16 Fun, Unique Date Ideas in Singapore: Best Date Ever in 2021!
Are you having a hard time thinking of first date ideas in Singapore? Luckily for you, we're here to help by giving you the best date ideas in the island.
We understand what it's like to panic over where to go for an important date, after all. There are endless dating places in Singapore to choose from!
So, to help you out with that, we went over the best options until we came up with the top selections for this year! We polled our staff, friends and family, and ended up with these best date ideas in Singapore:
1. Marina Bay Carnival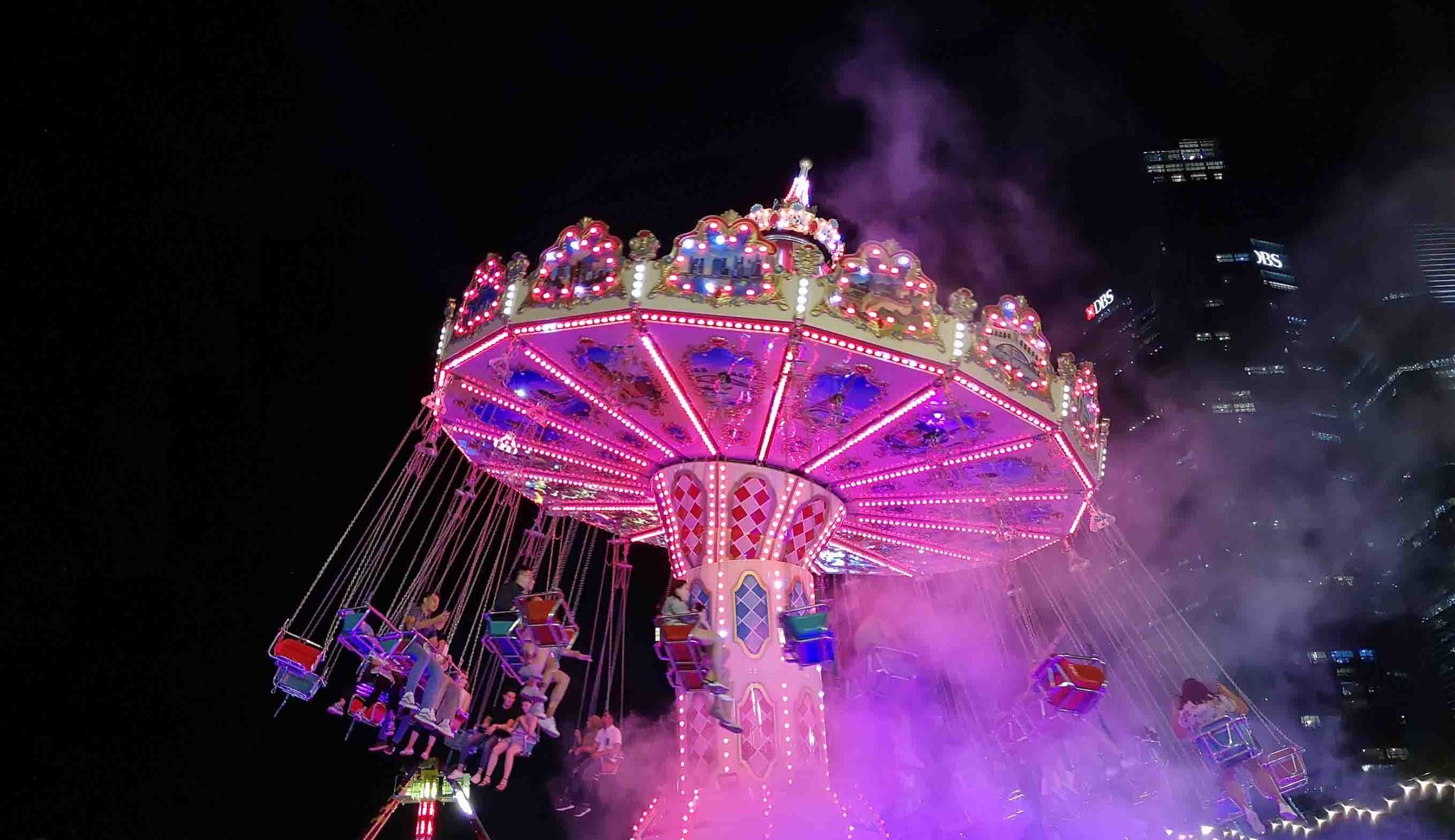 If your idea of the best place to go on a date in Singapore involves thrilling highs and lows, lots of laughter and fun, then this one's for you. 
You can never go wrong with an amusement park date! Especially if your date or partner is up for exciting rides.
At Marina Bay Carnival, the entrance fees are free of charge while the rides, games, food, and drinks are also much cheaper compared to other theme parks. You can easily bring your family and friends for a group adventure!
There are a total of 19 rides to try and most of them are quite easy to ride. So, whether you prefer a simple or an extreme ride, they have everything you've been looking for.
We're not very surprised that the Marina Bay Carnival was a popular choice for date ideas in Singapore last 2020!
Service Highlights
Free nightly light and water show
Garden Rhapsody display
Free entry
Customer Reviews
Locals and tourists say they have had a wonderful time at Marina Bay Carnival because of the delightful activities and beautiful night view.
A reviewer from Trip Advisor complimented the overall services of the theme park and wrote this feedback:
"Took a walk around the carnival site and i was glad to see the various games, rides and instagram-friendly set-ups on site! I was amazed at how the whole carnival evolved as the sun sets – the neon lights truly brought the whole evening to life! Lounged at the food area again and be serenaded with live-bands whilst cooling down with a pint or soda – which ever suits you best! It was a memorable evening indeed and truly made my Singapore experience colourful and sparkling with joy!"
2. K Bowling Club
Image Source: The Smart Local
BEST FOR 
Multi-entertainment venue and special celebrations
PRICING
Rates
WEBSITE
https://kbowlingclub.com/
ADDRESS
313 Orchard Road

 

[email protected], #03-27

CONTACT DETAILS
+65 6737-5313
OPERATING HOURS
Monday to Sunday – 10:00am – 06:00pm
A bowling alley is one of the more popular places to go for dates in Singapore. It's sporty but low-key, it's fun and it brings out your and your bae's competitive side!
K Bowling Club is a place where you do more than bowling, in spite of the name. They go beyond the usual alley as they serve a lot of enjoyable activities partnered with good music, food, and drink, as well as fascinating lights that set up a cosy vibe.
Other than bowling, you can also play some games such as darts and arcade machines that will bring back your childhood memories.
And with their kitchen and bar dining options, you can have your choice of repast. It doesn't matter if it's a full-course meal or just a sampler of well-crafted snacks and cocktails!
Because of the numerous activities you can do in a bowling alley, it's been voted as one of the go-to first date ideas in Singapore for 2020.
Service Highlights
Karaoke booth
Arcades
Special events
Customer Reviews
Most people who have come to the K Bowling Club say they had a memorable experience. As they say, sometimes you do not need to do outdoors activities to make that Singapore date idea very special. 
Natasha plans on coming back to the place and left this high-rated review on Google Reviews:
"We arranged our events to be held here, and had more than 10 last minute amendments, including date amendments. Never met a more composed person than Viyond who was calm and attended to our inquiry and amendments and accommodated to all of them. Needless to say, our company enjoyed our time here and we are currently going to plan our next event here!"
3. Movies at Sentosa

Image Source: Tickikids
How often do you come to a beach and watch a good movie while hearing the serene and calming waves? If you want laid back but unusual places to go with the boyfriend in Singapore, you should consider Sentosa.
At Sentosa, they offer movies by the beach, where you can have a spectacular night watching a feel-good movie while sitting under the glorious night sky.
This is one of the most romantic twists on the classic move-and-dinner date. Also, entrance is free, so you will only need to buy some snacks and drinks.
For those who love watching movies with their dates, Movies at Sentosa would be the best option!
Service Highlights
FREE outdoor movie series
Classic and blockbusters movie choices
4. The Learning Forest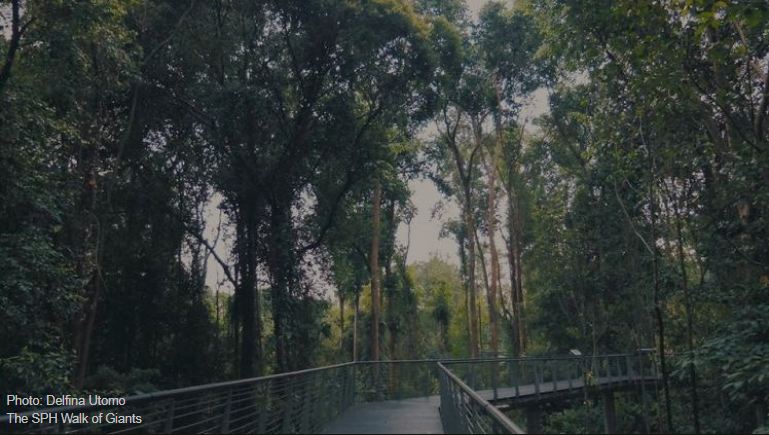 If you and your date are fond of a green environment and want to appreciate and witness the beauty of nature, The Learning Forest is the right place for you.
It is located at the Botanical Gardens, which is a UNESCO World Heritage Site. It's a place where you can explore rainforests and just enjoy a good walk with your loved one.
The large forest is divided into different areas where you can see the harmonious diversity of nature. There is a trail to follow along the boardwalk for easy navigation.
Service Highlights
Bamboo garden
Arboretum of wild fruit tree
Wetland ecosystems
Customer Reviews
The Learning Forest is well-loved by many locals and tourists for its tranquillity. They also appreciate that, as the name states, they are able to learn more about the hidden marvels of nature when in it.
Many reviews say it's been one of the more educational and relaxed date places in Singapore for 2020.
A reviewer gave this compelling review on Google Reviews:
"Love this place! There are various of plants and trees. All of these plants and trees have labels and it makes it easier and has details from where they are from too. Clean and well organized place with friendly and helpful staff."
5. The Rink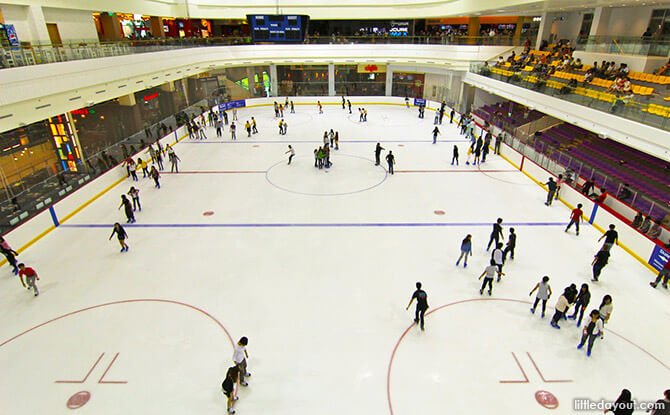 Image Source: Little Day Out
BEST FOR 
Delightful skating lessons
WEBSITE
https://www.therink.sg/
ADDRESS
2 Jurong East Central 1, #03-11, JCube Singapore 609731
CONTACT DETAILS
+65 6684 2374
OPERATING HOURS
Monday – 10am–9:30pm

 

Tuesday – Thursday – 10am–5pm

Friday – 10am–9pm

Saturday – 10am–11:45pm

Sunday – 10am–9pm
Looking for fun and active anniversary date ideas in Singapore? The Rink will be great place for you to try skating for the first time or go back to the good old days when your parents took you to an ice skating rink.
If you prefer to simply skate around the rink and have a good time with your partner, they also have public skating sessions. This option would be nice for the parents who want to go on a family date, or young ones seeking a fun activity together.
Service Highlights
Skating lessons
Affordable packages
Recreational activities
Customer Reviews
Most people who have visited the rink come with their kids or friends, which makes it an ideal place to bond with your loved ones. A reviewer wrote this on Google Reviews:
"A great place for kids and adults alike to enjoy some indoor skating. The purchase process I smooth, exchange your shoes for ice skates, there are paid lockers for keeping your belongings and also to get drinks, seating area for break and equipment to help support for balance (extra charges) for new comers. This is one of the two ice skating rinks on the island and a session allows for two hours time, which is a lot considering skating is basically like running and gets your heart pumping. It's good cardio exercise and fun sport to try out."
6. CAPTIVATE ESCAPE ROOMS


BEST FOR
Each of their escape rooms was expertly created by professional puzzle designers and a psychology PHD
WEBSITE
http://www.captivateescaperooms.com/
ADDRESS
06-28 Singapore Shopping Centre, 190 Clemenceau Ave, #06-28, Singapore 239924
CONTACT DETAILS
[email protected]
+65 6837 0870
Captivate's escape rooms are the largest in Singapore and cover over 3,500 sq. ft. brimming with amazing puzzles and technology. They also rate amongst the best escape rooms, according to World of Escapes reviewers, so you can expect to have the ultimate escape room adventure.
Highlights
Escape Room Party is available – http://www.captivateescaperooms.com/escape-room-party-.html
Booking can be done online – http://www.captivateescaperooms.com/book-online.html
Customer Reviews
5-star Google review from Elizabeth Cheong: 
"I've done almost all their escape rooms and they're all pretty fun! The booking system is simple and there's no cash needed upfront:)"
7. Headrock VR

| | |
| --- | --- |
| BEST FOR | Virtual reality activities and experience |
| PRICING | Rates |
| WEBSITE | https://www.headrockvr.sg |
| ADDRESS | 26 Sentosa Gateway, #01-38/39, Singapore 098138 |
| CONTACT DETAILS | +65 6963 4127 |
| OPERATING HOURS | Daily, 10am-8pm |
At Headrock VR, you no longer have to brave your way to the coldest mountains in Antarctica and pin a map on its summit; nor you have to actually tire yourself running around a firing range just to experience the actual activity. As a matter of fact, these activities will come to you instead.
Headrock VR is probably one of the most exciting activities that will unleash the adventurer in you as they offer extreme, virtual-reality experiences that are totally one for the books.
You may choose from their different themes and settings of which kind of VR experience suits best your thirst for adventure.
Service Highlights
Out-of-this-world kind of experience

Wide array of sceneries and settings perfect for all types of adventures

Secured and reliable facilities and activities
Customer Reviews
The previous customers of HeadrockVR claimed that their activities are not only applicable for children, but adults can also enjoy them too. Here is a review posted on Google Review by a local guide in Singapore.
"Lots of Fun!! The Dino water rafting was really good. Zombie shooting was cute and fun. Good for older kids and adults. A must visit."
8. EAGLEWINGS CINEMATICS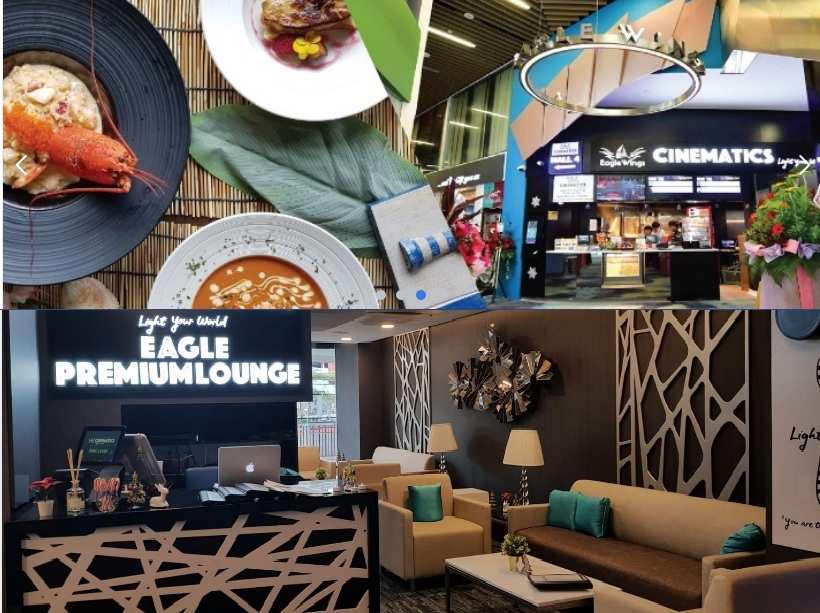 | | |
| --- | --- |
| BEST FOR | Movie cinemas |
| WEBSITE | https://www.eaglewingscinematics.com.sg/ |
| ADDRESS | 9 King Albert Park, #01-58, Cinema Box Office Atrium, KAP Residencess Mall Singapore 598332 |
| CONTACT DETAILS | +65 9848 7777 |
If your partner enjoys watching movies, then you can go on a date at EagleWings Cinematics. This is an establishment which you can find in malls. The company aims to provide joy and entertainment, as well as hopes, to its viewers.
The cinema does not only cater to the latest films and blockbuster hits but also screen independent cinematography. So, in case you're not into mainstream movies, this is a good place to go. There are other movies with a theme of faith and hope. Thus, it's recommendable when you want to build these two characteristics for your relationship.
Highlights
Blockbuster films

Great facilities

Independent films 
Customer Reviews
The cinema has been receiving good feedback from its customers. This is evident from the reviews in Google and here's one: 
"Went to watch their Eagle Pratinum Hall movie! Imust say this is an awesome cinema with great facilities like their Premium Lounge! Their layout is so classy and sophisticated. Comfortable seats that can be reclined while watching a movie! What's more is they serve my all time favorite food from EagleWnsd Loft!" – Benny Sim
9. COMBAT ARCHERY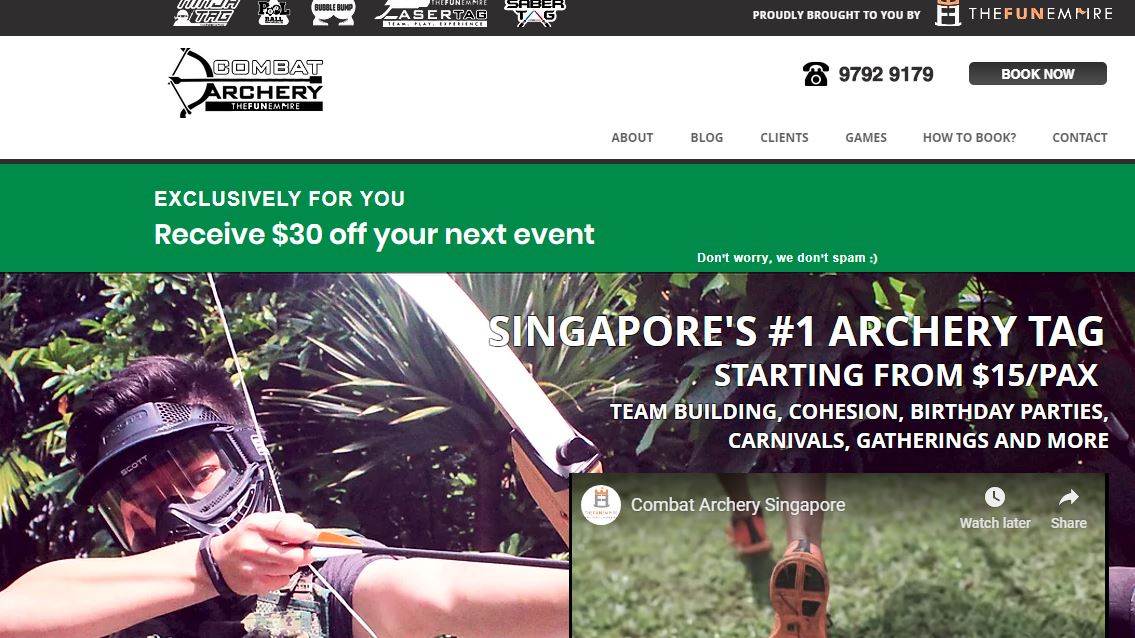 Are you looking for action-packed birthday date ideas in Singapore? Archery Tag game that offers the ultimate Archery Tag experience that engages everyone!  Combat Archery Tag combines elements of paintball, dodgeball, and archery in a fast-paced game designed to get you moving and your adrenaline flowing!
Highlights
Combat Archery Tag utilizes archery with special foam-tipped arrows (100% safe & painless) to play the game and Archery Tag can be played both indoors or outdoors
10 sets of combat archery tag bows, arrows, and masks
Starts from 15 SGD per pax
Customer Reviews
5-star Google review from Ahtien Chua: 
"Exhilarating experience! The 'bullets' were not at all painful and my teammates and I had a blasting time running around and tagging each other. Highly-recommended!" 
10. THE FRAGMENT ROOM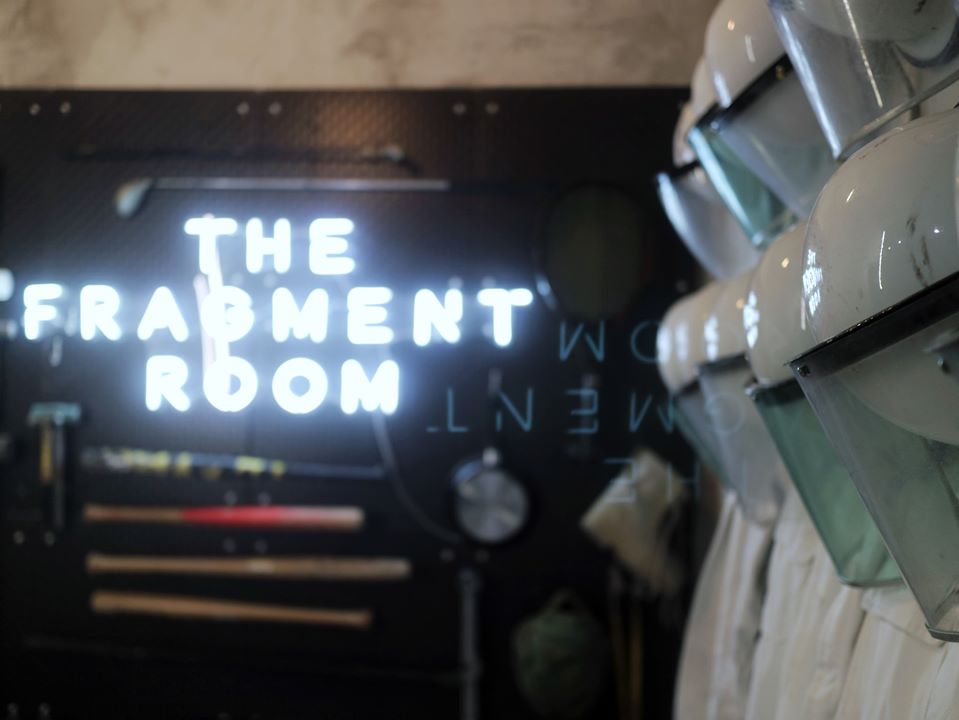 Be it ranting, drinking or exercising, none of these options really allow you to release all that pent up emotions, which is to help with anger therapy, The Fragment Room has set up a Rage Room with a safe as well as non-judgemental environment to unleash all your repressed negativity.
Highlights
Relief in the form of breaking objects with a baseball bat
Screaming and shouting in a soundproof room with safety equipment
Customer Reviews
Facebook recommendation from Qamarul Islam: 
"Good fun and stress relieving. For anyone who has a bad day or just having a rough time in life,this is the place to go." 
11. MacRitchie Reservoir Park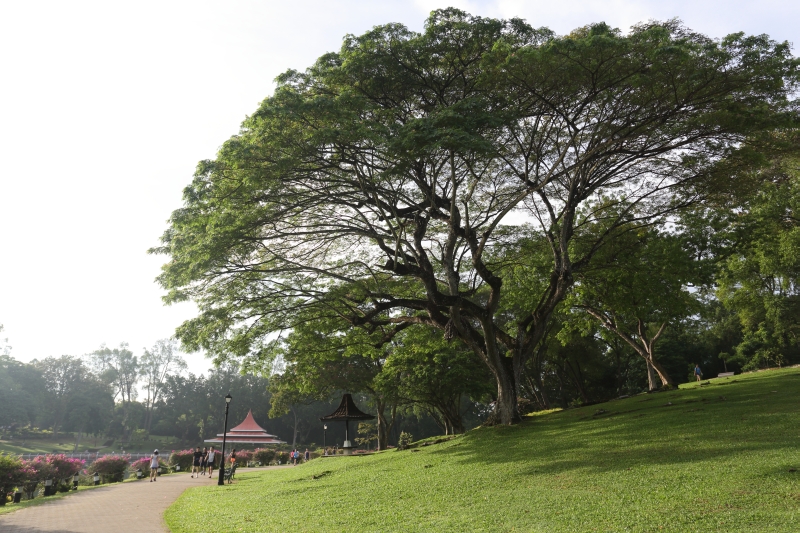 At MacRitchie Reservoir Park, you can have a picnic under the shade of the trees and just take some time to catch up with each other while enjoying the view of nature.
The main highlight of this place are the hiking trails. These are good for your health and great for outdoorsy or active couples.
Whether it is for a morning or evening stroll, you will surely savour each moment in this place. You can even plan an event if you are celebrating a birthday or anniversary… or even doing a proposal!
Service Highlights
Kayaks and canoes for rent
Convenient amenities
Exercise and workout
Customer Reviews
MacRitchie Reservoir Park has received countless accolades from many people for its beautiful grounds and wide range of outdoorsy activities.
On Google Reviews, a reviewer shared these thoughts:
"Macritchie is a beautiful piece of jungle that collides with the city and offers a beautiful natural scenery. It is the perfect place to breathe some fresh air and relax. You can walk in the tree top and see some monkeys (btw, do not feed them). Also, you can practice some kayaking. You should better visit it early in the morning or later in the afternoon, since the weather could be a bit hot and humid."
12. Garibaldi

BEST FOR 
Italian cuisine with contemporary and hip atmosphere
WEBSITE
https://www.garibaldi.com.sg/?lang=en
ADDRESS
36 Purvis Street #01-02 Singapore 188613
CONTACT DETAILS
Tel: (65) 6837 1468
Fax: (65) 6337 3770
Email: [email protected]
OPERATING HOURS
Open Everyday
Lunch: 12:00 pm – 2:30 pm
Dinner: 6:30 pm – 10:30 pm
Garibaldi is one of Singapore's most popular and respected Italian restaurant landmarks located along the trendy Purvis Street. You and your date can enjoy a fine example of a stylish Italian eatery – modern, elegant yet friendly and dynamic in Garibaldi. As a demonstration of their excellence in food and service over the years, they have been awarded One Michelin Star in June 2017.
Service Highlights
The enticing menu emphasizes authentic Italian cuisine prepared with the best ingredients mainly imported directly from Italy
The elegant bar offers a great selection of wines by the glass and excellent cocktails; it is the perfect setting for social gatherings and events.
Customer Reviews
Derrick Seah's 5-star Facebook review:
"Excellent Italian food.. The Hokkaido scallop ( starter), seafood risotto(main) in tomato sauce and the tiramisu are really good.. most places don't serve risotto in tomato base so this really makes me very delighted..Service and ambiance are on par with good wine selections .. I will definitely be back!"
13. RED DYNASTY PAINTBALL PARK
If you are looking for a unique date idea that will both be fun and exciting, then playing paintball might just be up your alley! At Red Dynasty Paintball Park, you can choose from various paintball packages that will enhance your paintball experience.
They also make sure to use advanced paintball equipment to provide you with a secure and satisfying game. Experienced paintball instructors are also present to assist paintball players and brief them on the equipment and the game itself.
Highlights
Team building activity through paintball

Uses reliable and advanced equipment for paintball

Experienced paintball instructors
Customer Reviews
Here is a Facebook review left by a customer:
"Staff were thorough in briefing and patient with us throughout the games. Amazing play with great and warm service. Played at ORTO it was a very fun experience!!" – Facebook review from Li Si Wong
Here is a customer's Google review of their experience at Red Dynasty Paintball Park:
"Celebrated my son's 8th birthday by having a Foam Darts party here. Everyone including students, teachers and parents had lots of fun and laughter. Kiko was a superb game host. He made it a super memorable experience for us all. Even the teachers were amazed by how Kiko managed to get all the 20 Grade 2 boys to pay attention and cooperate. Will definitely recommend this place for parties and pure fun!" – Google review from William Lim
14. Mud Rock Ceramics 

For your next date, you might want to steer clear from the conventional and lean more to the artistic side of yours. Mud Rock Ceramics offers classes and private workshops for those who are eager to learn about pot and ceramics making.
Each session is supervised by an undoubtedly creative instructor so you are well-guided especially for beginners who have yet to experience handling clays.
Depending on how much you'd like to experience the world of pottery, Mud Rock Ceramics offers different packages both for kids and adults.
Service Highlights
Multiple packages with affordable rates

Artistic and experienced instructors

Suitable for beginners
Customer Reviews
Here are some reviews posted by their delighted clients.
"Attended their Adhoc Class with a friend. Thoroughly enjoyed learning pottery basics from Seok. Class Size was of the right size, attention was given to each and every student."
"Really enjoyed my workshop with Michelle and Seok. They're wonderful teachers sharing their love and enthusiasm in a great setting. Highly recommend this studio! And don't forget to give Buddy a pat ?"
15. Ma Cuisine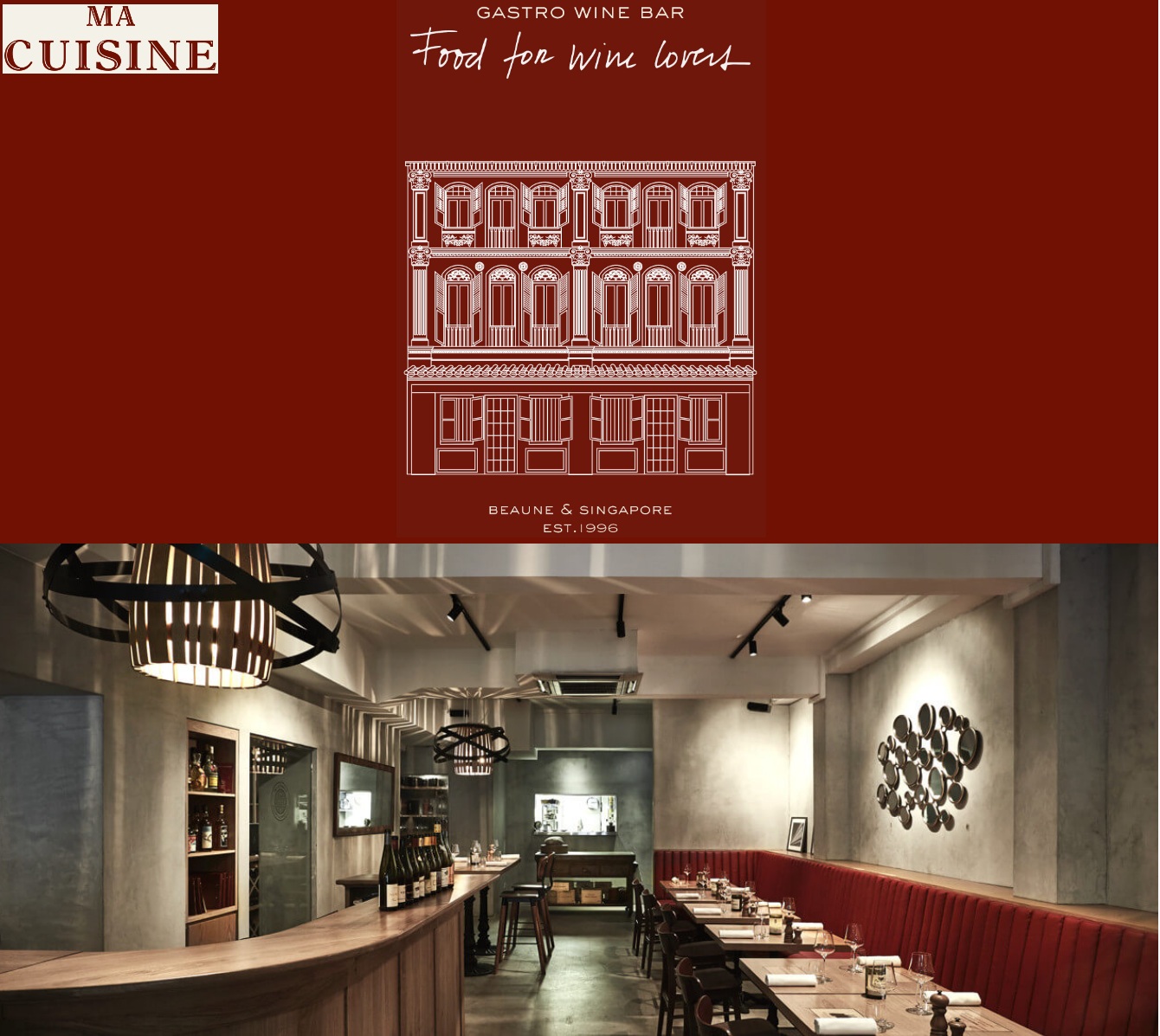 | | |
| --- | --- |
| BEST FOR | Luxurious wines |
| WEBSITE | https://macuisinesg.com/ |
| ADDRESS | 38 craig road – singapore |
| CONTACT DETAILS | +65 6224 1838  |
What's a more romantic way of planning a date than bringing him/her to a wine chateau. Ma Cuisine takes pride in their wide selection of some of the finest wines all over Singapore. They have over 3000 wine bottles readily available to be served to spice up your date.
Each bottle is carefully selected as Ma Cuisine makes sure that they only have the highest quality wines for your enjoyment.
The place is also designed to make every date extra special. With its modern industrial style and warm lighting to set the mood, guaranteed that Ma Cuisine is one of the best choices to have your date.
Service Highlights
Extensive selection of fine wines

Cozy bar setup

Easy to book reservations
Customer Reviews
Ma Cuisine has a 4.8-rating on Google due to its luxurious range of wine selection as well as its scrumptious food menu. Here's one of the reviews posted on Google out of 108.
"My first time to Ma Cuisine yesterday on Valentine's Day and definitely not the last.. once you enter, you get that feeling of Leonardo Da Vinci saying "simplicity is the ultimate sophistication." 
Loved the vibes and service, seeing the owner and the whole team so attentive made it so special experience. 
The wine… the best! it takes you to lovely France and menu variety is unbelievable. 
The Food is so tasty, you will enjoy every bite."
Glamping Society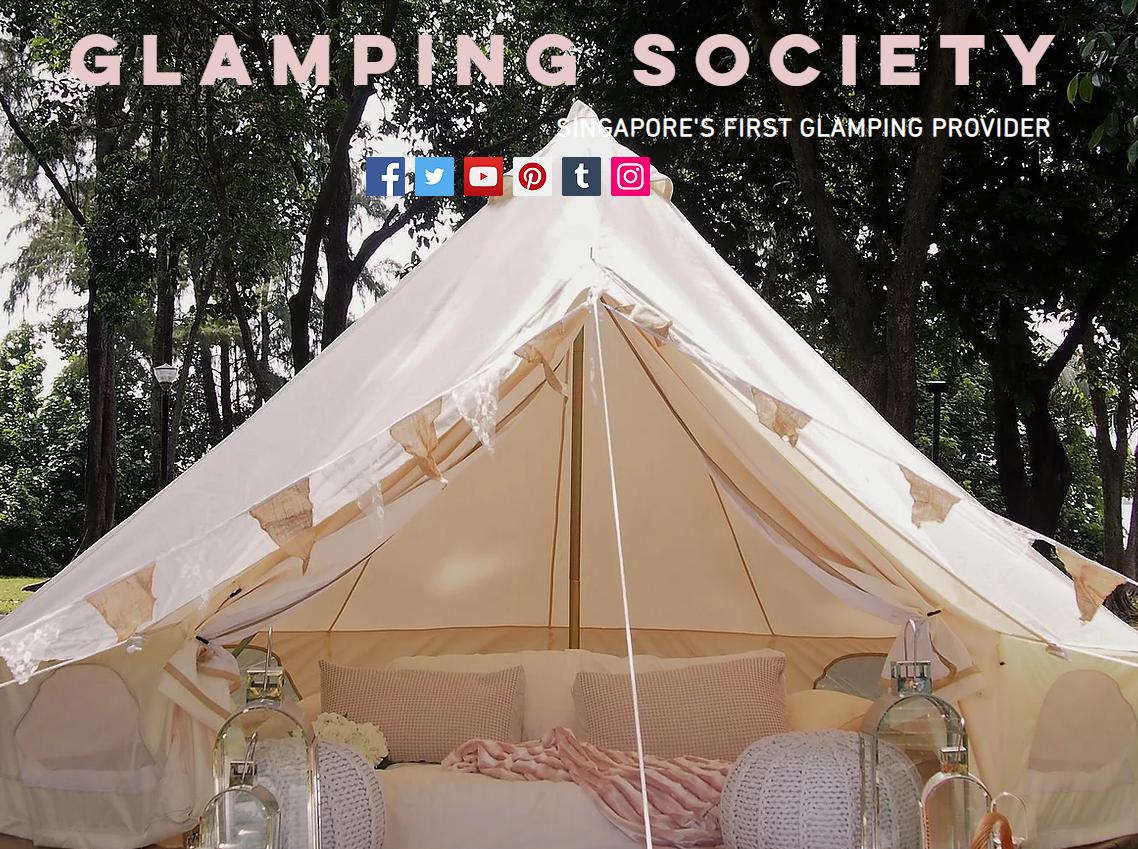 If you're looking to enjoy the outdoors with your partner but are worried about getting down and dirty, then we recommend checking out the Glamping Society when planning for your next date.
The Glamping Society is Singapore's very first Glamping service provider. It has risen in popularity in recent times, thanks to the company's dedication to quality service and the promise of getting pampered that it has to offer its clients.
Those who want to give glamping a try can choose from four different kinds of tents, plus a multitude of packages and add-ons to specially tailor your glamping experience. 
​Depending on the package chosen, clients will have access to medium or large tents, picnic setups, pizza with chosen toppings, sparkling juice, and to sweeten the deal, flower bouquets.
For additional fees, The Glamping Society can also include event banners, helium balloons, fairy light pathways, and even an outdoor cinema setup.
Given the uniqueness of the experience, as well as its customisability, it's not at all surprising that glamping with the Glamping Society is one of the best choices for romantic dates in Singapore.
Service Highlights
Various glamping and picnic packages available

Pizza and sparkling juice included
Offers medium and large tents
And with that, we have our list of the top date ideas in Singapore! We hope we've given you more creative and unique places where to date in Singapore.
Keep in mind that a perfect date will only be memorable if both of you are happy together, of course. Whatever you do pick, try to ensure it's something that interests you both.
If you need further ideas, you might also try a few of our other roundups. Check out our list of the best escape rooms in Singapore and the best places for a romantic dinner in Singapore, for example!
---
*Images are taken from each company's official websites/social media.