Review of the 6 Best 32-inch TVs in Singapore
These days, we no longer need to go to the theatres to watch the latest movies. As long as we have the best 32-inch tv in Singapore and a Netflix subscription, we'll never run out of chances to binge-watch!
Since there are lots of television sets sold on the island, we're here to help you with our list of the best 32-inch televisions in Singapore to narrow down your options.
There are also lots of factors to weigh before settling on the right television. But don't worry because we're here to give you some tips for taking that precious television home!
Let's start, shall we?
Factors to Consider When Buying a 32-inch Television
Despite television being a staple item in every household, not a lot of people are familiar with the proper process of picking out a television.
Does it really matter, you might ask. Well, TVs aren't cheap, so you must take your time in inspecting every option to make sure that your money won't be wasted.
Since we're already decided on the size, screen resolution is the first thing you should consider. Next to this, the type, HDR, refresh rate, and HDMI connections are other things worth noting.
Let's go over each point below.
1. Screen Resolution
Resolution refers to the number of pixels that create the image on your screen. More pixels mean clearer and sharper image projections.
Most televisions today come with a 4K resolution or 3840 x 2160 pixels. If you really want to enjoy watching movies and series, then don't settle for a television with less than 4K resolution.
However, televisions with 4K resolutions are also expensive. If you can't shell out a lot of money for a television, then it's also fine to choose a 32 inch tv in Singapore with 1366 x 768 pixel resolution.
2. Type
There are three common types of television today — all are great, but only one comes highly recommended. You have probably heard of LCD, LED, and OLED televisions, but which among the three is worth buying?
A handful of televisions today are either LCD or LED. If you're on a tight budget but still want a decent viewing experience, then we suggest that you go for the latter.
LED is an improved version of what the LCD didn't have or lacked, so it's automatically the better option. On the other hand, OLED is the superior among three, but it will definitely hurt your wallets.
OLED televisions are the ones to get if you want the best viewing experiences. They display clearer and crisper images, have improved brightness, and can make colours appear better.
Since it's your wallet that decides at the end of the day, we recommend that you go for one that won't go over your budget, though. It's just not worth it to buy a television beyond your means when there are cheaper alternatives out there.
3. HDR
HDR means higher dynamic range, and it refers to a television's capacity to project more colours, improved brightness, and more contrast levels. While a better HDR means better viewing experience, televisions with this feature are extremely expensive.
If you're not particular with colours and brightness, then don't let HDR be a deciding factor for you. As long as a television projects clear and vivid images, we think that average HDR should suffice, especially if you're working around a set budget.
4. Refresh Rate
Refresh rates refer to how many times per second an image gets refreshed. If you have no idea about the standard refresh rate, it's 60 Hz, so make sure to pick one that doesn't go below that.
A higher refresh rate means the images appear seamlessly without lags or interruptions. Meanwhile, most television manufacturers today are coming up with models that have a refresh rate of 120 Hz to 240 Hz.
Higher refresh rates tend to be more appreciated by niche users, though. For example, if you plan to use the screen for gaming in 4K, very high refresh rates would be great.
Otherwise, you're unlikely to care much about the difference.
5. HDMI ports
If you want to get the most out of your television, then make sure to get that allows HDMI connections. You may add a chromecast, sound bar, and even a game console if yours allows these connections.
The Best 32-inch Televisions in Singapore
With these tips in mind, you're now ready to see our picks for the best television in Singapore for your household.
Check them out one by one below:
1. 2021 Xiaomi TV P1 32″
Best for Borderless Display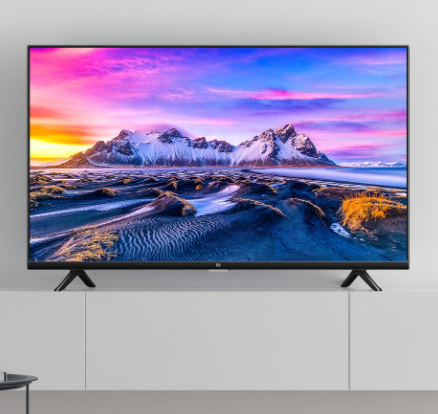 Price: $329.00
First on our list is the new 2021 Xiaomi TV P1 32″. This television has a screen resolution of 1366 x 768.
The type of display it has is HD, its refresh rate is 60Hz and in comparison to other TVs, it has three HDMI ports, ethernet, composite In (AV), two USB 2,0, and a broadcasting system.
We can definitely recommend this product because it has two 5W stereos that can deliver a rich, clear, and multi-layered audio experience. Viewers will feel like they are in the movie yet sitting comfortably in the living room.
Aside from these, this has a built-in Chromecast and Miracast which makes casting the content of your phone or tablet to your TV way easier.
Another great factor about this product is that it has a 360° Bluetooth remote control that works from any direction. With just one click, even if it is not pointed at the TV, you will be able to access applications such as Netflix and Prime Video.
Highlights
Dimensions including base (L x W x H): 733 x 180 x 479mm
Dimensions not including base (L x W x H): 733 x 80 x 435mm
Packing size (L x W x H): 830 x 128 x 520mm
Weight including base: 3.9kg + 45g
Weight not including base: 3.9kg
Packing weight: 5.2kg
Customer Reviews
Here are some reviews from their Lazada Page:
"Super high qualit smart TV that's easy to install and used… value of the money."
"Great resolution and easy to use. Took some efforts to fix on the legs though but overall, happy with purchase!"
"Like it alot. Was looking for external monitor and i saw this.. It really serve as my external monitor and also as a tv. 👍"
2. Xiaomi MI TV 4A
Best for Bright Display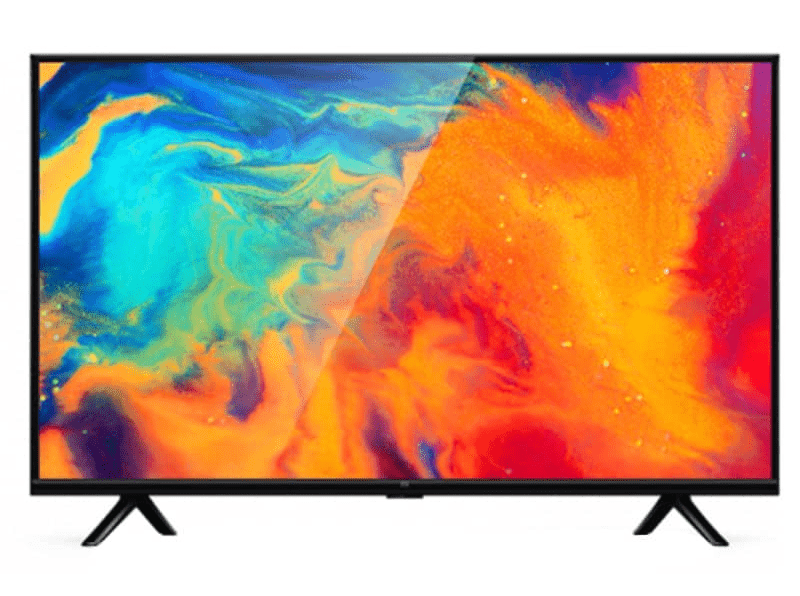 Price: $199.00
With a resolution of 1366 x 768, the Xiaomi Mi TV 4A can make movie marathons more exciting. You no longer have to suffer through a mediocre television that can't even clearly display images and videos.
What's more, it also has HDR and supports 3 HDMI ports for a better viewing experience. While Xiaomi isn't the most famous name in terms of television, we believe that it deserves more attention because of its products' special features.
It also comes with a powerful 64-bit quad-core processor that makes streaming Netflix hang- and lag-free! Google Assistant is also included to make it easier for you to navigate its features.
If you want to do more with this 32 inch smart tv in Singapore, then you may do so with its built-in chromecast. The possibilities are really endless with the Xiaomi MI TV!
Highlights
Bright display
Built-in Chromecast
Google Assistant
Stereo speakers
64-bit quad processor
Customer Reviews
Here are some comments by customers from the review website Mouthshut:
"I bought this SMART and this TV is very awesome. Picture quality of this television is very nice . Sound quality is very good. I am very happy after using this television . I recommend all to buy this television . This is very cheap according to its feature . The picture quality and size of screen give you an awesome experience . This television is lightweight . I love this product"
T"his product is just awesome. I have been using this product for a long time, and it's really doing good. A must buy product. The picture quality of this TV is just marvelous and the sound quality is just feels like it's happening in front of you and width and height of this smart is way better than others I must told to go with this product"
3. Samsung 32N4300
Best for High Refresh Rate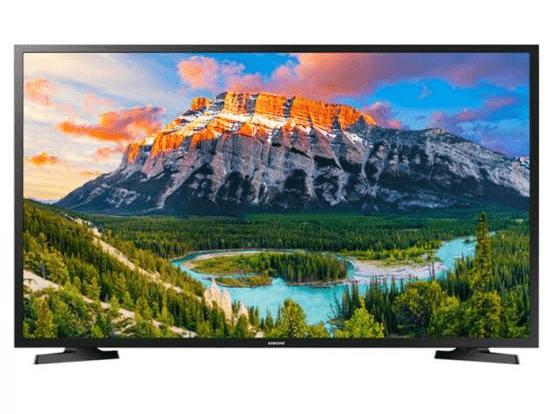 Price: $298.98
The Samsung 32N4300 is a smart LED TV with a refresh rate of 120 Hz, and we think it's deserving of a spot on our list. With a resolution of 1366 x 768, images will appear more vivid on the screen, which is definitely one of the best 32-inch TVs in Singapore.
In addition, it also has HDR that makes the projection even better. There are also 2 HDMI ports that can be used for gaming and Blu Ray players.
What we really love about the Samsung 32N4300 is that it's more than just a television. It also doubles as a laptop monitor in case you want to catch up on work and see what you're working on bigger and clearer.
In terms of sound, it has an immersive sound feature that makes it feel like you're in a theatre or concert hall. You may even use your smartphone to project movies and pictures on your television. Definitely the best 32 inch TV in Singapore for those who love to entertain and listen to music.
Highlights
120 Hz
Home Cloud
Immersive sound
HDR feature
4.   Philips 32PHT4002
Best for Affordability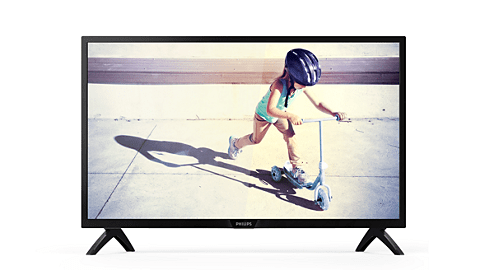 Price: $179.00
If you're looking for a cheap 32 inch tv  option on our list, then stop scrolling because it's the Philips 32PHT4002.
Despite being cheaper compared to the other best 32-inch TVs in Singapore, it remains a great pick. That's thanks to its 1366 x 768 resolution, clear sound, brightness levels, and multiple connectivity.
While it doesn't have the same features as other smart televisions, we believe it's a steal considering how cheap it is. Plus, if you're not planning on using it beyond watching movies and series, then you should be fine with only a few features.
What customers love about the Philips 32PHT4002 is the 176° viewing angle, so wherever you are seated in the room, you're in the best seat! No need to switch places just to see the screen clearly.
Highlights
176° viewing angle
Multiple HDMI ports
1-year local warranty
5.   LG 32LK610BPTB
Best for Dynamic Colours
Price: $278.00
The LG 32LK610BPTB combines the power of surround sound and realistic colours to provide you with a stunning viewing experience. It comes with an IPS panel for better image clarity and colours, and DTS Virtual:X for better sound.
On top of this, this 32 inch smart tv features a web operating system that will make it easier for you to browse the Internet and search for great content on Netflix and Youtube. You can enjoy all these with an LCD screen with a resolution of 1366 x 768.
Another feature worth noting about the LG 32LK610BPTB are the multiple picture modes and sound modes, allowing you to choose the mood of your movie marathon. There are also 3 HDMI ports that can be used to improve your viewing sessions.
Highlights
DTS: Virtual X
Multiple sound and picture modes
webOS Smart TV
3-year local warranty
Customer Reviews
The LG 32LK610BPTB has an average review of 4.9 on Lazada, making it one of the best-rated televisions on the website.
Most customers commented that it's a great TV overall because it's easy to install and control, on top of being able to project clear and vivid images on the screen.
"The picture quality on the 32LK61 is good with rich colours and good detail. The contrast from the IPS panel is pretty good too with blacks looking good during the day but at night it helps to leave a light on, otherwise the picture looks a bit washed out. This is apparently true of a lot of IPS panels. Sound quality is very good due to the DTS Virtual X surround on this TV; I thought this was a marketing gimmick but it does actually work. Overall the operating system is a Web OS design, exclusive to LG, and it's very good indeed. This is also a Direct Lit LED rather than an edge lit model and this affects the picture in a positive way, although the screen is chunkier than normal. In my opinion, LG has done a good job with this TV, although it is at the pricier end of the small screen market."
6.   Sharp 32SA4200
Best for Durability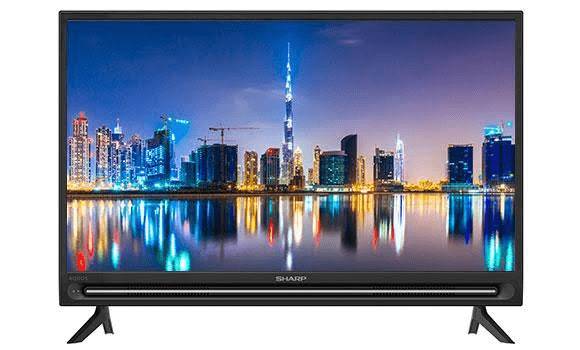 Price: $177.00
If there's one thing that makes the Sharp 32SA4200 worth buying, it's that it was designed to be durable and last for a long time, significantly longer than most 32 inch tvs.
Besides its high pixel resolution and refresh rate, it comes with protection from lightning, dropping, heavy weight, voltage, and even high temperature.
It also comes with 2 HDMI ports that can be used for gaming in case you own a console. If you're planning to use it for an extended period of time, you may turn on its energy-saving mode to lessen its impact on the environment.
Highlights
Extremely durable
Eco-saving mode
3-year local warranty
Anyway, that's the end of our list of the best 32-inch televisions in Singapore! We hope that you were able to identify which one best suits your needs and budget.
Did we forget a specific model that should've been on our list? Share with us its name and why it deserves a spot on our roster, and we'll check if we can add it here!
In case you're also planning to stream your favourite television shows on your television, then check out our list of the best android TV boxes in Singapore. You'll never miss out on your favourite television shows when you have any of these tv boxes!