8 Best Android TV Box in Singapore for Ultimate Watching 2021
Planning to indulge in some serious TV show streaming? You can do it with the help of the best and fastest-streaming Android TV boxes in Singapore.
These smart devices connect television and the Internet so you can watch videos plus download other content in your screen. Today, we'll go over the best Android TV boxes in Singapore so you know which to get for limitless online viewing at home!
If you're also wondering where to buy Android TV Boxes in Singapore, we've made it easy for you and listed and linked where you can get them!
1.   Nvidia Shield TV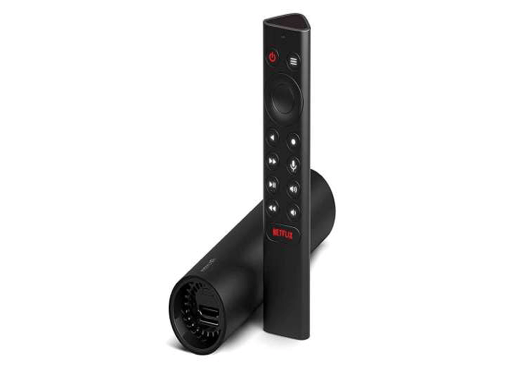 Price: $369.00
Besides watching TV, users can squeeze in some online gaming time by installing the Nvidia Shield TV. It's one of the best Android TV boxes in Singapore, tech-wise.
The box streams continuously and viewers can connect to their favourites with a single touch. Gaming is also made more powerful, as you might expect from something from Nvidia.
This is thanks to the hyper-fast Nvidia Tegra X1 processor, together with 3GB of RAM. with this Android TV box in Singapore, you can play online with blitzing speed and an awesome resolution.
Highlights
Produces clear 4K HDR footage
Doubles as online gaming device
With the Nvidia Tegra X1+ processor, connect with up to 25% more speed
Dolby Vision HDR and Dolby Atmos surround sound for a full cinematic experience at home
2.   Xiaomi Mi Box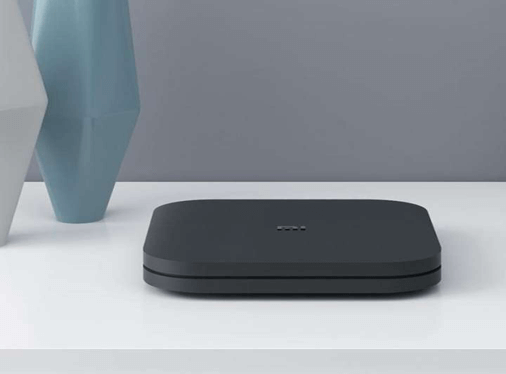 Price: $75.90
If you want an Android TV Box in Singapore that's great for bingeing shows, do read up! Slick yet affordable, the Xiaomi Mi Box streams your favourite shows smoothly for speedy watching. The box can even stream crisp 4K footage.
Updated with the latest Android version, it's compatible with any modern TV and can connect to the Internet for downloading new content. It can access Netflix, YouTube, and a plethora of Android apps.
Highlights
Compact design for space-saving connection
Streams video in sharp 4K resolution
Hums heart-thudding Dolby surround
Has an 8GB internal storage for downloaded files
Customer Reviews
Proud of their purchase, buyers commend the Xiaomi Mi Box's great specs for its price. Many state that it's worth every dollar spent on it, so to speak, so they consider it the best android tv box in Singapore.
"[F]antastic product! [G]ood value of money," says Chris via Lazada.
3.   Sprkx Pivotal L008
Price: $124
Fans of Bollywood will fall head over heels in love with the Sprkx Pivotal L008 TV box in Singapore. After all, it can stream more than a hundred Indian channels!
Despite operating on only 1GB of RAM, it compensates through the five pre-loaded movie channels. The TV screen switches into a colossal Instagram page as the streaming box can connect to various social apps as well.
Highlights
Has four USB 2.0 ports so you can plug in external hard drives
Streams over 100 Indian channels plus 70+ English shows
Considerably affordable for a world-streaming TV box
Sports a compact style for consuming less space
Customer Reviews
Viewers of worldwide channels appreciate the streaming prowess of the Sprkx Pivotal L008. Most of its owners are happy with their TV box.
Lazada customer Avonash K. says the box is "The best for all the Indian, regional, and world channels. Completely satisfied with the purchase."
4.   Q Plus TV Box 6K
Price: $80.00
You can stream the best of Asia's shows in startling clarity with the Qbox TV Box 6K. Channels ranging from Japanese to Korean, Singaporean, and Chinese are loaded in the box.
It streams content in ultra-vivid 6K imagery. With 4 GB of RAM, the TV box also presents videos faster than users can turn on their TVs.
Highlights
Streams Asian content from Japan, China, Korea, Malaysia, and Singapore
Can also load channels from the U.S.
Shows 6K HD images for clear live TV
Connects with Bluetooth
5.   MiniX Neo U9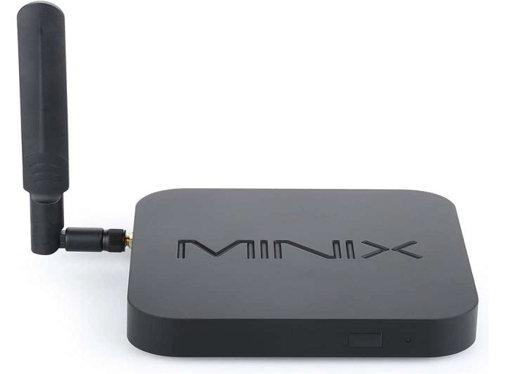 Price: $225.34
Watch fast-streams in real time through the MiniX Neo U9, which sports an impressive octa-core processor. That processor is why the TV box plays online content in a blink of an eye and why it's one of the best Android TV boxes in Singapore.
2GB of RAM mean it's decently fast at responding. What's more, it's entirely wireless, connecting through WiFi as far as ten metres.
Highlights
WiFi-compatible for wide connection
Google Assistant-supported
Remote control can be flipped into a keyboard
Octa-core processor pumps up the Internet streaming speed
6.   X96 Mini TV BOX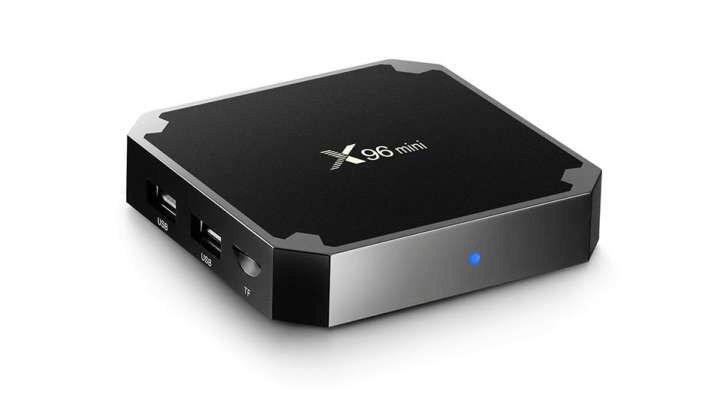 Price: $125.00
More streams and bigger storage are the reasons the X96 Mini TV Box is among the best Android TV boxes in Singapore. Its 16GB of internal memory should be enough to load and save all desired content for users.
The quad-core processor supports the box's performance, helping it programs with stellar ease. Some mobile apps can be opened through the TV box as well.
Highlights
Has 2GB RAM for uninterrupted streaming
Runs mobile apps on the TV
Plays lucent 2K full HD videos
Built-in applications include Netflix, YouTube, and Skype
7.   TX3 Android Box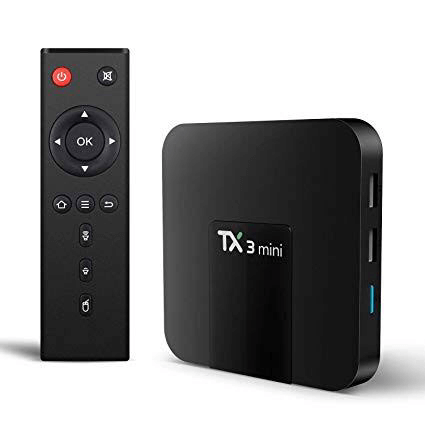 Price: $33.50
For those who have TVs in their cars, they can stream away even when on the road by using the TX3 Android Box. This is one of the best Android TV boxes that are vastly portable because of petite size and design.
The box syncs a maximum of 5 devices. You can power it through a 5V battery or 2A charger.
However, the TV box can also be connected to the car's 12V/24V energy outlet if desired, for convenience.
Highlights
With an attachable antenna cable for enhanced signal
Contains USB ports to connect external devices
16GB storage + 2GB RAM combine for rapid streaming
Pre-loaded with 200 live channels plus mobile apps
Customer Reviews
The TX3 Android Box functions aptly, as testified by satisfied users. Many give it extra points for its user-friendly interface and say the box is almost perfection.
Shesadev from Lazada notes the TV box, "Works as described and very convenient user interface."
8.  MINIX Neo U22 Android Box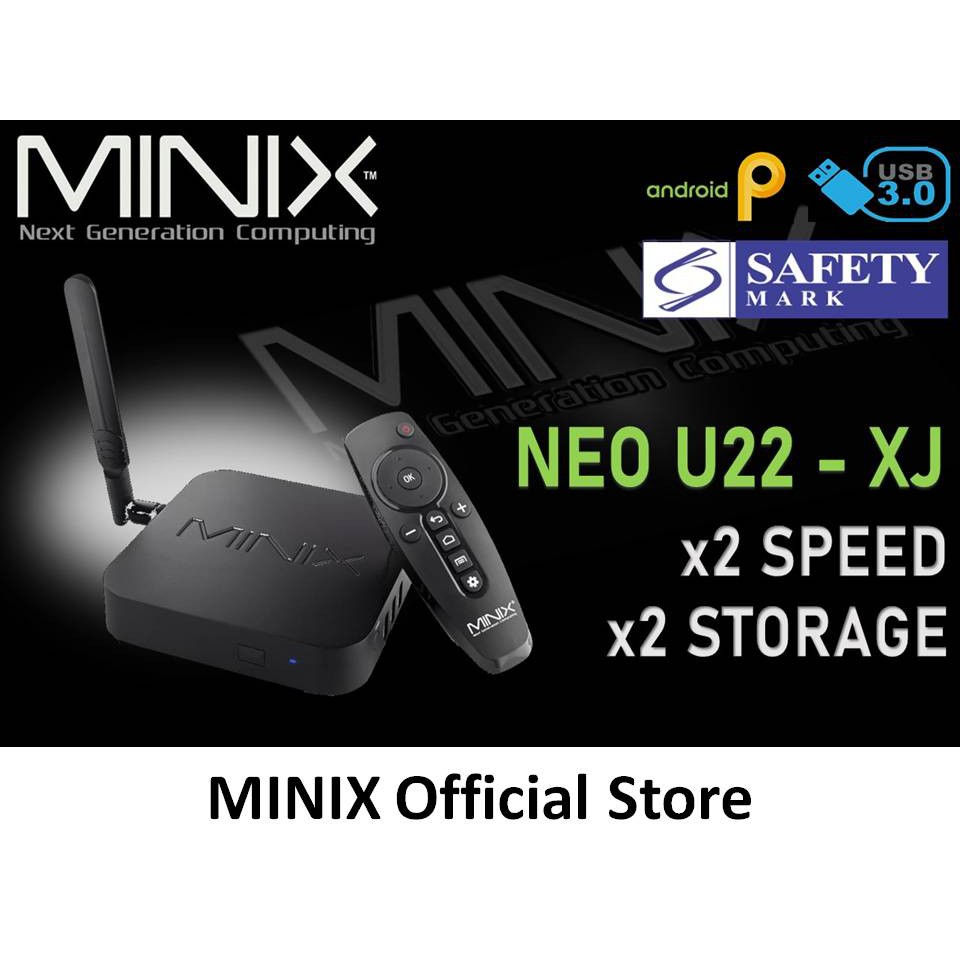 Price: $233.00 – $256.00
The MINIX Neo U22 Android Box is the perfect TV box for people who enjoy streaming series and movies. It comes with a free streaming app and subscription upon installation.
It also comes with other freebies. Complimentary 90-days VIP access to IPTV private server and 60-days Catchplay+ Movie subscription are included in each purchase.
It has the lowest authorized pricing islandwide, so you can rest assured that you're getting your money's worth. You won't need to worry if you experience any issues or problems regarding usage as 24/7 technical support is available.
Highlights
Free streaming app included
Download your apps easily from Original Playstore
Lowest authorized pricing islandwide
1 year warranty
We hope we have answered all your questions about Android TV. And to those wondering whether Android Tv Box in Singapore is legal: Yes it is!
Of course, whether you pick this or one of our other choices for the best TV boxes in Singapore, we'd like to hear about the experience. Did it live up to expectations? Tell us in the comments!
By the way, if you need some mouth-wateringly indulgent pizza to go with your show-bingeing, we have a list of places to go for the best pizza in Singapore. Order your favourite toppings and get ready to fuse with the couch for the next few hours!