Review of the 9 Best Gaming 144Hz Monitors in Singapore
All gamers know that having the correct gaming rig leaves a huge impact on their gameplay. If you want to make the most of your new video games, then you need the best 144Hz monitors in Singapore for smoother gameplay.
We know that gamers like you tend to be picky about your gadgets. So, we're here to help you out with our picks of the best gaming monitors in Singapore.
However, if you don't know how to pick out the right gaming monitor, don't worry because we'll go over some of the things you should know before buying one. After that, you'll be ready to see our picks for the best 144Hz monitors in Singapore for gamers.
Things to Consider When Buying a 144 Hz Gaming Monitor
Finding the perfect gaming rig can be difficult for some gamers because there are many factors to take into consideration.
If you don't want to end up buying one that's just going to complicate your gameplay, then you have to be familiar with such factors.
One of the first things you should take note of is the resolution because it decides how clear and vivid images are on the screen. On top of this, screen size, refresh rate, and adaptive sync are also worth noting.
Let's go over each factor one by one.
1. Resolution
One of the most important features of a gaming monitor is its display resolution. Most gaming monitors have either a 1080p, 1440p, or 2160p resolution.
A higher resolution means that images will appear clearer and more vividly on top of having better visual detail. No gamer wants to spend hours staring at a monitor that displays low quality images.
However, going for the higher resolution isn't always the most practical idea. If it doesn't match the monitor's screen size, some text will be difficult to read and there will be a lot of extra screen space.
So, this is when the screen size enters the conversation.
2. Screen Size
A monitor's screen size always goes hand in hand with its resolution.
Ideally, a bigger screen is better when it comes to gaming, but resolution should always be taken into consideration… because a large screen with poor resolution will just make it hard for you to concentrate while playing.
Gaming monitors usually have a screen size of 27", a bit larger compared to standard computer monitors used in schools and offices. If you ask us, the ideal resolution for monitors with such a screen size is a tie between 2560 x 1440 and 1920 x 1080.
If you want to explore other screen sizes, then take note of these screen size and resolution combinations:
For those who want monitors with a size of 24" and lower, then go for a 1920 x 1080 resolution.
If you want something bigger than 27", 3440 x 1440 to 3840 x 2160 would be the ideal resolution range.
3. Refresh Rate
Refresh rate pertains to how many times a monitor can refresh the screen in a second, measured in Hz. The higher the refresh rate, the smoother the display will be.
It also means how many frames a monitor can display per second. Most monitors have either 60Hz, 144Hz, or 240Hz.
If you're only planning to use a monitor for office or school purposes, then one with a 60Hz refresh rate would already suffice… but using it for gaming would not be a great idea.
If you want a lag-free gaming session, then we highly recommend monitors with a 144Hz refresh rate because that's where games are headed and monitors with such refresh rates aren't that expensive any longer.
4. Adaptive Sync
Some gaming monitors come with either G-SYNC or FreeSync. Both these two are technologies that enable monitors to change their refresh rates for smoother gameplay without screen tearing and stuttering.
If you want to enable any of these two, FreeSync requires an AMD graphics card while G-SYNC needs an NVIDIA-based graphics card.
Adding these two will significantly increase the cost of the monitor, which, in turn, will make your gaming sessions better.
The Best 144Hz Gaming Monitors in Singapore
Now that you know how to pick out the right gaming monitor in Singapore, you're ready to see our picks.
Check out our list of the best 144Hz monitors available on the island today:
1. BenQ EX3210U Gaming Monitor
Best for Quality Audio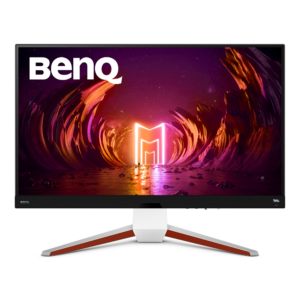 Price: $1,529.00

Shop Now on Lazada
Shop Now on Shopee
The BenQ EX3210U is a 32-inch gaming monitor that features a 3840×2160 16:9 IPS UHD HDR display, HDRi and true sound audio and 1ms MPRT and AMD FreeSync™ Premium Pro for a smooth gameplay. 
It boasts of stunning graphics, great audio and a flawless performance that will making gaming much more enjoyable. 
When it comes to their built-in speakers, we absolutely love the different sound settings they have—Cinema, Pop/Live, FPS, Sport Game and Racing Game. Its acoustics make everything feel more realistic. 
We also like the AI noise-cancelling microphone feature that it has. 
Since gaming requires looking at the screen for quite some time, we love how an eye-care for extended play was incorporated to it. 
Not only does this monitor look good, but it also has great audio and visuals that we think will make the whole gaming experience much better. 
One downside for others may be that it lies on the pricier end compared to other monitors in the list. 
Highlights
3840×2160 16:9 IPS UHD HDR display
HDRi and true sound audio
1ms MPRT and AMD FreeSync™ Premium Pro
Customer Reviews
Here is a review from a satisfied customer:
"Speaker is really good for a monitor. Anti glare Matt surface deals with reflection quite well. Having common issue with DP 1.4 monitor where display not detected by UEFI during boot, no problem with HDMI. Overall a good buy for a first time using BenQ monitor."
2. BenQ ZOWIE XL2411K 144Hz DyAc Esports Gaming Monitor
Best for a Smooth in Game experience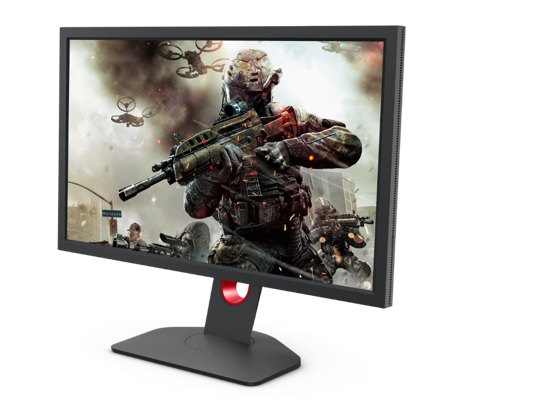 Price: $319.00

Shop Now on Lazada
Shop Now on Shopee
The BenQ ZOWIE XL2411K 144Hz DyAc Esports Gaming Monitor is all for comfort and convenience of players who decide on using it. What's amazing about this monitor is that it's DyAc technology ensures that in-game actions will be less blurred.
It also allows gamers to see the position of crosshair and impact points more clearly, which can help with recoil control. However, it manages to retain the stability that gamers want, while minimising the occupied space on the desk.
It also offers adjustable height and a flexible angle tilt, so you can fully customise your set-up for the ultimate gaming experience.
Even though it's not the cheapest 144hz gaming monitor out there, it does pack a whole lot of great qualities to consider purchasing and design for the player who really want to chase better in game experience. A thing to note is that this monitor support the system call XL setting to share, you can download the monitor setting that official recommend or the pro player you love according to the game you play usual. 
You can learn more about it on the website, and even take a look at accessories that you can add on to the ZOWIE XL2411K to enhance your experience.
Highlights
DyAc Technology
Smaller Base and Adjustable height
LCD panel is better protected through a frame design that provides added resistance on the sides
Customer Reviews
Here is a review from a satisfied customer:
"XL2411K is fantastic, working as I expected it would. I would say that I do not regret buying this monitor. It was really easy to assemble and increased responses time for gaming. No doubt the best eSports monitor in the world right now and definitely worth buying."

3.  Xiaomi Mi Curved Gaming Monitor 34″ UWQHD – 144Hz Refresh Rate
Best for Immersive Gaming Experience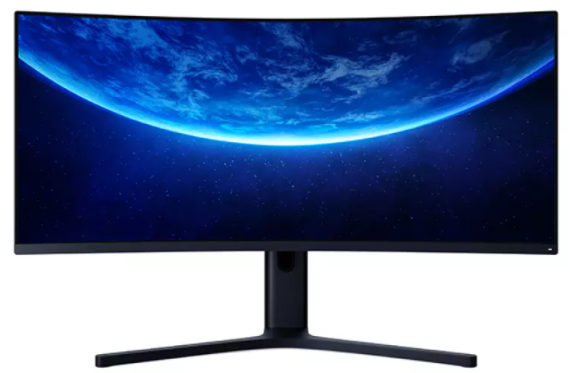 Price: $894.00
We can recommend Xiaomi's Curved gaming monitors for games out there that want to feel like they are in the game itself.
In comparison to other monitors, the price of this model is a bit pricier. However, we will still give you more than enough reason why you should consider buying this.
Its 21:9 ultrawide screen has a resolution capacity of 3440×1440 (WQHD). This feature also lets you assess the entire landscape at a glance that can give you the advantages in gaming.
For its refresh rate, of course, it has 144Hz. This high-speed response can put you a step ahead of the action, unlike other monitors.
Lastly, if you are always bothered by how the edge is so thick. Well, you are in luck because this model only has a 2 mm bezel that increases the screen-to-body ratios and can make you lose yourself in either your game or your chosen movie.
Highlights
121% sRGB Wide Color Gamut
Breathtakingly Vivid Color
Can do split-screen
Low blue light, no visible flicker
Adjustable height tilt/swivel stand and wall mount
Invisible cables
Customer Reviews
Here are some reviews from their Lazada Page:
"First reaction after the easy setup was "WOW!". Great colours and contrast. A big advantage of this particular ultrawide is the inclusion of a height adjustable stand."
"Even though you may find cheaper listings, I am glad that I went on to get from Official Xiaomi store. i get 3 years warranty and also a standard 3 pin plug (not china 2 pin) and item in stock! ordered on Sat, and got it today. Premium paid was well worth and defect free set. also i need not worry whether the unit is non-authentic."
"
Excellent monitor for the price. Solidly built. No rgb garbage and a nice sleek design.
"
4.   Acer KG251Q
Best for Smooth Gameplay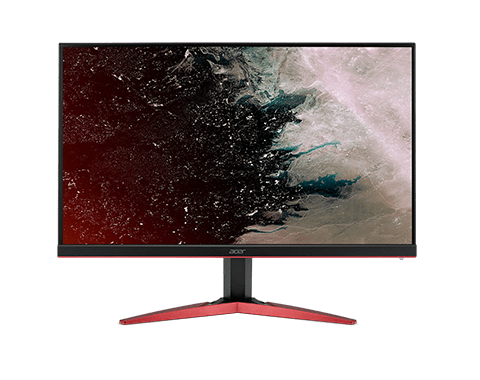 Price: $298.00
Acer is one of the leading brands when it comes to gaming rigs, so it's no surprise that it also ended up on our list. Here's the Acer KG251Q, and we believe that all gamers would drool over its specs and features.
It's a 24.5-inch gaming monitor that comes with 2 built-in speakers that produce high-quality and realistic sounds during games.
Images will also appear clearer and more vivid because it boasts a resolution of 1920 x 1080, the ideal resolution for its screen size.
On top of its 144 Hz refresh rate, it's also integrated with FreeSync technology that prevents screen tearing, providing you with a seamless and uninterrupted gaming sessions. What's more, it also has a response time of 1ms, so expect that there'll be no lagging.
What makes it perfect for gamers is that it comes with a technology that protects eyes from blue lights. So, playing for an extended period of time will no longer become a problem.
Highlights
1920 x 1080
FreeSync Technology
With built-in speakers
Customer Reviews
Here are some reviews from satisfied customers:
"I can see distance much better and the picture is much clearer. Also less screen blur and clearer transitions when going from target to target. ADS is smoother as well. Just overall smoothness. Character seems to do what I want at the same time I'm pressing the button instead of just a slight out of sync feel. I also have this as a dual monitor to my iMac. Bought a $10 cable from Amazon to connect and everything worked out well. Monitor has numerous settings to adjust to your level of brightness, sharpness, rendering, etc. Also has a gaming setting where you can optionally include a permanent crosshair to the center of the screen."
"I was seriously thinking of returning this 27 inch screen when I saw that it was 1080p and not 1440p but I gave it a try. I've been using it for a few days and love it. It went on sale for black friday to around 135 dollars and it has been the best purchase i've made this year. I sat about 2-3 feet away and there was no loss in image quality whatsoever. Games like PUBG and Overwatch look great even at low settings. The biggest thing to adjust is the brightness and changing the color coding from "warm" to "normal. Once that is done, it runs great. It makes my other screen look like crap and now I'm thinking of buying a second one."
5.   PRISM+ X315 PRO
Best for Sleek Design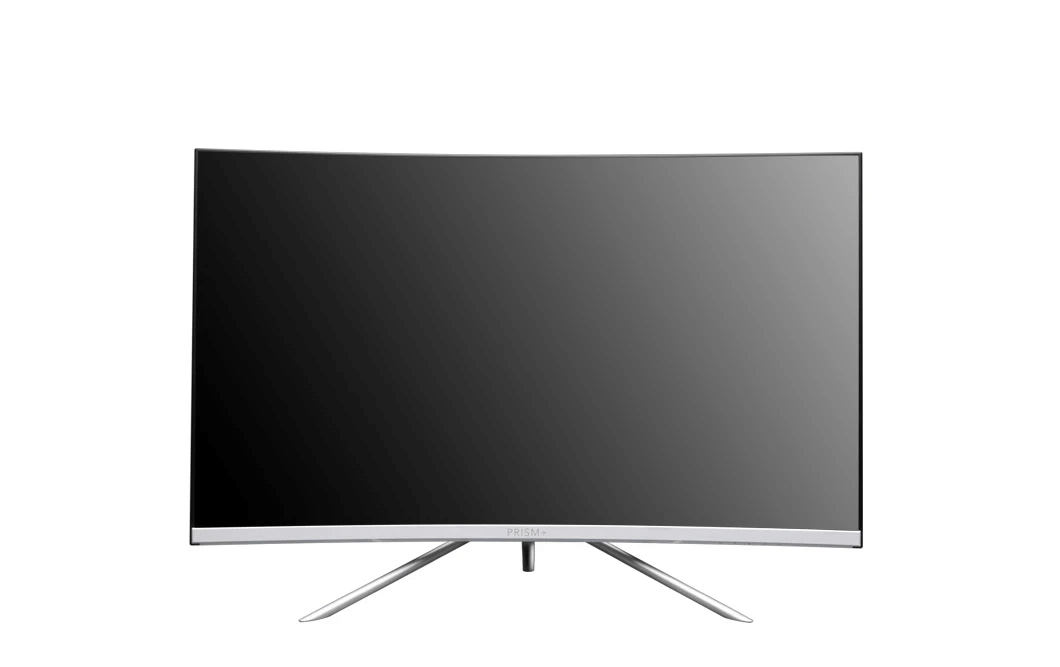 Price: $539
If you want a gaming monitor that promises smoother gameplay, then you'd fall in love with the PRISM+ X315 Pro. We think it's simply one of the superior gaming monitors in Singapore because it provides all types of gamers with breathtaking visuals.
It has a screen size of 31.5", much larger than standard gaming monitors. It also comes with a curvature feature that makes gaming more immersive and realistic, on top of making the images appear more comfortable to the eyes of every gamer.
Besides its 144 Hz refresh rate, it has a resolution of 2560 x 1440 and a contrast ratio of 3000:1. Gamers will also like its mode-switching feature, which allows them to do more than just gaming.
What's really striking about the PRISM+ X315 is the sleek design that hasn't been seen on other gaming monitors. If you really want to take your gaming sessions to the next level, then make sure to get your hands on this one!
Highlights
3000:1 contrast ratio
Curvature design
FreeSync technology
3-year local warranty
Customer Reviews
The PRISM+ X315 has an average rating of 4.7 based on 55 reviews on Lazada Singapore. One of the most recurring comments by customers is that it has no dead pixels and that its colours are excellent.
Another customer noted that it's worth buying this gaming monitor in Singapore despite coming from a not-so-famous brand. If you want to explore other names in gaming monitors, then its satisfied customers would recommend that you start with PRISM+.
6.   ASUS ROG Swift PG27UQ
Best for Quality Visuals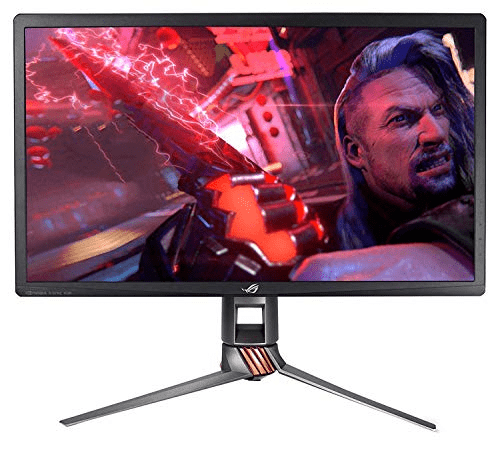 Price: $2,779
Considering its heavy price tag, we can only recommend the ASUS ROG Swift PG27UQ to professional gamers and streamers alike. What we can guarantee is that you'll get your money's worth down to the last cent.
It's a 27-inch gaming monitor with a refresh rate of 144 Hz, ensuring an extremely smooth and lag-free gameplay. Unlike traditional gaming monitors, it comes with an HDR technology that makes images appear more realistic, more detailed, and clearer.
What's more, it's also considered the first gaming monitor to operate with a resolution of 3840 x 2160 at a 144 Hz refresh rate. Gamers can definitely expect unparalleled visuals, details, and smooth frame rates.
It also comes with added features for even better visuals such as quantum-dot IPS, G-Sync Technology, and flicker-free technology.
In conclusion, it's really the best gaming monitor in Singapore to purchase if you want multiple features that will make a game's visuals more stunning than they already are.
Highlights
3840 x 2160
HDR technology
IPS Display
3-year warranty
Customer Reviews
Despite being expensive, it's received praise from customers. Here are some reviews from Amazon:
"This monitor really rocks! Although the monitor came in a box that really looks worn out (as this is a renewed item), nevertheless all the components were included and the monitor itself looks good as new! The colors pop, and the HDR (especially in Farcry) is really superb. If you have doubts about getting this monitor, I'd say you go for it! Even watching movies in SDR spells a lot of difference. The only thing you should beware though is the state of HDR in Windows 10, which is kind of a little buggy and slows down the interface once in a while. But I won't count such a glitch against this superb monitor and all that it can do!"
"Most amazing monitor you can buy hands down. There is nothing even remotely close to this in the gaming world. True it takes alot to push the fps on AAA titles but with 2 titan XP's in SLI it's perfect. HDR is so hard to believe in until you see it in person."
7.   Samsung C27JG50
Best for Eye Comfort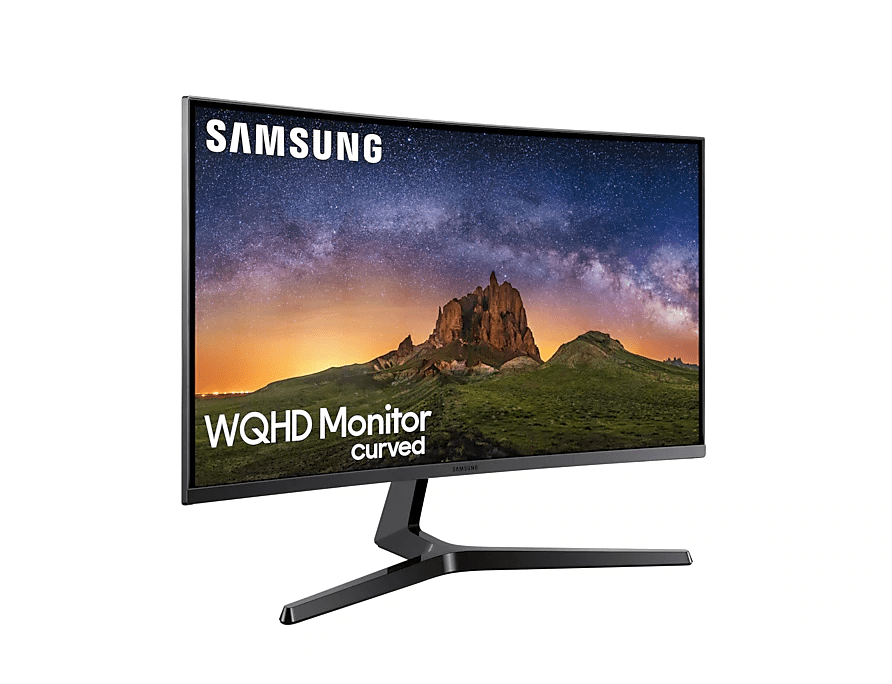 Price: $502.92
If you're looking for a 144hz monitor in Singapore that won't hurt your eyes even after long hours of gaming, then consider getting your hands on the Samsung C27JG50. It has a curved display that allows your eyes to focus on the screen for a long time without causing any discomfort.
On top of its 144 Hz refresh rate, it also has a screen resolution of 2560 x 1440 that delivers superbly sharp and detailed images. If you want brighter and more vibrant colours during gaming, then you'd like that it has a 3000:1 contrast ratio.
In terms of interface, it allows gamers to see the overview of key settings — thanks to its on-screen display dashboard menu.
Highlights
2560 x 1440
4ms response time
Curved screen
Multiple display modes
Customer Reviews
Take a look at these reviews proving that the Samsung C27JG50 is worth spending money on:
"This is my first time owning a curved screen and all i can say is WOW. This is some next generation stuff here. Compared to a flat monitor, the viewing angles of the screen were no issue at all and the curve definitely makes it look like the games are "popping out" in a way. The 144hz refresh rate was also my first time experiencing it and once again it takes your breath away seeing games run that good."
"So far, so good! Received this MASSIVE monitor a few weeks ago, and while I was initially hoping to get my hands on an ultra-wide, I'm actually glad that I ultimately chose this instead. This is just the most perfect size and aspect ratio for my home office / gaming setup — and it excels in both of those worlds. As a developer, I need to have many tabs and windows open at the same time and this monitor allows me the flexibility to do everything on a single display, as opposed to a dual-monitor setup. Also, as an avid gamer, the colors and refresh rate are outstanding."
8.   PRISM+ F270i Pro
Best for Minimum Distractions
Price: $449.00
The Prism+ F270i Pro is a 27" gaming monitor with a 144 Hz refresh rate and 2560 x 1440 screen resolution, the perfect combination for superior gameplay. It also features an IPS panel technology for even better visuals and colours.
Like the previous PRISM+ model, this one offers smooth gameplay that you've probably never experienced from other gaming monitors.
You also don't need to worry about frequent screen tearing because it has built-in AMD FreeSync and NVIDIA G-Sync that help stabilise gameplay.
Moreover, it boasts a lightweight and minimalist frame that doesn't look heavy to the eyes, eliminating the distraction caused by thick borders.
Highlights
2560 x 1440
1ms response time
Built-in FreeSync and G-Sync
3-year warranty
9. PX7 Prime
Best for Performance gaming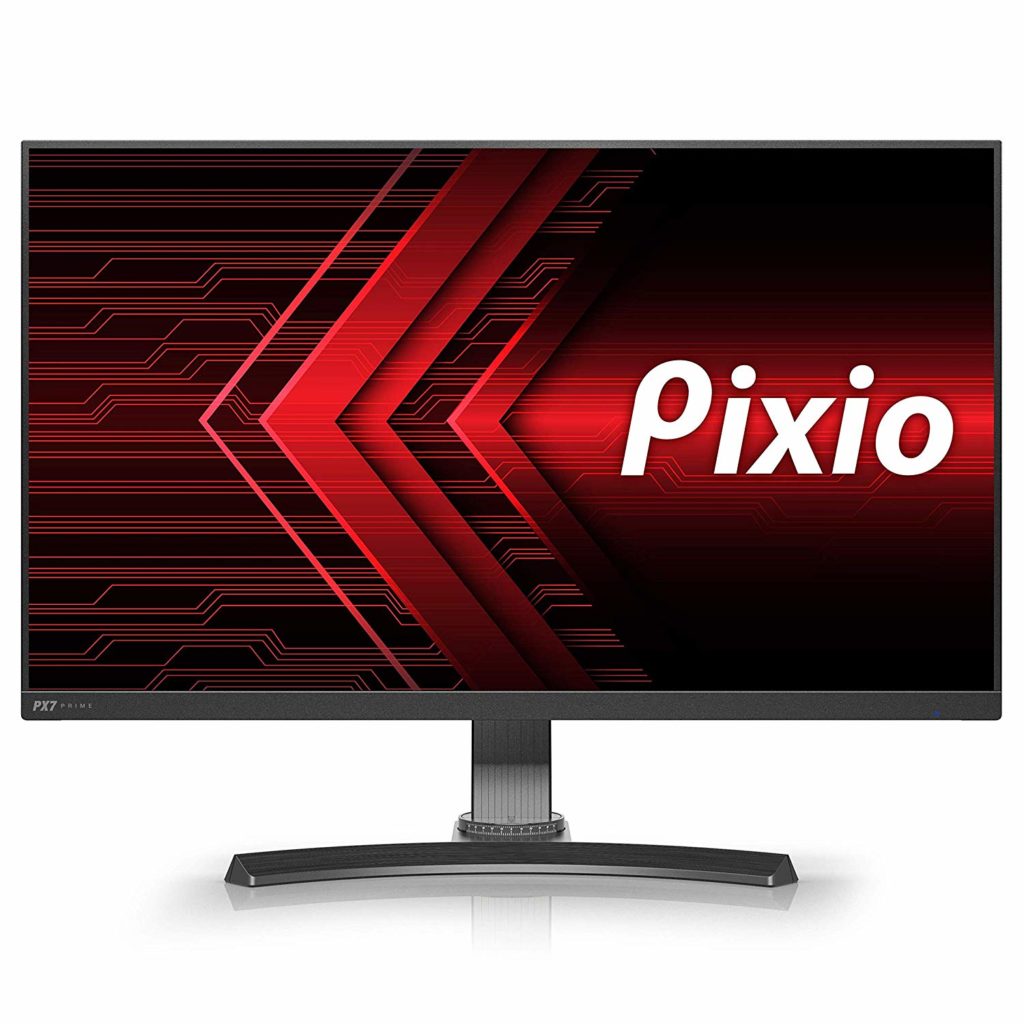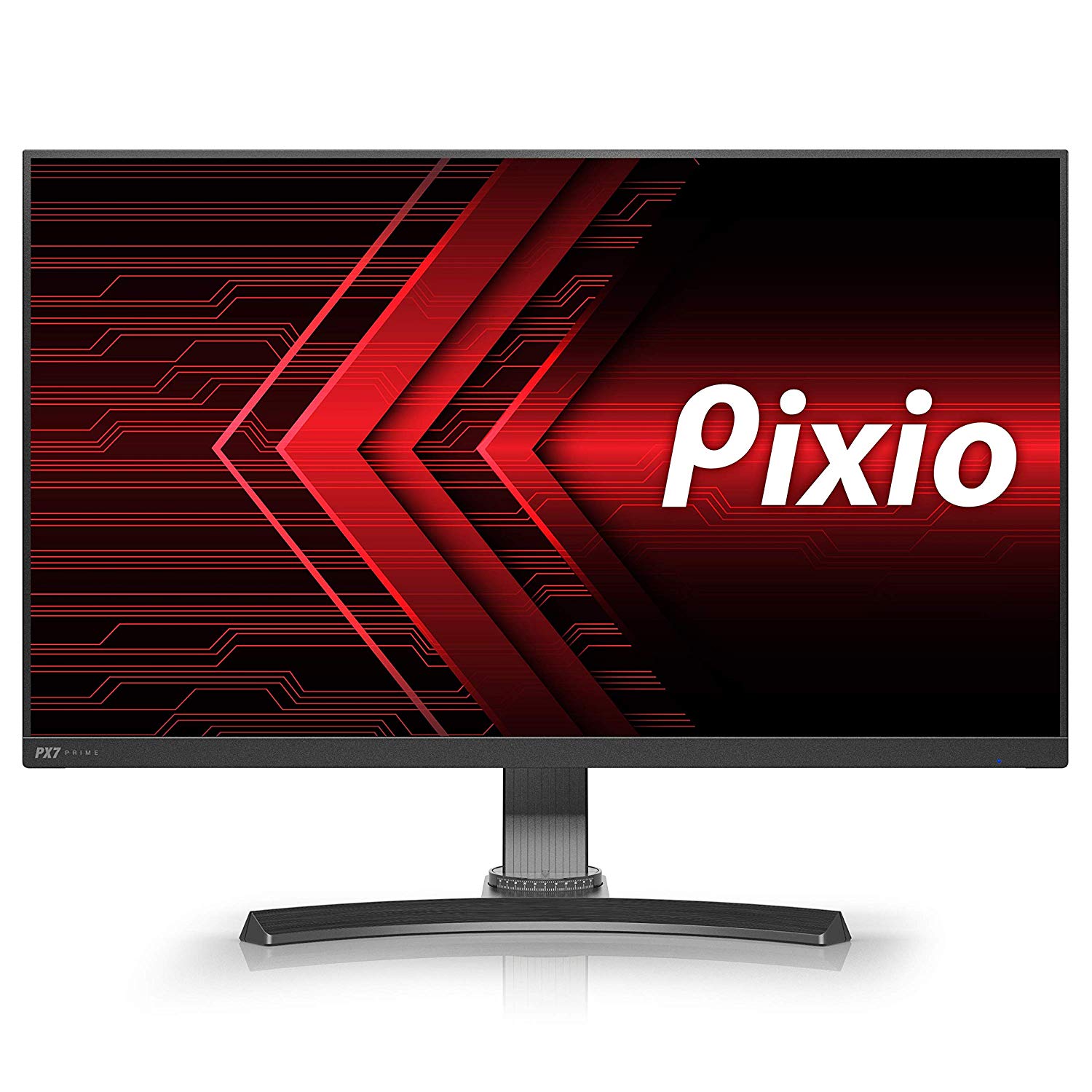 Price: $399.99
Pixio wanted to create high quality, durable monitors at a reasonable price. They cut the prices by selling directly to their consumers. They partner with different ecommerce platforms that makes their monitor available online. 
Pixio PX7 Prime is your monitor for gaming with its high quality performance. It has a sleek design that would fit in your interiors and in any small or big space.
The key features make it very compatible with modem gaming and media playing. 
If you're a serious gamer and want to go for a mid-range in terms of price, this is the best gaming monitor in Singapore for you.
Highlights
27 inches

2560x1440p
165Hz
AMD Radeon FreeSync & G-Sync Compatible
Bezel-les
Customer Reviews
Their customers are raving about the quality of display at just an affordable price. They surely were able to meet their goal as a company with this. 
"Had this monitor for a couple of days now and just love it. The picture is amazing and worth the price I paid. Been playing the new Mass Effect on it and let me tell you….wow just wow!!! The colors, refresh rate, and the overall gaming experience on this monitor is amazing."
"First off, this display is beautiful when upgrading from a Acer G226HQL 21.5-Inch Screen LED Monitor (shown in pictures the Pixio is set to photo mode and the acer is set to graphics to give the monitors a fair comparison). The ips display is beautiful and vibrant even when it's set to its more muted brighter fps mode."
And with that, we end our list of the best 144Hz gaming monitors in Singapore. We hope that you were able to pick at least one that will cater to your needs as a gamer — whether you're a casual or professional gamer.
Have you had any experiences with purchasing a gaming monitor? If so, tell us what your experience was like and the name of the gaming monitor you bought for yourself.
If you want a more portable option, gaming laptops can also be great for all types of gamers! If you don't know which ones are worth buying, you may want to read our list of the best gaming laptops in Singapore.