The Top 20 Pizza Places in Singapore
Wood-fired, halal, or authentic—there are plenty of pizza options to choose from in Singapore. You can get your quick pizza fix from pizzerias across the city or have it delivered to your doorstep.
If you're on a quest to find the best pizza place, here are our top recommendations you can try on your next lunch or dinner date.
How much does pizza delivery cost?
We broke down the cost of pizza delivery in Singapore—including the typical delivery fees, minimum order values, and common types of pizzas.
| Service/Type of Pizza | Estimated Cost |
| --- | --- |
| Delivery fee | $10 to $20 depending on location  |
| Minimum order value | $20 to $60 |
| Wood-fired pizza | $30 per tray |
| Halal pizza | $25 per tray |
| Authentic Italian pizza | $20 per tray |
Top-Rated Pizza Places in Singapore
We assessed the best pizza places based on the following criteria:
Best Italian Pizza
Craving for a piece of Italy on a plate? We gathered top pizza spots in Singapore that boast authentic Italian flavours in every dish.
1. La Pizzaiola
"Food for love"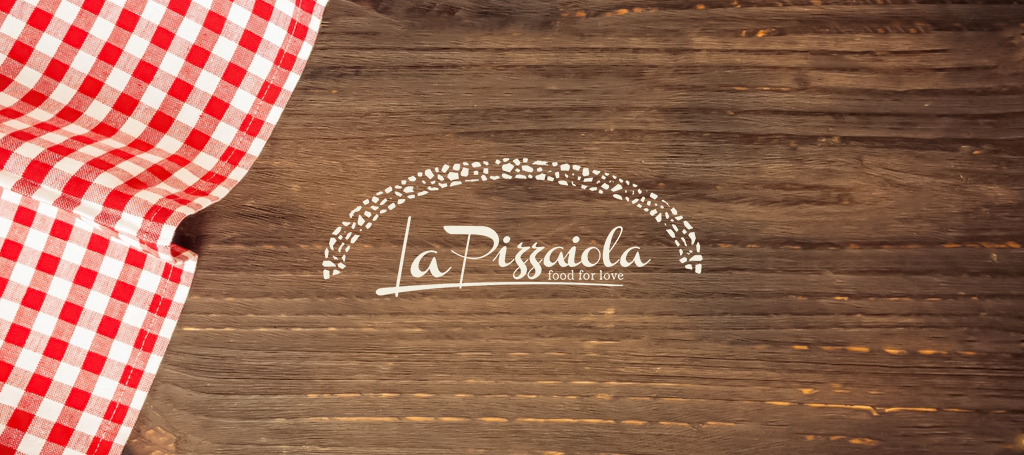 La Pizzaiola is a hidden pizza spot that veteran food lovers frequent for a quick lunch or dinner date. The pizza place is quite secluded along Teacher's Estate, so it's difficult to find when you're visiting for the first time.
Once you enter, you're greeted with a cosy ambience and a spacious dining area. It's often packed in the evenings, so we suggest ordering through La Pizzaiola's delivery service.
The restaurant delivers islandwide free of charge! You can taste authentic Italian pizza from the comfort of your own home.
We recommend trying out their Verdure Pizza, which is vegetarian-friendly. With pizzas starting at $19.90, prices are relatively higher than other pizza joints in Singapore, but the burst of flavour is worth the cost.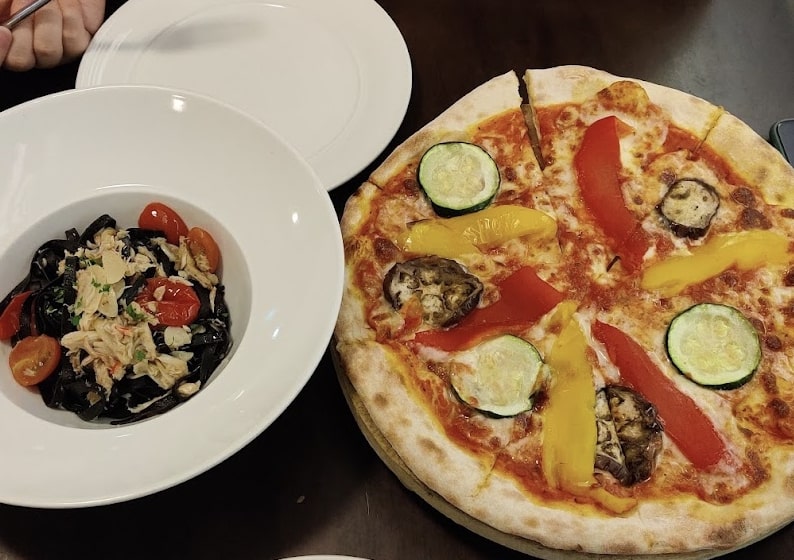 Customer Reviews
Rustic Italian pizza experience
"Food is excellent and service is impeccable. Flavour wise it tastes more rustic compared to other Italian places but I much prefer the rustic flavours."—Chevy Ang, Google Reviews
Cosy ambience
"Found this hidden gem and I am so happy I found it. Service is great and food is delicious – I would highly recommend. The ambience is homely and the vibes transport me back to Italy. Pizzas are done by a wood fire oven, tastes very authentic."—Joce Chua, Google Reviews
2. Pizzamaru
"Islandwide delivery or pickup"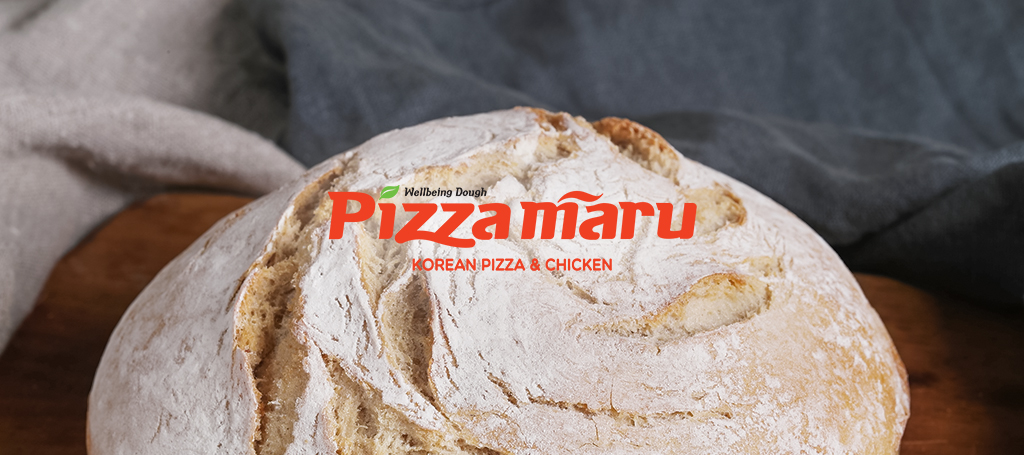 If you're looking for Italian pizza with an Asian twist, Pizzamaru has a great menu selection for you. This pizzeria also offers healthy options, with its signature green tea and black rice dough at its forefront.
One of their must-try Italian pizzas is the Margherita Pizza at $23.40 for a 12" tray. The price is understandable for the quality, and we're not the only ones who have great things to say about it.
Since Pizzamaru is an Italian-Asian fusion pizzeria, rustic Italian pizza selections are limited.
Pizza delivery is islandwide, and pickups are available upon request. Pizzas remain fresh when they arrive, but there is a minimum order value of $50 for this service.
The delivery fee is $12, which may make orders pricier than usual. Nonetheless, Pizzamaru is still a solid pizza place that offers great food quality and service.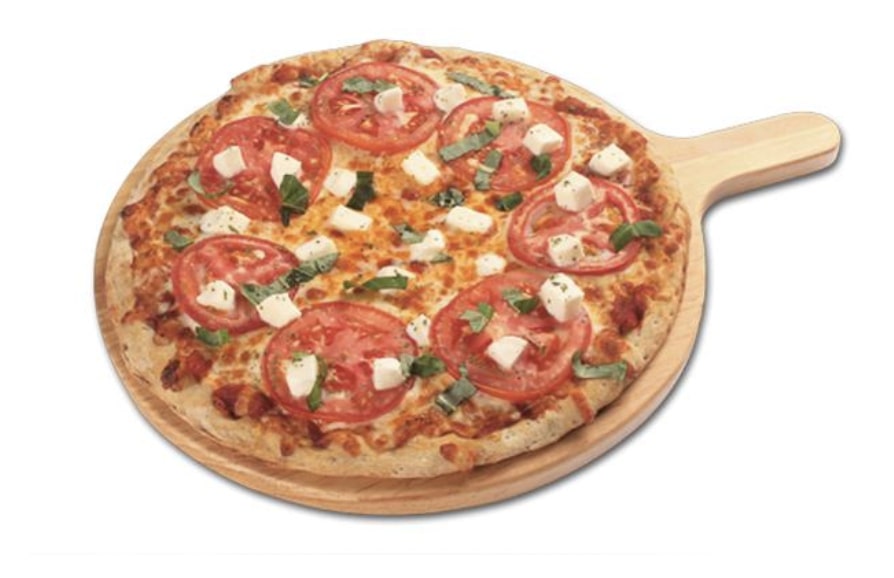 Customer Reviews
Friendly and speedy service
"Friendly service from the front door till we are seated and done with food. Pizza and fried chicken were tasty. Special shout out to Aunty Monica for being really warm and welcoming. Food came out pretty fast, too for a busy weekend. Everyone there seems happy, and that's very rare to see. Keep it up!!"—Theo, Google Reviews
Great menu selection for Italian and Asian cuisine
"We had the classic pepperoni pizza, garlic & spicy sauce fried chicken as well as the spicy tokpoki. No regrets about coming here for our little birthday celebration, as both the food & service are great! My niece was beaming with excitement while serving us the pizza."—Nancy Tan, Google Reviews
3. Chooby Pizza
"Naturally leavened Napoletana style pizzas"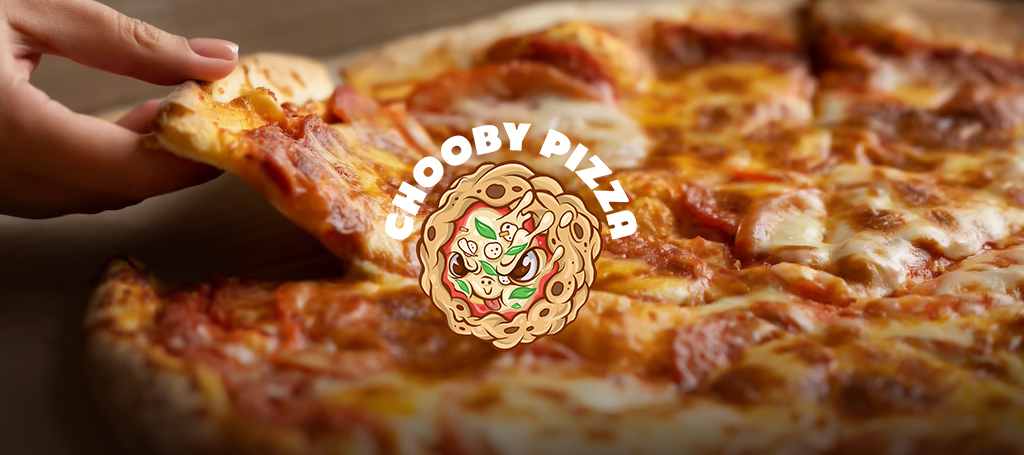 Searching for your next dinner date destination? Chooby Pizza offers some of the best cheap pizzas without sacrificing great food quality and service.
Chooby Pizza specialises in Napoletana pizzas which are naturally leavened and baked in hot ovens per order. The pizza spot is only open for dinner, so reservations need to be booked before you get a seat.
There is also no delivery or takeout option, which is a bit disappointing since pizza delivery is a plus for many food lovers.
Nonetheless, the open concept adds charm to the flair of Chooby Pizza. One of its must-try dishes is the Marinara Pizza which costs only $14. It's an affordable yet delicious dish that will surely satisfy hungry customers.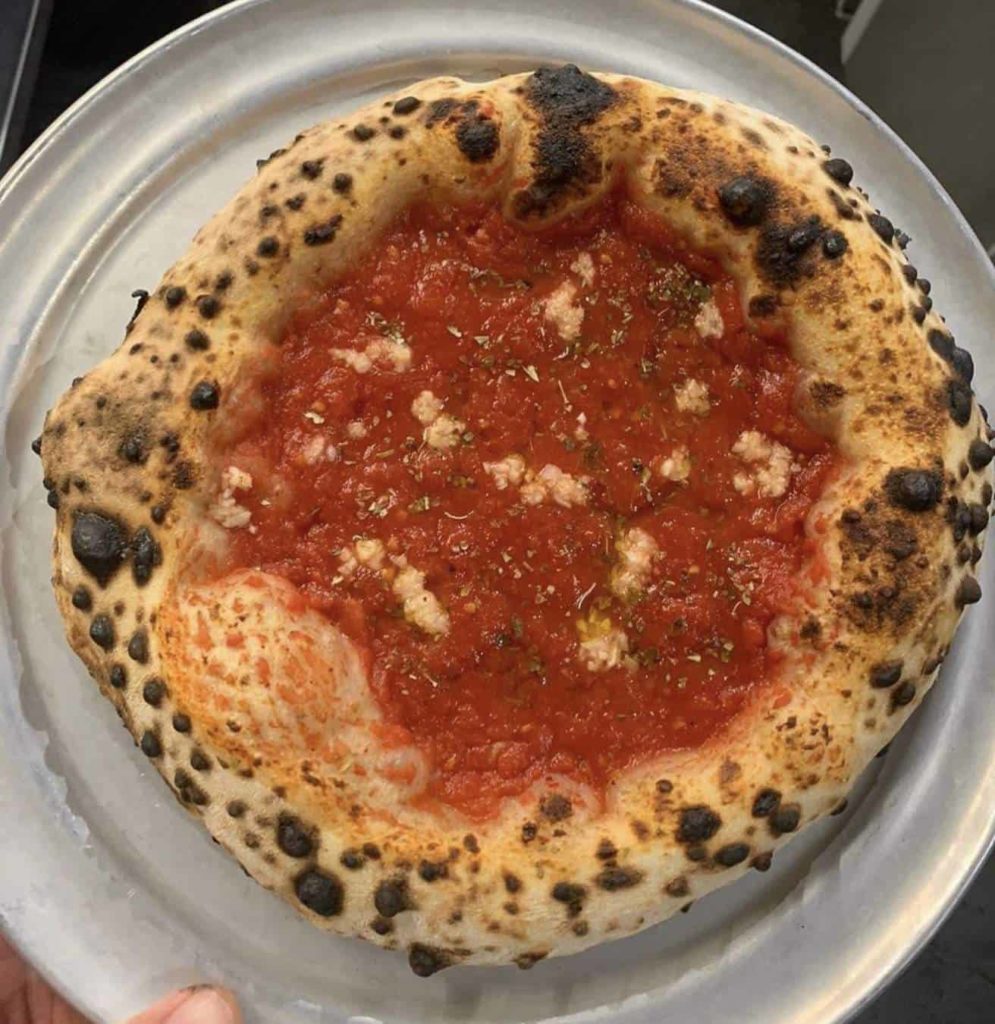 Customer Reviews
An affordable haven for pizza lovers
"Pizzas are decently priced and tasty, especially the interesting ones like the pulled pork and coconut chicken ones. Pizza slices are uneven though but we can live with that. Definitely worth a visit for pizza enthusiasts."—Rovik Robert, Google Reviews
Worth the wait
"Really enjoyed both the vibe and food here. I think they sold out of the most popular one (pepperoni) but their other pizzas are really tasty. Bought a bunch of merchandise as well because I thought the artwork is pre cool. We pre-booked this place as well – 12pm on Mondays – worth it! Would love to come back here again."—Daryl Dino, Google Reviews
4. Bella Pizza
"To serve you Authentic Italian Cuisine with excellence"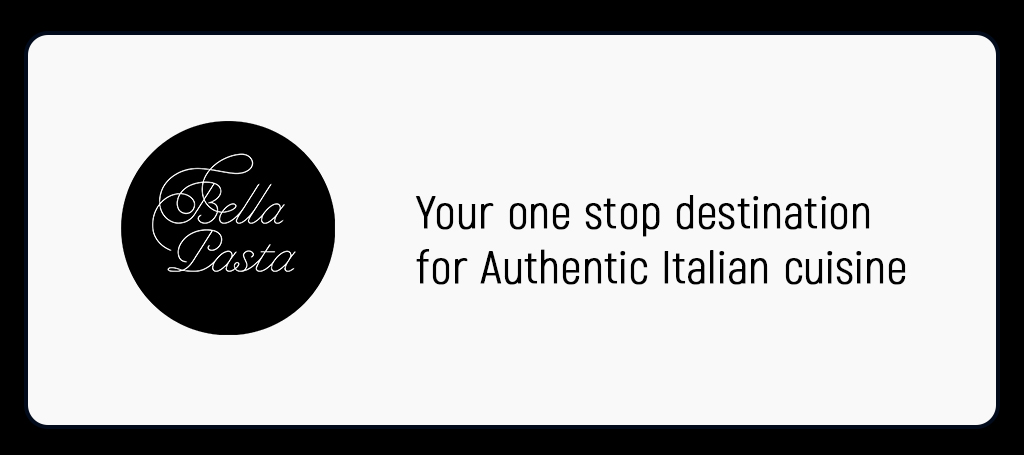 Al fresco dining at Bella Pizza makes lunches and dinners more romantic. This pizza restaurant is by the river, giving excellent outdoor ambience.
Bella Pizza's chefs have over 15 years of pizza-making experience, with recipes and skills from Naples and Sicily. The Pizza Margherita con Bufala is a must-try for both first-time diners and loyal customers.
Bella pizza also offers pizza delivery islandwide with a flat rate of $9. However, there is a minimum order value of $60 to avail of the service.
If you're thinking about saving money, we highly suggest dining in instead. Make sure to book your seats in advance because this pizza place is often fully booked.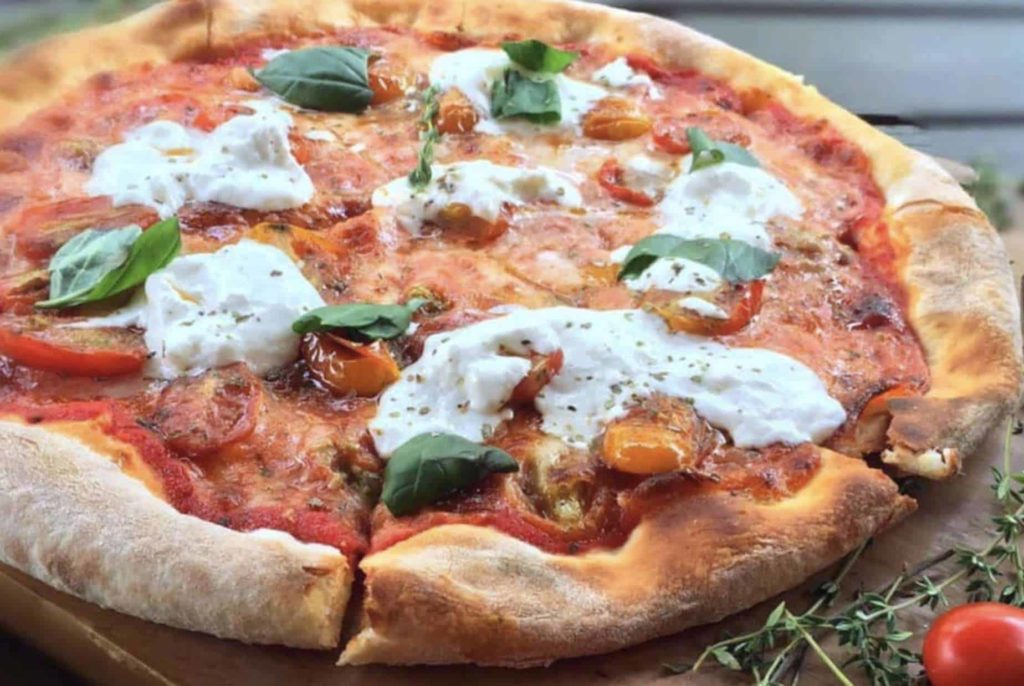 Customer Reviews
Excellent riverside dining experience
"A great river side alfresco dining option. Excellent value for the set lunch, really enjoyed the carbonara. Friend had the pizza, and the portions were very generous."—Lala Nguyen, Google Reviews
Impeccable customer service
"My friend and I had a wonderful experience here in a Friday afternoon, the view was great by the river, service was on point. Food tasted fantastic, just that the salmon pizza was a bit on the salty side. But overall, fair price and good quality, worth a visit!"—Junji Zhu, Google Reviews
5. La Nonna
"A taste of Italy's country cuisine"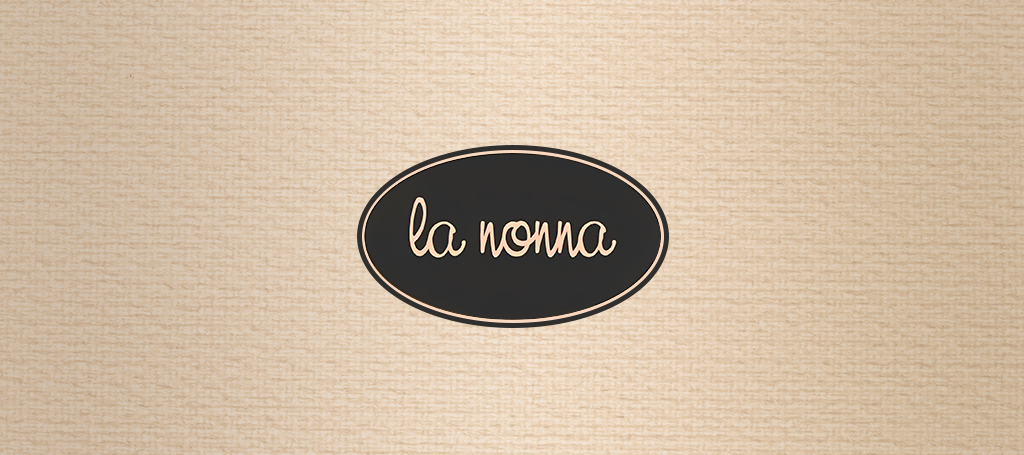 Italian nonnas are renowned worldwide for their great cooking talent. Like their namesake, La Nonna strives to bring authentic, home-style Italian cooking to the table.
There's a myriad of pizza dishes customers can choose from—from pepperoni pizza to the signature La Nonna Pizza. The La Nonna Pizza costs $29, and it's a crowd-favourite worth every penny.
Private events and special occasions are welcome at La Nonna, and the rooftop dining area adds charm to a simple family dinner. You'll definitely enjoy the ambience if you're bringing a date too!
For pizza delivery, the minimum order value is $60 with a fee of $11. While uncommon, past customers have commented on the decline in quality once the food has arrived.
To avoid disappointment, we highly suggest dining in to get the full experience of eating fresh Italian pizza on a rooftop at La Nonna.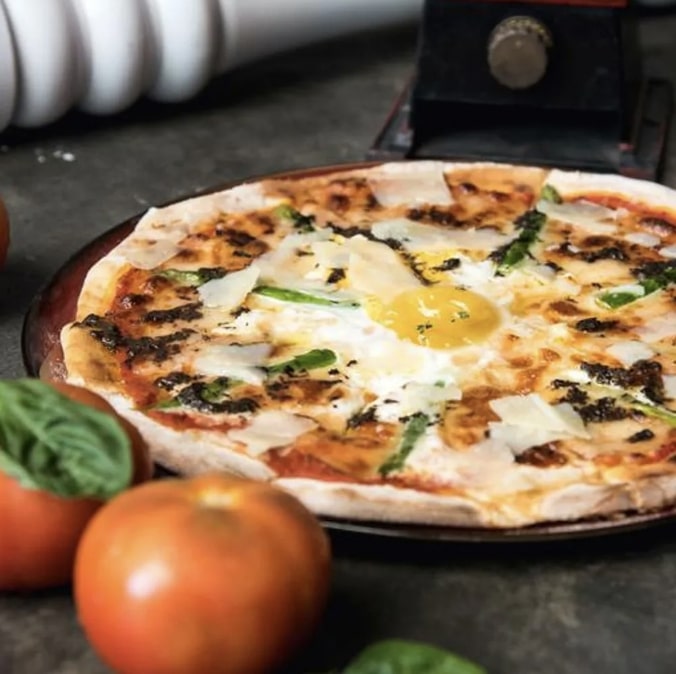 Customer Reviews
Iconic signature dishes
"Their one-for-one mains during weekday lunch is very worth it! Had their signature pizza, risotto and mushroom soup. We enjoyed all the dishes. It is also a very nice place to catch up with a friend or two. You will need to try to make a reservation though as it seems to always be quite crowded."—Yiting, Google Reviews
Attentive servers and staff members
"A friend of ours recommended this place! As usual, most Italian restaurants serve complimentary bread while we wait for our mains. Love the absolutely great service by one of the male service staff."—Eileen Neo, Google Reviews
Best Thin-Crust Pizza
Pizza comes in many shapes and sizes, but the crust is crucial to the overall quality. We chose pizza joints in Singapore that offer the best thin-crust pizzas for you to try.
6. Dario Pizza & More
"We have the best pizza."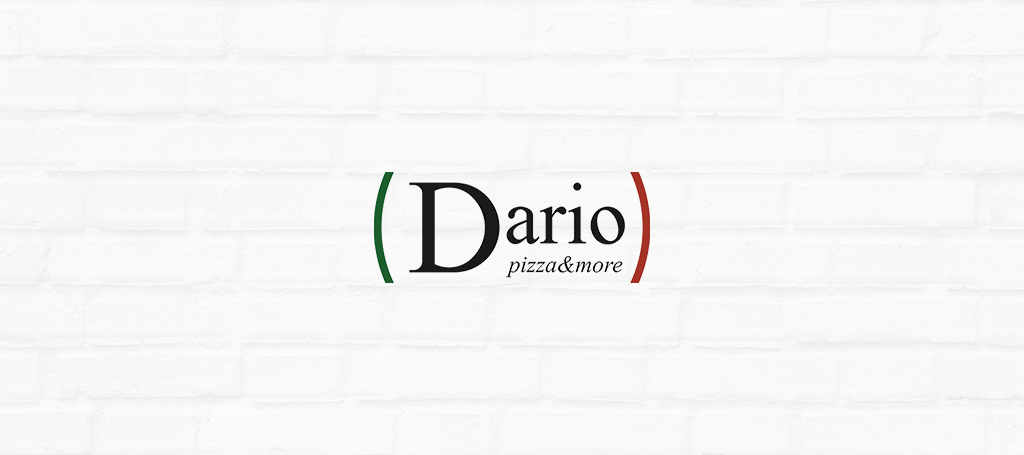 Fans of thin-crust pizzas will enjoy what Dario Pizza & More has to offer. This pizza joint offers delicious but cheap pizza that doesn't disappoint.
Pizza delivery is also quite affordable, with a $3 fee and a $12 minimum order value. Eating from the comfort of your own home is budget-friendly and cost-efficient.
We noticed, however, slight inconsistencies with food quality. Pizzas are often cut unevenly, and some toppings are missing once orders arrive.
Some menu items are also not available for delivery. While Dario Pizza & More's pizza delivery system is quite speedy and efficient, you have to dine in instead if a dish you're craving is unavailable for delivery.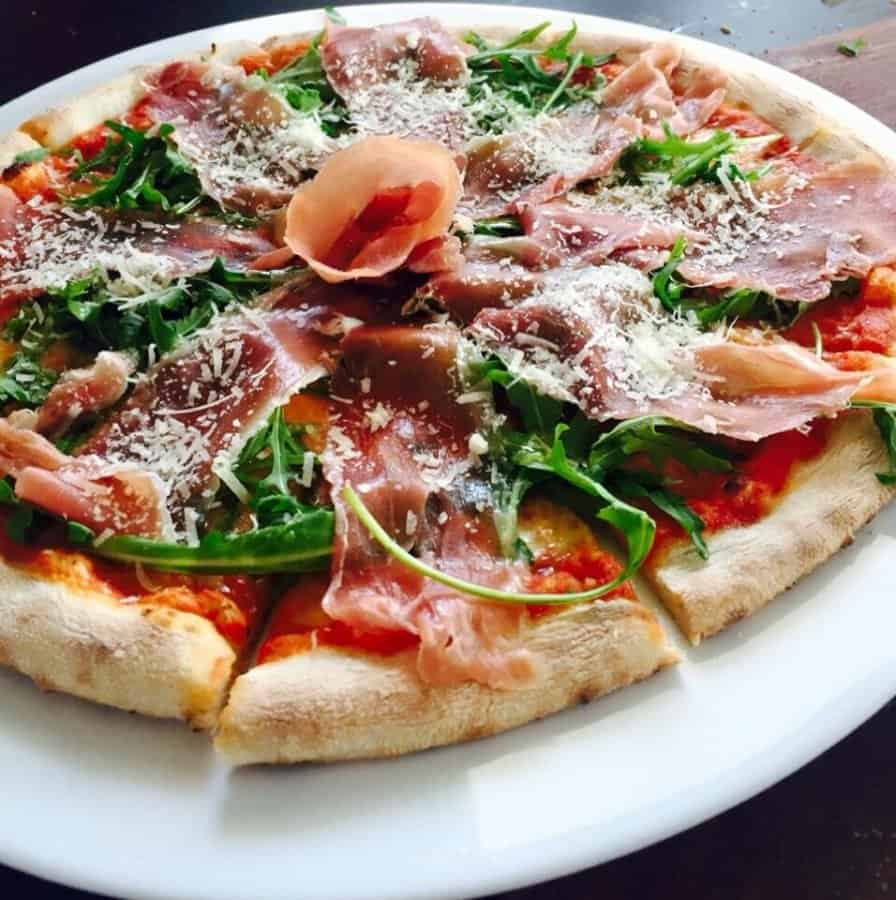 Customer Reviews
Worth the price you pay
"The carbonara is delicious, better than a lot of restaurants. It's a really good place. The pizza is good for a meal, food is a bit pricey but it's worth for how tasty it is. It also has good customer service. 10/10"—Doris Tan, Google Reviews
Great go-to for thin-crust pizza
"Excellent tasting thin-crust pizzas at this restaurant. We ordered three pizzas, burrata starter, desserts and drinks. I was very suprised by how flavourful everything was because I didn't expect much from a tiny restaurant tucked away in a corner at the edge of NUS."—Giri K, Google Reviews
7. Plank Sourdough Pizza
"Plank Sourdough Pizza is the first pizzeria in Singapore specialising in sourdough crust pizza."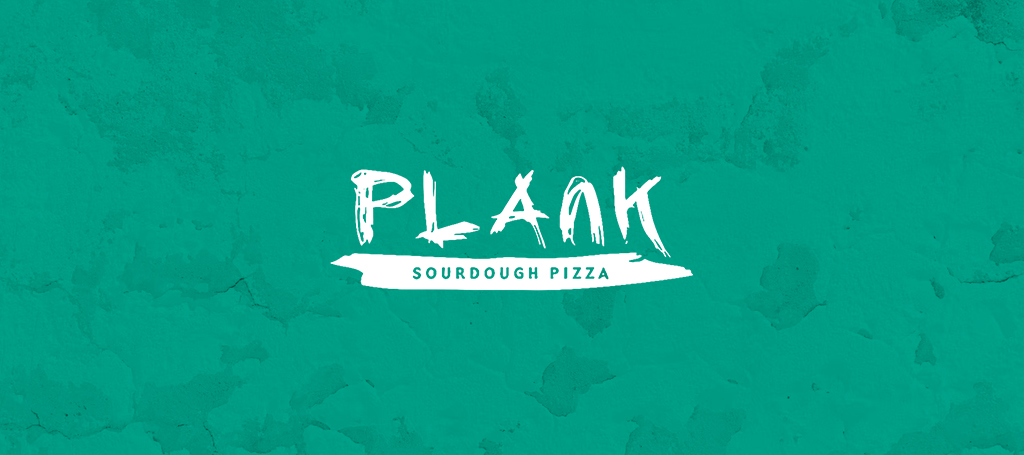 Plank Sourdough Pizza is tucked away in Serangoon Garden, a nice and quiet corner that welcomes peoples of all backgrounds. This pizzeria is family-friendly and accessible to customers with mobility issues or in wheelchairs.
Fans of vegetarian and plant-based food will enjoy the great selection of pizzas that fit their dietary needs. Since the pizza joint specialises in sourdough pizza, you're in for something different.
Lunch hours run late at Plank Sourdough Pizza, so if you're grabbing something quick, we highly suggest going someplace else instead. It also gets pretty hectic as the hours go by, so if you want to avoid that, we recommend ordering pizza delivery instead.
Pizza delivery costs $10 with a minimum order value of $50. It's not a bad deal since Plank Sourdough Pizza offers combo deals that make up for the minimum purchase rate.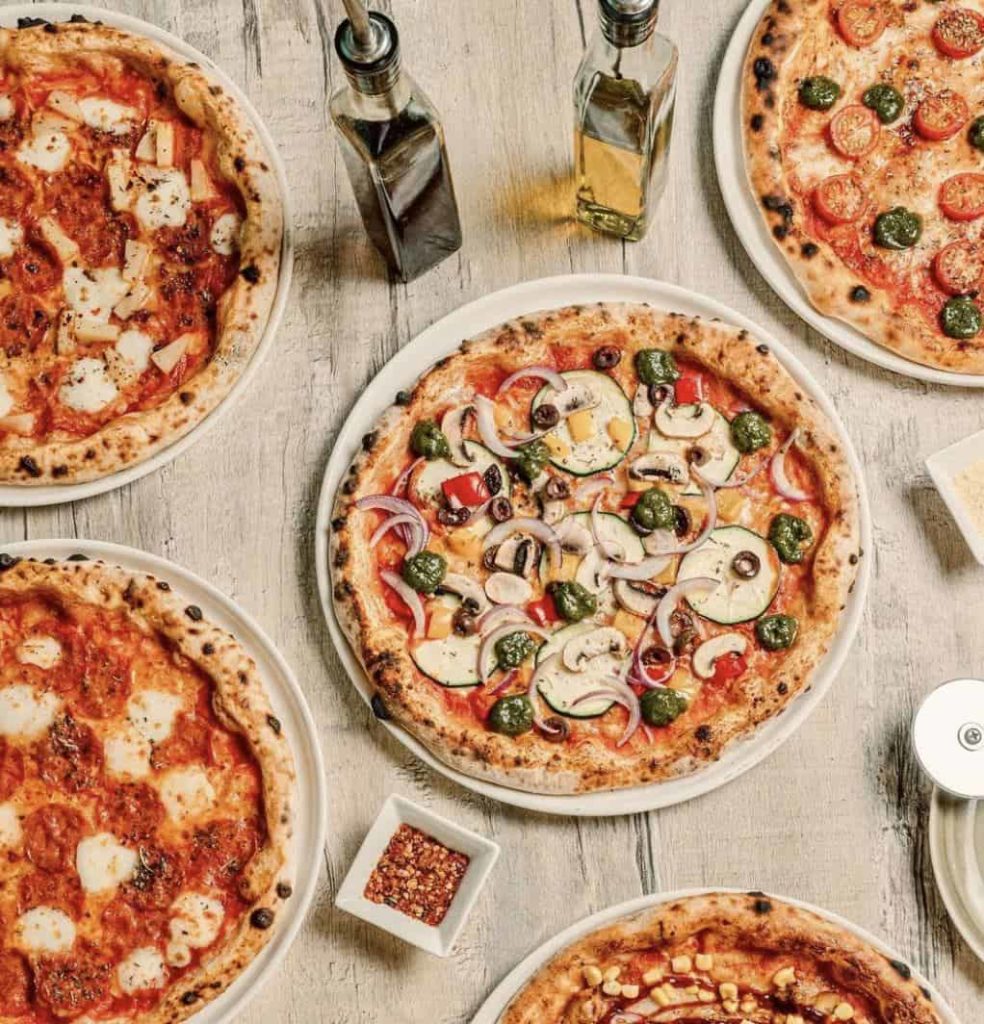 Customer Reviews
Lots of pizza options to try
"Excellent pasta and delicious pizzas packed full with fresh toppings. The sourdough pizza was chewy and crispy. The pecan tart was also yummy and not too sweet. The atmosphere was chill and the staff attentive and friendly. Must come back and try the the other many pizzas they have."—Jeremy Khoo, Google Reviews
Generous portions and fresh ingredients
"We were delighted with their seafood pizza with generous portions of smoked salmon. It was the first pizza without cheese that we've ever had. Very fresh ingredients that doesn't leave you feeling queesy at the end."—Ivy Se Hoo, Google Reviews
8. Spizza Jalan Kayu
"Best pizza restaurant and pizza delivery in Singapore"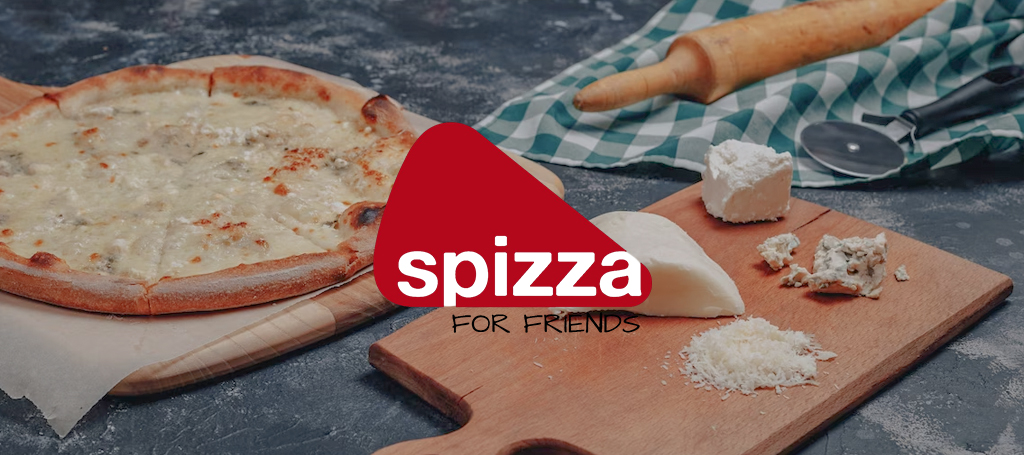 Spizza Jalan Kayu has over 25 pizza variations available for dine-in, takeout, and pizza delivery. If you're narrowing down pizza places that specialise in thin-crust pizza, Spizza is an option you should consider.
Spizza's Pizza Quinta is a crowd-favourite and is reasonably priced at $26. In case you want to explore other flavours, there are 25 variations, with an option to customise your own toppings.
While dining in is always a great option, Spizza offers pizza delivery islandwide!
We did notice, however, inconsistencies with food quality. If you're particular about freshness, we suggest dining in instead.
And if you do decide to come in person, note that the pizza place is not wheelchair-accessible, so customers with mobility issues may find it difficult to dine comfortably here.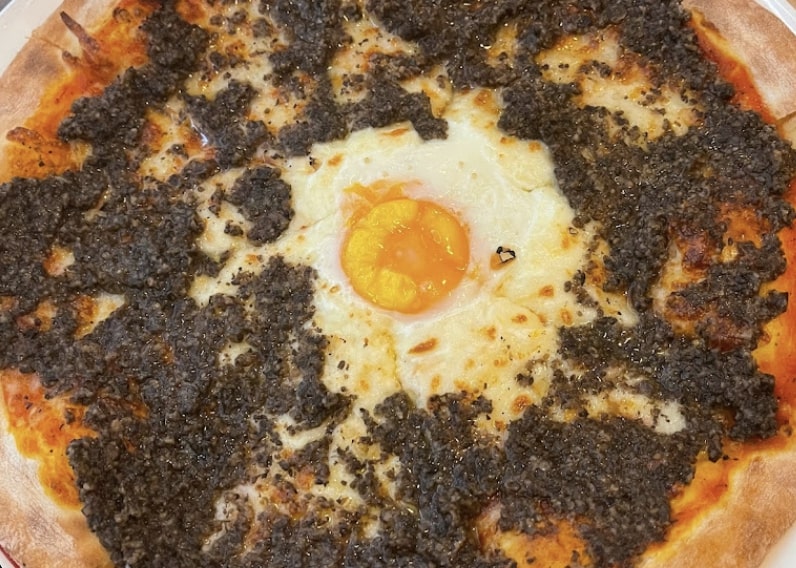 Customer Reviews
Attentive and accommodating servers
"Our first time dining at Spizza. I made a reservation on their website and turned up half an hour earlier, but the staff still promptly directed us to our table. The branch is small, but their service was great! My child got to see how the "pizzaman" made our pizzas. He also had a cup of juice and a scoop of the very creamy chocolate ice cream that came with the kids' meal."—Sherlyn Yap, Google Reviews
Delicious and authentic thin-crust pizzas
"One of the best authentic pizzas I have had in a long time. Can't wait to return soon to try out the other flavours."—Victor Ong, Google Reviews
9. Zazz Pizza
"Authentic Italian flavour. Freshly made quality ingredients."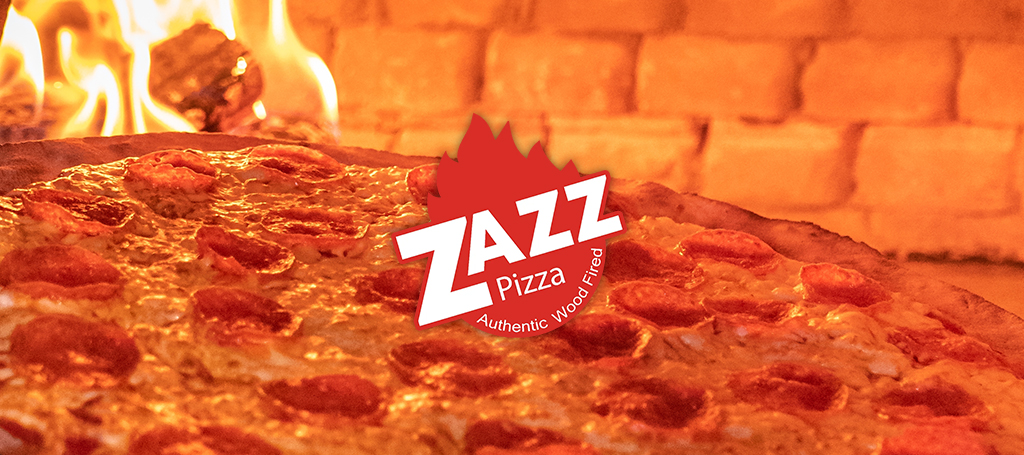 Vegetarian-friendly thin-crust pizzas are what Zazz Pizza is known for. This pizza joint is open every day, even during public holidays.
Free pizza delivery is available for specific locations only, which is a bummer if you want to save. The minimum order value is also quite high at $65, making Zazz Pizza more suitable for bulk delivery orders.
With pizza prices averaging $35, Zazz Pizza may offer some of the most expensive pizzas in Singapore, but with the generous toppings, we still think it's worth the cost.
The dining area is also wheelchair-friendly, so you can bring along as many friends and family as you want.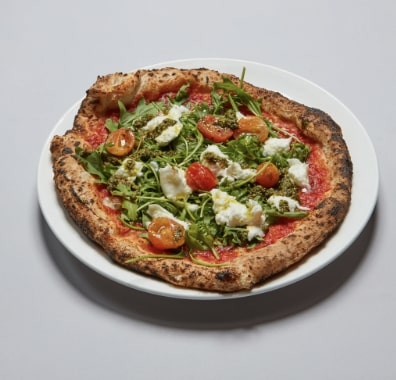 Customer Reviews
Lots and lots of toppings
"Wow. Blown away by this simple looking Italian restaurant. They serve really good wood-fired pizzas and love their seafood risotto. Definitely not stingy with their pizza toppings."—Clara, Google Reviews
Excellent pizza dough
"Fantastic pizzas and very helpful staff. Making this my regular spot from now on if I need a pizza fix in Singapore. The pizza dough is so good, arguably one of the better doughs in SG."—J, Google Reviews
10. Blue Label Pizza and Wine
"Best pizza in Singapore"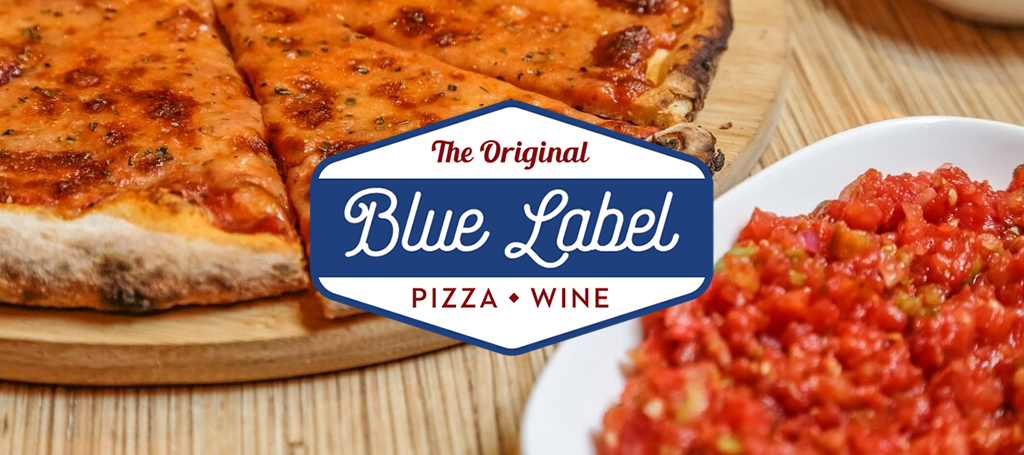 Getting your hands on delicious thin-crust pizza with generous toppings should be done at Blue Label Pizza and Wine. The pizza restaurant offers creative pizza choices and a great selection of wine.
Blue Label boasts a modern ambience, giving customers a casual yet hole-in-the-wall feels as they dine inside. The music is distinctly retro but can sometimes be too loud for customers looking for quiet spaces.
The Original Famous Pizza is a crowd-favourite but a little heavy on the budget, as it sells for $32 a tray. It's not a bad deal since portions and toppings are pretty generous.
Overall, Blue Label spins its twist on many Italian favourites, whether it's vegetarian or pepperoni pizza you're after. We highly recommend booking a seat!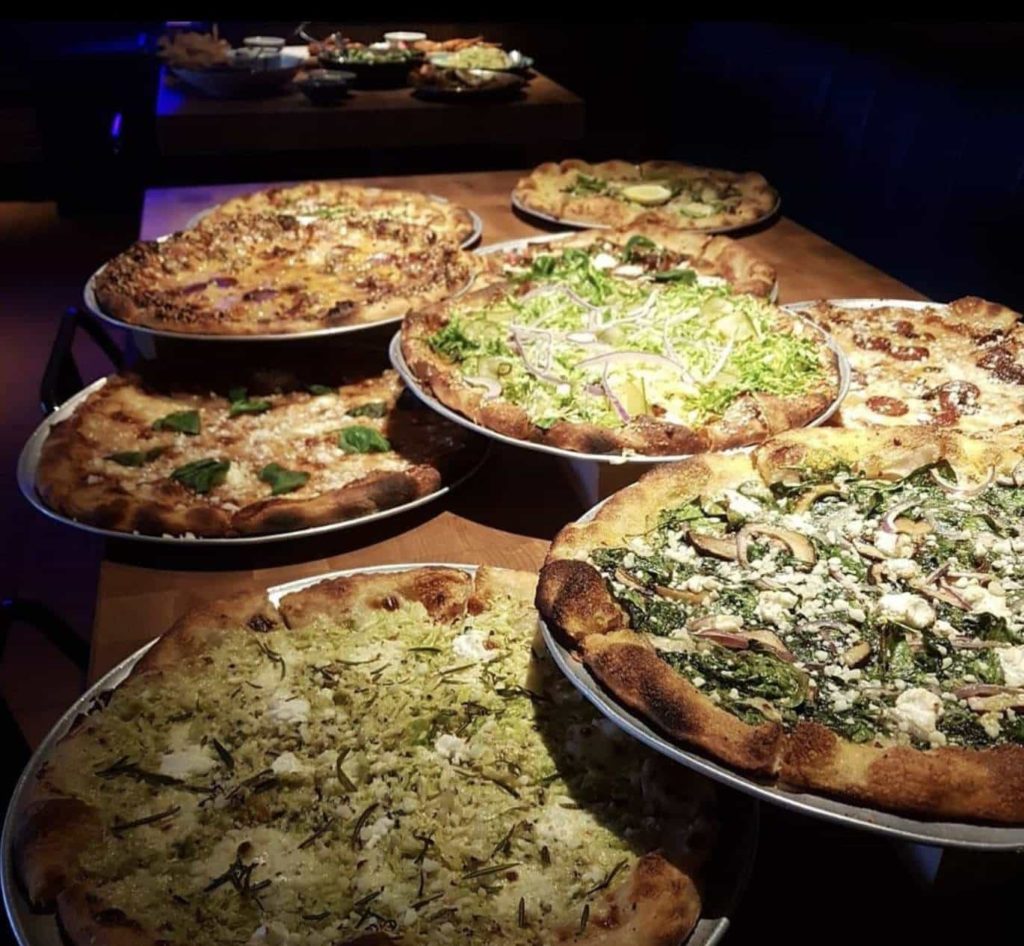 Customer Reviews
Perfect thin-crust pizzas
"Superb pizzas with the perfect crust! Loved the salads, despite not being a fan of most vegs, so that says alot! Servings are great for sharing between 2-3 pax. Service is consistent – friendly and attentive."—D3AR C, Google Reviews
Modern and unique ambiance
"My husband and I loved the ambience and the hole-in-the-wall concept of the restaurant. The pizza is also excellent, especially the thin and crispy crust. The service is also quick and attentive."—Charis Tan, Google Reviews
Best Wood-Fired Pizza
Nothing else screams "authentic" than wood-fired pizza. Here, we gathered top-rated pizza restaurants in Singapore that serve delicious and hearty wood-fired pizzas.
11. Pizzeria L'Operetta
"L'Operetta Pizzeria offers authentic VPN-certified Napoletana pizzas."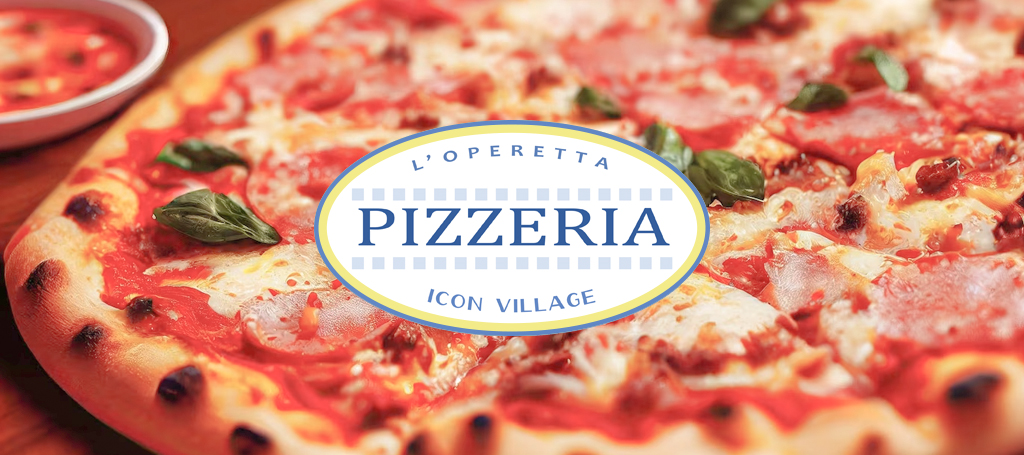 The best wood-fired pizza may just be around the corner at Pizzeria L'Operetta. It's a family-friendly pizza restaurant that offers Napoletana pizzas for lunch and dinner.
While we appreciate the wheelchair-friendly dining area, it did seem a bit too small for large gatherings. Families are welcome here, but it's best to wait until peak hours have subsided.
Pizza delivery has a small minimum order value of $12, which is affordable. However, there are slight inconsistencies with the food quality, especially during delivery.
That said, we highly suggest booking a table here for dining in before you try out its pizza delivery.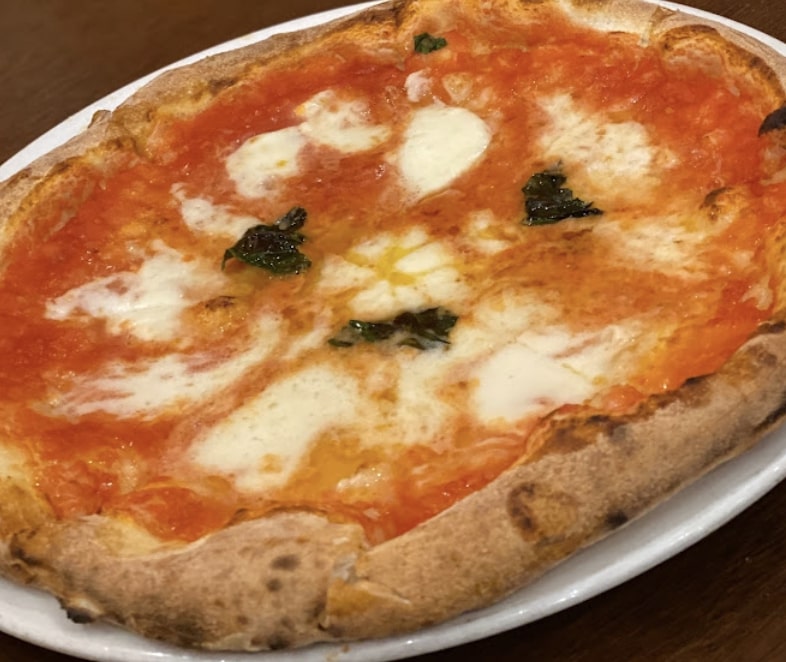 Customer Reviews
Just the right pizza crust thickness
"Our favourite pizza place! Crust is chewy and the perfect thickness, and very generous with toppings. Great and fast service, and appreciate that they provide free water."—B. Loke, Google Reviews
Delicious handmade wood-fired pizza
"Great hidden jem with great delicious handmade pizza using the wood fired stove. Really worth the price with the promo sales $10 for the second pizza."—Michelle Tan, Google Reviews
12. Wild Child Pizzette
"All good things come in 10 inches."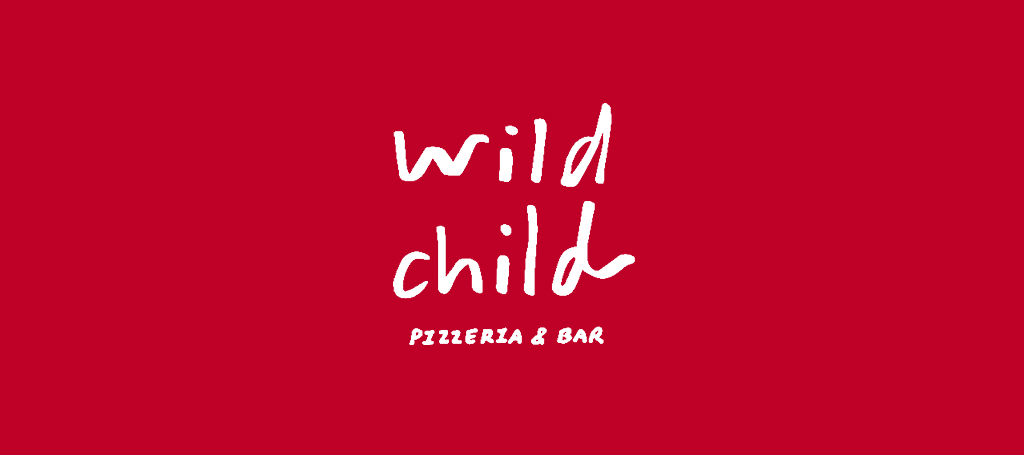 Wild Child Pizzette offers customers with a unique concept when it comes to wood-fired pizzas. With over 60 hours of dough fermentation, Wild Child Pizzette's pizzas are definitely worth trying.
That's if you're willing to spend at least $25 on a 10-inch pizza. The portions are small and don't always justify the price range, but the pizzas are definitely wood-fired and delicious.
We also commend the speedy service. As peak hours can slow down service at times, the staff members are still attentive and quick on their feet.
Pizza delivery rates start at $10, so it's quite doable for a simple dining experience at home. We recommend trying the Bella Pizza, as it's a favourite among loyal customers.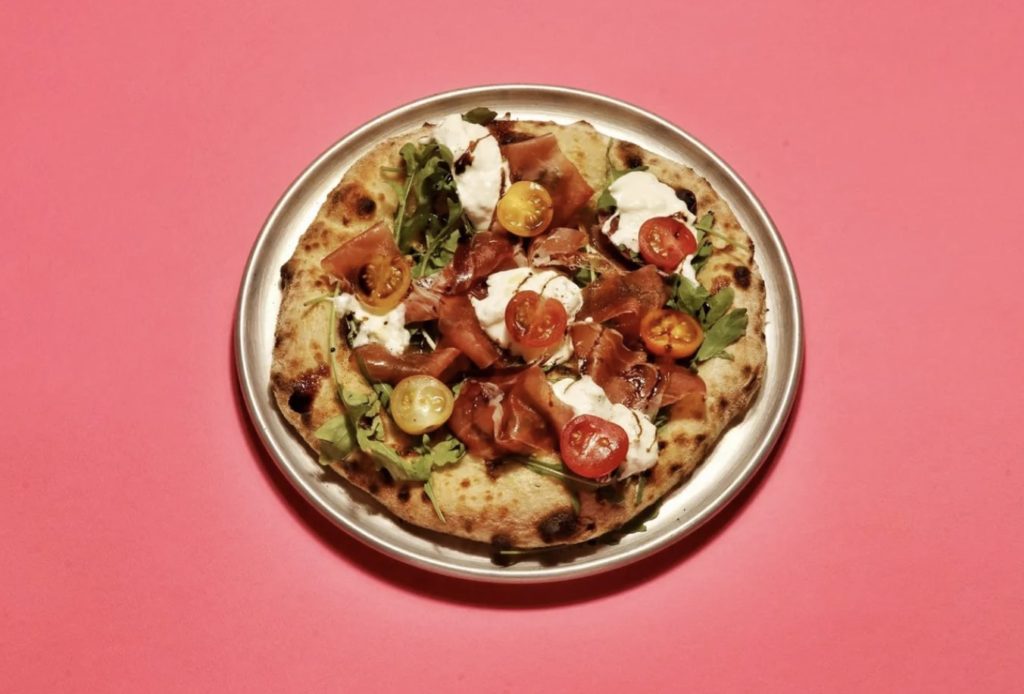 Customer Reviews
Delicious wood-fired pizza with a variety of flavours
"Food was really good. The pizzas are of personal pizza size, so it's good to order a few different flavours for the group to share and try the variety."—Cynthia Lim, Google Reviews
Pet-friendly al fresco spaces
"Awesome pizza's and great service. Special shout out to Maya who awed us with her excellent customer service skills. We sat outdoors and could take our dog with us, which was such a bonus."—Mika Kishore, Google Reviews
13. Al Forno
"Authentic Italian restaurant"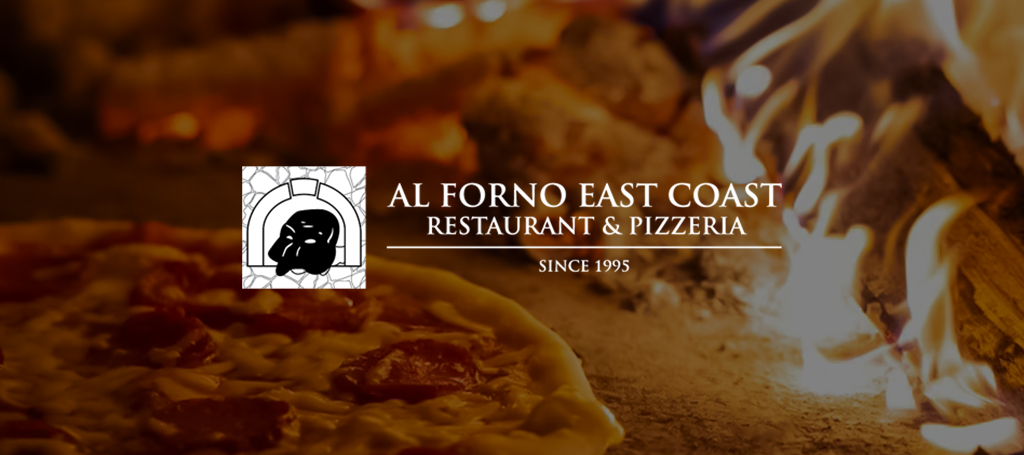 Customers have lauded Al Forno as the home of the best pizza in the East Coast. Serving authentic Italian dishes with imported fresh ingredients, this pizzeria is a budding go-to for wood-fired pepperoni pizza and more.
Pizza delivery is only available for dinner, however. Enjoying a casual pizza dinner at home is ideal for families, but dining in could cost you less.
There's a delivery fee of $3 for orders below $40. It's not a bad deal, as pizzas at Al Forno range between $25 and $30.
There are, however, slight inconsistencies with food quality once orders arrive at your doorstep. To rectify the situation, we highly suggest contacting Al Forno for a possible replacement.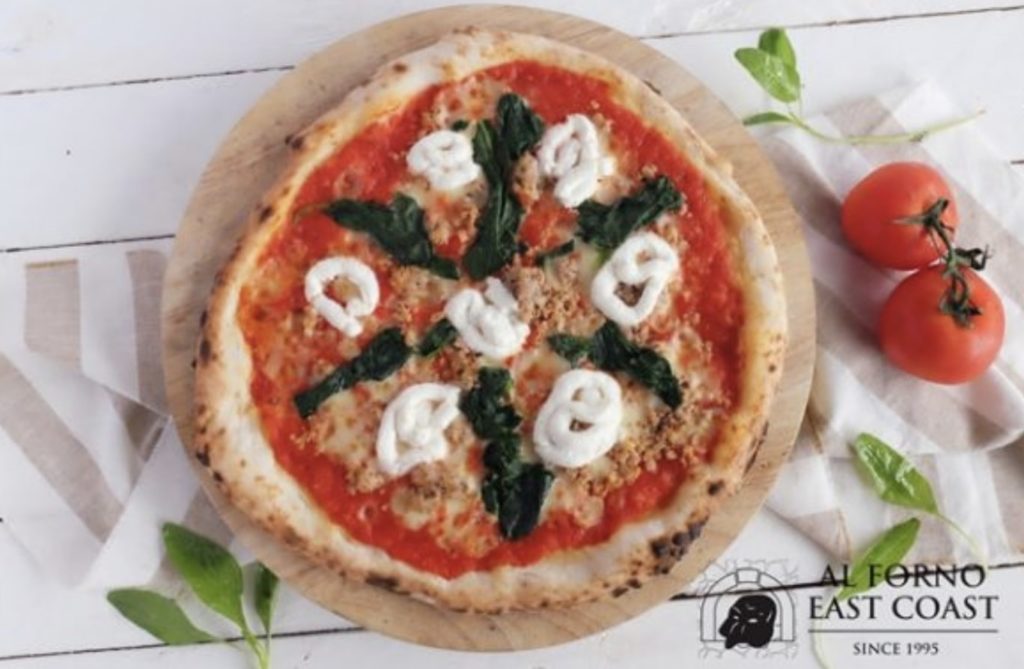 Customer Reviews
Traditionally-prepared wood-fired pizzas
"This Italian restaurant is a very nice place to go for pizzas. Went there for a celebration with my family. The place is in a corner and not difficult to spot. Parking is a little difficult to find though but still worth the efforts. Pizza was very nice as it cooked in the traditional wood fire oven."—Jeffrey Heng, Google Reviews
Good recommendations from the staff
"I had my anniversary dinner here recently, the ambience is certainly much better in person than in pictures! The service staff was friendly and had good reccomendations for us."—Natalie, Google Reviews
14. Amo
"A chic and casual restaurant serving a slice of authentic Italian cuisine"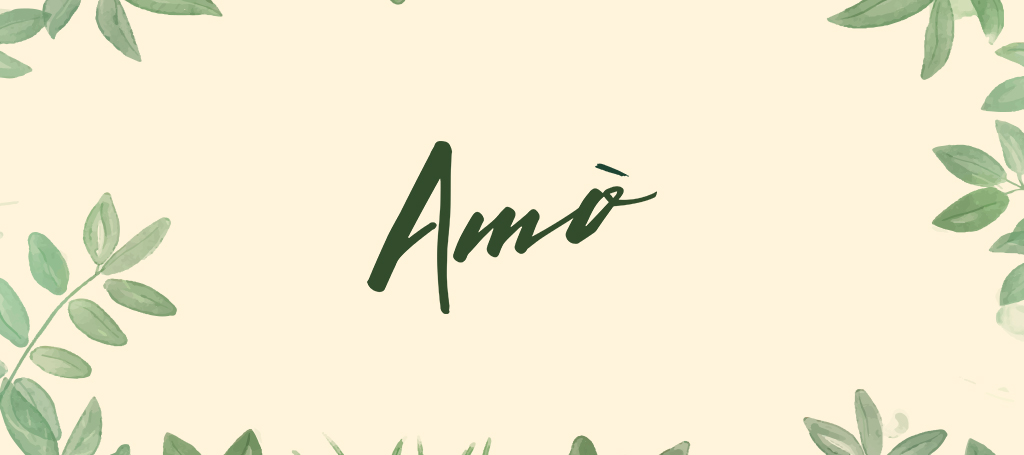 Wood-fired pizzas from Amo is a must-try for both local and foreign customers. Authentic Italian pizzas like the Truffle Pizza sell for $37.50 a tray, quite a high price point, but the quality can speak for itself.
There's no wonder Amo is highly featured in many food magazines like Tatler, Lifestyle Asia, and Sethlui.com. If you're dining in or ordering delivery for the first time, we highly suggest choosing your preferred pizza from the online menu ahead of time.
This is because there are usually long waiting times at Amo, even for delivery. There's a wide selection of pizza varieties as well, and to save time, choosing what you want beforehand will be helpful.
Overall, we highly recommend Amo as your go-to pizza restaurant.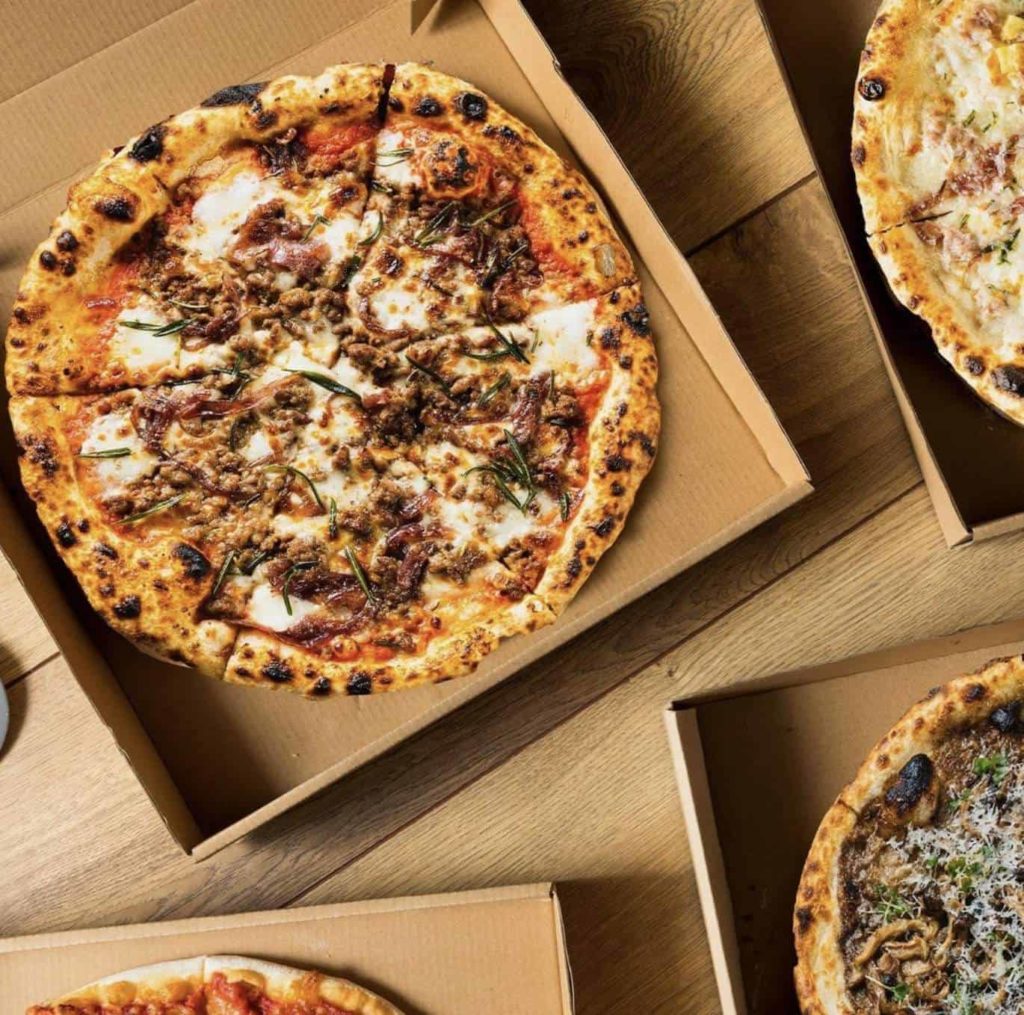 Customer Reviews
Excellent hospitality
"Had a very pleasant Saturday lunch at Amo. The ambience is lovely and chic. The food is superb with attention to details. Caroline Lawrence deserves special mention for her hospitality. Great place. You won't be disappointed."—Veronica Toh, Google Reviews
Crowd-favourite meals that impress
"Love the ambience, food, and service here at Amo! Was there for a friend's birthday celebration and they were so friendly and helped with the surprise cake (I dropped by the restaurant earlier to order in advanced). Service staff also checks in regularly to make sure we're happy with the food. Everything we ordered were hits! No misses at all, including the drinks. Will definitely recommend and come back here again!"—Min, Google Reviews
15. Alt. Pizza
"Serving Singapore's top ranked pizzas and mouthwatering starters at honest prices"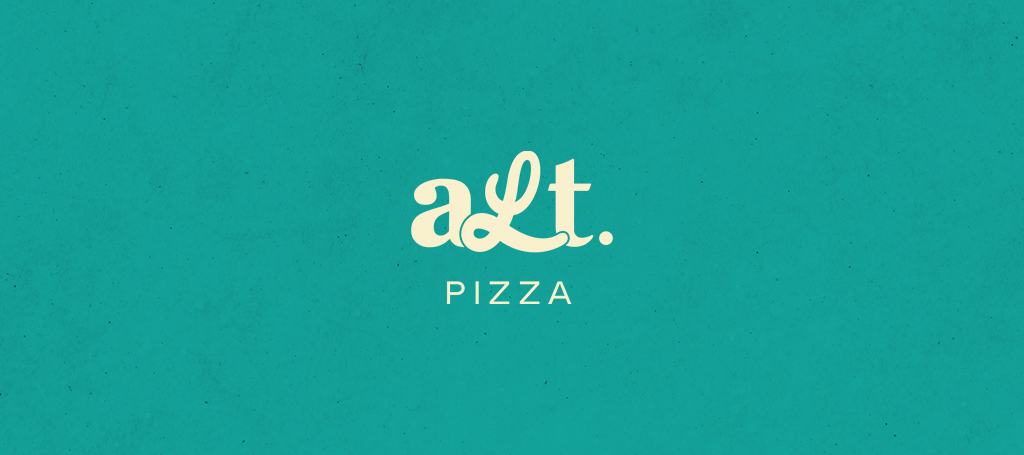 Thinking about the best pizza that suits your palate? Alt. Pizza lets you create your own pizza with its DIY section. Starting at $16, you can add as many toppings and sauces you want.
It's a smart idea for customers who want to try as many wood-fired pizza variations in one sitting. There's a smart delivery system in place, making it easy for customers to enjoy their pizza in the comfort of their homes.
Dining in, however, is another story. There are usually long waiting times before orders arrive and service quality could improve a bit.
It's quite understandable since Alt. Pizza is mainly a pizza delivery service. Nonetheless, you can enjoy pizza both ways and still be satisfied.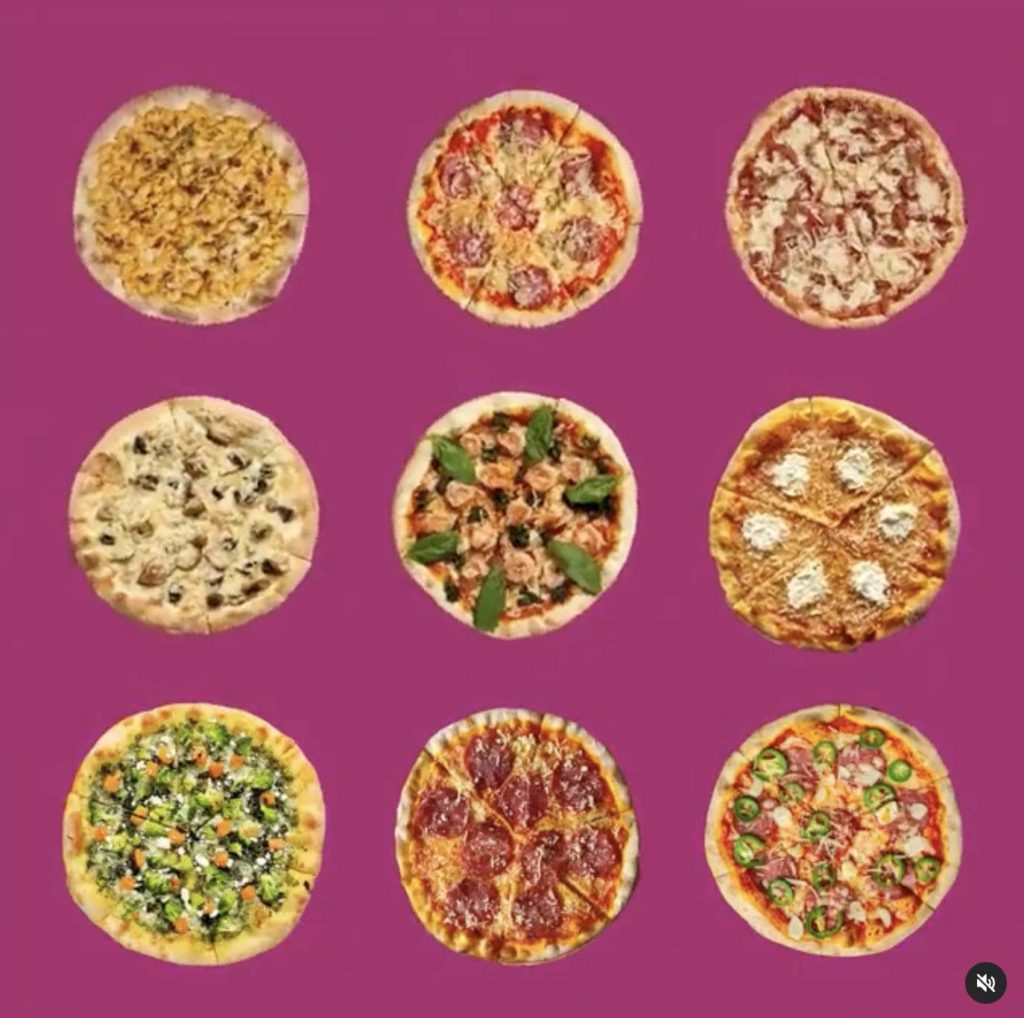 Customer Reviews
Excellent pizza delivery system
"Ordered Alt. Pizza for delivery and it did not disappoint. 3 pizzas well packed and delivered warm. In nice and attractive boxes too. Pizzas were flavourful, nice soft and thin crust and not too salty, even the pepperoni. Really good value and will definitely order again."—Kevin Ang, Google Reviews
Customisable vegetarian pizzas
"Happy that they had vegetarian options for me (I ordered lean and green), the pumpkins felt a little under-roasted. Otherwise great pizzas to share with friends on a Friday night!"—MR Lee, Google Reviews
Best Halal Pizza Places
Many pizzerias in Singapore serve customers with quality pizzas that suit their dietary needs. We narrowed down listings that offer some of the best halal pizzas.
16. Kucina Italian Restaurant
"Singapore's first and only authentic halal-certified Italian restaurant"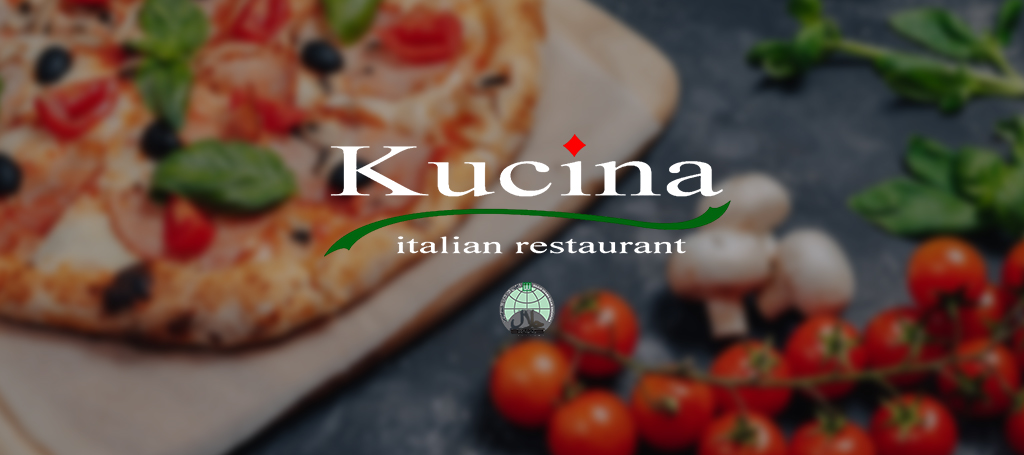 Kucina Italian Restaurant offers some the best halal pizzas. Its pizzas are lauded so much that the restaurant received a MUIS Halal certification.
Customers with specific dietary needs are welcome in Kucina, and the staff members are very attentive when it comes to special requests.
Menu items are relatively pricey, but for the extra attention to detail and flavour, we commend Kucina for providing quality halal pizza that continues to impress.
However, pizza delivery orders should be made two hours in advance. It's a long waiting time and not ideal for last-minute dinner ideas.
Nonetheless, customers who decide to order pizza at home enjoy great halal pizzas delivered to their doorstep at no minimum value.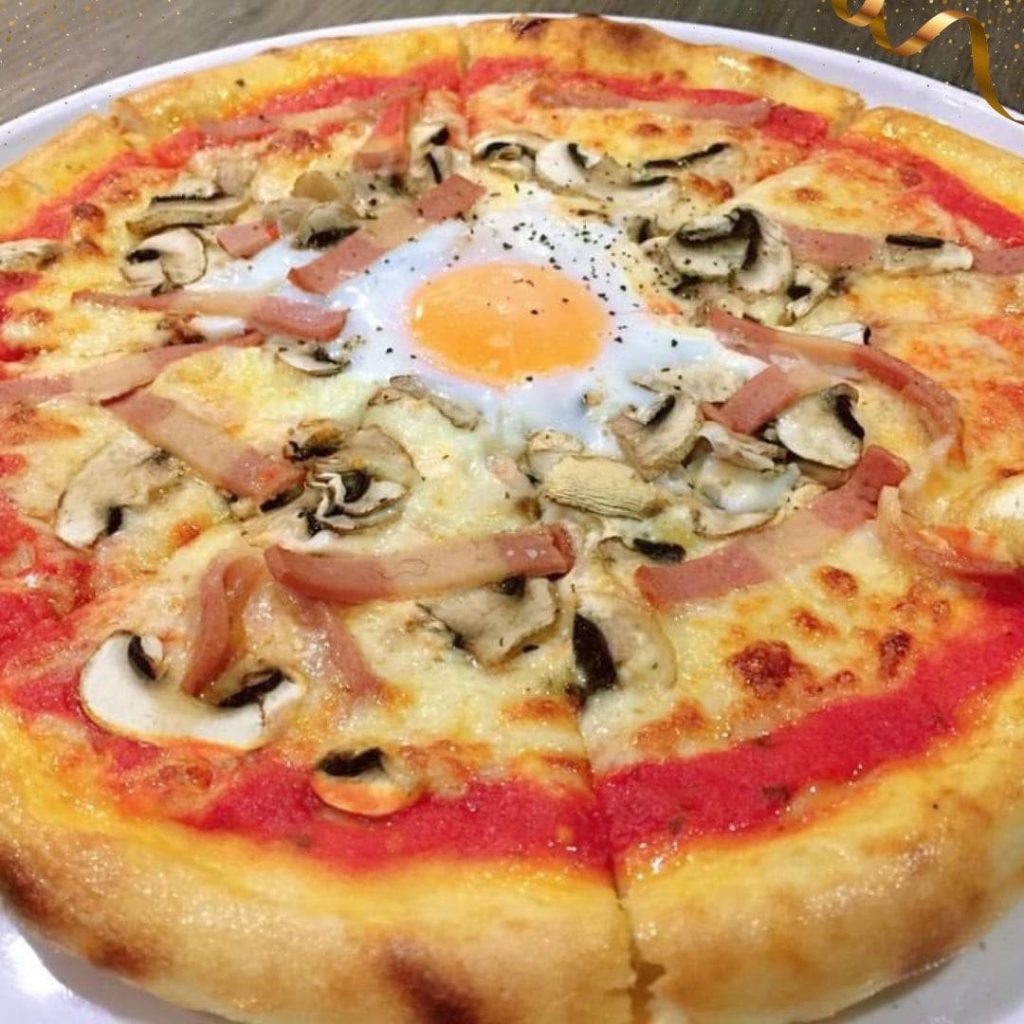 Customer Reviews
Very attentive staff members
"First time coming to this place and already blown away. All of the staff were attentive and friendly. The dishes were very unique and delicious too."—Adrian Goh, Google Reviews
Unique halal concept
"Unique halal Italian restaurant. The staff is friendly and patiently explain the specials of the day."—Yuuki Karino, Google Reviews
17. Pizzaboy
"Order the best pizza deals in Singapore Pizzaboy. We are halal certified."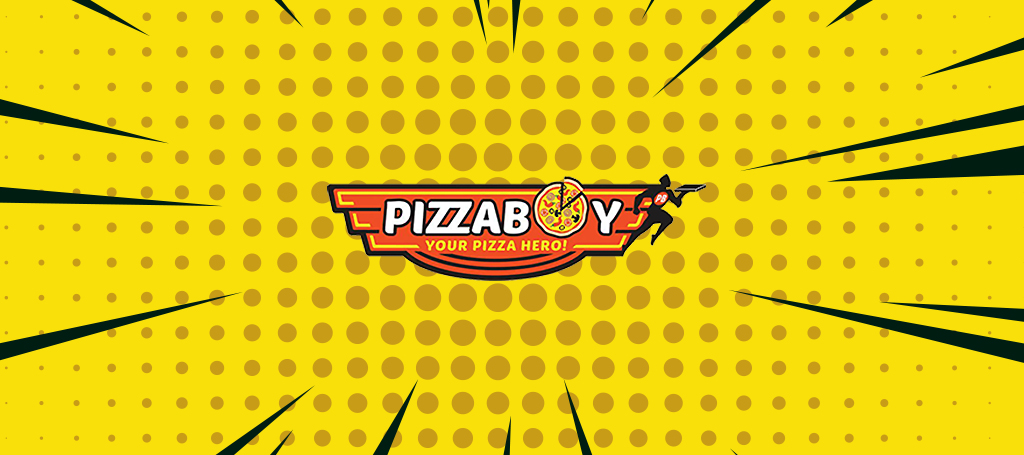 Pizzaboy is a halal-certified pizza joint that offers some of the most affordable yet satisfying pizzas. Grabbing a quick slice from Pizzaboy means getting your hands on the best deals in town.
Pizzaboy offers generous promos and discounts when you order bundles. Since there is no dine-in option, you'll have to wait and see how good the pizza is once it arrives at your doorstep.
Pizzaboy's Amazing Pepperoni Pizza starts at only $6.90 for a 6" tray. The larger tray you order, the higher the price.
We recommend ordering halal pizza from Pizzaboy if you're looking for a quick and cheap pizza. It's fast-food quality, though, so don't expect fine-dining quality here.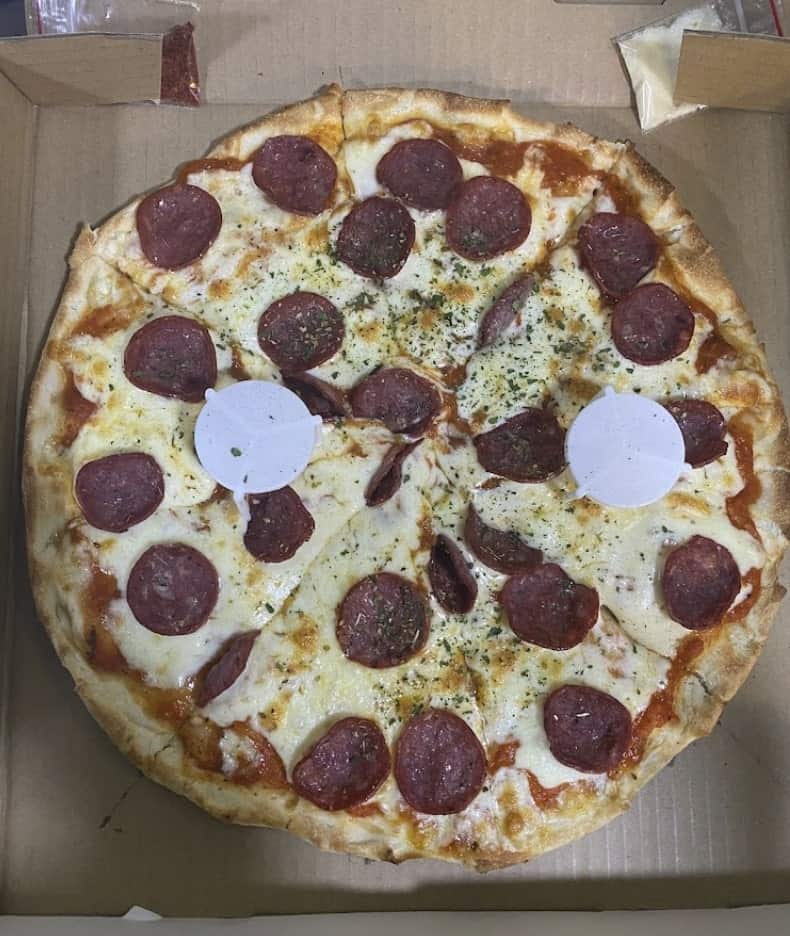 Customer Reviews
Generous promos and discounts
"Great pizza! They even have a takeaway discount and they serve quality pizzas. My personal view is the Mighty Meat pizza as the pizza dough is soft, and the topping is generous."—Nabilah_Rauda1312 Artisan, Google Reviews
On-point delivery system
"Delivery is on time, pizza is very yummy and delicious. They are very generous with the cheese on the pizzas. Crust is thin and good."—Angela Goh, Google Reviews
18. Positano Risto
"100% Muslim-owned Italian restaurant in Singapore. Ranked Singapore's top halal restaurant!"
Free islandwide pizza delivery is available at Positano Risto, a 100% Muslim-owned Italian restaurant that offers some of the best Roman-style halal pizza.
Price points are relatively high, with pizzas averaging $32 a tray. However, customers get to enjoy free pizza delivery when they order online.
Positano Risto is fairly popular among food lovers in the city, so if you visit, you're likely to be met with a packed space. We highly suggest getting there early or reserving a table ahead of time.
Overall, Positano Risto is a great go-to spot for Roman-style halal pizza. If you don't mind paying the premium rates, this pizza restaurant is a hit you wouldn't wanna miss!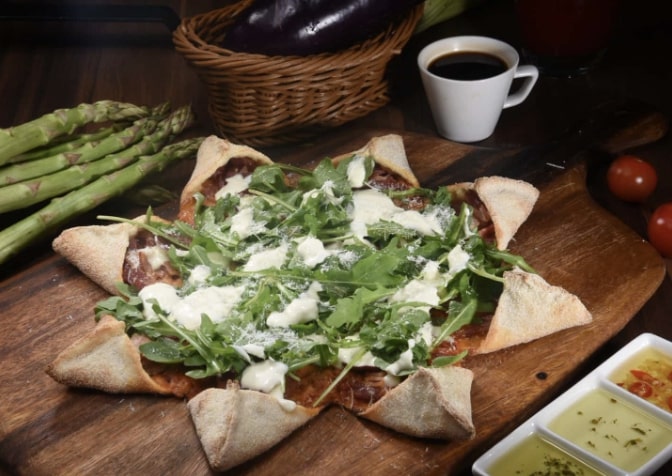 Customer Reviews
High-quality halal Italian food
"Good halal restaurant with high standard food, refreshing drinks, friendly crews, very enjoyable experience overall. The mushroom soup is aroma, both desserts are nice, too full to finish all. Had company dinner there, everyone gives a thumbs up."—Kathy Lee, Google Reviews
Pleasant restaurant ambiance
"A lovely double date with friends to celebrate my birthday. A pleasant ambience with sufficient distance between tables to ensure private conversations. Food was served fast, and tasted great, portions were just right and the service crew was friendly and attentive. Definitely a go-to for halal Italian dining. Well done!"—Ida N, Google Reviews
19. Tipo Pizzeria e Trattoria
"Freshly made pizza"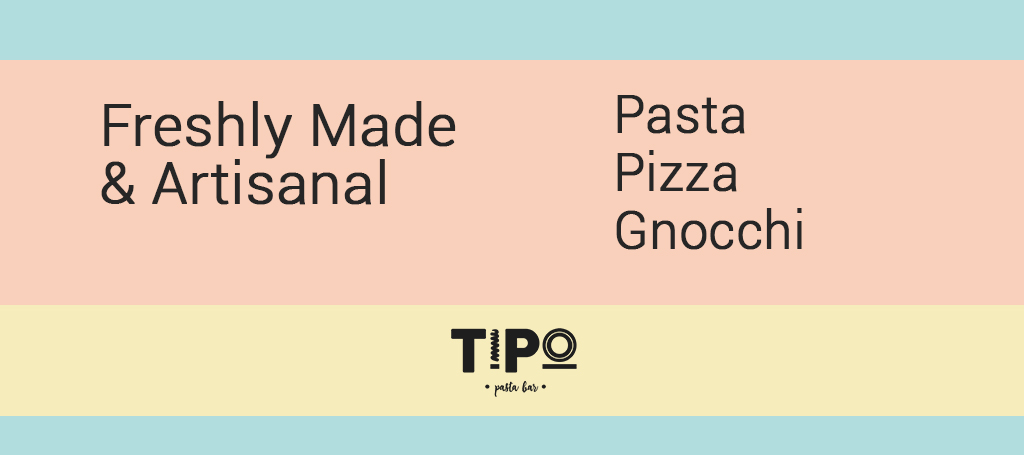 Tipo Pizzeria e Trattoria delivers signature halal pizzas islandwide! You can get your creative juices to work with its build-your-own halal pizza concept, which makes for a fun and exciting dining experience.
It has high price points, but thankfully, pizza delivery fees are minimal, starting at $8 with a relatively low minimum order value compared to other pizza places in Singapore.
It's also fairly easy to book a table or order pizza online through its seamless booking system.
Getting a seat may be difficult without advanced booking, as Tipo can get crowded, so we highly suggest using the online website to make your reservations.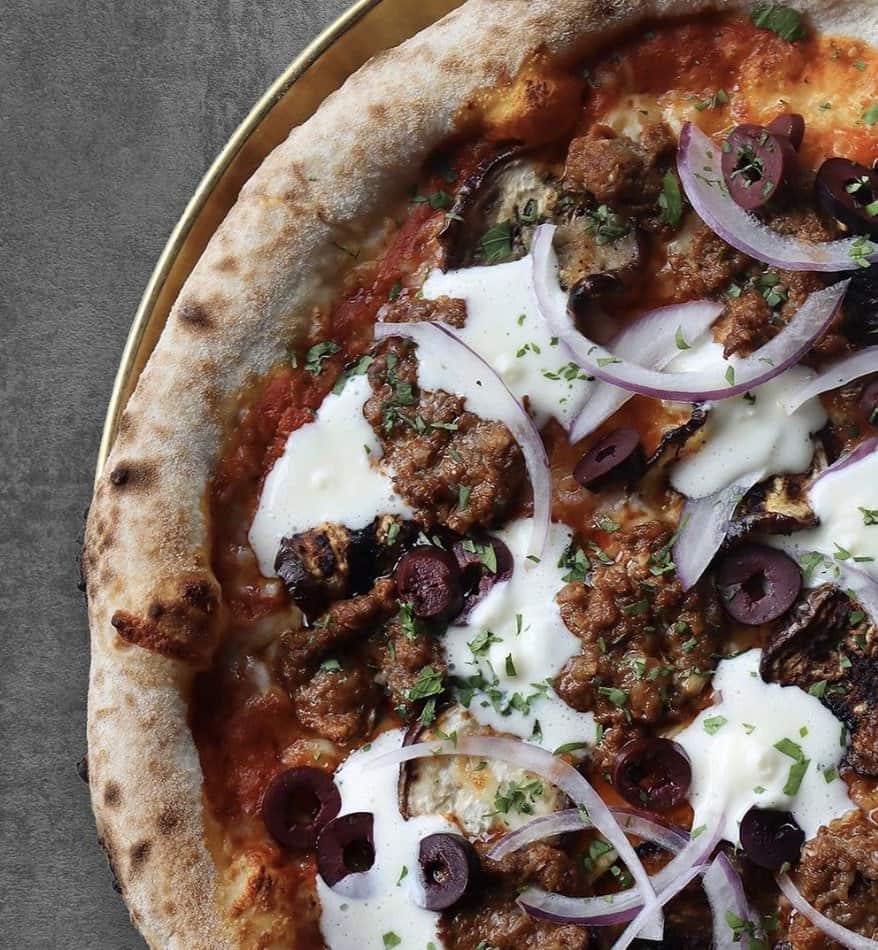 Customer Reviews
Seamless reservation and bookings
"Booked for a dinner here, reservation was easy to make and service staff were friendly and attentive.The food was so good too! We had the uni gnocchi, Madam Margie pizza, lamb ribs and s'mores pizza. We enjoyed the mock tails as well! Will definitely be back here for the food and lovely ambience."—Shahida Anguilla, Google Reviews
Fun build-your-own pizza concept
"We ordered a few pasta and built our own pizza. Surprisingly the pizza was the highlight of the evening. The grilled aubergines and salty turkey ham goes well together with garlic cream cheese. Definitely will visit again to try other dishes."—Zye S, Google Reviews
20. Piccante Pronto
"Best quality Italian fare at affordable prices. Order your next meal online from Piccante Pronto!"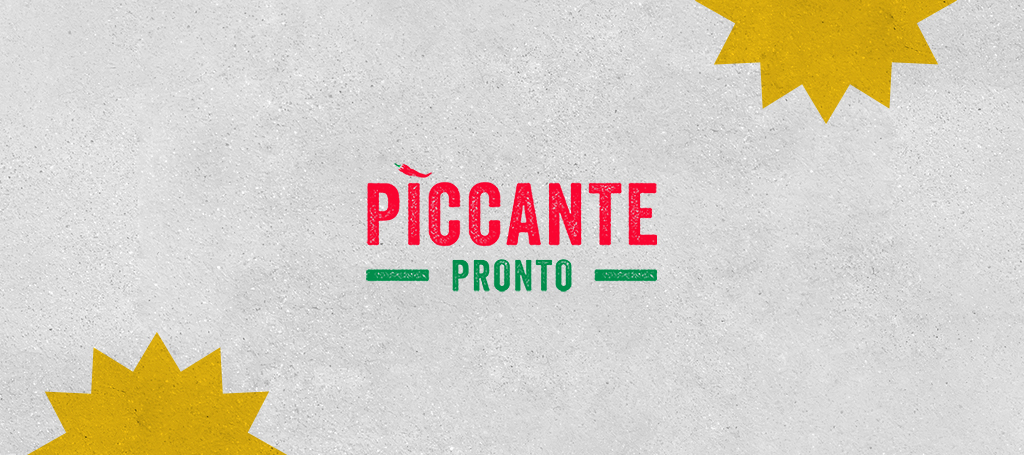 Piccante Pronto is a pizza spot that's tucked between botanical gardens. The al fresco dining experience here is perfect for a romantic lunch or dinner date.
Pizza delivery is also available islandwide if you prefer to eat at home. The halal pizza menu is quite extensive, and there are many healthy options to choose from.
Due to its location at Cluny Food Court, it's slightly difficult to locate unless you're willing to walk around the gardens to find it. The dining area is also relatively small.
Overall, Piccante Pronto is a nice pizza spot that offers quality halal pizza. It's definitely a must-try if you're in the area.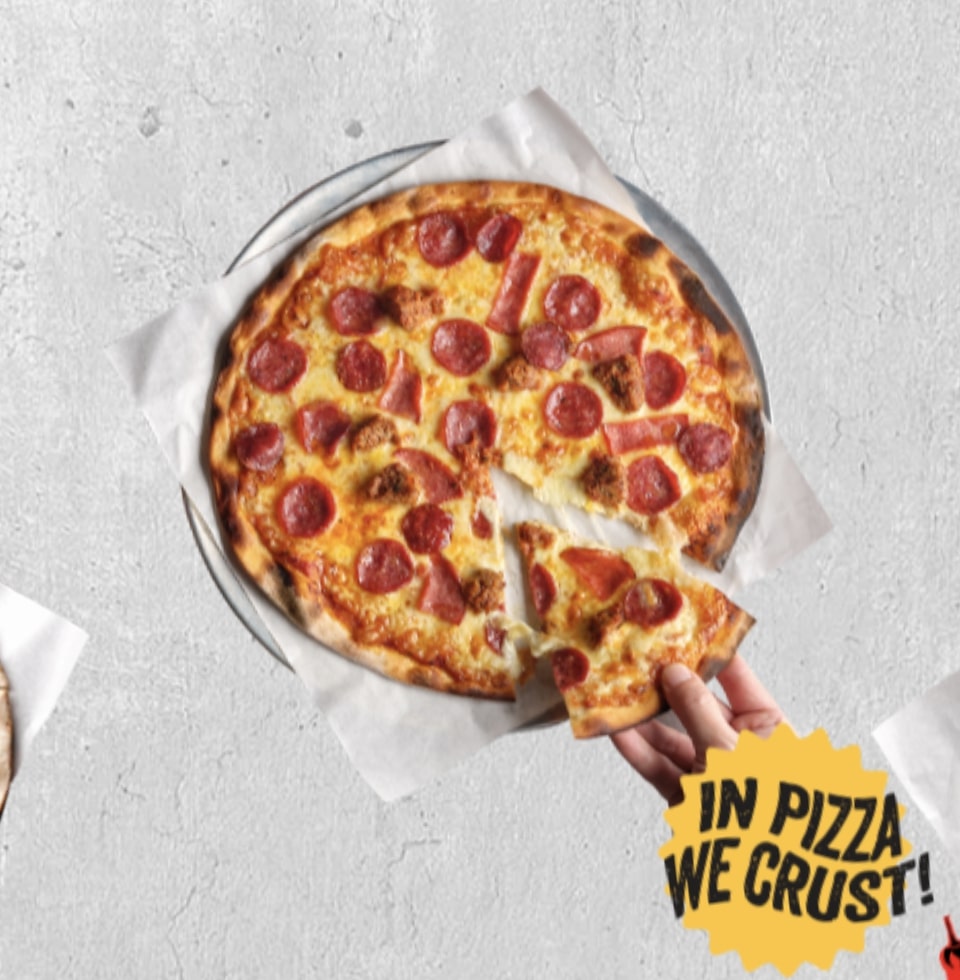 Customer Reviews
Filling and satisfying lunch or dinner
"Slightly out of the way, Piccante Pronto is located in a small food court deep into the Botanic Gardens. The menu is simple with a few sides, pizzas and pastas. The pizzas are thin-crusted with a nice char on them. The ingredients are pretty good with the burrata a particular stand out. All of the ingredients worked well together and was a very filling lunch indeed."—Ashvin Joshua, Google Reviews
Just the right toppings and crust
"Ordered Funghi pizza, garden salad and truffle fries. Thumbs up!! Soooo delicious! Crust is nicely done, not too much cheese. A must try!!"—Wartinah Manisan, Google Reviews
FAQs about Pizzerias in Singapore
---
More Dining Resources