7 Best Pizza Deliveries in Singapore: Anywhere, Anytime
Desperately craving for pizza? Well, crave no more, because we're rounding up the best pizza delivery in Singapore today!
Choosing the most accessible and affordable service might take you a long time. That's why we've listed only the best pizza delivery in Singapore that'll bring your favourites in a flash!
1. Pizza Fabbrica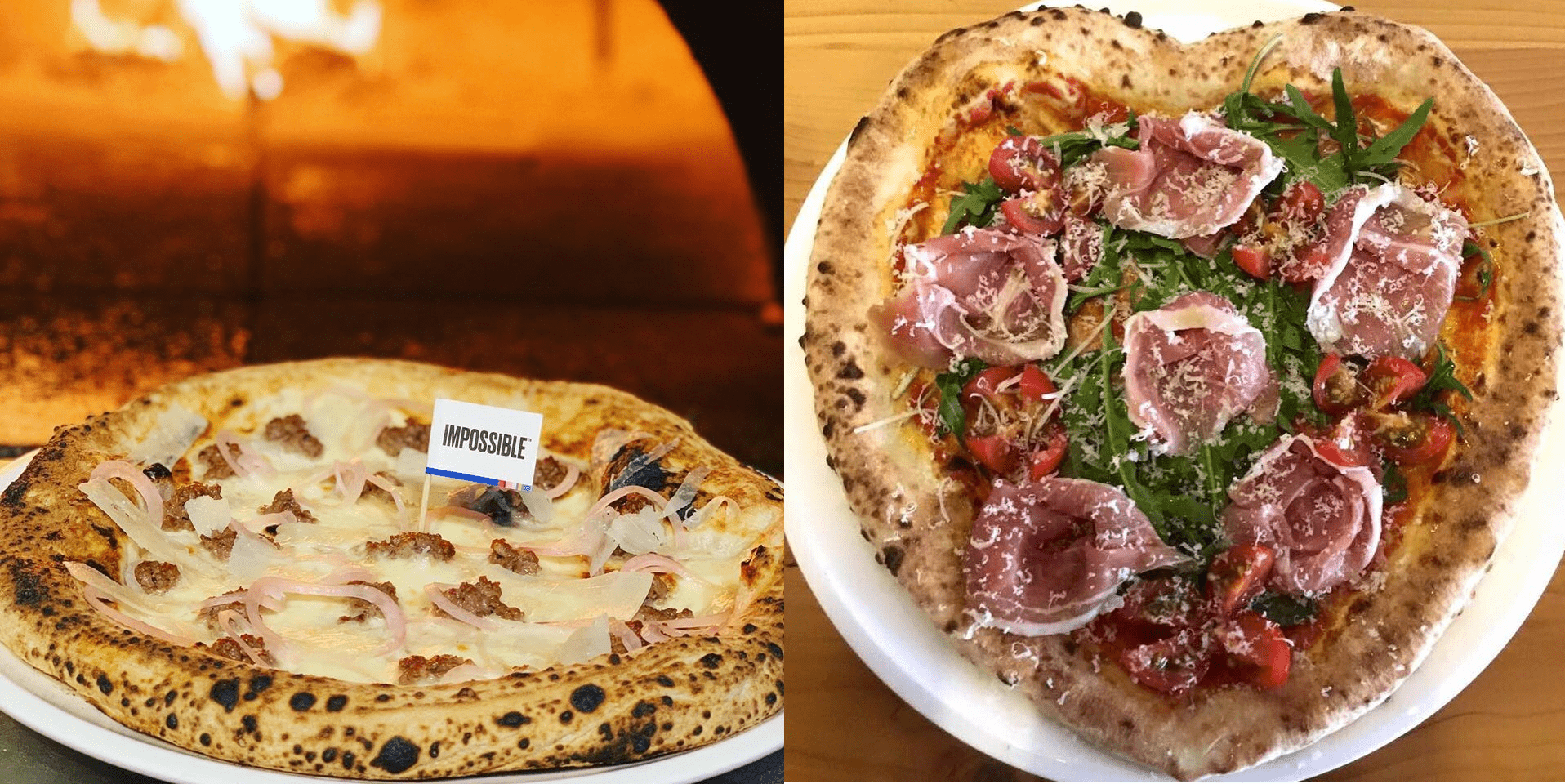 | | |
| --- | --- |
| BEST FOR | Modern and traditional pizza flavours |
| PRICING | Menu |
| WEBSITE | http://www.pizzafabbrica.sg/ |
| ADDRESS | 69/70 Bussorah Street, Singapore 199482 |
| CONTACT DETAILS | +65 6291 0434 |
| OPERATING HOURS | Tuesday – Sunday: 12–2:30pm, 5:30–11pm |
If you're an avid pizza lover, then you must be very particular with the toppings, crust, and overall taste and style of your chosen pizza recipe. In this case, you might want to visit Pizza Fabbrica, as they make authentic Italian recipes.
They take pride in their wood-fired pizzas, which are known to be much tastier than the regular ones. Aside from this, they also include homemade recipes on their menu such as pasta, risotto, and many more.
For their delivery services, they've partnered with Flying Monkey, a fast and reliable food delivery service company. You can directly order on their mobile app, which is much more convenient especially when you're in a hurry to prepare some food feast.
With their delicious treats and efficient delivery services, they're known to have one of the best pizza delivery in Singapore.
Highlights
Mobile app services
Free delivery deals
Special promotions
2. Sarpinos Pizza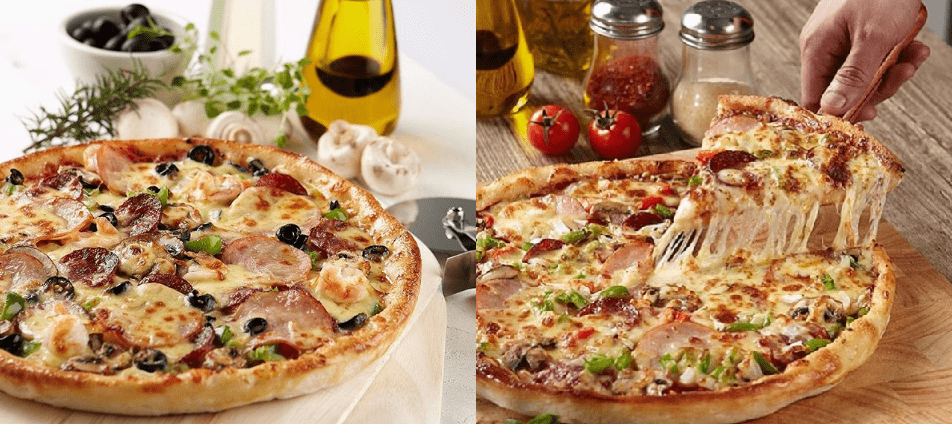 For those who often have late-night cravings, Sarpinos Pizza can deliver your favourite pizzas anytime and anywhere. Another great thing about this place is that they offer various promotional deals, giving you mouthwatering meals that'll fit any budget!
Their menu includes gourmet pizzas, chicken wings, salads, cheese bread, garlic bread, and more. For their pizzas, they specialise in following the traditional way, giving you an authentic pizza experience!
Due to the restaurant's freshly-cooked pizzas together with their late-night delivery services, they've become a go-to place that has the best pizza delivery in Singapore!
Highlights
Free side choices deals
Affordable meals
Late-night delivery
3. Dominos Pizza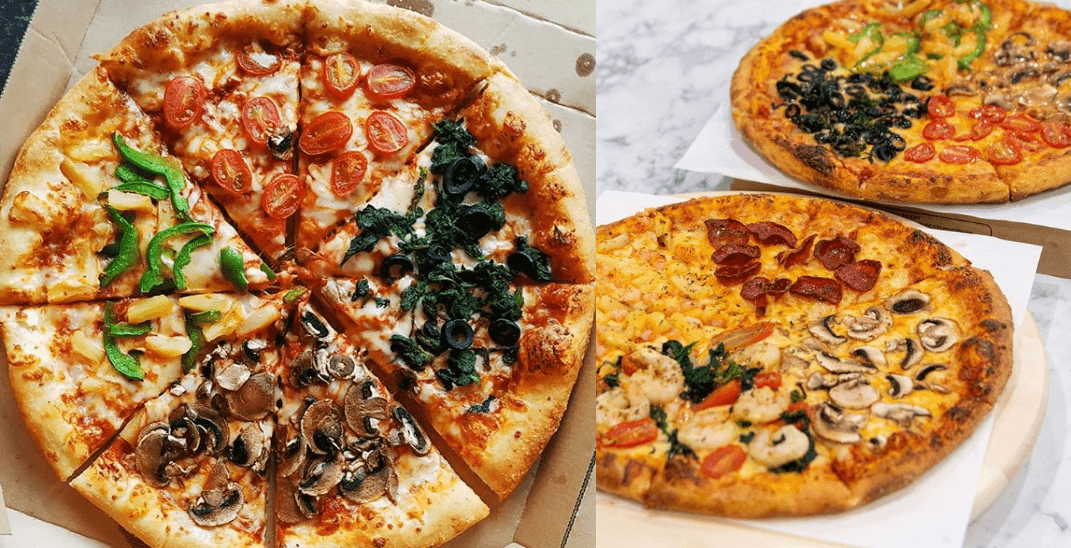 | | |
| --- | --- |
| BEST FOR | Extra-large pizzas, cheap delivery fees |
| PRICING | Menu |
| WEBSITE | https://www.dominos.com.sg/ |
| ADDRESS | Blk 574 Ang Mo Kio Ave 10, #01-1827, Singapore 560574 |
| CONTACT DETAILS | 6222 6333 |
| OPERATING HOURS | Delivery Hours: 10.30am to 11.00pm |
As we all know, Dominos Pizza is one of the most famous pizza restaurants on both the international and local scenes.
They offer all sizes and a variety of flavours filled with signature sauces and delicious toppings. On top of their fully-packed pizzas is their fast and affordable pizza delivery service.
Along with this is the free regular pizza voucher that you can use on your next order. This is why many customers mentioned that they have the best pizza delivery in Singapore.
Highlights
Party sets
Special promotions
Lowest delivery charge
4.  Canadian Pizza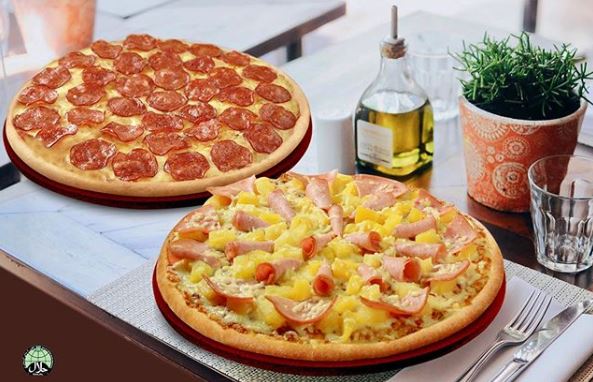 Are you currently preparing for an upcoming celebration at your home or perhaps at a certain event hall, and want to include a variety of pizza selections on the menu?
If so, then Canadian Pizza can be the perfect choice for you!
They provide the best pizza delivery in Singapore with their bulk order services, which cater to corporate events, parties, and other functions. They also offer special discounts.
They have specific delivery times, so make sure to order in advance so you can be sure that it'll be delivered at the right time and to the right place.
Highlights
Wholemeal pizzas
Special deals
Bulk orders
5. Spizza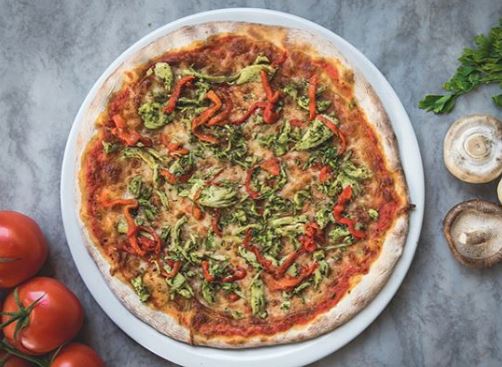 BEST FOR
Special delivery combos
PRICING
Menu
WEBSITE
http://www.spizza.sg/
ADDRESS
Locations
CONTACT DETAILS
6377 7773
OPERATING HOURS
Delivery Opering Hours:

Lunch: 11.45am – 2.30pm, Mon – Fri (last order at 2.30pm)

Dinner: 6.30pm – 10.30pm, Mon – Fri (last order at 10.30pm)

All day: 12.30pm – 10.30pm, Sat, Sun & PH (last order at 10.30pm)
The award-winning Spizza is known for its authentic thin-crust pizzas that are made with high-quality ingredients, following the traditional method. They always come up with new and refreshing flavours, sauces, and toppings, so you'll surely keep coming back for more.
Apart from their dynamic pizza menu, they also have pasta, salads, desserts, side orders, and many more. You can order these dishes online and use their mobile app services for much easier transactions.
When it comes to their delivery services, they offer special combos so you won't have to take a long time choosing what to order from their menu.
These combos offer amazing value, and that's why we're listing them among the best pizza delivery in Singapore.
Highlights
Dine-in reservations
Delivery combos
Mobile app services
Special promotions
6. Depizza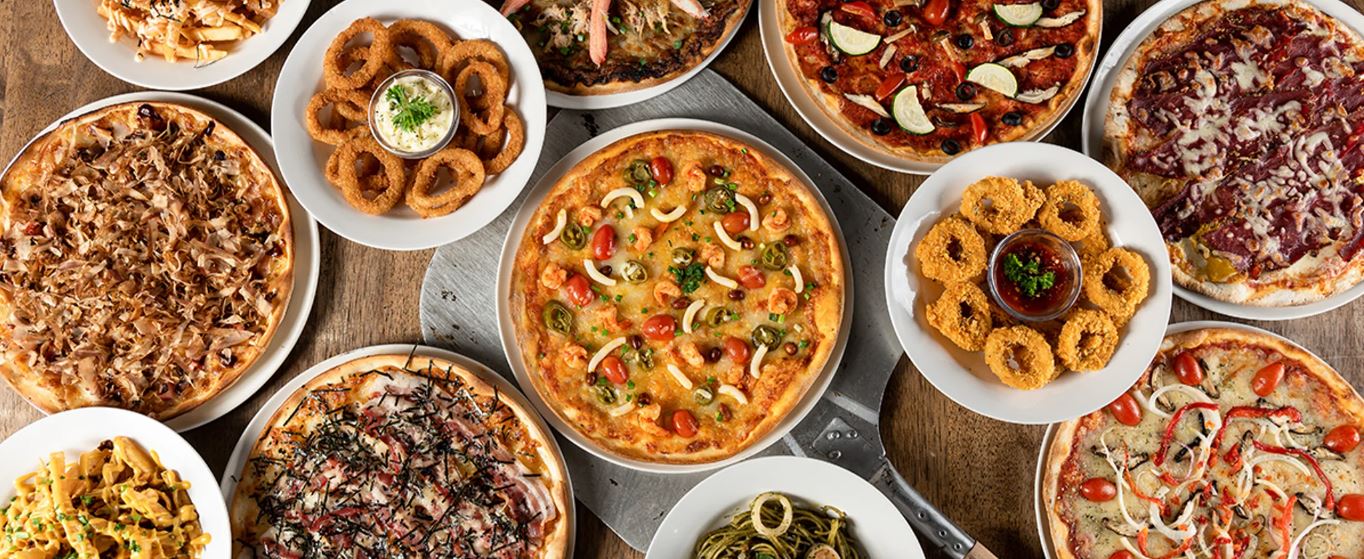 If you want to experience some fine dining at home, you can try the handmade pizzas of Depizza, which has many cultural influences so you can explore different yet amazing tastes.
You can choose between their fusion and classic pizzas, along with some pasta, desserts, and even beers. For their online delivery, first-time customers have the chance to grab a special discount on the first order!
Their exquisite menu and fantastic promotional deals have made them one of the restaurants that have the best pizza delivery in Singapore.
Highlights
Special discount on first online orders
Combo sets
7. Knicker+Bockers Pizza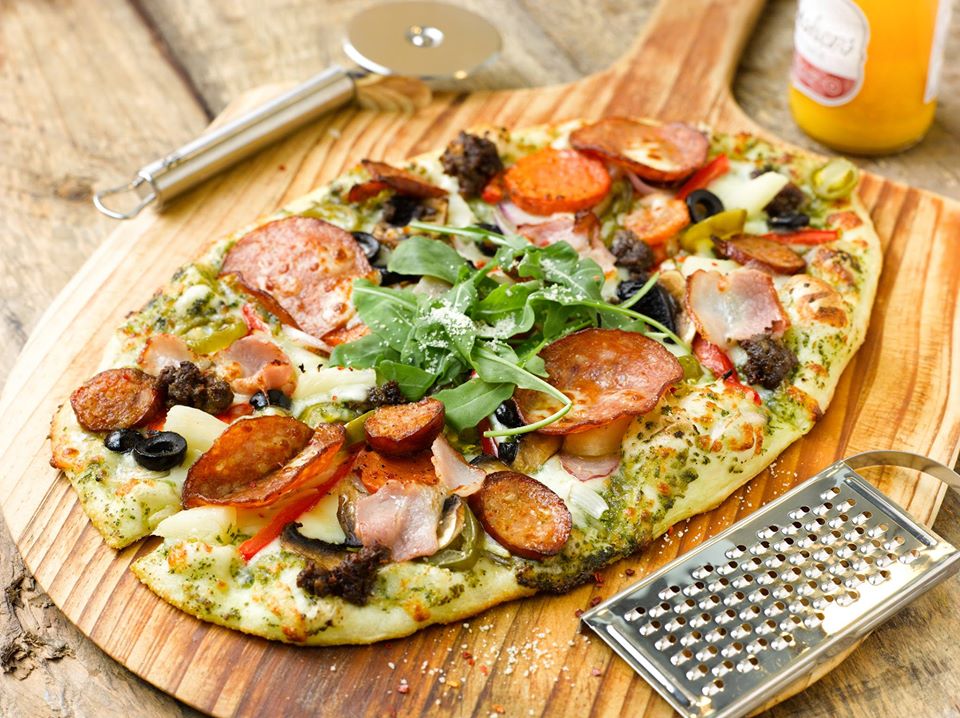 | | |
| --- | --- |
| BEST FOR | Personally-designed pizza |
| WEBSITE | http://knickerbockerspizza.com/ |
| ADDRESS | 350 Orchard Road, Shaw House, #04-00, S(238868) |
| CONTACT DETAILS | +65-65099247 |
| OPERATING HOURS | Weekdays,10.00 am – 09:00 pm |
If you'd like to try making an artisanal pizza, Knicker+Bockers Pizza can help you have your own customised pizza design. You can choose from a full range of sauce and topping selections including veggies, meat, and even seafood!
You can also be sure that their pizzas will be delivered to your home freshly baked, which is why they have the best pizza delivery in Singapore.
Highlights
Unlimited topppings
Personalised pizza design
Have you already tried to order from one of the entries in our list of the best pizza delivery in Singapore? If you have, then share with us your experience!
And if you'd also like to dine at a pizza restaurant some other time, see these best pizza places in Singapore! They have exquisite and flavourful pizza selections for you to choose from!
*Images are taken from each company's official website/social media.