10 Best Vegetarian and Vegan Restaurants in Singapore (2021)
Tired of fending off comments from non-vegetarians about vegetarian food being bland? Chances are, they just haven't tried a nice vegetarian restaurant in Singapore.
Well here's a list of the best vegetarian restaurants in Singapore!
These dining establishments prove that a healthy meal can still be a lip-smacking one. You may even make a convert of someone after taking them to these places — after all, it'll show them that going healthy isn't as much of a sacrifice as they think.
Anyway, if you're dying to sample the best vegetarian restaurants in Singapore now, let's go over them. Whether you go to these with a friend or alone, they're certain to offer a memorable dining experience!
1. Soul A Life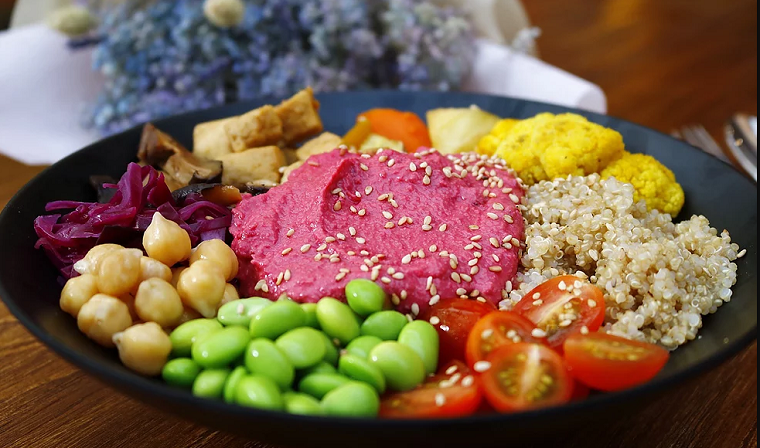 BEST FOR: Eco-friendly Dining Experience
PRICING: Menu
WEBSITE: https://www.soulalifesg.com/
ADDRESS: 5 Changi Business Park Central 1, Changi City Point, #02-40, S (486038)
OPERATING HOURS: Monday – Sunday: 11:30am – 9:30pm (Last order: 9:00pm)
If you are looking for a 100% vegetarian restaurant in Singapore, then you've come to the right place. Soul A Life promotes awareness about the benefits of a plant-based diet through their organic menu.
All of their dishes are free of MSG, palm oil, trans-fat, and cholesterol too. If you come here, you can be sure that they'll serve only nutritious yet delicious meals.
Due to their low sodium and low saturated fat in their food, Soul a Life is considered the best vegetarian restaurant in Singapore for health-conscious vegetarians.
Service Highlights
Serves dishes low in salt content and saturated fat
Cruelty-free
Nature-themed interiors 
Customer Reviews
Customers are highly satisfied by this restaurant, claiming that coming here is always exciting. They like that the establishment regularly updates the menu, adding ever-healthier and higher-quality options.
Thomas Timlen left a 5-star feedback on Google Reviews:
"Ok, the short version: This place is great, delicious food at a good price. Now, the details; A friend recommended Soul Alife, so I had dinner there this evening. The staff is very friendly and helpful, and the menu is so enticing that it is hard to decide which of the tempting dishes to order. I eventually went with the Buddha Bowl (Roasted vegetables, quinoa, edamame, chickpea, purple slaw, tomato, turmeric cauliflower, marinated tofu & beetroot hummus), a popular choice according to the staff and after enjoying it I can understand why. I ate it with the Anti-Inflammatory drink that's a mix of Pineapple, Green apple, Ginger & Turmeric. As a side I got the Japanese Gyoza (dumplings) which were also yummy.  I will certainly return to sample the many other delicious menu items, and some not on the menu like the dessert cakes and Red Velvet. Oh yeah! Did I mention that one of the tables has a swing chair?"
2. Elemen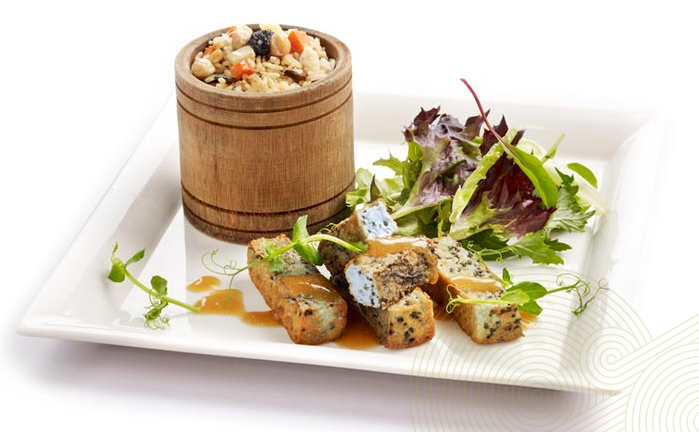 BEST FOR: Natural and Meatless Dining Cuisine
PRICING: Menu
WEBSITE: http://www.elemen.com.sg/
ADDRESS: http://www.elemen.com.sg/restaurant-info
CONTACT DETAILS: http://www.elemen.com.sg/contact-us
OPERATING HOURS: Daily, 11:30am–4pm, 5:30–10pm
If you are looking for a good vegetarian restaurant in Singapore that uses natural ingredients — you should visit Elemen! They have some of the most enticing meatless dishes in Singapore, and their main courses are sure to fill you up without making you feel bloated.
Their recipes only use natural ingredients and they focus on ensuring each dish and beverage is fresh and healthy. Even the diners' surroundings reflect this, as the owners built the restaurant while observing sustainability principles.
Is there any surprise this is among the best vegetarian restaurants in Singapore? With dedication like that, it's easy to see why this is the perfect place for you to heal your body and mind with good food and ambience.
Service Highlights
Sustainable environment
Commendable staff service
Combination of modern and traditional styles
Customer Reviews
Elemen has received admiration from both locals and tourists for its commitment to health and environment. Phua Gim Hui complimented the restaurant on Google Reviews:
 "The place is clean and tidy. The atmosphere is also very good with great lighting. The service staff is attentive and thoughtful. The food here, while vegetarian, is very good. The serving is a bit small though. Do try the National Day 8 course meal. The chef(s) have put in ample thought to create new presentation and flavours into local fares such as chicken rice and satay. The normal menu is amazing too as they gave a delightful twist to vegetarian food."
3. Loving Hut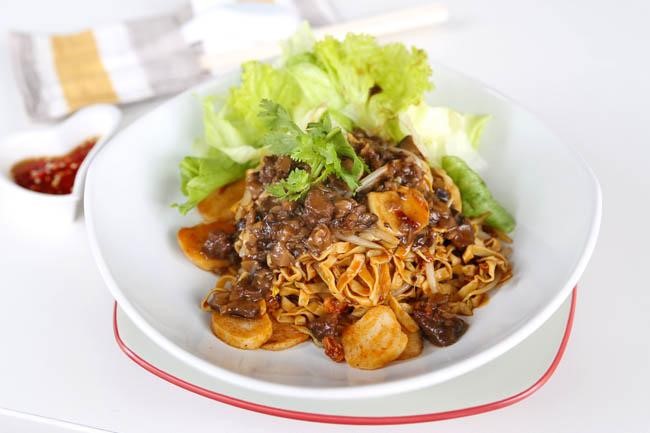 BEST FOR: Vegan Dishes Combined With Asian Cuisine
PRICING: Menu
WEBSITE: https://lovinghut.com.sg/
ADDRESS: 229 Joo Chiat RD #01-01 Singapore, 427489
CONTACT DETAILS: Tel: 6348 6318 / Catering: 9787 4389
OPERATING HOURS: Opens Mon, Wed, Thu, & Fri, 11:30AM-3PM (Last Order 2:30PM) & 6PM-9:30PM (LAST ORDER 9PM) / Tuesday is closed except Public Holidays / Opens Sat, Sun, & Public Holidays 11:30AM-9:30PM (Last  Order 9PM)
At first glance, you may not be able to notice that Loving Hut is a vegetarian restaurant because of its trendy and stylish appearance. However, there's no denying this is one of the best vegetarian restaurants in Singapore.
Taste their delightful and hearty dishes and you'll be impressed. Their menu consists of local, Asian, and European cuisines (all vegetarian!), so regardless of your preferred cuisine, you'll absolutely love it here!
Service Highlights
Chic and contemporary interiors
Cultural dining experience
Variety of menu options
Customer Reviews
Most of their customers are loving the diversity on their menu and being able to maintain the vegan concept despite the different influences of international cuisines. Mini Rag praised their menu and services on Google Reviews:
"A small, homey-feeling, restaurant with big flavor dishes and great service. Try their specialty drinks, the lemon one and coconut are great. Order the Satay, excellent, the Rengdan, unique flavor, and of course the Laksa. They also have an interesting dish with mushrooms, dates, bell peppers and more – this was the favorite on our table. All in all the best vegetarian we had in Singapore." 
4. Afterglow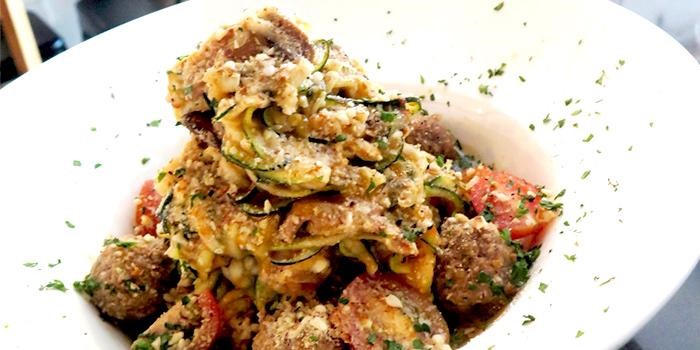 BEST FOR: Traditional Yet Flavourful Vegan Dishes
PRICING: Menu
WEBSITE: https://afterglow.sg/
ADDRESS: 24 Keong Saik Road Singapore 089131
CONTACT DETAILS: +65 6224 8921
OPERATING HOURS: Mondays to Saturdays 12pm-10pm (last order at 9.15pm)
Are you a vegetarian looking for a social community where you can meet new friends who can inspire you to keep your diet healthy? Afterglow has a lot of options for you!
They create innovative and original recipes for a healthier lifestyle. The menu selections include appetisers, main meals, salads, desserts, beverages, and even meals for kids!
Their knack for making vegan and vegetarian food in Singapore really tasty has made them quite popular even for occasional and non-vegetarians. 
Aside from these, they also have a retail shop where they sell organic master blends, aromatherapy candles and diffusers, as well as vegan snacks.
So if you're looking for a vegetarian restaurant near me (and you) that's great for both long-time and new vegetarians, Afterglow is a really good option.
Service Highlights
Community sharing
Food workshops
Daily delivery services
Customer Reviews
Afterglow outdoes its competitors due to their progressive services. Customers say this is more than one of the best vegetarian restaurants in Singapore, as you can actually learn nutritious recipes here and even have your meal ordered and delivered to your house.
Priya Prajina has an enjoyable experience and shared it on Google Reviews:
"Such a charming venue! And vegetarian, at that! My husband and I had the Cuban and Quinoa burgers which we thoroughly enjoyed. You might think the portions look small, but they are very very filling. Quite affordable too. The music was old school, inclusive of chirstmas music, which was charming and made the overall vibe very pleasant. An excellent place to go on a date, I'd say!!"
5. Original Sin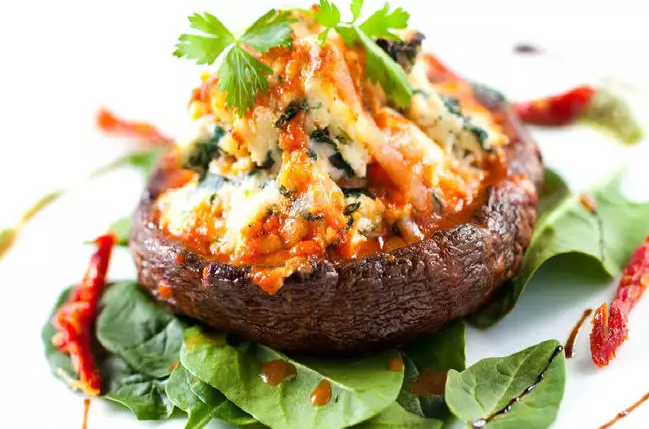 BEST FOR: Mediterranean/Italian Vegetarian Cuisine
PRICING: Menu
WEBSITE: https://www.originalsin.com.sg/
ADDRESS: Blk 43 #01-62 Jalan Merah Saga Holland Village Chip Bee Gardens Singapore 278115
CONTACT DETAILS: +65.6475 5605
OPERATING HOURS: Lunch: Mon to Sun 11.30am – 2.30pm (2.15pm last order) Dinner: Mon to Sun 6.00pm – 10.30pm (10.00pm last order)
If you want to try some twists on your diet, then you must take a chance with this historic Mediterranean/Italian restaurant called Original Sin. They claim to be the first and only Mediterranean vegetarian restaurant in Singapore.
The restaurant interiors might be simple but it creates a warm and classic ambience for casual dining. They have extensive menu options such as lunch sets, a la carte, children's menu, and desserts.
Whether on a date with your loved one or family, you will certainly have a great time here! It's one of the best vegetarian restaurants in Singapore if you love Mediterranean cuisine done the healthy way.
Considering that Mediterranean food is already healthy on its own, it's not surprising that Original Sin offers some of the best vegetarian food in Singapore.
Service Highlights
Artistic and cultural interiors
Modern and innovative menu
Special promotions
Customer Reviews
Many customers are very pleased with their affordable promotions, efficient delivery options, and competent service for reservations. A reviewer recommended their menu and wrote this feedback on Google Reviews:
"Upscale vegetarian restaurant serving Mediterranean food. They provide vegan dishes too. Quality is consistent as I've visited over several years. They have both indoor and outdoor sitting. Perfect for romantic dates 🙂 Serve complimentary tiramisu for birthday guest too, good service."
6. Greendot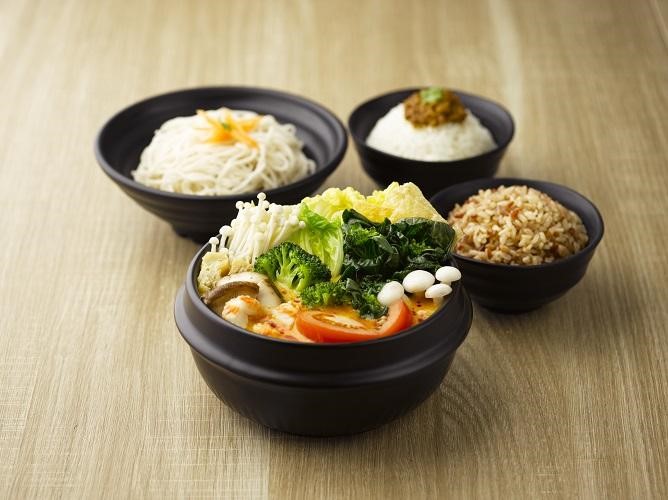 BEST FOR: Asian-Fusion, Meat-free Fast Casual Dining
PRICING: Menu
WEBSITE: https://www.greendot.sg/
ADDRESS: 1002 Tai Seng Ave #01-2540 Singapore 534409
CONTACT DETAILS: https://www.greendot.sg/contact-us-outlets/
OPERATING HOURS: See branch hours at https://www.greendot.sg/contact-us-outlets/
This is for those who're worried that the best vegetarian restaurants in Singapore are out of their budgets' reach. Greendot has the ideal solution for you!
They are famous for their key ingredients — konnyaku, soybean, and lion's mane mushroom — all of which are in their well-crafted dishes. The restaurant's cuisine highlights Asian and meat-free concepts too.
And if you're also looking for a good vegetarian restaurant in Singapore that serves Asian fusion, you ought to give Greendot a try. 
A fair number of non-vegetarians actually eat here too. They encourage their customers to have meat-free meals at least once a week, instead of always depending on fast food.
This makes them one of the best vegetarian restaurants in Singapore to bring your non-vegetarian friends or those who are considering becoming vegetarian.
Service Highlights
Customised vegetarian bento delivery
Affordable menu prices
Special events
Customer Reviews
Greendot has been receiving compliments on how they turned a vegetarian lifestyle into a fun and exciting (as well as affordable!) proposition. Patrons say that their recipes are great starters for aspiring vegetarians.
A reviewer from Hungrygowhere gave this assessment:
"This place is modern and has an inviting feel to it. Enough options for everyday meals and caters to single pax diners or in groups. Try its customized healthy bento similar where you choose 3 types of side-dishes to go along with rice. For rice option, they have 5 options. I like the Emperor Rice and the 5-grains rice. Goes so well with the laksa hotpot. The Mushroom Pot for 4 pax has 2 types of soup base (refillable). We had the herbal and the laksa ones. Herbal was comforting and very fragrant, while the laksa one was quite shiok to eat with the vegetables, mushrooms and all. Included are a basket stockful of vege and mushroom, 4 bowls of rice, a side-dish platter and fruits platter and a pot of tea. The Lion's Mane Burger was very interesting and likeable. Tasted like chicken burger to the meatatarians. For drinks, the Passion Dragon Fruit tea was my favourite. Sweet and refreshing."
7. VeganBurg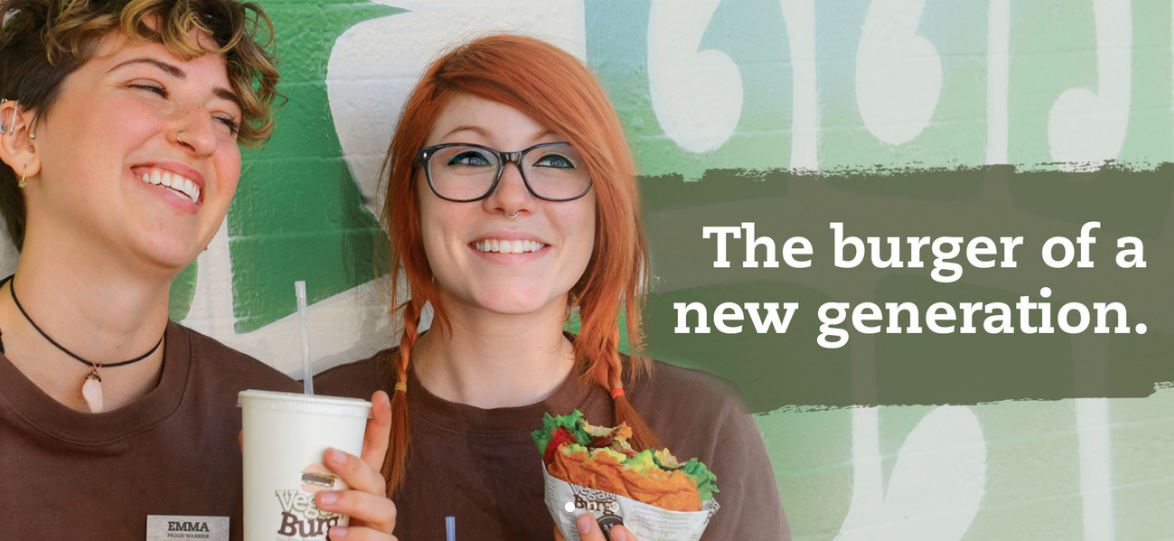 BEST FOR: Healthy Burgers
PRICING: Menu
WEBSITE: https://www.veganburg.com/aboutus-sg
ADDRESS: 44 Jln. Eunos, Singapore 419502
CONTACT DETAILS: +65 6844 6868
OPERATING HOURS: Monday to Sunday, 11:00 am-10:30 pm
VeganBurg is the world's first 100% plant-based burger joint was founded on October 10, 2010. This global plant-based revolution while inspiring a worldwide change has reached the shores of Singapore. They break the stereotype of burgers and push the envelope on what a burger could look, feel and taste like.
If you're a vegetarian in Singapore and considering becoming a vegan, VeganBurg is a fun and good place to start!
Service Highlights
Hand-crafted meals and drinks
Cholesterol-free
GMO-Free
Green and sustainable
Customer Reviews
5.0-star Google review from Leonard Ang Wei Xian:
"The burgers are flavourful especially for a vegan burger. It will not lose out to any meat burger you had. The staffs are very friendly and service is good."
8. New Fut Kai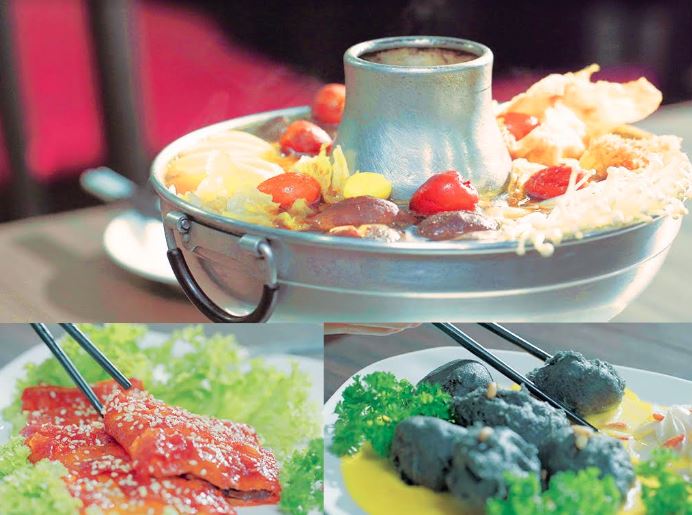 BEST FOR: New Fut Kai Vegetarian's range of Charcoal Hotpots and Ala Carte Signatures
PRICING: Menu
WEBSITE: https://www.newfutkai.com.sg/
ADDRESS: 282 Jalan Besar Singapore 208945
CONTACT DETAILS: +65 6398 0836
OPERATING HOURS: 10am to 3pm (Mon to Sun), 5pm to 10pm (Mon to Sun), Last order at 2:30pm and 9:30pm
New Fut Kai is a vegetarian restaurant in Singapore that has the flexibility and range of offering vegan meals as well. 
New Fut Kai celebrates the taste of Asia with its range of Charcoal Hotpots and Chef Made Signatures. Their menu features traditional hand made favorites as well as contemporary fusion dishes that have been proven to suit every taste palette.
Cosy and comfortable for family groups and friends to enjoy the warmth of dining together, they also provide Wedding, Banquets and Catering food services for families and corporate diners.
Service Highlights
Full-vegan options are available
Catering for Off-site Celebrations
Largest Vegetarian Selection
Customer Reviews
5-star review from Margaret Chin:
"This is one vegetarian restaurant that I will always like to go back either by myself or bring friends and guest.The price is reasonable for such super food. Most vegetarian fare is always very standard but this particular restaurant make an effort to do it differently in term of presentation which is pleasant to eyes and the taste is super. The place is not that big and it can be quite crowded during lunar 1st and 15th of the month. If you are looking for a table of 10 or so it is best to book during those busy days."
9. Herbivore
BEST FOR

Japanese vegetarian meals

WEBSITE

https://www.herbivore.sg/

ADDRESS

FORTUNE CENTRE 190 MIDDLE ROAD #01-13/14 SINGAPORE 188979

CONTACT DETAILS

+65 6333 1612

OPERATING HOURS

Monday – Friday

 

11.30am to 2.30pm & 5pm to 9.00pm

Saturday, Sunday & Public holidays

11.30am – 9.00pm
If you are looking for a Singapore vegetarian restaurant that serves Japanese, Herbivore will gladly take your orders as they offer vegetarian japanese meals. Plus, their ingredients are 100% fresh and organic so you are guaranteed with truly healthy meals.
Being the first Japanese vegetarian restaurant in Singapore, Herbivore has been committed to serving their customers with scrumptious set of Japan's finest prepared exclusively by a vegetarian himself, Mr. Ho.
Check out their different bento servings through their website.
Service Highlights
Fresh and organic

Exquisite meal selection

Japanese and western style cuisine
Customer Reviews
Aside from the quality and taste, their customers are also delighted by the affordable prices of their meals. Here's one of the highlighted reviews.
"I was surprised when i first came to this restaurant. All the meals look so carnivore! I am even more surprised when i first ordered their Japanese set meal. The salmon sashimi and the teriyaki chicken taste so good i didn't realise i was on a vegetarian diet. The portion is very large too. It is more than enough for a guy's appetitive. Must try for a revolutionary vegetarian experience! Highly recommended if you have the extra budget !"
10. Yes Natural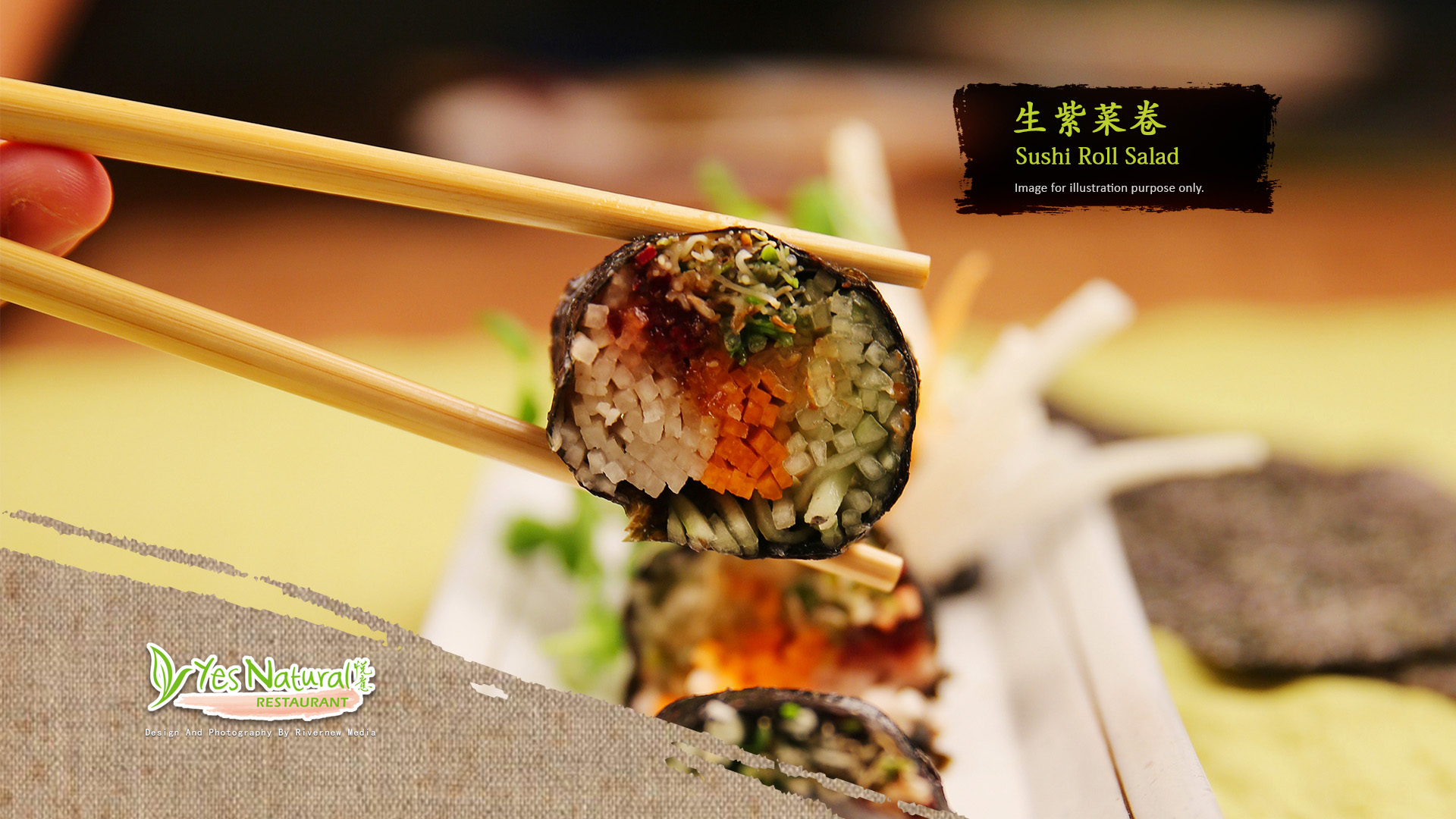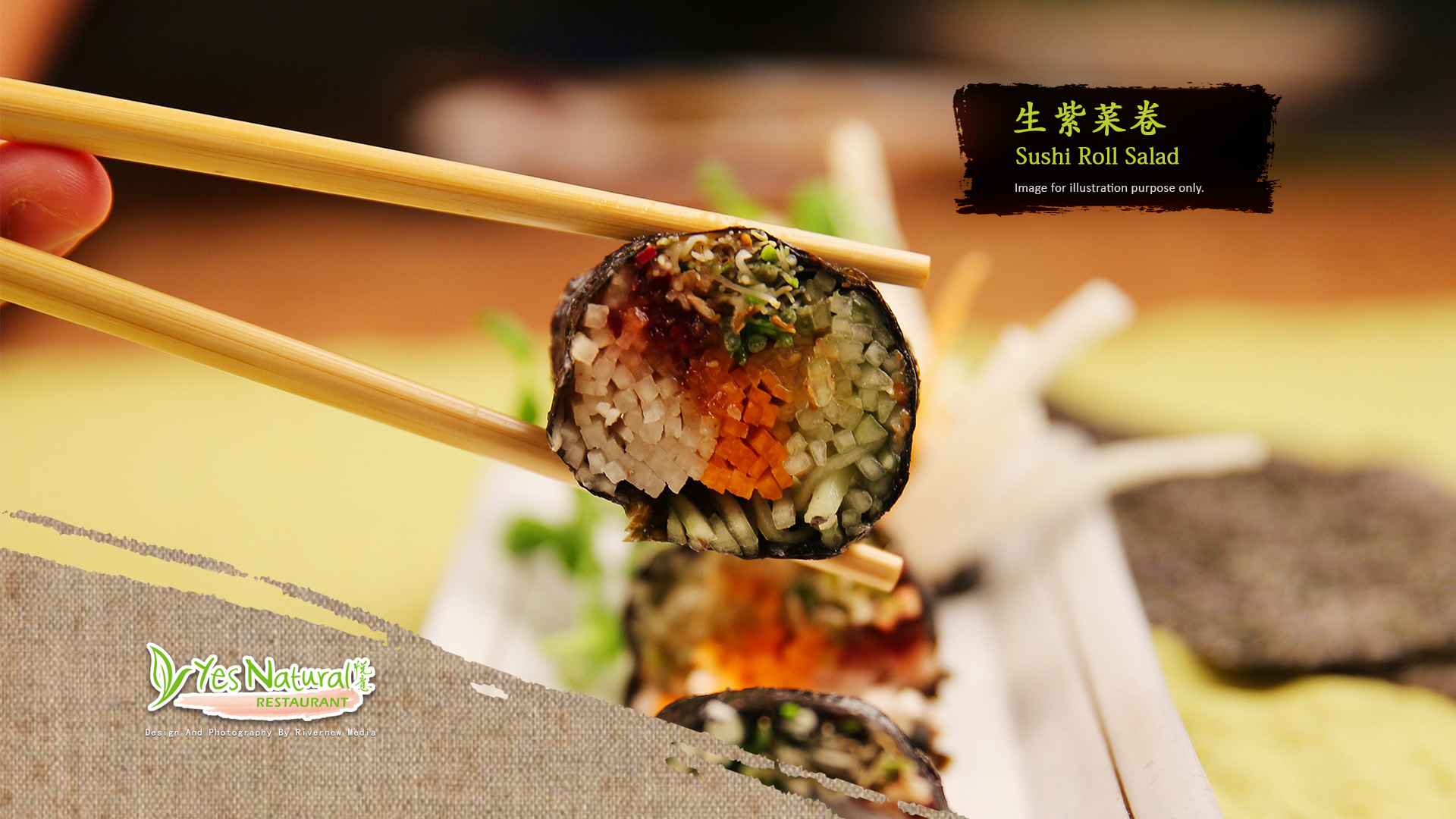 One of the goals of the Yes Natural team is to provide people a great way to receive nutrition the natural way. That is, through a handful of organic products that taste as great as they are healthy.
To further provide the consumers a healthy and organic supply of products, the Yes Natural has produced 3 outlets, a bakery shop, and restaurant to serve customers healthy bread and meals. There are cooking classes and healthy talks provided as well to further enlighten the people how important it is to have a healthy lifestyle.
So, in what better way are we going to start our healthy lifestyle? Do it with Yes Natural!
Highlights
Organic Products
Promotion of Healthy Lifestyle
Pro-Environment
Works with Integrity
Overall, there are a lot of reasons to try these healthy dining options. Whether you're hunting for a Singapore vegetarian restaurant or just looking for a nice place to dine out or someone considering a healthier meal than usual, you're certain to enjoy the best vegetarian restaurants in Singapore.
So next time you or your friends are looking for a vegetarian food near me and you, just refer to this comprehensive and handy list!
we have a slew of other top restaurant lists for Singapore if you're interested in expanding your gastronomic horizons, by the way. For example, you may also want to see the places for the best chilli crab in Singapore or the best Japanese restaurants in Singapore.