7 Best Japanese Restaurants in Singapore: Top Picks for 2021
Are you craving sushi, ramen, tempura, sashimi, or other Japanese dishes? Wondering which is the best Japanese restaurant is in Singapore for 2021? Luckily for you, we've rounded up the best Japanese restaurants in Singapore this time.
These are the top establishments serving authentic Japanese cuisine on the island. They also make a point of serving it fresh, beautifully, and speedily enough for you not to suffer hunger pangs while waiting for your order.
There's always a new Japanese restaurant in Singapore that opens almost every month or so, we understand why it's overwhelming to keep track. 
So if you're eager to find where the best Japanese restaurant in Singapore is when the sushi cravings next hit you, let's get started — here's our top picks for the best Japanese food in Singapore!
1. Tamashii Robataya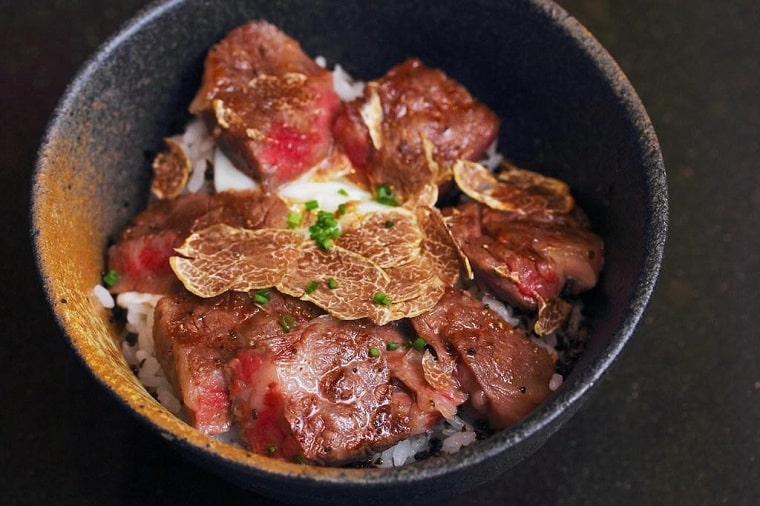 BEST FOR: Cosy counter dining experience
PRICING: Menu
WEBSITE: http://tamashii.com.sg/
ADDRESS: 12 North Canal Road #02-01 Singapore 048825
CONTACT DETAILS: +65 6222 0316
OPERATING HOURS: Monday to Saturday – Lunch from 12 noon to 2:30pm / Dinner from 6:30pm to 10:30pm
Note: FREE Valet Parking Service for dinner from 6.30pm to 10.30pm
The main highlight of Tamashii Robataya is the delicious and creative Kappo cuisine that will keep you coming back. They offer various exciting dishes, including innovative Shabu-Shabu for a wonderful Omakase experience.
Their open kitchen view makes them one of the best Japanese restaurants in Singapore for small groups as this is a great conversation starter.
You might be thinking that the usual Kappo style can only serve a small group of customers, by the way…  but there's no need to worry here. They have large seating capacity and the areas are divided into counter seats, a chef's table, and even private rooms!
Service Highlights
Seasonal menu
Lively open-kitchen view
Perfect choice for formal gatherings and fun celebrations
Customer Reviews
Tamashii Robataya may not be one of the oldest restaurants in this list of the best Japanese restaurants in Singapore, but their award-winning team is equipped with years of experience. Patrons say you can taste it in the food and in the way the chefs regularly provide refreshing food concepts. Those looking for a good Japanese restaurant in Singapore seem to be satisfied when they go to Tamashii Robataya.
Chuan Kai Neo wrote this feedback on Google Reviews:
"Choose the counter seat if you are going to dine here. Fresh ingredients are placed in front of you and, the chef will prepare the dishes based on your dietary preference and budget. The ingredients are delivered to the restaurant four times a week. As such, diners are expected to be served with dishes prepared using the freshest ingredients. Staffs were friendly and prompt in their service."
2. The GU Bar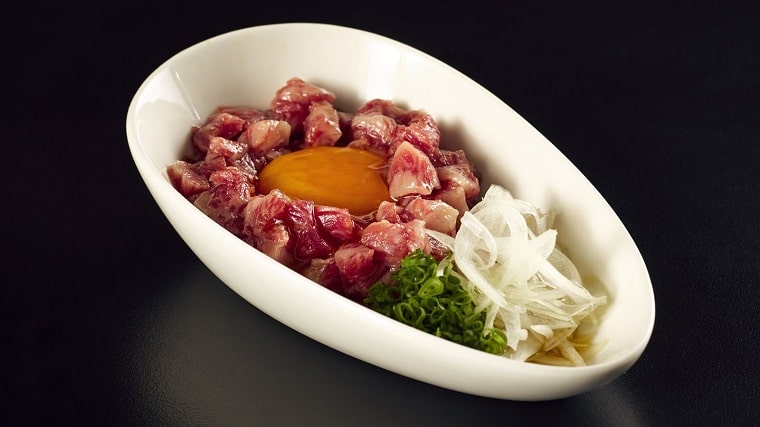 BEST FOR: Modern yakiniku dining and bar concept
PRICING: Menu
WEBSITE: https://www.thegyubar.com.sg/
ADDRESS: 30 Stevens Road, #01-08, Singapore 257840 (near the entrance of Mercure Hotel)
CONTACT DETAILS: +65 6732 0702 / +65 9150 3164
OPERATING HOURS: Tues to Sun (Mon Closed) – 12pm to 3pm, 6pm to 10pm
The Gyu Bar's intimate modern, elegant setting is an excellent choice for good conversations and memorable dining experience. The restaurant's menu showcases their prime pride, premium Wa-Oh Japanese beef, which you can explore in different rare cuts, flavours, and textures.
For the meat-lovers, you will surely admire the dynamic meat selections. Apart from this, they also offer organic seafood, rice, and a variety of other dishes.
All of their ingredients come from local resources and renowned suppliers. You can also drink your sake with your preferred sake glass from their collection!
Their premium meat selection make them one of the top Japanese restaurants in Singapore for meat lovers. 
Service Highlights
Personal collection of sake glasses
Sophisticated dining experience
Yakiniku grills
Customer Reviews
Those looking for a nice Japanese restaurant in Singapore with a lot of privacy go to Gyu.
The Gyu Bar can only accommodate a limited number of guests. However, clients say that the challenge of getting seated is worth it!
Surya Koordi gave the restaurant this compliment on Google Reviews:
"A great overall experience with a wide selection of sake and well marbled beef cuts. The sirloin with sukiyaki and egg dip is a must try! A nice addition touch is being able to choose your own sake cup. Overall a good time at the gyu bar."
3. Tatsu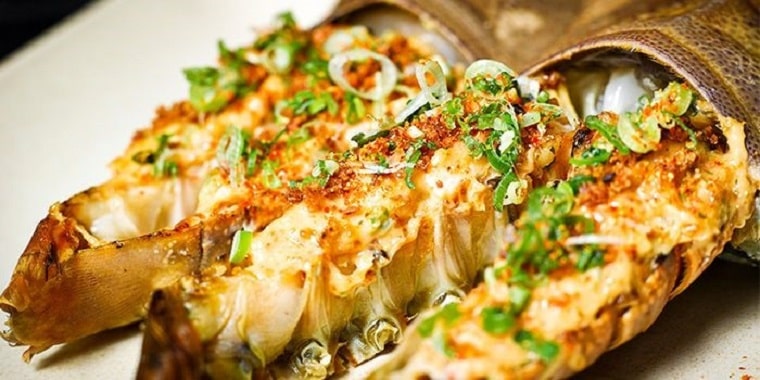 BEST FOR: Authentic Japanese dining
PRICING: Menu
WEBSITE: https://www.tatsu.com.sg/
ADDRESS: https://www.tatsu.com.sg/reservation
CONTACT DETAILS: https://www.tatsu.com.sg/reservation
OPERATING HOURS: Visit the webpage above (for "Contact Details") to see their operating hours 
Tatsu is a Singapore Japanese restaurant that houses a full-range menu of Japanese cuisine. A former traditional sushi bar, they also feature a seasonal menu.
They mainly serve sashimi and sushi dishes that are crafted with the freshest ingredients and in traditional style. Tatsu was also considered to be one of the most popular and best Teppanyaki in Singapore for 2020.
While they started as a Japanese Teppanyaki restaurant, they now offer different native dishes too. Their beverage selections are also commendable because of their sakes, beers, and liquors.
Tatsu also offers private dining in luxe surroundings so those looking for Japanese fine dining in Singapore will be happy with them.
Service Highlights
Premium quality seafood
Bento delivery services
Private catering services
Customer Reviews
From the sauces to the meats and seafood, patrons say Tatsu offers a fantastic Japanese dining experience. Those looking for good Japanese food in Singapore seem to be impressed in particular about the enticing and authentic menu, and the seasonal offerings.
Great New Places featured the restaurant on their blog and here's what they have to say:
"The wide varieties of raw fish available are strictly air-flown from Japan four times a week to ensure the utmost freshness. As a testament of their commitment to provide you with top quality dishes, even their fruits are imported from Japan. Try out their specialties such as Aburi tuna belly, fresh Japanese oysters, grilled baby lobster as well as a wide range of sake to pair with."
4. Fat Cow
BEST FOR: Luxurious modern steak dishes
PRICING: Menu
WEBSITE: https://www.fatcow.com.sg/
ADDRESS: Camden Medical Centre #01-01/02, 1 Orchard Boulevard, Singapore 248649
CONTACT DETAILS: +65 6735 0308
OPERATING HOURS: Lunch on Monday to Sunday – 12pm to 3pm, last order at 2:30pm / Dinner on Sunday to Thursday – 6pm to 10.30pm, last order at 10:00pm / Dinner on Friday & Saturday – 6pm to 11pm, last order at 10:30pm
Fat Cow is best described as a steakhouse inspired by Japanese cuisine in Singapore. 
Fat Cow's setting might be simple and minimalist, but their menu is one of the finest and fanciest among all the Japanese restaurants on the island. They take pride in their hand-picked Wagyu beef offerings, as customers can pick out their preferred beef and preparation style.
They have different menu options including lunch, a la carte, dinner, and desserts. You won't get bored while waiting either, because you can also engage in fun conversation with the chefs as they prepare your meal.
Service Highlights
Artistic and serene environment
Customised preparation methods
Grand food presentations
Customer Reviews
Customers are highly satisfied with Fat Cow's menu and casual, cosy ambience. They praised the chefs in particular for not only their food but also their friendliness.
Joanna recommended the restaurant and left this positive feedback on Google Reviews:
"This is a great restaurant. We enjoyed everything we had here, from the sushi to the steak, pork and vegetables. The drinks selection, including wine, sake and cocktails, is excellent. We got to sit right in front of the head chef, who is a lovely and very talented person. I would definitely recommend coming here."
5.  Mikuni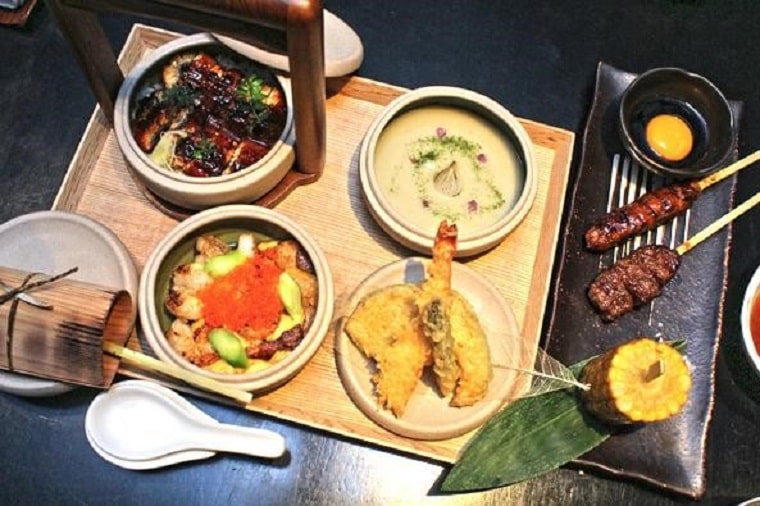 BEST FOR: Exclusive Japanese dining experience
PRICING: Menu
WEBSITE: Official Website
ADDRESS: 80 Bras Basah Rd, Level 3 Fairmont Singapore, Singapore 189560
CONTACT DETAILS: +65 6431 6156
OPERATING HOURS: Lunch from 12:00pm to 2:30pm (Mon – Sat) / Dinner from  6:00pm to 10:00pm (Mon – Sat)
Located at the Fairmont Hotel, Mikuni provides an exquisite cultural tour of Japanese cuisine. Signature dishes and contemporary Kaiseki dishes are the highlights of their menu.
They proudly serve seasonal flavors in their appetisers, main courses, desserts, and drinks. You can be sure of the quality and value of their specialities.
Service Highlights
Lunch and dinner menus
Teppanyaki, Sushi, and Robatayaki live stations
Seasonal changes
Customer Reviews
The stylish and polished interiors as well as the refined Japanese cuisine of Mikuni have earned a lot of praise from their loyal customers.
Yong Chief Gooi praised the restaurant and wrote this review on Google Reviews:
 "One of my favourite restaurants which I have been going to over the past decade even when it was known as Inagiku. This place never disappoints and offers excellent food with great taste! Nice ambience, great service. Three menus are refreshed every now and then and offers great seasonal fare. Truly recommend this place for special events, or even just for a nice meal out. Prices are ok considering the class. Truly recommended to all!"
6. Rakuya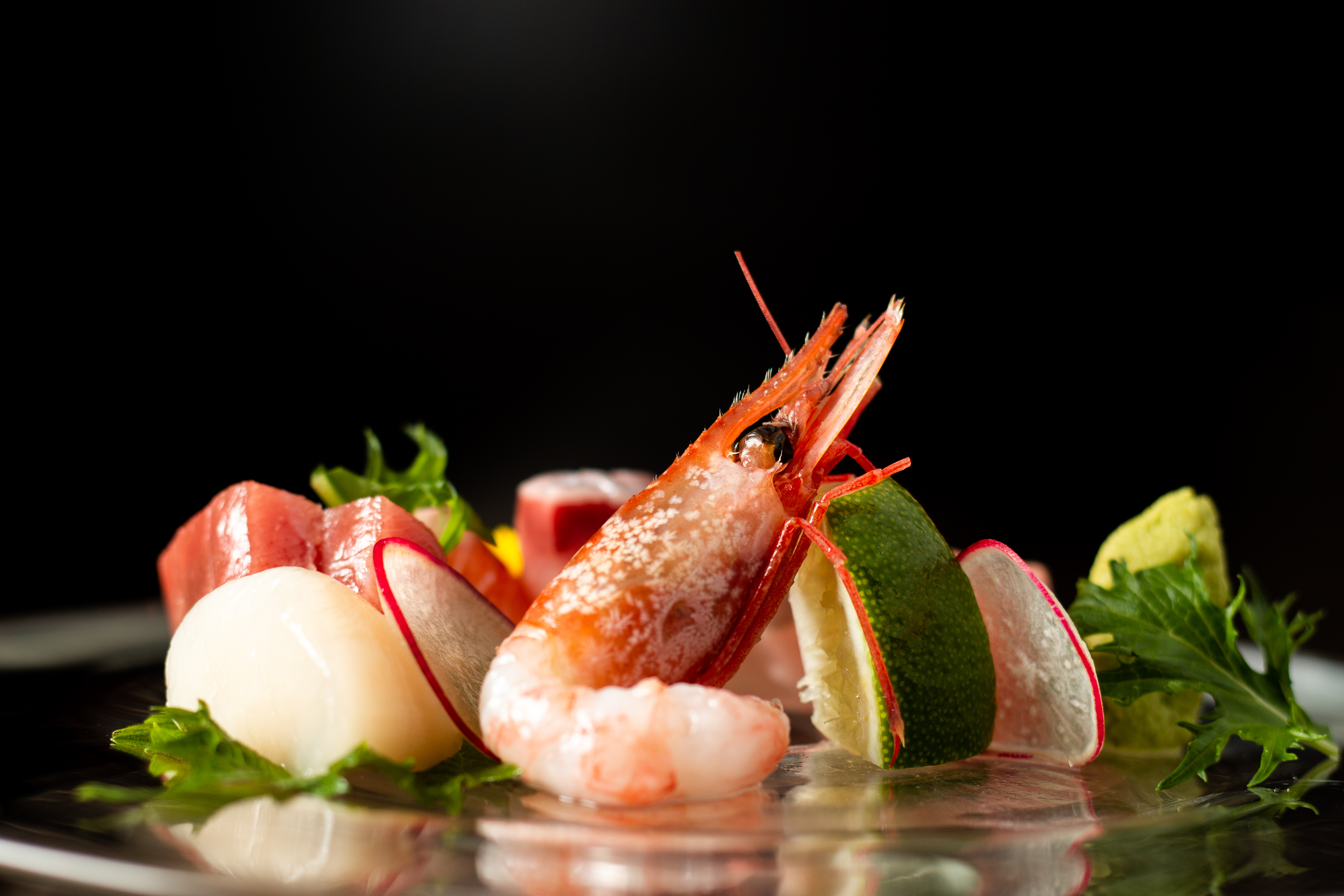 BEST FOR: Classic Japanese Cuisine with an Asian Twist
PRICING: Menu
WEBSITE: http://rakuya.sg/
ADDRESS: 89 East Coast Road, Singapore 428790
CONTACT DETAILS: [email protected]
OPERATING HOURS: Tuesdays to Sundays : 12pm to 3pm, 6pm to 9.30pm
Public Holidays: 12pm to 3pm, 6pm to 9.30pm
If you are craving for some classic japanese cuisine matched with unique products in Asian twist such as Bak Kut Teh Udon, Truffle Chawanmushi with Foie Gras & Seafood and Hotate Mentai Mayo, Rakuya is the place to be.
While devouring these undeniably scrumptious meals, you might also want to drink some sake on the side which the shop has a fine collection of. 
If you are a bit on a tight budget, you may still enjoy the service of Rakuya featuring their affordable set lunches and ala carte plates, done omakase-style.
Service Highlights
Delectable menu of food and beverages
Premium quality products
Authentic Japanese cuisine
Customer Reviews
Without a doubt, Rakuya is one of the best places to go to if you want deliciously authentic Japanese food. Their customers can attest how fresh and flavourful their meals are, thus their utmost satisfaction. Here is a review left by Cheryl Lee on Google Reviews.
"Insanely good and delicious! Everything from the Omakase menu was really fresh, and everything served was like a masterpiece.? Chef was really friendly and approachable! 10/10 could recommend and come back again! "
7. Shin Kushiya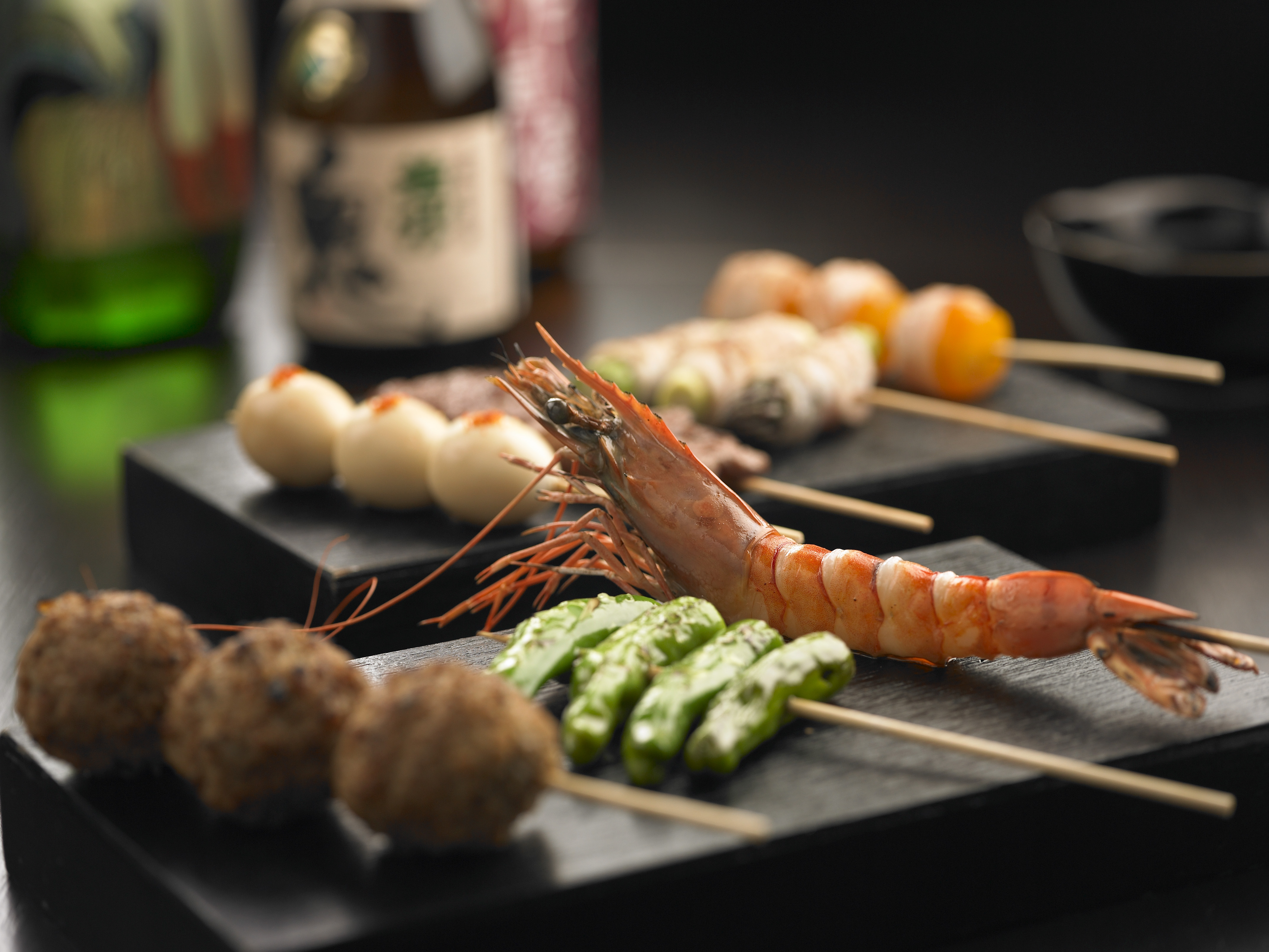 BEST FOR: Japanese cuisine
PRICING: Menu
WEBSITE: https://www.shinkushiya.com/
ADDRESS: 1 Harbourfront Walk, VivoCity #02-120 Singapore 098585
CONTACT DETAILS: +65 6275 8766
OPERATING HOURS: Monday to Thursday: 11:30 am – 10:00 pm; Friday to Sunday; Eve of Public Holiday and Holiday: 11:30 am – 10:30 pm
Are you looking for a Japanese inspired restaurant? Then, Shin Kushiya should be your choice. This Introduced the kushiyaki dining experience in the city where high quality foods are served in an elegant and modern manner. 
The restaurant aims to provide its customers with delicious foods while reflecting traditions and culinary craftmanship in Japan. So, you will surely love to grab your lunch and dinner in this place. 
You may choose from among the selections of skewers—meat, vegetables, or shrimp. This will be grilled in their imported Bincho charcoal at a high temperature making a good crispy exterior and a natural flavored meat. 
Service Highlights
Offers delivery 

Reservation online or through call

Fresh ingredients
Customer Reviews
If you're up for a Japanese foodtrip, then you can surely go to Shin Kushiya. You can find good and tasty food in the restaurant. Here's a review from their customer:
Came here with a family of four just before 6pm. Ample seating, all the staff were on hand to welcome us into the restaurant. Ambience is good, though the aircon was a little cold but the staff immediately moved us to another warmer place when we asked for a change. Very touched by their service. Food was very sumptuous and fresh and tasty, especially the 1-inch thick Salmon sashimi. The skewered food were very well cooked to perfection. Will surely return again for more! – James ZGQing
And there you have them — the best Japanese restaurants in Singapore! It doesn't matter which of these you pick, as they're all guaranteed to provide an authentic, top-tier dining experience.
We hope this article has helped you find the best spots for Japanese food in Singapore. Even if you and your friends are just searching for the best Japanese restaurant near me (and you!), we're sure this list will help you find one.
In fact, we'd urge you to visit them all if you can so you can find out for yourself which is the best Japanese restaurant in Singapore! If you're a real aficionado of Japanese food in Singapore, you shouldn't pass up the chance to sample it on the island.
By the way, if you want more choices for your food trips, try our other restaurant roundups. Check out our lists of the best Italian restaurants in Singapore and of the best Japanese buffets in Singapore, for example!