Top 9 Restaurants for the Best Mexican Food in Singapore
Craving some festive dishes such as enchiladas, guacamole, tostadas, or some tacos? Then you should try to dine out at the top restaurants that make the best Mexican food in Singapore!
However, with the countless places that offer a variety of international cuisines, how can you know which one prepares the best Mexican food in Singapore?
Well, we're here to help you find out as we've listed the locals' favourite restaurants on the island. These are the ones that serve up authentic Mexican cuisine, giving you a fine dining experience!
1.  Lucho Loco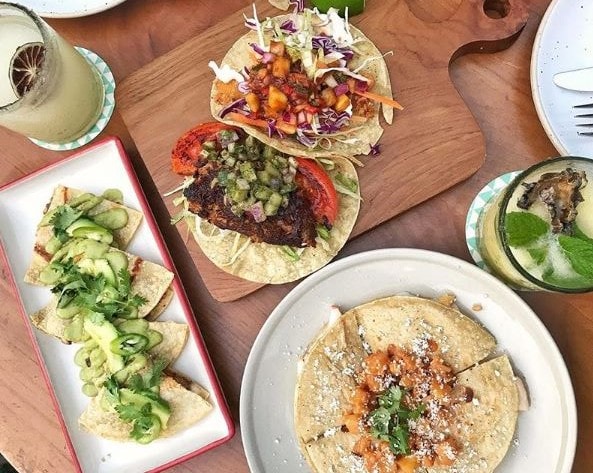 BEST FOR 
Signature Mexican drinks, Street-styled dishes
PRICING
Menu
WEBSITE
http://www.super-loco.com/luchaloco/
ADDRESS
15 Duxton Hill, Tanjong Pagar Singapore 089598
CONTACT DETAILS
 +65 6226 3938
OPERATING HOURS
Mon to Tues: 12PM – 11PM
Weds to Thurs: 12PM – 12AM
Fri: 12PM – 1AM
Sat: 5PM – 1AM
The vibrant ambience of Lucho Loco perfectly suits the Mexican style. Along with this are their lunch and dinner menus filled with modern Mexican foods inspired by the country's amazing local street foods — which is one of the many reasons why they have the best Mexican food in Singapore.
For their lunch, they have all your favourites such as quesadillas, tacos, burritos, ensaladas, and many more! Meanwhile, the main highlight of their dinner menu is the El Loco that consists of street-styled meals such as tostada, ceviche, etc.
For the party-goers out there who like to have fun after a long week of work, you'll definitely enjoy their festive celebration every Friday. Try them then!
Highlights
Celebration packages
Weekly parties
Customer Reviews
Customers have truly enjoyed their experience at Lucho Loco as they praised the lively atmosphere and recommended some main dishes and cocktails. A customer posted this feedback on Google Reviews:
"We regularly go here with my colleagues for dinner and we always have the most amazing time. I recommend to sit outside because the atmosphere is really good. The dishes to recommend is the octopus, the ceviche, the fried rice and  the chicken wings. The cocktails are also amazing, my friend fell in love with the Pisco Sour. Great place and good service – though our experience is the waiters can be hard to call when its packed. I like the menu, its quite simple to understand"
2.  Guzman y Gomez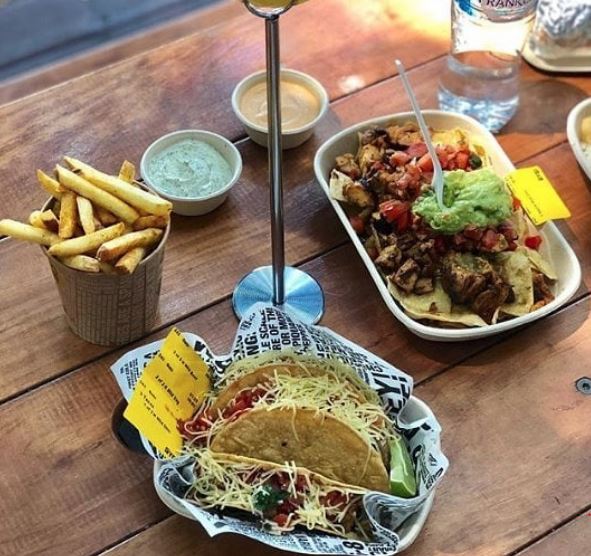 BEST FOR 
Authentic Mexican flavours
PRICING
Menu
WEBSITE
https://gyg.com.sg/
ADDRESS
11 outlets including Guoco Tower, Orchard Gateway, Star Vista, Northpoint

 

CONTACT DETAILS

[email protected]

OPERATING HOURS
Varies in outlets

 
If the previous option had a livelier and more entertaining vibe, Guzman y Gomez has more of a casual and warm yet energetic ambience. They're known for their range of authentic Mexican dishes made with traditional ingredients and methods.
They have all the classic treats — including burritos, tacos, nachos, quesadillas, and more. They even have a salad filled with fresh vegetables and salsa, giving you tasteful but healthy Mexican flavours.
Highlights
Kid's meals
Food delivery pickup
Customer Reviews
Guzman y Gomez has become a local favourite because of their menu variations and fast services, proving that they truly have the best Mexican food in Singapore. A customer from Google Reviews wrote:
"This outlet is very near my office so I come here for lunch pretty often. Order service is very fast and food prep takes a while but it's because not too long. Love the fact that we can add on more condiments and sauce to our liking. I always pile my burrito bowl high with cilantro. This is the small portion but it's still pretty sizable."
3.  Papi's Tacos!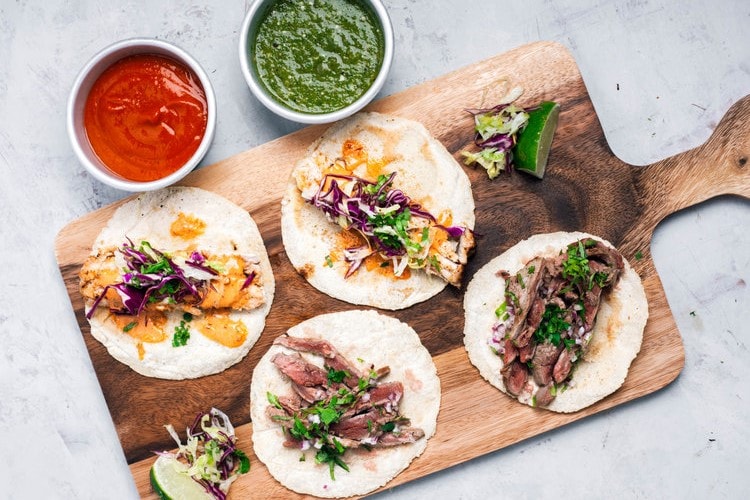 BEST FOR 
Variety of tacos
PRICING
Menu
WEBSITE
https://www.papis-tacos.com/
ADDRESS
39 Seah Street Singapore 188395
CONTACT DETAILS
+65 6258 0701
OPERATING HOURS
Sunday – Thursday: 12pm – 2:30pm, 5pm – 9:30pm
Friday- Saturday: 12pm – 2:30pm, 5pm – 10:30pm
Last orders 15 minutes before closing time
You'll absolutely love the open kitchen view at Papi's Tacos! In this way, you can chit chat with the main chef and know more about how your favourite tacos are made!
Whether it's for lunch, dinner, or some midnight snacks, their menu will surely bring delight to your appetite. If you're a taco lover, you can enjoy their variety of tacos served on corn tortillas.
They also have vegan tacos for those who like a healthier option. Their other offered dishes include quesadillas, burritos, Ensalada, torta, and more of their best Mexican food in Singapore.
Highlights
Food delivery service
Catering and private events services
Customer Reviews
Many customers were amazed by their tacos flavours, especially the fish tacos. They've also mentioned their fresh Mexican sauces. A customer left this review on Google Reviews:
"My goto place for tacos! (Since I found them) The most mind blowing tacos you will ever eat. And if you didn't try their Fish Tacos in this lifetime, you missed out in life! Wonderful and fresh sauces. Pair the food with a Habanero Margarita and thank me!"
4.  Muchachos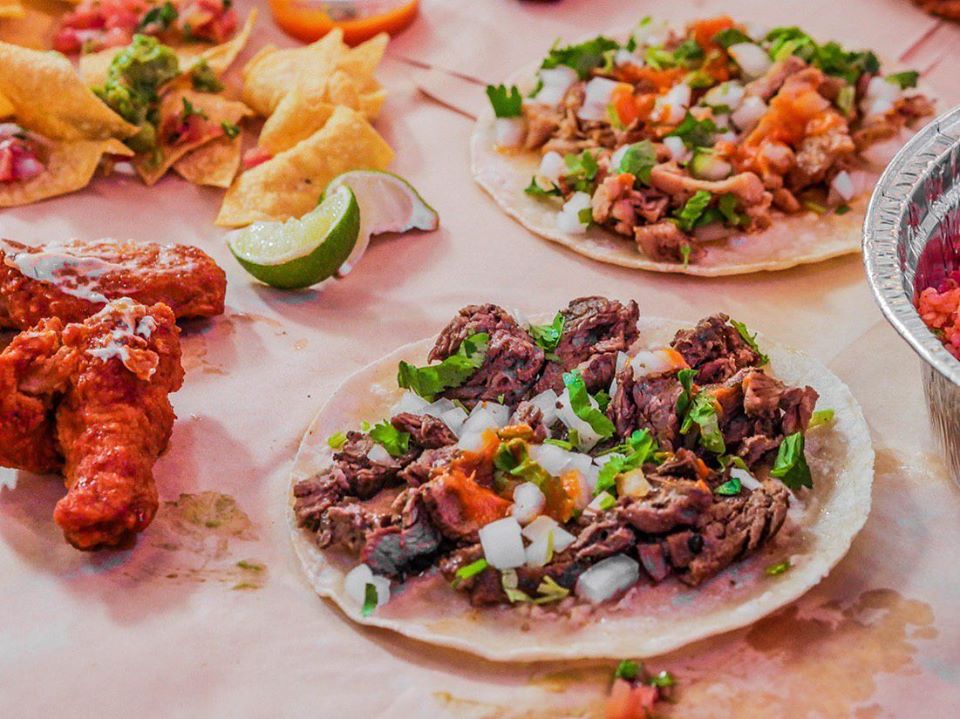 | | |
| --- | --- |
| BEST FOR  | Mix of Mexican and American style |
| PRICING | Menu |
| WEBSITE | Facebook |
| ADDRESS | 182 Cecil Street #01-01 Frasers Tower Singapore |
| CONTACT DETAILS | +65 6513 0215 |
| OPERATING HOURS | Weekdays and Saturday: 11am–9pm |
Muchachos is back again on track after a short break but they have never failed to offer their main flavourful burritos together with their meaty tacos, fresh shrimp wraps, and more Mexican delicacies.
For their fillings, you mix it up with chicken, steak, pork, fish, and veggies — leaving you with the ultimate and best Mexican food in Singapore! Tortilla chips, salsa, elotes, jarritos as well as carne asada fries are also part of their menu.
Highlights
Dynamic range of fillings
Vegan option
Customer Reviews
Muchachos has received a lot of wonderful reviews by customers who recommended their overall services. A customer from Google Reviews wrote this review:
"One of the better Mexican food I had so far. Service has always been pretty good, staff are friendly and portions of the food is decent though a little bit pricey. To start of, I enjoy the chilled ambience with it's neon lights. The Mex food come in good sharing portions so feel free to order more. My favourite dish was the steak strips and fries, the meats were not overcooked and quite juicy. Great place to come when you are craving for good Mexican food."
5.  La Salsa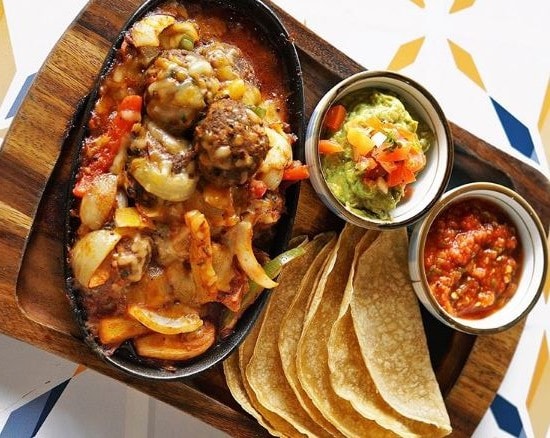 BEST FOR 
Signature cocktail drinks
PRICING
Menu
WEBSITE
http://www.lasalsa.com.sg/
ADDRESS
11 Dempsey Road #01-17 Singapore 249673
CONTACT DETAILS
+65 6475 6976
OPERATING HOURS
Sunday – Thursday: 11:30am to 12:00am
Friday & Saturday:11.30am to 1:00am
La Salsa is a kitchen and bar restaurant that features live entertainment, making your dining experience even more fun and relaxed!
For their main dishes, each recipe comes from the exquisite flavours of different Latin regions and they mix it up with their own unique style.
Burritos, tacos, tortillas, quesadillas, ensaladas and more are also included on their menu options. You can also fill their signature dishes with their homemade sauces, making each meal more special.
If you're planning to have a celebration at this place, you can totally bring your whole family and all of your friends and serve them some party platters. They're also known for their signature cocktails such as their margarita specials and many more!
Highlights
Live entertainment
Private bookings and events
Daily promos
Customer Reviews
La Salsa has become a go-to restaurant for many customers who've experienced the delicious portions of their best Mexican food in Singapore. A customer posted this review on Google Reviews:
"Amazing food!!! Tastes like real genuine American style Tex-mex in the best way possible. The portions are big. This is definitely our new favorite Mexican restaurant. The chicken chimichangas and pork fajitas and queso apps were all so delicious. The mango margaritas are dangerously yummy as well. Bravo! So happy to have found amazing Mexican in Singapore."
6. El Cocinero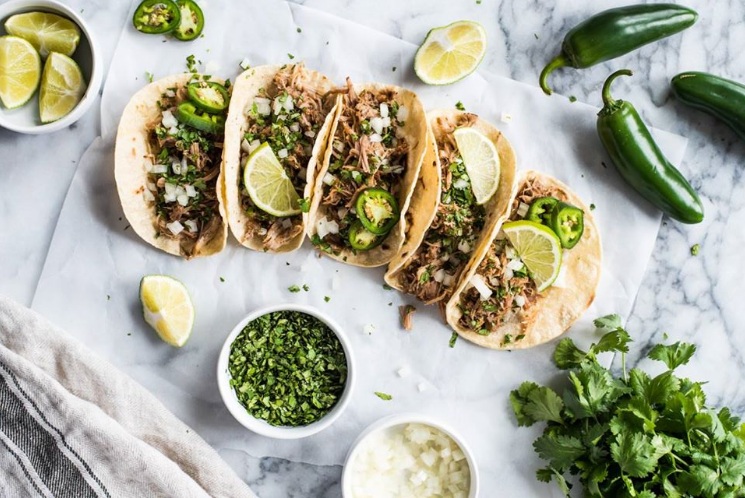 We all know we can't get enough of burritos. Well, for those who love to eat tasty and delicious burritos, El Cocinero has the best one. Theirs are filled with meat and various ingredients that complements the overall taste of the delicacy. You can also grab some tacos, nachos, and quesadillas 
Served alongside your tacos or burritos is guacamole which enhances the flavor of your food. If you want to reserve a table, simply contact their phone number or visit their site. 
Highlights
Order online

Offers delivery

Provides variety of dishes and flavors
Customer Reviews
El Cocinero has been proudly serving the community since it was founded. You can take a glimpse on how their food tastes by reading the reviews below: 
Good things come in small packages. Nestled in Novena Regency, El Cocinero offers a wonderful array of Mexican favourites. The nuggets and the carnitas quesadilla is TO DIE FOR. 
For the ladies, the portion sizes are good for sharing with friends. For the fellas, you can just order one for yourself and it will fill you right up 🙂 
Service comes with a friendly and accommodating chef-owner too! – Sharyl Thung
I love their food here, especially their burritos! Mexican food i had at OTHER places are mostly too sour or cheesy for my liking. However, the tacos, burritos and quesadillas served at El Cocinero have well balanced cheesy, savory, sweet and sour flavors. Affordable prices. Keep up the good work! I have been there twice and will definitely come back again! – Rebecca Mah
7. Piedra Negra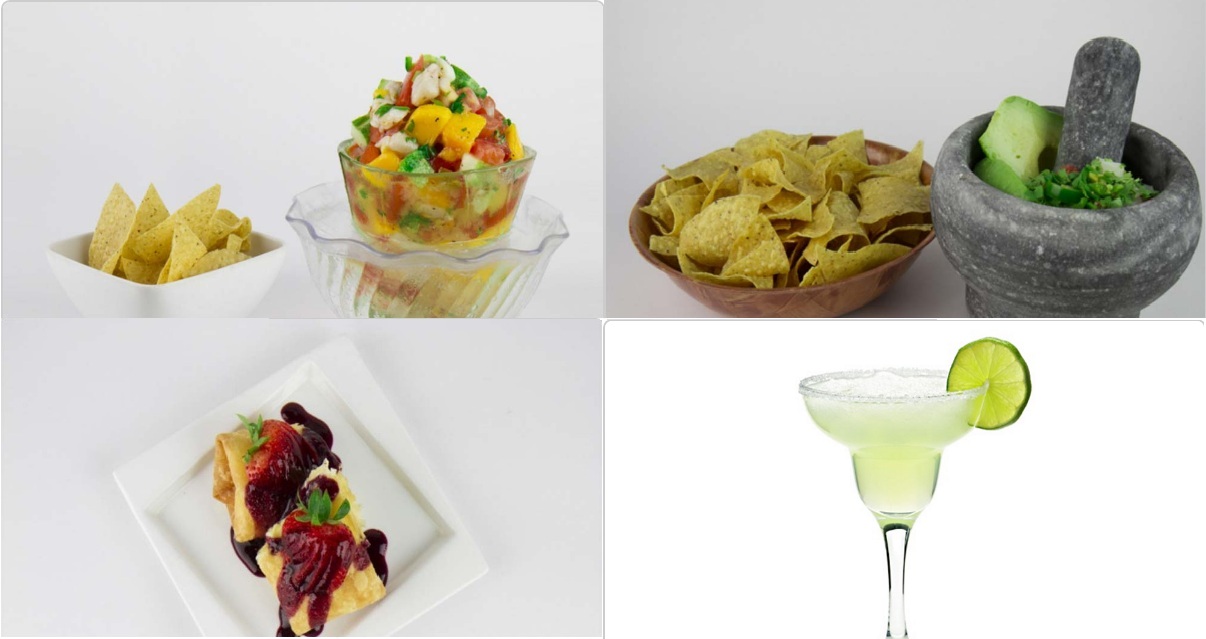 Who could say no to some flavorful mexican snacks like guacamole, burritos and ceviche with matching frozen margarita? These are just some of the delicious mexican food and snacks offered by Piedra Negra.
Aside from their authentic mexican taste, these food items are also offered at incredibly affordable prices so there really is no reason for you not to try their dishes.
They also offer some all night promos that you can enjoy with your friends and colleagues after a long day at work. Private parties are also accommodated for both small and big groups.
Highlights
Authentic Mexican Cuisine

Affordable rates

Promotions and discounts
Customer Reviews
Here's a review from one of their delighted customers.
"The place is phenomenal!!! Decent Mexican food and a wide selection of drinks. I would say the vibe here is definitely the best in Haji lane (Especially the life band on weekend night really lights up the street ) Amazing services! Kadam is super accommodating that I'll never have to worry to get thirsty, and he always makes me feel uplifting when i come. 5 stars for this place, without a doubt 🙂 ??"
8. Baja Fresh

 Baja Fresh prides themselves on offering the freshest Tex-Mex food in Singapore. They make sure to provide the best services to their customers, from food preparation to an clean environment.
Their team is trained extensively to ensure that their customers receive pleasant experiences every visit. Whether you're eating inside or ordering take out, Baja Fresh will prepare only the best.
Highlights
Free delivery island-wide
Perfect for parties
9. LosAmigos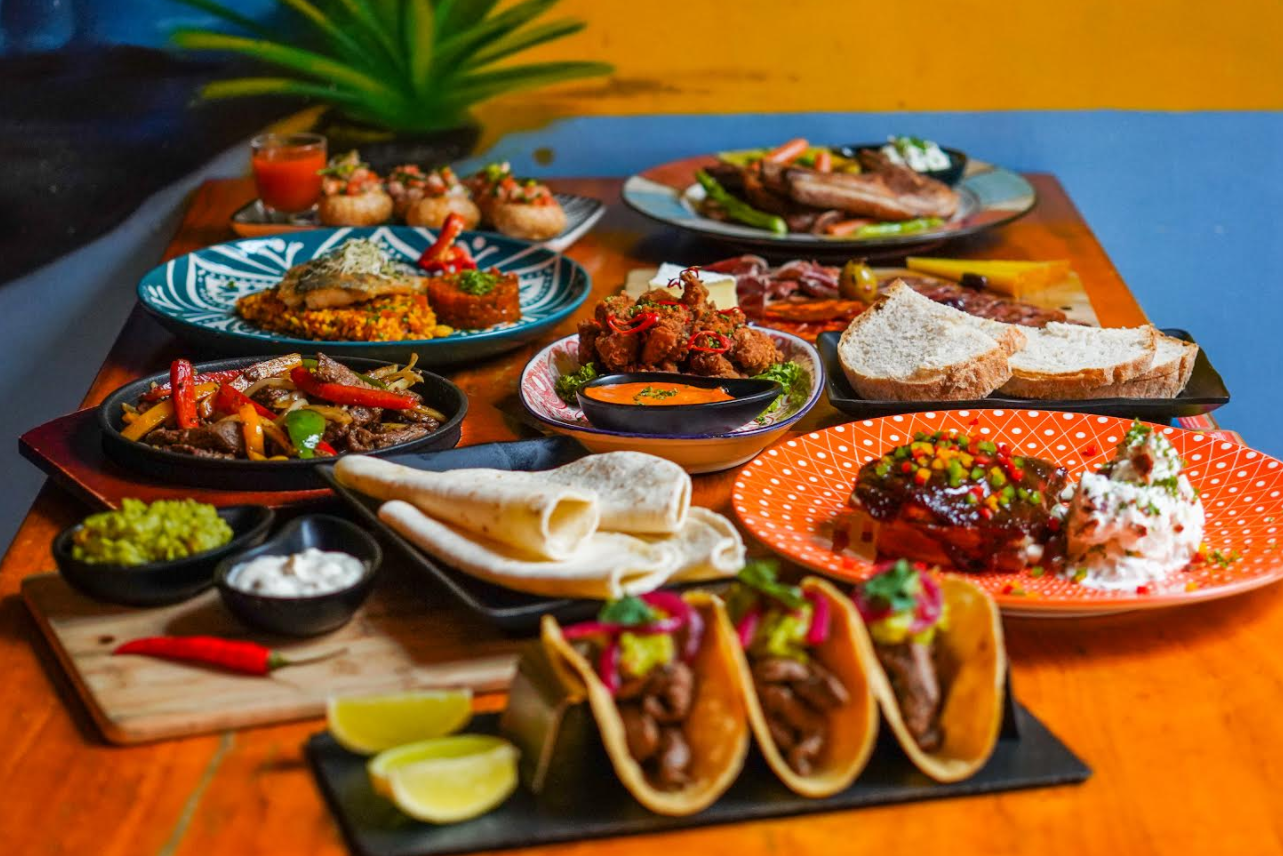 | | |
| --- | --- |
| BEST FOR | Perfect for Meeting Good Amigos, Good Food & Good Times |
| PRICING | |
| WEBSITE | |
| ADDRESS | 85 Circular Road, Boat Quay, Singapore 049437 |
| CONTACT DETAILS | +65 82988583 |
| OPERATING HOURS | Monday to Sat 4pm to 10.30pm |
Next on our list is a restaurant known to serve up honest and wholesome Mexican fare.
Nestled in the heart of Boat Quay, LosAmigos endeavours to provide quality food and service in a casual, cosy environment. Large and small groups as well as friends and family alike will easily be seated thanks to the restaurant's sizable location.
Now, aside from being able to accommodate numerous diners at one, LosAmigos is also known for its menu, which changes every day. What remains constant is the quality of the food, thanks to the use of the finest ingredients and the preparation of trained, highly skilled kitchen staff.
Some of the food items that may interest one's palate include nachos, tostadas, tacos, and fajitas. Each and every option is made to order.
Highlights
Authentic Mexican cuisine

Menu changes daily

Food is made to order

Quick service
10. El Mero Mero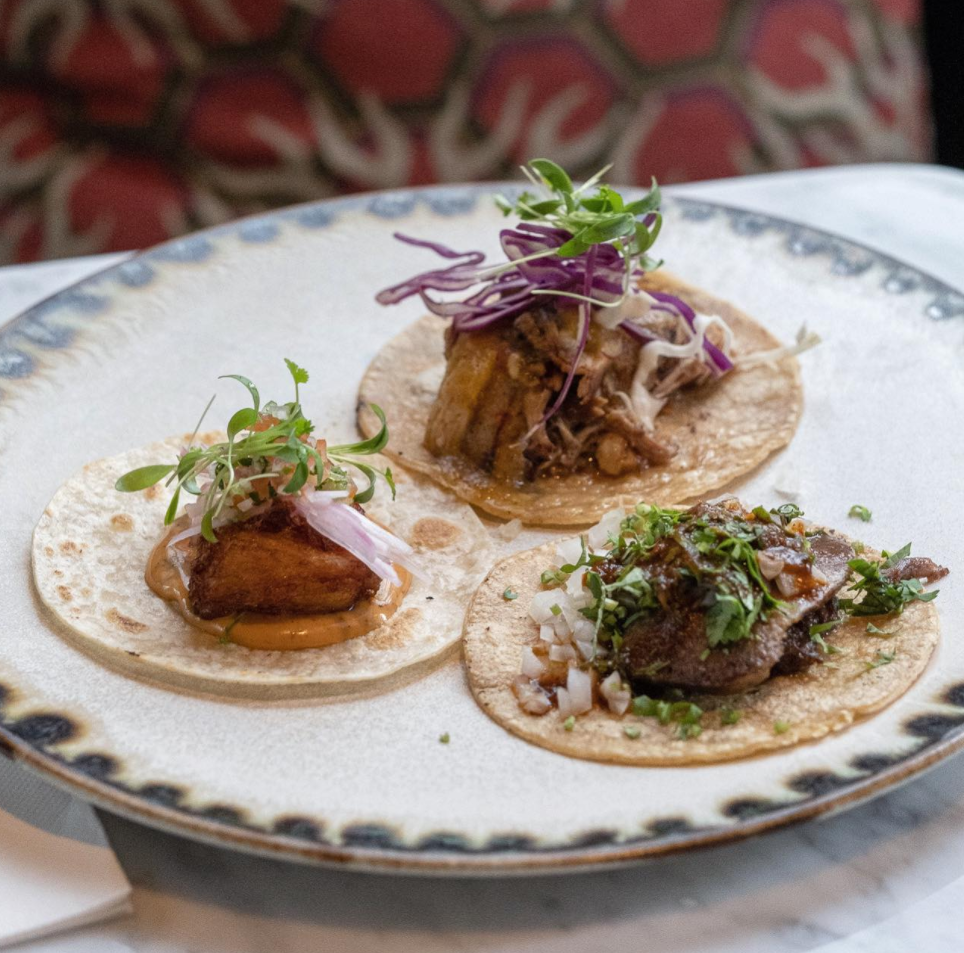 BEST FOR

Modern Mexican Cuisine 

PRICING

WEBSITE

ADDRESS

30 Victoria St, #01-19 Chijmes

Singapore 187996

CONTACT DETAILS

+65 8289 7860
[email protected]

OPERATING HOURS

Monday – Sunday 12:00pm – 10:30pm
On Victoria Street is a restaurant that strives to show the people of Singapore that Mexican cuisine has more to offer besides the typical burritos and nachos.
El Mero Mero (which means 'the best' or 'Boss of the Boss' in Mexican slang) has risen in popularity in recent times. The restaurant has received countless praises for its excellent customer service as well as mouthwatering menu filled with contemporary Mexican dishes.
One of the secrets behind El Mero Mero's menu is their use of the finest ingredients. See, El Mero Mero makes it a point to source many of their ingredients from Mexico; and their salsas and sauces are always made fresh in-house.
Another reason for their menu's popularity is its diversity, with it featuring vibrant selection of flavours from every region in Mexico. There are meat dishes as well as vegetarian dishes for those with dietary restrictions.
The El Mero Mero menu is divided into several categories: Starters, Tacos, Quesadilla Grande, Mains, Fajitas, and Desserts. Some of our personal favourites from the menu are the Cactus Salad, the Vegetarian Nachos Grande, the Shrimp Diabla Taco, the Crunchy Wagyu Beef taco, the Grilled Chicken Quesadilla, the Pork Belly in Pipian Verde Sauce, and the Classic Fajitas. 
All of the dishes are cooked to order, ensuring that they're warm and of the best quality when they get to the customer's table.
Highlights
Open daily

Al fresco dining
Makes use of ingredients sourced from Mexico
Vegetarian dishes available
And that's our list of the best Mexican food in Singapore! If you've got more options in mind, share them with us as we might also add them to our next food venture!
You may also take a look at these best halal restaurants in Singapore where they offer different types of cuisines including some of the greatest Mexican delicacies!