The Top 18 Options for the Best Laptop Repairs in Singapore
Do you have a busted laptop that needs repairing immediately? If so, it's time to ask for help from the shops that offer the best laptop repairs in Singapore — because you don't want to entrust your beloved laptop to some amateur.
Since there are a lot of repair shops in Singapore, you might get lost looking for the right one, though. Well, worry no more because we're here to help you with our list of the best laptop repairs in Singapore based on success rates and service.
1. iDevice Repair Centre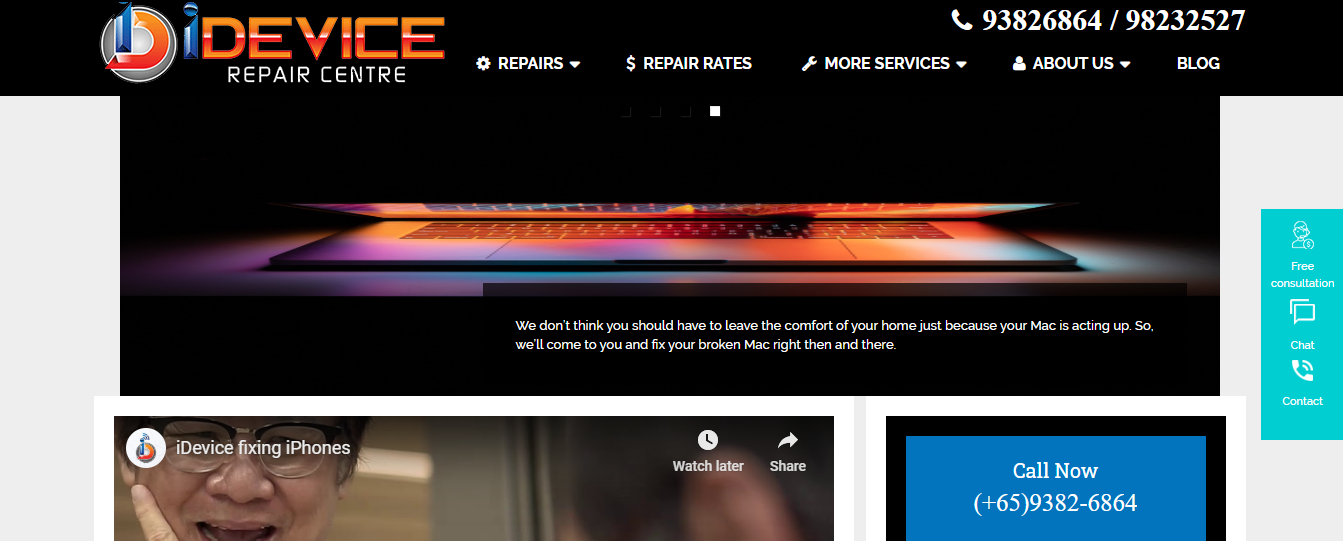 BEST FOR 

 

Macbook repairs, Urgent repairs, and Data recovery

SERVICES

Apple Phones/Tablets/Macbook and PC repairs

WEBSITE
https://idevice.sg/
ADDRESS
90 Bras Basah Road Esplanade Xchange B1-01 Singapore 189562 (Near city hall MRT)
CONTACT DETAILS
+65 9382 6864 | +65 9823 2527
OPERATING HOURS
Monday/Tuesday/Thursday/Friday: 11:00 AM – 7:30 PM
Wednesday/Saturday, 11:00 AM – 5:00 PM
Sunday/PH, Closed
iDevice Repair Centre specialises in Express repairs for MacBooks that have suffered motherboard damage, battery damage, etc. They offer affordable and reliable repairs for your damaged MacBooks, Laptops, iPhones, IMac, iPads, and more with up to 90 days warranty. 
iDevice has more than 10 years of industry experience when it comes to repairing Laptops, MacBooks, and your other Apple devices. 
Recently, they also started their YouTube channel to share more about the common damages for your MacBooks. Besides repairing, they also specialize in Data Recovery and have their own in-house engineers to recover your lost data from your damaged laptops and phones. 
Their fuss-free Free Evaluation Process usually takes 1-2 hours only and most of the parts replacement for your devices can be done on the same day without leaving overnight. 
If you are looking for Express repair for your Laptop or phone repairs at affordable pricing, do check them out. All their quotes are transparent with no hidden charges at all. 
Highlights
Express repairs available 
Affordable pricing 
Free evaluation and transparent pricing
No Repair, No Charge policy
Customer Reviews
Here's what customers have to say about iDevice Repair Centre:
"iDevice is super responsive! Dropped them a WA at 10pm for an urgent repair the next day and they replied me instantly! They also have promos! Really good price and service 🙂 Would recommend anyone to come here for your Apple devices service."
"I would certainly recommend this joint. They were communicative, the work did not take extremely long, and the team was really meticulous in examining the laptop hardware and all, and ensuring that all the bits were operational before sending them back. As price point is always an issue with some of these fixes, what I'm extremely thankful for is their creativity, patience and trying everything they can to provide the great service at the most reasonable price. They even called personally to explain matters and answer queries in detail."
2. Laptop Repair Singapore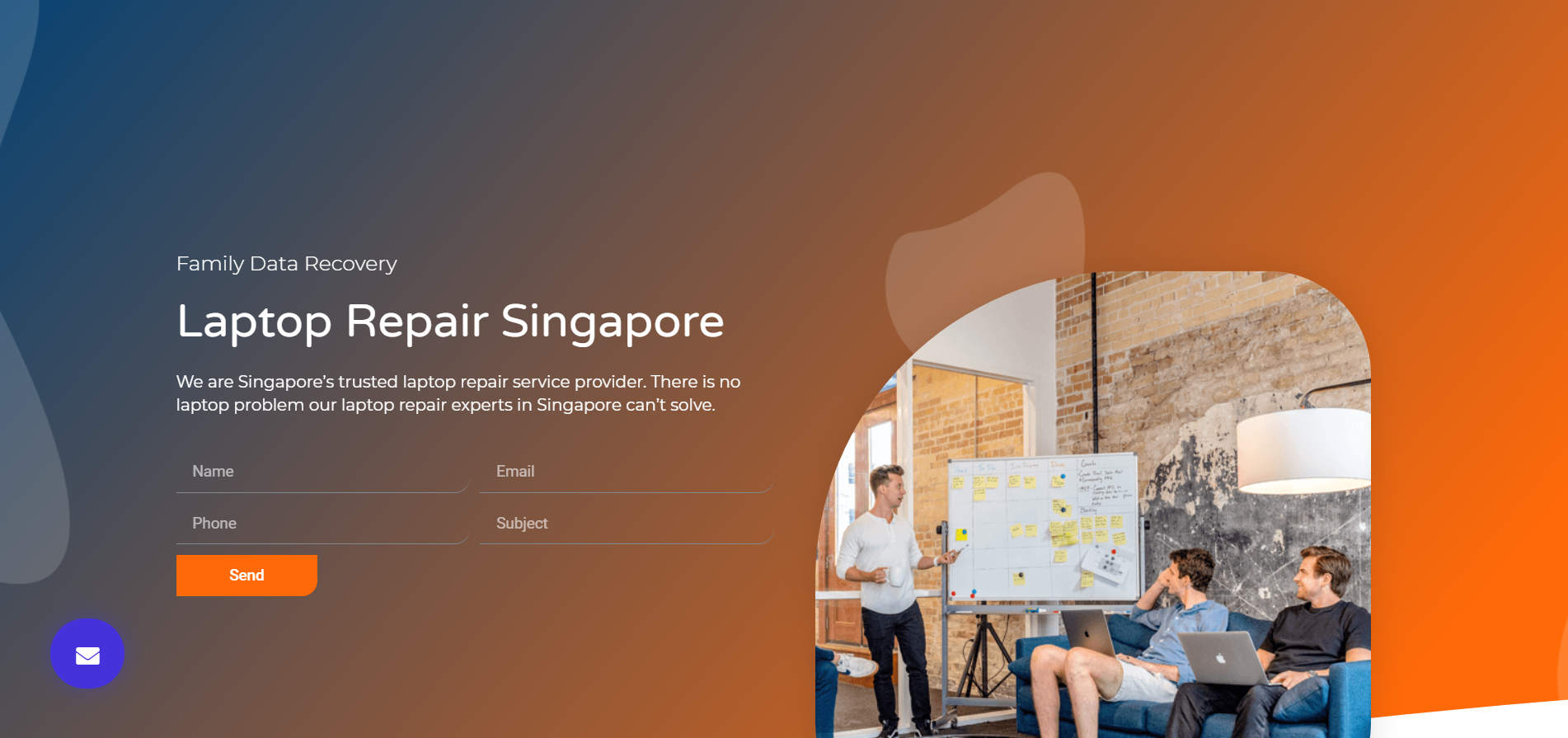 If you're having laptop issues, then Laptop Repair Singapore will offer the best solution for it. They're well-known as one of the most trusted laptop repair experts in Singapore.
Their team of laptop repair experts are experienced in repairing laptops of various models. They also stay updated on the latest and most efficient ways to repair laptops. You can count on them to bring your laptop back to peak condition.
Highlights
Free quote available
Team of laptop repair experts
Prompt laptop repairs
Comprehensive services
3.  Fynd

| | |
| --- | --- |
| BEST FOR  | Expert Technicians |
| SERVICES | Laptop Repairs, Macbook Repairs and Upgrades, Data Recovery, Virus Removal, Disk Upgrades. and Wifi Solutions |
| WEBSITE | https://www.getfynd.com/ |
| ADDRESS | 1 Scotts Road Shaw Centre #24-10 Singapore 228208 |
| CONTACT DETAILS | 64328208 |
| OPERATING HOURS | Monday – Friday, 10:00 AM – 8:00 PM |
Fynd is known for providing convenient and affordable laptop and mobile phone repairs. Over its years of operation, it's been featured on countless magazines and publications due to its quality and reliable laptop repair services — which is why we included it in our list of the best laptop repairs in Singapore.
Some of the services offered by Fynd include battery and screen replacement, disk upgrades, water damage repairs, malware removal, and data recovery.
You can be confident that your laptop will end up in good hands here as every technician on its team knows how to work around laptops and mobile phones.
Highlights
Competitive rates
Professional technicians
Mobile and tablet repairs
4. Pronto Arigato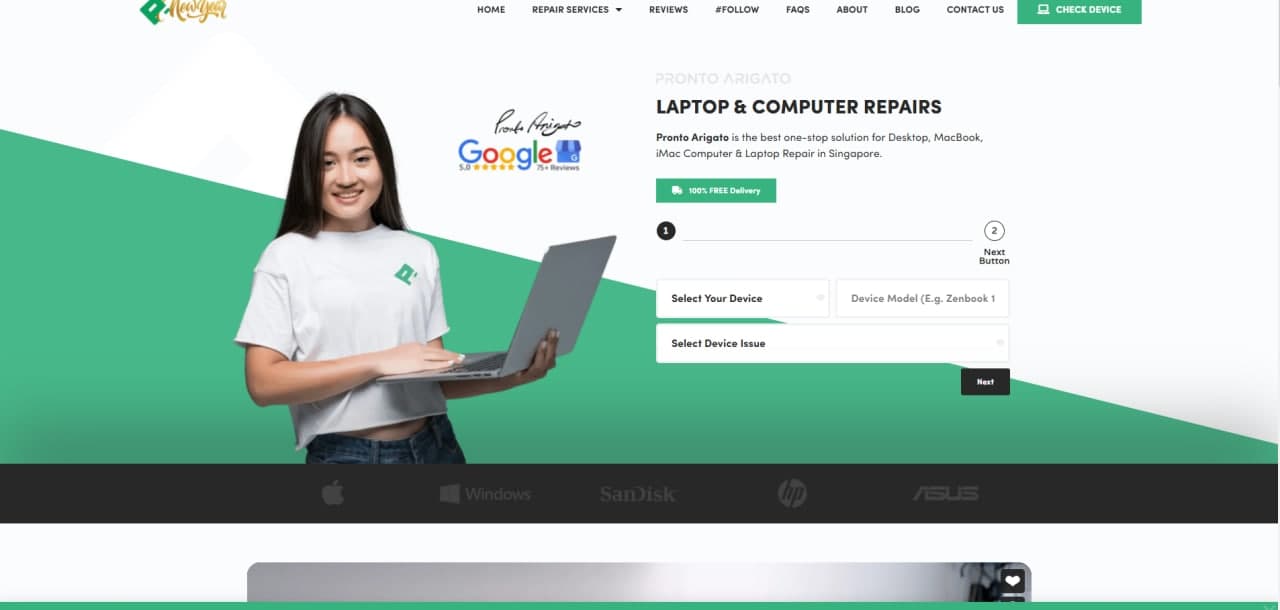 BEST FOR
Excellent service Laptop repairs
WEBSITE
https://prontoarigato.sg/
ADDRESS
Paya Lebar Square
60 Paya Lebar Road #13-09
Singapore 409051
CONTACT DETAILS
65 9299 9626
[email protected]
OPERATING HOURS
By appointment
Pronto Arigato started off humbly as a home-based service provider doing MacBook repair. Now, they continue to be committed to quality services with their trusty technicians.
They offer repair, maintenance and upgrade services on Apple and Windows devices. They make sure customers are 100% satisfied.
Personal data theft, dishonest pricing strategies and improper treatment of personal devices are real occurrences in Singapore's repair industry. A professional repair at an affordable price, the experts at Pronto Arigato will offer services with any Mac or Windows repair.
Highlights 
Transparent service
Customized repairs
Strictly no Hidden Charges
Customer Reviews
Here are some reviews left by previous clients:
"Had issue with my macbook hinge. Contacted them and replied 1 day after. Went down to their office to fixed it. Done within 20mins. So so grateful for them! Thank you so much Pronto Arigato!"

"Superb satisfied with this trustable team! Had my keyboard replaced with a new one at a lower cost as compared to other stores like APPLE! 101% recommended!"

"The staff provides professional and quick services. Thought that my computer would be beyond fix but wow was I surprised. Went to many places that says that my 2015 macbook processor has too much damage and a change will not be available and I should just spend the money on the latest model. But pronto helped salvage this important memento of mine at a reasonable cost."
5.  Budget PC Upgrade & Repair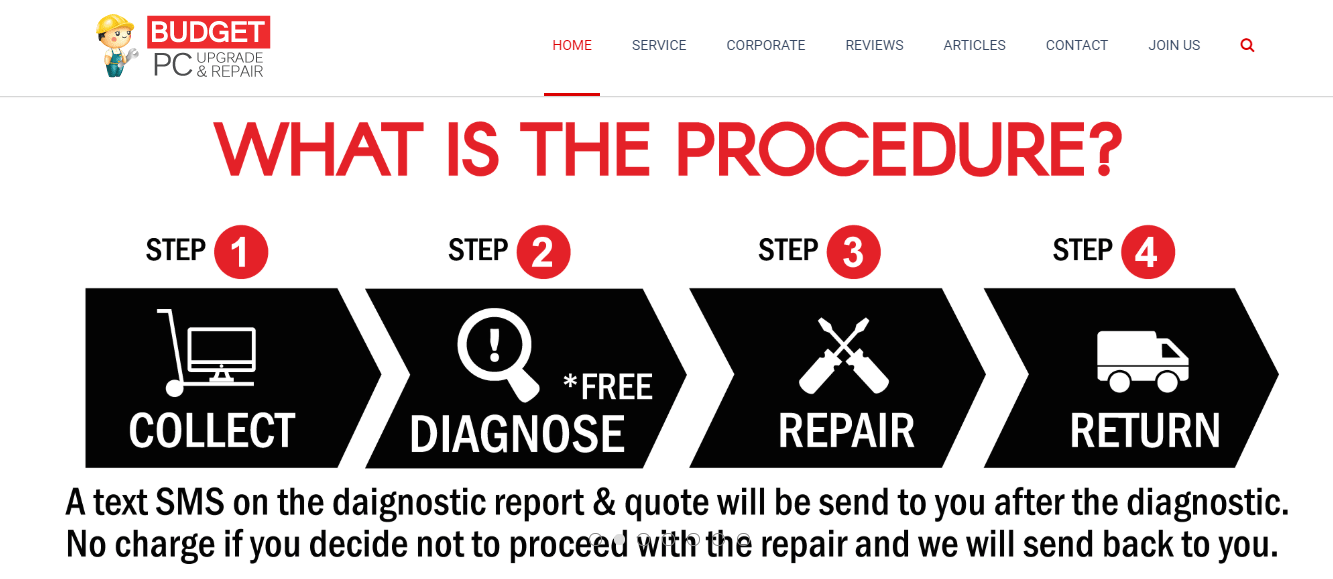 | | |
| --- | --- |
| BEST FOR  | Transparent Quotation |
| SERVICES | Computer Repair, Data Recovery, and Faster PC Performance |
| WEBSITE | https://www.budgetpcupgraderepair.com/ |
| ADDRESS | 8 Burn Road #01-04, Trivex, Singapore 369977 |
| CONTACT DETAILS | +65 6950 0453 |
| OPERATING HOURS | 10.30am-6pm (Opens Mon, Tue, Thu, Fri, Sat, Sun) Closed on Wednesday |
Since laptop and PC repairs can lean towards the expensive side, you might be looking for repair shops that offer cheap services. Here's Budget PC Upgrade and Repair, and we believe that it does some of the best laptop repairs in Singapore.
It provides technical support for any type of laptop problem, such as poor laptop performance, data recovery, faulty operating system, and replacement of parts. It has a team of experienced technicians who can deal with Macbooks, iMacs, computer desktops, notebooks, and other devices.
If you've no time to personally visit its stores, you may opt for home service or pick-up and delivery services for a minimal additional price.
Highlights
Affordable rates
Free quotation
Experienced technicians
With warranty
Customer Reviews
Here are some notes from customers that were posted on Google Reviews:
"My mother (Lynn) requested to get our 2 PCs checked and serviced – the guys that helped us from customer service to the person who helped built our new pc to the delivery guy were all really nice and understanding of our IT and financial needs. Furthermore the delivery guy (Alvin) was really patient with our dog nosing around the installing process. They had a really good attitude throughout the process and I'm really really grateful to have worked with them. Good job!"
"Really very happy with their service. Offer to pick up my set and send back after repair. Plus so patience in explaining some of the technical terms which to me is totally alien. Payment is also easy. I guess it is mutual trust and respect! Thanks again!"
6.  Lynx IT Services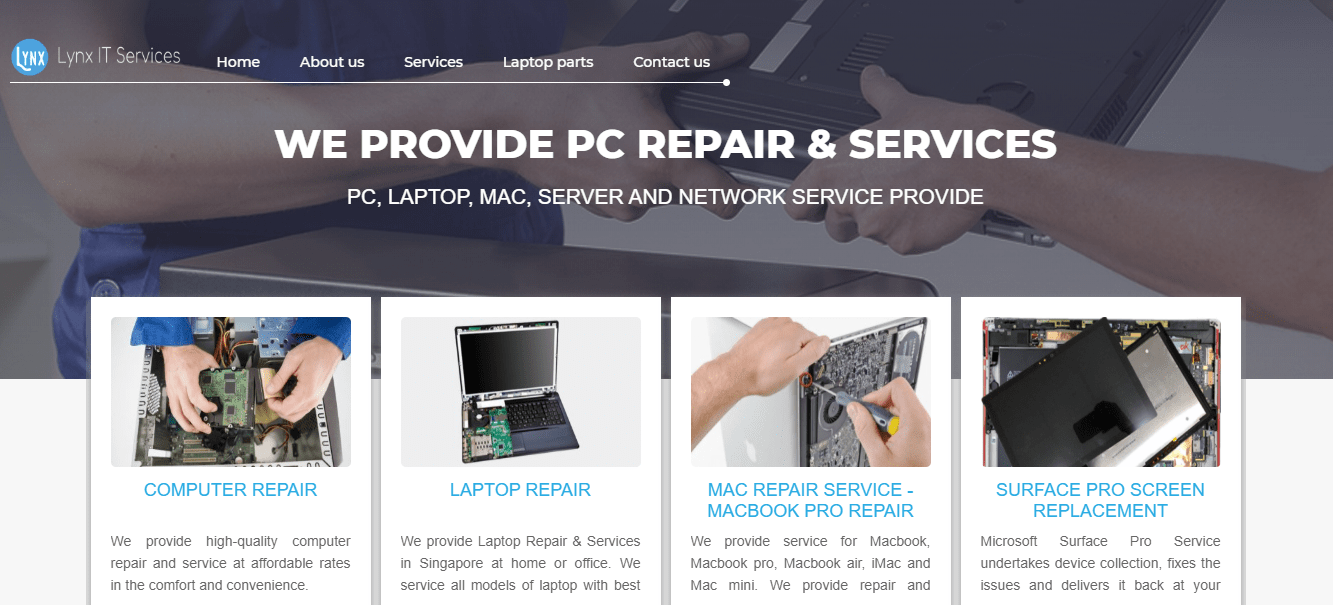 BEST FOR 
Work Warranty
SERVICES
Laptop Repairs, Computer Repairs, Screen Replacement, and Data Recovery
WEBSITE
http://www.lynxitservices.com/
ADDRESS
65 Ubi Road 1,

 

#03-78, Oxley Bizhub,

Singapore 408729

CONTACT DETAILS

HP        :  (+65) 6977 7990




Tel        :  (+65) 6638 8727

|

[email protected]

OPERATING HOURS
Monday – Friday, 10:00 AM – 7:00 PM
Unlike other repair shops, Lynx IT Services has fixed rates for all its repair services, from computers to laptops. No matter how complicated the problem of your laptop is, the repair fee will not increase… so customers can expect that what will appear on the bill is the exact rate that was explained to them prior.
What's more, all of its services come with a 1- to 6-month work warranty to ensure that each laptop is repaired to the highest quality.
Its experienced technicians will fix your laptop for free if it starts acting up again, as long as it's covered by the warranty period — which is why we call it one of the shops with the best laptop repairs in Singapore.
Highlights
Fixed rates
Experienced technicians
1 to 6 months of warranty
7.  RM Computer Services
BEST FOR 
Trained Employees
SERVICES
Laptop Repairs, Macbook Repairs, iMac Repairs, Screen Replacement, Keyboard Replacement, and Data Recovery
WEBSITE
https://rmcomservice.com/
ADDRESS
52 Jln Kembangan, Singapore 419118
CONTACT DETAILS
+65 84 93 93 95 |

[email protected]

OPERATING HOURS
Monday – Friday, 10:00 AM – 10:00 PM
Established in 2008, RM Computer Services has grown into one of the most trusted names in laptop and mobile phone repairs in Singapore.
One of its secrets to success is that it uses only trained and professional technicians and support staff who commit themselves to making sure every customer is satisfied.
It also offers a wide array of services, including screen replacement, keyboard replacement, data recovery, operating system upgrade, hard drive upgrade, and a whole lot more.
In fact, it has repaired at least 5,000 laptops and personal computers since it started running, proving it does the best laptop repairs in Singapore.
Highlights
12 years of experience
Skilled technicians
Customer Reviews
Here are some comments posted by satisfied customers on Google Reviews:
"Fantastic and trustworthy! Very glad I found this place before heading down to Sim Lim. I was initially a bit apprehensive after reading the latest comment but still went down to take a look. No regrets! Prices are very reasonable. Ritzi is very patient, fast in rectifying the issues and handles my laptop gently. Take the additional effort to wipe and clean my laptop before handing over.  Definitely my "go to" next time. Thanks RM!"
"Small shop with friendly technicians. Was discouraged at first by the shop mess, but decided to give this shop a try since they got many 5 star reviews.  Thanks for having it repaired within 2 days. Send in Friday, collection on Saturday. Thumbs up!"
8.  The Digital Mage Pte Ltd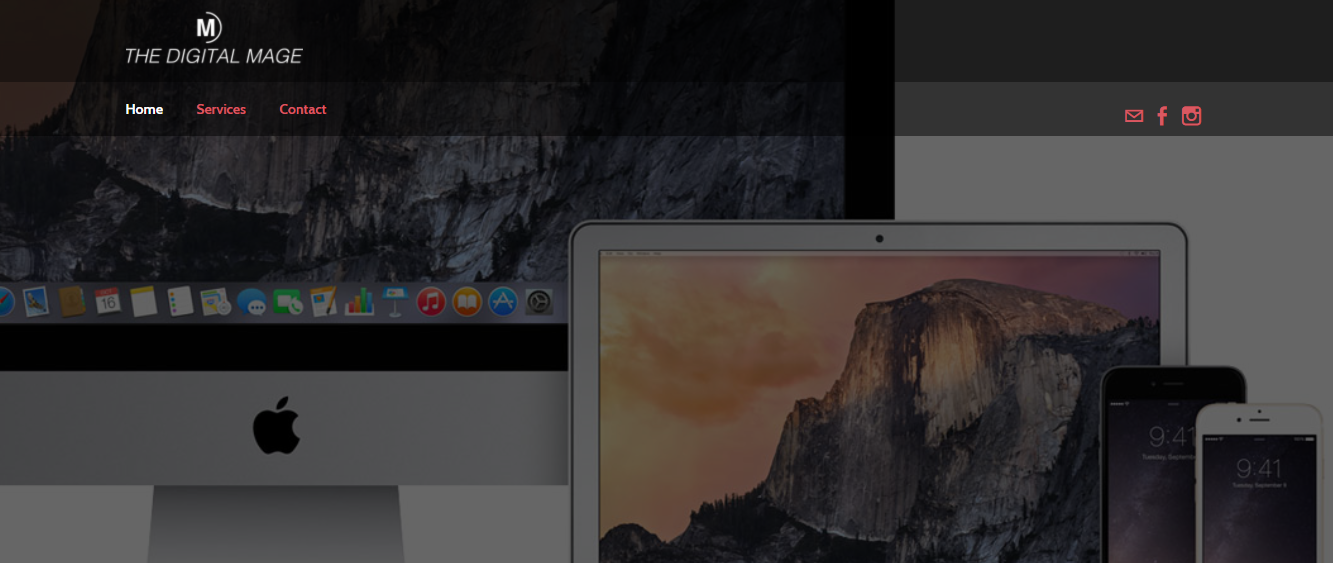 BEST FOR 

 

Service Warranty
SERVICES

Laptop Repairs, Phone Repairs, Tablet Repairs, Secondhand Devices, and Trade-ins

WEBSITE
http://www.thedigitalmage.com/
ADDRESS
7030 Ang Mo Kio Ave 5 [email protected] #08-54 Singapore 569880
CONTACT DETAILS
+65 9362 4433 | [email protected]
OPERATING HOURS

Monday – Friday, 9:30 AM – 6:00 PM
If you think that your laptop can no longer be repaired, then asking for help from The Digital Mage may change your mind. It prides itself on being a repair company that can fix devices regardless of how bad the damage is — which is why we name it among the shops with the best laptop repair in Singapore.
Another thing worth noting about it is that all its services come with a 6-month warranty, which is longer than most repair companies. So, customers are free to have their devices fixed again as long as the warranty period still stands.
Its expertise in repair doesn't end with just laptops either: you may also seek its services for your phone and tablet repair needs. Above all, its diagnostics and pickup/delivery services are free!
Highlights
Free pickup/delivery
Free diagnostics
6 months warranty
9. Tekkie Help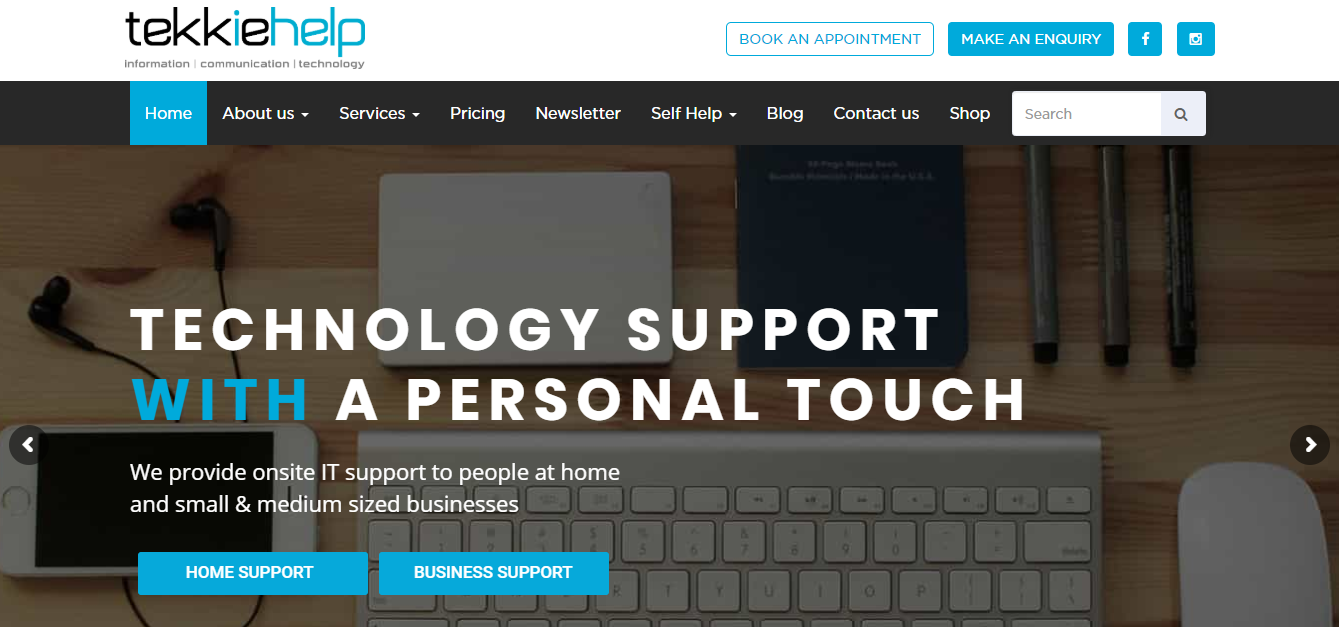 BEST FOR 

 

Excellent Credentials
SERVICES
Laptop Repair, PC Repairs, WiFi Optimisation, Phone Repairs, Data Recovery, Email Support, and Malware Removal
WEBSITE
https://tekkiehelp.com/
ADDRESS
216 Joo Chiat Rd, Singapore 427483
CONTACT DETAILS
+65 81138682 | [email protected]
OPERATING HOURS

Monday – Saturday, 8:30 AM – 6:00 PM
Tekkie Help is one of the IT support companies in Singapore that have a great track record and impressive credentials. Its services have been acknowledged and awarded by various publications and bodies multiple times, proving that it's the best when it comes to technology support.
In terms of range of services, it definitely doesn't fall short. Some of its services include PC repairs, laptop repairs, data recovery, phone repairs, and malware removal.
Despite being a prominent IT support company, its rates remain reasonable and competitive — which is why we name it one of the top options for the best laptop repair in Singapore.
Highlights
Competitively priced
Holistic approach
Trustworthy team
Customer Reviews
Here are some reviews left by satisfied customers:
"I received timely, friendly and efficient service from Tekkie Help. Unfortunately, my issue couldn't be resolved as the fault was with my old laptop. However, I received extremely helpful follow-up advice including what to look out for in a new laptop and specifications relevant to my particular requirements. I'll definitely be utilising their services in the future – highly recommended."
"No more frustrated wasted hours trying to do something that Tekkie Help can resolve in one quick visit. Excellent and quick response both arranging an appointment and the onsite technical support staff are friendly, patient and knowledgeable. Thoroughly recommend Tekkie Help to anyone."
10. TRIT Computer Repair & Data Recovery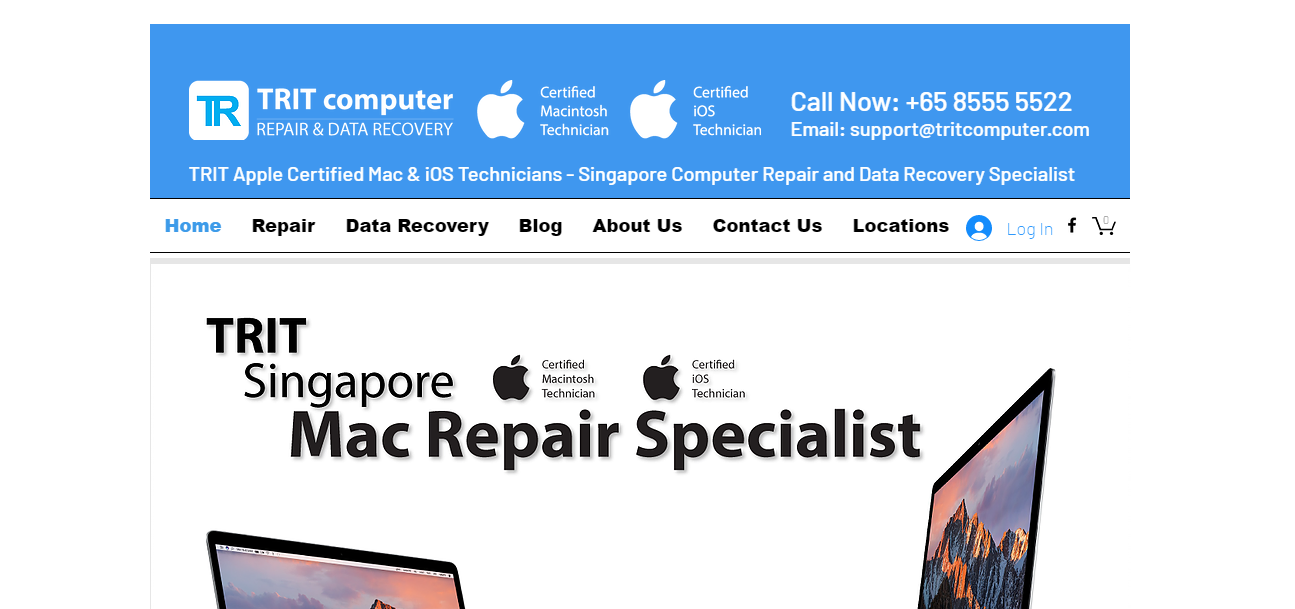 BEST FOR 

 

Mac Repair
SERVICES
Macbook Repair, iMac Repair, Laptop Repair, and Data Recovery
WEBSITE
https://www.tritcomputer.com/
ADDRESS
631 Ang Mo Kio Ave 4, #01-922, Singapore 560631
CONTACT DETAILS
+65 8555 5522 | [email protected]
OPERATING HOURS

Monday – Sunday, 11:00 AM – 9:00 PM
Trit Computer Repair and Data Recovery is composed of a team of certified Macintosh and iOs technicians. With over 8 years of experience as a business, it has worked on thousands of laptops and recovered a lot of data.
It also has an extensive range of services that include iMac repairs, Macbook repairs, laptop repairs, data recovery, iPhone repairs, among others. It specialises in Apple products and can fix even the previous Macbook models.
Getting in touch with them is very easy too because they have 4 branches scattered all over Singapore, making them an accessible laptop repair shop.
Highlights
Mac specialists
Affordable rates
4 branches
Customer Reviews
Here's what customers have to say about the services of Trit Computer Data & Recovery:
"I went to TRIT at AMK to get my cracked Macbook pro screen fixed. Technician was very friendly and the screen was changed in 2 hours. I saved a couple hundred dollars compared to if i get it done at Apple. There is also 3 months' warranty. Thanks, TRIT, for a job well done!"
"Very happy with TRIT AMK branch service. I called today before lunch to find out if I'm able to replace my Macbook Air battery during lunch time. I was told that there isn't any stocks left and I can only do it the following day. However, towards the evening, I was told that they managed to get the battery I required. I swung by during the evening and the replacement was done swiftly. The staff were patient and very helpful. Thumbs up!"
11. Nascorps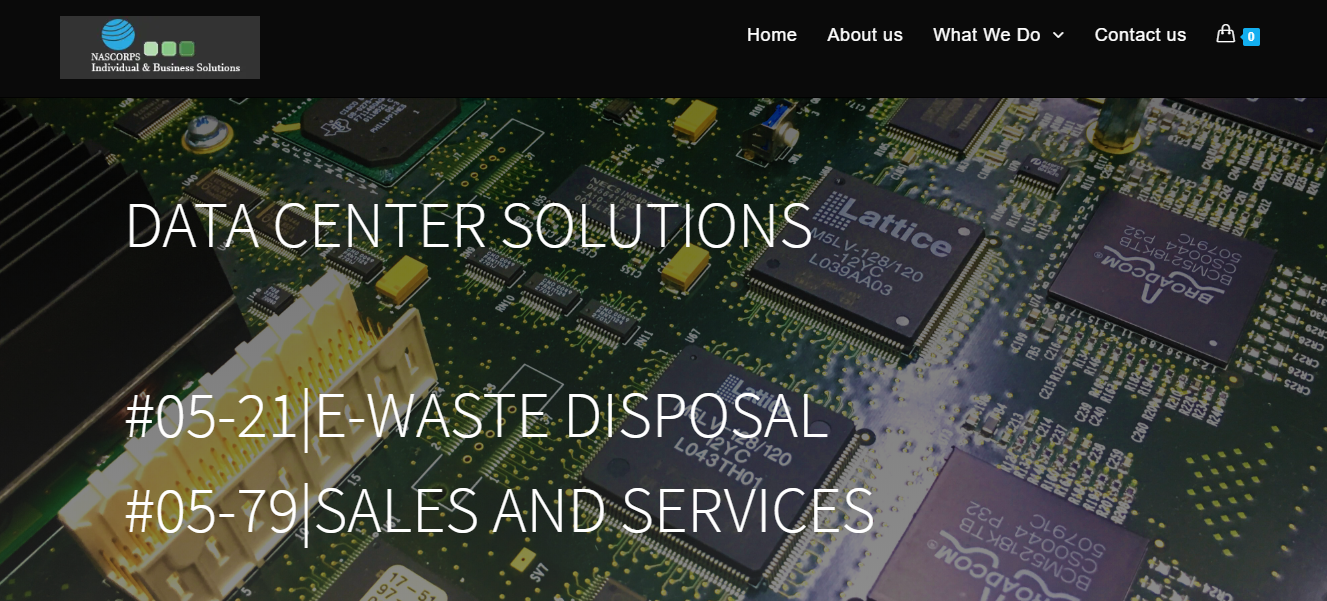 BEST FOR 

 

Data and Computer Solutions
SERVICES
Repair Services, Sales & Solution, Recycling & Disposal, and E-Waste Awareness
WEBSITE
https://nascorpasia.com/test/
ADDRESS
#05-79 , Sim Lim Square
1 Rochor canal Road
Singapore 188504
CONTACT DETAILS
+65 96820482 | [email protected]
OPERATING HOURS

Monday – Sunday, 10:30 AM – 8:00 PM
If you're seeking a repair shop that does more than just basic repairs, then Nascorps would be your best best. Besides repairing computers and laptops, it also recycles electronic parts such as keyboards, monitors, printers, hard disks, and even motherboards.
It has a team of professional technicians who have 10 years of experience under their belt, so rest assured that your device will end up in safe hands. Above all, their rates are considerably cheaper compared to other repair shops.
Highlights
Affordable services
Recycled electronic parts
Expert technicians
12. M3 Digital Hub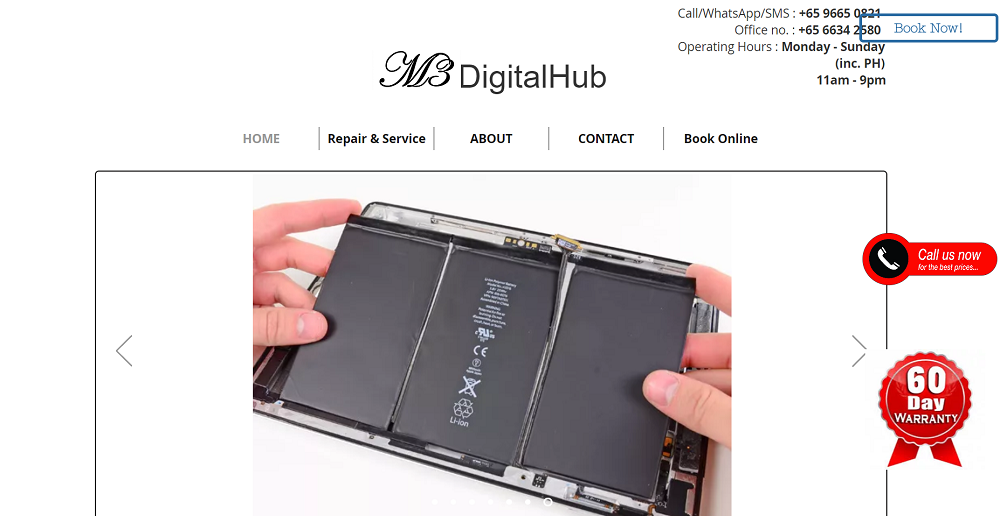 BEST FOR 

 

Cost-efficiency of service, repair of apple products
SERVICES
Gadget repair
WEBSITE
https://www.m3digitalhub.sg/
ADDRESS
M3 Digital Hub Pte Ltd, City Square Mall, 180 Kitchener Road #03-19, Singapore 208539
CONTACT DETAILS
Call/WhatsApp/SMS : +65 9665 0821 Office no. : +65 6634 2580
OPERATING HOURS
Monday – Sunday, 11 AM – 9 PM
If you're looking for a cheap place that can repair yoru laptop as soon as possible, this is the place to go. Aside from having the most efficient solutions, they are also environment-friendly. They make sure all used items are recycled properly.
All technicians are required have a minimum experience of 3 years to guarantee quality service. Every customer will surely leave this place satisfied.
Highlights
Highly skilled and experienced technicians
Clients can watch the repair process to ensure integrity of parts and security of data
13. Tekkie Help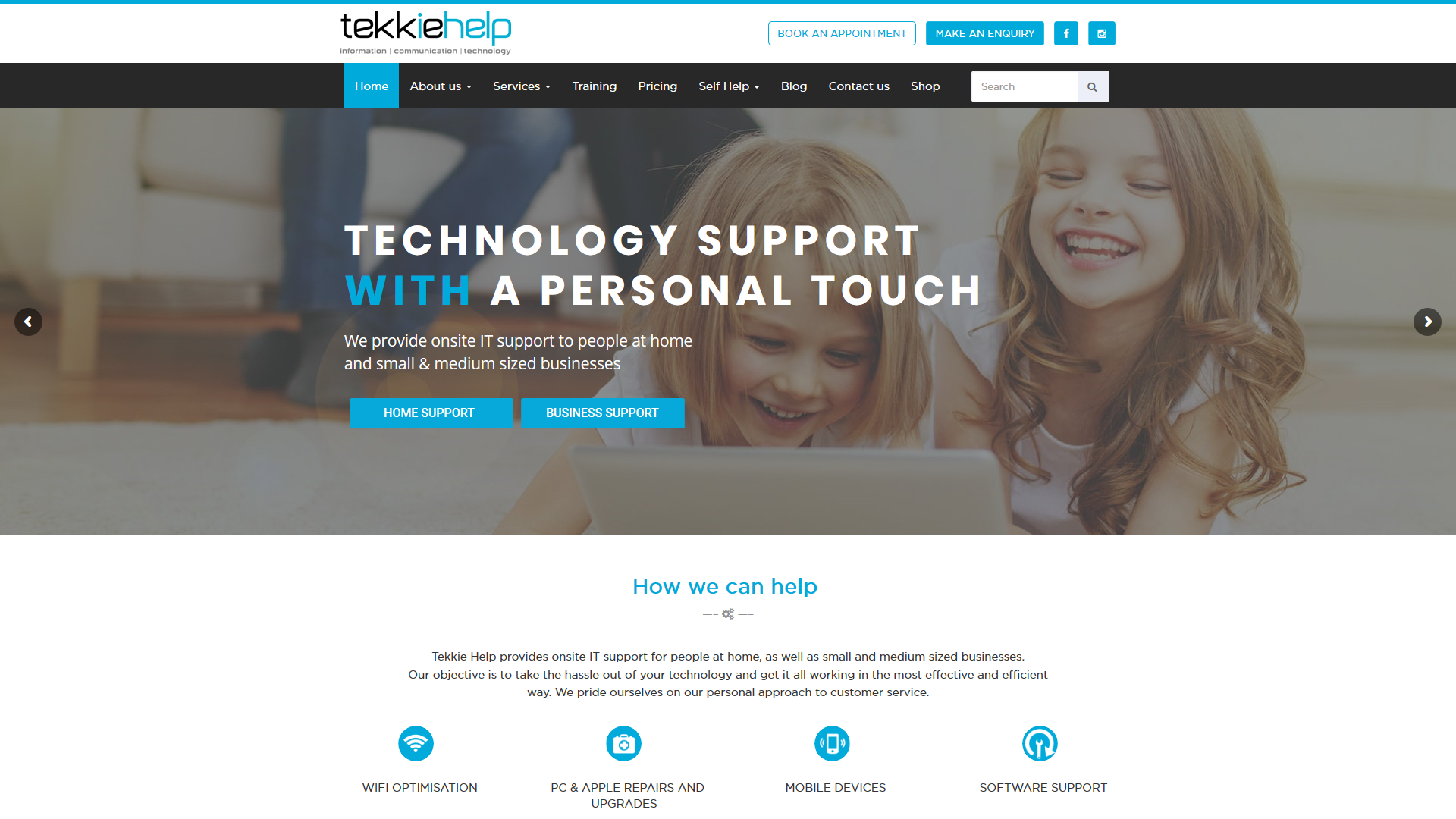 Whatever problem you may face with your laptop, Tekkie Help is sure that they can fix it. They're known in Singapore as an onsite IT support that aims to assist people who are not tech-savvy and need technical help.
They company consists of a team of highly skilled technicians who have many years of experience in the field. Each member has their own specialization, so rest assured that you'll be receiving the highest quality service for whatever you may need. They also do in-home assistance and telephone support, if you're ever unable to go to their shop.
Aside from laptop repairs, Tekkie Help also offers other services, like Wi-Fi optimisation, software support, data recovery, and more.
Highlights
Fast and efficient repairs
Professional personnel
Amazing IT Service
Customer Reviews
Below is a feedback written by a customer of Tekkie Help:
"Prompt response and very fast turnaround. Tekkie Help's service was very much appreciated. Will definitely use them again and recommend them to friends." 
14. TRIT Computer Repair & Data Recovery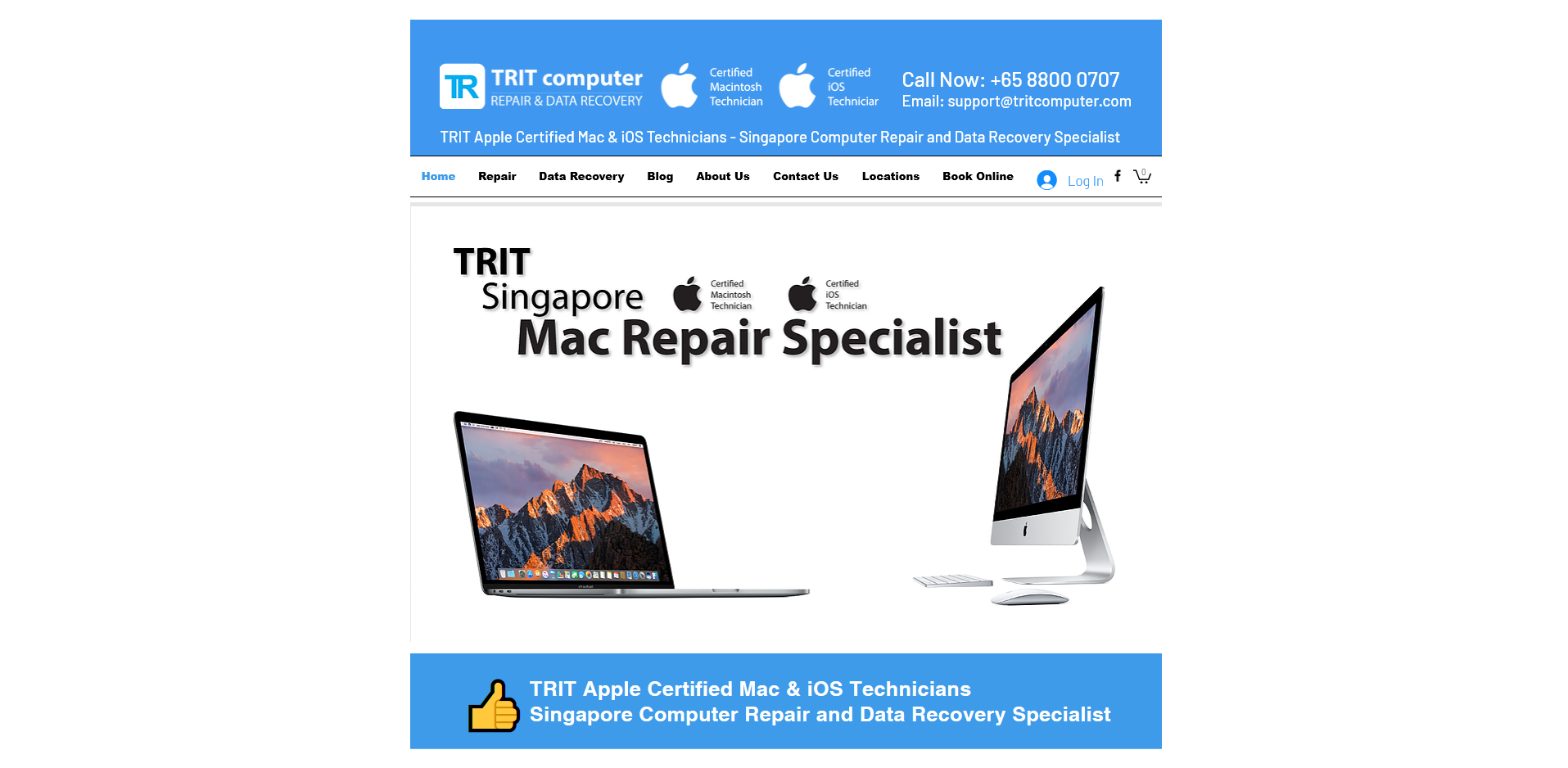 BEST FOR 
Apple Repairs
SERVICES
Repair and Data Recovery
WEBSITE
https://www.tritcomputer.com/
ADDRESS
926, Yishun Central 1, #01-191, Singapore 760926
CONTACT DETAILS
(+65) 6755 7715
[email protected]
OPERATING HOURS
Daily: 11am–9pm
While laptops usually have warranty, it doesn't actually cover every tech problem you may experience. That's where expensive service fees come from. The shop you purchased your laptop from need not be your repair shop– sometimes, there are other repair shops that offer the same or in some cases, better, services for a lower price.
Macbooks aren't exactly the easiest and cheapest to fix, so you want to make sure that you're bringing it to someone experienced. This is where TRIT Computer Repair & Data Recovery comes in. They are highly skilled in any kind of laptop repair, especially Apple gadgets– they are actually certified Macintosh technicians.
TRIT's high quality service and low prices are something you can rely on when you're in need of quick fixes or heavy repairs. They're with you before, during, and after the period of service.
Highlights
Super fast service repair
Decent rates
Excellent customer service
Customer Reviews
Read what a customer has to say about TRIT's premium quality repairs and customer service:
"Very good first experience! Texted in to check for availability of parts, Malcom replied to say no stock but will let me know when it arrived – and he really did!
Headed down today after making an appointment. Malcom was very clear in what needed to be done, and even spotted that my battery had swelled! (Yes more cost to me, sadly! But it had to be done for safety)
Despite handling the shop alone – doing repairs & tending to walk in customers, Malcom still managed to complete my repair within the stated time! And he was very polite to all customers that walked in for questions.
The amount of traffic to this shop shows their professionalism and quality of work! Will definitely be back if I need any mac repairs (hope not though)!"
15. Nascorps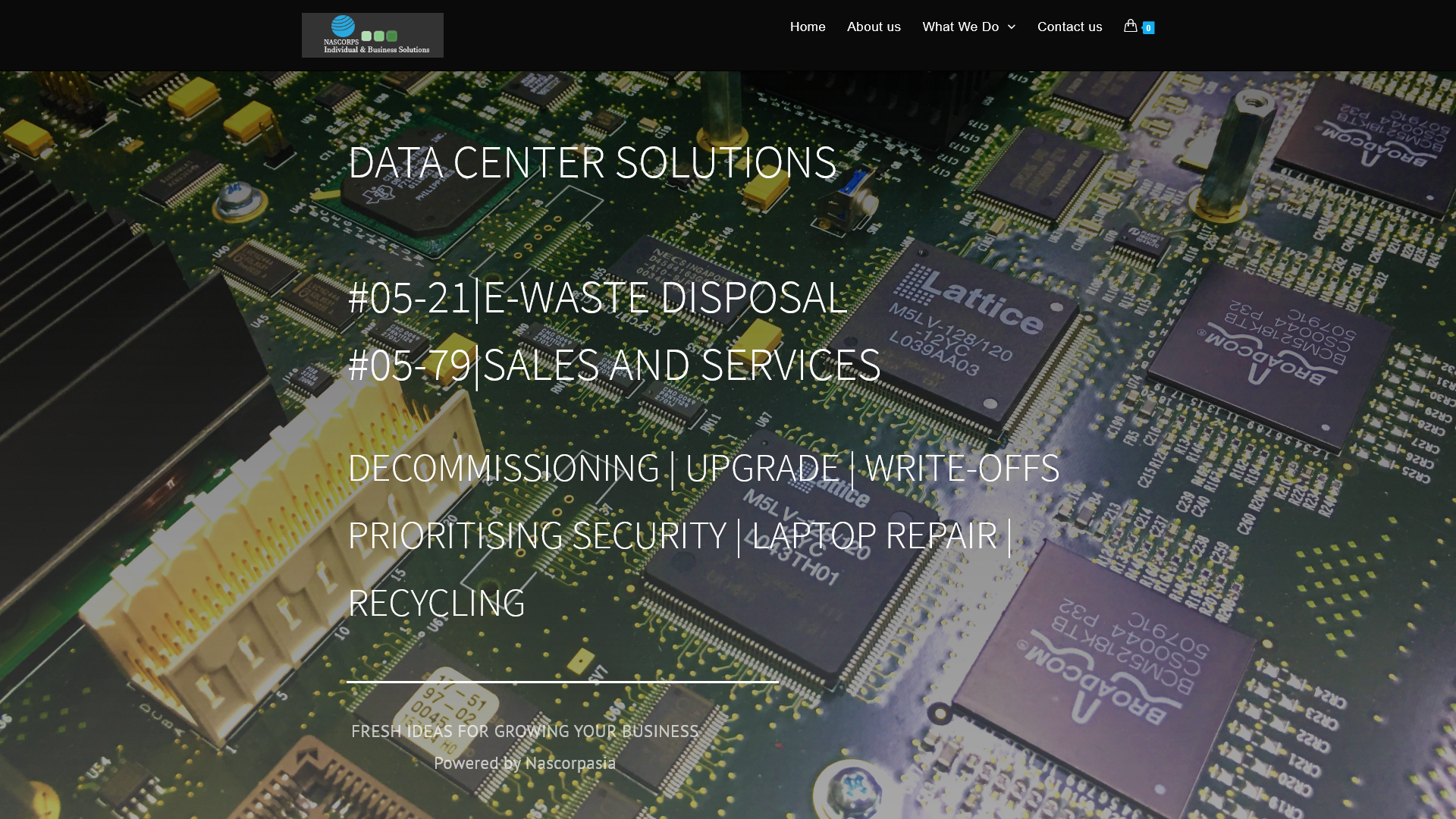 | | |
| --- | --- |
| BEST FOR  | Wide range of laptop repairs |
| SERVICES | Repair and Services, Sales and Solution, Recycling Disposal, E-waste awareness |
| WEBSITE | http://www.nascorpasia.com/ |
| ADDRESS | 05-21 Simlim Square, 1 Rochor Canal Rd, Singapore 188504 |
| CONTACT DETAILS | (+65) 9682 0482 |
| OPERATING HOURS | Daily: 10:30am–8pm |
Whatever brand your laptop may be, Nascorps is likely to know every little thing about it. Their repair services are unparalleled and deemed as one of the best in Singapore. The technicians in the company has had over a decade of experience repairing not only laptops, but also motherboards, desktops, and other hardware.
They specialise in hardware decommissioning– where they eliminate data exposure risk using cutting edge technology. Aside from their repair services, Nascorps also offers Data Recovery, Data Destruction, and even Buy and Sell. With their expertise and experience, rest assured that you'll receive nothing but the best with Nascorps.
Highlights
Highly skilled repair personnel
Service Warranty
Reasonable pricing
Customer Reviews
Here's one of the comments left on Nascorps' Google Review, proving how amazing they are in their job:
"The guy i will go to. Very honest and pratical chap. Best recommendations are usually conversed to customers and pricing is definitely competitive. Customers with issues should definitely pay a visit here. You dp not see such honest guys around often." 
16. Star Shield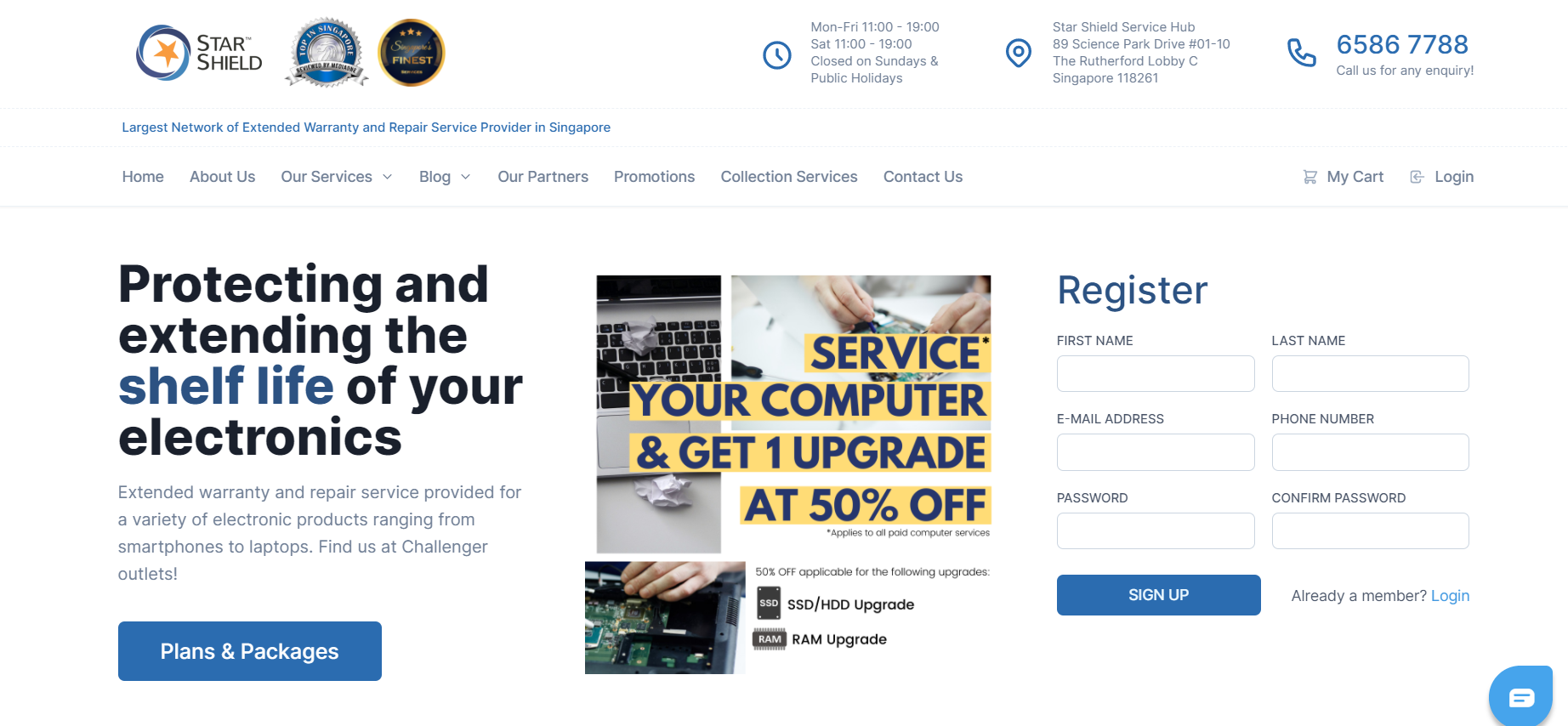 BEST FOR 
Extended Warranty and Repair Services
SERVICES
Warranty Services
Repair Services
Data Encryption Service
Live Video Consultation
WEBSITE
http://www.starshield.sg
ADDRESS
89 Science Park Drive #01-10
The RutherFord Lobby C
Singapore 118261
CONTACT DETAILS
Telephone No
+65 6586 7788

Email Address
[email protected]
[email protected]
OPERATING HOURS

Hotline Operating Hours
Mon-Sat 11:00 – 19:00
Closed on Sundays & Public Holidays

Service Centre
Mon-Sat 11:00 – 19:00
Closed on Sundays & Public Holidays

Star Shield @ Challenger Stores
Tues-Sun 13:00 – 21:00
Closed on Mondays
Star Shield is a repair company with a large network of service providers around Singapore. They work on a variety of electronic devices, from laptops to smartphones and everything in between.
Their team of technicians strive to provide the highest caliber of service to their clients, no matter the problem. They work towards one goal: protecting and extending the battery life of your electronics.
With their various branches around Singapore, there's no need to worry about finding the nearest branch in your area. You can count on them to serve you reliably during each and every visit.
Highlights
Excellent quality
Reliability assured
Good service
Large store network
17. Mac.Infinity
| | |
| --- | --- |
| BEST FOR | Apple Repair Products |
| SERVICES | Watch, iPhone, iPad, Macbook, iMac, SSD, Data Recovery, Windows, Software, Surface Pro Repair |
| WEBSITE | https://www.macinfinity.sg/ |
| ADDRESS | 9 Raffles Boulevard ,Millenia walk #01-68 Singapore 039596 |
| CONTACT DETAILS | (+65) 9237 1529 | [email protected] |
| OPERATING HOURS | Monday – Sunday, 11:00 AM to 8:00 PM |
Mac.Infinity was established in 2011 at Funan Digitalife Mal and since then, they have specialized in Mac repairs and providing superior customer service with a focus on Apple solutions, service and support. Their mission is to fix your device even there's only a 1% chance of success.
Their services for Apple products include repairs for iPhones, Apple watches, iPads, Mac laptops and desktops. You can also come to their shop to customize your device such as upgrading memory (RAM/SSD). Mac.Infinity also offers data recovery and software.
No reservations are needed when coming into their shop, just bring your damaged Mac, but if you do prefer a more convenient method, they also having online bookings to schedule your device. In the end, with their quick turnarounds, all you need to do is back up your files and head to their shop to resurrect your device.
Highlights
No reservations required
Quick turnaround
Online booking available
18. Mister Mobile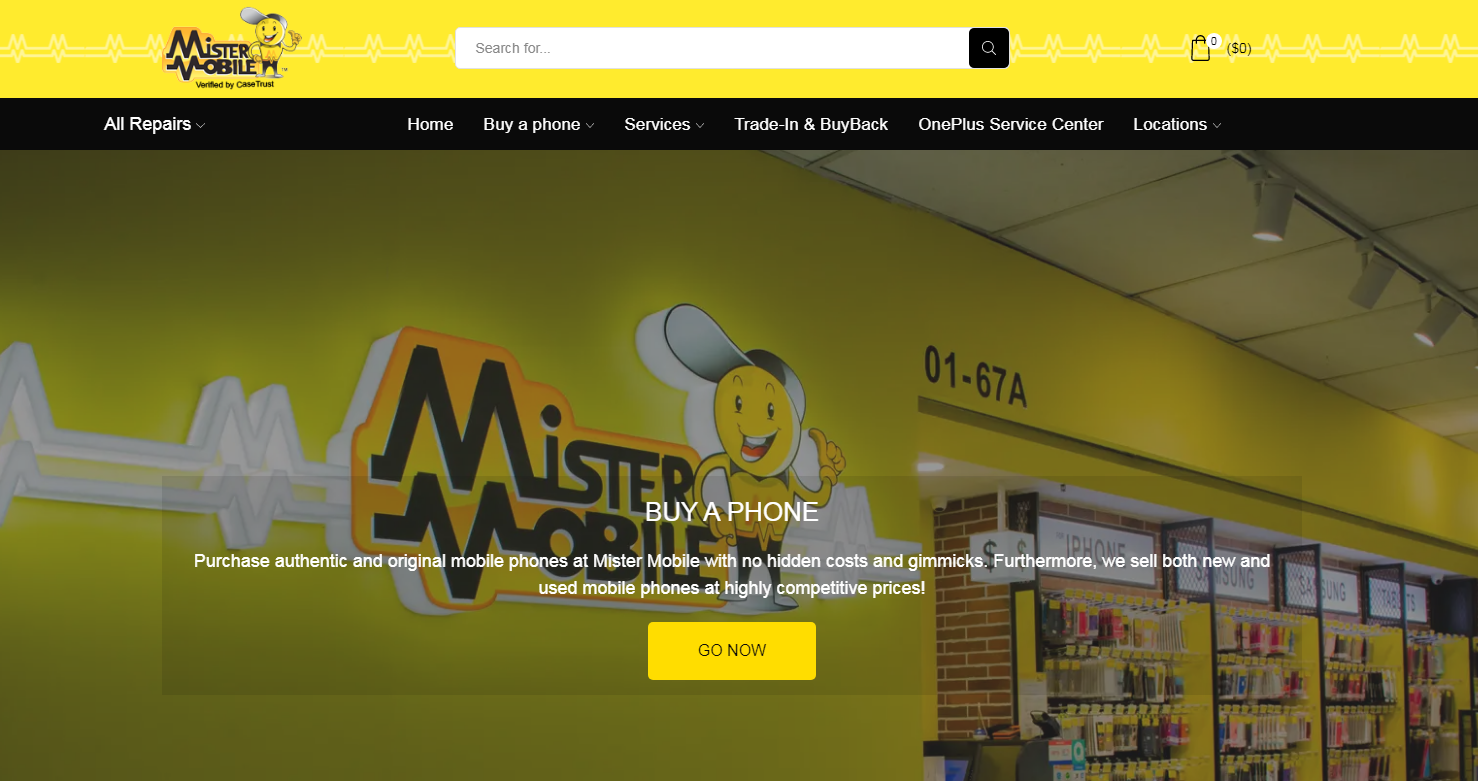 With several locations island-wide, Mister Mobile is one of the most accessible repair companies in Singapore, one that offers flexibility in terms of services.
We mean flexibility in the way that the device's brand or model rarely matters for Mister Mobile's expert technicians. If it can be fixed, they'll get right on it, regardless if it's a Mac, Windows, or Android product.
Aside from repairs, Mister Mobil also offers rental services for mobile phones, as well as sells both brand new and used phones. Those who are looking to get rid of their old, functional devices can also approach Mister Mobile.
Depending on the device's current quality, Mister Mobile will set a price and offer to buy it from the customers.
It's also worth noting that Mister Mobile offers some of the most affordable services on the island. So, for those looking to have their devices repaired, do check out Mister Mobile's services
Highlights
Multiple locations
Affordable professional repair service
Trade ins available
And that's it for our list of the best laptop repairs in Singapore. All of these repair shops are proven to be capable of dealing with all sorts of laptop problems.
If you know other laptop repair shops in Singapore, share their names with us and we'll check if we can add them to our roster!
By the way, if your phone has also started acting up, maybe now's the right time to have it repaired. We highly recommend dropping by these shops with the best phone repair in Singapore if you want your phone to be checked only by specialists.