8 Best Laptops for College Students in Singapore
If you're one of those students who suffer from delayed submissions, failed tests, and insufficient notes because of your laptop's poor performance, then maybe it's time to switch it up with the best laptop in Singapore for students in 2021 that you can use for the next semester.
Perhaps you're starting college or university and are wondering what's the best laptop for college students?
As there are countless brands and products to choose from, it might be a bit confusing for you to decide which one is better than others. That's why it'd be great if you knew the specs and other features that a great laptop must have.
Things to Keep in Mind When Buying a Laptop
When we think of buying a laptop, we often ask ourselves, what specs should I look out for? Which size and weight are perfect for my needs? Can I afford it?
To answer these questions, see these factors that you should consider first. This will help you avoid a waste of time and money in your search for the best student laptops.
1. Course/Degree and Needs
First of all, your choice for the best laptops for college students in Singapore depends on the course or degree that you're currently pursuing. If you're a high school student, average specs that can handle basic programs such as MS Office, web browsing, and email are a good option.
However, for college students who are in engineering, architecture, media, and computer technology, a higher processor (Intel Core i7), high-quality graphics, faster RAM (8GB and up), and larger storage is needed.
Other courses including accounting, business administration, and more can settle with standard features, as the software needed are lighter.
2. Portability
For the size and weight, you need a laptop that you can easily carry around through all classes. Hence, a lightweight one that has a screen size of probably 13 inches (to fit into your backpack) is a decent choice.
Keep in mind that laptops with over 15 inches might not exactly fit inside your bag, causing you a hassle during transferring classes. For the weight, if it's over 4-5 pounds — you may find it hard to walk around the campus for the whole day.
There are also detachable laptops that can be converted into tablets so you can take down some notes whenever and wherever you are. In general, we find that the best laptops for college students in 2020 were around 13 inches. 
3. Storage
As mentioned earlier, if your college degree requires great performance and graphics, you'd need much bigger storage. But if you only need to store documents, 128GB or 256GB would suffice as college student laptops. 
Moreover, cloud storage is becoming more dominant in this generation, where you can store large files online. But if you prefer to store them locally, then it'd also be good to opt for higher storage.
4. Platform
For the OS (Operating System), most laptops are built with Windows, where software programs are highly accessible.
Another platform is the macOS that's used on MacBook laptops. The only downside are the limited software programs but if you're more comfortable with a MacBook, then it can also be a nice choice for you.
Chrome OS is installed on Chromebooks, which are much lighter and more affordable compared to others. It may not guarantee a competent performance unlike Windows and Mac, but it's the perfect pick for those who prioritise budget over anything else.
5. Battery Life
You should always check if the laptop can last for at least 6 or 8 hours a day. This will help you not worry about finding a place where you can charge it while rushing through your class schedule.
Students are always on the go so the best college laptops in 2021 should have a good battery life. Otherwise, be prepared to always carry a laptop powerbank or find a charging outlet that works. 
6. Comfortability
Since you'll be spending most of your time taking notes, creating presentations, and meeting deadlines with your laptop, you must make sure that the keyboard and trackpad are both comfortable to use.
Some keys are too hard to press and some trackpads are too rough to use. So always look at the type of keyboard and the spacing of the keys, see if you're comfortable with it or not.
7. Price
For a student, the price would always be a marking point in every purchase. A laptop is a wise investment that you can use through your college years, so it's advisable to find a middle ground and buy the one that you can afford but that can also meet your needs.
If you opt for the cheapest one on the market, there's a high chance that it'll not last long enough until you graduate.
There are plenty of affordable but valuable laptops so you'll surely find a worthy one. Just don't sacrifice the specs over your budget so you'll not have to suffer from poor and unstable performance.
The Best Laptops for College Students in Singapore
As long as you know the requirements and features needed for your studies, you'll not be lost finding the ideal pick for you.
In line with this, we've narrowed down your options with our list of the best laptops for students in Singapore.
1.  HP Laptop 15s-fq2015TU
Best for Everyday Use
Price: $1,114.00
First on our list is the HP Laptop 15s-fq2015TU. We made this product the top on our list due to many reasons that we will explain.
First, out of all the laptops on this list, this product has the lowest price. Even though it is way cheaper, its specifications are still as good.
Second, is apart from having the laptop itself, it comes with a few items which are McAfee 1 year internet security, HP 15.6 in Value Topload Case, and 2 Years Onsite Warranty.
Third, is that it has the perfect size and weight for entertainment and portability. You can bring this laptop anywhere and work comfortably.
Unfortunately, this model does not allow you to customize or add additional RAM. So f you are a student that only requires to type work and not install a lot of applications, consider adding this product to your list. 
Highlights
Windows 10 home 64
11th Generation Intel Core i5 processor
15.6″ screen display
35.85 x 24.2 x 1.79 cm (laptop dimensions)
1.69
512 GB internal storage
8GB RAM
Up to  9 hours and 15 minutes
Customer Reviews
Here are some reviews from their previous clients:
"As expected, it is a truly sleek engineering marvel that I will cherish for time to come!"
"Fast and reasonably powerful laptop for more than everyday use
The laptop is consider value for money for is performance as well as speed.
Simple and clean design. Backlit keyboard is also a plus point.
The laptop if future proof as it support WIFI6 which is just starting to become the norm.
Come with latest bluetooth 5.0.
It will be better if it is given 16GB of ram instead of 8GB. The ram speed is also not at the max speed of 3200Mhz the I7 can support, instead given a lower range of 2600MHz.
The SSD is also not the high performance one, can be consider quite lowest range speed.
Bad is it does come with ethernet connection. The USB ports can be more.
Overall, satisfy with this laptop"
2.   Dell XPS 13 9350
Best for Overall Value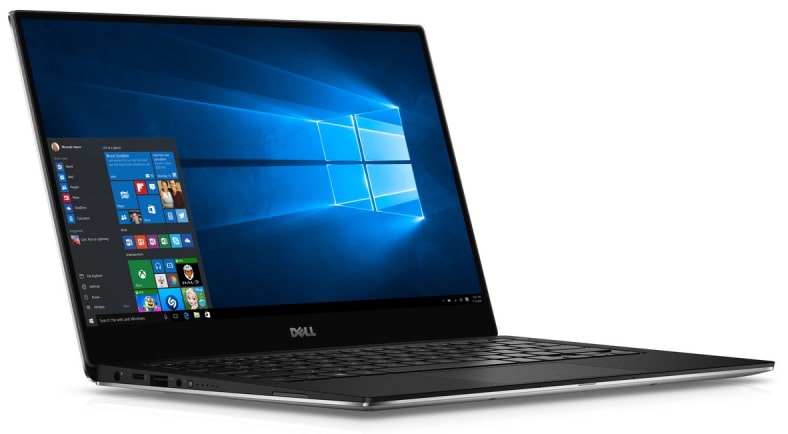 Price: $1,610
Whether you're an engineer, architecture, or media student, you'd love to use the Dell XPS 13 9350 for editing and finishing school projects.
It may have a 13-inch screen but the borderless InfinityEdge display will leave you in awe as your screen is now maximised, allowing you to see every little detail.
For its storage, it has 256GB and it's expandable up to 1TB, giving you more extensive space for larger files. It also features an impressive 8GB of RAM for faster performance.
This laptop can last for up to 18 hours, making it the perfect partner for late-night edits. It's also super-thin and lightweight so it'd be easier for you to bring it in every class.
Its keyboard has standard backlighting so you can still work on your documents despite low-light settings. The precision touchpad is also easy to use.
In general, this is what we'd recommend as the best laptop for college students in Singapore, whatever their course may be (unless it is a graphic-centered course that requires specific laptop brands). 
Highlights
Windows 10
Intel Core i7 processor
13-inch screen display
304 x 200 x 15 mm (laptop dimensions)
7 pounds
256GB internal storage
8GB RAM
Up to 18 hours of battery life
Limitless screen
Customer Reviews
The Dell XPS 13 9350 has been well-loved by many customers because of its durable build, exceptional screen with small bezels, as well as the powerful performance and graphics.
Some had minor issues with the trackpad, brightness, and webcam placement. Still, they've mentioned it as one of the best laptops for students in Singapore.
Ultrabook Review gave this verdict:
"I have to say, my second go at the XPS 13 was a lot better than the first time around. Last year, the drivers were so buggy that my screen was very dim and my trackpad could not even scroll properly in Chrome at all. I still think there is some improvement to be made with the trackpad, but this laptop has come a long way in the past year, and I'm a lot more pleased now.
Some of its strongest points are the build quality, portability and the screen quality. Honestly, I'd be willing to overlook some of the weak points, such as the trackpad, weird brightness fluctuations and the indicator lights, but they are there nonetheless.
Truth is, you're not going to find a laptop with a 13.3" screen and such a small footprint anywhere else. This is the type of laptop you'll want to have on the airplane, where space is limited. It's just as light and compact as it is powerful and attractive. If you're in need of something this compact and also want to do some light gaming, this is the model for you."
3.   Asus Vivobook A412DA
Best for Digital Arts and Media Students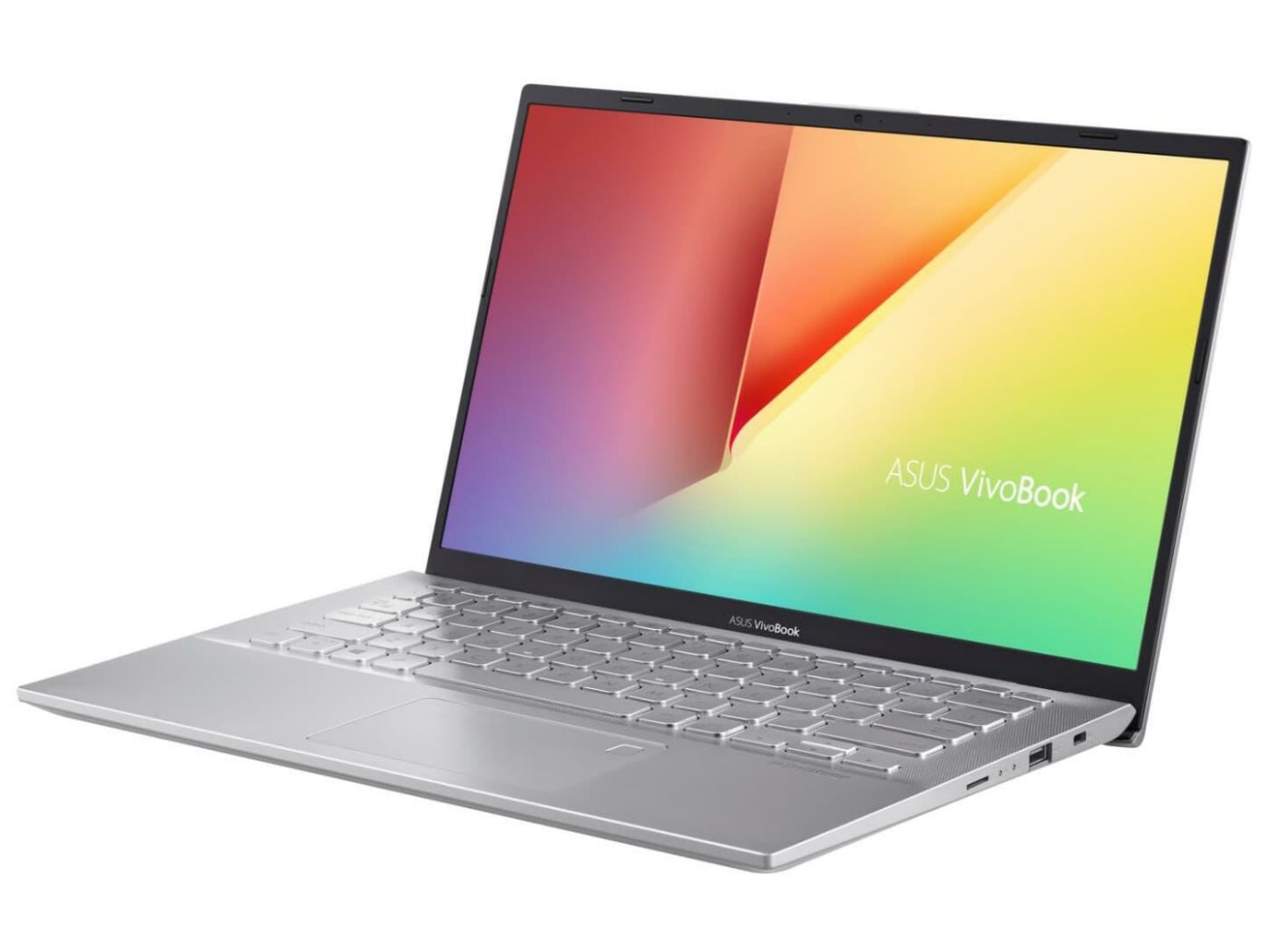 Price: $864.04
The compact and lightweight Asus Vivobook A412DA also has a frameless and almost-bezel-free screen size for an immersive display.
This one has dual-storage where you can install the apps on SSD and store bigger files on HDD. It's fast-charging, so while you're getting ready for school, you can plug it in and have it fully charged before you go.
It also features an excellent fingerprint sensor on its touchpad for accessible Windows login. The ergonomic keyboard is slightly tilted and has a backlight so you can use it even in dim or no-light surroundings.
This is one of the best laptops for a college student especially if you're taking a course in media and the arts. You'll have a blast with its brilliant audio-tuning feature that'll give you clear, precise, and immersive sounds. With these functions and qualities, it's truly one of the best laptops for college students in Singapore!
Highlights
Windows 10
Quad Core processor
14-inch screen display
322 x 212 x 19.9 mm (laptop dimensions)
256GB internal storage
4GB RAM
3 pounds
2° keyboard tilt
4.   Apple MacBook Air
Best for Lightest and Thinnest Design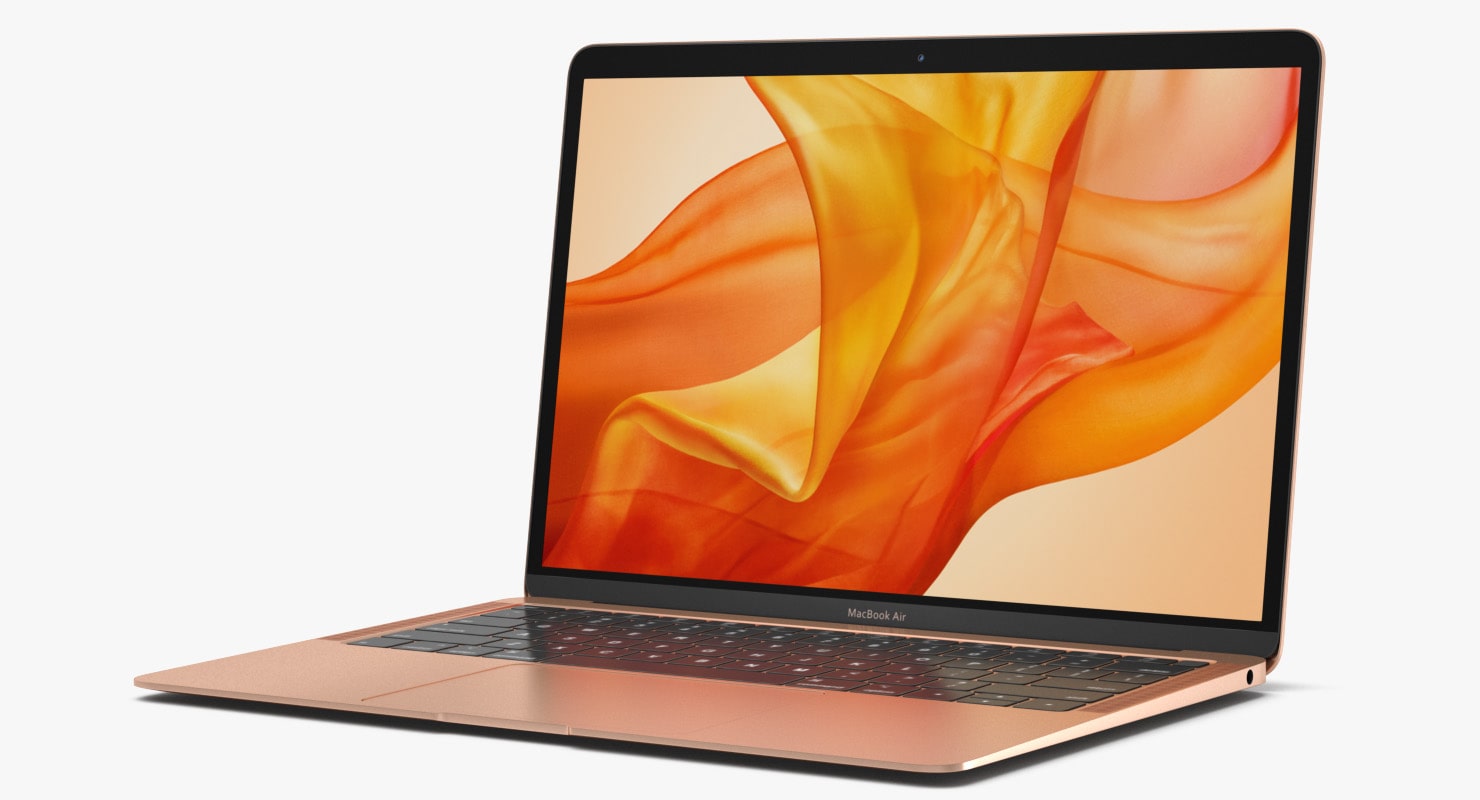 Price: $1,488
If you prefer macOS over other platforms, then you should try the Apple MacBook Air. Macbooks are known to be highly portable and this version has even become thinner and lighter!
Aside from its compact design, it also has upgraded features such as higher-quality display, and a responsive keyboard and trackpad. The speakers and camera also provide clear images and sounds.
The greatest thing about this laptop are the built-in apps on macOS that'll help you be more productive and organised. This includes TouchID, iMovie, Safari, Mail, Notes, Reminders, Pages, Calendar, Messages, Number, and FaceTime.
Apple's portability and overall ease of use makes it one of the best laptop for college students in Singapore.
Highlights
macOS
Intel Core i5 processor
13-inch screen display
310 x 210 x 15.6 mm (laptop dimensions)
7 pounds
128GB internal storage
8GB RAM
Up to 12 hours of battery life
Customer Reviews
Most users were very satisfied with the high-resolution display, precise sounds, and functional apps of Apple MacBook Air. Though some of them wished for extensive ports selections and an even more improved keyboard, they still named it as one of the best laptops for a student in Singapore.
A reviewer from Laptop Mag wrote:
"The MacBook Air's decent battery life, sharp screen, strong sound and elegant gold colorway make it a solid entry-level laptop for Apple fans. If only its processor had a little more kick to it, it would be a lot easier to recommend the Air. But for those who want to save a little money, don't need the Touch Bar and have a modest workload, the new MacBook Air is a solid option. I just wish I could trust that keyboard. For that, only time will tell."
5.   Acer Chromebook 15
Best for Documentation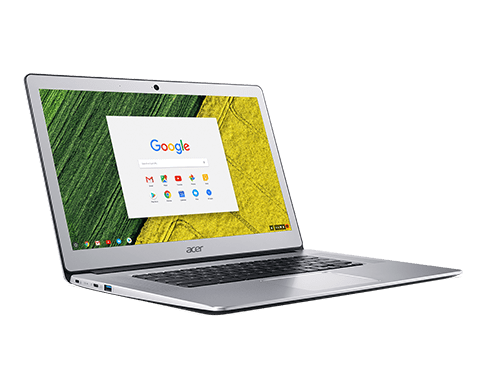 Price: $644.45
For those who are looking for a light-duty laptop for students that they can use for documentation and other paperwork, the Acer Chromebook 15 might be the ideal option.
Don't belittle its cheaper price for it has decent specs despite being a low-priced Chromebook. It also has a long battery life that can last for the whole day, which means that it can accompany you throughout your class schedules.
For sure, students with any budget range can afford this laptop and if you're not asking for fancy specs, then this can be the best laptop in Singapore for you.
Highlights
Chrome OS
15-inch screen display
385 x 256 x 20 mm (laptop dimensions)
Dual-core processor
32GB internal storage
4GB RAM
9 pounds
Up to 13 hours of battery life
Customer Reviews
Many customers were amazed by the exceptional battery life, strong build, and attractive design of Acer Chromebook 15. They even labelled it as the best Chromebook in the market.
However, there are also users who said that the trackpad and keyboard were not totally satisfying. Nevertheless, they mentioned that it's still a worthy purchase for most students.
TechRadar published this review:
"Chromebooks are a great way to get stuff done online at a reasonable price. To that end, the Acer Chromebook 15 is more of an attractive tool than anything else, a way to get the job done and look good doing it.
It also benefits massively from the sharp, colorful 15.6-inch touch display. Movies and online video look great on this screen, and text is crisp and clean. Using the Acer to work online is a treat, with eye strain reduced by the ample screen and its excellent text rendering abilities.
Ultimately, the Acer Chromebook 15 can't compete against the Samsung and Pixelbook in terms of power and functionality. But its price, coupled with a sharp display, handsome exterior and absolutely jaw-dropping battery, make up for its shortcomings."
6.   Lenovo Yoga C630
Best for Convertible Laptop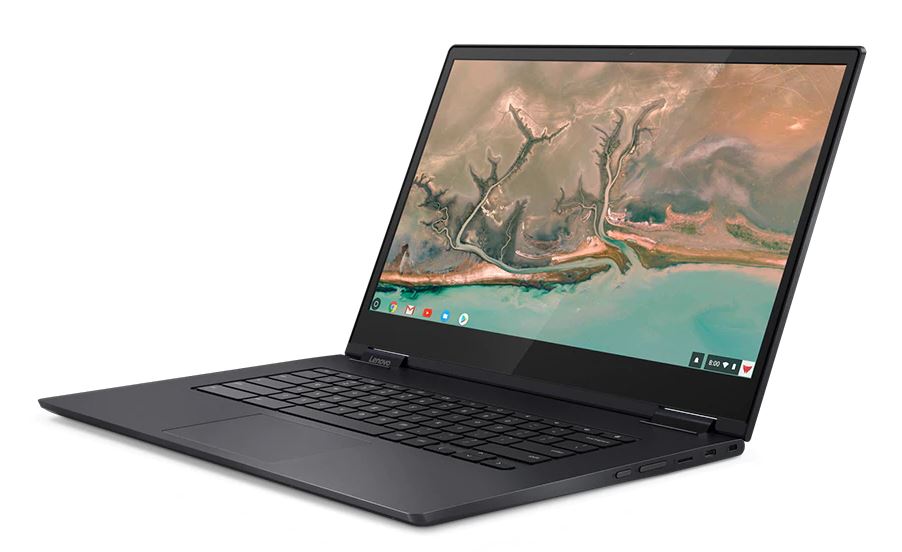 Price: $1,379
If you want a flexible laptop whose screen can turn 360-degrees so you can use it as a tablet or for presentations, then the Lenovo Yoga C630 can be the best laptop in Singapore for you.
Apart from its dynamic setup, it also has good specs including an i5 processor and 8GB RAM. it even features an almost-edgeless touchscreen display with high-definition resolution.
This convertible laptop gives you instant access to your Google account and installs Google Play Store apps. It's also designed with an ergonomic keyboard and trackpad.
Overall for long hours of reviews, revisions and reading, this can be the best laptop for college students. 
Highlights
Chrome OS
15-inch screen display
5 x 248.5 x 17.8 mm (laptop dimensions)
Intel Core i5 processor
128GB internal storage, 100 GB Google Drive free storage
8GB RAM
2 pounds
Up to 10 hours of battery life
360-degree folding screen
Customer Reviews
The Lenovo Yoga C630 has earned a lot of compliments from users saying that it has excellent build quality, battery life, physical design, and even LTE connectivity.
Some of them also shared that there's limited app compatibility but they still admired it for its durability. CNET  gave this review:
"4K display that's a joy to use in laptop and tablet mode. Durable all-aluminum chassis. Very solid performance and battery life. The keyboard is a bit mushy. Stylus not included. You can't run those few Windows- and MacOS-only applications on the Chrome operating system. For hundreds less than its Windows near-equivalent, the Lenovo Yoga Chromebook C630 features a sweet, versatile 4K display on an all-around solid"
7.   Microsoft Surface Go
Best for Travel Use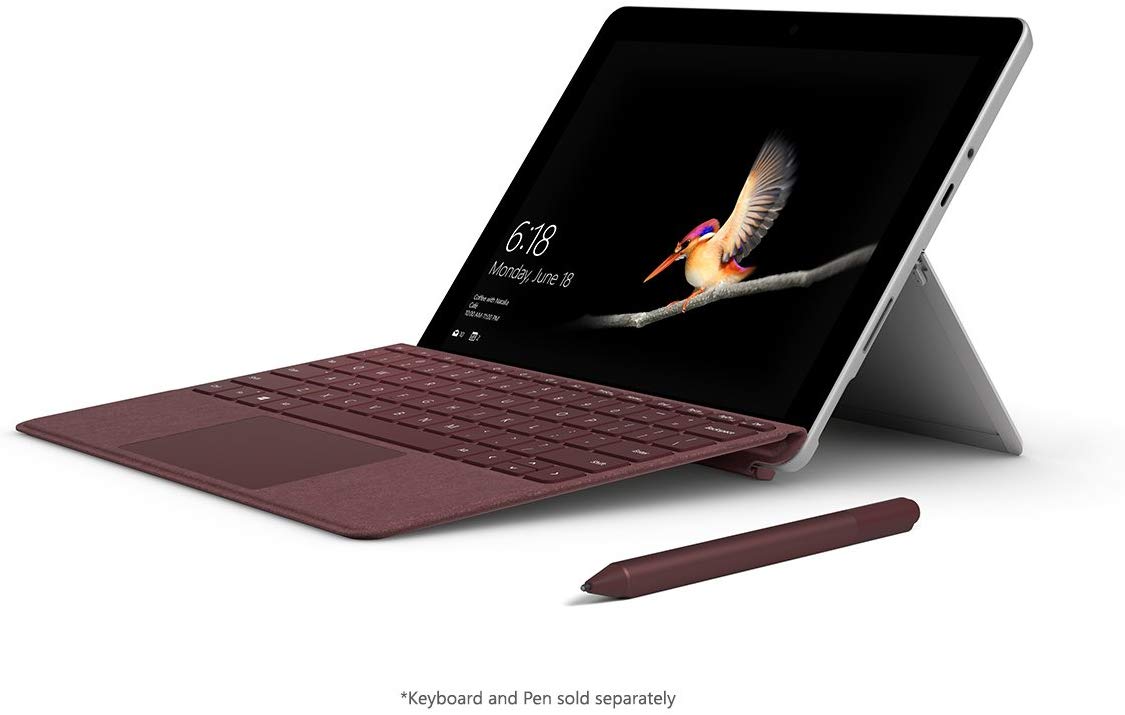 Price: $868.00
The Microsoft Surface Go is quite similar to the previous option, for it also has a touchscreen display and it's convertible into a tablet. However, this one is much smaller and more compact — you can even use it while you're on a trip.
It also comes with a built-in back stand so you can comfortably use it. The internal storage and processor are highly competent and it also weighs less than 2 pounds, making it easier for you to carry it in your bag during long hours of travel.
In general, this is the best laptop for a college student in Singapore who's always on the go.
Highlights
Windows 10
10-inch screen display
245 x 175 x 8.3 mm (laptop dimensions)
64GB internal memory
4GB RAM
15 pounds
Up to 9 hours of battery life
Customer Reviews
Users were amazed by the strong graphics, compelling flexibility, superior display and sounds of Microsoft Surface Go, and all are offered at a reasonable price.
There are customers who asked for accessories and a sharper screen display. Nonetheless, it's still the best laptop in Singapore for many users.
TechRadar posted this verdict:
"The Surface Go may very well be a niche device, but it's a niche that's only growing. With every major hardware vendor focused on smaller productivity tablets, Microsoft has finally nailed the concept of the smaller Surface device, once again showing the world how it's done. While you could reduce the Surface Go to being just a smaller Surface Pro, the truth of the matter is that the market is trending toward smaller and smaller computing devices. Now, the Surface Go is there to meet them with a full-blown, 10-inch computer.
Of course, we could complain about how there are still no accessories included, that it's technically less powerful than the new iPad and that the screen could be sharper, and they're all valid complaints. However, if you're looking at the new iPad or another 10-inch tablet to be your next primary computing device next to the Surface Go, or even a secondary gadget, it's tough to beat this gorgeous machine that's truly a computer in every sense of the word."
8.   Apple MacBook Pro
Best for MacBook Users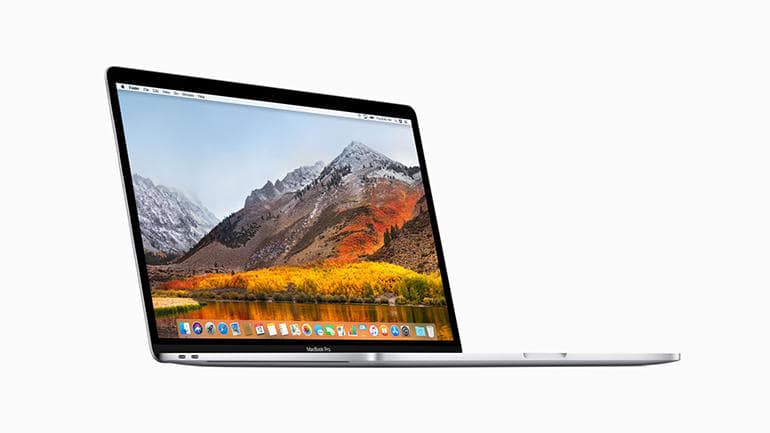 Price: $1,370
For the Apple users, here's another option for you: the Apple MacBook Pro! When it comes to overall capacity and performance, MacBook never fails to deliver high-end graphics and faster processing.
If you prefer great specs, then this could be a better option than the MacBook Air. The storage is expandable up to 2TB and the memory is also expandable up to 32GB.
The Touch Bar, a trademark feature of MacBook, lets you tap, hold, flick, and even slide buttons for more functional use. The keyboard also gives you a stable and quieter typing experience during midnight work.
If you have the budget for it and need lots of memory and expandable storage, this can really be one of the best laptops for college students in Singapore.
Highlights
macOS
13-inch screen display
9 x 304.1 x 212.4 mm (laptop dimensions)
3 pounds
Intel Core i5 processor
128GB internal storage
8GB RAM
Up to 10 hours of battery life
Customer Reviews
The Apple MacBook Pro has captured the interest of many users because of its fantastic screen display, immersive audio quality, spacious touchpad, and overall high-end performance.
They also said that the battery might not be as good as what they expected but it can still be the best laptop in Singapore, especially for MacBook users. Laptop Mag wrote this review:
"This is where we are in the evolution of Apple's laptops. The best MacBook for most people costs $1,299. You can complain about the "Apple Tax," but I'm telling you that this system is a better value than the MacBook Air at $1,099. You get a much faster processor, brighter display and considerably longer battery life for your money.
Should anyone get the Air? Yes, those who prefer a thinner and lighter design, hate the TouchBar and really don't mind less horsepower. But overall, my recommendation is the MacBook Pro 13-inch. I just wish Apple included more ports."
And that's a wrap for our list of the best college laptops in Singapore that most students can afford and use throughout their school years!
If you've already purchased one of the picks from our list, let us know about your experience and what you think about it.
And for the gamers out there who wouldn't be satisfied with these simple student laptops, check out our list instead of the best gaming laptops in Singapore! It doesn't matter if you're a novice or professional gamer, there's definitely a perfect pick for you!