A Review of the 5 Best Mini PCs in Singapore
Planning to set up a home office but worried that a desktop PC might not fit into your small workspace? Well, then you should look for a great alternative, which is the best mini PC in Singapore!
Mini PCs are becoming a trend because of their compact yet highly functional design, capable of providing powerful performance for a small footprint. You can also bring them during travel as they perfectly fit into a backpack, briefcase, or even your pocket!
Since this kind of technology is relatively new to the market, finding the right mini PC for your needs can be a bit tricky. And so, before we go on to our list of the best Mini PCs in Singapore, you must know first how to determine which one suits your needs and preferences.
Things to Consider When Buying a Mini PC
Whether you need it for business or personal needs, mini PCs have the capacity to deliver fast and quality performance that can compete with the average full-size desktop. But how can you know which model fits your needs?
Here are some of the key factors to keep in mind as you look for the best mini PC in Singapore.
1. Ready-to-go or Barebones
First of all, you must be aware that mini PCs in Singapore come in 2 different types: ready-to-go and barebones.
If you'd like to have a unit with a quick and easy setup, a ready-to-go type is the ideal option for you. All the components are already installed and many manufacturers also allow upgrades for further improvements.
On the other hand, a barebones PC is the best choice for those who have a particular set of components in mind. With this type, you'll be the one to decide which hardware you want to install.
Also, take note that the main difference between the two is the initial setup, not the upgradeability. So whichever you choose, you can get competent performance.
2. Size
As mentioned earlier, a mini PC is designed with a compact form so the size will mainly depend on where you will use it. Are you going to use it during business trips or is it going to be a part of your permanent work set-up at home?
They come in various sizes so make sure that the size will be suitable when looking for the best mini pc in Singapore. Obviously, if it's for business trips, you should get something smaller.
3. Specifications
Another question to ask yourself is what you will use it for. Is it for gaming, streaming movies/series, work tasks, or simply browsing?
For gaming purposes, you'd need a mini PC that has 7.1 surround sound, fast SSDs, modern graphics technology, and more. If you're looking for a mid-range one where you can do simple tasks, then you'd be fine with average specs like 2GB RAM and less than 16GB storage.
Mini PCs are not too far from the regular-sized desktops as they can also provide for nearly every need of the users. So, be sure to choose the one that features the right specs for your needs.
4. Upgradability
Not all mini PCs are upgradeable. If you prefer to follow the latest technology trends, then you should opt for a unit where you can modify the setup — so you can replace the old parts with up-to-date ones.
Best Mini PCs in Singapore
Now that you know which features to look out for, it's now time to see the best mini PCs in Singapore. We've selected the top picks on the market, giving you the type, size, and specs that you need!
Come and take a look at our list below to find out which one is most suitable for you!
1.   MSI Cubi 5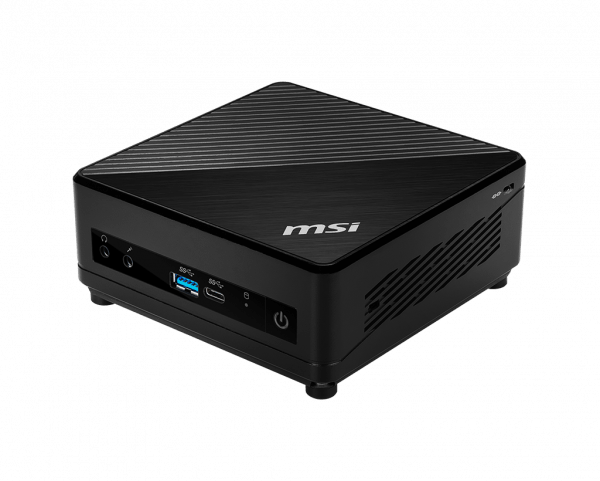 Price: $899.00
The MSI Cubi 5 is an all-around unit that you can use at home, office, or for commercial projects. This powerful mini PC has competent specs that you can also upgrade by replacing the storage slots and memory modules.
It has a thermal-reduction design and low-noise fan for quiet and energy-efficient operation. You can also use it with dual monitors, perfect for rush deadlines or any work-related tasks.
This is the best mini pc in Singapore for those who need to do heavy work and long hours.
Pros
Upgradeability
WiFi/Bluetooth combo card
VESA mountable
Multiple USB ports
Cons
Slightly outdated mSATA SSD support
Not compatible with all monitors
Customer Reviews
Aside from being an award-winning system, the MSI Cubi 5 has also captured the interests of many users because of its dynamic features that serve for multiple purposes.
A user left this review:
"Overall, the Cubi 5 10M SFF PC is fairly typical for a small form factor PC design, incorporating Intel's laptop-focused hardware to instead build a small and low power desktop. With Comet Lake-U reaching 6 cores, the system should be able up to the task for most office-grade, non-graphics-heavy workloads, as well as making for a modest HTPC."
2.   Azulle Access Plus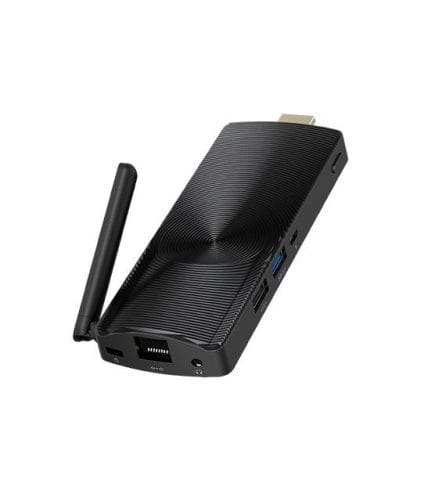 Price: $266.90
The Azulle Access Plus is a mini PC stick that you can easily pack in your bag whenever you travel. It has high-end features including Windows 10 OS and combined graphics chip design for fast access to programs and applications.
It also has a direct Internet connection, giving you a stable network whenever and wherever you are. This best mini PC in Singapore is a great option for streaming, browsing, and entertainment purposes.
Pros
Buffer-free streaming
Wired and wireless connection
Affordable price
Cons
For light gaming apps only
Quite bulky
Customer Reviews
Most users loved the ports and connectivity features of Azulle Access Plus. They also complimented the simple setup and travel-friendly design. Many say this is the best mini pc in Singapore for travel and people always on the go.
They mentioned the slight bulkiness; however, they said that it's not a major flaw for the unit. A reviewer gave this verdict:
"In the grand scheme of PC sticks, Azulle's Access Plus Fanless Mini PC Stick holds its own. It's a good, albeit flawed, piece of hardware that offers basic PC functionality in an exceedingly compact form factor. But while I can appreciate Azulle's attempt to distinguish this model from the competition (and its other offerings) given the inherently niche nature of the product, the presence of an Ethernet port just isn't all that life-changing. Given the ubiquitous nature of Wi-Fi, the scenarios in which users would find themselves wanting to take advantage of it are few and far between, even if they're on the road."
3.   Asus Chromebox 3
Price: $416.44
If you've been wondering whether an Asus Chromebox is for you, you better check this out. If you're searching for a unit that can run many Android apps, the Asus Chromebox 3 can be the best mini PC in Singapore for you! It's built with a high-end Intel Core processor, providing exceptional performance through which you can install and use multiple apps.
It's the ideal choice for those who need productivity and communication apps that are only available on Google Play. With this model, you can also charge your phone for more efficient use. Hands down the best mini pc in Singapore for those who have tons of files that need storage and organisation.
This lightweight mini PC also supports dual displays so you can multi-task and finish your work in no time. It can also keep your files secured and protected as it offers automatic system updates.
Pros
Multiple display support
Full support of Android Apps
Touch-screen function
Excellent for Windows and MAC OS
Silent operation
Cons
Not ideal for streaming Live TV in high-definition
Customer Reviews
The Asus Chromebox 3 has earned a lot of positive reviews from users who've experienced fast and lag-free performance. They also said that they were impressed with the wide selection of built-in education apps.
A user posted this feedback:
"If you're after a seriously simplified desktop experience, with an emphasis on working or playing online, then the Chromebox 3 certainly delivers. The strong connectivity matches most mini-PCs and you can enjoy up to 4K visuals, so it's certainly up to everyday entertainment. Plus, you can carry this device wherever you need it – with zero effort – while the rugged finish gives added peace of mind."
4.   HP Z2 Mini G4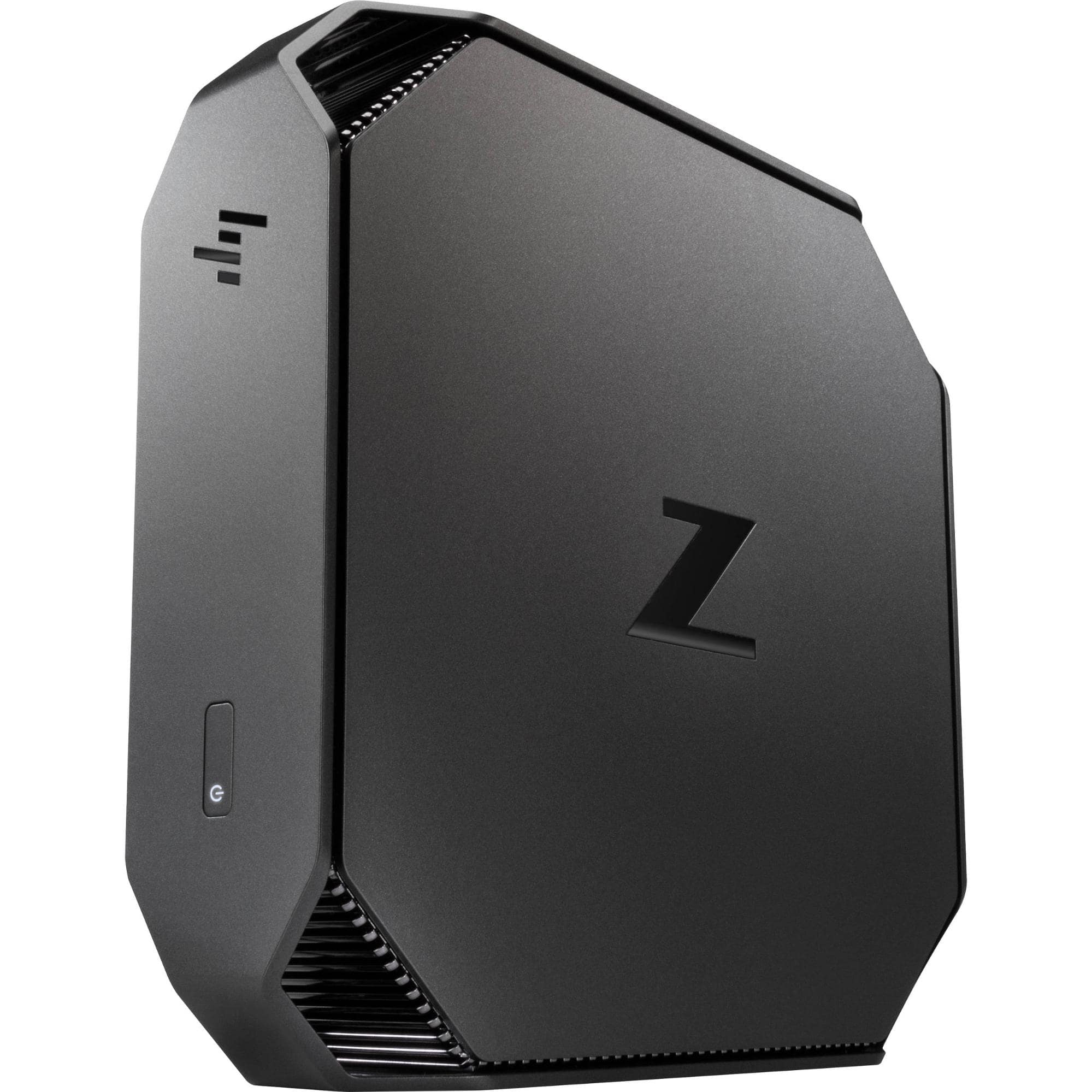 Price: $1,541.55
With the HP Z2 Mini G4, you can easily work on your 3D design projects and install several pro apps without any lagging. It's built with high-performance processors and graphics where you can experience 3D responsiveness and fast render time.
There's no need to worry about overheating despite the powerful performance! It has an excellent thermal design that will keep the unit cool and quiet.
This best mini PC in Singapore also provides advanced security features to make sure that all files and transactions are fully protected from any unwanted access.
We say this is probably the best mini pc in Singapore for those who either play games or need to do a lot of graphic work.
Pros
Best for 3D projects
Multiple displays support
Several I/O ports
ISV certified
Cons
No Thunderbolt ports
No expansion slots
Customer Reviews
Most users recommended the HP Z2 Mini G4 due to its impressive CPU and GPU performance as well as its good connectivity. Some said that despite not having enough expansion slots, the built-in specs still deliver high-quality performance.
A user left this review:
"The HP Z2 Mini G4 is a worthy successor to the G3 edition. You get the same stylish, space-saving design at a similar price point, but with potentially 50% more CPU cores at higher frequencies. This leads to clear benefits in single threaded CAD/BIM software and multi-threaded rendering software. The HP Z2 Mini is not the only micro workstation out there (we're also big fans of the minuscule Lenovo ThinkStation P330), but it's certainly the fastest. It offers similar levels of performance one can expect from a Small Form Factor tower but with much less bulk."
5.   Intel NUC 8 Performance-G Kit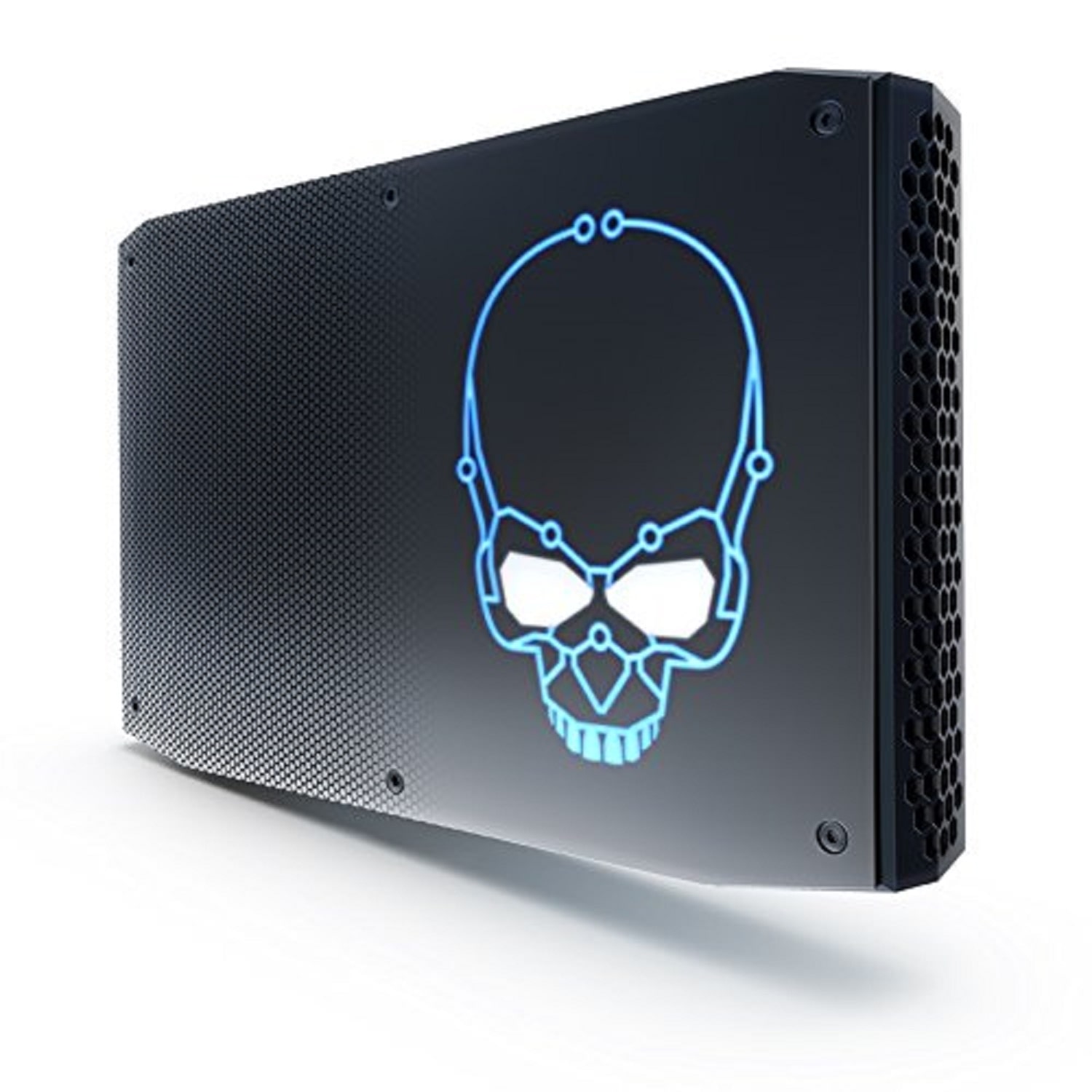 Price: $1,299.00
For those who prefer a barebones type for their mini pc, the Intel NUC 8 Performance-G Kit is the best mini PC in Singapore for you! You can configure the features and install your choice of memory, storage, and OS as well.
It features a special quad-core processor with high-end graphics too, which means that you can experience seamless gaming and even immersive VR adventures!
Pros
Multiple connectivity options
VR-ready
Solid built
Quiet operation
Best for live streamers
Cons
Kit comes with extra cost
Customer Reviews
Users gave a lot of positive remarks to the Intel NUC 8 Performance-G Kit because of its easy expandability of specs, game-play enhancing features, and external graphics.
They also said that even if it might be a bit pricier than others, it's still worth buying. A reviewer wrote this feedback:
"In addition to being a capable gaming rig, the NUC 8 is also a very powerful and fast workstation, able to crank through productivity and creative needs with ease. Using it as a workstation makes me think of it as a modern Mac Mini, but with far more power than Apple ever put into its tiny computer. The NUC 8's size and power also make it an attractive home theater PC (HTPC) option in your entertainment console as something that can handle streaming video or living room gaming with ease, though AnandTech found that it didn't support YouTube HDR video or UHD Blu-ray playback, which might deter some."
There you go! That's our list of the best mini PCs in Singapore! If you'd like to recommend more options, feel free to share them with us!
And for all the gamers out there who'd like to try a mini PC for a space-efficient gaming setup, you might be interested in these best gaming monitors in Singapore! You can easily connect them to your PC as they're compatible with most systems.