The 7 Best Spas in Singapore
After a long week of hard work and keeping up with hectic schedules, tiredness and body aches will come kicking in and sometimes, pain relief patches or ointments are no longer effective. At times like this, wouldn't it be nice if you could just relax and unwind at the best spa in Singapore?
There are countless spas all over the island but which ones have the most relaxing and comforting spa treatment? See our list of the best spas in Singapore below if you want to find the most recommended and local favourite spas.
1. Aramsa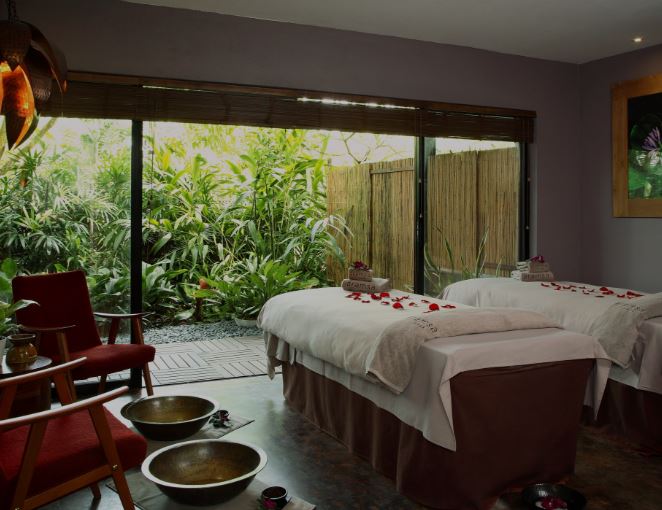 BEST FOR
Nature-themed spa, spa treatments for kids
SERVICES
Spa Packages
WEBSITE
http://aramsaspas.com/
ADDRESS
1384 Ang Mo Kio Avenue 1 Bishan Park 2 Singapore 569932
CONTACT DETAILS
+65 6456 6556
OPERATING HOURS
Monday to Thursday – 10:00am – 10:00pm
Friday to Sunday – 10:00am to 10:30pm
As you get the experience of the therapeutic spa treatments of Aramsa, you'll absolutely enjoy their scenic garden view outside each room. If you're a nature lover, then they might be the best spa in Singapore for you!
The rooms are specially designed to create a serene ambience, giving you peace of mind during your stay. When it comes to their treatments, this award-winning spa offers body and facial therapies for detox, exfoliation, anti-stress, and even pregnancy.
They also have therapies for kids so you can also bring them and have more bonding time with them. They're also surrounded by restaurants and bars so you can have some fine dining after your spa treatments.
Highlights
Specialised therapies
Yoga practices
Special promotions
Customer Reviews
Many visitors have become loyal customers as they've experienced the consistency of Aramsa's high-quality spa services. A customer from Google Reviews shared this story:
"Been going to them for the past 8 years or even more. Love it because most of their therapist stayed the same. And the quality of massage has maintained over the years. Inner respite is what we always go for. Seen some 1 star review by others and understand they do have misses such as the customers got oiling service. will always make it a point to inform the therapist on the spot if we found the pressure to soft, and they will increase pressure to your liking. To be honest, we don't get any oiling service before because inner respite is deep tissue. So i guess it depends on the massage u go for as well. End of the day, we will not settle for somewhere else because consistency matters a lot for me."
2. G.Spa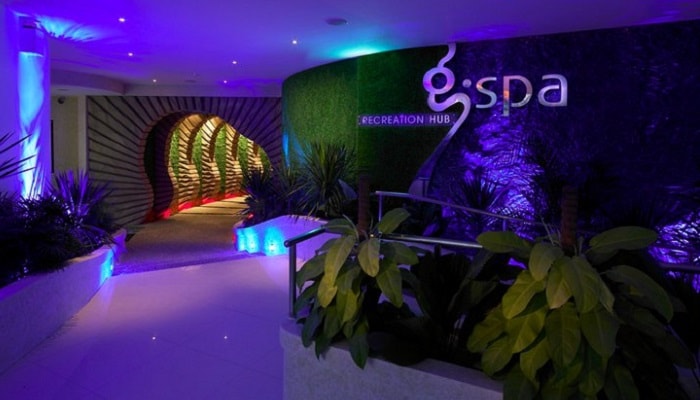 | | |
| --- | --- |
| BEST FOR | Sauna and cold rooms facilities |
| PRICING | Rates |
| WEBSITE | http://www.gspa.com.sg/ |
| ADDRESS | g.spa Fitness and Recreation Hub 102 Guillemard Road, #02-02 Singapore 399719 |
| CONTACT DETAILS | 6280 8988 |
| OPERATING HOURS | Monday – Sunday, 24 Hours |
If your work has reached the weekends due to urgent deadlines, then you're probably thinking that you'd not have enough time to just chill and relax. Well, worry no more, because G.Spa is open 24 hours daily so you can have your desired rest anytime.
They offer treatments and therapies specifically for both men and women. Other facilities such as hot and cold pools, steam rooms, and saunas are also part of their services.
Highlights
Add-on services
Online store
Special promotions
Customer Reviews
Customers were highly satisfied with the overall facilities of G.Spa. They mentioned the full-range spa treatments as well as the impressive entertainment and dining areas.
"In SG this probably a better place to go to spend a quiet day. They offer reasonable good message and foot spa. Full spa facilities available. All meals and drink are provided though the quality of food now are not as good as before.There are Wifi available in the main dinning and resting area where u could also do yr work if need to. TV entertainment are available in rest area."
3. Remede Spa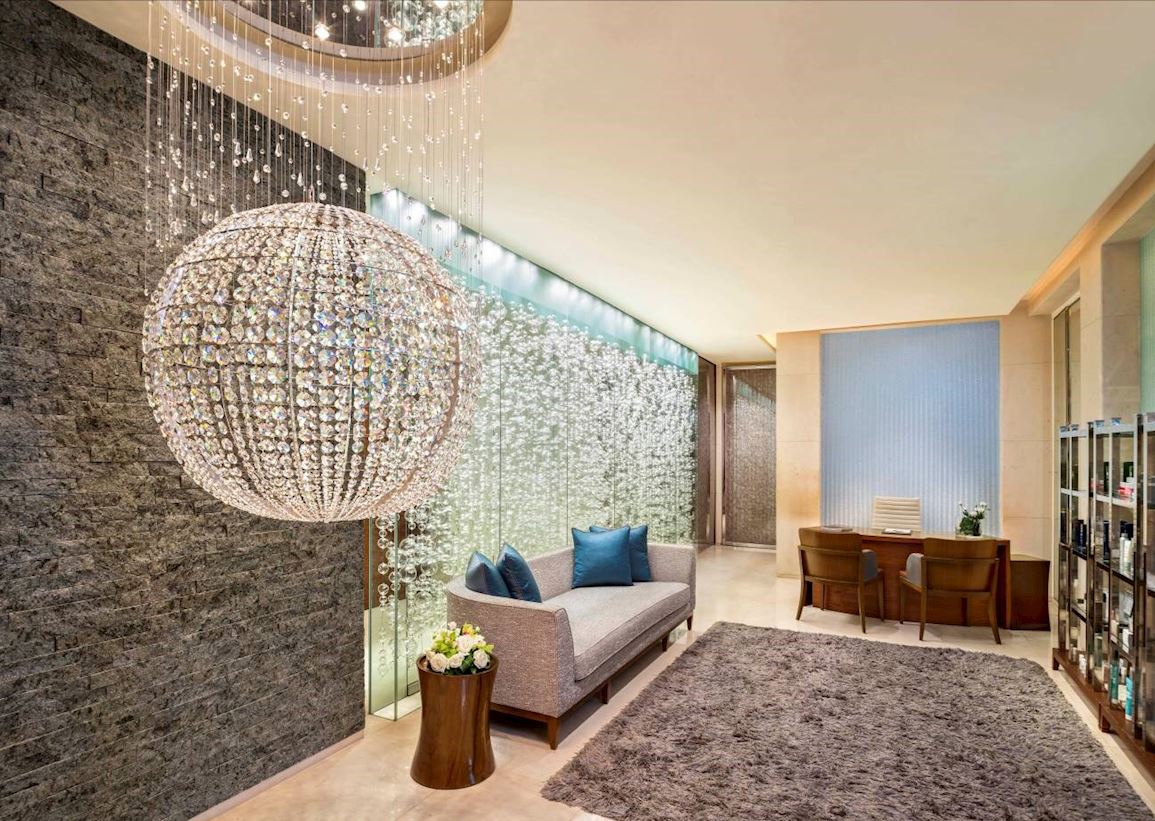 BEST FOR
Spa rituals
WEBSITE
https://www.remedespasingapore.com/
ADDRESS
29 Tanglin Road, Singapore, SG 247911
CONTACT DETAILS
+65 6506 6896
OPERATING HOURS
Sunday to Friday | 10:00 AM – 8:00 PM
Saturday | 9:00 AM – 10:00 PM
For a luxurious spa treatment, you can enjoy the deluxe packages from one of the best spas in Singapore, Remede Spa. Their offered treatments are inspired by local ancient traditions including bathing rituals, and many more.
They use high-end skin and body care products for their luxurious treatments. Hot and cold therapies are also part of their services, in which they fully cleanse the body by improving the immune system through massages.
Highlights
Signature treatments
Exclusive brand products
Customer Reviews
Remede Spa has received a lot of praise from the customers complimenting the warm ambience and accommodating staff. A customer from Google Reviews wrote this post:
"The spa ambience is warm and cozy and the staffs are courteous and friendly. I like the background relaxing musics, you can hear them even when u r inside the sauna or steam room.
Compared to a lot of 5 star hotel spas, the steam room is definitely one of the better one. Well maintained and I like the part where it is divided into 3 sections of heat where you can enjoy the level of heat which u r most comfortable with. There are two jacuzzi pool, one indoor and one outdoor. Overall, great experience."
4. ESPA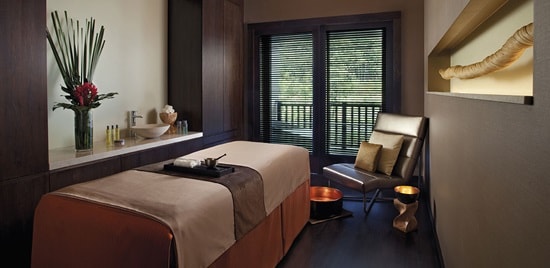 BEST FOR
Traditional therapies
WEBSITE
https://www.rwsentosa.com/en/espa/overview
ADDRESS
8 Sentosa Gateway, Sentosa Island Singapore 098269 (Opposite Equarius Hotel)
CONTACT DETAILS
+65 6577 8880
OPERATING HOURS
Spa Facilities:
9am – 10pm (Wed-Sun)Gymnasium:
6am – 10pm (Daily)
For those who are planning to stay at Resorts World Sentosa during their long vacation, you should visit ESPA, a hotel spa that's known for their award-winning treatments.
Their naturally-based therapies are mixed with traditional methods, giving you the most relaxing massages you could ever have. Aside from their spa suites, they also have pools, saunas, and steam rooms.
Highlights
Signature treatments
Maternity spa
Customer Reviews
ESPA has never failed to amaze their customers with its excellent spa suites and accessible facilities, making them one of the best spas in Singapore. A customer posted this feedback on Google Reviews:
"This is the bast place to just leave all your troubles behind and just relax in the moment. There is a choose of hot and cold dip pools and also hot sauna and a hot steam room. If you want to pamper yourself it your loved one, there is the ESPA signature massage."
5. Willow Stream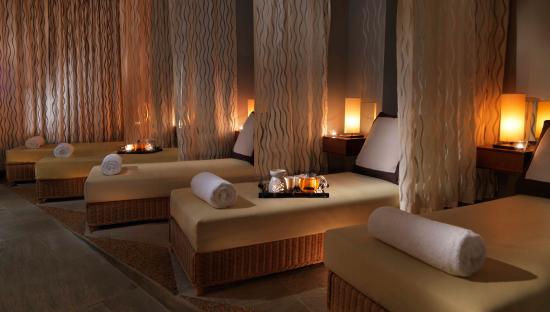 Willow Stream is another hotel spa that provides authentic massages for body and facial treatments. They use premium spa products for every customer's skincare needs.
They also have outdoor swimming pools and fitness centres for more productive activities that you can enjoy even when you're just inside the hotel!
Highlights
Premium skincare spa products
Fitness gyms
Customer Reviews
Many customers have recommended the treatments and services of Willow Stream, which makes them part of the best spas in Singapore. A customer posted this review on Google Reviews:
"Truely relaxable and rechargeable place. Their massage was wonderful and hospitality was also superb. Highly recommend spa."
6. Yunomori Onsen & Spa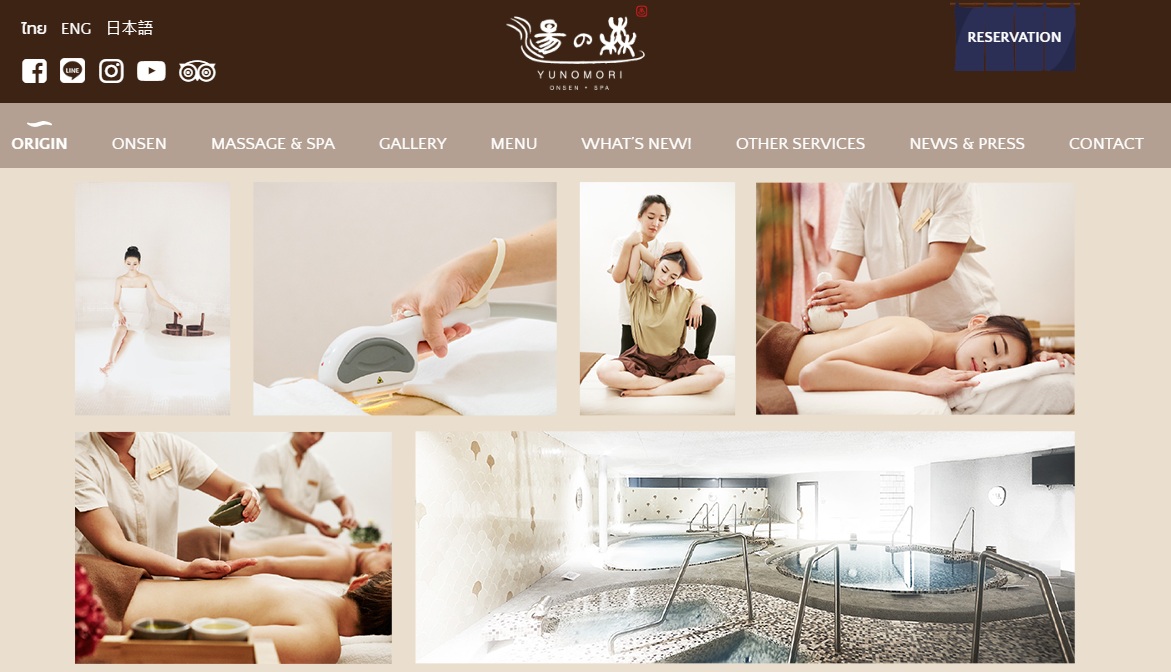 It truly is nice to relax in a spa after a week-long of work. If you want to experience how the Japanese do it, you can always visit Yunomori Onsen & Spa for some relaxing onsen and other traditional massages.
They have different types of spa services ranging from facial care, whitening treatment, and body scrub to full body massage and onsen.
You may also opt to avail their membership package so you'd get the maximum service for your money.
Highlights
Cozy spa ambiance

Transparent and competitive rates

Wide range of spa treatments
Customer Reviews
"Great place to relax. I went there Friday afternoon, spend half a day!
there is 3-4 people in the spa. I could enjoy each bath widely. (Soda bath, Steam sauna, Jet bath)
After bath,I took a Thai massage 1 hour. The therapist has great technique( I had a experience took Thai massage many times)
The food in cafe is OK. Extensive line-up Japanese food.
My favorite place is the relaxing lounge.there were a lot of specious sheet for personal, quiet, I slept for few hours.
i hope the facility & service level keeping"
7. My Cozy Room
| | |
| --- | --- |
| BEST FOR | Best Extraction Facial |
| SERVICES | Facial treatments for acne, clogged pores, dry, dehydrated, dull, blackheads and other skin conditions |
| WEBSITE | www.mycozyroom.com.sg |
| ADDRESS | 56A Cairnhill Road (Opp Paragon Shopping Centre), Singapore 229667 | 125 Devonshire Road (Opp 111 Somerset), Singapore 239884 |
| CONTACT DETAILS | Cairnhill: 6732 0030, WhatsApp: 8666 0030 | Devonshire: 6753 0030, WhatsApp: 8811 0030 |
| OPERATING HOURS | Monday – Friday, 11:00 AM – 9:00 PM; Saturday, Sunday, and Public Holidays: 10:00 AM – 8:00 PM |
Set in a beautifully restored colonial shophouse next to Orchard Rd, My Cozy Room is known as one of the best facial spas in Singapore as they offer holistic and effective facial spa treatments along with a dose of Victorian Charm. Partnering with international award-winning brands from Germany – BABOR and Dr. Spiller, these brands are made with natural-based ingredients while maintaining the highest standards in creating products of the utmost quality and effectiveness.
No matter what your skin condition is – congested, acne-prone or dull skin, the well-versed and professional beauty therapists at My Cozy Room always provide suitable and effective treatment and products for you. Specialising in gentle yet thorough facial extractions, and using customised manual extraction techniques to maintain that flawless complexion, you can expect gentle pressure during each meticulous treatment. Under the therapists' skillful hands with at least 8 years of experience, you can achieve effective and visible results with minimal pain and redness!
Unwind with a clarifying facial and look forward to saying goodbye to congested pores, lacklustre skin and unsightly blemishes with My Cozy Room's award-winning Premium Pore Extraction Facial, the perfect solution to achieving healthy, glowing skin. You can expect a complete rejuvenation while immersing your skin with their luxurious Alginate mask for the ultimate facial indulgence. To top things off, you'll also get to enjoy their soothing head and shoulder massages that are bound to loosen those stiff, fatigued muscles.
Highlights
Gentle yet thorough extraction with minimal pain and redness
Premium plant-based products from No. 1 Professional Brand in Germany
Professional therapists with at least 8 years of experience
Customer Reviews
"It was my first time ever doing a facial. I was afraid that it would be painful as I had many pimples, especially on my forehead. However, the experience and service at My Cozy Room were surprisingly amazing!!! ??????"
"The therapist really made the facial almost painless and I could feel that she was really experienced, to the extent that I was even able to fall asleep during the pimple extraction! *No wonder many online reviews say they are the BEST in extraction facial!* ??❤??‍♀"
"It was a wonderful sensory pampering experience, with the warm lighting and soft music playing in the background, the therapist making use of warm and cool products at different stages of the facial, and the different aromas of the products used. It was really a soothing 2 hours of relaxation! ?"
"The therapist was also able to explain what skincare products suit my skin type best and customised to my needs with good quality skincare products."
"I am super impressed with the facial and I would definitely do it again. Would also definitely recommend it to my friends!! ☺??❤"
If you're planning to spend the weekends or day off with some relaxation and healing, make sure to visit one of the best spas in Singapore mentioned in our list above! You'll surely love their refreshing spa treatments, great facilities, and accommodating staff as well!
For those who've already experienced the treatments from one of our picks, share with us your story as we'd like to know more of their services.
For more options, take a look at our best massages in Singapore! We've selected another set of most recommended spas for you to enjoy!