By Lindsey Tan
Singapore has many international schools that offer top-notch education. The best international schools in Singapore provide students with world-class facilities for learning, multifaceted support, and an open-minded environment in which to grow.
If you want to know which schools do that in the country, let's go over them. For today's list, we've tracked down the best international schools in Singapore.
1. Canadian International School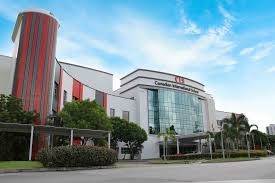 With a relaxed, friendly environment, the Canadian International School is conducive for easy learning. The school's array of teachers consists of 25 different nationalities while thirty percent of the entire teaching roster are from Canada, bolstering the institute's quality of education.
Kindergarten, primary, and secondary schools are housed in a campus by the lake — a great setting for more focused learning. The CIS curriculum incorporates the STEAM (Science, Technology, Engineering, Arts, & Mathematics) system for outstanding education.
Location
Lakeside Campus, 7 Jurong West Street 41, Singapore
Curriculum
Ages of Enrollees
3 to 18 years old – Preschool to Grade 12
2. Singapore American School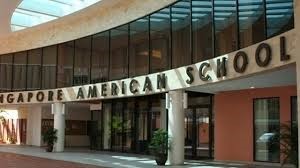 Learners of the school are taught in a way that emulates a high-quality American education.
Four divisions shape the Singapore American school, namely Early Learning Center, Elementary School, Middle School, and High School.
Here, students learn the context of the American educational experience. Among the studies provided by the school is the knowledgeable application of American culture towards better living and international connection.
Location
40 Woodlands Street 41, Singapore
Curriculum
AP and High school diploma
Ages of Enrollees
Around 6 to 18 years old – Preschool to Grade 12
3. Avondale Grammar School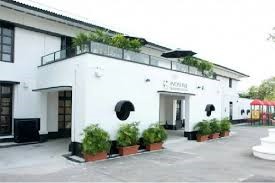 Students of the Avondale Grammar School are trained via an Australian-based curriculum that offers enjoyable and effective teaching techniques from the country.
Considerably tinier than the rest of Singapore's international institutes, Avondale Grammar School focuses on small classes for detailed learning plus a close-knit friendly environment.
Location
318 Tanglin Road, Phoenix Park, Singapore
Curriculum
NAPLAN (Australian-based system)
Ages of Enrollees
3 to 12 years old – Preschool to Middle School
4. International French School (Singapore)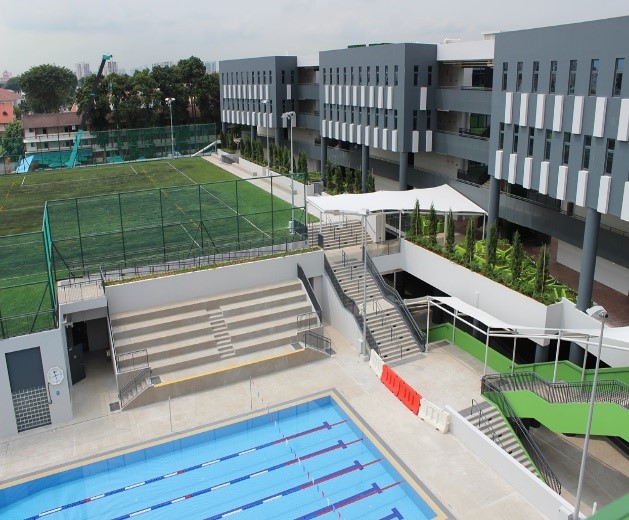 Supported by the Agency of French Education, they offer a curriculum with 100% accordance to France's educational method.
Kindergarten and Upper Secondary School are the classes being taught in Lycee Francois De Singapore. Enrollees are encouraged to acquire and apply French cultural learning in addition to becoming fluent in the language.
Location
3000 Ang Mo Kio Avenue 3, Singapore
Curriculum
GCSE, French High School certificate
Ages of Enrollees
5. United World College South East Asia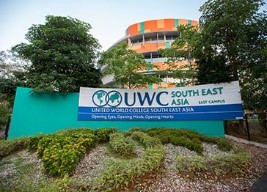 Having two campuses in Singapore, the United World College South East Asia educates through a values-based curriculum. They aim to connect various cultures and nationalities for a future built on peace and sustainability.
Learners from Kindergarten to Grade 14 are raised and equipped with international morals that unleash their capability to understand and develop the world where needed.
Location
1207 Dover Road, Singapore (Dover Campus)
1 Tamoines Street 73, Singapore (East Campus)
Curriculum
Ages of Enrollees
4 to 18 years old – Kindergarten to Grade 14
6. Chatsworth International School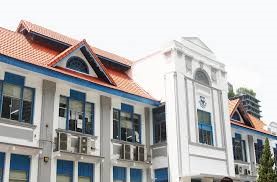 In this school, enrollees are provided the International Baccalaureate curriculum.
Chatsworth International School seeks to teach the philosophy of education. Students are given lessons on the Arts, Academics, Sports, and Service Learning, among others.
Known for being non-selective, Chatsworth operates two international campuses that house intelligent, capable pupils.
Class Notes
Location
37 Emerald Hill Road, Singapore (Orchard Campus)
72 Bukit Tinggi Road, Singapore (Bukit Timah Campus)
Curriculum
Ages of Enrollees
3 to 18 years old – Preschool to Year 13
7. Hillside World Academy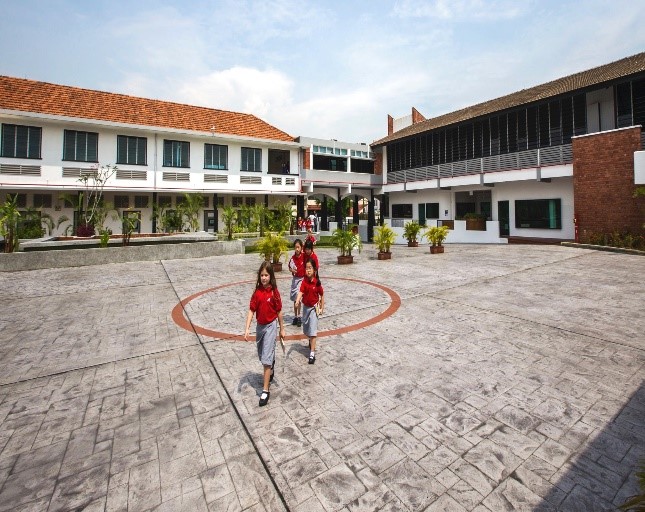 Through the International Baccalaureate curriculum, the academy advocates the integration of Eastern and Western cultures in its learning system.
At Hillside World Academy, learners use both Mandarin and English for international navigation. The school is comparatively small with a maximum of just two classes per grade, allowing teachers to give more attention to their students.
Location
11 Hillside Drive, Singapore
Curriculum
Ages of Enrollees
Around 4 to 18 years old – Nursery to Grade 12
8. Invictus International School

Invictus International School is an independent co-educational​ international​ ​primary school. Believing that their vision is that quality education is simple, focused and affordable, they cater to their learners in an innovative and inspiring way.
Invictus has grown from a three-room school in an office building to three campuses, having two campuses in Singapore and one in Hong Kong. The school has maintained our core community values, where each child is known and the emphasis in on the connection between the teacher and student.
Location
Curriculum
International Primary Curriculum (IPC)
International Middle Years Curriculum (IMYC)
International General Certificate of Secondary Education (IGCSE)
Cambridge International A-levels (Advanced Level)
Ages of Enrollees
Contact for more information
9. Melbourne Specialist International School (MSIS)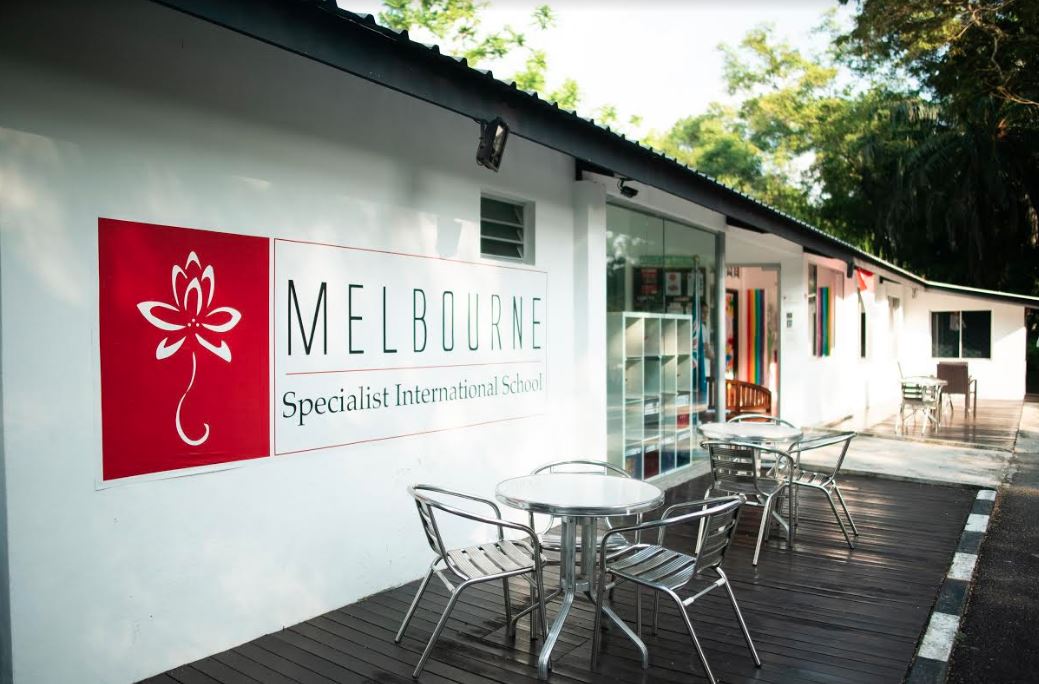 Melbourne Specialist International School is known to be a truly innovative school that will challenge you to re-think how special education is taught.
MSIS has a unique three-pronged approach to education: It uses a model in which a wide-range of educational and therapy services operate collaboratively within the school. This is an integrated model of service delivery in which teachers, specialists and therapists collaborate to address the specific needs of each student, embedding therapy in all classroom activities; and an arts-based program that uses dance, drama, music and the visual arts to teach functional English, functional Mathematics and daily Living Skills.
MSIS also is working with various Therapists, Educational and Clinical Psychologists to deliver an innovative arts-based program that uses dance, drama, music and visual art as a means of engaging students.
Location
75C Loewen Road, Singapore 248853
Curriculum
Melbourne Specialist International School uses a visual and performing arts program that involves a child-centred approach, with teachers using concrete experiences (mediated through dance, drama and music) to engage students. It also allows children to express themselves in ways that aren't always possible with words. The school also offers functional academics in the areas of Maths and English and it incorporates an independent living skills program that helps to encourage self-help and self-regulation. Each student has an individual learning plan individual that sets out goals for them to achieve. Pre-vocational training is also offered.
Ages of Enrollees
All children from the age of 3 to 21 years of age
10. Tanglin Trust School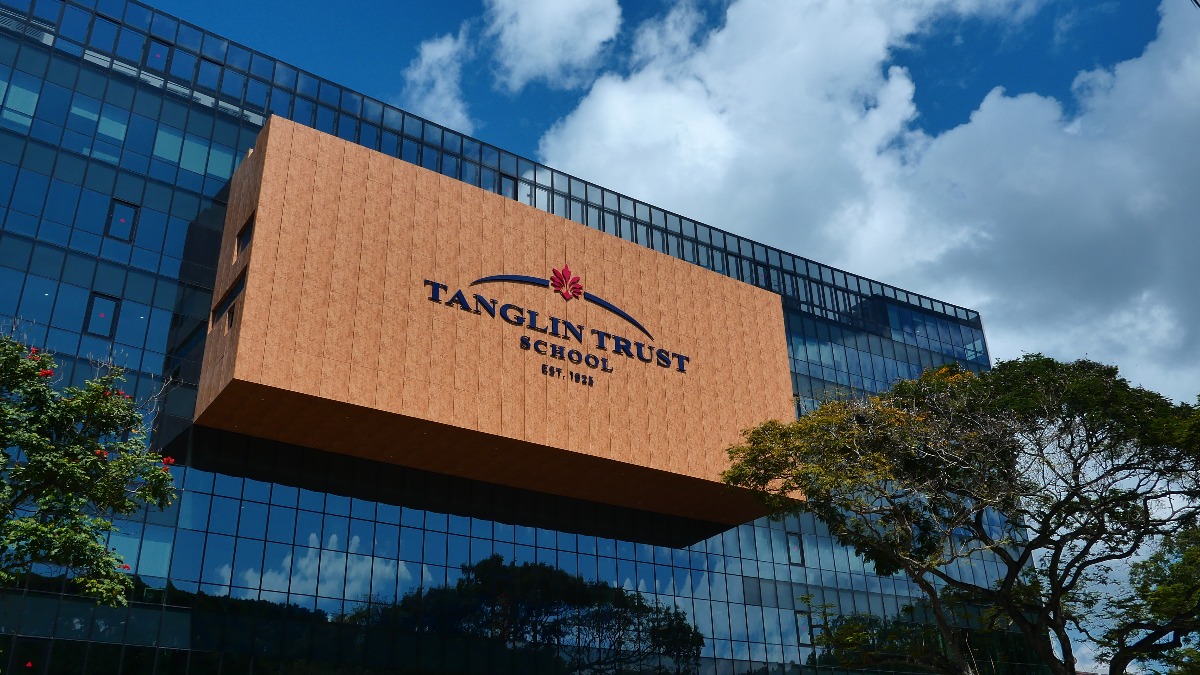 Established in 1925, Tanglin Trust School is the oldest British international school in South East Asia. Tanglin provides the English National Curriculum with an international perspective to children from 3 to 18 years in Singapore.
Tanglin is a vibrant co-educational school of 2,800 students representing over 50 nationalities. As a not-for-profit school, tuition fees are devoted to the provision of an outstanding education.
Tanglin is the only international school in Singapore to offer A Levels or the IB Diploma at Sixth Form, ensuring that students study a programme that is tailored to the subjects they are passionate about and to the style of learning that most suits them.
The school has an excellent academic reputation. Students' examination results consistently surpass Singapore and global averages, with around 95% of graduates typically receiving their first or second choice university.
Drawing on professional and dynamic staff, Tanglin aims to nurture students to achieve their intellectual, spiritual, cultural, social and physical goals. High expectations are set whilst offering strong support, resulting in a community of lifelong learners who can contribute with confidence to our world.
Location
Curriculum
Ages of Enrollees
Nursery School (Nursery)
Application – Infant School (Reception – Year 2)
Application – Junior School (Year 3 – Year 6)
Application – Senior School (Year 7 – Year 10)
Application – Sixth Form (Year 12)
11. EtonHouse International Education Group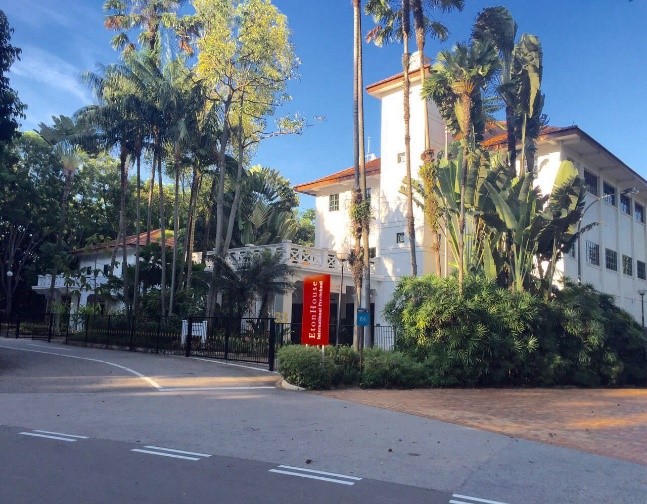 Operating 13 schools across Singapore, EtonHouse International teaches Nursery to Grade 12 enrollees. The school offers an inquiry-based curriculum that encourages students to be quizzical, honing their critical thinking.
EtonHouse also teaches Mandarin, Japanese, and Hindi classes. Their wide selection of courses lets learners maximise their capacity for studying and intellectual development.
Location
1 Vanda Road, Singapore (EtonHouse Vanda)
33 Allanbrooke Road, Sentosa, Singapore (EtonHouse Sentosa); among other campuses
Curriculum
Ages of Enrollees
Around 3 to 16 years old – Preschool to High School
12. GEMS World Academy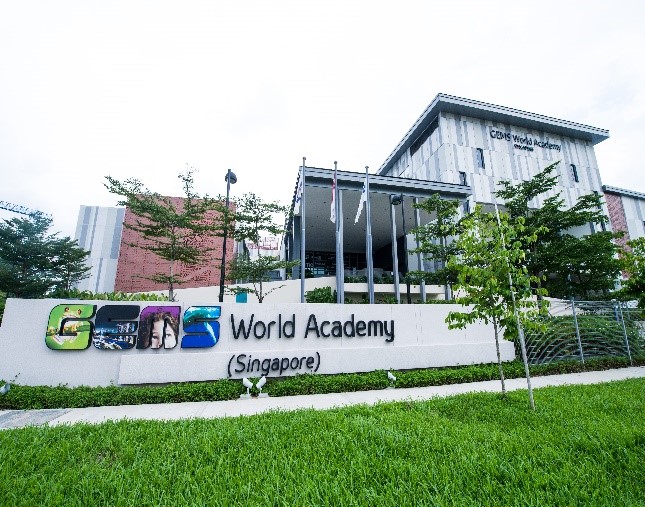 GEMS World Academy caters to over 60 nationalities through an IB-based education. Courses are mainly holistic, and the school shines with a balanced program that tackles Academics, Sports, and the Arts.
Further, the sky is the limit for the school and their students. The academy is planning to partner with Embry-Riddle Aeronautical University to launch an IB career-related program in aviation.
Location
2 Yushun Street 42, Singapore
Curriculum
IBPYP, IBMYP, IBDP, IGCSE
Ages of Enrollees
3 to 18 years old – Nursery to Grade 12
13. The Grange Institution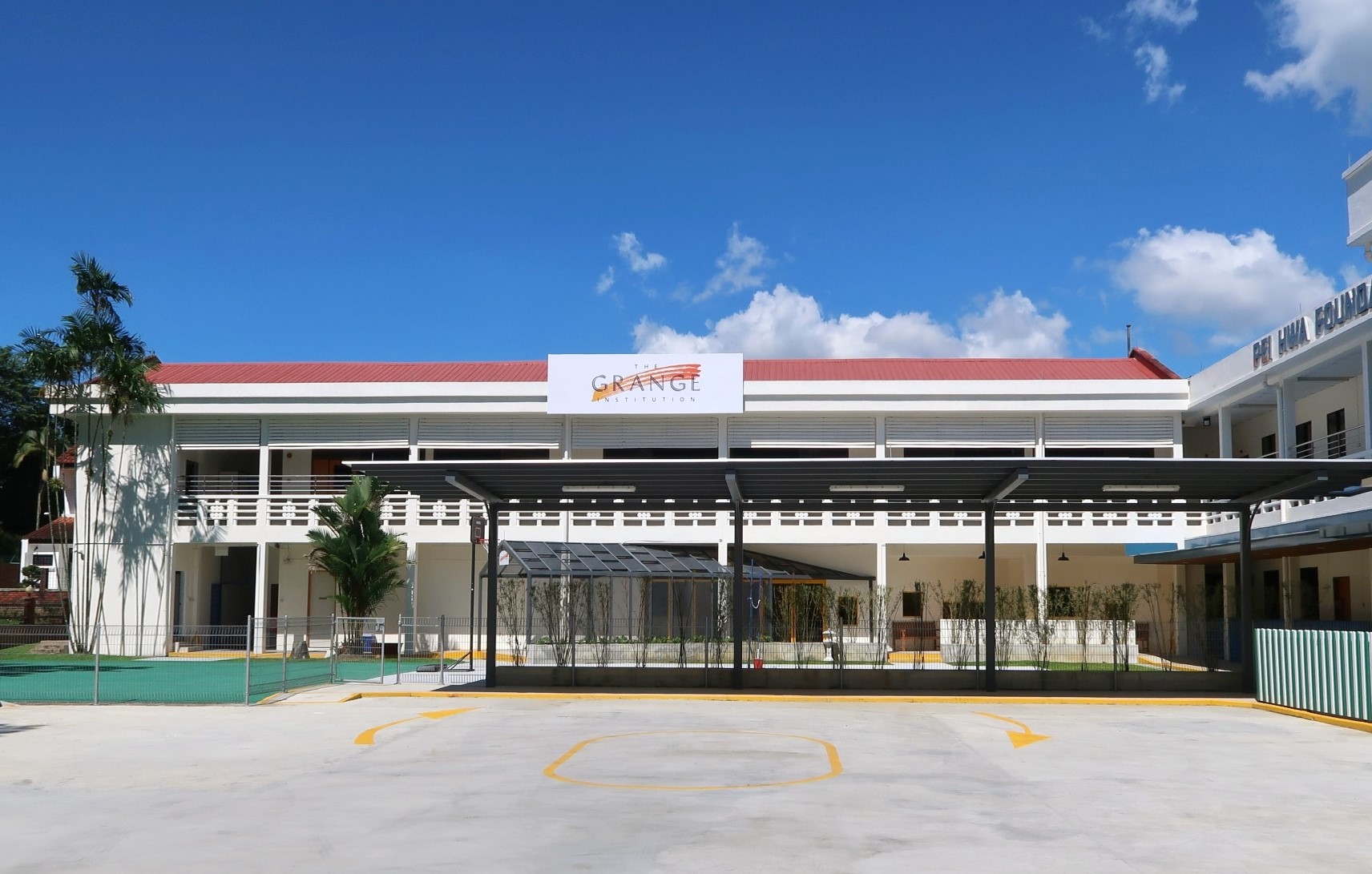 The Grange Institution aims to provide a quality education through a dynamic and creative environment. This allows them to bring out the potential of their students and cultivate each individual talent.
The outdoors play a major part in their education, serving as an extension of their learning environment. Fostering a connection with the environment gives their educators more chances to deliver unique learning experiences to their students.
Location
449 Yio Chu Kang Rd, Singapore 805946
Curriculum
Ages of Enrollees
It's easy to see that these schools all offer world-class, international education. Any parent would be proud to have their child study in any of them!
If you're looking specifically for preschools, by the way, you may want to look at our list of the best preschools in Singapore too. They may not all be international, but they're great choices for young learners nonetheless!