Top 36 Best Preschools and Kindergartens in Singapore
Sending your child to school is one of the scariest and most intimidating moments as a parent.
Where should they go? Will this preschool help my child get into the right school? Is this actually the top preschool in Singapore? How much does it cost? The questions you will face are scary, and the dollars involved are large.
Fear not, we did the hard work for you. We looked at all the information we possibly could find on a variety of preschools. Let's get to it with our list of the best preschools in Singapore.
1. Star Learners Child Care
Star Learners' unique literature-based curriculum immerses every child in rich and exciting worlds, and opens up a world of opportunities for them to tackle concepts in multiple learning areas.
Through its integration with a robust activity-based approach, children learn a multitude of essential skills such as problem-solving, creative and critical thinking, and communication.
Under the ECDA partner operator (POP) scheme, Star Learners is the largest appointed partner and is committed to accessibility, affordability and quality. It also prides itself on developing a generation of young children with strength of Character, Confidence and Creativity.
Curriculum Highlights
Distinct and proprietary Starbeam™ Framework is designed to develop Happy learners, Empathic thinkers, Respectful, confident communicators and Open collaborators
Stories in its Literature-based curriculum are thoughtfully curated from children's literature around the globe – opening a world of perspectives that inspire
Harnessing the power of stories, children tackle multiple concepts and skills presented via story elements (e.g. characters' points of view, conflicts presented)
Together with an activity-based approach, children engage in active learning, where they play with purpose
Customer Reviews
Here are some review from parents who have sent their little ones to their school:
"My K2 daughter has gained confidence in her reading and writing skills. She has benefitted from the phonics programme and has even begun reading on her own last year. She also enjoys the Write a Rainbow programme in school and often draws and writes her own short stories at home!"
"Star Learners @ Bukit Batok has journeyed alongside us over the past 7+ years – allowing us to entrust our 3 children to the care of the school throughout their pre-school years. The school has been very consistent and constantly gave us feedback on how our kids are coping in school. Teachers are full of love and positivity, and ever so patient and encouraging to the children. The curriculum is robust and provides diverse exposure to the children."
2. Brighton Montessori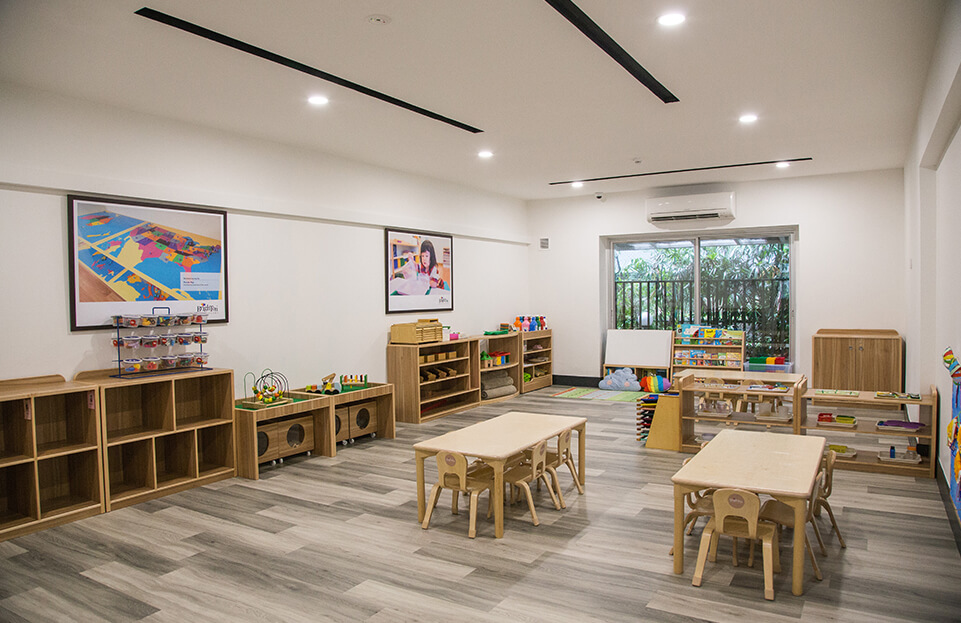 For parents who are looking for a preschool in Singapore that gives a hands-on approach and focuses on the individuality of each student, Brighton Montessori proudly presents their enhanced curriculum that is enriched with a variety of programs including pre-nursery, nursery, and kindergarten. In each class, it would not contain a large number of students to make sure that each child will be given sufficient guidance and attention.
The curriculum consists of subjects that introduce basic and important lessons. The most impressive thing is that they strive to follow the children's pace instead of having a strict schedule.
If you believe in independent style of learning, then Brighton could be the best kindergarten in Singapore for your child.
Curriculum Highlights
Practical life skills lessons
Sensorial exercises
Culture studies
Customer Reviews
Parents do recommend Brighton Montessori for they are able to have an open communication with the teachers and discuss the daily progress of the children. Mario and Ana Montanari praised the preschool and shared their experience on the official website:
"The preschool has a good mix of locals and foreigners, which we love. The kids take part in a variety of fun and interactive activities including cooking classes, which allow for the refinement of sensory perception, and the development of literacy and mathematical understanding. There are also many opportunities for imaginative exploration and creative self-expression."
3. My First Skool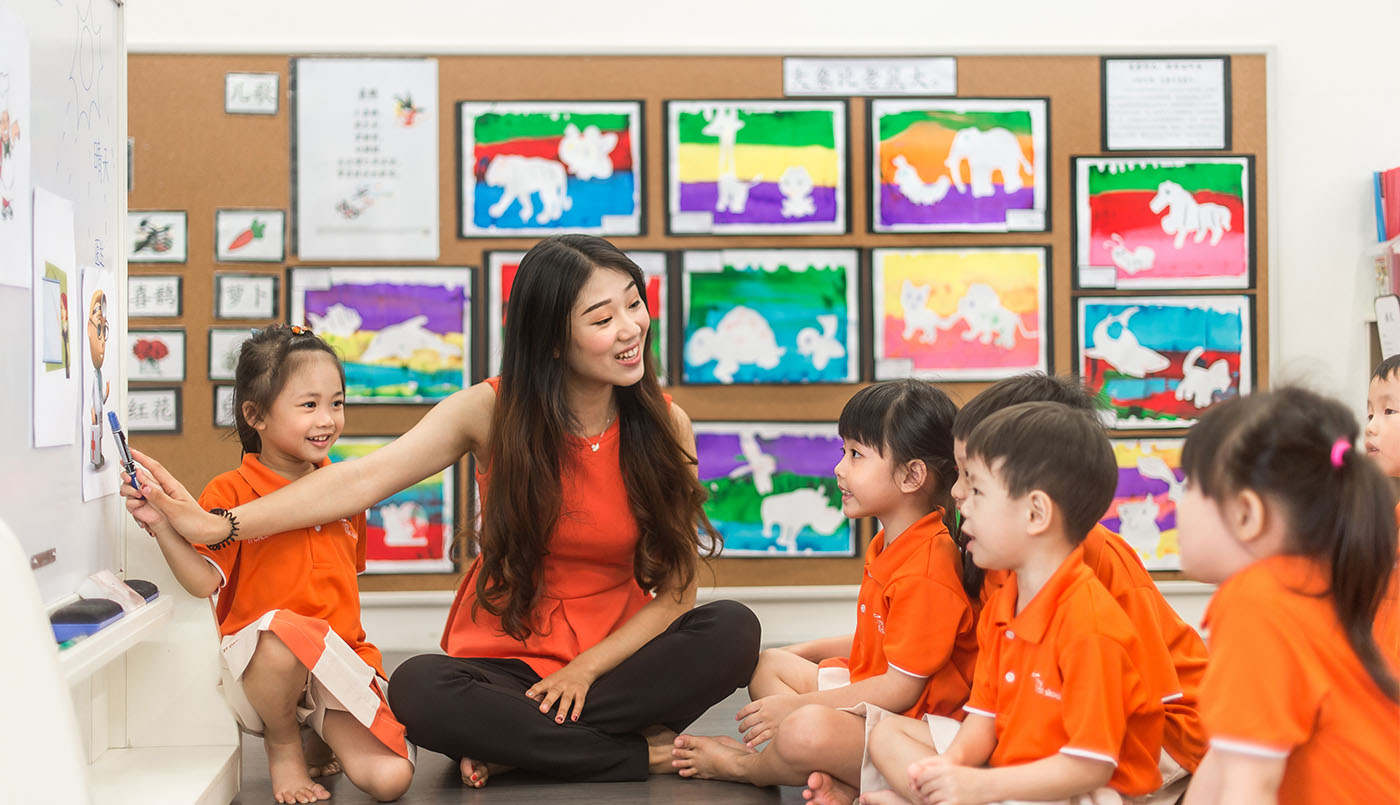 Enrol your child at the #1 sought-after pre-school in Singapore, NTUC First Campus' My First Skool! Providing a Quality & Holistic Curriculum at affordable fees at over 146 centres islandwide, NTUC First Campus' My First Skool helps to ensure your child gets the head start they need in life.
There are so many things to consider when choosing the best preschool in Singapore for your child: Are there kindergarten schools near me?
Are they affordable? Are the teachers passionate and nurturing/ attuned to my child's need and is the curriculum offered holistic and of top quality?
If these are your top considerations, then NTUC First Campus' My First Skool is worth checking!
Curriculum Highlights
Skool-Educare© – Proven to Improve Focus and Engagement in Children (0 to 3 years)
Skool-Ready© – Prepares Your Child for Primary School (4 to 6 years)
Skool-aCe© – a Chinese programme that helps children systematically learn, appreciate, and excel in the language.
Customer Reviews
Kudos to the teachers at My First Skool on making learning joyful, fun, and interactive! When I picked up Avril from school today, she excitedly shared with me the anatomy of an ant and how it has three parts – an ant has a head, a thorax, and an abdomen! She told me that her teacher had them draw an ant and colour it, and even made one out of play dough! I can see Avril finding joy in learning everyday in school! Thank you, teachers, for making learning fun for Avril! – Avril's Mummy, Parent at My First Skool
4. Blue House International

If you're in search for international preschools in Singapore that follows a traditional approach and method in their teaching, Blue House International has that combination down pat.
Blue House International incorporates traditional teaching methods that deal with the curiosity of a child, which can be a source of finding their full and true potential, even at such a young age. They prioritize in one's freedom to voice out their thoughts and opinions. This will open up the eyes of the child into a positive and respectful environment as well as boost their confidence. The most unique feature of this institution is The Blue House Infant & Toddler Ateliers where children aged 6 to 36 months can enter classes to develop sensory skills.
Curriculum Highlights
Discover classes
Playgroups, classes, and drop in sessions
Documentation of learning progress
Customer Reviews
The Blue House International has been receiving admiration from parents due to their natural and effective way of teaching. They stated that children are very much exposed to a creative and nature-friendly environment in which they can freely explore their surroundings. Katie Wong shared his son's enjoyable experience on the school's official Facebook account:
"Dropped by earlier today with my 6 month old to try out their drop in sessions. My son loved his time there exploring and playing with the materials provided! Wished there was a 6-18mont playgroup at the Bukit Timah branch."
5. Raffles Kidz International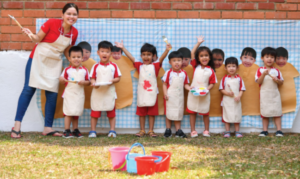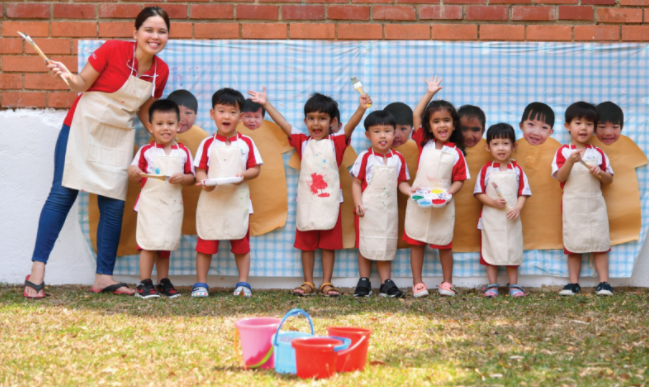 Raffles Kidz International is an established multi-award-winning premium pre-school brand from Singapore.
Having won awards such as the Best Bilingual Pre-School and Best School for Building Strong Academic Foundation, what's great about them is that they offer a bilingual inquiry-based curriculum by experienced and well-trained educators within a quality and innovative learning environment for children.
Aside from this, we recommend them because they thoughtfully design their learning environment for children to explore and play. At the same time, providing them with opportunities to interact with different people, nature, and the community.
Their comprehensive and structured curriculum caters to the holistic development of the whole child. Built to develop children's social dispositions while helping them acquire skills and knowledge, their curriculum also emphasizes on academic foundation, critical thinking, knowledge acquisition, and problem-solving skills.
Upon graduating from Raffles Kidz, your child will be a confident communicator, open-minded inquirer, independent thinker, creative contributor, and collaborative team player. These attributes will definitely be helpful for your child as they continue their education.
RSVP for an online tour of their campuses here: https://www.raffleskidz.com/book-a-tour/!
Curriculum Highlights
To nurture every child's interests in the fundamental core subjects of English,
Chinese and Mathematics to prepare them for primary school
To teach critical thinking, problem-solving, and collaboration skills through team-based learning approaches
To develop motor and social skills through meaningful and purposeful play
Customer Reviews
Here is a testimonial from a parent of their students:
"RKI is everything more that a parent can ask. My daughter had been attending since she was 4 months old and there was never a tear shed morning drop-offs. She looks forward to going to school every day and her eyes sparkle whenever she sees her friends and teachers. Knowing that my daughter is in good hands, gives us the assurance as first-time parents and we are able to be focused at work. There has never been a day that I had to worry about her well-being in school! RKI has played a major part in nurturing her early years, and we couldn't ask for anything more. Thank you for everything!"
6. Early Years Montessori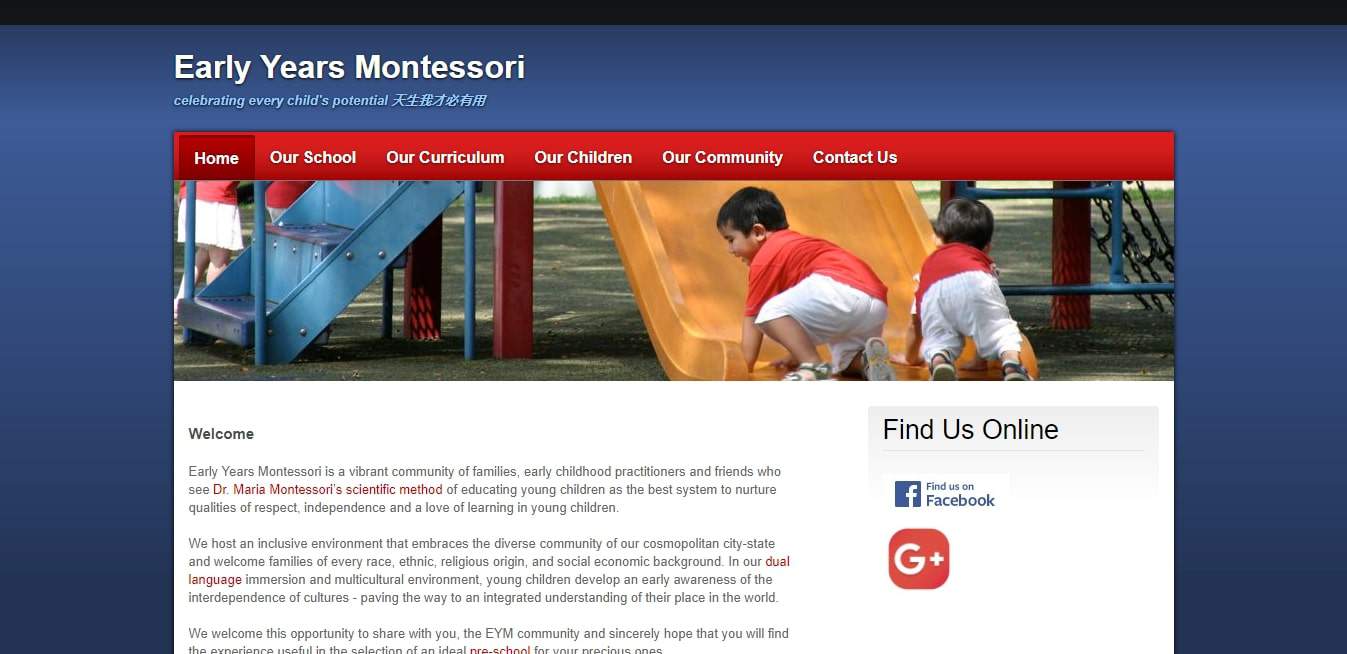 Early Years Montessori is a vibrant pre school in Singapore with a community of families, early childhood practitioners and friends who apply Dr. Maria Montessori's scientific method of educating young children as the best system to nurture qualities of respect, independence and a love of learning in young children. They foster a diverse educational community, welcoming families of every race, ethnic, religious origin, and socio-economic background. In their dual language immersion and multicultural environment, young children develop an early awareness of the interdependence of cultures – paving the way to an integrated understanding of their place in the world.
Curriculum Highlights
Early Years Montessori has systematically designed a curriculum that reflects and incorporates their knowledge of young children – derived from research, theory and their own observations, drawing from Dr. Montessori's revolutionary idea developed over 100 years ago.
7. Rain Trees International Kindergarten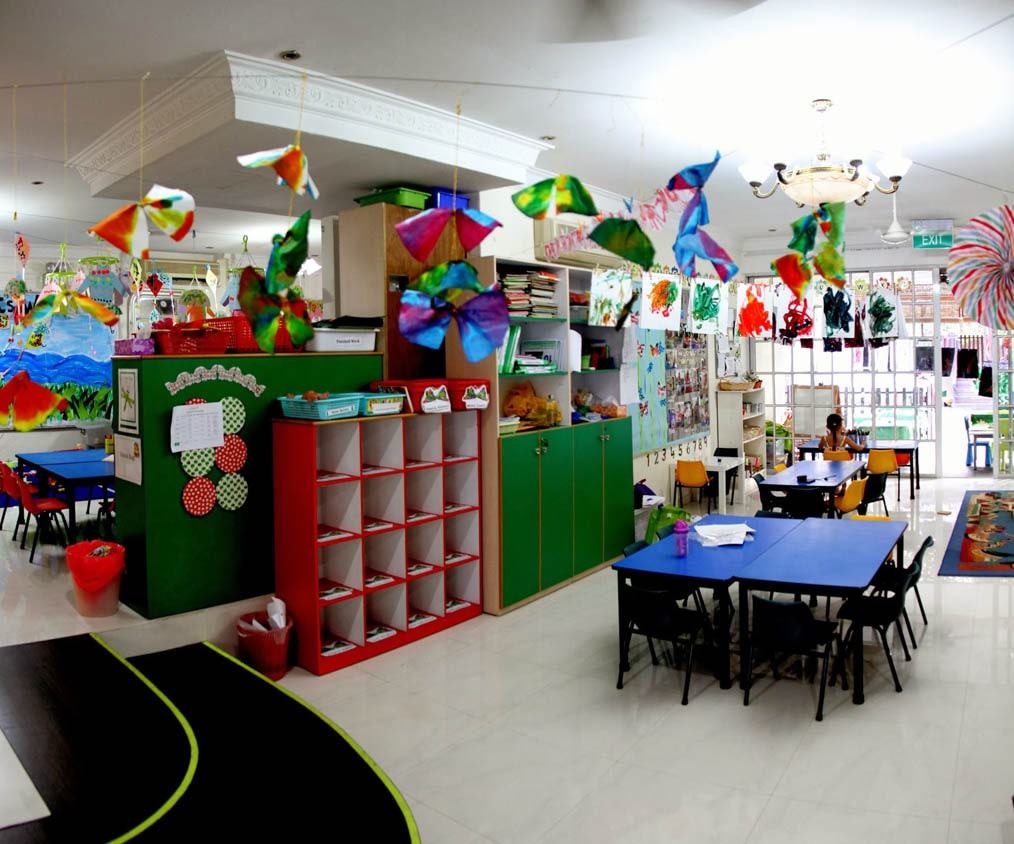 Rain Trees International Kindergarten is one Singapore preschool that lets the children explore their surroundings, have fun, and be kind to one another. These visions have become a guide of the school to establish a curriculum filled with nurturing programs such as communication, language and literacy, creative development, and other essential learning areas. They also encourage the parents to accompany their children through various activities and let them have memorable experiences.
Service Highlights
Personal, Social and Emotional Development
Problem Solving, Reasoning and Numeracy
Physical Development
Customer Reviews
The parent–teacher conferences conducted by Rain Trees International Kindergarten, earned the trust of many parents for they can see the actual progress of their children as well as the communication between the teachers and students. Sarah and Alex Vaulkhard shared their story and stated:
"As soon as you join Rain Trees you feel part of the Rain Trees family. It has a small intimate feel and you feel as though your child is a very important part of the school and not just another pupil. My Daughter is currently in Dragonflies with Ms Terisa and seems to be well ahead of her peers attending other nurseries, this seems to have been achieved in a very fun and nurturing environment where they learn through play based activities. We have decided to keep our Daughter at the school for the final year, rather than moving her to a large international school for the nursery year as we have heard fantastic feedback about the Busy Bee year, teacher and class size. "
Preschools stand as the fundamental foundation of every child's future that is why it is highly important to surround them with a productive and supportive environment.
8. Singapore Hokkien Huay Kuan Preschool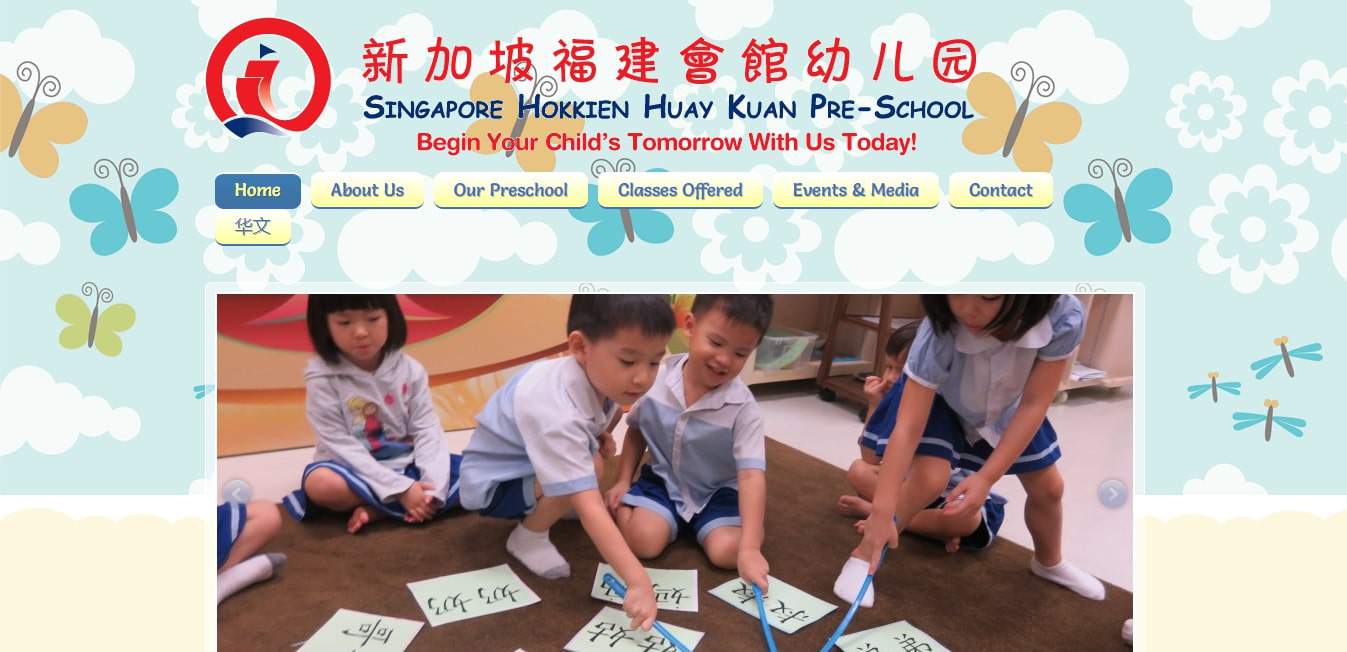 Singapore Hokkien Huay Kuan Preschool's guiding principle is pretty simple. Teachers are the facilitators, parents are considered partners, and the children are active learners. This Plan-Do-Review model allows for "active participatory learning and encourages a sense of purpose and reflection."
This gives the children to actively seek out knowledge by interacting with their peers and environment and reaching out for their parents and teachers for additional support. This type of approach makes it easier for kids to ease into learning because they're not boxed down and are given the chance to initially learn at a pace that works for them.
Curriculum Highlights
Holistic Character Development
Social and Cognitive Development
Living Garden
Customer Reviews
A safe and fun learning environment is what this preschool promises and people can see that clearly. Just read what Jeremiah Su says about his experience:"Kids here enjoy the spacious environment through their living skills programme: home simulated room and living garden! They even have an indoor sports hall so be it rain or shine, there is always ample place for children to exercise and enjoy.
Personally witnessed a few international kids who doesn't speak Chinese at all would start expressing themselves in Chinese after a few months later. I believe that the Chinese speaking environment really helps to develop children's interest in picking up the language!"
9. Kindle Garden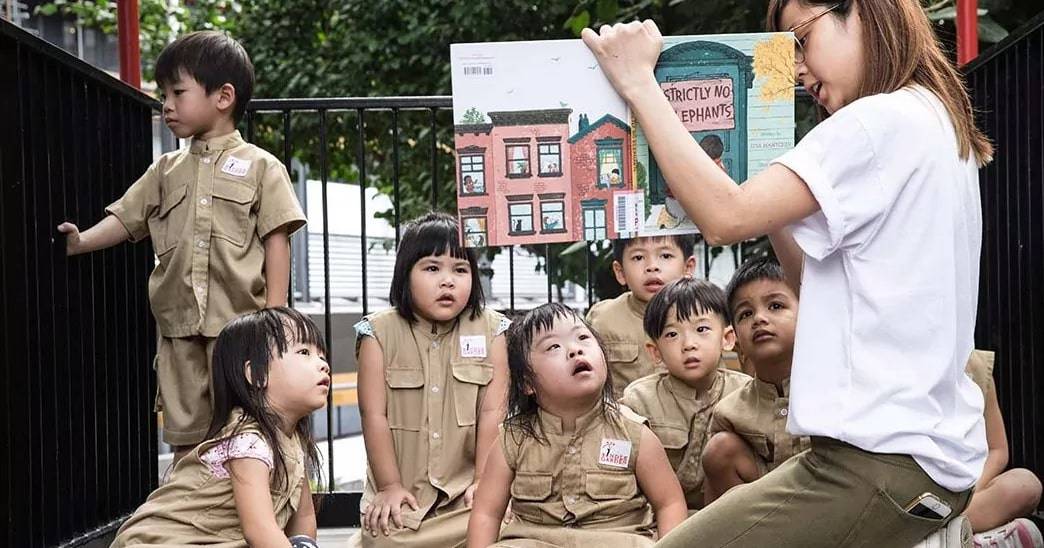 As Singapore's first inclusive preschool, Kindle Garden employs a holistic system which supports diversity by providing a non-discriminatory curriculum for both typically-developing children and children with additional needs, encouraging them to embrace diversity and develop mutual respect and understanding at an early age.
The team at Kindle Garden believes that the "third teacher" of their students is the environment, which is why they make sure to design an environment that will help hone the skills of the children and motivate them to keep on learning.
Kindle Garden believes in the knitted collaboration between teachers, specialists, and parents. Thus, parents are given the opportunity to be involved in their child's school activities, field trips and learning journeys for a more hands-on experience.
Many consider Kindle Garden to be the best childcare in Singapore that successfully combines typically-developing children and children with additional needs.
Curriculum Highlights
· Community space in Enabling Village for teaching and learning
Rich learning environments
Emphasis on Practical Life, Sensorial Activities & Character Development
Range of activities accessible to all children below 6 years old
Space utilisation to create different experiences and social exchanges
Images are taken from each company's official websites/social media.
10. MerlionKids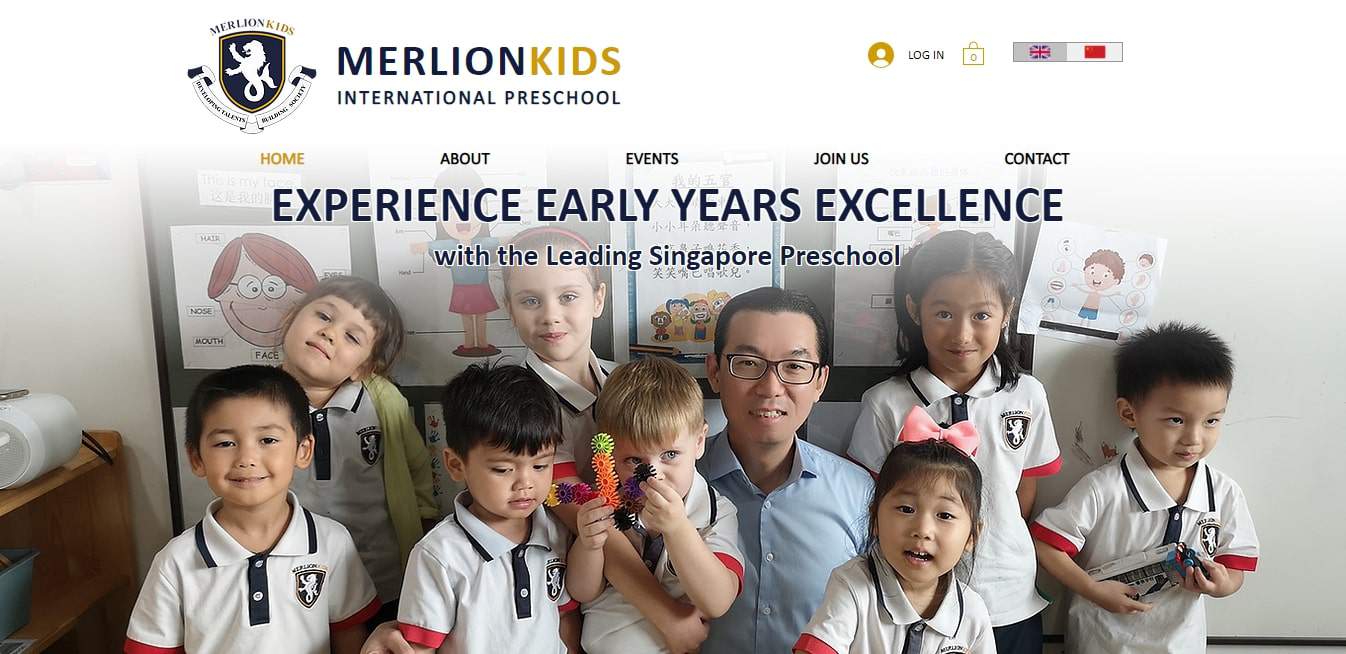 MerlionKids is a Singapore based premier preschool with quality settings that adopt the Neuroscience Developmental Curriculum Framework alongside Singapore Kindergarten Curriculum Framework, Exploratory & Experiential based, and Multiple Intelligences Integrated approach to provide a holistic education for our children.
They use internationally recognised pedagogies to foster learning dispositions in our children, the brain executive functions, character & values qualities, emotional regulation & social skills, curiosity & reasoning skills, critical thinking & motivation, language & numeracy, self-confidence & grit to overcome future challenges the child might encounter.
Merlion Kids is considered by many to be the best child care centre in Singapore if you want to raise your kids bilingual.
Curriculum Highlights
Signature triage of complementary levels: Self-Expression, Self-Regulation and Self-Discovery.
They devised a structure so as to support holistic learning for the delicate developing minds of children, in the multiple intelligences including: Linguistics, Numeracy, Spatiality, Kinesthetic, the Arts, and Interpersonal, Naturalistic and Intrapersonal proficiencies.
They recognise that a growing diversity of children with different cultural, social economic backgrounds may result in very different ways of thinking, learning, and behaving.
11. Brainy Child Montessori
Brainy Child Montessori is an international preschool full of young learners who are on a fun-filled journey. Their focus is to foster an environment of cognitive and social development across all learning levels, and their mission has been to provide a superior educational experience by utilizing the Montessori methods of teaching and learning.
Brainy Child Montessori aims to address the intellectual, emotional, physical, and social growth of each child entrusted to their care. They offer quality education that emphasizes character building and developing strong values in children. With well-qualified teachers and state of the art facilities, Brainy Child Montessori is a reliable and trustworthy institution to meet all education demands of your children.
Curriculum Highlights
Their specialized programs are suited for preschoolers (18 months to 6 years) and primary school students from Singapore and all over the world.
If you're looking for the right school to give your child a firm head start, you can enroll in their Mum and Tot Programme where your child will be able to start school together with you in class
12. Swallows & Amazons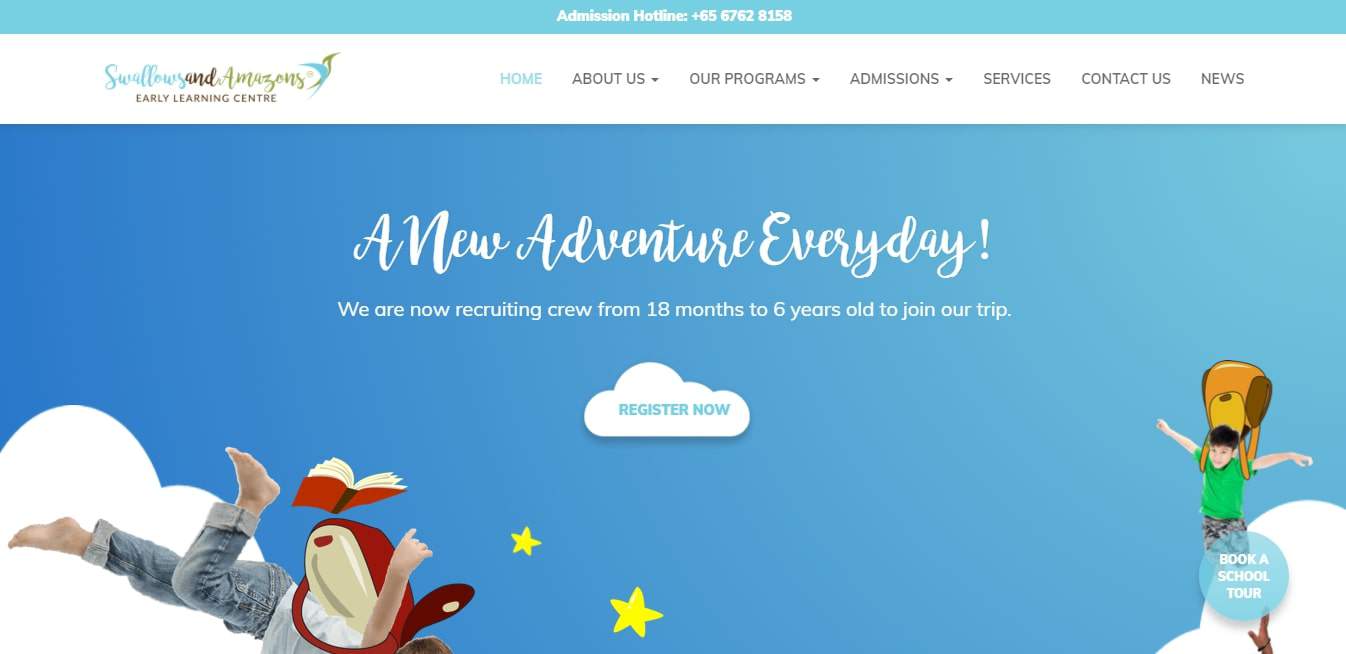 Swallows and Amazons focus on the EQ or Emotional Development of our their learners. Recognising that children learn in different ways and excel in different areas, they have developed their 8-intelligence learning style that allows the teachers to find the learning style or styles that best suits your child.
Curriculum Highlights
There are learning centres specifically developed to address the eight intelligences based on Howard Gardner's Theory of Multiple Intelligences. During these sessions, children gather together as a whole class to listen to stories, sing songs and share and discuss ideas; smaller groups are used for exploration and discovery tasks.Extra Curricula Activities (ECAs)
Swallows and Amazons run a programme of Extra Curricula Activities of ECAs utilising the activities available within walking distance of the Centre.
13. Mulberry Learning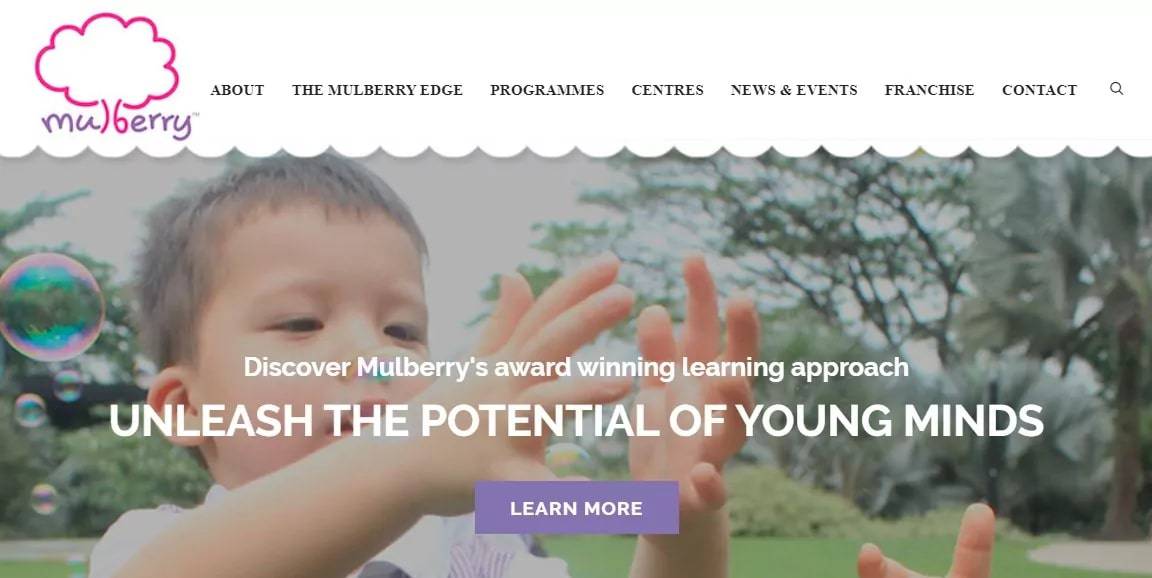 Established in 2006, Mulberry Learning is an award-winning premium preschool brand that has been voted as Singapore's "Best Holistic Learning Programme" and featured by the Straits Times, Business Times, Channel News Asia and The Smart Local.
Mulberry Learning is the only preschool network in Singapore and the world to be certified by the USA for the "Habits of Mind", the same intelligent thinking framework used by Singapore's Ministry of Education to groom the brightest Primary School students in its Gifted Education Programme. The unique preschool pedagogy incorporates the Reggio Emilia, Habits of Mind™ and Multiple Intelligences frameworks to instill core skills and knowledge, alongside intelligent thinking habits and dispositions needed for young children to prepare for and excel in the future world.
Curriculum Highlights
Habits of Mind™ framework to nurture intelligent thinking skills and dispositions.
Project inquiry that facilitates self-directed learning through exploration.
Signature programmes that nurture a robust foundation in early literacy, bilingualism and mathematics.
Extensive range of S.T.E.A.M. enrichment programmes to hone creativity, problem-solving and critical thinking skills.
14. Pat's Schoolhouse
Pat's Schoolhouse offers a curriculum that encourages children to be challengers of the future, teaching them to be confident and courageous, while providing them a vibrant and memorable childhood.
As music plays a critical role in child development, it is purposefully integrated into all learning areas to motivate and stretch our children's imagination. At Pat's Schoolhouse, children are exposed to music via songs, stories, rhymes, games, movement and the playing of percussion instruments by our in-house music specialists.
They currently have 17 preschools and 3 infant care centres in Singapore.
Curriculum Highlights
Bilingual Immersion Core Curriculum since 1988
Encouraging children to be inquisitive through play
Music-integrated curriculum
15. The Odyssey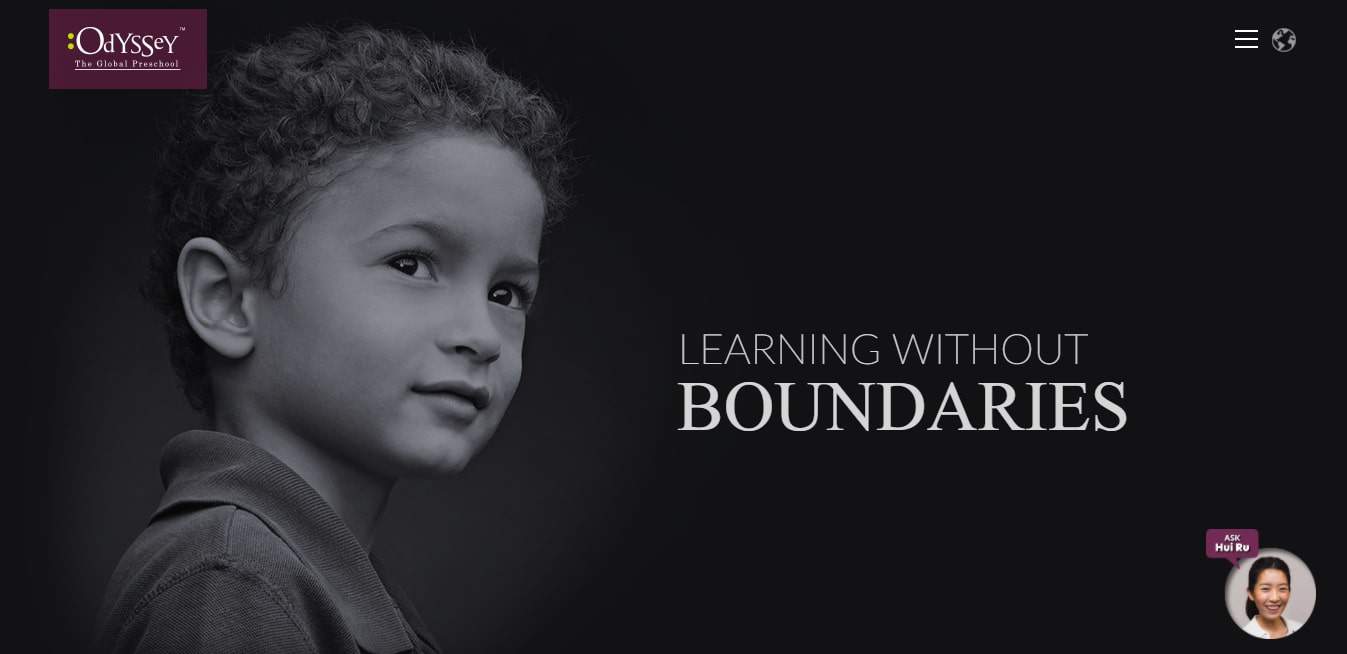 Aside from the usual preschool education, The Odyssey also encourages the students to learn the essence of foreign cultures. Their programs range for infants up to preschool years. They also have preparatory classes to ensure that the children are certainly ready to transfer into primary schools. It would be quite difficult for them to adjust to a new environment since they will not be familiar with the place, teachers as well as classmates. They also have Chinese immersion classes where the language and culture will be explored and discussed.
Service Highlights
International Baccalaureate Primary Years Programme
Research and education hub for professional development
Parents and Community Outreach
Customer Reviews
The Odyssey has proven to be a great help in developing the interests of a child during the early stages. Gerry expressed these thoughts about his son's improvement after attending the academy:
"Gideon wears a big smile on his face when he reaches the Odyssey every morning. When he first joined the Tots Explorers 6 months ago, he was shy, wary of strangers and suffered from separation anxiety. Gideoon has since transformed into a confident, independent and cheery boy, who loves singing the songs learnt in school! We credit this amazing transformation to the very warm, nurturing and experienced Tots teachers Gideon is so blessed to have. The Tots team has cared for and taught Gideon very well, while keeping us continually updated on his development and milestones. Thank you Tots team!"
16. Kiddiwinkie Schoolhouse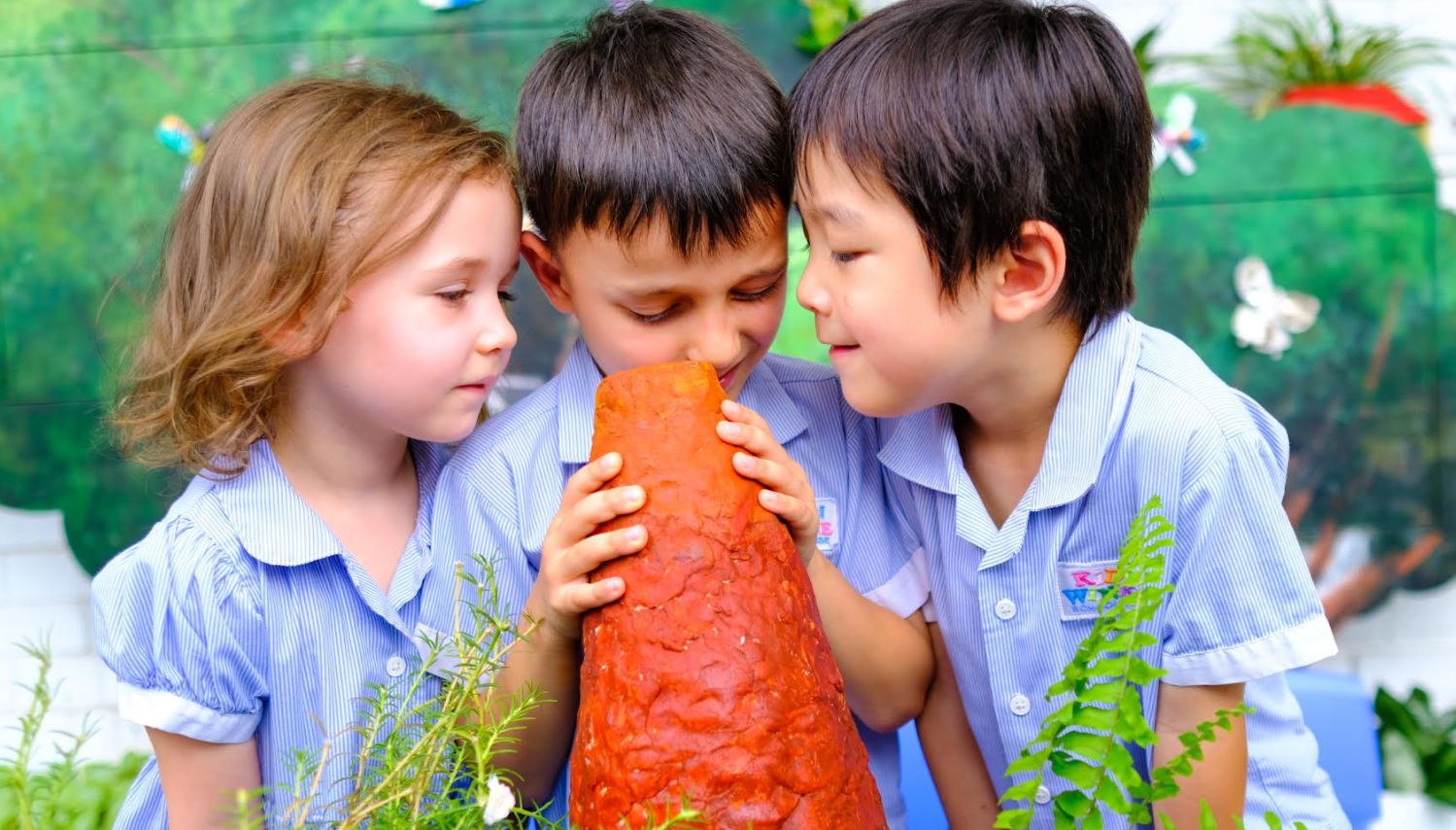 Kiddiwinkie Schoolhouse provides a warm and nurturing environment that stimulates the learning and development of children, as they build a strong foundation through meaningful learning experiences.
To encourage enthusiasm and fuel curiosity, their creativity-inspired curriculum adopts innovative and experiential learning approaches which balance play and school readiness.
Cultural celebrations and character development programmes are also incorporated in the curriculum to embrace diversity in the community and inculcate positive life values in children.
Curriculum Highlights
Incorporates both play-based and inquiry-based approaches to stimulate different areas of children's brain development while equipping them with essential soft skills such as critical thinking and planning skills
In-house enrichment programmes are available to develop children's interests in dance, art and fitness
Children are immersed in a bilingual learning environment to develop strong proficiency in both English and Chinese, which facilitates school readiness
Customer Reviews
"The teachers here truly understand the different personalities of each child and communicates regularly with us parents. The curriculum offers a great balance between play and learning, and Rin is very eager to tell us about her day in school every day. We're truly grateful for having her spend the early years in such an amazing environment." – Mayuka, Parent of Rin Ochiai  "With a comprehensive curriculum and child-focused teaching approach, it's truly an amazing environment for our little ones. The facilities available at the school are also exceptional, such as the availability of an outdoor space, despite it being centrally located. Having our children attend Kiddiwinkie Schoolhouse is the best decision ever!" 
– Jad Berri, Parent of Kyan and Kenzi 
17. Little Readers Programme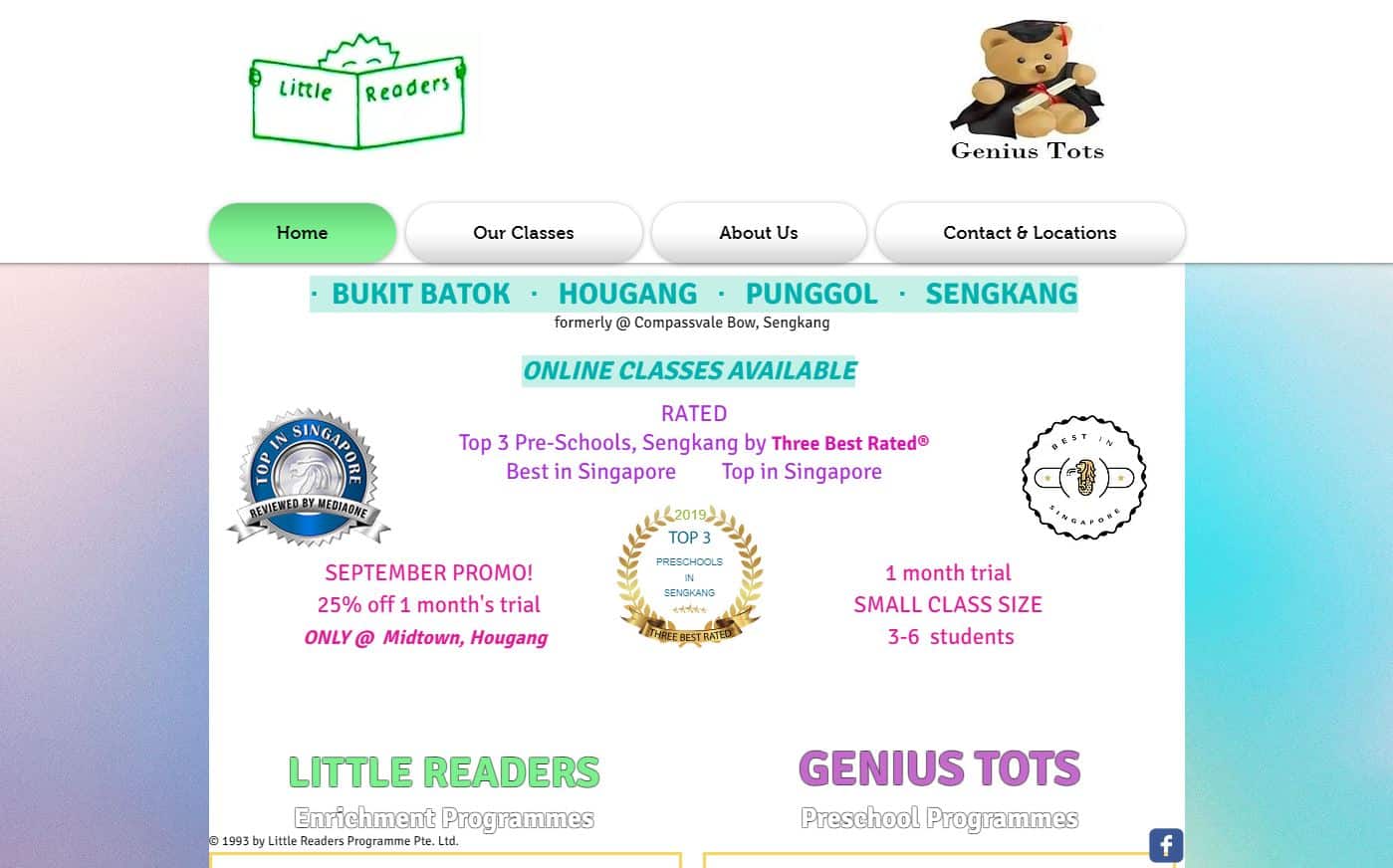 Little Readers Programme specialises in teaching children aged 4 to 8 with a range of programmes rich in English literacy. They also have English Enrichment classes, Creative Writing & Reading Comprehension Skills or Primary One & Two English Tuition created for K2, Primary 1 & 2 students.
Their programmes are online-based, where they not only educate your child, but also provide resources to supplement your child's learning. Their Phonics & Reading Programme is particularly recommended by many parents.
Curriculum Highlights
Online-Based Classes and Videos
Physical classes in Punggol only
The LITTLE READERS Phonics & Reading classes are solely developed for 4 to 8 year olds to help them to LEARN TO READ EARLY using the Systematic Phonics Approach. Small class of 3 to 6 for maximum results, moulding a fluent and proficient reader.
18. Emile Preschool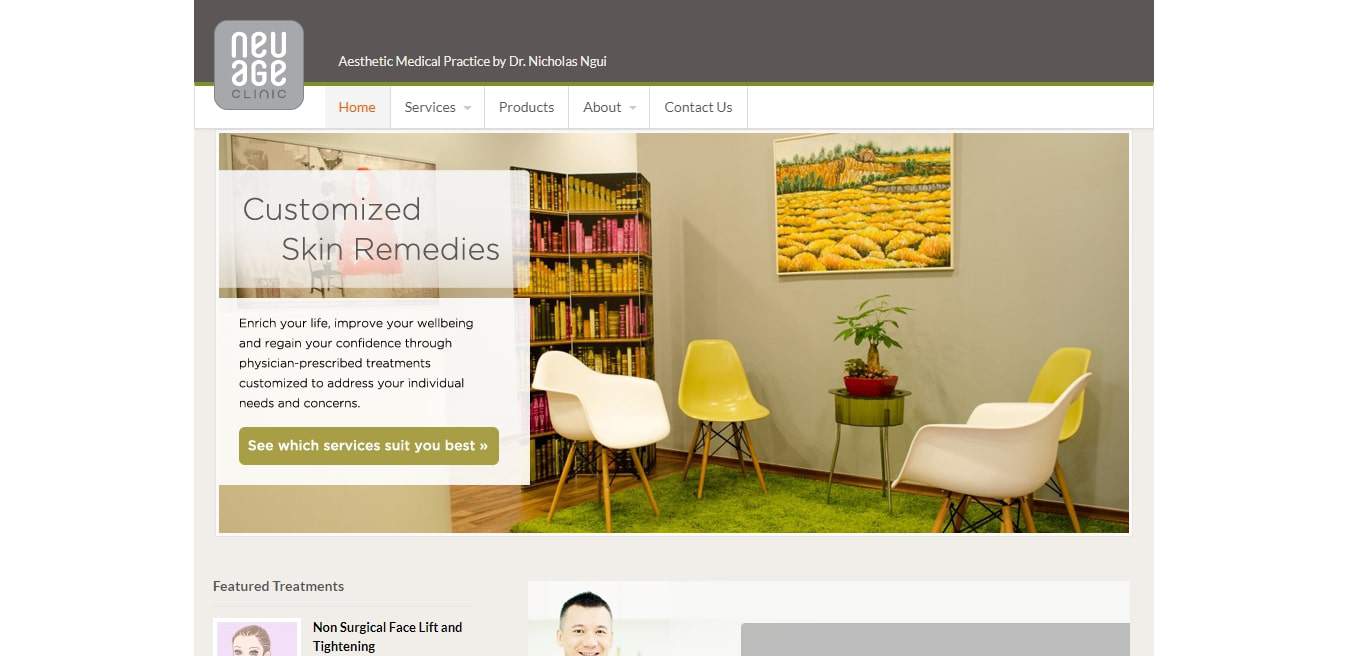 Emile Preschool is founded by NUS (National University of Singapore) and former NTU (Nanyang Technological University) professors. In order to achieve their students' full potential, they tailor their programs based on research findings and international best practices with learning materials from the US and UK, Japan and Germany.
Their classes are grouped and designed accordingly for playgroup, nursery 1, nursery 2, kinder 1, and kinder 2.
Curriculum Highlights
Emile Preschool acknowledges multiple giftedness and Intelligence that is why their curriculum works in diversity and offers abundant learning opportunities in different areas including English language and literacy, Chinese language and literacy, speech and drama, gymnastics, STEAM (science, technology, engineering, arts, and math), and gifted education for children.
19. JURONG CALVARY KINDERGARTEN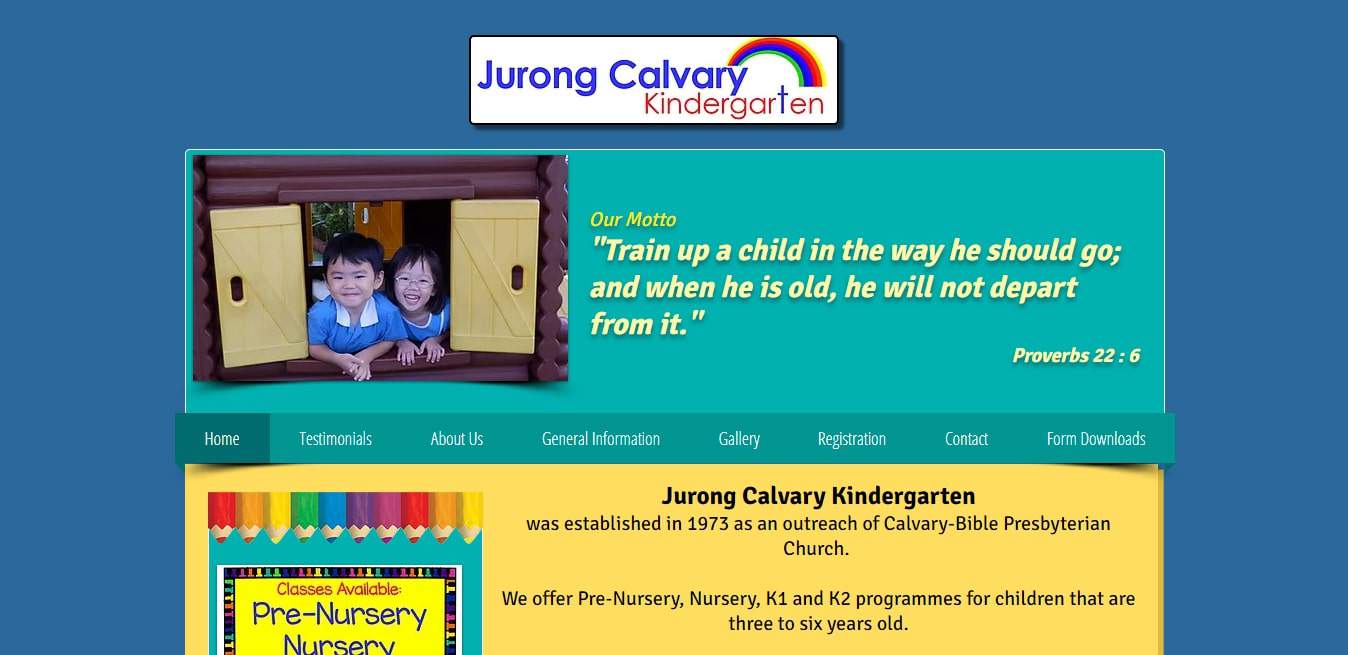 Jurong Calvary Kindergarten caters to students from pre-nursery to K2. They make use of various learning approaches to ensure that your child is able to reach their maximum potential.
They also believe that it is important for the student's development to have their parents' active involvement in their learning. Jurong Calvary Kindergarten also emphasizes like skills and readiness for future learning to prepare them as they grow up.
Curriculum Highlights
Supports active involvement of parents in their children's learning
Emphasizes on life skills and readiness for future learning
Customer Reviews
Parents of previous and current students of Jurong Calvary Kindergarten are happy with the learning experience of their children and are happy to recommend them to other parents. Here are some of the comments of the parents:
"JCK adequately prepared Shannyn for primary school with three well-structured, amazing years of learning journey, from outdoor excursions to planned curriculum – show & tell, spelling, journal writing and activity books' learning. From a shy, timid little girl who needed cradling for weeks upon enrolment to a female lead 'Miriam' during the graduation concert, JCK teachers had groomed her to become a confident, well-rounded girl who excelled in her studies. The strong foundation that was laid in JCK see her clinching top three positions in class in lower primary and getting into one of the best class in Rulang. I would strongly recommend JCK as the preferred choice." – Mummy of Shannyn Ng (2015)
"JCK has helped our daughter to grow strong and confident. We are especially delighted with the way the teachers motivate children to maintain interest in learning, as there is nothing more delightful than having a child who loves to learn and comes home to talk about it." – Mummy of Elisha and Joann Cheung (2016 & current)
"JCK is always a kindergarten that I will highly recommend to my family and friends. Both my kids are developing very well and they love the school and the teachers. The teachers are very patient and passionate about their role which make me feel assured that my children are in good hands." – Mummy of Mandy and Mavis Woo (2017 & current)
20. Arise Kindergarten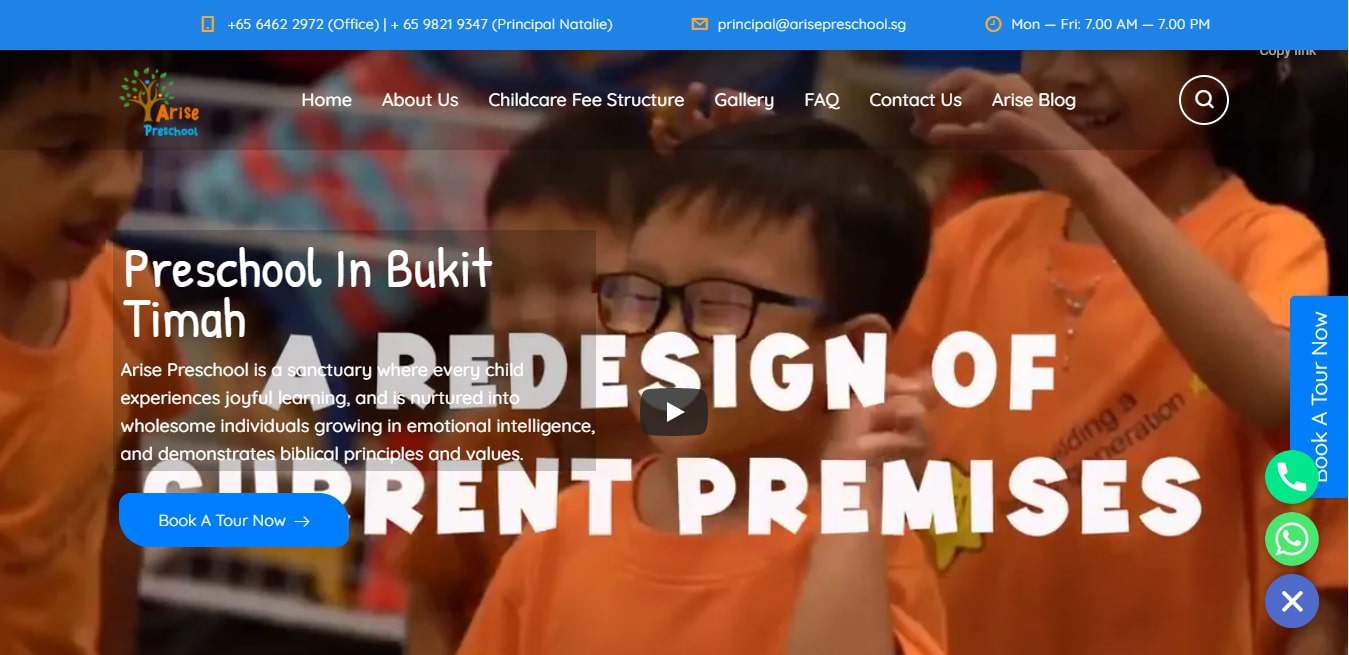 Arise Kindergarten specializes in child-centred, process-oriented hands-on approach so their students can practice decision-making and creative and critical thinking while at a young age. Their programs are also taught in bilingual terms (English and Chinese) and executed in small or big groups, and in both formal and informal activities to make their classes more engaging.
With this kind of approach in teaching, Arise Kindergarten aims to help their students develop themselves especially in this following learning dispositions: Perseverance, Reflectiveness, Appreciation, Inventiveness, Sense of Wonder and Curiosity, and Engagement.
The curriculum and programs designed by Arise Kindergarten also envisions to maximize their students' full potential not only in the intellectual aspect but also physically, emotionally, socially, and spiritually.
Curriculum Highlights
Character Education Nurturing' series
Learning Centres – IQ puzzles, Dramatic play, Math Centre, Language Centre, Blocks and manipulatives, etc
Classroom IT centre for learning via technology
Art expressions – drawing, colouring, printing, painting (mural, easel, free-form) using different mediums.
21. La Petite Ecole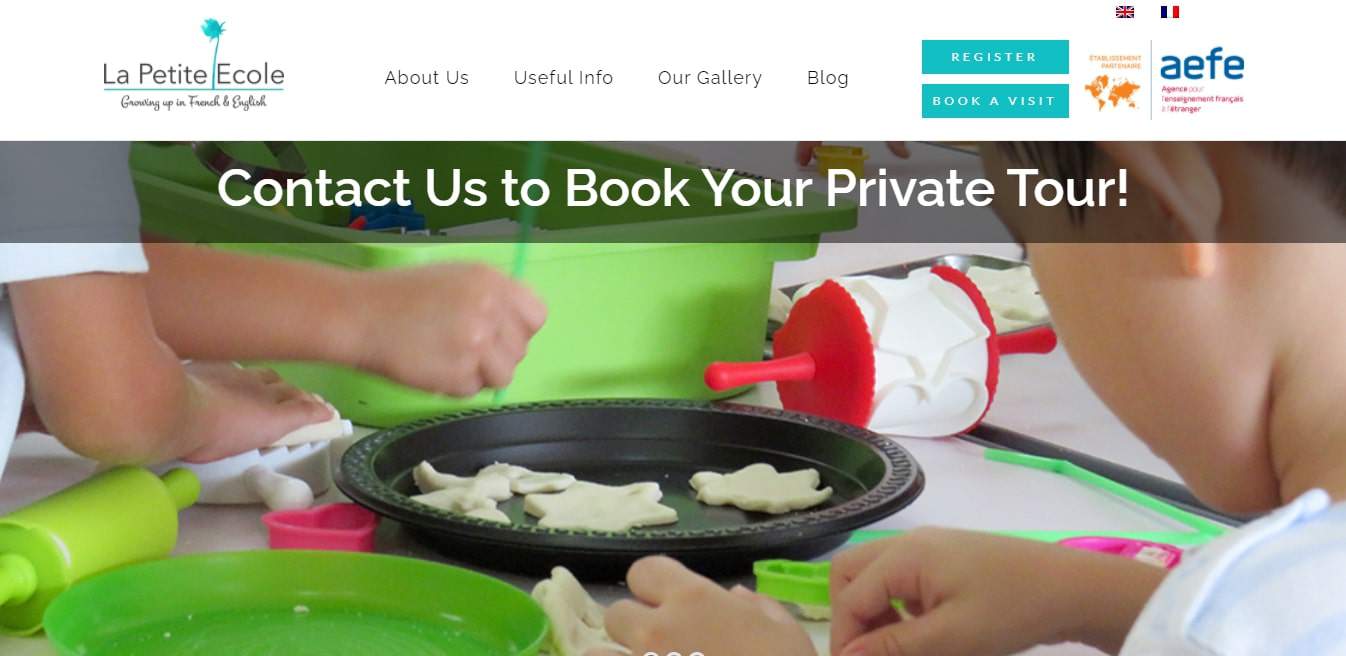 From the name itself, you'd fairly have an idea that La Petite Ecole is highly of French learning system influence. As a matter of fact, their curriculum strictly follows the French national curriculum which works around five major learning areas of focus.
La Petite Ecole is a human-scale school where each child is at the core of his/her own learning process. A caring and benevolent team of professionals is trained all year long on topics like empathy, emotional intelligence, and positive discipline, to better support the child in his/her development into a happy individual. In order for those efforts to be fruitful, La Petite Ecole promotes coeducation between their pedagogical team and the children's families. Communication is key and on top of the daily channels used, parents are invited to actively participate in community events, open door mornings, class interventions, pedagogical workshops, and more.
La Petite Ecole offers an introduction to Mandarin language for all, as part of an openness to the host country, and a range of engaging extracurricular activities for the kids to enjoy, like football, drama, music…
Curriculum Highlights
Accredited by the French Ministry of Education
Bilingual approach (French/English)
Auto-evaluation support to help de-dramatise error-making
A yearly project that drives daily activities for meaningful learning
Fostering a life-long passion for learning
22. Josiah Montessori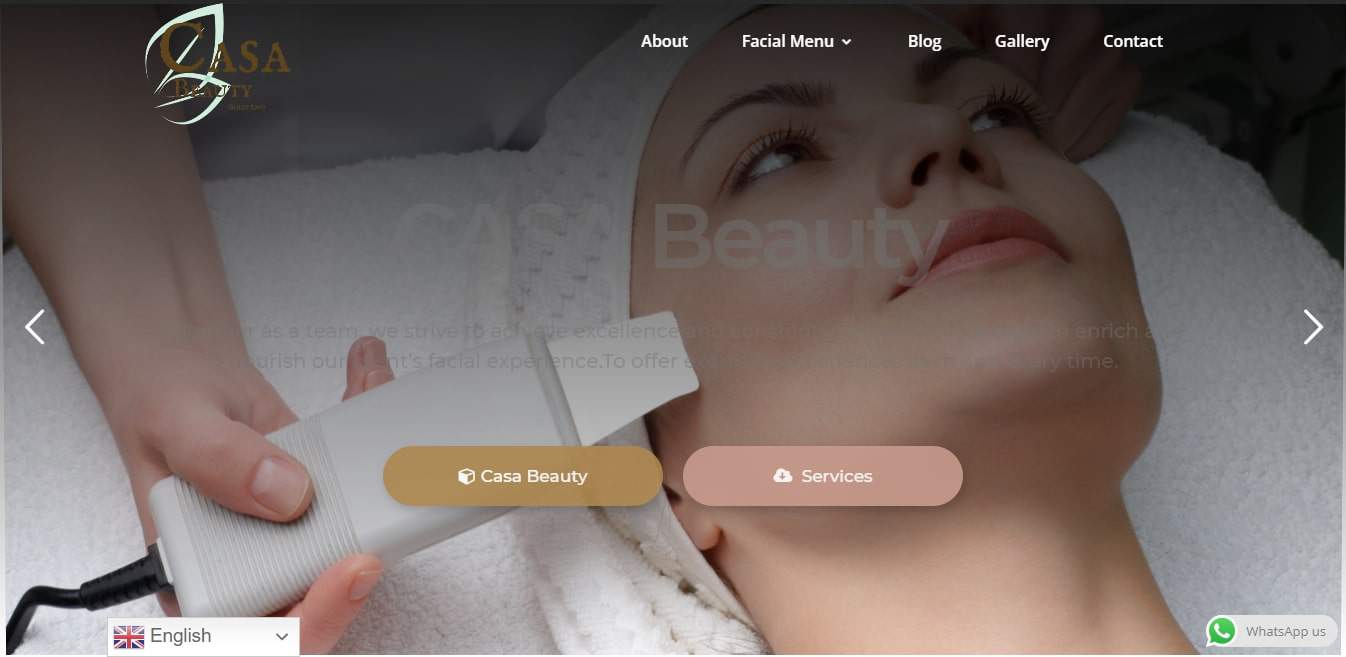 For those parents who are looking for a Montessori school that gives emphasis on providing the following for their child's learning, check out Josiah Montessori: independence, freedom within limits, and respect for a child's natural psychological, physical and social developmental needs.
The ones listed above are the Montessori principles that guide the school's teaching method. They've since developed a curriculum that will cater to the children's individual needs. After all, during this important time, each kid has their own pace in learning.
Curriculum Highlights
Musical Arts Programme (MAP)
Montessori Mathematics and Language
Character Building Blocks
Customer Reviews
Here are a few words left by a parent about Josiah Montessori:
We have enrolled our son into Josiah Suntec's full day infant care which provides amazing programs, and strategic location for parents working in the CBD area. They have a nice teacher-child ratio, granting ample time and attention to each child.
With the trial program, Josiah provides more insights to their teaching process and care practice, allowing parents to meet their child's educators/teachers, who have remarkable interpersonal and multi-lingual skills.
Thanks to the Josiah program, my son Matthew obtained speedy progress and an amazing Montessori experience, with dedicated teachers who attentively observe and provide regular feedbacks. We have greatly benefitted from these feedbacks as they have helped us to focus on areas of development that are specific for Matthew's needs.
Mr Andre & Mrs Edita Lim
Parent of Matthew Lim (Toddler Class)
23. Ascension Kindergarten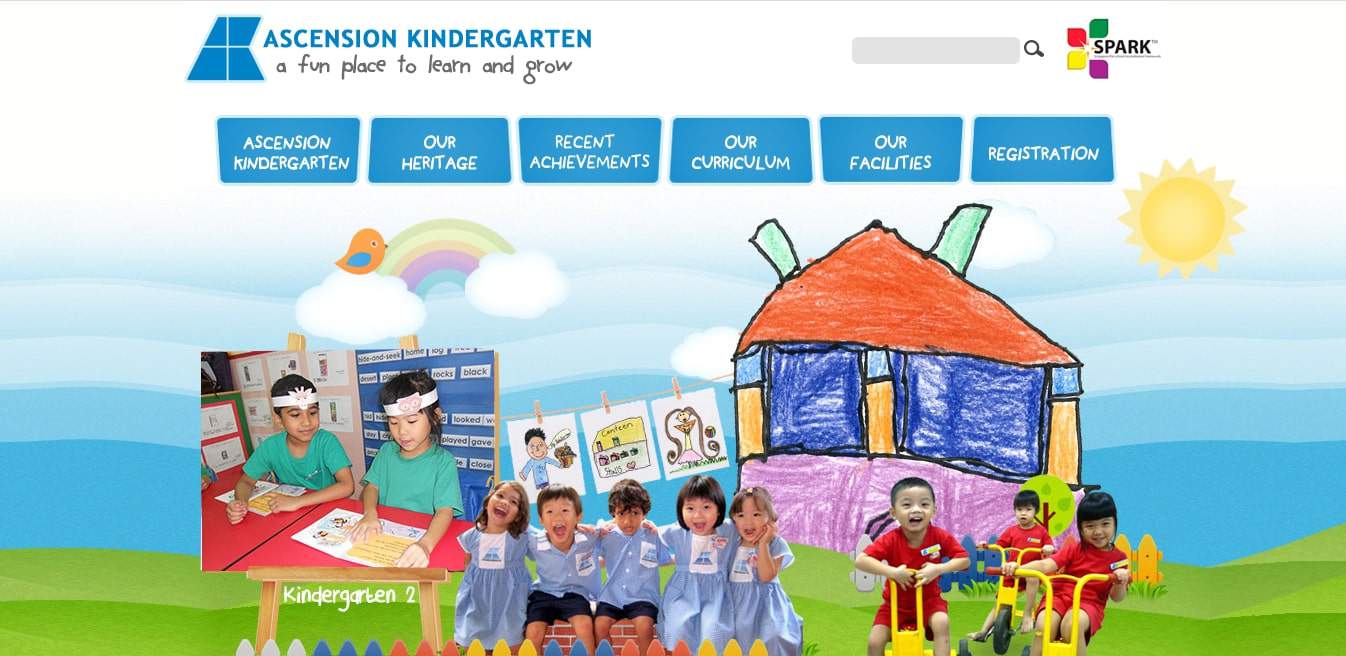 At Ascension Kindergarten they focus on developing not only their students' cognitive skills but they also incorporate activities that will enhance their physical and socio-emotional aspects.
They provide them with plenty of hands-on activities like Outdoor Play, Indoor Play, Music and Movement, and Visual and Creative Arts that help them to think creatively, clearly and analytically, and for them to have a good sense of rhythm and melody.
For over 50 years Ascension Kindergarten has been one of the most trusted learning institutions for nursery and kindergarten within Singapore and everyday they strive to continue their legacy and success through their holistic curriculum.
Curriculum Highlights
Children are provided with interesting activities to engage in purposeful hands on work that develop their independence, fine motor skills and concentration.
Teachers intentionally plan play experiences with learning objectives in mind and facilitate children's play to meet intended objectives.
Programme that engages children to use building blocks to develop cognitive skills, mathematical concepts and language.
24. Tots and Teddies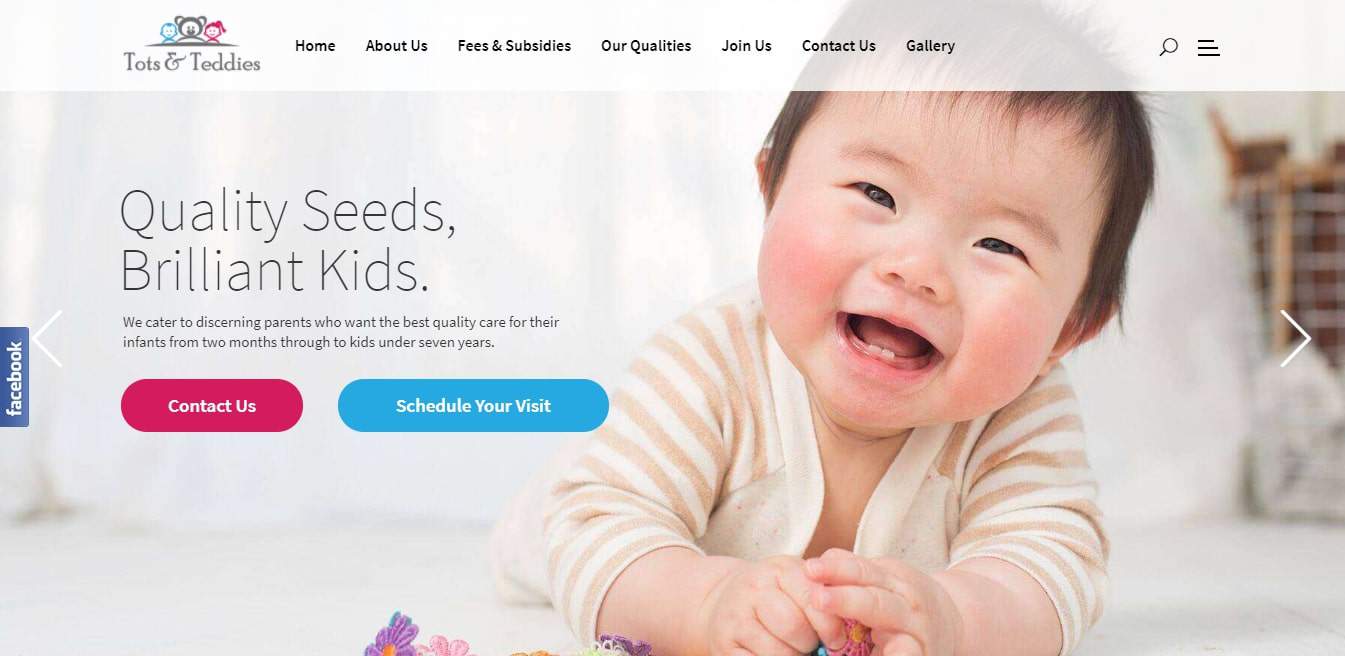 As an award-winning preschool, the Tots & Teddies aims to offer the best quality care for the kids entrusted to them. They always ensure that every child in their centre feels important, heard, understood and protected.
At Tots & Teddies, they know that a school is only as good as the team looking after the children under their care. Therefore, they only hire experienced, warm, and empathetic Educarers and Teachers. With this, they provide a warm and welcoming atmosphere to the children, while also teaching the kids to be empathetic and confident.
They provide a diverse menu incorporating both international and local flavours, vetted through by a world-acclaimed pediatric nutritionist to ensure their meals served in school meet the nutrient requirements to support the health and well being of the children under their care.
By providing the best quality teacher to child ratio in Singapore and limiting their class sizes, they ensure intimate care and quality shared experiences happen between children and educators. This, in turn, helps the children develop positive identities.
Curriculum Highlights
Well-Prepared For Primary School
Ample Attention Given to Every Child
Holistic Development
Exposure to Diversity
Collaboration With Parents
Highly Nutritious Food
Safe & Hygienic Environment
Customer Reviews
Here is a review left by a very satisfied parent:
"Time flies! My little one has been with Tots & Teddies for 11 months. Well -paced learning in a calm and clean environment, wonderful teachers with great passion, patience and caring towards her. So comfortable that she always look forward to go to school!" – Yvon Koh
25. Little Paddington Preschool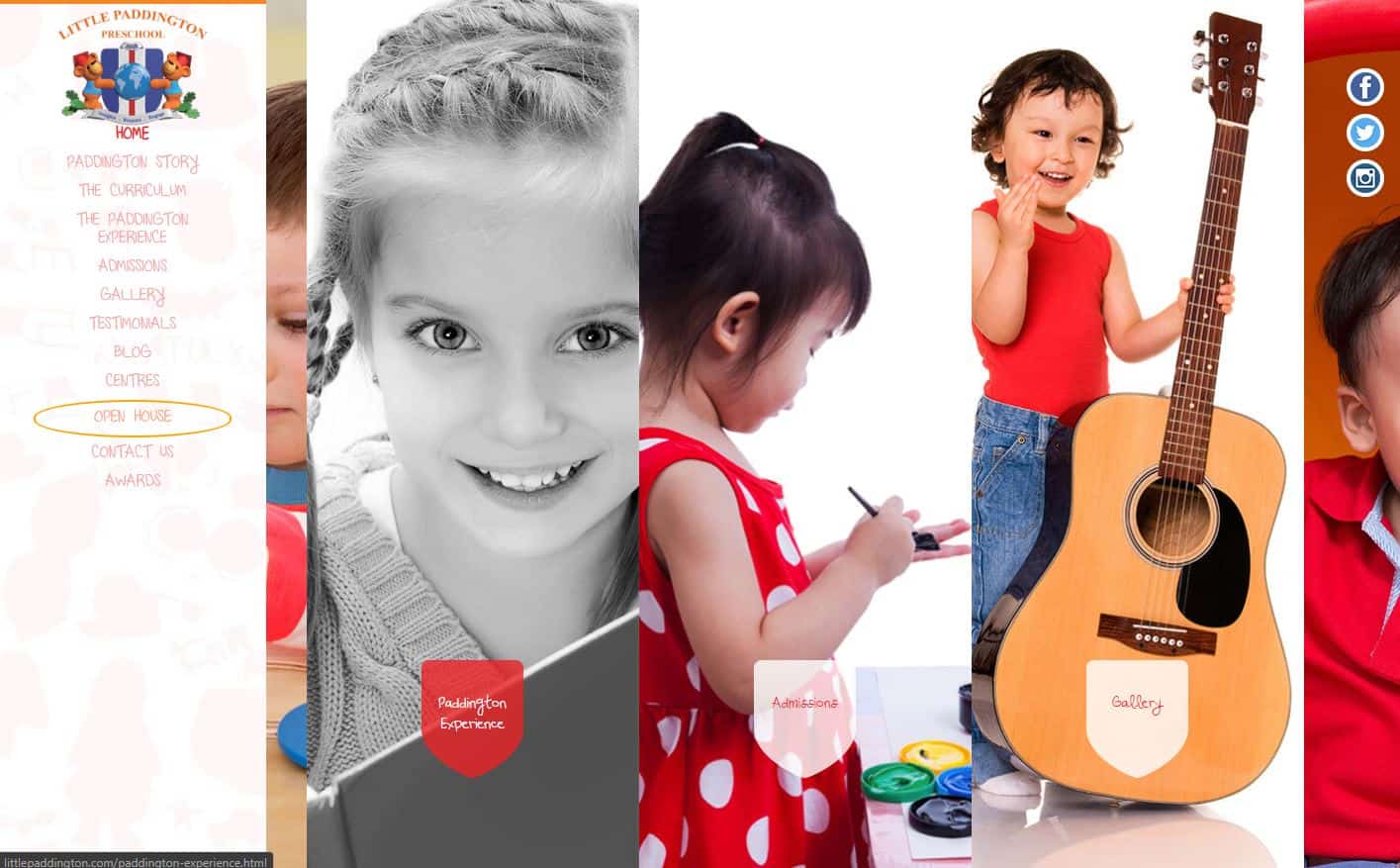 Little Paddington Preschool has won numerous awards including Best Preschool Asia Award, Singapore Child Best Preschool Award, Best Inquiry Based and Experiential Award, SPARK certification and Platinum Award from Health Promotion Board. They believe that every child is unique with an infinite capacity to learn and have developed their award-winning curriculum to focus on highlighting children's strengths.
Curriculum Highlights
Holistic curriculum includes both core Bilingual Programmes and acclaimed ateliers including Science, United Nations, Cooking, Art and Music.
Enquiry and Project Based Learning to engage all senses and encourage children to imagine, enquire and explore.
Highly qualified educators who undergo extensive training annually
Focus on Social and Emotional development through innovative approaches, warmth and creativity
World class facilities with large outdoor spaces which host gardening sessions, petting zoo, sand pit, water play and playgrounds.
Focus on health and nutrition through healthy meals cooked fresh in every centre
Parent ReviewsWe are happy to place our daughter in Little Paddington where she has learnt a lot and was led on a mind opening journey by a group of passionate teachers. It is a place where she loves to go every day, have fun and gain friendship with her schoolmates. The school environment is very nice, vibrant and safe. This way we can maintain a peaceful mind at work. Thank you to Little Paddington 🙂
Parents of Kylie Hu, K1
26. Genesis Childcare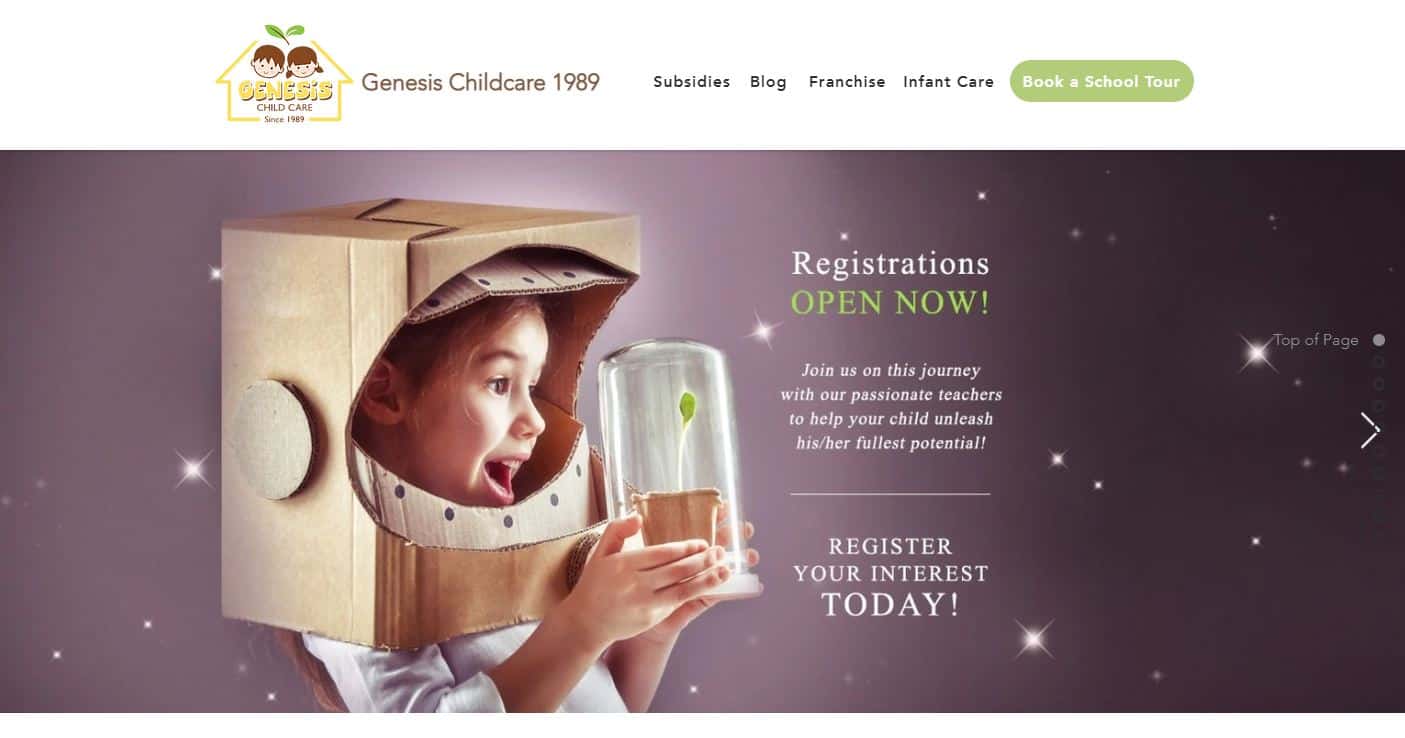 Genesis Childcare is a centre that has been nurturing children's growth since 1989. Their focus is on holistic development, particularly a positive mindset and good moral values.
They use a thematic learning approach for both their English and Chinese curriculum. You can trust them to foster your child's learning well.
Curriculum Highlights
Positive mindset
Good moral values
27. Little Greenhouse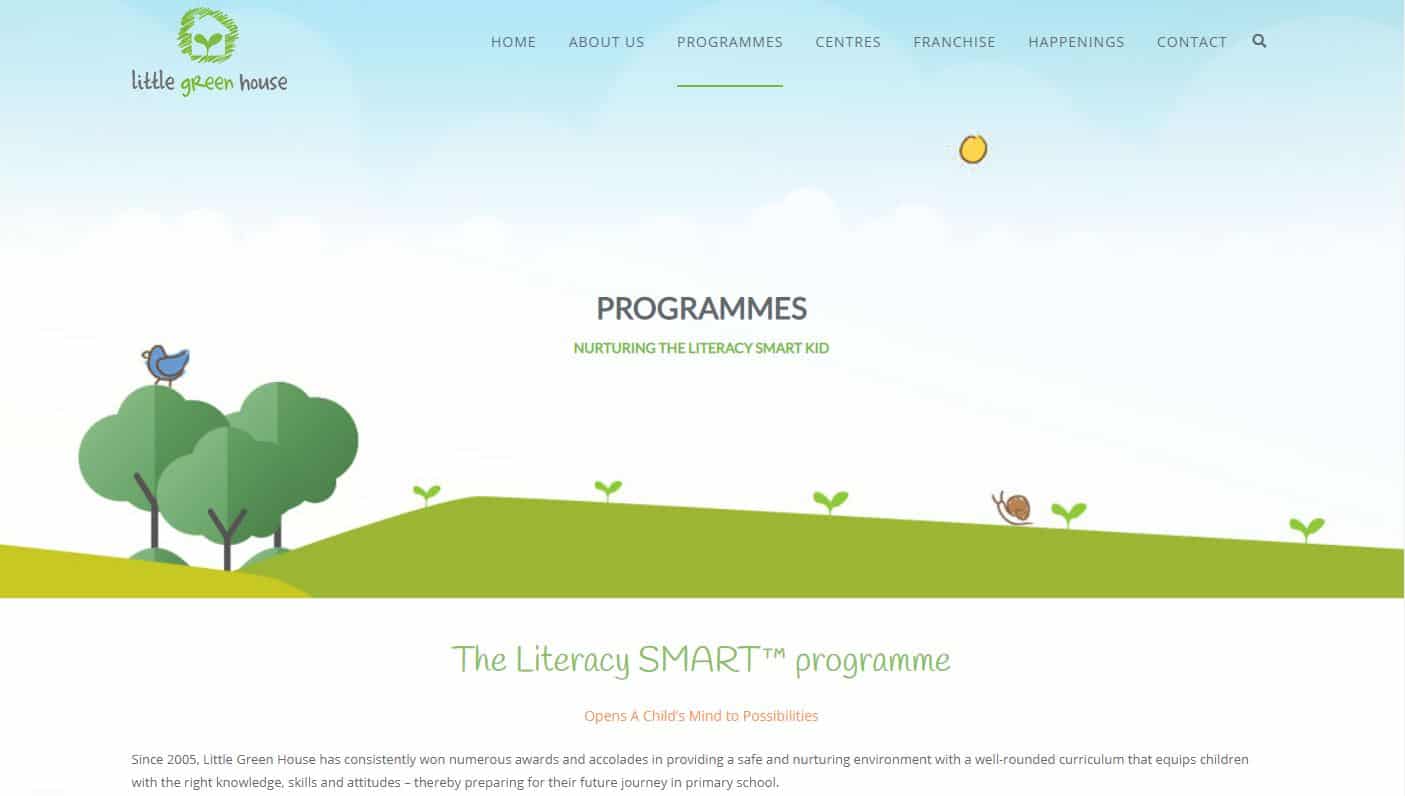 Under the Roof of the little greenhouse, budding minds have a place to bloom. Inside its warm shelter, growth is a constant season.
Working hand-in-hand with parents, they nurture a child's total development through a fusion of a strong academic curriculum, creative enrichment and hands-on activities. With a dedicated team of professional preschool teachers, they bring to light a child's full intellectual, social, physical and creative potential.
Curriculum Highlights
Children will learn to be confident with expressing themselves creatively
Teachers will teach children to be more self-aware with a sense of community and love for environment
Various programs to choose from
Customer Reviews
Here's a review from one of Little Greenhouse's clients:
"We wish to offer our heartfelt thanks to all the teachers and staffs of Little Green House Yishun for making Vera's first (PG) and second (N1) years in school so easy and enjoyable. When she was in playgroup the affection and personal attention she has received from Teacher Jas has not only helped her to learn pre-school basic and allowed her to fully enjoy the whole new experience of school life with a positive attitude. Teacher Cat will smile and welcoming presence each school day brightens up the mood of all the kids and parents. She showered her with love and patience so that she was accustomed to the childcare so quickly and hoping to go to the school everyday. This is how she capture Vera's heart. Now in N1 Xue Lao Shi is my girl's favourite teacher, even though she is strict in class most times but she will shows the her loves and fun side too. She has progressed so well and is a more confident little girl than she was a year ago with the help and support from Xue Lao Shi. Once again, we would like to thank all staffs and teachers from Little Green House Yishun for everything that you all have done for my Daughter"
Here's another one:
"Justin is graduating soon in a month's time. I would like to thank Little Green House, for the care and love that teachers have showered him throughout the 4 years. During this 4 years, I observed that the Principal – Ms Rajes and the fellow teachers took great effort in ensuring that the children are well nurtured. I truly appreciates that the centre had taken good care of Justin, on his character, behaviour and academically. Justin has transformed a lot during this period. I would like to give special thanks to Yang Laoshi, she has been teaching Justin during K1 and K2. She will always take additional effort and updating me as frequent as she could on Justin's daily activities. With this, I am able to concentrate on my work because I know that Justin will always be in good hands under her care. Justin would also share with me that Yang Laoshi is always encouraging towards him. I would take this opportunity to thank Yang Laoshi for her dedication towards education, and she is very passionate in her work."
28. Alphabet Playhouse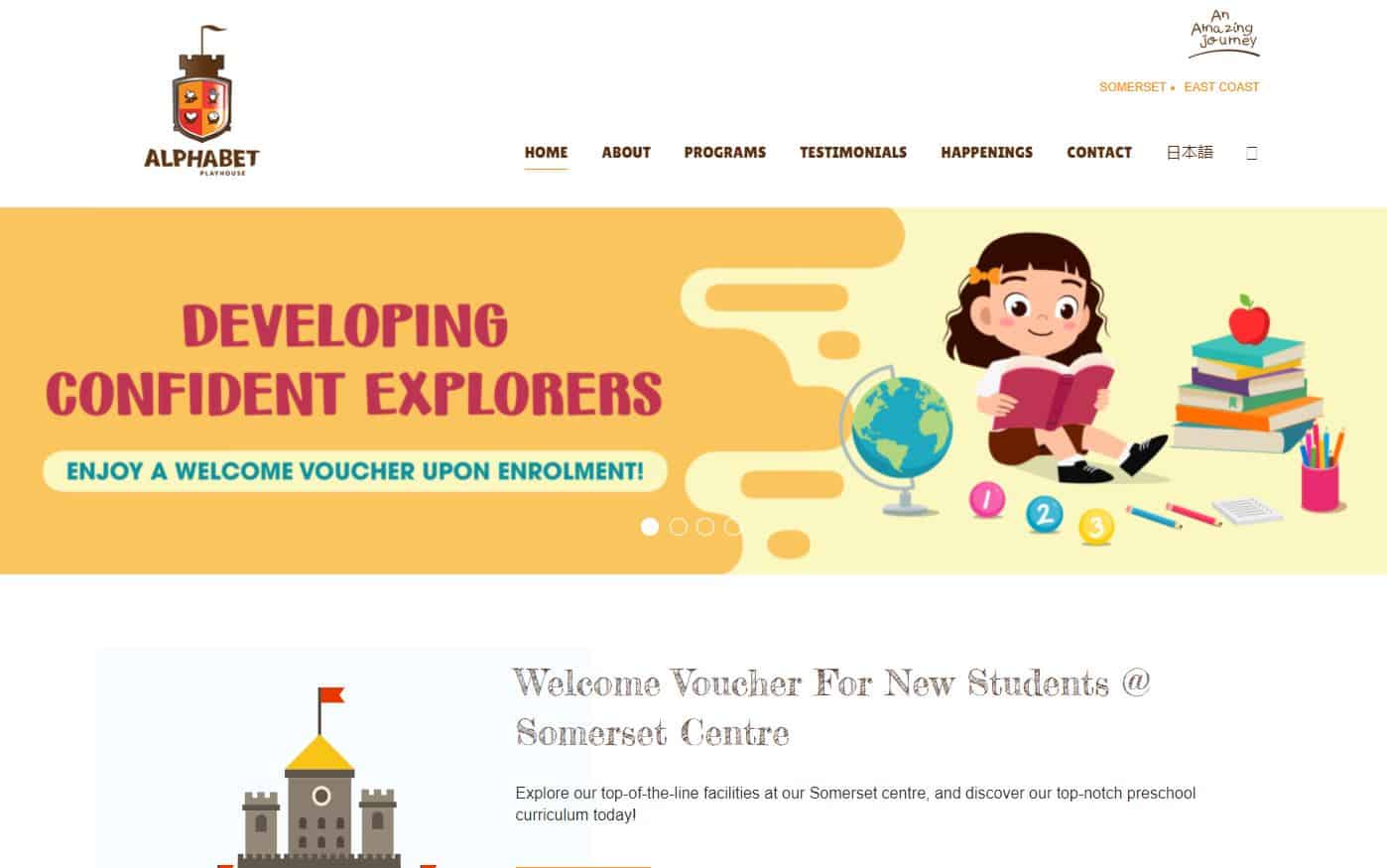 Alphabet Playhouse is a trusted premium preschool with over 20 years of experience. Renowned for its unique adventurous concept, Alphabet Playhouse provides a holistic environment geared towards nurturing young children into outstanding and talented individuals.
With an enormous outdoor arena and attractively-furnished indoor spaces, Alphabet Playhouse provides your children with endless joy as they explore the wonders around them and embark on an amazing journey of knowledge discovery. Both students and parents will indeed be satisfied with this school!
Curriculum Highlights
Urge students to produce their best results
Incorporates holistic approach in learning
Customer Reviews
Here's a review from one of Alphabet Playhous's clients:
"Rose Joined Alphabet Playhouse in the Toddler class in September 2014. The teachers and principal were brilliant at helping her to settle in and were very caring. Rose adores going to school, she has lots of fun, enjoys singing and dancing and playing with her friends. She has learnt a lot and is now very good at Chinese. She absolutely loves her teachers (especially Miss Fe & Principal Sharon) and thoroughly enjoys going to school."
Here's another one:
"I just wanted to say a very big thank you for taking such good care of Arya and Ryder throughout their journey in Alphabet Playhouse at East Coast! It has been an amazing journey for the kids and we really appreciate all the hard work and effort you have put in, in ensuring they thrive in their education!
Please extend our gratitude to all the other teachers and also to Ms Chrissie for getting Arya a gift yesterday.
We wish you and Alphabet Playhouse all the very best and please do stay in touch!"
29. Sunflower Baby House & Preschool
Sunflower Baby House & Preschool believes that every child is unique. So, to cater to their individuality, they created an efficient curriculum that will address different areas of learning and development.
This premium day care center infants and children ranging from 2 months up to Kindergarten Level 2.
They have been in the service of providing not only education but also love and care to their students for almost 13 years. And throughout those years, the school had been the choice of many.
This can be attributed to their professional educators who makes learning easy and fun.
Curriculum Highlights
Creativity and music development
Fun activities
Language development (bilingualism)
Sports and physical education
Customer Reviews
Handling children can be very crucial to their development in later years. That's why, parents rely on Sunflower Baby House & Preschool because of its established reputation all over the area. One parent commended the school and says:
"The teachers are experienced carers, and not only have the necessary patience and knowledge, but are there to offer the parents advice, support and understanding." – Els Vansieleghem and Yves Demasure
30. Wharton Preschool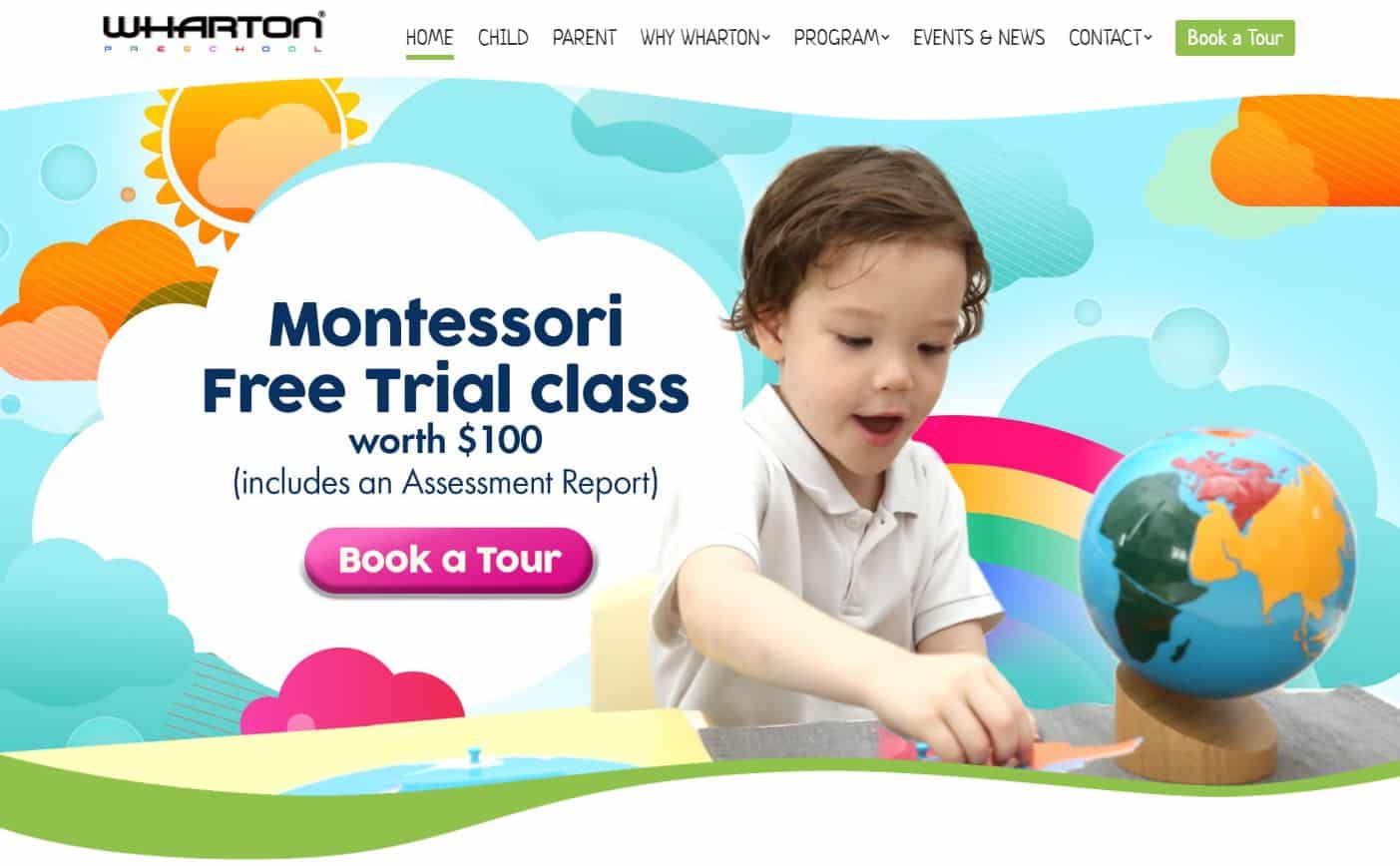 Wharton Preschool offers a Holistic Learner-focused Montessori with an integrated thematic curriculum for children aged 18 months to 6 years old.
With a low teacher-child ratio, we provide an environment that is rich in Montessori learning materials together with built-in enrichment activities to ensures a well-balanced learning child.
Every child is provided with a customized lesson plan to suit his/her learning needs as we recognizes that every child is unique and has a different learning pace. Their primary school ready curriculum also includes Higher Mandarin that prepares the child for the rigorous curriculum of the Primary School.
Curriculum Highlights
Preparing Your Child for Life
Preparing Your Child for School
Literature-based
Group Participative Method
31. Small Wonder
With over 25 years of experience, Small Wonder is one to consider if you're looking for an excellent pre-school in Singapore. They're committed to providing a wholesome space for kids that allows them to have fun as they learn in academics and life applications.
They have five primary programmes offered, namely for Infants, Playgroup, Pre-nursery, Nursery and Kindergarten. Each has specific age ranges open to enrol. This is done to make sure that children can learn at a comfortable pace and not hasten their learning development.
What's more, Small Wonder has six locations in Singapore and a presence in Malaysia and Vietnam. To find out more about Small Wonder Preschool, head to their website and schedule a school visit.
Curriculum Highlights
Offers children access to progressive learning
Engages children cognitively and emotionally
Discover skills independently
Cultivates articulate communicators and creative-thinkers
32. Bright Path Preschool
Another pre-school to consider is Bright Path Preschool. Bright Path provides a differentiated curriculum that brings about a dynamic learning experience for all children. With their small classroom size, lowest teacher-to-child ratio (1:3) in the industry and a customised learning plan for each and every child, each child is able to grow and develop holistically under the care of our passionate and qualified educators.
Bright Path offers a strong bilingual curriculum in line with the Nurturing Early Learners (NEL) and Ministry of Education (MOE) guidelines that will help equip your child for a smooth transition into the Primary level. Their curriculum includes polishing skills in language & literacy, aesthetic & creative expression, numeracy, social emotion, and enhancing motor skills.
Aside from school visits, Bright Path offers a 360 Virtual Tour on their website, where you can explore the campus and school facilities.
Curriculum Highlights
Close partnership with parents
Personalised Education Plans (PEP) for each student
Optional Early Intervention Programs (EIP)
Lowest teacher-to-child ratio (1:3)
33. House on the Hill Montessori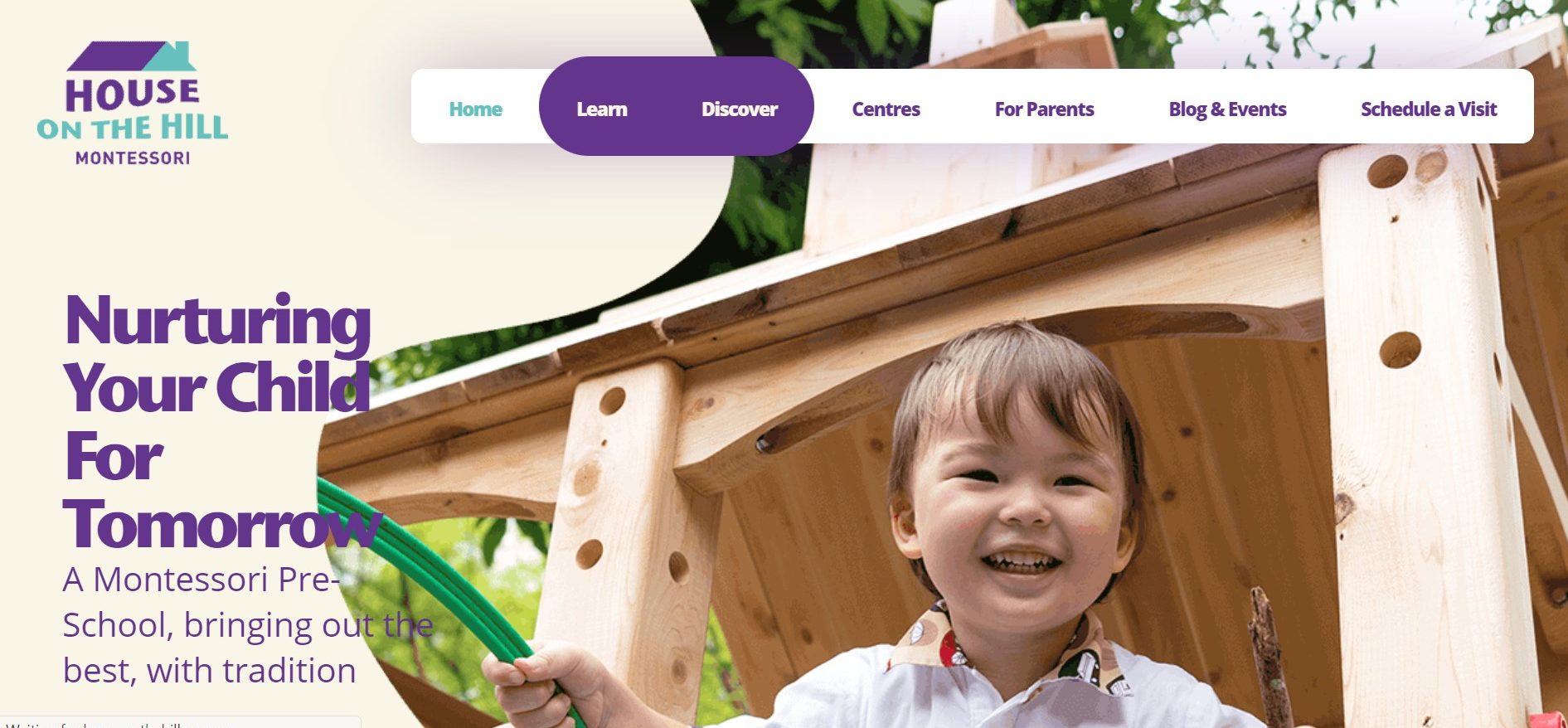 Next on the list is House on the Hill Montessori. It's one of the leading academies that caters to hands-on learning for students.
Founded in 2012, the House on the Hill Montessori is a family-run school that has established itself to provide educational excellence, seeking to achieve children's maximum potential. Not only that, but they also maintain teaching traditions together with academics and life applications.
House on the Hill Montessori offers a nurturing environment where kids learn to cohabitate and socialize while having fun and learning new things about themselves. With the way they handle things, kids are sure to excel.
If you're interested in checking out more about the programs and curriculum House on the Hill Montessori utilizes, you can check it out on their website. You can also schedule a visit there!
Curriculum Highlights
Vision for excellence in early childhood education
Immerses children in an open and stimulating environment
Utilizes a curriculum of experiential learning
34. White Lodge International Preschools & Childcare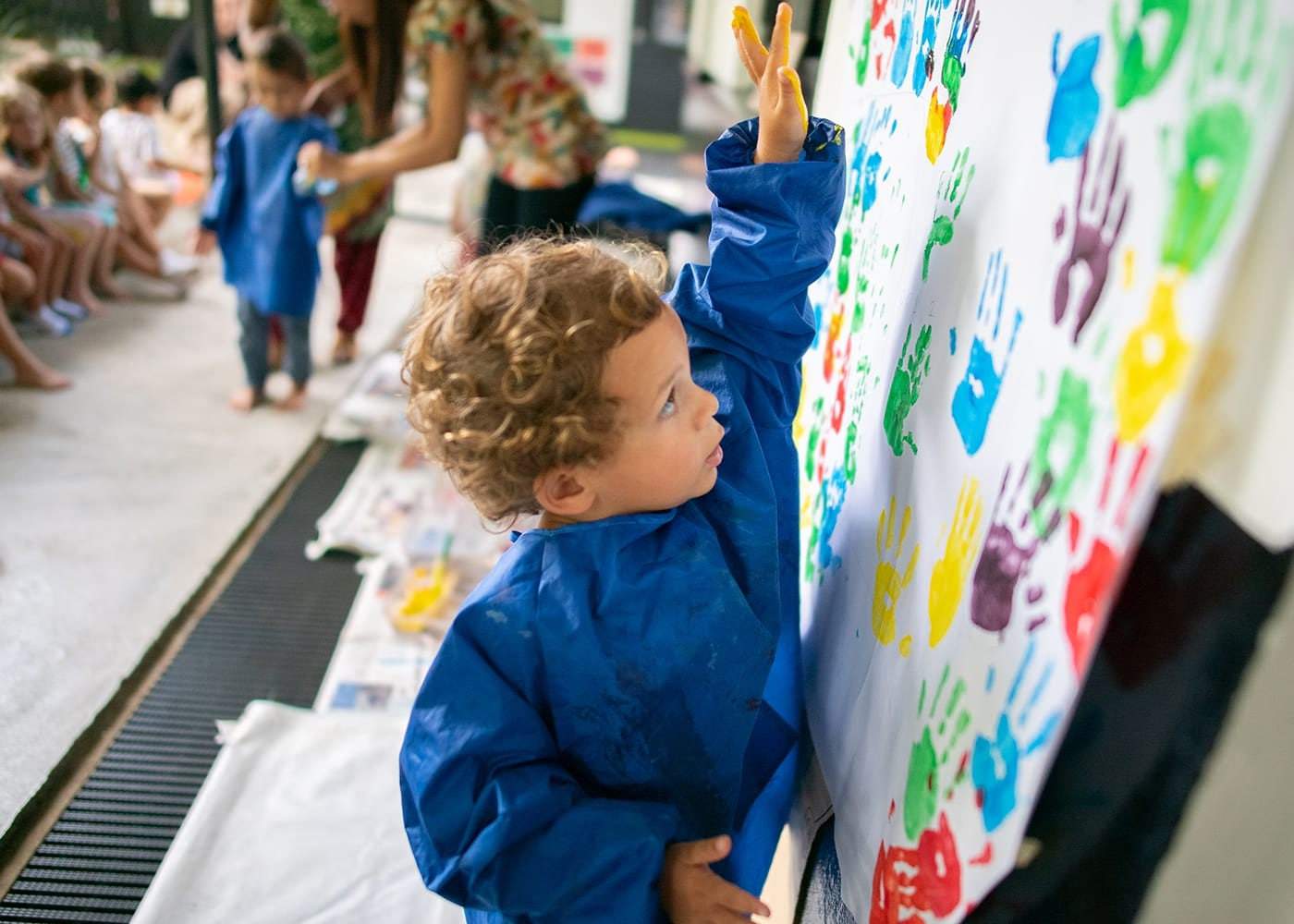 White Lodge International Preschools & Childcare is one of the most recommended preschools in Singapore by foreign parents who have just moved into the country. They take pride in their activities that improves the bond of children, parents, and educators to build a supportive community. The teachers have years of experience in the industry, which will guarantee the quality of moral and academic lessons.
Parents who prefer their child to be well-rounded and get used to learning from a community setup consider White Lodge to be the best kindergarten in Singapore for their children.
Service Highlights
Annual concert and festival celebrations
Special discounts and promotions
Recognised by the foreign parents
Customer Reviews
White Lodge International Preschools & Childcare has captured the hearts and interests of the parents because of the diversity in education and great facilities. Mellissa Su-Fen Saw & Bence Szegedi wrote these wonderful compliments on the official website:
"Being a first time mum, I had zero idea of what to look for in a playschool for my 18 month old daughter. After a couple of trial classes at various schools, I knew immediately that White Lodge Loewen Gardens was the best choice – and after a couple of weeks, my daughter settled in really well so it was definitely the right choice! The teachers are calm, patient, friendly and dedicated. I'm 100% confident with the care and education that they provide, with a focus on experiencing things through fun and exciting activities. A big thank you to the all the teachers at White Lodge!"
35. MindChamps PreSchool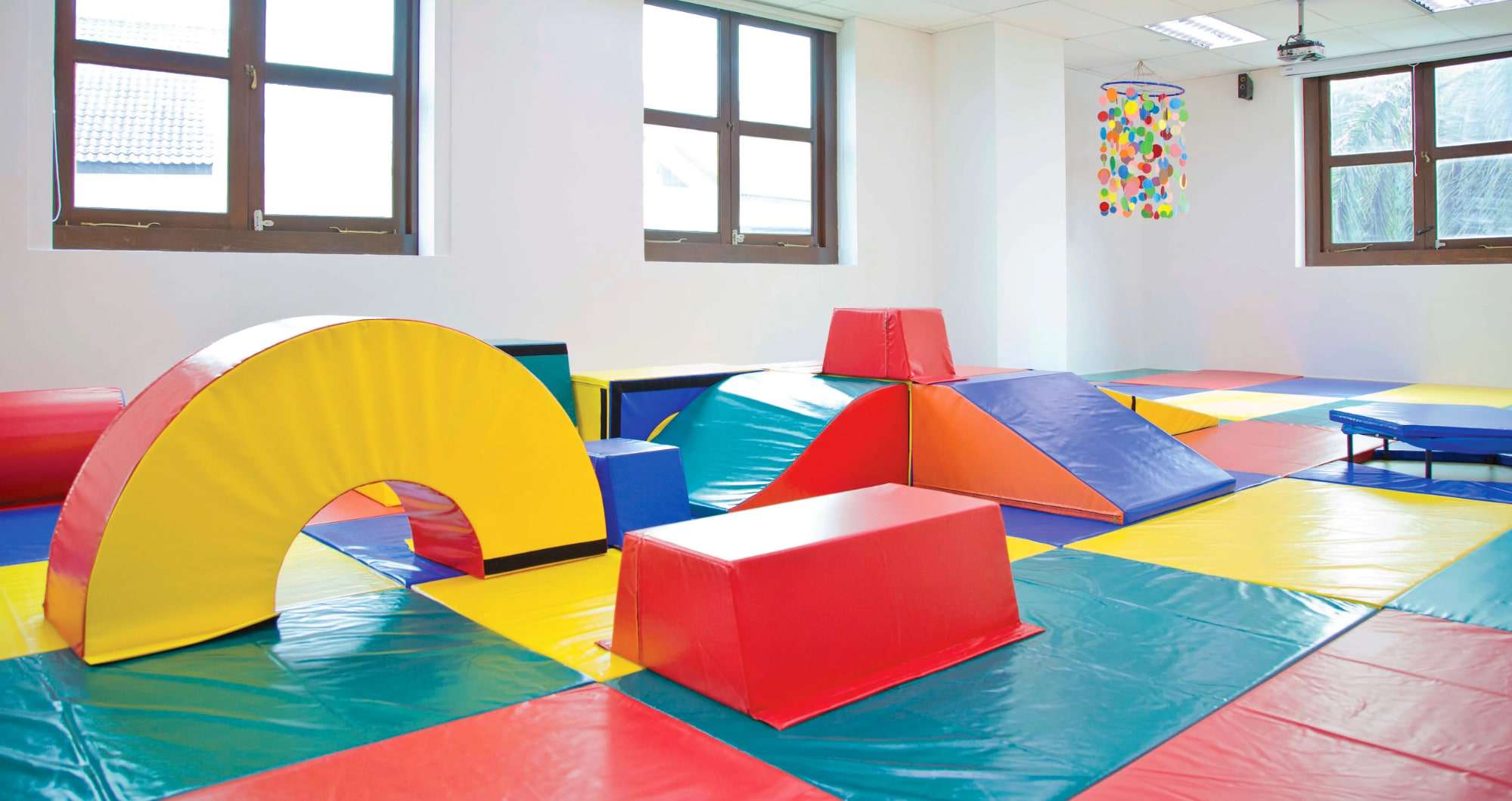 Among all the other preschools in Singapore, MindChamps is the most recognised in the preschool sector, and was Singapore Parents' top choice of preschool for 6 consecutive years*. The main reason for this is their continual advancement of the learning techniques used in their curriculum – as the demands of each generation change, the MindChamps Preschool curriculum changes to meet children's needs as well.
Dedicated curriculum specialists design their preschool programme based on research and development in the 4 domains of Education, Psychology, Neuroscience and Theatre. The teachers at MindChamps PreSchool also undergo a full 200-hour training course on how to use the school's proprietary learning techniques effectively with their future students.
The institution even provides opportunities for their students to expand on interests like singing, acting or writing through their separate suite of weekend enrichment programmes.
In our list of preschools in Singapore, MindChamps gets the nod from parents who prefer schedules that included weekend classes, and those who want their children to engage in extracurricular activity.
Curriculum Highlights
Holistic curriculum includes both core programmes and enrichment modules like Creativity & Theatrical, NeuroMooves and more
Use of unique Enquiry Teaching and Learning approach to pique students' curiosity and encourage them to ask questions, leading to an enquiry exploration
Integration of all S.M.I.L.E.S. elements (Sensory, Motor (Music and Movement), Intellectual, Linguistic, Emotional and Social) into engaging and stimulating lesson activities
Customer Reviews
MindChamps PreSchool is a preschool in Singapore that has seen many children through their formative years and prepared them for primary school and life beyond academics. This has earned the school an abundance of compliments from parents, as Peter Tao shared on the official website:
During my son's three fruitful years at MindChamps PreSchool, I witnessed tremendous growth in both his cognitive and social development. He enjoyed his lessons very much and was immensely fond of his teachers, who were uplifting in his education. He would always update and share with me his new discoveries in class, even testing me if I knew them.
In a nutshell, I must say the dedicated teachers at MindChamps had taken great care of my son's overall well-being. I am extremely pleased with them. Also, my son is coping well in Primary 1 and this is without doubt partly due to the crafted learning programmes – meticulously prepared by MindChamps for him.
36. Growing Up Gifted Preschool
Growing Up Gifted (GUG) has already benefited over 15,000 students since its establishment in 2002. Its 5-Point Intelligence® curriculum brings together the best approaches in Early Childhood Education, Gifted Education and Multiple Intelligences.
GUG Preschool provides holistic care and education for children 1.5 to 6 years old from Playgroup to K2. As a global pioneer in teaching play-based phonics to babies and toddlers, GUG continues to develop strong reading and writing skills by using action rhymes, puppetry, literacy games, movement, speech and drama, as well as specially-designed GUG Smart Phonics storybooks, activity books and other interactive materials in delivering their curriculum.
Aside from full and half day preschool programmes, GUG also conducts Growing Smart – confidence-building weekly enrichment classes to toddlers from 10 months to 3.5 years old. Book + Pen Masters, for children from 3 to 8 years old, is also offered as a premium reading and writing program.
For admission, a free Literacy Proficiency Assessment is provided. This will determine what Mastery Level a child belongs to, as there are eight Mastery Levels designed to progressively prepare children for primary school.
GUG was granted the Editor's Choice Preschool & Enrichment Award by Young Parents 2020, Best Preschool and Enrichment Curriculum by Parents World in 2019, Top 10 Luminary Award by Singapore Prestige Class in 2019, and various other prestigious accolades.
Curriculum Highlights
Their 5-Point Intelligence Curriculum comprises of early childhood education, gifted education and multiple intelligences that is backed by 60,000 hours of research and development and neuroscience
Designed to impart 5 Courage Skills to children: Courageous Learning, Courageous Thinking, Courageous Innovating, Courageous Communicating, Courageous Cheerleading.
Customer Reviews
Here are some reviews of parents from their website:
"Chiara is having a fantastic time in GUG! And within a few months she already knows the entire phonics sounds without any prompts." – Parents of Chiara Chan (PG)
"Our son Kobe definitely enjoys Phonics and many other activities each week. We would like to thank all the wonderful people at GUG for taking good care of him! The teachers are exceptionally competent in their teaching and always selfless in caring for the little ones in class. We encourage all first-time parents to enroll their children at GUG – the school's curriculum is really interesting and will surely benefit your little ones." – Tommy & Charmaine, Parents of Kobe Low (Smart Tots)
---
Images are taken from each company's official websites/social media.
We hope that this list has been helpful and that next time you wonder if there's any good preschool near me and you, that you turn to this list!