The 17 Best Private Schools in Singapore
Do you have a kid at home who's about to hit the right age to start going to school? If so, then your only option as a parent is to send them to the best private schools in Singapore for quality education.
Since we want to help parents out there, we've created our own list of the best private schools in Singapore that have proven multiple times that they're capable of providing the best kind of education to students of all ages on the island.
So, without further ado, here are our own picks for the best private schools in Singapore.
1. Zhicheng Private School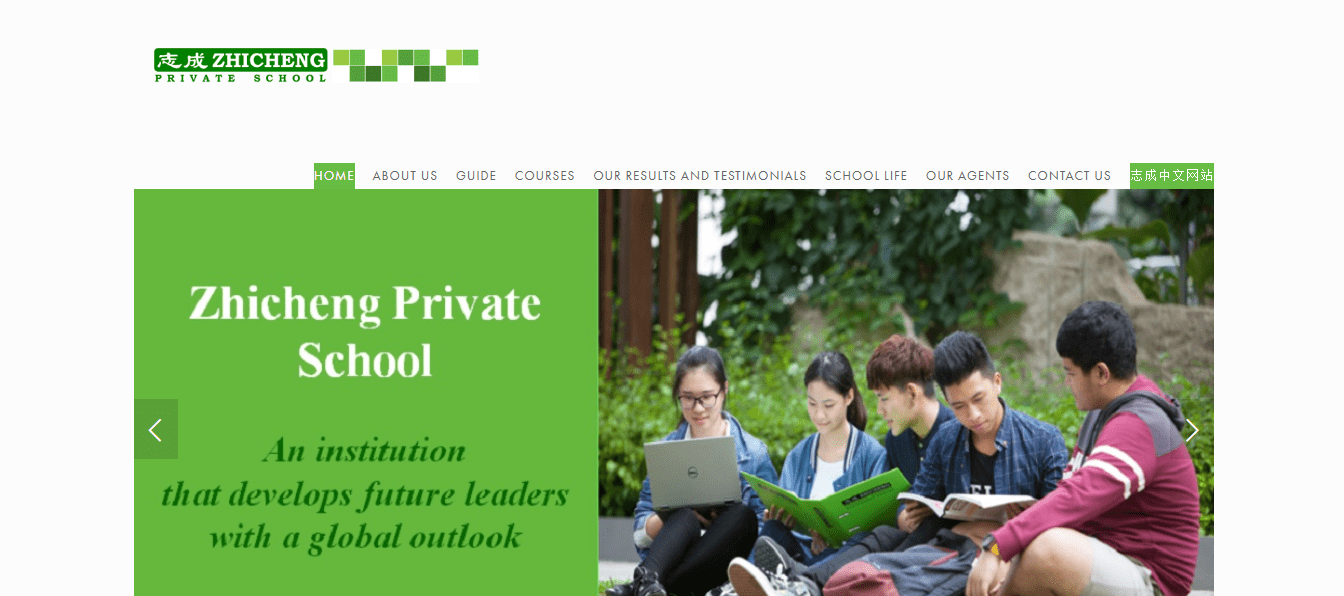 | | |
| --- | --- |
| BEST FOR | High AEIS/SPERS Passing Rate |
| COURSES | Preparatory Courses |
| WEBSITE | https://www.zhicheng.edu.sg/ |
| ADDRESS | 865 Mountbatten Rd, #07-03, Singapore 437844 |
| CONTACT DETAILS | +65 6760 0590 |
| OPERATING HOURS | Monday – Friday, 8:00 AM – 8:00 PM |
If you're looking for a private school with competent and professional faculty members, then you might want to check out Zhicheng Private School, considered one of the best private schools in Singapore.
Zhicheng Private School is known for having a high passing rate in qualifying exams on the island, including AEIS and SPERS. It even gives students a rigorous course on the English Language to help them prepare for a wide range of qualifying exams.
It's also been recently awarded 4-year EduTrust certification by the Committee for Private Education, proving that their courses are among the best, worthy to be experienced by every student on the island.
Highlights
4-year EduTrust certification
Complies with CPE regulatory standards
2. Singapore American School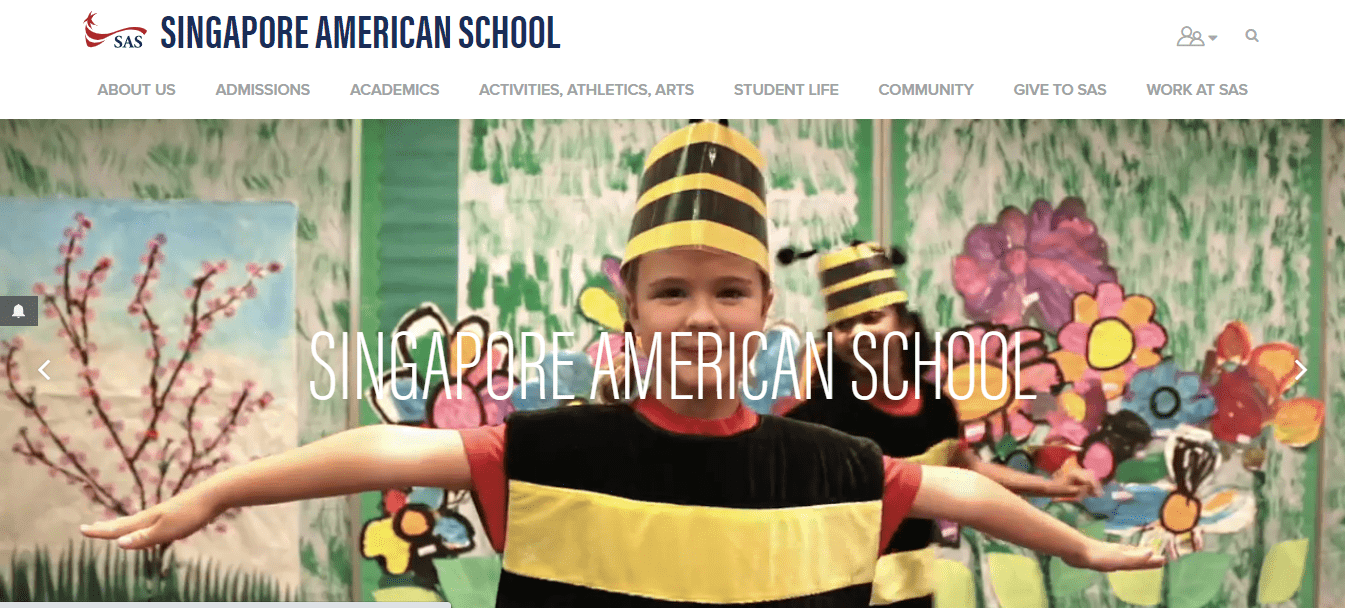 | | |
| --- | --- |
| BEST FOR | Personalised Learning |
| COURSES | Elementary, Middle, and High School |
| WEBSITE | https://www.sas.edu.sg/ |
| ADDRESS | 40 Woodlands Street 41, Singapore 738547 |
| CONTACT DETAILS | +65 6363 3403 |
| OPERATING HOURS | Monday – Friday, 8:00 AM – 8:00 PM |
For parents who want their child to experience the type of education Americans get, then look no further than the Singapore American School. It's famous for molding every student to be the best version of themselves through quality education.
More than that, Singapore American School employs some of the most experienced and inspiring teachers to help every student grow academically and holistically, going beyond their work inside the corners of a classroom.
Sending your child to the Singapore American School will also increase their chances of getting into top universities on the island — which is why we call it one of the best private schools in Singapore.
Highlights
Western curriculum
Experienced teachers
Customer Reviews
Take a look at what parents and students alike have to say about Singapore American School:
"I am currently a student at SAS and I really enjoy the school and the workings. I am quite interested in what we learn everyday and the teachers are quite helpful. If you took SAS from a students perspective, maybe the review would change. The open spaces are also able to close up, they only rarely do combined classes. SAS has a healthy learning environment that all students enjoy. The teachers and faculty are ever so kind. Thank you."
"Singapore American School is an amazing school for anyone, and I would highly recommend it due to its advanced teaching techniques and collaboration that ensure that you child will get a great education."
3.

Spring College International
BEST FOR

Preparatory Course for Admission to Singapore Government School (AEIS)

COURSES

Preparatory Course, Diploma & Advanced Diploma courses, Language Courses, Holiday Courses, Corporate Language Training, Tuition and Enrichment courses, Education services, Overseas Internship and International Exchanges services

WEBSITE

https://www.spring.edu.sg/

ADDRESS
Spring College International (Jurong East)

Blk 135 Jurong Gateway Road #03-327 Singapore 600135

Spring College International (Bishan)

Blk 512 Bishan Street 13 #03-526 Singapore 570512

CONTACT DETAILS

Course Information:

[email protected]

Administrative Dept: [email protected]

Marketing Dept: [email protected]

Spring College International (Jurong East)

Tel: (65) 6896 0880

Spring College International (Bishan)

Tel: (65) 6358 1068

OPERATING HOURS

Monday – Friday: 8.30 AM – 6.00 PM

Closed on Saturday & Sundays
Spring College International is an institution registered with Singapore's Committee for Private Education and has received 4 years Edutrust Certification. They have two campuses located within bustling city centres: one in Jurong East and one in Bishan.
Their main focus is to prepare the international student to get admission to Singapore Government School with excellent results in AEIS. On top of this, They offer a variety of education courses and services customised for any individual's needs, from language courses to education services. Their self-study trip is recommended by many, especially for international students.
International students and local students alike will be able to learn a lot from Spring College International. If you're interested, check out their website for more details.
Highlights
AEIS, O Level, A Level

Language Courses

Holiday Programme

Offers communicational and professional language course
4. GEMS World Academy

| | |
| --- | --- |
| BEST FOR | IB Programmes |
| COURSES | Nursery, Early, Primary, and Secondary School |
| WEBSITE | https://www.gwa.edu.sg/ |
| ADDRESS | 2 Yishun Street 42, Singapore 768039 |
| CONTACT DETAILS | +65 6808 7300 |
| OPERATING HOURS | Monday – Friday, 8:00 AM – 8:00 PM |
GEMS World Academy, considered one of the best private schools in Singapore, accepts children aged 2 to 19. It's known for being committed to molding children academically, mentally, emotionally, and socially through their wide range of courses.
More than that, it's the first and only private school on the island authorised to offer all four International Baccalaureate programmes, allowing it to provide students with a well-rounded education that includes arts, music, design, and even sports.
Highlights
Accredited to teach International Baccalaureate programmes
Diverse pool of students and faculty members
5. Invictus International School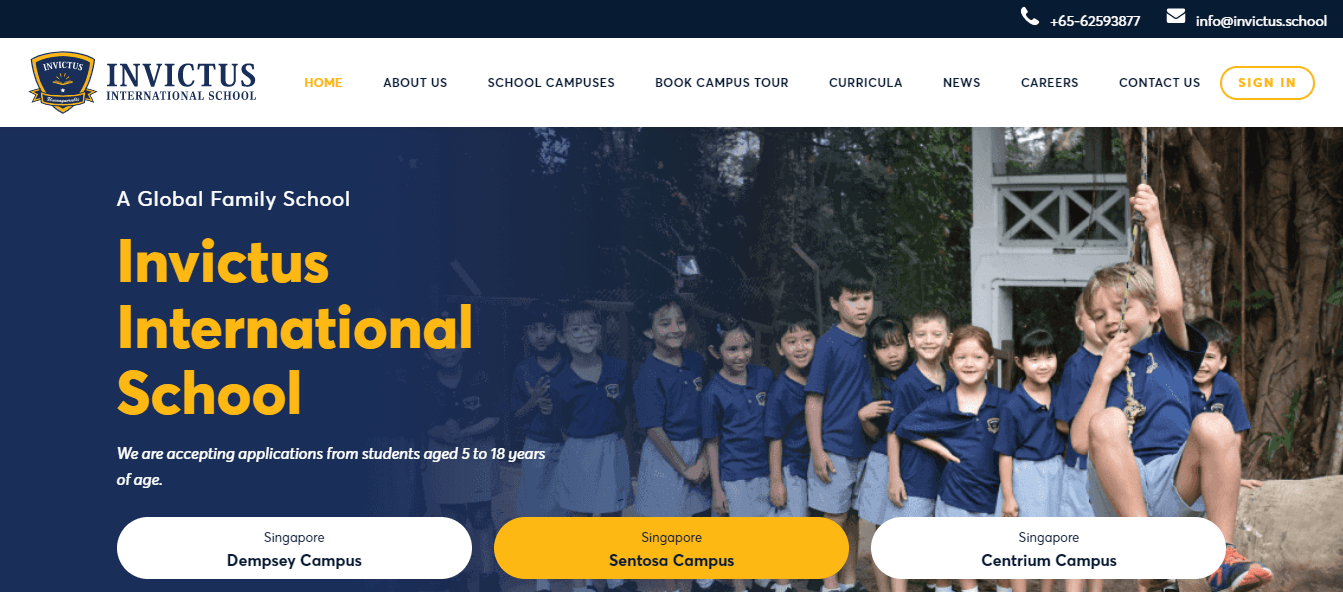 BEST FOR
Personalised Learning Programmes
COURSES
Nursery Early, Primary, and Secondary School
WEBSITE
https://www.invictus.school/
ADDRESS
73 Loewen Road, #01-21, Singapore 248843
CONTACT DETAILS
+65-62593877 |

[email protected]

OPERATING HOURS
Monday – Friday, 8:00 AM – 4:30 PM
Invictus International School is among the few private schools on the island with multiple branches not only in Singapore, but in neighbouring countries as well.
It's an international school that aims to develop students holistically, academically, and even socially, allowing them to become better citizens of the country.
What's more, Invictus International School houses some of the best and most experienced educators on the island who will make sure that every student excels inside and outside of the classroom.
Highlights
Multiple campuses
Experienced faculty members
6. The Winstedt School
BEST FOR
Small Classes
COURSES
Early Years, Junior School, Middle School, Senior School
WEBSITE
https://www.winstedt.edu.sg/
ADDRESS
1208 Upper Boon Keng Rd., Singapore. 387312
CONTACT DETAILS
General enquiries: [email protected]
Admissions enquiries: [email protected]
Phone: +65 6715-5373
OPERATING HOURS
Monday – Friday from 8:00am to 5:00pm.
If your child tends to get lost in the background, The Winstedt School will help them shine. Their dedicated team of psychologists and educators provide customised methods and subjects that aim to help your child come out of their shell.
You can rest assured that their curriculums are one of the best– it is globally recognised and focuses on preparing your child for opportunities they may come across.
Their speciality lies in small classes, which allows them to focus on each child individually. They follow a ratio of 2 teachers to 15 students. With their passionate staff, they foster an environment that will make each child feel that they belong.
Highlights
Integrated Therapy
Psychologists and counsellors in child development
Inclusive community
7. Nurture Pods

BEST FOR
Special Needs Children
COURSES
Child Development & Early Intervention, Home Base Intervention, School Shadow Support, Social Skills Class
WEBSITE
https://www.nurturepods.com/
ADDRESS
Novena Specialist Center
8 Sinaran Drive, #05-14/15
Singapore 307470
CONTACT DETAILS
Phone: 6352 5938
Email: [email protected]
OPERATING HOURS
Enquire to find out their schedule
Nurture Pods is an organisation that focuses on providing individualised care for special needs children. Besides holding classes in their school, they also offer home-based services.
Their goal is to help children develop to the best of their ability. With evidence-based practices, they make sure to create effective, holistic, and comprehensive programs for your child.
They have professional certifications in both School Shadow Support and Early Intensive Behavioural Intervention. With Nurture Pods, you can rest assured that your child is in careful, capable hands.
Highlights
Certified in School Shadow Support
Certified Early Intervention Centre
Accepts Child Development Account payments
Customer Reviews
Nurture Pod truly is one of the best when it comes to nurturing young minds. Here's what one satisfied parent had to say:
"My family is thankful to the team at Nurture Pods for supporting myson in adjusting to the primary school environment. He was initially confused and discouraged in Primary 1 because he could not cope with the difference in expectations as well as his own sensory and communication issues. When we contacted Nurture Pods, they were quick to assist in observations and meeting with the relevant educators. We truly felt supported throughout and greatly encouraged by the shadow support teachers who provided us prompt feedback. We are glad to see our son transitioning to independence and much happier in his school environment. Thank you."
8.

5 Steps Academy


BEST FOR
Accelerated personalized learning with Cambridge and US programs
COURSES

Elementary School
Secondary School
High School
Languages

WEBSITE
https://5steps.academy/
ADDRESS
East Coast campus: 143 East Coast Rd, Singapore 428833
CONTACT DETAILS
Call/Text: 8655-0005
Email: [email protected]
Media: [email protected]
OPERATING HOURS
Open Daily: 9:30 am – 7:00 pm
5 Steps Academy is a prestigious school in Singapore that offers courses from elementary all the way to high school. They also have different language courses available to be taken up alongside other classes or on their own.
The academy implements a small group teaching approach, which allows teachers to handle their students proficiently. Not only that, they also utilize an individualistic attitude when it comes to teaching kids, ensuring that they receive education in the way that's optimal for each of them.
Every parent wants the best for their children's education, and 5 Steps Academy can help with that. With their non-selective admission policy, you can rest assured that they welcome each student with open arms and are readily available to help kids grow academically and even beyond that.
You'll be able to find out more details about their curriculums and other activities on their website.
Highlights
Rich co-curricular programmes
Student-based approach
Varied curriculums
9. SDH Institute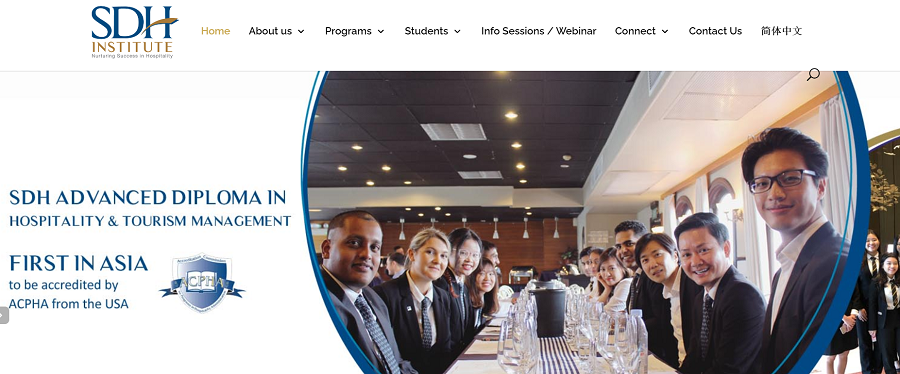 BEST FOR
Hospitality Education and Training
COURSES
MBA, Bachelor's Degree, Post Graduate Diploma, Advanced Diploma, Higher Diploma, Short Courses,
WEBSITE
https://sdh.edu.sg/
ADDRESS
51 Anson Road, #13-51, Anson Centre
Singapore 079904
CONTACT DETAILS
Enquiry Hotline: +65 6506 1288
Email: [email protected]
OPERATING HOURS
8:00am-6:30pm Mon-Fri
An educational background in hospitality and tourism can better prepare you if you want to make a career out of it. Among all the schools in Singapore, SDH Institute is considered one of the best private schools that specialise in hospitality education and training.
The institution is most known for its experienced lecturers and world-class facilities. Not only that, but they offer education for just about any level.
SDH Institute's program includes Certificate Level, Diploma, Advanced Diploma, Graduate Diploma, Bachelor's and MBA programs.
Each and every one of these programs will help you learn new information and skills that will be helpful in the field of hospitality. Some to note of are service excellence and entrepreneurial mindset.
So, if you're interested in improving under some of the best mentors in the hospitality industry, apply to SDH Institute today.
Highlights
Quality programmes and services
Offers online classes
Accredited by the Institute of Hospitality (UK) and Accreditation Commission for Programs in Hospitality Administration (ACPHA)
10. M.A.D School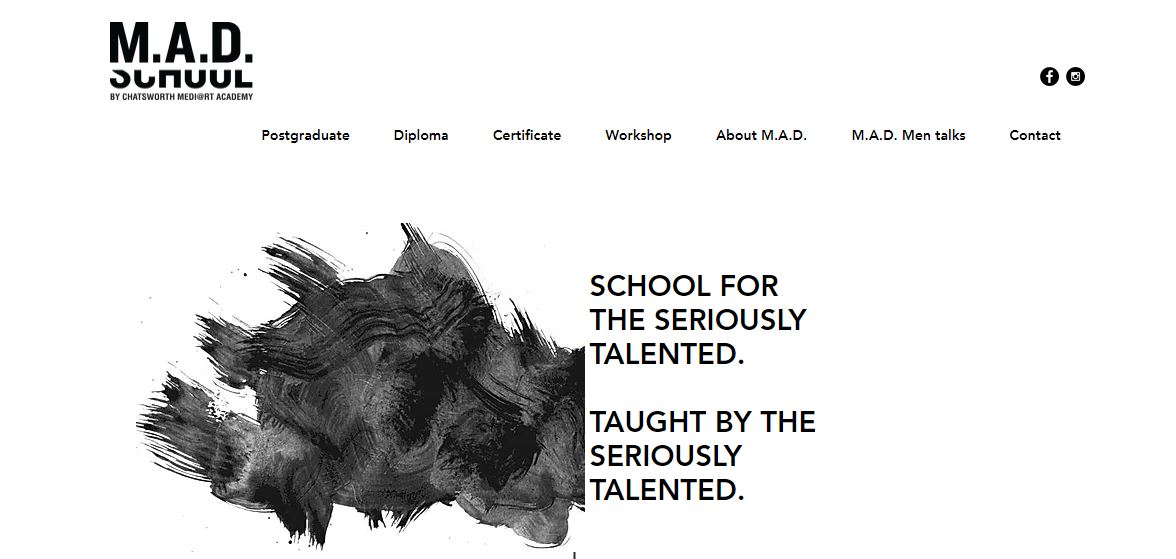 Established in 2003, M.A.D School is the perfect institution for those interested in delving into the world of digital marketing. You'll be able to learn more and hone your skills under the careful guidance of some of the best marketing practitioners from the biggest brands.
M.A.D School ensures its students receive the highest quality education, which is why hands-on training is provided. Not only that, but project-based programs help ensure that each and every student has successfully learned the skills needed to survive in the field.
The school's advanced curriculum involves innovating marketing tactics, branding, copywriting, and more.
Highlights
Postgraduate diploma
Digital marketing workshops
11. Sir Manasseh Meyer International School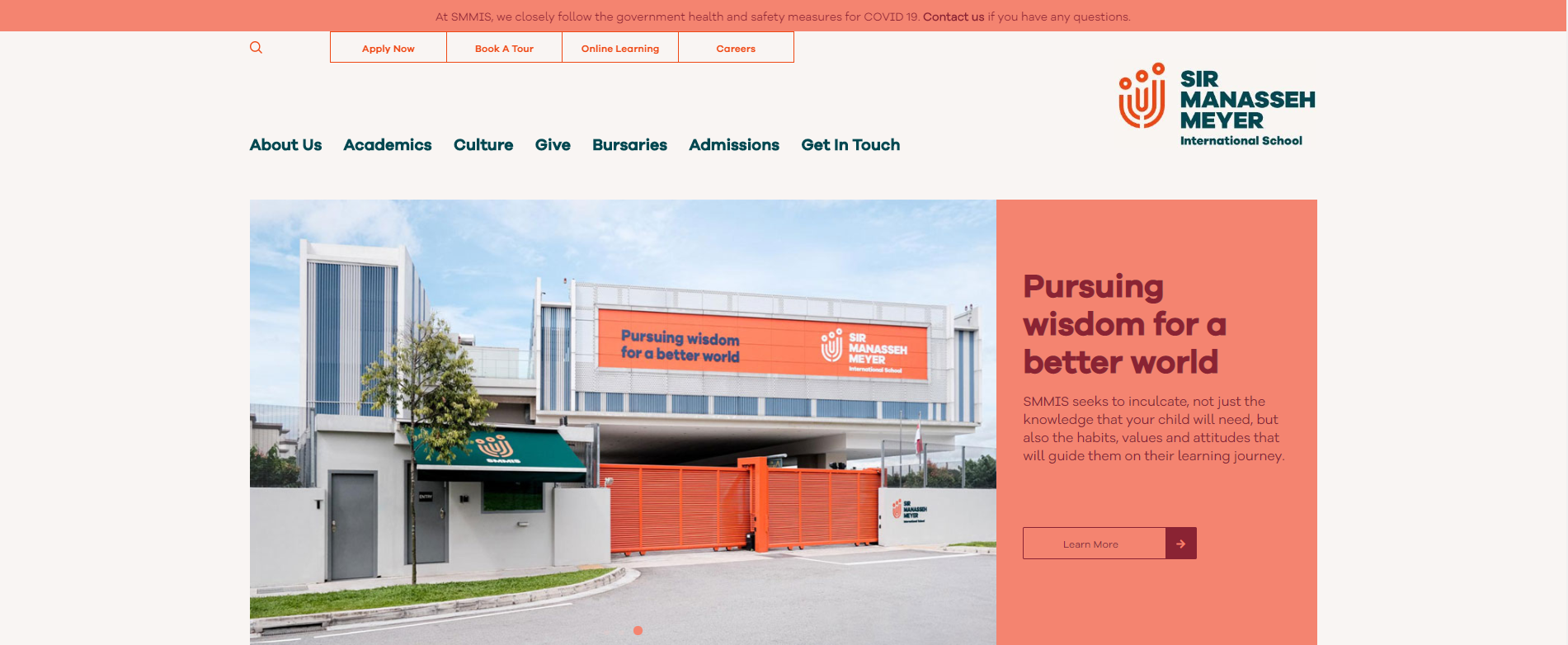 SMMIS is a private International school that is focused on providing the highest quality education– one that is imbued with Jewish values, tradition, and culture. This not-for-profit, child-centred institution welcomes students of all denominations and faiths.
Besides teaching children about academics, SMMIS also aims to guide them towards contributing to society, putting student wellbeing at the centre of all that they do. By sparking their curiosity, they gain a broader perspective of the world. SMMIS follows the British National Curriculum Literacy programme, Singapore Maths, International Primary Curriculum (IPC) and the Cambridge iGCSE offering your children a pathway to success.
SMMIS will foster your child's growth well. If you're interested, make sure to contact them for more information.
Highlights
Offers first-class education imbued with Jewish values
Fosters a child's pursuit of knowledge
12. Kindle Kids International School
Kindle Kids is an institution that aims to nurture children through holistic development. They believe that each child has the potential to excel and they're determined to make that aptitude bloom.
With that goal in mind, they've created an environment that facilitates learning and growth in the various aspects of life. They're not just focused on academics– they also nurture a child's life, leadership, and social skills.
Kindle Kids will bring out the best in any child with their positive, all-encompassing program. You can trust them to foster your son or daughter's development properly.
Highlights
Supportive environment and open mindset
Cambridge inspired curriculum
Focused on critical thinking and real-world application of social skills
13. The Vocal Studio
BEST FOR
Vocal Coaching
COURSES
Vocal lessons: Private 1-on-1 Lessons and Private Group Vocal Lessons, Online Vocal Lessons
WEBSITE
https://thevocalstudio.sg/
ADDRESS
20 Kramat Ln, #02-11 United House,
Singapore 228773
CONTACT DETAILS
Email:
[email protected] App (Message):
(+65) 96547172
OPERATING HOURS
Mon-Fri: 11:00am – 9:00pm
Sat: 10:00am – 6:00pm
Sun: By appointment
The Vocal Studio is comprised of professional vocal performers and coaches from all over the world, all coming together to help their students find one's inner voice.
Their curriculum is continuously changing to accommodate the latest knowledge and methods available in vocal coaching. Their professional vocal coaches are also constantly adapting and improving themselves in order to continue teaching their students the best way they can.
From musical theory to the psychology of voice, The Vocal Studio provides comprehensive lessons that both beginners and experts are sure to learn from.
Highlights
Physical and online vocal lessons available
Teachers are professional vocal coaches
14. Nexus International School

| | |
| --- | --- |
| BEST FOR | Foreign Language Lessons |
| COURSES | Early Childhood, Primary, and Secondary School |
| WEBSITE | https://www.nexus.edu.sg/ |
| ADDRESS | 1 Aljunied Walk, Singapore 387293 |
| CONTACT DETAILS | +65 6536 6566 |
| OPERATING HOURS | Monday – Friday, 8:00 AM – 8:00 PM |
Nexus International School aims to provide only topnotch education to students of all ages in Singapore, from childhood education to secondary education.
It's known for encouraging students to think critically and globally early on — which is why we call it one of the best private schools in Singapore.
What's more, Nexus International School offers a wide range of foreign language courses to students since it has a multiculturally diverse faculty and support staff. If you've been wanting your child to pick up a different language or two, then this one's your best bet!
In terms of facilities, it doesn't disappoint as well. It hired some of the best architects and designers on the island to ensure that the premises are student-friendly and safe.
Highlights
Apple-distinguished school
Experienced faculty members
Diverse faculty and staff
15. Insworld Institute

BEST FOR
British-based curriculum
COURSES
EAS, EITP, IGCSE, IAL/A-LEVEL
WEBSITE
https://www.insworld.edu.sg/
ADDRESS

420 North Bridge Road,
#05-11/12, North Bridge Centre
Singapore 188727

100 Victoria Street,

#08-02 National Library Building

Singapore 188064

CONTACT DETAILS

Phone Enquiries
+65 6732 1728

Admission Enquiries
[email protected]

Job Applications
[email protected]

OPERATING HOURS
Monday – Friday: 9am–6pm
Saturday: 10am–2pm
Sunday: Closed
Insworld is a unique private school located in Singapore, providing a British-based curriculum. Since September 2000 it has aimed to provide the highest standards of education, whilst caring for the needs of each individual student.
Insworld offers a range of academic courses in preparation for exams set by Pearson Edexcel, a fully accredited UK exam board and awarding body. It offers Pearson Edexcel Advanced Level, GCE Advanced Level and IGCSE, Edexcel International Tuition Programme (an International Lower Secondary Programme) and English for Academic Study.
Insworld encourages students to be active participants in their classes, engaging with their learning while maintaining a clear focus on academic achievement. The school promotes the core values of Integrity, Diversity, Social Responsibility and Leadership, which will help our students to become rounded and resourceful young people, equipped to make a positive contribution to society.
For further inquiries, you can simply call or email the school and they'll cater to you in no time.
Highlights
Proven track record
Progress to studying medicine
Personalised learning in small class sizes
Individualised guidance from personal tutor
Additional one-to-one tutoring with subject teacher
Pastoral care and communication with parents
Holistic approach to education
Flexible programmes, exam, and enrolment dates
Multi-cultural community
Customer Reviews
Below are some comments left by those who have experienced Insworld Institute's teachings:
"I was introduced to Insworld Institute by a business associate.
Due to my work commitments, my son, Xavier was educated mostly in schools in Asia. When he returned to Australia, he found it difficult to settle in the land of his birth, and was particularly unhappy with his schooling. As a result I decided he should return to Singapore and continue his high school education there. I felt the IGCSE curriculum was the best choice for someone with his educational background, and began to look for a suitable school. From the very first meeting I felt Insworld Institute was a good fit for Xavier. The staff are genuine in their commitment to their students, offering support not just for their academic development, but also for their mental and social wellbeing. This gave Xavier the confidence to feel comfortable again in a school setting and return to regular school life. This was helped by the central location of Insworld (near Bugis) and the focus on meeting the needs of each individual student through teaching only in small groups. Xavier is part of a group, but also receives a lot of individual attention. I am extremely happy that I selected Insworld Institute for my son's high school education, and would recommend it to parents and students looking for small class sizes with dedicated staff who can offer a more personal but always professional approach to education."
"Insworld Institute has a strong track record of preparing students for university studies in many countries. I enjoy interacting with classmates from different cultural backgrounds and traditions. This has helped me develop my ability to ask critical questions and express mysef. Teachers at Inworld Institute are friendly and are willing to help students improve their studies and answer all questions. Insworld Institute also has a nice course-choosing system as students can try one subject for the first week after entering the school in order to check whether it is suitable for them or not."
16. Swiss School in Singapore
BEST FOR
International School
COURSES
Pre-School, Primary School, and Secondary School
WEBSITE
https://www.swiss-school.edu.sg/en/
ADDRESS
Swiss School in Singapore
38 Swiss Club Road
Singapore 288140
CONTACT DETAILS
(+65) 6468 2117
[email protected]
OPERATING HOURS
Monday-Friday from 8am until 5pm.
(During school holidays from 8am until 4pm.)
Swiss School in Singapore is an international school with German, English, and French classes. They provide a learning environment that is not only suited for learning but also facilitates playing and sports.
Their highly-qualified teachers are creative and innovative when it comes to educating their students. With their small classes, you can rest assured that each student will receive an individualised education plan.
Highlights
High level of pedagogical quality
Highly-qualified teachers
17. Global Indian International School


BEST FOR
Bilingual Courses
COURSES
Global Montessori (GMP)
IB Primary Years (PYP)
Cambridge (CLSP)
Cambridge (IGCSE)
IB DP (Diploma)
CBSE
Bilingual Programme
WEBSITE
https://singapore.globalindianschool.org
ADDRESS

27 Punggol Field Walk, Singapore – 828649 (Smart Campus)

82 Cheviot Hill, Singapore – 459663 (East Coast Campus)

CONTACT DETAILS

Smart Campus

+65-9631 6000

East Coast Campus

+65-9631 6000

OPERATING HOURS

Smart Campus

9:00 am to 5:30 pm
(Monday to Friday)

9:00 am to 1:00 pm

(Saturday)

East Coast Campus

9:00 am to 5:30 pm
(Monday to Friday)

9:00 am to 1:00 pm

(Saturday)
Established in 2002, Global Indian International School or GIIS is one of the leading international school in Singapore offering Indian and International curricula to students from diverse backgrounds. One of the things we commend GIIS for is it's willingness to adapt to the ever-changing world, all in the hopes of providing extraordinary education to students from all over the world.
Currently, GIIS endeavours to achieve such a feat by teaching students in kindergarten, primary school, secondary school, and high school. Their courses follow the curricula from institutions like Global Montessori, Cambridge, and CBSE.
Students can also learn two languages when they study at GIIS since the school offers a bilingual programme for English and Mandarin.
It's worth noting that the education GIIS offers doesn't only stop with the books and curriculum. GIIS also strives to teach their students values like team work, positive attitude towards learning, agility and adaptability, honesty, integrity, and many more.
As a result, students that attend GIIS receive holistic education, one that forms them into exemplary people throughout their school years.
These are the reasons why we strongly suggest GIIS to parents looking for a private or international school that will help mould their children during their early years.
Highlights
Bilingual programmes available
Offers holistic learning
Accommodates students from kindergarten to high school
And that's it for our list of the best private schools in Singapore. We hope you were able to pick at least a few you'd consider sending your kids to.
If you know other private schools on the island worth checking out, share them with us and we'll check if we can add them to our list.
For more options, you might want to check out our list of the best international schools in Singapore. All of these schools have proven that they're capable of giving every student the quality of education they deserve!