The 9 Best Digital Marketing Courses in Singapore
As more and more things move to the digital realm, there's increasing pressure on businesses to invest in digital marketing. This is why many professionals are taking up the best digital marketing courses in Singapore.
To help you with that, we've rounded up the best digital marketing courses in Singapore where beginners can learn new tactics and professionals can discover timely approaches and enhance their skills.
See our list below to find out which programme suits your interests!
1. Click Academy Asia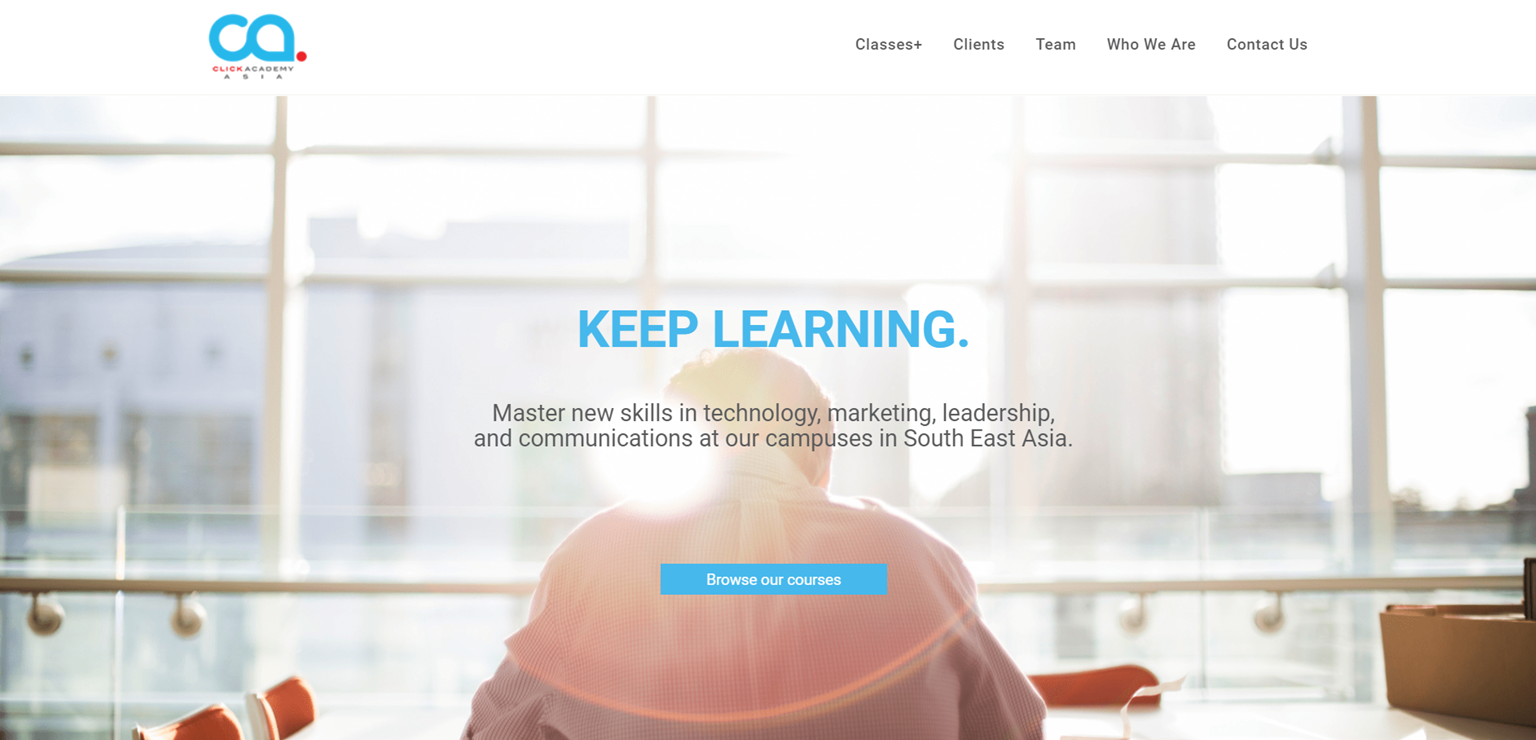 Click Academy Asia covers all the areas of digital marketing, from media marketing training to communication courses. They make sure to offer various types of courses in different time slots to fit your needs and schedules better. With their high quality services offered at affordable rates, they can easily be considered one of the best in their field.
They are a leading practitioner's digital marketing academy that covers not only clients from Singapore, but also clients from Asia and Australia. Their experience and skills are astounding– consider contacting them if you're in need of digital marketing assistance.
Highlights
 IBF, SSG and IMDA government-funded courses with up to 95% funding.
High quality and regularly updated content.
Top Rated Trainers with Senior Practitioner Experience
2.  Happy Marketer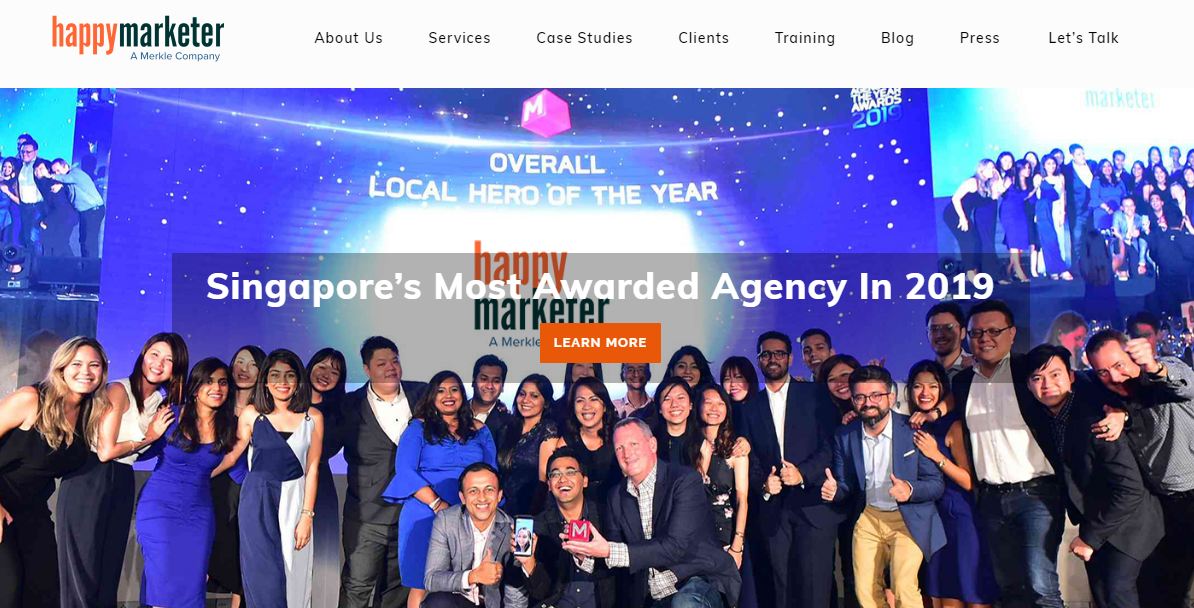 Happy Marketer has proven to have some of the best digital marketing courses in Singapore throughout the years. They conduct advanced training programmes for senior managers and marketing professionals to teach them how to build, manage, and implement various digital marketing tactics.
Their curriculum includes social marketing, email marketing, user experience, digital advertising, content marketing, and more. They do thorough assessments and initiate personal training and e-learning.
Highlights
Google and web analytics training
Global training services
3.  Impossible Marketing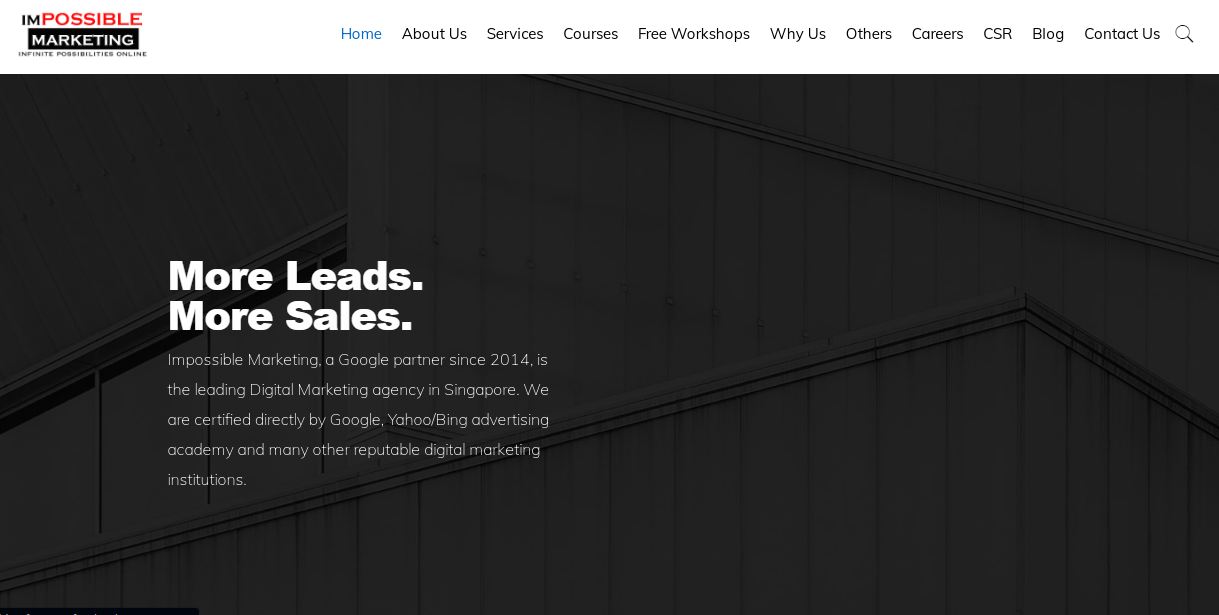 | | |
| --- | --- |
| BEST FOR  | SkillsFuture credit eligible courses |
| WEBSITE | https://www.impossible.sg/ |
| ADDRESS | 14A Yan Kit Road (Level 2 & 3), Singapore 088266 (Beside Tanjong Pagar Community Centre, less than 5 minutes walk from Tanjong Pagar & Outram Park MRT station) |
| CONTACT DETAILS | +65 9374 0111 |
| OPERATING HOURS | Weekdays: 9:30am–6:30pm |
Being a certified partner of Google and other search engines, Impossible Marketing has been offering a competent and effective range of marketing services for a while now.  This includes their online marketing courses for companies and individuals.
Their best digital marketing courses in Singapore consist of training for SEO marketing, Google Ads, Google Analytics, web design, Facebook marketing, and e-commerce. These sessions are even payable using SkillsFuture Credit, giving you an affordable option for your tutelage.
Highlights
Free workshops
WordPress web design course
4.  Kaplan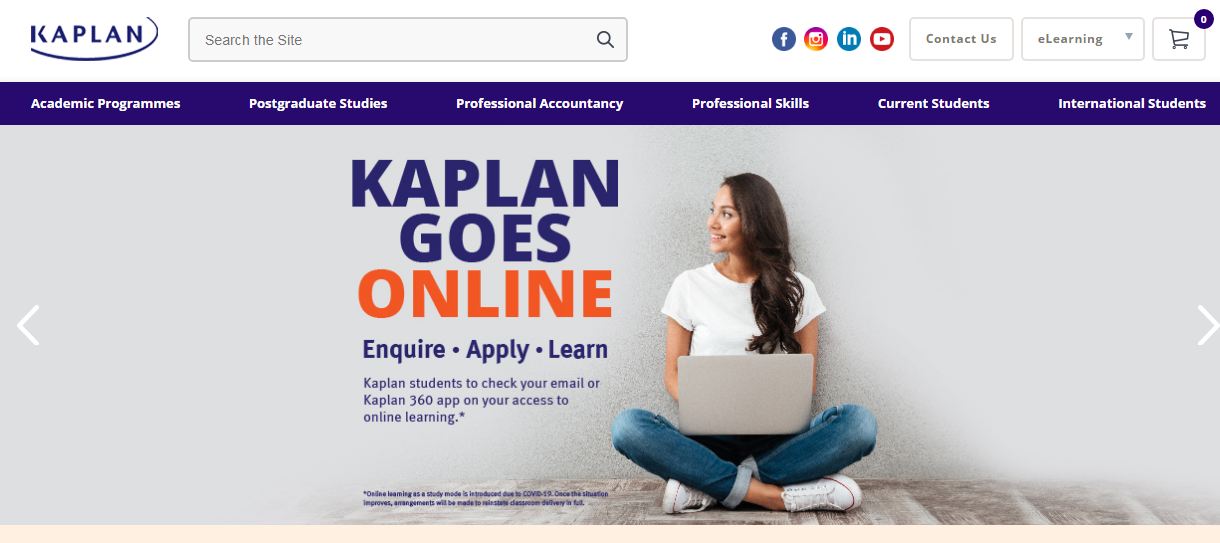 Kaplan provides full-time and part-time training programmes, so whether you have an all-day job or are a student who wants to pursue a career in marketing, they have the best digital marketing courses in Singapore for you!
They have a whole set of academic programmes with a total of 500 certification courses. For their digital marketing programme, they have different modules for content marketing, web development and design, video marketing, mobile marketing, and many more!
Highlights
Certified digital marketing course
Postgraduate studies
5.  M.A.D School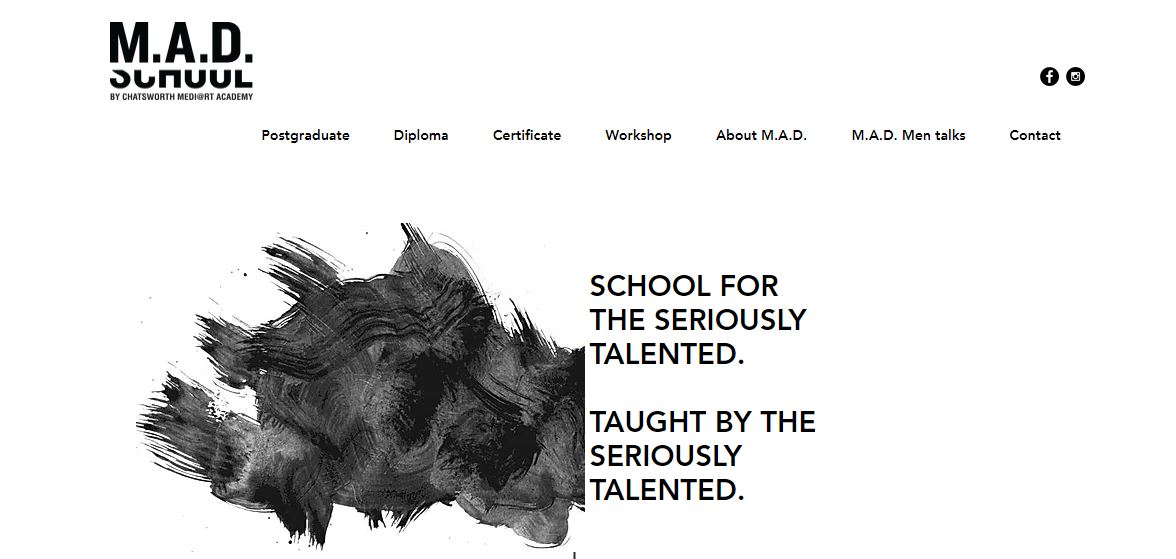 M.A.D School is mainly built to conduct the best digital marketing courses in Singapore. This top independent school is equipped with some of the best marketing practitioners from the biggest brands.
They provide hands-on training and project-based programmes to ensure that all students have successfully learned various skills and know how to properly implement them. Their advanced curriculum involves innovating marketing tactics, branding, copywriting, and more.
Highlights
Postgraduate diploma
Digital marketing workshops
6. Equinet Academy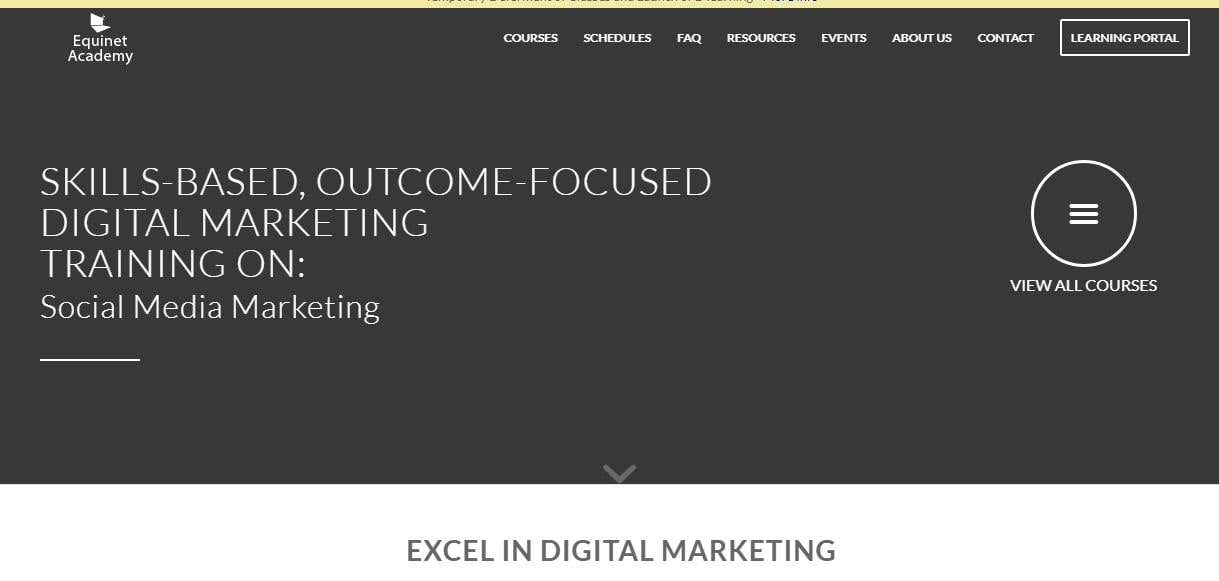 | | |
| --- | --- |
| BEST FOR  | Interactive digital marketing courses |
| WEBSITE | https://www.equinetacademy.com/ |
| ADDRESS | 10 Anson Road, #25-07/08, International Plaza, Singapore 079903 |
| CONTACT DETAILS | |
| OPERATING HOURS | Call operating hours: Mondays – Fridays: 9am – 6pm |
For all the marketing specialists out there who are seeking advanced and innovative strategies, Equinet Academy offers the best digital marketing courses in Singapore.
Their programmes are short-duration yet inclusive enough to deliver high-class education. They have 2 modules and you can choose between completing all courses or just focus on selective core topics so you can enhance your skills.
Highlights
Fully-equipped training facilities
Hands-on application
7. Tertiary Infotech

Established in 2013, Tertiary Courses is a subsidiary of Tertiary Infotech– a WSQ Approved Training Organisation (ATO) and IMDA CITREP+ Approved Training Provider for Infocomm Technology Skills Framework (SF). They're also an Autodesk Authorised Training Center (ATC) and Singapore GeBiz registered supplier.
They offer a wide range of modular, skill-based classroom format courses which are conducted by experienced trainers. To support the SkillsFuture movement in Singapore, Tertiary Courses aims to help Singaporeans acquire new skills for various industries.
Their mission is to provide high quality, instructor led courses to working professionals, managers, executives, and technicians. They want to enhance people's skills and knowledge, in order to improve their competence and productivity.
Highlights
SkillsFuture Courses
Training
WSQ Courses
IoT Training
8. Next Level SG
| | |
| --- | --- |
| BEST FOR  | Digital Marketing and Training |
| WEBSITE | https://www.nextlevel.sg/ |
| ADDRESS | 7500A Beach Road, The Plaza #05-320 Singapore 199591 |
| CONTACT DETAILS |  +65 8376 5715 | [email protected] |
| OPERATING HOURS | Always Open |
Next Level SG is a full service digital marketing agency that offers effective strategies which will help you grow your business. They know that with the advent of online platforms, making one's online presence is important now more than ever.
Their team of professional digital marketers has a reputation for accomplishing remarkable outputs. More and more clients are becoming satisfied by their high quality and result driven services.
When looking for a course that will upgrade your skills and boost your overall profile, seek Next Level's services. You can check out their most popular digital marketing courses, which is highly rated by many of their prior clients.
Highlights
Digital Marketing Services for Business
Certified Digital Marketing Courses
9. Adssential Marketing

Adssential Marketing is an agency with the mission of propelling your business forward — through the enhancement of your standing in the digital platform. This company is made up of highly skilled professionals committed to setting up the stage for your brand.
Whether you want to try Search Engine Optimization or build a website that will keep customers on their toes, their team is there to be your guide. With the help of the knowledge and versatility they possess, you will be a hundred percent able to stay up and about in the marketing competition.
To check out their services, you can fill out a form to get a free consultation from them– allowing you to get advice without spending money. If you ever want to avail their services, their rates are also sure to be affordable, so you don't have to worry about your expenses going outside budget.
Highlights
SEO Optimization
Website Developer
SEM Optimization
That's it for our list of the best digital marketing courses in Singapore! If you'd like to recommend more options, let us know as we may also add them to our list.
Aside from taking up digital marketing courses, you might also be interested in looking at these companies offering the best software development in Singapore. Some of these IT companies also offer courses for learning different digital platforms.