The 56 Best Tuition Centres in Singapore
Are you preparing for one of the most important exams in your life as a student? If you need help acing those exams, then we highly recommend enrolling in the best tuition centres in Singapore.
It's better to be sure by reviewing with the best tuition centres in Singapore instead of studying all by yourself. After all, learning becomes more fun when you're surrounded by people who share the same goal.
Since there are a lot of tuition centres scattered all over the island, we made sure to include only those with excellent teachers, conducive environment, great facilities, and positive reviews from previous students.
So, without further ado, here are the best tuition centres in Singapore that will help you pass those exams!
1. EduFirst Learning Centre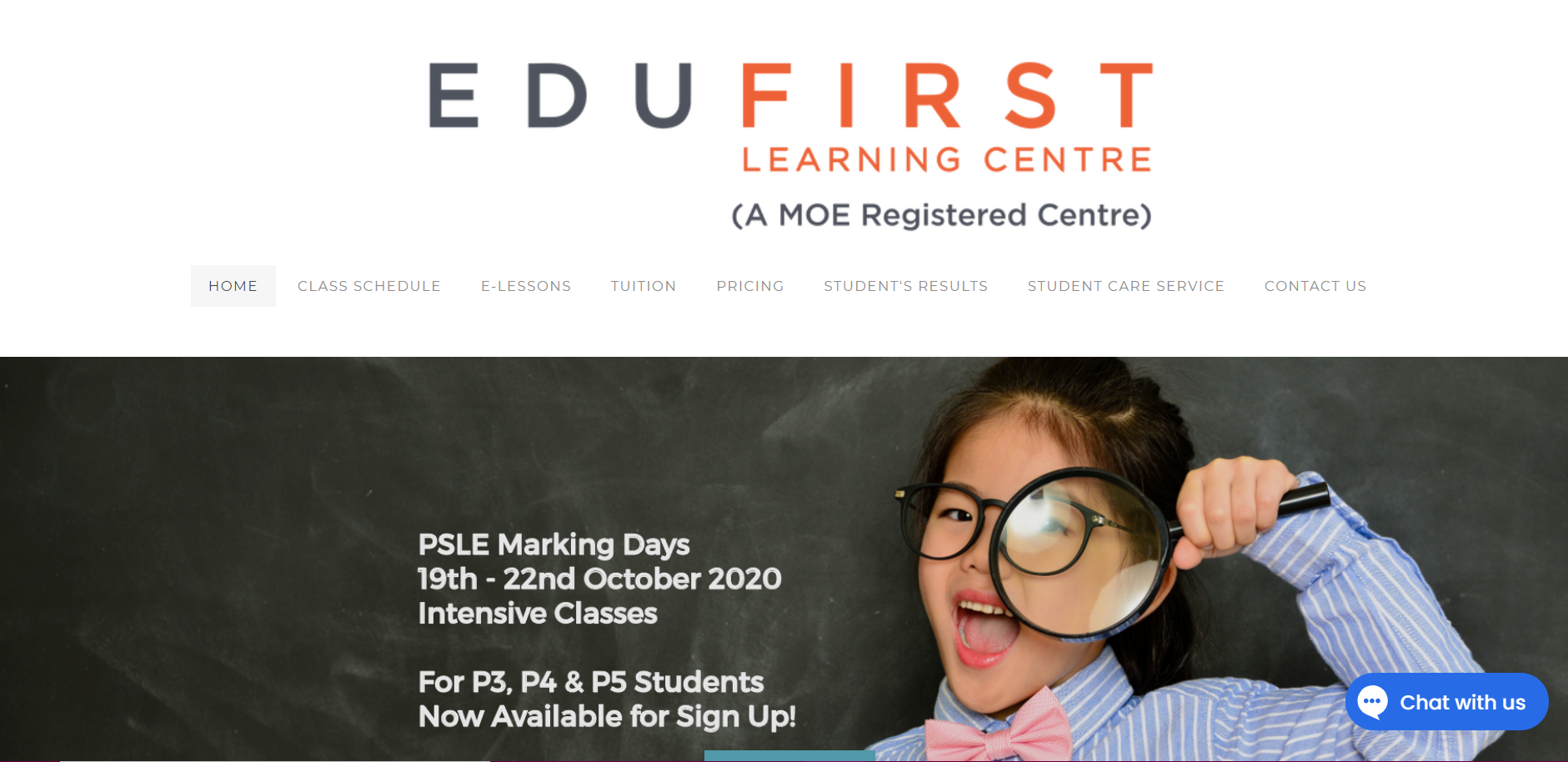 BEST FOR
Multiple locations
CLASSES

English, Maths, Science, Chinese, Physics, Chemistry, Social Studies, Humanities

WEBSITE
https://www.edufirst.com.sg/
ADDRESS

1 NorthPoint Dr, #02-164 Northpoint, South Wing, Singapore 768019

CONTACT DETAILS
EMAIL US
[email protected]
CALL/ WHATSAPP/ SMS US
9106 7716 / Whatsapp 91067716
OPERATING HOURS
Monday – Friday: 1:30–9:30pm
Saturday: 9am–6:15pm
Sunday: 9am–5pm
EduFirst Learning Centre is the optimal facility for you to enroll your child for the best growth in terms of academics. No matter the age, the tutors in EduFirst make sure to customise their materials tailored-fit to whatever the student needs and their capacity for studying.
It's not bad to seek extra help, so make sure to ask in the right place! Hire the best tutors, only with EduFirst Learning Centre.
Highlights
E-Lessons are available
Free materials and exam papers
N-Levels and O-Levels tutorial services
Customer Reviews
Take a look at some of the reviews left by previous students and/or their parents:
"I feel that the EduFirst teachers at Fernvale had their way of teaching which i think is quite effective, at least for Hazel who started her Pri 4 Chinese tuition this year. The chinese teacher actually explained to the students both in English and Chinese which great aid alot in their understanding. The teachers and staffs are also very professional. I had let Hazel to continue her tuition for Pri 5 Chinese, Maths and Science next year." –Christine Huang
"My daughter this year is in P3. She used to dislike chinese and her attitude towards tuition is very bad. But ever since sending her to EduFirst, her attitude and behaviour started to change in a good way. Her teacher is very patient and always engages with the kids, ensuring that they fully understand what is being taught. My daughter's Chinese results went from a Band 3 in SA1 to a Band 1 in SA2. Thanks to Teacher Sybelle's teaching and guidance, now my child looks forward to going for tuition classes.
Highly recommended!" –Charmaine Sng
"My son has been with EduFirst for more than 3 years. He takes tuition with EduFirst for all his subjects (English, Math, Chinese and Science). I am so far very pleased and happy with the tuition services provided by EduFirst. He has been improving and achieved AL1-2 for most of his subjects. The teachers work very closely with me to improve on his results. EduFirst worksheets are good with varying difficulty level which suits his learning very well. During covid when we had to transit to online classes, I received worksheets delivered to my house. I would highly recommend EduFirst to any parents looking for a trusted and reputable tuition centre." –Kevin Chung
2. AGrader Learning Centre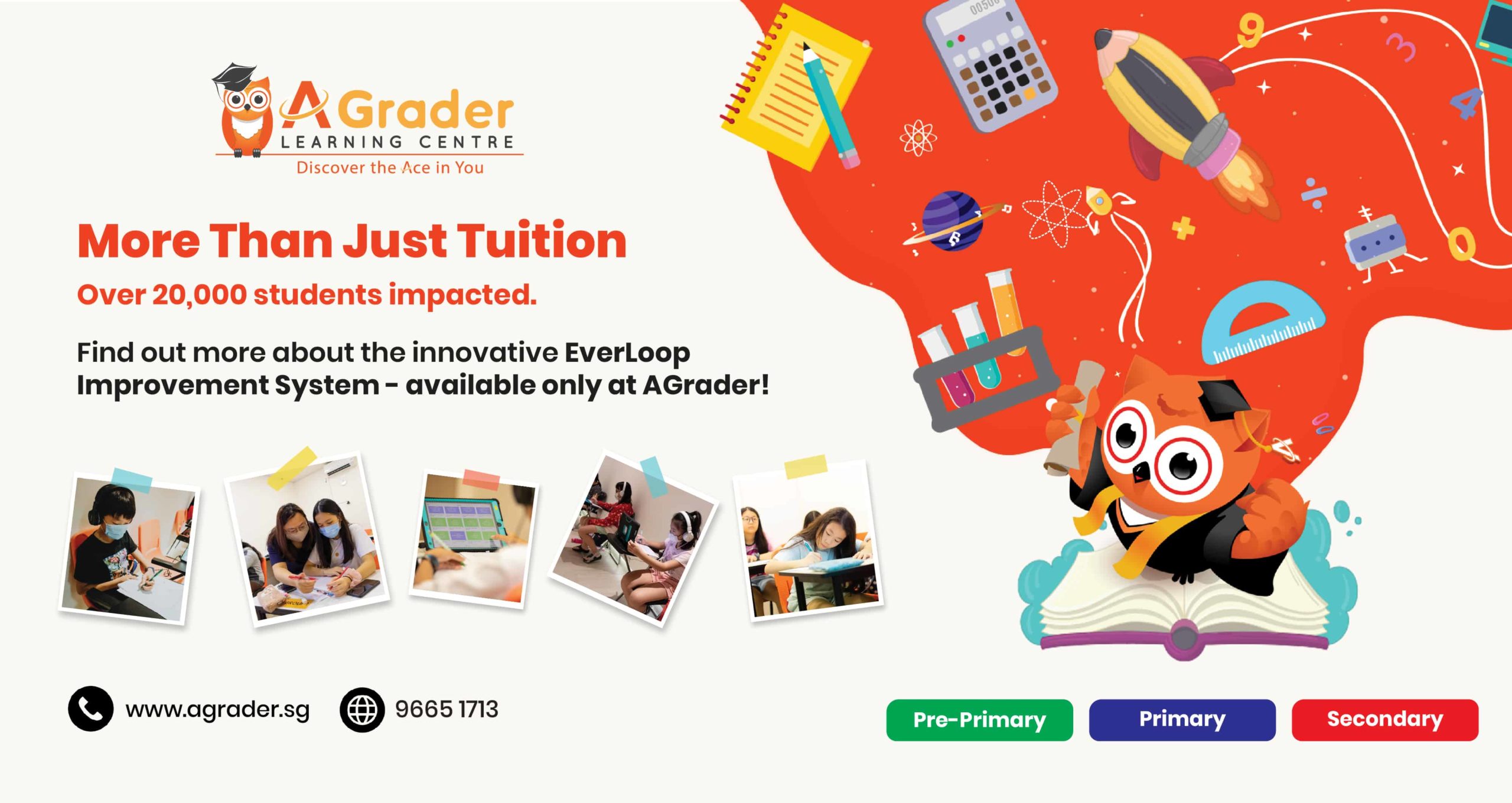 Established in 2013, AGrader Learning Centre is one of the most comprehensive tuition centres chains in Singapore.
It offers high-quality tuition & enrichment programmes in English, Mathematics, Science, and Creative Writing for Pre-primary, Primary, and Secondary Levels across over 15 convenient locations islandwide in Singapore.
Every class size is limited to 12 students.
To date, AGrader has impacted over 20,000 students with an over 83.4% improvement rate (without pre-selecting students). Check out their hundreds of reviews at https://www.agrader.sg/reviews
Along with regular weekly lessons, AGrader also provides the proprietary EverLoop Improvement System, where students have access to extra worksheets, and comprehensive learning videos & can attend as many extra revision sessions as is required (in-person or from home) to revise and improve.
On top of that, complimentary with all enrolments, students have unlimited access to extra learning resources of up to 3 previous levels (e.g. P6 student receives everything from P3/P4/P5 too) to help them revise and improve even more.
This includes everything from worksheets, exam-oriented questions and learning videos!
Highlights
Complimentary after-class EverLoop Revision System on top of weekly lessons (only tuition centre chain in the country to have it)
Access to learning resources of up to 3 previous levels
15 convenient locations islandwide
Customer Reviews
Take a look at some of the reviews left by previous students:
"My son has been attending classes at AGrader for past 5 years. I never ever thought of switching to another tuition centre as the class size is relatively small (i.e. number of students) and interactive. Thank you AGrader for keeping class size small and using technology to make classes interesting for students." – Satya Veera Prasad M (student's parent)
"Jayden has been with AGrader since March 2021. From these period of months, he has shown tremendous results in his latest CA2 results with the help of the dedicated teachers and materials; also especially he tried out using EverLoop Improvement System at his own time at home in this early August." – New Siaw Hoon (student's parent)
"Since my son joined AGrader online lesson, his subject improved and not only that, from a boy who shy to talk but now will ask questions even on Zoom lesson! The teacher made effort to mark and comment a lot on his common mistake. It helped a lot!! Thanks AGrader teacher for all the effort. Even the admin in Whatsapp also super helpful! Glad to have you all!" – Janet Lee (student's parent)
You can also read more reviews here: https://www.agrader.sg/reviews, facebook reviews, and google reviews.
3.

All A's Tuition (Guaranteed A!)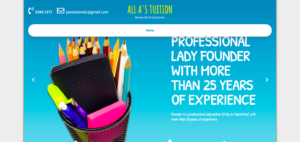 BEST FOR 
Chemistry and Math Tuition
CLASSES
One-on-one
WEBSITE
https://aatuition.net/
ADDRESS

Centrium Square
320 Serangoon Road #09-08
Singapore 218108

Bukit Timah Shopping Center
170 Upper Bukit Timah Rd, #02-26
Singapore 588179

Telok Blangah
93A Telok Blangah Street 31, #27-155
Singapore 101093

Kensington Square
(near Bartley MRT)
2 Jalan Lokam #01-35
Singapore 537846

Jurong East
133 Jurong Gateway Road #04-301
Singapore 600133

CONTACT DETAILS

8345 1373
[email protected]

OPERATING HOURS

Contact for more information
All A's Tuition is another excellent tuition centre that promises to get students all A's. This tutorial centre's founder has had more than 25 years of experience. 
What we like about All A's is that they offer one-to-one home tuition in all areas.
Moreover, they give individual attention to all students in Physics, Chemistry, A and E Maths for Primary, Secondary and K2.
We find their teaching method useful and surely helps students understand lessons better and easily.
They promise to get students A's and to keep that promise, they offer a money back guarantee if no A is achieved!
WHat's more is they have a guardianship service for international students under 18 who are preparing for AEIS.
We think that they're great but might not be for students who prefer group settings when they study. 
Their rates aren't available online so you'd need to enquire about it by contacting them. 
We've seen how many students improved with All A's and we think that they'll be able to help you as well!
Highlights
Experienced tutors
One-on-one tuition
Guaranteed money back if an A isn't achieved (Conditions Apply)
4. Debbie's Learning Cove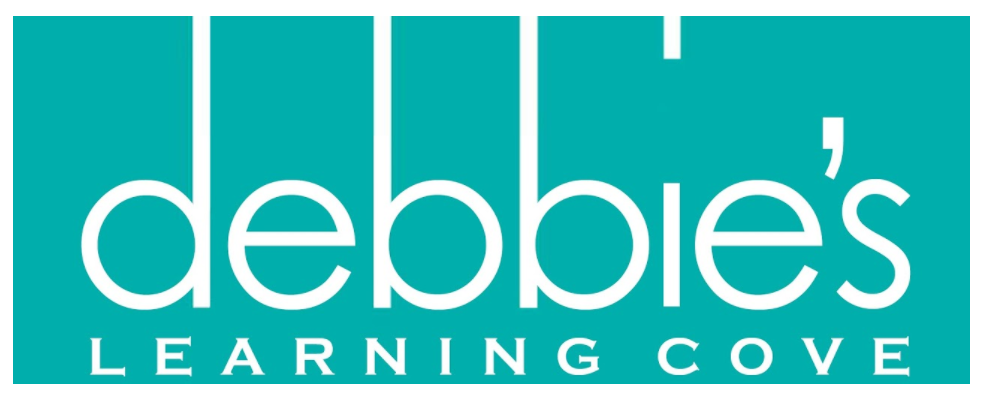 Debbie's Learning Cove, headed by Mrs Debbie Wong, is a learning centre that specially caters to students who are in need of supplementary math lessons. Presiding over the lessons is Mrs Debbie Wong herself, a renowned mathematician with an extensive background in the subject matter.  Mrs Wong is a former MOE teacher from top secondary schools and JCs. 
Mrs Debbie Wong's credentials include A* for PSLE Mathematics, A1 for O Level Additional Mathematics and Elementary Mathematics, A for A-Level Mathematics and Further Mathematics, Distinction for A-Level Mathematics Special Paper, and many more. Her education dates back to her First Class Bachelor of Arts (Honours) degree in Mathematics from University of Cambridge, which was followed by a Master of Arts degree in Mathematics from University of Cambridge, and a Postgraduate Diploma in Education from National Institute of Education, NTU.
Currently, Mrs Debbie Wong and Debbie's Learning Cove offers math programmes for H2 Math, A-level Math, IP Math, Advanced Math and A Math. The tuition centre typically holds small group sessions, consisting of 8  to 16 students.
Students who attend lessons at Debbie's Learning Cove always commend the crystal-clear explanations and well-designed notes that they receive, which make their revision efforts so much more efficient and also saves them from their struggles in Math. Mrs. Wong has an excellent rapport with her students.
It's worth noting that for each session, materials and worksheets will be provided by the teacher that will cover a current topic. Moreover, students can comfortably learn and focus on the lessons thanks to the environment, which is air-conditioned, well-lit, and furnished with full-sized desks and chairs.
Students who cannot come in for in-person sessions can still avail of supplementary lessons via ZOOM.
Highlights
Offers math programmes for various levels
In-person and online sessions available
Comfortable tuition centre
5.  Aspire Hub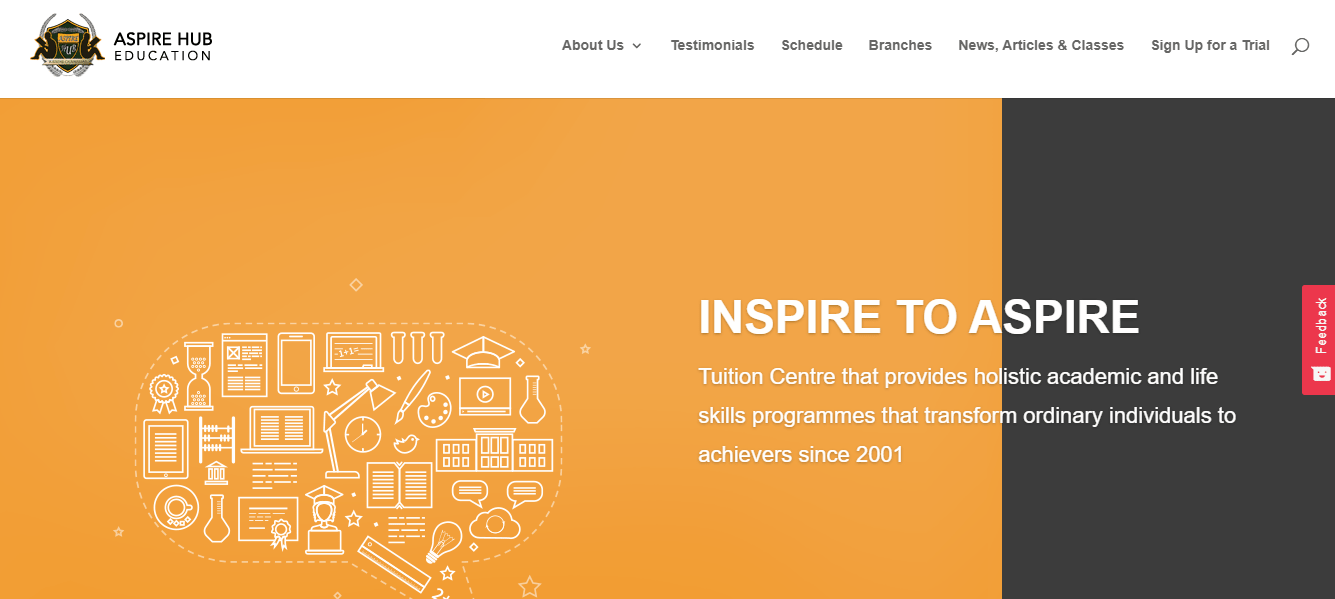 BEST FOR 

Competent Educators

CLASSES

Academic and Non-academic Trainings

WEBSITE

https://www.aspirehub.com/

ADDRESS

03 Upper Bukit Timah Rd, 06A 144, Singapore 588177

1 Jurong West Central 2, JP1, #01-40/41/42, Singapore 648886

CONTACT DETAILS

6377 7318

6377 7320

OPERATING HOURS

Monday – Friday, 1:30 PM – 9:30 PM
If you're looking for a tuition centre that provides holistic academic and life skills programmes, then look no further than Aspire Hub. It has a total of 13 branches scattered all over Singapore, so gaining access to its services shouldn't be a problem.
It has also been around since 2001, making it one of the first tuition centres operating on the island. Its team is composed of full-time academic coaches who devote themselves to helping students achieve their academic goals.
Another reason Aspire Hub ended up on our list of the best tuition centres in Singapore is its customised learning programmes. Since every student has a different learning capacity and style, its coaches make sure that a student is given a programme that matches their personality and learning strategies.
Aspire Hub also offers academic and non-academic training to different schools all over the country, serving up to 10, 000 students and teachers every year.
Highlights
Customised programmes
Full-time coaches
Interesting learning
6. Young Scholarz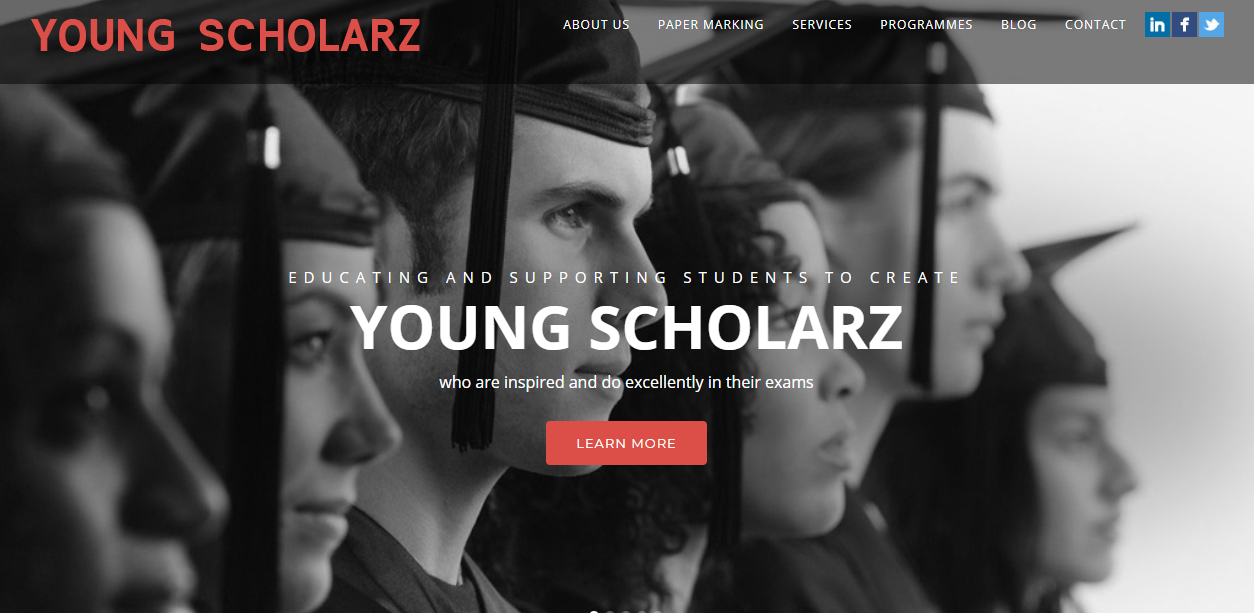 BEST FOR 

English IGCSE and IB both in-person and online

CLASSES

IGCSE and IB English Literature and Language, IB (ToK, Extended Essays), SAT/ACTs, Paper Marking, University Admissions, and Dissertation and Essay Advice

WEBSITE

https://youngscholarz.com/

ADDRESS

Block 11 Unit17-04, The Waterside, Tanjong Rhu Road, Singapore 436896

CONTACT DETAILS

[email protected]

or +65 82281164

OPERATING HOURS

Monday to Sunday (9 AM to 6:30 PM)
Every child has an individual need and capacity and at Young Scholarz, they identify and assess the strengths and weaknesses of each one, and nurture them accordingly. They have devised a successful strategy that has evolved over more than 13 years of teaching hundreds of students from many international schools across Singapore.
The lead teacher is Sunita Sharma from London, who uses a distinctive Instructional Approach, due to her extensive knowledge gained through professional experience as a Chartered Accountant, Biochemist and Scriptwriter. Her wealth of expertise is applied to make classes relevant and engaging, through in-depth interactive cross-subject discussion and effective strategy.
Over the past decade, Sunita has consistently developed and assisted students to achieve their very best across the crucial school and university preparation years . 96% of Young Scholarz' IB students score grade 6 and above while more than 95% of their IGCSE students score As and A*.
Enroll with Young Scholarz resting assured that you will be in great hands – you'll gain academic results alongside life-long learning skills!
Highlights
IGCSE and IB English Specialist

More than 13 years of teaching experience

Accessible both in-person and online
7.  Making Sense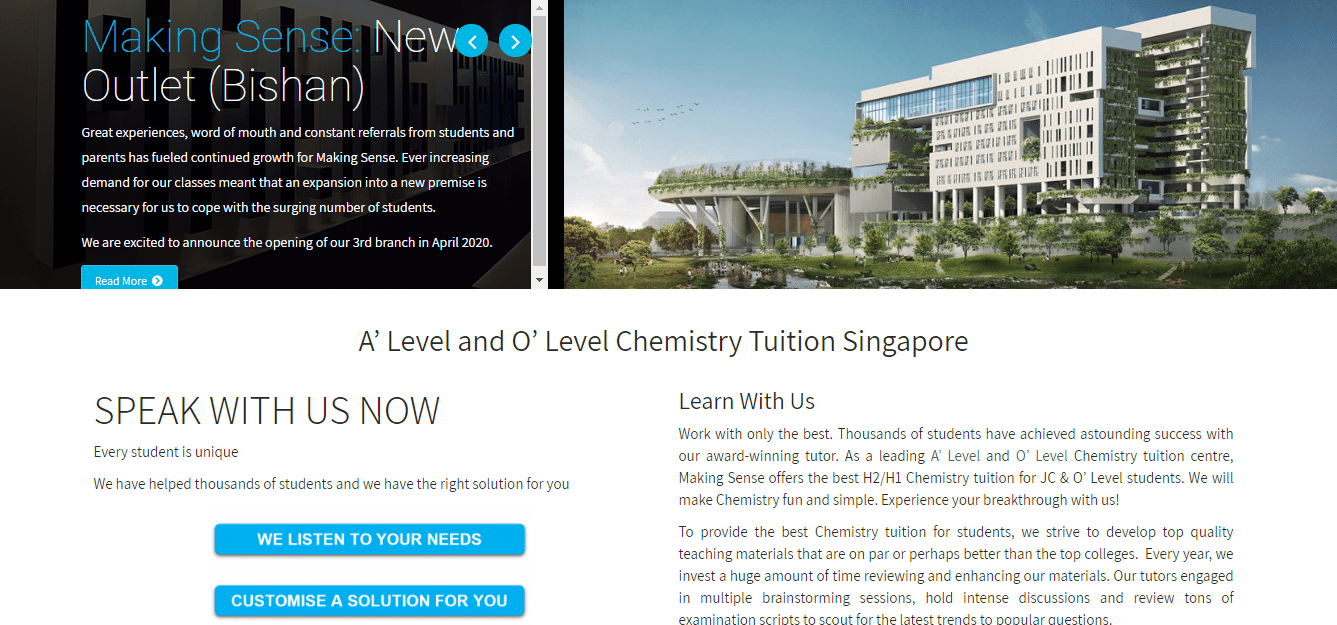 | | |
| --- | --- |
| BEST FOR  | Different Teaching Methodologies |
| CLASSES | Chemistry |
| WEBSITE | https://www.makingsense-sg.com/ |
| ADDRESS | 116 Middle Rd, #09-02 ICB Enterprise House, Singapore 188972 |
| CONTACT DETAILS | 8907 9059 |
| OPERATING HOURS | Monday – Friday, 4:00 PM – 9:00 PM |
If you've been having a hard time trying to understand Chemistry, then we know the best tuition centre in Singapore for you. Here is Making Sense, one of the few tuition centres that focus on teaching students Chemistry.
On top of this, Making Sense aims to make learning Chemistry fun by providing students with engaging lectures and materials. Its team of tutors regularly brainstorm to come up with innovative and effective teaching strategies.
Making Sense has proven multiple times that it has the capacity to educate students about Chemistry. It's also been awarded with the Best Chemistry Tuition in Singapore.
Highlights
Engaging classes
Dedicated tutors
Personal consultations
8. ALL As'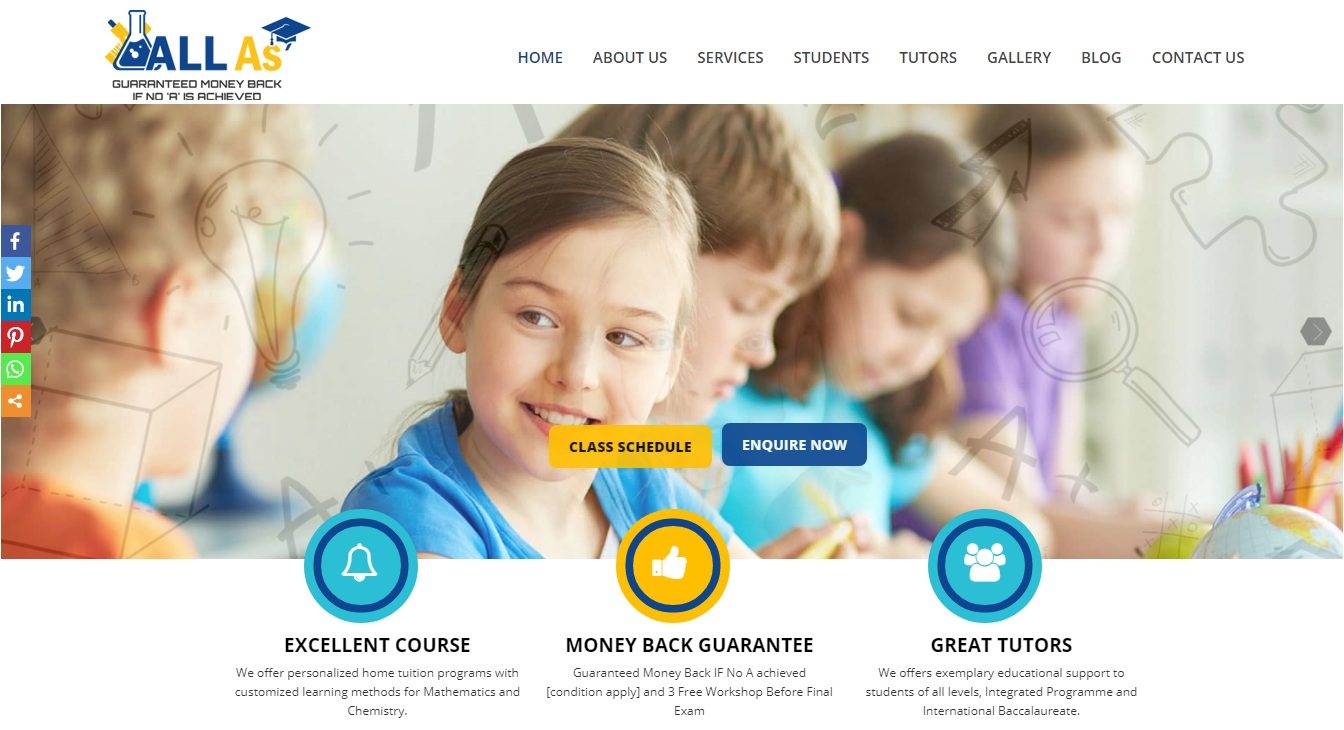 Mathematics, Biology, and Chemistry are the three main courses that All A's Tuition Center specialize in. Their team of highly-qualified and professional tutors are dedicated in helping their students improve their academic performance and to prepare them for critical examinations.
All A's has readily available learning facilities for primary to junior college students and they even have enough capacity to prepare them for  UCA undergraduate examination in UK and university entrance interviews (for Medicine, Dentistry, Bio medicine, Veterinary and Pharmacy Faculties).
Highlights
 Relevant teaching experience and superior teaching materials

Fully equipped learning facilities

Guaranteed money back if no 'A' achieved
Customer Reviews
"I am very grateful for having you as my mathematics teacher for the past year."
"Ms Sultana has been coaching my girl, Tanyasri (P6) from South View Primary from 2018 till now. Tanya from Primary 6 was weak in math and science and she has been scoring border line for P5 mid year exam. She went for tuition with Ms Sultana for 1 month before her final year exam and she significantly scored 70/100 for her maths from a mere 51/100. Ms Sultana is very patient and goal oriented. She identifies the weakness of the child and the child's understanding of the topic even before she attempts to drill into the topic. She introduces easy methods for the child to follow and answer the question. On the other hand, she is very friendly and even allow us parents to reach out to her if we have any questions. With a teacher like her, i am very confident Tanya will excel in her PSLE."

9. SIMPLY EDUCATION TUITION CENTER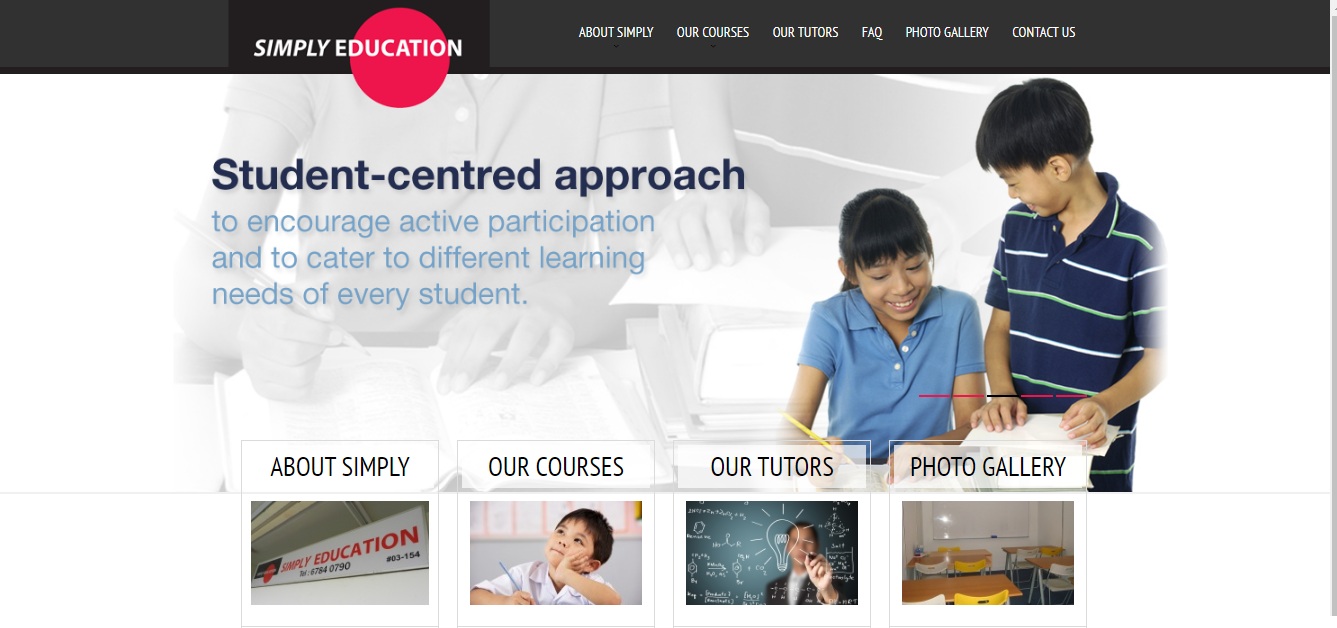 BEST FOR
Fundamental and Student-centred Approach
CLASSES

Mathematics, Science, Chinese, English, and Economics

WEBSITE

https://www.simplyeducation.com.sg/

ADDRESS

Blk 18 Jalan Membina #04-05 Singapore 164018

Blk 201D Tampines Street 21 #03-1153 Singapore 524201

Blk 806 Hougang Central #03-154 Singapore 530806

CONTACT DETAILS
+65 6784 0790/ [email protected]
OPERATING HOURS

Monday – Friday: 3:00 pm to 9:00 pm

Saturday: 10:00 am to 4:00 pm

Sunday: 9:30 am to 7:00 pm
If you're looking for tutors to help you with the concepts and fundamentals, then you should go to Simply Education Tuition Centre. Their main focus is to help students to acquire conceptual understanding, critical thinking and analytical skills.
They offer tutorials on five subjects including Mathematics, Science and the languages for Primary, Secondary and Junior College Levels. Lessons are aligned with the schools' course curriculums.
Tutors use different approaches in their lessons which cater to the different learning needs of the students, helping the students to gain in-depth understanding and improve academic competencies. Lessons are explained through examples with varying levels of difficulties so that students will be able to relate and solve application questions with confidence in the exams.
Highlights
Detailed and explanation of key concepts
Reinforcement of exam skills and techniques
Open Consultation Approach
Affordable and professional tutorial service
10. Ace Physics and Math's Tuition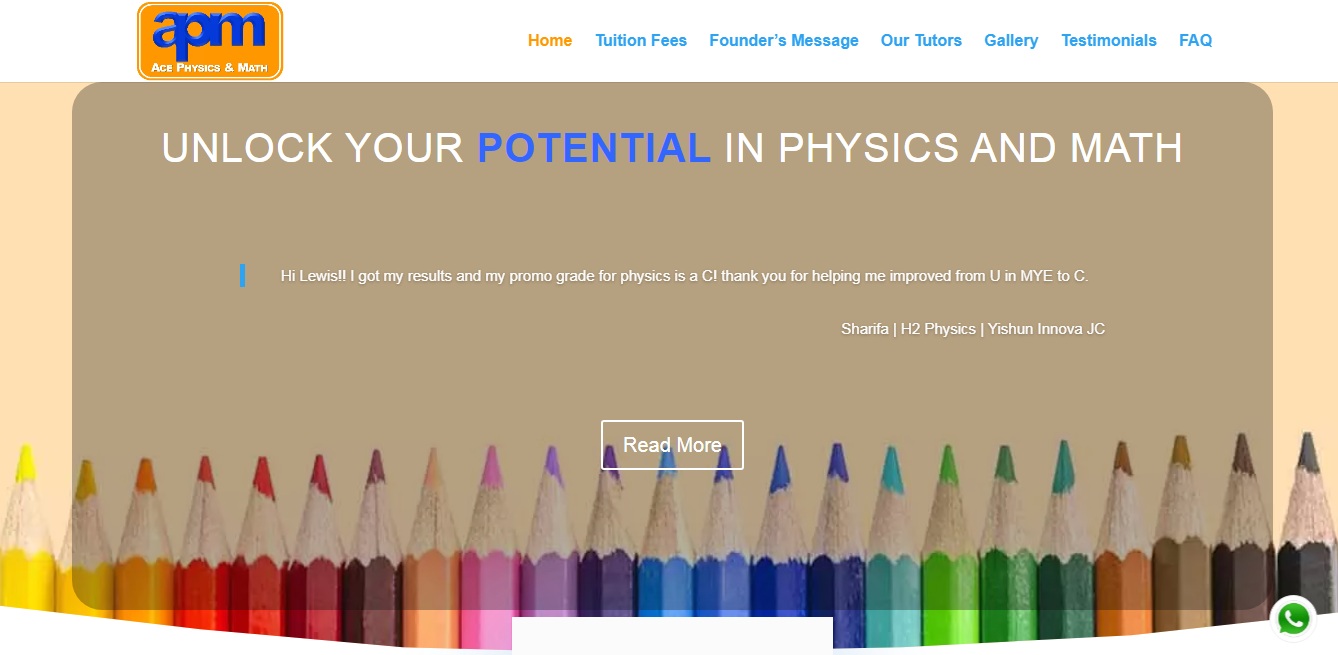 BEST FOR

Customized Coaching; Math and Physics subject

CLASSES

Math and Science

WEBSITE

http://apmtuition.com/

ADDRESS

15A Woodlands Ave 6 Singapore 738996 9836 4183

CONTACT DETAILS

+65 9836 4183

OPERATING HOURS
Monday – Sunday:

8:00 am to 10:00 pm
Ace Physics and Math's Tuition or APM is your to-go place when it comes to Math and Science lessons. This tutorial center focuses on Mathematics subjects and Physics. They have specialists or tutors who are knowledgeable and equipped with good grasp or understanding of the lesson.
The good thing about this is that they promote small group learning. At most, their class consisted of 6 students or less than that. This means that your child will have more interaction with the teacher as well as co-students. Thus, he/she will have a better opportunity to be taught by the tutor and at the same time, have fun discussing with the group. 
The levels catered by the center are PSLE, O Level, A Level, and IB SL/HL. Thus, if you think your child is included and in need of a great tutor, then you can call the center and book for a session.
Highlights
Customized coaching

Small group classes

Availability of online classroom
Customer Reviews
APM's main concern is the learning of their students so they make sure that lessons are being well-taught and fully explained. Read out the testimony of one of their clients: 
A tutor who is able to coach the student using his teaching technique effectively, enabling the student to understand the concept fully and tackle the questions effortlessly! – Wanqing Ye
11. The Learning Board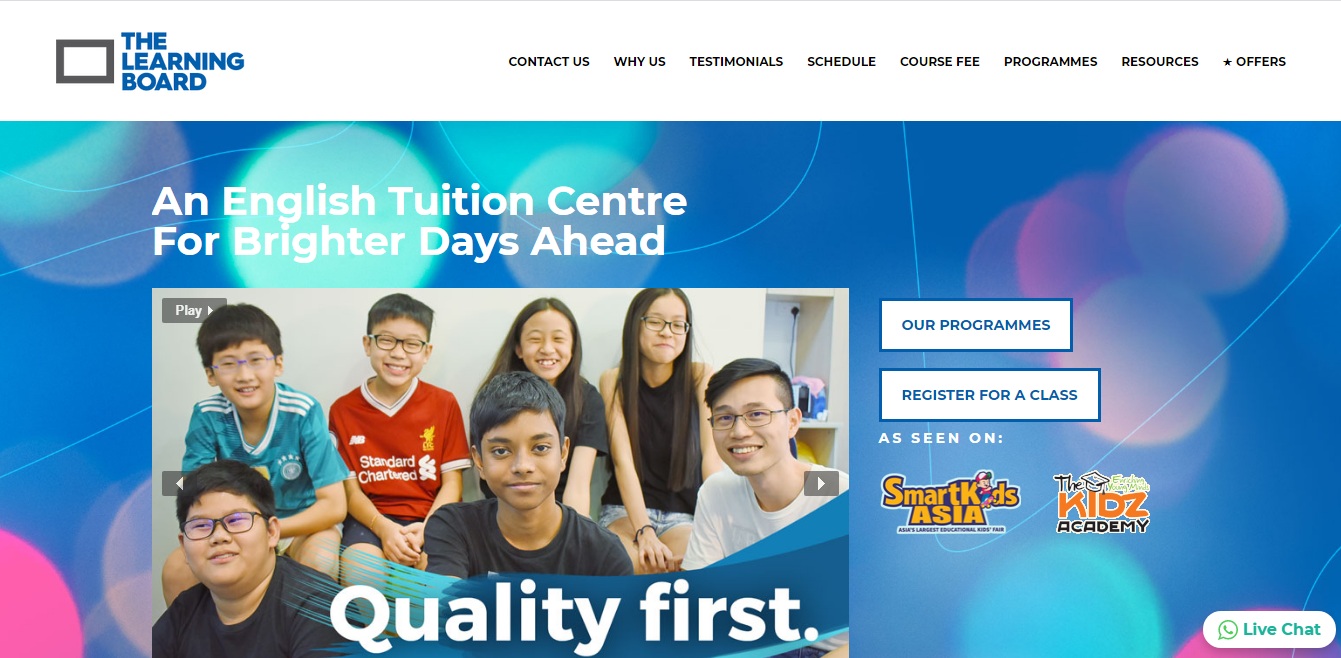 BEST FOR

English classes; Small class size

CLASSES

English, Math, Science

WEBSITE

https://www.thelearningboard.com.sg/

ADDRESS

16 Jalan Masjid #01-06, Kembangan Suite Singapore 418941

CONTACT DETAILS
 (+65) 9271 0648 |

[email protected]

OPERATING HOURS
Monday – Sunday:

10:00 am to 10:00 pm
The Learning Board specializes in teaching English on every level. They focus on improving or enhancing English skills and communication of each student registered with them. The center aims to refuel children's interest in studying with every lesson that they provide.
The Learning board also integrate SMART Sheets (single pages that cover tricky concepts) into their lessons that their students really find incredibly helpful.
Included in their package are some activities which are used by their tutors to improve grades on the subject. For example, there are worksheets and group discussions. Further, exams are given to assess the comprehension and writing skills of their students. 
They offer their services to primary and secondary levels. Moreover, they have special programs that you can enroll in when you want to achieve a specific goal in your academics. 
Highlights
MOE-compliant syllabuses

Small class size

Exclusive materials (SMART Sheets) for their students

Motivation-based teaching methods
Customer Reviews
If you're not yet convinced with their service, here are some testimonies from their clients: 
The Learning Board has been a wonderful and beneficial English tuition centre to our daughter during her last lag of secondary school. She improved her grades tremendously and even got motivated in all other subjects. – Mrs Annabelle Ong
Before The Learning Board, I scored less than 60. Unlike school, The Learning Board lessons are taught in a fun way. We created useful concepts maps together. By the next examination, I improved by 15 marks. Xena Choo
12. Seng Kang A* Tuition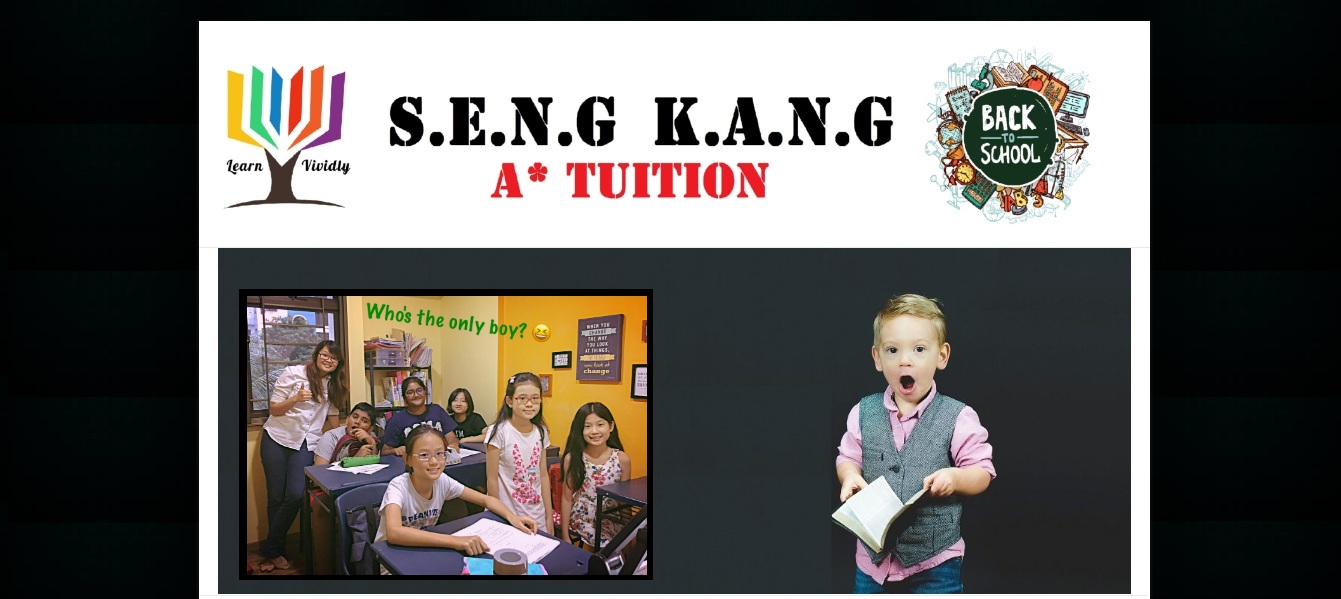 BEST FOR

Focused Small Group Classes

CLASSES

English, Math, and Science

WEBSITE

https://www.homegrouptuition.com/

ADDRESS

Blk 322B Anchorvale Drive (Singapore)

CONTACT DETAILS
+65 8499 7290/ [email protected]
OPERATING HOURS

Monday – Friday: 2:30 pm to 9:00 pm

Saturday and Sunday: 9:00 am to 9:00 pm
Seng Kang A* Tuition is composed of experienced and professional teachers or tutors. They are equipped with the proper knowledge and are well-versed when it comes to their syllabus. That being said, their students excel even in a short time that they are enrolled in their classes.
What makes them a good choice is that they provide customized intensive focused classes if needed. However, the price can be a little expensive as compared to their usual group classes. Nonetheless, you will get the result that you expected and wanted.
Moreover, they make sure that their environment is conducive for studying. Hence, their rooms are quiet, cold, and comfortable for learning. 
Highlights
Offers focused classes

Experienced and passionate tutor

Proven track record
Customer Reviews
Students enjoy studying at Seng Kang A* Tuition because of its conducive environment and competent tutors. Here are some of their sentiments with regard to the services of the tuition center:  
Highly recommended! Tutors are approachable, patient and could explain the concepts clearly. Individual attention can be given due to the small class size of about 3-4 students. Syllabus and methods taught are the same as the MOE syllabus hence it helps to reinforce exactly what was taught in school. – Swee Chen Kwok
13. Masterclass Pte Ltd 
If you want to improve your child's critical thinking, you could consider checking on Masterclass Pte Ltd, they are certain that they could help you out with it.
They will ensure that your child will be in good hands if you choose them. They will not only teach them in academics, but they will also teach them how to socialize with other people.
Their tutors are highly skillful and adaptable, plus they have relevant teaching experience matched with different academic levels.
Highlights
Expert Tutors

Skillful and Adaptable Tutors

Innovative Tutors
14. Physics Math Cafe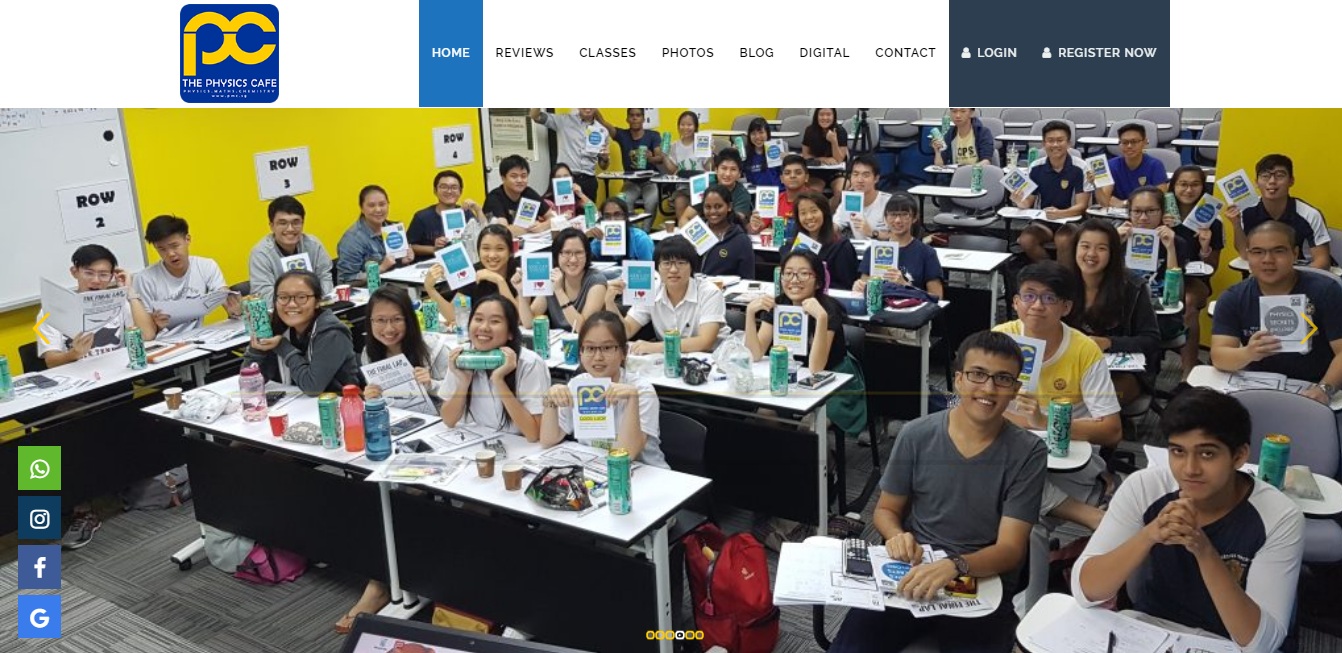 BEST FOR

Group and one-on-one sessions

CLASSES

https://www.pmc.sg/#classes

WEBSITE

https://www.pmc.sg/

ADDRESS

[West] Bukit Timah Shopping Centre next to Beauty World MRT, 170 Upper Bukit Timah Road, #18-01 S588179

[Central] Goldhill Centre next to Novena MRT, 187B Thomson Road, Goldhill Centre S307630

[East] Singpost Centre next to Paya Lebar MRT, 10 Eunos Road 8, Singapore Post Centre #01-207 S408600

[North] Bishan North next to CHS and EJC, 2 bus stops from Bishan MRT 284 Bishan St 22 #01-201 S570284

CONTACT DETAILS

9100 1235 |

[email protected]

 
The Physics Cafe is one of the leading tuition centers in Singapore specializing in Physics and Math. Over the course of 10 years, they have established their name in the industry and have been acknowledged by many publications all over the country.
While there are 4 different branches of The Physics Cafe across Singapore, what they can assure you is that all of their tutors have the same teaching style and use the same pedagogy to ensure the accuracy and reliability of their lessons whichever branch you choose to enroll in.
The Physics Cafe also makes sure that they use only the best quality and top notch review materials, backed with their outstanding team of tutors.
Highlights
Offers digital/self-study lessons

1 to 1 class

Credible review resources
Customer Reviews
If you're not yet convinced with what The Physics Cafe has to offer, here's a living proof of their credibility as stated by their client.
"TPC has helped me in ways that school could not have done so by equipping me with useful mental frameworks that stretch beyond physics application, I would say that it has imparted more than just skills and knowledge that aid in doing well for physics – providing me with a completely different way to approach problems"
15. School of Language and Communication

| | |
| --- | --- |
| BEST FOR | English and Chinese Tuition Classes |
| CLASSES | Primary English, Primary Chinese, PSLE Oral Preparation, Secondary English, Secondary Chinese |
| WEBSITE | SLC School of Language and Communication |
| ADDRESS | 151 Bishan Street 11 #01-191, Singapore 570151 |
| CONTACT DETAILS | Tel: 9058 2091 |
| OPERATING HOURS | Always Open |
The School of Language and Communication was established to promote the usage of English and Mandarin. While they specialise in teaching English and Mandarin, they also offer a wide variety of courses.
Some of these courses include Digital Journalism, Creative Writing, and more. This tuition centre is perfect for learning languages in various fields.
Highlights
Wide range of courses
Expert teachers
16. SmartLab Education Centre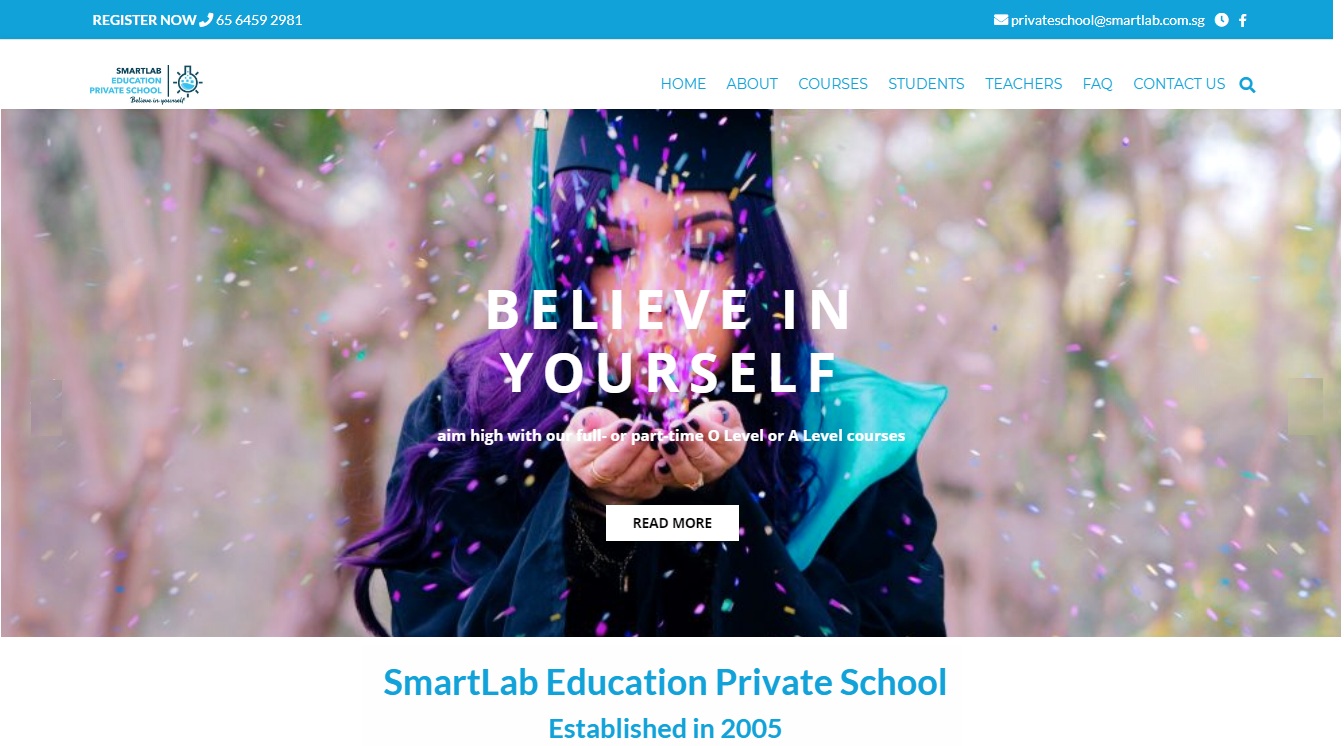 At SmartLab, they guarantee their students with the results they deserve, or else you get your money back. This tuition center caters a wide range of tutees from primary to junior college and offers classes in Maths, Science, Chemistry, Biology and Physics.
They also take pride in their students' outstanding results and every year their rate becomes higher. In fact, in 2015 100% of their maths students improved by 2 grades or more.
To ensure the quality of their service, SmartLab only hires the best of the best tutors across Singapore and equipped their tuition center with credible and outstanding learning resources.
Highlights
Holiday programmes

Results-guaranteed

 MOE-approved lab
17. Nanyang Learning Private Limited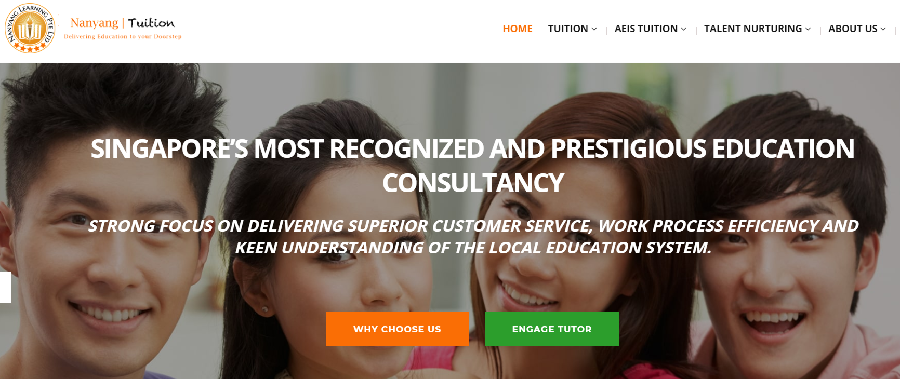 Nanyang Learning Private Limited is known as one of the most prestigious tuition centers in Singapore, highly committed in delivering superior quality tutoring services.
They have a wide range of tutors appropriate for various education levels and with relevant teaching experience that will match your tutoring needs and requirements.
Nanyang Learning Private Limited also offers personalized private lessons so the tutor won't have divided attention and can deeply focus on the academic needs of a specific student. You may opt to do this at home as an after-school program.
Highlights
Understand and provide useful information to parents

Personalized tuition

Special needs education
18. iMath Solutions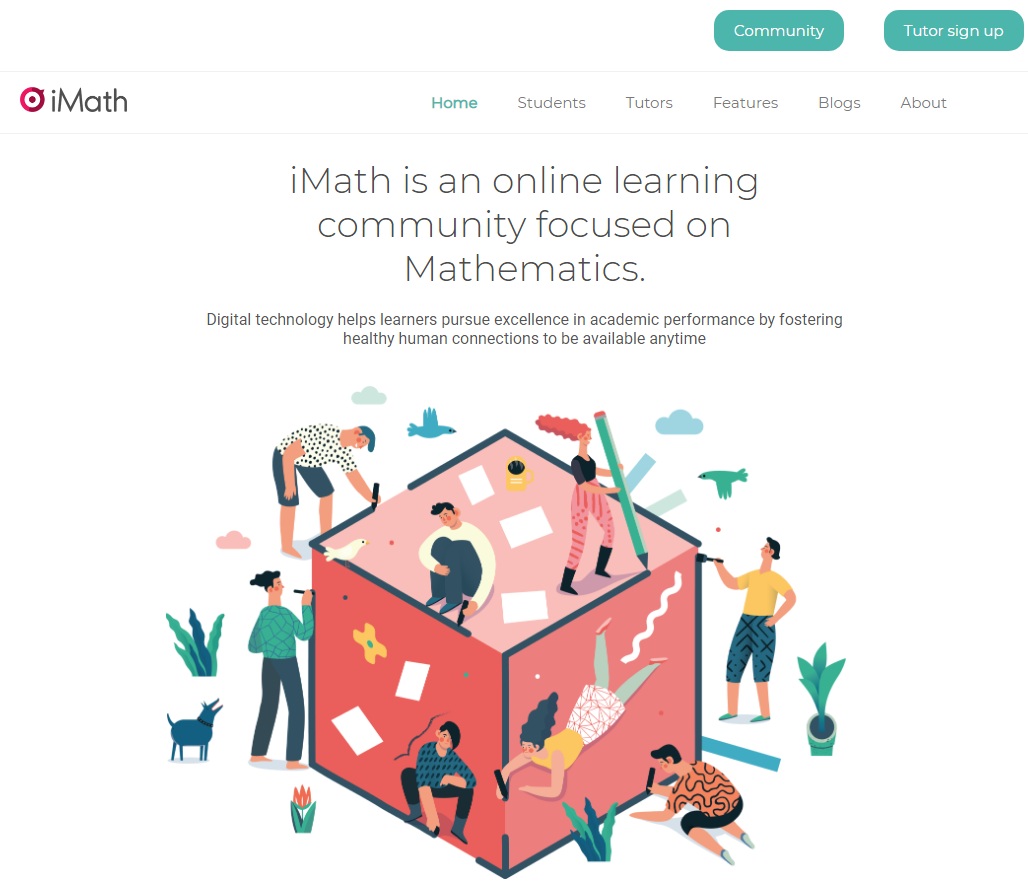 iMath Solutions integrates digital concepts in their tutoring techniques to help their students improve their academic skills especially in Mathematics. They have a mobile application which is available for download for free on Google Play and App Store.
Students who are having a hard time answering their math homework can simply post their question on the community wall and in no time will get accurate and reliable answers. Should they need further explanation, they may opt to request a 30-minute 1-1 video call session with any available tutors.
Highlights
Free tutoring through the community wall

Accessible anytime, anywhere

Quick and reliable responses
19. EduZ Tuition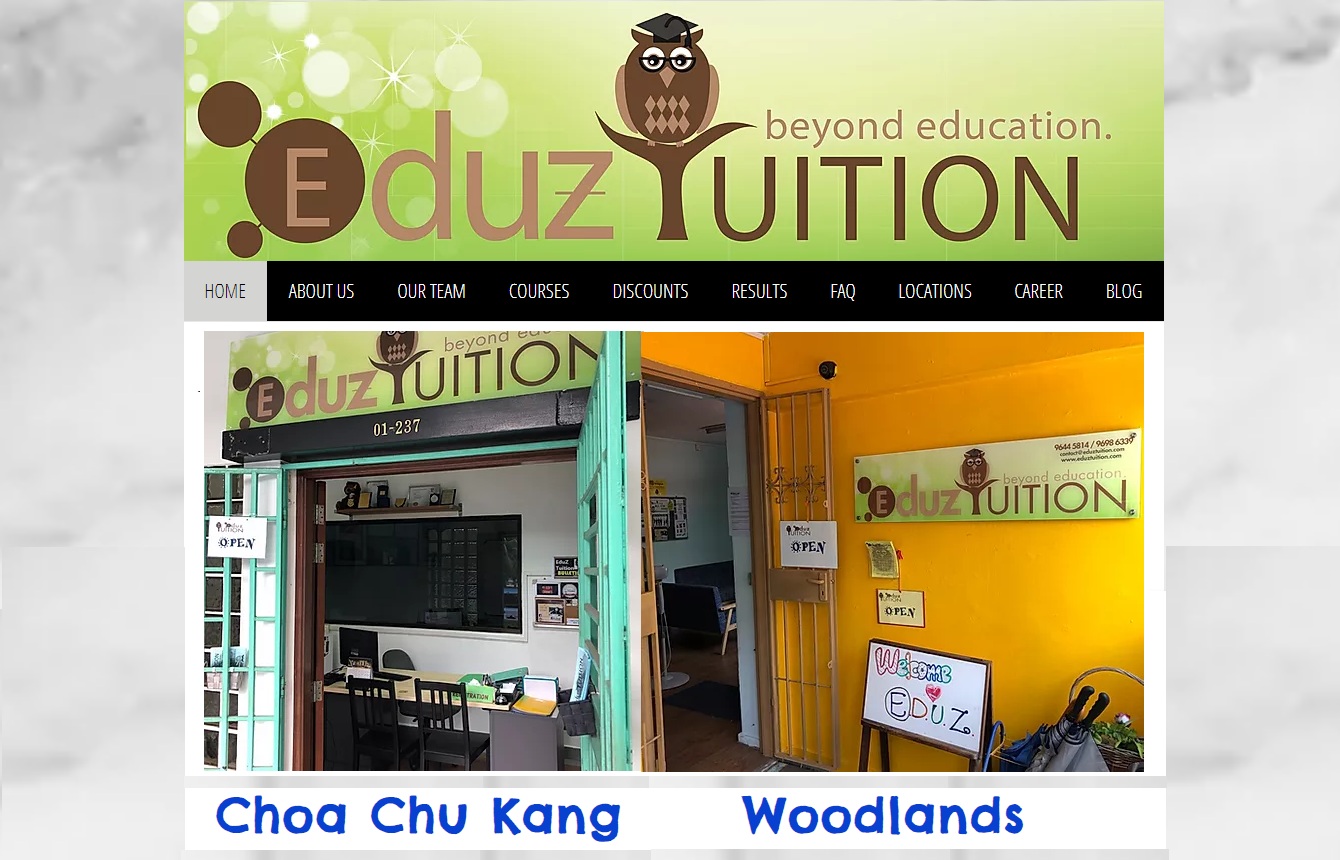 BEST FOR
Small class size for both Centre & Online Classes
CLASSES
https://www.eduztuition.com/courses
WEBSITE
https://www.eduztuition.com/
ADDRESS

WOODLANDS – 5 minutes walk from Marsiling MRT

CHOA CHU KANG – 5 minutes walk from CCK MRT

CONTACT DETAILS

WOODLANDS – 90625285

CHOA CHU KANG – 97973786

OPERATING HOURS

Monday – Friday: 2:00 pm to 10:00 pm

Saturday – Sunday: 9:00 am to 7:30 pm
What's good about EduZ Tuition is that they give you the option to attend your class virtually through their online sessions. While they have a physical center, they also extend their reach to those who do not have the means to travel back and forth to the tuition center and would rather take their classes online.
Nonetheless, they guarantee that the quality of lessons provided online is never compromised. In fact, it even gives you the convenience and ease of access to resource materials that can help you with your lessons.
All of the lessons are live streamed so you can interact with your tutor on a real-time basis which is very helpful especially if you have more in depth questions.
Highlights
Tutors have more than 7 years of teaching experience

Small class size or one-to-one interaction

Online and physical classes are available
Customer Reviews
"I attended GP at EduZ Tuition. I was a constant "U" student for all my school exams. I was always scoring in the 30-35 marks range. Despite wanting to give up, the GP tutor Mr Chan guided me patiently. I got a "B" for my A level for GP. I am really grateful to him."
20. KidiBliss Pte Ltd 

BEST FOR

Home tuition service

CLASSES

Preschool and primary school classes

WEBSITE

https://kidibliss.com/

 

ADDRESS

KidiBliss Pte Ltd

2 Venture Drive

Vision Exchange

#24-01 Singapore 608526

CONTACT DETAILS

+65 6914 7747/+65 8685 7858/+65 9848 7665 |

[email protected]

 

OPERATING HOURS

Monday to Friday 8.30am to 5.30pm
Skip the hassle of riding back and forth to physical tuition centers and enjoy the convenience of having your kid's classes at home. KidiBliss ensures the well-being and academic guidance of your child by making sessions easily accessible for them.
They mainly offer Preschool and Primary School Home Tuition with subjects suitable for their academic needs.
Aside from this, they also offer other activities that help enhance their motor and cognitive skills while keeping everything enjoyable.
Highlights
Convenient home schooling

Nanny care

Fun-filled activities
21. Matrix Math
BEST FOR

Maths Tuition

CLASSES

PRESCHOOL MATHS PROGRAMME 
PRIMARY MATHS PROGRAMME 
SECONDARY MATHS PROGRAMME

WEBSITE

https://www.matrixmath.sg/

ADDRESS

Locations

CONTACT DETAILS

Locations

OPERATING HOURS

Monday: Closed

Tuesday – Friday: 2:30 PM – 9:30 PM

Saturday & Sunday: 9:30 AM – 4:30 PM
Matrix Math is a tuition centre that offers a unique and effective method of teaching maths. They specialise in preparing primary pupils for PSLE.
They focus on teaching the Matrix Method to their students. It is a methodical and step-by-step process that aims to make solving mathematical problems easier.
When a student enrols, they use a diagnostic test to determine the student's aptitude. That's how they create individualised study programs suited for each of their pupils.
Highlights
Award-winning Matrix Math method
Class-based and online sessions available
Weekly homework review classes online
Free registration for the first year
[email protected] Education Centre is not only committed to helping their students improve on their academic skills but also increase their self confidence and versatility to take on different challenges even outside the academic spectrum.
Their dedicated tutors use Innovative Teaching Methodologies to create a comfortable yet effective learning environment. They also make sure to constantly keep track of their students' progress to accurately assess their development.
They offer classes from grade 7 to 12 and courses offered are Biology, Chemistry, Physics, and Mathematics.
Highlights
Experienced tutors

Multilocation Academic Enterprise
Customer Reviews
Take a look at some of the reviews left by previous students.
"Topperz defines you. It gives you a chance to express yourself to an adult who is ready to listen to every word you say. Absolutely wonderful tutors who inspire me and motivate me. They shape your concepts based on an object in such an interactive and easy way that it is impossible to find it difficult to comprehend."
23. Brain Matter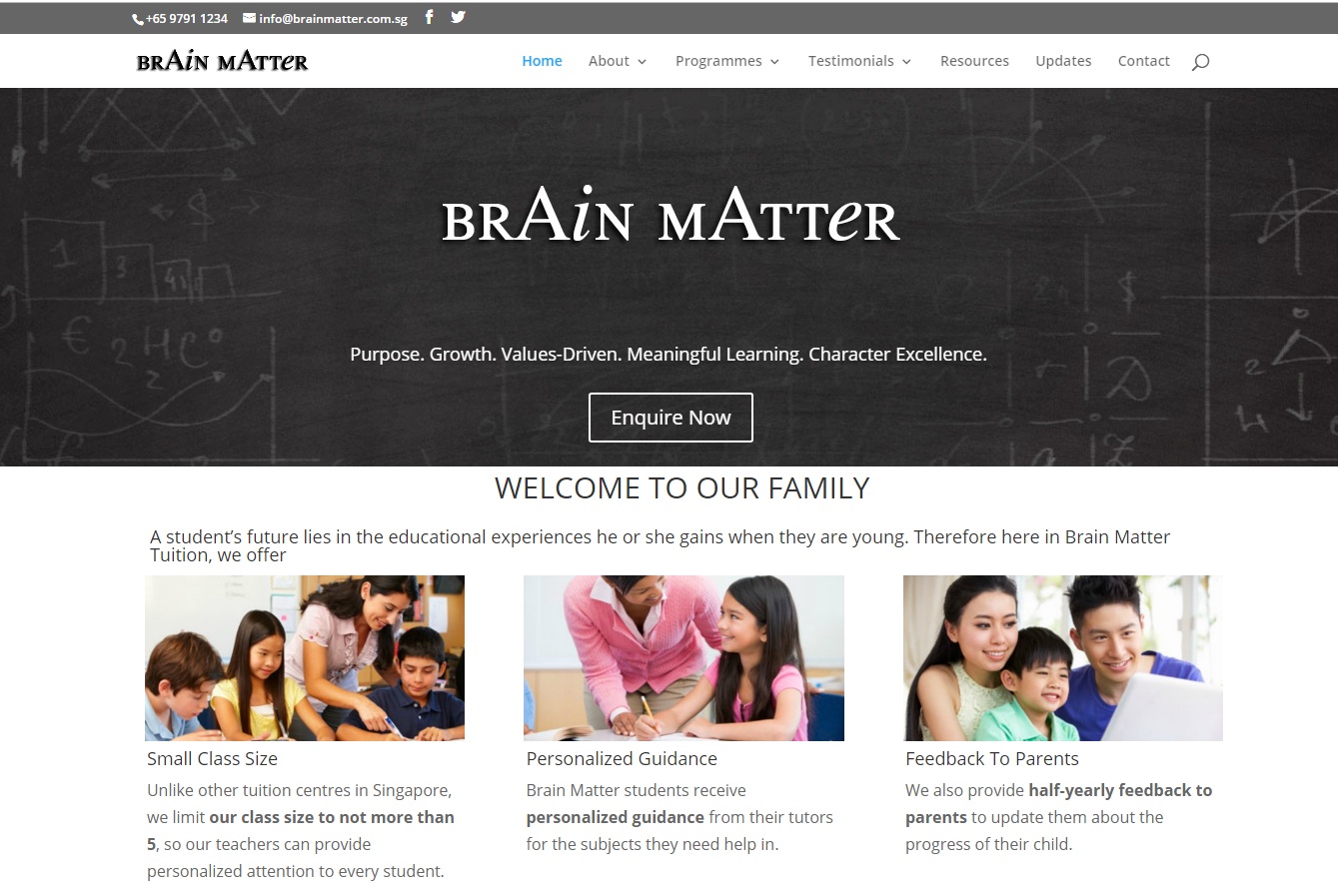 BEST FOR

Personalized Guidance

CLASSES

https://brainmatter.com.sg/programmes/

 

WEBSITE

https://brainmatter.com.sg/

 

ADDRESS

Block 501 Bishan Street 11 #01-364 S570501 (Next to Bishan UOB)

Block 503 Bishan Street 11 #01-448 S570503 (Next to S11 Coffeeshop)

CONTACT DETAILS

(65) 9791 1234

OPERATING HOURS

Tuesday 2–9pm

Wednesday 2–9pm

Thursday 2–9pm

Friday             2–9pm

Saturday 10am–7pm

Sunday 10am–7pm

Monday 2–9pm
If you are looking for a tuition centre that offers a small size class, Brain Matter could be one of your options. They limit their class size to not more than 5 so that the teachers can provide personalized guidance and full attention with each student. 
They provide weekly online feedback to the parents of the students so they can easily monitor the progress of their child. 
The tuition centre also offers a range of subject tuition classes to help students excel in various subjects such as English, Math, Science, Physics, Literature, and History.

Highlights
Values-Driven and Professional Teachers

Small Class Size

Feedback to parents
Customer Reviews
Take a look at some of the reviews left by previous students.
"The center is really good my grades have improved and Ms Phoebe is caring and teaches math well by answering questions and step by step explanations. Highly recommended, try it yourself and you'll know.
24. Lighthouse Tuition Centre
Lighthouse Tuition Centre is an education service that provides Islamic and Academic Lessons for additional knowledge. They will help you build success in the everyday world.
Their classroom comes with air-conditioner, whiteboard and markers, projector, and a sound system that will make everyone's learning experience more productive.
It's located 5 minutes away from Geyland Serai Market, making it easy to grab a bite during rest times.
Highlights
Classroom setup with different capacities
In close vicinity to MRT station
Customer Reviews
Take a look at some of the reviews left by previous students.
"Lesson is fun and interesting! Enjoyed listening to Quranic stories/tafseer and clearing any doubts you have especially in fiqh."
"The ustaz and ustazah here guides with passion and with great patience. I strongly recommend their QTTF course. They definitely practice what they preach, which is why I respect them very much."
"Thank you for your guidance in reigniting and restarting my reading and learning journey after a very long hiatus. With your dedication, patience and flexi-time arrangement, learning the Al Quran is made relatively easier and more convenient for students who are working irregular hours."
25. Jai Learning Hub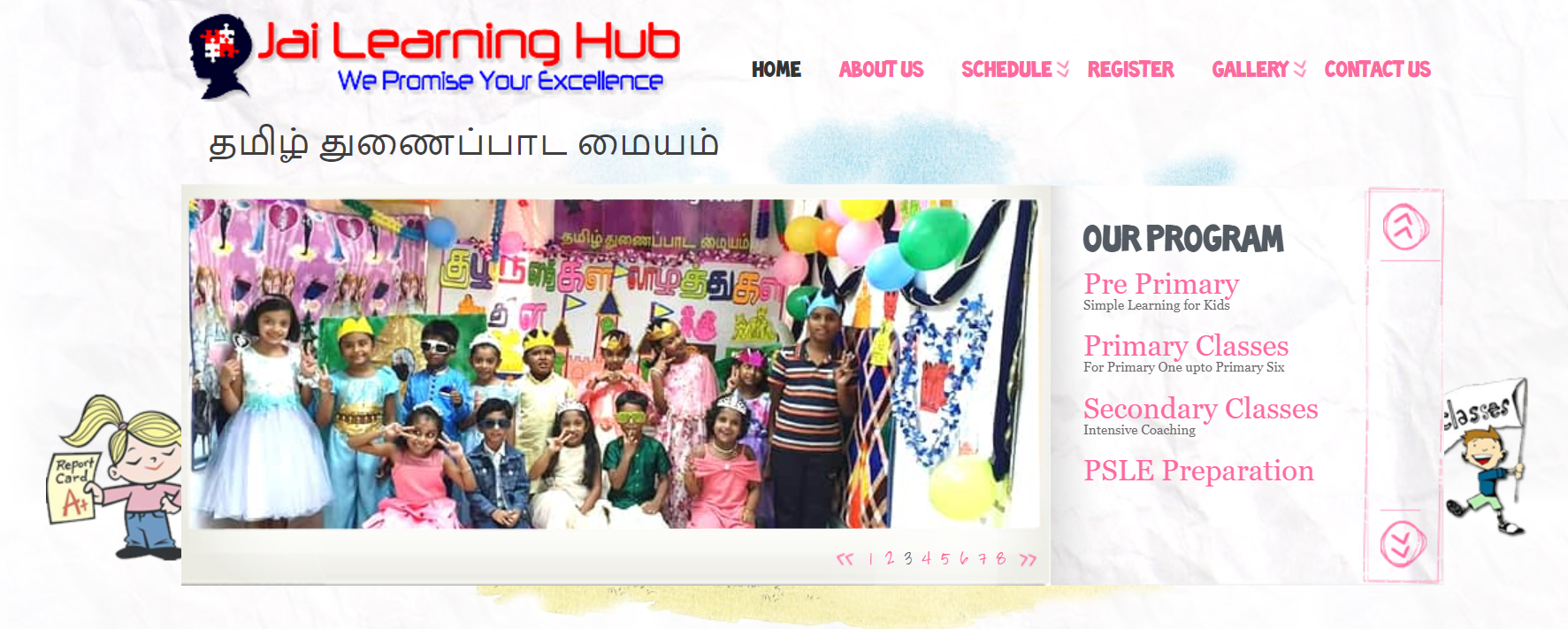 BEST FOR
Tutoring
CLASSES
Pre-Primary Class, Primary Class, Secondary Class, and PSLE Preparation
WEBSITE
http://www.jailearninghub.com/
ADDRESS
Blk 291, Yishun Street 22, #01_363 (Level 2), Singapore 76029

CONTACT DETAILS
+65 9825 4743 | [email protected]
OPERATING HOURS
Monday 06:30 pm – 09:00 pm
Tuesday Open 24 hours
Wednesday 06:30 pm – 09:00 pm
Thursday 06:30 pm – 09:00 pm
Friday 06:30 pm – 09:00 pm
Saturday 10:00 am – 06:00 pm
Sunday 10:00 am – 02:00 pm
Jai Learning Hub offers quality Tamil tuition which makes learning an easy and enjoyable experience. They boost our student's confidence level through the delivery of strategic exam techniques and skills.
Their highly qualified and skilled tutors ensure that your child grasps the skill to score in each individual component of the exam while ensuring that learning Tamil is both enjoyable and enriching.
Highlights
Learning made easy
Educational without sacrificing entertainment
Affordable rates
26. Bright Culture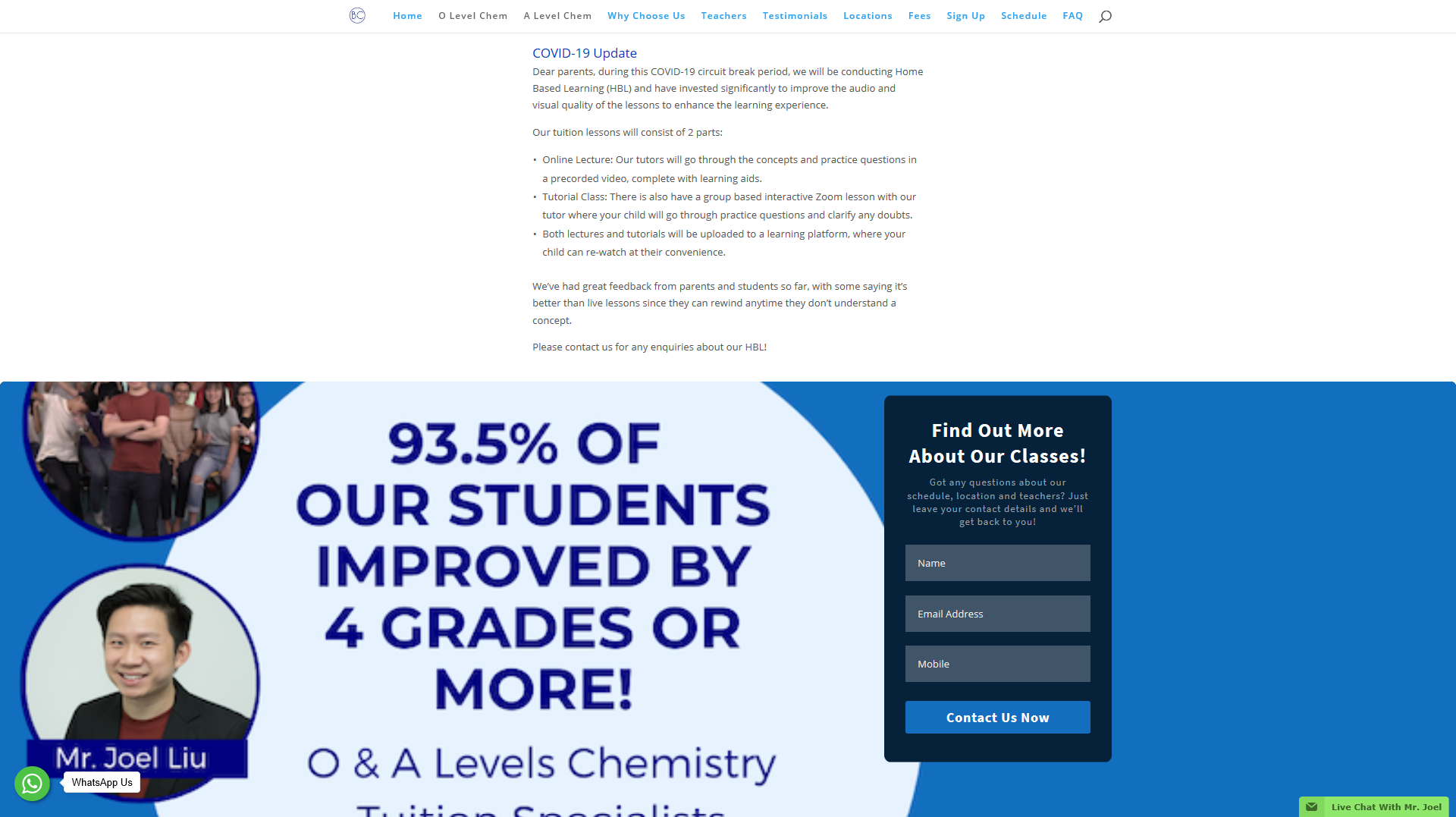 | | |
| --- | --- |
| BEST FOR  | Chemistry Tutors |
| CLASSES | Chemistry |
| WEBSITE | http://bright-culture.com/ |
| ADDRESS | 183B Thomson Road Goldhill Centre, Singapore 307628 |
| CONTACT DETAILS | +65 9187 0820 |
| OPERATING HOURS |   |
If you're having problems with Chemistry, then Bright Culture is just for you. They have one goal: to help students achieve high scores in their exams. Every single lesson is arranged in a way that will maximise the student's academic progress.
There are many reasons why their chemistry tutors are famous. Besides their skill and expertise in Chemistry, they also have well designed summary notes– students will learn much under their tutelage.
Highlights
Best Chemistry Tutors
Proprietary Notes
Customer Reviews
Here is a review left by a very satisfied client:
"Chemistry lessons were very informative and easy to understand. Helped with understanding of concepts drastically."
27. Miracle Learning Centre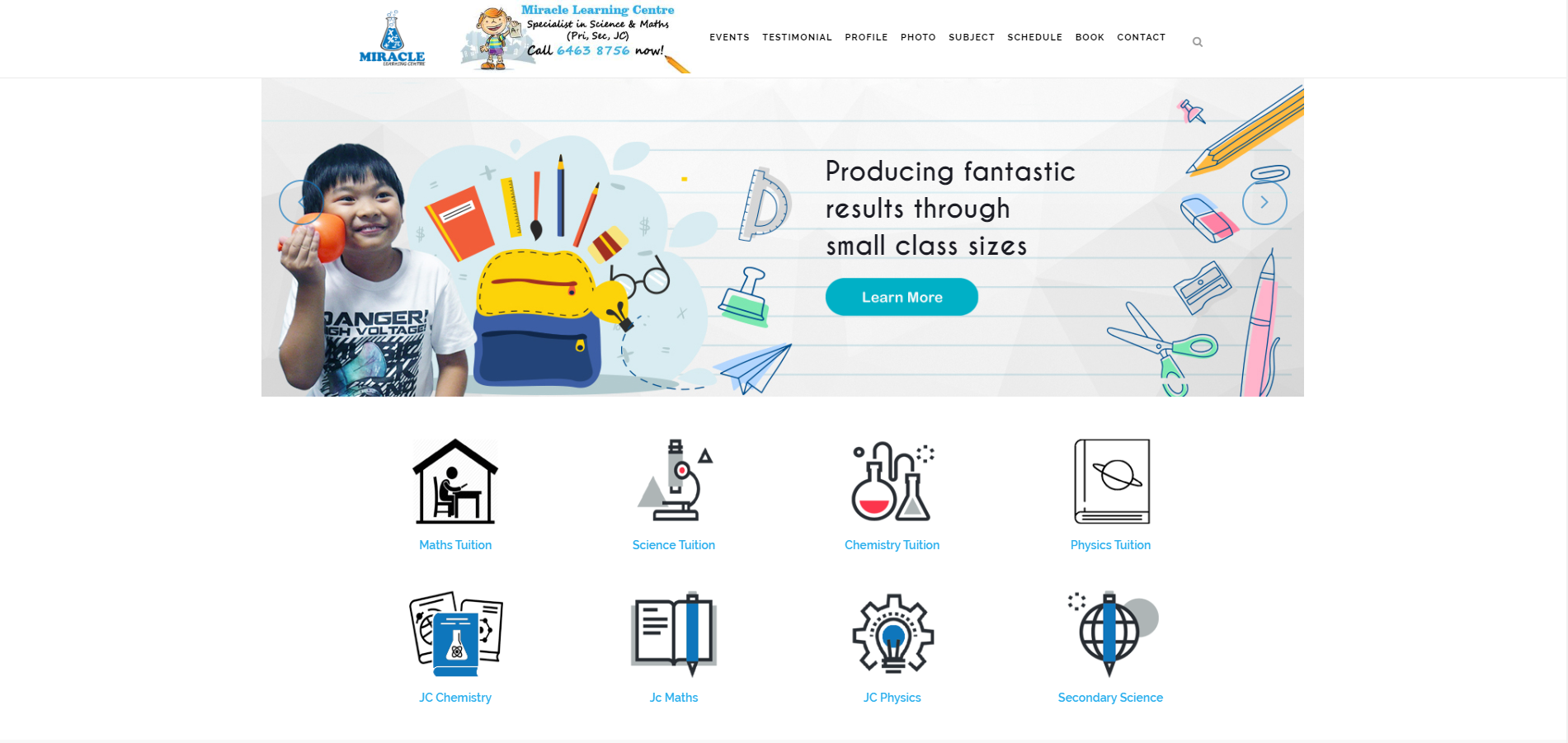 Do you know children who are having trouble with their subjects? Specifically Math, Science or Chemistry?
The Miracle Learning Centre knows how frustrating it is for the students to not understand some topics– fortunately, they are willing to help. Now, why should you choose them? Everyone knows that there are a lot of learning centers out there.
The Miracle Learning Centre was set up to help students learn better and faster. They provide an easy to understand explanation of concepts with good application techniques, where students can score well with much less effort and time.  If your child studies under their tutelage, be prepared to see them excel in no time!
Highlights
In a small class group tuition setting
Abundant worksheets and other study resources for the students
Reinforce students' understanding by going through customised worksheets
Teachers are former school teachers, who are well trained, passionate and will go the extra mile to ensure the students do well
28. Math Note

| | |
| --- | --- |
| BEST FOR  | Mathematics Tuition for Secondary & JC Students |
| CLASSES | PRIMARY, SECONDARY AND JC MATH TUITION |
| WEBSITE | http://www.mathnote.sg/ |
| ADDRESS | 505 Bishan St 11 #01-428 Singapore 570505 |
| CONTACT DETAILS |  +65 8218 7192 | [email protected] |
| OPERATING HOURS | Always Open |
A lot of kids nowadays have been having trouble with their subjects. It is inevitable, for not all kids can excel in all subjects. They have different strengths and weaknesses.
In Math Note Learning Centre, they focus on kids who have problems dealing with Math. They believe that no student is inherently bad in Math, and that the child only needs a little push, encouragement, and some help to get better.
Specialising in providing quality Math tuition to Primary, IP/O-level, IB, N-level and A level students, they've already helped over 600 students achieve excellent results in Mathematics. With their efficient and simplified Math problem solving methods, your child will surely excel in Math in no time.
Highlights
Has 15 years in the field of teaching
100% A/Bs in 2019 PSLE, O levels and IP year 4 Exam
98% Improvement Within 2 Months
Efficient and Simplified Math Problem Solving Methods
Relevant and Easy-to-Understand Revision Materials
Experienced NIE-trained Math Tutor
Customer Reviews
Here is a review left by a very satisfied client:
"I am really satisfied with my son's current result. He used to be failing and couldn't catch up in school and didn't have motivation to do his work. I was at a loss so i decided to enrol him at Math Note. The materials and lessons really helped my son and has shown significant improvement for his SA2. The credit goes to Miss Chua, thank you!" – Evelyn Neo
29. eduKate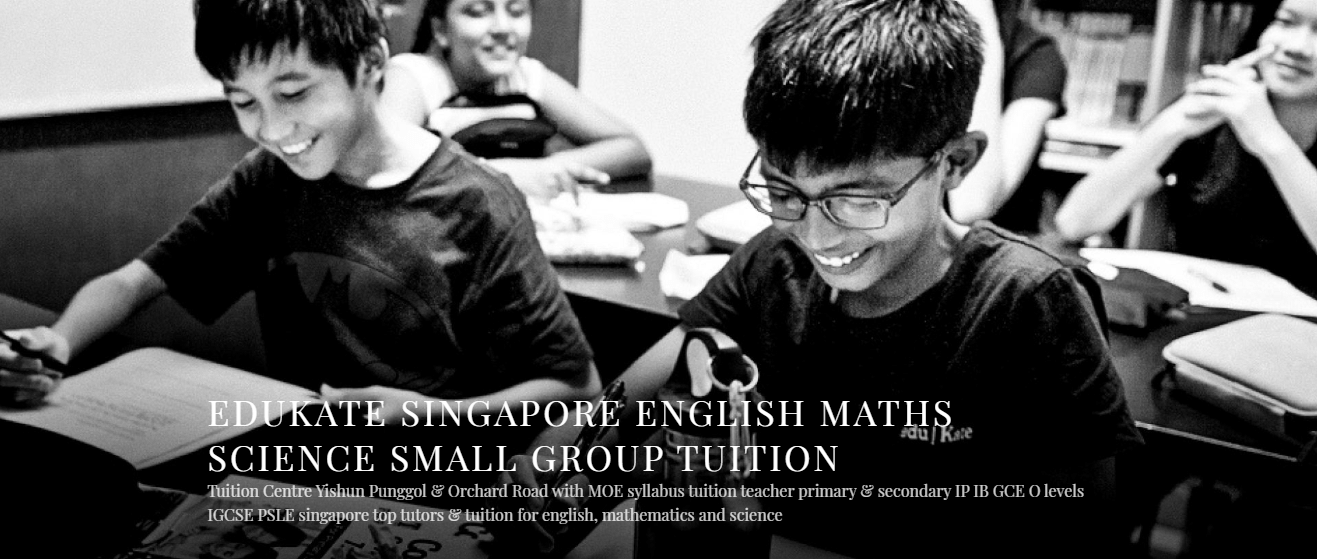 | | |
| --- | --- |
| BEST FOR  | Primary and Secondary Students |
| CLASSES | Mathematics, English, Mathematics, and Creative Writing |
| WEBSITE | https://edukatesg.com/ |
| ADDRESS | 20 Paterson Rd, Singapore 238509 |
| CONTACT DETAILS | +65 8823 1234 |
| OPERATING HOURS | Monday – Friday, 3:00 PM – 9:00 PM |
The tutors at eduKate are proud to say that they have produced students who are now in IB, IP, IGCSE and GCE O levels. This is thanks to their commitment to being with the students every step of the way.
In addition, eduKate's tutors are from different backgrounds and ethnicities but share the same goal of guiding students' intellectual growth. This reason alone is enough for us to include them in our list of the best tuition centres in Singapore.
Moreover, eduKate holds classes in a small group format to make sure that students are comfortable. All its tutors also provide 24/7 assistance during exam preparations, so students also learn beyond the corners of the classroom.
Highlights
Classes in small groups
Passionate tutors
Varied teaching strategies
Customer Reviews
Here are some reviews left by students who are now successful in their own right:
"They are very good with two decades of tutoring. Recommended by a family friend, they got distinctions after attending a lesson here. For me, I failed before attending, then I passed and went on to a solid A* in IGCSE for Extended Mathematics. Give them a call. They are recommended by schools."
"My tutors from Secondary 1-4. Love them. Always taught me until I understood. Very patient, interesting people. Worth every lesson I had with them. Got me an A1 for English and Mathematics."
30. Our Learning Loft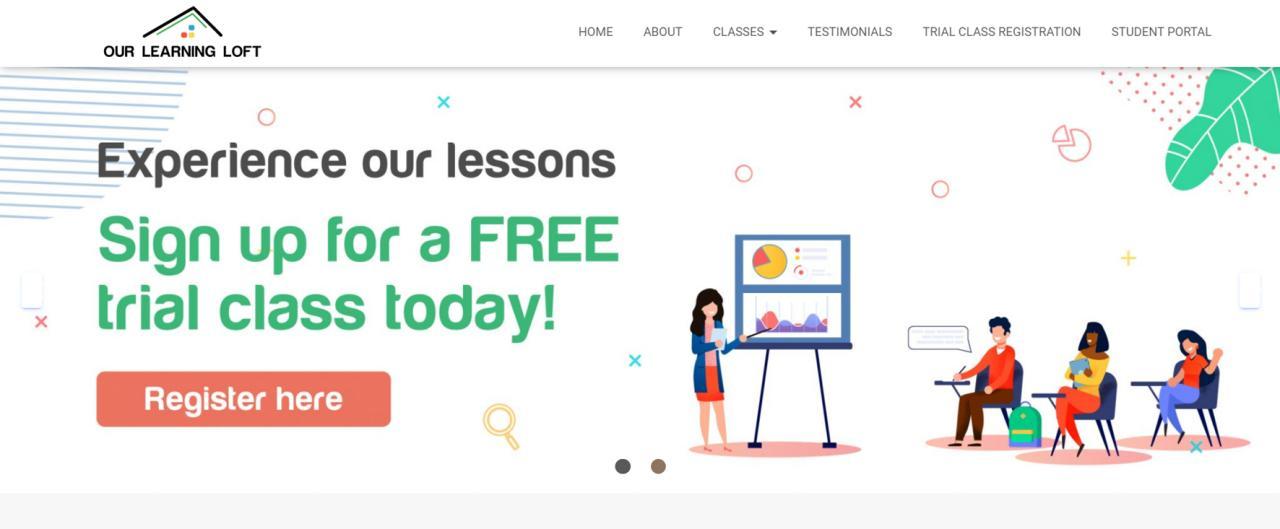 BEST FOR
Free trial classes
CLASSES
Primary School Programme
O Level Programme
Integrated Programme
WEBSITE
http://www.ourlearningloft.com/
ADDRESS

613A Bukit Timah Rd, Singapore 269715

CONTACT DETAILS
[email protected]
OPERATING HOURS
Monday: 3–7:30pm
Tuesday: 3–7:30pm
Wednesday: 3–7:30pm
Thursday: 3–7:30pm
Friday: 3–7:30pm
Saturday: 9am–8pm
Sunday: 9am–8pm
Our Learning Loft creates a space for learning where every child is sure to enjoy as they grow. As one of the best tutorial centres in Singapore, they have committed to providing top-notch classes for all levels,
Their approach in education doesn't solely focus on academic excellence, but also on practicality and applications in everyday life.
Have the best tutorial session for your child, enrol them at Our Learning Loft.
Highlights
Passionate and experienced teacher
Specially designed curriculum
Peer-based learning
31. Jφss Sticks Tuition Centre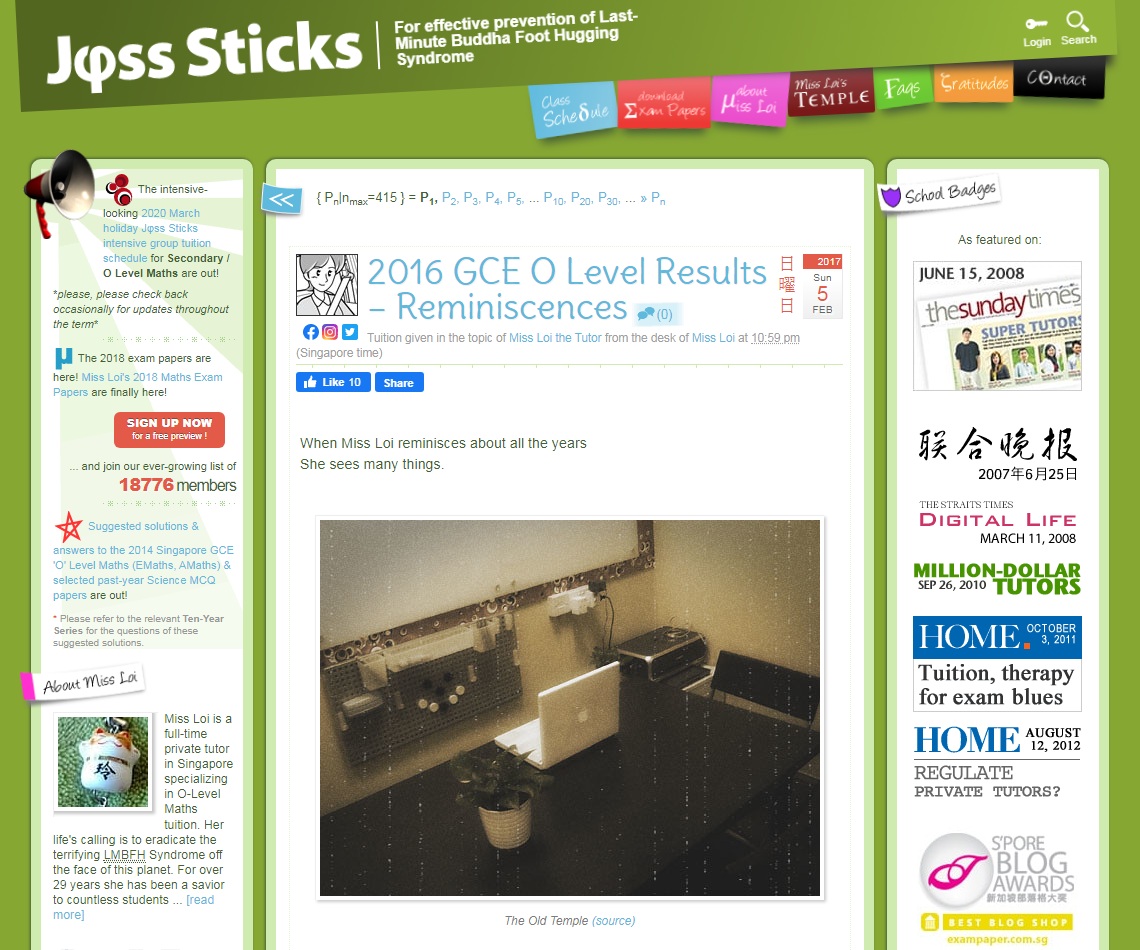 Jφss Sticks Tuition Centre is managed by Ms. Celine Loi who is a full-time O Level Maths Tutor in Singapore. Each of the classes are conducted in small groups so she can give full attention to each of the tutees. 
The tuition centre is completely furnished for your comfort and the learning materials and ensures to be always in the best qualities.
Light snacks are also served to help you get through the entire duration of classes.
Highlights
Well-experienced tutor

Small group classes
32. Apex Math Tuition

BEST FOR
O Level Maths Tuition
CLASSES
Maths Tuition Class, Boot Camp
WEBSITE
https://www.tuitionmath.com/
ADDRESS
Blk 326 Serangoon Avenue 3 #02-386 550326
CONTACT DETAILS

Tel: 9012 6407

Email Address: [email protected]

OPERATING HOURS
N/A
Apex Math Tuition offers excellent math tuition services for the most affordable prices. They provide a math tuitions class, as well as a math boot camp.
The main tutor is Mr. Au, a full-time tutor who specialises in teaching math. Under his guidance, you can rest assured that any student he teaches will learn all there is to know about math.
Highlights
Specialises in secondary school mathematics
High-quality tuition services at affordable prices
33. Gurgaon Academy

BEST FOR
Live Online Tutoring
CLASSES
CBSE, IGCSE, IB, Diploma, ISC, ICSE, SSC-Bank, Crash Course, Engineering Mathematics
WEBSITE
https://www.singaporetutor.org/
ADDRESS

52 BP(Lower Ground), Urban Estate,

Sector 40, Gurgaon, Haryana, Post Code-122002

CONTACT DETAILS

Phone:

+91 99996 50006,

+91 99996 40006

Email: [email protected]

OPERATING HOURS
N/A
Gurgaon Academy is one of the best tutoring service providers in Gurgaon. They provide academic help, tutoring help, and other classroom programs.
They provide coaching from 1st level up to college level, as well as numerous examinations. While they're located in India, they offer their tutoring classes to students all around the world. If you're interested, contact them now!
Highlights
Premier tutoring service provider company
Dynamic, result-oriented tutoring
34. MaxiMind Eduhub

BEST FOR
Primary, Secondary & JC Tuition Lessons
CLASSES
Primary School, Secondary School, Junior College
WEBSITE
https://www.maximind.sg/
ADDRESS
5 Tampines St 32 #02-12 Tampines Mart
Singapore 529284
CONTACT DETAILS
6909 2728
9859 9686
[email protected]
OPERATING HOURS
3pm – 9pm (Mon – Fri)
9am – 6pm (Sat)
9am – 5pm (Sun)
MaxiMind Eduhub is a centre known for their excellent learning environment. As a plus, they also have expert tutors and exceptional curriculum.
Their curriculum stands out from the rest, as they foster critical thinking in the long-term. Instead of memorisation, they encourage learning through derivation. Give your child a chance to truly learn and enrol them at MaxiMind.
Highlights
Fosters critical thinking
Emphasises derivation over memorisation
35. YES TUITION AGENCY
| | |
| --- | --- |
| BEST FOR | Hiring Singaporean tutors |
| WEBSITE | http://www.yestuition.sg/ |
| ADDRESS | 35 Selegie Road Parklane Shopping Mall #10-01 S188307 |
| CONTACT DETAILS | 653129 2972 |
| OPERATING HOURS | Monday to Friday 9:00am to 5:00pm |
Established since 2006, Yes Tuition Agency is a trusted provider of qualified and experienced tutors for students who need a helping hand in their studies. Started with 100 tutors in 2006, it has grown to a database of 50000 tutors in 2020 covering the entire area of Singapore.
Their database of tutors consists of undergraduates, graduates, school teachers and full-time professionals. At Yes Tuition, they are a group of educators that are serious and committed in your child's education.
The team strives to improve the user experience between the tutor, student and parent. Their primary goal is to create a trusted agency to facilitate the match between student and tutor using our own proprietary system, and they remain committed to providing you the ultimate experience.
Highlights
Wide-range of fields and subjects to choose from
Affordable rates
Flexible time and scheduling
Customer Reviews
Here are some examples of the feedback posted by customers on Google Reviews:
"I am one of the tutors I teach secondary Maths and Sciences for individuals and groups. Thank you for this agency."
36. JAYCEE TUITION CENTRE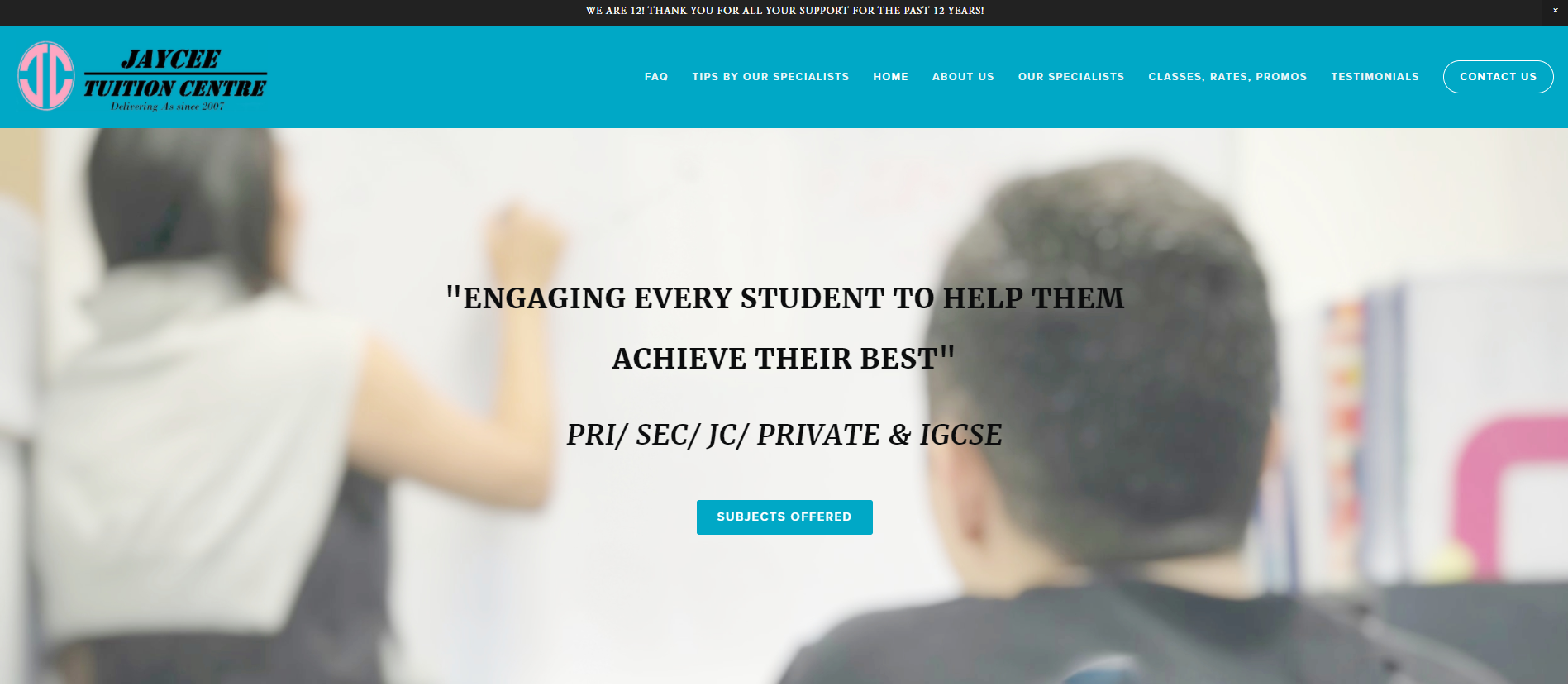 | | |
| --- | --- |
| BEST FOR | Principle of Accounts |
| WEBSITE | http://www.jayceetuition.sg/ |
| ADDRESS | 545 Orchard Road, #04-22 Far East Shopping Centre, Singapore 238882 |
| CONTACT DETAILS | 97250507 |
| OPERATING HOURS | N/A |
While Jaycee Tuition Centre began as a Principles of Accounts tuition centre, it has since then expanded to provide a wider variety of subjects. Their small classes ensure that each student is paid proper attention to by the instructors.
Each lesson they teach is sure to be enjoyable and easy to understand. If you're interested, try out their free trial class and see their excellent lessons for yourself!
Highlights
Offers a wide variety of subjects
Free trial class available
37. Number Skill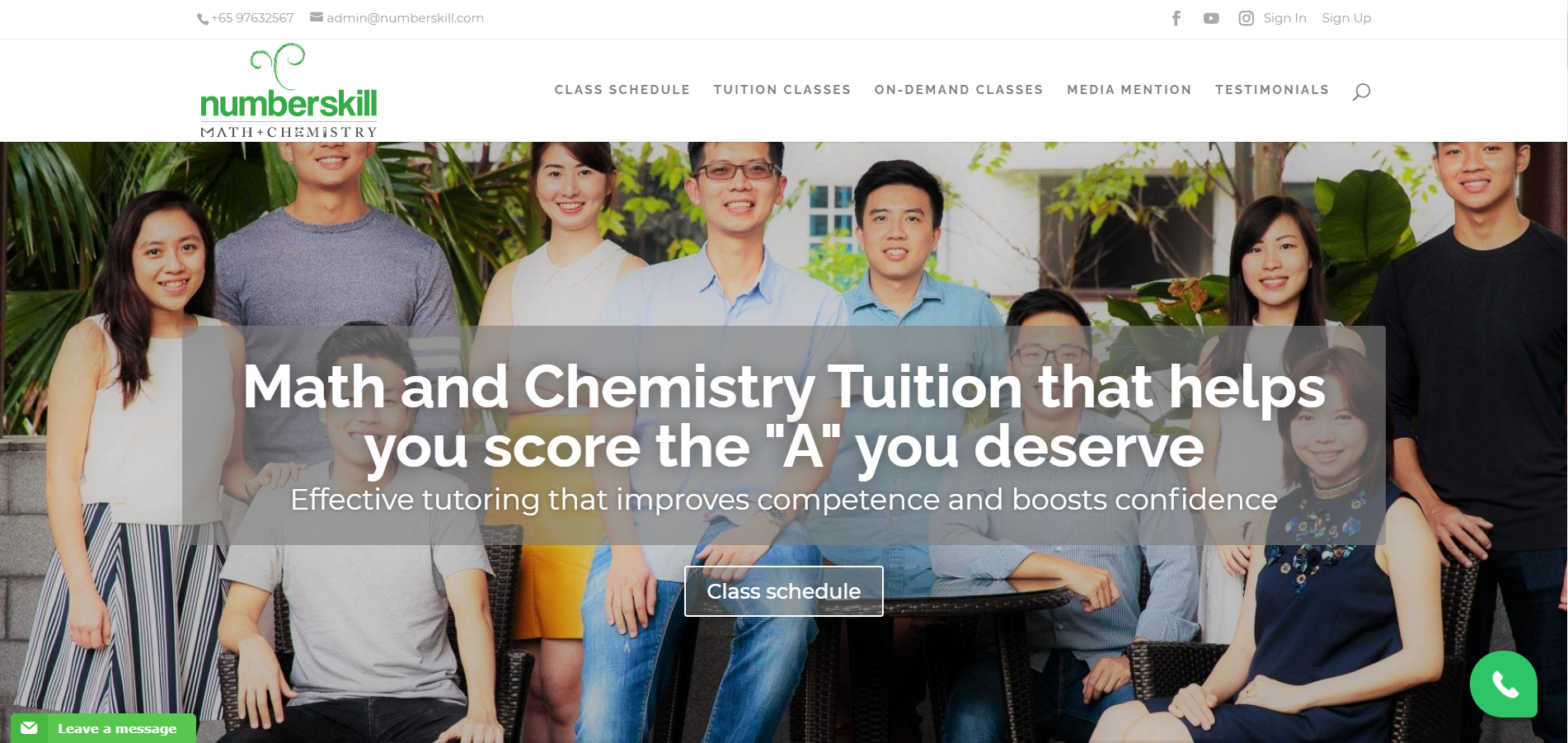 BEST FOR
Math and Chemistry Classes
CLASSES
Tuition Classes, On-Demand Classes
WEBSITE
https://www.numberskill.com
ADDRESS

Bukit Timah: 170 Upper Bukit Timah Road, Bukit Timah Shopping Centre, #B1-15, Singapore 588179

Bishan: Blk 503 Bishan Street 11 #01-456 Singapore 570503

CONTACT DETAILS
+65 97632567
[email protected]
OPERATING HOURS
N/A
Number Skill Learning Centre focuses on teaching students about "O" and "A" level Math and Chemistry tuition classes. Besides small offline classes, they also offer online classes to their students.
Their teaching approach focuses on the application of the lesson, which is a way to ensure that students absorb the lesson more effectively. Number Skill is one of the best options to consider if you're looking for a Math and Chemistry tuition centre.
Highlights
Conducive learning environment
Online classes are as good as offline classes
38. Geno House Tuition & Enrichment Centre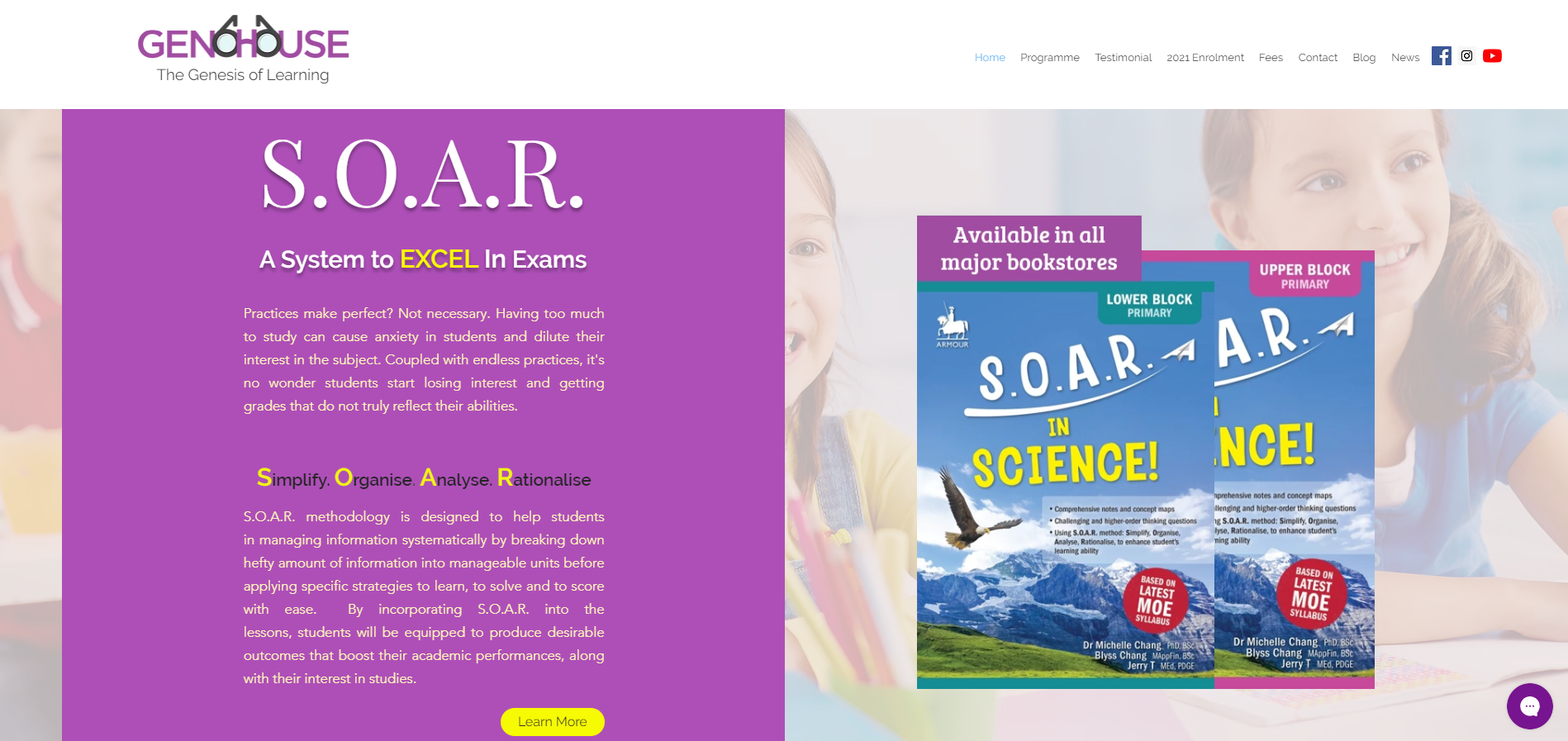 BEST FOR
Primary & Secondary Sciences
CLASSES
Primary Science, Secondary Sciences
WEBSITE
https://www.genohouse.com/
ADDRESS
Block 163 Ang Mo Kio Avenue 4
#01 – 466, Singapore 560163
CONTACT DETAILS

Telephone. 6459 4061

Mobile. 9236 9155

Email. [email protected]

OPERATING HOURS

Monday to Friday 16:00 – 21:00

Saturday 9:30 – 17:30

Sunday 10:00 – 14:00

Closed on Public Holidays
Geno House believes that every student can achieve tremendous improvement in Sciences by learning strategically. They created S.O.A.R. methodology that is used as a Study and Solving Approach. They also write their own assessment titles S.O.A.R. in Science!.
Learning is easy when it's fun and engaging. Geno House has a team of dedicated staff whom encourages hands-on activities and interactions among students for support and new discoveries.
Highlights
Unique methodology in teaching
Dedicated tutors
39. Joyous Learning

BEST FOR
Creatively Engaging Lessons
CLASSES
Primary English
Primary Mathematics
Primary Science
The Thinking Writer
Secondary English
Giftedness Enhancement Project
GEP Selection Test Intensive Prep
IQ Testing & Consultation
Post-PSLE Bridging Programmes
WEBSITE
https://www.joyouslearning.com.sg/
ADDRESS

Blk 177 Toa Payoh Central

#01-138 Singapore 310177

CONTACT DETAILS

Email: [email protected]

Tel: 6264 9193

OPERATING HOURS

Weekdays: 1 pm – 9:30 pm (except Tue & Thu 7.30 pm)

Weekends: 9:00 am – 6:30 pm
Joyous Learning, true to their name, uses a teaching approach that prioritises their student's happiness. They believe that happy and motivated students are more proficient learners.
Their educators make sure to pay attention to each student's well-being. You can rest assured that with Joyous Learning, your child will have an enjoyable learning experience.
Highlights
Educators are focused on student welfare
Fosters happy and motivated students
40. Stag Match Tuition Centre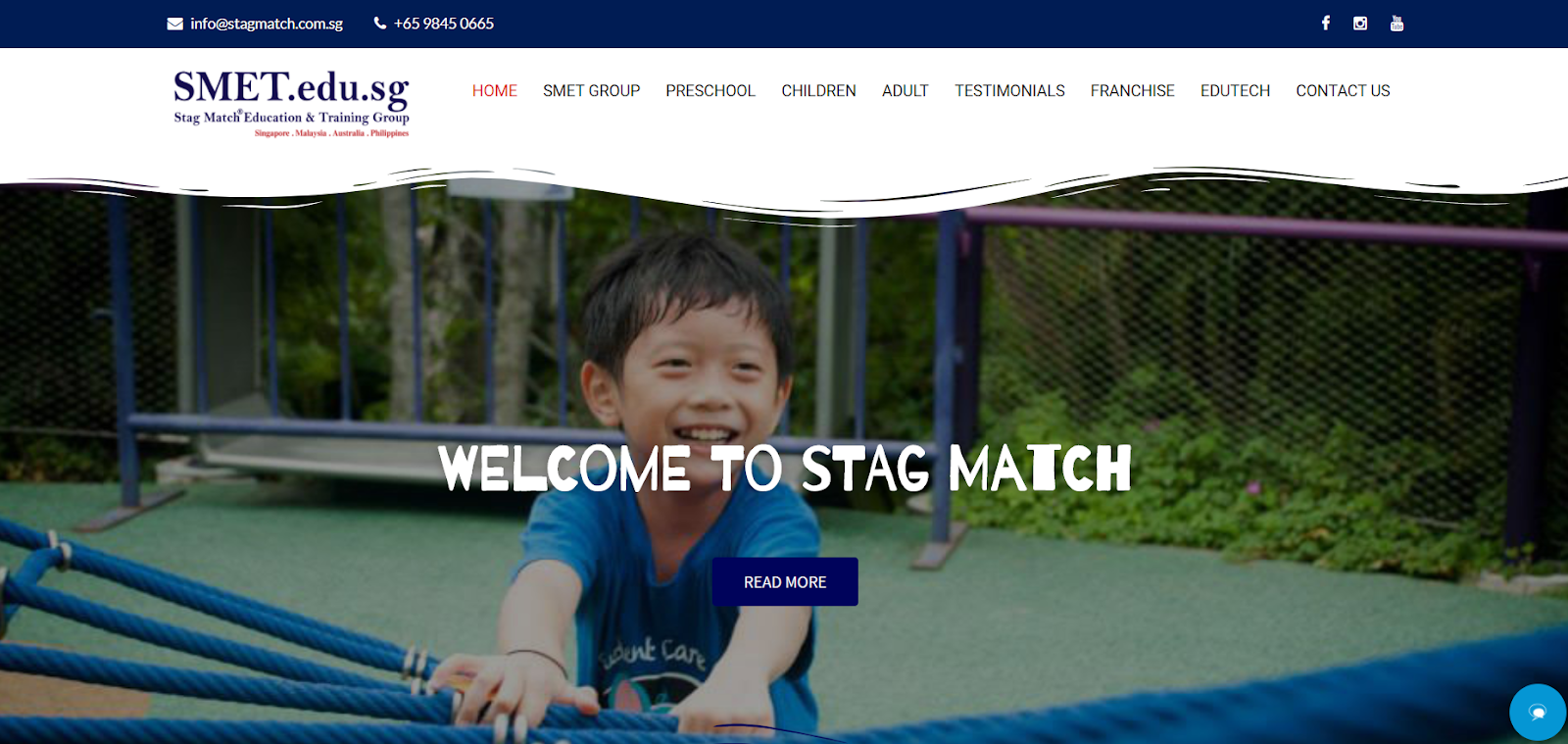 | | |
| --- | --- |
| BEST FOR | Language, Science, Maths, Robotics |
| PRICING | Enquire for more info |
| WEBSITE | http://smet.edu.sg/ |
| ADDRESS | 1 Woodlands Road #02-10, Singapore 677899 |
| CONTACT DETAILS | (+65) 66127165 / (+65) 98450665 | [email protected] |
| OPERATING HOURS | Monday – Sunday, 10:00 AM to 10:00 PM |
Stag Match is dedicated to educating and delivering award-winning services. They're known to improve their students' academic skills and concentration.
Best of all, Stag Match accepts students of various ages, may it be pre-schooler or adult. To this day, many recognise Stag Match for their integrity and superior customer services.
Highlights
Adult Training Centre
Science Centre Enrichment
Best Enrichment Experience 2015
Customer Reviews
"Stag Match is a good tuition centre. The teachers put in efforts to teach the students well. They use Diagrams, PowerPoint slides and other mediums, which make us understand better. The teachers are also very professional."

"I have been studying at Stag Match since 2011. During my tuition with Stag Match, I have excelled a lot in my academics and achieved scholarship in my school. I am proud of myself and Stag Match has been a contributing factor to my achievement."
41. Genius Farm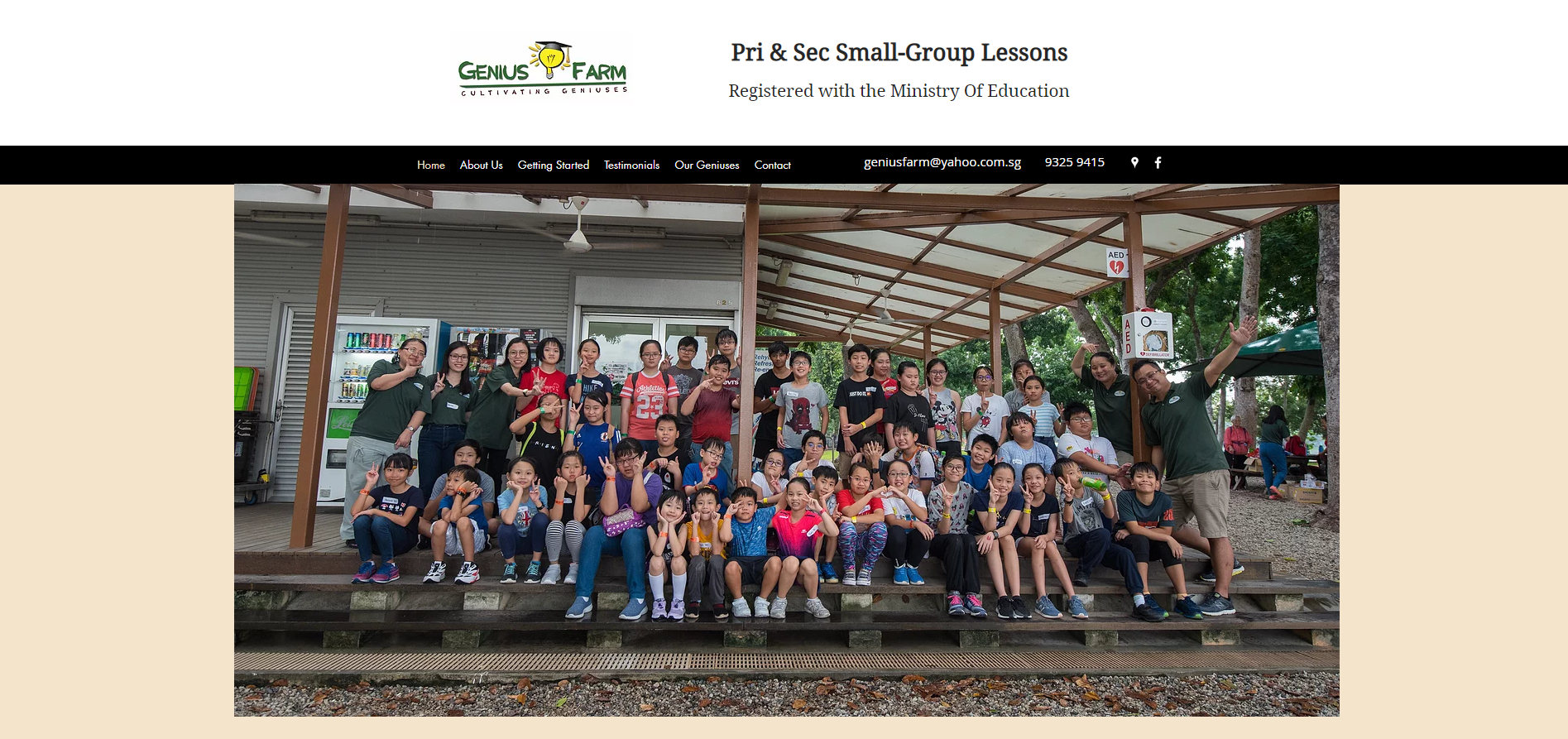 Genius Farm understands every child has a different way of learning. They've designed their lessons with that in mind, which is why their students progress further than most.
Their small classes also ensure that every child receives utmost attention. With Genius Farm, you can rest assured that you child will learn to the fullest.
Highlights
Individualised student plan
Qualified and experienced teachers
42.  True Learning Centre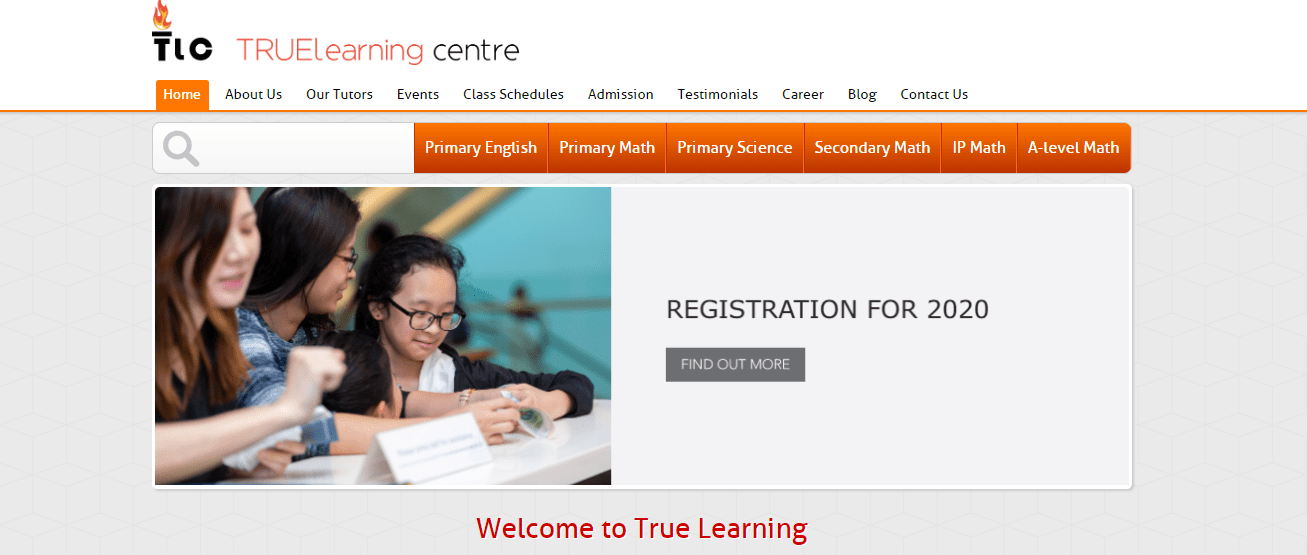 BEST FOR 
Effective Curriculum
CLASSES
Primary English, Math, Science, Secondary Math, IP Math, and A-Level Math
WEBSITE
http://www.truelearning.com.sg/
ADDRESS

2 Jurong East Central 1, #04-02/03 JCUBE, Singapore 609731

2 Kovan Road, Simon Plaza, #01-07, Singapore 548008

CONTACT DETAILS

6708 9382

6708 9382

OPERATING HOURS
Monday – Friday, 1:00 PM – 9:30 PM
True Learning Centre also has multiple branches all over Singapore, and they're all accessible using the MRT. It aims to help primary and secondary students by providing them with quality and holistic education that would help them excel further in school.
Among the subjects it offers are English, Mathematics, and Science. What's more, it has a team of qualified and experienced NIE-trained tutors who are committed to bringing out the best in every student.
What makes it one of the best tuition centres in Singapore is its research-based programmes formulated by a group of educators with years of experience. Every programme is built to expand the academic potential of students.
Highlights
Multiple branches
Primary and secondary students
Research-based programmes
43. Stepping Stones Study Centre

BEST FOR
Comprehensive range of courses
WEBSITE
http://steppingstones.edu.sg/
ADDRESS
Blk 439 Fajar Rd
#B1-428
Singapore 670439
CONTACT DETAILS
6762-1546
9010-3525
[email protected]
OPERATING HOURS
Mondays to Fridays: 3:45 pm – 9:45 pm
Saturdays: 9:15 am – 7:00 pm.
Sundays : 9:15 am to 2 pmClosed on Public Holidays
Stepping Stones Study Centre aims to teach their students to be creative and critical in their thinking. With that in mind, their teachers are committed to fostering each individual student's knowledge.
If you're concerned about your child's progress, worry not– they offer regular parental feedback for their students. They will also offer insights regarding your child's learning curve.
Accelerate your child's learning with Stepping Stones Study Centre now!
Highlights
Accelerated enrichment education
Encourages creative thinking
44. iMatter Learning Centre

BEST FOR
Adaptive Teaching Approach
CLASSES
Primary Tuition
Secondary Tuition
Junior College Tuition
Crash Courses
Enrichment Programmes
Trial Classes
Customised Programmes
WEBSITE
https://imatter.com.sg
ADDRESS
Junction 9, 18 Yishun Avenue 9 #02-48 Singapore 768897
CONTACT DETAILS
[email protected]
87686497
OPERATING HOURS
N/A
iMatter Learning Centre understands that there is no secret formula to excelling in studies– what matters is building the right fundamentals in teaching and learning. That helps them recognise which method and approach is best suited for each individual student.
With their small classes, you can rest assured that each student will be focused on by their professional tutors. Reduce the difficulty of learning for your child and enrol them to iMatter Learning Centre.
Highlights
Small class size (no more than 6) for personalised learning
Patience and passion in teaching
Genuine concern for the learner
Relaxed atmosphere for effective learning
Professional and dedicated tutors
45. Miracle Math Tuition Centre

Miracle Math aims to instill the joy of learning mathematics in their students. They believe that every student has the potential to excel in Maths– provided that they are guided right.
Their small classes ensure that each student is able to effectively learn at their own pace. With Miracle Math, you can rest assured that your child will be more than successful in their academics.
Highlights
Focuses on instilling the joy of learning
Small classes facilitate better learning
Highly customised lesson plans
Impossible not to improve
Customer Reviews
Here are some reviews left by previous clients:
"I joined in Sec 2, and I can thank Miracle Math Tuition for my A1 streak. I have always struggled to find interest in math due to its tedious equations and uninteresting formulas. With Miracle Math's help, I am able to find motivation to practise, as well as revise my math, which has helped me maintain good grades. The classes are small so it's easier to make sure we all engage in class discussions, and the concepts taught are very clear-cut. The teacher ensures that we are all paying attention and the materials taught will be very useful during exams. In 2 hours you will be able to learn a lot, which is what made we enjoy classes every week. Please consider this tuition centre if you want to see quick improvements in math!" Sabrina, Cedar Girls' Secondary School, Sec 2, A1 for Math. Google Review, 2020.

"Before i joined miracle math, my emath and amath were constantly stuck at either E8 or F9 🙁 even when i did according to what my previous 2 home tutors told me to do, i wasn't able to improve. i wanted to drop amath because i couldn't do it. however, joining miracle math helped me tremendously. teacher would go through the concepts patiently and would drill it into my head until i got it. i remember being the slowest in class and even did not have the courage to ask questions, but teacher helped me after class & i think that's how i improved so much!! even so, i remember every time she gave us homework she would say 'do it not because u need to but because u want to !! ' and somehow it motivated me HAHA… nevertheless, i completed my O levels scoring A2 in emath and B3 in amath in just 5 months 🙂 would definitely encourage joining miracle math as not only did i get my desired results, my hatred for math changed to a interest in it !! THANKS MIRACLE MATH 🙂 " Jan, Anglican High School, Sec 4, A2 for Math (improved from F9 to A2), B3 for Additional Math (improved from F9 to B3). Facebook Review, 2020.
46. Edu Reach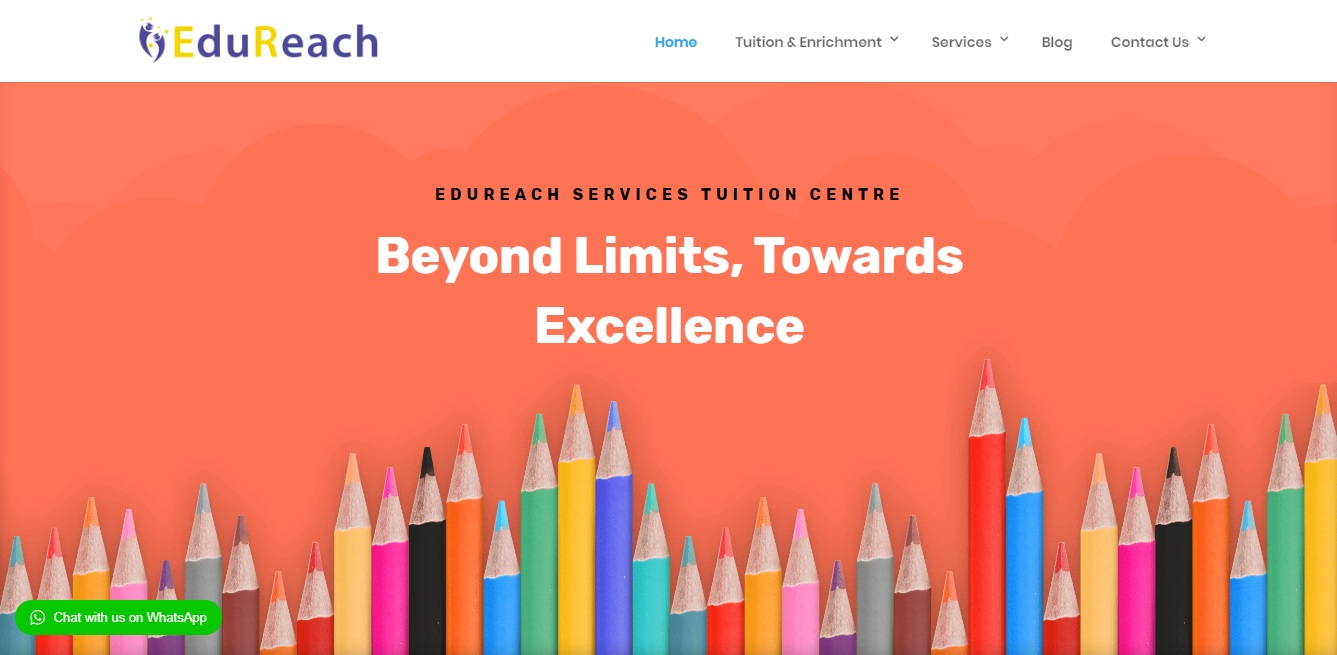 BEST FOR

Clinical and diagnostic approach

CLASSES

Mathematics, English, Science, Malay, Coding

WEBSITE

https://edureachsg.com/

ADDRESS

Blk 201E #01-122, Tampines Street 23, Singapore 527201

CONTACT DETAILS

+65 6817 6157/

[email protected]

OPERATING HOURS
Edu Reach believes that every child is unique and different from one another. So, they make sure that their approach will clearly maximize the potential of their students. Further, their tutors attain this goal while having fun and without pressuring the child.
The center has a holistic approach in teaching their students, putting emphasis on the mental well-being of each and everyone. They initially evaluate the child and then create an effective study plan or teaching style that will help in understanding the lesson. Regular assessments are being done in order to keep track of their student's improvement or performance.  
Highlights
Convenient location

Small classes

Affordable rate

Professional and carefully selected tutors
Customer Reviews
Choosing the best tuition center might be difficult as there are different aspects to consider. However, with Edu Reach you are guaranteed that everything is balanced out. Here is an attestation to that:
We surveyed many tuition centres before we chose Edureach for 3 of our children earlier this year and we are grateful that the choice turns to be the right one. The whole team at Edureach are like surrogate parents to our 3 children there. The dedicated and sincere care is touching. They are very skillful handling children of different characters and capabilities. Our children enjoy their classes. They also extend their care to our other son, who is autistic and not studying there. Special Mention to Mdm Sha, Mdm Maz, Mdm Kairani, Mr Jeremy & Mr Ali. Thank you, Team Edu reach. – Kamal & Eliyah
You can also refer to this testimony: 
My daughter enjoyed her time learning at Edureach. Always look forward for her class. Thank you edureach for making my daughter's learning experience a fruitful one. Had a nephew attended P6 class. Thank you to the teacher-in-charge and Mdm Sha who made extra generous time and effort to teach my nephew. From a timid child he has grown to become a confident student. – Rauzanah Ahmad
47. Ingel Soong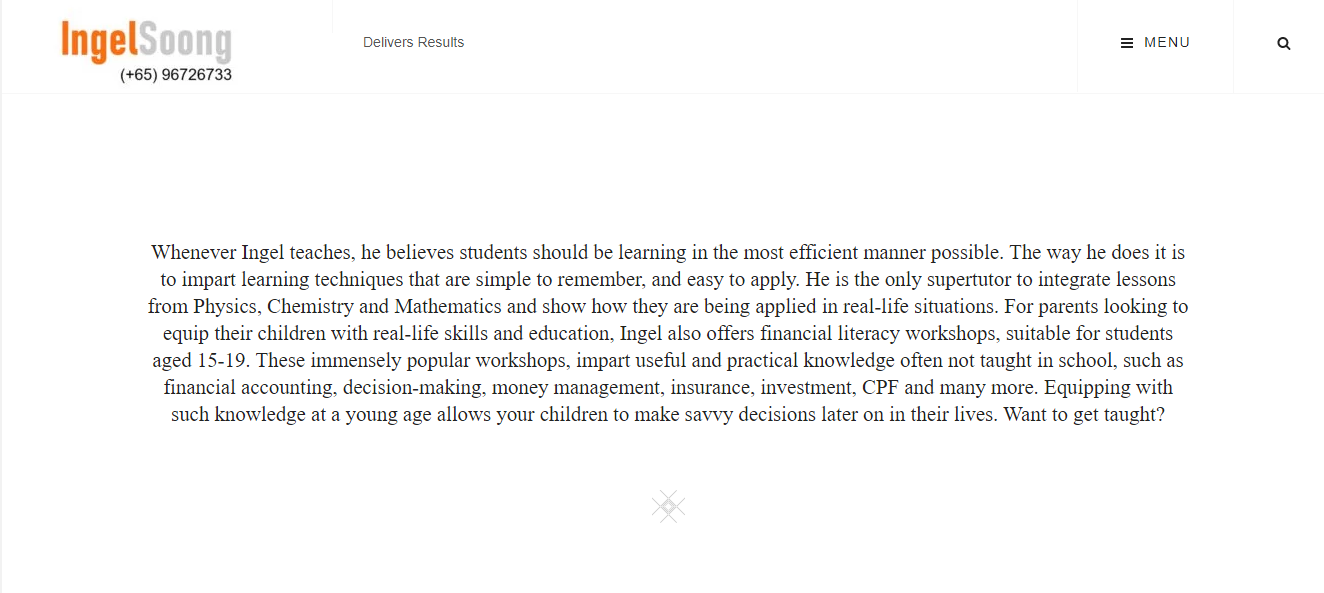 BEST FOR
JC H2 Chemistry, H2 Mathematics and H2 Physics tuition
IB HL and SL Chemistry, HL and SL Mathematics and HL and SL Physics tuition
Polytechnic tuition
CLASSES
Group tuition and 1 to 1 tuition
WEBSITE
https://ingelsoong.com/
ADDRESS
Blk496G, Tampines Ave 9, Singapore 523496
CONTACT DETAILS
WHATSAPP: (+65) 9672 6733 Email: [email protected]
OPERATING HOURS
Please contact to arrange for lessons
Ingel Soong teaches in the most efficient manner possible, imparting learning techniques that are simple to remember. 
He can integrate lessons from Physics, Chemistry and Mathematics and show his students how they are being applied in real-life situations. His modules are not only helpful for their academic learning, but for practicality as well.
Ingel is perfect for parents looking to equip their children with real-life skills and education. Knowledge at a young age allows children to make savvy decisions later on in their lives.
Highlights
Professional and intelligent tutors
Practical and academic learning
Affordable rates
Customer Reviews
Here are some verified feedback from previous students:
"He goes for the extra mile to ensure that I fully understood the materials he have taught me. I am also able to whatsapp him my queries at any time. I would have done well for my examinations if my school teachers are as good as him."

"Ingel first taught me when I was struggling with Chemistry in Sec 3. At that time, I felt that there was no one I could turn to. With his tutoring, I subsequently managed to get into Meridian Junior College. I continued to join his JC classes where he still retain his amazing ability to significantly simplify the more complex A level topics, just like for secondary level. Eventually, I score 'A' for Chemistry. I definitely owe my good results to Ingel!"

"I have engaged more than 7 tutors before I signed my daughter Alicia up for Ingel's classes. Before she joined Ingel's classes, she was not enjoying her tuition classes as she faces significant difficulties in learning from her tutors. She was easily distracted and frustrated because of that. Not only is he patient, Ingel could explain hard-to-understand concepts that Alicia could easily grasp. The best part is, she could now retain her knowledge for much longer than before."
48. The Economics Tutor by Kevin Hong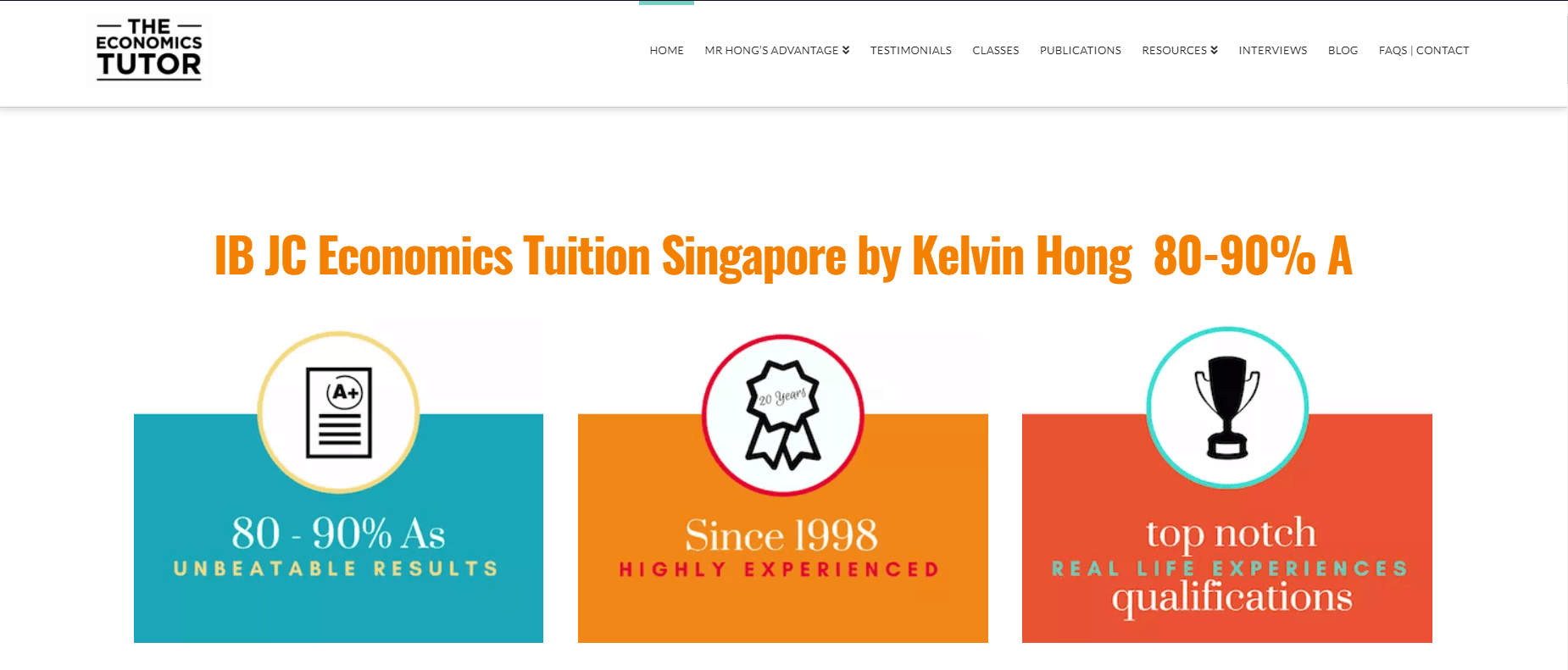 BEST FOR
Economics Tuition
CLASSES
Mini Classes, Small Classes
WEBSITE
https://www.theeconomicstutor.com
ADDRESS
Bukit Timah (Mini Group)
Bishan (Ascend Learning Centre)
Kembangan (Mini Group)
CONTACT DETAILS
+65 9336 7511
[email protected]
OPERATING HOURS
Please contact to arrange for lessons
The Economics Tutor is perfect for people looking to study Economics. It provides tutoring services that are backed with years of experience and real life applications. 
It is run by Kevin Hong, a tutor who is more than qualified to teach the subject. He aims to not only help his students pass their exams, but also to learn the concepts that can serve them for life.
One of the biggest advantages of his sessions is the small class size, which helps him provide personalised lessons to each and every one of his students. Besides that, he also offers 24/7 consultation, making it possible for students to review and study at their own pace and time.
if you're interested, you have two choices for his classes: the Mini classes, which accommodates 4 to 6 students, and the Small classes, which is suited for 8 to 12 students. No matter what you choose, you'll be able to access all the available resources Mr. Hong has on hand, such as workbooks, worksheets, notes, mindmaps, and more.
The classes can be a bit pricier compared to most, but are well worth their cost given the quality teaching and up-to-date materials. Finally, you won't need to worry about paying in advance, as no deposit is required.
Highlights
80% – 90% As ; Unbeatable results
Highly experienced
Real life applications
No deposit required
49. Seb Academy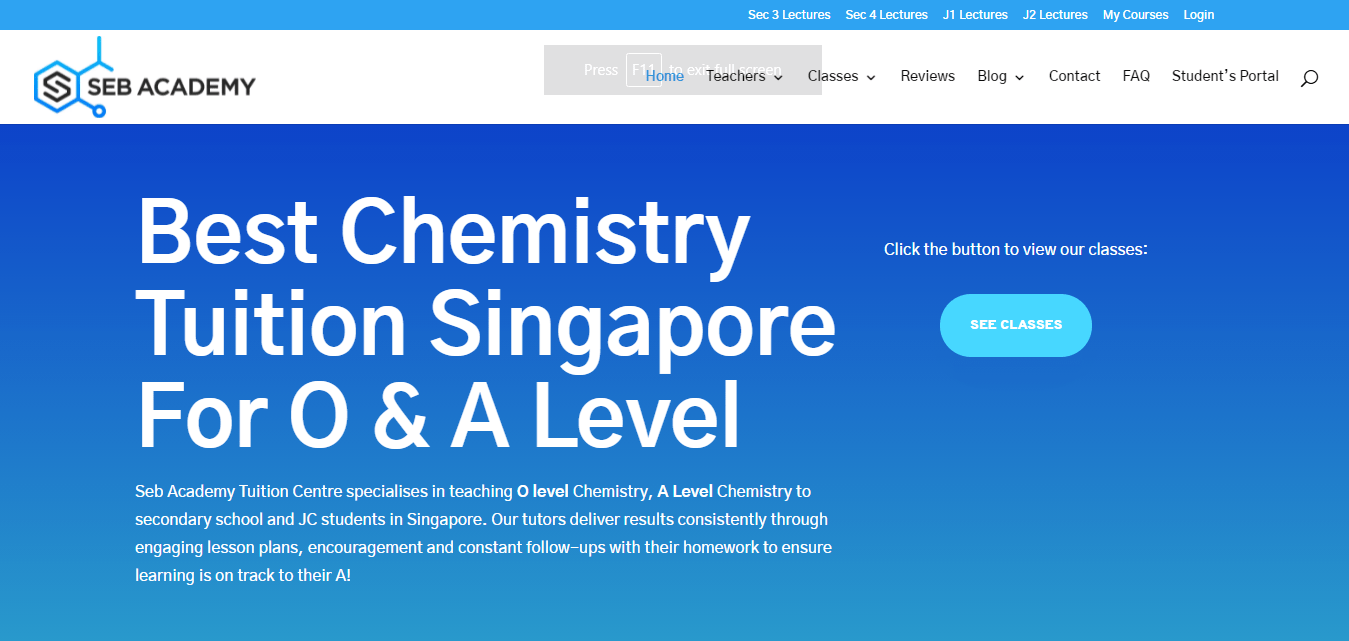 CLASSES

Integrated program, O Level classes, A Level classes, lower sec sci classes (sec 1 and 2), practical classes, holiday classes, masterclass, virtual classes

WEBSITE

ADDRESS

505 Bishan Street 11, 01-432, Singapore 570505

CONTACT DETAILS

+65 9828 6651

OPERATING HOURS

Monday – Friday: 3:00 PM – 10:00 PM

Saturday – Sunday: 8:00 AM – 1:30 PM
Seb Academy calls itself the best tuition school in Singapore for chemistry subjects. It has over 30 years of teaching experience and is headed by a dedicated and inspirational chemistry teacher, Mr Lim. 
This tuition school can help students studying O Level Chemistry and A Level Chemistry. And when it comes to numbers, Seb Academy's classes has resulted in a 3.4/4.00 class GPA and 96.6% A/B in the recent chemistry examinations.
To help its students understand chemistry, it provides years of compiled chemistry notes, exam study packets, and tricky questionnaires. These materials are even available 24/7 through Seb Academy's online student portal.
Seb Academy also conducts interactive demos and lab experiments not only to train its students but also to inspire them with the tangible wonders of chemistry.
And to make sure that students are indeed learning from their classes, Seb Academy conducts weekly assessments. So, if you're struggling with chemistry, or simply want to improve, then this tuition school can help you.
Highlights
Tuition school for chemistry

High average GPA and chemistry examination results

Over 30 years of teaching experience

24/7 access to learning materials

Continuous weekly assessments
50. InGenius Library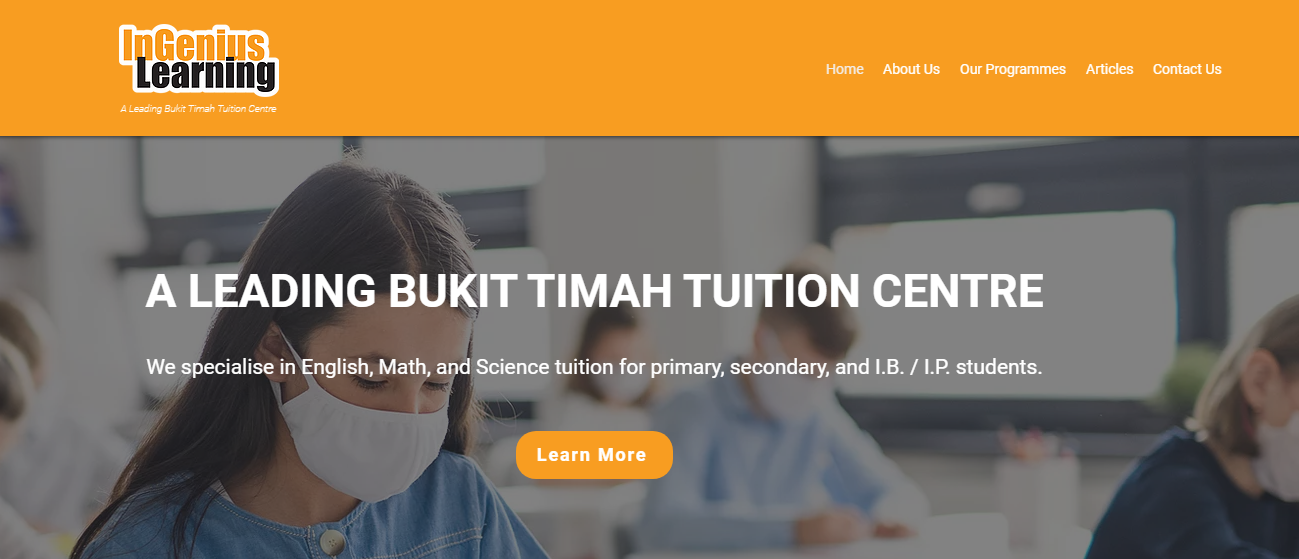 CLASSES

HAST and GAT
Primary Tuition
Secondary Tuition
I.B. / I.P. Tuition
Holiday Programmes
Head-start programmes

WEBSITE

ADDRESS

8A Chun Tin Road Singapore 599595

CONTACT DETAILS

Centre Number: 64690991

Whatsapp Number: 87574121

OPERATING HOURS

—
Next on our list is InGenius Learning, a tuition centre established in 2012 by Ms Haryani Jafaar and Mrs Lee Sue Lynn. 
InGenius Learning has plenty to offer to its current and would-be students. For one, the tuition centre is one of the more accessible options in Singapore, with it being situated in Bukit Timah, right outside Beauty World MRT.
Aside from its location, InGenius Learning also makes an excellent choice because of the classes it conducts. They offer provision of Prep for P1, primary English tuition, primary science tuition, primary math tuition, secondary math tuition and DSA Academic Preparation Classes for High Ability Selection Test (HAST).
InGenius Learning makes use of the Dunn and Dunn Learning Style model, an award-winning, clinically tested and proven model that measures environmental, emotional, sociological, physiological, and psychological preferences as they affect learning. 
Aside from the focus on quality learning materials and methods, InGenius Learning also takes great care in creating an environment that is conducive to learning. The instructors are accommodating to students and adjusts lessons according to their needs. 
Highlights
Free trial classes

Hands-on learning
Technology-aided tuition
52.  Future Academy
| | |
| --- | --- |
| BEST FOR  | Small Class Size |
| CLASSES | Mathematics, Physics, Economics, Chemistry, Biology, Chinese, and General Paper Workshop |
| WEBSITE | https://www.fa.edu.sg/ |
| ADDRESS | 175A Bencoolen Street #06-05, Burlington Square, Singapore 189650 |
| CONTACT DETAILS | +65 6884 6566 |
| OPERATING HOURS | Monday – Friday, 9:00 AM – 9:00 PM |
Future Academy is one of the few tuition centres on the island that teach a wide range of subjects such as Mathematics, Science, English, Economics, Physics, and even General Paper. It boasts a team of highly trained and qualified tutors who have years of experience in their teaching credentials.
Unlike other tuition centres, Future Academy holds classes in small sizes to ensure that students are given enough attention. Holding classes in small sizes also helps create a conducive environment where students get to learn faster.
Moreover, Future Academy provides customised notes to every class to gauge the academic capacity of every student. This is why we consider it among the best tuition centres in Singapore.
Highlights
Experienced tutors
Small classes
Personalised notes
Customer Reviews
Take a look at some of the reviews left by previous students:
"It is amazing, the teachers are great there and I really enjoyed it. I really recommend it because it helped me with my math a lot and it is a very good place to learn. I think it was very good that I chose to go here because it was so worth it. I felt very safe and I could ask any question, and they would help explain how to get to the answers. I think that it was very amazing that they print sheets for you to work on based on what you are doing and I think that was a thing I had never seen before. I think they have amazing teachers and the teachers would sit down with you and explain each question you did not understand. It really helped me improve in math and I think it got me more confident in myself and not wondering if I was right, and instead knowing I am right. It was really great and I think Ms. Chen is a great teacher."
"Excellent and all-rounded tuition centre. Provides tuition for a variety of subjects with highly dedicated and amazing teachers! They are extremely helpful and do their best to help you whatever problem you have. The teachers' teaching style is unique and they can adjust the lessons to the topics that you are facing difficulty in."
53.  Focus Education Centre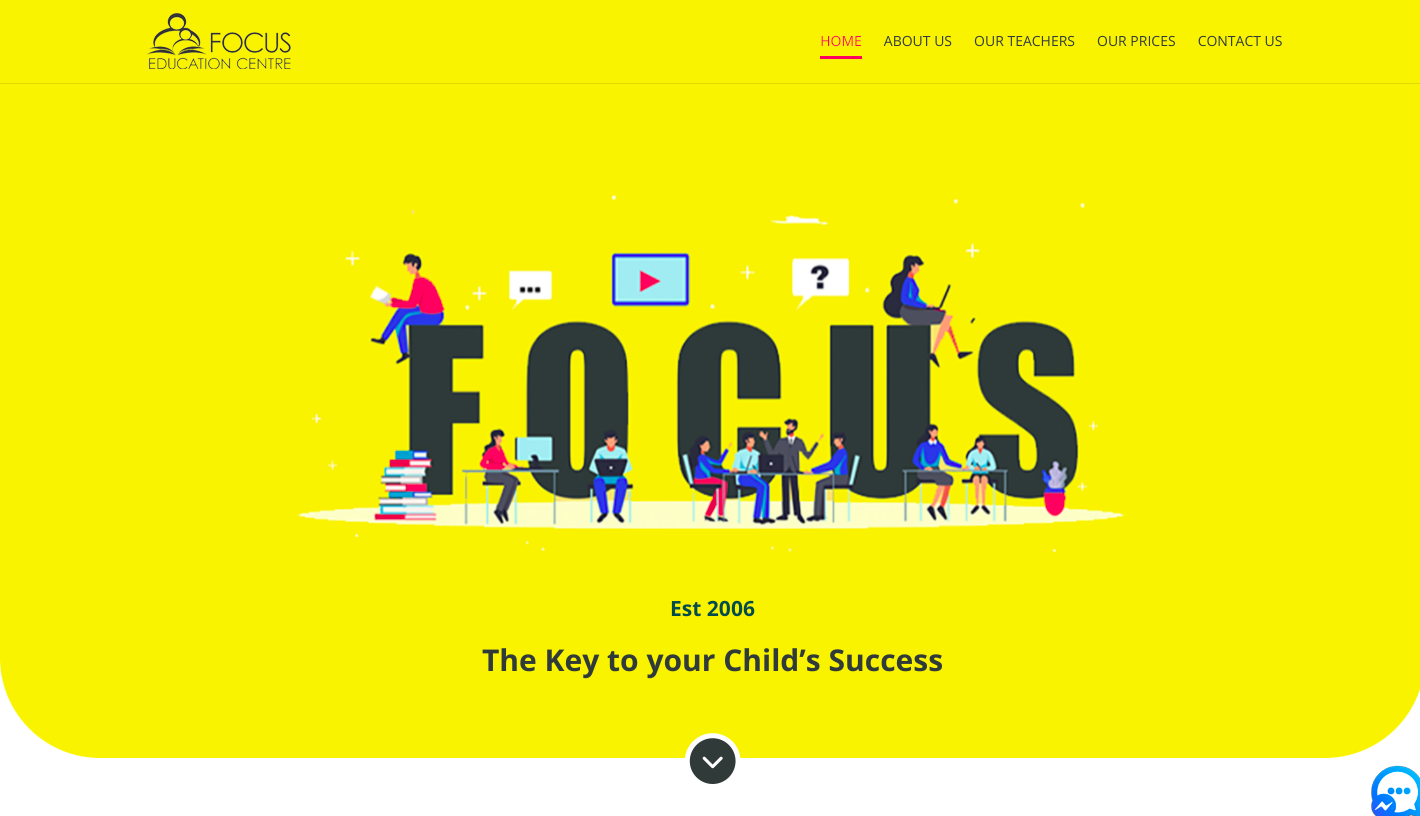 BEST FOR 
Primary to Secondary levels
CLASSES
Mathematics, Science, English
WEBSITE
https://focuseducation.com.sg/
ADDRESS

50 East Coast Road, #02-140, Singapore 428769

CONTACT DETAILS

Phone: 6346 5211
Email: [email protected]

OPERATING HOURS
Monday – Friday, 9:00 AM – 9:00 PM
Focus Education Centre was established in 2006 to assist primary to secondary level students with their studies. What makes them one of our top picks is that they have designed their classes to be stress-free so that students can learn at their own pace.
Building self-confidence is an important core principle at Focus Education Centre, so they make sure that there is always an open and lively interaction between teachers and students. The centre also makes sure that all their teaching materials are up to date and that the latest MOE Syllabus is always updated. 
By instilling the right learning attitude in students, Focus Education Centre aims to prepare students with the right skills to excel in life outside of school as well. While achieving good grades is an important part of their mission, they also want their students to have strong interest in learning new things. 
With innovative and attention-grabbing lessons, Focus Education Centre teaches primarily English, Mathematics and Science. Before your child enrolls in one of their classes, they will receive a free one hour assessment. 
Focus Education Centre is one of our top tuition centres because they create a stimulating educational environment where students can grow physically, mentally, emotionally and socially. With experienced teachers at the helm, your child's learning will be in good hands here. 
Highlights
Experienced tutors
Innovative classes
Tutos primary to secondary levels
Customer Reviews
Take a look at some of the reviews left by previous students:
Ms Maya is a very meticulous, patient and passionate teacher that will go above and beyond for her students. She makes the lesson fun and easy to understand. With the notes given by Focus Education, I was able to score well in my subjects."  – Rosanne Heng 
Mr Vik was always willing to clarify our doubts in his Maths lessons, giving us tips and tricks to help us score in exams. His teaching method is very effective. He also went through multiple school exam papers with us, and taught us how to learn independently." – – Yi Qi
54. TCHER Online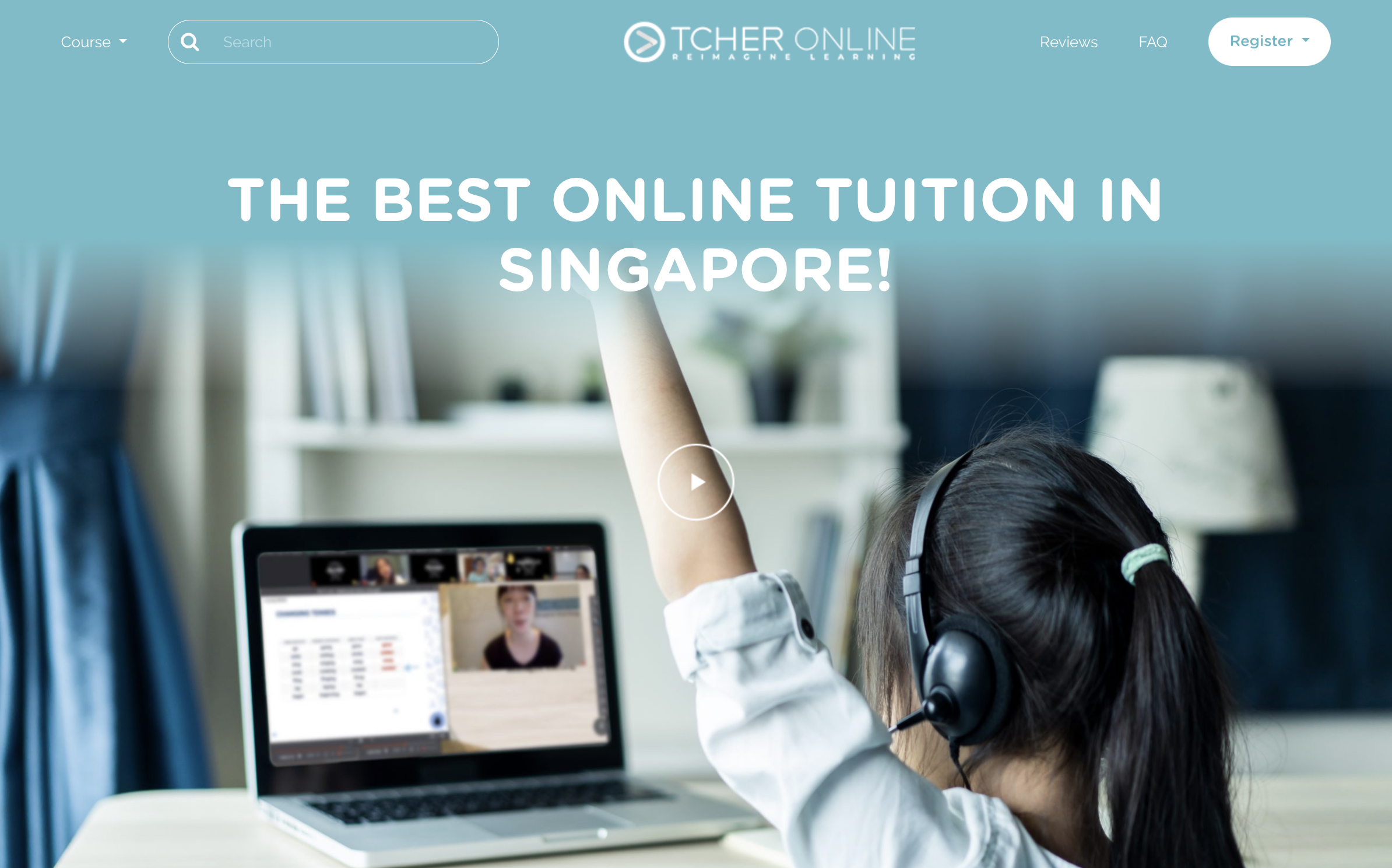 BEST FOR 
PLSE, Cambridge Primary Checkpoint, O Levels
CLASSES
Mathematics, Science, English, Chinese
WEBSITE
https://tcheronline.com/
ADDRESS

406 Joo Chiat Place. # 03-23 Singapore 428084

CONTACT DETAILS

+65 8940 4211

OPERATING HOURS

Monday to Friday: 9:00 am – 8:00 pm

Saturday: 9:00 am – 1:00 pm

Closed on Sunday
TCHER Online prides itself to be the best online tuition in the island. They apply a scientifically-proven pedagogical approach using up-to-date teaching methodology and principles based on their students' requirements.
As an online tuition centre, they employ well-trained teachers who create course materials suitable for online learning. This ensures that the quality of education that they offer does not compensate for the non-traditional mode of learning for their students.
TCHER Online helps students from Primary 4 to Secondary levels get to the top of their classes. We recognize that they are able to guide students for PSLE, Cambridge Primary Checkpoint, and O Levels/iGCSE.
As a plus, parents and learners can sign up for a Freemium account which allows them to have access to more than 50 hours of online lessons. The application can be downloaded on Windows and Mac OS. 
For parents who want to make sure of their services, TCHER Online offers a free trial class to new students. This can be redeemed upon registration.
Highlights
Well-trained and expert teachers
Tailors course materials based on the needs of their students
Accommodates Primary 4 to Secondary levels
Good for

PSLE, Cambridge Primary Checkpoint, and O Levels/iGCSE

Builds parent partnerships
Customer Reviews
Here are some reviews by their students:
"I enjoyed TCHER Sherwin's Science class as he will patiently explain the OE answers such that I can understand them easily. I am so happy that my Science grade has improved from a C to an A for PSLE. Thank you TCHER!" – Natalie Chong Xin Tian
""I feel that TCHER Online is a good platform and provides a fun way to learn as there is interaction between the students and teacher. Also, should a student need assistance or have any dire questions, the student can raise up the virtual hand icon by pressing on it and that alerts the teacher. Then the teacher will answer the question and the student will be enlightened. Another function is the blackboard function. It allows the students to type out their answer and check if it's correct as the teacher goes through the lesson. I like that trophies are awarded to students who give the right answer! Thus, some students might treat it as a game to think and answer. This helps me learn more as well with the urge of being attentive so I can gain more trophies at the end of the lesson. Last but not least, I've made many new friends online through TCHER Online." – Jayden Tan
55. Quintessential Education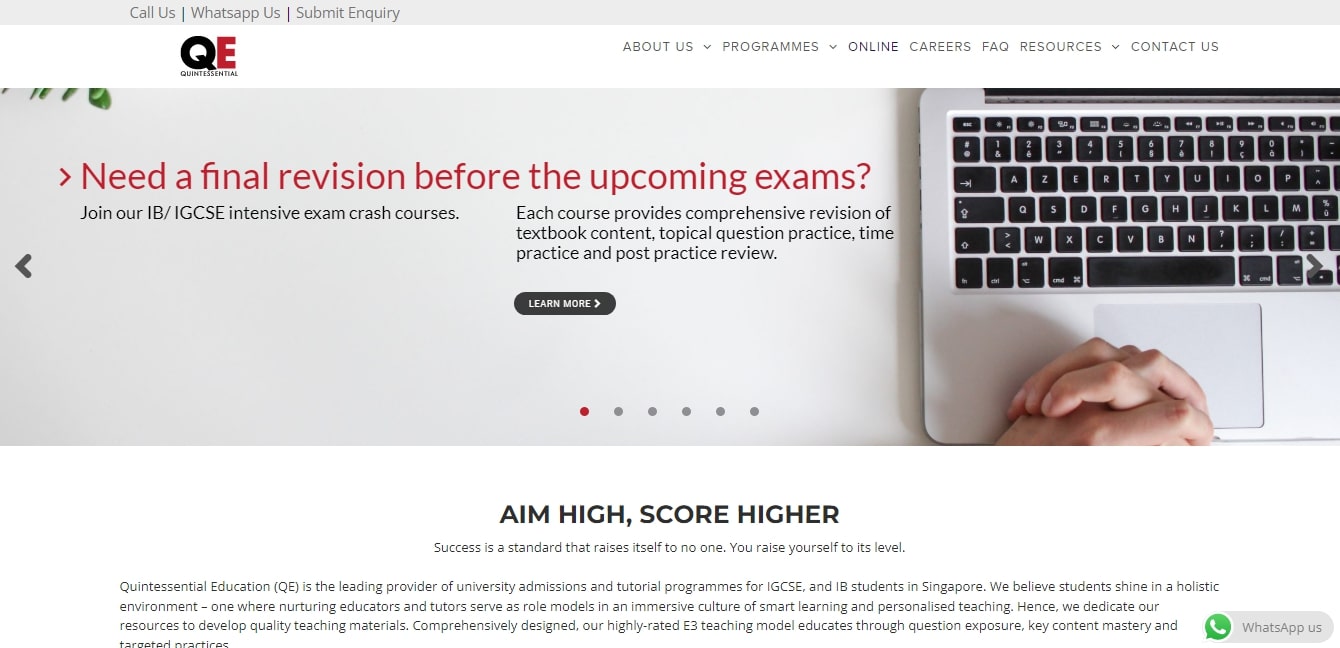 BEST FOR
IGCSE Examinations
CLASSES

IB Diploma

IGCSE & Pre-IB

IP & A-level

University Admissions

WEBSITE
https://qeducation.sg/
ADDRESS
545 Orchard Road #14-06/09 Singapore 238882
CONTACT DETAILS
OPERATING HOURS
Mondays to Fridays: 11am to 8pm
Quintessential Education is a center that provides one of the country's leading university admission tutorial programs and for other purposes as IGCSE and IB students as well. Having taught over 3600 students, they also sport an amazing 4.9-star review from over 500 clients according to Google Reviews.
We find it impressive that their curriculum not only accommodates the personalized needs of their tutees but is also developed by IB and IGCSE Examiners themselves so that students can get the best simulation possible.
Their tutees will also get sound and reliable advice from master tutors who are not only the examiners themselves but also graduates and top school teachers as well to ensure that all areas of the exam are covered.
Though there aren't straightforward rates for their classes, clients can readily fill up a form and select their desired course and sign up at the convenience of their homes.
Overall, with their comprehensive preparation courses on all subjects covered in the exams, we think that students should consider this tutoring center to be an excellent option to apply for when searching for a personalized and reliable admission exam tutorial.
Highlights
Experienced master tutors
Holistic learning 
Inclusive programs
Customer Reviews
Here are some reviews from their clients:
"We went for the Internal assessment programme, and  intensive exam prep crash course for Physics, Math, Chem. The classes were very comprehensive, providing key topic content, past exam question practice, and consultations. It was definitely a very helpful option for last minute review before the exams and helped greatly in final revisions and preparation. I would highly recommend the classes."
"I was looking for a tutor for help with my A levels and coming across QE was the greatest blessing. The tutors are warm and friendly, and really knowledgeable! They have great credentials and they helped me improve my grades a lot! I would definitely recommend to my friends!"
56.  EDOOVO – Multi-Subject Online Learning Platform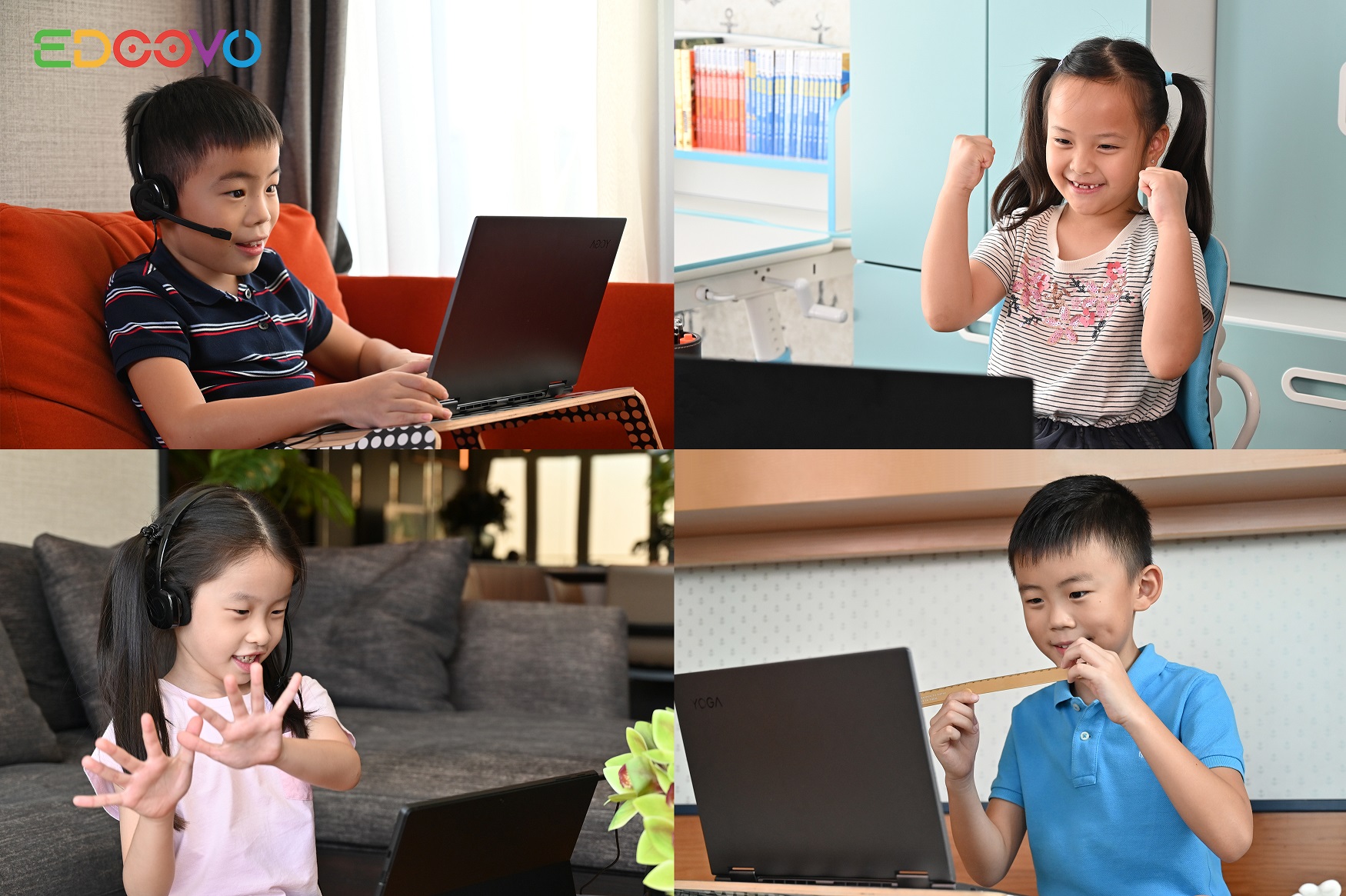 BEST FOR
Preparing Your Child for Primary School
LEVELS COVERED
Early Years, Primary
LANGUAGES COVERED
English, Chinese & Mathematics
SERVICES
Online Classes
WEBSITE
https://www.edoovo.com/
ADDRESS
Singapore
CONTACT DETAILS
WhatsApp: +65 9642 9606 / Email: 

[email protected]

OPERATING HOURS
(Mon to Fri) 8:30am – 5:30pm
EDOOVO is a Singapore edu-tech company that provides accessible quality education to children in their early formative years through their innovative multi-subject online learning platform.
Adapted from the Singapore educational framework, their holistic and progressive curriculum covers three core subjects, English, Chinese and Maths, to help prepare your child for formal education.
Designed for ages 3 to 8, lessons are taught in real-time by passionate and qualified teachers in a small group setting of up to 4 students with fun graphics and virtual rewards to encourage active learning and engagement.
What we find commendable is their holistic approach in which students are taught a wide range of topics across various learning domains to support every child's developmental goals.  Activity sheets are also provided after each lesson to reinforce the concepts learnt during class.
Overall, with a flexible online schedule that can be readily booked online and class packages that can be shared across all subjects and up to 4 children in a family, we highly recommend them to parents looking for a fun and unique learning experience for their children.
Highlights
Live interactive online class
Offers multiple subjects
Small class size of up to 4 students
Holistic curriculum adapted from MOE framework
—
And with that, we conclude our list of the best tuition centres in Singapore. If you know other tuition centres worth checking out, share them with us and we might just add them to our own roster!
By the way, if you need some financial help to be able to continue your studies, you might want to check out our list of the best study loans in Singapore. With these study loans, you don't have to worry about not being able to continue with school.