15 Best Chinese Restaurants in Singapore: The 2022 List
The best Chinese restaurants in Singapore show Chinese cuisine at its best. You can look forward to the freshest, most vibrant combinations of spices and ingredients at these establishments — basically heaven for lovers of Chinese dishes.
Whether you're looking for sweet and sour pork, tofu, wantons, dumpling, or the famous Peking roasted duck, let's go over the top establishments serving this food on the island. Below is our list of the best Chinese restaurants in Singapore!
1. Yàn 宴中餐馆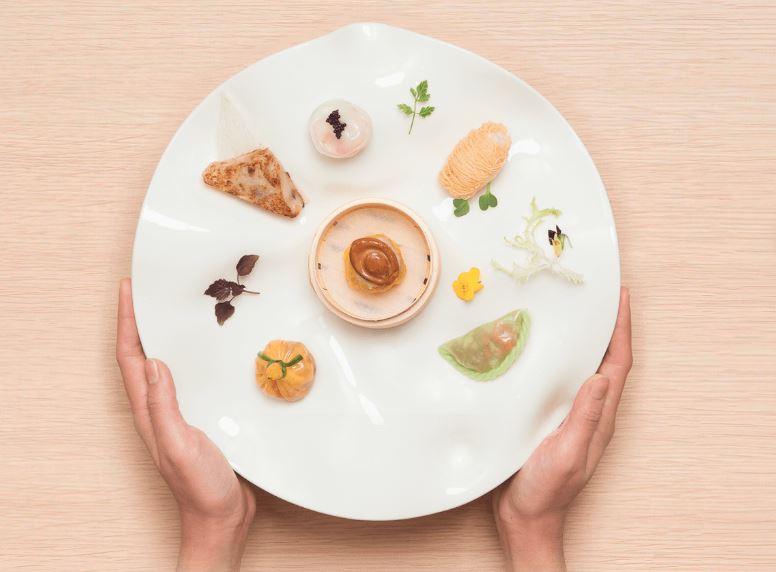 BEST FOR 
Authentic Cantonese cuisine
PRICING
Yàn's menu
WEBSITE
www.yan.com.sg
ADDRESS
#05-02 National Gallery Singapore, 1 St. Andrew's Road, Singapore 178957
CONTACT DETAILS
+65 6384 5585
[email protected]
[email protected]
OPERATING HOURS
Daily
Lunch: 11.30am to 2.30pm
Dinner: 6pm to 10.30pm
If you're looking for a Chinese restaurant in Singapore that serves authentic Cantonese cuisine, Yan is your bet. Located within the National Gallery Singapore, Yàn 宴中餐馆 alludes to both its name and its artistic setting with a 'feast' of exquisite Cantonese flavours, served with sincerity and heart by the head chef and their team of chefs.
Be it a formal corporate lunch, a convivial dinner, a wedding or a private event, the dining experience at Yàn truly is a remarkable feast for the stomach, eyes and soul.
Service Highlights
Yàn 宴中餐馆 is nestled inside National Gallery Singapore
Explore a spectrum of enjoyment encompassing superbly executed flavours in a repertoire of traditional Cantonese dishes, completing the continuum of pleasures from simple soulfulness to refined flavours, communal to individual, and warm cosiness to high elegance. Reservation options
The versatile choices of seating within its 2,700 sq-ft space reflects a sense of largesse at Yàn: three private dining rooms, cosy booth seats, larger tables, even the entire restaurant, can be put at the service of any size of group
Customer Reviews
Yan has plenty of rave reviews online, with many Singaporeans saying they are the choice for the best Chinese restaurant in Singapore. 
5.0-star Google Review from Nic X:
"Yàn has been on my to-try list for a while and we were well pleased with the food! Definitely one of the best Chinese restaurants in town. Great ambience coupled with delicate dim sum, well-balanced flavours and food prepared to perfection, literally Chinese fine dining at its best. We ordered the lunch set menu that provided great value for all that was offered. Will definitely be back!" 
2. MYO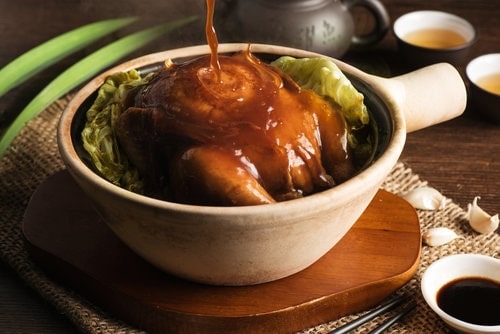 BEST FOR 
Classic home-style Cantonese dishes
PRICING
Menu
WEBSITE
https://www.myo.sg/
ADDRESS
38 Robinson Road, Oxley Tower, Lobby 1, #19-01 Singapore, 068906
CONTACT DETAILS
9026 0718 or 6931 1247
OPERATING HOURS
Saturday: Closed

 

Sunday, Monday to Friday: 11am–3pm, 5–10pm
Perhaps you're looking for a nice Chinese restaurant in Singapore that serves classic home-style Cantonese cooking? MYO is your best option for that, with lovely surroundings to boot!
MYO is a resto-bar that is probably best-known for its clay pot chicken dish. Interestingly enough, that dish had the humblest start: it was originally just a staff meal.
Staff meal or not, a good Chinese restaurant in Singapore will make even the simplest dishes into a quick crowd favourite. And that's what MYO exactly did.
Anyway, if you're currently on a vegetarian diet or just starting out a healthy lifestyle, there is no need to worry about being distracted once you've stepped inside the restaurant. There are wonderfully nutritious and vegetarian dishes on the menu.
While savouring the enticing dishes, you'll also be able to enjoy the breathtaking view of Singapore's Central Business District. Overall, this is a great place to go if you want a nice ambience to go with your meal.
Service Highlights
Minimalist yet classic interiors
Takeaway value meals
Healthy dishes
Customer Reviews
MYO Restobar has received a lot of praise and compliments because of its excellent staff service, variety of nutritious menu options, and authentic Chinese dining experience.
Ben Chang recommended the place and gave this 5-star feedback on Google Reviews:
"I will give it a five star for an unpretentious Chinese restaurant in the middle of Cbd area. Reasonable price, good food, dim sum with big prawns. The best part I noticed, they only charge 10% service charge so gst is included I the price !! Recommend the claypot chicken, soft succulent chicken, flavourful cabbage, with gravy that goes perfectly with rice. The brown rice is pretty soft so to make yourself feel better, maybe you should order that !
Perfect place for a friends gathering which you are paying or going Dutch. If someone else is buying, go majestic at one marine !" 
3. Summer Pavilion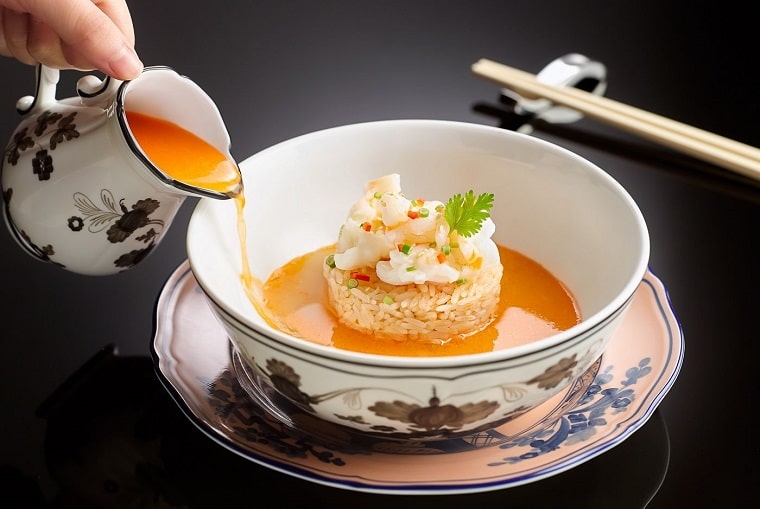 Sometimes, you're after Chinese fine dining in Singapore for that special date, occasion, or maybe you just deserve a special treat. The Summer Pavilion is a go-to of many for those reasons.
Located at The Ritz-Carlton, Millenia Singapore, Summer Pavilion is designed with luxurious and contemporary interiors that will let you have a fancy dining experience while exploring authentic Cantonese cuisine and an exquisite wine selection.
Summer Pavilion has earned a Michelin star for four consecutive years, making them one of the best restaurants not just in Singapore but also around the world.
Both à la carte and set menus are available for special occasions, extended family reunions or business discussions. Plenty of diners consider Summer Pavilion to be the best Chinese restaurant in Singapore with a Michelin star. 
Service Highlights
Creative and stylish tableware
Six private dining rooms that may accommodate groups of various sizes ranging from intimate parties of eight to larger celebrations of up to 30
Specialty teas from Tea Bone Zen Mind
Customer Reviews
Customers mostly recommend them because of the quality of the cuisine, service, and location. Nothing more need be said other than that they have a Michelin star, really.
Still, if you need more information, Thomas Lew shared this experience on Google Reviews:
"It's a very exquisite place to have a meal. Came here for dinner and had the privilege of a private room and a personal staff in waiting. She is really very good and attentive taking care of all our needs. The menu was pre-ordered and recommended by the restaurant. All the dishes were delicious and elegantly presented. Be prepared to dig deep into your pocket."
4. Jade
Jade is a Chinese restaurant in Singapore that has been serving prime quality dishes that embrace the historic traditions of Cantonese cooking styles. The place can accommodate over a hundred guests, so it's also a great location for big events.
Being one of the main highlights of The Fullerton Hotel, this restaurant is built with a sophisticated design that emphasises the heritage of the country. Their design and location often make them a top choice for fine dining at a Chinese restaurant in Singapore. 
When it comes to their menu, they have dim sum treasures that include signature dishes and vegan meals. They also regularly add novel dishes to the menu.
Service Highlights
Celebration menu and packages
Various dining options and offers
Wedding venue
Customer Reviews
Despite being located at a prestigious hotel, Jade's value for money has made them a top choice by many for a stylish affordable Chinese restaurant in Singapore for 2020.
Many also like the fusion dishes that they come up with every now and then.
Melvin Yeo expressed his thoughts on Google Reviews:
"Tried the "Taste of Nostalgia" menu. Nice fusion taste of east and west. The food still maintains the authencity of Cantonese cuisine with some addition that spice up the dish. I like the ambiance as it is decorated with light colours but still having the usual Chinese restaurant setting. Highly recommend to those who need to host foreign friends or guest."
5. Putien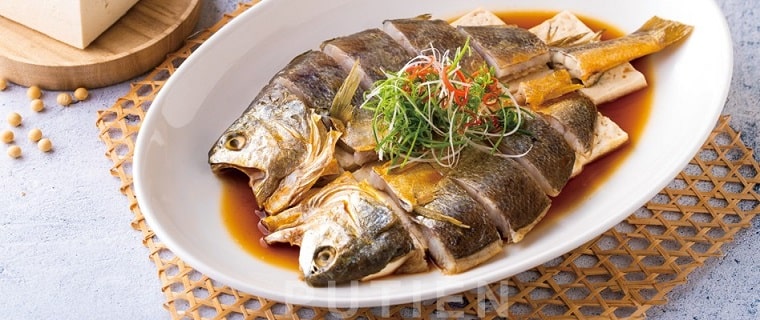 An award-winning restaurant, Putien serves Chinese cuisine in Singapore that provides personal and premium menu sets for both locals and tourists. The name comes from a region in China where nature can be seen in its most heavenly form, surrounded by seas and mountains
Customers will surely feel like they're in heaven too as they taste the specially-curated seafood dishes. Their menu consists of organic ingredients and focuses on freshness.
Pescetarians and seafood lovers both consider this to be one of the top Chinese restaurants on the island.
Service Highlights
Comfort food
Takeaway promotions
Customer Reviews
One of the reasons Putien is in this list is that its staff have a sincerity and heartwarming attitude to service that has captured the hearts of many visitors and locals. Of course, it doesn't hurt that they offer some of the best seafood dishes in Singapore too, as far as locals are concerned.
A reviewer from Google Reviews recommended some of the restaurant's best dishes and wrote:
"Sophisticated Chinese food, great ingredients and taste. Well served portions, nice environment and friendly staff (the waitress pilled the plum, patiently for one of our friends). The pork pawns full of collagen under a crispy skin is a must-try dish at this superb restaurant." 
6. Mitzo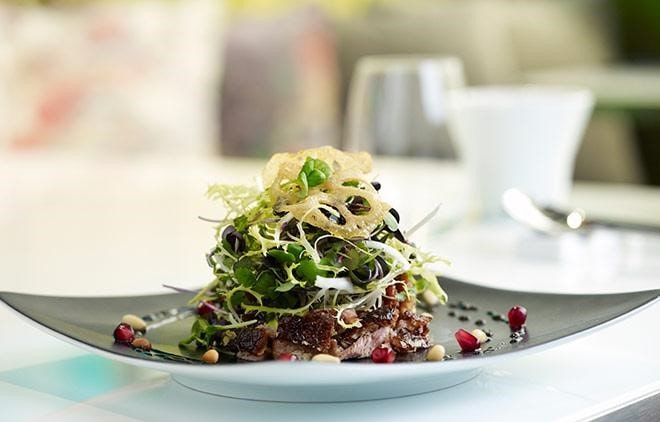 BEST FOR 
Contemporary Chinese cuisine, traditional cocktails
PRICING
Menu
WEBSITE
http://mitzo.sg/
ADDRESS
Level 4 Grand Park Orchard, 270 Orchard Road Singapore 238857
CONTACT DETAILS
 +65 6603 8855
OPERATING HOURS
Lunch: 12pm to 2.30pm

 

Dinner: 6.30pm to 10.30pm

Supper: 10.30pm to 1am (Thur to Sat; eve of Public Holidays)

Bar: 12pm to 1am (Sun to Wed), 12pm to 2am (Thur to Sat; eve of Public Holidays)
Mitzo is a Singapore Chinese restaurant that combines contemporary Chinese cuisine with traditional cocktails. Mitzo's interiors exude intimacy and comfort, an ideal place for closed gatherings with family and friends.
The chefs here bring out the authentic taste of Chinese cuisine by using high-quality ingredients and innovative methods. The specialities of this restaurant do not only include food either — they also take pride in their cocktails.
With upbeat music and stylish space, customers will be able to enjoy a memorable cocktail experience.
Service Highlights
Aesthetic and modern setting
Beverage programme
Compelling promotion sets
Customer Reviews
Customers of Mitzo love the wide range of menu sets that they can choose from. This gives them a chance to fully explore Chinese cuisine and the culture at their leisure.
A reviewer left this review on Google Reviews:
 "A chic and modern restaurant that serves up delicious and modern twist to traditional Chinese cuisine. The bbq pork is a must try. Service was attentive and personal. Overall a wonderful experience, worth a repeat visit!"
7. Yi Jia South Village Seafood Restaurant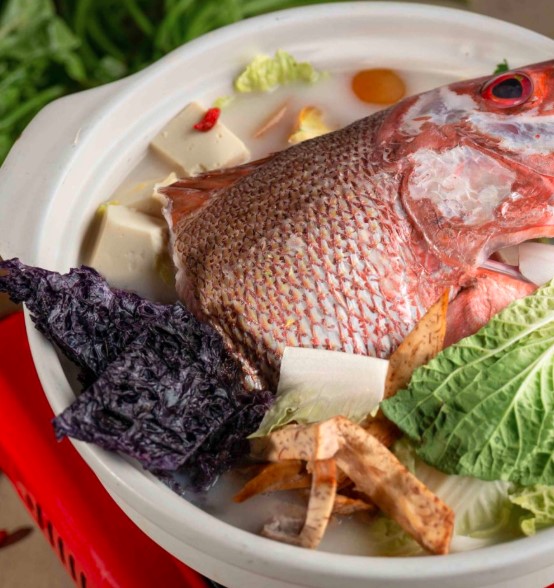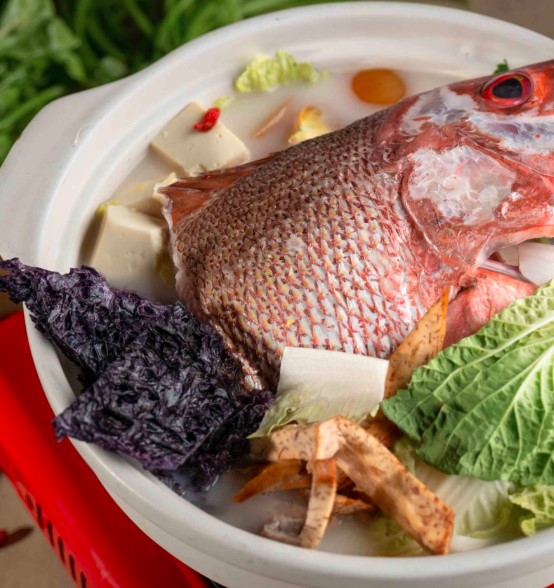 | | |
| --- | --- |
| BEST FOR  | Chinese seafood cuisine |
| PRICING | Menu |
| WEBSITE | http://yijiasouthvillage.com.sg/ |
| ADDRESS | 550-552 Macpherson Rd |
| CONTACT DETAILS | +6567478263 |
| OPERATING HOURS | Monday to Sunday, 11:00 – 23:00 |
Yi Jia Seafood Restaurant offers a laidback ambience and neighbourhood eatery feel with the passionate chefs at Yi Jia serving up extraordinary Chinese seafood at excellent prices. Located along Macpherson Road, Yi Jia South Village is the perfect location for a celebratory meal with friends, family, or big groups.
Service Highlights
Serves lunch, dinner and drinks
Takes Reservations
Walk-Ins Welcome
Good For Groups amd Good For Kids
Take Out
Delivery
Catering
Outdoor Seating
Customer Reviews
5-star Google Review from Ziggy C.:
"Food is good and reasonably priced for a neighbourhood standard. Caters for big groups. They have both indoor and outdoor seatings. If you would like indoor seating, it will be better to make a reservation in advance as it usually gets crowded during dinner time. 
8. Shang Social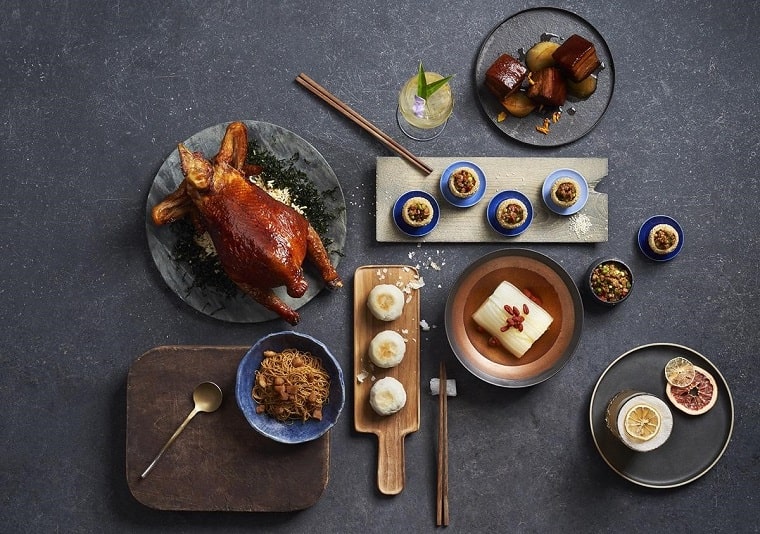 BEST FOR 
Authentic and contemporary Chinese cuisine
PRICING
Dining, MRKT, Bar
WEBSITE
https://shangsocial.com/
ADDRESS
Jewel Changi Airport, 78 Airport Boulevard, #01-219 to 222, Singapore 819666
CONTACT DETAILS
+65 63460260
OPERATING HOURS
DINING: 11:30am – 2:30pm, 6:00pm – 10:00pm (Last Order 9:30pm)

 

MRK: 9am – 11pm (Last Order 9:30pm)
Shang Social embodies the traditions of Chinese cuisine with a twist. With the most renowned chefs in the country, the restaurant serves a variety of flavours that show off the genuine taste of Cantonese, Huaiyang, and Sichuan regional dishes.
There's a division of their dining areas, which cater to formal, casual, and cosy gatherings or meet-ups. If you need dynamic restaurants where you can experience different parts of China's culture, this is the place to be!
Service Highlights
Three contemporary dining spaces
Exclusive accommodations and premium servings
Special promotions 
Customer Reviews
Customers are highly impressed with the Shang Social's broad range of menus and dining areas. Different parties holding events at the establishment say they were all pleased by their experiences.
James Loo had a blast at the restaurant's vibrant cuisine and shared some food tips on Google Reviews:
"Interesting restaurant. The casual dining area is opened the whole day while the fine dining has a break in the afternoon. Do book a table if you're going for the fine dining. Tables are limited. While you're there, try the ice cream. The Yunna Ham ice cream and the Yunnan Pu Er ice cream are a must try. Go for separate servings to taste the individual flavour, and then mix both for a surprising yet amazing third flavour!" 
9. KA-SOH RESTAURANT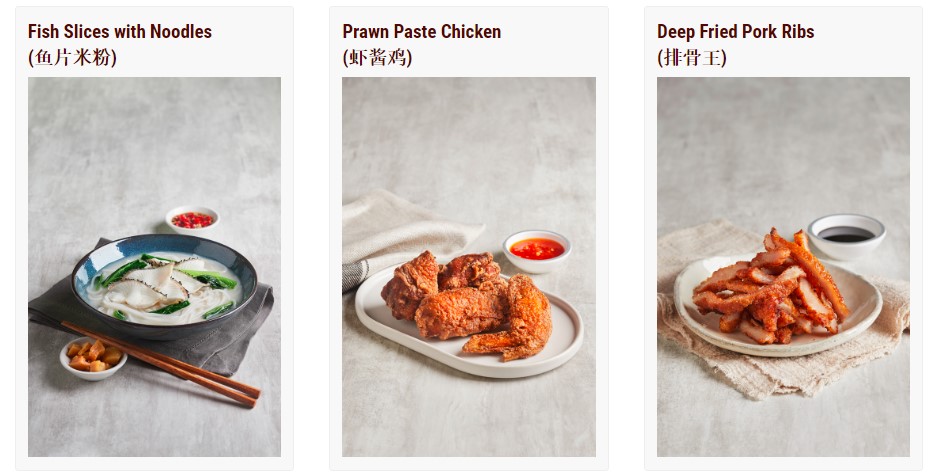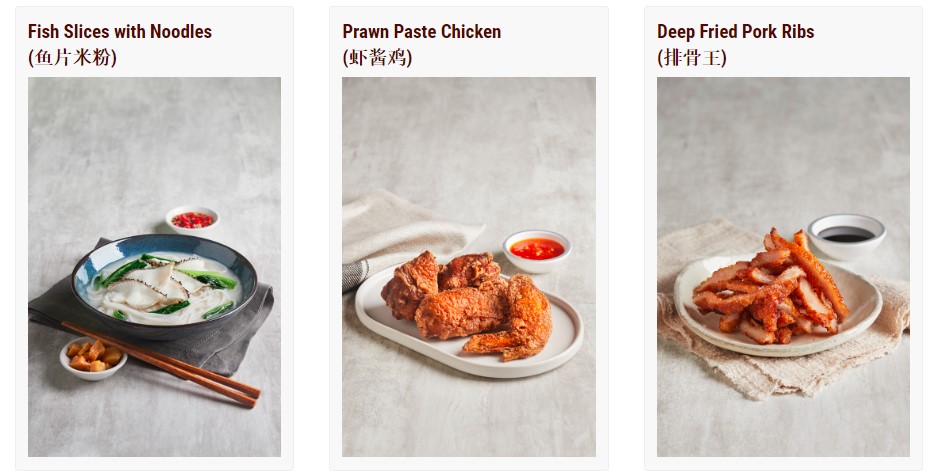 BEST FOR 
Authentic Chinese cuisine; awarded as Singapore Michelin Guide's Bib Gourmand restaurant in 2016
PRICING
https://ka-soh.com.sg/downloads/alumni-menu.pdf
WEBSITE
https://ka-soh.com.sg/
ADDRESS
2 College Road (Alumni Medical Centre) Singapore 169850
CONTACT DETAILS
+65 6473 6686
OPERATING HOURS
Business hours (daily):
11:30AM – 2:30PM
5:30PM – 9:30PM
Intertwined with Swee Kee Eating House's history, Ka-Soh has become a house-hold name in the Singapore. Founded by Tang Tat Cheong in 1995, the brand came to be from the nickname which regular customers gave to Swee Kee Eating House. Presently, Ka-Soh has since established footprints in Malaysia and Indonesia, with Ka-Soh Restaurant in Outram being awarded as Singapore Michelin Guide's Bib Gourmand restaurant in 2016.
Service Highlights
Customer Reviews
5-star Google review from SingWei Wong:
"My fav to go lunch place for a rainy day, the signature fish noodles is as good as day 1. Surprised that this Michelin Bib Gourmand restaurant is not as busy as expect. The prawn paste chicken n prawn rolls are very nice too." 
10. Eat at Taipei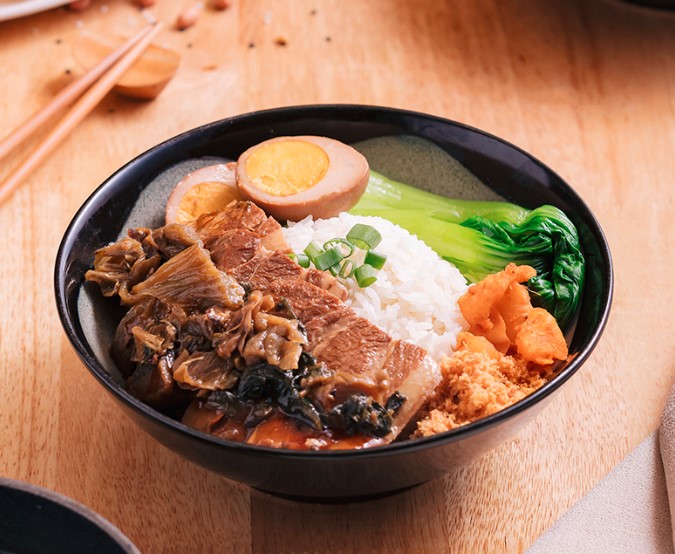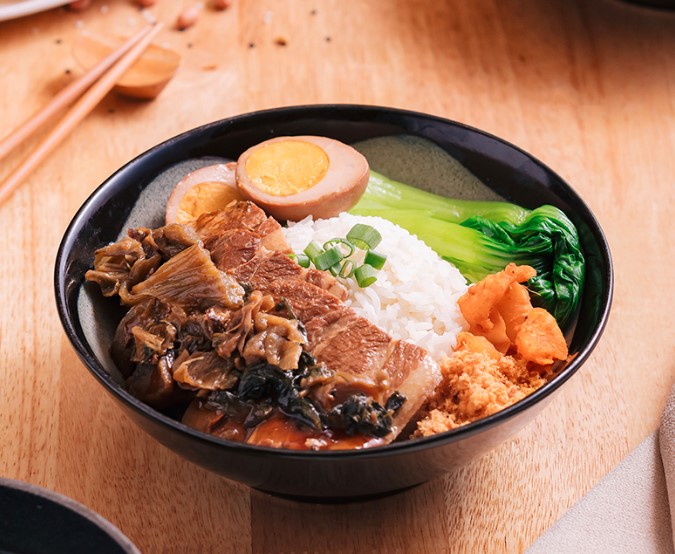 Coupling the top favourite Taiwanese street delicacies with trendy desserts, Creative Eateries embarks on a bold dining concept called Eat at Taipei that emulates the many fascinating characteristics of Taiwanese street food subculture. Eat at Taipei offers a variety of classic Taiwan favourites such as Oyster & Pork Intestines Mee Sua (大肠蚵仔面线), Tainan Seafood "Coffin" Toast (官財板), and Rao He Braised Beef Noodles (红烧牛肉面).
Service Highlights
Their Taiwan Street Snacks section are updated regularly, with the latest additions being the savoury Hualian Spring Onion Pancake and the juicy Braised Pork Buns.
Pairing these Taiwanese delights are the quintessential beverages and desserts, from the all-new Yogurt Smoothie series (酸奶冰沙系列) to the specially curated Taiwanese desserts, and other the sweet indulgences
Customer Reviews
5-star Google review from Wang Wang:
"Staff were friendly and helpful in terms of helping with the selections of food and what to recommend. They are attentive to towards what you need and will provide further assistance if need be.
Food and beverage duration didn't take too Long for non-peak period. Overall, a pleasant dining experience." 
11. Fifth Season Tangra Chinese Restaurant


Indian Chinese cuisine was born in Tangra, located on the east of Kolkata, the only China Town in India. Fifth Season Tangra Chinese Restaurant aims to bring the fusion of this flavorful cuisine in Singapore.
Service Highlights
Takes Reservations
Walk-Ins Welcome
Good For Groups and Good For Kids
Take Out
Delivery
Catering
Waiter Service
Outdoor Seating
Customer Reviews
5-star Facebook review from Ishita Deshmukh:
"Fifth Season has a good range of vegetarian and non vegetarian choices. The food was very good and very quick service. Would certainly recommend it for those who like indo-chinese food." 
12. Di Wei Teochew Restaurant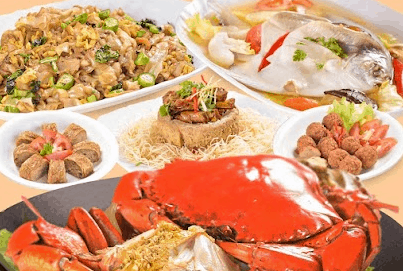 | | |
| --- | --- |
| SERVICES | Teochew dishes |
| WEBSITE | |
| ADDRESS | 1 The Oval, Singapore 797859 |
| CONTACT DETAILS | +65 6262 5946 |
| OPERATING HOURS | Monday – Sunday: 11:30 AM – 2:30 PM, 5:30 PM – 10:00 PM |
Now, if you specifically want Teochew cuisine, then Di Wei should be the Chinese restaurant you visit. This restaurant offers braised ducks, bean curds, hand-made pig trotter jelly, and many other Teochew classics.
It also has bento boxes which come with a 30% discount. And for those who want to enjoy meals with their loved ones, Di Wei offers bundle meals for up to 5 pax.
That said, Di Wei only accepts dine-in reservations for only a maximum of 5 fully vaccinated adults or unvaccinated below-12 children. So, if you want to enjoy your meal with a bigger group, this restaurant may not be what you need to visit right now.
Luckily, Di Wei still delivers its delicious meals to anyone within the island. Customers need only order from its convenient online selection.
In addition to its delivery service, Di Wei also does catering. So, those who want to enjoy their Teochew meals with more people in venues of their choosing can rely on Di Wei.
Service Highlights 
Authentic Teochew cuisine

Bundle meals for large groups

30% on Bento boxes and other occasional discounts

Delivery and catering service available
Online and phone reservations
13. Wok Master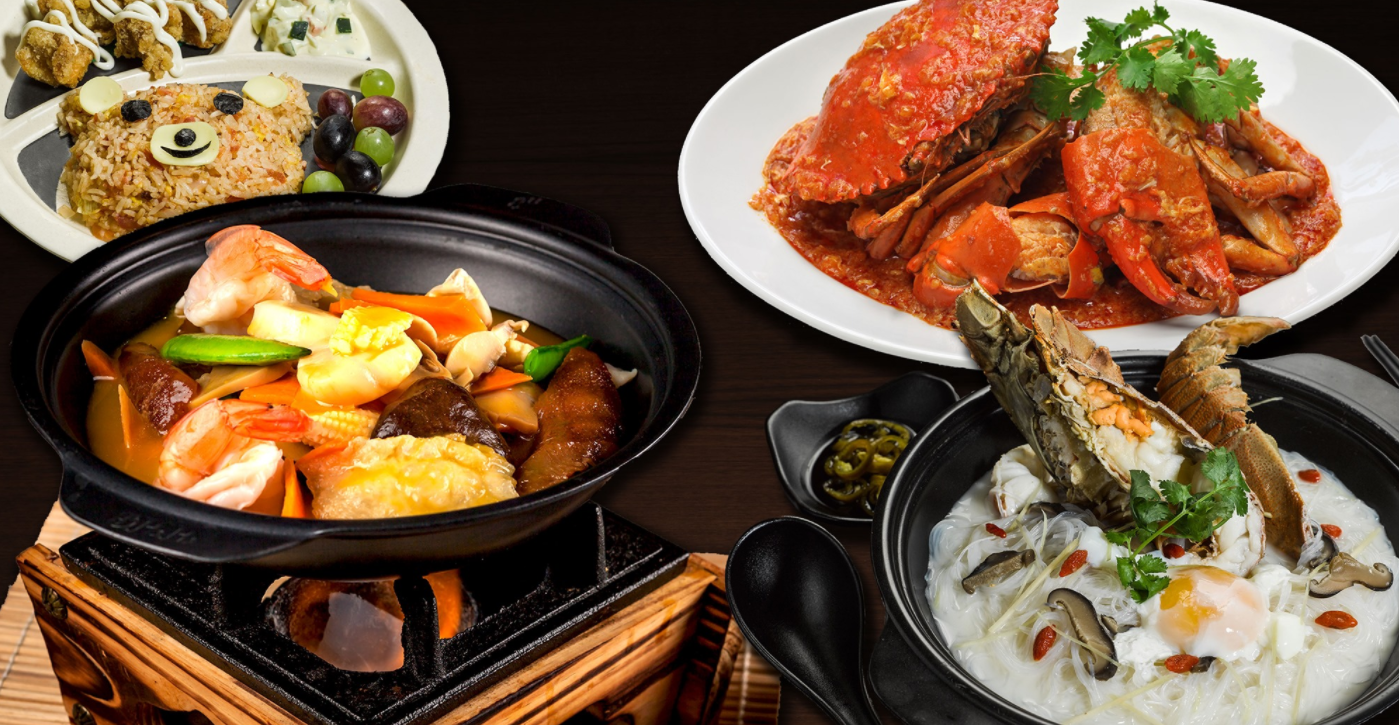 SERVICES

Authentic Tze Char Experience

WEBSITE

ADDRESS

5 Changi Business Park Central 1
#01-28
Singapore 486038

 

180 Kitchener Road
#02-51/52
Singapore 208539

 

20 Pasir Panjang Road
#02-13 Mapletree Business City
Singapore 117439

CONTACT DETAILS

6909 3144 (Changi City Point)
6835 9096 (City Square Mall)
6255 3153 (Wok Master Express)

OPERATING HOURS

Monday – Sunday: 11:30 AM – 2:30 PM, 5:30 PM – 10:00 PM
Wok Master endeavours to provide the authentic Tze Char experience to each and every customer. One of the things the restaurant does to achieve such a feat is by making use of the slow cooking method with the aid of the humble claypot and wok.
The result? Dishes that are rich in flavour.
Aside from the aforementioned kitchen tools, Wok Master also uses the freshest and finest ingredients available in the market, which contribute to the flavours and overall quality of each dish. 
Now, Wok Master has an extensive menu to choose from, which features seafood, chicken, beef, pork, and vegetarian dishes. The menus for both drinks and desserts are sizable as well.
Some of our personal favourites include the Boxing Chicken, the Egg White with Crab Meat and Broccoli, the Chili Crab, the Claypot Crab Tang Hoon, the Dual Style Prawns. the Three Cup Chicken, the Wok Master Honey Sambal Spare Ribs, the Wok Master's Special Beancurd, the Royal Three Eggs Spinach, and the Claypot Vegetarian Hor Fun. For drinks and dessert, we recommend the Blooming Jasmine Tea and the Mango Pomelo Sago respectively.
Other noteworthy things about the Wok Master are the locations, which are all fully airconditioned and follow the Covid-19 protocols; as well as the customer service, which is delivered by respectful and quick on their feet servers. 
Service Highlights 
Extensive food, drinks, and desserts menu

Authentic Tze Char experience
Excellent customer service
Several locations
14. Gim Tim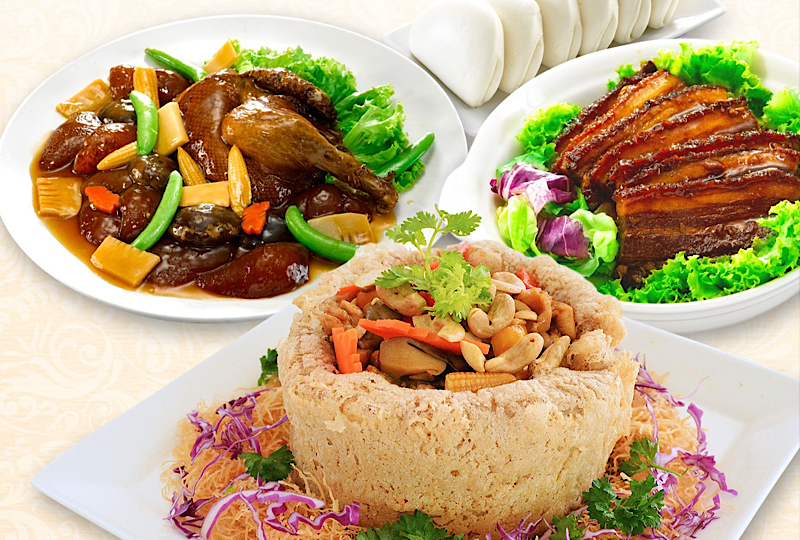 SERVICES

Hokkien and Cantonese cuisine

WEBSITE

ADDRESS

Blk 157, Ang Mo Kio Avenue 4 #01-546 Singapore 560157

CONTACT DETAILS

+65 6459 7766

+65 6458 0467

OPERATING HOURS

Monday – Friday (Lunch 11.30am – 2.30pm / Dinner 6.00pm – 10.30pm)

Sat, Sun, Public Holiday (Lunch 11.00am – 2.30pm / Dinner 6.00pm – 10.30pm)
For over 45 years, Gim Tim has been serving Hokkien and Cantonese cuisine to their customers. They use the finest and freshest ingredients in cooking their dishes.
As one of the pioneers in serving the said cuisine, they have established their name in the food and beverage industry. Today, they are known for their signature dish, "Buddha Jumps Over the Wall."
In terms of pricing, their dishes can be priced affordably a little more than the average. Of course, it depends on the dish and their specialities but their food is praised to be of excellent taste and quality.
For large groups, we like that they have a set menu to order from. This is a good deal for their customers to save more instead of ordering ala carte. 
Over the years, Gim Tim made their own mobile kitchen which can serve customers outdoors in different locations. They are now more accessible than before.
Service Highlights 
Wide selection of food
Different menus
Can cater weddings
Reasonably-priced menu
15. Zing by

Xi

Yan

SERVICES

WEBSITE

ADDRESS

2 Paya Lebar Road, #01-06/07/08, PLQ Parkside (Below Park Place Residences), #01-06/07/08, Singapore 409053

CONTACT DETAILS

Call +65 6530 3548

WhatsApp +65 8949 8748

OPERATING HOURS


Daily Lunch: 11:30 AM – 3:00 PM (last order 2:30 PM)

Daily Dinner: 5:00 PM – 10:00 PM (last order 9:30 PM).

Ice cream bar: 11:30 AM – 10:00 PM Afternoon tea: 2:30 PM – 5:00 PM
Zing at PLQ is the third brand and concept created by the team behind Xi Yan Maxwell and Xi Yan Shaw. Unlike others, they are in collaboration with The Social Kitchen in order to benefit disadvantaged communities by creating jobs.
Through the use of sustainable produce, Zing offers a healthy variety of nutrient-packed meals for everyday dining and well-being. A must-try for anyone who appreciates healthy living and hearty comfort food.
Power salads and grain bowls accompanied by bespoke dressings, pasta/noodle dishes prepared in experimentally tasteful ways, or the popular artisan ice-cream made in-house are all available for a quick fix or a special occasion with friends and family.
Of course you will have a great time in eating these sumptuous food with their modern, chic indoor dining destination also has a lush, breezy al fresco area.
At the end of the day, nothing beats a good bottle of wine or a cold beer accompanied by a spread of flavorful tapas.
Service Highlights 
Healthy comfort food

Nice ambiance

Chinese fusion style
Customer Reviews
"Love the food here and the collaboration with social kitchen. There are experienced staff providing guidance to the other staffs to ensure the food are served timely and correctly etc. They serve Chinese food with a touch of fusion style. Ordered salivating chicken, pork belly, white bee hoon, croffle, and mixed tang yuan. The mains were delicious and the pork belly is soft and tasty. The prawns in the white bee hoon were fresh. The desserts were nice too. Like the tang yuan." – XJ Zz
"Really amazing food! who knew! We just walked past and it was packed. These dishes we ordered were splendid… especially the abacus thing 😋" – Kenneth Lou
"Had a nice dinner here. Good service, comfortable environment and pleasant decor. Had a Thai salad, abacus seeds (suanpanzi 算盤子), braised pork (紅燒肉) and yong tau foo (釀豆腐). For drinks, we had kumquat since it's not something we see often elsewhere. All food and drinks were great, had a sense of home-cooked food which was tasty without being over-flavoured/too oily (油而不膩). Would love to go back and try their other dishes 😋" – Stefan Pang
---
Whether you're a local or a tourist, the flavorful dishes at these restaurants will surely sate your appetite! So next time you wake up in the middle of the night with a grumbling tummy, don't just search for a "Chinese restaurant near me". Tell us which of these restaurants you ended up visiting and what dishes you had too!
If you want to explore even more Chinese restaurants, by the way, check out our list of where to get the best dim sum in Singapore too. You'll be glad you did, we promise you!
---
*Images are taken from each company's official websites/social media.