By Ryan Lim
A celebration isn't complete without a cake, but what do you do if you've forgotten to bring one to an event? Well, fortunately for you, you can just call for some cake delivery in Singapore when needed!
Luckily for us, we have no shortage of shops to go to for cake delivery in Singapore. Whether you need a centrepiece for a birthday, a festival, or any gathering of sorts, there's a patisserie on the island capable of delivering the goods.
We'll list the ones we've found to be most worth your dollars. For your next cake craving or celebration, here are the shops with the best cake delivery services in Singapore.
Note: Due to the COVID-19 pandemic and Circuit Breaker, some of the cake stores in our list have changed policies, operating hours, and the like. Where there's been a notable change we could confirm, we've noted it for the bakeries below.
1. OSCAR'S CAKES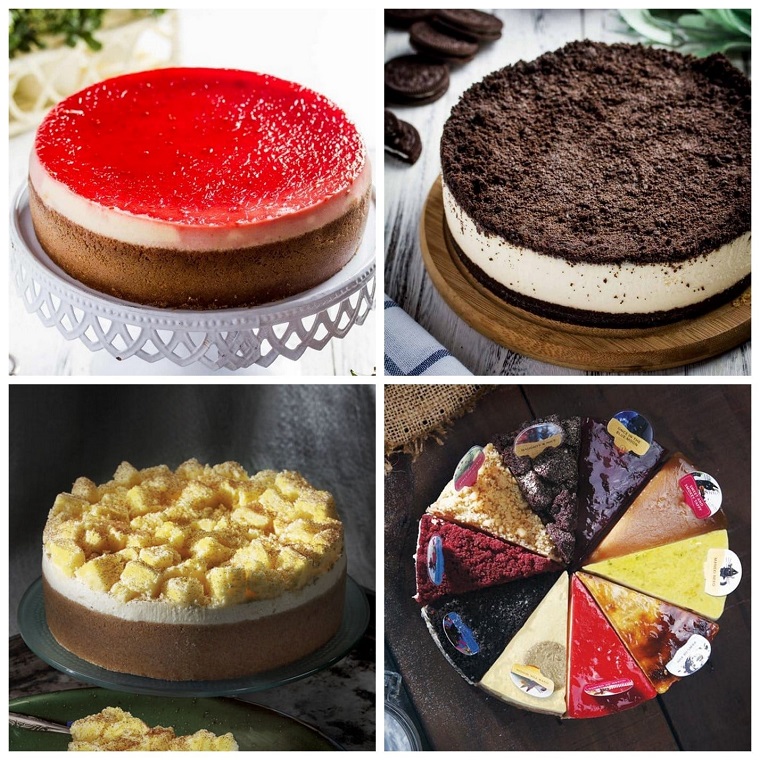 BEST FOR
Same Day Cakes With Free Delivery
PRICING
Signature Cheesecakes: From SG$53
Fruity Cheesecakes: From SG$58
Local Delights: From SG$53
DELIVERY FEE
Free delivery island-wide
WEBSITE
https://www.oscarscakes.com/
ADDRESS
Singapore
CONTACT DETAILS
[email protected]
OPERATING HOURS
9am to 7pm Monday to Sunday
Looking for a great cake delivered on the same day or next day anywhere in Singapore? That is what Oscar's Cakes does so well. Delivery is always free, so you know what you are paying for.
Oscar's Cakes started out as a father and son business venture, with Oscar preparing the cheesecakes and his son managing the delivery using his bicycle. The team has since grown from their humble beginnings 20 years ago. Today, they provide speedy cake delivery in Singapore using motorised vehicles… but they still do make each cake with love.
Cheesecake connoisseurs will love their homemade gourmet cakes, available for delivery to anywhere and everywhere in Singapore. They also offer a wide range of flavours, from classics to novelties.
If you want tried and tested flavours, then go with their signature cakes. For people with more adventurous palates, try out their Durian cheesecake or The Yuan Yang Coffee & Tea.
WHAT PEOPLE LIKE
Free delivery island-wide
Next day cake delivery in Singapore
Cheesecakes infused with local favourites and interesting local flavours
2. SUSUCRE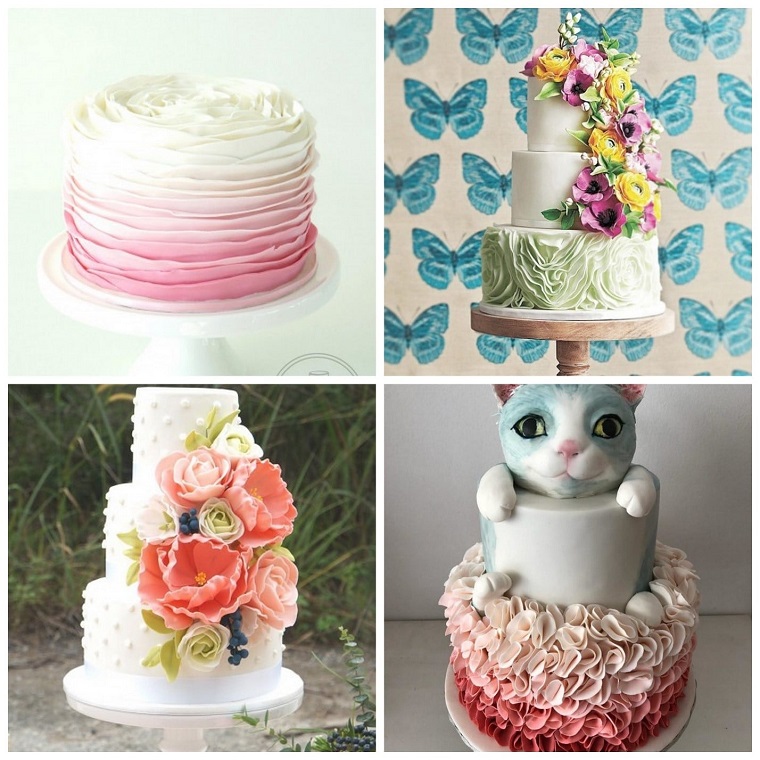 BEST FOR
Customised cakes
PRICING
Fondant Cakes from SG$160
All-Natural Cakes from SG$150
Cupcakes from SG$4.50/piece
DELIVERY FEE
Fees may vary
WEBSITE
http://susucre.net/
ADDRESS
#01-01, 405 Race Course Road, Singapore 218654
CONTACT DETAILS
65 9867 2176 / 65 6909 9499 | [email protected]
OPERATING HOURS
 
Susucre is known for their creative and thoughtfully designed customised cakes. They're also among the most popular shops for cake delivery in Singapore.
Customers can avail of their custom dessert tables to impress guests with European-inspired cakes and desserts. More importantly, patrons are sure that their cakes actually taste as good as they look.
For people with allergies or dietary restrictions, Susucre will work with you to find a suitable cake too. They can make egg-free, dairy-free, and vegan cake flavours on request.
WHAT PEOPLE LIKE
Ganache-covered cakes that hold up well even in hot and humid climates
Options for egg-free, dairy-free, and vegan cakes
Swiss fondant that's as tasty as it looks
CUSTOMER REVIEWS
Customers left positive reviews on Google for their impressive designer cakes and wedding cakes. Abigail Eats wrote:
"Annina and the team crafted us the loveliest three-tiered wedding cake, pulling together our chosen colour theme and flowers in such an elegant and artistic way. We had both hand-painted watercolour flowers, and utterly life-like ones sculpted out of fondant on our cake, which looked utterly spectacular. Working with them was a breeze, and the cake arrived in perfect condition at the time we specified."
3. UGLY CAKE SHOP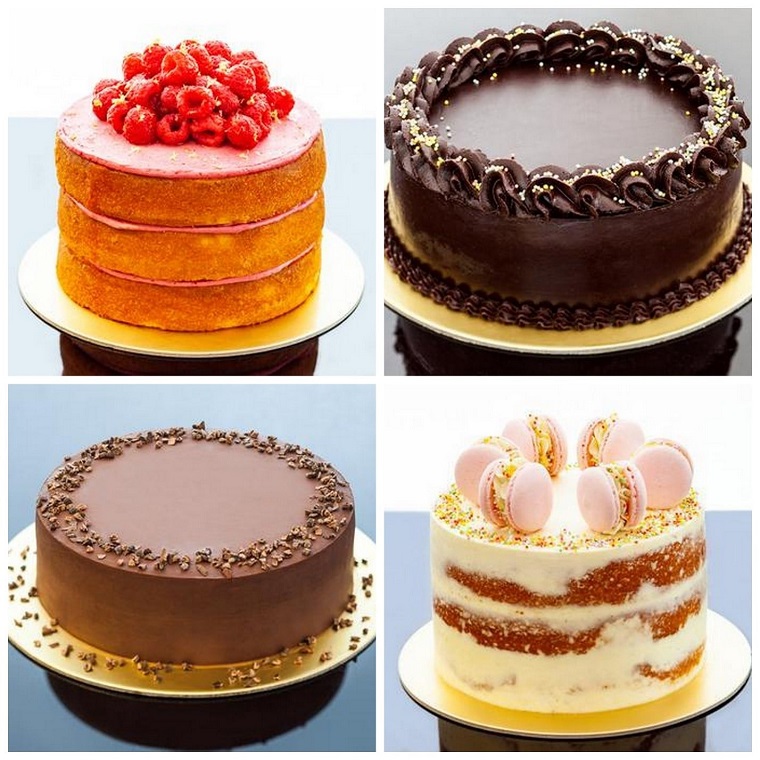 BEST FOR
Chocolate cakes
PRICING
Whole Cakes: From SG$55
Special Dietary Requirements (egg-free/dairy-free): From SG$60 (cake) / from SG$25.20 (cupcake)
Cupcakes: From SG$22.80
Cookies, Brownies & Loaves: From SG$20
DELIVERY FEE
Priced from $20.50, delivery is waived for orders above $300 (T&Cs apply)
WEBSITE
http://www.uglycakeshop.sg/
ADDRESS
535 Kallang Bahru, GB Point,
#01-06, Singapore 339351
CONTACT DETAILS
82288300
OPERATING HOURS
10am till 7pm
Mondays to Saturdays
(Closed on Sundays & Public Holidays)
Ugly Cake Shop doesn't actually make ugly cakes, it just means that they value high-quality ingredients over flashy, unhealthy ones. They reduce sugar content in all their baked goods and prefer buttercream to fondant, for example.
As a result, the flavours are balanced and the cake is healthier for you! This makes them a great choice for a cake delivery in Singapore if you're at all health-conscious.
Note that they also have special cakes for various needs. For people with dietary restrictions, for instance, the Zainasaurus (From SG$60) can either be made without eggs, dairy or nuts.
Note: Circuit Breaker has caused them to suspend order receipt, but they may be opening again soon. Keep an eye on their Facebook page to stay informed.
WHAT PEOPLE LIKE
No artificial ingredients
Muslim-friendly cakes (no pork, lard, alcohol or gelatine), unless otherwise stated
Cakes suitable for octo-lacto vegetarians
Part of their proceeds are donated to the nutritional fund of kids in Shallom School in Dili, Timor-Leste
CUSTOMER REVIEWS
For their fuss-free ordering process, well-balanced flavours and kind service, past customers have given Ugly Cake Shop 5-star ratings on Google Reviews. Tiffany Chan wrote:
"Ordered a 7-inch, frosted on the side, Juliana (salted caramel) cake for my mom's birthday. The ordering process was fuss-free, and the cake was a lot more delicious than I'd expected! Will be back."
4. WHYZEE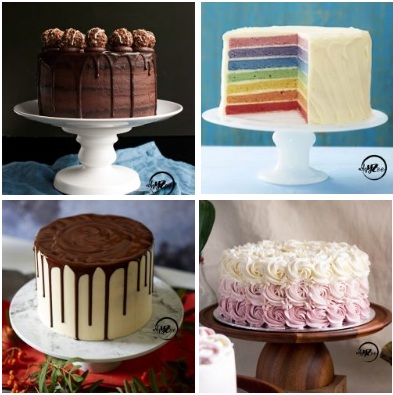 | | |
| --- | --- |
| BEST FOR | Celebration cakes and cupcakes |
| PRICING | From $11.90 |
| DELIVERY FEE | Free Delivery on all orders above $80 |
| WEBSITE | |
| ADDRESS | 352 Clementi Ave 2, #01-109, Singapore 120352 |
| CONTACT DETAILS | 9773 2434 (Whatsapp) | [email protected] |
| OPERATING HOURS | Monday to Friday, 9:30am-6:30pm; Saturday, 11am-1pm |
Whyzee houses a huge collection of specialized cakes and cupcakes perfect for any celebrations and occasions. They have a variety of cake types and flavours for all your preferences. 
For the slightly health conscious ones or those with strict healthy lifestyle, you can avail their eggless or vegan cakes. Otherwise, you are free to enjoy their delectable ganache cakes and cheesecakes.
Whyzee also creates seasonal cakes for specific holidays or special events like Valentine's Day, Mother's Day, Christmas, etc.
WHAT PEOPLE LIKE
Budget-friendly cakes

Healthy cake options

Always freshly baked

Decorative cake designs
CUSTOMER REVIEWS
Whyzee makes sure that they make any celebration more fun and delightful with their selection of artisanal cakes. Here is one of the many positive reviews that they are consistently getting.
"It was my colleague's birthday yesterday. I contacted Whyzee via whatsapp and placed a chocolate cake order online nearly noon for delivery to office before 5pm. Their response is super fast and delivered the cake in good condition timely. Candles and birthday tag provided. Wording on cake was perfectly done as well. My colleagues and I love the texture of the cake and we will definitely recommend and order again. Thank you!"
5. PATISSERIE G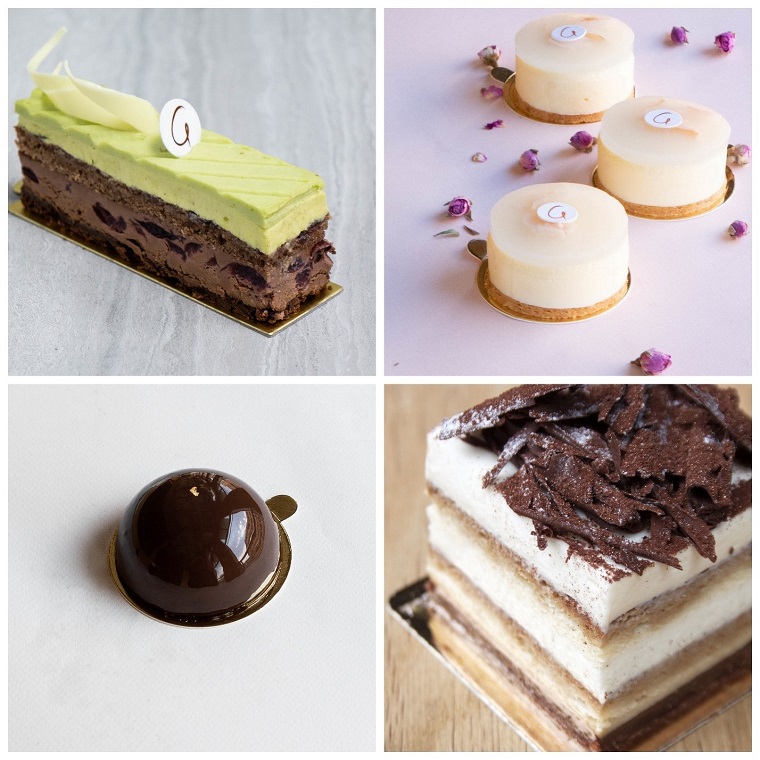 BEST FOR
Chocolate dome cake
PRICING
Whole cakes from SG$80
DELIVERY FEE
Orders $100.00 nett and above currently qualify for free delivery
Regular Deliveries ($25.00) for orders below $100.00
WEBSITE
https://www.patisserieg.com/
ADDRESS
9 Raffles Boulevard, #01-40 Millenia Walk, Singapore 039596
CONTACT DETAILS
(65) 6338-7578
OPERATING HOURS
Monday | 7:30am – 9:00pm
Tuesday | 7:30am – 9:00pm
Wednesday | 7:30am – 9:00pm
Thursday | 7:30am – 9:00pm
Friday | 7:30am – 10:00pm
Saturday | 10:00am – 10:00pm
Sunday | 10:00am – 9:00pm
A dessert is an indulgence, and no one knows this better than Patisserie G. They sell perfectly-sized cakes and pastries to satisfy your cravings, as a result.
Their bestselling chocolate dome cake, The G-Spot, is available in individual pieces (SG$19 each) or a petite 18cm dome for sharing. Larger sizes are also available for special events and gatherings.
Note: They're still open, but have a Circuit Breaker menu you can order from if you want some of their food while staying home due to COVID-19. 
WHAT PEOPLE LIKE
Elegant slices and individual pieces
Nice, cosy space for hangouts
Good selection of desserts and gateaux for cake delivery in Singapore
Regular promotions for added savings
CUSTOMER REVIEWS
Customers not only love the cakes and desserts, but the Patisserie G cafe as well. Their tasty treats are matched by a quiet and cosy space with excellent customer service.
While their confections are on the pricier side, the quality of the cakes and pastries justify the price. Mun Yung Kan left a short but sweet review:
"Consistently good for the last 5 years"
6. SOOPERLICIOUS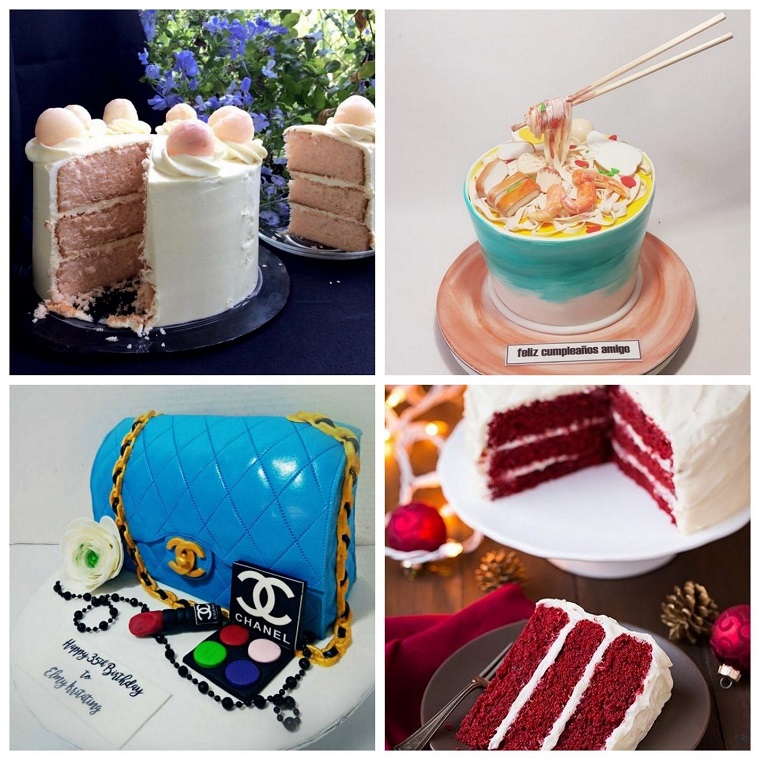 BEST FOR
Birthday cakes, halal cakes
PRICING
Birthday Cake: From SG$65
Gourmet Cake: From SG$50
Dessert: From SG$60
Celebration Cake: From SG$150
DELIVERY FEE
Standard delivery fee is from SG$15 to SG$35, depending on location & time requested
Extra charges for CBD area & Sentosa Island
WEBSITE
http://sooperlicious.com/
ADDRESS
183 JALAN PELIKAT B1-92 SINGAPORE 537643
CONTACT DETAILS
65 9101 5856 | [email protected]
OPERATING HOURS
 
Sooperlicious has been supplying halal cakes since 2009. They want to make cakes as fun and delicious as possible, so bring your crazy cake ideas to them and they'll do their utmost to make it a reality.
Plus, they keep their cakes as affordable as possible to be accessible to more people. Overall, they're one of the most fun options if you want some creative cake delivery in Singapore.
WHAT PEOPLE LIKE
Halal cakes
Budget-friendly cakes
Customisable birthday and celebration cakes
Cake classes
Beautiful 3D cakes
CUSTOMER REVIEWS
Sooperlicious has glowing reviews on Google. They praise the owner, Hanna, for being accommodating and friendly.
They also commend their delicious cakes and beautiful designs. Here's what Delaila has to say:
"This was my 2nd time ordering from Sooperlicious Cakes. The first was an Elmo 3D cake, it was perfect! This time, a Super adorable penguin 😍😍.
I must say that Sooperlicious is the go-to place when you need a 3D cake, the customer service is nothing but professional and friendly. Very detail oriented and they really do listen to what you want and definitely deliver!
Taste wise, the chocolate is rich but not to the point where it feels "heavy" or loaded with sugar, Hope I make sense. It's very moist and the vanilla cream was light but flavourful. 👍  👍  👍  👍 
Thank you for making 2 of my nephew's birthday a Super memorable one! Will definitely order from you in the future! Thank you for the hard work and effort! ❤️❤️❤️"
7. P.OSH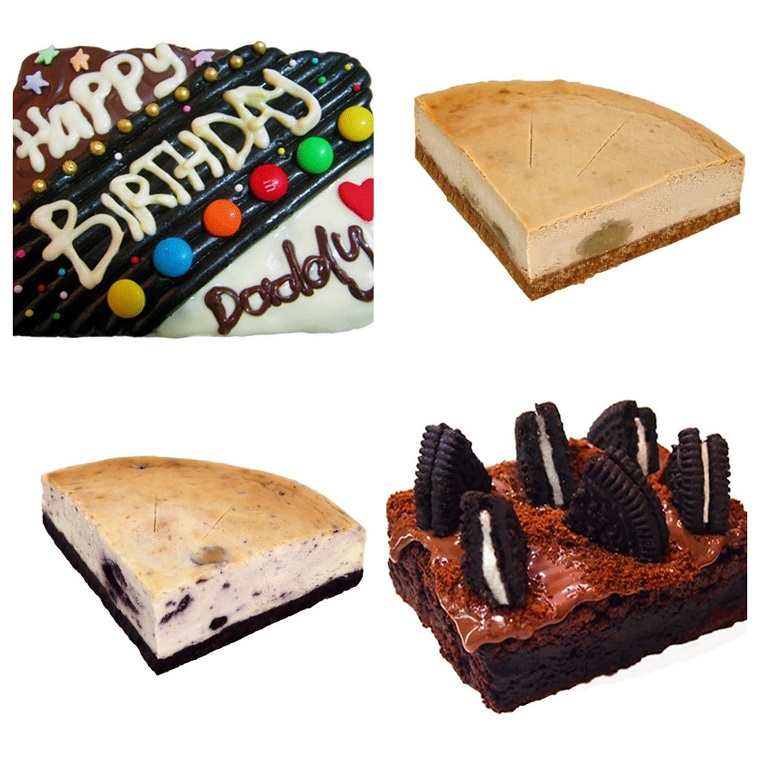 BEST FOR
Customised desserts
PRICING
Brownies: From SG$3.30 per piece
Cheesecakes: From SG$15 (quarter)
Cookies: From SG$3.30 per piece
Crumbs: SG$28
Treats: From SG$15
DELIVERY FEE
For website orders:
Net value less than $25.00 → $25.00/location
Net value from $25.00 to $250.00 → $10.00/location
Free delivery for orders SG$250 and above
WEBSITE
https://posh.sg/
ADDRESS
Kovan
9 Yio Chu Kang Road
#01-41, Space @ Kovan
Singapore 545523

Dhoby Ghaut
11 Orchard Road
#B1-40, Dhoby Xchange
Singapore 238826

Telok Ayer MRT
7 Cross Street
Telok Ayer MRT Station
Singapore 048416
CONTACT DETAILS
90070014 | [email protected]
OPERATING HOURS
Kovan
11:00AM to 6:00PM
Saturdays: 11:00AM to 4:00PM
Closed on Sundays

Dhoby Ghaut
12:00PM to 9:30PM
Closed on Sundays
P.Osh upholds traditional baking techniques, putting as much attention and care into their products as possible. Plus, they care about their patrons' well-being, so they use only natural and premium ingredients.
They're particularly good at cheesecakes and brownies, so if you want those for your cake delivery in Singapore, give them a call.
Note: They were initially granted an exception so they could sell off their remaining stock of brownies, but it seems as though they will only reopen in June 2020, after Circuit Breaker.
WHAT PEOPLE LIKE
Supports fundraising efforts and charitable causes
Observes best practices to maintain Halal integrity
Customised brownies
CUSTOMER REVIEWS
People love their chewy brownies and tasty cheesecakes. They're highly rated on Google Reviews. Yan Qing Oh wrote:
"The staff is friendly and helpful! They have the best brownies in town. Would highly recommend anyone that love brownies to try. You can even customize your own wording on the brownies for birthday or anniversary :)"
8. HAPPY OVEN

| | |
| --- | --- |
| BEST FOR | Authentic traditional baked goods with a modern twist |
| PRICING | From SGD $0.80 Only! |
| DELIVERY FEE | Free delivery options available |
| WEBSITE | http://www.happyoven.com.sg |
| ADDRESS | 40 Beo Crescent #01-08 Singapore 160040 |
| CONTACT DETAILS | 62707411 | [email protected] |
| OPERATING HOURS | 5am to 7.30pm |
Happy Oven is one of the few existing traditional bakeries left on the island. They defy time to bring you those traditional cakes and confectioneries you enjoyed in your childhood.
That said, they've made some concessions to modernity too. For example, they now offer speedy cake delivery in Singapore.
Over the years, they've also been able to provide greater varieties and amounts of patisserie. This has helped them cater to the increasing demand for them to do event (personal & corporate) catering.
Note: You can order cakes from them again for either pickup or delivery on 12 May, but you can't buy bread from them unless you walk into their shop. Their current operating hours are 5am to 6pm.
WHAT PEOPLE LIKE
Specialty selections that include Apple Crumble, Ondeh Ondeh Cake, Traditional Pandan Kaya Cake, Sugar Roll, and Choux Pastries (Cream Puff & Eclairs)
Extensive range of fruity, savoury, and chocolate-based products
Open from 5am to 7.30pm
CUSTOMER REVIEWS
They have a lot of compliments from clients on Facebook. Look at this recommendation via Facebook from Carolyn Marianne Sim:
"Ordered the Ondeh Ondeh Cake recently, and it was a crowd pleaser! Everyone loved it, not too sweet, and not too much cream, it was good with those who don't like cream too. The coconut topping on the cake was very generous, and it tasted really fresh!"
9. THE PATISSIER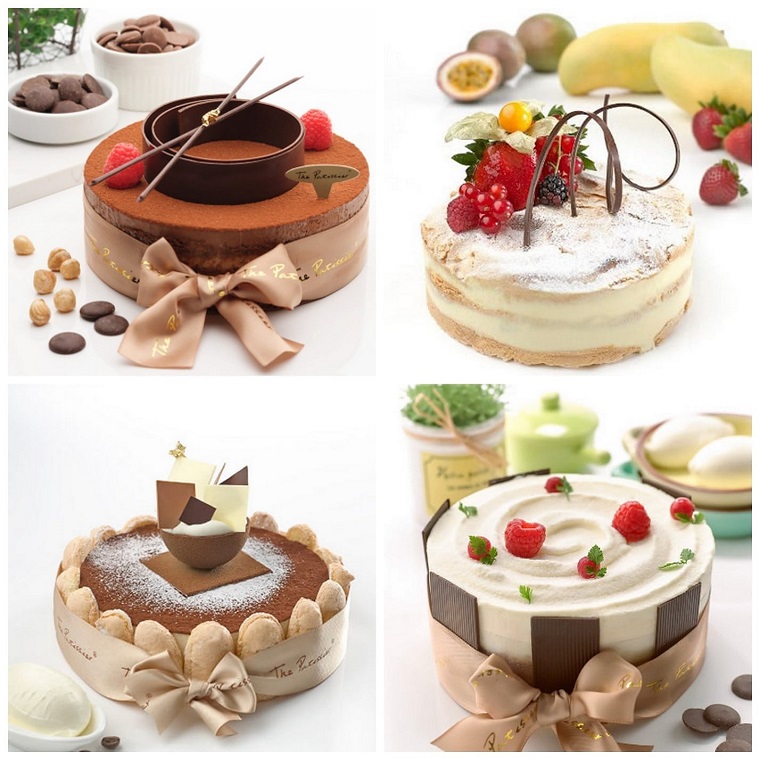 BEST FOR
Passion fruit meringue, eco-friendly packaging
PRICING
Chocolate Cakes – From SG$50.29
Meringue – From SG$50.29
Fruit-Flavoured Cakes – From SG$48.15
Cheesecakes – From SG$50.29
Exotic Cakes – From SG$50.29
Tarts – From SG$48.15
Celebration Cakes – From SG$77.04
DELIVERY FEE
 Delivery charges are at $20 + GST, which covers a one-time delivery trip only
WEBSITE
https://www.thepatissier.com/
ADDRESS
4, Mohd Sultan Road #01-01 S(238955)
CONTACT DETAILS
The Patissier
6737 3369 | [email protected]

Design Concierge
6220 5565 | [email protected]
OPERATING HOURS
The Patissier
Mon – Fri: 10am – 7.30pm
Sat, Sun and Public Holiday: 10am – 4.30pm

Design Concierge
Mon – Fri: 10am – 5pm
Sat, Sun and Public Holiday: Closed

The Patissier combines traditional French baking with exciting flavours. Since they opened and started offering cake delivery in Singapore in 2000, they've established a loyal base of customers for their handcrafted cakes and pastries.
Their bestselling cake is the Passion Fruit Meringue (from SG$50.29, 6 servings), though they have a large selection to suit any taste or cake preferences.
The lead time for their cakes is 2 days. You don't need to be a member to order a cake online.
Note: Like most bakeries, they're closed at the time of updating this article, but they reopen on 12 May 2020. They've also announced that they're offering online orders for delivery or collection on May 13.
WHAT PEOPLE LIKE
Eco-friendly packaging. They switched from plastic packaging to a woven basket as a carrier. They also limit candles to 1 big and 1 small.
Member discount for cake of the month
Meticulously designed cakes
CUSTOMER REVIEWS
Customers left positive ratings on Google Reviews, with many giving them a perfect 5-star rating for their Passion Fruit Meringue Cake, reasonable pricing, and consistent high-quality cakes. Customers also found their cake delivery in Singapore reliable and timely.
Isaac Yeo wrote:
"I don't know whether they are the best cake shop in Singapore, but I do know I never really needed to find another one after learning about them. I've tried different cakes for different occasions, and they have never disappointed me. Most importantly, they are my go-to cake shop for my grandma's birthday cakes and they have never disappointed the family. Their 2kg cakes are even more gorgeous and no less detailed than their smaller cakes."
10. NAOMI KITCHEN
BEST FOR
Bespoke cake creation
PRICING
Contact the store for more information
DELIVERY FEE
Contact the store for more information
WEBSITE
https://www.naomikitchen.com/
ADDRESS

100g Pasir Panjang Road, #01-17, Interlocal #01-17 S(118523),

Sun – Sat : 10 a.m. – 7.00 p.m.

Block 264, East : serangoon, Central, #01-203 S(550264),

Sun – Sat : 9 a.m. – 9.30 p.m.

CONTACT DETAILS

+65-93213688

OPERATING HOURS
See address field more for information
All the products made in Naomi Kitchen are baked using quality ingredients with much emphasis on freshness. This makes them one of the top options for a cake delivery in Singapore, quality-wise.
They're also fairly well-established, having set up shop in April 2010. Since then, they've moved from a tiny food stall at Golden Mile Food Center to shop outlets thanks to the support of their many satisfied customers.
WHAT PEOPLE LIKE
Corporate gifts and pastries
Custom birthday cakes and cookies
In-house cafe with venue booking
CUSTOMER REVIEWS
Recommendation via Facebook from Teris Tan:
"I have countless of customised cakes from Naomi Kitchen over the years and I am a satisfied returned customer. They always fulfilled my requirements in terms of designs and taste."
11. EDITH PATISSERIE

BEST FOR
Layered cakes for birthdays, weddings and all types of celebrations
PRICING
Contact for more information
DELIVERY FEE
Free delivery for orders over SG$150
WEBSITE
https://www.edithpatisserie.com/
ADDRESS
772 North Bridge Rd, Singapore 198740
CONTACT DETAILS
+65 6443 7150
OPERATING HOURS
Monday: CLOSED
Tuesday – Saturday: 10am to 5pm (Last collection at 5.30pm)
Sunday: 10am to 2pm (Last collection at 2.30pm)
Landline: 6443 7150
Established in 2013, Edith Patisserie is a locally owned bakery that strives to create new and original designs, as well as unique flavour pairings for both standard and custom cakes. Their recipes are meticulously taste-tested and tailored to local palates, meaning that they are lower in sugar, moist and tender.
Note: Closed at the time of writing this, but they'll reopen on 12 May, so you can preorder from them online now.
WHAT PEOPLE LIKE
Whole cakes, slices, and mini bites are available daily off-the-shelf (on a first-come-first-served basis) for takeaways only as they do not have a dine-in area
They offer a range of healthier cake options for those with special dietary requirements
CUSTOMER REVIEWS
5-star Google review from G Y:
"Ever since discovering Edith Patisserie last year, this has been our go-to patisserie for all our celebrations at home and work. I especially love the monthly special flavours, and tried most of those including Blueberry Elderflower, Pandan Kaya, Pistachio Apricot and Pandan Coconut Gula Melaka! Our family love how the flavours come together and cake is moist and not too sweet."
12. CIEL PATISSERIE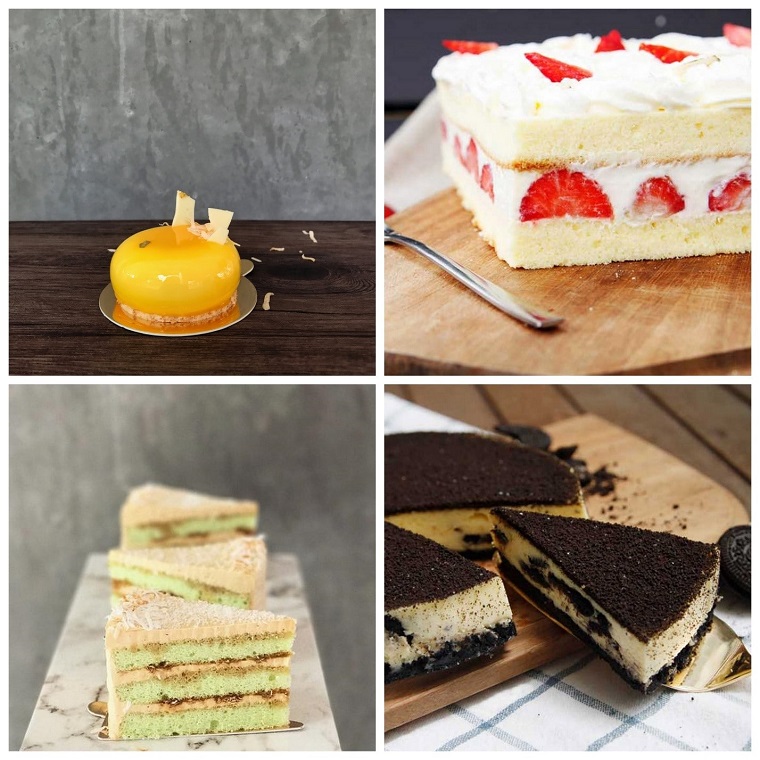 BEST FOR
French pastries & sweets
PRICING
Whole Tarts: From SG$22
Whole Cakes: From SG$25
Whole Quiches: From SG$24
DELIVERY FEE
SG$20 per order per delivery location
Delivery charges will be waived for orders above $300
WEBSITE
http://www.ciel.com.sg/
ADDRESS
124 Hougang Ave 1, #01-1444, Singapore 530124
CONTACT DETAILS
(+65) 6383 0803 | [email protected] / [email protected]
OPERATING HOURS
Mon – Sun 11am to 9pm
CIEL Pâtisserie specialises in French-based pastries and sweets.
Ciel is French for sky or heaven because they believe in giving people a slice of heaven in their decadent desserts. Today, they even offer cake delivery in Singapore.
Owner Chara studied at the renowned French Culinary Arts School, Le Cordon Bleu Paris. She graduated with a Diploma in Pâtisserie in 2010 at 20.
Upon graduation and completion of an apprenticeship with Fauchon, Paris, she returned to Singapore to fulfil her dream of sharing her delicious creations. You can try them for yourself by going to her shop or ordering a cake delivery in Singapore.
Note: Reopens on the 13th of May, so you can place pre-orders for collection or delivery now.
WHAT PEOPLE LIKE
Great selection of sweets and treats
Delicate and decadent French-style baked goods
Open daily
CUSTOMER REVIEWS
On Google Reviews, Ciel Patisserie has a rating for customers because of their reasonable prices, excellent service, and high-quality pastries. Here's a helpful review from Clement Sim:
"Nice little hidden dessert cafe tucked away in the heart of the HDB flats in Hougang. This patisserie provides a wide variety of cakes, brownies and tarts as well as beverages such as exotic teas and fantastic coffee. The staff are extremely friendly, and the place is well-decorated. Parking available at the adjacent public parking."
13. WHIPS CUPCAKE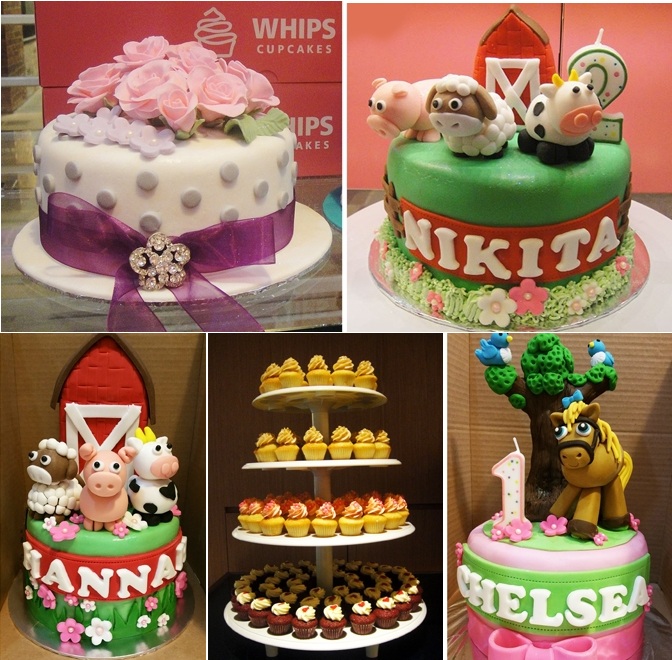 | | |
| --- | --- |
| BEST FOR | Specialized gourmet cupcakes |
| PRICING | |
| DELIVERY FEE | $30.00 per location within Singapore |
| WEBSITE | |
| ADDRESS | 12 Gopeng Street #01-85 Singapore 078877 |
| CONTACT DETAILS | 62225432 / 82819078 | [email protected] |
| OPERATING HOURS | Mon to Fri 11.00am to 6.30pm, Sat, Sun 11.00am to 3.30pm |
Whips Cupcake provides a selection of authentic American and Local specialty cupcakes. They guarantee to use only the finest and freshest ingredients to secure the quality of their products. 
These cupcakes are offered in different flavours such as chocolate, strawberry, cream cheese, pandan, etc., and topped with undeniably delicious treats like M&Ms, Nutella, salted caramel, and many more.
In addition to that, they also unleash their creativity by creating custom designed cakes perfect for events with unique and fun themes.
WHAT PEOPLE LIKE
Multiple cupcake flavours and toppings to choose from

Creative cake designs

Cupcakes and cakes can be customized for private parties
14. MONICE BAKES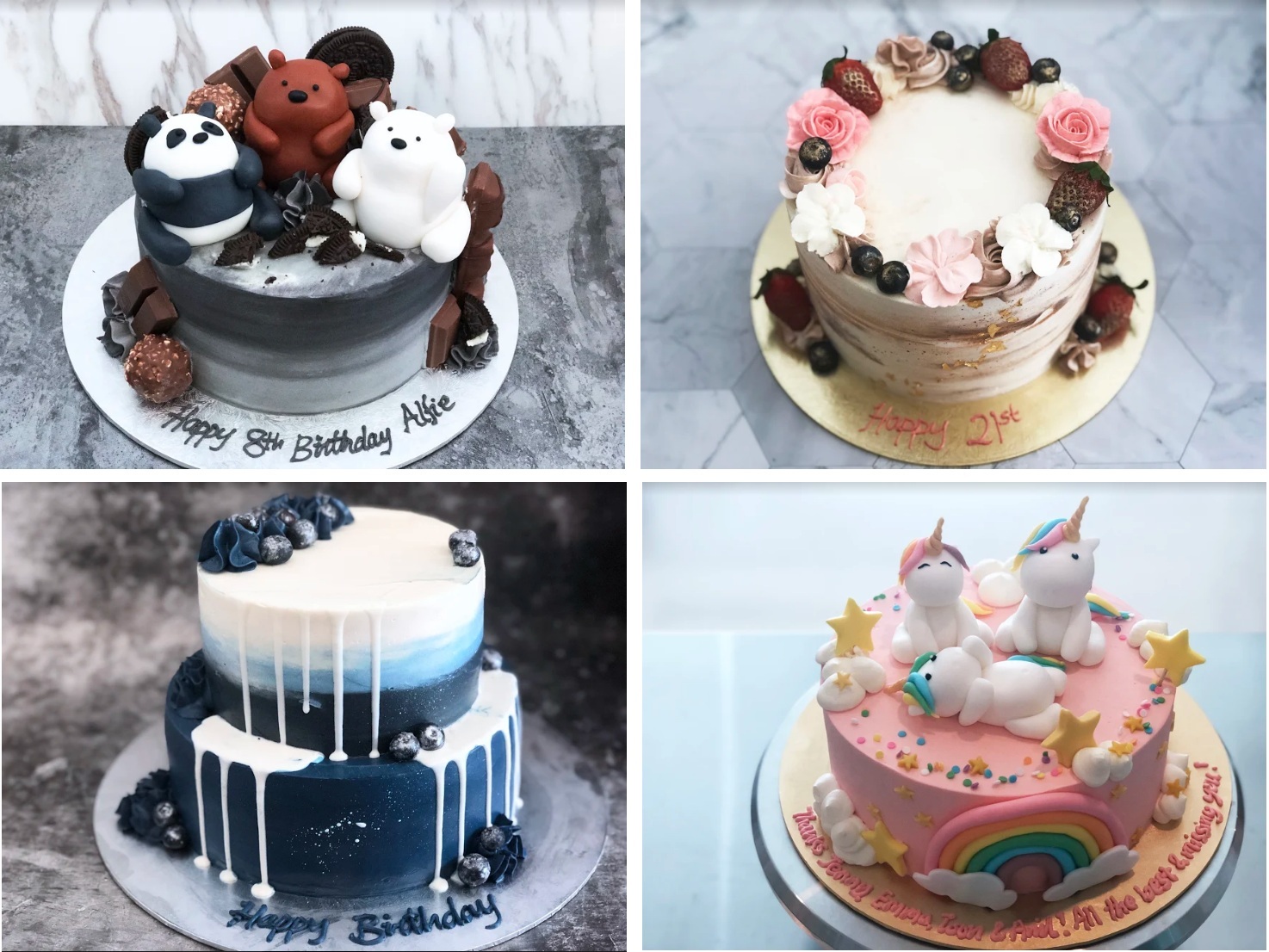 BEST FOR

Customised Cakes and Cupcakes that are less sweet

PRICING

Whole Cakes: From SG$40

Cupcakes: From 12 regular for SG$24/ 24 mini for SG$28

DELIVERY FEE

Personal delivery: SG$30-40 (Subject to availability) *External courier available upon request

WEBSITE

ADDRESS

Bedok Reservoir View, The Clearwater 

CONTACT DETAILS

98150022 (Text/ WhatsApp only) | [email protected]

OPERATING HOURS

Kindly enquire for collection details
Started off as a hobby and a great passion for baking pastries, now Monice Bakes has been one of Singapore's favorites when it comes to scrumptious cake and cupcake products. 
Since it started in 2015, the shop has been constantly receiving promising feedback and 5-star reviews on Google and social media from their clients, claiming how delighted they are with the products and services.
While the shop offers a vast range of delectable cake products, they also offer customized cakes and cupcakes for any occasions.
Note: They resume taking orders on 12 May due to the updated regulations on Circuit Breaker.
WHAT PEOPLE LIKE
Less sweet from customers' feedback

No artificial ingredients or preservatives

Affordable price range

'Surprise Me' cakes available for fuss-free ordering process
CUSTOMER REVIEWS
From FB:
Esther Kam said:
"It was our first time trying out the cake from Monice Bakes and I must say that it's one of the best cakes I have tried. The Unicorn cake was for my 9 years Old daughter and she was very happy to receive her cake. It was very beautiful, freshly baked, less sweet and simply delicious. I give a two thumbs up and Monice was quick with her response. Highly recommended to my family and friends. I will definitely ordered from her the next time. Thank you once again Monice Bakes"
15. Bob the Baker Boy

BEST FOR

Diabetic-friendly cakes

PRICING

Starts at $9.90

DELIVERY FEE

Free delivery for orders $150 and up.

WEBSITE

ADDRESS

18 Yishun Avenue 9, #02-19, Junction 9 Shopping Mall, Singapore 768897

CONTACT DETAILS

[email protected]
+65 88623327
+65 94994015

OPERATING HOURS

Daily, 10am – 5pm (By Appointment Only)
Bob The Baker Boy is a cake specialist shop that provides healthier pastries without compromising the overall taste! Children, adults, seniors, and even people on a special diet can enjoy their scrumptious cakes and pastries without having to worry too much about their health and sugar intake.
The bakery's sizable collection boasts bespoke cakes for every occasion. From birthdays to anniversaries, and even weddings. Contact the shop today for more information. 
Highlights
Free delivery
Customised cake option
Customer Reviews
"The customized cake was not only the most beautifully and artistically styled piece of art but inside was also the most delicious moist and spongy Belgian chocolate cake we have ever had Our guests all raved about how heavenly the cake was with the lower sugar content and no fondant used on the exterior Thank you Carlyn for the meticulous coordination and consultation with us and the Baker boys for executing it to perfection We will be back"
"We ordered a Belgium chocolate cake online from Bob the baker boy for a birthday celebration The quality of the cake was too good Also the delivery of the cake was smooth and prompt Highly recommended Kudos to you guys we loved your cake"
And that's it for our list of the top places to call for a special cake delivery in Singapore! If you've tried any of them, why not let us know about the experience?
What's more, should you want your cake delivery in Singapore to go with a glorious bouquet of blooms, try our list of the top florists for a flower delivery in Singapore. This can further enhance the atmosphere at the occasion you're celebrating with your sumptuous cake.
---
Images taken from each company's official website/social media.