Where to Find the Best Ice Cream in Singapore
Looking for the best ice cream in Singapore to help you beat the heat? Luckily, there are a handful of ice cream parlors on the island that offer a variety of flavours to cater to a sweet tooth.
If you don't know where to find these ice cream parlors, you're in luck. We have a list of what you're looking for because we've been looking for them ourselves!
Being sweet tooths too, we combed through the island in search of the ice cream parlors that offer the best ice cream in Singapore. Check out our picks one by one to see which one is closest to your area:
1. Merely Ice Cream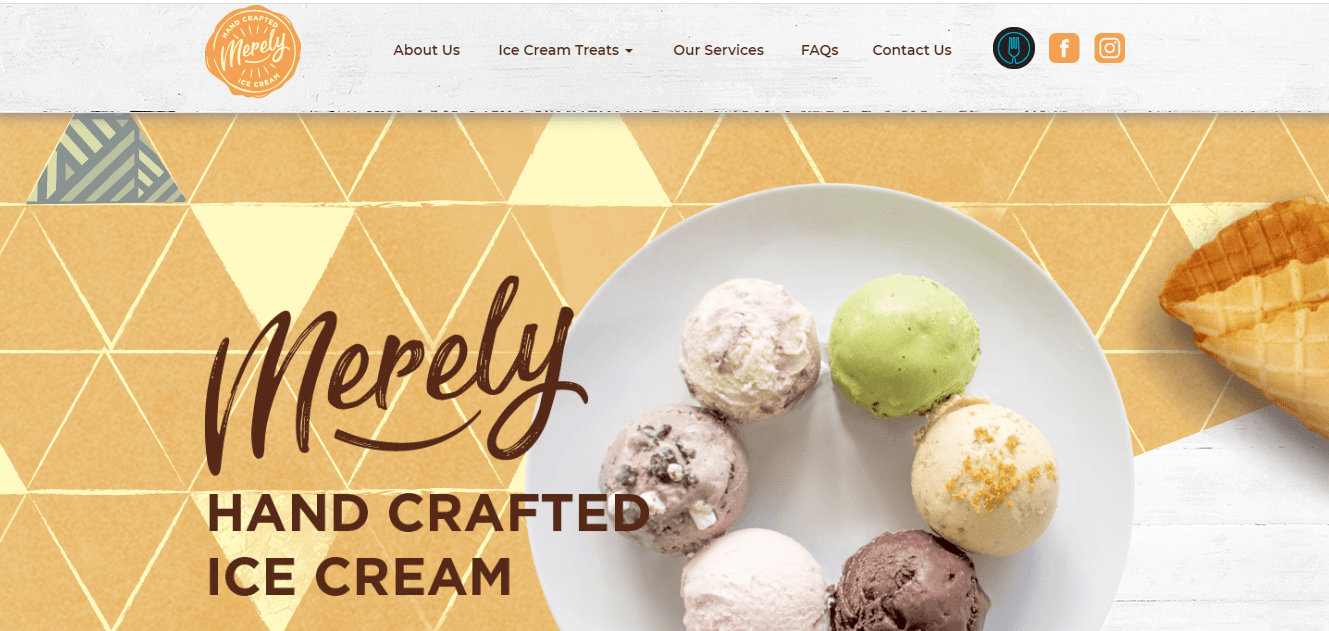 | | |
| --- | --- |
| BEST FOR | Handcrafted Ice Cream |
| MENU | List of Flavours |
| WEBSITE | http://www.merely.com.sg/ |
| ADDRESS | 91, #01-13 Bencoolen St, Sunshine Plaza, Singapore 189652 |
| CONTACT DETAILS | +65 6238 0890 |
| OPERATING HOURS | Monday to Saturday, 12:00 PM – 10:30 PM |
Merely Ice Cream has been providing Singaporeans with delicious and affordable ice cream for more than 8 years now. As one of the shops with the best ice cream in Singapore, it prides itself on using quality ingredients in making ice cream.
It's also among the few ice cream parlors that handcraft ice creams from scratch, meaning everything is served tasty and fresh. Merely Ice Cream also has non-dairy and alcoholic options in its menu, so people with allergies can still enjoy ice cream.
If you're planning to host a party, Merely Ice Cream is also open to providing an ice cream dessert booth to spice up your party!
Highlights
Catering services
Dairy free options
Alcoholic options
Customer Reviews
Here's what customers have to say about the services of Merely Ice Cream:
"Amazing service! I love how they give you big scoops of ice cream that simply just melts in your mouth with rich goodness. It's also very wallet friendly and you CAN'T say no to the waffles and ice cream! IT'S TOO GOOD! It's a cozy cafe with a great bright ambience. Always a lovely time there with my friends or when I just need a cheer up me time on my own."
"I had a scoop of their best seller (sorry, I completely forgot the name of the flavor… My wife chose it… But it was really good!) and it was great!! I'm not really a ice cream guy but I'd recommend this place for great ice cream at reasonable prices."
2. The Humble Scoop
If you're looking for an ice cream parlor with unique flavours, then look no further than The Humble Scoop. Some of the flavours it offers are cereal, pineapple, guava, black sesame, mandarin orange, and many more.
It's the perfect ice cream parlor for adventurous people who want to try out different flavours of ice cream. Its catering services are also open to people planning to serve desserts at their own parties.
Highlights
Unique flavours
Events services
Customer Reviews
Here are some comments proving that it serves some of the best ice cream in Singapore.
"The shop is a little hard to find as it's tucked away in the back row of the basement near to the food court side of the shopping center. The lady running the place is the nicest person. Very patient and friendly. Ordered the sugar cane also the guava and sour plum sorbet. Would 100% go back again."
"It's really a humble small shop that has locally inspired flavours. They are really nice, and I would highly recommend coming here for their ice cream and waffles. The logo is a cat because the owner says they want people to eat ice cream and feel comforted like a cat. I thought that was pretty cute."
3. Kind Kones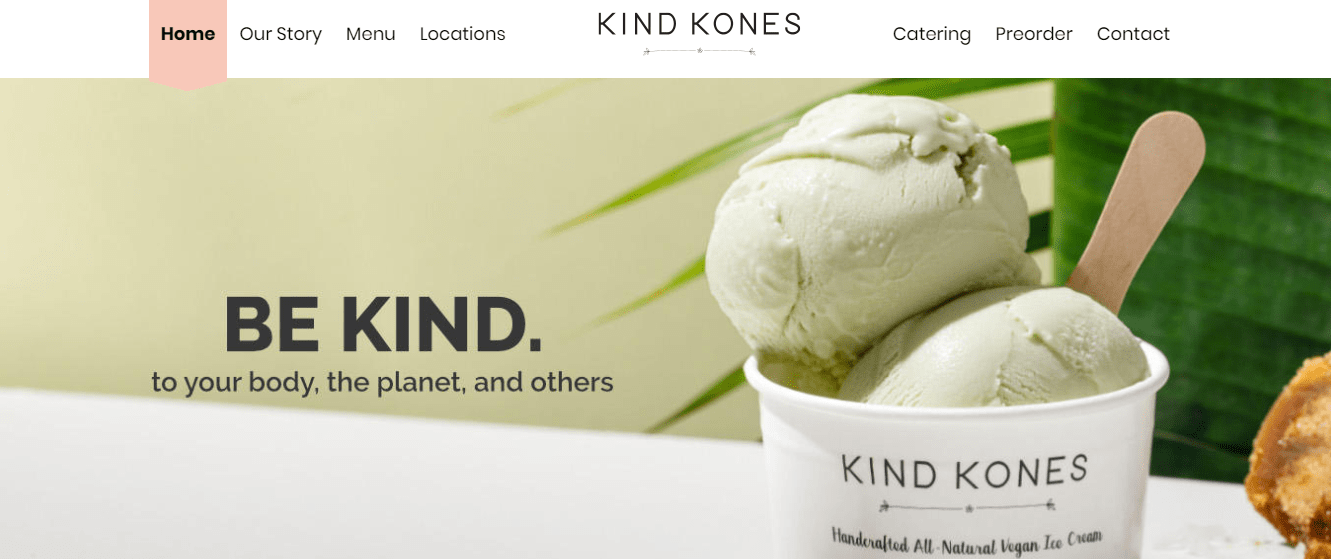 BEST FOR
Vegan Ice Cream
MENU
List of Flavours
WEBSITE
http://kindkones.com/
ADDRESS

B1-27 Forum The Shopping Mall

B1-15 Paragon Shopping Centre

CONTACT DETAILS
N/A
OPERATING HOURS

Forum The Shopping Mall: 10AM – 10PM

Paragon Shopping Centre: 11AM – 10PM
If there's one thing that makes Kind Kones stand out, it's its commitment to making healthy desserts through all-natural plant-based ice creams. All of its ice creams are free from dairy, refined sugar, and other artificial additives, and most importantly, they're plant-based — so if you're plant-based, they definitely have the best ice cream in Singapore.
Besides ice creams, Kind Kones also serves a wide selection of healthy desserts such as cakes and pastries. It's the go-to ice cream parlour for people who want to indulge in something sweet without feeling guilty about breaking their healthy diet.
Highlights
All-natural ice creams
Health alternatives
Gluten-free options
4. Mrs. Plump's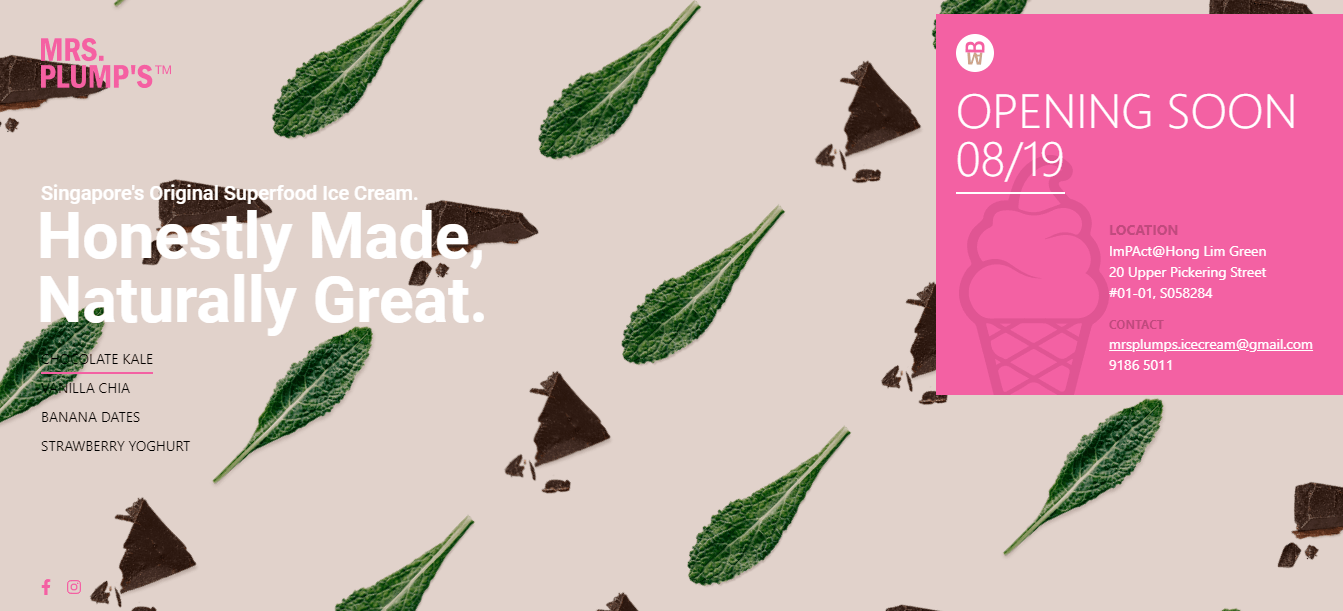 BEST FOR
Nutritious Ice Cream
MENU
Chocolate Kale, Vanilla Chia, Banana Dates, and Strawberry Yoghurt
WEBSITE
http://mrsplumps.com/
ADDRESS
20 Upper Pickering St, Singapore 058284
CONTACT DETAILS
9186 5011 |

[email protected]

OPERATING HOURS
Monday to Saturday, 11:00 AM – 7:00 PM
Have you ever tasted nature and superfood-infused ice cream? If you haven't, then we highly recommend that you drop by Mrs. Plump's, one of the shops with the best ice creams in Singapore.
It's the only ice cream parlor in Singapore that serves ice cream filled with fruits, vegetables, and leafy greens. What's more, all its ice creams come with no preservatives, refined sugar, and are gluten-free.
Mrs. Plump's is the perfect place to visit when you're craving ice cream but don't want to indulge in too many sweets. Most customers have noted that its chocolate kale ice cream is among its most delicious offerings, by the way.
Highlights
Healthy ice creams
No preservatives
Customer Reviews
Mrs. Plump's has an average rating of 5.0 based on 20 reviews on Google Review. Take a look at one:
"I never would have imagined that the combination of kale and chocolate could taste so good. I absolutely adore Mrs Plump's choc/kale flavour. Not to mention the Vietnamese coffee flavour, which I think is my absolute fave! Thanks Mia for creating such yummy deliciousness. Oh and my kids love it too!"
5. Lickers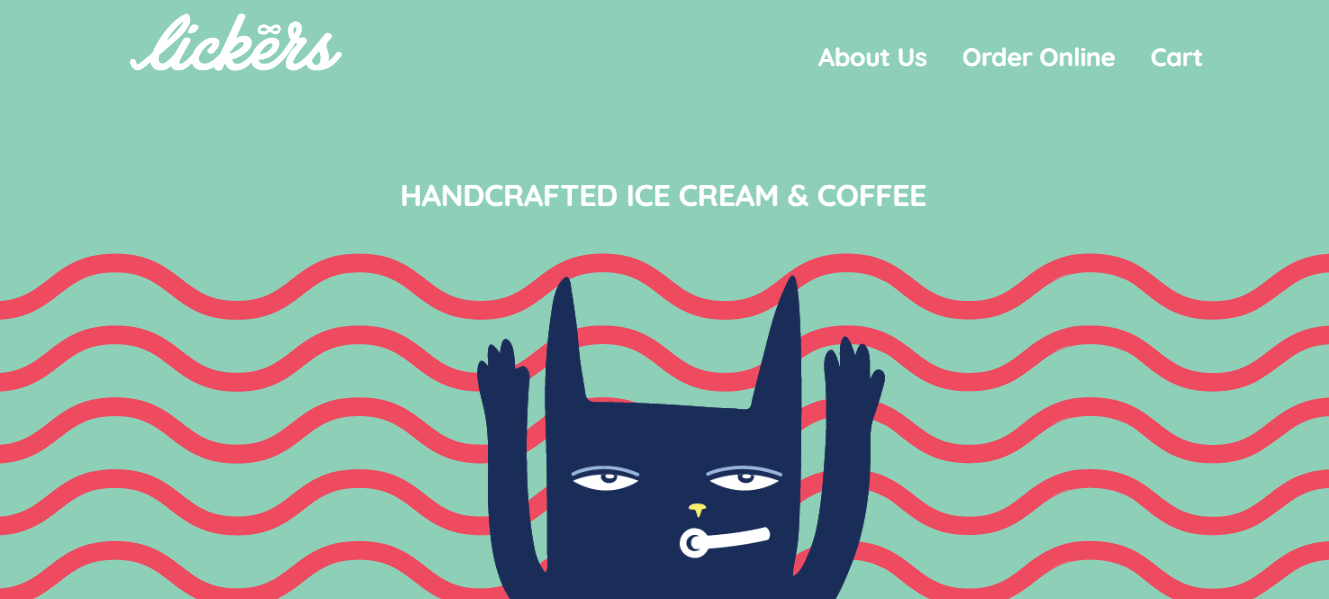 | | |
| --- | --- |
| BEST FOR | Instagram-worthy space |
| WEBSITE | https://lickers.com.sg/ |
| ADDRESS | Blk #01-1446, 124 Hougang Avenue 1, Block 124, Singapore 530124 |
| CONTACT DETAILS | [email protected] |
| OPERATING HOURS | Tuesday to Saturday, 12:00 PM – 2:00 AM |
Lickers isn't known only for its wide selection of mouth-watering ice creams, it also has an Instagram-worthy space that every millennial would like! It serves most of its ice creams on top of a fluffy and delicious waffle that goes well with any flavour!
More than that, Lickers also has a few unique ice cream flavours up its sleeves, such as oolong lavender, yakult oreo, and honeydew cucumber. Customers who have visited multiple times can attest that its menu includes some of the best ice creams in Singapore.
Highlights
Unique flavours
Online delivery
Customer Reviews
If you're not yet convinced of how great Lickers is, take a look at some of these reviews made by satisfied customers:
"A very nice place to go to for waffle ice cream or for getting together. The environment is good and the food is even better. When you are there you must try their waffle ice cream. I have not tasted such nice waffle for a long long time. The truffle flies is out of the world. The chicken drumsticks are so that they fly off the plate the moment they are landed (served). I will surely revisit this cafe and to try out their many other nice foods."
"Super delicious ice cream and waffles ! Affordable price as well. Always packed with locals and younger folks during popular hours. They serve coffee, fizzy drinks and finger food as well. Closed on Mondays and opened till 2am the rest of the time. Last order is till 1:30am."
6. Kindred Folk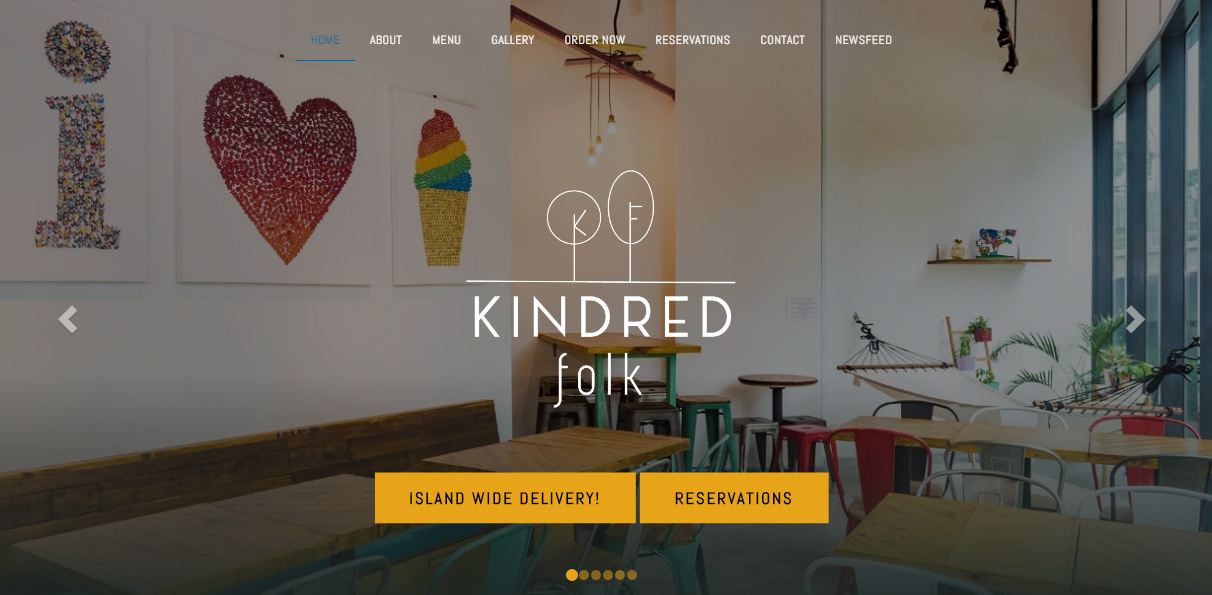 BEST FOR
Special handmade ice creams
WEBSITE
http://kindredfolk.sg/
ADDRESS
Kindred Folk 9 King Albert Park #01-09 Singapore 598332
CONTACT DETAILS
69283043 | For Events:

[email protected]

OPERATING HOURS
Tue-Thu, Sun: 12pm-10pm
Fri-Sat: 12pm-11pm
Kindred Folk is famous for their handmade ice cream selections filled with original flavours and delicious toppings! With their unique desserts menu, you'll surely have a taste of some of the best ice creams in Singapore!
Aside from their well-made ice creams, they have a variety of dessert items such as waffles, cookies, and brownies that'll perfectly complement their ice cream selections. Pasta, pizzas, finger food, dips, tea, and more are also part of their dynamic menu — every dish is home-made!
Highlights
Bespoke ice creams
Ice cream booth
Special events catering services
Customer Reviews
Many customers shared that they had a nice, calming, and wonderful cafe experience at Kindred Folks as they got to explore different ice cream flavours and even got a chance to make their own flavour! A customer from Google Reviews left this feedback:
"Very impressed with the flavours of ice cream available here. Love that it's both reasonably priced without compromising on quality. You can even have fried mantou with ice cream and I got to say the fried mantou was very well executed. Pairs really well with the ice cream too! Perfect indulgence on a hot sunny weather. They have a large space upstairs with a cozy corner with a hammock. How cool is that! Will definitely be back for my ice cream fix."
And with that, we conclude our list of the shops that serve the best ice cream in Singapore. These are the perfect spots to visit if you want to quench your thirst during the warm season.
If you know of other ice cream parlors that serve delicious ice creams, drop their names and we'll check out if they're worthy to be part of our roster.
By the way, if you feel a sudden craving for food but don't want to eat something that would ruin your diet, then you might want to eat these places with the best healthy foods in Singapore. You will get to satisfy your cravings without feeling guilty about breaking your diet!