The Top 16 Restaurants for the Best Healthy Food in Singapore
Want to achieve those healthy and fit body goals before the summer season starts? Changing up your daily food routine would be a great help – this includes trying out some restaurants that offer the best healthy food in Singapore.
Healthy foods don't mean dry, raw or tasteless dishes. There are a lot of restaurants that create innovative meals, mixing traditional and modern cuisine while keeping it fresh and healthy.
This is why most people nowadays prefer to eat out at vegan restaurants, for there'll be healthier menu options. However, even the regular food chains are slowly picking up the healthy trends and are now providing different cuisines with a taste of vegan.
Among all the restaurants around the island, you're probably not sure on which ones are the most-visited and most-recommended. Let's go find out the top restaurants that have the best healthy food in Singapore with our list below.
1. AMGD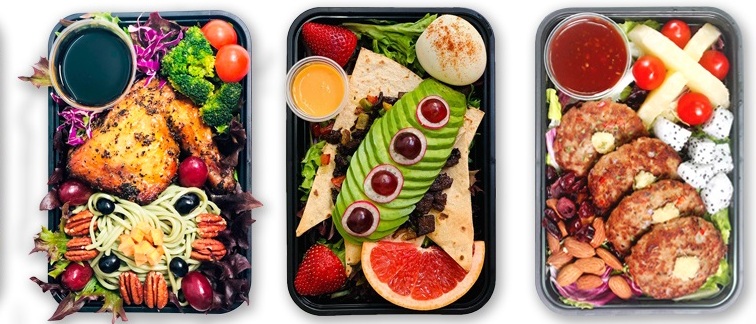 BEST FOR
Halal healthy bundle sets
PRICING

Menu

WEBSITE

https://www.amgd.sg/

ADDRESS

Block 79 Ayer Rajah Crescent #02-08, Singapore 139955

CONTACT DETAILS
[email protected]
OPERATING HOURS
Monday – Saturday:

7:30 am to 7:30 pm
AMGD is an online restaurant founded in 2016. Since it first began operating, AMGD has provided healthy and affordable meals to its customers. Their name stands for Ahhmahgawd! which is an expression they want to hear from their clients after getting their meals. They focus on offering nutritious dishes without compromising the taste of such.
The good thing about AMGD is that they deliver food to your doorstep. So, you won't have to go out and shop for healthy ingredients just to keep your diet nutritious. All you have to do is visit their website, select your food, and place an order. 
Highlights
Provides delivery service

Affordable dishes

Has charity programs and donation drive

No sugar added, no fried foods, and no preservatives 
Customer Reviews
When you buy food at AMGD, you're not only satisfying your hunger but also helping the less fortunate. If you're not yet convinced of their service, here's a review from one of their customers:
AMGD stays true to serving healthy and delicious food to our doorstep. Every time I order AMGD, I always feel great satisfaction after each meal!
The huge variety of their menu is really amazing and their meals are really worth every cent! I really recommend AMGD to anyone who loves healthy meals and anyone who wants to be even just a little bit healthier. AMGD offers bentos with low calories and carbs, but their food still remains super delicious with their great balance of salad, pasta, soba, red rice, fruits and dressing!
Besides their astounding menu and bentos, I love that they're giving back to the community! I've been ordering from AMGD for a while now, but when I was at Our Tampines Hub, I found out they were collecting donations and selling mini samples of a minimum of one dollar donation, to give back to low income families in Tampines. This is amazing as not many F&B companies do this to help others in need and I'm truly impressed by this!
Their healthy and delicious food, as well as their actions shown to give back to the community really is beyond incredible and worth recommending. I'm very glad and proud to be supporting AMGD and will continue to do so wholeheartedly!
– Kai Ling Leong
2.  Aloha Poke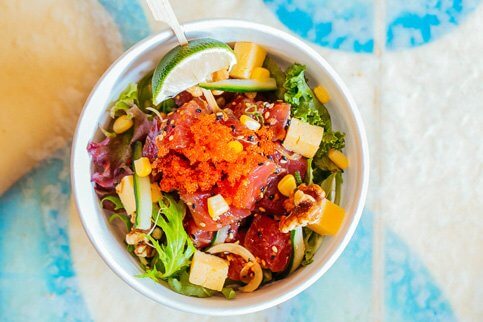 Wouldn't it be great to have a taste of some Hawaiian cuisine this coming summer? Well, now you can have it!
Aloha Poke's offered menu is filled with fresh seafood that'll surely leave you in awe as they follow traditionally seasoned meals. They've mixed their tuna or salmon dishes with rice and salads, creating heartier meals.
The most impressive thing about their dishes is probably seen in their flagship flavours including wasabi mayo and spicy. So for all the seafood lovers out there, their menu options will surely be a blast for you.
They have a variety of healthy bowls that consist of rice, salad, scallions, pineapple, lime, and many more. As they've been featured in several media publications, Aloha Poke has truly become one of the restaurants that offer the best healthy food in Singapore.
Highlights
Flagship flavours
Accessible locations
Customer Reviews
Many customers were very impressed not only with the dynamic flavours of their meals but also with their fast delivery service, which is very convenient. A customer from Google Reviews wrote:
"Great food! A good variety of choices and flavours (e.g. for salmon, you can choose from original, spicy, wasabi mayo, mentai) but not so many I grow old trying to decide what to eat. Using the iOS app nowadays to order – the app gives an estimated amount of time the order will take to prepare (seems about 8-15 minutes?) before you place the order,  and advises you to collect within another 15 minutes after that to maintain freshness. A push notification is sent when the order is ready, and just have to scan your phone at their cashier for collection. App can be used for both takeaway or eat-in (save paper / the trees!)"
3.  Dosirak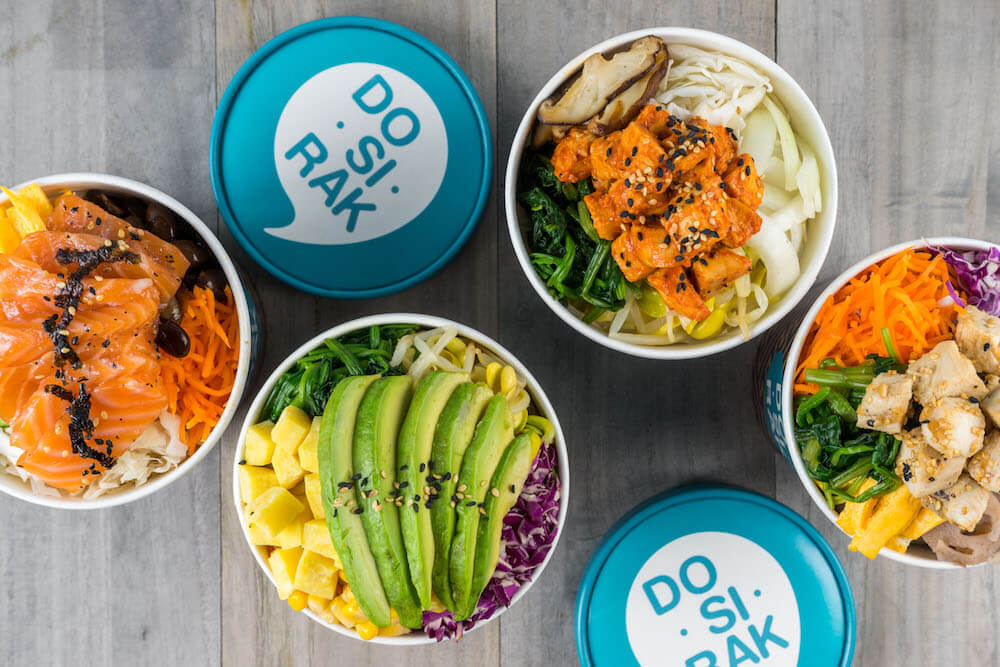 For Korean food lovers, the hearty dishes of Dosirak will absolutely be the ideal meal for you! They're known for their fast-served meals that are filled with healthy Korean foods, homemade kimchi, and of course, modern sauces to suit everyone's tastes.
Their signature meal is called bibimbap, which is packed in a simple tub. It can be shaken to mix all the fresh ingredients and flavours, giving you an instant healthy meal.
Dishes like that offer a rich experience while providing flavour and nutrition. This is why many customers have considered them to have the best healthy food in Singapore.
You can pick between meat, fish, or vegan meals. For their vegan, they have kimchi tofu, pumpkin tofu, and avocado sweet potato. Aside from rice, you can have noodles, cabbage, or toasted cauliflower grains as your base.
They have different kinds of teas and coffees for their drinks. You can even have the chance to create your own signature bowl by choosing your preferred sides, base, add ons, sauces, soups, and beverages.
Highlights
Halal-friendly menu
Customised bowls
Customer Reviews
Dosirak was praised a lot by many customers recommending their meal bowls because of the delicious dishes and convenient way of serving as well. A customer posted these compliments on Google Reviews:
"The seared salmon bibimbab was amazingly delicious!  Love the 1 bowl or rather tub (like a 1 pint haagen daz ice cream tub size) dining experience at $12.90.  Also very convenient for takeaways.  Once served pour your desired amount of hot pepper sauce, close the cover and shake.  The 2 guys helming this stall is pretty friendly.  Understand the coffee beans are from Sarnies. Excellent choice. Will def return for more!"
4.  Lean Bento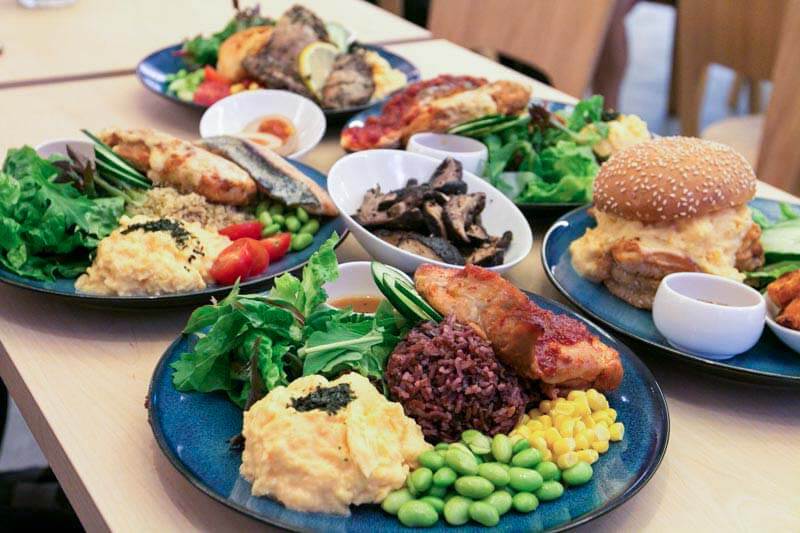 BEST FOR 
Halal-certified bento box
PRICING
Menu
WEBSITE
https://order.leanbento.com/
CONTACT DETAILS
+65 6750 4504
OPERATING HOURS
Weekdays: 10am–7pm
Saturday: 10am–6pm
As they've also been mentioned in various publications, Lean Bento has become famous for their healthy bento boxes that are low in calories and carbs. They also have gluten-free and multigrain bowls.
Apart from this, they still have separate vegetarian Bentos that include different kinds of tofu rice and tofu noodles. Even their snacks are made even healthier with their protein waffles and muffins.
Highlights
Bento specials for seminars
Free islandwide delivery service
Customer Reviews
Many customers mentioned the fair portions of healthy food by Lean Bento, giving them accessible servings. A customer from Google Reviews left this review:
"Excellent healthy food which tastes good. Comes in a good sufficient portion. Small store with nice blue coloured walls. Love their high chair setup. I highly recommend their all-day brunch sets. Their waffles are done crispy but not burnt. Highly recommended."
5.  Kitchen by Food Rebel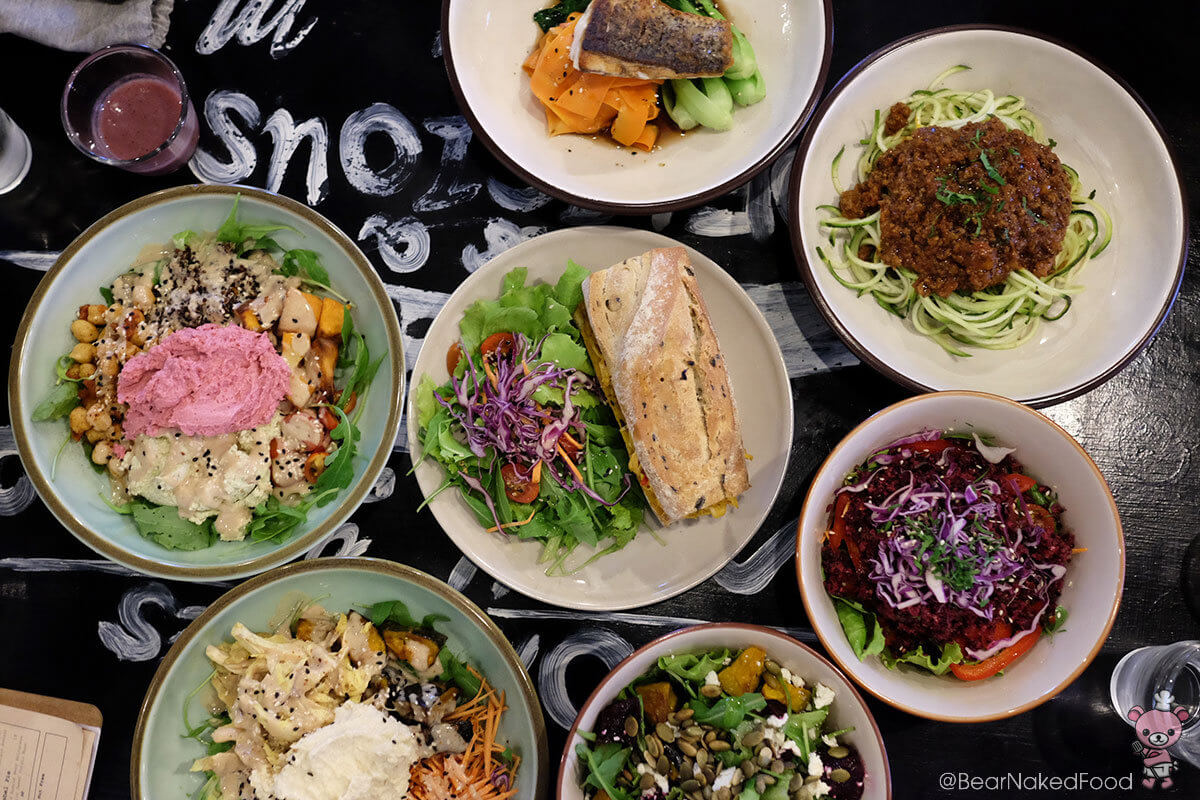 BEST FOR 
Healthy meals for certain dietary restrictions
PRICING
Menu
WEBSITE
https://www.foodrebelsg.com/
ADDRESS
28 Stanley St, Telok Ayer (S) 068737
CONTACT DETAILS
+6562247088
OPERATING HOURS
Mon – Fri  8:00am to 6:00pm
Sat 9:00am to 3:00pm
Closed: Sun & Public Holidays
Kitchen by Food Rebel is a perfect choice for anyone who's very particular about their diet meals. The new owner, Elika, is a Health Coach and Food Consultant who offers online nutrition programs and supports other food establishments in curating wellness menus.
Despite new ownership, Kitchen by Food Rebel still dedicates itself to preparing customised meals for special nutrition needed for weight loss, post-surgery, muscle building, recovery, immunity, and even sports.
All of their soups are made with pure vegetables and herbs and they also have medicinal and herbal teas. Even their juices and smoothies are all-natural, for they use organic and locally sourced ingredients.
Highlights
Ultimate performance menu
Corporate catering
6. Pink Fish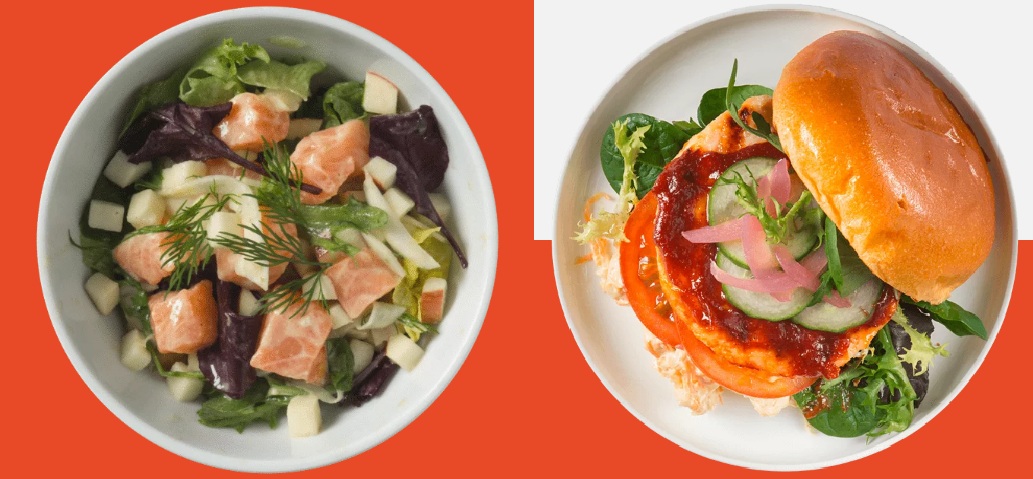 BEST FOR

Fresh salmon dish

PRICING

Menu

WEBSITE

https://www.pinkfish.sg/

 

ADDRESS

78 Airport Blvd, B1-261, Singapore 819666 

CONTACT DETAILS

+65 6909 9771
Who says that you cannot eat a healthy meal and a flavorful one at one time? At Pink Fish, you can have all the savory food you want while keeping your body in a healthy disposition.
They are most famous for their fresh salmon which they make into burger patties or combine with fries for their fish and chips. They also have salads and wraps that are equally delicious and healthy.
Each of their food products has their respective nutritional facts like calorie count, protein, fat, sugar, fiber, and salt so you'd know how much you're consuming and how healthy their food are.
Highlights
Detailed nutritional facts

Fresh and high quality ingredients

Delectable selection
Customer Reviews
"The Asian Salmon Burger nailed it for the nonconformist in me. Their meatless burger offering is starred by an inviting thick salmon patty. Garnished by a variety of fresh veggies, pinned by two brioche buns and drizzled with a dill tasting dressing, this is a burger to die for.
Paired with a salted egg fish skin chips standing in as french fries, you cant go wrong with this offering from Norway ?"
7. Healthy Soba IKI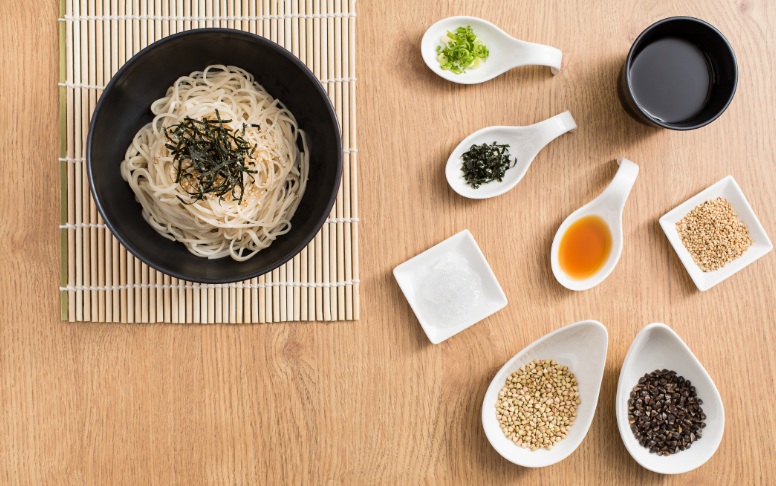 BEST FOR

Fresh and Healthy Soba; Fast food

PRICING

Menu

WEBSITE

http://ikisoba.com/

ADDRESS

1 Raffles Place #04-47 One Raffles Place, Singapore, 048616

CONTACT DETAILS

+65 6438 6022

OPERATING HOURS

Weekdays: 11:00 am to 9:00 pm

Saturday: 11:00 am to 3:00 pm
Healthy Soba IKI is a Japanese restaurant that offers 100% organic buckwheat soba. The soba noodles are imported from Japan; so, you'll have an authentic taste of Japanese cuisine. As soba contains a high level of protein and rutin, the restaurant aims to provide healthy and nourishing food to their customers. Aside from typical noodles which are mostly served hot, soba noodles can also be served cold/chilled.
What sets this apart is that this is actually a fast food restaurant. Thus, you won't have to wait for a long time in order to get your lunch or dinner. Thus, if you're in a hurry but you don't want to compromise your health, you can drop by Healthy Soba IKI to buy some food to eat.
Highlights
Made from 100% Organic Buckwheat

Affordable Price

Fast food yet healthy choices
Customer Reviews
Many customers loved to dine in Healthy Soba IKI due to the classic Soba noodles offered by the restaurant which reminds them of Japan's ambiance. One of the satisfied customers wrote this;
Lovely little soba dish that made great use of buckwheat flour. But when the dish came, it definitely wasn't little at all. Had a pleasant time slurping up their soba as it felt very smooth to the tongue and slid down the throat so easily. The salmon was seared very well – not dry, not greasy and does not crumble into pieces when parted. Garnishment of dou miao added a refreshing palate cleansing taste to the entire dish, along with the yuzu drenched sauce. Would definitely recommend others to come here as well! P.S: more soba please! we would love it. – Christine Tan
8. The Lawn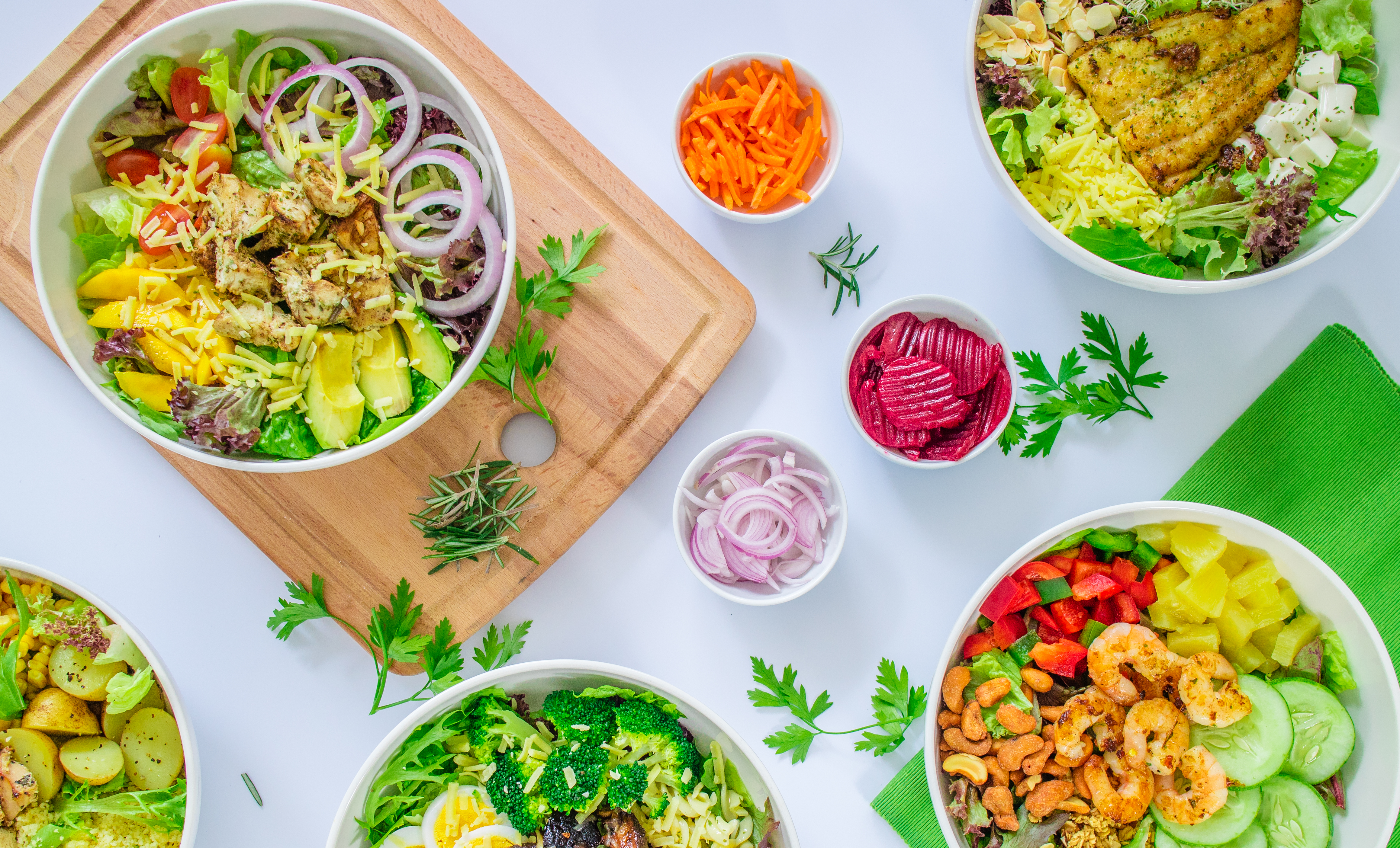 BEST FOR

Specialty Grill & Salad Café

PRICING

Menu

WEBSITE

https://www.thelawn.com.sg/

ADDRESS

31 Biopolis Way #01-07 Nanos, Singapore 138669

CONTACT DETAILS

+65 64789739/ [email protected]

WhatsApp: +6583115985

OPERATING HOURS

Monday – Friday: 10:30 am to 9:00 pm (Last order at 8:15PM)

Sunday: 10:30 am to 4:00 pm (Last order at 3:15PM)
For salads, The Lawn should be your number 1 choice. In fact, they are the only salad specialty diner which offers customized salad. Thus, buyers can choose what ingredients will go with their food. Further, they partner your greens with meats or protein—creating a well-balanced dish for your health.
Aside from serving dishes to their daily customers, they also accept catering on events. They have a good selection of appetizers, main dish, seafoods, desserts, etc. on their menu. So, if you want to go green during an occasion, you can tap The Lawn for their service. Rest assured that they will provide high quality foods and satisfactory performance. 
Highlights
Offers customized salad

Provides catering service

Online ordering and island-wide delivery available
Customer Reviews
As mentioned above, The Lawn is a good choice if you're into salad. Here's how their customers describe the quality of food served by the restaurant:
Who says salads are always boring and bland? At the Lawn Grill and Salad Cafe, we can pick from a wide variety of fresh salad ingredients (on top of the usual mesclun) and add a grilled meat or vegetable to it! Add-on for a soup and/or a bun. Great for those who would like to have a healthier meal but still want tasty food. A good option for vegetarians too! – Evangeline Ching
9. Amazin' Graze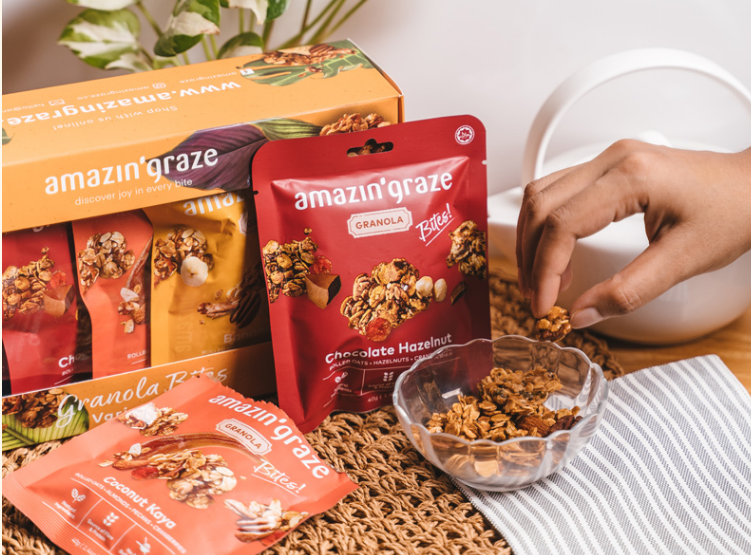 Amazin' Graze was established by three beautiful women that aspired to spread the healthy lifestyle with others. Having started in a home kitchen, Amazin' Graze has now grown into a multi-national business offering various granola and nut mix snacks.
Stuck at home? No worries, as Amazin' Graze also offers delivery, ensuring that anyone can healthily snack without leaving their doorstep. The company's site offers a wide array of selections, some to note are nut butters, brownie chips, and even trail mixes.
Highlights
Graze Academy – recipes for healthy dishes
100% natural ingredients, no artificial additives
Tropical inspired snacks
Freshly made
10. Pimp My Salad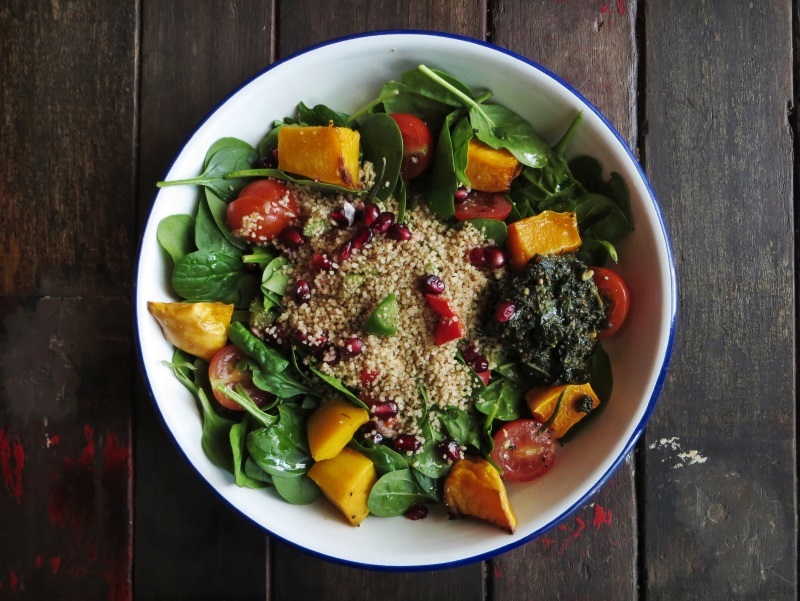 Getting tired of ordering from the same old greens menu in every restaurant? Well, Pimp My Salad is right up your alley with their option to customise your salad order! You can opt for more meat or none at all. Every choice is up to you.
You'll be happy to know that Pimp My Salad only uses ingredients that are of premium quality. Said ingredients are also replenished on a daily basis to ensure the freshness of each item.
With their wide variety of choices from their dressing to their garnish, you'll never get tired of personalising your own salad.
Highlights
Convenient Location
Great Choices
11. The Gut's Feeling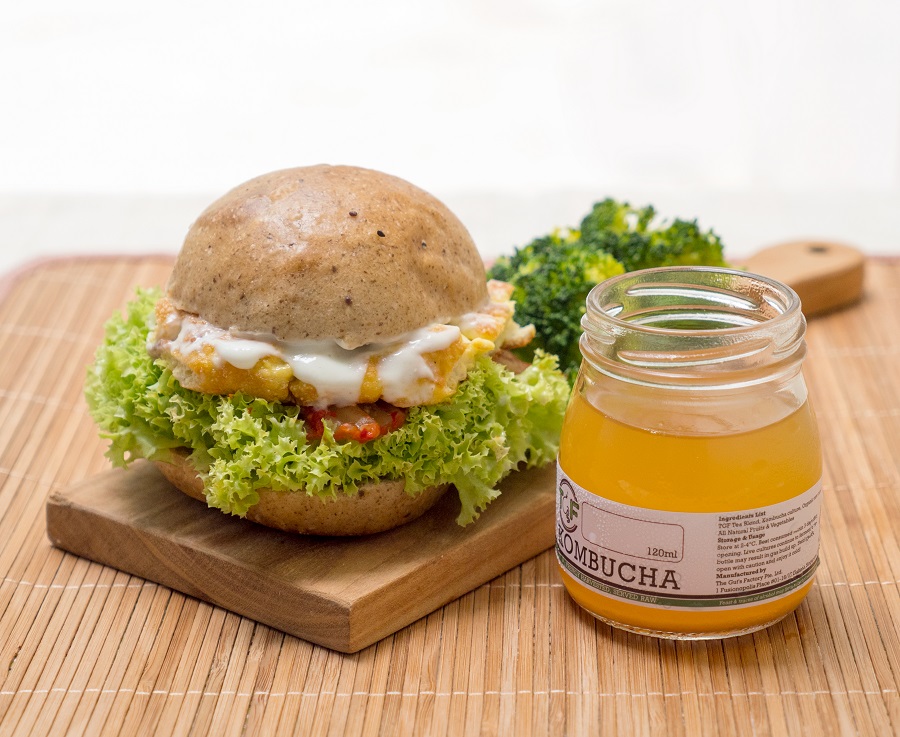 BEST FOR
In-house brewed Kombucha
PRICING
https://www.tgf.com.sg/food
WEBSITE
https://www.tgf.com.sg/
ADDRESS
The Gut's Feeling @ One North
1 Fusionopolis Place #01-16/17 Singapore 138522
CONTACT DETAILS

+65 9623 8490

OPERATING HOURS

Dine In / Take Away / Delivery

Monday – Friday: 11am – 8pm
Saturday: 11am – 2.00pm
The Gut's Feeling strives to disprove the misconception that healthy food is bland and boring. Their sizable food catalogue boasts various wholesome meals that have been jampacked with nutrients and flavour.
Aside from their signature Kombucha, they also offer Milk Kefir desserts that customers can enjoy without guilt.
Check out their website to learn more about the menu that fits every palate and diet.
Highlights
Food delivery available
In-house fermenting room for probiotic drinks and desserts
Vertical Hydroponic Farm where leafy greens are harvested
Offers grocery services
Self-pick ups and dine-in option
12. Mahota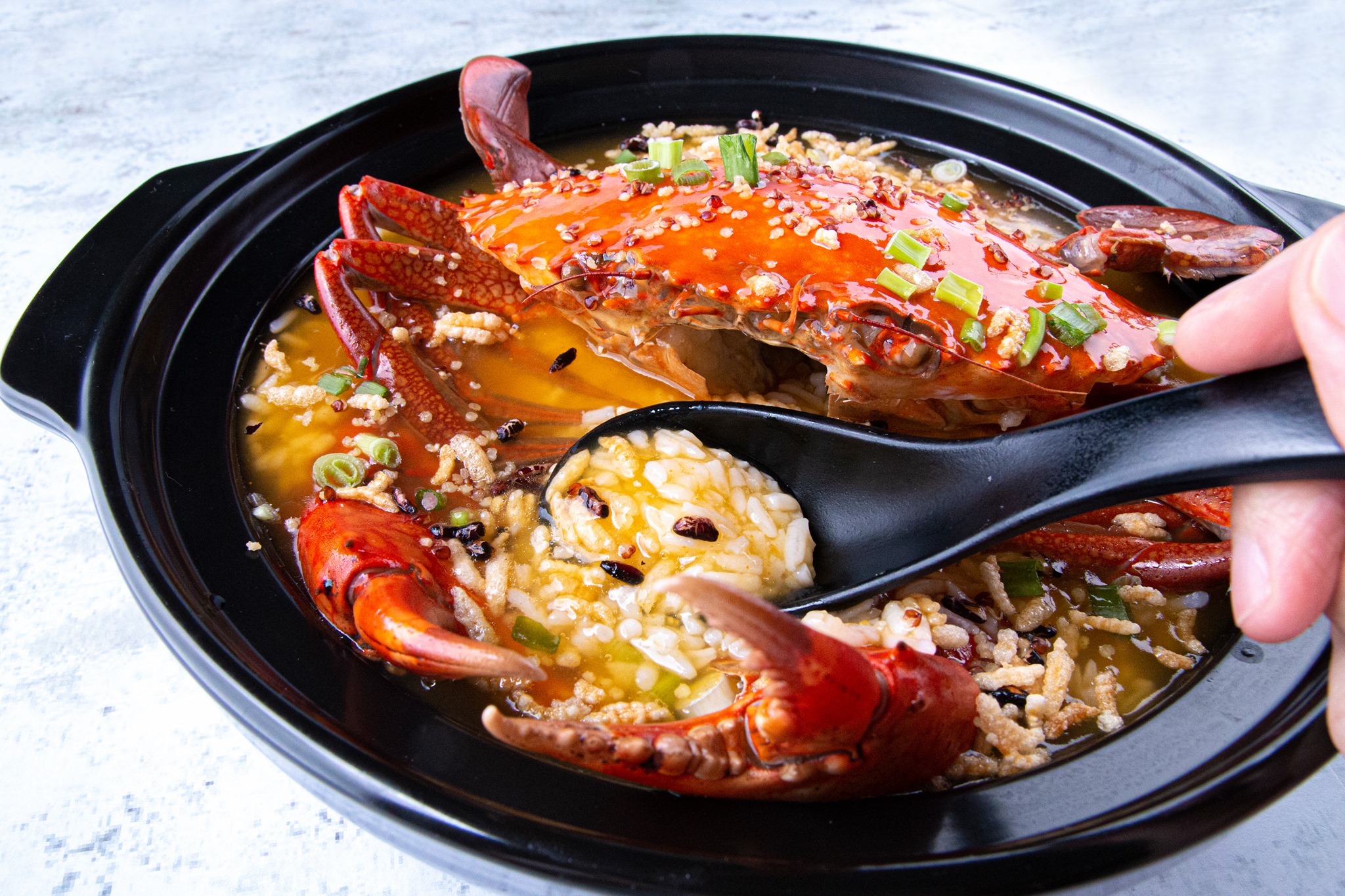 BEST FOR
Food made with fresh ingredients
PRICING
WEBSITE
https://www.mahota.sg/
ADDRESS
2 TAMPINES CENTRAL 5
#01-11, CENTURY SQUARE, 529509
CONTACT DETAILS
EMAIL: [email protected]
OPERATING HOURS
DAILY 11:30AM – 10:00PM
食堂 by Mahota Kitchen prides itself for being a restaurant that celebrates fresh ingredients and good food.
Thanks to having access to fresh fish and other seafood from its sister brand Prime Aquaculture Sea Farm, the 食堂 "seafarm-to-table" concept focuses on healthy and tasteful dishes made from freshly harvested ingredients and creative flavours.
Because the fish from their Sea Farm thrive in natural sea waters and are fed quality feed free from hormones to promote healthy growth, you can really taste the fresh natural sweet flavour of the fish in their dishes.
Not to be missed too would be their bestselling Crab Quinoa Porridge, a tasty comfort food dish full of umami goodness!
With the #SupportLocal movement gaining momentum, do check out this restaurant and taste the difference yourself! Best part? They have home delivery too so just visit their website to place an order if you are too lazy to make your way over.  
Highlights
Farm to table restaurant
Food delivery available
Customer Reviews
"I was pleasantly surprised by the quality of the food for it's price. The environment was cool and relaxing. Food quality was way better for it's price. It was clean and the staff were friendly. If u want nice zhi char(cantonese) food at an affordable price and nice surrounding. I highly recommend this place."
"This restaurant has undergone a revamp now featuring more Chinese dishes but it's still really good! There is a lot of attention to detail and meticulousless in their cooking at comparable prices which can give other tze char restaurants a run for their money. I recommend trying their fish dishes with their signature vegetable or caipo sauce. 11/10 would recommend ?"
13. FITTHREE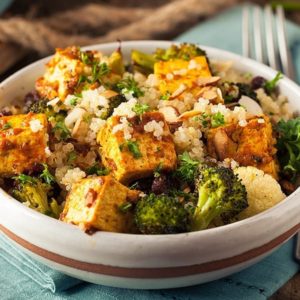 Since it first began operating in 2015, FITTHREE has unfailingly provided healthy, flavourful meals to their client base. Their catalogue offers three main categories: Low-Carb, Omnitarian, and Vegitarian.
By providing these options, FITTHREE gives customers the ability to not only watch their diet but mix it up every once in a while.
The meals from FITTHREE are delivered twice a week, with weekly menu changes. Customers can chill these meals and heat them up whenever they want to.
One standard size meal cost $13.40 and one XL is $15.90. People can order just what they need, 3, 5 or 10 meals. They can keep them in the fridge for when they don't feel like cooking. No lock-in period or long term commitment, they order what they need for when they need it.
Highlights
Flexible and affordable meal plans
Some vegan options available
14. SimplyWrapps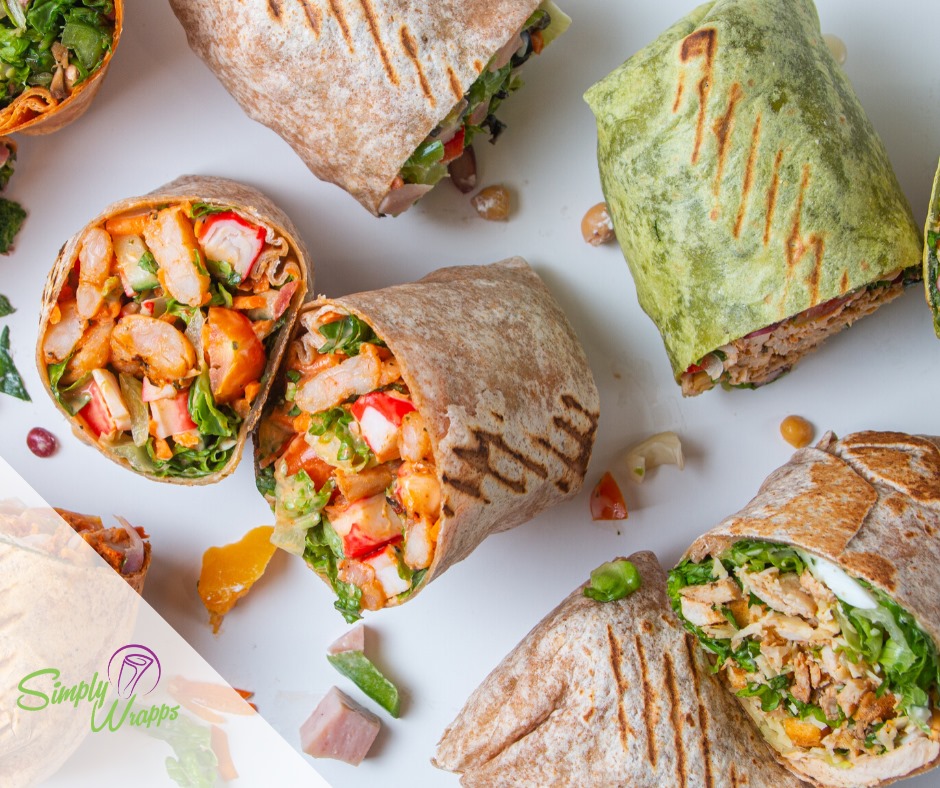 SimplyWrapps was founded by three co-founders who have seen much of the world. As a result, they have carefully curated a menu that showcases the different flavours that various cuisines have to offer.
If you're looking to eat more healthily but are wary of the food being too bland or boring, SimplyWrapps is the choice for you. Aside from the generous servings, every bite is filled with flavour, leaving you wanting for more.
Highlights
Large menu
Loyalty program available
Offers food delivery
Accessible locations
15. Souperstar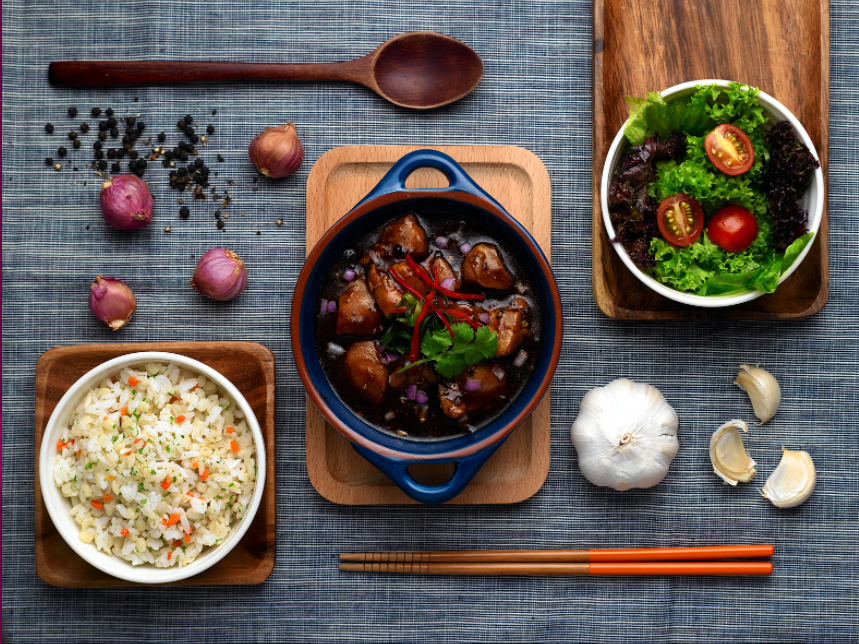 BEST FOR
Healthy combo meals
PRICING
WEBSITE
https://www.souperstar.com.sg/
ADDRESS

7 Wallich St, #B2 – 31, Singapore 078884

CONTACT DETAILS
[email protected]
OPERATING HOURS

Monday – Friday: 9:30am–8:30pm
Saturday – Sunday: 10:30am–8:15pm
Souperstar is the place to be if you're looking for a wide variety of soups that will warm your soul.
They have a multitude of flavours to choose from, add on to it delicious popiahs and you get the best bundle!
Not only that, but to make sure that they offer only the best quality of food for their customers, Souperstar uses only the best and freshest ingredients.
Get through the week with healthy and hearty meals that are sure to satisfy your tummy and your palate, head off to Souperstar now!
Highlights
Offers home cooking essentials
Has variety bundles
Multiple locations that are accessible
Customer Reviews
Customers have been raving about Souperstar's amazing food at affordable pricing. Checkout some of the feedback left for them on their Google Review:
"Ordered 3 mains, black pepper chicken, Thai curry and a popiah. Both black pepper chicken and Thai curry has the right balance of flavours, Thai curry is spicy for me but is positive. Popiah is good for quick bite or takeaway. Good portions and affordable for CBD area. A good recommendation!"
"Ordered delivery 3X in a month now and absolutely loved the traditional popiah, thai chicken and sesame chicken with the crunchy bites! fresh ingredients and taste delicious!"

16. QQ Rice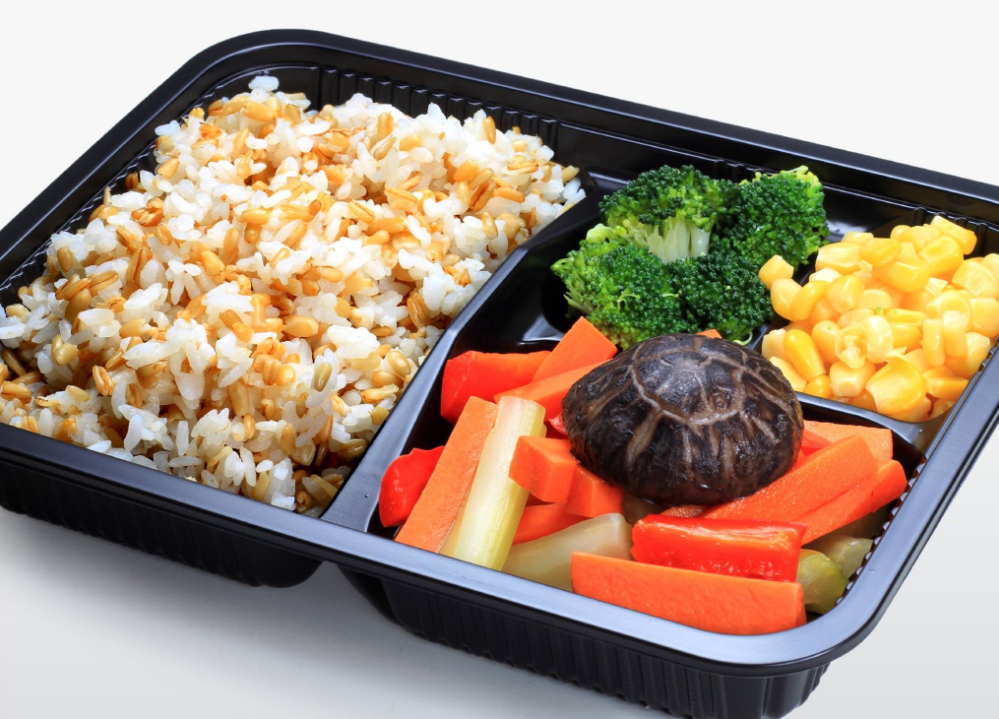 Next on our list is QQ Rice, one of the longest-running businesses on our list.
QQ Rice was established in 1988 in Taiwan, with the goal of researching rice and developing scrumptious rice products and meals. Since then, QQ Rice has steadily grown, opening numerous franchises worldwide.
Now, there are several reasons why QQ Rice has made it onto this lineup, notwithstanding its global status.
First is the dedication to quality. No matter the country or franchise, the products that QQ Rice put out remain the same in that they are all made with the finest ingredients available. 
Second is the food options. QQ Rice has one of the most diverse menus on this list, offering seafood, meat, and vegan and vegetarian options to its customers. Aside from that, there are also drinks and dessert items.
Some of our favourites include the tuna rice roll, the xiao chun oat rice, the dory fish (+ salad),  the ah ma curry chicken, and the QQ vegan bento. Customers have the option to avail of these meals ala carte of purchase them in sets, which include drinks and desserts.
Highlights
Island-wide delivery available
Menu includes meat, seafood, chicken, and vegetarian options
Desserts and drinks available
And that's it for our list of the best healthy food in Singapore! Do you already know which one is nearest your place? Let us know if you've already tried some of their dishes and share with us your thoughts.
For more options, you may take a look at these best vegan restaurants in Singapore. They offer a whole lot more vegan menu selections, giving you a variety of healthy dishes to enjoy!