17 Best Gift Delivery Services in Singapore for All Events (2021)
Giving gifts would always be a great way to make a celebration even more special. Particularly, if there is a long-distance to go through or if you don't have the chance to spend some quality time with your loved ones.
For instance, a birthday surprise delivery in Singapore would be appreciated by the celebrant. Not just for the thought but the unexpected element that comes with it.
To have your gift to be delivered on time and at the right place, here are some options for the best gift delivery in Singapore for faster and more convenient transactions.
1. Giftano

When it comes to gift cards and vouchers, Giftano is the best place to look. They offer quite the assortment of gift ideas for everybody. Besides gift cards, they also have flowers for sale. Make sure to check out their shop if you're interested.
Because of their wide range of gifts, they can be a good idea for unique birthday gift delivery in Singapore. 
Service Highlights
Easy site navigation
Wide variety of products
2. The Imprint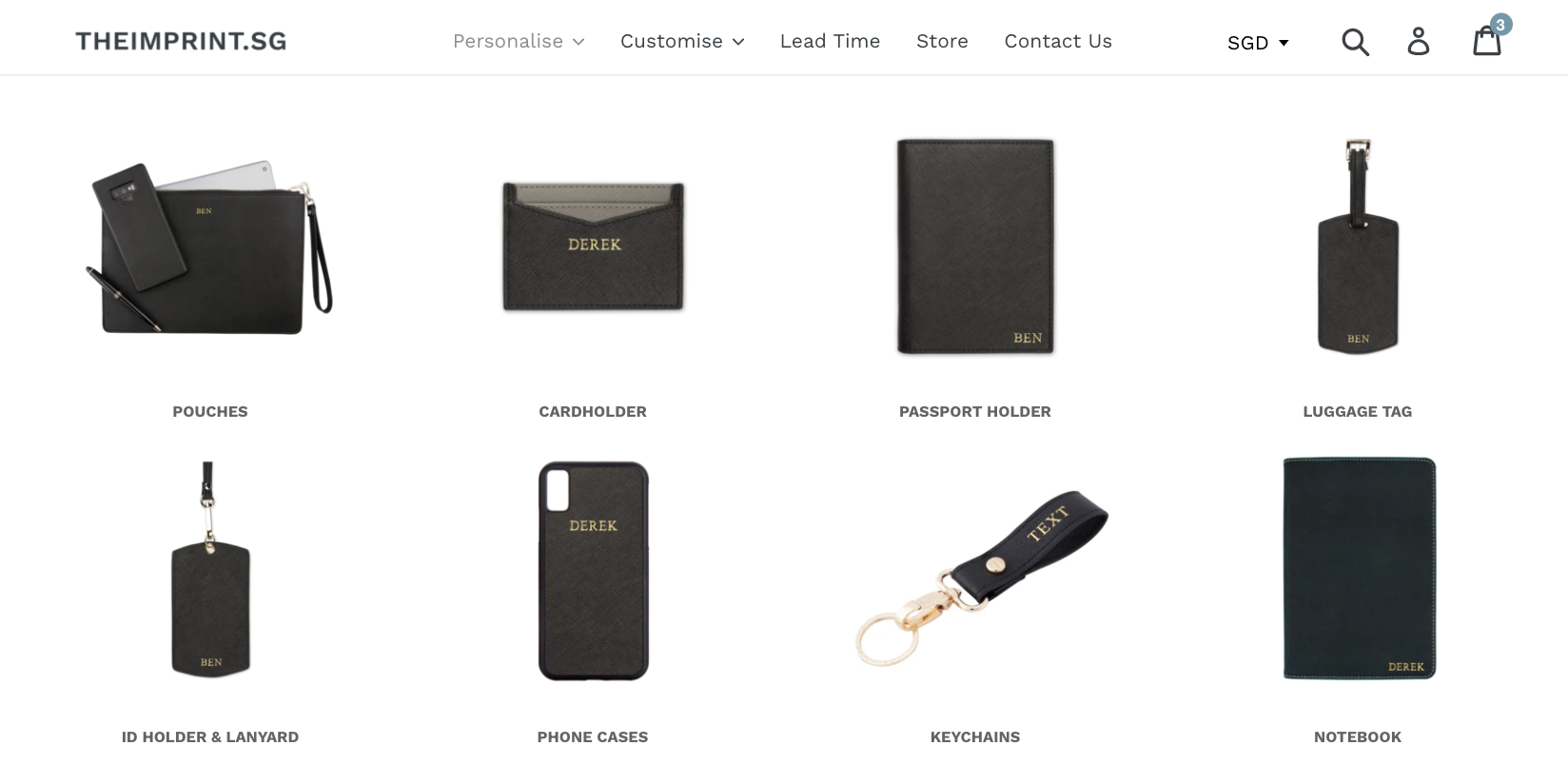 Do you need ideas for a last minute gift delivery in Singapore? Just visit The Imprint as they offer a wide array of impressive gifts for every occasion possible. Best of all, you may customize the products for a more personal touch, because at The Imprint, they believe that each gift should be special and meaningful.  You may also follow their social media accounts for the latest news on what they have to offer. Feel free to connect with them on Instagram and Facebook.
Service Highlights
Personalized and customized gifts

Wide array of gifts for any occasion
Customer Reviews
Salma Sadiqquia has expressed her satisfaction with The Imprint's service by leaving a recommendation on their Facebook profile: "Ordered customised mugs, loved them. The service they offer is just too good.??? On time delivery ???? Thank you TheImprint.sg??"
3. Ferns N Petals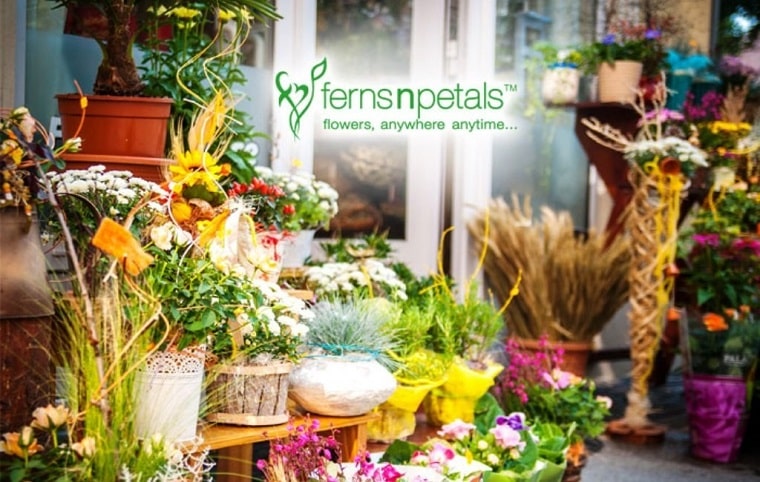 | | |
| --- | --- |
| BEST FOR  | Lovely Flower Bouquets and Indoor Plants |
| PRICING | Selections |
| WEBSITE | https://www.fnp.sg/ |
| ADDRESS | 9 Tagore LN, #02-29, Singapore 787472 |
| CONTACT DETAILS | +65 97279363 |
| OPERATING HOURS | Daily, 8am–10pm |
Do you need to buy gifts for someone living in Singapore? Be it for a birthday, anniversary, or a holiday celebration, Ferns N Petals will be able to help you express your love to your family, friends, and partner by letting you create your own customized gift and sent them on any date that you want. Wouldn't it be more memorable to surprise them with unexpected yet valuable presents? They have wine and floral gift basket, roses bouquet sweet treats, fruity basket, cakes, and many more as their gift specials. Aside from this, they also have cushions, photo frames, and mugs that can be personalized with your choice of photos and design.
Service Highlights
Highly discounted deals
Customized miscellaneous items
Gift combos
Customer Reviews
Ferns N Petals has international delivery services that helped many people to reach out to their families and friends across the globe. A reviewer was very impressed with the overall services and left this top-rated review on Google Reviews: "I recently purchased a bouquet for my mum's 70th birthday. Though I made the order in the very last minute, they did a great job in executing my surprise plan. To me details are very important and they created the bouquet just the way I instructed it to be. And their actual products are the way they are depicted in the pictures of their website. Service level is 5 stars and they are punctual with their deliveries. Their service quality is definitely very recommendable. WELL DONE AND GREAT JOB!" 
4. Lanos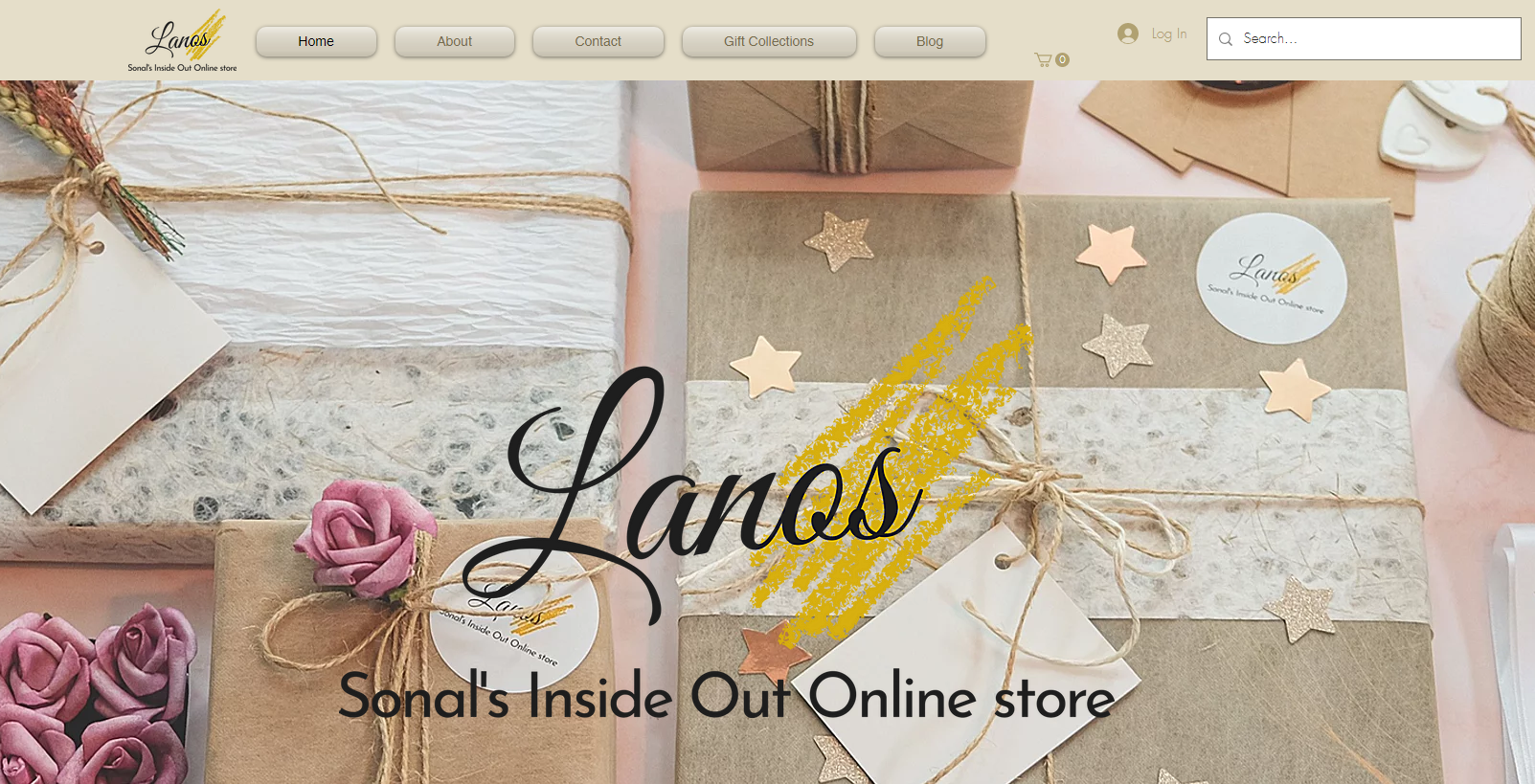 BEST FOR
Exclusive and unique gifts
PRICING
Contact for more information
WEBSITE
https://www.lanos.sg
ADDRESS

7 Draycott Drive, Singapore 259421

CONTACT DETAILS

Call or WhatsApp on +65 98765363 / sonal

@lanos.sg
Lanos helps solve the problem of having to go out to buy gifts at the last minute with its specially curated gift collection. Here, you'll find exclusive and unique items, all reasonably priced!
What's specially noteworthy about Lanos is that the shop items change every month. Customers won't need to worry about buying unoriginal gifts thanks to the ever-changing collection at Lanos.
Moreover, the shop's customer service is top-notch, with staff getting into contact with clients for any inquiries. Customers can also acquire exquisite gift-wrapping at no added cost when shopping at Lanos. 
If you need a birthday gift delivery in Singapore that's fail-proof and personalised, we highly recommend Lanos. 
Service Highlights
Next-day delivery available
Reasonably-priced items
Beautifully wrapped gifts
New items every month
Customer Reviews
Lanos has attained a 5-star rating on Google thanks to its high-quality items and great customer service. Here are some comments left by previous customers:
"Thank you very much for your amazing service with such quality gift. Everything is in good order. You put smiles on everyone's face. You guys deserve a 5 star review!
Thank you from the bottom of my heart. "
"Very much satisfied with the service. They get in touch with you immediately when you need to ask something. The item bought was beautifully wrapped and all my instructions were met. Will definitely order again from them next time I needed to give someone something unique and special. Thank you, Lanos! "
5. Xpressgiftz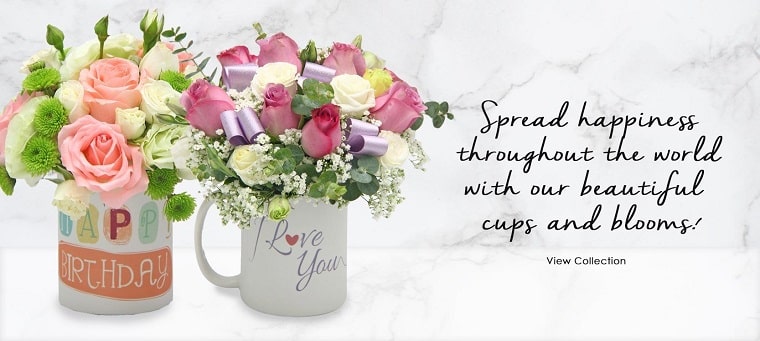 If you need a Singapore gift delivery for all types of events and occasions, Xpressgiftz could be the answer. 
The services of Xpressgiftz are categorized into flowers, fragrance, chocolates, balloons, champagnes and wines, gourmet hampers, and home and decors. If you don't currently have a gift idea in mind, you can look at their catalog to have a glimpse of what the receiver may like. For a more practical option, they have a set bundle for anniversary, birthday, housewarming, Congratulatory, and other events. They have extensive gift selections for kids, parents, friends, and loved ones. If you are planning to send out presents to your employees, they have a corporate membership for low-cost large gift bundles.
Service Highlights
Extensive gift selection
Free delivery promotion
Online order tracking
Customer Reviews
Customers of Xpressgiftz have commended their professional and accommodating services towards their special requests and fast delivery.  A reviewer gave this 5-star rating on the company's official Facebook account: "We have ordered the flower bouquet arranged in a mug for birthday occasion..it's very nice and delivered on time. Thank you"
6. Far East Flora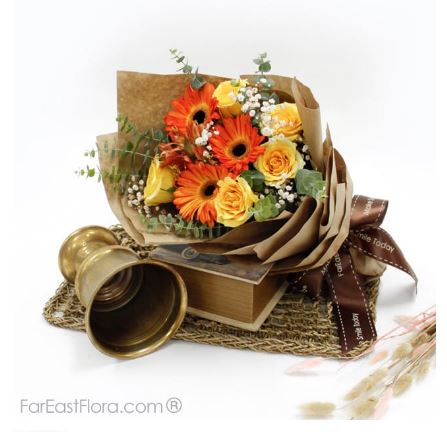 | | |
| --- | --- |
| BEST FOR  | Fresh Flower Bouquets |
| PRICING | Selections |
| WEBSITE | https://www.fareastflora.com/ |
| ADDRESS | 565 Thomson Road 298184 Singapore (located within Goodwood Florist) |
| CONTACT DETAILS | 6251 2323 |
| OPERATING HOURS | Monday to Friday – 9am–8:30pm Saturday and Sunday – 9am–7pm |
Flowers convey much more emotions than words can. If you plan to give your loved one a surprise delivery in Singapore that's full of flowery love, Far East Flora should be on your list.
Far East Flora has several decades of experience when it comes to creating, presenting, and delivering meaningful and remarkable gifts. The range of their bestsellers includes indoor plants, flowers, and gourmet hampers.
They also offer delivery services to selected countries only. Apart from this, you can also attend flower arrangement workshops if you are interested in making your own floral arrangements and hand them as personalized gifts.
Their retail stores are located in different parts of Singapore so it will be easier for you to find which one is the closest to your area.
Note: Some of their outlets are closed until 2 June. Thomson and City Square Mall, for instance. However, they continue to take orders online/through hotlines and deliver 7 days a week.
Service Highlights
Exclusive and seasonal sales
Hassle-free return guarantee
Flower workshops 
Customer Reviews
Far East Flora has received compliments due to their friendly staff service and responsive solutions. Jennifer will certainly acquire their services again and wrote this feedback on the official website: I would like to compliment Rachel from City Square Mall outlet for her outstanding customer "service. I was at the outlet earlier this week and wanted to pick a small bouquet of dried flowers. Whatever on display did not catch my attention and I asked if she could customize a bouquet for me. She was very patient in explaining to me which flowers would go well together and I liked what she suggested. I buy flowers quite often but we do not get such patient florist all the time. I really liked her warmth and patience and I'm going back again the next time I need to get something. I hope you will convey this compliment to Rachel and please keep her for as long as you can! :)"
7. Box Green

| | |
| --- | --- |
| BEST FOR | Tasteful snacks |
| PRODUCTS | Healthy snacks |
| WEBSITE | https://www.boxgreen.co/ |
| ADDRESS | [email protected] #08-14, 50 Gambas Cres, Singapore 757022 |
| CONTACT DETAILS | +6597716648 |
| OPERATING HOURS | Monday to Friday: 9:00 am – 6:00 pm |
One of the best ideas for a birthday delivery in Singapore is the gift of good food and health. Box Green Co offers healthy snacks that are guilt-free and healthy for your body.
They offer different types of nuts and flavours that are best eaten for the health buff and health-conscious.  The quantity of snacks per package is already controlled to make sure that you are not eating beyond your recommended daily intake. The snacks were approved by a nutritionist so you are assured of the quality.  They also make the ordering and delivery fast and easy to finish to enjoy their guilt-free snacks.
We've tried them ourselves and can certainly say that they make unforgettable Singapore surprise delivery gifts!
Service Highlights
Guilt Free Snacking

Fuss Free services

Approved by Nutritionist
Customer Reviews
Take the next step to a healthier you, learn from these people who signed up for the meal plan.  "It was a no-brainer for me to sign up. It's convenient and slightly cheaper. Then, what I'm used to buying elsewhere plus I get a good mix and I love surprises so everything is awesome." I signed up with boxgreen because I love to snack but I find packing my own packet taxing; more so since it has to be healthy. I love that you have a variety of fruits, nuts, and pretzels. It's easy, convenient, and healthy."
8. Wogi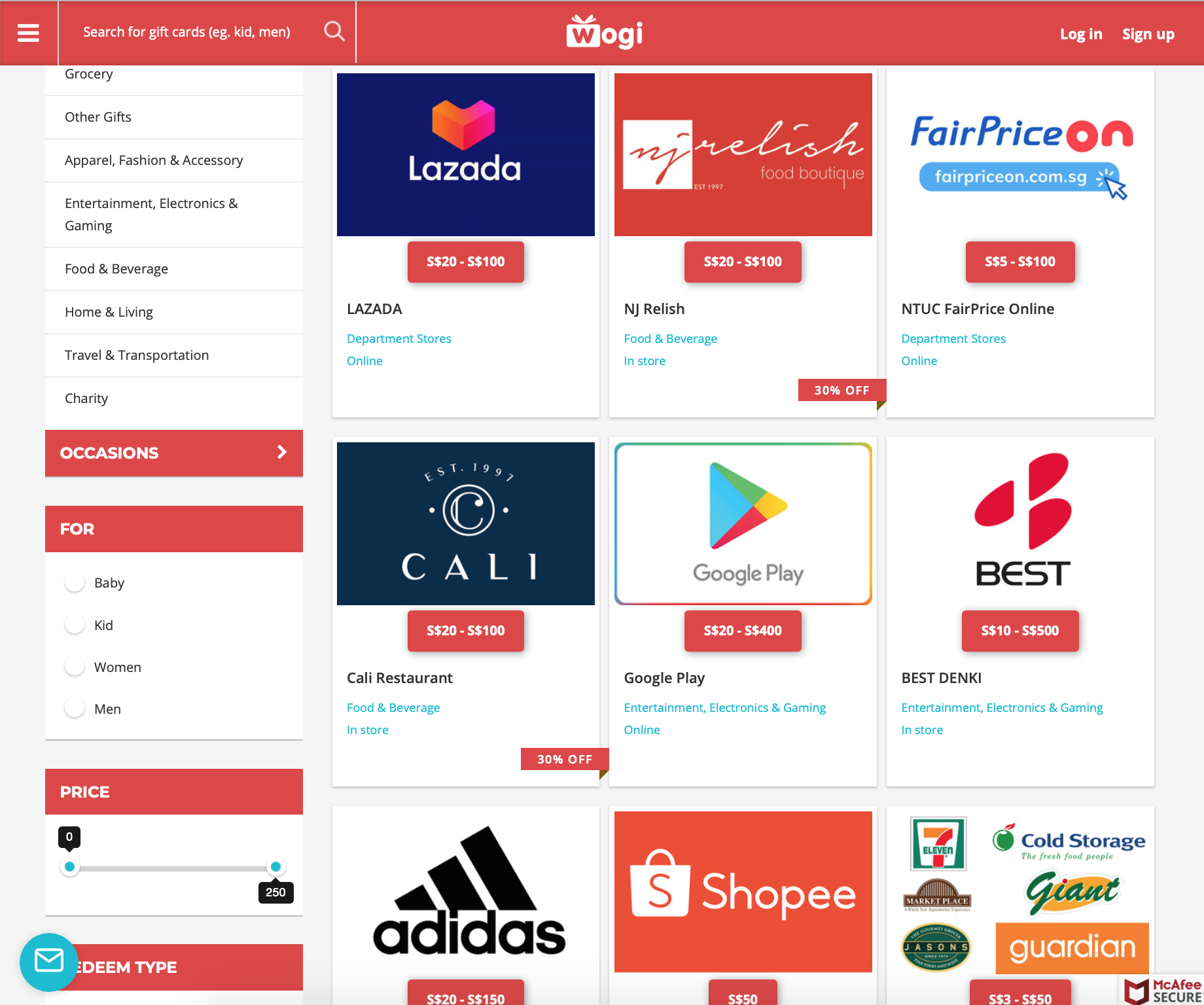 Wogi makes buying and sending gifts as easy as a click. Seriously, this is as instant as you can get. And what's even more good news is that there are so many brands to choose from. Whether the person you're sending a gift card to loves clothes, food or tech stuff, we're sure you'll find something here. 
As they are also instantaneous, they make good ideas for same day delivery gifts in Singapore. 
Service Highlights
Wide Variety of Gifts

Partners with Top Brands

Instant Digital Gifts
9. Lillie And Luca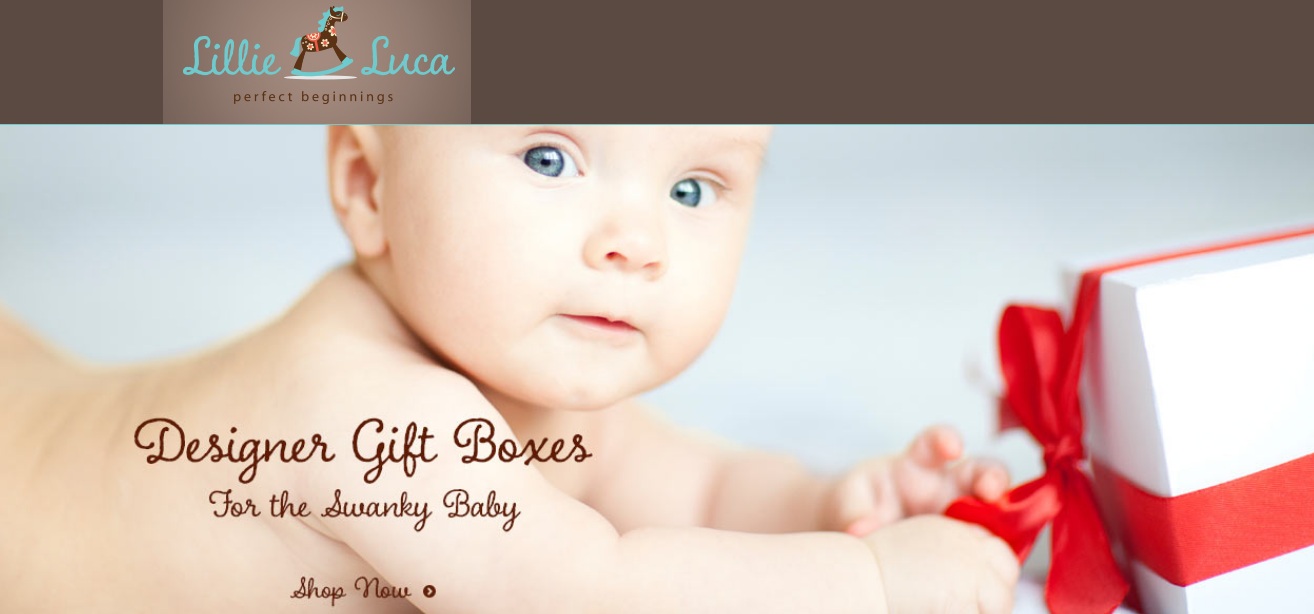 In case you are looking for Singapore delivery gifts for babies, then this is the place to go! Lillie and Luca is an online store which offers different gift items for new baby. You can find various baby shower gifts, hampers, and boxes that are perfect congratulatory gift to expecting parents. The shop aims to provide a convenient way of choosing gifts for couples who are soon to have baby in their family. That being said, it has various delivery option which you can subscribe to in the event that you don't have enough time to visit a physical store. 
BEST FOR

Baby dresses

SERVICES

https://www.lillieandluca.com/for-boys/

https://www.lillieandluca.com/for-girls/

WEBSITE

https://www.lillieandluca.com/

ADDRESS

101 Emerald Hill Road Singapore 229377

CONTACT DETAILS
+65 877 9500 │ [email protected] 
OPERATING HOURS
 
This is the service to pick if you need baby shower gifts, in particular. They have an impressive array of offerings for that niche, and also make a point of offering designer collections that many a discerning parent will love.
Service Highlights
Free Delivery for orders over $220

Express Delivery
International Delivery
Exchange and Return Policy
Customer Reviews
At Lillie and Luca, you can find various gift items for your baby showers. There is also an option for expecting parents so you can visit the shop for possible gift ideas. 
10. Hello Chocolate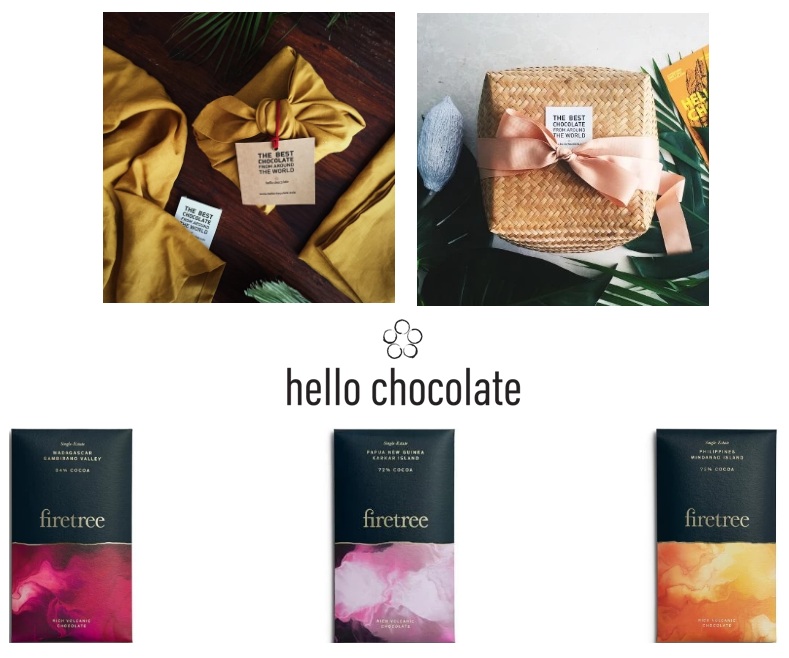 | | |
| --- | --- |
| BEST FOR | Craft chocolates |
| PRICING | Menu |
| WEBSITE | https://hellochocolate.com/ |
| ADDRESS | 50, 04-07 Tagore Ln, Entrepreneur Center, Singapore 787494 |
| CONTACT DETAILS | +65 6573 1025 |
| OPERATING HOURS | Monday to Friday, 9am-6pm; Saturday 9am-3:30pm |
Got a friend with a sweet tooth? Why not send them some sweet and delicious boxes of chocolates straight to your place?  No, you don't have to send it yourself because Hello Chocolate can make that work for you.
They even offer same-day delivery service for rush orders. Hello Chocolate does only feature chocolates that are locally made; they also offer food products from all over the world so it is as if you have toured from one country to another when you get to taste all the chocolates from their collection.
You'd be surprised to know that these premium chocolates are actually sold at very affordable prices. If you want to see the products available, you can visit their website.
Service Highlights
Diverse collection of premium chocolates

Partnership with various credible brands

Reliable local and international delivery services
Customer Reviews
A lot of Hello Chocolate's previous customers have really adored their collection of deliciously crafted chocolates. They even claimed to have recommended the shop to their friends and families. For a more concrete proof, here are some of the feedback that they left on Google Review. "I love their chocolate! The guys choose the best chocolate in the world and it is really the best. The only place where I buy chocolate. " "Excellent customer service, delivery of the finest chocolates the world, has to offer brought right to your doorstep! What more could one ask for?"
11. TEE-SAURUS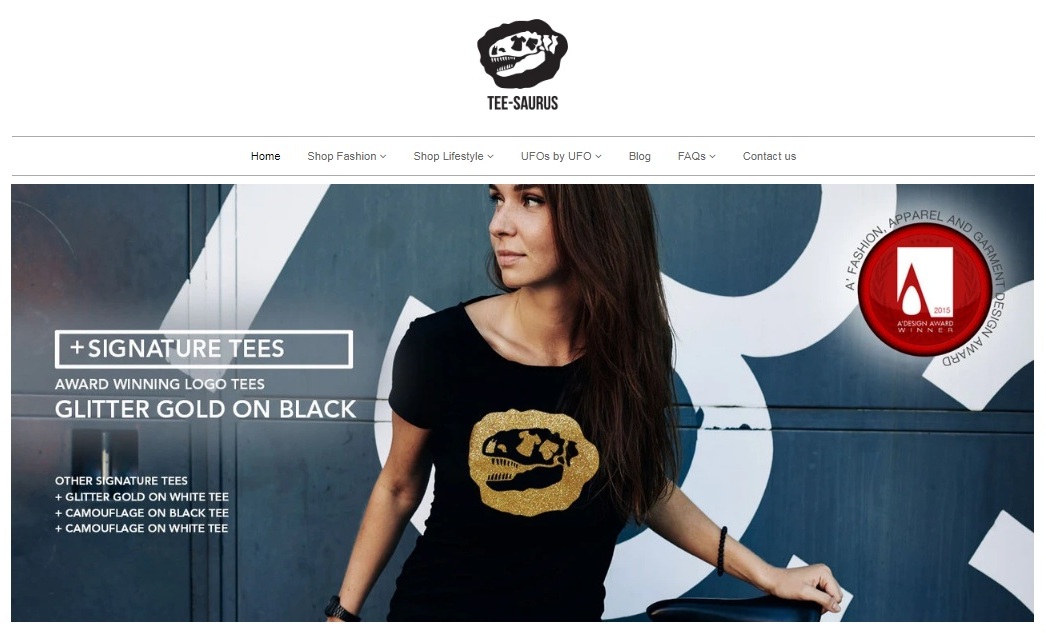 BEST FOR

Wide collection of designs

WEBSITE

https://www.tee-saurus.com/

ADDRESS

M38, 38, Jalan Peminpin, #02-02, Singapore 577178

CONTACT DETAILS

+65 9365 4149 |

[email protected]

OPERATING HOURS

Reserve a slot before visiting
Tee-Saurus has a wide collection of unique shirt designs that will surely put a smile on anyone who receives this as a gift. If shirts are not your cup of tea, they also have a collection of other items that will also be a great gift idea. Tee-Saurus offer free shipping in Singapore and if you order 1-3 items, these will arrive at your doorstep within 2 days.
Highlights
Unique designs

Free shipping in Singapore
12. Noel Gifts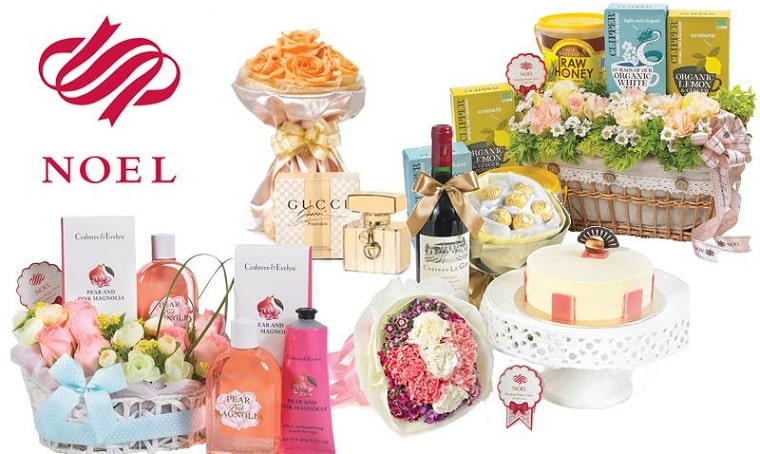 | | |
| --- | --- |
| BEST FOR  | Personalized Gifts and Accurate Order Tracking |
| PRICING | Selections |
| WEBSITE | https://www.noelgifts.com/ |
| ADDRESS | 21 Ubi Rd 1, #03-01 ESR Building, Singapore 408724 |
| CONTACT DETAILS | +65 6299 1133 |
| OPERATING HOURS | Monday to Friday – 8:30am–6pm Saturday – 8:30am–2pm |
Started as a hamper packaging company, Noel Gifts now offers a broad range of personalized gifts including flower bouquets, newborn gifts, condolence wreaths, congratulatory florals, and wellness gifts. With their wonderful collection of cakes, you can get your loved one a lovely sweet treat, especially on Valentine's Day.
So regardless of the occasion or event, they have everything you've been looking for. They also provide their services at reasonable prices due to their promotions.
To be updated on the delivery status, they have an online order tracking.
Note: Delivering, but also restricted from delivering to certain hospitals due to Circuit Breaker. See their site for details.
As of the time of writing, they also take orders only online or through their hotline — their retail stores are closed until further notice, so you should check their Facebook page if you want to find out when they plan to open.
Service Highlights
Special promotions and rewards
International delivery
Accessible outlets locations
Customer Reviews
Noel Gifts has not only been recognized by their customers but they have also won several awards, proving that they established a high-quality brand in the industry. Chantel recommended their services and wrote this feedback on Google Reviews: "Great selection of gifts to fit any budget! All the info can be found on their website and delivery was prompt too. Condition of floral arrangement was on point and flowers lasted for quite a while. Safe choice for gifts service. Will patronise them again." 
13. Printcious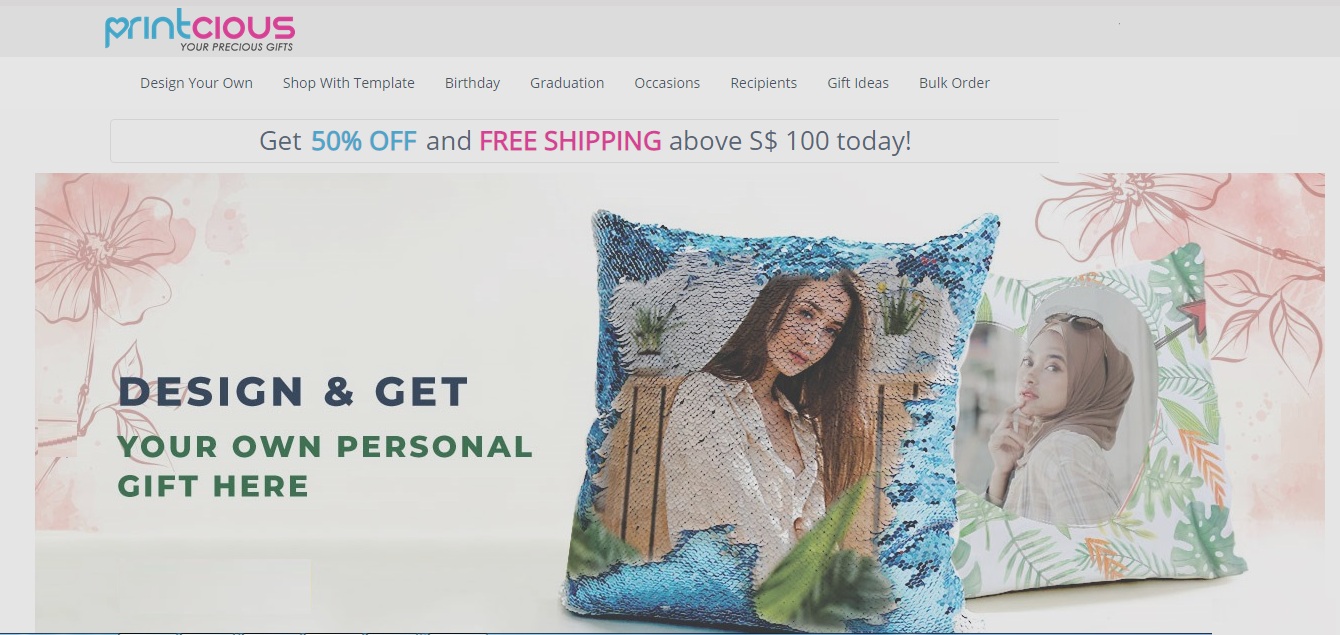 Printcious is all about spreading love and happiness to the people not only in Singapore but around the world. They make sure to consistently fill their collection with tons of premium quality gift products perfect for all occasions but for affordable prices. They are also dedicated to help you make your gift-giving more intimate by offering personalized gift items. They also give their clients a chance to unleash their creativity through their DIY option. So, grab your choice of gift now and make it your own masterpiece by decorating it your way. Note: Operating as usual and even has a COVID-19 awareness campaign going.
Service Highlights
Custom made gifts

Large selection of gift items

Occasional promos and discounts
14. Aquaholics Gifts Pte Ltd
Whether you're a small business or a large company, Aquaholics is readily available to provide innovative presents for your team. Having an established network both locally and overseas and the business' immense experience, they are able to get supplies from dealers with great quality and are able to personalize for you! You can choose through their lists by budget, branded premiums, or as a bulk order. Whatever you wish for, Aquaholics would be able to deliver. In just a few clicks, you'll be able to get premium gifts for everyone, at a very reasonable price. Note: Selling customisable healthcare workplace essentials, but only in bulk order, as part of their response to COVID-19.
Service Highlights
Quality designs
Excellent craftsmanship
Efficient services
Prompt delivery
15. Happy Bunch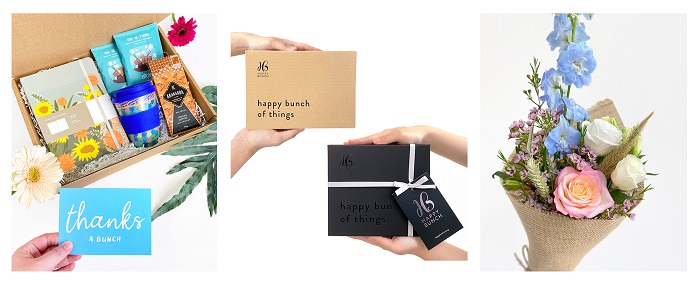 Happy Bunch is one of the best flower shops you can look up to if you're in need of an affordable bouquet and customisable gift boxes ("Build-a-Box" option!). They are dedicated to offering quality gift options all at your convenience. Happy Bunch's flowers are guaranteed to be fresh and in beautiful condition. Their team of florists is also known to be friendly, professional, and always ready to accommodate customers' needs. If you're looking for same-day delivery for either flowers or gifts (or both!), you don't have to worry if you choose Happy Bunch. They offer same-day delivery for both options! If you'd like to know about Happy Bunch's offerings, make sure to check out their website. With them, you'll surely find what you need.
Service Highlights
Fresh and seasonal flowers
Customisable gift boxes
Fast delivery
Same day delivery
Customer Reviews
Happy Bunch has served their customers with satisfaction for almost 3 years. They received compliments due to their excellent service and fresh flowers. Here are some comments and reviews posted by their clients.
"I don't usually leave reviews but good customer service is hard to find in KL. The first bunch of flowers I ordered was damaged in transit, but Happy Bunch immediately responded and offered to replace it, free of charge. Will buy from again. Thank you!" "First time ordering from happy bunch, they were very helpful and experience was great. I needed to change my order after placing my order and they assisted me with the process smoothly. Pricing is very reasonable too" Images are taken from each company's official websites/social media.
16. A Better Florist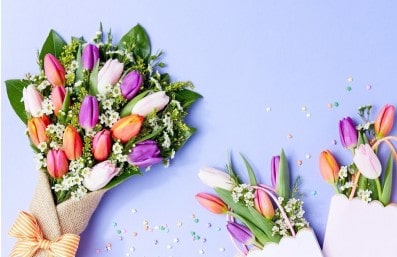 | | |
| --- | --- |
| BEST FOR  | Stunning and Long-lasting Flower Bouquets |
| PRICING | Rates |
| WEBSITE | https://www.abetterflorist.com/ |
| ADDRESS | 12 Dunlop St, Singapore 209342 |
| CONTACT DETAILS |  +65 3163 1525 |
| OPERATING HOURS | Daily, 24 Hours |
A Better Florist serves the most gorgeous and aesthetic flower arrangements that will surely make anyone feel loved. Most of their designs aim for simple yet meaningful curations. The flowers are organized and presented with personalized boxes to showcase the real beauty of the gift. Within 90 minutes, the gifts will be delivered safe and secured at any location in Singapore. Aside from flower bouquets, they also offer fruit baskets, gift hampers, congratulatory grandstand flowers, and condolence wreaths.
Service Highlights
Flower workshops
Same day delivery
Office and hotel decors
Customer Reviews
A Better Florist has been featured on various media publications such as Forbes, Yahoo, The Strait Times, Venture Beat, and many more. These recognitions prove that they are consistent in proving high-quality products and services. Joanna had a very wonderful experience and left this positive review on the official website: " A few weeks ago I received a truly gorgeous A Better Florist bouquet which also lasted very well. I was so pleased that I subsequently ordered a bouquet for my mother. She said they were absolutely beautiful." As most people say, it's the thought that counts which is exactly true. Just the fact that you remembered to give them a gift and even have it personalised and delivered, is enough to let them feel that you appreciate and love them.
17. KayithJ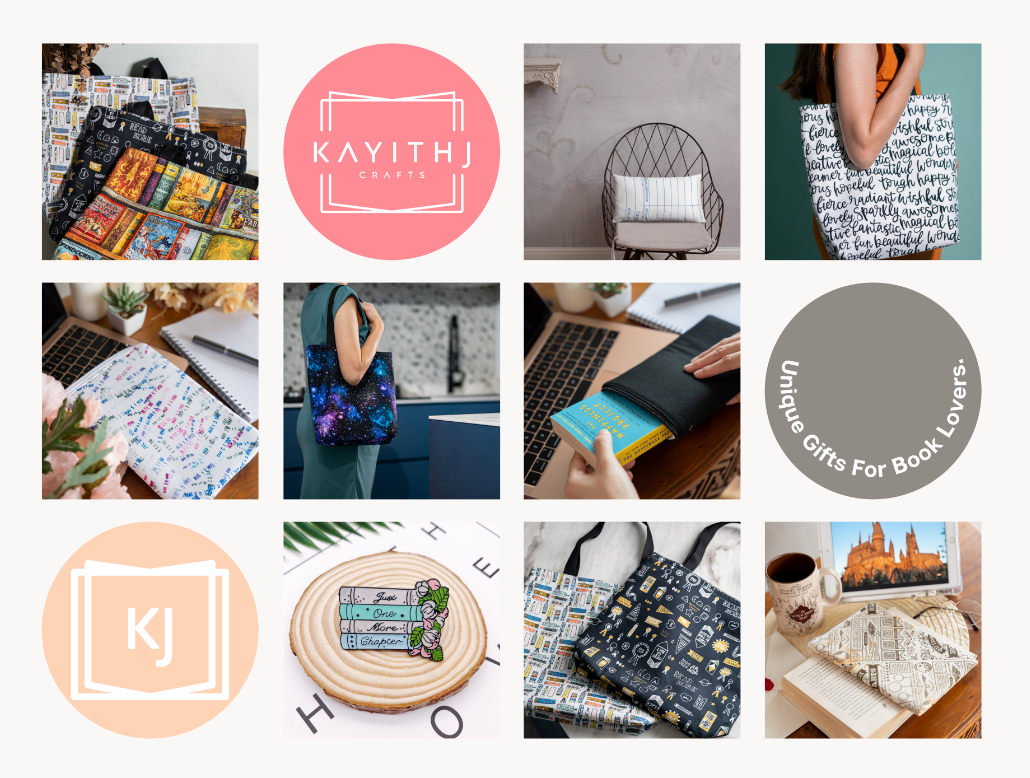 Those on the lookout for gifts to give bibliophiles need not look further than KayithJ. Instead of the traditional bookmarks and bookends, this shop offers handcrafted book sleeves in various whimsical designs, one of which features the iconic Alice in Wonderland characters.
These book sleeves are not only fun to look at, but functional as well. They're waterproof and can fit standard books or reading devices depending on the size chosen.
Aside from their unique book sleeves, KayithJ also carries tote bags in their collection.
Much like their special product, these bags come in fun designs and are waterproof. Plus, they offer enough space to fit in productivity essentials like books, laptops, notebooks, and pens. 
Other items that can be purchased from KayithJ includes enamel pins, wall art, throw pillows, and of course, face masks perfect to go outside with. 
Service Highlights
Free shipping for orders above $80
Flat rate of $5 for Singapore address
International shipping available
Customer Reviews
Here are some comments left by happy shoppers:
"The bags were great. Design very unique. Material of good quality. Intrigue workmanship. Each bag meticulously packed in a box and delivered. Makes a great gift" – Ravindaran K.

"Seller has very good skills. The handmade pouch is perfect. My kiddos love it! My 2nd purchase from her and she is so thoughtful to add a little surprise. Will definitely look for her if I ever need an impeccable well made item" – luvlucas