If you're hankering for artisanal pizza, mouth-watering ravioli, or some perfectly crisp and unctuously-filled cannoli… well, there's only one thing to do. You need to go to one of the many Italian restaurants in Singapore.
However, not every Italian restaurant can deliver a truly Italian dining experience. Some don't even make their own pasta — which any good Italian chef would call heresy.
So, to spare you the taste of "heretical pasta", we've scoured the island for the best and most authentic establishments serving up a taste of Italy. Below is our list of the best Italian restaurants in Singapore today!
1. BASILICO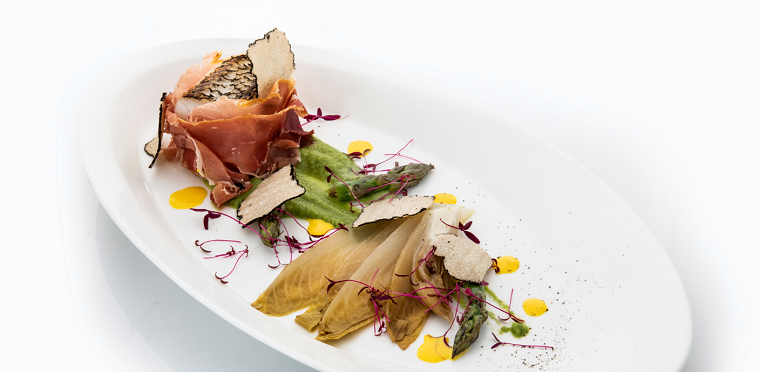 BEST FOR
Authentic Italian buffet
PRICING
Lunch Menu
WEBSITE
https://www.regenthotels.com/regent-singapore/dining/basilico
ADDRESS
1 CUSCADEN ROAD, SINGAPORE 249715
CONTACT DETAILS
 +65 6725 3232 | basilico@regentsingapore.com.sg
OPERATING HOURS
Breakfast:
6:30 am – 10:30 am (Mon-Sat)
7:00 am – 10:30 am (Sun)
Lunch:
12:00 pm – 2:30 pm (Mon-Fri)
Saturday Brunch:
12:00 pm – 2:30 pm
Sunday Brunch:
12:00 pm – 3:00 pm
Dinner:
6:30 pm – 10:00 pm daily
If you seek Italian restaurants in Singapore where you can indulge in your gluttony, you need the buffet at Basilico. You can get your fill of all-you-can-eat Italian food at this restaurant.
Their Italian lunch buffet during weekdays is also a great choice for a big group. Aside from pizzas and pastas, they have a generous variety of cheeses, cold cuts, seafood, meats, and stews.
Wine lovers will likewise love their walk-in wine cellar. Don't forget to enjoy their homemade Italian gelato for dessert!
SERVICE HIGHLIGHTS
Large, sophisticated dining area
Wine cellar and cheese room
Weeknight semi-buffet featuring specialties from different Italian regions
CUSTOMER REVIEWS
This family-friendly restaurant gets top marks from satisfied customers as illustrated in their high rating on Google Reviews. Jay Kovak wrote:
"Nice selection of Italian food, very tasty and delicious. It confirms that in Asia for some reason if you want good Italian you must pay big money. But here I had the feeling that I got good value for that price. I could not stop eating. Very good food, nobody will get slim here. 🙂 Better plan extra hours in the gym whenever making a booking here."
2. BUONA TERRA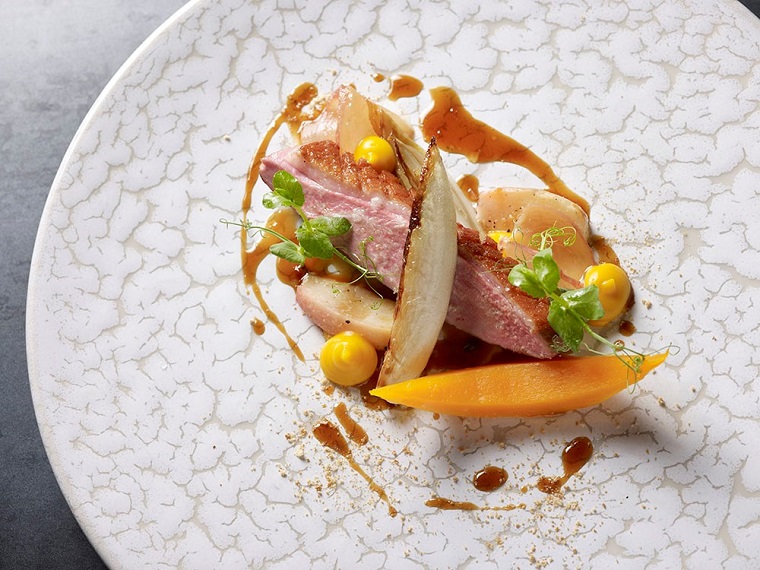 BEST FOR
Set menu, fine dining
PRICING
Lunch Menu: http://www.buonaterra.com.sg/downloads/LunchMenu-Sep2017.pdf
Dinner Menu: http://www.buonaterra.com.sg/downloads/DinnerMenu-Sep2017.pdf
WEBSITE
http://www.buonaterra.com.sg/
ADDRESS
29 Scotts Road, Singapore 228224
CONTACT DETAILS
(+65) 6733 0209 | buonaterra@chateautcc.com
OPERATING HOURS
Lunch: 12pm – 2:30pm (Mon – Fri)
Dinner: 6:30pm – 10:30pm (Mon – Sat)
Sunday: Closed
Last food order: 10:00pm
Buona Terra ("Good Earth" in Italian) is best for people who want an easy, luxurious dining experience.
Instead of ordering from an ala carte menu, diners choose from their available four or five-course meal options according to their preferences.
You can also pair your meal with the perfect wine with the help of their expert wine director. All of this ensures you can have the full experience of Italian fine dining at one of the most refined Italian restaurants in Singapore.
SERVICE HIGHLIGHTS
Fuss-free set menu
Personalised wine service
Perfect portions
CUSTOMER REVIEWS
Buona Terra is one of the most highly recommended Italian restaurants in Singapore. On Google Reviews, customers praise their delicious food, the elegant ancestral home setting, and creative dishes.
According to Melanie Tan, this is why it's worth visiting:
"Discrete service. General presentation was artistic. Quality of food was top notch. Good size portions for ladies/Asians. The cigar dessert was creative, and I enjoyed it!"
3. ETNA ITALIAN RESTAURANT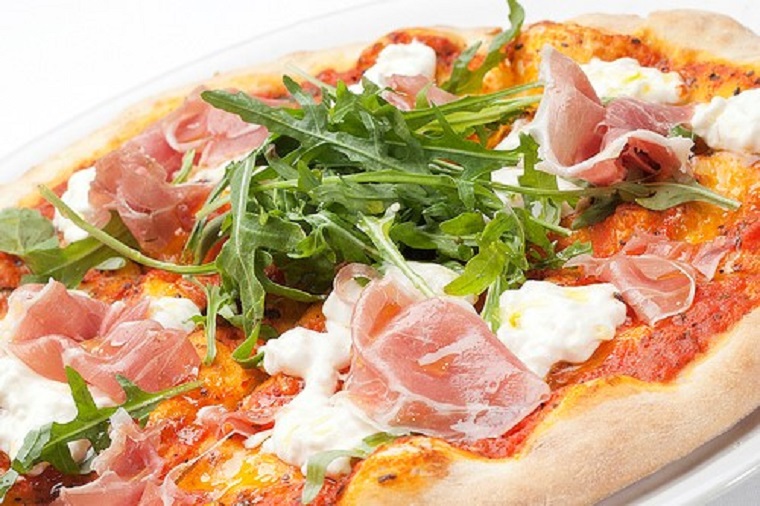 BEST FOR
Italian cuisine featuring Sicilian influences, contemporary Italian cuisine
PRICING
Menu
WEBSITE
http://etnaitalianrestaurant.com.sg/
ADDRESS
49/50 Duxton Road
Singapore 089513

110 Upper East Coast Road
Singapore 455298
CONTACT DETAILS
Duxton Road
6220 5513

Upper East Coast Road
6444 9530
OPERATING HOURS
Duxton Road
Monday to Sunday
12pm -2:30pm, 6pm-10:30pm

Upper East Coast Road
Monday to Sunday
12pm -2:30pm, 6pm-10:30pm
ETNA is named after Mount Etna, an active volcano on the east coast of Sicily… but it's also a clever abbreviation of "Every Table Needs Attention", referencing Italian hospitality.
At ETNA, customers are welcomed to an upscale setting where they can enjoy authentic Italian cuisine with a touch of Sicily.
They have been recognised with an Ospitalita Italiana Gold Seal Award for their high-quality authentic Italian food. That alone should tell you that this is one of the most representative Italian restaurants in Singapore.
SERVICE HIGHLIGHTS
Authentic Italian dining experience with a personal touch
Exemplary service
Smaller portions make you savour the food
Great wine menu
CUSTOMER REVIEWS
5-star ratings on Google Reviews commend their fine wine selection, service and cosy ambience. Here's what Ben Wong has to say:
"Reservation is essential especially during Friday night and weekends. Authentic Italian food. Ask for something out of the menu, you may be surprised with what they can offer. One major concern is parking, taking public transport is a very good idea. Highly recommended!!!"
4. GARIBALDI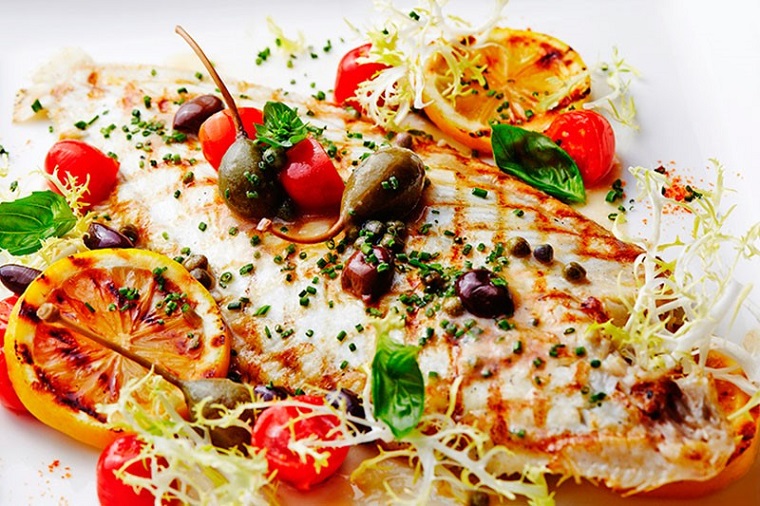 BEST FOR
Fine dining, contemporary Italian cuisine
PRICING
Menu
WEBSITE
https://www.garibaldi.com.sg/?lang=en
ADDRESS
36 Purvis Street #01-02 Singapore 188613
CONTACT DETAILS
(65) 6837 1468 | garibaldi@garibaldisingapore.com
OPERATING HOURS
Lunch: 12:00 pm – 2:30 pm
Dinner: 6:30 pm – 10:30 pm
Garibaldi has been a favourite of Singaporeans for a long time. They opened in 2003 and quickly gained a reputation as one of the top Italian restaurants in Singapore.
Chef Roberto Galetti maintains the top-notch quality of their food, which got them a Michelin star. They have set lunches as well as customer favourites and signature Italian dishes like the pumpkin-stuffed pasta.
The flavours are authentic Italian using only the best ingredients. Many of their ingredients are also imported directly from Italy.
SERVICE HIGHLIGHTS
Extensive wine list
Convenient location
Decent-sized portions
Michelin-starred restaurant
CUSTOMER REVIEWS
Garibaldi is another highly rated Italian restaurant on Google Reviews. They are complimented not just for their food and service but also for their extensive wine list and overall nice atmosphere .
Daniele Francilia wrote:
"Probably the best Italian restaurant in Sìngapore. Burrata lobster linguine and contoletta alla milanese must try! One of the Biggest selection of wines in town friendly staff and nice atmosphere. Thanks a lot! From an Italian missing home's cousine. Grazie"
5. RISTORANTE DA VALENTINO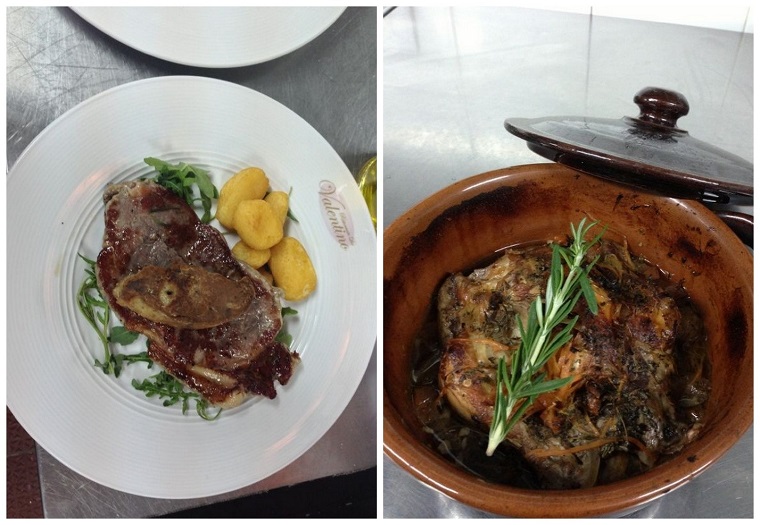 BEST FOR
Fine dining, classic Italian dining experience
PRICING
Menu
WEBSITE
http://www.ristorante-da-valentino.com/
ADDRESS
200 Turf Club Road, #01-19
Singapore 287994
CONTACT DETAILS
6462 0555 | reservation@valentino.sg
OPERATING HOURS
LUNCH
Monday to Friday
12:00 – 2:30PM (last order: 2:15PM)
Saturday and Sunday
12:00 – 3:00PM (last order: 2:30PM)

DINNER
Monday to Sunday
6:00 – 10:30PM (last order: 10:30PM)

OPEN 7 DAYS
Ristorante Da Valentino is an Italian restaurant in Singapore managed by Chef Valentino and his family, together with a team of dedicated staff.
The restaurant started operating in July 2005 at a residential area along Rifle Range Road before relocating to its current location, The Grandstand, in July 2012.
This warm, family-operated restaurant sources small batches of seasonal ingredients from Italy, served fresh in heart-warming Italian dishes for their customers to enjoy.
SERVICE HIGHLIGHTS
Family-managed Italian restaurant
Seasonal dishes sourced from Italy and served fresh to customers
Relaxing, cosy ambience
Family-friendly restaurant
Private dining option
CUSTOMER REVIEWS
For their cosy, welcoming restaurant, Ristorante Da Valentino earned rave reviews on Google. Many of them are from loyal customers who keep coming back for their delicious food.
For instance, one customer praised the restaurant's consistency with their standards. Another commended their personal touch when it comes to service and recommended their risotto for first-time customers.
One customer wrote:
"The food was excellent, and the service was even better. Sweet staff who were very accommodating. When we mentioned we were vegetarian they replaced our sauces with vegetarian versions. Would recommend visiting this place , especially if you're out on a date."
6. CAPRI TRATTORIA AND PIZZERIA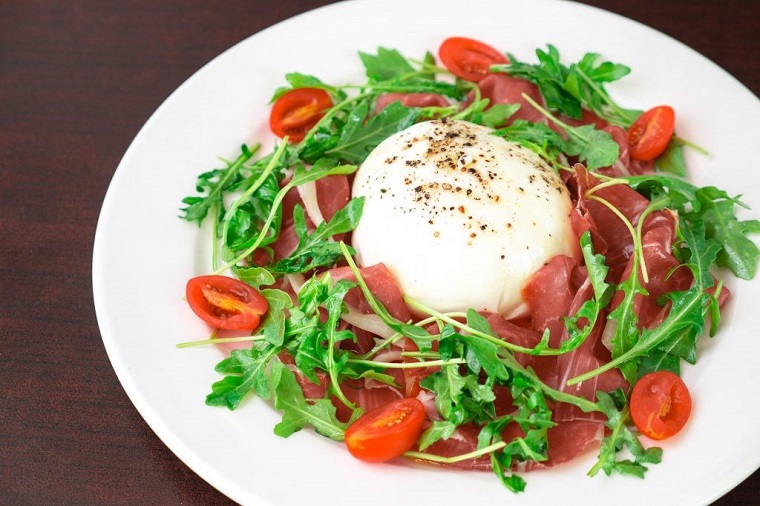 | | |
| --- | --- |
| BEST FOR | Authentic Italian pizza in rustic, cosy setting |
| PRICING | Menu |
| WEBSITE | https://trattoriacapri.com/ |
| ADDRESS | 3 Binjai Park – Singapore |
| CONTACT DETAILS |  +65 6468 4886 | info@trattoriacapri.com |
| OPERATING HOURS |   |
For a more casual dining experience, Capri Trattoria and Pizzeria is the perfect restaurant for you. With an emphasis on personal service, this is one of the top Italian restaurants in Singapore for fans of intimate dining establishments.
The owner and the team ensure customers feel the authentic Italian dining experience with special touches. These include a classical Italian playlist or the art on the wall.
Plus, the prices are affordable so you can enjoy their food more often!
SERVICE HIGHLIGHTS
Casual and homey restaurant
Personal attention from Italian owner Fabrizio
Excellent seafood fare
Delicious desserts, such as the Torta al Limone
CUSTOMER REVIEWS
The small, intimate setting is part of the charm of Capri Trattoria & Pizzeria. Loyal customers make it a point to visit their place for authentic Italian food at reasonable prices.
Mark Rademaker wrote:
"I love little places like this. Very authentic Italian food. Pizza was supposed to be good, according to some friend recommendations. I was a little skeptical when I first saw it, but it was absolutely fantastic. We also tried the seafood risotto which was equally good.
Worth the drive to Bukit Timah in my opinion and now probably my favourite pizza spot in Singapore"
7. IO ITALIAN OSTERIA
BEST FOR
Affordable, delicious Italian food
PRICING
Menu
WEBSITE
https://io-osteria.com/sg
ADDRESS
4 Hillview Rise, #02-01, Hillv2 Singapore 667979
CONTACT DETAILS
 +65 6710 7150
OPERATING HOURS
Monday to Friday 11:30am – 10pm daily
Saturday & Sunday 10am – 10pm daily
iO Italian Osteria is all about the overall experience. Attention to detail is paramount as the restaurant's decor not only includes antique pieces but has also managed to recreate an authentic Italian tavern.
Apart from this, in the capable hands of well-known Restaurateur & Chef Anna Borrasi, their talented chefs create each meal from scratch.
Here, they combine the freshest and most flavourful ingredients to produce the finest Italian dishes, making your taste buds dance whilst remaining affordable. On a value-for-price ratio, it's easily among the top Italian restaurants in Singapore.
SERVICE HIGHLIGHTS
In-house bakery for fresh, delicious, handmade breads, pizzas, and pastries
Shop for in-house products, ranging from pastas and Italian cheeses to extra virgin olive oil and truffle goodies
Choice of coffee beans for your perfect cuppa
Italian street snacks
CUSTOMER REVIEWS
Customers love iO's efficient and friendly service as well as their good food. Sam Ringwaldt wrote:
"Great atmosphere, and delicious food. We arrived after 9pm and the place was packed (always a good sign). Yet they squeezed us in and brought the food we ordered very quickly. The Rice Suppli' was delicious."
8. AURA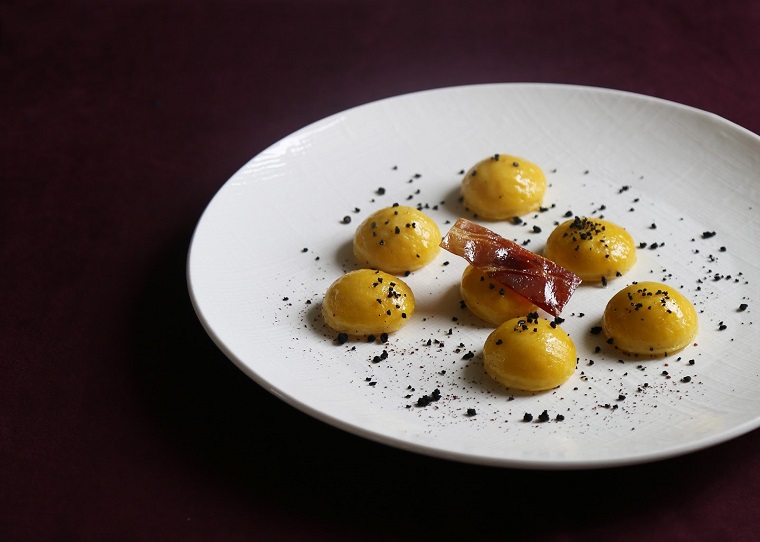 BEST FOR
A mixture of culture & Italian cuisine
PRICING
Menu
WEBSITE
http://www.aura.sg/
ADDRESS
1 Saint Andrew's Road, 05-03 and 06-02 National Gallery Singapore, Singapore 178957
CONTACT DETAILS
65 6866 1977
OPERATING HOURS
WEEKDAY SET LUNCH 
Monday to Friday, 11:30am to 2pm
A LA CARTE LUNCH 
Daily, 11:30am to 3pm
WEEKEND LUNCH 
Saturday, Sunday and Public Holidays,
Noon to 5pm
COCKTAILS AND HAPPY HOUR
Sunday to Thursday, 5pm to 8pm
This charming and culture-rich space is a great place for dining after visiting the National Gallery. They use only premium ingredients to elevate their Italian cuisine as well.
SERVICE HIGHLIGHTS
Classy, contemporary interiors
Great for events
Cashless payment system
A wide variety of antipasti, pastas, and wholesome mains featuring the finest and freshest ingredients from the land and the sea
CUSTOMER REVIEWS
The food, the view, the staff, and the stunning interiors all get props from their customers. One customer commented:
"Great food and drinks in a stunning setting. Views of the city are wonderful. It is not cheap but definitely worth a visit. The food is delicious. The atmosphere is quiet and relaxed. Service is excellent. Definitely up market."
9. GUCCIO RISTORANTE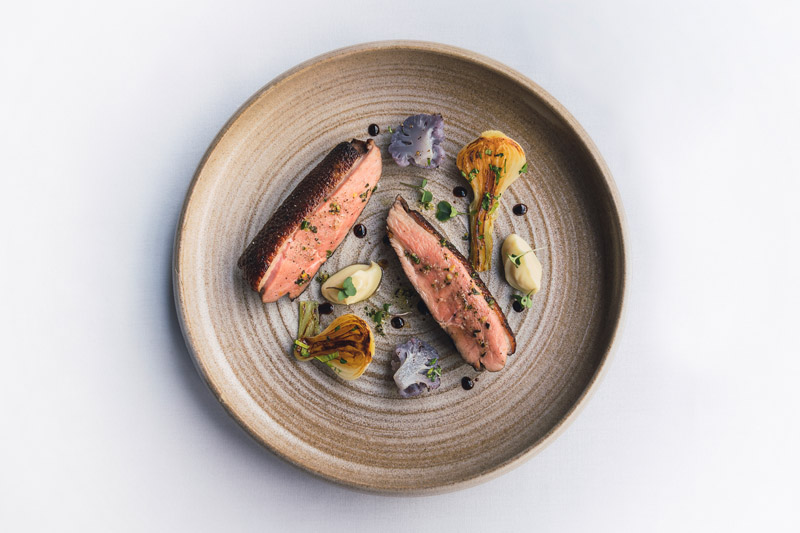 BEST FOR
Seasonally updated menu
PRICING
Menu
WEBSITE
http://www.guccioristorante.com/
ADDRESS
20 Gemmill Lane, Singapore 069256
CONTACT DETAILS
Telephone: (65) 6224 1684
Email: reservations@guccioristorante.com
OPERATING HOURS
Open from Monday to Friday for Lunch & Dinner and Saturday for Dinner
Closed on Sunday
Guccio, representing the surname – and hence, the origins of Chef Marco – offers Executive Chef Marco Guccio's culinary philosophy: an Italian fine dining cuisine journey, from a home-made, hearty cuisine to a global fine dining success.
While the presentations are at times a contrast of colourful and complex textures, Marco's unique approach has won him a Bib Gourmand from the prestigious Michelin Star Guide for two years in a row, in 2016 and 2017.
At Guccio, customers will be at the center of the experience, with the colors and design elements to balance the surroundings. That focus on the diner makes this one of the top Italian restaurants in Singapore.
SERVICE HIGHLIGHTS
Superior Italian wine labels
Reservations
Accepts credit cards
Table service
Outdoor seating
Full bar with wine and beer
Free WiFi
CUSTOMER REVIEWS
The place has spectacular reviews, as you might expect. Here's a TripAdvisor review from one customer:
"My son and his wife and myself were looking for a high quality restaurant with which to end our fantastic two week trip to Singapore which took in the F1 Grand Prix. Guccio's didn't disappoint. The menu is limited which you'd expect when all the dishes are freshly prepared by a top chef like Marco, but we had no problem finding suitable choices. I had Marco's signature dish of Sardinian Pulpo (Octopus) and it was delicious. The portions are not huge but we enjoyed everything about the place including the excellent attentive service. Highly recommended but be prepared to pay top dollar."
Basically, any of the Italian restaurants in Singapore we've listed here should satisfy your craving for prime "cucina" from Italy. Try them… and be sure to let us know how it went in the comments!
If what you actually want is a more laid-back Italian experience though — say some pizza, particularly one you can eat at home — you may want to try our list of the best pizza in Singapore instead. Either way, buon appetito!
---
Images taken from each company's official websites/social media.