The 13 Best French Restaurants in Singapore
Craving some authentic French cuisine? Well, worry no more because we know of the best French restaurants in Singapore where you can enjoy genuine French dining.
We went looking for the ones that have the best reviews as well as menus and ambiance. At the end of the day, we came up with this list of the best French restaurants in Singapore.
1.  Gunther's Modern French Cuisine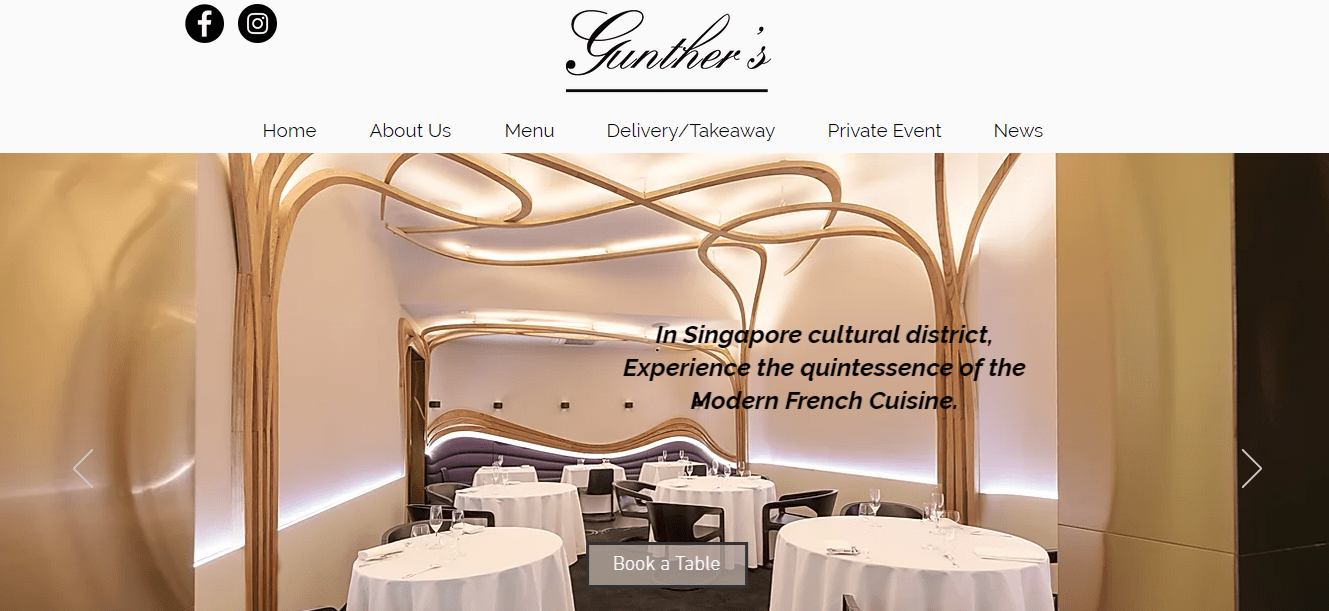 If you're looking forward to eating French cuisine at a fine dining restaurant, then Gunther's Restaurant would have to be your perfect bet. It's one of the best French restaurants in Singapore that serve modern French cuisine.
Gunther's Restaurant offers a wide variety of modern French dishes, including smoked herring salad, foie gras, roasted cod fish, charcoal grilled steak, and many more. It also carries more than 350 bottles of wine from France.
In terms of interiors, it surely doesn't disappoint either. Customers will be surrounded by luxurious furnishings that make them feel like they're dining right in the heart of France.
Highlights
Authentic French cuisine
Elegant interiors
Wine bar
Customer Reviews
Here are some comments posted by satisfied customers on Google Reviews:
"Our all time favourite French restaurant in Singapore. With set lunches as low as $38, it is definitely great value for money. During our most recent visit, Chef Gunther was so kind to tailor a fabulous dinner menu for us and every dish was simply perfect. The ambience inside is now brighter and a bit more modern, as they renovated the restaurant recently. From the friendly welcome at the door, to the fabulous food, the personal and great service from all staff members, the delicious food… Simply a great experience."
"Amazingly delicious dinner, we had a 6-course and classic wine pairing.  Every dish has wonderful combinations of food and sauce. Wine pairing is flawless. I definitely will visit again whenever I visit Singapore."
2.  Bistro du Vin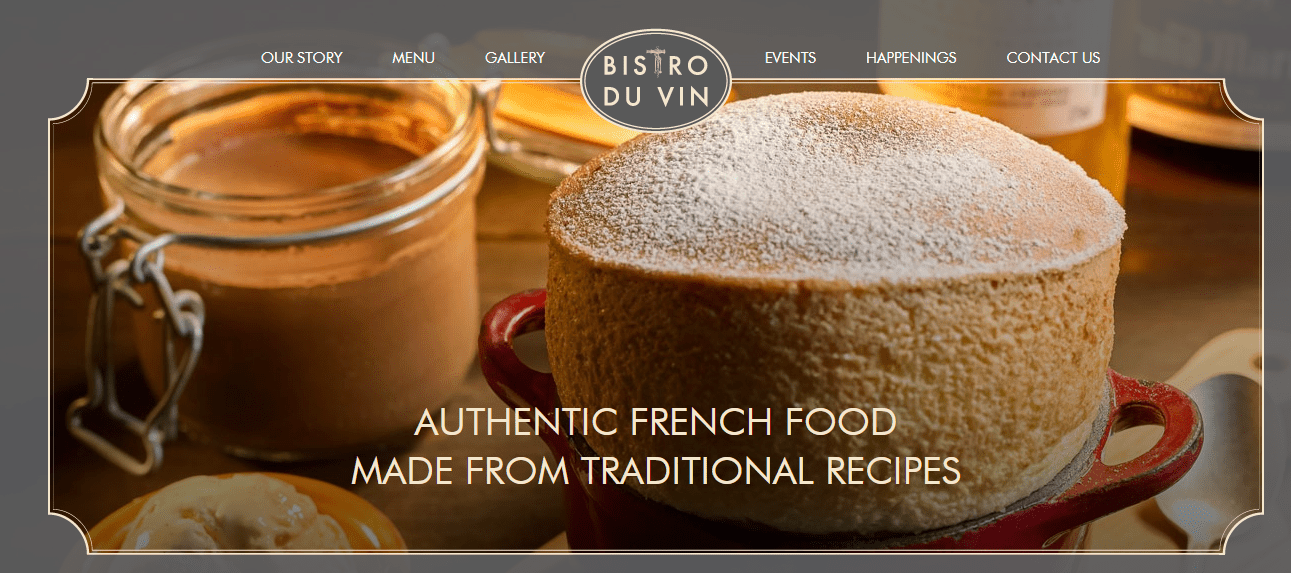 | | |
| --- | --- |
| BEST FOR  | Island-wide Delivery |
| MENU | Click Here |
| WEBSITE | https://www.bistroduvin.com.sg/ |
| ADDRESS | 1 Scotts Rd, #01 – 14, Singapore 228208 |
| CONTACT DETAILS | +65 6733 7763 |
| OPERATING HOURS | Monday – Friday, 12:00 PM – 10:00 PM |
Bistro du Vin has been providing Singaporeans with authentic French bistro food since 2009. It serves French cuisine that's best downed with a glass of wine from its wide selection of bottles.
With Bistro du Vin, customers will get a taste of French food based on traditional recipes. Its unique menu is definitely the main reason we consider it one of the best French restaurants in Singapore.
More importantly, it's headed by Philippe Pau, one of the most renowned restaurateurs in Singapore. You will never regret dining in any of his restaurants as he promises that every customer should experience only the best gastronomic experience.
Highlights
11 years of experience
Authentic French bistro
Home delivery
Customer Reviews
As one of the best French restaurants in Singapore, Bistro du Vin has received mostly praise from customers. Take a look at some feedback: 
"An excellent French bistro managed by Les Amis Group. Excellent food and excellent service. Very popular on weekends so reservation is highly recommended. Daily specials are written on the blackboards so you should check them out! They have a huge selection of wine especially from France, where their house wine is already excellent! Prices are a little on the steep side, but it's totally worth it for this kind of quality dining experience!"
"This was one of the best places we dined at while in Singapore and there are a ton of good restaurants here!  The owner and chef stopped by and having heard that my wife and I often travel to France we had the nicest conversations throughout our meal.  I would go back here anytime I got back to Singapore.  It is just a short walk from the Marriott and the shopping district in that section of Orchard Road."
3.  Taratata Brasserie

| | |
| --- | --- |
| BEST FOR  | Classic French Cuisine |
| MENU | Click Here |
| WEBSITE | https://taratata.sg/ |
| ADDRESS | 35A Keong Saik Rd., Ground Floor, Singapore 089142 |
| CONTACT DETAILS | +65 6221 4506 |
| OPERATING HOURS | Monday – Friday, 12:00 PM – 9:00 PM |
If you want a French restaurant with a great track record and a renowned chef, then look no further than Taratata Brasserie. It's among the few French restaurants on the island that specialise in classic French cuisine.
Over its years of operation, it has received countless awards, proving that it's one of the best French restaurants in Singapore. But that's no surprise because its head chef is Bertrand Raguin, a famous chef of classic French cuisine.
Highlights
Trained and professional chef
Takeout & deliveries
Online reservations
Customer Reviews
Here's what clients have to say about Taratata Brasserie:
"We came here for the first time under the Singapore Restaurant Week and it was a well spent time to come here. (We don't work around here remotely at all – ulu) We ordered the 3 course set lunch menu – rib eye steak & kurobuta pork as mains. Delicious and filling portions. Table service was prompt from the staff and the lady floor manager was approachable and professional in her job. We enjoyed our lunch date thoroughly!"
"This French restaurant is nothing short of a great restaurant with its' well deserved Top Restaurant award. Food is amazing and service is professional. Wonderful cozy atmosphere with soothing music. Price is reasonable."
4.  Le Bistrot du Sommelier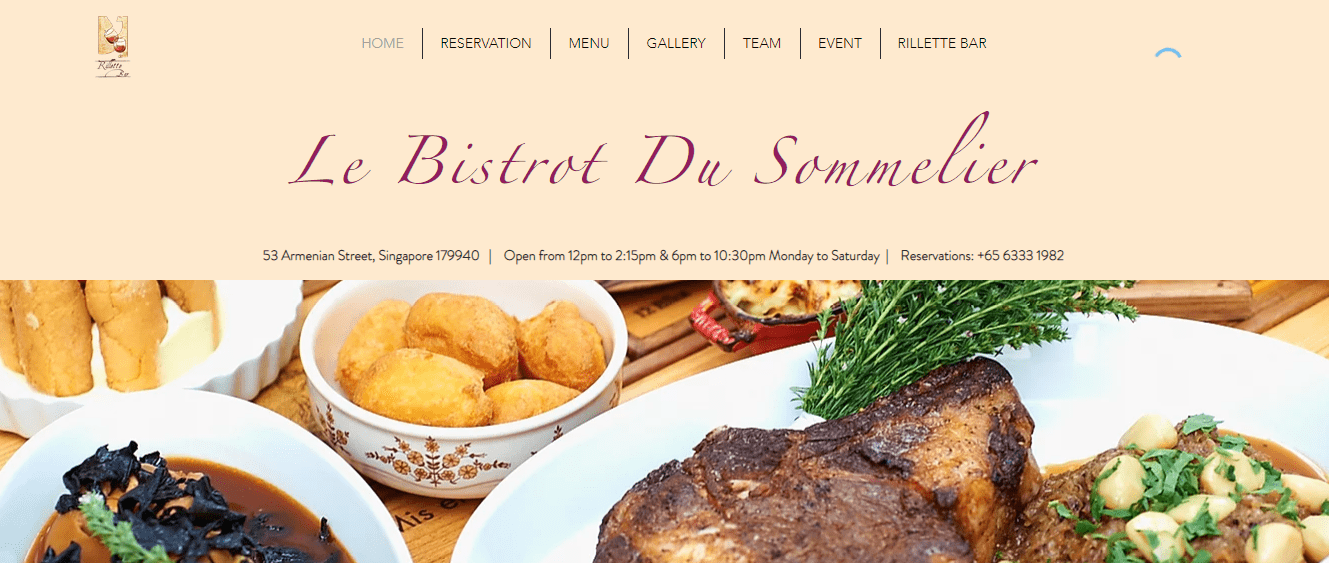 We highly recommend checking out Le Bistrot du Sommelier if you're feeling a bit fancy and have extra money to spend on food. Since it mainly serves bourgeois cuisine, some of its dishes aren't going to be cheap, so better be prepared!
Despite this, we guarantee that every customer will leave Le Bistrot du Sommelier with a full stomach as it serves food in large quantities. However, slow cooking is their priority, so customers might have to wait a bit longer before their food gets served.
Le Bistrot du Sommelier is also open to hosting events such as birthday parties and office functions. You will not only get to have fun with friends and family but taste authentic French cuisine as well — which is why we name it one of the best French restaurants in Singapore.
Highlights
Large servings
Slow cooking
Natural wines
Private functions
5.  Saveur
| | |
| --- | --- |
| BEST FOR  | Affordable French Cuisine |
| MENU | Click Here |
| WEBSITE | https://www.saveur.sg/ |
| ADDRESS | 5 Purvis St, #01-04, Singapore 188584 |
| CONTACT DETAILS | +65 6333 1982 |
| OPERATING HOURS | Monday – Sunday, 12:00 PM – 9:30 PM |
Dining in at French restaurants can definitely be expensive, but Saveur proves that eating French cuisine doesn't need to come at a heavy price tag. It boasts a team of young, experienced, and talented chefs who know how to cook up the best French food you'll ever taste.
What's more, finding Saveur isn't going to be a problem because it's located in the heart of the city. It's one of the most accessible French restaurants on the island, in our opinion.
Above all, you will get to satisfy your French food cravings without draining your wallet.
Highlights
Reasonably priced food
Young and talented chefs
Wide selection of French cuisine
Customer Reviews
Take a look at some of the comments left by customers who left Saveur with a satisfied appetite:
"One of the most value for money French casual restaurants. They serve a variety of fresh cuisine but the one to try when visiting for the first time is their Duck Confit and their Saveur Pasta. Which is very delicious. The prices are affordable and the service is quiet and the staff is helpful as well. It is also a place to go to meet up at a casual  restaurant that doesn't break the bank for the food quality. Will definitely visit again."
"We came really late but the staff was willing to serve us. Ate really fast as the food was really good too. The Saveur Pasta is simple yet divine. Light on the truffle oil yet still tasty. Also had the duck confit and probably the pork cheek bourguignon."
6. Le Café Diabolo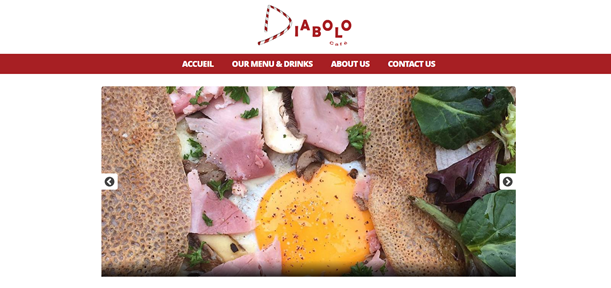 From their hearty, full course breakfast meal to their delightful desserts, Le Cafe Diabolo is everything you'd see when thinking of French delicacies in Singapore.
Their prices are surprisingly low for an establishment delivering high quality food, so you can rest easy knowing that you're getting your money's worth– if not more.
Make sure to try out their crepes, which are truly to die for. You can choose between classic, sweet, or savory. It doesn't matter which one you pick, as each one is sure to be delicious and satisfying to eat.
Highlights
Large Menu Option
Accessible Location
Great Customer Service
Competitive Rates
7. Braseiro Restaurant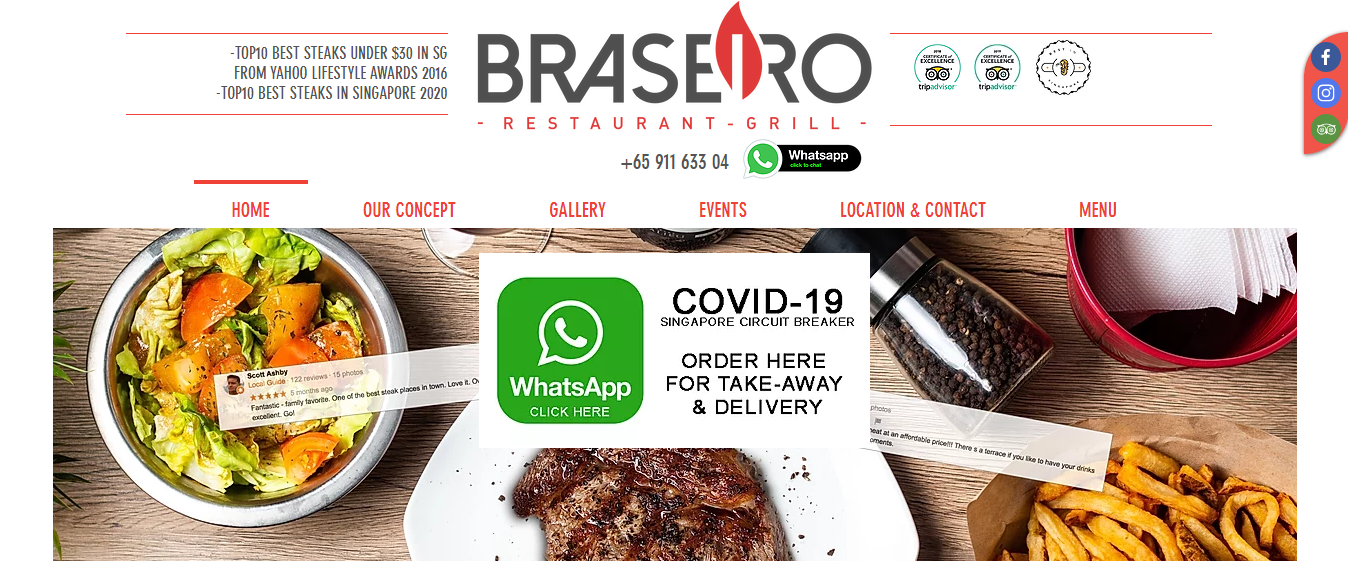 Braseiro Restaurant and Grill is known for their famous flame-grilled meat and unlimited homemade fries and fresh salad for an affordable price of $19.90.
Braseiro has been included in the Top 10 Best Steaks Under $30.00 in Singapore by Yahoo Lifestyle Awards 2016. Recently earning Top 10 Best Steaks in Singapore 2020.
While you can enjoy their famous flame-grilled steak at their restaurant, you can also celebrate and hire them for private parties and also avail dining vouchers.
Highlights
Affordable meals
Serves unlimited fries and salad
Quality steak
Customer Reviews
Take a look at some of the comments left by customers who left Braseiro with a satisfied appetite:
"Steak was fantastic and priced reasonably. With all-you-can-eat fries, you definitely won't be left hungry… except for more steak! Restaurant has a nice ambience and owner was really friendly. Enjoyed the meal and will be back for seconds."
"One of my favourites Restaurants in Joo Chiat Rd. Beef meat are exceptional quality (soft and juice), plus unlimited French fries and garden salad, that is a real deal. Good selection of beers and wines, also they have corkage service. The owners are amazing people."
8. Rhubarb Le Restaurant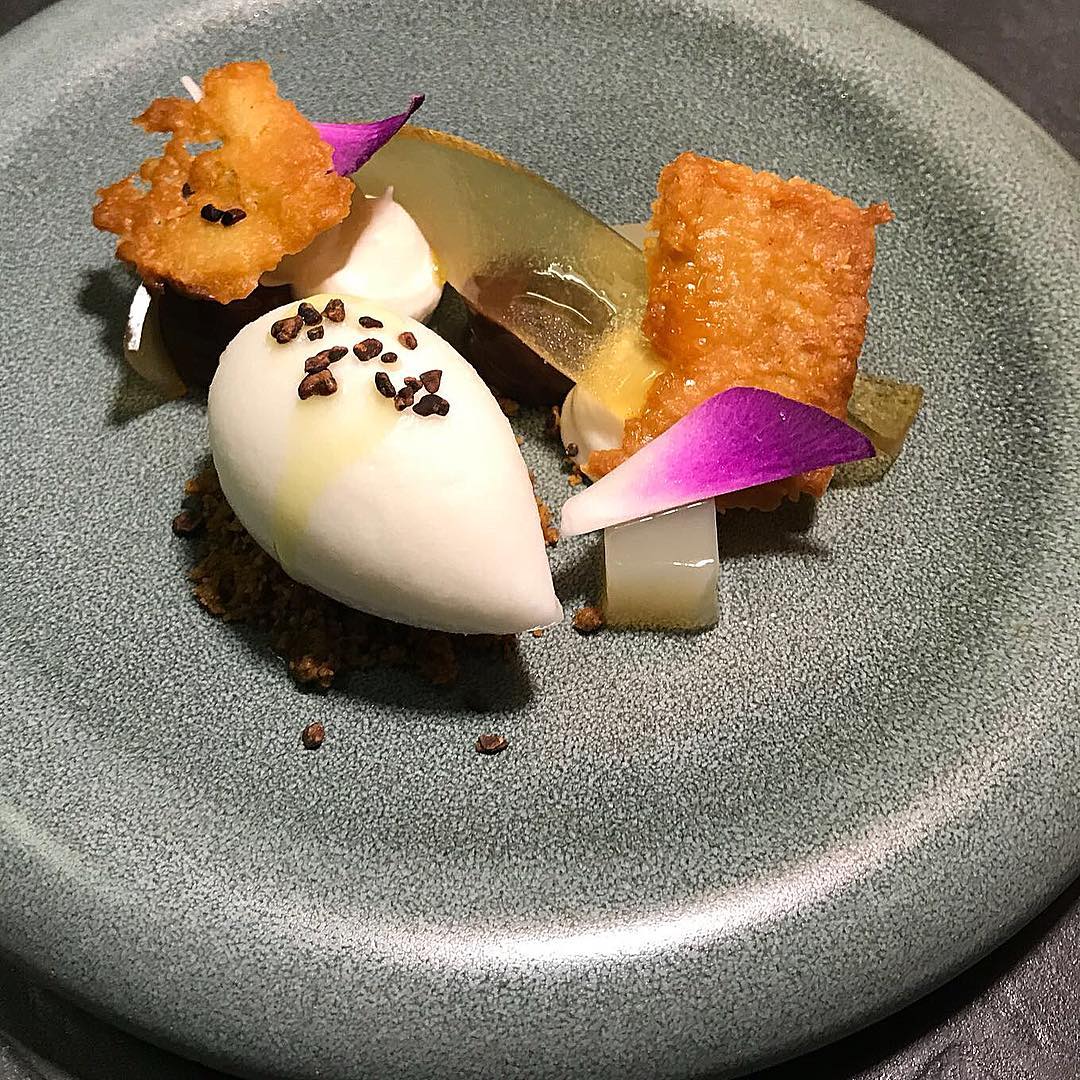 Rhubarb is a french restaurant in Duston Hill, established by highly esteemed chefs in 2014. They're well-known for their contemporary styled menu, having the freshest ingredients that are assured to be only premium in quality. They have lobsters, Wagyu beef, and more dishes to partner with wine, for you to choose from.
Moreover, your food will be prepared by Michelin Starred Chef Paul Longworth, and to taste his amazing dishes is truly a blessing itself. Don't wait for the reservations to be filled, book your seats now with Rhubarb, one of the best french restaurants in Singapore!
Highlights
Zoom Dinner
Premium Quality Ingredients
One Michelin-Star restaurant
9. Entre-nous Creperie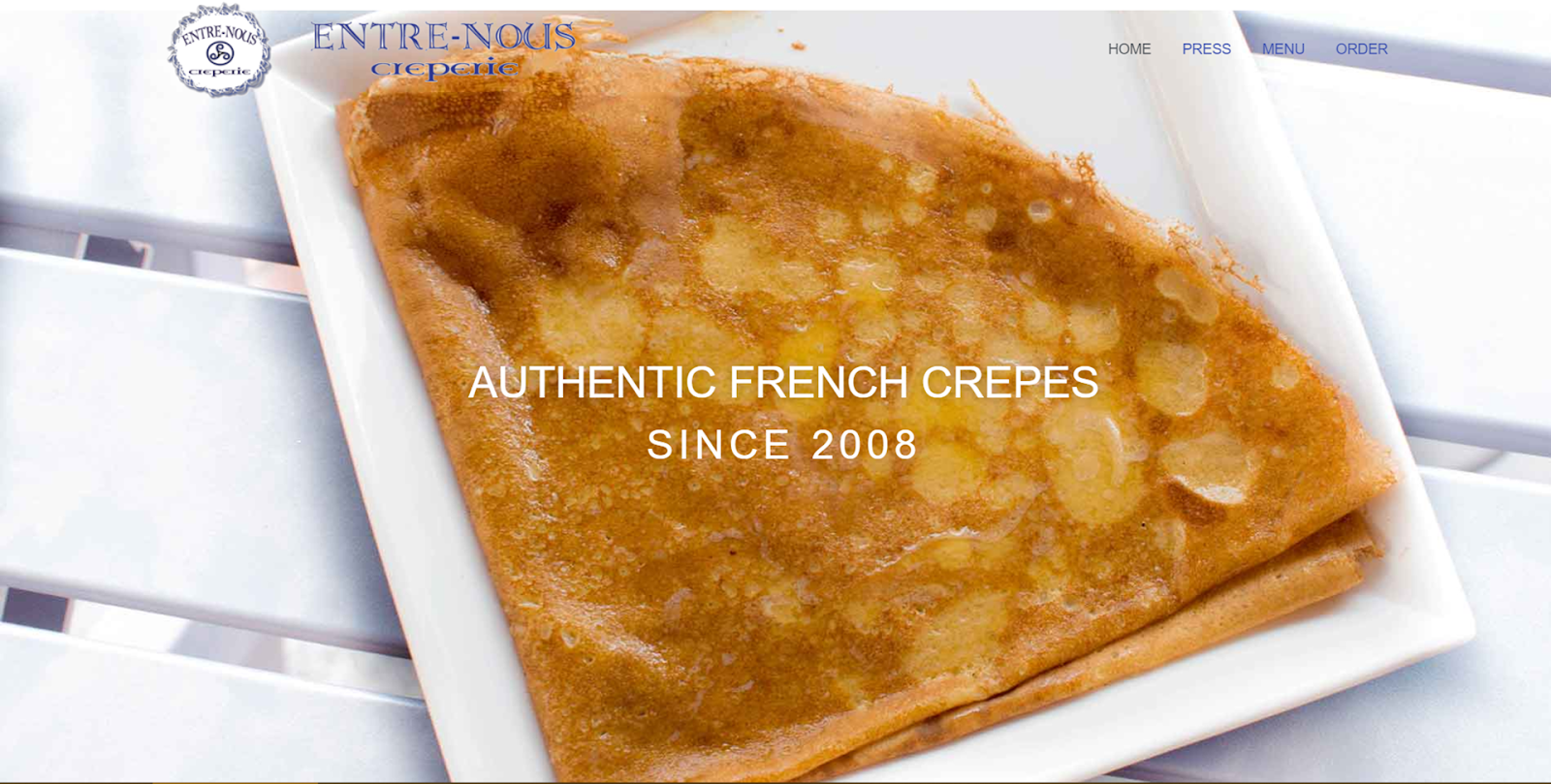 Entre-nous has been providing Singaporeans with authentic French crepes after they were established in 2008. Since then, they've slowly expanded their menu by adding best selling meals and refreshments you'd only get in France.
All of their delicacies, particularly their crepes, are made with flour and salted baratte butter, and cooked in a traditional "Biligs" sourced all the way from Brittany. For a gluten free alternative, they offer to use buckwheat flour, or a another wheat flour base for a sweeter option. Their fillings are also made from the highest quality ingredients, freshly created in the restaurant everyday.
What more could you want from a French restaurant that offers high quality food for reasonable rates? Of course it's good ambiance and customer service! Entre-nous Creperie guarantees that you'll experience both in their restaurant.
Highlights
Casual venue
Walk-ins are welcomed
Accessible Location
Customer Reviews
Read what customers have left for Entre-nous Creperie on their Google Review:
"The crepes here are just WOW! Had both a savoury and sweet crepe during dinner time. The chef recommendations for the savoury crepe was OH SO GOOD! Staff/owner was so friendly and helpful! Very good service! Would definitely return again! Do take note they only accept cash paylah and paynow! Must try!"
And that's it for our list of the best French restaurants in Singapore. If you've visited any of these restaurants before, share your dining experience with us!
10. Le Rida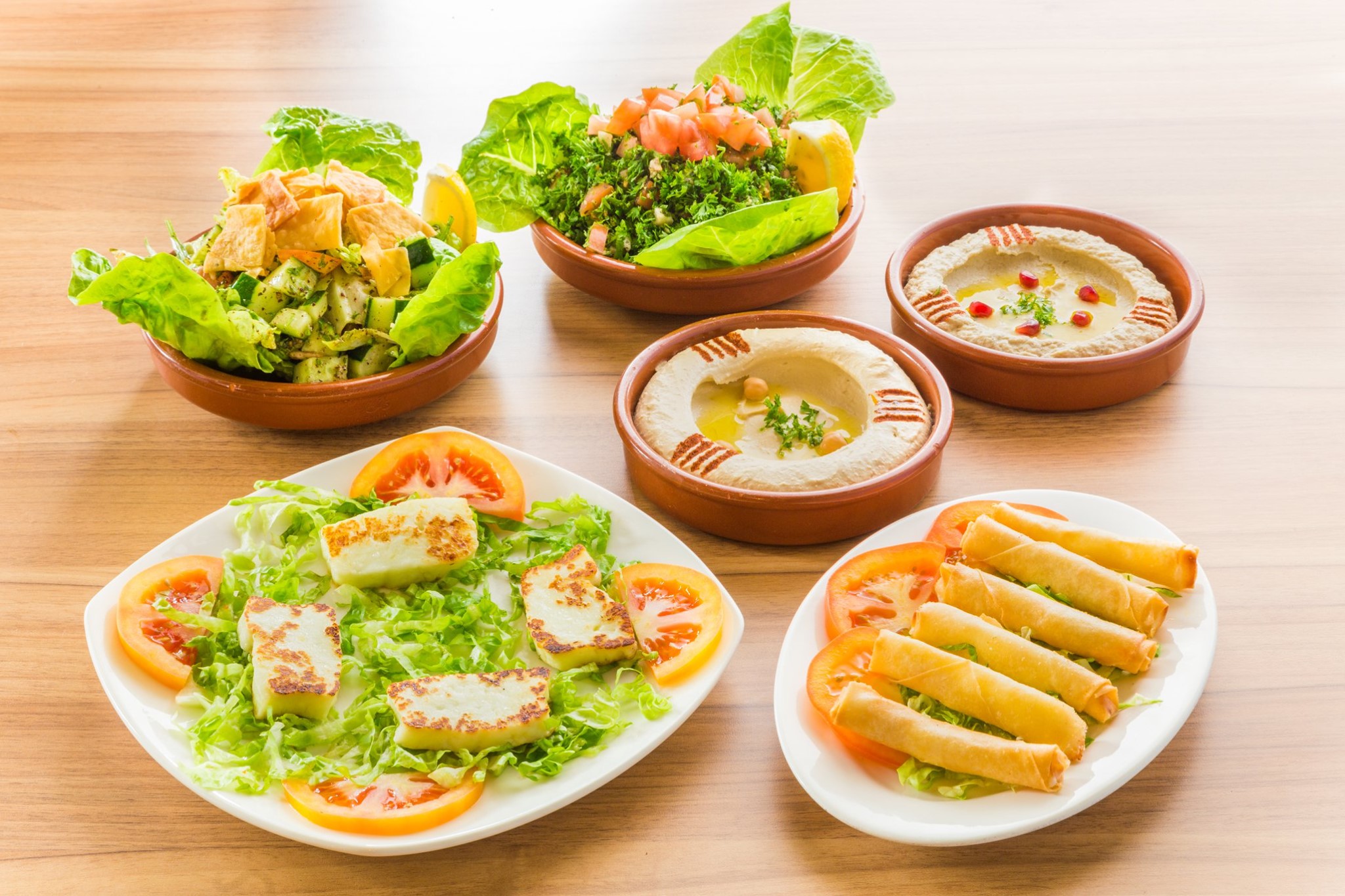 Le Rida is where you can get the best French food at a reasonable price. They offer Mediterranean and North Indian Cuisine experience as well, all made with the freshest and highest quality ingredients.
Their menu caters to both meat lovers and vegetarians, so you won't need to worry about having nothing to choose from. They also accommodate people with allergies and dietary needs– just make sure to tell them as you order.
The restaurant is home to some of the most skilled chefs in Singapore, so you know that only good food comes out of their kitchen. In addition, the place itself is somewhere you can enjoy staying at thanks to their indoor and outdoor seating, as well as great ambience and good music.
Highlights
Great Food
Wonderful Ambiance
Reasonable Prices
Customer Reviews
Take a look at what satisfied clients had to say about Le Rida's amazing food and service:
"We had an amazing experience last evening. The service and food were excellent. Food was yummy and the setting is great. Prasad , the owner is highly professional and took a keen interest to understand what we liked including the music in the restaurant ! Falafel platter , fresh lime with mint was great. Would go there again !"
11. The Black Sheep Cafe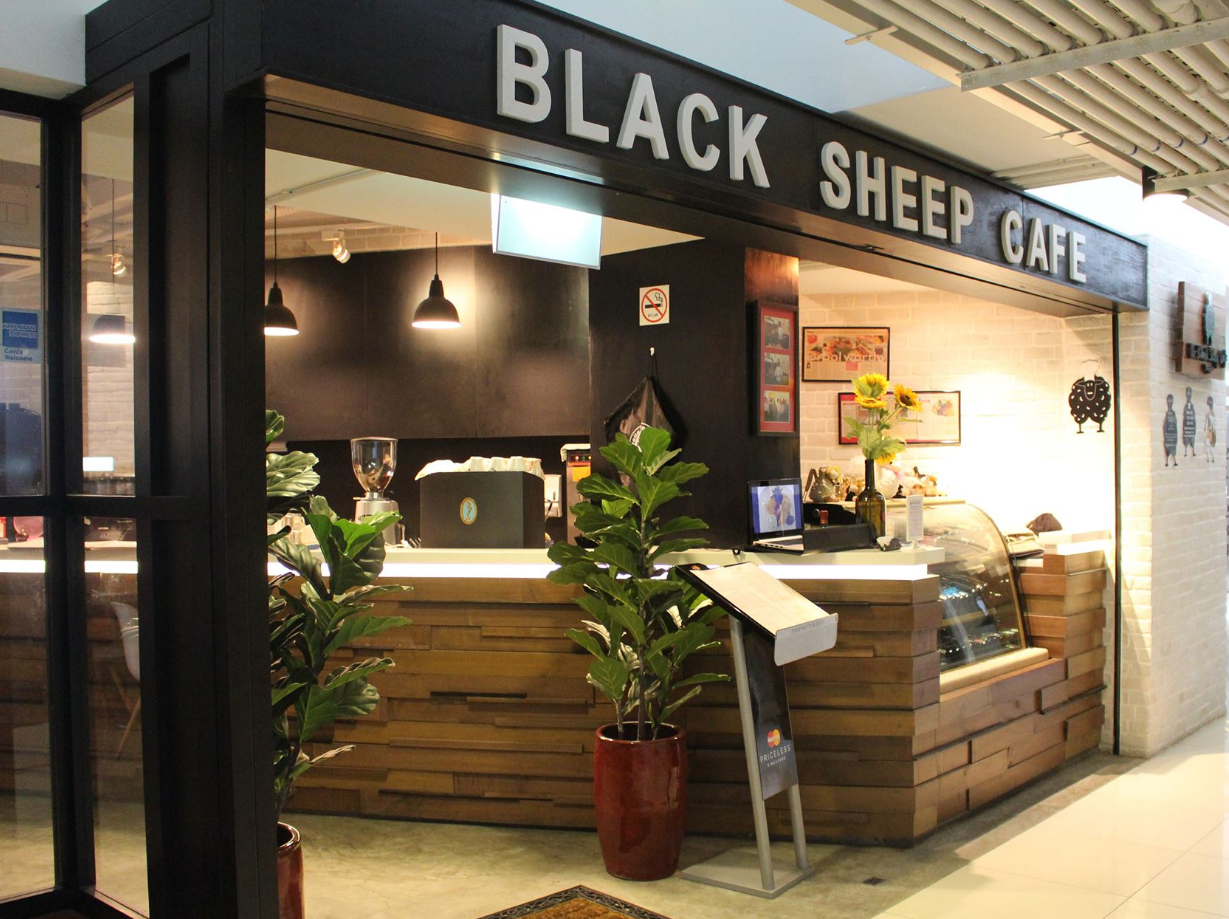 BEST FOR 
Casual French dining experience
MENU
Click Here
WEBSITE
https://www.theblacksheepcafe.com/
ADDRESS

Thomson V Two, #B1-30

11 Sin Ming Road,

Singapore 575629

CONTACT DETAILS

6459 5373 | [email protected]

OPERATING HOURS

Tuesday – Sunday

Lunch: 11.30 am – 3.00 pm (last order 2.30 pm)

Dinner: 5.30 pm – 10.30 pm (last order 8.30 pm)

Monday closed
Chef Ratha of The Black Sheep Cafe first trained at the Raffles Hotel before endeavouring to open The Black Sheep Cafe to acquire creative control of the kitchen. This quaint establishment is known for its cosy interior and down-to-earth, straightforward food.
At The Black Sheep Cafe, customers are treated to mouthwatering modern European cuisine with an Asian flair. Some to try are the Duck Confit on Apple Roesti with Mango Relish, Cheeky Pork on sautéed greens, pear & orange glaze, and Souffle. 
Highlights
Modern European cuisine
Casual and cosy dining experience
High tea available
Set lunches available
Customer Reviews
Here are some comments posted by satisfied customers on Google Reviews:
"This is my first visit to The Black Sheep Cafe. It's hidden at the basement of a small condo development.
Was looking for a place for a quick meal and decided to try the set lunch. I went for the mushroom soup and grilled Baramundi and was pleasantly surprised
The chef definitely put his heart into making this dish. The skin was pan fried to crispy perfection and laid on a bed of garlic mashed potatoes. Even the bread was warmed up and served with a slab of butter!"
"Known for their amazing Duck Confit, Lamb Shank Biryani, and Panda Souffle. An unassuming French restaurant quietly located in the basement of the building, but well visited by regulars who have experienced the wonders of owner and chef Ratha. A must-visit if you're into or curious about French food."
12. Restaurant JAG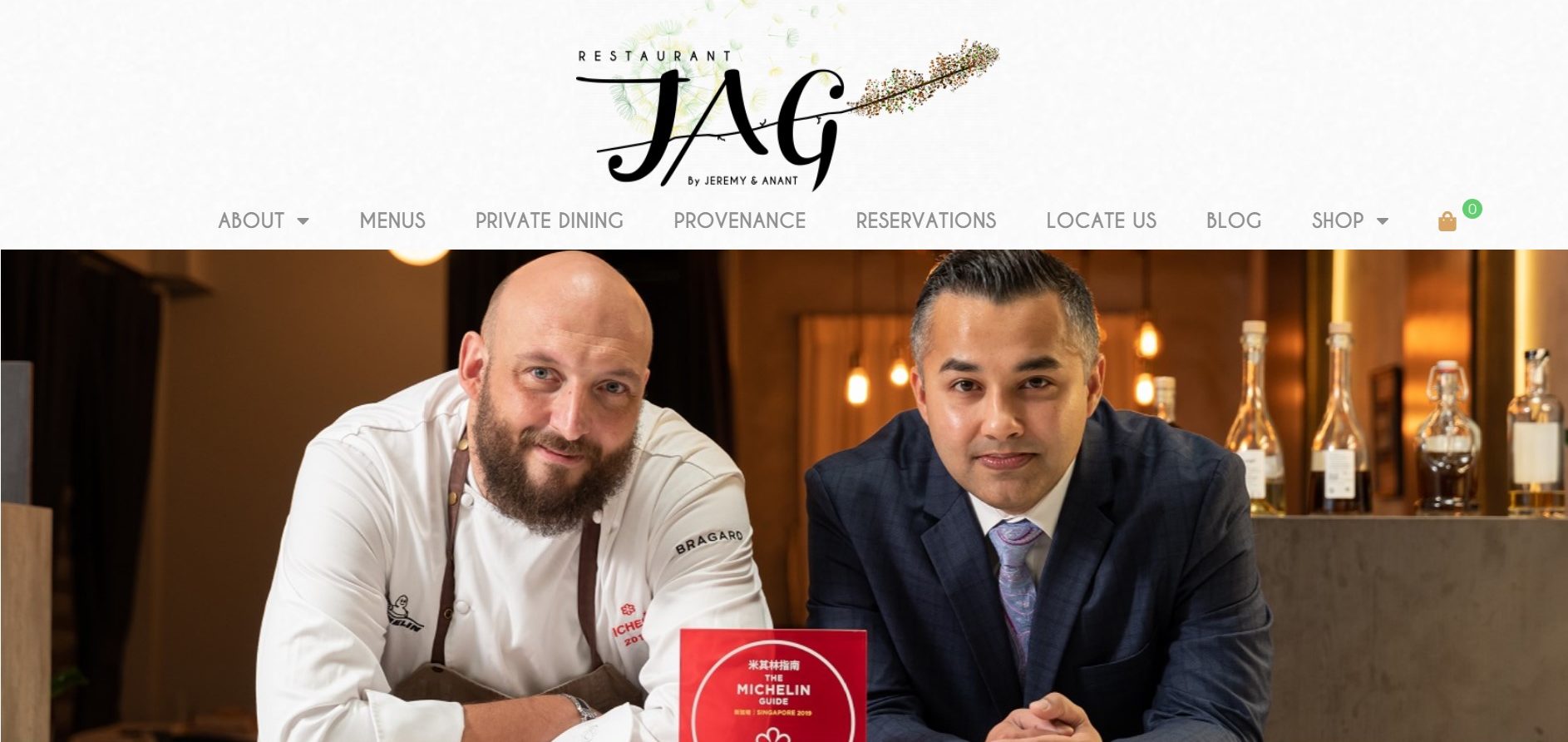 BEST FOR
Omakase Discovery Degustation Menu
MENU
Click Here
WEBSITE
https://www.restaurantjag.com/
ADDRESS
76 Duxton Road Level 1, Singapore 089535
CONTACT DETAILS
(+65) 3138 8477 | [email protected]
OPERATING HOURS
Tuesday – Friday | 6:00 – 10:30 PM
Saturday | 12:00 – 3:00, 6:00 to 10:30 PM
You would quickly understand how exclusive a restaurant is by looking at the menu and finding that it only has a few items written on it. This is the kind of exclusivity that Restaurant JAG offers.
Founded by Jeremy & Anant, Restaurant JAG is a 1 Michelin star French fine dining restaurant found in Singapore. What makes their restaurant premium is Omakase Discovery Degustation Menu approach, in which there is no set menu. Because their cuisine is focused strongly on wild-foraged herbs of Savoie, France along with the vegetables of the season.
The dining area is also an intimate space with just 7 tables and a full capacity of only 26 guests. Restaurant JAG ensures that each dining experience will be as unique as the diner themselves.
Highlights
One Michelin Star in 2019
Private Dining Available
Seasoned Menus
Customer Reviews
Here are some comments posted by satisfied customers on Google Reviews:
"The chef and the staff are very friendly. They explained each dish, the ingredients, spices used. I like their open kitchen where you can see how they prepare the food.
One thing I like is that the ingredients are seasonal, meaning dishes will be prepared difficultly based on what is available."
"Could not find a better venue to propose to my girlfriend.
Everything was excellent, the food quality, the presentation, service, timing, wine pairing, portions and atmosphere. The chef Jeremy is a real food artist and very accodomating to special diets, Anant is an encyclopedia of food and beverage. They only use premium ingredients from mostly France and Japan. The chef helped me to prepare my little surprise for my proposal."
13. Whitegrass
BEST FOR
French-Japanese Cuisine
MENU
https://www.whitegrass.com.sg/menus
WEBSITE
https://www.whitegrass.com.sg/
ADDRESS
30 Victoria Street #01-26/27 Chijmes Singapore, Singapore 187996
CONTACT DETAILS

+65 6837 0402

OPERATING HOURS

Lunch

Tuesday – Saturday: 12:00pm – 2:30pm

(Last seating 2:00pm)

Sunday and Monday: closed

Dinner

Tuesday – Saturday: 6:00pm – 10:30pm

(Last seating 9:00pm)

Sunday and Monday: closed
Located in a 160-year-old heritage building, Whitegrass is a contemporary French-Japanese restaurant whose kitchen is helmed by Chef Takuya Yamashita. Whitegrass' menu features seasonal options, all made from the freshest and finest ingredients. The chef also takes great care to respect the ingredients and the people who have provided them.
Whitegrass also offers an extensive selection of wines and sake, which include Organic and Biodynamic labels. Guests looking to know the right choice for their meals can ask for recommendations from the expert staff.
In terms of event spaces, Whitegrass is perfect for small crowds, with the elegantly designed hall fitting in around 70 to 90 people, depending if it's a sitting or standing party.
Highlights
Takes note of dietary restrictions
Seasonal menus
Private dining available
By the way, you should also check out our other restaurant roundups if you want to try a medley of cuisines. It can give you a fantastic food trip itinerary.
For example, check out our list of the best Vietnamese restaurants in Singapore. No need to visit Vietnam when these restaurants can serve up authentic Vietnamese food right here in Singapore!