The 9 Best Camera Shops in Singapore
Are you looking for a reliable camera to bring during travel or a professional one for business purposes? Whether it's a compact point and shoot or the latest dslr camera, it'd be better to go to the best camera shops in Singapore and find out which camera suits your needs.
For a camera that'll be used for capturing products, events as well as photoshoots, there are certain specs to look out for. This is true too when travelling and trying to capture the most scenic and breathtaking views.
That's why it'd be wise to visit a camera shop and ask for some advice from the experts. To help you with that, we've listed the best camera shops in Singapore according to locals.
1. Cathay Photo Store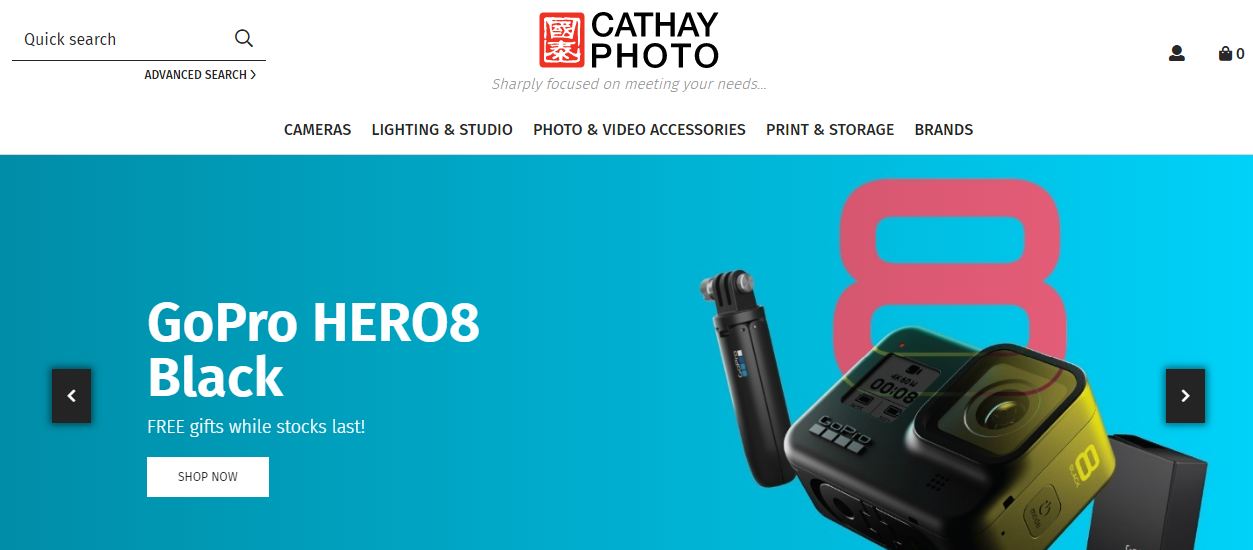 BEST FOR
Production cameras
PRICING
Shop
WEBSITE
https://www.cathayphoto.com.sg/
ADDRESS
111 North Bridge Road Peninsula Plaza #01-04 to 08 / 11 to 14, Singapore 179098
CONTACT DETAILS
+65 63374274 |

[email protected]

OPERATING HOURS
Weekdays and Saturday: 11am–7pm
Cathay Photo Store is one of the longest-running and best camera shops in Singapore that offer photographic and videographic equipment. Whether you need a camera for casual use, practising photography skills, or professional use, they have a fair set of quality products coming from well-known brands. They're also known to offer the best video editing software so if you need one, we suggest contacting them to have a chat.
They have different types of cameras such as cine cameras, instant cameras, VR and 360 cameras, action, cameras, and many more. Their brands include Sony, DJII, GoPro, etc.
Lenses, binoculars, lighting equipment, and other camera and video accessories are also part of their collections. They also provide delivery services, making it convenient for you to shop.
Highlights
Delivery service
Accessible locations
Customer Reviews
Many customers have recommended Cathay Photo Store because of their vast camera collections that can be used by both professionals and beginners. Here's feedback from Google Reviews:
"This is their flagship store. The staff are very professional and courteous. This is the place I recommend whether you are a seasoned professional or just starting out. Regardless of which, the staff will help you in any way they can. I highly recommend this store."
2. SLR Revolution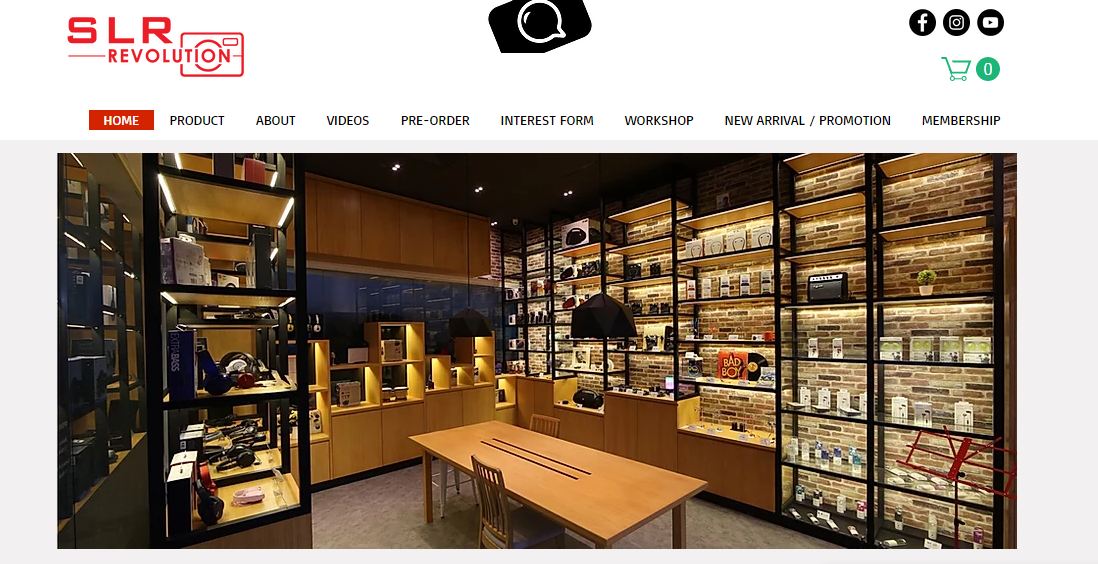 | | |
| --- | --- |
| BEST FOR | Premium camera brand quality |
| PRICING | Shop |
| WEBSITE | https://www.slrrevolution.com.sg/ |
| ADDRESS | No. 5 Coleman Street, #01-02. Excelsior Shopping Centre, Singapore 179805 |
| CONTACT DETAILS | 62509412 |
| OPERATING HOURS | Weekdays and Saturday: 11am – 9pm , Sun & PH : 11am – 7.30pm |
SLR Revolution features an exclusive collection of general camera and lighting equipment and accessories. All are from the leading brands like Canon, Nikon, Sony, Panasonic, Fujifilm, and more.
So, if you're looking for a product from one of these brands, then this can be the best camera shop in Singapore for you!
They have compact cameras, DSLR, specialised studio lighting accessories, and even a variety of headphones and speakers. With this range, you'll surely find the right one for you.
Highlights
Workshops
Membership perks
Special promotions
Customer Reviews
SLR Revolution has gained plenty of positive feedback due to their high-quality yet affordable equipment. They also mentioned the knowledgeable and attentive staff.
A customer from Google Reviews shared this experience:
"Excellent store that carries a large variety of photographic equipment, great quality and high end brands as well as good value and well priced items. The customer service is excellent too! I went in looking for a specific item that I couldn't find at nearby stores. Salesperson was incredibly helpful in showing me how the item works and setting it up for me. They even gave me a small discount. Also really like how convenient the location is."
3. P&G Photographic Centre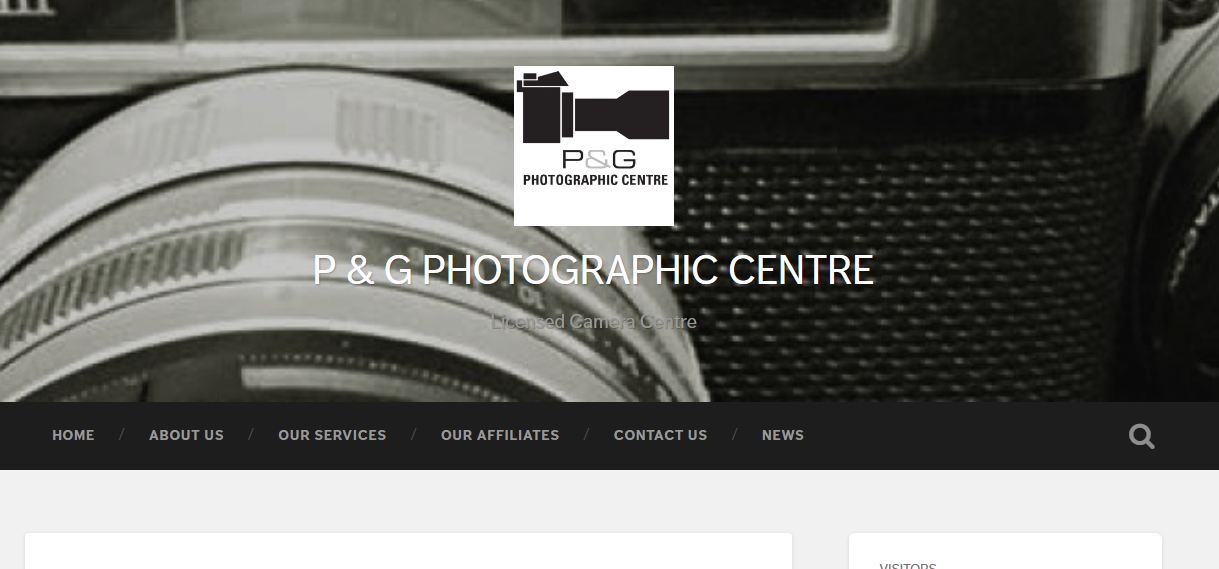 For the professional photographers out there who need the latest camera equipment on the market, P&G Photographic Centre is a retail shop known for their modern and updated collection of photography equipment. Aside from this, they also offer repair services for cameras and lenses.
Checking and assessment have no charge, so if you currently have issues with your camera, you can consult with them. Moreover, if you need to modify some parts of your equipment, they can help you with that.
Trading of used equipment is also included in their set of services. With their whole range of products and services, they're indeed one of the best camera shops in Singapore.
Highlights
Repair services
Trade-in services
Customer Reviews
Customers praised the overall services of P&G Photographic Centre, saying that they've been coming back for years because of the range of cameras as well as the repair services. A customer recommended the shop and posted this feedback on Google Reviews:
"For more than 5 years I've always looking for some used camera and lenses from this shop, especially from the P&G shop at Adelphi run by David Phan who is very friendly, understanding and professional in doing his service. Bought my first camera and lenses from him. Also servicing my camera and broken lenses from him always getting the good & satisfying result, cheaper than official camera brand service centre. Highly recommended shop for buy/sell/servicing your camera/lenses."
4. Alan Photo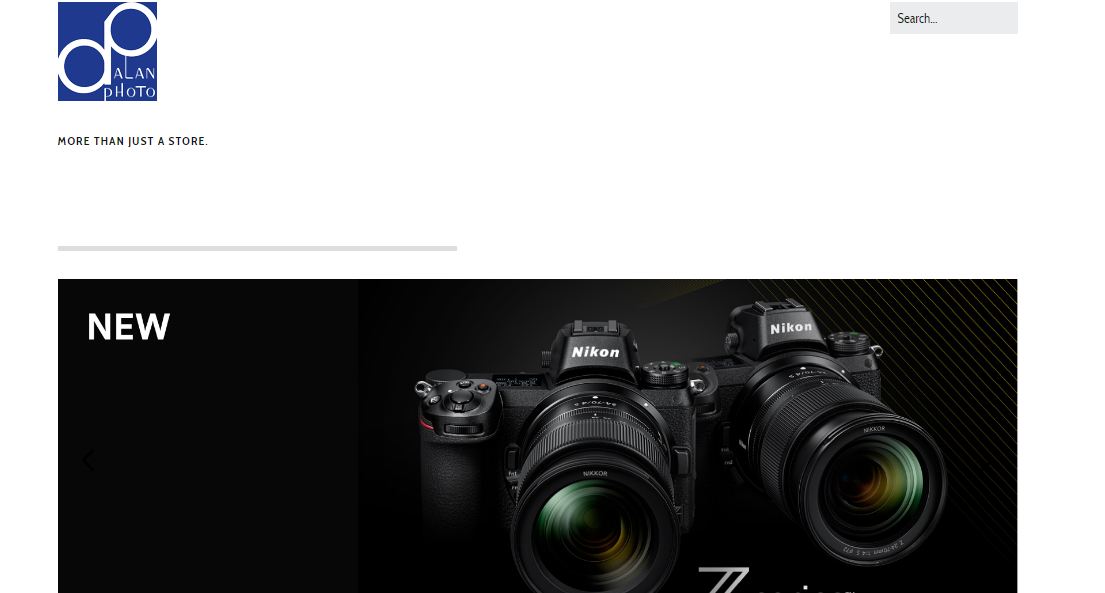 Alan Photo is one of the best camera shops in Singapore that provide affordable products and service for photographers and videographers at all levels. They offer a bunch of discounted promotions and additional freebies, giving you a delightful shopping experience.
They also offer pre-orders for the newly released equipment. If you want to know more about photography, you can also go to their workshops, which are conducted by professional photographers.
Highlights
Educational workshops
Special promotions
5. SG Camera Store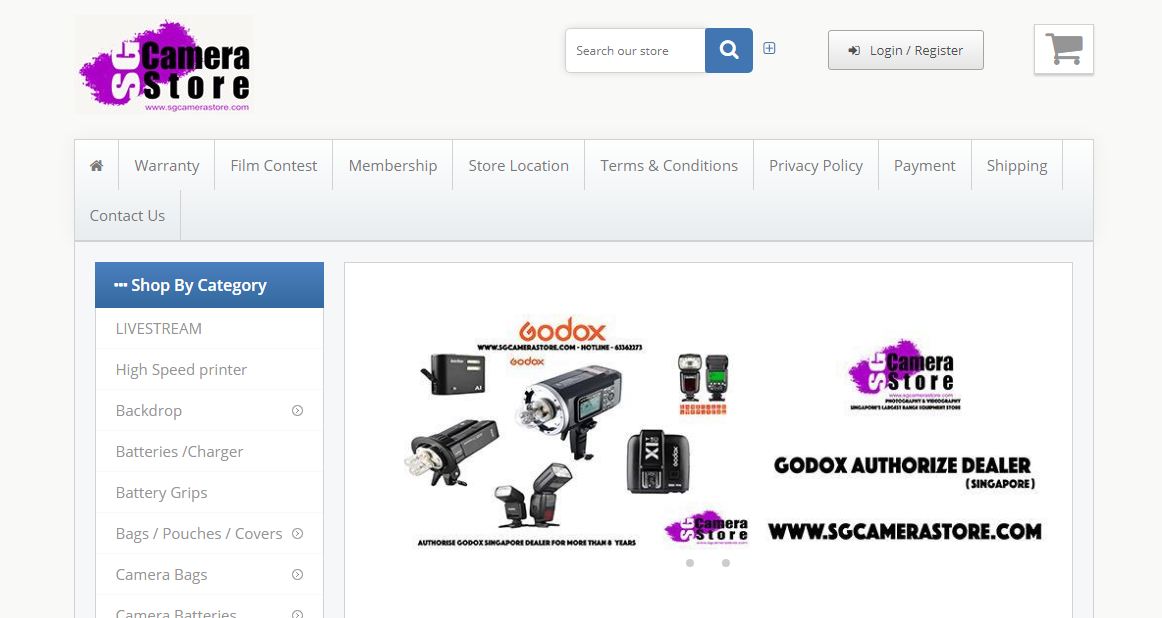 When it comes to camera accessories, SG Camera Store has a broad range of products starting from the basic up to the most advanced equipment. This includes lenses, batteries, filters, chargers, memory cards, stabilizer, tripods, and more.
Other essentials such as camera bags, cleaning kits, flashes, and the like are also part of their collections. They also have a delivery service and flexible payment options, so it'll be easy for you to shop and purchase from them.
Highlights
Membership perks
Special promotions
Customer Reviews
Most customers were very impressed with the accommodating staff and full range of camera accessories and replacement parts as well.
This is why many consider them to be the best camera shop in Singapore. A customer from Google Reviews left this post:
"The owners are really helpful and kind. Anything you're looking for they will help you track down if they don't have it in the shop. Their prices and selection of photography equipment, accessories and other paraphernalia are really good. This is a great shop to drop by when you quickly need a camera case, bag, strap, or replacement parts for equipment and accessories, and low priced film. I like coming here to get Fujifilm Instax film as well as it's the lowest priced out of all the shops in the area."
6. Alex Photo
BEST FOR
Photography equipment
PRICING
Shop
WEBSITE
https://www.alexphoto.com.sg/
ADDRESS
Shop #01-15,
Peninsula Plaza
111 Northbridge Road
Singapore 179098
CONTACT DETAILS
Mobile Phone: +65 9478 3945
Tel: +65 6261 4914
Email: [email protected]
OPERATING HOURS
Mon – Sat: 11:49am to 7:13pm
Sunday : 2:13pm to 6:13pm
Closed on Public Holidays
Alex Photo aims to provide the best shopping experience to all of their customers. They achieve such a feat by having a staff that is both friendly and professional selling great photography equipment at equally great prices.
If ever you find perusing a shop before theirs, consider checking up with Alex Photo first. It is highly likely that they can provide whatever you need for it at a competitive rate.
Highlights
Great customer service
New and second-hand photography equipment
7. Filem SG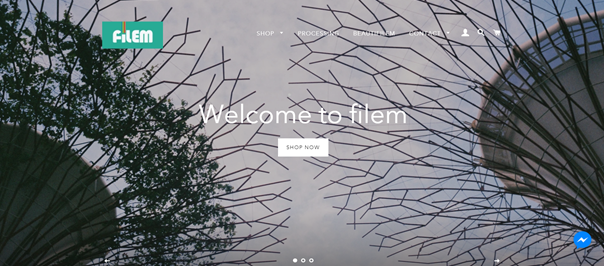 Filem is a distinctive camera shop in Singapore that helps you find your love for vintage film. Offering rare vintage cameras that are still in great condition, this shop ensures that each camera goes through strict testing to maintain its quality.
You can choose between SLRs, Point & Shoots and Rangefinders. Whatever your choice may be, Filem will make sure that you'll only have the best experience using them. Kickstart your film adventure now with Filem!
Highlights
Fast Turnaround for Films
High Quality Films
Great Camera Finds
Customer Reviews
Check out what a client had to say about Filem's products and services below!
"Great place for nice camera finds! Owner was very helpful in helping me find what I was looking for. Learned many other things as well! "
8. 8StoreyTree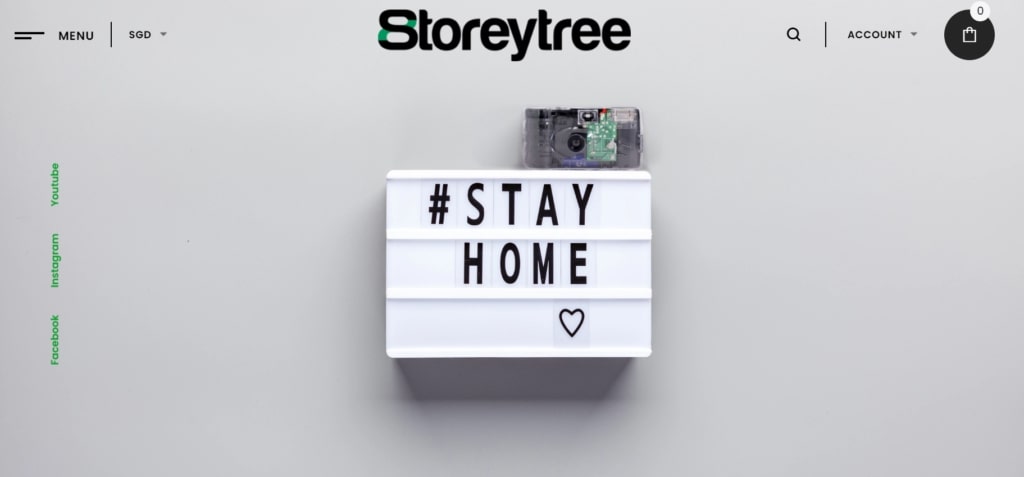 8storeytree's journey began as an online store that put special emphasis on analogue photography. They believe that an artistic approach to documenting everyday life can be achieved with such a tool.
The store's offering was once limited to toy cameras and rare films. Two short years after 8storeytree's opening, the brand branched out. What was once an online store finally had a physical location, one used to reintroduce film and spread the love of experimental photography.
Nowadays, 8storeytree has a wide range of offering, including their speciality: analogue cameras, as well as Lomography products, photography accessories, and unlimited film supplies.
Highlights
International shipping available
Film processing services
Great camera finds
9. Lucacam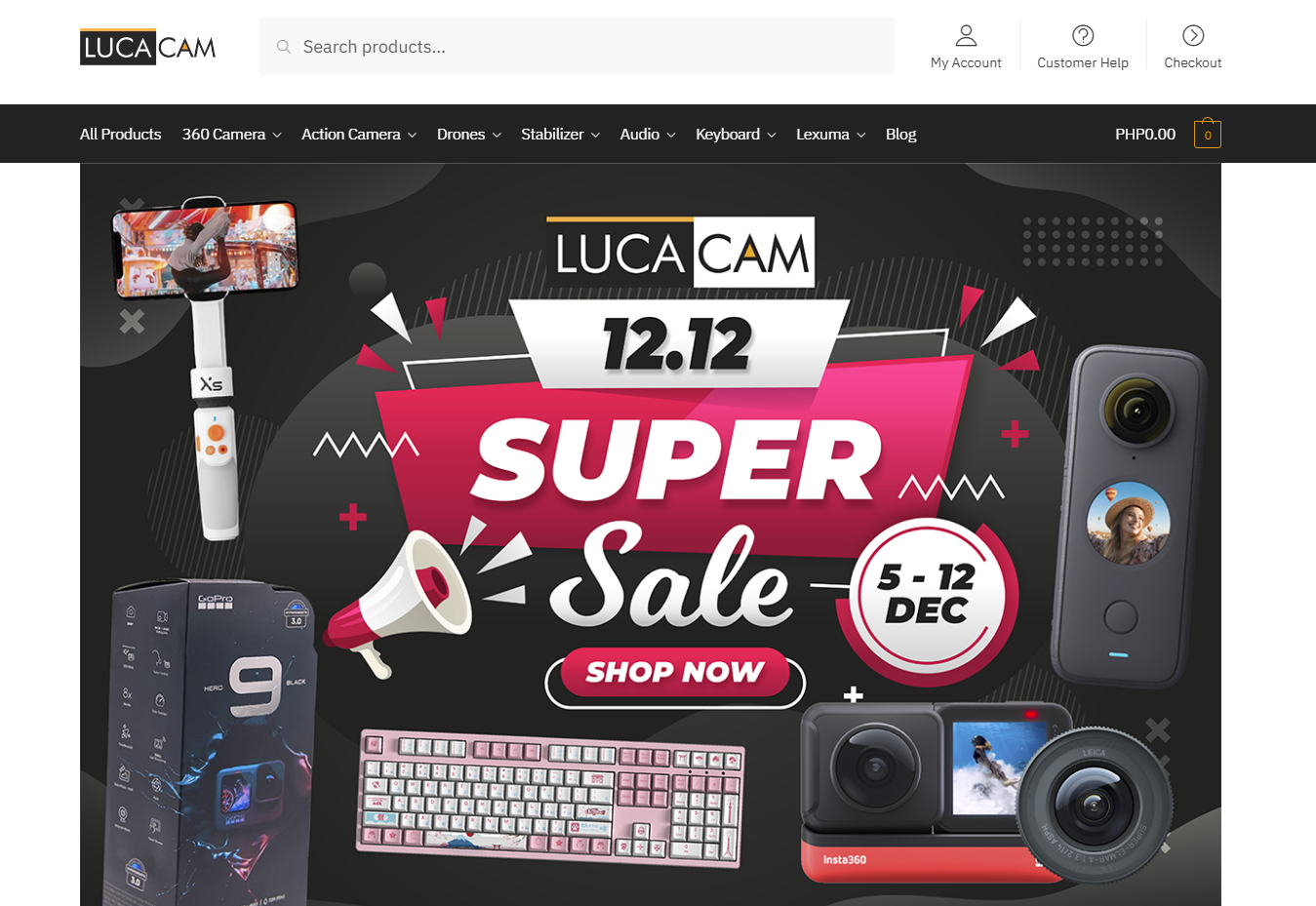 Lucacam have been selling photography equipment to professionals since 2015. Their team of photography professionals to help you find the best equipment for your need. Their wide array of camera types, accessories and other gadgets have been carefully selected by their team of experts.
The selected items on their shop ranges from basic cameras to action cameras, 360 cameras and even drones! They also offer other accessories beyond cameras such as stabilizers, audio gadgets, keyboards, monitors, wireless chargers and more.
This camera shop is also commended by many because they provide the best possible service to customers and even has fast delivery. On top of this, Lucacam is not only limited providing service to just Singapore, but they also ship worldwide.
The best part is that you will find Lucacam's stores on many popular E-Commerce platforms such as Shopee and Lazada. With their excellent ratings across many platforms, they can assure you with providing the best quality of service.
Highlights
Accepts all major credit cards
Fast delivery and ships worldwide
Excellent customer service
And that's a wrap for our list of the best camera shops in Singapore! Do you already know which store you'd like to visit? If so, then let us know about your pick and tell us why you chose them.
If you're looking for a particular type of camera, you might be interested in seeing these best mirrorless cameras in Singapore! A mirrorless camera will let you see the actual shot before you capture it, so you can adjust the settings and take sharper and clearer images without long hours of editing!