The Top 12 Places for the Best Breakfast in Singapore
Breakfast is indeed the best meal of the day, but not everyone has the time (or inclination) to eat it at home. If you're one of these people, then we recommend dining at the places with the best breakfast in Singapore before going to school or the office.
If you don't know where to find the places that serve the best breakfast in Singapore, then worry no more — we have a list of them right here. Check them out below to see which restaurant is closest to your home, school or office.
1. Walking on Sunshine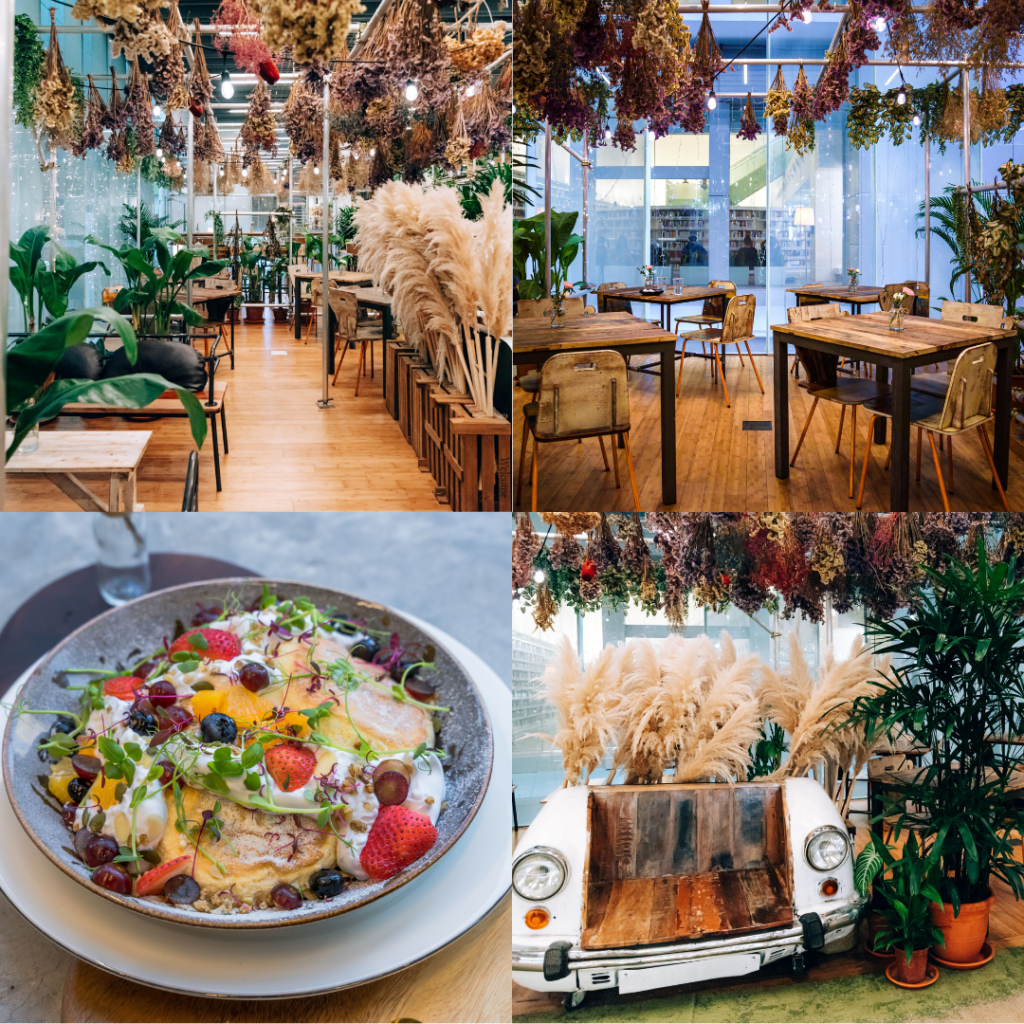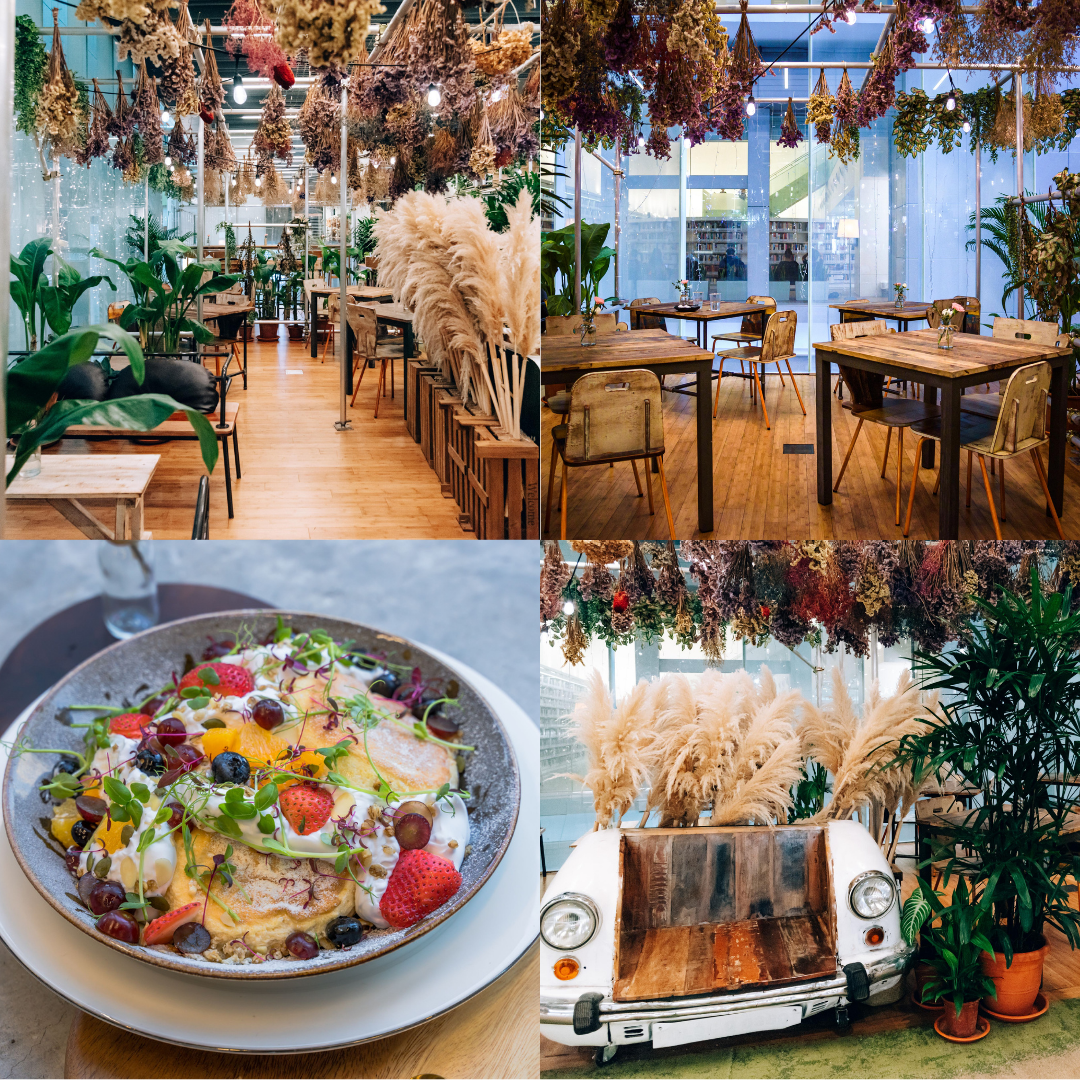 BEST FOR
Hair Services & Café
MENU
Click here to see their full menu: https://www.walkingonsunshine.sg/cafe
WEBSITE
https://www.walkingonsunshine.sg/
ADDRESS
181 Orchard Rd, #03-07 Orchard Central, Singapore 238896
CONTACT DETAILS
Salon: (+65)8877 8800

Cafe: (+65)8877 0088

OPERATING HOURS
Salon:
10 AM – 8 PM dailyCafe:
Monday to Friday: 11am to 10 pm
Saturday to Sunday: 10am to 10pmDaily last order at 9pm
Living a fast-paced lifestyle and completing one's tasks every single day leaves our body needing a break. In this case, there is no better place to relax other than Walking on Sunshine.
The establishment offers topnotch hair treatments at affordable rates. You can also discover new styles that may suit your tastes and personality.
Aside from these, Walking on Sunshine also offers scrumptious Korean cuisine, from regular meals to dessert, all made with natural ingredients. As you enjoy yourself with their dishes, don't forget to capture the moment with the help of Walking on Sunshine's expert photographers!
Treat yourself to the various offerings of Walking on Sunshine. Find solace in this relaxing garden amidst the city, with the promise of therapeutic leisure with your loved ones.
Highlights
Skilful staff
Cosy atmosphere
Tasty foods
High-quality products
2. Clinton Street Baking Co. & Restaurant Singapore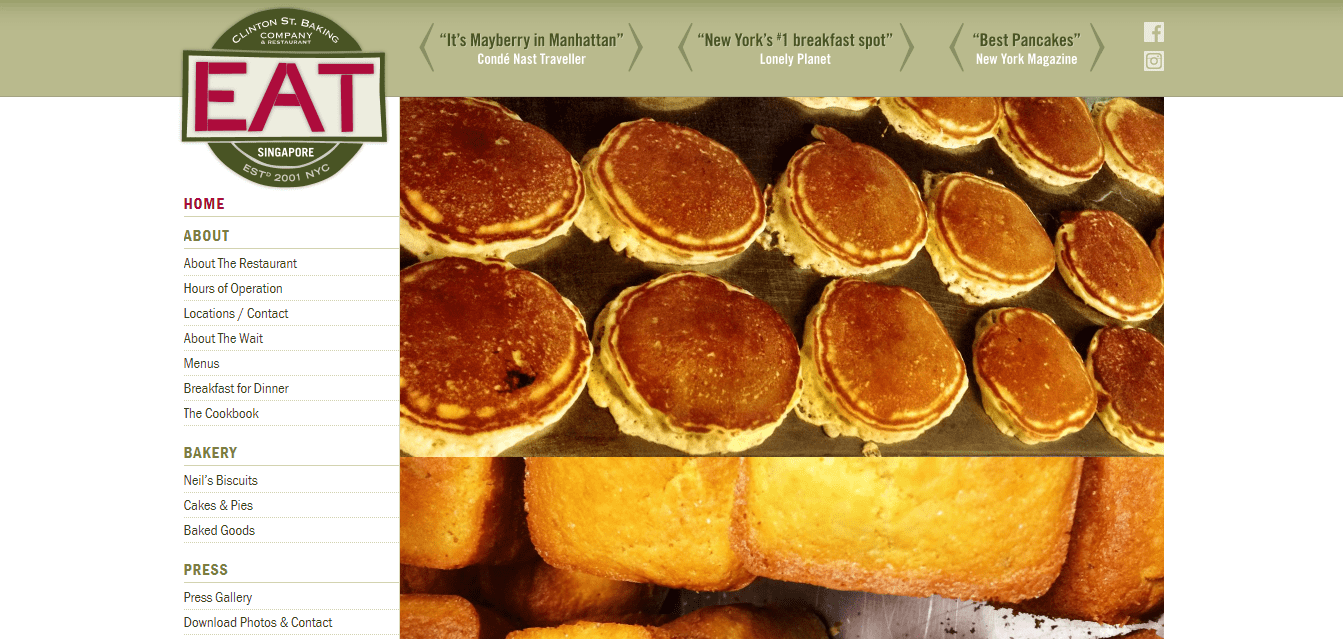 | | |
| --- | --- |
| BEST FOR | Pancakes |
| MENU | Click Here |
| WEBSITE | clintonstreetbaking.sg |
| ADDRESS | 31 Purvis St, Singapore 188608 |
| CONTACT DETAILS | +65 6684 4845 |
| OPERATING HOURS | Monday – Sunday, 9:00 AM to 9:30 PM |
Clinton Street Baking Co. & Restaurant Singapore isn't considered the restaurant with the best breakfast in Singapore for nothing. It's famous for its fluffy pancakes, blueberry muffins, vanilla waffles, buttermilk fried chicken, and ground coffee.
It also serves breakfast food all day long, so you can satisfy your cravings any time of the day. Clinton Street Baking Co. & Restaurant Singapore aims to serve and reinvent American breakfast cuisine to the Singaporean audience, and so far, a lot of people love what they're serving.
More than this, each meal is made with locally sourced and high-quality ingredients. The head chef also came from Brooklyn, so he surely knows American cuisine by heart.
Highlights
Pancakes and waffles
Fresh ingredients
Experienced chef
Customer Reviews
Take a look at what customers have to say about its services:
"Visited this place for breakfast. The pancakes were nice, warm and fluffy. Great with the blueberries and maple syrup. Also tried the Spanish Scramble which was very tasty. The egg was nicely done with onion, cheese, and sausages. The staff were pleasant. This is a great place for breakfast!"
"Pancakes are huge! I have a big appetite but couldn't finish a serving. They came out fluffy. I found that the banana pancakes could come with more syrup. The blueberry pancakes already come with some syrup on them and are better if you prefer your pancakes with lots of sauce. Staff are really friendly. Worth a try if you're in the area."
3. Wild Honey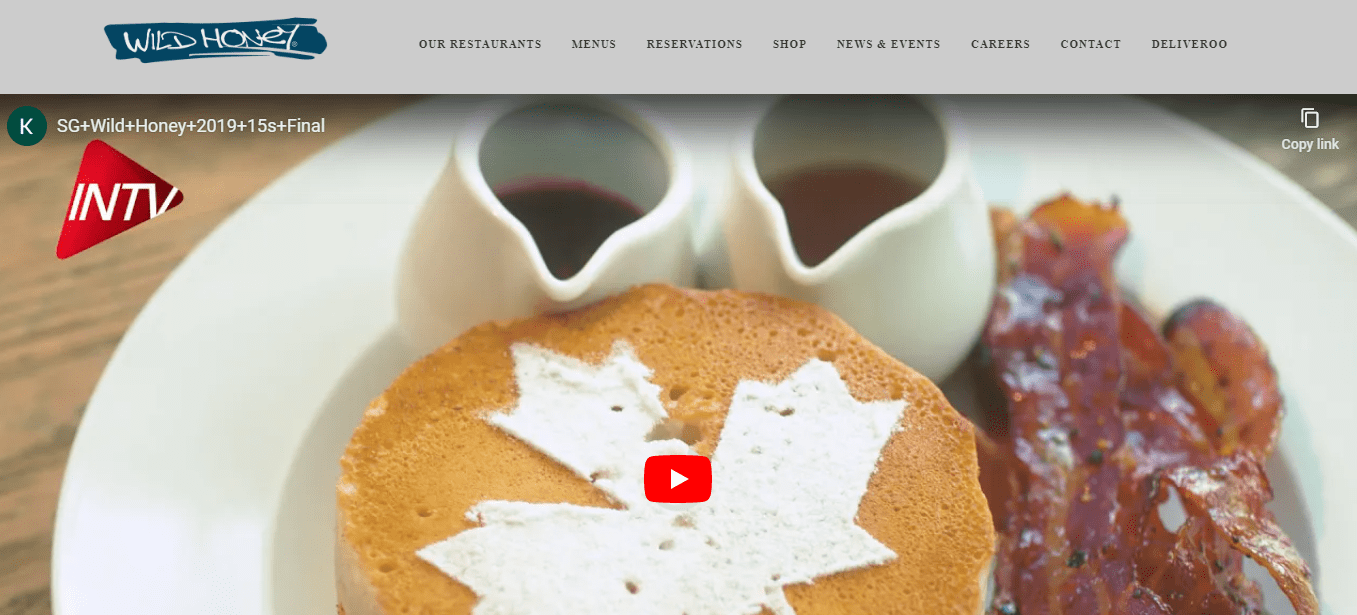 BEST FOR
Delivery Services
MENU
Click Here
WEBSITE
https://wildhoney.com.sg/
ADDRESS
6 Scotts Rd, #03 – K1 / 01 / 02, Singapore 228209

#03-01/02 Mandarin Gallery, 333A Orchard Rd, 238897

CONTACT DETAILS
+65 6235 3900
Wild Honey has a total of 3 branches scattered all over Singapore, making it one of most accessible restaurants with the best breakfast in Singapore. It serves an extensive range of food, from English breakfasts to Spanish breakfasts.
If it's the weekend and you're craving breakfast at home, you may also call its hotline for delivery. No need to drive all the way to one of its branches just to have a taste of its mouth-watering breakfast food.
Highlights
Delivery and pickup
European breakfast
Multiple branches
Customer Reviews
Here are some reviews from frequent customers:
"The service was really good and friendly. I had the steak and man it was one of the best steaks I've ever had. The steak was served sliced and every piece was grilled to the same doneness consistently. Each bite yields a delicious trickle of juice and seasoning. The meat was tender and not overpowered by seasoning. And the meat isn't even Wagyu or Angus. The chef really put many more established restaurants and chefs to shame."
"A lovely, popular breakfast spot just off the main thoroughfare of Orchard Rd. Always busy which I generally take as a good sign so we were lucky not to have to wait for a table. I shared the Tahitian pancakes. A bit too heavy for my personal preference but I've had other delicious meals there before. Really good coffee and a lovely ambience."
4. My Awesome Cafe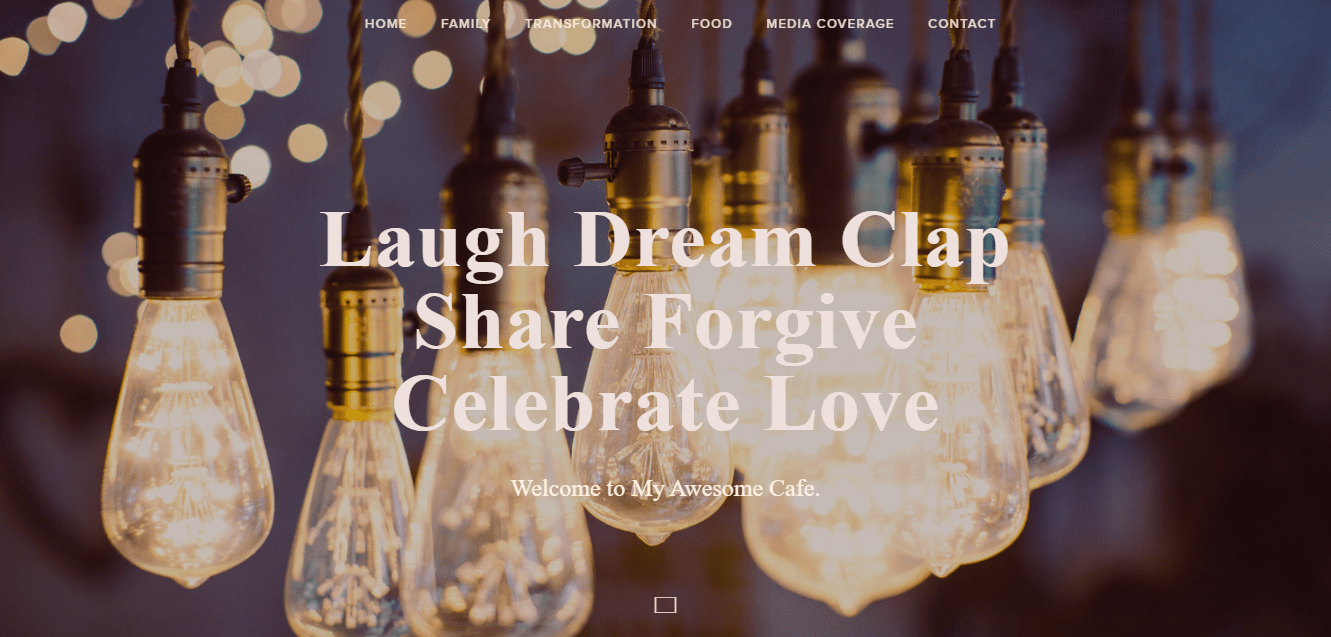 Established in 2014, My Awesome Cafe has slowly grown into one of the cafes that serve the best breakfast in Singapore. Some of the food it offers are sandwiches, salads, coffee, spirits, and even wine, if you want to partner your food with alcohol.
What's more, it's composed of a team of professional and friendly servers and chefs who are all dedicated to giving customers the best first meal of the day. It's also a cafe quite famous with tourists and expats.
My Awesome Cafe is also the perfect spot to visit if you like huge platters. All of its breakfast platters have generous servings, so you will leave its premises with a satisfied belly.
Highlights
Huge platters
Friendly staff
5. PUNCH
If you're the type of person who can't start the day without coffee, then consider checking out PUNCH. It's considered one of the top cafes that serve delicious coffee and the best breakfast in Singapore, all for an affordable price.
On top of the coffee, customers can also eat fruit salads, Earl Grey pancakes, French toast, scrambled eggs, grilled cheese sandwiches, and croque madame before going to school or the office. They can even hang out in the gorgeous cafe and chat with friends and colleagues before starting the day!
Highlights
Seasonal blend
Quality coffee beans
Trained baristas
Customer Reviews
As one of the best cafes in Singapore, PUNCH has received quite a lot of praise from customers. Here are some of them:
"Been here a couple of times and the food is always satisfying. The coffee is great, the staff are warm and attentive, the interiors are nicely done up. We had the earl grey pancakes with poached pear which was yummy, with the pancakes being soft and fluffy. The avocado toast with poached eggs came with a generous heap of avocado. A cafe I would like to return to many times to try all the different food on the menu!"
"The food and the service was great! The spaghetti prawn was amazing! And the coffee was strong. The French toast was soft & tasty, and they gave so much avocado! The eggs were perfectly cooked. Totally recommended and will stop by again."
6. Forty Hands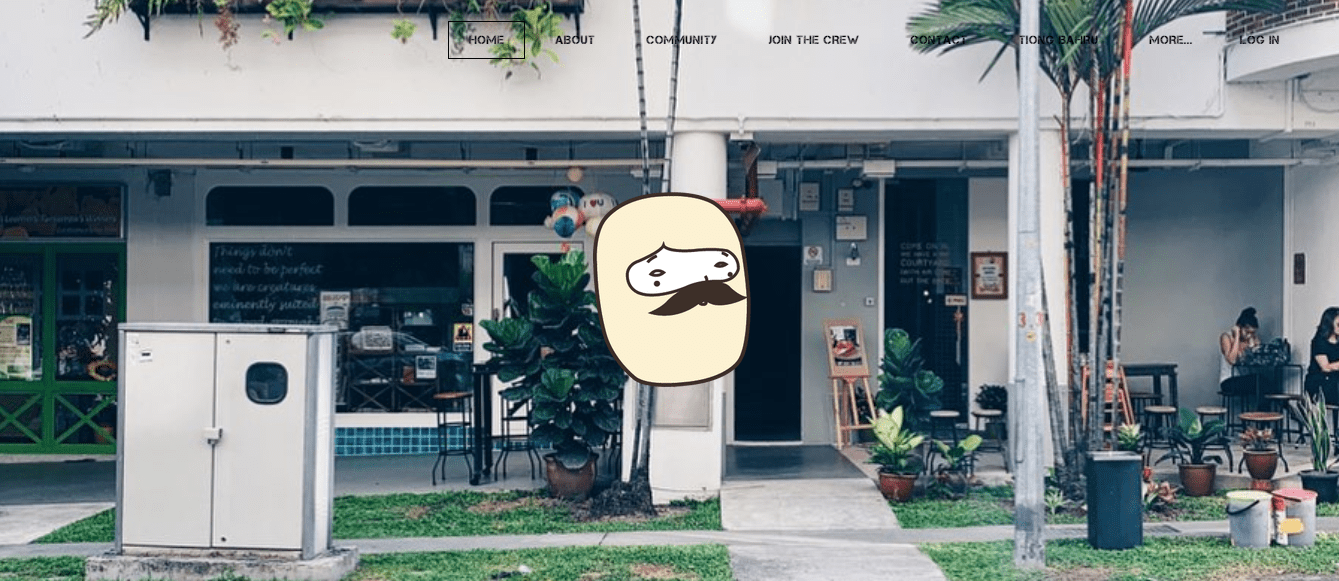 | | |
| --- | --- |
| BEST FOR | Australian Breakfast and Lunch |
| MENU | Click Here |
| WEBSITE | https://www.40handscoffee.com/ |
| ADDRESS | 78 Yong Siak St, Singapore 163078 |
| CONTACT DETAILS | +65 97390703 |
| OPERATING HOURS | Monday – Sunday, 7300 AM to 8:30 PM |
Forty Hands may be more famous for its delicious brewed coffee, but we believe that it also serves some of the best breakfast in Singapore. If other cafes offer English breakfast, it satisfies customers with a generous serving of Australian breakfast foods instead.
What's more, Forty Hands boasts a team of trained and experienced servers and baristas, so rest assured that customers will be met with warm customer service.
Forty Hands also recently opened another branch on the East Coast, which serves the same quality of Australian breakfast food.
Highlights
Quality coffee beans
Professional baristas
7. Brawn & Brains Coffee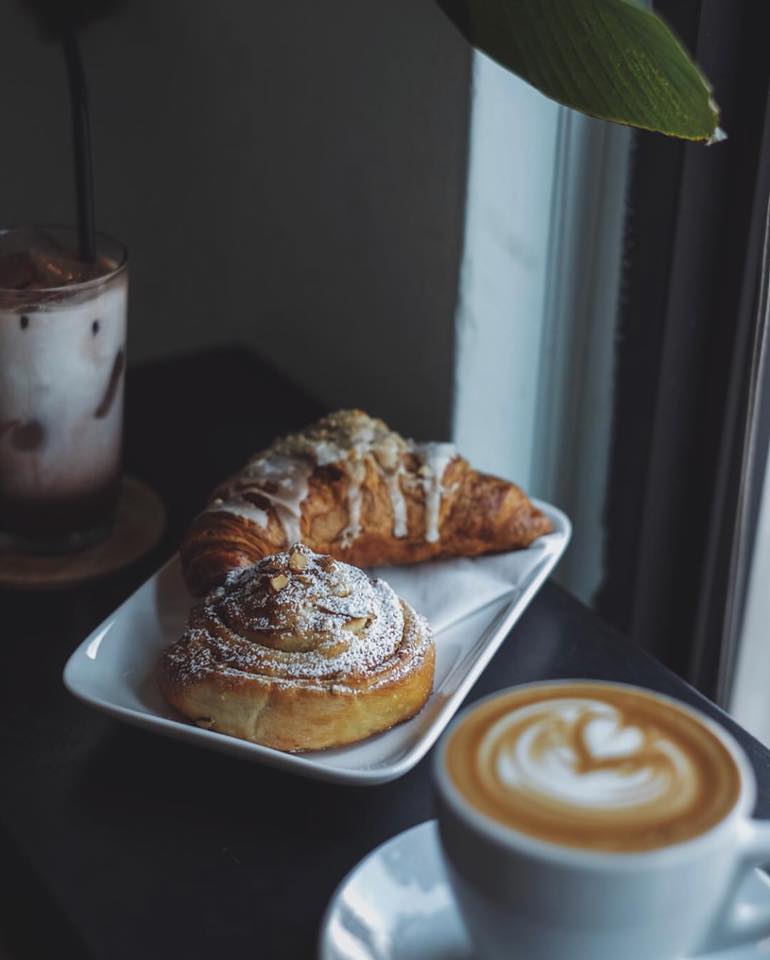 Brawn & Brains Coffee is many things — a coffee roaster, cafe, and retailer based in Singapore. The cafe is most known for its self-roasted coffee, whose beans come from its own supply store.
Choosing Brawn & Brains grants you to coffee that was roasted carefully in small batches. The cafe does this in order to bring out the best flavours in each coffee cup.
While sipping your cup of coffee, you can also help yourself to their menu filled with scrumptious, freshly-baked pastries! Truly a classic breakfast combo.
Highlights
Self pick-up available
Wholesale coffee supply
Free local shipping for roasted coffee beans over $25
Customer Reviews
This is a very well-liked cafe thanks to its comfortable ambience. The main draw, for most customers, is the emphasis on freshness and quality in the food. Many also find the prices affordable, especially considering what they get for their money.
Here's a TripAdvisor review from a customer:
"My husband and I went for lunch. Nicely airconditioned, with cold water available. It is like a lunch counter where you order and then sit down. They bring you your order, but you have to go and get your cutlery, etc. The food was fresh and amazing and the portions were very generous."
8. Chock Full of Beans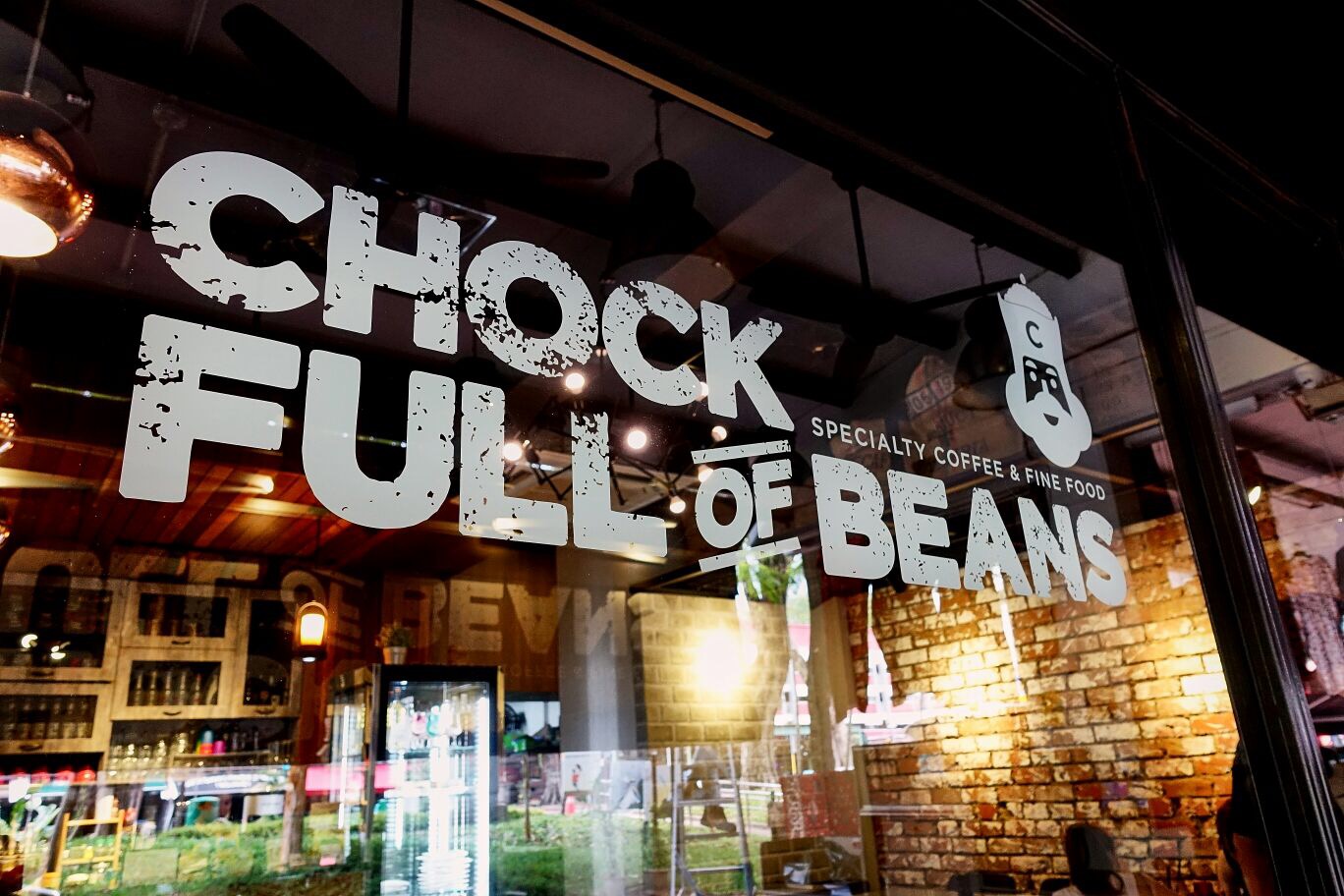 Chock Full of Beans has gained a reputation as a cafe ideal for people who are looking for a comfortable place to get-together with friends and family.
The cafe stands out from the rest thanks to its ambience. The interior features an authentic red-bricked wall and cosy atmosphere. Upon entering, you'll be met with the fragrant aroma of locally roasted coffee.
Chock Full of Beans' menu is quite diverse as well. Pasta, burritos, sandwiches, cakes, and desserts can be chosen to accompany your cup of coffee.
An additional and quite interesting fact about the cafe is that they specialise in 2D and 3D latte art, specially designed by none other than their in-house barista! Every cup is unique and will surely brighten your experience.
Highlights
Healthy choice menu available
Wide array of food selection
Freshly roasted coffee
9. Grids & Circles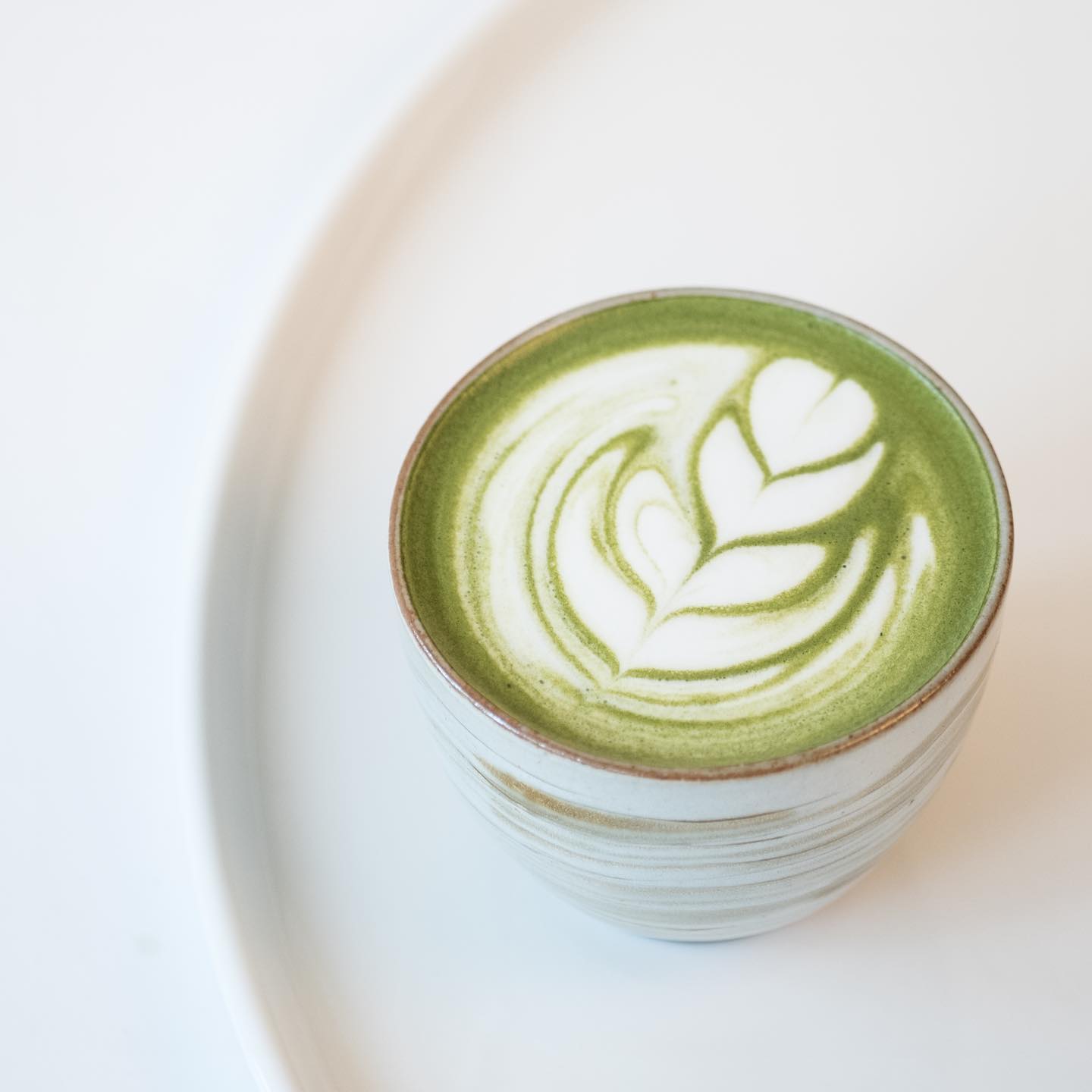 Grids & Circles dedicates itself to bridging people, health, and lifestyle.
The cafe is most known for its quality coffee and tea. The coffee selection is made from locally roasted beans while the tea comes from award-winning farms.
You can accompany either (or both!) drinks with Grids & Circles' scrumptious pastries. The cafe offers scones, cheesecakes, tarts, croissants, and many more.
If you can't come in, Grids & Circles also has a delivery option. This way, you'll be able to enjoy their breakfast treat anywhere. Delivery is also available for their coffee and tea!
Highlights
Offers gourmet deli
Food delivery option
Events space available
Retails works by local artists
Art gallery which features a community of local artists
10. Xperience Restaurant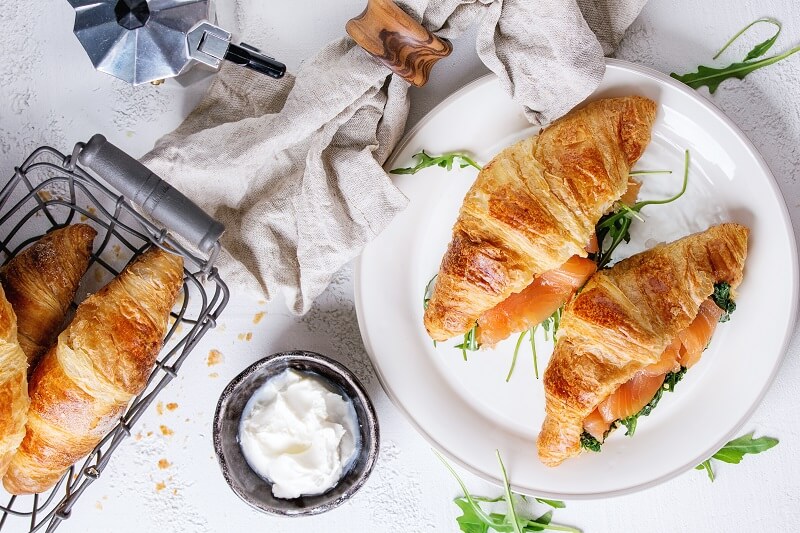 Xperience Restaurant features a modern open-kitchen concept, with a 20-foot Molteni Oven at the centre of the establishment. This setup allows diners to enjoy the vibrant furnishing and warm ambiance while watching their food get prepared by expert chefs in front of them.
Culinary designer Hong Dingzhao is the brain behind the Xperience's diverse menu filled with international dishes. He's dedicated to serving only the best, which is why Xperience never fails to use fresh and flavoursome produce for every dish.
Highlights
Quality menu items
Event space available
Offers dynamic seasonal set menus
11. Attap House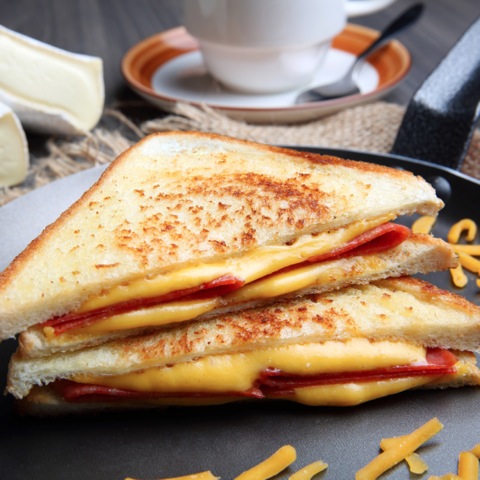 Attap House is committed to providing a comfortable space where diners can enjoy good old fashioned recipes. The cafe's menus for breakfast, lunch/dinner, and desserts are filled with both local cuisines with the occasional international flavour.
Sitting in, you can enjoy their locally roasted coffee or tea alongside sweet or savory dishes. You can choose from their in-house Otah toast, buns, waffles, and porridge.
Highlights
Homemade Nonya Kaya available
Comfortable ambience
Healthy food options available
All-day breakfast menu
12. Café Melba


Tadcaster Hospitality wanted to create a relaxed café and restaurant concept, which resulted in the conception of Café Melba. Now, the chain has three branches in Singapore, one in Goodman Arts Centre, another in Mount Sophia, and the third in Mediapolis.
At Café Melba, customers can enjoy a cosy, aesthetic interior and help themselves to an extensive food and drinks menu, which offers plenty of options for children, sweet and savoury dishes, as well as an all-day breakfast menu.
It's also worth noting that the Goodman Arts Centre branch is perfect for families with little children. The location has an infamous bouncy castle where children can burn off energy while the adults enjoy good food with company.
Highlights
All day breakfast and brunch in Singapore
Family-friendly events
Great weekend place for the entire family, where parents can relax while the kids play
Ample parking
And with that, we conclude our list of the places with the best breakfast in Singapore. If you've been to any of these places before, don't hesitate to share your experiences with us.
By the way, check out our other restaurant roundups for more foodie advice! For instance, should you feel a sudden craving for French cuisine, just check out our list of the best French restaurants in Singapore to see which one is nearest your area.