36 Best Home Cleaning Services in Singapore (2021 Guide)
Most people would like a professional service to take care of cleaning their spaces, but think they can't afford  it. That's not true, however, as many of the best cleaning services in Singapore have budget-friendly pricing.
There are many Singaporean cleaning services capable of keeping your home or workplace tidy for a low fee. Some of the best cleaning services in Singapore even have rates as low as $18/hour!
To show you what we mean, we've come up with a list of the best Singapore cleaners for various needs, be it spring cleaning, regular housekeeping, or end-of-tenancy organisation. Most of them also cater to both residential and commercial clients.
1. Helpling
Helpling offers Singapore locals a quick and hassle-free method of requesting cleaning services. Unlike other home cleaning services in Singapore, Helpling isn't a cleaning company. Instead, it's a hub that connects users to freelance cleaners that have already been vouched for.
With the aid of Helpling, clients on-the-go can focus on their day and still enjoy a fresh home courtesy of skilled cleaners.
Pros
Online booking available
Online payment available
Base rates available online
Dedicated account managers
Cons
Cleaning materials and equipment not included
Customer Reviews
Cleaners of Helpling have been endearing themselves to customers for years with their professionalism. They are understanding, friendly, and great at their jobs, say clients of the service. 
"Helpful and very understanding. Efficient and there's no time wasting. [The cleaner] lets me feel safe to handle her tasks in my house to clean and there is no excuse at all. Hope she keeps up the good work." – Jiale via Helpling's website
2. WiCleanSoon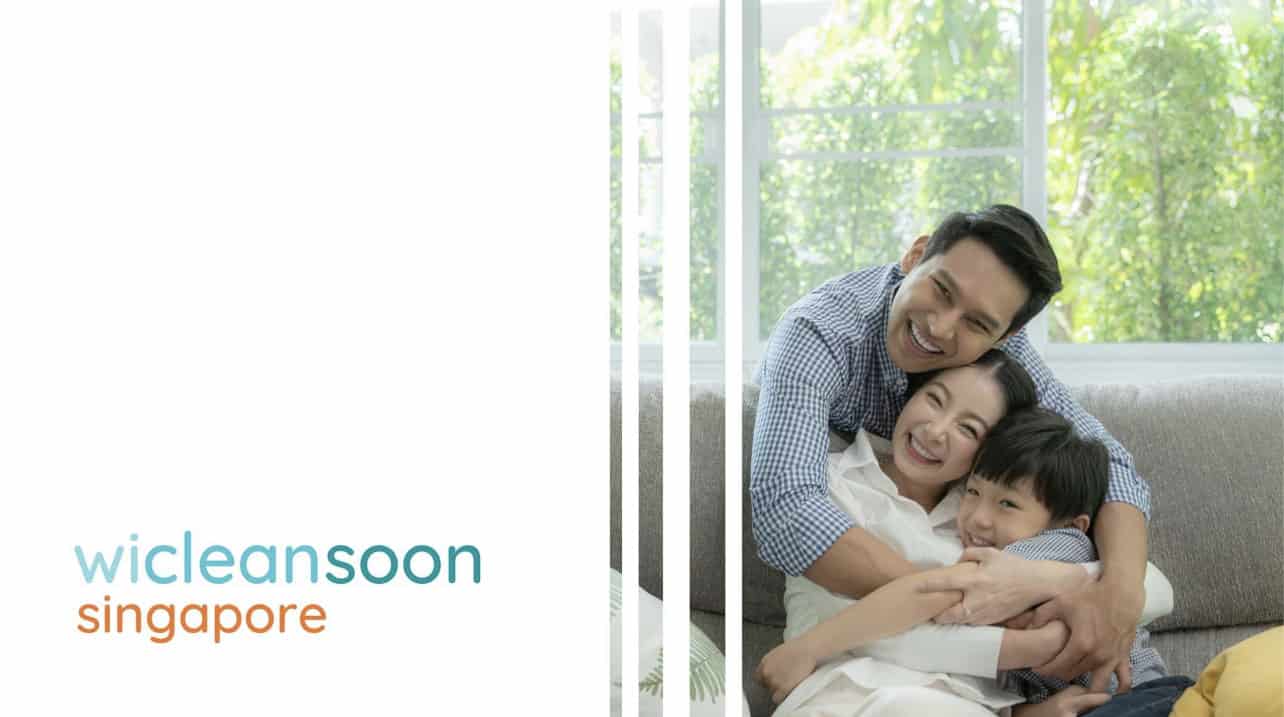 WiCleanSoon offers one of the most detailed cleaning services in all of Singapore. Each team member's meticulous eye ensures that no spot, stain, or odor is left once the cleaning is through.
Clients interested in availing their services won't have to worry about complicated booking procedures. Simply contact WiCleanSoon on WhatsApp and on-demand specialists will soon be on their way. 
Pros
Complimentary consultation available
Mobile booking available (WhatsApp)
NEA-licesned (National Environment Agency)
Cleaning equipment included
Vehicle cleaning available
Cons
Online payment unavailable
Customer Services
WiCleanSoon has been commended by previous clients for their promptness and thoroughness in every job taken on. Here are some feedback left behind:
"Engaged them for car, sofa, carpet … cleaning. All we can say is great service, clean job, good price and definitely will engage their service again. Recommended."
"Fantastic Job, very detailed and accommodating to the timing. Very recommended"

"Thanks to Eddie for his hard work – car was totally refreshed and rejuvenated. If I could sum it up: Professional, Detailed, Friendly; it's really a fantastic job done – car feels brand new. Eddie also went the extra mile to share very practical and useful car care tips. 5 stars would be an understatement for the great work and effort that he has dedicated to his cleaning services! Thank you!"

3. Cleaning Compare
Cleaning Compare can connect you to a wide array of cleaning companies worldwide. They have wide network of professional cleaning services in Singapore so you can compare their prices and services on their site.
You don't even need to wait a long time for an estimate. Once you're done filling up our form, you get sent a price list and you can compare cleaning service prices as soon as possible.
Pros
Online quotation available
Great for finding best possible rates
Multiple quotations from different companies
Residential to industrial cleaning available
Cons
No outright rates available online
Online payment unavailable
4. Whissh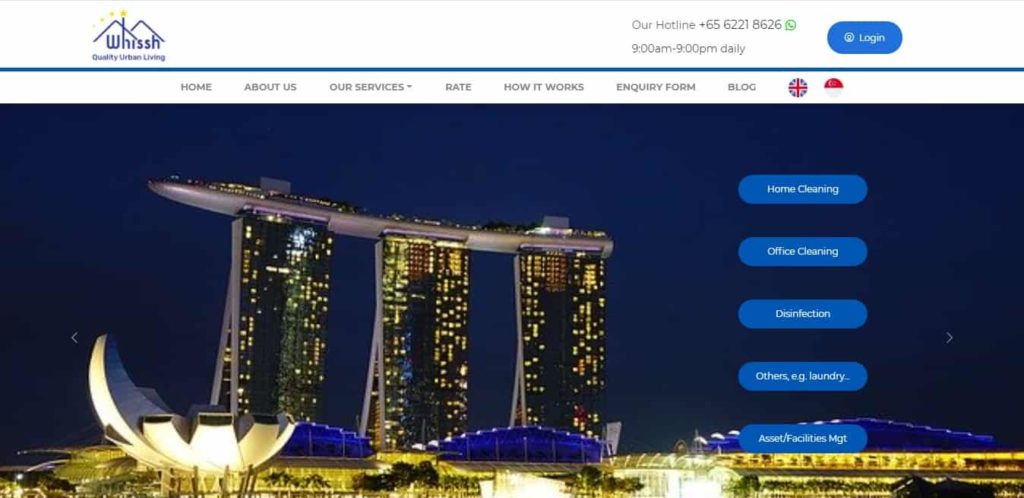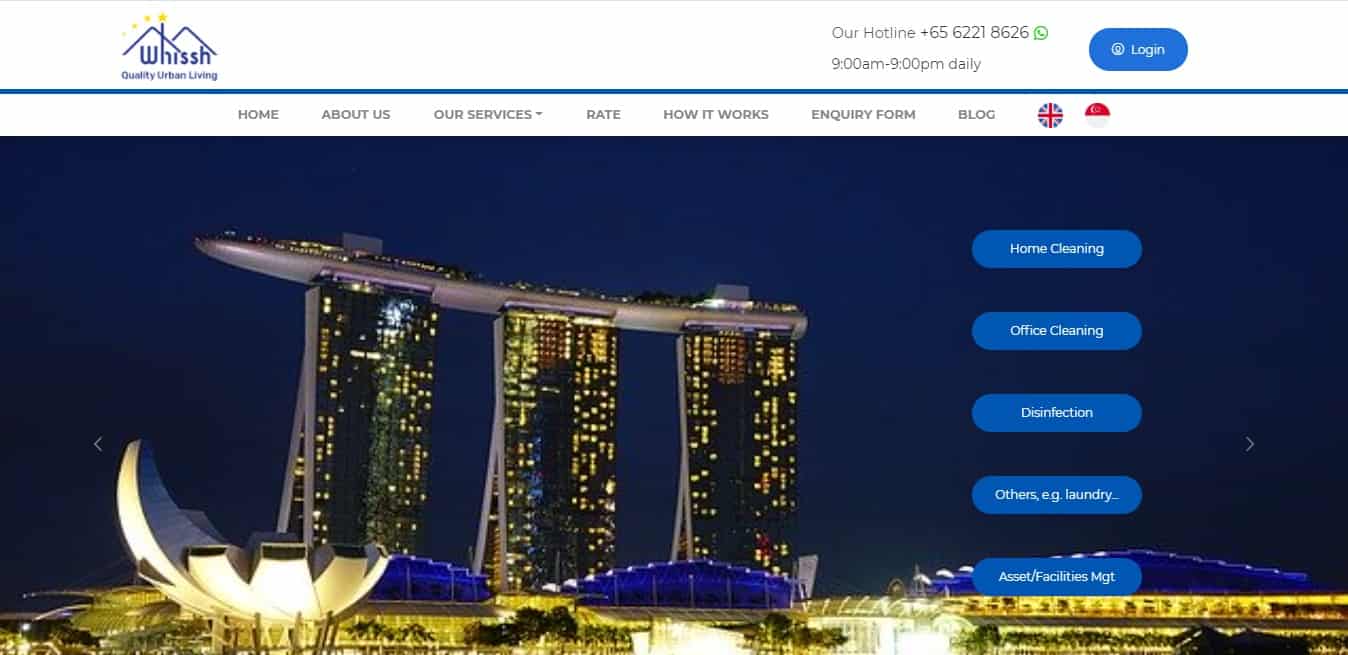 With Whissh, you can book cleaning services in 3 easy steps. All their service crews have gone through hours of training by certified industry experts and their work is fully insured. 
Their strong advantage among most Singapore cleaning services? The service they provide is insured up to $250,000 for accidents.
Pros
Online booking available
Secure online payment option
Insured up to $250,000 for accidents
All their service providers have undergone background checks
Base rates available online
Cons
No complimentary quote available
Customer Reviews
Most of the reviews from the company's clients are overwhelmingly positive. There are also indications of repeat customers, which shows why Whissh made it as one of our picks for the best cleaning services in Singapore.
Here's an example of one of its positive reviews:
"After going through three cleaning services in the past four years, I am extremely impressed with Whissh before and after sales customer service. They were prompt and sincere in dealing with my questions." – Bella Low, from a published customer review in their website.
5. CleanWorthy
Cleanworthy believes that hiring a cleaner in Singapore should be hassle free, transparent pricing and as easy as 123. Regardless of any type of cleaning services you need, CleanWorthy have you covered.

We are aiming to create a better customer experience when it comes to cleaning services. Easy booking, transparent pricing, premium and specialise cleaning services, reliable cleaning services and more.
Pros
Islandwide service available
Services beyond cleaning available (scratch repair, painting etc)
Several online payments available
Transparent and outright rates available online
Cons
Rescheduling / cancellation less than 48 hours prior incurs a fee
Customer Reviews
With CleanWorthy's Professional service, surely the customers will be satisfied and would always want to come back for another appointment.
"I have used a CleanWorthy service for about two years. Service exceeded my expectations. The manager is professional, flexible and very reasonable. I trust them and their service has been consistently high quality. Highly recommend cleanWorthy to everyone. Thank you."
6. HelpToClean

Headquartered in Singapore, HelpToClean Pte. Ltd. has worked with numerous clients throughout the area. They're able to projects efficiently and on schedule and go above and beyond to form lasting relationships with their clients. As of 2019, HelpToClean Pte Ltd is also officially an NEA Licensed company in Singapore. 
Pros
Islandwide coverage
Multiple online payment options available
Reimbursement via a coupon if client is not satisfied with service
Live chat available for booking
Cons
Minimum of 2.5 hours of service required
Cleaning materials not included
Cash payment unavailable
Customer Reviews
HelpToClean has earned a 5.0-rating from over 50 Facebook reviews.
A satisfied client named Melody Liu wrote:
"Decided to try out HelpToClean after a couple of bad experiences with other companies. Cleaner was punctual and met all our expectations. Admin was very helpful and responsive ??? Definitely will recommend to others!"
7. MEIDE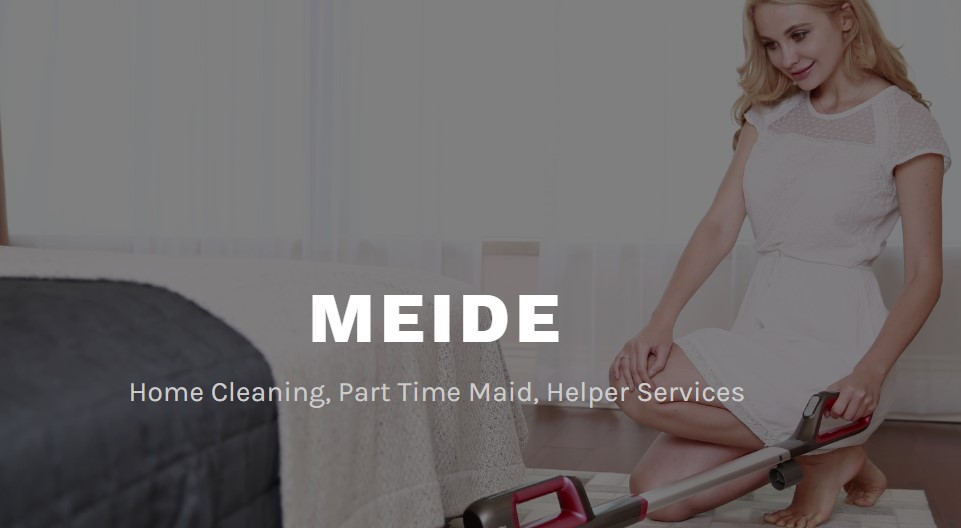 Need to clean your house post-renovation, after a party, or simply need regular cleaning services? MEIDE.SG is there for you! You can get an ad hoc home cleaner for just SGD $20 / NETT per hour, or choose our more experienced and trained professionals at SGD $28 / NETT per hour! Further discounts can be given for longer and more regular work schedules and contracts.
Pros
Base price available online
Offers services beyond cleaning such as babysitting
Online/Mobile booking available
Cons
No online payment options available
Cleaning equipment not included
Customer Reviews
5-star Facebook review from Lynda Tan:
"Very prompt arrangement from MEIDE to get the part-cleaner in. Cleaner was thorough in her work. I would recommend MEIDE's service."
8. NIMBUS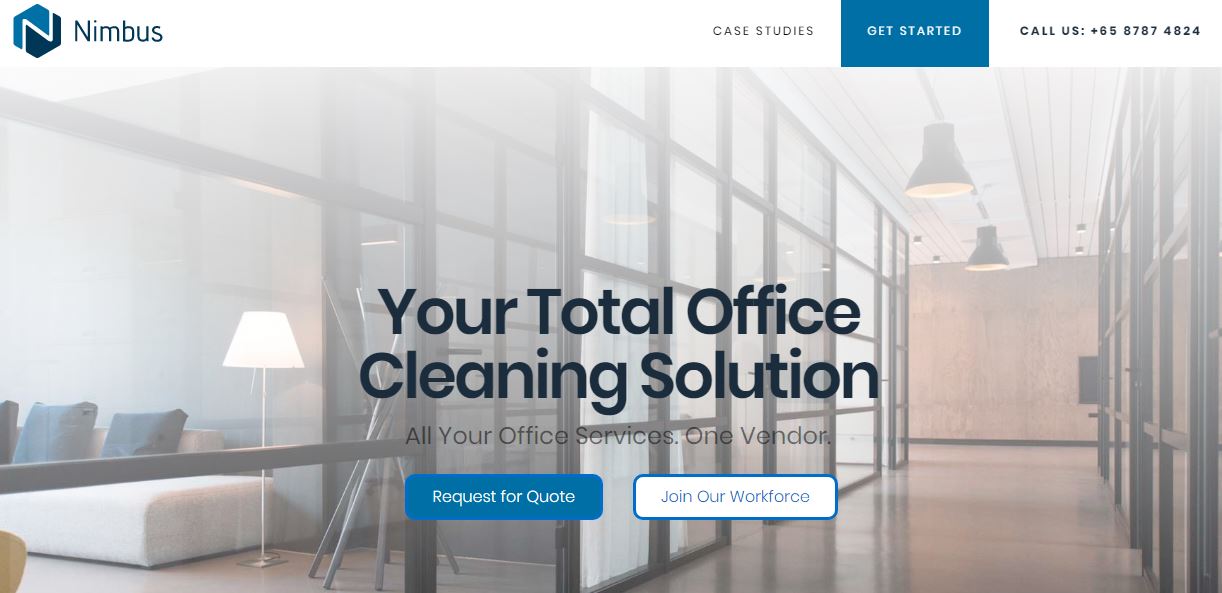 Offering comprehensive B2B (business to business) cleaning solutions, Nimbus can help you focus on your business by cleaning up and organising your office for you. For clients who prefer a single point of contact, they offer an integrated office management solution.
They're recognised by the Tripartite Alliance for Fair & Progressive Employment Practices (TAFEP). According to the TAFEP, they have exemplary standards in the handling of their employees and other employment procedures and processes.
Pros
Online / mobile booking available (WhatsApp)
Wide range of corporate client portfolio
All service crew are certified and insured
Routine inspections and check-ins conducted by supervisors
Free consultation available
Cons
Online payment options not disclosed
Rates of services not available online
Service Highlights
Insured & WSQ-certified crew members
On-the-job training prior to commencement of work
Routine check-ins & inspections by team supervisors
Customer Reviews
Nimbus reviews show that the company is seen as one of the best cleaning services in Singapore in the B2B and commercial sector. Here's an example of positive feedback customers have left for it online:
"The Nimbus team is always on the lookout for suggestions to better fit our needs. They have been very involved in our operations from Day 1, always ensuring we have a good cleaning team on duty… glad to have Nimbus working alongside the team!"– Jiahui, Facilities Manager, Found8
9. Fresh Cleaning
Fresh Cleaning provides professional cleaning, laundry, and maid services in Singapore. Consumer sites have also given Fresh Cleaning recognition for their excellent service.
It's easy to get a free quote from them online, so you can get an estimate for each of your specific cleaning needs. Plus, they reward loyal customers with points for every $1 spent!
For one-time cleaning services, you are not required to sign or draw up a contract with them. Also, if you don't have any cleaning equipment and detergents, they will provide them at reasonable prices.
Pros 
Online booking available
Free site inspection
Residential and industrial cleaning available
After-hours contact available
Cons
Online booking response is within 24 hours
Rates unavailable online
Customer Reviews
Going above and beyond their job scope is a recurring praise for Fresh Cleaning.
One customer shared that the crew actually helped her book a cab when her phone died while moving out of her place, for instance. A quick survey of other reviews shows this helpfulness isn't out of the norm for the company.
In Google Reviews, Patrick Toh shared, "Meticulous cleaning. What was supposed to be a '6 man-hour' job turned into 8 hours as the supervisor (not me!) made sure the hard-to-go stains were satisfactorily removed."
10. SGcleanXpert
SGcleanXpert provides any type of cleaning for homes, offices, and commercial establishments. Their origins give insight to why they're currently among the best house cleaning services in Singapore.
They built their company in order to address the lack of credible and authentic cleaning service providers in Singapore. They learned this from conducting a survey that showed 7 in 10 Singaporeans didn't know who they could rely on for high-quality cleaning services and had disappointing cleaning provider experiences.
Through their holistic suite of cleaning solutions, SGcleanXpert aims to fill that gap in the market and become one of the best cleaning services in Singapore. Its success thus far can be attested to by its many customers.
Pros
Commercial and residential cleaning service available
Online booking available
Base rate available online
Emergency cleaning available
Cons
Online payment options not disclosed
No free quotation
Customer Reviews
Many of the company's reviews are extremely positive. This is true for both its residential and commercial clients.
Here's a 5-star Google Review from Eee Gardens:
"It is hard to believe the work that they have delivered. We were shocked at first by the amount of detergent, equipment and tools arrived with them. Then we were overwhelmed by the details cleaning, determination and focus that they put on the work. Impressed also by the team spirit where everyone worked at same level."
11. Clean & Care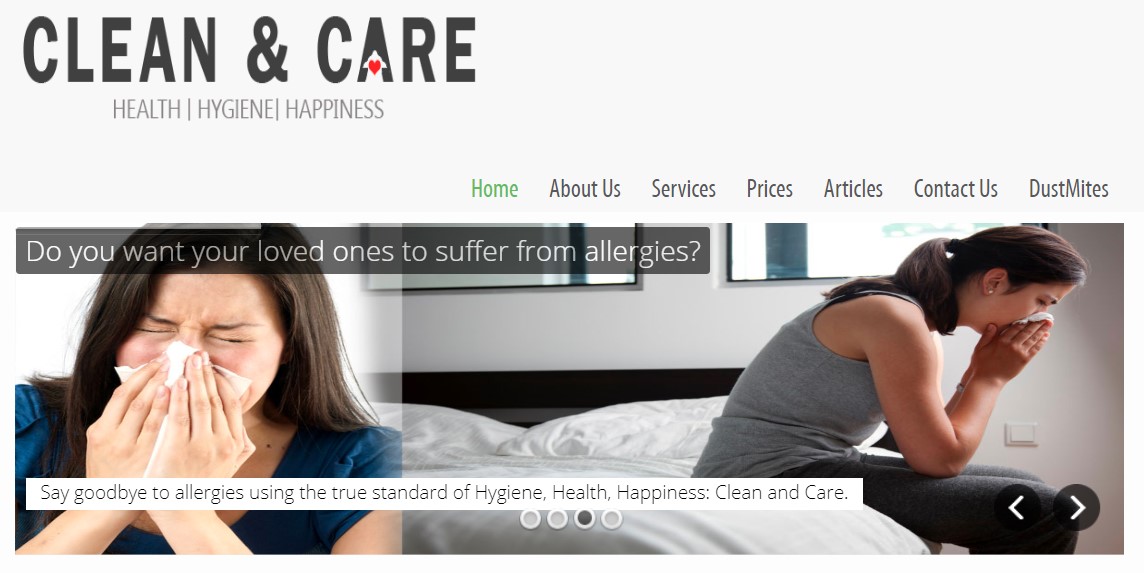 Clean & Care delivers premium-cleaning services that are differentiated by consistency, reliability, performance, and quality. Their services are of the highest quality, most up-to-date at the best possible price. From indoor air quality to virtually every mattress, carpet, rug and upholstery, they are committed in making a healthy home promise to their customers.
Pros
Base rate available online
Detailed information on their services
Over 5 years' experience in the business
Cons
Cleaning service is limited to mattress, sofa, rug and carpets
Online booking unavailable
Online payment options undisclosed
12. ServisHero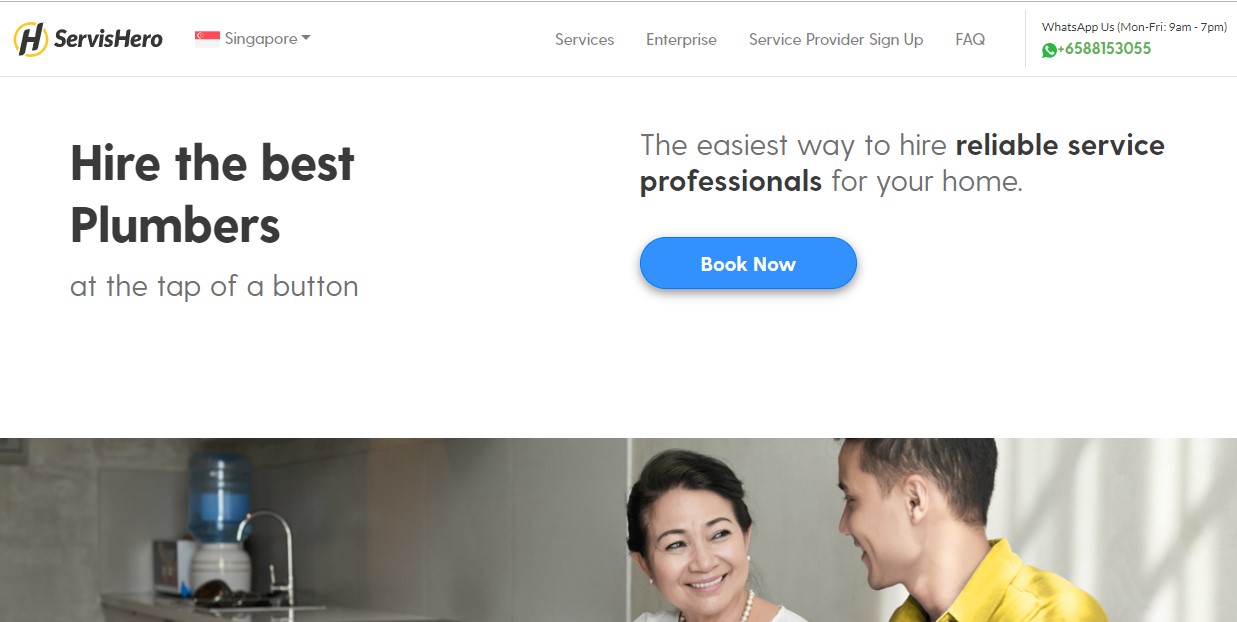 ServisHero is Singapore's leading mobile application to find local, vetted service providers like cleaners, part-time maids, electricians, air conditioning experts, plumbers, and other home pros. 
Pros
Wide range of corporate clients
Online booking is available
They provide services beyond cleaning such as repairs and renovation
They have an app for seamless booking
Cons
Rates and price not available online
Payment options not disclosed
Service Highlights
Leading Southeast Asia Cleaning Company
Secure Payment
Trusted & Legal Cleaner, works with leading organisations to provide unique home service solutions and technician support
App is available via Google Play Store or Apple App Store
Customer Reviews
This may technically be a worker network or hub instead of a cleaning company, but clients say it does the job quickly when they need cleaners. Here's an example of a positive review:
"Such convenience. It changes the way I hire cleaners and technicians. I have been using it for all sorts of services. No more asking friends and vetting cleaners myself. Amazing!" – Michelle Yong
13. Home Sweet Home Cleaning Services
Home Sweet Home Cleaning Services has been identified by their customers as a consistently trustworthy home cleaning service provider. Their solutions ensure that homeowners only need one provider for both cleaning and maintenance.
Customer Reviews
Most of the company's clients report superb services. Here's a client testimonial from Kathleen Koh sent via email: 
"Your team did a very good job of cleaning up the house. My dad and family are very pleased with the cleaning. Special mention to the team leader, Julia. She is very good at her job, very thorough and very helpful. We really appreciate the services rendered We will definitely engaged your service again."
14. Axgee Cleaning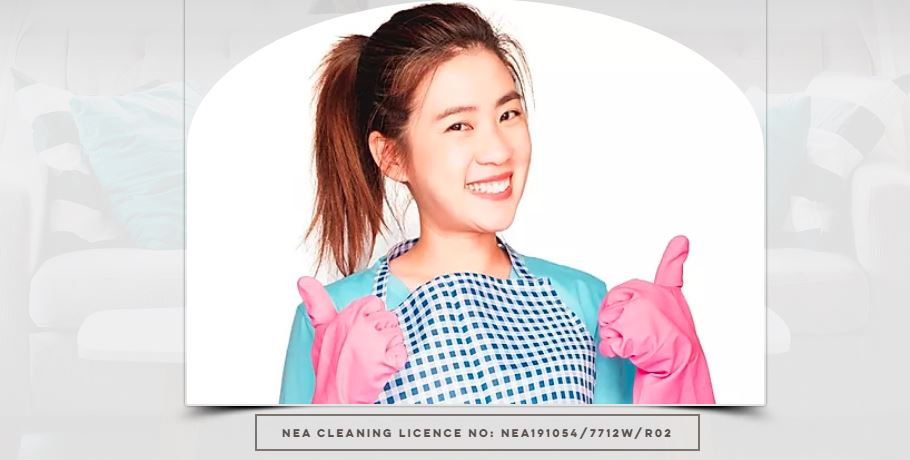 Axgee Cleaning Pte Ltd, is one of the best in the business of home and office cleaning in Singapore. They offer a range of services and packages and there is something to suit every customer's requirements, whether they need a regular cleaning service a few times a week, or a one-time spring-cleaning job.
Service Highlights
Trusted and Legal Cleaners
Licensed company 
Cleaners insured under WICA 
No hidden fees
No contracts
Customer Reviews
5-star Google review from Michael D:
"Excellent communication, great transparency, very good cleaning result and very competitive price. Many thanks!"
15. Home Clean Home
At the heart of Home Clean Home Services lies their cleaning philosophy to "understand your needs and commit a high level of high Quality, Service, Cleanliness (QSC) standards".
They promise to be committed to building long-lasting working relationships with clients through delivering quality cleaning results and a hassle-free experience.
Service Highlights
Cleaners use color-coded cleaning towels to prevent cross-contamination
Assignments come with photographic records
No admin and agency fee
A cleaning plan customized to meet your needs
Inventory service list
Customer Reviews
Home Cleaning Services appears to win a lot of kudos from customers for its organized and systematic approach to cleaning projects. Here's a testimony from one satisfied client:
"This is my first time trying sofa cleaning services and to be frank, I engaged the service, with some skepticism since since stains and accumulated dirt on leather sofas can be stubborn. Yet, the on-site service team took time to demo and manage my expectations on what to expect after cleaning the sofa. I was happy with the final results. I will engage HCH again for cleaning services." – Ivy Lim
16. Wecare Carpet
WeCare was founded by Samuel Chen, a young yet ambitious man with extensive knowledge and skills in expertise of carpets and its cleaning. From a tender age, the said founder has been helping in his family business, one specialising in providing cleaning services and carpet cleaning to a wide range of clients in various aspects of residential, offices and commercial.
WeCare was established with Samuel's vision in aspiring towards the top carpet cleaning specialist, one showing all valuable clients utmost attention and care when it comes to fulfilling their carpet cleaning needs, going the extra mile towards providing the best carpet cleaning solution for every carpet cleaning need.
Customer Reviews
"Very efficient and professional service! Our carpet is so clean and we are glad we have engage Wecare to clean up all our carpet! We can leave our carpet with Wecare at good hand!! Thumbs Up!! Definitely recommend to all my friends!" – 5.0-Rating review via Facebook from Susan Sim
17. Fuss
Fuss.sg is technically neither a cleaning company nor a cleaning agency. So why are they in a list of the best cleaning services in Singapore?
Because they're a booking platform that will help you find and hire screened and tested cleaners who offer high-calibre cleaning services. All of their cleaners are legal, self-employed people with cleaning experience who guarantee customer satisfaction.
If you decide to book, you can simply input your details, desired timeslot and service required. All bookings made through Fuss.sg have a 100% money-back guarante
Service Highlights
No agent fees
Pay by the hour
Money-back guarantee
Secured payment
Independently vetted, verified, and experienced cleaners
Customer Reviews
Most of the company's customers offer praise for its convenience and the swiftness of its cleaners' responses. Here's an example:
"By far the easiest and most covenient way to hire a part time cleaner. Received confirmation in less than an hour. Cleaner was punctual, polite and professional." – Mrs. Seline Chua
18. SparkCleanz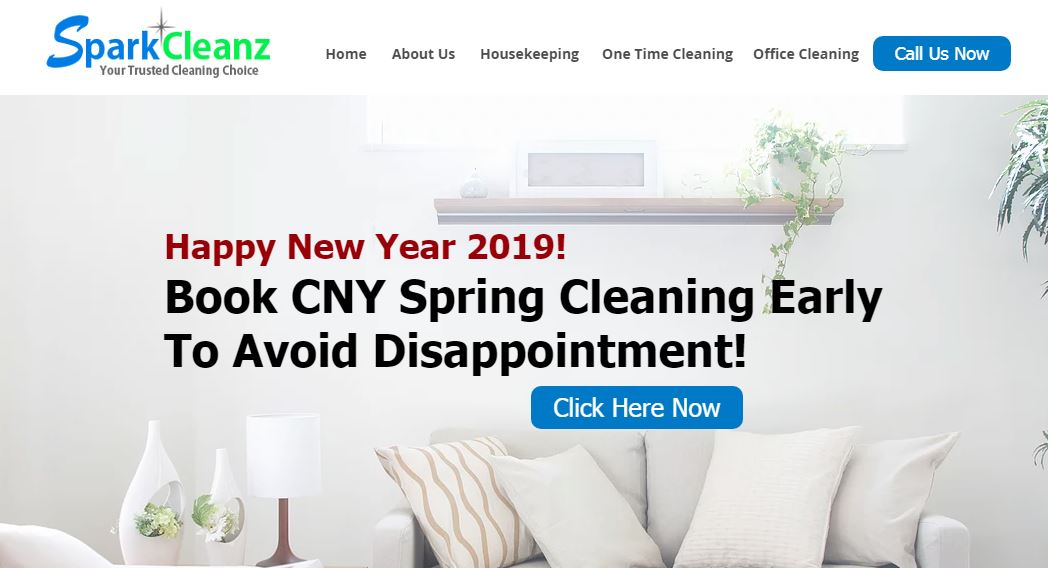 SparkCleanz Pte Ltd has a proven track record and continuous recommendations from existing customers despite being freshly established. The company only entered the cleaning industry in 2016.
They have proudly self-tested all of their processes and methods,  having a team of fully-insured and trained cleaning specialists who are known to deliver strong work ethics with an acute attention to detail. They are now pursuing cleaning technologies that are both efficient and green.
Service Highlights
154,228 cleaning hours to date
5,689 satisfied customers
Dedicated customer service
Trained and legal cleaners
Quality cleaning standard
Customer Reviews
As mentioned above, most of their customers insist that this is one of the best cleaning services in Singapore. Below is a review from one of their clients:
"Booked an end of tenancy cleaning with Sparkcleanz. Aaron and his team were friendly, professional, and focused in what they do. They were very thorough with the cleaning and my flat looked fresh and so sparkling clean after the job was done. Will not hesitate to recommend their services. Keep up the good work and enthusiasm." – Gho Clyne (Google 5.0-Star Review) 
19. Sparkx Services Pte Ltd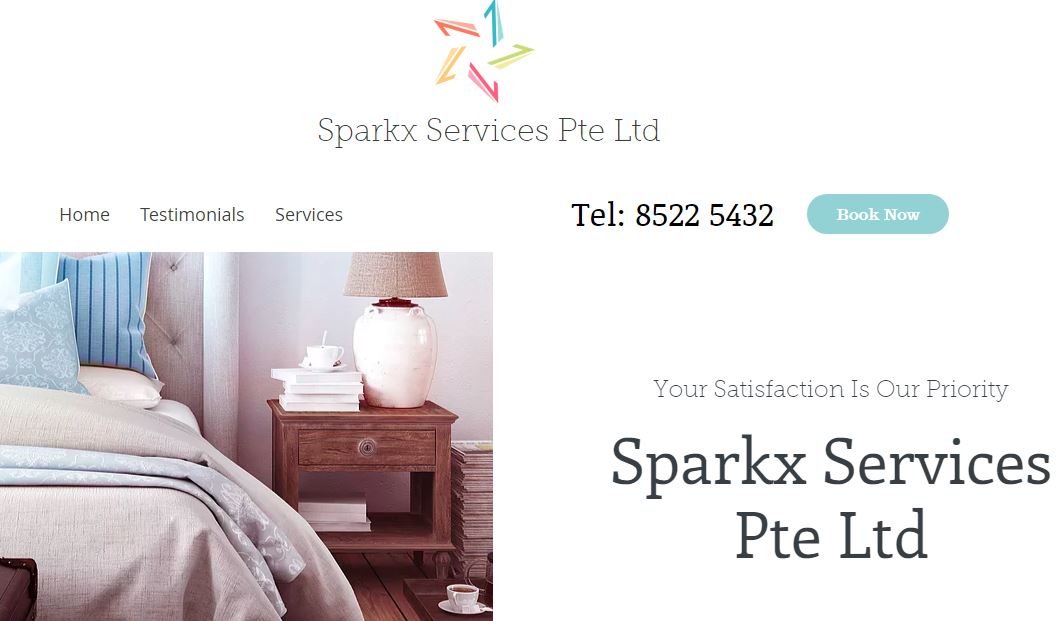 Sparkx Services Pte Ltd promises reliable cleaning services done just on time, available where you need them and when you need them.
Their regular cleaning lasts a minimum of 3 hours where the house owner provides the cleaning materials. This is so you can get the helper to use the products you trust. 
Service Highlights
Serves these types of housing apartments: HDB 3/4/5/EA/EM/EC, condominiums, terrace houses
Very accommodating on the client's preferred frequency of cleaning services: weekly/twice a week/fortnightly/others
Wide range of services
Accommodates the customer's helper preference
Customer Reviews
Customers are largely positive about the company's services. Here's an example of a satisfied client online:
"Hi Ken I just wanted to say thank you to cindy today, the apartment looks lovely and she did all of my ironing, I can finally relax this week, I will message her personally also." – Ms. Nila (Dover Rise)
20. AuntieClean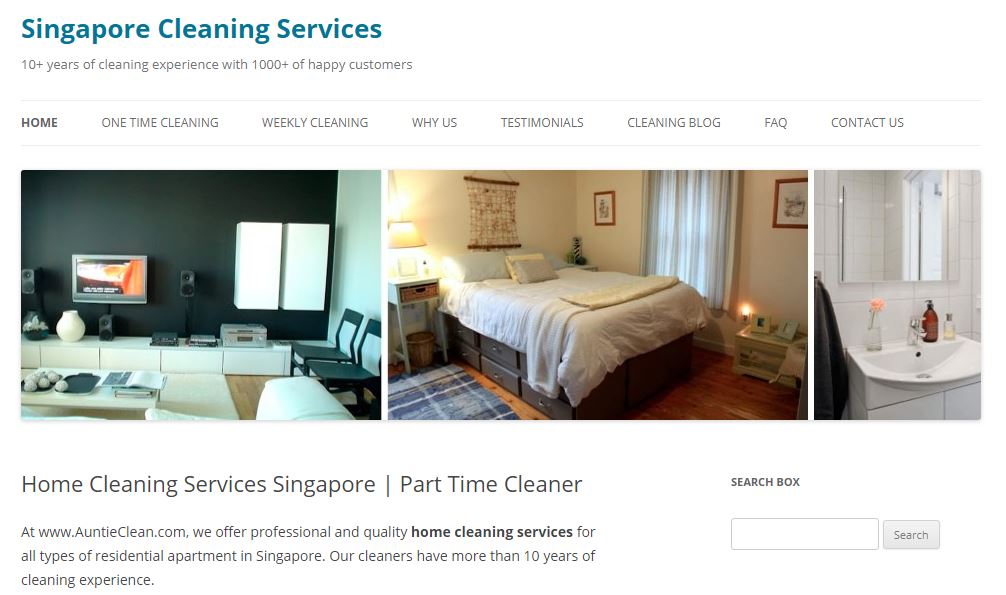 With AuntieClean, you don't have to sign any long-term cleaning contract just to avail of weekly cleaning services or one-time cleaning services. 
The company also imposes no hidden fees or registration fees, admin fees, GSTs, service charges, etc. They also offer their customisable services at affordable rates without compromising on customer satisfaction.
Service Highlights
Inclusion of all general cleaning chores, from mopping the floor to washing your dishes
Rubbish removal
Once-a-week laundering and drying service for clients in need of it
Kitchen cleaning services supplied
Customer Reviews
Auntie Clean is a very popular home cleaning service that seems to find favour due to its part-time maid services. Here's a positive review from a long-term client:
"I been engaging www.AuntieClean.com for more than 6 months. She is punctual, easy to work with, get her job done well and very reasonable rate. What else can i ask for?" – Paul, Bukit Timah
21. Dryclyn Express Joo Chiat
Dryclyn Express Joo Chiat is part of the Orchid Laundry Group that has been in the laundry business since 1973. Their mission is to provide first-class professional laundry and dry cleaning services, thus always striving to create a positive and pleasant experience for every customer.
Service Highlights
Dry Cleaning & Laundry
Curtain Dry Cleaning
Towel Laundry
Coin Laundry
Wash & Fold
Customer Reviews
"Super helpful and friendly service. They go above and beyond! They are very careful to explain any risks and never push a higher price and have even delivered my dry cleaning without an extra charge. Trust them with all of my dry cleaning. Great local spot in Joo Chiat." – Customer review from Claire Sperling
22. ART OF CLEANING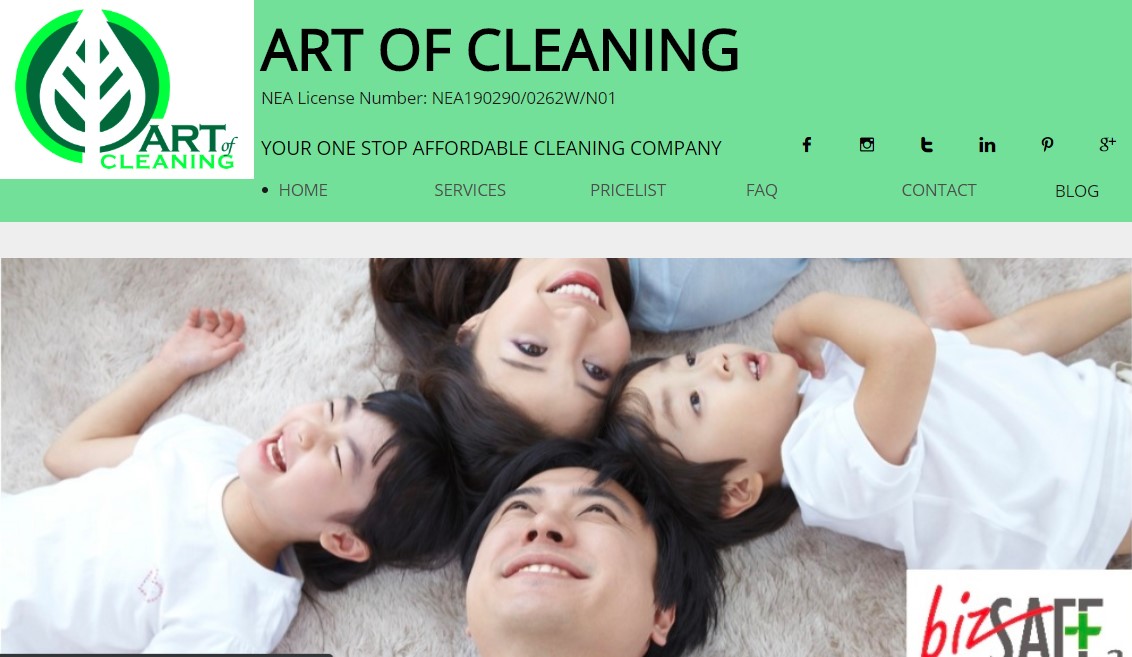 Art of Cleaning is one of the leading Singapore carpet cleaning companies. They provide cleaning services for commercial and residential carpets, upholstery sofa, and mattresses.
Service Highlights
They use NON TOXIC, alcohol free sanitizers
Their in-house formulated cleaning foams helps eradicate dust mites and viruses keeping it clean, hygienic and safe
Customer Reviews
"From a quick quote to a follow up to book the appointment, Art of cleaning's work has been great. The clean up was thorough and quick as well. I'd definitely use their services again" – 5.0-Rating review via Google from Akta Chopra
23. de Hygienique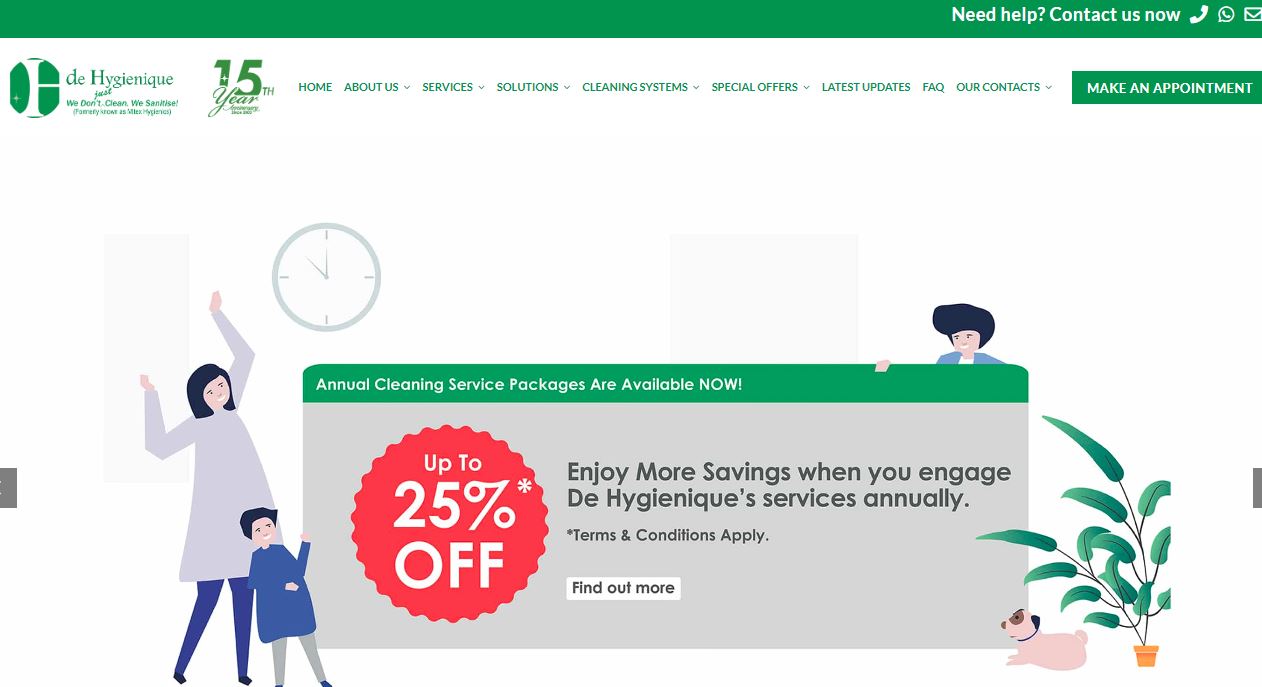 De Hygienique is Singapore's leading provider of mattress cleaning, sofa cleaning, and carpet cleaning services. It uses European-inspired dry cleaning technologies.
They're your one-stop solution service provider when in need of indoor hygiene solutions.
Service Highlights
NEA-licensed cleaning agency
Team of over 100 cleaners
Professional & friendly staff
Locally-trained under WSQ
Available for quick deployment
Experienced in residential & commercial cleaning
Customer Reviews
The company appears to be the go-to cleaner for many who need soft-furnishing cleaning. Its customers applaud its cleaners' efficacy and professionalism, as seen in the review below:
"Friendly and efficient. I have cats so the use of non toxic cleaning foam is very welcome. Thank you" – 5.0 Google Review from Chek Wong
24. A1 FACILITY SERVICES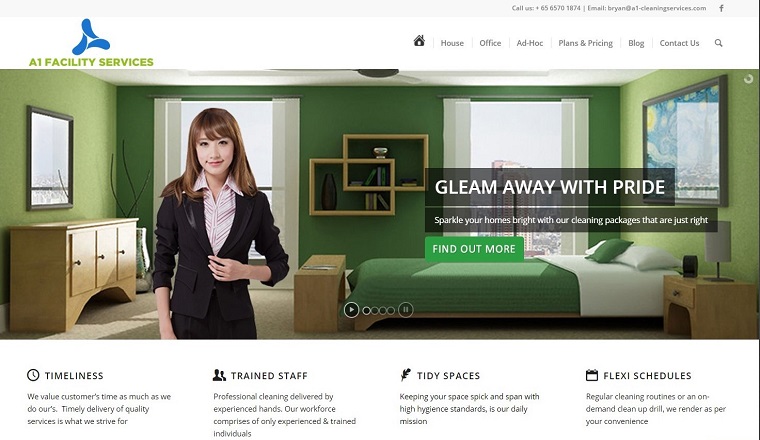 A1 Facility Services is an NEA-licensed cleaning company providing professional cleaning services to both residential and commercial clients. Being a government-recognized company lends trustworthiness and credibility to the company, which is another layer of assurance for customers.
Apart from this, clients can count on cleaners trained under Singapore Workforce Skills Qualifications system.
Service Highlights
NEA-licensed cleaning agency
Professional & personable cleaners
Locally-trained under WSQ
Workers are experienced in residential & commercial cleaning
Customer Reviews
Some of the 5-star reviews they have on Google cite a hardworking and friendly team as reasons for their positive feedback.
Meixian Ho wrote:
"My helper understands that each client's home has different requirement and gladly adhere to it. Helper is most willing to listen and does the job well with much effort and thoughts. I'm pretty amazed that she speaks really good English and Mandarin. It shows great work commitment and diligence."
25. Pressto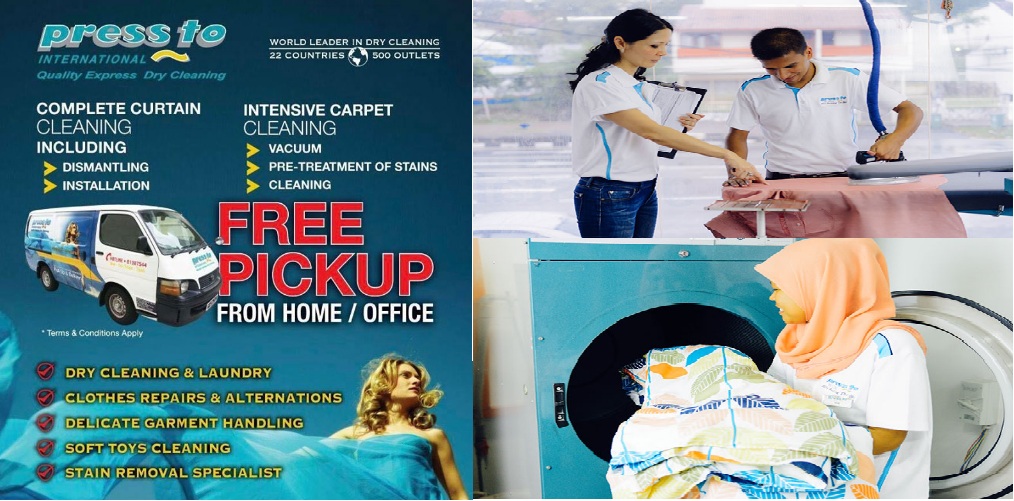 Founded in 1994, Pressto has been the world's largest dry cleaners with over 500 branches in different countries including Singapore. The shop has been awarded as one of the top dry cleaning and laundry services in the world for two consecutive years.  
It takes pride on its dry cleaning service as their staff makes sure that every clothes and garments are handled with due care. Aside from providing dry cleaning, the shop has a laundry service where customers can easily drop their dirty clothes and pick it up later. 
Service Highlights
Award winning company
Dry cleaning and laundry service
Ecological friendly equipment
Pickup and delivery service
Customer Reviews
With its years in the business, Pressto has already established its reputation to the public. Here's a review from one of its customers:
"Like it says at the bottom of their receipt: they genuinely CARE for not only my garments but they also CARE for me! Pressto Asia's respond rate is so prompt (even better than some 5star hotels). Expectations were managed; no overpromising but they really do everything they can to help my situation which I am so very appreciative :))) I hope they can restore my damaged dress – I'm eager to hear back from Ann @ Pressto Imbi soon. This is my first experience with Pressto Asia but I can guarantee you they have now found a #customerforlife 😀 Thank you very much, Pressto Asia and a special thanks to Young. #bestcustomerserviceaward" Ru Tony
26. @bsolute Cleaning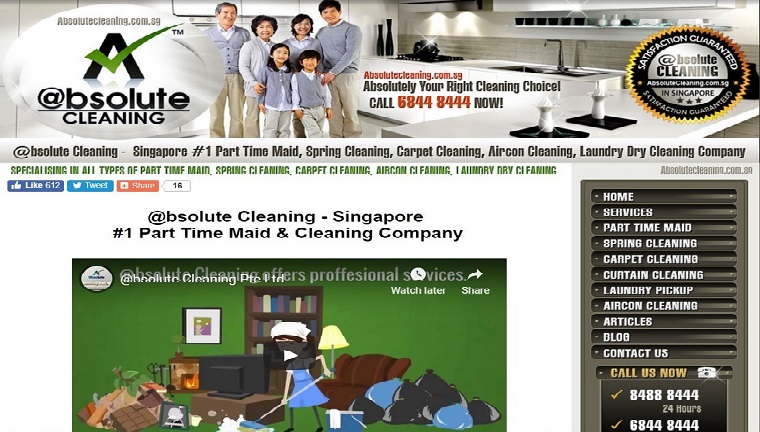 Spring cleaning is Absolute Cleaning's specialty. For them, it's not just about cursory cleaning, but a deep clean ensuring the space is free from health risks related to dirt and bacteria.
From a 3-hour session, their weekly house cleaning service includes cleaning toilets, sweeping, vacuuming, mopping, folding and ironing, emptying bins, cleaning windows and grilles, and wiping stove.
Note that customers need to provide the cleaning products and materials, otherwise there will be additional charges.
Service Highlights
Flexible cleaning packages
Wide range of cleaning services
Transparent quotations
Hassle-free booking and payment
Customer Reviews
Both Google Reviews and Facebook rate Absolute Cleaning positively. A glance at the testimonies only strengthens the impression that they're among the best cleaning services in Singapore.
Alicia Lim wrote: "they were willing to go the extra mile."
Another customer testified to using their services for 5 to 6 years with no complaints.
27. Clean Captain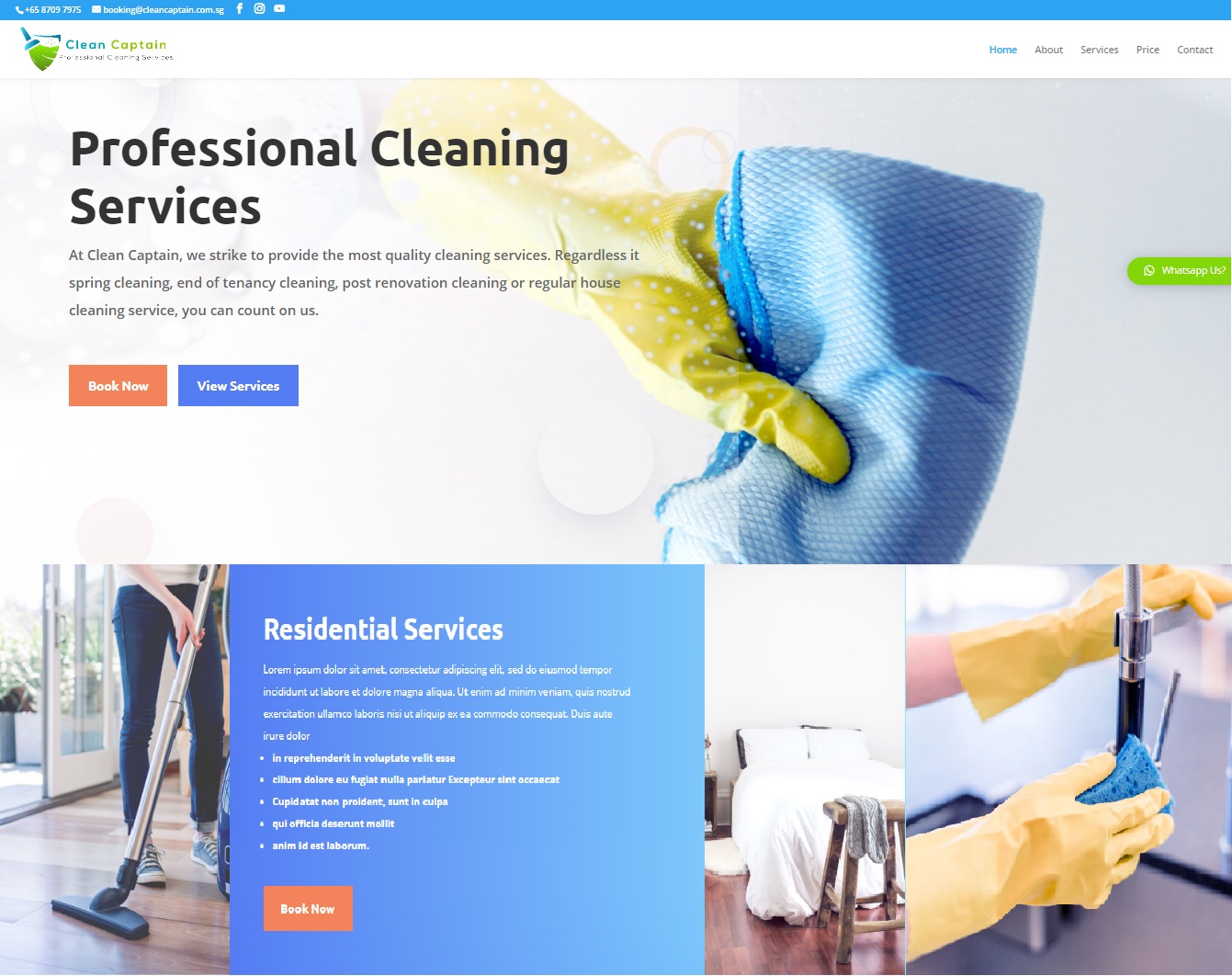 Clean Captain is a local cleaning service provider in Singapore that is committed to providing you the best domestic and commercial cleaning services in the area. The company prides itself with their expert and well-trained team of cleaners and they make sure that your spaces are never without a capable crew.
Whether you are thinking of having your own home cleaned, or your business spaces, Clean Captain guarantees that they can provide you with high quality cleaning services and they will always do their best efforts to even go beyond your expectations.
Service Highlights
Trusted & Experienced
Reliable & Fully Insured
Satisfaction Guaranteed
28. ALPHA KLEEN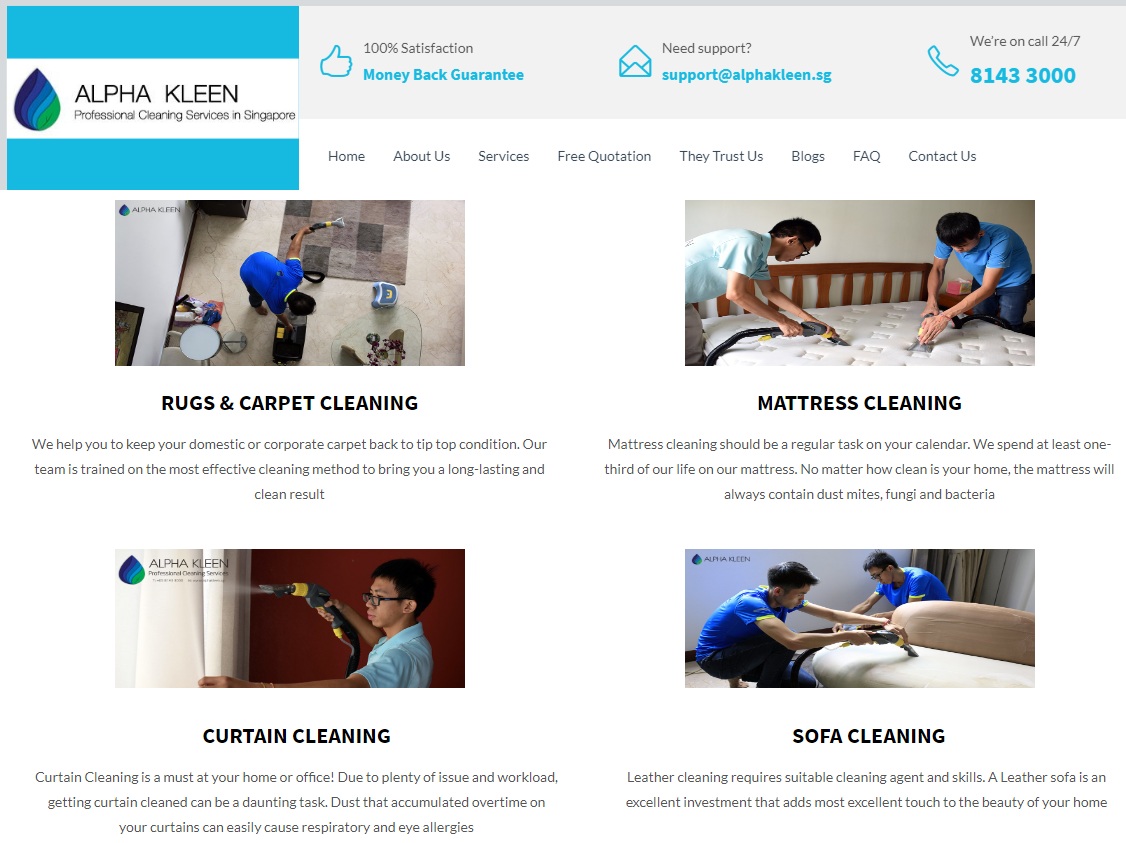 AlphaKleen specializes in fabric cleaning particularly carpets, rugs, mattress, curtains, and other similar home furniture. One of the best things about AlphaKleen is they are able to attend to your cleaning needs in no time. 
Their customer service hotline is available 24/7 to accommodate your requests and inquiries, and should you need to have your carpets cleaned in a matter of hours, their team will gladly do so and will immediately send you their best team of professional cleaners. They guarantee that your carpets and mattresses will be spotless and look brand new after their work.
Service Highlights
Money back guarantee
On call 24/7
Safe cleaning technology
Customer Reviews
AlphaKleen is praised for their efficiency and truly exceptional quality work. You will definitely get the best value for money if you choose to have your carpets cleaned by them. Jeffrey T. left this review.
"Absolute live saver with the fantastic job done. They were supposed to knock off and they had really done me a great favor by just showing up. The bed was in terrible condition due to rain, dust and stains, which are very difficult or impossible to clean. However, after the cleaning, majority of the stains are gone. I highly recommend their services to all."
29. Procare Cleaning
Procare Cleaning prides itself to owning premium quality cleaning equipment that helps them in securing that they make your places sparking clean. Their team makes sure to apply the appropriate products and techniques, tailored to fit in your homes which reflect their cost-efficient and reliability.
You can also call them if you want to have rugs or sofas deeply cleaned especially if you have kids or pets at home who consistently leave stubborn stains and dirt on your fabrics.
Service Highlights
Advanced cleaning equipment
Extensive range of cleaning services
Convenient and easy to book appointments
Satisfaction guaranteed
30. LUKIS
Everyday, hundreds of people come and go to offices and with a business facility that busy, oftentimes cleanliness is being neglected. Thankfully, there's a company like Lukis Cleaning Services that highly prioritizes the cleanliness and hygiene of every person working in an office set up.
Lukis Cleaning Services strictly conform to premium standards when it comes to office cleaning. They make sure to leave the area spotless and sparkling clean by employing appropriate and best cleaning products and processes.
They also make sure that they have a constantly reserved team so there will be no interruption to your cleaning schedule.
Service Highlights
Professionally Certified and Insured
Uninterrupted Cleaning Schedule
Supervision Support
Customer Reviews
In their 40 years in the business, they have already established their name and earned regular customers who put their trust in their team. Here's one of the reviews from them.
"I just wanted to take a moment to say thank you for the excellent service you provided us every week. It's wonderful to come in every Monday morning to a clean office that you've taken such good care of. I am especially impressed by their prompt responses to all our concern and knowing that anytime we need a little extra help, you're always willing to take care of it without any hesitation."
31. Eunike Living
Eunike Living is a company that was established in 2008 to provide the residents in Singapore, fast and efficient cleaning services. They're known to use only eco-friendly products, so you know that not only is your home safe for the health, but it also contributes to the well-being of the environment.
They offer a comprehensive cleaning service that ensures leaving your place and your furniture, spotless and still high in quality. They use only the appropriate cleaners for the fabrics and partners it up with the leading drycleaning technology, for stellar results. You may get their assistance for both residential and commercial spaces, offering one-time cleaning, as well as weekly or monthly cleaning services.
Aside from that, they also have painting services, mover services, floor polishing, carpet cleaning, handyman services and more. Make sure to check the details on their website.
Highlights
Fast and efficient cleaning services
Personalised customer service
Friendly personnel
32. Complete Services
Holy Tree Complete Services, true to their name, offers a complete range of maintenance services for both the indoors and outdoors. They're the company you can count on when it comes to keeping your home at its best.
Their services cover most, if not all, areas of your home– from room to upholstery. You can count on them to do a thorough job every time you call for their services.
Service Highlights
Elite garden maintenance
Extensive range of indoor and outdoor cleaning services
Competitive rates
Customer Reviews
"Great friendly and professional service. We used Complete Services for office spring cleaning, which was done to a very high standard. Would certainly recommended them and will be using them again in the future."
33. Home Cleaning Services
Home Cleaning Services Singapore (HCSS) is one of Singapore's leading professional house cleaning company. HCSS is one of the best choices, regardless if you're a homeowner or property owner, because the company offers premium cleaning services of a wide range at affordable rates.
The company's services are one of the most comprehensive in the field. Not only do they offer regular and part-time cleaning, but they also offer deep cleaning and services for condominiums and landed property.
Highlights
Free quote
Offers flexible professional cleaning services of a wide range
34. URBAN COMPANY
Urban Company is a home service provider that helps customers book reliable home services. They have a wide range of services, from home cleaning to beauty treatments.
They're partnered with various service professionals who are well-versed in training, credit, insurance, and more. With their diverse set of home services, there's no doubt that they're the one you should call.
Service Highlights
Offers a wide variety of home services
Partnered with numerous service professionals
| | |
| --- | --- |
| BEST FOR | Office Cleaning Services |
| SCOPE OF SERVICES | Commercial Cleaning, Carpet Cleaning, Pest Control, One-time Cleaning, Aircon Maintenance, Disinfection Service |
| PRICING | Pricing |
| WEBSITE | https://officecleanings.com.sg/ |
| CONTACT DETAILS | 8862 9623 | [email protected] |
| ADDRESS | 10 Anson Road International Plaza, #10-11 Tanjong Pagar Singapore 079903 |
The office can be considered the second home for many, which is why professional cleaning services should called in. Luckily Abba Maintenance Services offers all the necessary office cleaning services that you need within just 24 hours.
Employees should never have worry about cleanliness in the office, which is why Abba Maintenance has a large pool of reserve cleaners who are always readily accessible for you.
On top all their skilled and readily available cleaners, it's worth noting that Abba Maintenance has got their own employees covered with insurance such as workman injury compensation. This is to give their clients a peace of mind. So, get your office cleaned now with Abba Maintenance.
Pros
Customised Plans
Lowest Rates
Get a cleaner within 24h
Cons
Possible price changes without notice
Customer Reviews
Abba Maintenance scores a 4.9 out of 5 stars on Google. Here are reviews:
"We have been engaging Abba maintenance for disinfection services for the past 5 months. Reasonably priced for high quality cleaning, my place is as squeaky clean as the day I moved in! Highly recommended."
"We have a last minute request for a one-time cleaning services. Glad that ABBA Maintenance came. The team did a pretty good job. Though they took quite a long time ( 6 hours ) but the job was well done. Worth the wait!"
And that's a wrap for our list of the best cleaning services in Singapore! If you'd like to recommend more services, let us know as we may also add them to our selections.
Looking for a reliable house help who will keep your home clean and fresh? Check out our selection of the best maid agencies in Singapore! We featured only the best ones that are highly rated by the Ministry of Manpower (MOM).