Top 53 Studios for the Best Dance Classes in Singapore
Searching for a new and fun way to burn some calories? You should try taking some of the best dance classes in Singapore!
Learning some basic dance moves is a great workout, especially if you prefer to do indoor exercises to running marathons or other outdoor fitness activities. Besides, attending studio classes is also another way to make new friends and even discover your hidden potential!
Whether you want to learn ballroom dances or trendy dance routines, we've listed the top studios where you can experience the best dance classes in Singapore!
1.  Converge Studios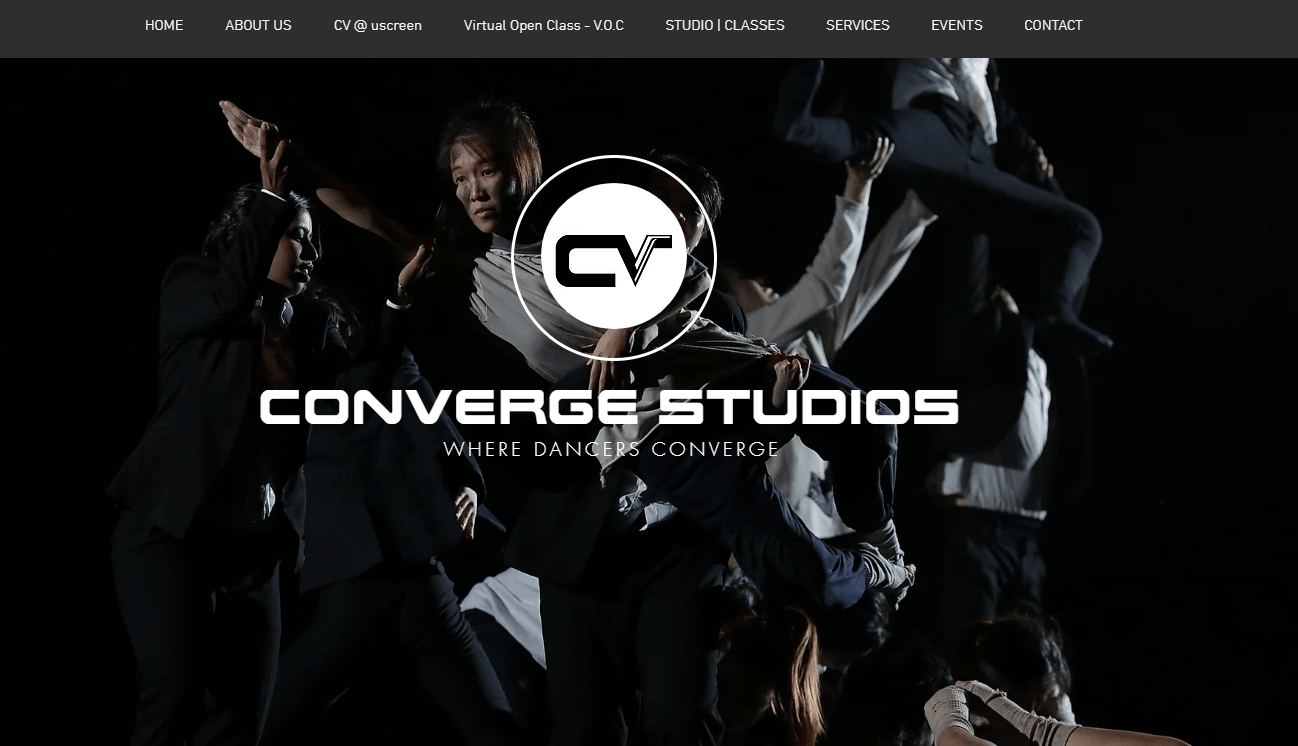 BEST FOR 
Powerful Dance Styles
PRICING
Packages
WEBSITE
https://www.convergestudios.sg/
ADDRESS
137 Cecil Street #02-01 Singapore 069537
CONTACT DETAILS
65-6221-7980
OPERATING HOURS
Mon – Fri: 5pm – 10.30pm

Saturday: 12pm – 4.30pm

​Sunday: 11am – 3.30pm
If you'd like to learn powerful contemporary dance styles, then Converge Studios has some of the best dance classes in Singapore. They have a team of passionate and talented instructors who've been teaching a variety of dance genres for some time now.
This includes hip hop, street jazz, K-pop, jazz-funk, popping, tap, waacking, urban fusion, locking, house, and many more. In every genre, they provide different levels of instruction so that both beginners and professionals can easily learn new dance styles.
They also offer short-term and one-off exposure workshops with a customised experience!
Highlights
Virtual open classes
Corporate services
Student package
Customer Reviews
Converge Studios has received tons of positive responses from their students, saying that they truly offer comprehensive classes for beginners.
A customer wrote this review:
"No fuss. Just come early to sign up and secure a spot! I'm still new to this place but the open classes are good and the packages are affordable! After trying Hip Hop Intro and Basic I can safely say that they teach really different things. Basic is more of laying the foundation if you wanna become a better dancer, and it focuses on specific areas like Footwork etc. Intro is more into the choreography already and I think it's good to try it to see if you like the style. And if u do and wanna get better, start going for Basic classes! However if you're here to have fun u could always go for the intro classes I think they're more fun :)"
2.  Danz People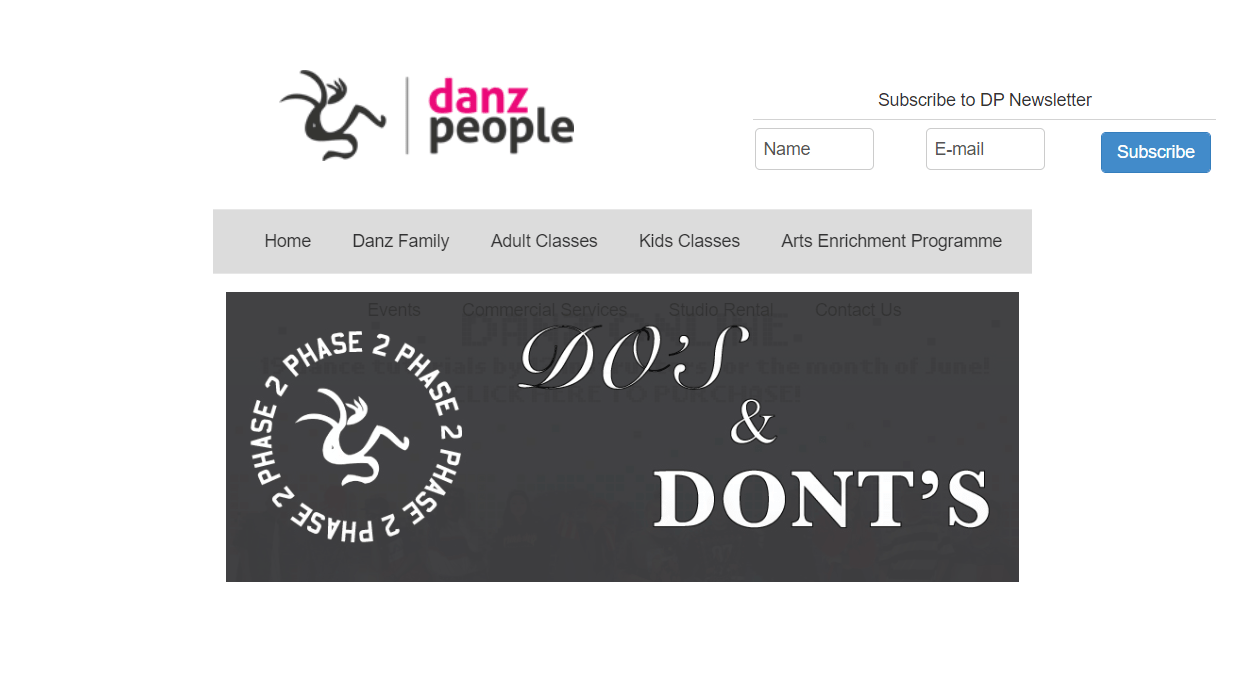 BEST FOR 
Classical and Contemporary Dance
PRICING
Packages
WEBSITE
http://www.danzpeople.com/
ADDRESS
6 Raffles Boulevard #02-15/17 Marina Square Shopping Mall Singapore 039594
CONTACT DETAILS
+65 6884 9072
OPERATING HOURS
Mon – Fri: 10am – 2:30pm (BY APPOINTMENT ONLY)

Mon – Fri: 2:30pm – 10:00pm

Sat: 10:30am – 6:30pm

Sun: 12pm – 6:30pm

[Closed on Public Holidays ]
For over a decade, Danz People has been providing an extensive range of dance courses for seasoned and novice dancers alike. They even have selections for both adult and kids classes.
For their adult classes, they have hip hop, girls' hip hop, basic groove, K-pop, contemporary, and more. They also teach different kinds of jazz dance such as street jazz and lyrical jazz.
For kids to develop good posture, musicality, and listening skills, they teach basic hip hop and jazz moves. They also specialise in conducting dance sessions for companies and do choreography, staging, and overall production for event performances.
Moreover, they organise various student-centric programs that showcase the true value of dance and promote social activities. Through these courses, they've become known for having the best dance classes in Singapore.
Highlights
Kids and adult classes
Staging and production for event performances
Dance sessions for corporates
3. Legacy Dance Co.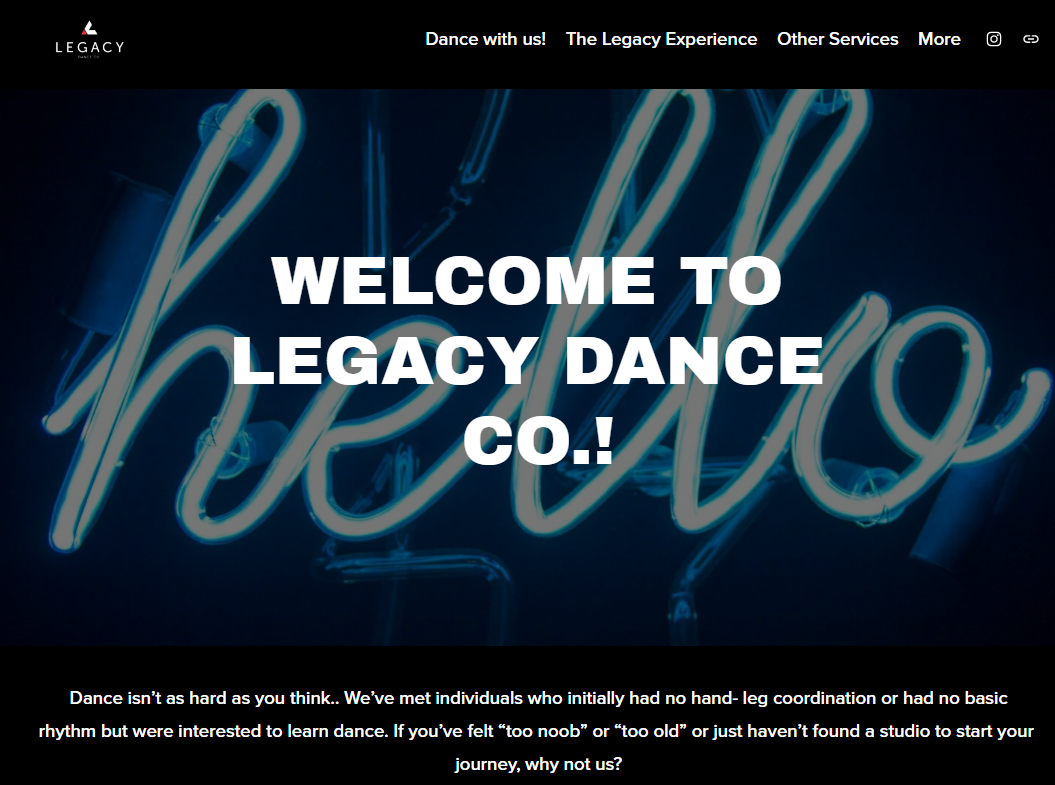 Legacy Dance Co. is the perfect choice for beginners and those looking to get back into dancing. 
They take pride in being one of the best dance schools for the youth and ensure that with their four-month programme, you're going to leave with your passion for dance even stronger. 
Highlights
Four-month programme
Weekly trainings with dedicated instructor
Open during COVID-19 pandemic (with safety measures in place) 
Customer Reviews
Here's a review from one of Legacy Dance Co's clients:
"Good location to learn dance! They have courses depending on your level of experience which is what I thought helps because you can have a safe space to really learn. Instructors are passionate!
Here's another one:
"This is such a homey place! Met many new friends through TLE and open classes~ Will definitely recommend new dancers to come here and start their dance journey!"
4.  EN Motion Dance School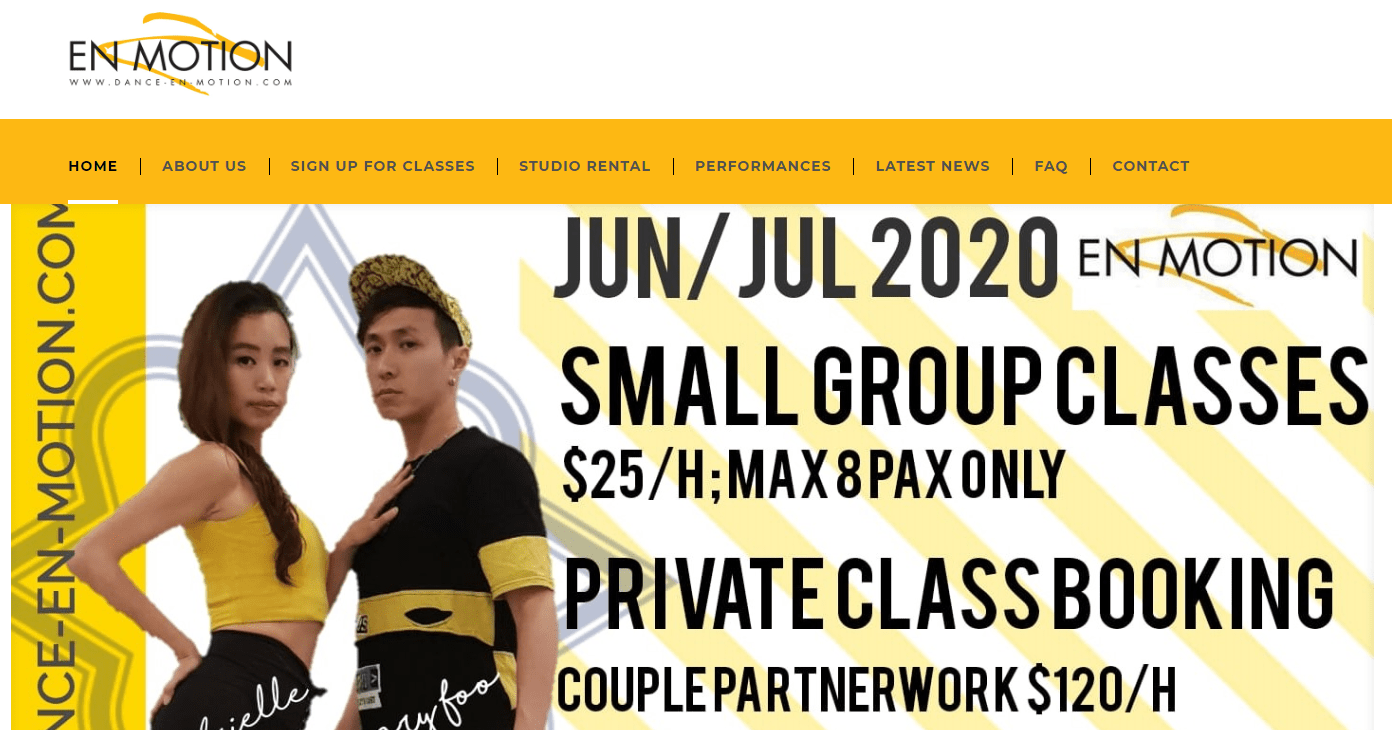 BEST FOR 
Latin Dances
PRICING
Fees
WEBSITE
https://dance-en-motion.com/
ADDRESS
#03-05/05A Cineleisure Orchard 8 Grange Road Singapore 239695
CONTACT DETAILS
91597811
OPERATING HOURS
Mon – Thur: 1pm – 11pm

Fri: 1pm – 2am

Sat: 12pm – 1am

Sun: 1pm – 8pm
Being an award-winning Latin dance school, EN Motion Dance School offers fun and exciting dance courses with well-trained and experienced instructors! They teach several Latin dances like salsa, bachata, afro, mambo, cha-cha, reggaeton, and many more.
Aside from their regular classes, they also offer private classes for those who want to learn certain dance styles. Corporate classes are also part of their services: employees and staff can have a memorable and productive bonding time together through these classes.
Their best dance classes in Singapore also involve choreography and training for dance performances. They can also help those who want to participate in international dance competitions and other events!
Highlights
Corporate and private cases
Training for professional dance team performance
Choreography for international dance competitions
Customer Reviews
EN Motion Dance School has received high-rated feedback from most of their students because of the professionalism of the instructors and the quality of the dance classes.
A customer posted this review:
"I find En Motion to be an excellent dance school. The Bachata and Salsa class package is great value. Also there is a wide variety of interesting Salsa and Bachata open classes for people who want to learn more moves and techniques. I have learned so much from them in the past year. The Instructors are very patient, friendly, very easy to understand and I was infected by their obvious passion. I strongly recommend En Motion!!"
5. Slap Dance Studio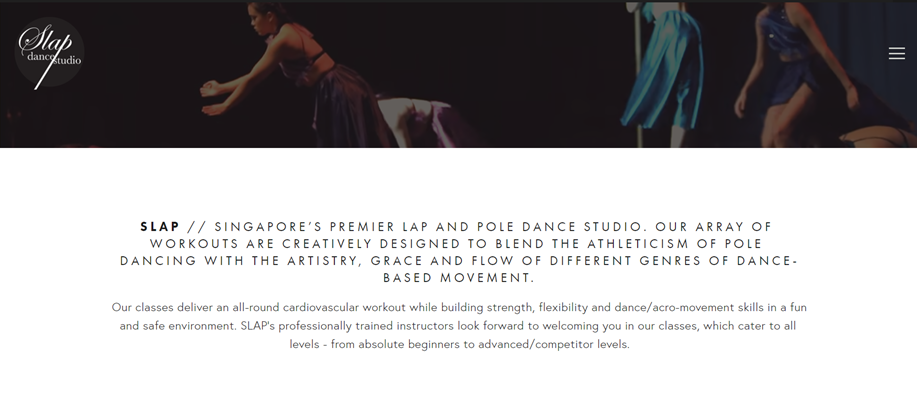 BEST FOR
Lap and Pole Dancing
PRICING
http://www.slap.sg/classes#
WEBSITE
http://www.slap.sg/
ADDRESS
144 Robinson Rd, #17-02, Singapore 068908
CONTACT DETAILS
+65 6636 4622
OPERATING HOURS
MON – FRI 12:15 to 14:15, 18:00 to 21:30
SAT – SUN 10:00 to 16:00
Incorporate artistry and athleticism with Slap Dance Studio's amazing workouts.
The dance company is known for being the best in the field of lap and pole dancing. The sessions they conduct will surely build-up your strength and flexibility, allowing you to gain more skills while having fun.
Rest assured that whatever your level of expertise may be, that Slap Dance's instructors can impart more knowledge with you.
Highlights
Spacious dance floors
Highest and most sturdy poles in Singapore
Trial classes
6. Dancing with Friends Singapore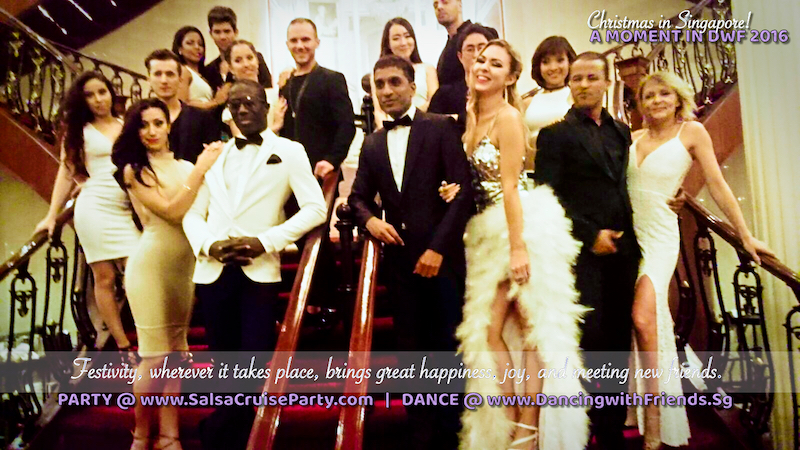 | | |
| --- | --- |
| BEST FOR | Salsa, Bachata, Styling, Ballet, Lindy Hop |
| PRICING |  $10 and above |
| WEBSITE | http://dancingwithfriends.sg/ |
| ADDRESS | The Adelphi, 1 Coleman Street, #02-47 Singapore 179803 |
| CONTACT DETAILS | [email protected] | +65 8318 4247 |
| OPERATING HOURS |  9am-12am (Availability 24 Hours) |
Dancing with Friends Singapore (DWF) welcomes your thoughts to start learning dance as a HOBBY or with DREAM of performing on the International Stage. Weekly dance classes are available for all Beginner, Intermediate & Advance level of dancers for Salsa, Bachata, Styling, Ballet, Lindy Hop, Fitness and more
What's amazing about them is that they offer trial classes for you to acquire, to help you get a grip of what the sessions would be like to your preferred class. DWF teaching methods are very unique and just one session is enough to understand how you can bring improvement to your dancing.
Contact Dancing with Friends Singapore as soon as you decide on what class you'd want to get, and they'll be sure to accommodate any of your inquiries and requests.
Don't forget to check out www.SalsaCruiseParty.com for your next amazing Christmas experience!
Highlights
Private & Group classes
Group discounts
NUS members enjoy 1FOR1
Professional dance teachers
Amazing facilities
Memberships are available
Social Dancing
Kids & Adults Classes
7. 5th Avenue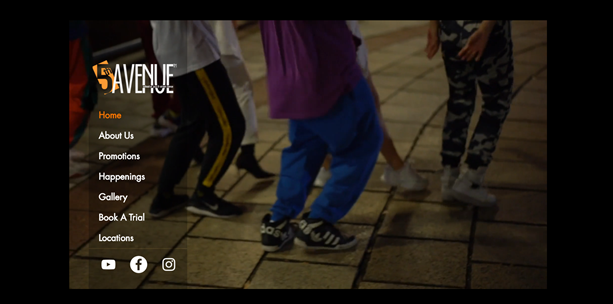 BEST FOR
Jazz and Street Dance
PRICING
https://www.5thavenue.com.sg/promotion
WEBSITE
www.5thavenue.com.sg
ADDRESS
2 Jurong East Street 21,
IMM Building, (Lobby B)
#04-28C
Singapore 609601
CONTACT DETAILS
Contact No.
+65 6565 6368Email:
[email protected]
OPERATING HOURS
Monday: 12:00 PM – 9:00 PM
Tuesday: 12:00 PM – 9:00 PM
Wednesday: 12:00 PM – 9:00 PM
Thursday: 12:00 PM – 9:00 PM
Friday: 12:00 PM – 9:00 PM
Saturday: 9:00 AM – 9:00 PM
Sunday: 9:00 AM – 9:00 PM
5th Avenue is a safe and conducive learning environment where dance education is prioritised. Progressive learning is what makes them a highly recommended academy. After the actual sessions and examinations, you'll be receiving a certificate at the end.
Another reason why you should consider them is that 5th Avenue houses some of the best choreographers all the way from Korea. DK and his team will be conducting the classes, specialising in multiple dance styles which include UrbanAVE, JazzfunkAVE, HipHopAVE, and LyricalJazzAVE.
Highlights
Multiple locations
Special discounts for group registration
Trial classes are available
Customer Reviews
Here's what Michelle Lee had to say about 5th Avenue's teachers and overall service:
"Professional n passionate teachers and provide performance opportunity at least once a year."
8. Dance Factory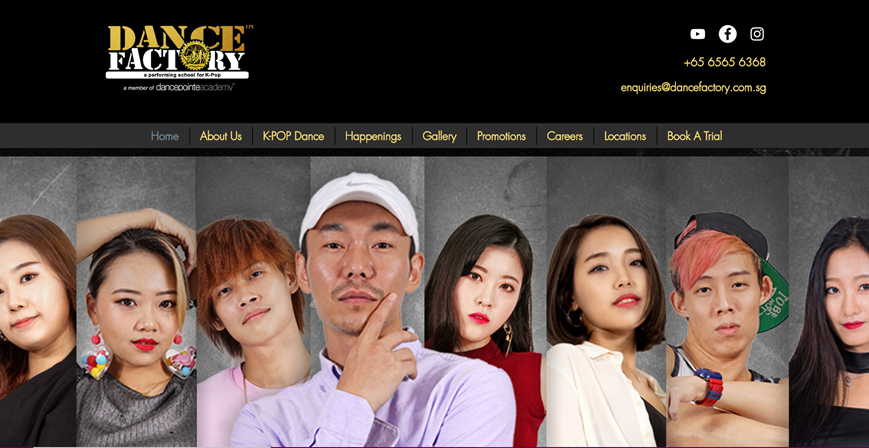 Dance Factory was established in 2008 as a company that helps in the pursuit of higher quality standards of learning dance. The team of professional instructors is dedicated to providing great foundation for all types of dancing, ensuring that the students learn what is necessary and what they'd need for more complex levels.
The dance company specialises in Korean Pop, so if you're interested in that, then Dance Factory is truly the place to be. Contact them for more inquiries or if you're going to book a trial class.
Highlights
Accessible locations
Student discount
Highly skilled trainers
9. dAcademy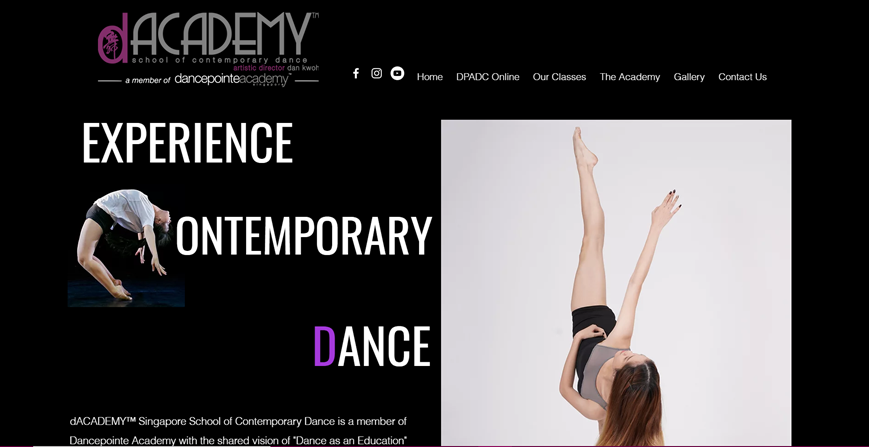 dAcademy is a premier school in Singapore for contemporary dancing. It is under the hands of veteran dance educator, Dan Kwoh.
The academy strives to create a sustainable and cohesive learning environment where students are able to see the beauty of contemporary dancing, as they are taught the basics and foundation of the style.
Experience the rawness of contemporary dancing, only with dAcademy.
Highlights
Award-winning dance academy
Professional dance instructors
Online dance classes
10. Dance Pointe Academy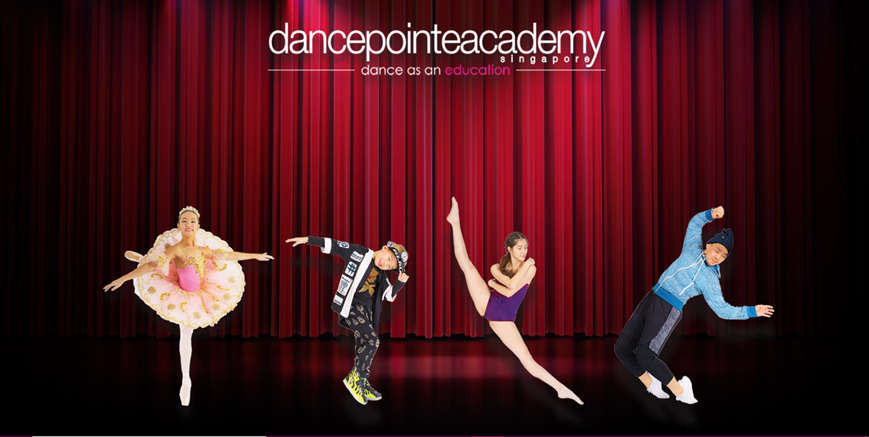 Dance Pointe Academy is one of the best places to acquire dance classes in when you're in Singapore. They're accredited partners and are under established organizations, namely the Royal Academy of Dance, RSL, National Association of Teachers of Dancing, and of course, The Commonwealth Society of Teachers of Dancing.
As a premier academy for classical ballet, you'll surely get your money's worth if you decide to take up ballet classes with them.
For further inquiries and other clarifications, you can simply call Dance Pointe Academy or go to their website.
Highlights
Trial classes
Certificate at the end of every dance course completed
Amazing instructors and facilities
11. Groove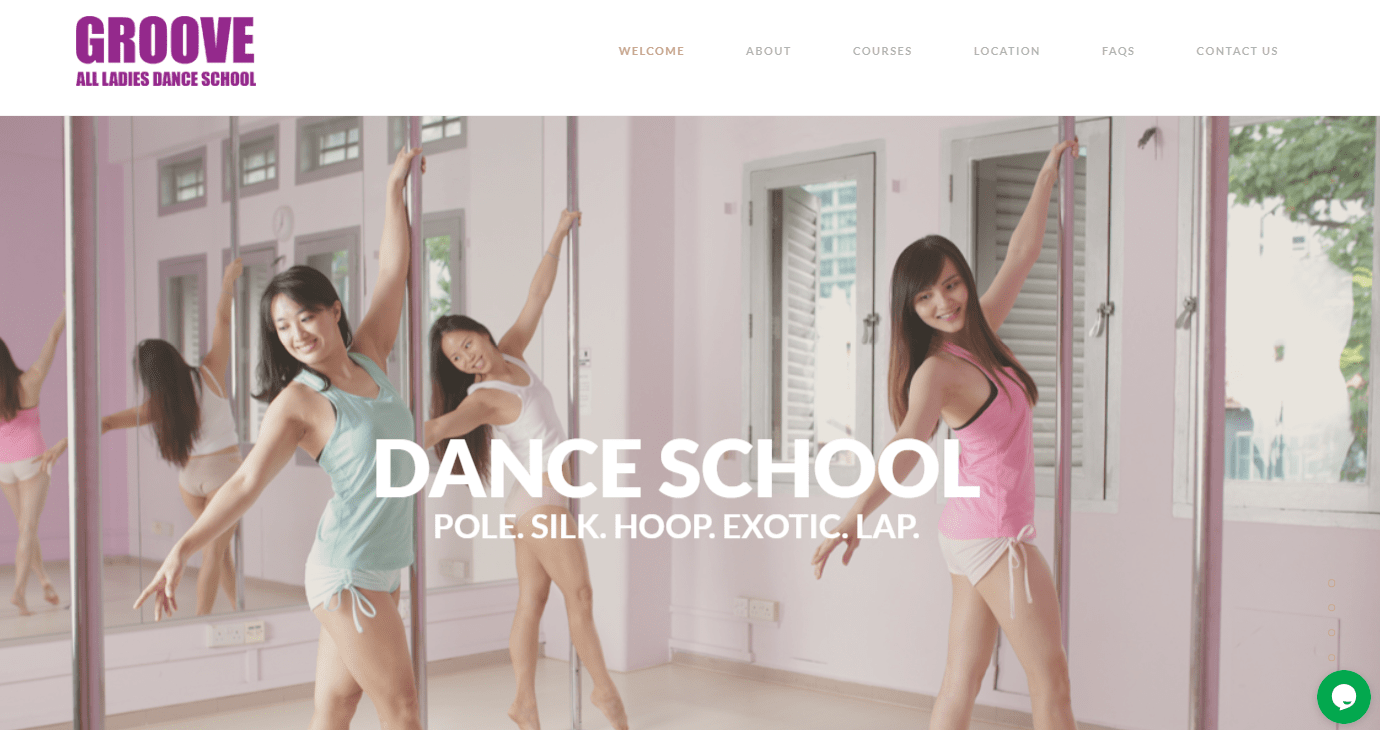 | | |
| --- | --- |
| BEST FOR  | Aerial Silk Dance Classes |
| PRICING | Fees |
| WEBSITE | http://www.groove.com.sg/ |
| ADDRESS | 195 Pearl's Hill Terrace, #01-01, Singapore 168976 |
| CONTACT DETAILS | 6223-4813 |
| OPERATING HOURS | Mondays to Fridays: 9am to 3pm |
For the ladies who want to learn graceful and artistic dance techniques, Groove offers pole dancing and aerial silk as well as exotic dance courses, letting you enhance the flexibility and balance of your body.
Their classes are also a good addition to your regular workout routine as each course focuses on improving one's fitness through challenging and stress-relieving routines.
This studio is an all-ladies dance school that has been providing excellent classes for over a decade and participated in international dance competitions.
With their achievements and services, you can be sure that they have some of the best dance classes in Singapore, specially designed for every talented woman out there.
Highlights
Pole dancing
aerial hoop classes
Exotic dance
Lap dance
12. BarreWorks Dance Studio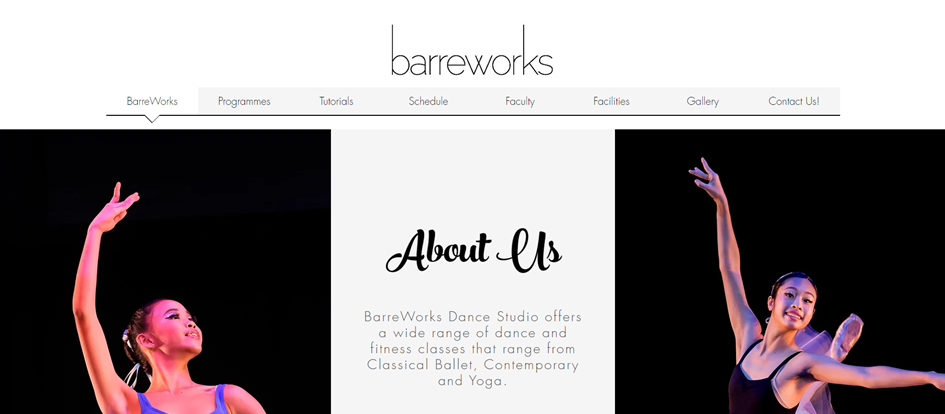 BarreWorks Dance Studio is one to consider if you're looking for dance classes in ballet, contemporary dance, and even yoga.
The instructors at BarreWorks have vast professional experiences. proving to have skills worthy of being shared with young minds. They can promise that you'll have fun as you learn what dance is all about.
Aside from their faculty, the facilities of BarreWorks is also something you'd want to add on the list of their good factors. The company is full-equipped with materials and space needed for each type of dancing. From full-length mirrors to portable barres, and even harlequin dance floors, BarreWorks ensures that you get the best education at the best place.
Highlights
Baby Ballet
Classical Ballet (RAD)
Contemporary
Adult Ballet, Pointe & Fitness
Masterclass & Workshops
Private Coaching
Customer Reviews
Daniel Tan, a customer, had posted this feedback on BarreWorks' Google Review:
"Fantastic small ballet school. Passionate and caring teachers who focus on the right techniques. Great community too!"
13. Caliente-Dance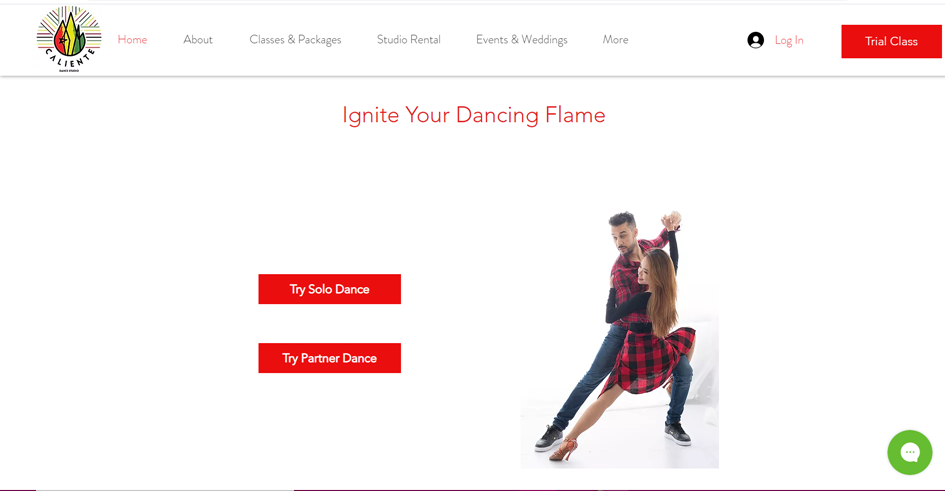 Caliente Dance offers the best dance classes for Latin dance styles. Established by two passionate individuals who've discovered their love for dance through performances and competitions, their aim for the company is to share their knowledge with students, especially adults, and possibly show them a new side of Latin styles.
Dance styles available for you to acquire lessons in include Salsa, Bachata and Kizomba classes. They're tailored fit for your experience so don't worry about anything else. Contact Caliente Dance for bookings of solo or partner dance soon!
Highlights
Group Classes
Private Classes
Trial Classes are available
Customer Reviews
Caliente Dance has received nothing but good reviews from their customers. From their facilities to the instructors, everything about the academy is truly top-notch. Read some of the feedback below:
"I've been with Caliente since the very beginning when they started. Enjoy the structure, quality, challenge and value in their classes and trainings. Would definitely recommend Caliente!"
"Caliente Dance Studio is a friendly place were you can have fun and enjoy latin dances!"
14. Kavanagh Dance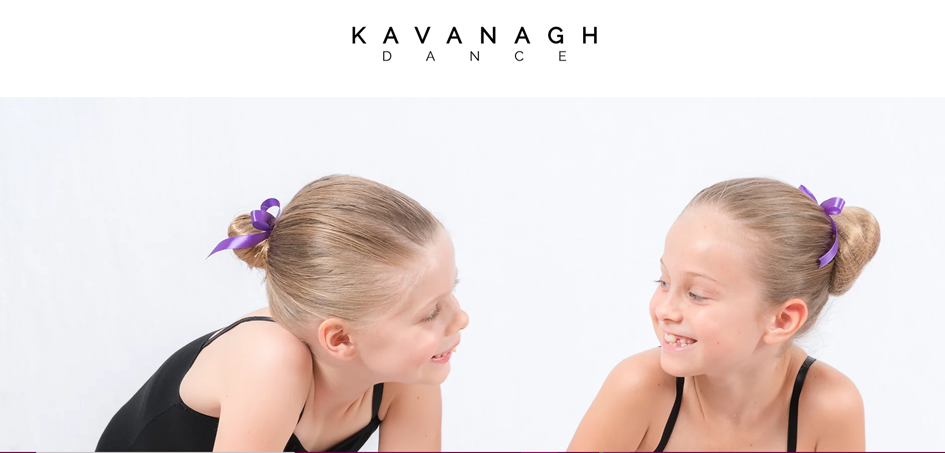 BEST FOR
Classical ballet for kids
PRICING
Contact company for more details
WEBSITE
https://www.kavanaghdance.com.sg/
ADDRESS
KD @ TPSCC
1999 Lor 8 Toa Payoh, Singapore 319258
​
KD @ CHIJ Our Lady Of Nativity
1297 Upper Serangoon Road, Singapore 534793
​
KD @ KOVAN
Shine Eduhub
15 Flower Road, Singapore 540404   KD @ Orchard Cineleisure En Motion Dance Studio #03-05/05A Cineleisure Orchard 8 Grange Road Singapore 239695
CONTACT DETAILS
Email: 

[email protected]

Contact: +65 8101 5270
OPERATING HOURS
n/a
With Kavanagh Dance, classes aren't just to learn how to move or to master new steps, it's a medium for self-expression and enjoyment. Because of that, their team of instructors ensure that each student is encouraged to show the best of their creativity and ability.
After the dance classes, students are given extra exposure by letting them have a final performance. Kavanagh Dance is also accredited under The Commonwealth Society of Teachers of Dancing (CSTD) and students will be offered the option of CSTD International Dance examinations to progress up the levels.
As a company with over 47 years of experience, rest assured that Kavanagh Dance already knows what to do to maximise the time and facilities. So you need only to enrol in one of their classes and you're good to go!
Highlights
Pre-classical Ballet
Modern Jazz
Hip-Hop
Tiny Tots Classes (2.5 – 5YO)
15. School of Russian Ballet Singapore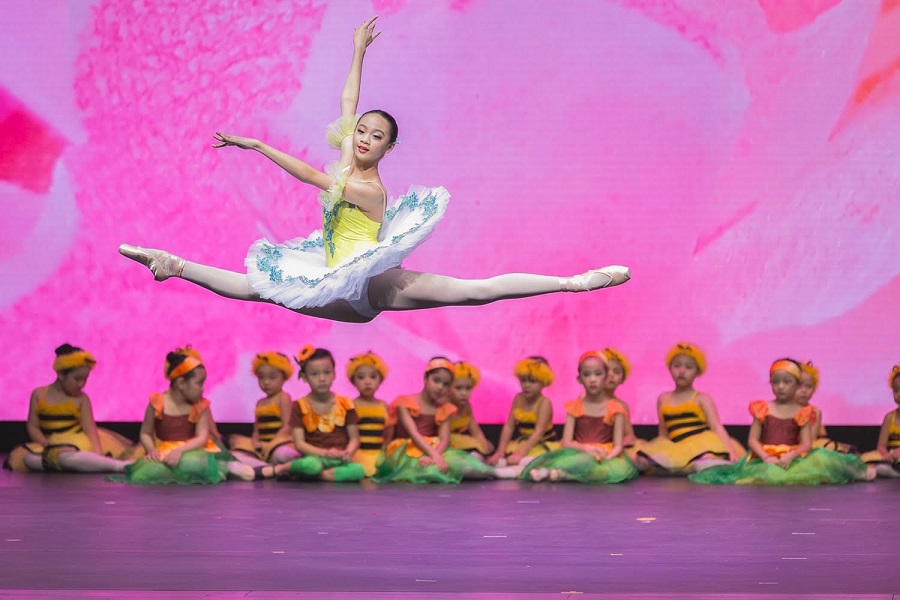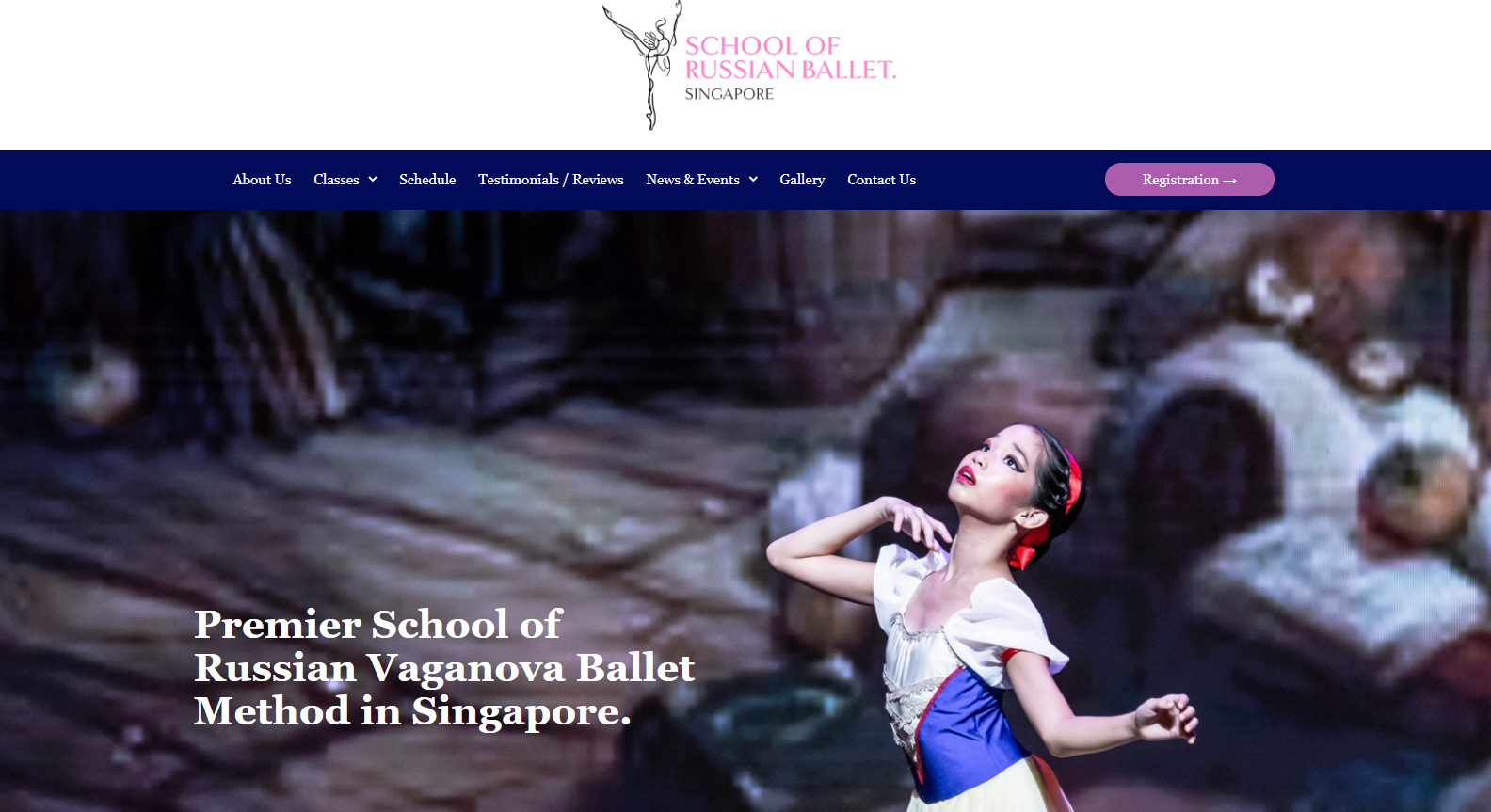 School of Russian Ballet Singapore is the first to introduce the Russian Vaganova method in the country, a programme meant to strengthen one's body better and help prevent injuries.
Another thing to consider is that the teachers in the academy are all certified professionals in dancing, each having years of experience and skill to show. With their help, you're sure to grow better as a ballerina.
To top it all off, certificates are given every after curriculums finished, so make sure to enroll in Little Dance Academy to receive all these great qualities.
Highlights
Kids and adult classes
Events and stage performances
Vaganova Method
Customer Reviews
Lorraine Pee left this feedback on google review:
"Professional Instructors! My first time learning ballet but the instructors were patient. Great learning environment as well.
Highly recommended whether you are new to dance or experienced. Saw many classes for kids as well, will recommend my niece to take up classes here."
16. Zinga Fitness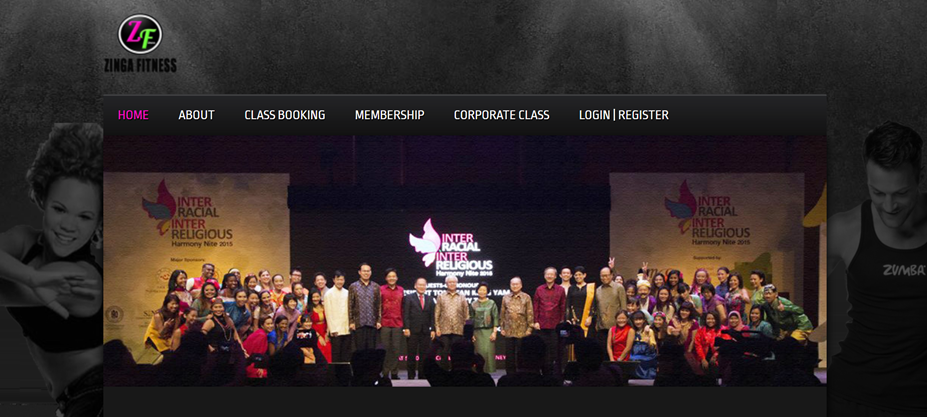 As a concept fitness studio in Singapore, Zinga Fitness offers daily fitness sessions for you to take up. The have various classes to offer, namely training, team building, mass workout, and corporate classes.
They specialise in Zumba toning and fitness, pilates, salsation, so if you're interested in these styles, make sure to check out Zinga Fitness.
Highlights
Corporate classes are available
Virtual and physical sessions
17. Dance Theatre Arts
Dance Theatre Arts is the school to enroll to if you're looking for ballet classes that are all for personal growth meant to push students to their full potential.
The academy knows how vital it is for the little ones to be taught in a well and caring environment, that's why they make sure that the instructors are all well-versed and skilled to teach them what they have to know about ballet.
Different ballet styles are taught in Dance Theatre Arts, so make sure to check them all out first in the website and book a session with one you or your child, is interested in.
Highlights
RAD Ballet
Moving Melodies
Classical Ballet
Performing
Private Coaching
Camps/Workshops
Customer Reviews
Dance Theatre Arts has garnered a perfect rating from all of their students for their amazing sessions and facilities. Check out what they have to say:
"My 5 year old daughter has been going for classes at Queenstown. She looks forward to class every week. Patient, experienced and loving teacher. Nice and clean environment too!"
"Amazing teachers who care about their students and have the interest of each child at heart!"
18. MADDSpace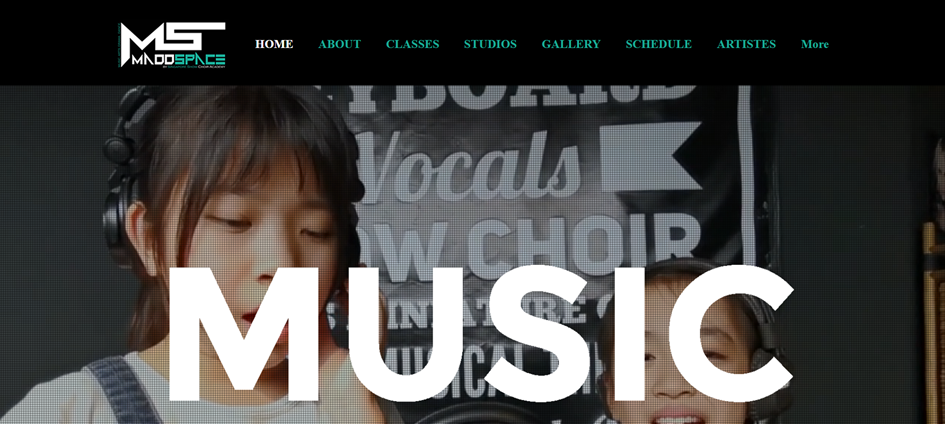 MADDSpace is a place for honing all aspects of performing arts. They believe that through these, students will achieve better holistic well-being.
Sessions with MADDSpace is different from others. The academy knows that everyone is born different, that's why they make sure carefully craft lessons fit per student.
Acquire MADDSpace's skills and expertise to hone your talent in music, art, drama, and of course, dance.
Highlights
$20 voucher when signing up on their website
Scholarships and bursaries for talented students
Dynamic enterprising company
Customer Reviews
Below is the feedback Janna Pamela, a customer of MADDSpace, has left on the company's facebook page:
"Very interesting and thank you for giving my gal the opportunity to perform. She enjoy every lessons and the performance. Thank you to the teachers who have been very caring and patience teaching them every steps. Appreciate it. ?"
19. Asia Gymnastics and Dance Academy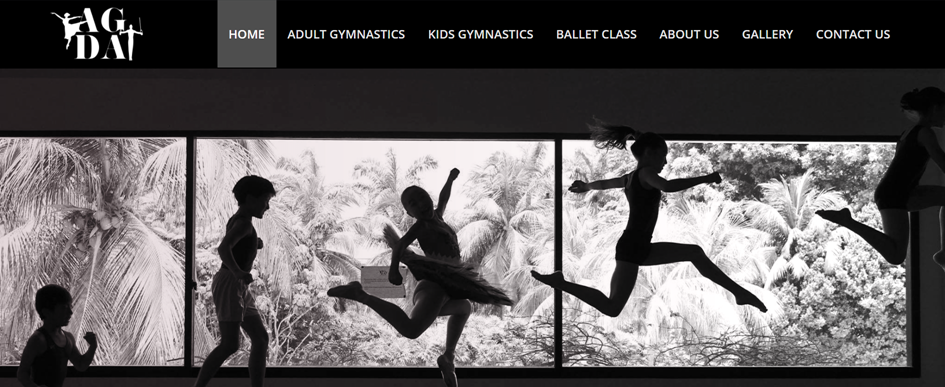 BEST FOR
Gymnastics
PRICING
https://agda.sg/gymnastics-for-adults/
WEBSITE
https://agda.sg/
ADDRESS
1 Orchid Club Road #02-36 Orchid Country Club, Beside Orchid Bowl, Singapore 769162
CONTACT DETAILS
+65 8777 3313
OPERATING HOURS
Monday – Friday: 3–9pm
Saturday: 9:30am–7pm
Asia Gymnastics & Dance Academy is the premier gymnastics academy in Singapore. It was established in 2012 with the goal of providing state-of-the-art teaching, at a more affordable price.
Aside from gymnastics, the academy is also recommended for ballet classes, so you can bet that you can practice your flexibility and strength no matter what you choose.
To help you in deciding whether which class fits you, gymnastics are those who opt for a more dynamic workout, whereas ballet is for those who want more grace and control. Nevertheless, you can try both if you want to have a better grasp of their basic foundations.
Highlights
Kids Gymnastics
Adult Gymnastics
Holiday Camp
Ballet Classes
20. The DanceSport Academy
The DanceSport Academy is a well-known dance company in Singapore, particularly for its specialised training in Latin and Classical Ballroom. They provide a learning environment that helps students become focused and motivated.
Directed by National Dancesport Champions Melvin and Sharon, TDA is a thriving hub of art and fitness. They are sought after as dance coaches by many universities.
With their years of experience and professional staff, The DanceSport Academy guarantees that you will learn a lot under them.
Highlights
Specialised training in Latin and Classical Ballroom
National Dancesport Champion instructors
21. DF Academy

Considered to be one of the most prestigious schools in Singapore, DF Academy conducts over hundreds of quality classes weekly, having students ranging from age 5 to 50 enrol with them.
Sessions are headed by professional dancers whose experiences prove to be essential when it comes to Hip Hop and K-pop dancing, styles which DF Academy is known for.
Experience growth like no other, enroll in DF Acdemy and be part of their growing family.
Highlights
Multitude of dance classes
Different age groups
Regular corporate classes
Customer Reviews
DF Academy has received over 47 reviews on google, all of which are a perfect 5-star rating. CHeck out some of the feedback below:
"The instructor Jacky is kind and friendly. He's a hit with the kids!!
DF Academy is not one of those pushy enrichment centres that makes you feel they are out to squeeze you dry.
They have been most reasonable offering free/highly discounted lessons during this COVID period which I'm thankful for."
"Dance Classes , Jazz , Hip Hop
DF Academy is an established Hip Hop & K-Pop Performing Dance School in the heartlands of Singapore. With close to a thousand of students (age ranging from 5 to 50 years old), about a hundred of classes are conducted on a weekly basis at our various studios. DF Academy also conducts regular corporate classes, DnD training and periodic dance workshops for government and private entities."
"Many opportunities for students to perform on-stage and gain exposure. They also encourage their students to excel in their academics by giving out DF Scholars award. The teachers are nice and approachable. Class size is good too. The studio layout also allows parents to watch while waiting for their kids."
22. Recognize! Studios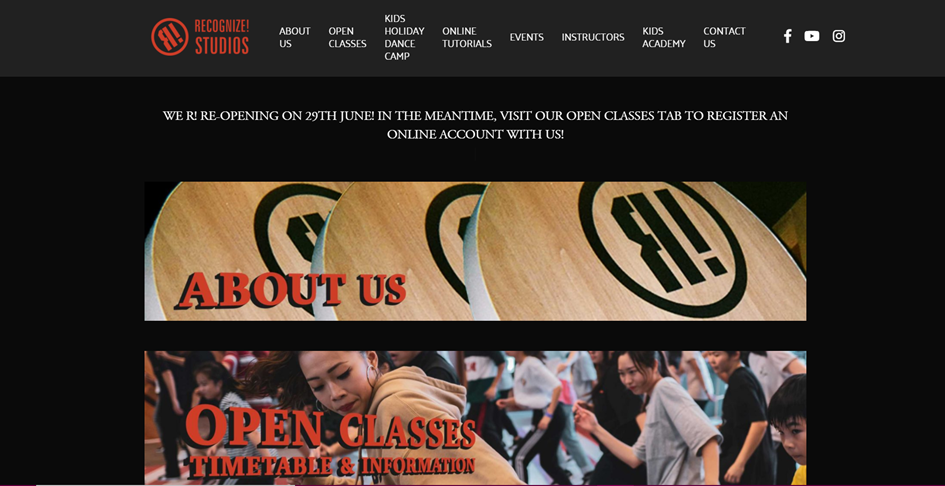 Recognize Studio has been providing top-notch quality dance classes since they were first established in 2010. They've created a platform for students to freely express themselves using dance.
Equipped with amazing instructors based both locally and internationally, rest assured that you're in good hands when you enroll with Recognize Studio.
Aside from their dance classes, you can also take up other services like studio rental, event performances, talent management, and school CGA programs.
Highlights
Online tutorials
School CGA programs
Studio rental
Customer Reviews
Here is a review left by Xian You Lim:
"A friendly studio with professional yet down to earth instructors to teach all kinds of street styles. I've taken courses and classes here and highly recommend anyone working in the vicinity to go to the well-located studio to either learn dancing via their beginner courses, or take up one of the more challenging classes to improve yourself."
23. ZiggyFeet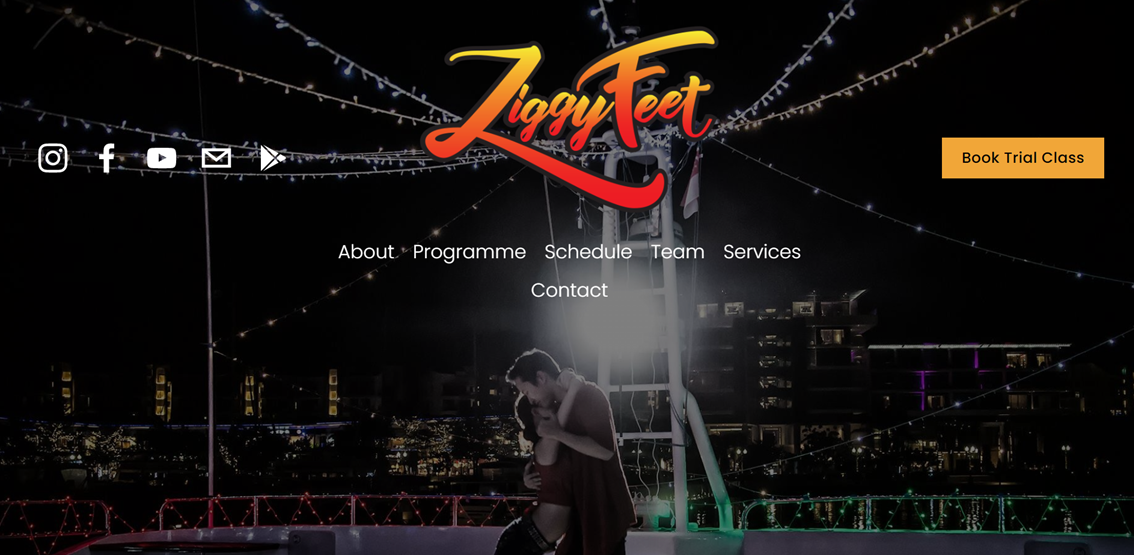 Ziggy Feet offers a well-paced syllabus where everyone is sure to learn from, no matter if you're a beginner or a novice in a specific style.
They're famous for their social dancing class, made to improve creativity and connection, while also having fun! It's definitely something for you to try as it's proven to help de-stress after a week's worth
of hard work.
Check out more information on Ziggy Feet's website.
Highlights
Well-paced syllabus
Partner dancing
Trial classes are available
Customer Reviews
Here is a review left by a satisfied client:
"ZiggyFeet is the best studio in Singapore for anyone wanting to explore salsa or bachata (never tried WCS yet). It has a friendly, welcoming and experienced community with a true passion for dance!
All of the Instructors are awesome and you can really tell they are committed to all of our individual progress
I was in a weird place in my life having just left a long term relationship so I wanted to try something new. Somehow got introduced to salsa and it's been in my life since 🙂 nowadays with the stress and general anxieties of life, dance is a great outlet for anybody involved.
10/10 come try !"
24. Ritz Dance Studios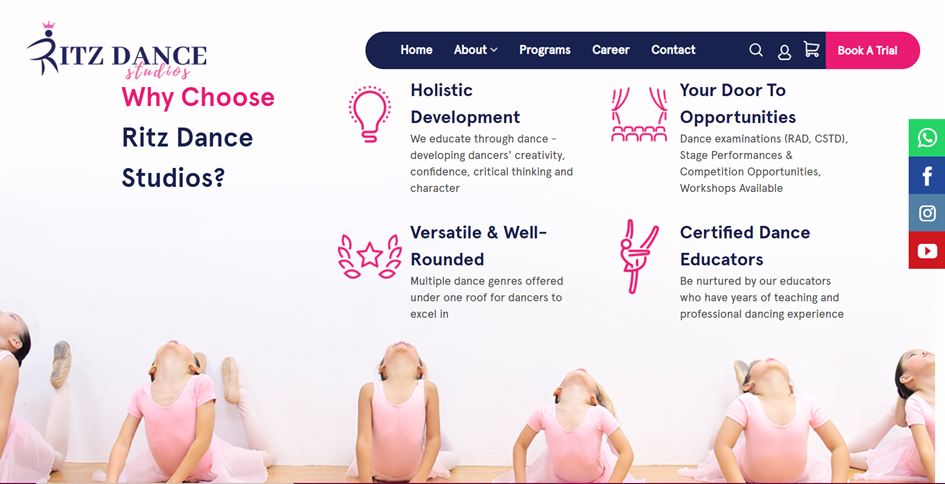 Ritz Dance Studios focuses on education through dance – developing creativity, confidence, critical thinking and character through fun dance classes.
Transformational progress is what they aim for, making way not only for talented people to perform and compete, but also for those who want to build their confidence through dance. Ritz Dance creates a nurturing space for toddlers as young as 18 months old, children, teens and adults to learn dance and excel in it.
Rated 4.9 stars by more than 20 reviewers on Google, Ritz Dance offers examinations (RAD and CSTD), performing and competition opportunities.
Make sure to check out Ritz Dance's website. Ritz Dance offers a whole ton of small-sized classes for Ballet, Jazz, Musical Theatre, Hip Hop, Kpop, as well as Parent & Child Dance (parent-accompanied classes).
Highlights
Small-sized classes
Nurturing, professional and experienced dance teachers with more than 10 years of teaching experience
Revolutionary teaching approaches
Focused on all-round progression: Creativity, confidence, critical thinking and character
Various dance genres under one roof for children, teens and adults – Ballet, Hip Hop, Musical Theatre, Jazz, K Pop, Parent & Child Dances
Customer Reviews
Here's what Kejiao Zhu had to say about Ritz Dance Studio's dance classes:
"The dance Teachers in Ritz Dance Sudios are very professional not just in dancing itself but also in how to teach , they are focusing on growing kids' passion and interests in dance for the Long run and also constantly giving us feedback on our daughter's progress and areas where can be further improved! What matters the most is my Daughter loves learning dancing in Ritz , she is so looking forward to the class every week:)"
25. MVMT POLE & AERIAL STUDIO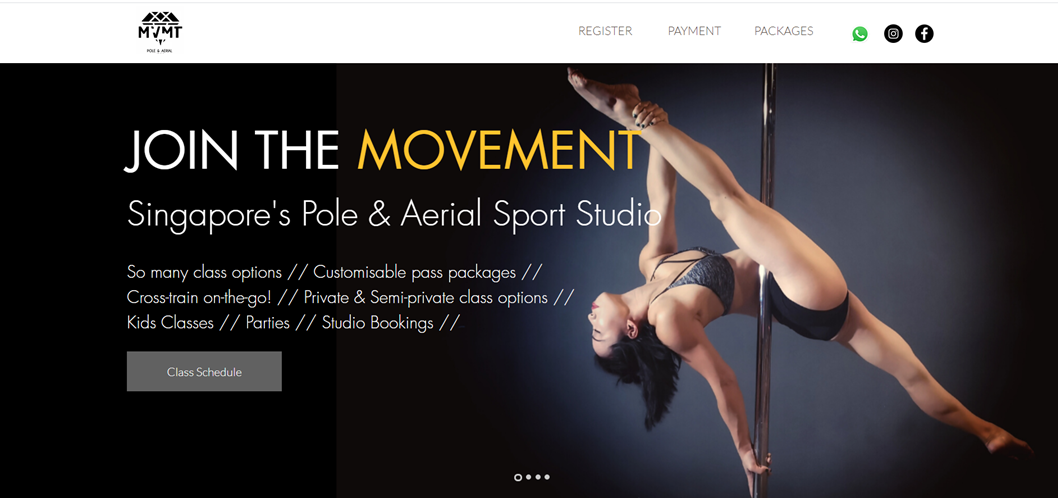 MVMT Pole & Aerial Studio is more than just a regular pole and aerial dance studio. They offer a wide mix of classes such as Pole Sport, Pole Choreography, Aerial Hoop and Silks, Flexibility, and regular dance classes such as Lyrical and K-pop Street Jazz. This gives students a wonderful opportunity to cross-train and explore various dance genres.
Can't commit to a fixed weekly schedule? Leverage on their flexi-passes to use over a period of 8 weeks! Simply mix and match your classes according to your availability and ability via their app. Be sure to check them out!
Highlights
Experienced instructors who competed locally and regionally
Flexible class booking system on-the-go
Wide range of class and dance genre offerings
Hen's parties and Birthday celebrations
Customer Reviews
This is what Vance Eldric Ong Go had to say about MVMT Pole & Aerial Studio:
"It's a happy, homey, cozy studio where you can train and get fit with supportive classmates and helpful staff. The classes are very motivating and the results speak for themselves. Instructors pay close attention to your progress and are patient with helping you overcome your challenges."
26. Rhythm In Me

Rhythm In Me was established in 2003 to help hone every child's talent for dancing. The company believes that starting early is key for a more essential learning, therefore allowing even a year old explore the dancefloor.
Having parents in class also lets kids be more comfortable in their own skin. Rhythm In Me believes that there's nothing more important than spending your time with family learning together while having fun at the same time, that's why they have classes fit for parents and their children to get dance lessons.
To gain more information, check out the descriptions on their website.
Highlights
Highly skilled dance instructors
Over 10 years of experience
Custom curriculums per age range
Customer Reviews
Garnering a perfect rating on Google Review from all of their customers, Rhythm In Me has been praised for their overall quality of services offered. From their facilities, to their instructors, and of course the sessions itself. Have a look at some of the feedbacks here:
"Our darling daughter turned seven a few weeks ago and we wanted to throw a small birthday party with a few intimate friends. Grace is simply AWESOME!!! This woman's got Super HIGH Energy levels!!!
It was a fabulous event ! Our family and friends thoroughly enjoyed the beautiful setting, delicious food and the outstanding job of you and your team(family)provided. Grace got everyone on the floor and it was a blast!!!
We can't thank you enough for your hard work on how you looked after every detail. I was very impressed of how the entire event went smoothly .You did a fantastic job guiding all of us, especially, our adults? and kids, throughout the celebration . Our kids had a great time and when we looked at some photos of them after the celebration , it just melted our hearts ….
Thank you again for your outstanding efforts on today as we celebrated Chiara's special day with families and friends. It was a truly memorable weekend for all of us.
Have a great week! God bless you and your beautiful family ?"
27. Urban Steps Academy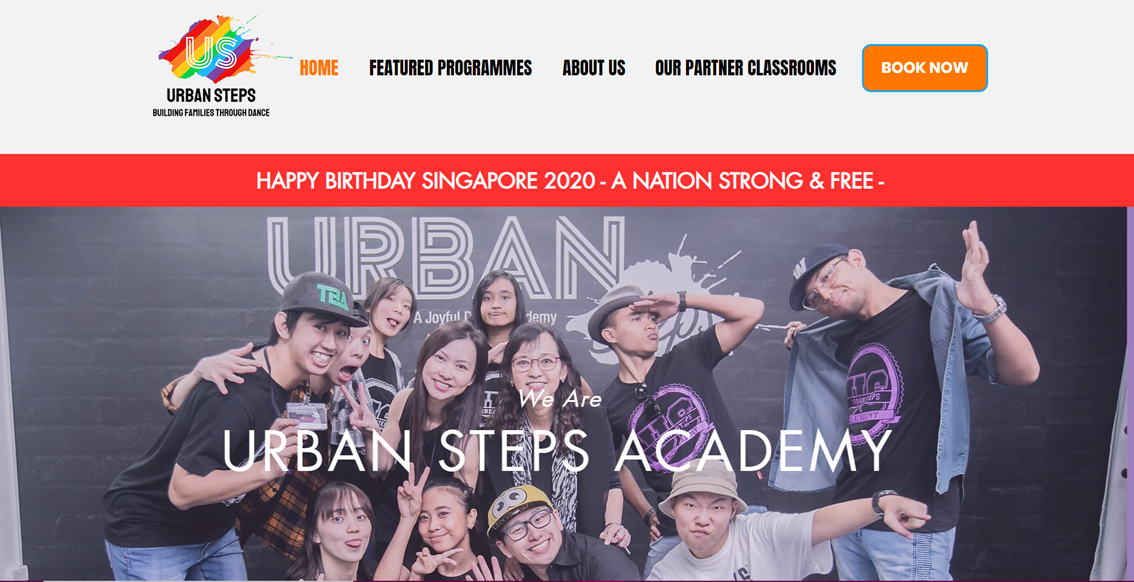 Urban Steps Academy offers an introductory workshop fit for all levels. They make sure to have smaller groups per session to make sure that each student is given the appropriate amount of attention and guidance.
In their classes, you're sure to have fun learning easy choreographies with upbeat songs.
Book a trial class with Urban Steps Academy and groove your way into becoming a great dancer!
Highlights
Simple and enjoyable routines
Funky workshops
Highly skilled dance coaches
Customer Reviews
Here's what Melvin Foo had to say about Urban Steps Academy:
"Great place to get hyped and grow with dance"
28. Le Grand School of Dance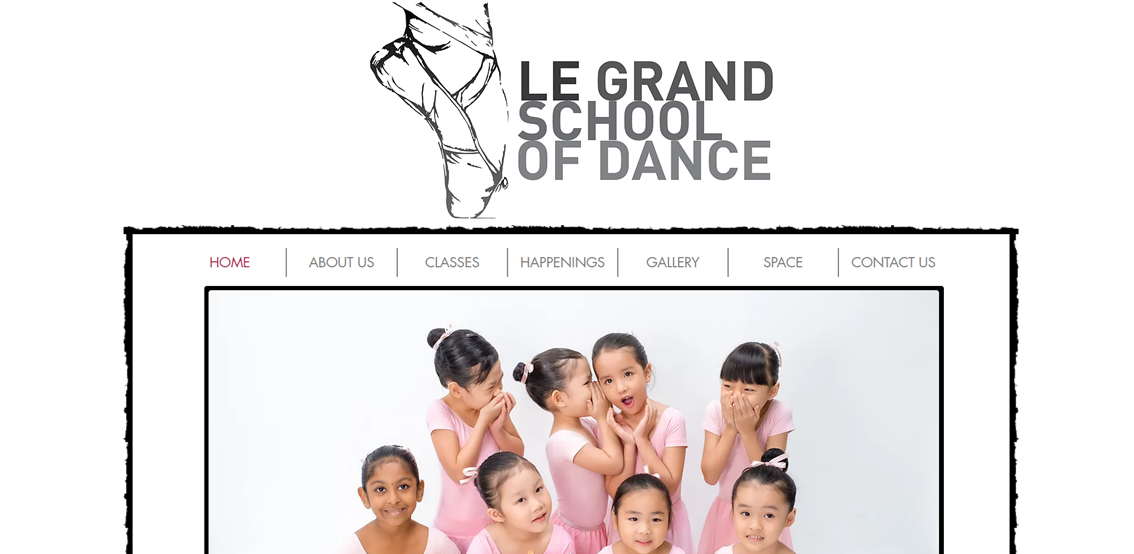 Le Grand School of Dance is an academy that aims to grow each of their student's artistic appreciation. Through discipline and great teaching, you're sure to learn a whole lot with Le Grand as you discover more of your talents and love for dancing.
Enroll in their curriculum and see the difference! Examinations are provided for Pre-primary Ballet to Vocational Advanced 2 Level. Contact Le Grand School of Dance for any more inquiries.
Highlights
Classical Ballet
Flamenco
Hip-hop
Customer Reviews
Koh Ming Chuen, a student of Le Grand, left this feedback on their Google Review:
"Le grand is a wonderful place to study dance, be it Ballet, Flamenco etc. I have the good fortune to learn from Miss Jennie,Miss Evelyn,Miss Erica and Miss Xiao Min. They are all good in their craft and fair to all my classmates, no favouritism. I have seen walk ins(on trials) and they have been given good treatment and also attention."
29. Sunny Low Dance Production Studio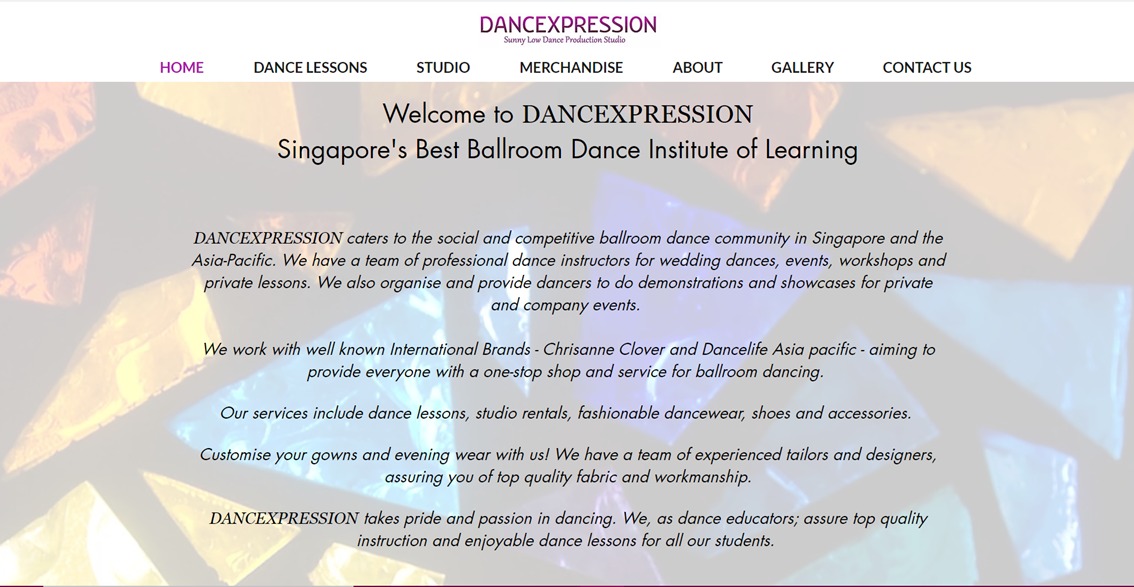 BEST FOR
International Style Ballroom and Latin Dance Classes
PRICING
 
WEBSITE
https://www.dancexpn.com/
ADDRESS
158 Kallang Way
Performance Building #05-10
Singapore 349245
CONTACT DETAILS
+65 92772373
[email protected]
OPERATING HOURS
n/a
Sunny Low Dance Production Studio is the place to be if you're looking to try out multiple dance classes that vary in style. They have ballroom dancing, Latin style, and even social dances.
You can choose among many of their lessons, which include waltz, tango, quickstep, and foxtrot for ballroom dances, Cha Cha Cha, Samba, and Pasa Doble for International Style Latin, and Merengue, Salsa, Bachata, as well as Disco Rock for Social Dances.
Check out the descriptions and other information regarding each session at Sunny Low Dance Production Studio's website.
Highlights
Generations of amazing choreographers
Decades of experience as dancers and as instructors
Singapore's best ballroom dance classes
30. Shall We Dance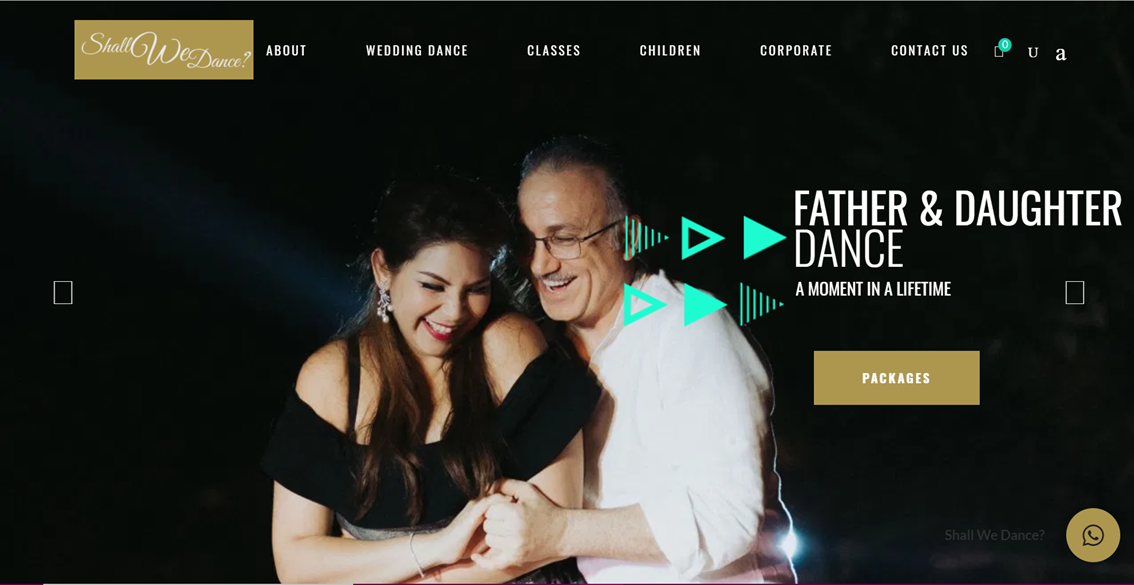 Shall We Dance is a haven for dancers where they can discover their own language for dance. The company's main purpose is to establish dancing as a form of sport, as art, and as a connection.
The amazing dance teachers will be sure to reignite your passion for dance, or even start you on your journey of self-expression. For bookings, simply choose your preferred dance style and contact Shall We Dance for slots!
Highlights
Wedding dance
Corporate dance sessions
Latin, Standard, and Social Ballroom
Customer Reviews
"We are so blessed to have been able to find you amongst all the available dance coaches in Singapore. Being able to pull off something like that required a coach that was not just skilled in the technical aspect but also professional in understanding us as the dancers, knowing how to manage us, advise us, and guide us. What really impressed me was Skye didn't just treat us like his clients, he shaped us to be more sensitive to each other, as partners. Because partner dancing is beyond the steps, the amount of chemistry we had to develop certainly made us grow in our relationship." Ian and Glenys – one of the many satisfied corporate and social students from shallwedance.sg"
31. Centre Stage School of the Arts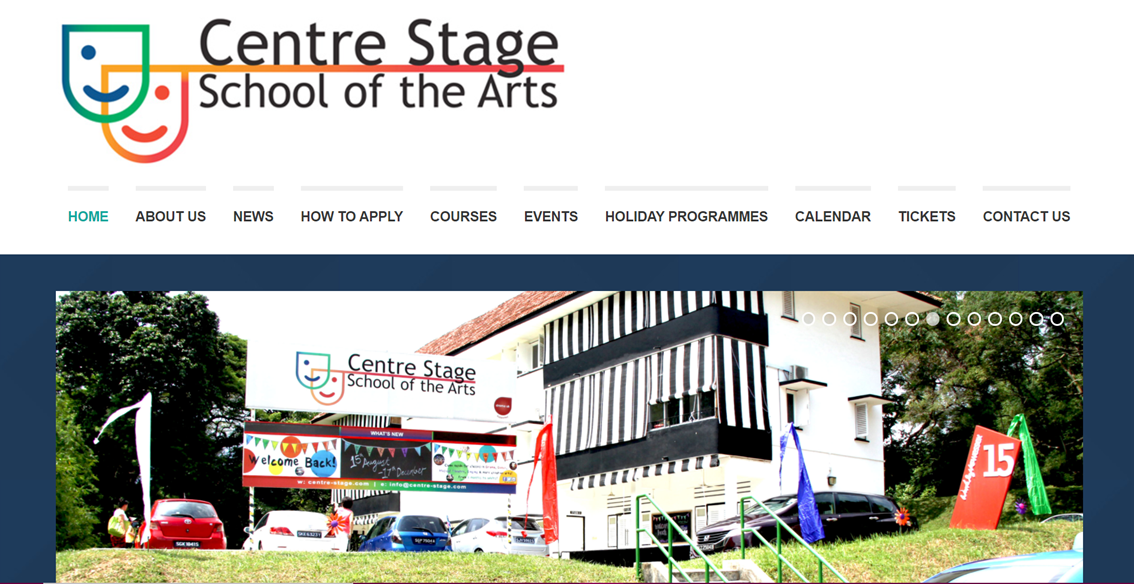 BEST FOR
performing arts classes
PRICING
https://centre-stage.com/home/tuition-fees/
WEBSITE
https://centre-stage.com/home/
ADDRESS
Centre Stage School of the Arts – Portsdown Road
Block 15 Woking Road, Singapore, 138694Centre Stage School of the Arts – East
5000G Marine Parade Road
01-32 Laguna Park, Singapore, 449290
CONTACT DETAILS
Centre Stage School of the Arts – Portsdown Road
Telephone: +65 6732 7211
Email: [email protected] Stage School of the Arts – East
Telephone: +65 6449 6211
Email: [email protected]
OPERATING HOURS
Monday – Saturday: 9:00 AM – 6:00 PM
Established in 1999, Centre Stage School of the Arts was created by Peter Hodgson and Alison Tompkins for dancers to have a place where they can freely express themselves. The academy is now a full performing arts centre, offering classes not only for dance, but also for drama, performance acting, musical theatre, music, and arts.
Students no matter how young, are welcomed in Centre Stage School of the Arts. They have creative programmes fit for babies and toddlers, ensuring that they learn and have fun at the same time!
Read more about each dance class on their site before you decide on one. Rest assured that whatever you choose, Centre Stage School of the Arts will provide top-notch quality education.
Highlights
EARLY YEARS CREATIVE PLAY
DRAMA
MUSICAL THEATRE
DANCE
ADULT COURSES
Customer Reviews
Below are some of the reviews left on Centre Stage School of the Arts' Facebook page:
"Honestly, love centrestage. The staff are so friendly and the teachers are so friendly and dedicated as well. I've felt so welcome at Centrestage since the start and it's like one big family. I love going to Centrestage every Saturday. It just brings me joy and it's always my favorite part of my week. No matter what happens during my week I'm always looking forward to Centrestage. Lots of love to everyone there "
"Wayne and I would just like to say a very big thank you to everyone at Centre Stage (but particularly Lucy) for an amazing (Onstage Musical Theatre) production of Peter Pan!! You did a fantastic job directing such an appropriate piece of musical theatre and we loved the set, theatre layout and costumes. Most importantly, the work you put into preparing the kids and teaching them the skills required to be professional actors at such a young age was amazing. Us parents always look forward to seeing our kids perform, but you have just blown us away with what they have achieved! Seems they are all destined for 'The second star on the right'. ? – Kind regards Wayne, Gillian and Sienna"
32. The Ballet Academy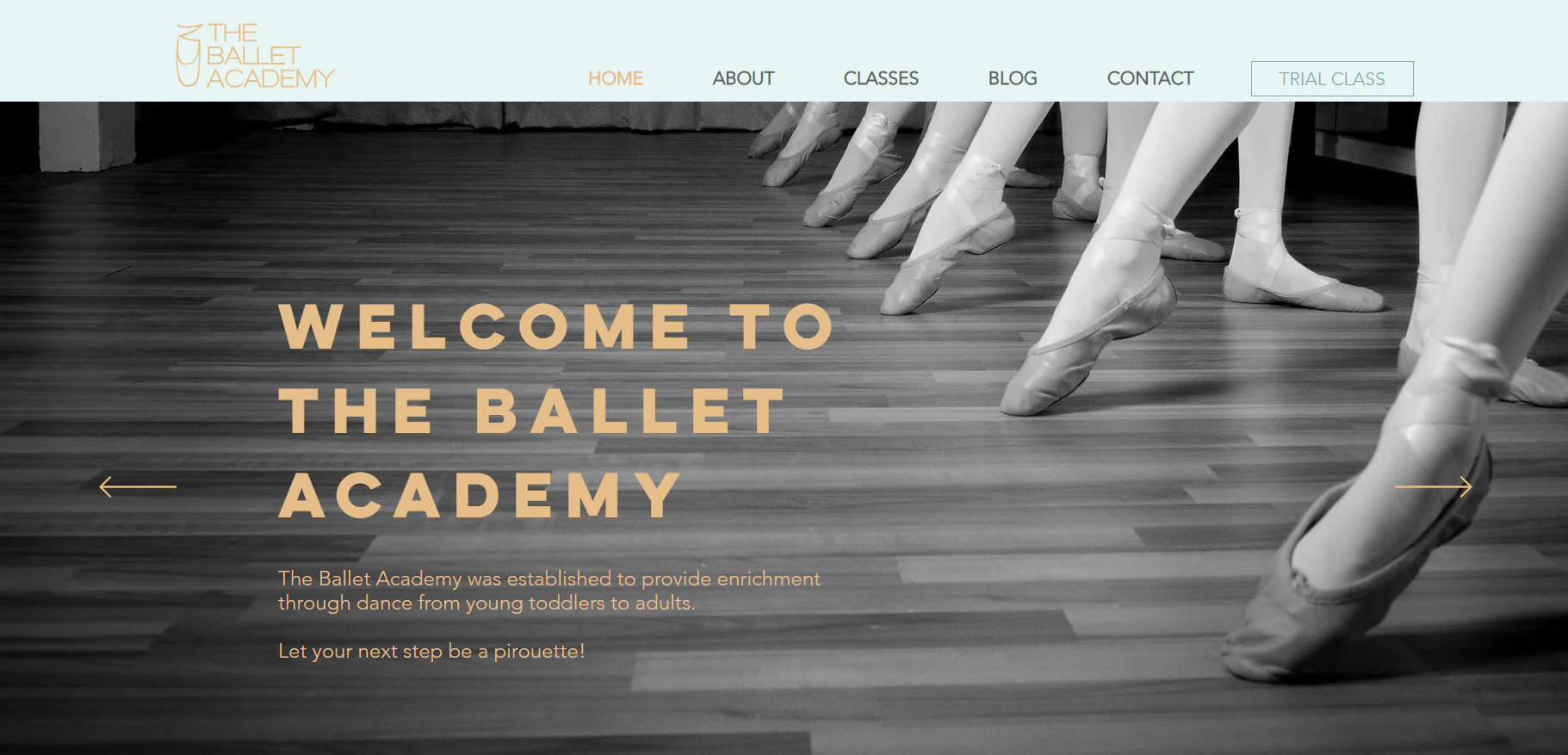 Founded in 2015, The Ballet Academy is an accredited Royal Academy of Dance (RAD) ballet school that offers a wide range of programmes for both children and adults.
Kids as young as 2 1/2 years can start their journey right here, beginning with Dance To Your Tune classes that teach the basics of body coordination with an emphasis on creativity.
TBA also offers the full spectrum of RAD ballet and vocational grades for all ages and abilities – including teen, adult, and senior (ages 55+) beginners. Additionally, non-syllabus adult ballet and fitness classes and private lessons are available.
Highlights
Small class sizes
Engaging instructors
Thorough explanations
Customer Reviews
"My daughter has been with The Ballet Academy for 2 years (since she was 3!) and is taught by Teacher Joyce, whom I view to be very passionate in teaching and imparting her ballet skills to her students. My daughter looks forward to ballet every week and I have since recommended 2 of my friends to sign their daughters up for ballet at The Ballet Academy as well."
"I've got a lot of questions addressed with regards to injury-prone areas and also where exactly to target the right muscles to engage the core. The teacher was really attentive and intuitive about each individual's body type and fitness level. Overall, without question, it was a five star experience!"
33. A&J Creative Danceworld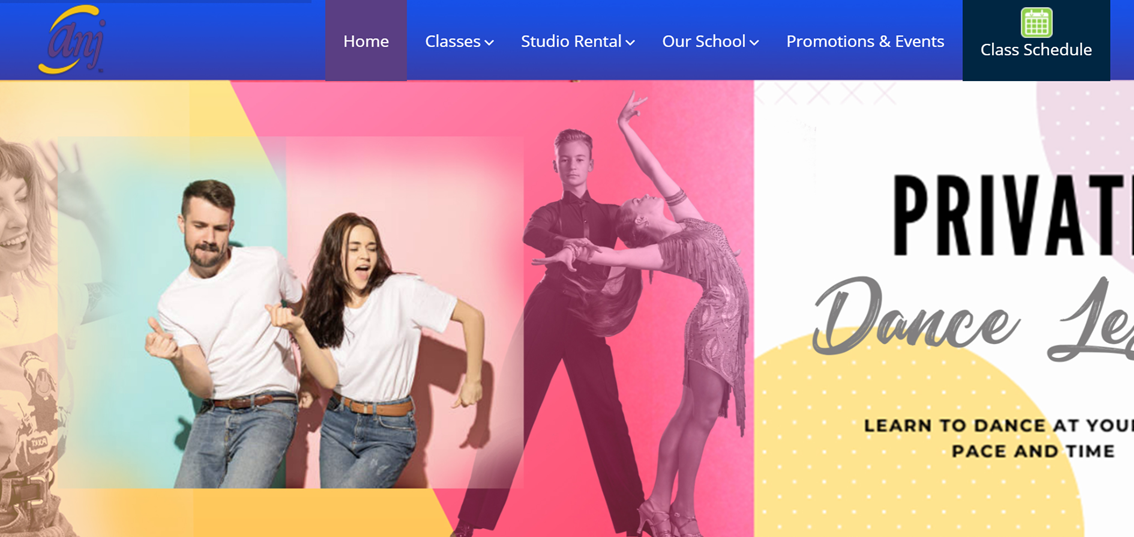 A&J Creative Danceworld offers a multitude of dance classes for you to choose from. Ranging from solo lessons like hip-hop and partnered ones like ballroom to fitness courses like Zumba and power stretch, you're sure to find something that would fit your interest.
You can also bring your whole family as A&J Creative Danceworld has lessons fit for different age groups! It's the perfect way to get fit and bond with new friends while having fun dancing.
Highlights
Over 20 years of experience
Different artistic styles and movements
Curriculum to suit students of all ages
Customer Reviews
Eduardo Francisco recommends AJ & Creative Danceworld if you're into dancing as a recreational activity or as a hobby. Here's what he had to say about them on Facebook review:
"Great dancing for artistic expression and physical exercise as well. Good for both body and soul."
34. Jitterbugs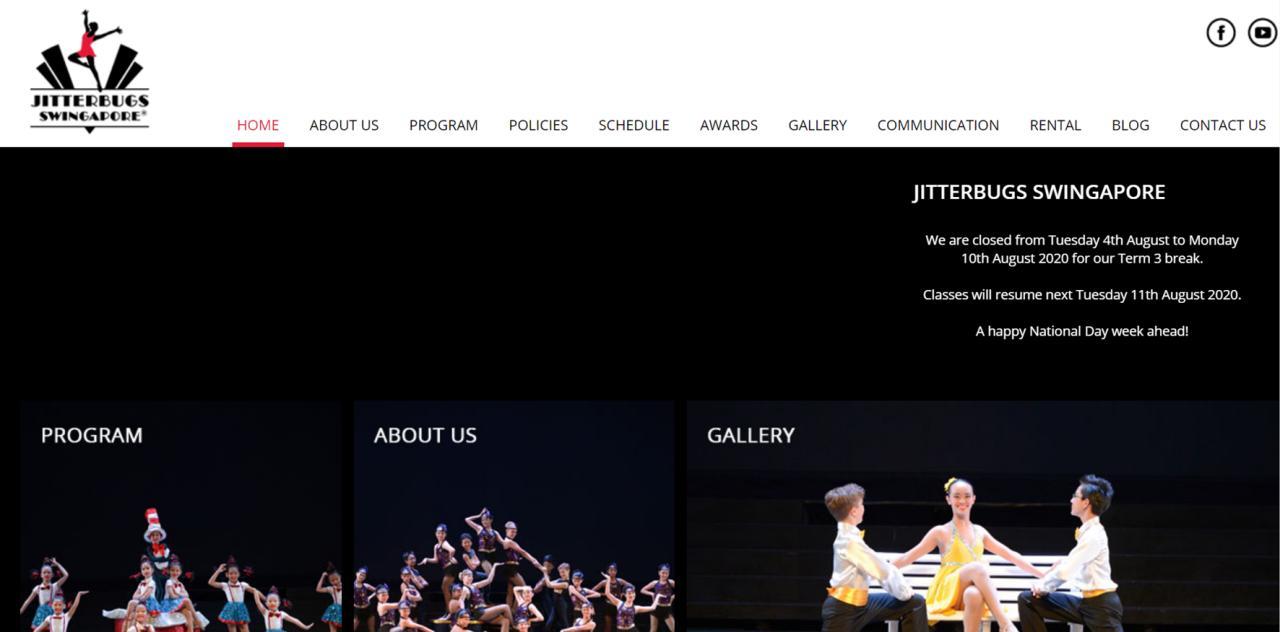 Jitterbugs Swingapore is known for its excellent programs in dance. For years, they have continuously provided their students with the best education, conducted in an environment fit for growth.
Holistic development is what the academy aims for, and with all their amazing instructors, you're sure to have that when you become their student.
Choose a class that piques your interest and enrol now!
Highlights
Multiple dance genres
CSTD School that offers CSTD examinations
Well-rounded education
Customer Reviews
Read what Rohaiyah Kinnear had to say about Jitterbugs' dance classes:
"Extremely heartwarming to witnessed all the little and not so little happy faces, dancing and moving around classes after classes, are simply amazing !!! The sense of belonging and respect between the student, teachers and parents are phenomenal. I always felt very welcome when I was there. Excellent and dedicated teachers. To see my grandchildren happy faces when they are performing is priceless. Job well done. Thank You"
35. Odissi Classical Dance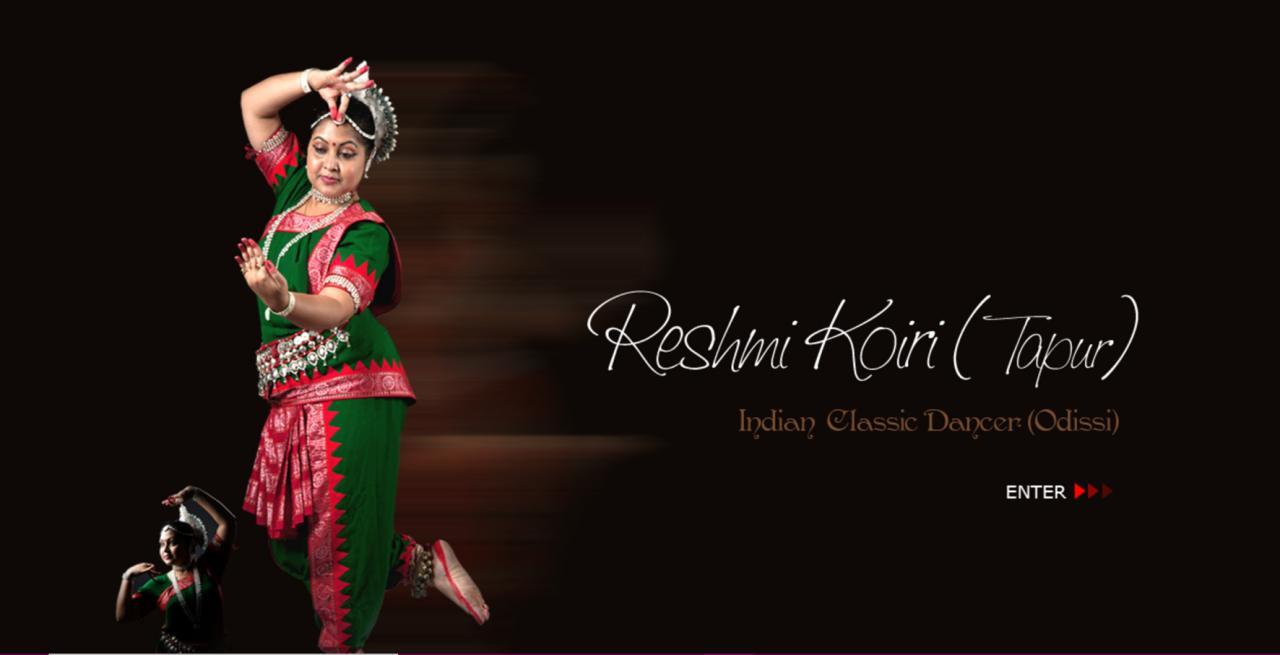 Odissi Classical Dance is an academy in Singapore where Indian roots are embraced. They offer unique classes and performances for you to try.
The dance teacher in Odissi, Tapur Ghosh, is a greatly experienced dancer taught by veteran classical Odissi dance gurus from India. She's someone you'd definitely want to handle you when learning classical Indian dance classes.
For more information, read Odissi Classical Dance's profile and description on their site.
Highlights
Award-winning dance teacher
Authentic Indian Classical Dance
Bachelor Degree (Visharath) in Odissi Dance
36. Palais Dance Studio
BEST FOR
Kids Beginners Ballet & RAD Syllabus Classes
PRICING
Term Fees are available – please contact us
WEBSITE
https://palaisdance.com/
ADDRESS
557 Bukit Timah Road

#02-16/17/18 Crown Centre

Singapore 269694

CONTACT DETAILS
+65 6467 7788
OPERATING HOURS
Varies – please contact us
Palais Dance Studio's Principal, Ms. Tan Eng Ai, established the school in 1989. Since then, the school has maintained its standards of quality and excellence, providing Singapore with top-notch classical ballet classes.
Choosing Palais Dance Studio for your next ballet class means gaining access to a space where professional mentors encourage students to achieve new personal bests with their limits in mind. Principal Ms. Tan is a Royal Academy of Dance (RAD) Registered Teacher & Life Member, with more than 40 years of teaching experience. Its Vice-Principal Ching Ching Teo is appointed as a RAD Examiner.
Highlights
Qualified & experienced ballet teachers with industry-recognised appointments
Comprehensive Beginner Ballet classes for kids age 4 & up
Private lessons & group classes available from Beginner to Advanced Ballet
37. The Ballet and Music Company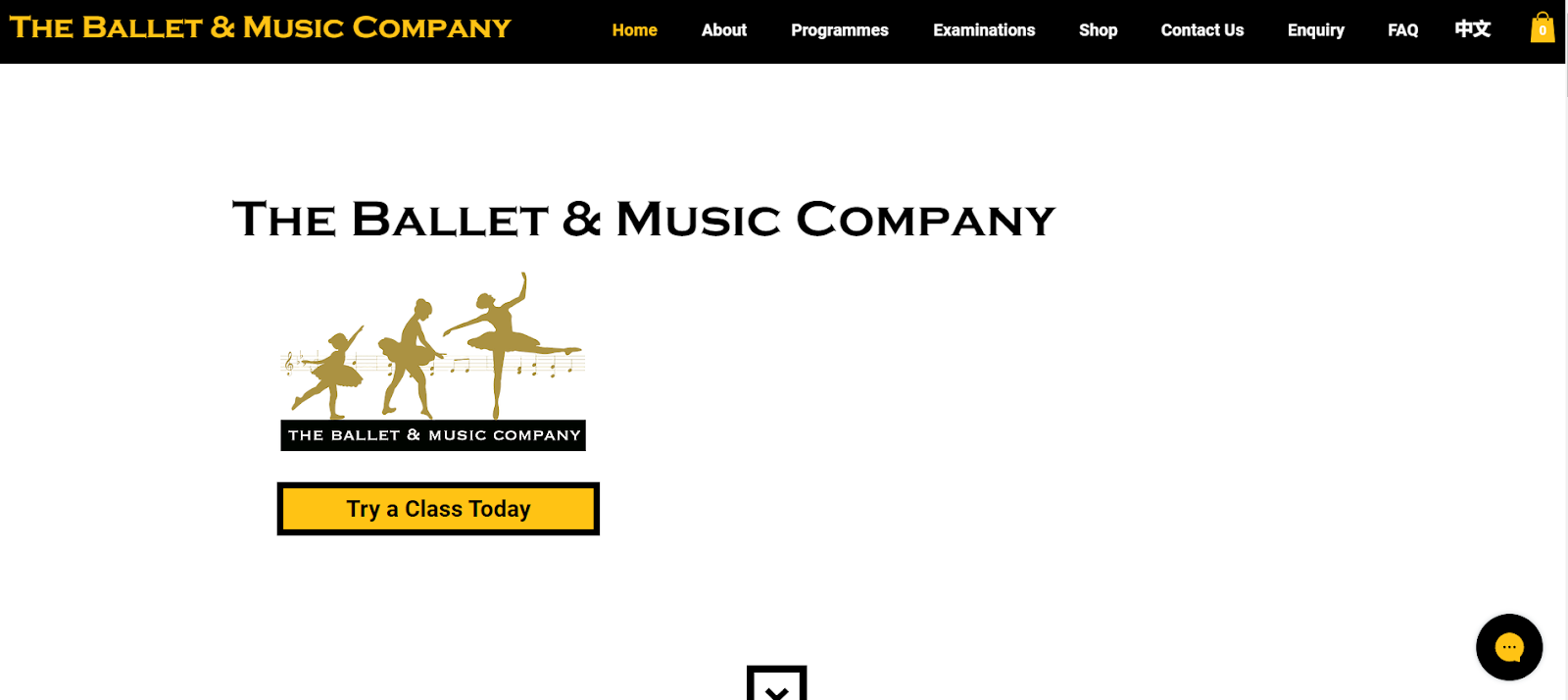 The Ballet and Music Company has been around since 2006 and has continually offered top-notch lessons for dance, ballet, hip-hop dance, music, and vocal classes. Anything related to Performing Arts, they have it in and more.
Moreover, they make sure to construct an ideal learning environment for those looking to enroll their child in one of their programmes. With their experience and expertise, The Ballet and Music Company is a great option for those looking to get into performing. 
Highlights
Wide selection of performing arts classes
Has in-house shop for essentials
Kids and adult classes
Customer Reviews
Parents have raved about The Ballet and Music Company, not only for the teachers' expertise, but also for the amount of care they take with each student they have. They really emphasize the relationship and trust that each student has with their teacher, which allows them to grow as much as possible. It's a great environment for parents and children who have a passion for performing!
38. The Dance Ensemble Singapore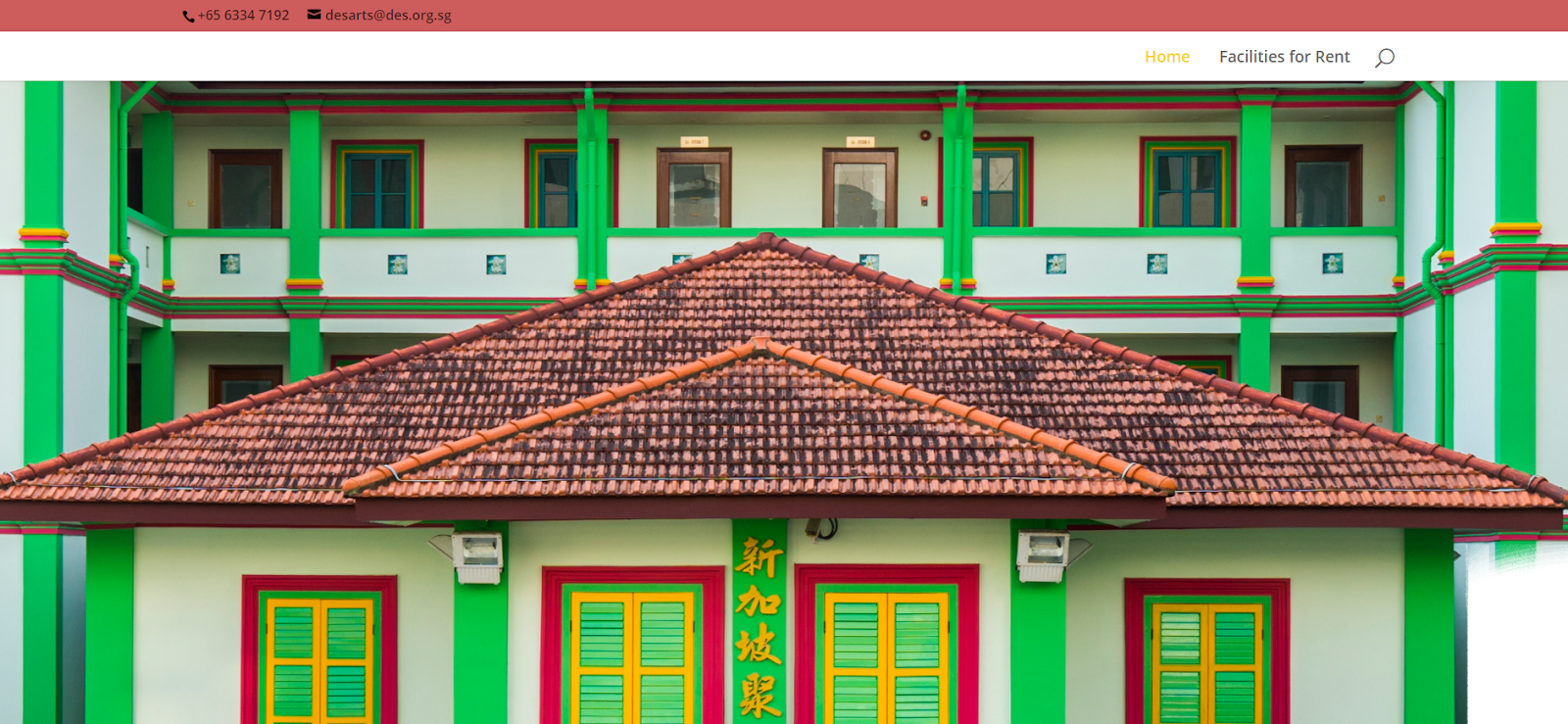 | | |
| --- | --- |
| BEST FOR | Contemporary Chinese Dance |
| PRICING | Enquire for prices |
| WEBSITE | https://www.des.org.sg/ |
| ADDRESS | 60 Waterloo Street Singapore 187957 |
| CONTACT DETAILS | +65 6334 7192 | [email protected] |
| OPERATING HOURS |   |
Dance Ensemble Singapore is the premier dance company in terms of contemporary Chinese dance in Singapore. 
They pride themselves in maintaining a solid foundation of traditional Chinese Dance philosophy, as they are headed by founder Mdm Yan Choong Lian. You can check out their website to find their course details, dance audition form and others. 
Highlights
Recipient of the National Arts Council's Major Grant
Traditional Chinese Dance
Experts in Chinese dance philosophy
Customer Reviews
Here's a review from one of Dance Ensemble Singapore's clients:
"It's a down to earth dance school tat teaches Chinese & modern dance with cultural & values"
39. Singapore Chinese Dance Theatre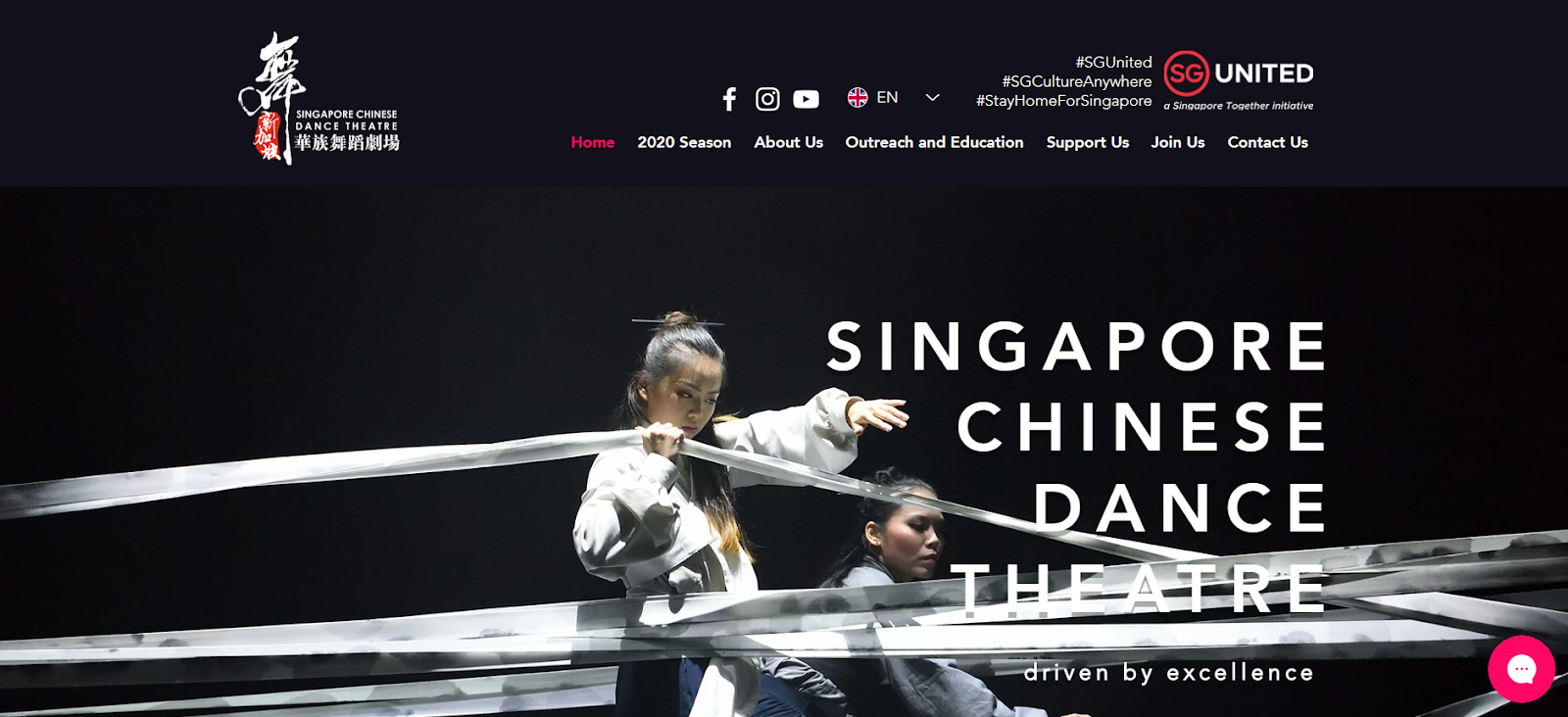 BEST FOR
Chinese Dance
PRICING
Enquire for prices
WEBSITE
https://www.scdt.com.sg/
ADDRESS
5 Sennett Road,

Singapore Hokkien Huay Kuan Cultural Academy

Block A, Unit 202, Singapore 466781

CONTACT DETAILS
Tel: +65-6589 9501

Fax: +65-6243 9667

Email: [email protected]

OPERATING HOURS
Tuesday to Friday:   10am – 6pm

Saturday & Sunday: 9am – 5pm

​

​Lunch Break: 1pm – 2pm
Singapore Chinese Dance Theatre's main objective is to be a centre of excellence for Chinese dance, in both the local and international scene. With their founder Lim Moi Kim, they have undoubtedly reached such heights and more.
They've participated in a number of local performing events and have strived towards achieving great heights in terms of forwarding Chinese dance as a culture. Their passion in Chinese dance makes them a great dance company for those who want to learn or hone their Chinese dance skills. 
Highlights
International and local recognition
Centre of excellence in Chinese dance
Operating since 1989
Open to all ages
Customer Reviews
Singapore Chinese Dance Theatre boasts an excellent 4.9 rating on their Facebook page, coming from 11 reviews. 
40. Acro Polates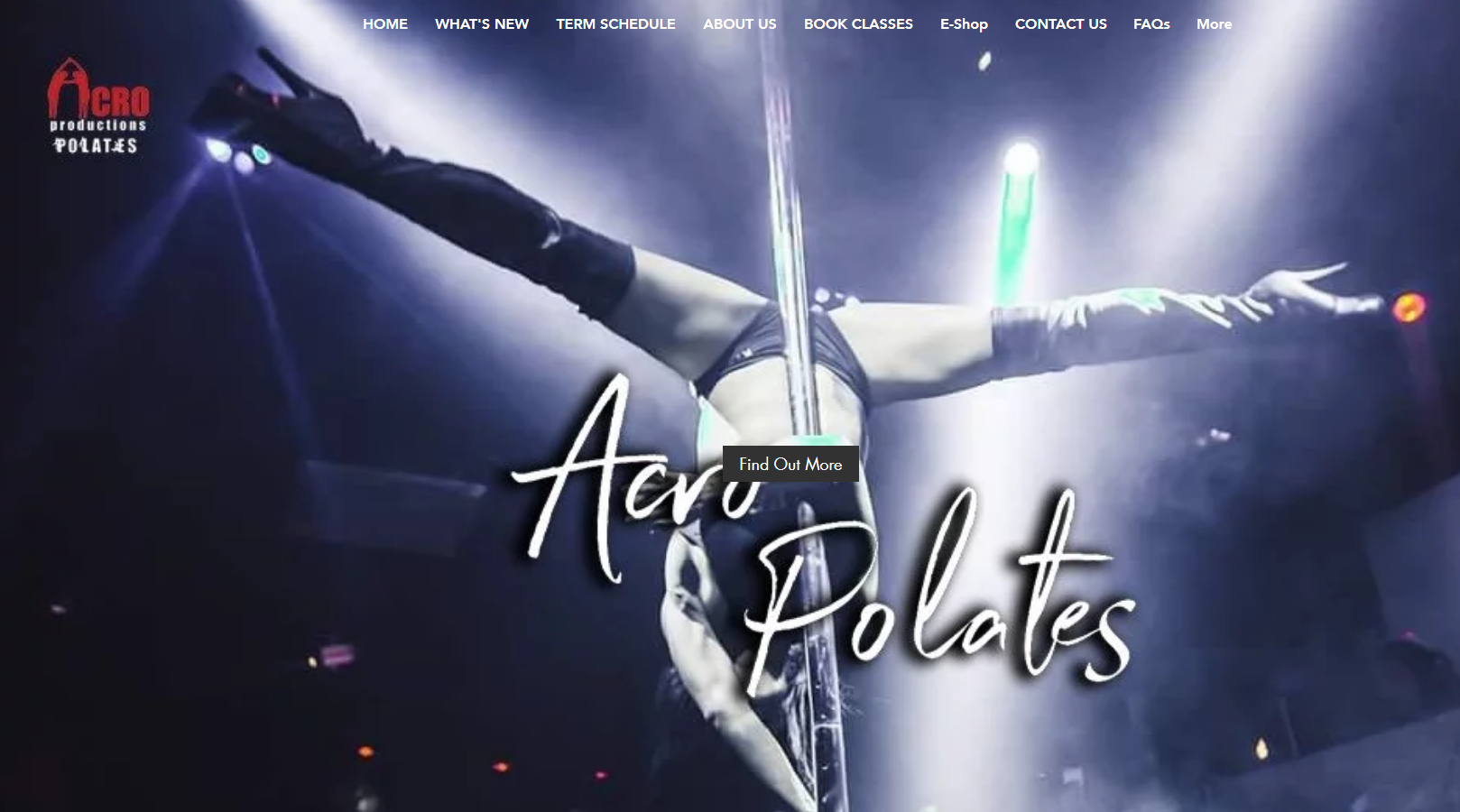 Located in the heart of Singapore their studio is easily accessible and provides a cozy and comfortable space for all customers. Their poles are chrome X-Pole and of professional standards.
They also feature both 45mm and 40mm poles with X-lock. Their studio offers an X-stage available for those preparing for show.
Highlights
Affordable services
Cosy and clean studio
Friendly and comfortable staff
Customer Reviews
"The place to go to if you want to learn an arsenal of pole tricks. Instructors' warm ups are great, will definitely make you stronger if you follow through diligently!"

"The most encouraging and friendly instructors I've met, with an emphasis on the student's safety. Would highly recommend to anyone looking to try pole as a new sport or to have fun with the fun yet challenging choreo classes."
41. The Brass Barre
BEST FOR 
Pole Dancing Classes
PRICING
Fees
WEBSITE
http://www.thebrassbarre.com/
ADDRESS
277 Orchard Rd, #02-24, Singapore 238858
CONTACT DETAILS
(65) 6282 6962
OPERATING HOURS
Weekdays: 11:30am–10:30pm

Weekends: 10:30am–9pm
At The Brass Barre, you'll be able to learn different styles of pole dancing and discover the beauty of lyrical dance, regardless of your age and body type.
Since pole dancing is a sport that requires great strength and control, it can be a bit challenging for everyone. However, their classes are suitable for everyone as they offer different class types and level courses.
They even manage private parties for birthdays, corporate bonding, girls night out, and special celebrations!
Highlights
Trial classes suitable for anyone
Party workshops
Customer Reviews
Most of The Brass Barre's students said that the studio has a nice ambience and friendly instructors. They also mentioned that the courses are perfectly made for beginners or first-timers.
This is why many locals have been claiming that they indeed have the best dance classes in Singapore. A customer shared this experience:
"Very clean, modern and well equipped studio ; friendly and professional staff that takes care after each student, large choice of lessons. They've been very accommodating for me as a drop-in student even though they offer an 8-week lesson class (spinning pole was a bit challenging for me as I'm doing static most of the time). They also showcase some nice Pleaser shoes at the entrance – always nice to have a look. Only minor drawback : no shower available after the class, but that's OK as long as you know it in advance. Would come back again and I recommend this studio. Thank you !"
43. Young Dancers Academy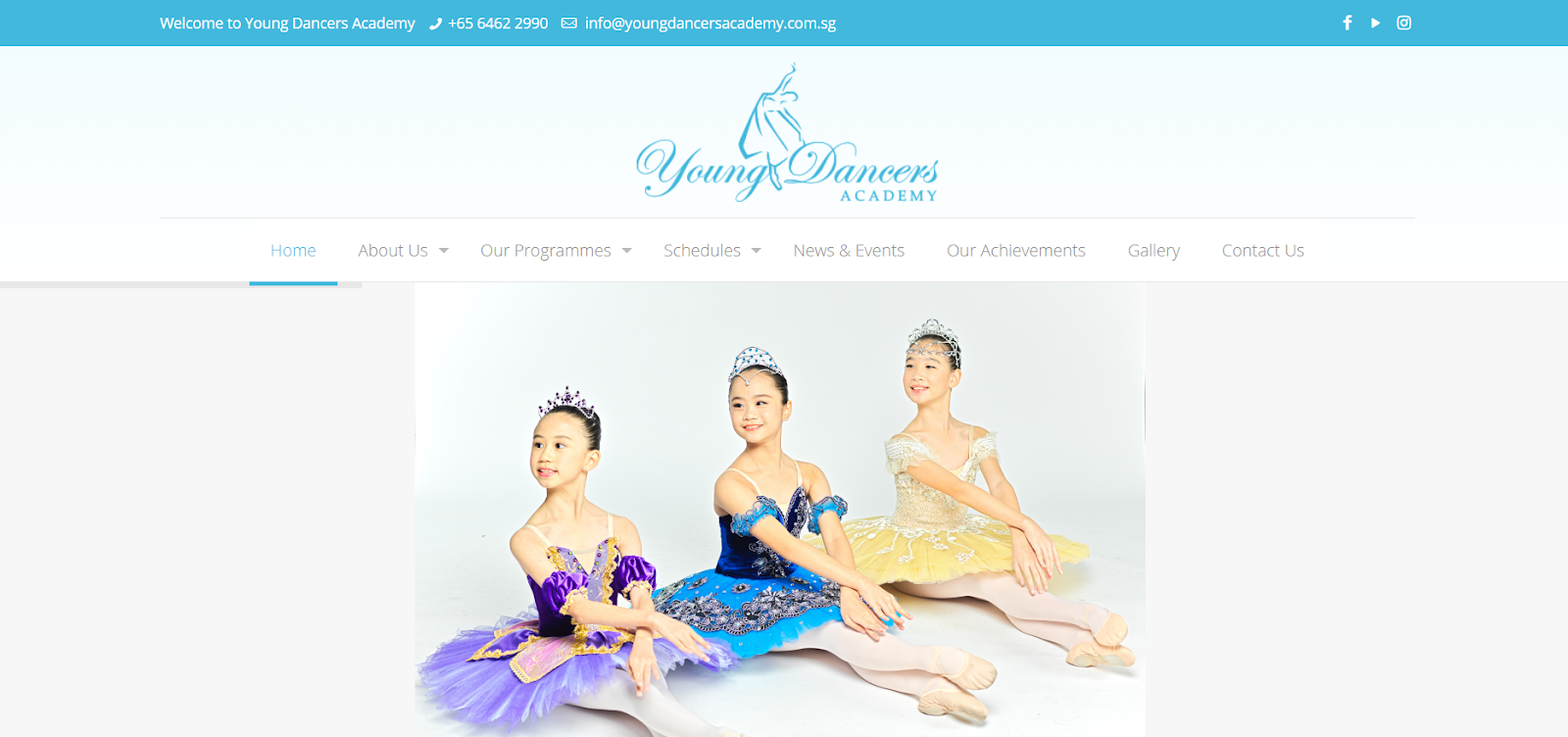 Potential in performing arts can be seen at such an early age. This is why Young Dancers Academy has become an avenue for young dancers to hone their abilities.
One of the great things about Young Dancers Academy is that they offer classes not only for children but even toddlers! They believe that once potential can be seen, one must seize the opportunity to create something great.
But not all students can keep up easily, which is why they also offer private coaching. For those students who are looking to take ballet into their careers, Young Dancers Academy also offers scholarship programmes for these passionate younglings.
Highlights
Ballet for toddlers
Offers Private Coaching
Offers Scholars Progamme
Customer Reviews
"Young Dancers Academy is an outstanding dance school that grooms promising young dancers. Under Ms Cheryl's patient and intricate guidance, my girl is able to slowly unveil her potential in dancing which I never knew existed. The many performance and competition opportunities that are given certainly bring all aspiring ballerinas to greater heights. I look forward to my girl developing further in her passion for dance under YDA."

"YDA's teachers are professional and encouraging to the young ones. Their premise is well-equipped. These are the reasons why although my family has moved away from the YDA vicinity, I continue to send my daughters to YDA despite the longer commuting times. Big thumbs up! Thank you YDA!"
44. The Dance Place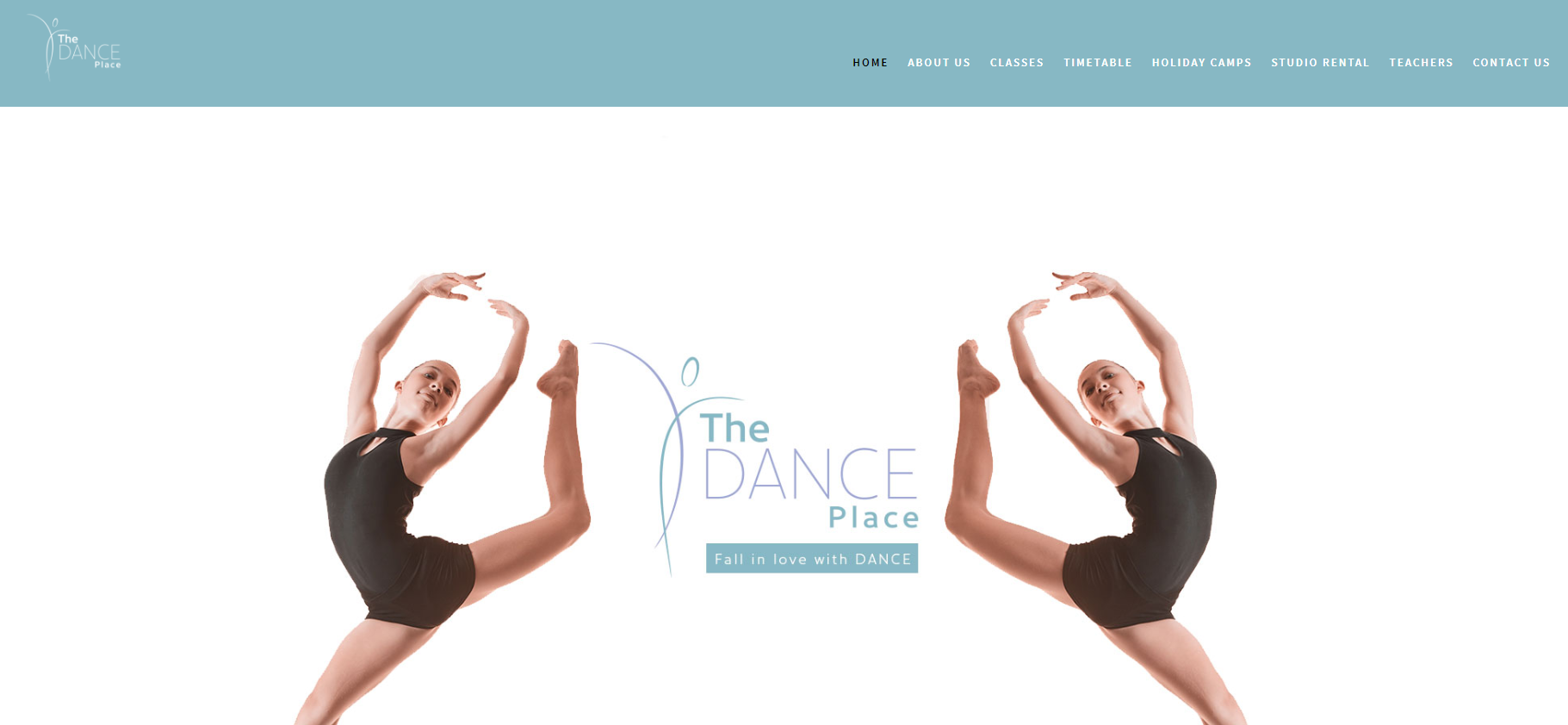 BEST FOR
Variety of Dances for kids and adults
PRICING
Contact for more information
WEBSITE
https://thedanceplace.net/
ADDRESS
#08-02 Forum, 583 Orchard Road, Singapore, 238884
CONTACT DETAILS
(+65) 8339 9664, (+65) 69705262 | [email protected]
OPERATING HOURS
Monday – Tuesday 9:30 AM – 8:30 PM
Wednesday 9:00 AM – 9:00 PM
Thursday 9:00 AM – 8:30 PM
Friday 9:00 AM – 8:30 PM
Saturday 9:00 AM – 8:00 PM
Sunday 10:00 AM – 6:00 PM
The Dance Place is a dance school in Singapore that offers a very wide variety of dance classes for both kids and adults. From classic dances such as ballet to contemporary ones like k-pop and street dance. All these forms of dancing can be taken at this school.
Apart from artistic dancing, this school also offers fitness dance and exercising classes such as Bollywood Dance Fitness, Pilates Stretch & Tone, and Yoga.
The Dance Place is definitely inclusive when it comes to the age and skill of each individual. What matters is to fulfill their mission to make dancing accessible to everyone.
Trainers at this school understand the importance of involving different training methods and adapting to a student's level. So if you want to build your passion for dancing enroll at The Dance Place now!
Highlights
Classic, Contemporary and Powerful Dances
Yoga and stretching sessions
Studio Rentals
Holiday workshops
Customer Reviews
Known to be one of the best dance schools in Singapore, The Dance Place receives high regard for the professionalism of the instructors and the variety of workshops they offer.
On Google, Ada Ong wrote:
"I have attended the adult contemporary classes for 1.5 years at this studio. Aside from the nice and clean environment, the instructor there really makes a difference. Ms Emma is awesome! Her positive energy truly motivates everyone in class and best part is- she makes the class fun and enjoyable even for adults like myself. Highly recommend this dance school for passionate dancers who are looking for 100% dedicated instructors."
Another client said:
"My two girls go to the dance place since they moved to the forum shopping mall. Both 9yo and 6yo love this place! We have tried some dance classes in Singapore and finally found one! The Teachers teach with great skills and passions, the atmosphere is really cheerful and warm, the reception is very nice and the kids feel motivated. The Dance Place offers the best dance classes for kids in Singapore!"
45. Jete Studios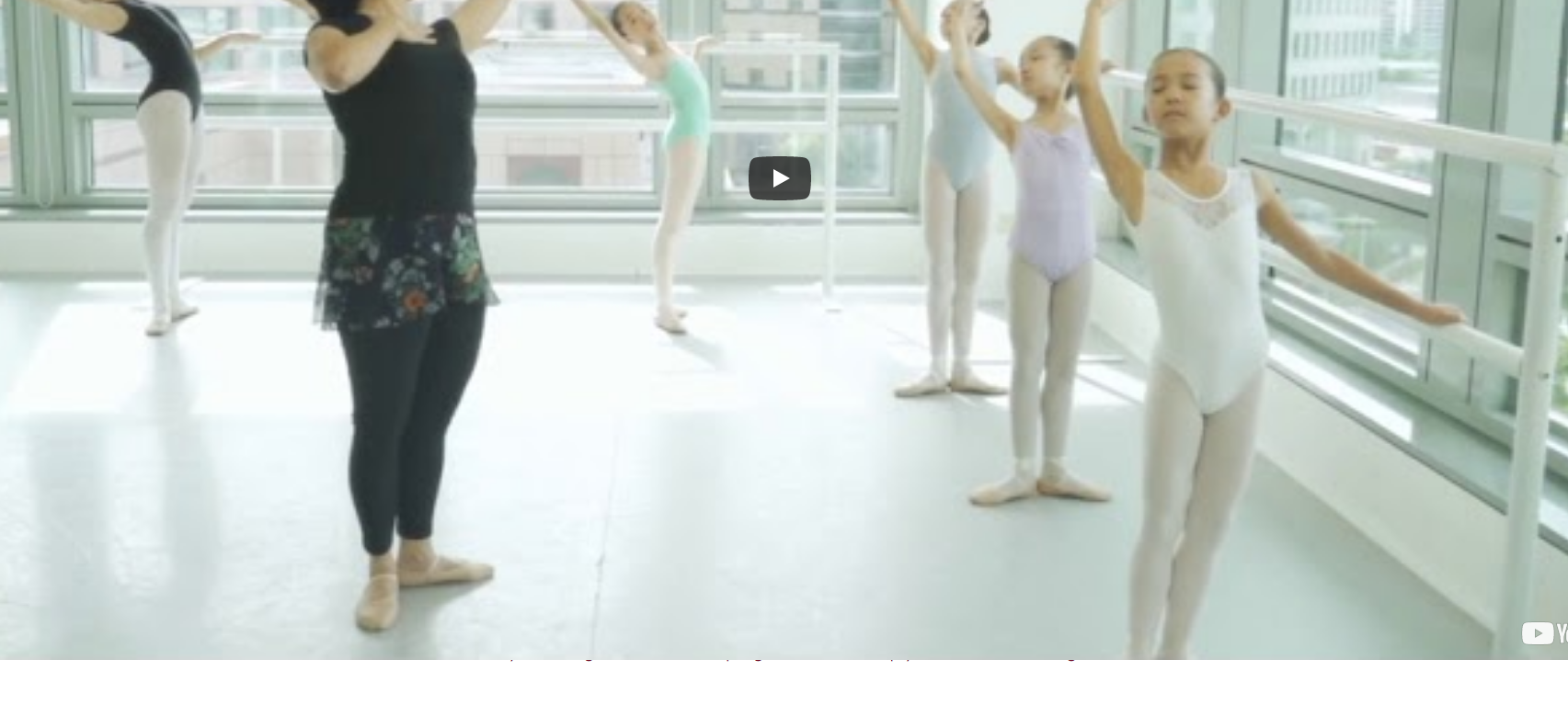 BEST FOR
Dance studios
PRICING
Contact for more information
WEBSITE
https://jetestudios.com/
ADDRESS
Tampines Plaza
5 Tampines Central 1
06-04, S529541
CONTACT DETAILS
65 6988 3175/65 9155 1219/[email protected]
OPERATING HOURS
Weekdays Monday – Friday
11:00 – 21:00
Weekends Saturday – Sunday
09:00 – 21:00
At Jeté Studios, it's about becoming the best dancer and the best person you can be. Designed with decades of experience, their studio has a deep understanding of how the dance scene has evolved.
Their holistic dance curriculum strengthens the Classical Ballet foundation by nurturing physical potential and emotional passion in dancers. On top of an intensive Classical Ballet education, their students are exposed to other dance genres in a creative space.
The Jeté+ program aims to help children find their gift. The Jeté+ Dance Curriculum is a unique and well-researched dance pedagogy based on Royal Academy of Dance Classical Ballet syllabus.
Highlights 
Comfortable and cosy studio
Affordable services
Friendly and cooperative team
Customer Reviews
"The coach is experienced and good with kids. A very conducive environment for the children. Very supportive and professional admin too."

"After spending some time on research and taking my daughter for trial classes at various ballet schools, we settled for Jete because she told me she was most comfortable with the teacher. I saw how the pre-primary ballet classes were conducted and yes, it was fun and similar to the ones she had experienced when we were living in NZ. As a parent, it is important that my child is enjoying her learning and having a caring and patient teacher."

"Booked the studio for private classes today at Jete Studio. Environment is very conducive, well equipped and well maintained."
46. Elevate Dance Academie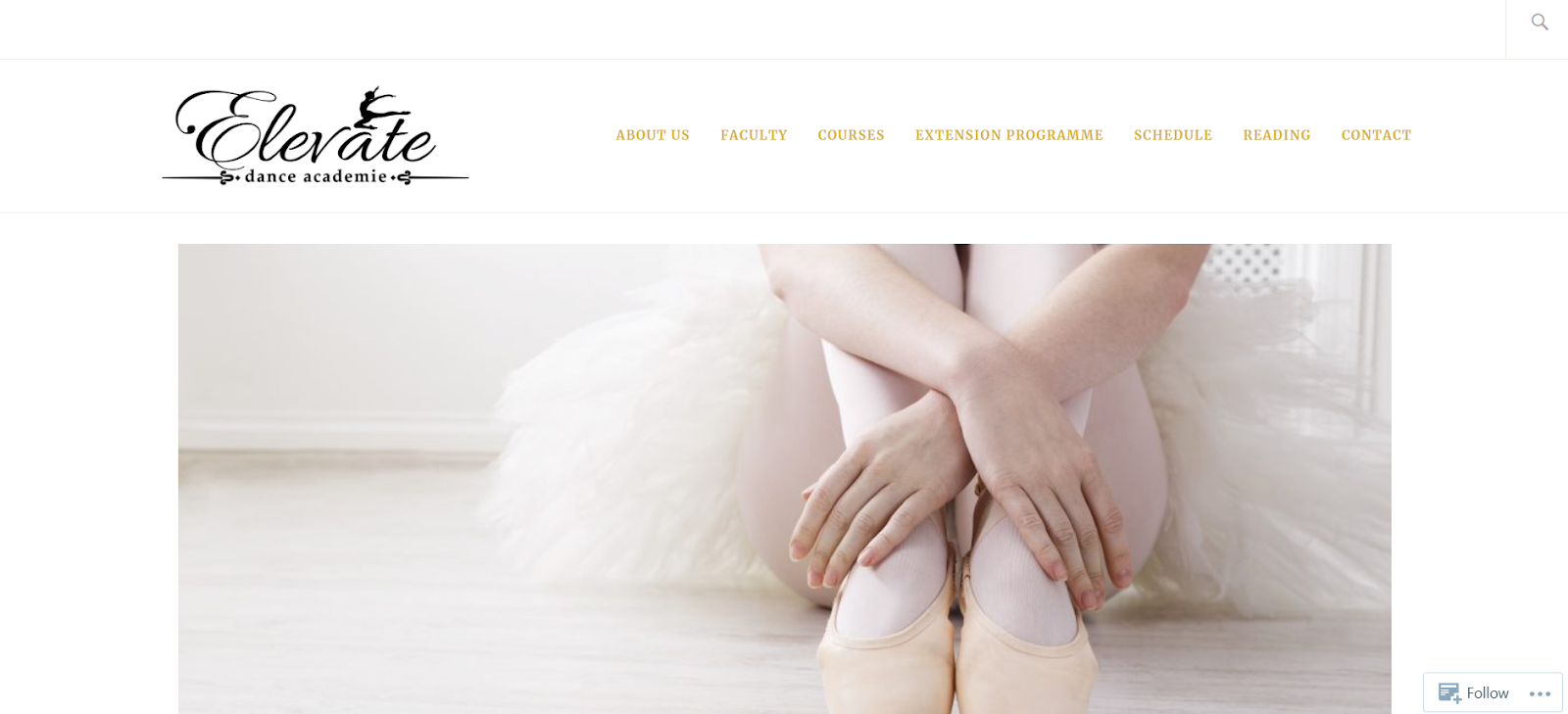 BEST FOR
Ballet
PRICING
Enquire for pricing
WEBSITE
https://elevatedance.com.sg/
ADDRESS
27 West Coast Highway #02-01/24 Westway Mall, Singapore 117867
CONTACT DETAILS
+6581113601 |  [email protected]
OPERATING HOURS
Monday – Tuesday: Closed (privates only)

Wednesday – Friday: 06:30pm – 10:00pm

Saturday – Sunday: 08:00am – 08:00pm
Elevate Dance Academie has been delivering excellent ballet classes since 2017 and has already received recognition for their high-quality teaching. 
They value-producing highly versatile and disciplined students and does so by providing them with a positive and nurturing environment to learn dance. 
Highlights
Award-winning
Nurturing Environment
Professionally equipped studio
Customer Reviews
Here's a review from one of Elevate Dance Academie's clients:
"Shifted to Ms Langley 10 years ago and we have been with Elevate since its opening in 2017. Elevate provides a nurturing environment that is conducive to learning yet allows us to have fun during dance. Opportunities for competitions (local and overseas), concerts and overseas dance experiences are aplenty . Our well-being is absolutely cared for during classes and students are exposed to multiple dance genres.
Convenient location, just a road away from Haw Par Villa MRT station. Highly recommend as a dance school for all ages and various genres !"
Here's another one:
"I have been with Elevate since its inception, and have been under the guidance of our principal, Ms Langley, for over a decade, training in Modern Jazz and Modern Theatre. Ms Langley is a dedicated, approachable and experienced dance teacher who nurtures her students to not only do well in dance, but also in life. As a teacher who values versatility, she provides many avenues for her students to explore different dance genres, offering classes in various styles, and organising local and overseas excursions and workshops to learn from a myriad of choreographers and dancers. Under her tutelage, I was given many opportunities, including learning from talented choreographers in South Korea, as well as experiencing my first solo competitions in Singapore and Malaysia. Elevate offers a unique and thorough programme to groom students into versatile and technical dancers, as well as confident and experienced performers. Would highly recommend!"
47. The Dance Station
BEST FOR
Dance Lessons
PRICING
Check here: https://thedancestation.com.sg/book-a-trial/
WEBSITE
https://thedancestation.com.sg/
ADDRESS

Tanglin Main Studio: 19 Tanglin Road #05-39/43, Tanglin Shopping Centre, Singapore 247909

Sembawang Branch: 604 Sembawang Road #01-19/20, Sembawang Shopping Centre, Singapore 758459

CONTACT DETAILS
+65 6737 9382 (Tanglin Main Studio) or +65 6684 9238 (Sembawang Branch)|[email protected]
OPERATING HOURS
Monday – Friday: 10am – 6pm Saturday: 9am – 6pm Sunday: 10am – 4pm
The Dance Station in Singapore is an award winning premier dance school that nurtures students to grow beyond dance. Their 5 pillars of growth and teaching methodology are highly popular with parents who share the same belief that dance helps to develop  many attributes of a growing child. 
Since 1981, TDS has been offering a wide array of dance classes in Ballet, Kpop, Jazz, and Contemporary dance for various ages. They are also the first in Singapore to be awarded the Silver Swan Certification. Students are given the opportunity to participate in International competitions and the OKH Dance Camps, which foster not only their skills but also their self-confidence and love for dancing. The TDS sessions are facilitated by patient, experienced teachers who are devoted to their art.
Whether you are hoping to nurture your passion in the arena of dancing, or simply looking forward to unlocking a new talent, Singapore's premier dance school is the place for you. If you are still uncertain about enrolling long-term in any of their programs, you may book a trial on their website.
Highlights
Wide range of dance classes
Certified & experienced teachers
Premier dance learning experience #TDSMoments 
Customer Reviews
Take a look at what George Chan had to say about The Dance Studio:
"It is truly the experience that positions them as The Premier Dance School in Singapore!"
48. Firstpointe

BEST FOR
Ballet Classes
PRICING
Packages
WEBSITE
http://firstpointe.com.sg/
ADDRESS
12 Kallang Ave #01-10/11 Aperia Mall Singapore 339511
CONTACT DETAILS
Whatsapp: (+65) 6385 3321 | Email: [email protected]
OPERATING HOURS
Monday – Friday, 2:00 to 9:00 PM
Saturday, 9:00 AM to 9:00 PM
Sunday, 9:00 AM to 6:00 PM
The first step for many is just like the first pointe for a future dancer. With First Pointe, it is never too late to achieve your ballet dancing dreams.
First Pointe offers classes for babies to adults which can include Royal Academy of Dance (RAD) exams for the adults and even repertoire classes. Some may even avail solo coaching. By the end of your classes, there will be performing opportunities such as group performances and recitals.
But maybe somewhere along the way, you discover that ballet isn't for you. That's alright because First Pointe also offers different kinds of dance classes such as Jazz, Hip-Hop and even K-pop dances! Enroll now and begin your dancing career with First Pointe.
Highlights
Classes for dancing beginners to advanced
Offers classes for other dancing styles
Trial Day available
Teachers are encouraging and communicate well
49. STEP Studios

STEP Studio was established to provide the community a space to pursue the art of dancing alongside others who share the same passion. Both mentors and fellow attendees openly welcome beginners, endeavouring to offer them a guiding hand so that they can excel and confidently perform in front of others.
Currently, STEP Studio has seen over 2,000 students in its time, with many more coming in to learn the art of dance. Various dance genres are offered at STEP Studio, some of which include Hip-Hop, KPop, and Street Jazz.
Classes are also divided into skill level, with students moving up the more that they progress. It's also worth noting that each class only holds around 16-18 students, ensuring that mentors can focus on each student.
Highlights
Course fees cover the entirety of 8 weeks of classes
Beginner, Intermediate, and Advanced class levels available
Various genres available to learn
50. Brazilian Zouk Singapore (BZSG)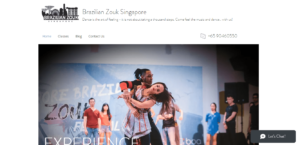 BEST FOR
Brazilian Zouk
PRICING
Classes
WEBSITE
ADDRESS

JJ Dance Movement 1 Tras Link, #02-08 Orchid Hotel, Singapore 078867

CONTACT DETAILS

https://www.brazilianzouk.sg/contact-us

+65 90460550

OPERATING HOURS
Contact for more information
When it comes to learning the Brazilian Zouk Dance, there is no other choice than Brazilian Zouk Singapore (BZSG). This studio has taught many students, some of which have gone on to be members of Champion Zouk teams.
BZSG also teaches other forms of dancing, such as the Bachata Sensual. For this social dance, students can learn either open and close hold dance styles, with an emphasis on connection and body movement.
Couples looking to learn the special dance for their weddings can also look to BZSG. It's also worth mentioning that classes here are done in groups or private sessions.
The instructors at BZSG are highly professional, friendly, and accommodating. Beginners and experienced dancers alike can join classes without having to worry about falling behind or moving too quickly for the class' pace.
Highlights
Numerous dance genres available
Private classes for individuals and groups offered
Zouk Trial Classes are offered
51. Bellydance Extraordinaire
BEST FOR
Bellydancing Classes
PRICING
Contact for more information
WEBSITE
https://www.bellydanceextraordinaire.com
ADDRESS
390 Victoria Street,
03-35/36 Golden Landmark,
Singapore,188061
CONTACT DETAILS
E :[email protected]
T :+65 9126 3420 (Eng) / +65 8333 1583 (中文)
OPERATING HOURS
Contact for more information
Next on our list is Bellydance Extraordinate (B.E.), the largest and one of the most popular oriental dance school in Singapore.
Bellydance Extraordinate actively promotes oriental dance to the public as a novel performing art and activity to be learned and enjoyed by all ages. After all, oriental dancing is proven to cultivate good health, fitness, and muscle control, all while boosting the dancer's self-confidence.
In terms of the classes, students have ample opportunities to perform after learning constantly refreshed and new choreography from trained and qualified instructors. Bellydance Extraordinate's classes include traditional authentic Egyptian & Turkish styles, Folkloric pieces such as Khaleeji, Fusion styles with Chinese veils, Tango, Korean-Pop or Hawaiian influences, and modern Bellydance.
Through the unwavering leadership and passion of the Founder and School Principal, Jamila, and her talented Instructors and in-house performing group – the Bellydance Extraordinaire Star Troupe; B.E has received numerous award citations, positive media reviews and exclusive performance invitations from international celebrities and VIPs.
Highlights
Organiser of the World Belly Dance Festival
Explores many forms of bellydancing
Performing opportunities available
Caters to students of all ages
52. EV Dance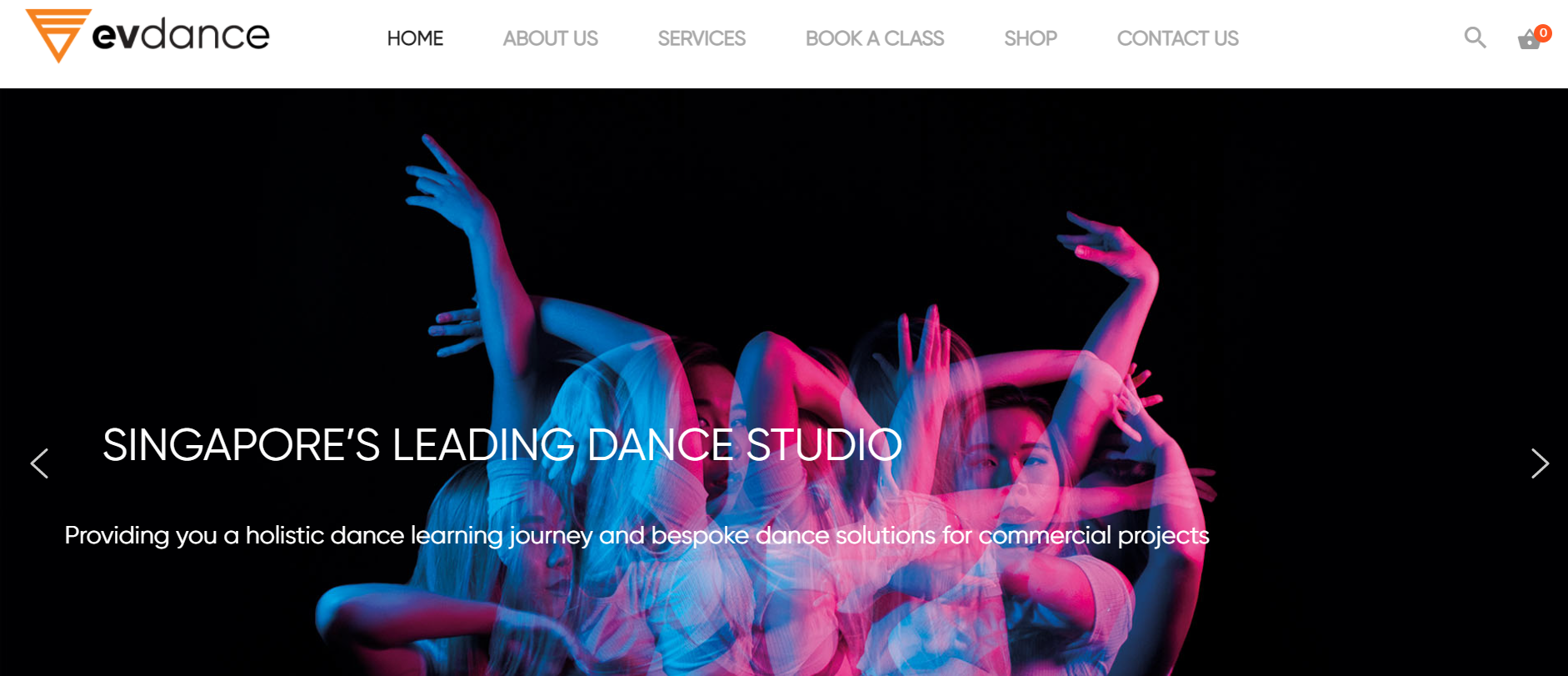 EV Dance is one of Singapore's leading dance company.
They offer a multitude of classes that are fitted for varying ages and of different genres. The lessons range from street jazz and lyrical jazz, to hip hop and kpop.
Beginners in dancing are highly welcomed at EV Dance. One of their most popular packages, the Absolute Beginner Course, is made exactly for newcomers! It consists of 6 lessons conducted by 7 of EV Dance's professional instructors.
The ABC deal is perfect as it's guaranteed to kickstart students in their dance journey. More than that, they also have live performance made available for their students after their classes.
EV Dance has a comprehensive schedule each day of the week, posted on their website for current and aspiring students to check into. Rates can also be seen there.
Highlights
Student discounts are available
Consistent high quality dance education
Fun dance classes
53. Taneo Dance Academy
BEST FOR
1-on-1 and Group Classes
PRICING
WEBSITE
http://www.taneodanceacademy.com
ADDRESS

759 Woodlands Ave 6 #01-32 Singapore 730759

270 Bishan St 24 #B1-198 Singapore 570270

CONTACT DETAILS
+(65) 9006 9416 | [email protected]
OPERATING HOURS
Weekdays: 5PM to 9PM, Weekends: 9AM to 6PM
Founded in 2011, Taneo Dance Academy first began as a humble dance enrichment service provider at various country clubs and pre-schools. Over time, the academy grew to become one of the leading dance academies in Singapore today.
Currently, Taneo Dance Academy offers classes for casual and competitive dancers. There are also enrichment programs for students who wish to start out with dancing at an early age.
Some of the dance genres at the academy are classical ballet and modern jazz. Meanwhile, TDA Rising Star is the more intensive option, perfect for those who are looking to participate in various national and regional dance competitions and also participate in various external dance performances.
Now, aside from the classes, what we like most about Taneo Dance Academy is the affordable rates.
Taneo Dance Academy believes that dance, as a medium, should be accessible to all, which is why they endeavour to provide the dance enthusiasts of Singapore with a place that offers quality dance lessons that won't break the bank.
Those who are interested in learning more are free to inquire through phone or email. The school is also open every day of the week. 
Highlights
Performing opportunities available
Different rates for competitive classes
Affordable dancing classes
And that's our list of studios with the best dance classes in Singapore! If you know of other great dance studios, you may also share them with us!
And if you're also looking for other fitness classes that you can easily fit into your hectic schedule, you may want to take these best yoga classes in Singapore! Yoga activities are great for maintaining a healthy body and mind as well as finding a spiritual balance.