The Top 22 Places for the Best Happy Hour in Singapore
Nothing beats a delicious treat that you can get at a lower price! That's why we've got you some of the local favourite places that offer the best happy hour in Singapore!
With a happy hour, you can have discounted drinks and other menu items as well as free appetizers! As you enjoy these promotions, you can also have a taste of their curated dishes and signature cocktail drinks.
Who says you can't have it all? With our picks of locations that provide the best happy hour in Singapore, you can have a delightful drinking & dining experience without going over your budget!
1.  The Black Swan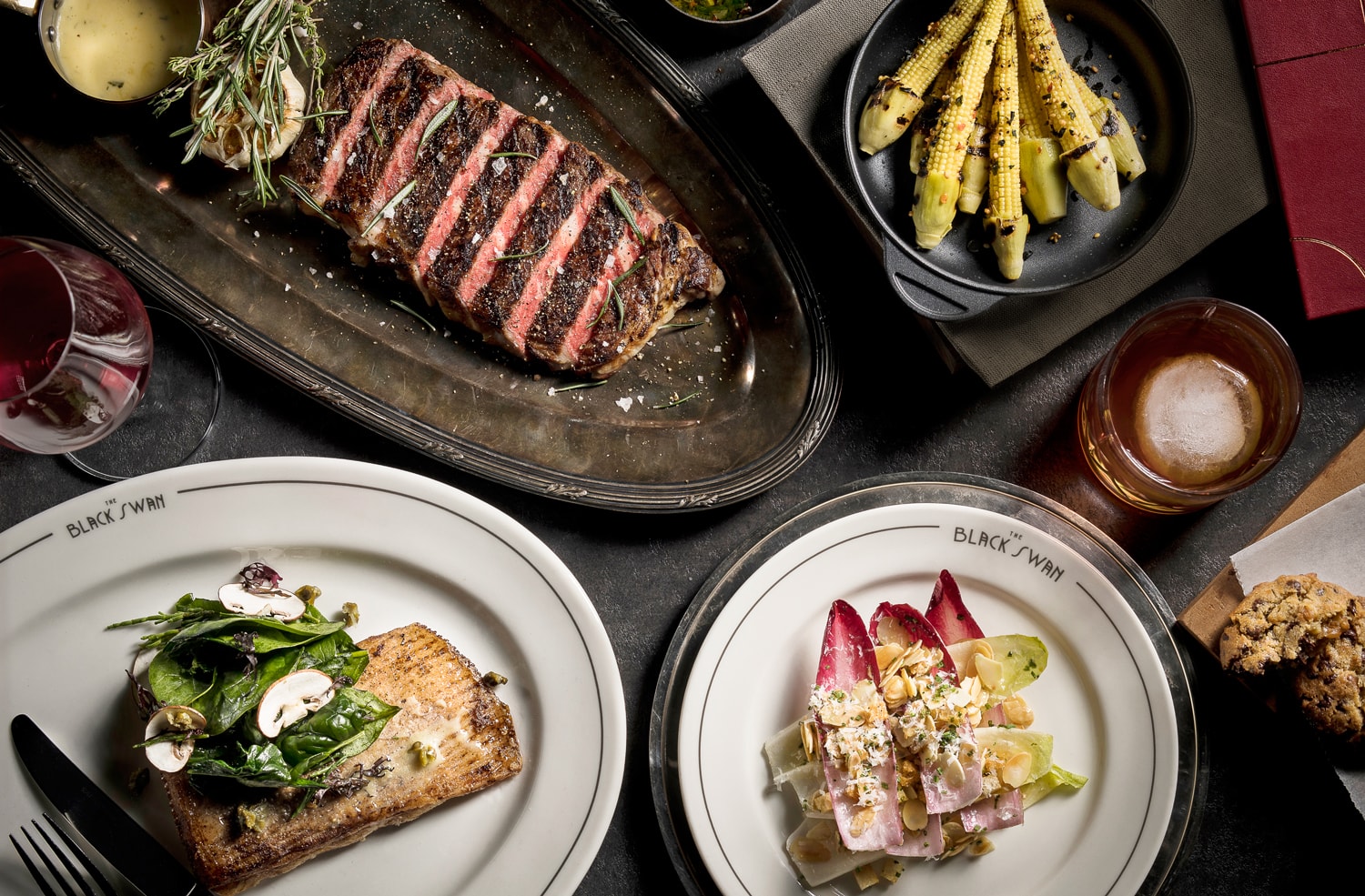 BEST FOR 
Wide range of house wines
PRICING
Menu
WEBSITE
https://www.theblackswan.com.sg/
ADDRESS
19 Cecil Street, Singapore 04970
CONTACT DETAILS
+ 65 6438 3757
OPERATING HOURS
Monday – Tuesday: 11:30am – 10.30pm
Wednesday – Friday: 11:30am-10:30pm
Saturday: 530pm – 10.30pm
Closed on Sun & P
If you're looking for a place where you can bring your business clients to enjoy some fine dining, Black Swan is the place to be! This award-winning restaurant features a business-centric setting, perfect for corporate gatherings.
For their main dishes, they have their steak dishes as their main highlight. You can also let your guests enjoy the best happy hour in Singapore where they can have house wines and draught beer!
Highlights
Wines and beers for as low as $9
Private events
Customer Reviews
The Black Swan has gained a lot of positive reviews from the customers who've experienced their delightful food and drinks. A customer left this review on Google Reviews:
"Beautiful venue in a downtown location, refurbished historical building which adds to the charm of the resto-bar. Great place for small plates and drinks after work, especially during the happy hour on weekdays. We used the powder room upstairs for a private event a few years ago, and the overall experience was very positive."
2.  Alter Ego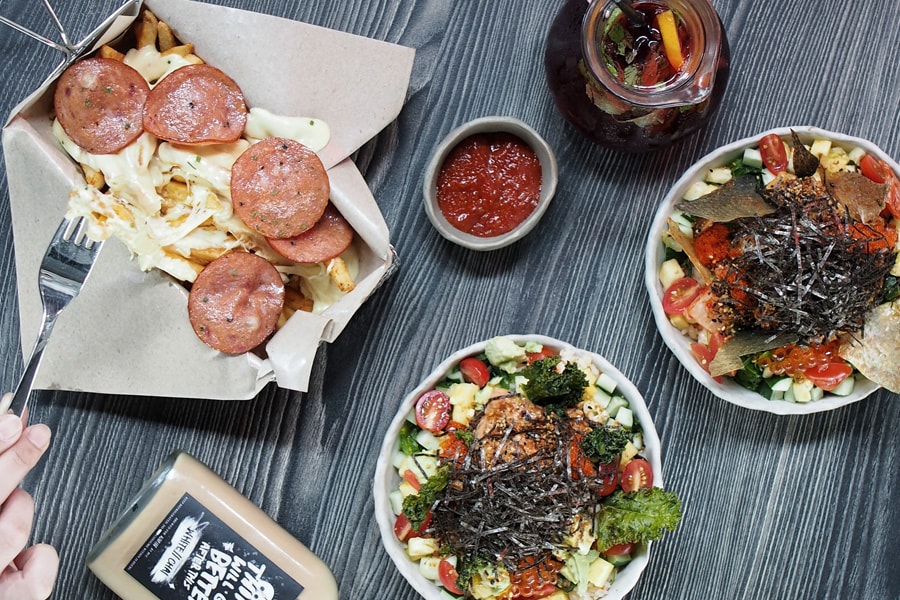 BEST FOR 
Full range of cocktails
PRICING
Menu
WEBSITE
https://alterego.sg/
ADDRESS
8 Raffles Avenue #01-13D Singapore 039802
CONTACT DETAILS
63279301
OPERATING HOURS
Monday to Friday: 12pm to  11pm
Weekend: 11am to 11pm
Alter Ego features a variety of delicious dishes that'll satisfy your cravings! For a night full of flavourful food and drinks, this place offers the best Western cuisine you can get on the island.
Their best happy hour in Singapore includes a full range of cocktails and you can try some of them for only $5! With their affordable offers, you'll definitely enjoy a great dining experience without hurting your budget.
Highlights
Corporate gatherings and party celebration
Affordable drinks
Customer Reviews
Customers were fully satisfied with the reasonable prices of Alter Ego's happy hour. They also complimented the overall services of the restaurant. A customer from Google Reviews wrote this feedback:
"Nice place to dine in and have a drink. Reasonable price for drinks and finger foods during happy hour. Good service and easy access to marina bay nice views. However there is no baby cutleries which could be improved."
3.  The Exchange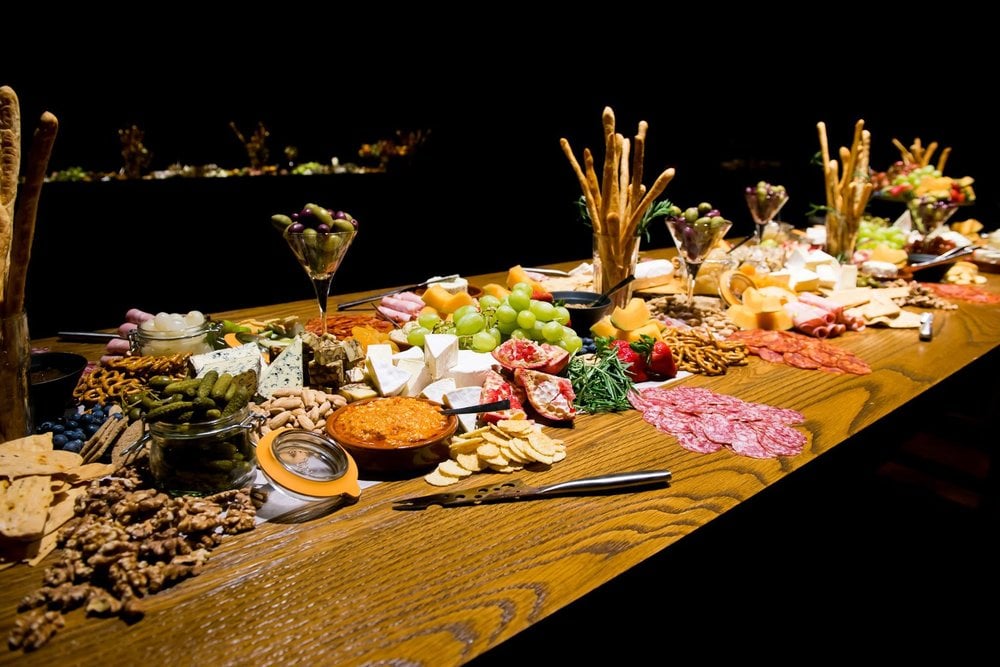 BEST FOR 
Special drinks, Sports viewing
PRICING
Menu
WEBSITE
https://www.theexchange.com.sg/
ADDRESS
8 Marina View, #01-05 Asia Square Tower 1 Singapore, 018960
CONTACT DETAILS
+65 6636 1200
OPERATING HOURS
Monday – Friday: 11AM – 10PM
Saturday – Sunday: closed, but available for private events.
For a mix of Australian and Asian cuisine, you must visit The Exchange. They offer refreshing dishes and drinks filled with their signature flavours!
For their cocktails, you have countless options to choose from. They even have some specials made with original flavours.
You can have these drinks with the lowest possible price of $8, giving you the best happy hour in Singapore!
Highlights
Food delivery
Sports viewing
Customer Reviews
Most customers loved the happy hour of The Exchange, and say it's particularly good for the ladies on Wednesdays. Some also recommended certain dishes on the menu.
A customer posted this feedback on Google Reviews:
"The happy hour ladies on Wednesdays is too good to be true which serves free drinks to all the ladies from 6 pm to 10 pm. And ofcourse I love their tapas menu….Don't ever miss the truffle fries."
4.  Acid Bar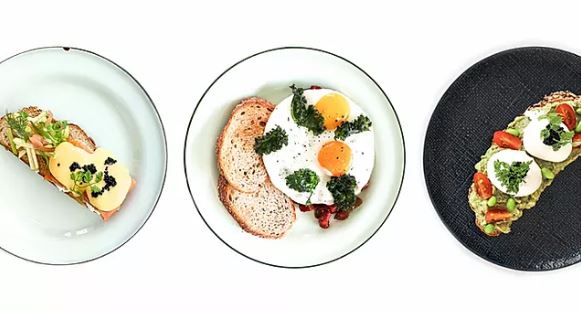 | | |
| --- | --- |
| BEST FOR  | Western cuisine, Live music |
| PRICING | Menu |
| WEBSITE | https://www.acidbar.sg/ |
| ADDRESS | 180 Orchard Road Peranakan Place Singapore 238846 |
| CONTACT DETAILS | +65 6738 8828 |
| OPERATING HOURS | Daily : 11:00AM – 10:30PM |
If you love to watch intimate live music performances as you get to experience the best happy hour in Singapore, then Acid Bar is a must-visit place for you! You can choose to dine in their outdoor alfresco area or enjoy live music indoors.
Their appetising menu features pizza, burgers, snacks, and more. With their drinks, they have classic cocktails, signature mojitos, barmade mocktails, and many more beverages!
Highlights
Live music performance
Private events
Customer Reviews
Many customers have enjoyed the live performances, happy hour, and friendly staff service of Acid Bar. A customer shared this experience on Google Reviews:
"Great live music. Was there on a monday niggt and was very fortunate to be able to catch sara wee from 53A. Happy hour drinks pricing is great. Overall a good place to hang for drinks!"
5.  No.5 Emerald Hill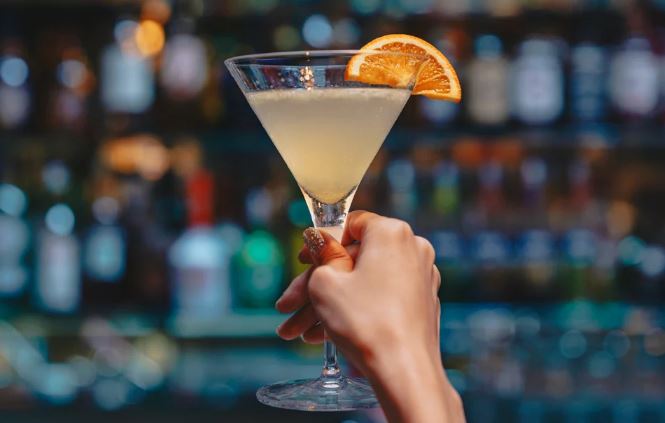 BEST FOR 
Authentic cocktail drinks
WEBSITE
https://www.emerald-hill.com/
ADDRESS
5 Emerald Hill Road Singapore 229289
CONTACT DETAILS
+65 6732 0818
OPERATING HOURS
Monday to Thursday : 12.00pm – 2.00am
Friday, Saturday & Eve of Public Holiday : 12.00pm – 3.00am
Sunday & Public Holidays : 2.00pm – 2.00am
You'll have an unforgettable experience with the authentic cocktail drinks of No.5 Emerald Hill. They're also one of the longest-running cocktail bars in Singapore, proving that they indeed have a great range of drinks.
The place is filled with vintage designs, perfect for the old-school lovers out there! What's more, you can easily find their place as they're located in the centre of Orchard Road.
Highlights
Classic and authentic cocktails
European style pub
Customer Reviews
Customers recommended No.5 Emerald Hill because of their nice happy hour selections, great set of games, and more. A customer gave this review on Google Reviews:
"Very comfortable place to hang out. They have a good spread of beer and happy hour till 8 pm too. Head upstairs for a game of darts and pool. Some good veg food options too. Reserve a place if heading into peak hours."
6.  Barossa
BEST FOR 
Tasting Platters, Gourmet Burgers
WEBSITE
https://barossa.com.sg/
ADDRESS
8 Raffles Avenue, #01-11, Singapore, 039802
CONTACT DETAILS

[email protected]

| 6411 4999
OPERATING HOURS
Monday to Thursday:
12:00pm to 3:00pm
5.00pm to 11:00pm
Friday:
12:00pm to 3:00pm
5:00pm to 11:00pm
Saturday to Sunday:
12:00pm to 11:00pm"
If you're in dire need of a restaurant that exudes a laid-back atmosphere and good food, for you to enjoy with friends after work, Barossa is the perfect place for you! It's rustic look gives off this chill vibe that most certainly will help you relax after a day's hard work. Being an Australian-inspired restaurant, Barossa takes only the finest ingredients and turning them into quality delectable food that you'll surely enjoy.
From steaks to burgers, premium beef imported from Australia is the heart of most meals presented in Barossa. And if by chance you're not in the mood for meat, well, they also have seafood and vegetable-based delicacies like margherita pizzas and mussel pastas — you'll definitely be wowed by how diverse the menu is.
Barossa's drinks are also to die for. They have a wide array of selection to choose from, all of which come in a reasonable price. With Barossa, you'll never have to suffer from highly priced substandard food.
Highlights
Great ambiance
Quality Australian-inspired food
Easily accessible
Customer Reviews
Barossa is a place most customers would surely come back to, not only for their drinks at happy hours, but also their good food. Some of them left these positive feedbacks on google review :
"Visited the restaurant with a group of friends. We enjoyed the food and the drinks. The service was excellent and our waiter, Kian, was attentive and very service-minded. Will definitely come back given the chance!" – Victoria Olstedt
"Great ambience, great service, great food and great value with eatigo:) The mussels with wine are a must try for sure and their garlic bread is one of the best I've ever had." – Elizabeth Cheong
"Ambiance of the restaurant was good. Had a nice dinner with delicious food there. Waiter by the name of Daniel was also very attentive and courteous. Thumbs up to their excellent service!" – Joven Wee
7.  PLONK
BEST FOR 
Contemporary food and wine
WEBSITE
https://plonk.com.sg/
ADDRESS
7 Maju Avenue
(S) 556685
CONTACT DETAILS
+65 6286 4688 |
OPERATING HOURS
Daily 10.30am–9pm
PLONK is the brainchild of the lovely Johanna. It first opened its door to the public with the goal of providing a "home away from home" where one can enjoy delectable meals and partner said meals up with equally delicious drinks.
They've succeeded then and continue to do so now with their diverse menu of food and drinks, which features heart brunch items, local and foreign tea and coffee, as well as a wide array of alcoholic beverages to choose from that will surely make your stay at PLONK enjoyable.
Highlights
Organic and natural wines
International beers and spirits
Brazilian & Ethiopian coffee
Classic cocktails
Large brunch selections
Unique events
9.  Hopscotch
At Hopscotch, the philosophy is simple. In order to have good times, patrons only need to have good food and drinks alongside good company. You bring the company and Hopscotch will provide you with whimsical beverages partnered with scrumptious barbecued meals.
To delve in deeper, you'll find that Hopscotch gladly features Singaporean culture in all of their menu items. However, they're not one to be traditional when it comes to drinks, so you'll find yourself pleasantly surprised with how they've managed to shake things up a bit when you're opting for something a little more alcoholic during your stay.
Highlights
Grilled menu items
Available for private events
Unique drinks
8.  Teo Heng KTV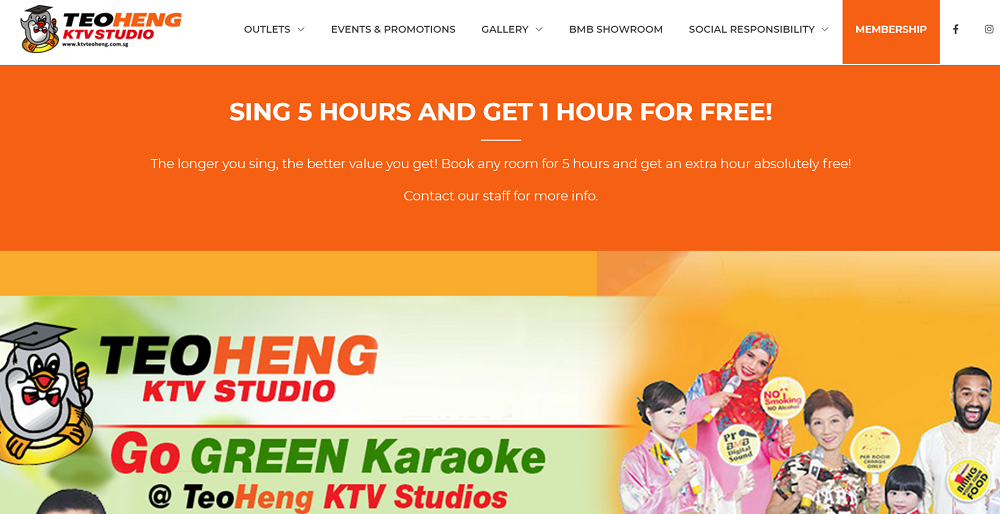 BEST FOR 
Entertainment nights
WEBSITE
https://ktvteoheng.com.sg/
ADDRESS
865 Mountbatten Road, #01-83B, #01-77 to 82, Katong Shopping Centre Singapore 437844.
CONTACT DETAILS
Tel: 63456513 / 64402794
Email:

[email protected]

OPERATING HOURS
Mon – Fri: 13:00 – 01:00
Sat/Holiday Eve: 12:00 – 02:00
Sun: 12:00 – 01:00
If your family is looking for a child-friendly, affordable, and practical karaoke place, Teo Heng KTV is the place to go! Their team offers affordable prices, with their drinks sold at $1 per can as a special mention. Moreover, they encourage customers to bring their own food, making the experience much more pragmatic!
Created in 1989, Teo Heng KTV is known for its no alcohol and no smoking policies, thus promoting a healthier karaoke culture. This allows all ages to partake in the joy and team-building that a high quality karaoke system can bring.
Highlights
No alcohol, no smoking, no frills
Booking for more than 5 hours gives you one extra hour for free
Budget platform for karaoke lovers
Customer Reviews
"Teo Heng was very accommodating to my request to hold a friend's 21st birthday party. Admin was quick to respond and even when calling the outlet itself, they were all accommodating to my requests for information. That being said, I've used Teo Heng a couple of times before and they always keep their rooms clean and tidy. I will not hesitate to come back again and recommend it to anyone looking for a place to Karaoke!"

"Would like to commend the staff members (especially the lady service staff member) at Star Vista for providing impeccable customer service this evening in trying to help us to find an available karaoke room even though we didn't have a booking."

"Went to Teoheng Causeway Point to spend time with my family! A great place to create memories with my family! The sound system is good, the place is clean. Staff even came in to ask if we need anything. Great service! Would defintely be one of the top choices for my next family gathering!"
10.  KStar
BEST FOR 
Entertainment nights
WEBSITE
https://www.kstar.com.sg/
ADDRESS
181 Orchard Road, Orchard Central #05-01, Singapore 238896
CONTACT DETAILS
6634 2801
OPERATING HOURS
Sun to Thurs: 12 PM to 3 AM
Fri to Sat: 12 PM to 6 AM
If you are looking to sing your hearts out and have an unforgettable time with your loved ones, be sure to visit the first themed karaoke bar in Singapore – K.STAR! Renowned for their creative, photographic rooms as well as their event services, they provide each customer with a uniquely K.STAR experience. As an excellent team, they are able to inculcate a vibrant energy in their service by catering to your specific preferences. Good food and beverages (both alcoholic and non-alcoholic) are also served, enabling you to sustain an electrifying experience with your family, friends, and lovers!
Highlights
Offers 25 unique rooms with creative decorations
Photo-worthy environment
Adjustable lighting which depends on the customers' desired mood
Customer Reviews
"The beautifully theme[d] room will also encourage those who are always shy and reserved to relax and sing without fear as everyone who step into K.Star will feel like a star!" –Iviana Thui

"K.STAR Karaoke definitely brings something new to the table with its top-notch decor. Since the charges go by room, it's better to come as a group. But it's also worth splurging the dough here if you're celebrating a special occasion as a couple, seeing as you're not going to get a similar experience elsewhere!" –thesmartlocal
11. Maison Ikkoku
BEST FOR
Cocktail Bar
MENU
Menu
WEBSITE
ADDRESS
20 Kandahar Street, Singapore 198885
CONTACT DETAILS
[email protected]
Tel: +65 6294 0078
OPERATING HOURS
Sunday to Thursday
6:00pm – 1:00am
Friday, Saturday & Eve of PH
6:00pm – 2:00am
Maison Ikkoku is the brainchild of Ethan Leslie Leong, a director, chef, and mixologist.
He conceptualised Maison Ikkoku's interior to be a blend of the old and the new, a combination of timeless serenity with the unique 2-in-1 experience.
The establishment's bespoke drinks is one of their main selling points, all of which promote a sense of "openness", encouraging interaction between people.
Maison Ikkoku boasts an organic-meets-trendy feel with the ambience their place exhibits. They have been awarded with the Best Cocktail Bar voted by the people of Singapore.
If you are looking for a chic restaurant serving modern Japanese cuisine and Bespoke Cocktail Bar, Maison Ikkoku will surely be a perfect go to bar and restaurant.
Highlights
Cosy Ambiance
Bespoke Cocktails
Japanese Cuisine
Customer Reviews
"This was everything I could hope for in a small bar. The drinks were unique and innovative. The ambiance was clean, classy and stylish. The soft jazz in the background made conversation easy. If you are looking for a place to hang with friends and not have to yell to each other while you catch up, I can't imagine a better choice then Maison Ikkoku."
"Best bespoke cocktails, customised to exactly how I liked mine. Fantastic ambiance great for a night out with friends but still romantic enough for couples to hangout by the bar. Love it!"
12.  Paulaner Bräuhaus Singapore
| | |
| --- | --- |
| BEST FOR    | Authentic German craft beer |
| WEBSITE | |
| ADDRESS | 9 Raffles Boulevard #01-01 Millenia Walk 039596 Singapore |
| CONTACT DETAILS | +65 6883 2572 |
| OPERATING HOURS | Monday – Sunday: 11:00 AM – 10:30 PM |
If you're looking for a great time drinking the finest of craft beers, then Paulaner Bräuhaus Singapore is the perfect place for you. 
They offer a 1-for-1 package on their 0.5L draft beers, all day every day, except on Fridays when it's only available until 7:00 PM. They even brew their beer on-site using only the best ingredients.
They only use four ingredients—malt, hops, water, and yeast—to brew that authentic and distinct Bavarian craft beer. To add to the German feel, Paulaner Bräuhaus Singapore also serves a menu filled with traditional beer garden dishes like sausage salads.
Highlights
Authentic draft beer and beer dishes

High-quality ingredients

In-house brewing

Seasonal and special brews
Customer Reviews
Customers seem to enjoy everything about Paulaner Bräuhaus Singapore, from beer and food to its ambiance. Here are reviews to tell you more:
"love it here, lovely atmosphere, happy hour on drinks, good selection of food, really good menu, we all enjoyed our meal here. The staffs and service was really good specially RANA, he is very attentive, 👍👍"
"A place where you enjoy happy hour with a glass of cool gold or dark beers.  Never stop at 2 beers 🍻"
"Try their happy hour, you're gonna love this place! Best beer in SG"
13. Coq & Balls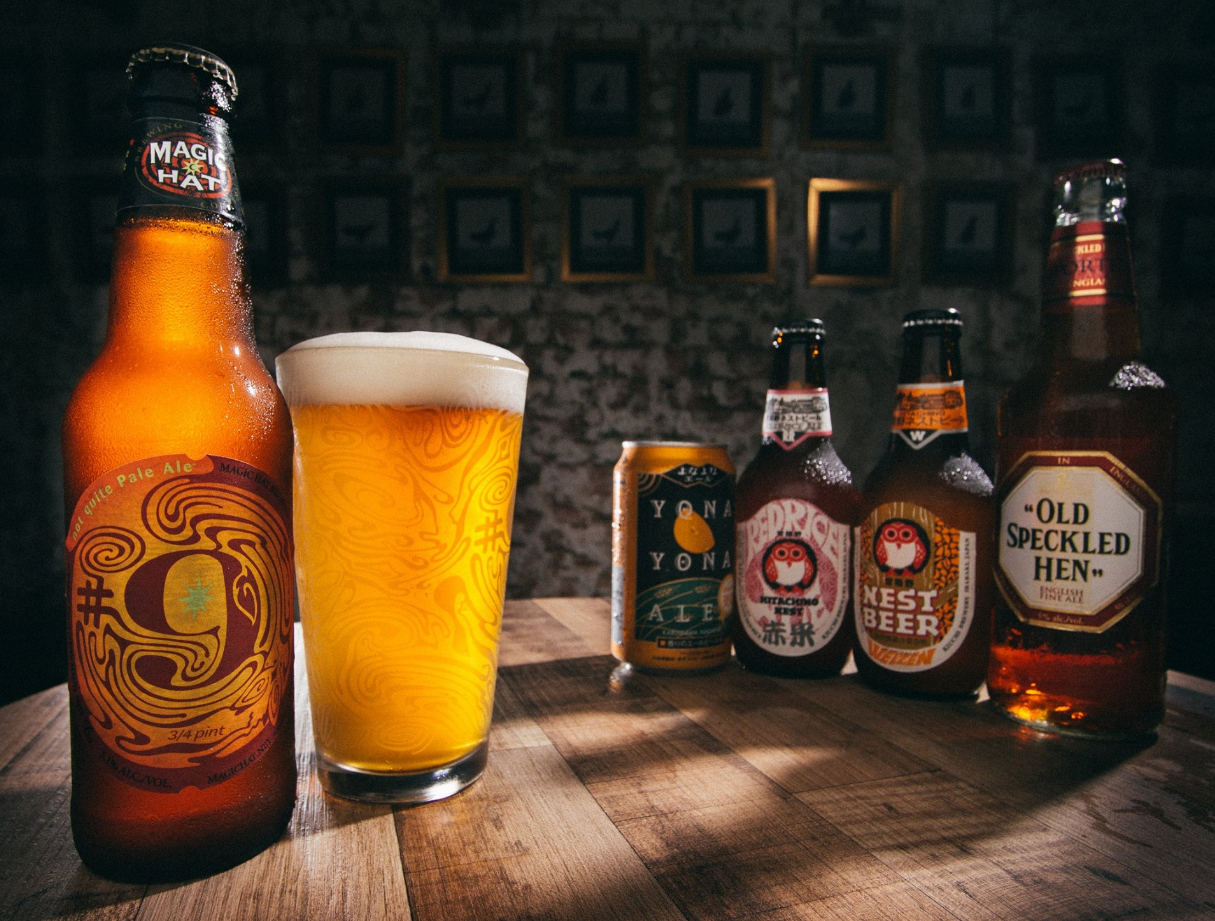 Located in the heart of Tiong Bahru, Coq & Balls is a great place to hang out with your friends any day of the week. Bo Bo Tan Gardens was reclaimed by the authorities and the proud rooster was slowly integrated into local legend.
The food they serve is the embodiment of the legend they are most known for, and their regulars can attest to this. They also have a good bar that has proven its reputation throughout the years.
With reasonable price, Coq & Balls stood the test of time. They will continue to serve everyone with tasty treats, good drinks, and amazing tales of old.
Highlights
Cosy hangout place with friends
Good food for everyone
Amazing bar drinks
14. TAP Craft Beer
If you're looking to have a good time with friends while enjoying equally good drinks, then we recommend TAP Craft Beer.
TAP Craft Beer has several branches all over the island, and has steadily built up a reputation for serving high-quality signature beverages. They have a total of 20 craft beers and a specially designed menu that changes every month, so you can expect to be pleasantly surprised every visit. 
The TAP Craft Beer menu features various mains, platters, appetisers, burgers, pastas, rice meals, and finger foods to choose from. Some of our personal favourites are the Wild West Burger, the Thai Fish Cake, the Bangers Platter, the Short Rib Beef Stew, the Thai Seafood Pasta, and the Green Curry Chicken. 
For their best craft beers in Singapore, the menu selections vary depending on the branch. With their wide range of collections, you can try a variety of tastes and styles.
Highlights
Private event gathering
Special promotions
Customer Reviews
Customers have recommended TAP Craft Beer because of the simple style and dynamic craft beer servings. A customer wrote this post on Google Reviews:
"Was told by a friend to try this place. Gem in the area. Staff are friendly and its a simple place that serves good food to go with 20 different types of beer. i only managed 3 today. The variety and vibe is great. However, if you are looking for an artsy, glam bar, this is not the place.  Will be back."
15. Standing Sushi Bar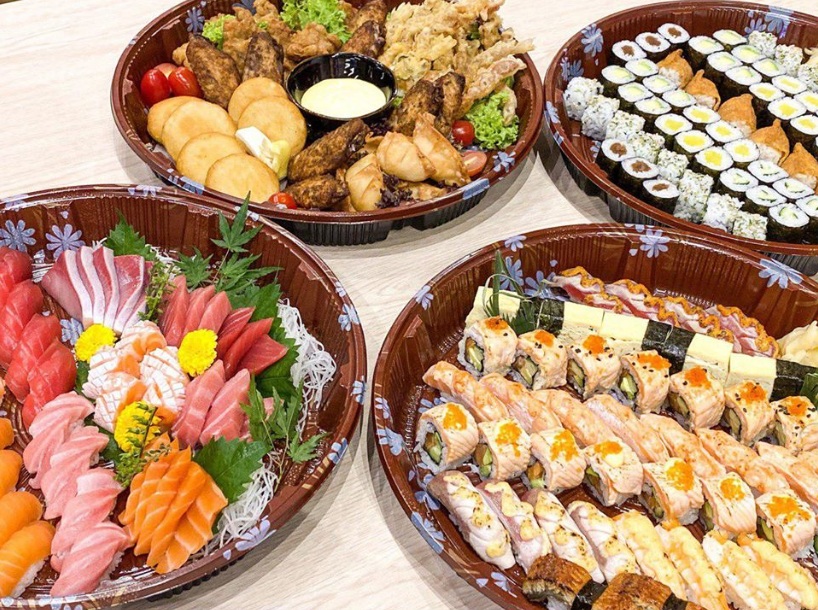 BEST FOR
A true, standing sushi bar concept from Japan, while maintaining high quality products
PRICING
WEBSITE
https://standingsushibar.com/
ADDRESS

331 North Bridge Road

Unit 01-04 Odeon Towers

Singapore  188720'

 

5 Straits View

B2-47 Marina One

Singapore  018935

CONTACT DETAILS

+65 6333 1335 (Odeon Towers)

+65 8754 7796 (Marina One)

OPERATING HOURS

Marina One
Lunch available from 11:30 AM – 2:30 PM Mon – Sat
(last order 2:15 PM)

Dinner Available from 5:30 PM – 9:00 PM on Mon & Thurs
(last order 8:45 PM)

Dinner Available from 6:00 PM – 9:00 PM on Tues – Fri
(last order 8:45 PM)

Dinner Available from 6:00 PM – 8:00 PM on Sat
(last order 7:30 PM)

Odeon Towers
Lunch available from 12:00 PM – 2:30 PM on Mon – Fri
(last order 2:00 PM)

Dinner available from 5:30 PM – 10:00 PM on Mon – Fri
(last order 9:15 PM)

Available all day from 12:00 PM – 10:00 PM on Sat & Sun
(last order 9:15 PM)
If you're on the hunt for a place that offers both mouthwatering food and great drinks, then we recommend the Standing Bar Sushi for your list of places to visit.
The Standing Bar Sushi is inspired by the standing sushi bars in Tokyo, so customers can expect high-quality, sumptuous sushi at affordable rates. The restaurant has a menu that features a wide array of dishes, including robatayaki, tempura, and sashimi.
Aside from ala carte options, the Standing Bar Sushi also has excellent set meals to choose from. Not to mention the selection of drinks that they have to offer.
As expected from a Japanese restaurant, there are numerous Sake choices on the menu, as well as Umeshu, Whisky, Shochu, Red Wine, and White Wine. 
Interested? You may find the Standing Bar Sushi in two locations: One in Odeon Towers and the other in Marina One.
Service Highlights
High-quality and healthy sushi
Affordable selection
Great lunch selection and dinner set meals
Wide range of Sake options
16. Kinki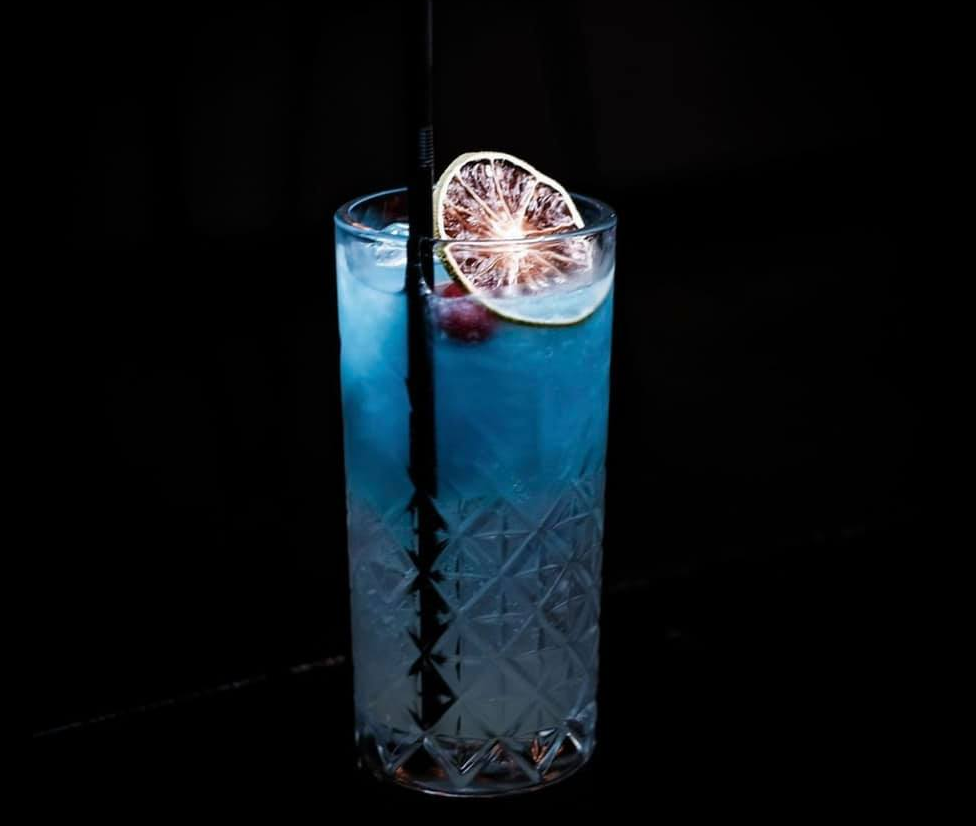 BEST FOR
Urban Japanese Restaurant and Bar
PRICING
WEBSITE
https://www.kinki.com.sg
ADDRESS

70 Collyer Quay
#02-02 Customs House
Singapore 049323

CONTACT DETAILS

T: +65 6533 3471
M: +65 8363 6697
[email protected]

OPERATING HOURS

Mondays – Saturdays 12pm-3pm and 6pm-10.30pm
Sundays 12pm-3pm
Next on our list is a restaurant-bar that offers quality drinks, food, and ambience.
Located in Collyer Quay, Kinki is a Japanese-themed establishment known for bringing a new age twist to the scene.
The restaurant and rooftop bar are honestly some of the most eye-catching locations we've come across so far, with the restaurant featuring art murals on by Sean Dunston, and the rooftop bar designed with sick new graffiti by local artist ANTZ. 
Aside from the ambience and environment, Kinki is also well-known for their menu, which features various traditional and contemporary Japanese dishes. There are options for quick nibbles and full meals alike, and all of them are guaranteed to be fresh and tasty.
For the drinks, customers can choose from a wide array of options, some unique to the Kinki menu and others more typical such as Japanese Sake, Plum Wine, and Shochu.
For the happy hour, draught beers and house red and white wines are available at $26 for a set of two. If you're into cocktails, some are priced at 20% off. 
Service Highlights
Happy hour runs from Monday to Friday 5PM to 8PM
Extensive food and drinks menu
Eye-catching, modern environment
Excellent customer service
Amazing deals for happy hour
17. Alchemist Beer Lab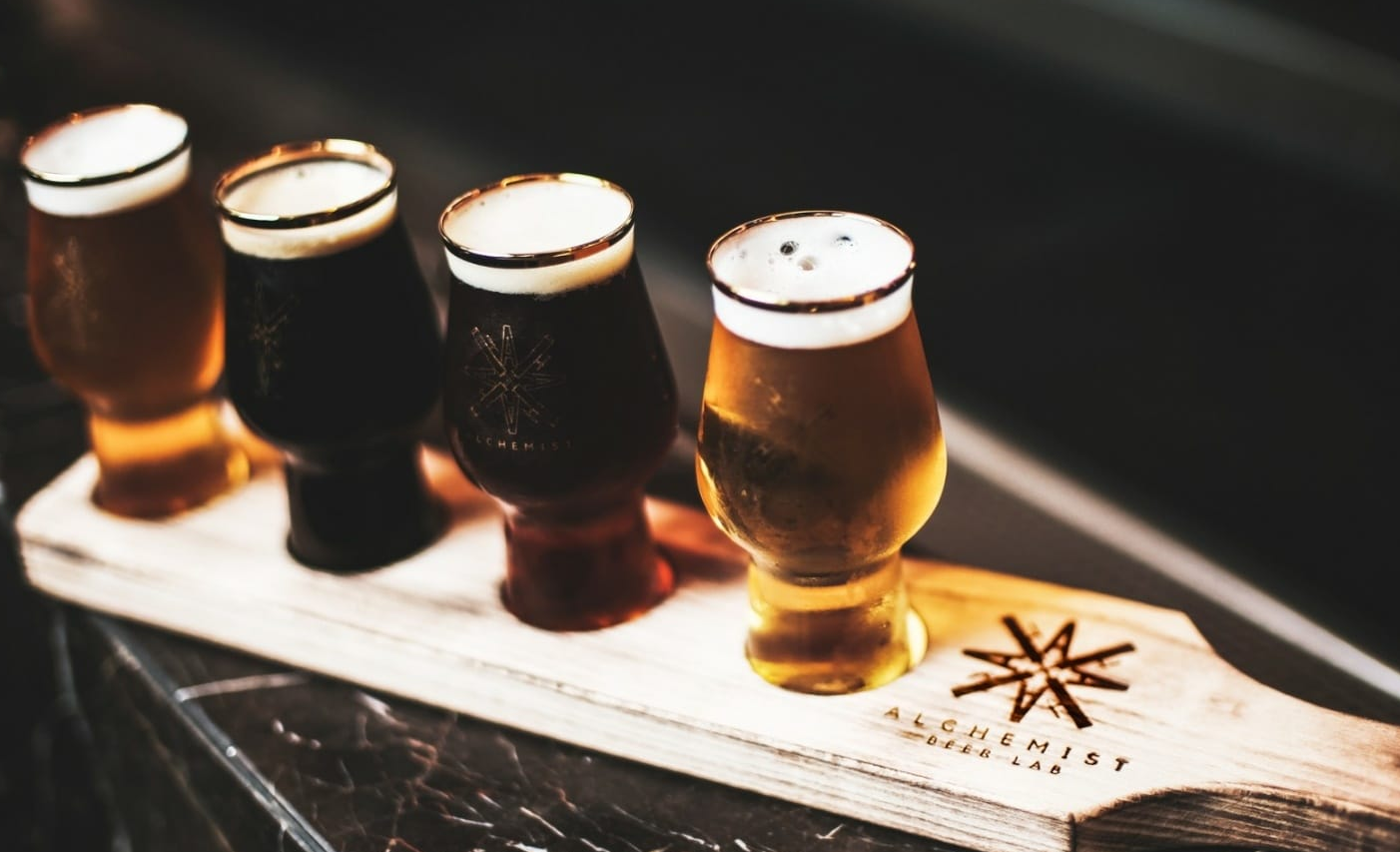 | | |
| --- | --- |
| BEST FOR | Draft Beer and Cocktails |
| PRICING | |
| WEBSITE | http://www.tab.sg |
| ADDRESS | South Beach Avenue, 26 Beach Road, #B1-16 Singapore, Singapore 189768 |
| CONTACT DETAILS | +65 6386 4365 |
| OPERATING HOURS | Monday to Saturday: 2PM – 10:30PM |
Alchemist Beer Lab is the brainchild of the same team behind the Little Island Brewing Co., a microbrewery-pub located at Changi Village.
What sets Alchemist Beer Lab apart, though, is the drinks set up that the establishment has to offer its guests.
See, Alchemist Beer Lab is the first beer infusion bar in the world to house 16 sleek, state-of-the-art towers. These towers allow Alchemist Beer Lab to introduce various fresh ingredients and infuse it into the beer and cocktails. 
The progressive system that Alchemist Beer Lab follows allow the establishment to offer customers a wide range of draft beer and cocktails, many of which are brewed at Little Island Brewing Co.
If you're looking to try out Alchemist Beer Lab's cocktails, we definitely recommend the Kombucha Crush, which is made with kombucha, fig brandy, and citrus; as well as the Camellia, which consists of the Bacardi Carta Blanca, Thai ginger, rose, elderflower, and martini bitters.
Other drinks that are served at the Alchemist Beer Lab include white, red, and sparkling wine, sake and shochu, whisky, gin, spirits, and a few non-alcoholic drinks. The menu also features various snacks, tapas, and meals that are great accompaniments to the large selection of drinks. 
Service Highlights
Open six days a week
Large selection of alcoholic drinks
Offers non-alcoholic drinks
Various snacks, tapas, and seafood and meat dishes available
18. The Secret Mermaid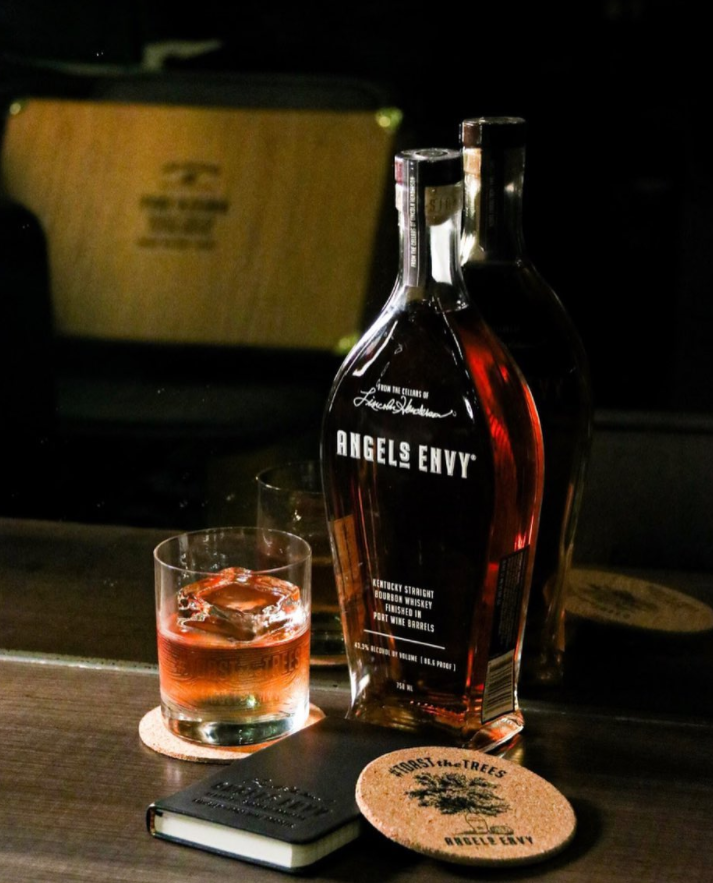 BEST FOR
Cocktail Subscription
PRICING
WEBSITE
https://www.thesecretmermaid.com
ADDRESS

10 Collyer Quay, B1-08 Ocean Financial Centre Singapore, Singapore 049315

CONTACT DETAILS
OPERATING HOURS
Monday:
17:00 – 23:00
Tuesday:
17:00 – 22:30
Wednesday:
17:00 – 23:00
Thursday:
17:00 – 23:00
Friday:
17:00 – 23:00
For a one-of-a-kind drinking and happy hour experience, we recommend visiting The Secret Mermaid on your next night out.
The Secret Mermaid can be found in the heart of the Raffles Palace. Here, guests can have a splendid time alone or with company, lounging in a renowned tasting room that focuses on American craft spirits, cocktails, and small plates. 
Some of the drinks served at The Secret Mermaid are draft beer, bottled or can beer, classic drinks with a twist, house wine, non-alcoholic drinks, as well as various signature drinks. There are also several drinks limited to happy hour.
One of these drinks is the Hazy Daisy, which is made with Gin infused with Rose & Basil, Elderflower, Aperol, Citrus, and Soda — priced at $14 during happy hour and $18 during regular hours. Another drink we recommend is the Sherry Baby, which is made with Pedro Ximenez Sherry, Fino Sherry, Pineapple Shrub, Lemon, and Orange Bitters — priced the same as the Hazy Daisy.
Aside from the large selection of drinks, The Secret Mermaid's menu also features different snacks and treats that pair well with the beverages that they have to offer. They have dish options for vegetarians such as Fried Broccoli, Fried Mushroom, and Truffle Mushroom Fries, as well as other options for those with no dietary restrictions.
If you're into seafood, The Secret Mermaid can also appeal to your palate with their Salmon Sashimi, Ikura Oysters, Fresh Oysters, and Coconut Prawn Tacos.
Service Highlights
Extensive list of drinks and snacks
Sophisticated ambience
Open during weekdays
19. Tanuki Raw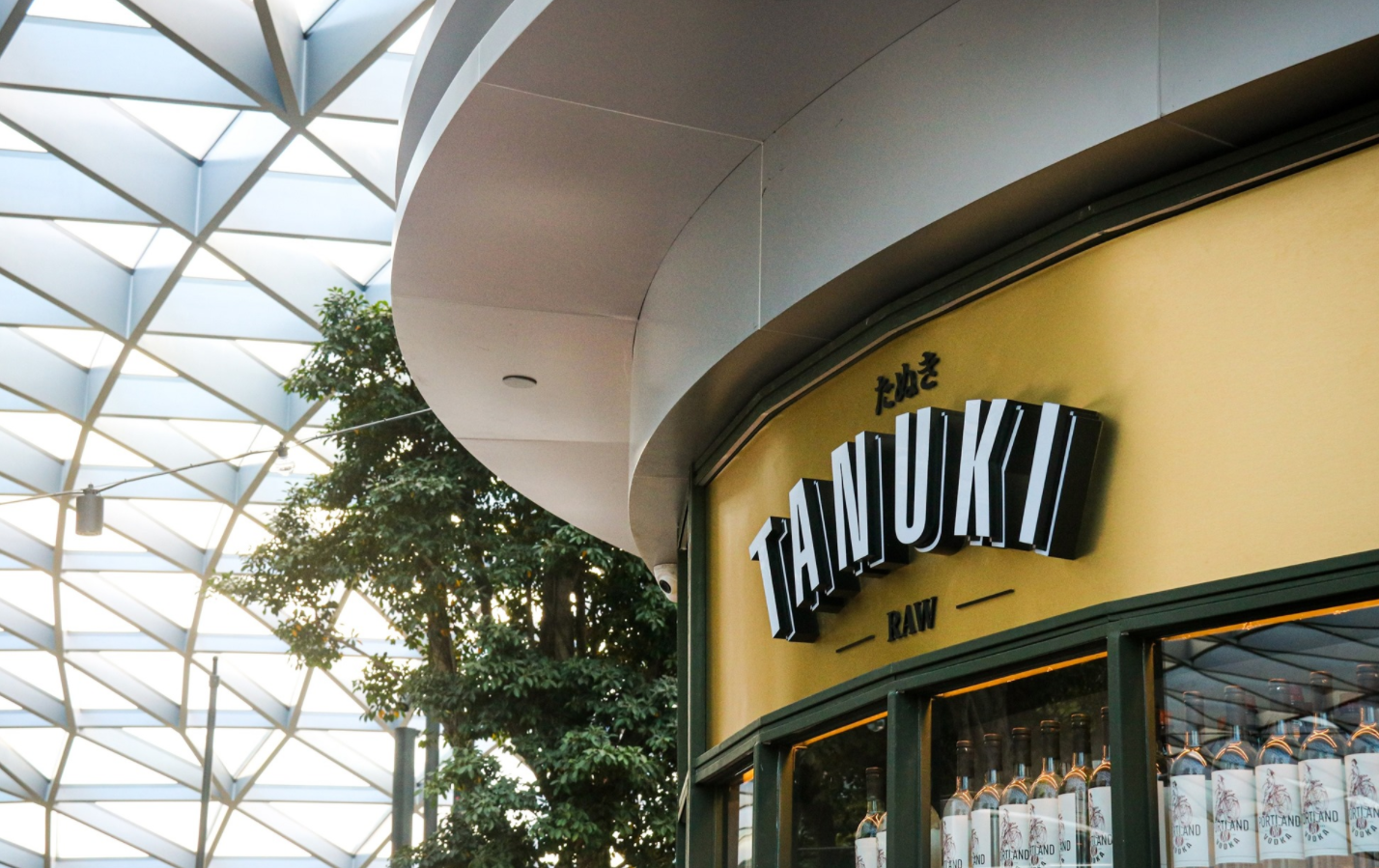 BEST FOR
Japanese-Inspired Cuisine
PRICING
WEBSITE
ADDRESS

Orchard Central
Orchard Central #04-01
181 Orchard Road 238896

National Design Centre
National Design Centre #01-05
111 Middle Road Singapore 188969

Jewel Changi
Jewel Changi Airport #05-502
78 Airport Boulevard Singapore 819666

Funan (within Grafunkt)
Funan 04-01 to 06
107 North Bridge Road 179105

CONTACT DETAILS

Orchard Central: 6636 5949

National Design Centre: 9035 9398

Jewel Changi: 8590 4900

OPERATING HOURS

Orchard Central
Dine in from 11:30AM – 9:30 PM daily
(last order 9 PM)

National Design Centre
Coffee from 10:30 AM
Dine in from 11:30AM – 10:00 PM daily
(last order 9:30 PM)

Jewel Changi
Sun – Thurs: 11:30 AM – 10:00 PM
(last order 9:15 PM)
Fri – Sat: 11:30 AM – 10:30 PM
(last order 9:40 PM)

Funan (within Grafunkt)
Tuesday – Sunday: 11:30 AM – 10 PM
The next entry on our list, Tanuki Raw, is a bar and restaurant known for serving modern Japanese-inspired cuisine. 
Tanuki Raw has four branches scattered across Singapore. They can be found in Orchard Central, the National Design Centre, Jewel Changi, and Funan. 
No matter the branch that customers visit, they can expect only the best possible service and dining experience from Tanuki Raw. This is because the restaurant and bar is committed to providing excellent customer service, with the staff trained to be polite, courteous, and quick on their feet.
Moreover, Tanuki Raw's menus are feature some of the most mouthwatering dishes that we've encountered on our food and drinks journey. The menu varies depending on the branch visited, but they have the commonality in that the dishes are always made with high-quality ingredients.
As for happy hour, the offerings change based on the location as well. For example, happy hour at Orchard Central features freshly shucked oysters for $2,  five slices of salmon sashimi for $7, beer for $10, and martinis and cocktails for $12-14. 
Service Highlights
Fresh oysters and sashimi for happy hour
Menus vary depending on location
Four locations available island-wide
Extensive food and drinks menu
20. Best Brew Singapore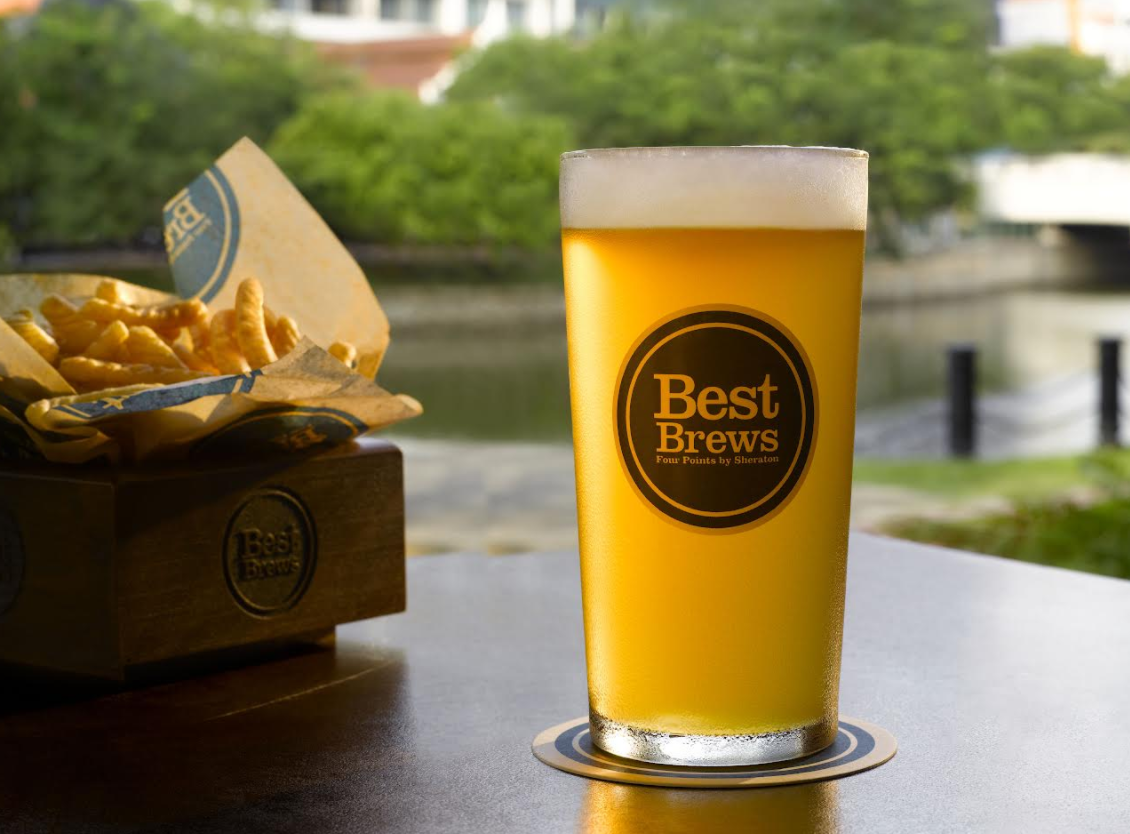 | | |
| --- | --- |
| BEST FOR | Local Craft Beer |
| PRICING | |
| WEBSITE | |
| ADDRESS | 382 Havelock Road Singapore, Singapore 169629 |
| CONTACT DETAILS | |
| OPERATING HOURS | Daily: 8.30 AM – 10.30 PM |
Another establishment to consider for your next night out is Best Brew Singapore.
Best Brew Singapore is a coffee house by day and a craft beer bar by night, offering an extensive food and drinks menu as well as a stunning panoramic view of the iconic Singapore River along Robertson Quay. 
Here, customers can easily have a merry good time by themselves or with companions. The staff, upon entering, are warm and welcoming, and work to serve orders as quickly as possible.
The menu isn't anything to scoff at, either, given the array of options that customers can choose from. The drinks menu features various local craft beers as well as imported ones alongside cognacs, liquers, house pours, wines, single malts, and even tea. 
Of course, given the chance, we recommend trying out the drinks at least once, but if you have to choose only one, then we recommend Best Brew Singapore's signature Tall Tale Pale Ale. Exclusively brewed for the hotel, this medium bodied pale ale (4.3 percent alcohol) contains a pleasing floral aroma and mild-hoppy finish.
It possesses zesty citrus notes, which makes it highly versatile and quaffable with most foods, especially the range of bar bites offered at Best Brew Singapore.
For something to eat, there are various bar snacks, like calamari, sweet potato fries, and Mexican party wings. If you're looking for something heavier, Best Brew Singapore also has an all-day breakfast menu as well as various mains. 
Service Highlights
Open seven days a week
Indoor and alfresco seating available
Large selection of food and drinks
21. Amara Sanctuary Resort Sentosa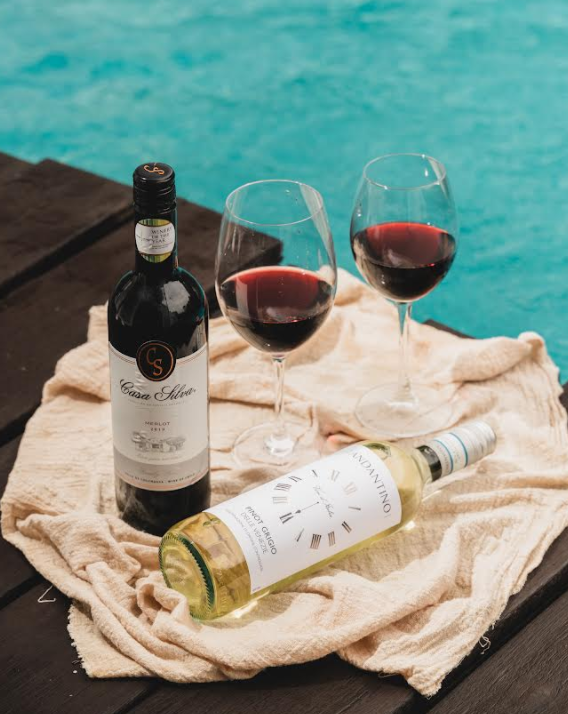 BEST FOR
All Day Dining Restaurant with Alfresco
PRICING

Contact for more information

WEBSITE
ADDRESS

1 Larkhill Road, Sentosa Island,
Singapore 099394

CONTACT DETAILS

+65 6825 3866 / +65 6825 3861

OPERATING HOURS

Daily from 7:00 – 22:00
Another excellent happy hour spot in Singapore can be found in Sentosa Gateway, particular in Amara Sanctuary.
Amara Sanctuary is an idyllic retreat which maintains a superb balance between old-world charm and contemporary architectural style. The resort is just a few minutes from Singapore's Central Business and Shopping Districts, making it one of the more accessible locations on the island.
As for the bar itself, Amara Sanctuary's Shutters Restaurant offers an experience like no other.
Set in a lush garden, the Shutters Restaurant features an elegant, soothing environment complete with mood lighting, chill music, and alfresco setting. Friends, family, and even romantic partners can enjoy great drinks and scrumptious food while basking in nature in the Shutters Restaurant. 
Foods and drinks (both alcoholic and not) are unforgettable as well. Each and every selection from the Shutters Restaurant's menu is made with care and the finest ingredients available. 
In terms of customer service, the Shutters Restaurant is also second to none. While the bar is often busy, the staff more than makes up for it by ensuring that customers are served as quickly as possible. 
Service Highlights
Open seven days a week
Accessible location
Outdoor bar
That's it for our list of the bars with the best happy hours in Singapore! Have you already visited at least one of our picks? If so, share with us your thoughts as we'd like to know more about what people think of their services.
For more options, see these places with the best set lunches in Singapore. Most of them offer a happy hour menu, letting you have their crafted cocktails with amazing food at great prices!