47 Top Wedding Photographers in Singapore for 2021
When done right, wedding photos are among the most beautiful snaps possible. Ask any of the providers of the best wedding photography in Singapore, and they'll tell you it's as much about the skill of the photographer as the inherent joyfulness of the event itself.
That being said, it's still advisable to get the best wedding photographer in Singapore if you can for your own wedding. A great photographer can make the difference between a good wedding photo and a spectacular one.
We're rounding up the outfits providing the best wedding photography in Singapore today. The following top wedding photographers in Singapore are the ones you should tap first when seeking someone to capture all those special memories you want immortalised on your walls.
1. Bittersweet Photography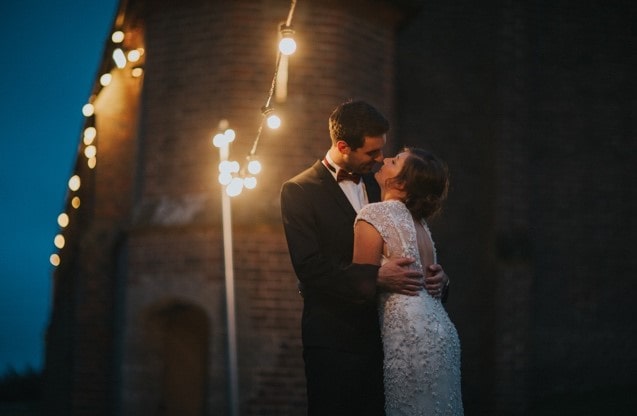 The art of capturing sweet moments is Bittersweet Photography's cup of tea. You can rely on them to capture photos that will forever remind you of your wedding.
Many consider Bittersweet to be the best wedding photography in Singapore for candid and natural shots.
Photography tip: Can't decide which style of photography you want for your big day? We suggest you contact a freelance wedding photographer in Singapore and arrange for a photoshoot a few weeks or months before your big day. 
Essential Information
Contact Number
Website
Services
Actual-day photography
Pre-wedding photography
Family photography
2. Vera Morgana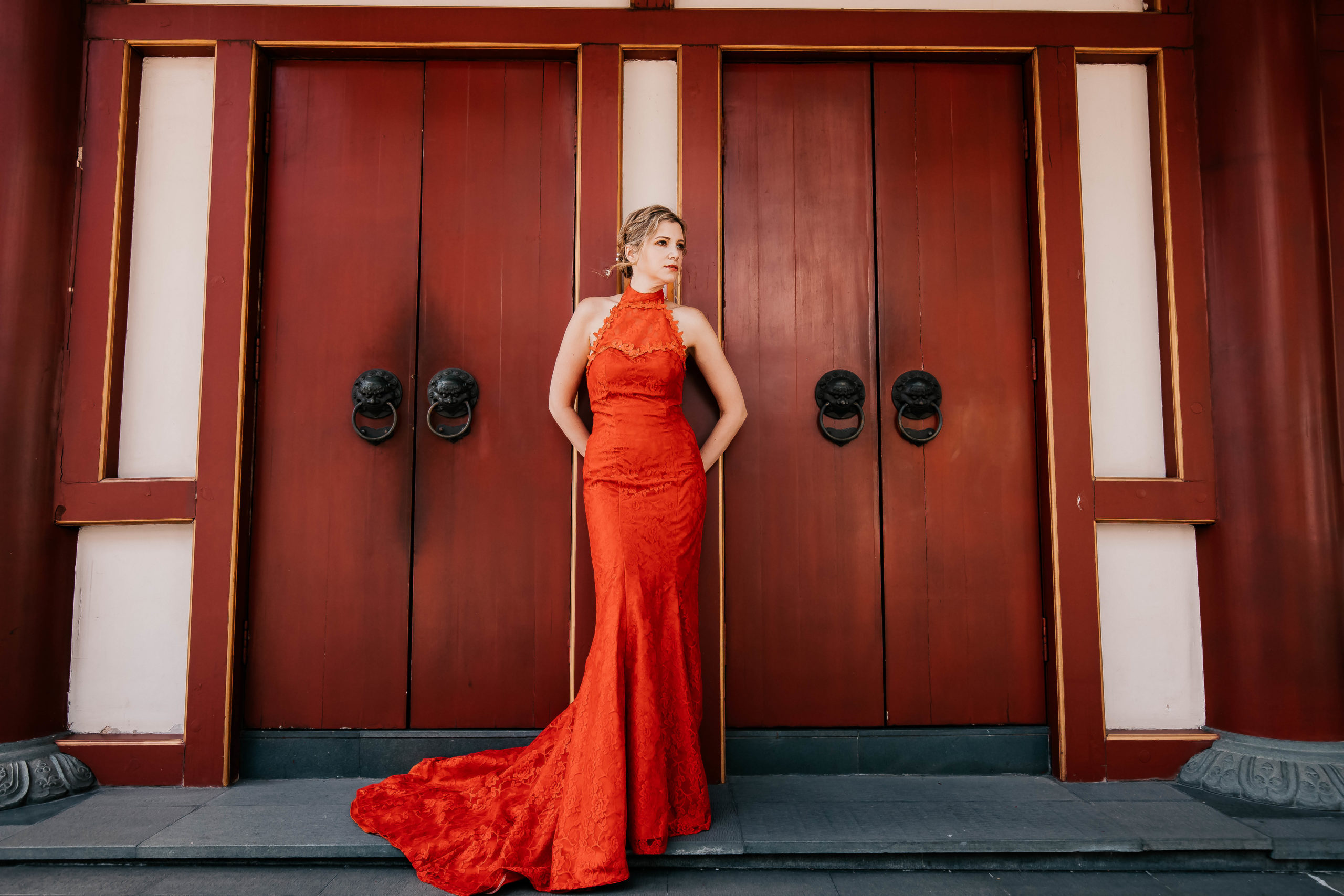 *Photo from Vera Morgana's website
Vera Morgana believes in the saying, "The noblest art is that of making others happy." She always puts her clients first and works with them based on their preferences.
Her portfolio shows fun and adventurous projects with highlights on the important details that make the moment personal to the couple. She also loves using themes to create a fairytale-like story that the couple can treasure forever.
Besides being an author, Vera Morgana is a passionate photographer that specializes in weddings. To back her credentials in the industry, she was featured as one of the 31 top wedding photographers in the island by Shutterturf. 
Her styles include emotive and natural photography which highlights the beauty of her photos. Additionally, she works with clients to bring their chosen themes to life.
Aside from weddings and pre-wedding photoshoots, Vera Morgana can take projects on proposals and maternity shoots. Her other services include photo editing, photo printing, custom albums, and the likes.
In terms of pricing, we also appreciate the different packages to choose from. A 2-hour wedding coverage costs from $300 up to $1200 for a full-day coverage.
To cater to a lot of clients, Vera Morgana can speak in different languages. We like that she can accommodate couples of different backgrounds.
Photography tip: Can't decide which style of photography you want for your big day? We suggest you contact a freelance wedding photographer in Singapore and arrange for a photoshoot a few weeks or months before your big day. 
Essential Information
Contact Number
Website
Services
Wedding

Pre-wedding

Proposal

Maternity
Customer Reviews
Here are some feedback from their clients:
"Working with Vera was really easy and fun! She is really easy-going and very adept at capturing the best moments out of any scenes. Vera has innovative ideas as to where to take unique shots and poses, with her creativity and skills I'm so delighted to see that the outcome of the photos are extraordinary! Thanks again, Vera!" – Yee Ni & Derrick
"Fantastic experience with Vera. Photographs came out beautiful. She is super easy to work with. Very quick on turn around from confirmation stage to photograph delivery. Professional and Super talented. Will be going back to her for future photography sessions" – Natasha & Akshay
3. Forever Pixels Arts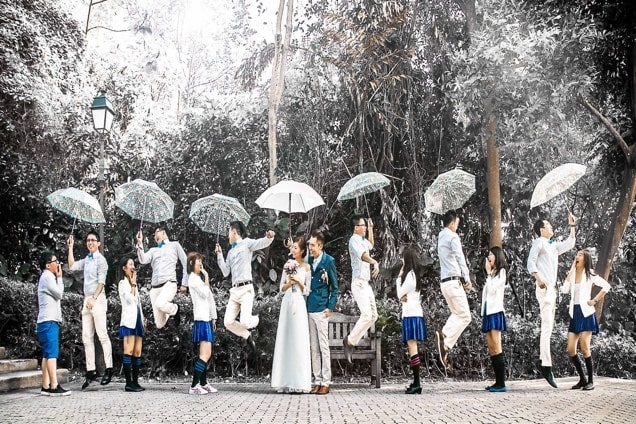 If you're after a wedding photographer in Singapore that makes magical and whimsical moments out of your big day, Forever Pixels Arts should be on your list.
Portraits and landscapes telling the story of the people in it are possible if you go with Forever Pixels Arts photos for your wedding snaps. They are passionate about photographing human encounters, which translates well when it comes to wedding photos.
Forever Pixels Arts photos tend to have a whimsical feel, which means they may be good for those who want their wedding photos to be done in that style. Their photography is fresh, vibrant, and colourful.
Essential Information
Contact Number
Website
Services
Pre-wedding photography and videography
Actual-day photography and videography
Family photography
Customer Reviews
Clients love Forever Pixels Arts photographers for their skill in capturing natural scenes. The team is also participative, so clients commend them for working meticulously during the events.
"The team was super awesome; they capture the most natural moments and most beautiful moments of our wedding. Very professional and pro active team! THANK YOU ALL FOR THE AMAZING JOB." – Jessie Ng via Forever Pixels Arts' website
4. Hong Ray Photo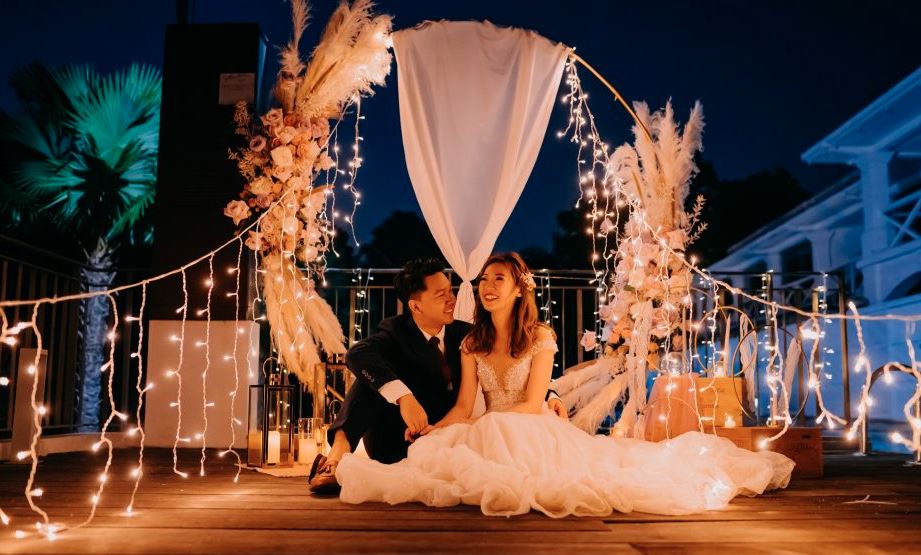 For Hong Ray, he can't find moments that are more candid and charged with strong emotions than at a wedding. So he became attracted, just like a magnet, of capturing images from these special moments in everyone's life.
Although very many years have passed since his first wedding attendance as a photographer, he still does it with the same excitement, never getting bored, because they are such unique events, each time. And this passion was so intense in his case that it managed to guide him through in business in the last 8 years by blessing wedding couples through his visual storytelling skills.
So if you're looking for a Singapore wedding photographer whose passion is in taking unique, candid and natural shots, Hong Ray is your man. 
Essential Information
Contact Number
+65 8373 8695
https://www.facebook.com/hongrayphotography
https://www.instagram.com/hongrayphotography
Website
Services
Actual Day Wedding
Solemnization
Engagement
Destination Pre-wedding
Studio
Commercial
Aerial Drone filming (Licensed)
Customer Reviews
Earning 5.0-rating from 56 Google reviews, here's one excerpt from Tushar Chouhan:
"Hong Ray is one of the best and most friendly professional photographer I've come across. He goes out of his way to make the client feel comfortable and welcome and needless to say, is an excellent photographer and professional! Within moments of meeting him, you feel like you've known him for ages – he really knows how to make his clients feel comfortable! Highly recommended!"
5. Chris Chang Photography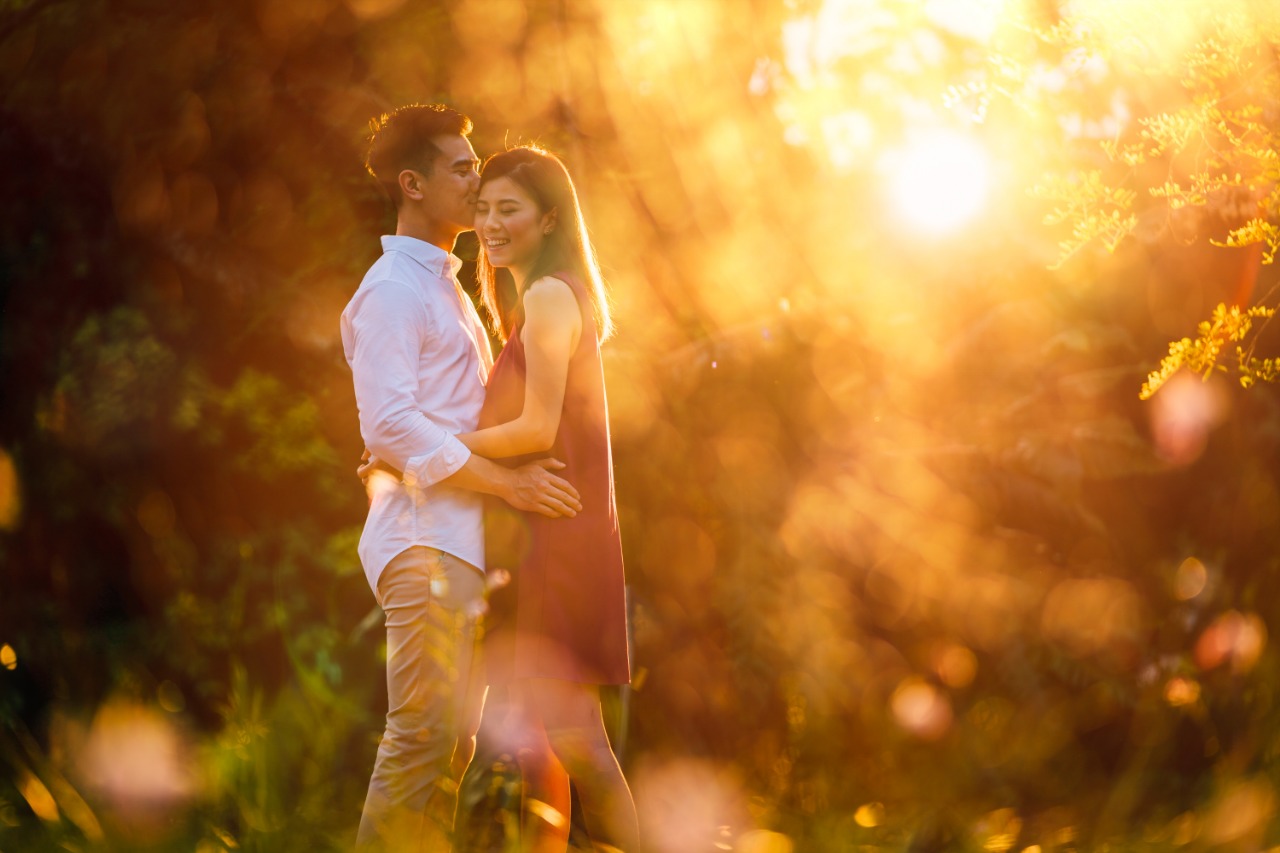 Chris Chang Photography was born out of passion for photography and the commitment to capturing raw and genuine moments especially at a person's wedding.
They provide Pre Wedding Photography, Actual Day Photography & Overseas Pre Wedding Photography that are guaranteed to highlight the most precious moments during the ceremony.
Chris Chang is a wedding photographer in Singapore who makes use of natural light to enhance every couple's big day. If this is something you'd like your wedding photographs to have a lot of, we suggest you take a look at his portfolio on his site.
From the most creative to the most candid, the team promises to provide you with photos that do not merely show images of a celebration but rather tell a story of two lovers binded as one.
Essential Information
Contact Number
Websites
Services
Pre-wedding photography

Actual Wedding photography

Overseas Wedding Photography

Wedding Videography
Customer Reviews
Chris Chang Photography has a 5.0-rating on Google. Here's one of the many positive reviews it has earned from its satisfied clients.
"We shortlisted a few Photographers for our wedding back in Sept 19. So glad we went with Chris Chang. From our first meeting till the actual wedding day, he was extremely professional and easy to deal with. We received our photos after 3 months and have been receiving compliments from our friends and family on them. The way Chris manages to capture natural and candid moments baffles us. Overall, a very satisfied customer!"
6. Vincent Tay Photography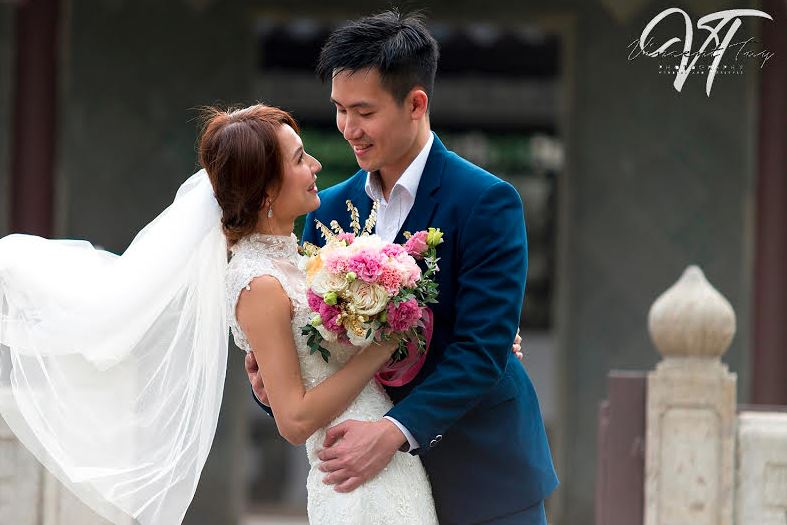 Vincent Tay Photography has been providing wedding photography in Singapore since 2012. They have helped couples capture their memorable events and intimacy of their matrimony for them and their loved ones to indulge in a beautiful love story pieced together by photos and videos.
Vincent Tay is also an award-winning member of the prestigious WPJA (Wedding Photojournalist Association). His style of work is a combination of photojournalism & lifestyle photography, and he loves capturing the emotion of each wedding and event in an artful way.
Essential Information
Contact Number
Website
Services
7. TakePikChua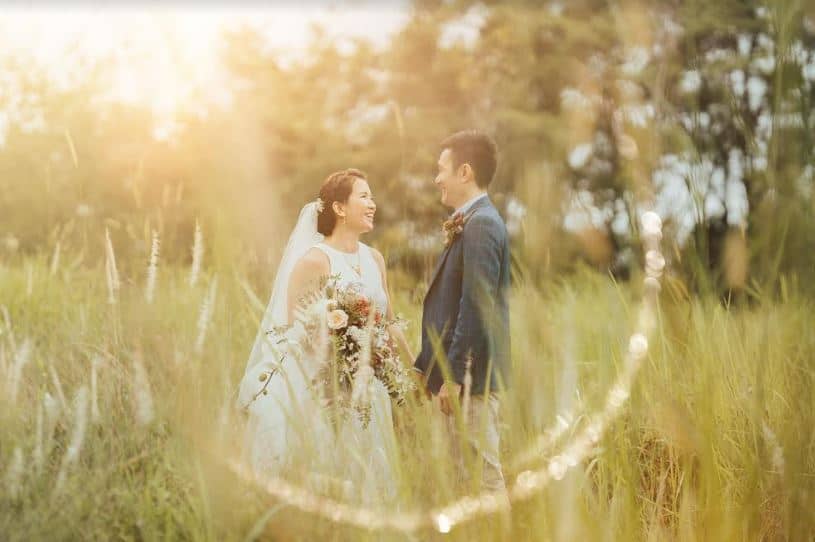 Feng Jing, the founder of TakePikChua, is recognised for storytelling raw feelings and for celebrating the fun, the love and the authenticity of you and your loved ones through her photography.
As a former Storyboard Artist for renowned TV series on international platforms like Disney and Netflix, she brings forward her skills in compositional design and effective storytelling into your photos. Her artistic eye and creativity that utilises locations and lighting, aesthetically frames your stories, relationships and celebrations into beautiful photos.
Feng Jing's warm personality is sure to make you feel at ease and to comfortably be yourself during the shoot. She is skilful in highlighting the uniqueness of relationships through photos, by giving sufficient helpful prompts to feature candidness and authenticity. She has a unique eye for stories and details even in subtle and unlikely moments, creating heartfelt and unexpected photos for you to savour from your shoot and special day.
Essential Information
Contact Details
Website
https://www.takepikchua.com/
Services
Pre & Post-wedding photography
Wedding photography
Proposal photography
Family photography
Styled photography
Customer Reviews
"We would like to convey our deepest thank you to Feng Jing and commend her on her amazing work! It was an amazing journey with her as our photographer for our wedding! And we couldn't wish for a better photographer!
Starting from even before we engaged her, she was very prompt and always took the initiative to discuss more with us to find out our needs and proposed ideas/concepts and venues to us, and really went out of the way. She was also very accommodating to our schedules and prepped us as newlyweds on the usual practices for couples.
On our wedding day, she allowed all of us to be relaxed and in our natural state, and took really beautiful candid moments of the happiness! And the photos at Fort Canning was really beautiful! Thank you for capturing the photos of the shadows & sunlight that we love so much that was lacking from our pre-wedding shoot! And for bringing props like the mirror even during the outdoor shoot, which added a further fun and special effect to our final photos!
It was a great experience to have Feng Jing as our photographer, and we appreciate the hard work and sweat she had to put in prior, during and post-wedding! Would gladly recommend anyone to engage her for your event, wedding, or all. You would not regret it!"
8. Pixioo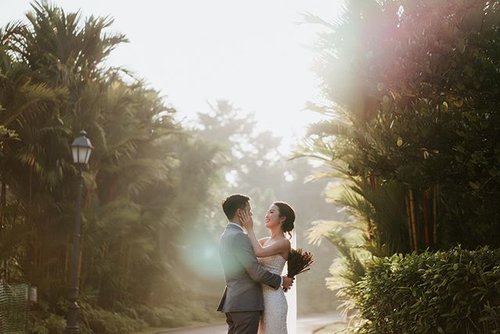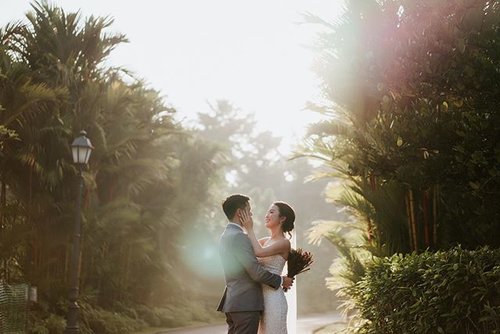 Pixioo Photography is passionate about bringing out and capturing the timeless love stories of every couple through pictures that immortalise memories for wedding couples and imprint the most natural and beautiful moments of their wedding days. Contact them to get a consultation on how to achieve your ideal wedding vision.
Essential Information
Contact Number
Website
Services
Actual-day photography
Pre-wedding photography
9. The Louvre Bridal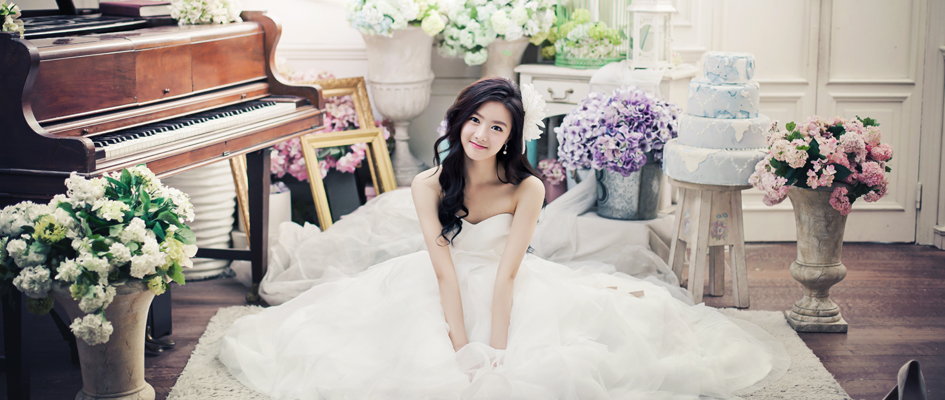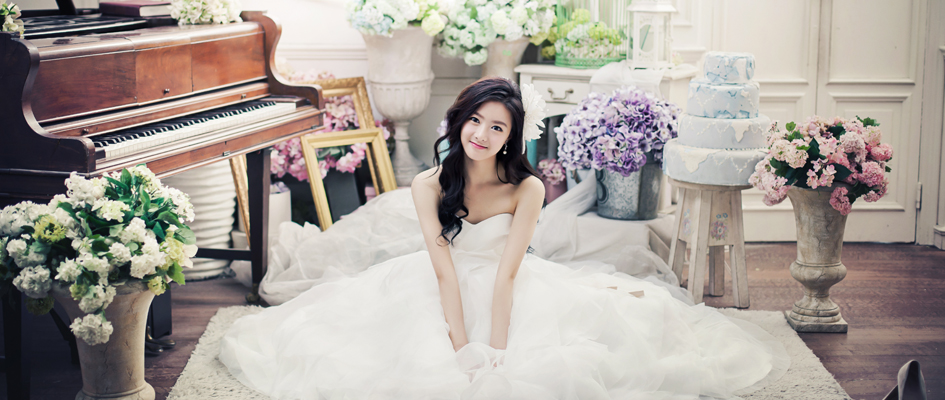 The Louvre Bridal's vision is to create artistic, modern styles, luxurious designs and couture-like quality bridal gown collections. On top of offering world-class expertise in wedding planning, they also specialize in both local and overseas destination pre-wedding photography for every bride to make true their dream wedding.
Essential Information
Contact Number
Website
Services
10. John Lim Photography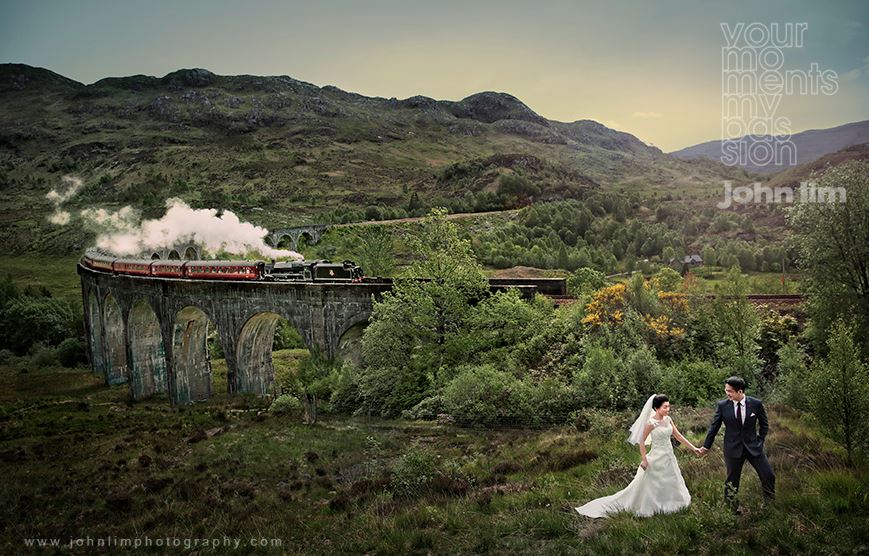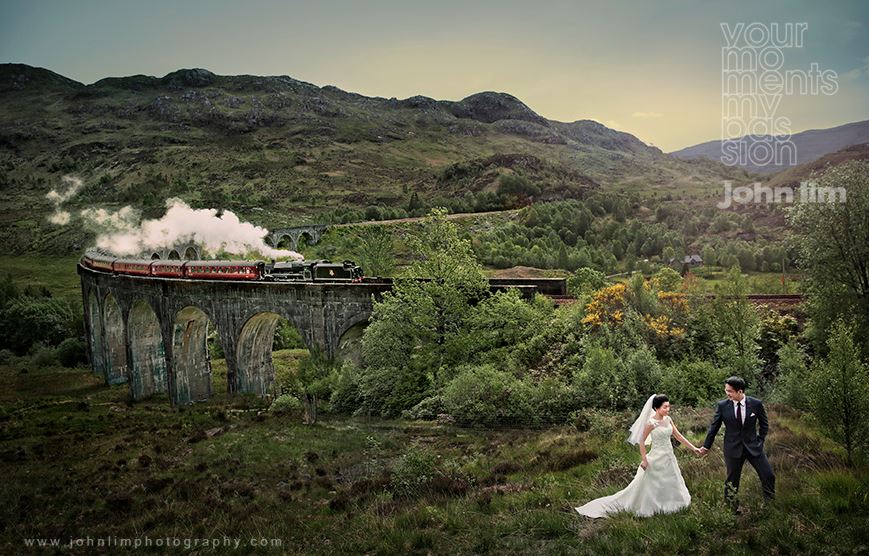 Having been in the wedding scene professionally since 2004, John is a wedding photographer in sg who's grown a loyal customer base and earned the reputation of being a sought-after overseas wedding photographer with a sensitive and unique take on capturing the essence of his clients, through his lens.
Together with a team of photographers and digital artists, John Lim Photography strives to offer their best in terms of service and photography, always, with a personal touch.
Essential Information
Contact Number
Website
Services
Wedding Day Photography
Pre-Wedding – Singapore & Worldwide
Wedding Videography
Studio Portraiture
Drone Photography & Videography
Hair & Make-Up
Portraits (Personal, Family, Children)
11. SENICA Photos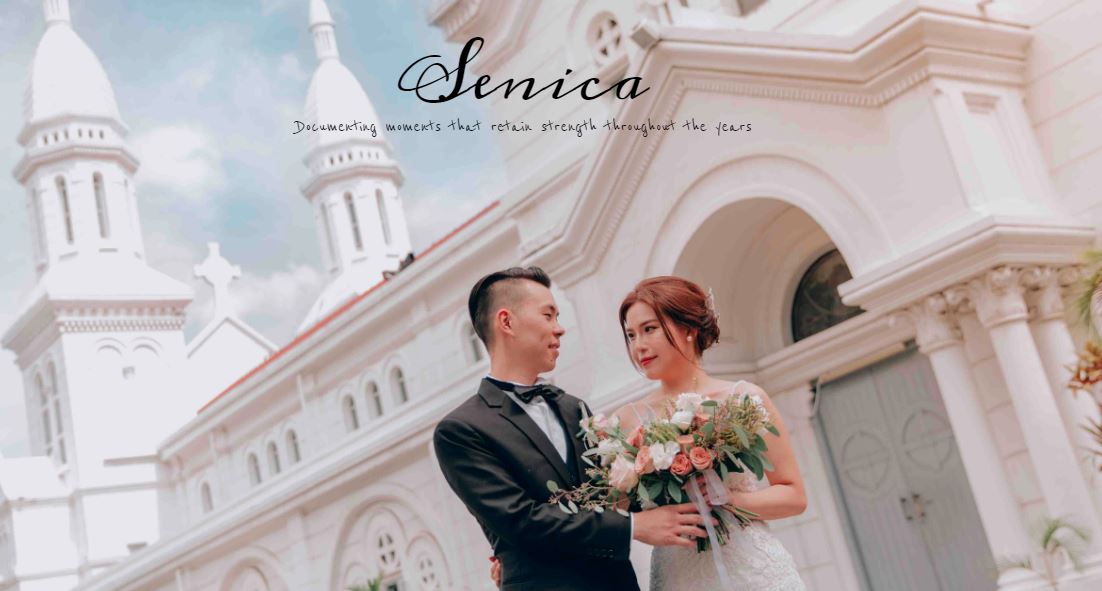 Senica Photos is a small but ultra dedicated team of wedding photographers and videographers who take every project with their heart and soul. They have the passion to add a tinge of spice (boldness) into our work to make every project special.
Knowing that weddings are one of the most important days of our lives, their team will document your wedding day with memories reflecting joy and honest emotions felt on the big day.
Essential Information
Contact Number
Website
Services
Pre-wedding and wedding photography
Pre-wedding and wedding videography
Photoshoot
Customer Reviews
Facebook recommendation from Daniel Koh:
"Friendly and professional. Easy going and nice to talk to. Responsive to messages and any queries and question. Overall, one word to just summarize, "Excellent". Never regret choosing senica photos for our once in a lifetime event for me and MeiYing Chee. Thank you Sebastian and Monica."
12. thegaleria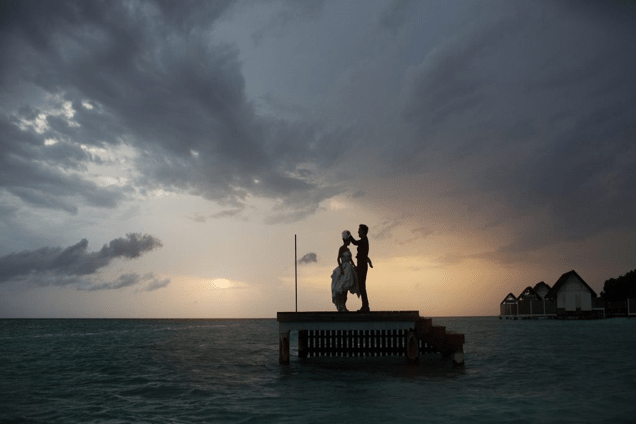 If you're looking for a Singapore wedding photography that captures emotions as natural and as real as they come, check out thegaleria. Feelings are the raw material of thegaleria's snaps.
Unlike many other event photographers in Singapore, thegaleria has a reputation for not orchestrating shots. Instead they let the authentic gestures plus emotions of the moments and people paint the pictures.
This leads to raw, emotional photographs worth keeping. With this photography outfit, you may end up with some of the most powerful photos you will ever have.
Essential Information
Contact Number
Website
Services
Actual-day photography
Pre-wedding photography
Maternity and baby photography
Short films
Customer Reviews
The mark of an ace lensman is the lasting power of their photos. If so, say clients, thegaleria has some of the best photographers ever.
"You know you made the right choice in a wedding photographer when you get emotional all over again – and fall in love that little bit more – when reviewing the wedding photos and video." – Chris and Grace via thegaleria's website.
13. Altissimo Studios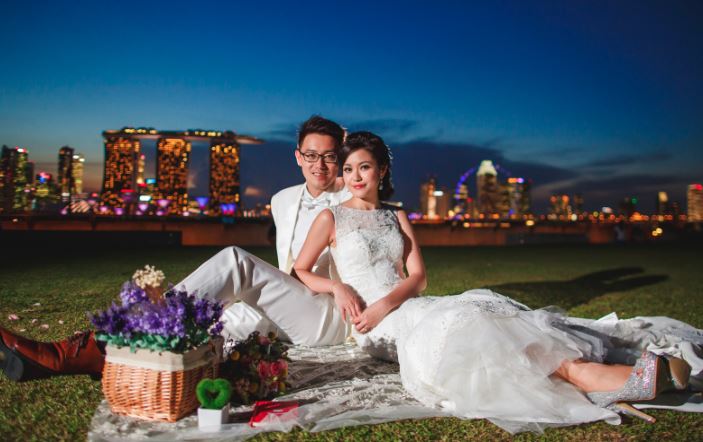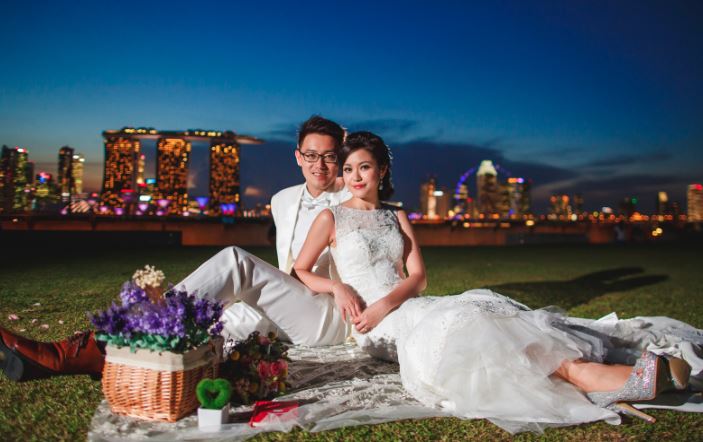 As experts in bridal photography in Singapore, Altissimo Studios have carefully selected the most breathtaking and beautiful backgrounds for your event.
They can help you identify the most exquisite wedding destinations that you can double up for pre-wedding or bridal photography and honeymoon. They will not limit you to one luxury city or destination – even if it's within Singapore.
Feel free to contact Al Tan, the full-time professional wedding photographer of Altissimo Studios, and share your dream wedding plans and talk about how he can play a part in the beginning of an exciting phase in your love story.
Essential Information
Contact Number
Website
Services
Actual-day photography
Pre-wedding photography
Customer Reviews
5-star Google Review from Edmund Ng:
"Al from Altissimo Studios is simply fantastic. If you want to have memorable photos, you should definitely use their services!!!"
14. Simplifai Studios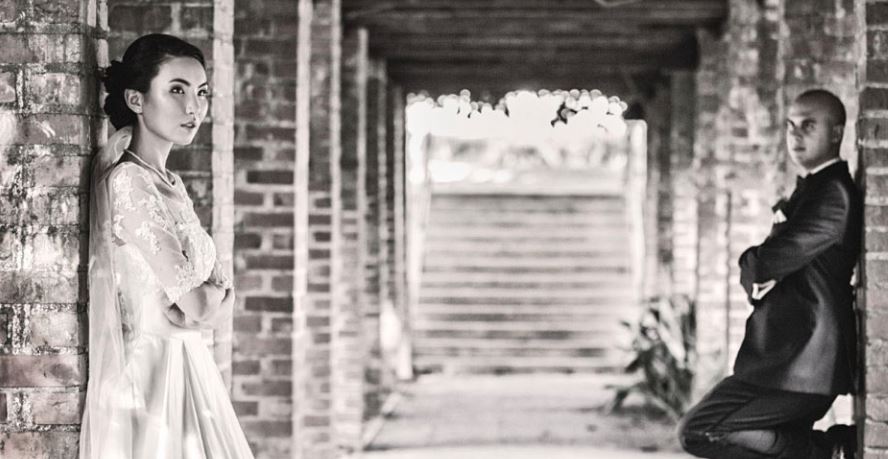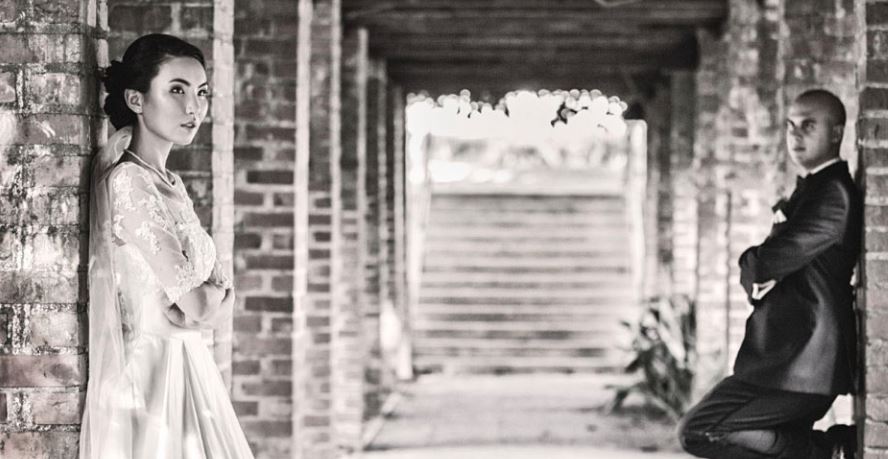 Simplifai Studios are aSingapore-based group of passionate young talents (photographers, videographers, designers and editors) who collaborate to create masterpieces from your once in a lifetime that will last for generations. They're a team of story-tellers who enjoy capturing moments of love, smiles, laughters and not forgetting the occasional tears of joy.
Essential Information
Contact Number
Website
Services
Wedding Photography
Videography
Overseas Photoshoots
Photography Courses
Customer Reviews
5-star Google review from iylia adam:
"Fai has one of the most amazing photos to be made, he has been always very professional and conducive when it comes to shoots ! Will definitely recommend him to all my fellow friends who are getting married!"
15. Wabisabi Pictures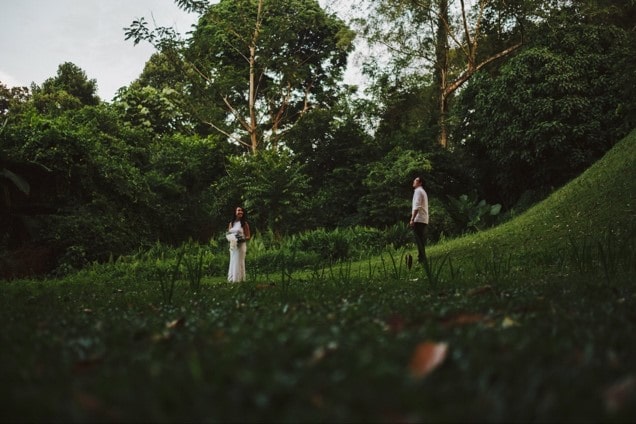 Japanese-owned Wabisabi Pictures loves setting human interactions in minimalist frames. Masters of snapping precious encounters, they use the lens to narrate the stories of the bonds being formed on wedding day.
If you like your photographs on the clean, uncluttered, and sincere side, this is the place to go.
Essential Information
Contact Number
Website
Services
Actual-day photography
Pre-wedding photography
Family photography
16. TwoGatherPictures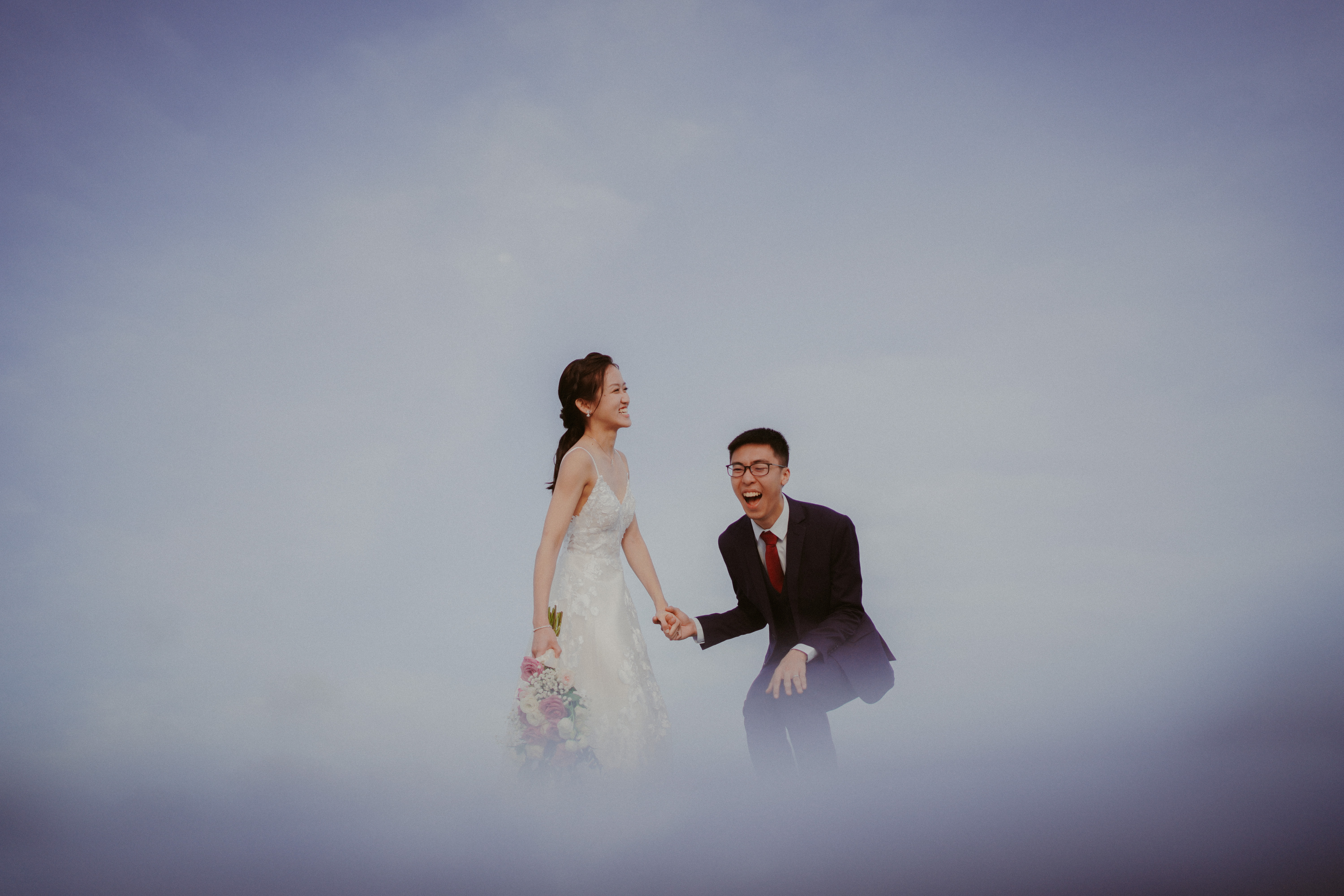 TwoGatherPictures is Logan and Wei Lun, a team of documentarians with years of camaraderie. They like to tailor their approach and aesthetic to tell the story of their couples and convey the feelings and memories of their special day. That's why they invite their couples for a friendly chat over Kopi/Teh, or the occasional "atas" western coffee! If anything, they want to be your friends to celebrate with you!
Essential Information
Contact Number
Website
Services
Actual-day photography
Pre-wedding photography
Videography
17. Forever Pixel Arts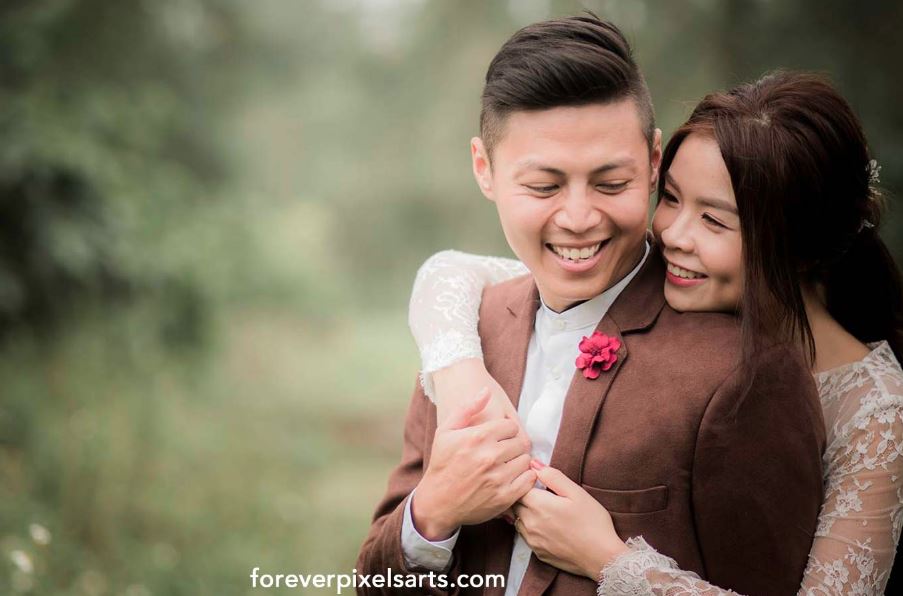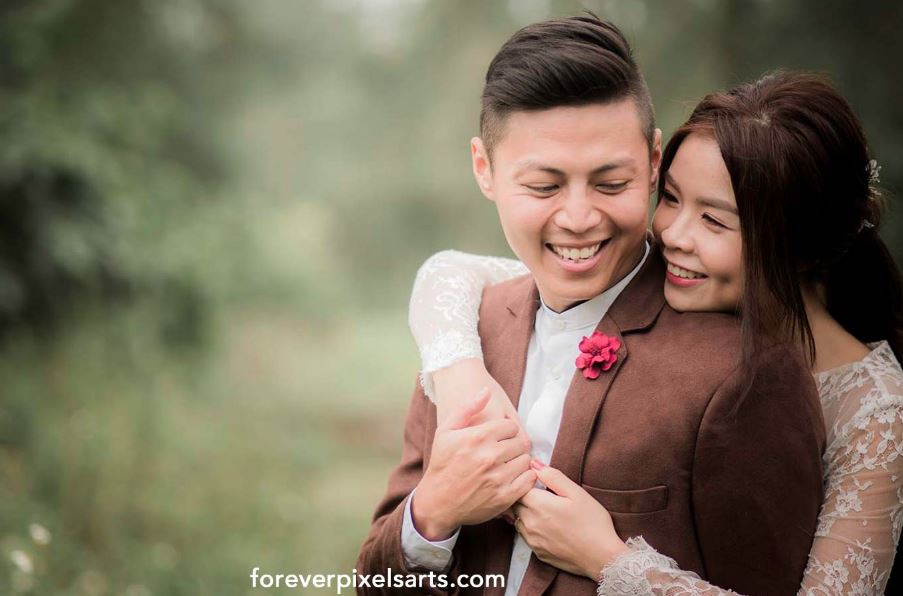 Forever Pixel Arts provides a one-stop service for pre-wedding photography, cinematography, make up as well as actual day services & Instant print photobooth. Their photographers have been working in this industry for more than 13 years.
Essential Information
Contact Number
+65 9842 3357, +65 8613 9938, +65 9061 2784
Website
Services
ACTUAL DAY PHOTOGRAPHY
ACTUAL DAY VIDEOGRAPHY
PRE WEDDING CINEMATOGRAPHY
PRE-WEDDING PHOTOGRAPHY
PREGNANCY & FAMILY
18. Just Married Films
Capturing great videos and great shots of the lovely couple is very promising as you can feel the happiness, the excitement and love in the air. Having said that, Just Married Films captures memories and events with your loved ones. They also compile videos and photos for later viewing. 
This company for wedding photography in Singapore is renowned for its latest and modern equipment. Further, their photographers are expert in capturing the best angle of their subject. They promise to provide the service that you paid for, leaving no regrets or doubts on the part of their client. 
Essential Information
Contact Number
Websites
Services
Pre – Wedding Photography and videography

Actual Day Photography and videography
Customer Reviews
Capturing the best moment in one's life is what they've been offering. Satisfied customer wrote this feedback as a compliment on the services they rendered;
Just Married Films make the best wedding videos. We love how it turned out for our express edit. Thank you to the team of Just Married Films. Their team was professional and helped guide us throughout the whole process. We are a clueless couple when it comes down to tea ceremony processes. Am very thankful that you reminded meto smile whenever I had my RBF face. Best in wedding videography and best same day edit ever. – Jessie Joanne Tan
19. iSnap Photography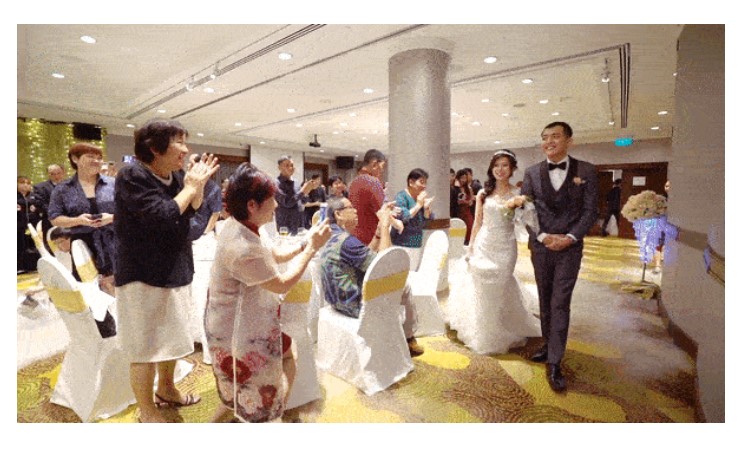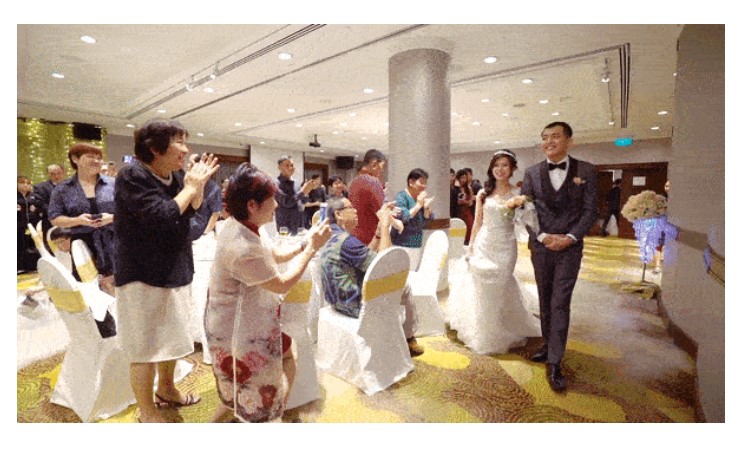 iSnap Photography is a famous photographer in Singapore that specializes in wedding photography, videography, instant photo booth and childhood montage. Their professional photographers are renowned throughout Singapore for working closely with clients to discuss your individual needs and perfectly fulfilling your desires.
Essential Information
Contact Number
Website
Services
Photography
Videography
Photobooth
20. Rogan Yeoh Fotografi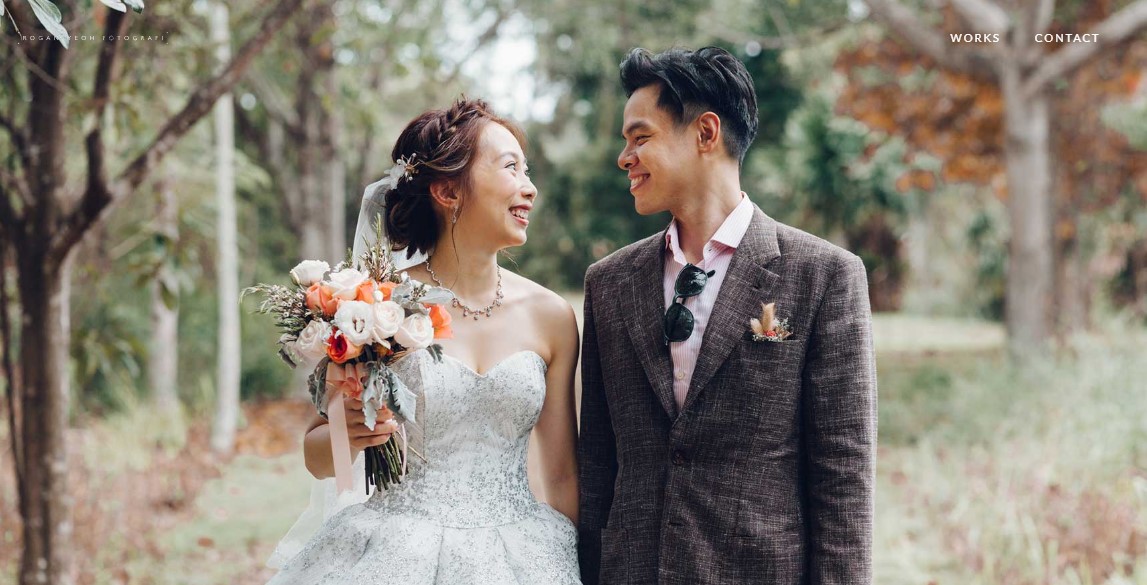 Rogan Yeoh Fotografi immortalizes precious moments before, during, and after weddings with his amazing stills. As one of Singapore's premier Event & Wedding Photographer, he's available for consultation and booking at [email protected]
Essential Information
Contact Number
Website
Services
Pre-wedding photography
Actual wedding photography
21. YIPMAGE Moments Wedding Photography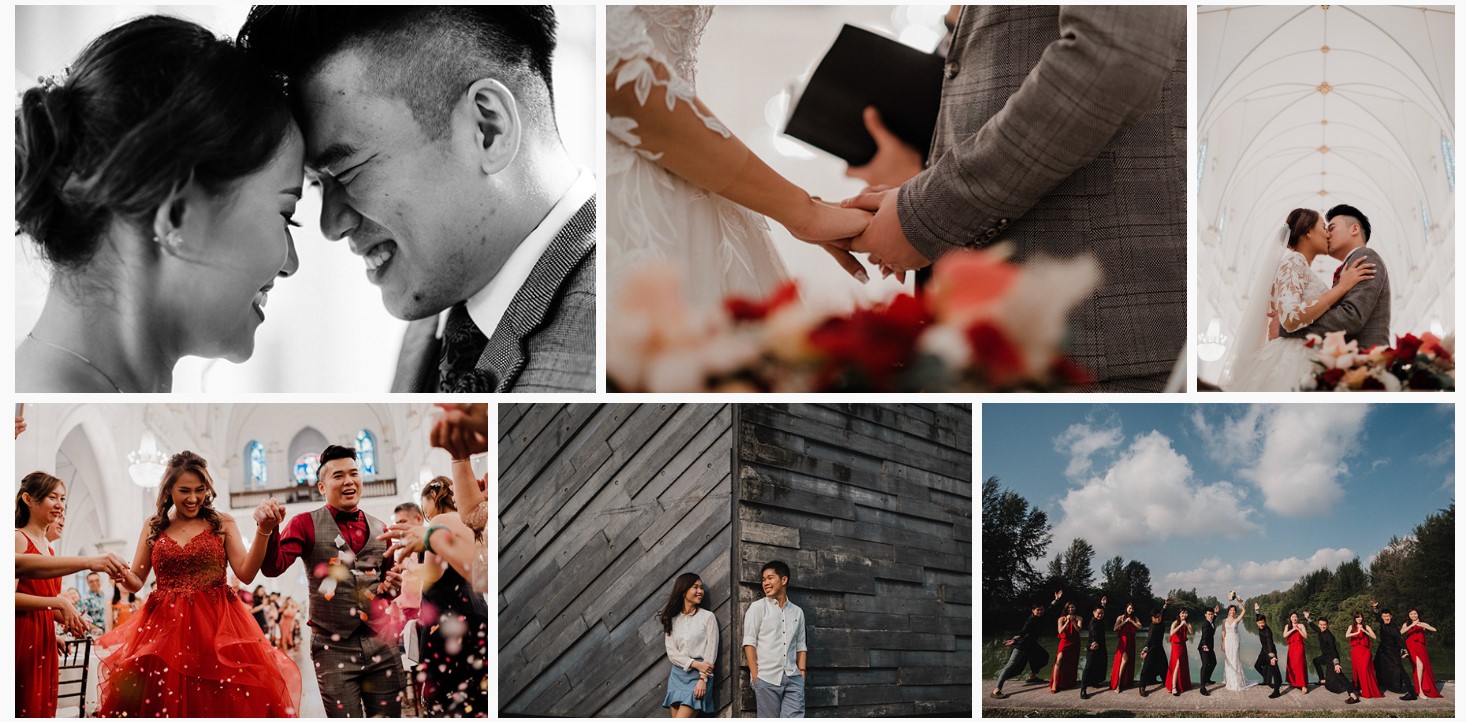 YIPMAGE Moments Wedding Photography's team specializes in shooting pre-wedding photography and actual day wedding photography with 1 philosophy in mind, Capture True Emotions, Document Real Weddings.
Knowing that every couple is different, and it is important for them that they do do not mould any couples to fit a certain style. They capture every couple for who they are. Extrovert couples, shy couples, adventurous couples, forbids-all-cringe-poses couples, ANY couples, we would love to capture true emotions for you, so long as both of you allow them to!
Essential Information
Contact Number
Website
Services
Pre-wedding photography
Pre-wedding destination photography
Actual wedding photography
22. DTPictures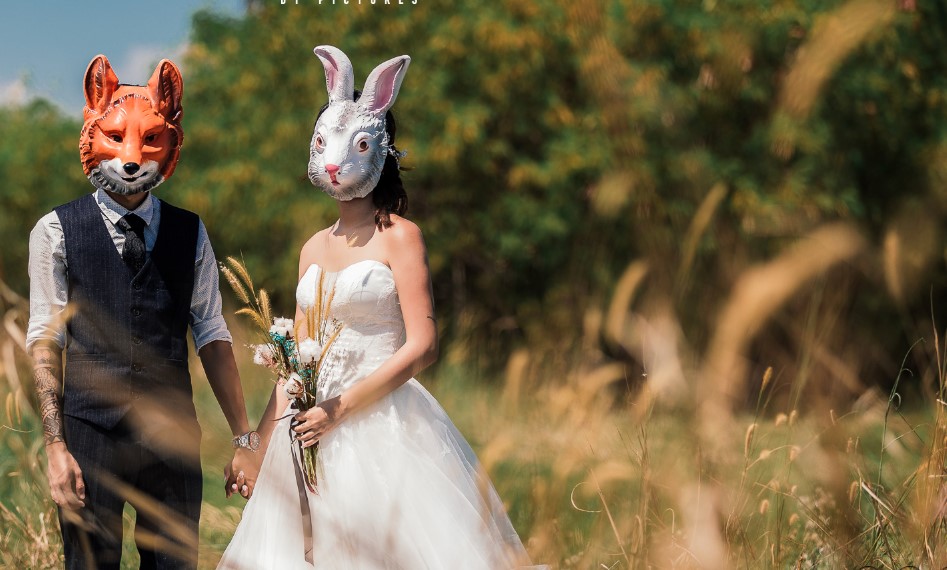 Inspired by simplest things in life. It could be a small peck on the bride cheek by the excited bride-groom, or it could simply be a cheering image of kakis supporting the bride-groom on the gate-crushing day.
Being a detailed person, Derek loves to shoot every single small things associated with the couples. He always looks out for an interesting perspective to every love story: candid display of love, laughter and emotions shared between the couples and their families.
Essential Information
Contact Number
Website
Services
Wedding DayPre-Wedding Photography
Cinematography
23. Fsquared Photography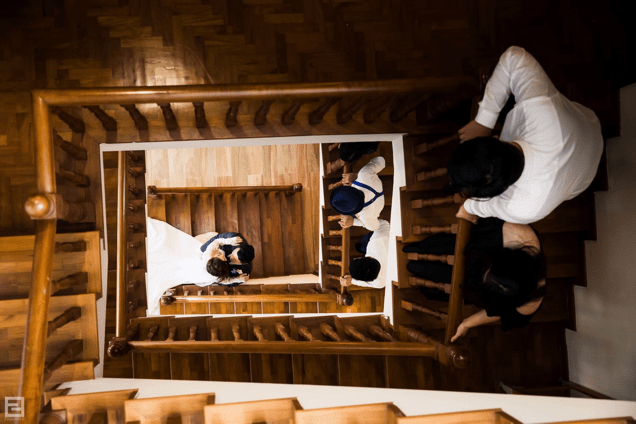 Using a photojournalism technique, Fsquared Photography snaps candid shots to immortalise the realness of wedding emotions. Their pictures are artisan, printing a lucid quality that is a visual escapade as much as it is a focused, romantic memory of marriage.
Essential Information
Contact Number
Website
Services
Actual-day photography
Pre-wedding photography
Portraits
24. Tuckys Photography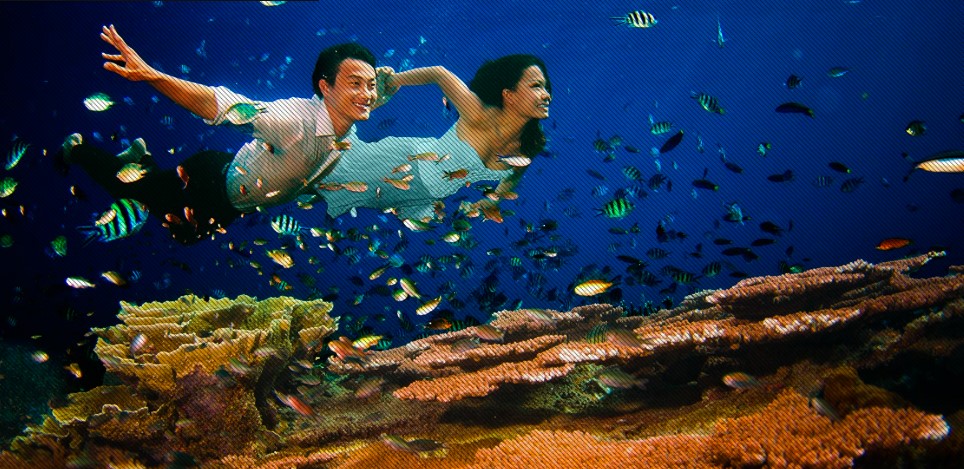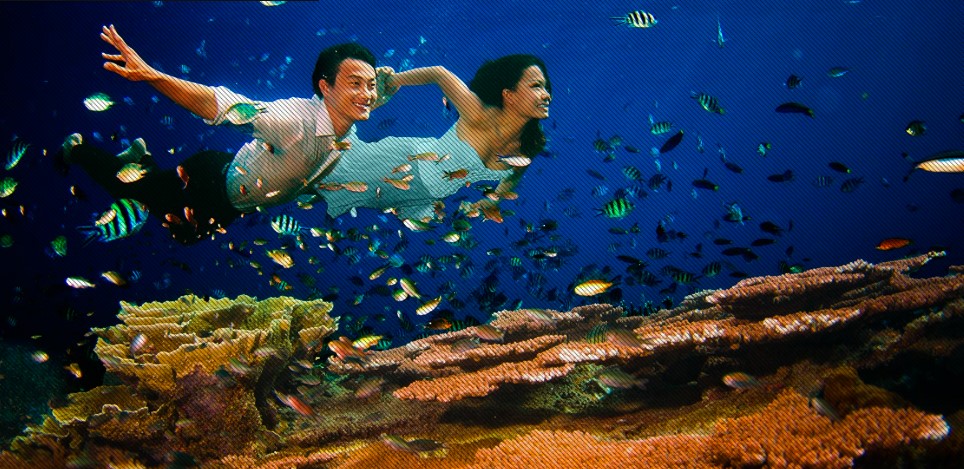 Tuckys Photography has professional photographers and videographers with many years of experience in creating stunning images in a distinct, aesthetically pleasing manner for a corporate client base globally. As an established corporate professional photography and videography content provider, couples can find their wedding photography in good hands with Tuckys Photography's capabilities which include creative directions, concept development, and technical consultations.
Essential Information
Contact Number
Website
Services
Pre-wedding photography
Wedding photography
25. SnJ Wedding Services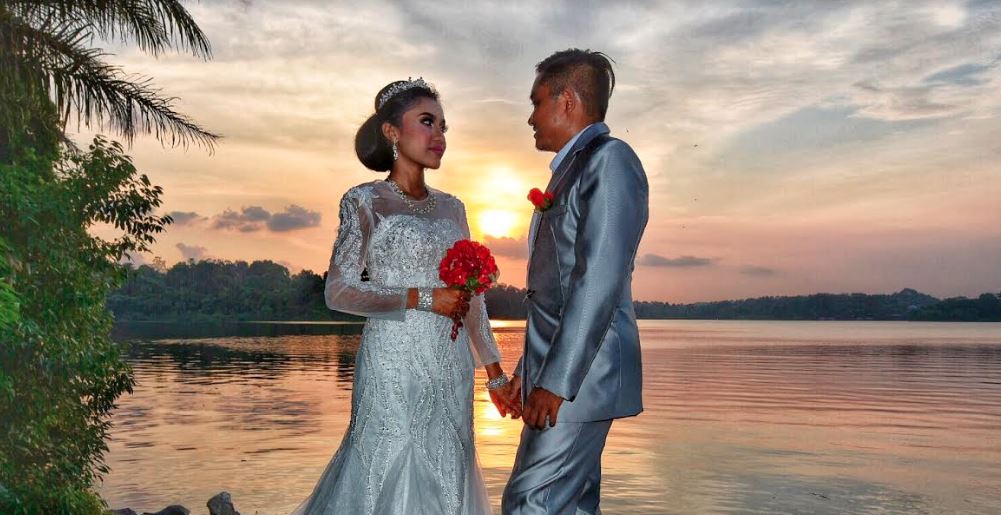 SnJ doesn't just offer photography services – they're your end-to-end wedding services provider who offer unique bridal collections, providing couples with versatile wedding dresses and looks to enhance their natural beauty.
They also use the newest wedding outfit designs from their in-house designer collections. Whether you want to feel like a King & Queen with a traditional outfit or want to turn heads with a more modern gowns, you can ask SnJ to get the job done.
Essential Information
Contact Number
Website
Services
Wedding packages
Catering
Photography
Cakes
Bridal services
26. UnderTheStars Photography
UnderTheStars Photography is headed by a lifestyle photographer, Lawrence who combines the beauty of fine art photography, the timelessness of still life, and the grace of portraiture in all of his work.
He also aims to show the rawness and genuity the moment through his photographs so he captures candid photos of people, events, and decors that truly reflect a passionate sensation or feeling.Relive the best moment of your life everyday by looking at the lovely photos captured by UnderTheStars Photography.
Essential Information
Contact Number
Websites
Services
Pre-wedding Photography

Actual Wedding Photography

Portrait

Styled Shoot

Family & Maternity
27. Wedding Moments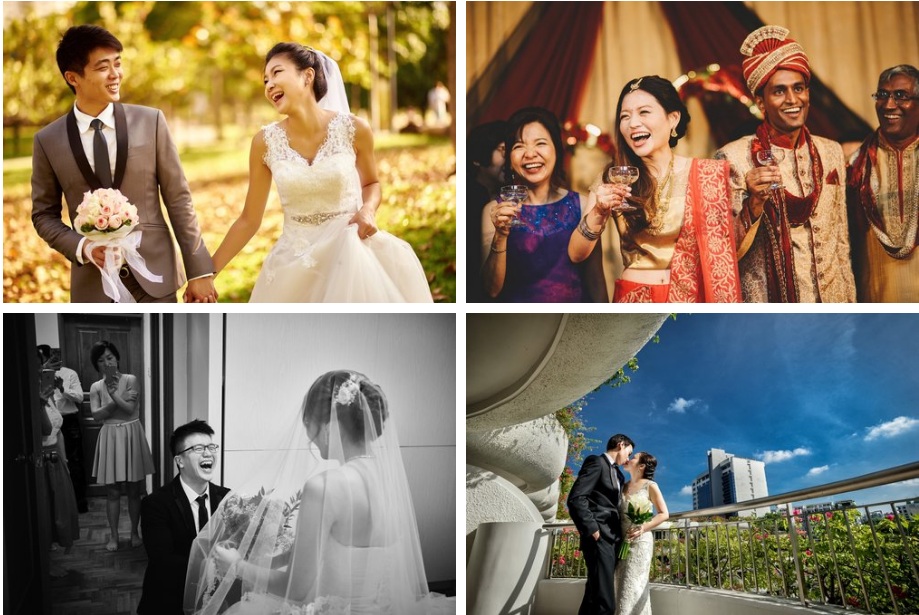 Wedding Moments has been capturing beautiful weddings and doing lovely couple portraits since 2005. Over the course of 15 years, they have amused hundreds of people with their elegant and exceptional wedding photography skills, making each wedding extra special.
The team is always after the sincerity of each photo that is why they always aim to capture the most spontaneous and organic moments in a wedding.
Essential Information
Contact Number
Websites
Services
Wedding Day Photography

Wedding Portraits
28. APX GARY PHOTOGRAPHY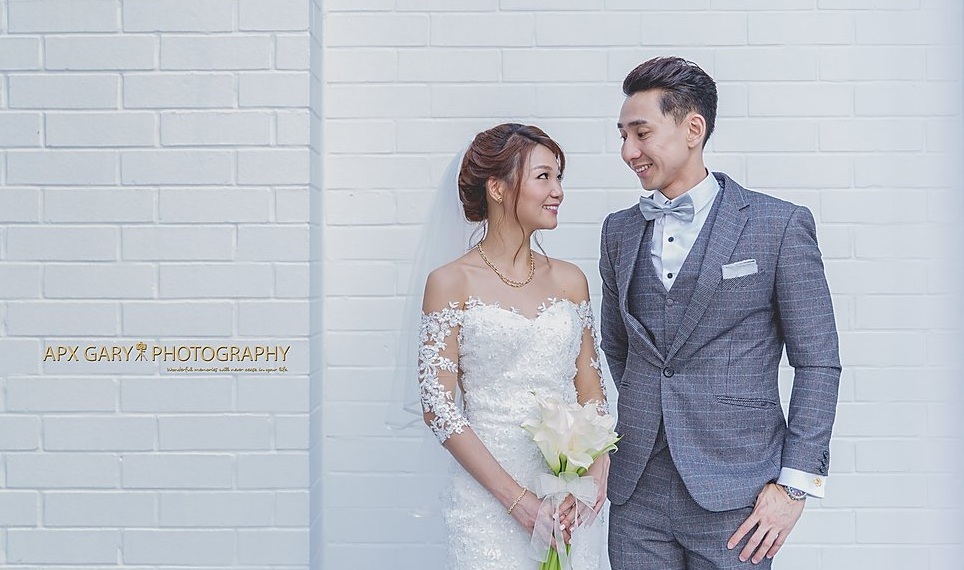 Need a professional photographer or a videographer for your wedding, your next corporate/commercial, or family event? Whatever the occasion may be, APX Gary Photography is your one-stop professional photographer/videographer. 
His past clients have been raving about their professionalism, as they entertain clients' requests, guaranteeing that they are ultimately satisfied with the service the team brings the clients. The team's top priority is to ensure that they capture the essential moments in each event they are in.
Essential Information
Contact Number
Websites
Services
Corporate/Commercial Photography/Videography

Wedding Photography/Videography

Event Coverage
29. JEFFERY KOH PHOTOGRAPHY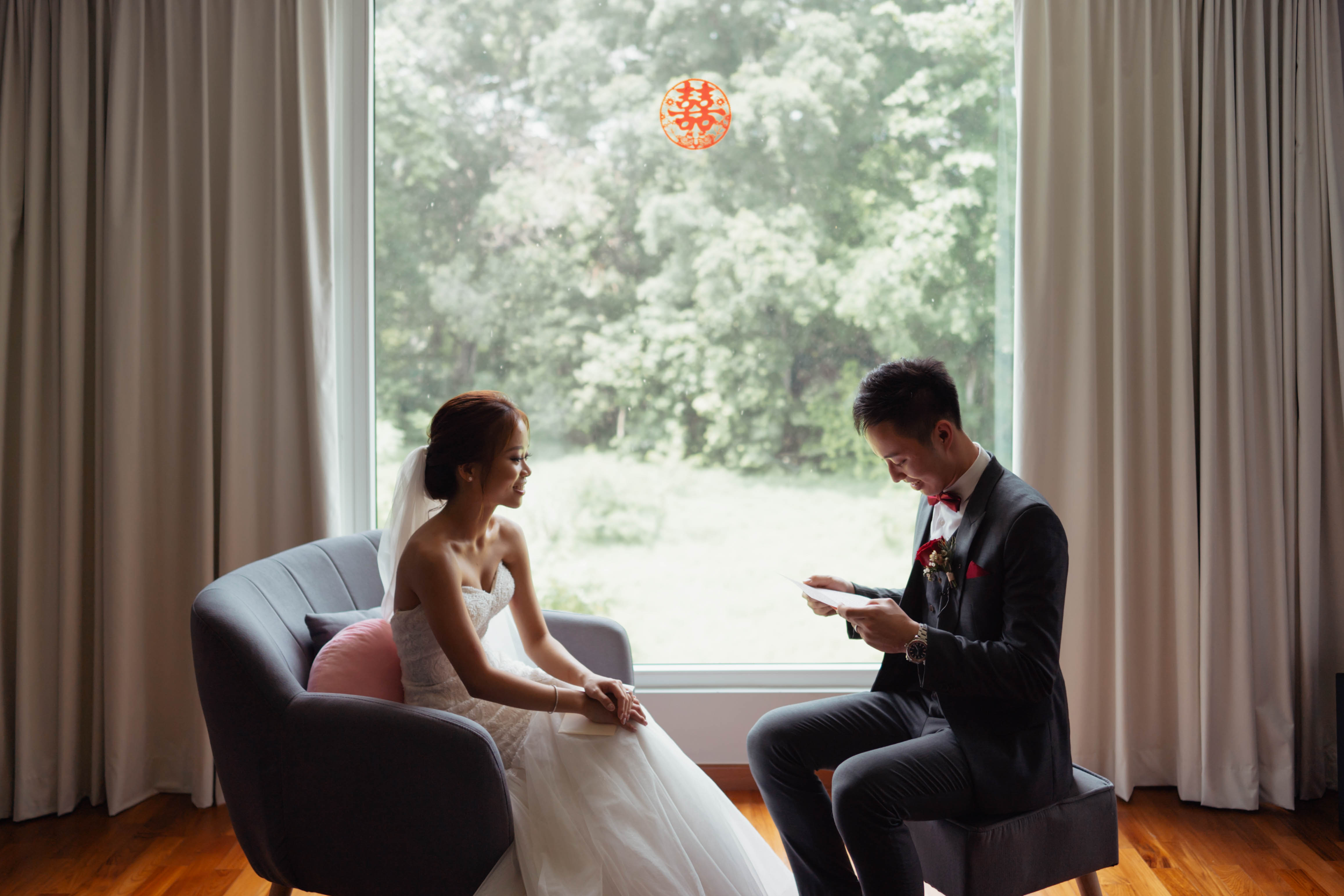 If you want innocent and real moments captured by a professional photographer, Jeffrey Koh is the right photographer for you. They take candid shots rather than group shots that are staged and static. 
They wanted to capture the true essence of the moment, rather than staging portraits or group shots. In fact, they are known to be one of the best wedding photographers in Singapore. 
Their previous words would give you a glimpse of how they capture the best moments on your wedding. They even take pre-wedding photographs for you at a very reasonable price. 
Essential Information
Contact Number
Websites
Services
30. Loveinstills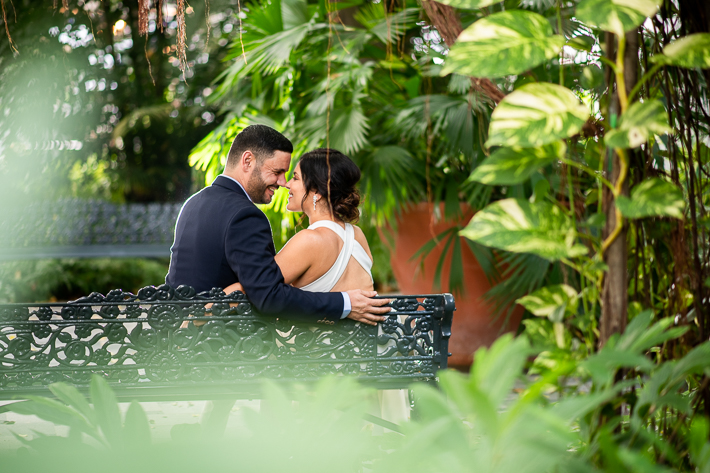 Next on the list to look out for fantastic wedding photography and videography services is Loveinstills. Its creative director and owner is Sebastian Teh, a professional in the field that specializes in candid stills.
Sebastian is one of the best because he understands how special and intricate a wedding is. With this in mind, he doesn't put a maximum coverage timing. Instead, he makes sure he can capture moments from the preparations and even until after you say "I do".
Aside from wedding photography and videography, Loveinstills also offers other things to add to your package, including an instant print photo booth, assistance in live stream, and even a virtual booth.
Simply head to their website to check out more of Loveinstills' service details and look into the different contracts available for clients. Any questions not answered here can be directed towards Sebastian.
Essential Information
Contact Number
Website
Services
Pre-wedding photography & videography
Actual day photography & videography
Prints
Photo booths
Customer Reviews
Loveinstills is truly recommended for bespoke wedding photography and videography services. They have received a perfect 5-star rating from all of their previous clients.
"Dawn and I had our wedding on 31st July 2021. There were alot of last minute changes with the measures, and we had many ideas of the wedding. However, Sebastian and the team still patiently guided us and managed our expectations, especially when we were overwhelmed with planning.
I can see this team is very experienced, so you can go to them with the peace of mind that they will help you settle things so that you dont need to worry about that and enjoy the day
on behalf of all the guests, friends, relatives that watched the livestream, thank you Loveinstills team for the amazing coverage" – Nathaniel Lee via Google Review
"We had engaged Loveinstills for our pre-wedding as well as actual wedding photoshoot. Sebastian – our photographer, was accommodating and very easy to work with. We truly love the shots taken for our actual day as he ensured important moments were captured for memories. From the start to the end of preparations, Sebastian was responsive and always gave us tips and advises on how we can plan for pre-wedding photoshoot. He took his time and did not rush at all which put us at ease when we posed for shots. Loveinstills is truly a great package to take up if you are looking for a versatility and creativity in your photos!" – Shahirah Begum via Google Review
31.Venema Pictures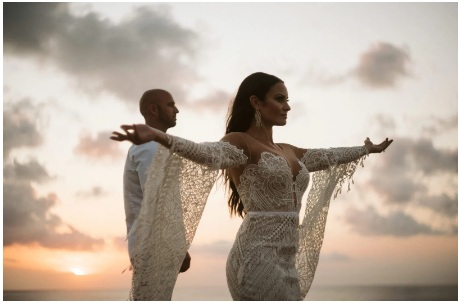 Venema Pictures takes pride in their team of photographers that are highly dedicated and passionate about capturing beautiful moments and turning them into tangible memories. They provide both photographs and films that are guaranteed to be in the best qualities.
Beauty and authenticity is what Venema Pictures is always after for so you can trust them to capture the most genuine moments on your special day. 
Essential Information
Contact Number
(Jakarta) : +62 822 9877 8393

(Bali) : +62 878 8885 4798
Websites
Services
Pre-Wedding Day Photography

Actual Wedding Day Photography
32. Dapper Pictures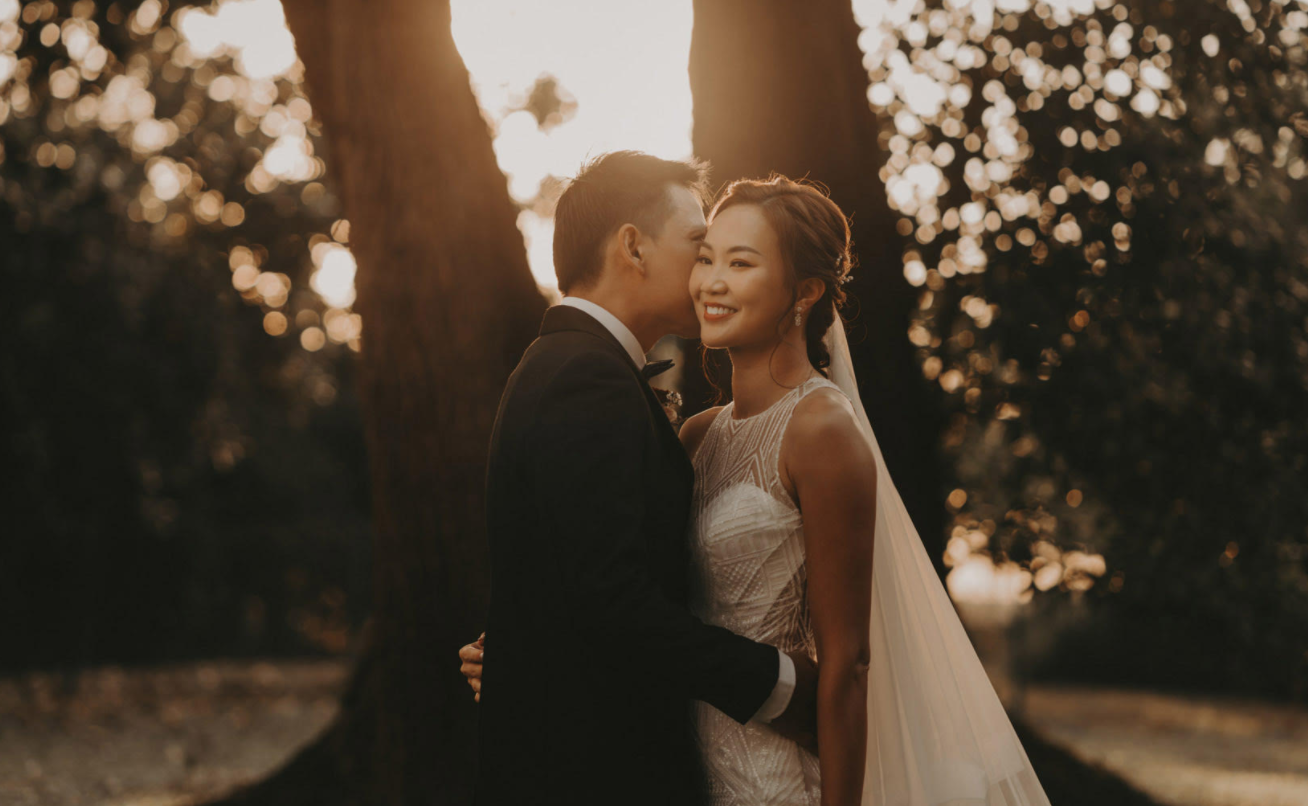 Candid, artistic and creative", is probably the epitome of Dapper Pictures' photography; a statement well supported by his clients.
If there is one thing that defines Kevin, principal photographer of Dapper Pictures, it is his unique ability and artistic eye in consistently capturing the most precious moments at weddings and weaving them into beautiful narratives for his couples.
On top of this, Kevin is a multi-award winning photographer who has bagged several international photography awards, had his works exhibited in the regions, and being featured in leading publications such as Her World, Singapore Tatler and Prestige."
Essential Information
Contact Number
Website
Services
Actual-day photography
Pre-wedding photography
Engagement photography
Customer Reviews
Couples love the professionalism and talent of Dapper Pictures' photographers. Because the photos they take are so focused on storytelling, their wedding photos are said to breathe with life.
"Hardworking photographer, very professional, good for those who want their photos to "tell a story" and not just the run of the mill." – Joel & Elise via Dapper Pictures' website
33. All Aflutter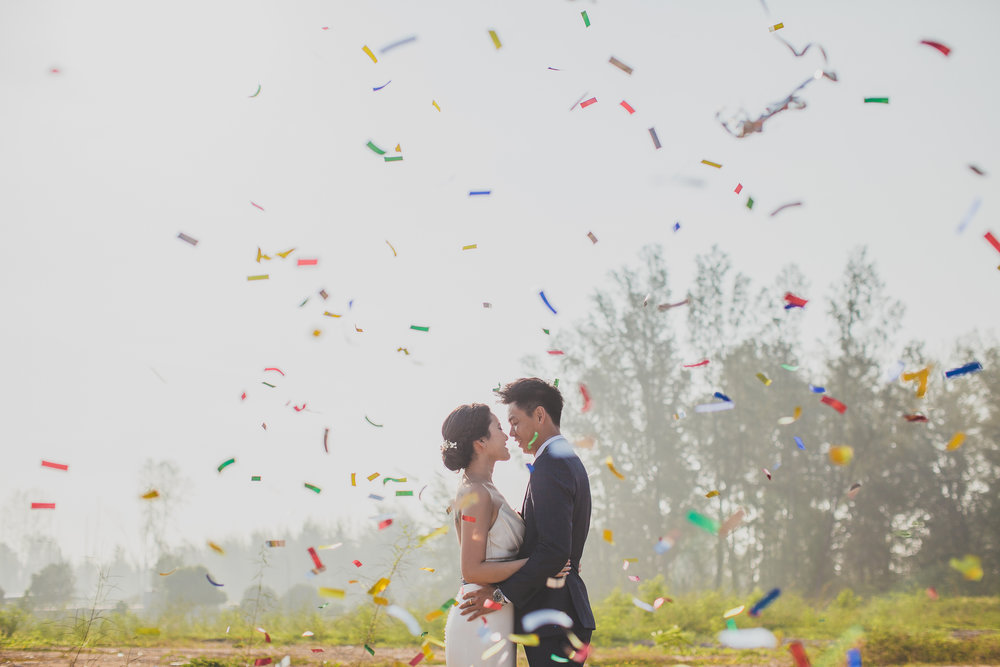 To achieve your ideal pre-wedding or engagement photoshoot, All Aflutter features a group of skilled and talented photographers who can capture the genuine love of the couples and produce artistic and high-quality photos. Whether it's in a studio or outdoor location, they can provide professional and efficient services.
On your actual wedding day, you can be sure that every single moment will be cherished — as you walk down the aisle, exchange eternal vows, and fun moments at the reception! They also do a fast production process without compromising the quality so you can immediately see your wedding photo and video collection in no time!
Essential Information
Contact Number
Websites
Services
Actual wedding day photography
Wedding videography
Photobooths
34. Live Moments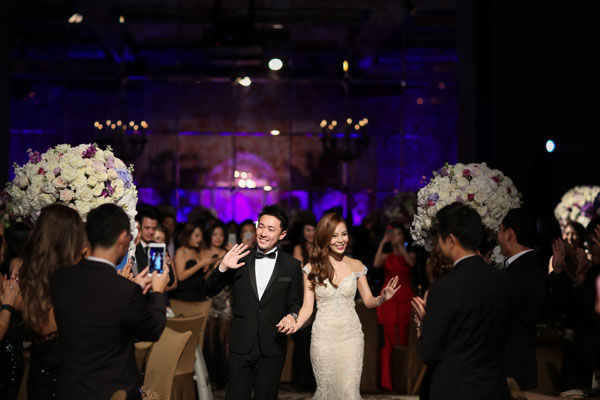 Regardless of the occasion, be it a grand wedding or something more serious like a corporate event, LiveMoments is capable of providing 'live' photography solutions by their experienced photographers.
This studio is most known for merging technology and photography in order to create the most memorable and beautiful experience for you and your guests.
So, if you're interested in a studio that can provide just that as well as stunning prints with their services, call up their hotline today!
Essential Information
Contact Number
Websites
Services
Instant prints (Roving photographer)
Photobooth
Event photography
Wedding photography
Instagram Printing
Flipbook Photobooth
35. Annabel Law Productions
Remembering your big day is always a fun experience, one that is made better with excellent photos. Annabel Law Productions is a photography company that is sure to capture your wedding at its finest. 
Their talented team of photographers will cover your event in the most dynamic way possible, thanks to the wide variety of perspectives that they take. They also offer bridal studio and hair & makeup servies for those in need of it.
Essential Information
Contact Number
Sales Manager | +65 9320 1299
Secretary | +65 8363 9035
Annabel Law | +65 9188 3728
Websites
Services
Photography
Bridal Studios
Hair & Makeup
36. Ombré Photography
An avid photographer since 2012, Mike first ventured into wedding photography in 2014 to fund his travels and equipment.
After a while, he never looked back. In terms of photography, he enjoys taking candid shots without posing and does minimal editing in order to keep his photos looking as natural as possible.
Armed with 2 cameras all the time, his favourite lenses are the nifty 50mm, the fisheye 16mm and a ultra-wide angle 17mm.
Essential Information
Contact Number
+6590607355 (Whatsapp/Telegram)
Websites
Services
Actual-Day wedding photography
Pre-wedding photography
Customer Reviews
"Mike is a skilled photographer who tries to make people around him feel comfortable at all times. He makes candid shots look really stunning and memorable. He makes us feel relaxed and always remined us to just have fun during the photoshoot. I would definitely recommend this efficient one-snap-per-shot photographer to anyone out there for their special day! – Saiful (His photo album is here: https://www.ombrephotography.com/galleries/saiful-dhabitah/)"

37. Daniel Sim Photography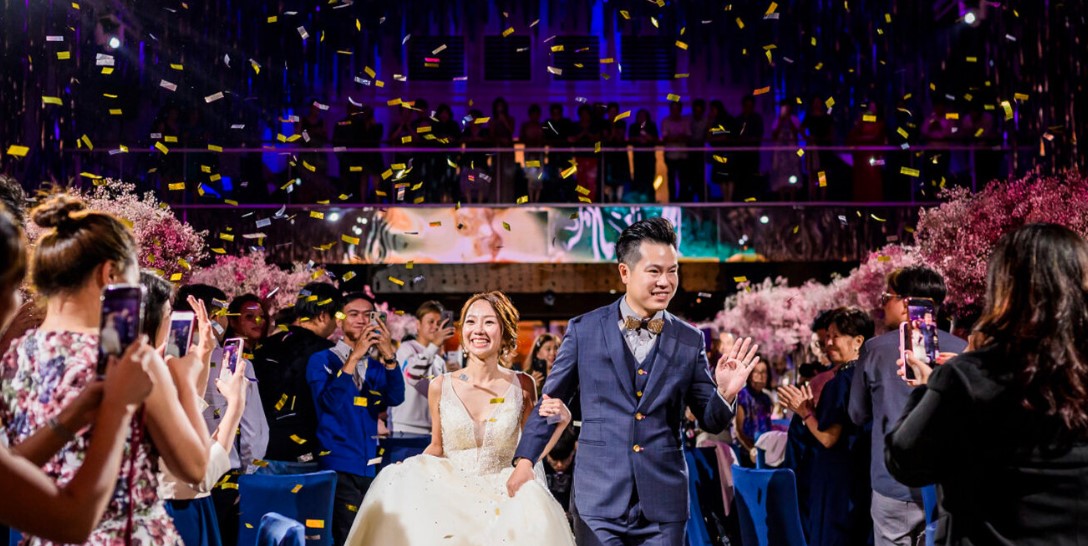 Storytelling plays a central role in Daniel Sim's photographic style. He is an observer, an author penning down forever memories and stories of couples with his camera. Those moments are then edited in his signature style and finally, placed in your charge for generations to come. Every process from your first chat until the moment Daniel hand over your images will be handcrafted by his design, all according to your needs.
Essential Information
Contact Number
Website
Services
Pre-wedding photography
Wedding photography
Customer Reviews
5-star Google review from Alvin Tan: "A friendly & professional Photographer who captured many beautiful moments on my Wedding Day! Thank you Daniel, great work!"
38. Mike Chen Photography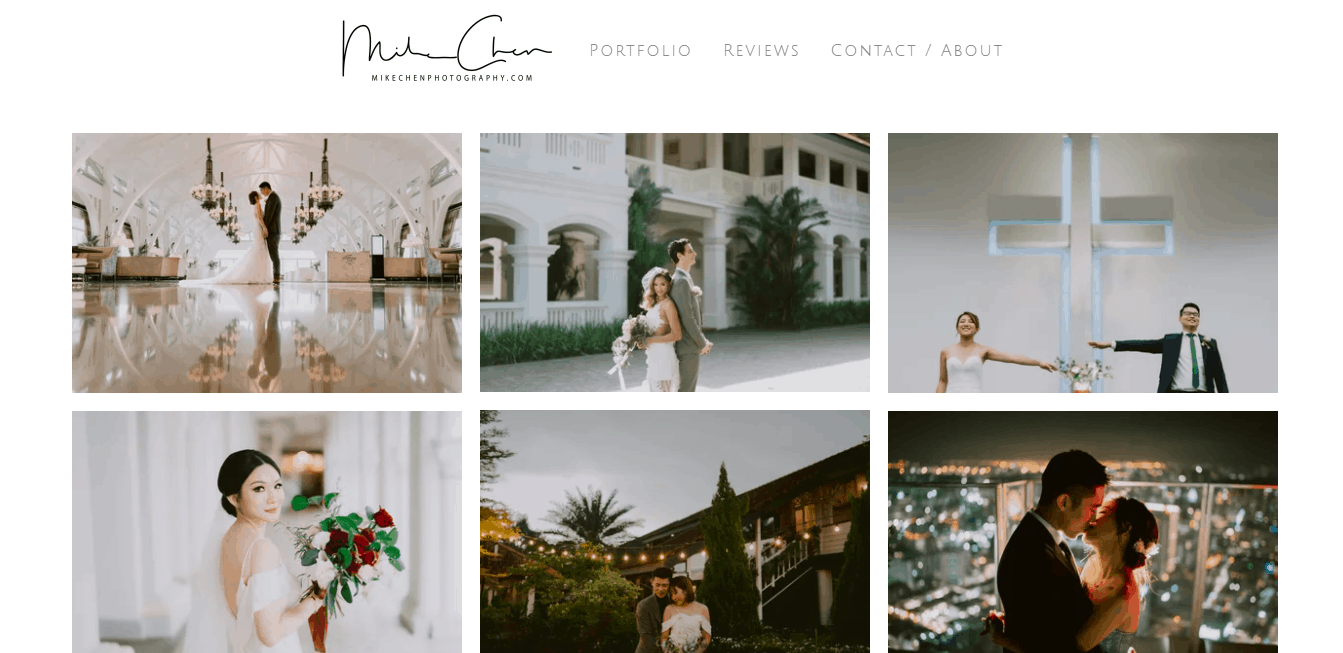 Mike Chen Photography knows just how important it is to stay present during your wedding, so he makes sure to preserve these moments for you to get back to in the future. He doesn't require couples to pose and instead captures their most loving and candid moments.
After attending numerous weddings and being a family man himself, Mike knows just when to capture a moment with his lenses. So, his portfolio consists of genuine and pure moments of love during weddings and pre-wedding shoots alike. 
Mike Chen's previous works also show his versatility, as he can work in just about any environment. Whether you're tying the know in the great outdoors or in cathedrals, Mike knows the best angles to capture enough lighting and emotion.
The only thing we feel may lack with this wedding photographer is a second angle. This is simply because Mike Chen often works solo for his photography gigs.
Essential Information
Contact Number
Website
Highlights
Wedding photography

Pre-wedding photograph
Customer Reviews
Customers have also praised Mike for his work ethic, citing his punctuality, friendly demeanour, and overall professionalism as his best qualities. Here are just some reviews that say so:
"My fiancé engaged Mike to shoot our proposal and we greatly enjoyed working with him. Mike was extremely professional and helpful throughout. Shooting under Mike's direction was really comfortable and enjoyable as well! He edited the photos really fast and we received all the images within a few days. We love the end product and are so grateful that Mike was there to capture the moment for us! Would definitely be happy to recommend Mike's services to any couple. Thank you, Mike!"—Lauren Fu
"Mike was an extremely pleasant and easy going guy, and even though we only met for the first time on our actual wedding day, he made us feel at ease and as though we had known each other for a while. The turnaround time for the photos was very fast – My wife and I were pleasantly surprised by the efficiency and the quality of his work. His pictures are very well taken, his quality and skills as a photographer are plain for all to see. We highly recommend Mike to anyone looking for a fun loving and capable photographer. Cheers!"—Jeremy Wong
39. Subragovinda Photography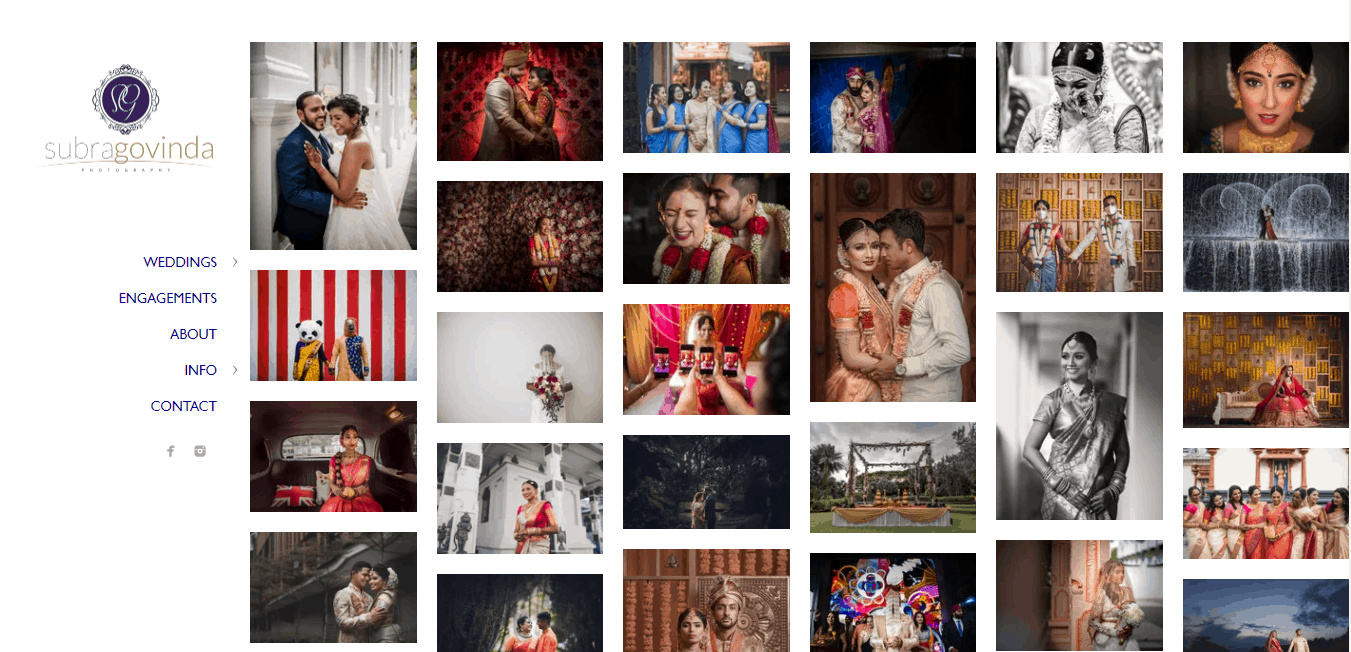 Now, if you're thinking of getting a traditional wedding to honour your heritage and culture, then Subra Govinda Photography may be your best choice for wedding photography. Subra specializes in Indian and other South Asian weddings held in Singapore and other destinations.
What we like about Subra is that he actively participates not only during the wedding but also before and after. So, with this meticulous planning, Subra Govinda can capture every important moment.
Since Subra is very involved in the process, couples can hire this photographer from engagement, pre-wedding, and wedding shoots alike. Subra even accepts photography gigs for miscellaneous events.
Nothing is left to chance with Subra. As such, Subra Govinda Photography has been the recipient of numerous awards, including numerous Honors of Excellence awards from the WPPI Annual Awards.
Essential Information
Contact Number
Website
Customer Reviews
Here are some of the reviews that happy couples have shared:
"The day we decided out date, the immediate person we engaged was Subra! From seeking his availability to having him shoot our wedding was such a seamless and fuss free experience! He was all ears about what we wanted and even pitched in a suggestion or two as and when required! He was so passionate about what we wanted and whenever we spoke it was like speaking to a long time friend! Of course the same goes for his team who truly followed us till the end and ensured we got what we wanted . We just received our album and video and I must say, we are beyond elated! Thank you subra for documenting our biggest day in our life with such reverence and beauty. We are forever grateful!"—Yogaraj & Thivyaa
"It's every brides dream to live her fairytale moment through her very own wedding. To translate this dream to keepsakes that last you a lifetime are photographs. For that I thank Subra and his team. Each picture taken goes beyond the moments and shares an emotion exhibited . When we cant turn clocks around we can always turn back to photographs to relive the moment. Truly a warm feeling. Freeze framed ! My treasure for life. Thank you capturing all these dreamy stills. Happy Bride !!"—Revathi & Vinod
40. Juxtapose Pix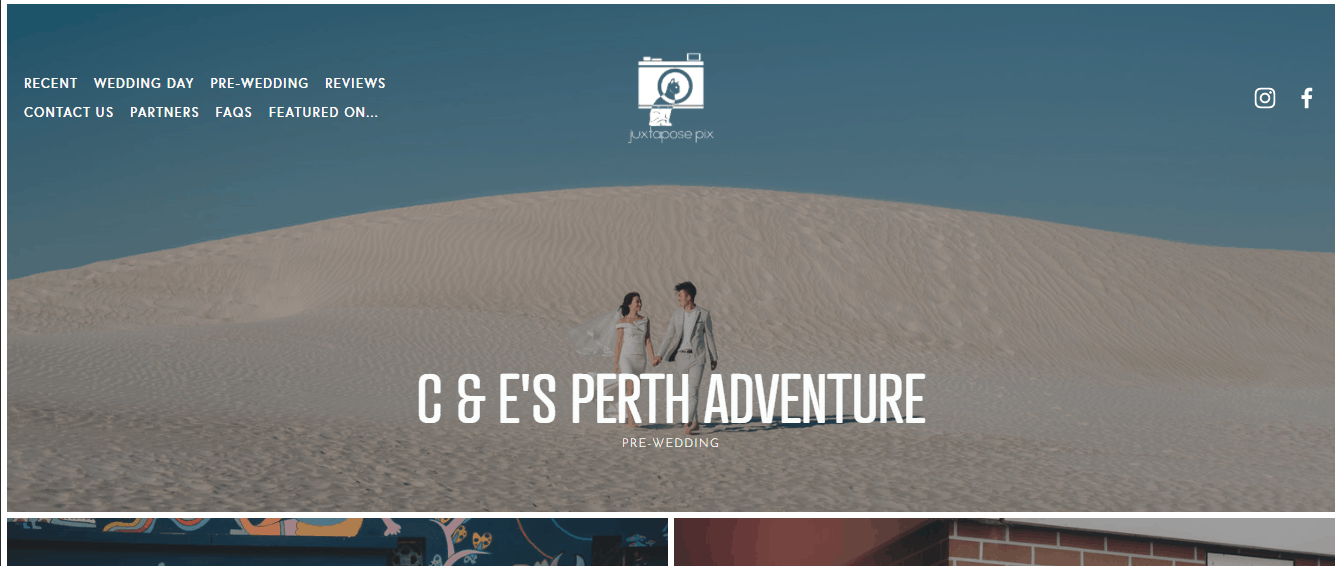 Now, when talking about wedding photography, there are a handful of photographers that simply could not be missed. Among them is Juxtapose Pix.
Juxtapose Pix was established in 2014 by Junwei, who wished to capture candid moments and genuine emotions behind his lens. Since then, Junwei and his team have worked tirelessly to make this wish come true, helping numerous couples along the process.
Junwei and Juxtapose Pix make an excellent choice for wedding photography given their approach to photography. See, Juxtapose Pix believes that the photographer themself should be having fun even while on the job.
Doing so results in a more pleasant environment, one where the subjects of the photograph can be relaxed and comfortable in. Since the people are not busy striking the "perfect pose," Juxtapose Pix gets the opportunity to immortalise natural scenes, and helps clients remember much of their wedding days in the future.
Another interesting thing about Juxtapose Pix is that they are capable of highlighting what makes each wedding inherently unique and special. Their portfolio showcases their ability to capture the romantic setting alongside the love and joy on the subjects' faces.
To top things off, Juxtapose Pix isn't limited to Singapore. Given the right arrangements with the clients, Juxtapose Pix is prepared to fly out, endeavouring to help soon-to-be-wed couples bring their dream weddings to life.
Essential Information
Contact Information
Website
Services
Wedding photography

Pre-wedding photography
41. Studio Five
For more than 10 years, Studio Five has been helping couples retell and capture their love stories. This wedding photographer thus takes more than just pictures during the wedding as it also captures moments through film. 
They know that love stories are one of a kind, so they make sure to take every step to show how unique your story is. Studio Five does this by meeting the couple even before the wedding.
From what the photographers gather from this meeting, Studio Five then uses it to adjust the filming techniques, editing styles, and music. This way, every wedding film and photo album is different from the others.
To make things easier for its clients, Studio Five provides three packages—the diamond, platinum, and ultimate packages. The simples package, the platinum package, already includes 1 photographer, 2 videographers, and photobooths. 
That said, if you only want photography, then Studio Five's packages may not be as helpful to you as they intended. 
While it edits photos and videos, Studio Five also returns all raw pictures to its clients. This way, couples can go back and look at exactly how their day went. 
Essential Information
Contact Number
Website
Services
Pre-wedding meeting

Specialized video and photography style per couple

3 packages inclusive of photography, videography, and photobooth
42. Thomas Tan Photography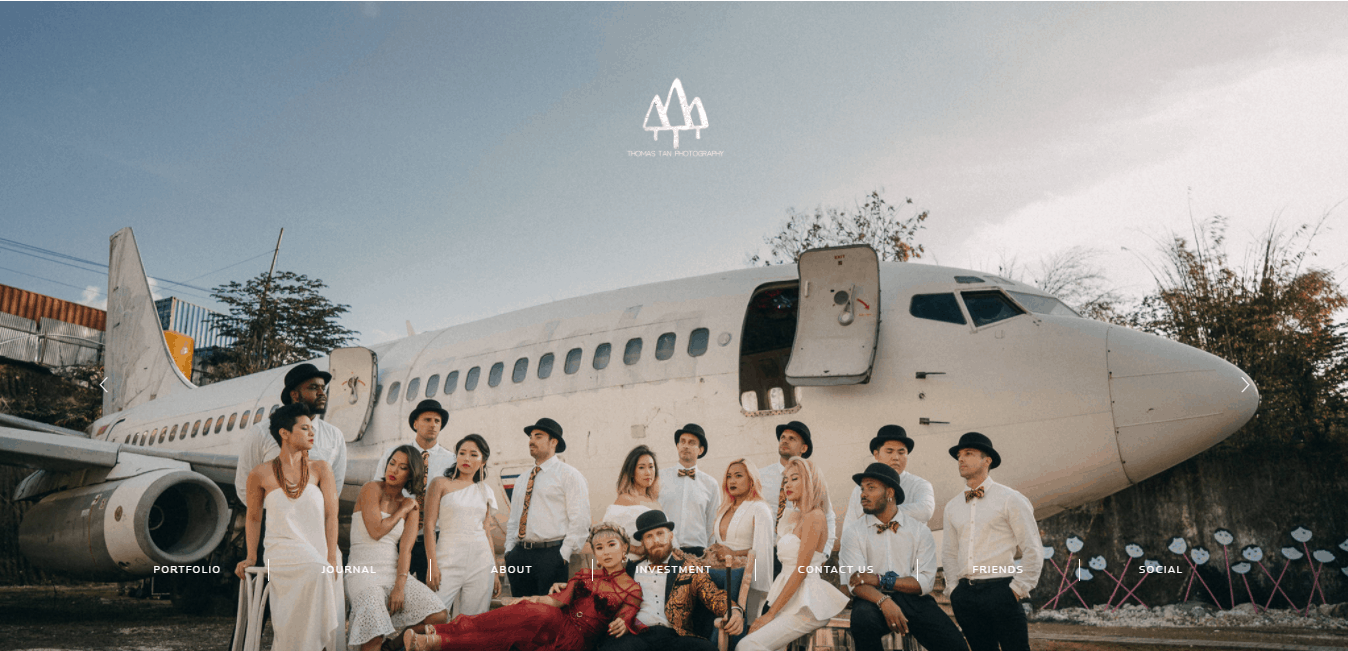 Not everyone likes to be serious and formal all the time. And if you're one of these people, then Thomas Tan Photography should be among your top picks for wedding photography.
From its portfolio alone, one can tell that Thomas Tan Photography really puts the fun in photography. You can see couples, bridesmaids, and groomsmen in unassuming yet wacky and hilarious poses. 
Of course, Thomas Tan Photography can still cater to couples who'd like more formal wedding photos. Nonetheless, they'll capture your wedding and pre-wedding moments candidly, thus preserving emotions during your most special day as accurately as possible.
And to get to know its clients before capturing their unscripted and genuine moments, Thomas Tan schedules coffee dates or meetings—whichever clients prefer to call it—to get to know the couple.
Thomas Tan also knows that having pictures may not be enough remembrance if these items aren't stored properly. So, this wedding photographer also sells handcrafted wooden boxes where you can keep your wedding pictures and other memorabilia. 
Essential Information
Contact Information
Website
Services
Wedding photography

Destination wedding photography

Portraiture shoots
43. Glen Sin Photography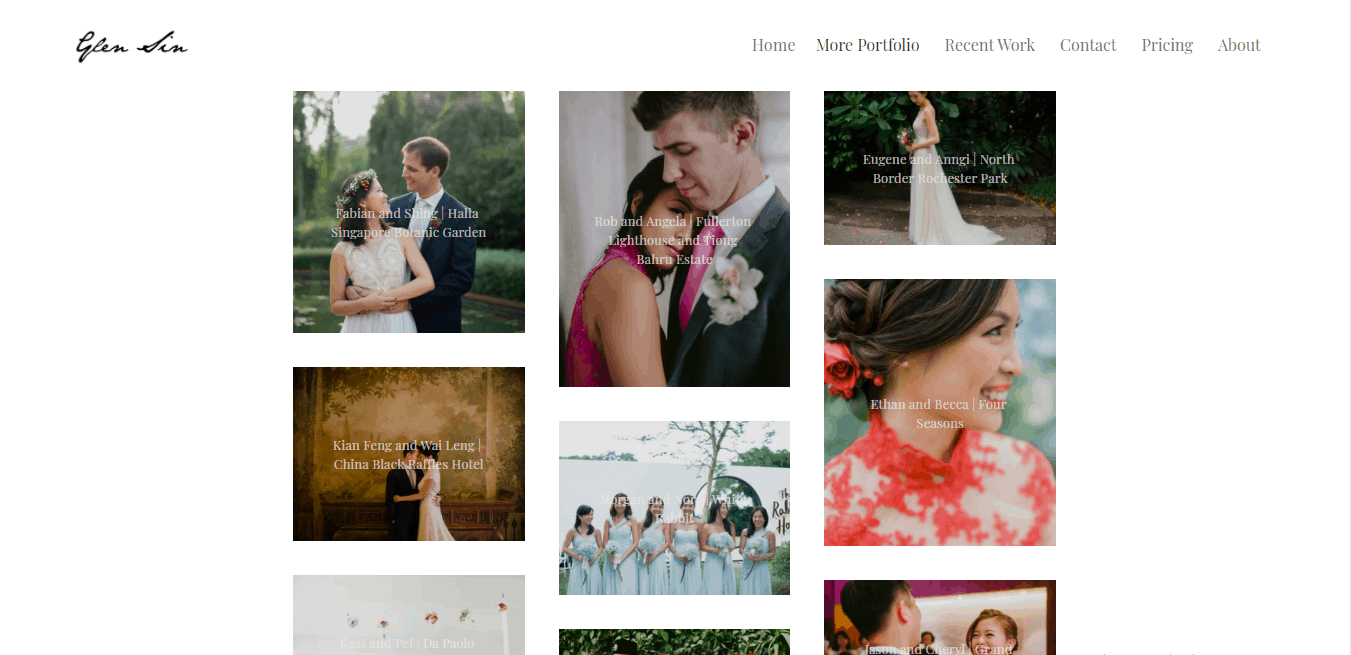 Glen Sin likes to appreciate things around him, so you can expect great attention to detail when hiring him for your wedding photography needs. Whether grand destination weddings or simple chapel unions, Glen Sin captures moments at their most raw and genuine forms.
The best thing about Glen Sin Photography is that it is a team of photographers. More photographers mean more perspectives and photos—without any small instance, subtle emotion, or participating guests left out of the picture.
Additionally, Glen Sin Photography has videographers. So, those who want perfect documentation of their grandest wedding moments can rely on this photographer.
This photographer's full wedding packages begin at $2,000. Luckily, Glen Sin still offers promotions and discounts from time to time.
Lastly, Glen Sin has operating hours extending as late as 11 PM to cater and respond to more requests every day. So, you can rely on this photographer's accommodating nature to make your wedding planning a bit easier.
Essential Information
Contact Information
Website
Services
Pre-wedding photography

Wedding photography

Wedding videography
44. Douglas Fun Photography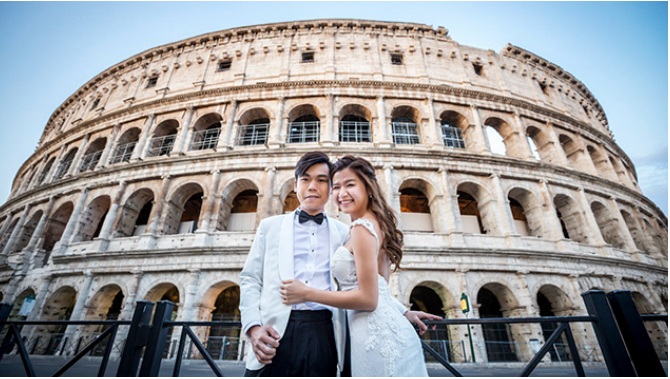 Douglas Fun Photography believes that Wedding Photography is not about capturing a perfect shot, but capturing those priceless moments of emotion which tell a great story. 
He enjoyed doing Wedding and Engagement Photographies since aside from earning from it, it gives him opportunity to experience and learn different cultures and people.
If you are looking for photography that could be made in different countries either local or overseas, Douglas Fun Photography truly is a catch.
Essential Information
Contact Number
Websites
Services
Wedding Day Photography

Same-day Highlights Photo Slideshow

Pre-wedding Photography

Overseas Engagement Photography
Customer Reviews
Based on the reviews, Douglas Fun Photography is really focusing to capture candid and precious moments of their customers that could result to having an amazing picture and memory that they could look forward to.

"If you are looking for a professional yet down-to-earth, focused yet FUN-loving, and skilled yet free-flowing photographer to capture your precious moments, look no further than Douglas! My wife and I are proud of Douglas' amazing photos of our wedding. More importantly, he captured lovely candid shots that brought out the joyous essence of the event. In addition, he's easy to talk to and his suggestions prior to our wedding subsequently materialized into great pictures. A highly recommended professional photographer!"
45. Kimnshin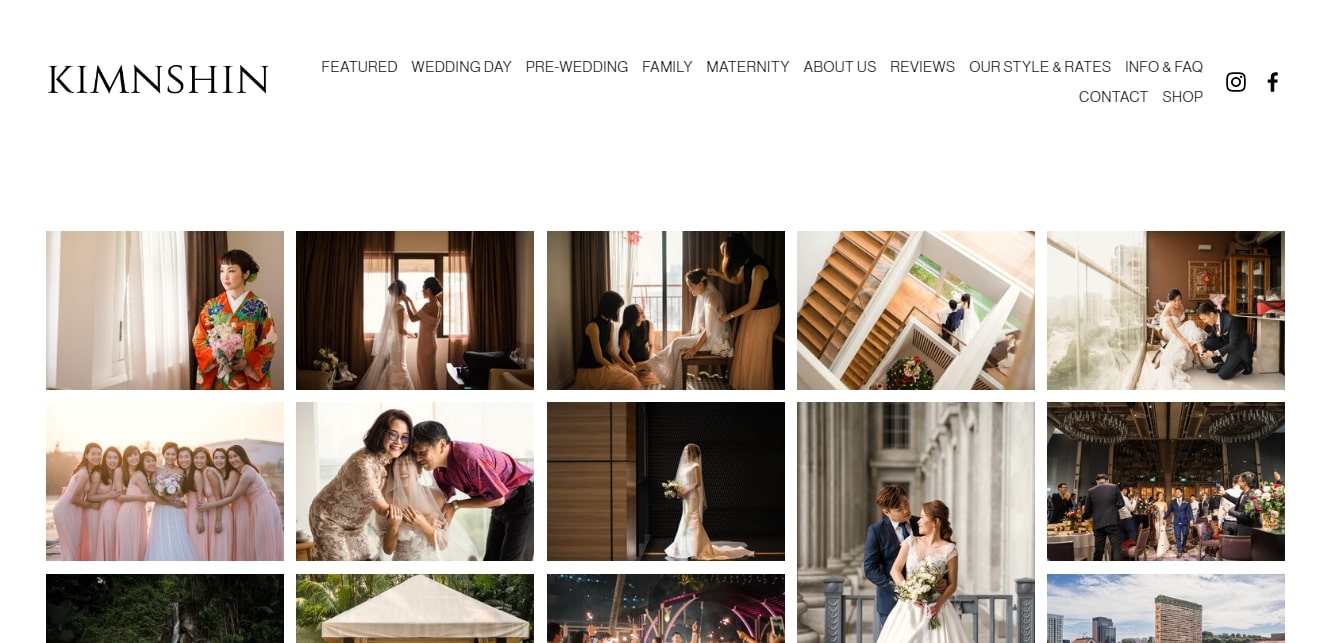 Kimnshin is a company that offers photography services for weddings, maternities, and family gatherings. Founded back in 2016, their approach toward photography is to showcase timeless, real, and meaningful shots for couples and the family can enjoy when reminiscing those milestones.
We find their approach to simple yet meaningful photography to be very appropriate when it comes to keeping timelessness. Furthermore, their non-intrusive way of taking better photos will make moments more natural, magical, and authentic as it should be.
We also think that their online platform greatly maximizes and accommodates clients who are looking for a speedy photography appointment. Clients can easily inquire and fill-up their forms online to have a customized estimate of their services.
Portfolios of their past works are also readily available online so clients can freely choose which photographer better captures their desired style of wedding photography.
It is important to note however, that they are comprised of only 3 individuals so there might be slot limitations when it comes to their services but nonetheless, their past clients commend them for their stellar photos and a pleasant experience with them as well.
Essential Information
Contact Number
Website
Services
Wedding Photography
Engagement Photography
Customer Reviews
Here are some reviews from their clients:
"We are super happy that we engaged kimnshin for our PWS and AD photography. We had the pleasure of working with both Kim and Shin and found them both to be very kind, patient and pleasant to work with! They are both very attentive and really try their best to understand our vision and wants for the pictures. We could not be more pleased with how the pictures turned out and have no regrets on engaging them for our special day. 10/10 will recommend!! Thank you so much Kim and Shin!!"
"Had engaged Kim to be the PG for our big day. He was punctual, friendly and detailed. The photo quality was fantastic and exceeded our expectations. The photography angle was so well taken that it hides all our flaws and the unglamorous background. It was extremely well done. For brides who like clean photography style, Kim is the best choice! 😍👏"
46. TLGraphy
TLGraphy was founded by Titus, a Singapore-based wedding photographer. He's always been dazzled by the candid and strong emotions at weddings, and this is why he specialises in this type of photography. 
At TLGraphy, they offer photography services for weddings, pre-weddings, family and friends photoshoots, and studio photoshoots. 
What's great about them is that they want to emphasise the entertainment aspect of the shoots, and for this, their services include a complementary Zoom consultation session to align expectations. 
One thing to note about their services is that they don't provide keepsake boxes like traditional wedding photography packages, and they only deliver the edited photos. This helps them offer their services at a cheaper rate. Plus, they found out that most of their clients prefer to print the photos on their own. 
The price of their services range from $100 to $1588 depending on the package you choose. 
So far, TLGraphy has an average Google Reviews rating of 5 out of 5 stars! Past clients highly recommend Titus and his team for wedding and pre-wedding shoots. 
Essential Information
Contact Number
Website
Services
Wedding Photography
Pre-Wedding Photography
Family & Friends Photography
Studio Photoshoot
Customer Reviews
Here are some reviews from their clients:
"Titus is a very friendly photographer who really made us feel very comfortable throughout the shoot. He is able to direct us with the poses quickly and is also open to our suggestions. I am amazed at the number of good shots he was able to take in such a short period of time (1.5 hr shoot). We are so blessed to have him take our prewedding photos! Highly recommend his service! :)"
"I really don't know how he (Titus) does but he delivered the photos in 7 hours…… super impressed by his efficiency and really appreciate his hard work! The whole photoshoot went smoothly and Titus is a super friendly and easy-going person, so great to be able to work with him. Salute to his awesome work, BIG THANKS TO TLGraphy, Titus and the team!!"
47. The Aurora Wedding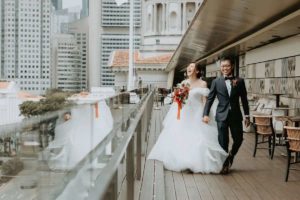 The Aurora Wedding is another one of our bets for the top wedding photographers in the country. 
Their team knows that you only get one shot at your wedding day, so it's important to hire the right people to capture every moment. 
We've seen their different works and all we can say is that they're absolutely stunning and we think that they could be the "right people" on your wedding day. 
They're even Singapore's first milky way photography service, so if you'd like to go all out and have very unique photos, we think they'd be a great choice.  
We like how they have an enquiry form that you can fill out in less than a minute that will help them create a package for you. It's very simple and hassle free!
Moreover, we love how they're a one-stop bridal services shop and that they offer almost every possible service you'd need for your big day. 
We went through other people's experience with them and we've only seen positive feedback about them. 
With this, we think that The Aurora Wedding can beautifully immortalize one of the best days of your life through pictures and would be an excellent choice.
Essential Information
Contact Number
Website
Services
Wedding Photography
Pre-Wedding Photography
Customer Reviews
Here are some reviews from their clients:
"Justin is a Great photographer to work with. He is energetic, engaging, and a lot of fun! We love our wedding pictures! Would highly recommend him to family and friends."
"We engaged both the photography and videography service from The Aurora Wedding. Justin was our appointed Photographer, along with him was his Videographer (Simon). Both of them worked in sync to minimise being captured in the photo/video and coordinated very well with our Bridesmaids and Groomsmen. They were on time for both morning and evening events, and never failed to capture all our funny and happy moments.

Genuine, hilarious, and quick response to all our requests are the qualities we looked for our Photographer and Videographer. Justin and Simon definitely fulfilled all these qualities and provided us their best service on our wedding day. Justin produced very good photographs and he certainly captured all our happy moments. Simon produced professional videography and even went an extra mile to piece all sequence of events nicely in our full edit video and morning highlights. We definitely recommend The Aurora Wedding and will engage their service again for other joyous occasions in the near future.

Our package includes the Childhood Montage, Morning Highlights, 8 Hours each (Photography, Videography)."
---
With the best wedding photography in Singapore, you should be able to get lasting mementos of your special day. Just be sure to try these photography outfits first, because they're easily the top wedding photographers on the island!
If you think we missed a great wedding photographer, by the way, leave us a note telling us which one. Tell us too why you think they're great, as we'd love to know what makes them worthy of inclusion here.
And finally, just in case you and your betrothed feel like having a nice dinner to toast your selection of a wedding photographer, try our list of the best spots for a romantic dinner in Singapore. It should get both of you further in the mood for your upcoming nuptials!