25 Romantic Places to Visit in Singapore for Couples
We're big believers that romance can exist anywhere if people choose to see it. Thankfully, there are several romantic places for couples in Singapore—with some hidden in plain sight!
We rounded up some spots and activities that can get your hearts beating. Hopefully, this listicle can help you find an ideal place for your next date.
Where can you go on a romantic date in Singapore?
Romantic Adventure Spots in Singapore
Singapore has plenty of activities to offer for adventurous couples. Read on to learn where to go next, whether it's an outdoorsy date or one that will have you flexing your muscles.
1. Kinetics Climbing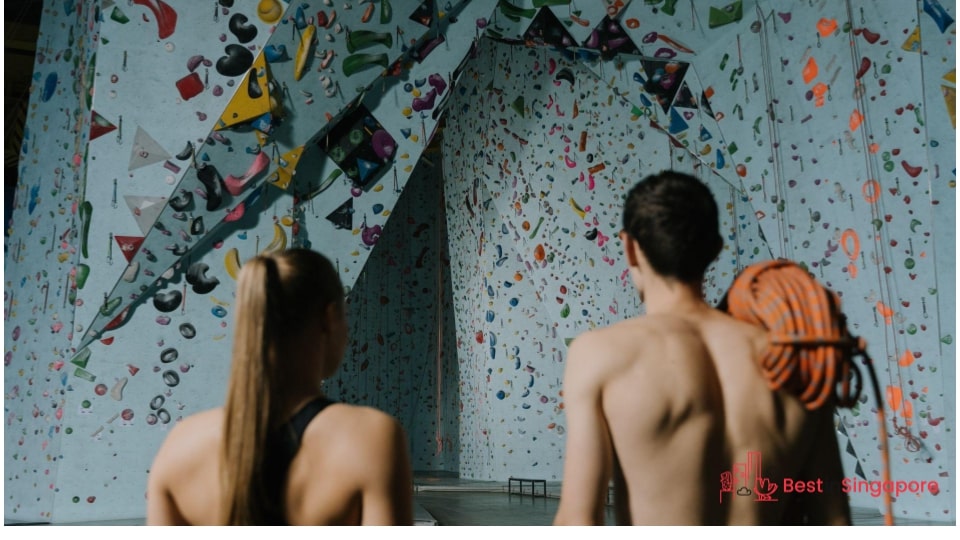 Location: 511 Serangoon Road, Singapore 218153
Operating hours: Mondays: 4 PM – 10 PM; Tuesday to Friday: 1 PM – 10 PM; Saturday and Sunday: 10 AM – 7 PM
How to get there: Take the 130, 145, 23, or 64 bus or the Downtown/North-east lines
Rock climbing facilities might not make it to everyone's list of romantic date places. But a trip to the local bouldering gym might be great for couples who love challenging themselves—and each other.
Kinetics Climbing offers climbing couples different challenge levels, from basic to difficult. Much like the stages of a relationship, trust, safety, and security all factor in at this gym.
Here, you can also find climbing equipment along with private instruction and coaching to make you a more confident and adventurous rock climber.
2. Singapore Botanic Gardens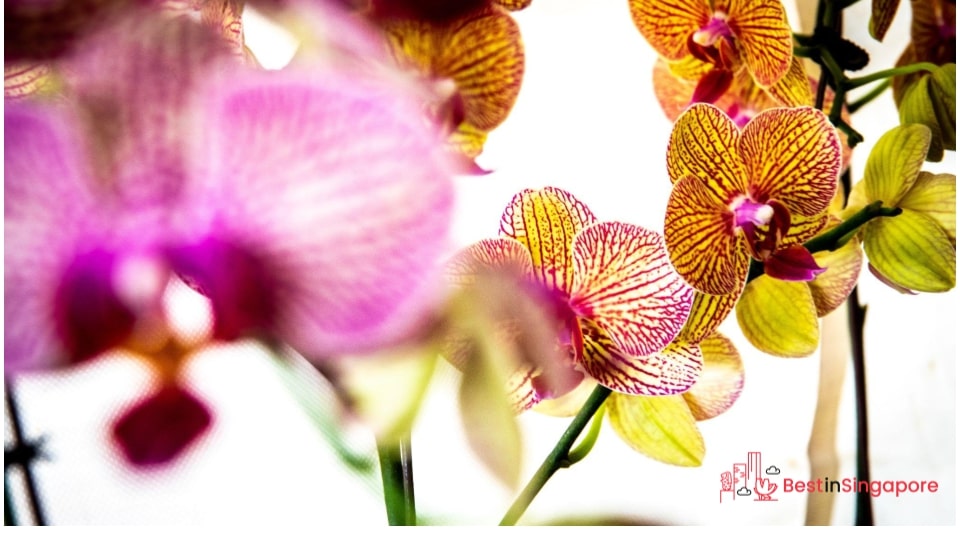 Location: 1 Cluny Road Singapore 259569
Operating hours: Daily: 5 AM – midnight
How to get there: Take the Orchard MRT or the 7, 105, 123, 174, or 174E buses
The Singapore Botanic Gardens is an ideal quiet place in Singapore for couples. It's also a great spot for some nature immersion and eco-friendly adventures!
There's a walking tour for couples who want to know about the gardens' legacy, beginning with the Heritage Museum and including the gorgeous Swan Lake and Bonsai Garden.
It's also an idyllic place to have an intimate picnic with your significant other. And if you wait until sunset, you might even catch a classical concert near Symphony Lake—free of charge!
3. Universal Studios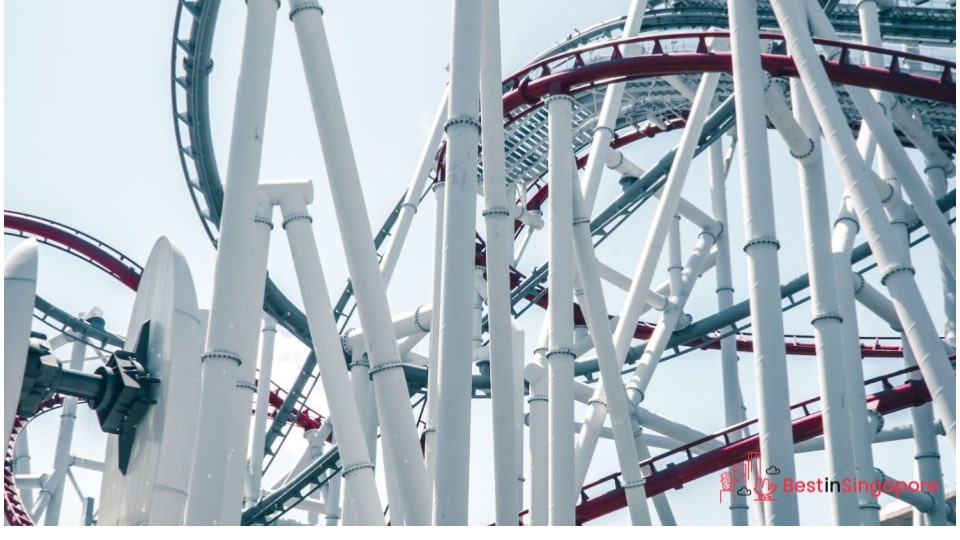 Location: 8 Sentosa Gateway, Sentosa Island, Singapore 098269
Operating hours: Sunday to Thursday: 10 AM – 8 PM; Universal after-hours, Fridays and Saturdays: 10 AM – 10 PM
How to get there: Take bus 123, 188R, 963R, NR1 or NR6 and alight at Resorts World Sentosa bus stop 14519, or the Circle line to Harbour Front station
You can bring your sweetheart to Universal Studios Singapore for a whole day's worth of theme park adventures. The adventurous couple can always find something to keep their hearts pumping at Universal Studios.
To start with, there are seven zones to explore. That means something (or everything) to offer to couples who are fans of sci-fi, ancient civilisations, faraway galaxies, and even prehistoric fantasy worlds.
You can enjoy the thrill of white-knuckle rides or stay around until 8:30 PM on Fridays and Saturdays for the spectacular fireworks show.
4. St. John's Island
Location: 6.5 kilometres south of Singapore
Operating hours: Booking required
How to get there: Take a ferry from Marina South Pier
Extra-adventurous couples can go to St. John's Island, one of the many picturesque Singapore islands to visit, especially on a beautiful summer day. It's a great place for fishing, sunbathing, and communing with nature.
It's also connected to Lazarus Island, which has a hidden beach look and feel. For couples craving some privacy away from the hustle and bustle, this is a great place to have a picnic and just be alone for the entire day.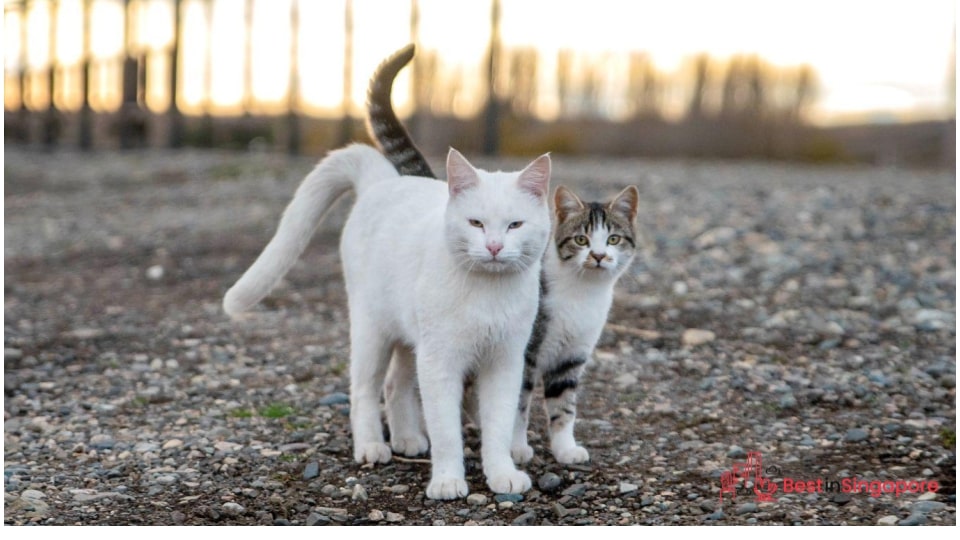 And if you're a couple who simply adores stray cats, St. John's Island will seem like a feline heaven for you. There are many of them just waiting for you to visit this quiet and peaceful spot.
5. Singapore River Cruise
Location: Departs from Clarke Quay Jetty
Operating hours: Monday to Thursday: 1 PM – 10 PM; Friday to Sunday: 10 AM – 10 PM
How to get there: Take the 143, 147, 190, 197, or 54 bus or the North-East/North-South lines
Hop on board the Singapore River Cruise and enjoy a unique vista of the island nation. The boats typically come with red lanterns and a live commentary on some of the places you'll pass.
What's great about this particular date is that it gives you a different view of Singapore from the usual land-based tours. You can see different landmarks that help define the city, and soak up the sun while you're at it.
Some perks come with an evening cruise too! At night, it offers a romantic star-gazing tour with the city lights making the water magically sparkle and shimmer.
---
Places for Artsy and Cultural Romantic Dates
If art appreciation is at the core of your relationship, here are some romantic places in Singapore that offer art and culture in spades.
6. The Esplanade – Theatres on the Bay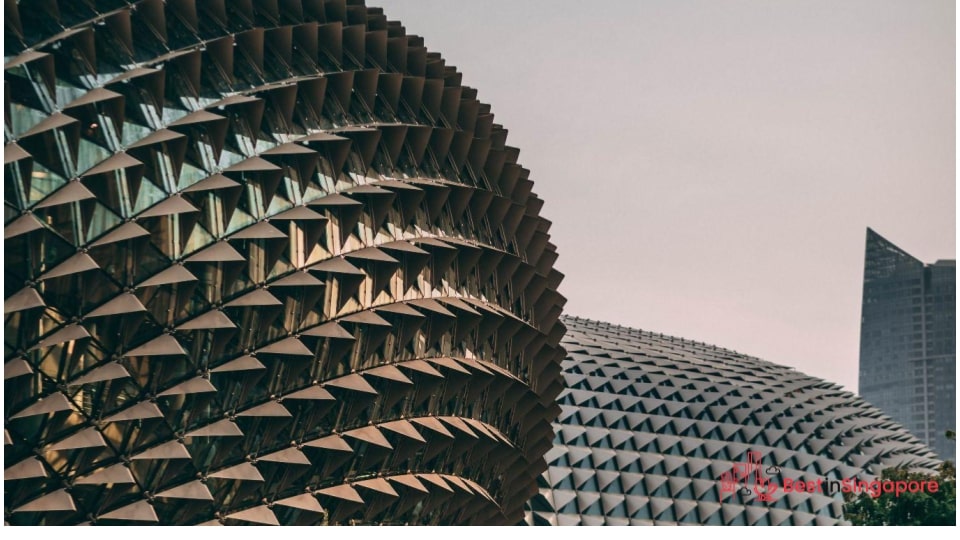 Location: 1 Esplanade Drive Singapore 038981
Operating hours: Daily: 6 AM – 2 AM
How to get there: Take the 10, 100, 111, 131, 133, or 961M bus or the Esplanade MRT
Theatre nerds and enthusiasts can catch a great performance at The Esplanade. The Esplanade itself is a gorgeous architectural example and is often described as a giant durian or a thorny dome.
At night, it glows with promise and becomes the perfect backdrop to a romantic and starry sky. Inside, the stunning Concert Hall has become the scene of hundreds of world-class performances.
There's a wide range of performances to choose from, so make sure you check out what's on if you want to plan in advance. But spontaneous couples can always pop in any time and get a surprise performance, whether it's a local or international one.
7. National Gallery Singapore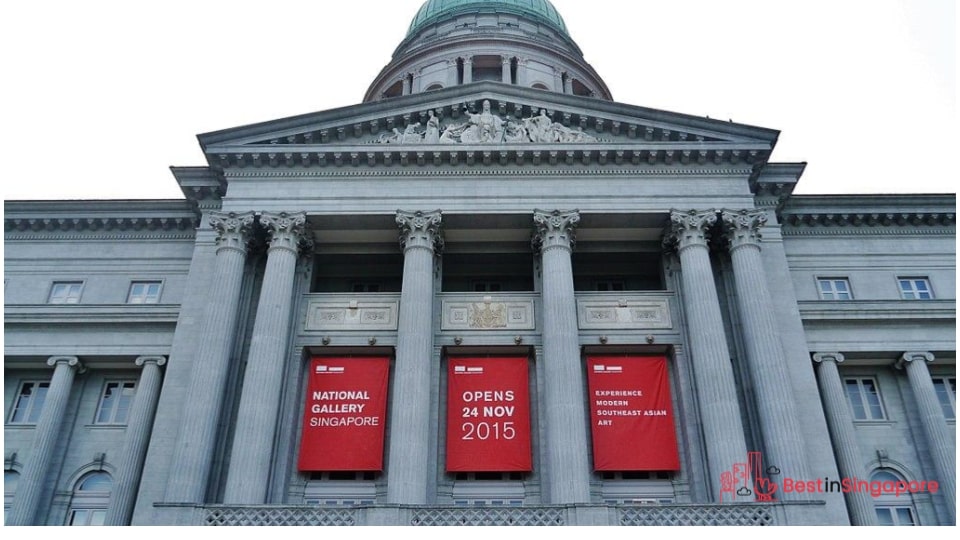 Image source: Wikimedia Commons
Location: 1 St Andrew's Rd, Singapore 178957
Operating hours: Daily: 10 AM– 7 PM (last admission 30 minutes before closing time)
How to get there: Take a taxi cab, the City Hall MRT, or the 961 or 195 bus
The National Gallery Singapore, one of the best museums in the country, offers several art journeys for you and your date to take.
We recommend the "It's a Date" tour that brings you to different romantic spots in the gallery, with art that tells the artists' romantic stories from the past.
There's also an IG-worthy trail if you want dreamy snapshots of your art journey together. And to sweetly cap off your artistic trek, head on over to the Smoke and Mirrors bar on the premises and toast to your togetherness.
8. The Projector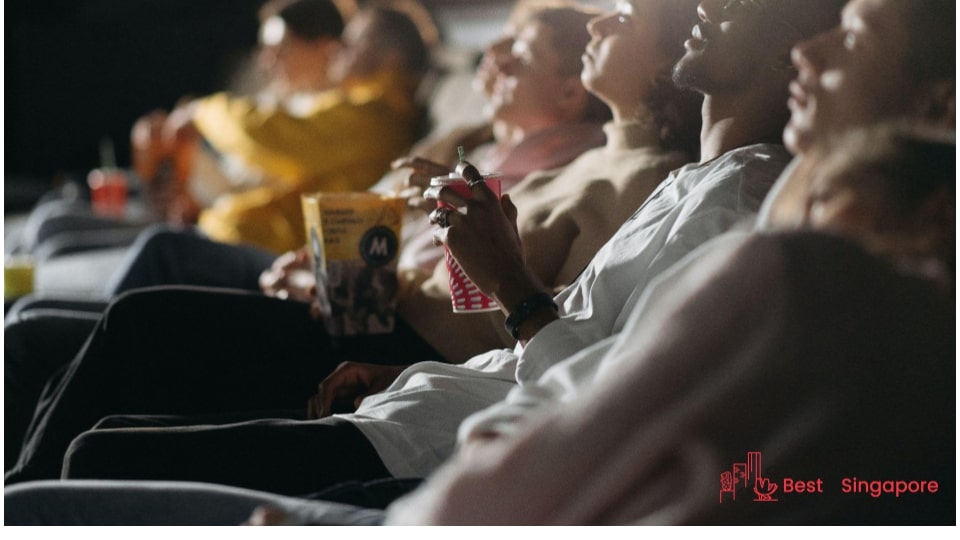 Location: 6001 Beach Road, Golden Mile Tower, Singapore 199589
Operating hours: Monday to Friday: 4 PM – 8:30 PM; Saturdays and Sundays: 1 PM – 8:30 PM
How to get there: Take the 10, 100, 592, 961, or 980 bus or the Circle line
If you want a fun but cheap date idea in Singapore, this one might fill the bill. The Projector is an indie cinema that uses different locations for various big-screen experiences.
Couples who especially like arthouse films and offbeat experimental cinema can have their fill of them here. The venues for the film viewing change occasionally, with pop-up locations adding a layer of spontaneity and fun to the whole experience.
The Projector has shown movies in unique places, including an abandoned Chinese disco, a vintage theatre house, and even decommissioned cinema halls. If you love this sort of spur-of-the-moment date, make sure to lock in a schedule for you and your S.O.!
9. Mud Rock Ceramics
Location: 85 Maude Road, Singapore 208357
Operating hours: Book pottery classes here
How to get there: Take the East-West/North-East lines, or the 130, 147, 51, or 61 bus
Want to stop viewing and appreciating art and start making it instead? Then try a pottery class at Mud Rock Ceramics and turn it into a great learning experience for you and your beloved.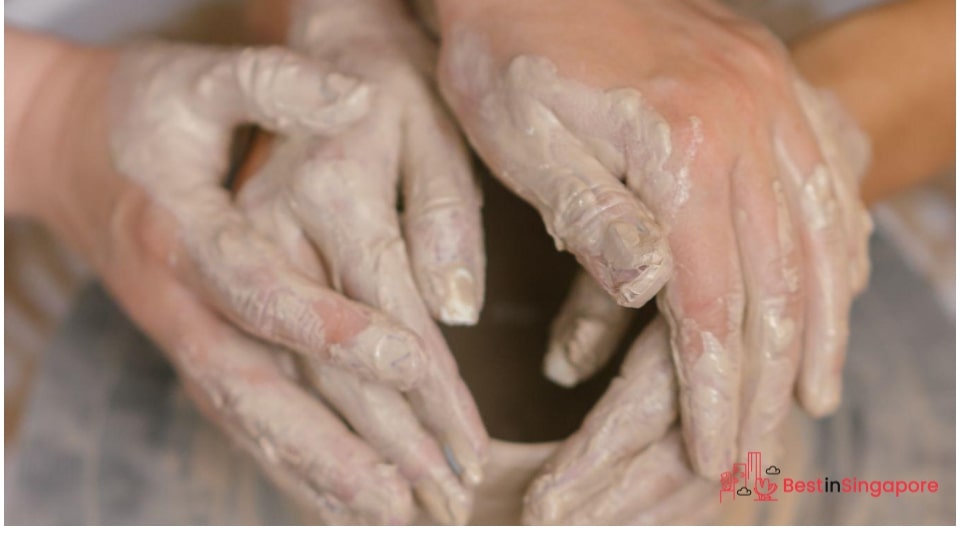 It's also a great anniversary venue for couples who want to create something together to symbolise their relationship.
Mud Rock Ceramics welcomes beginners and offers classes, workshops, and courses for students to come up with gorgeous ceramic pieces on their own.
10. The Singapore Repertory Theatre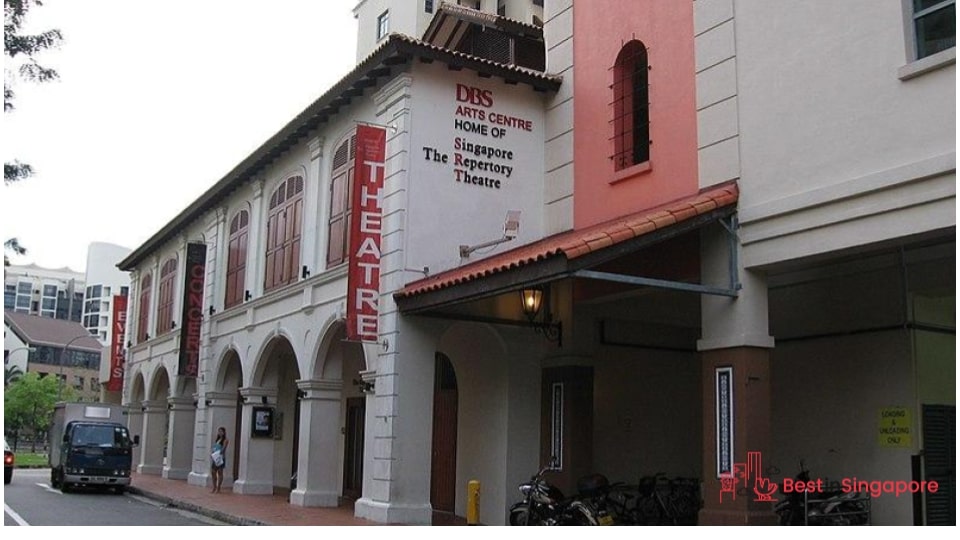 Image source: Wikimedia Commons
Location: KC Arts Centre – Home of SRT, 20 Merbau Road Singapore 239035
Operating hours: Event and show updates here. The venue opens 30 minutes before every performance.
How to get there: Take the Downtown line or the 123 or 143 bus
Check out the official Singapore Repertory Theatre website for upcoming shows and plays, and plan a theatrical outing for you and your loved one.
The theatre shows both original musicals and a repertoire of classics, including Shakespeare in the Park productions. If you like comedy, drama, and thought-provoking narratives, you'll find it here.
To date, the Singapore Repertory Theatre has mounted over 160 productions in more than 27 years. Some international stars who've graced its stages and venus include Sir Ian McKellen, Ming-Na Wen, Lea Salonga, and Ethan Hawke.
---
Romantic Dinner Date Settings for the Foodie Couple
There are so many romantic places to eat and drink in Singapore that you and your date might feel spoilt for choice. Thankfully, you can tickle your palate and heartstrings with these choice selections for the foodie couple.
11. The Other Room
Location: #01-05, Singapore Marriott Tang Plaza Hotel, 320 Orchard Road, Singapore 238865
Operating hours: Tuesdays to Saturdays: 6:30 PM – 2:30 AM; closed on Sundays and Mondays
How to get there: Take the 123, 143, 175, or 502 bus or the Thomson-East Coast line
Intriguing name aside, The Other Room is one of the private places for couples in Singapore where you can truly be alone with each other.
There are over 300 spirits selections to choose from, with every cocktail hand-mixed and created in-house. And if you're feeling peckish, you can order some mouthwatering dishes ranging from Jamon Iberico tapas to sirloin steaks with sides.
The quiet ambience and understated luxury offered by the Other Room require a reservation. If you're planning something romantic and unexpected, plan ahead before you pop the question to your beloved at this intimate venue.
12. Koma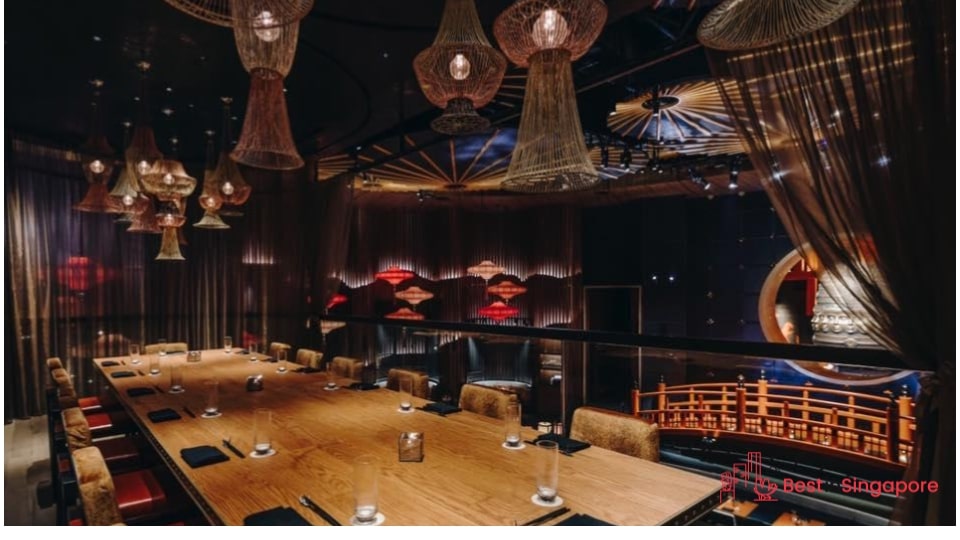 Image source: Koma's FB Page
Location: #B1-67, The Shoppes at Marina Bay Sands, 2 Bayfront Avenue, Singapore 018972
Operating hours: Reservation required
How to get there: Take the Downtown or North-South lines or the 106, 655, 97, or 97E bus
Is sushi or sashimi part of your love language? Then you might want to check out one of the best Japanese restaurants in Singapore for your next date.
Koma pulls out all the stops when it comes to summoning the look and feel of dining in Japan. It's not just a restaurant but a multi-sensory experience that starts with a passageway of orange arches that recalls Kyoto's most familiar shrine.
If it's an extra special dinner date, consider getting the black truffle beef tartare with caviar gold leaf, or the lobster in lemon butter. There's also an Omakase menu that requires a 72-hour advanced reservation for an unforgettable dining experience.
13. Mykonos on the Bay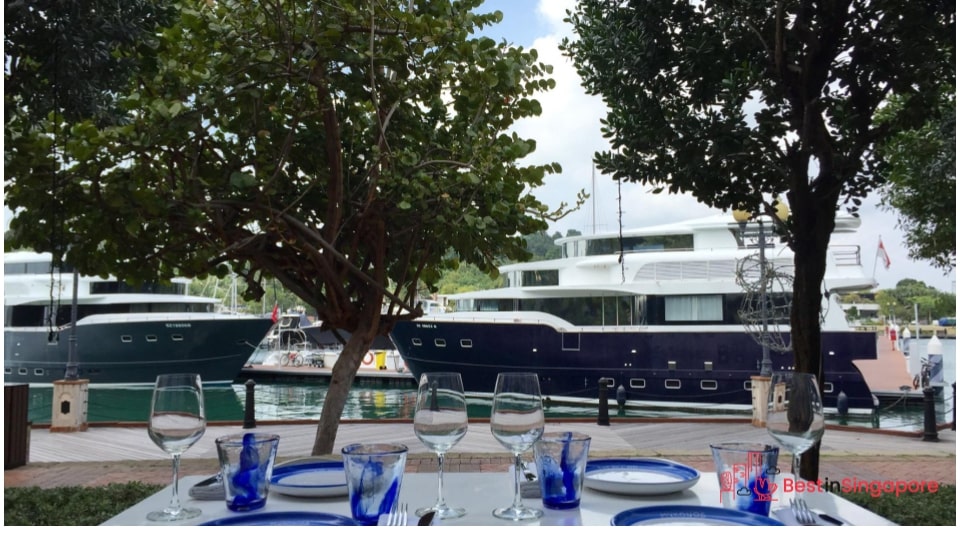 Image source: Mykonos On The Bay FB page
Location: 31 Ocean Way, #01-10 Quayside Isle, Sentosa Cove, Singapore 098375
Operating hours: Daily: noon – 10:30 PM
How to get there: Take the Sentosa Cove Shuttle or the B bus
Many consider Mykonos on the Bay as one of the best Greek restaurants in Singapore. To up the romance factor for couples, there's a gorgeous seaside view at the restaurant!
If you want to combine a scenic view with some freshly prepared seafood and Mediterranean dishes, head on over to Mykonos on the Bay.
It takes pride in using only the freshest ingredients for its classic Greek dishes. There's nothing like some hearty mousaka or spanakopita for lunch with some freshly grilled mosharaki on the side!
14. IndoChili
Location: 54 Zion Road Singapore 247779
Operating hours: Reservation required
How to get there: Take the Thomson-East Coast line or the 14, 16, 175, 5, 75, or 970 bus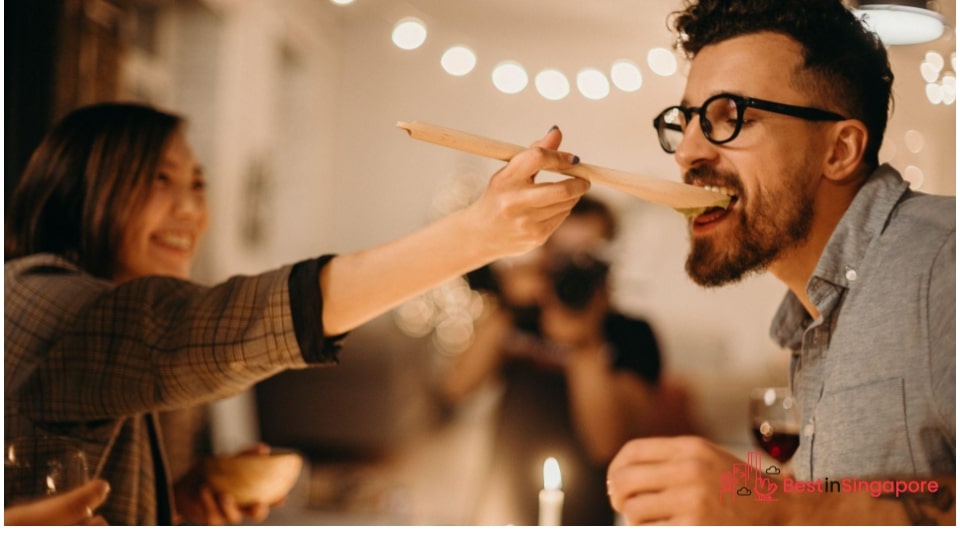 There's a modern rustic vibe in IndoChili that's pleasing to both eyes and palate. Woven lanterns, murals, and other uniquely Indonesian touches can make dinner for two an intimately appealing experience.
This certified halal restaurant offers Indonesian favourites like sate ayam, rendang sapi, and sambal udang. Its desserts range from traditional cendol to delicate plum layer cakes should you want something sweet to cap off all the savoury.
15. Sen of Japan
Image source: Sen of Japan's FB page
Location: 2 Bayfront Avenue, #01-86 The Shoppes at Marina Bay Sands, Singapore 018972
Operating hours: Daily: 11 AM – 10 PM
How to get there: Take the Bayfront MRT or the 106, 97, or 97E bus
If you and your partner love traditional Japanese food with a contemporary touch (and as fresh as you can get it), check out Sen of Japan. It's also open for private events, so it's ideal for special anniversaries and milestones in your relationship.
"Sen" speaks of the concept of freshness, and it's reflected in the restaurant's exciting menu. Hamachi carpaccio, Shiro ebi, toro, uni and caviar, and other gorgeously plated a la carte items can make you go ooh and ahh.
It has neatly designed interiors that let lots of natural light in the morning. At night, Sen of Japan has gorgeous lighting, especially at its sushi bar which can seat eight diners.
---
Picturesque and Romantic Spots for the 'Gram
Budget-conscious couples, take heart. There are plenty of cheap romantic places in Singapore where you can create colourful memories to look back on.
Check some out in this section.
16. The Love Temple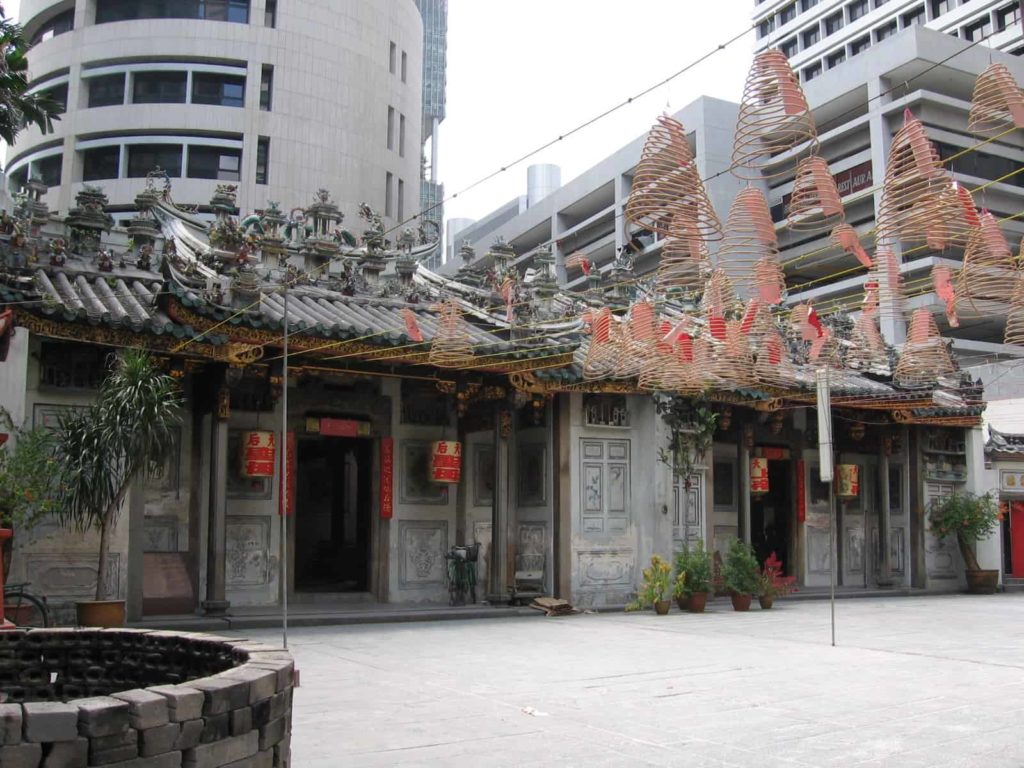 Image source: Wikimedia Commons
Location: Yueh Hai Ching Temple, 30B Phillip Street, Singapore 048696
Operating hours: Daily: 8 AM – 5 PM
How to get there: Take the 10, 186, 57, 655, 667, 970, or 97E bus or the East-West/North-South lines
The Love Temple has an intriguing history dating back to the early 1820s. Also known as the Yueh Hai Ching Temple (which translates into "Temple of the Calm Cantonese Sea"), it was built for safe passage for sailors and traders who venture out to sea.
It was also known to be a prayer spot for sailors looking for their life partners.
Yue Lao, its deity, is often sought for happiness and good relations among friends, lovers, and families. Today, couples who need guidance on relationship matters often visit the Love Temple for enlightenment.
17. Chijmes
Location: 30 Victoria Street, Singapore 187996
Operating hours: Shop hours vary
How to get there: Take the 7, 14, 14A, 14E, 16, 36, 36A, 36B, 111, 128, 131, 162, 162M, or 175 bus or the City Hall, Esplanade, or Bras Basah MRT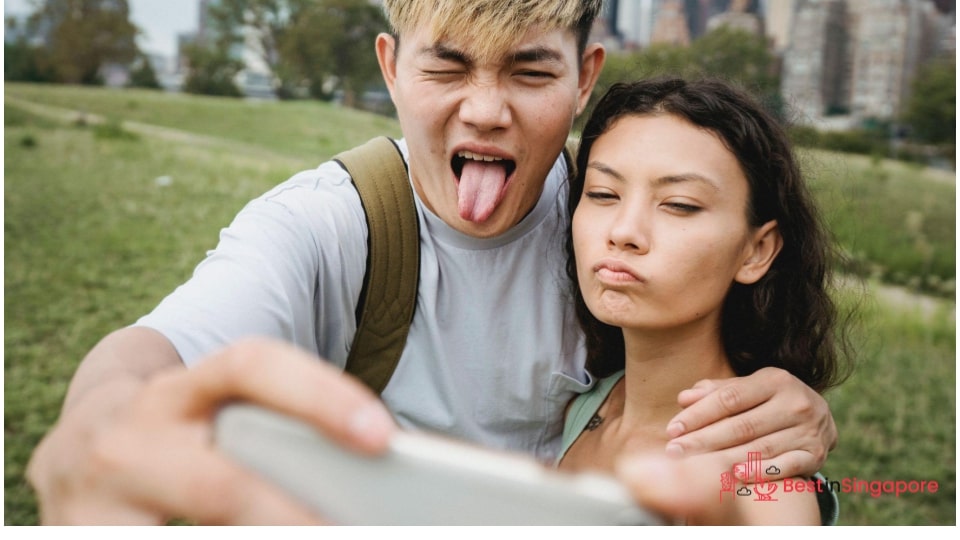 What used to be a convent is now one of the most IG-worthy places for hip couples to visit and have fun. Chijmes has become a premier dining and entertainment spot located at the heart of Singapore's Civic and Cultural District.
Adventurous couples can take on Chijmes' heritage trail, starting from the Gate of Hope and ending at Chijmes Hall, which has been declared a National Monument.
At night, Chijmes glows with fairy lights and the interior illumination of shops and event spaces. There are plenty of restaurants, bars, and activities where couples of all ages to spend a romantic day or night.
18. Dempsey Hill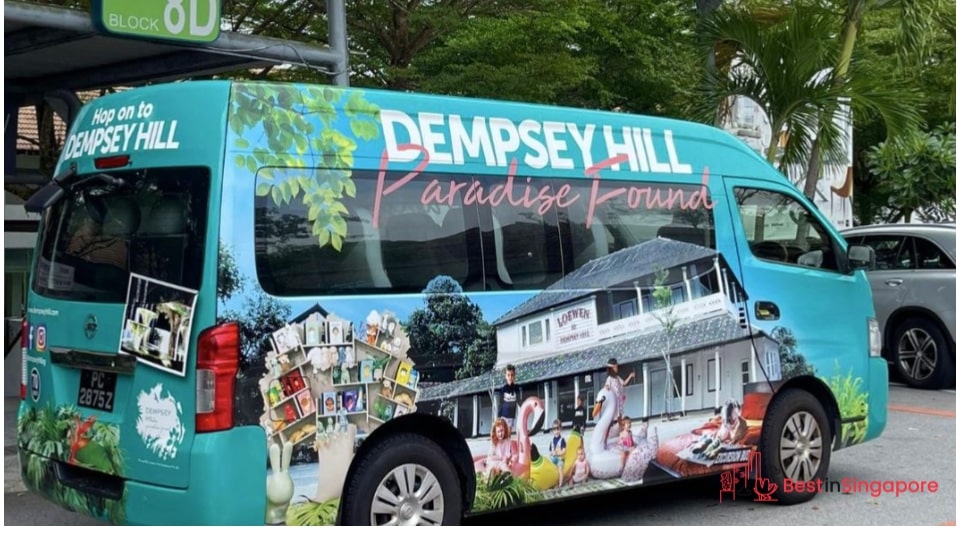 Image source: Dempsey Hill website
Location: Blk 8D Dempsey Road #03-01, Singapore 249679
Operating hours: Shop hours vary
How to get there: Refer to the Dempsey Hill Shuttle Service schedule and pickup points
What used to house army barracks is now the site of one of the best shopping malls in Singapore. But Dempsey Hill is more than just your run-of-the-mill retail centre.
For starters, it's surrounded by lush greenery which you can explore and take snapshots of before going on your retail therapy. Its hiking trails are ideal to get your heart beating as you dive into the area's heritage.
And if you find yourself feeling peckish after all that exploration, how about indulging in some truly delightful Peranakan food afterwards? The celebrated Candlenut restaurant is located on Dempsey Road and is waiting to serve you mouthwatering fare.
19. Gardens By the Bay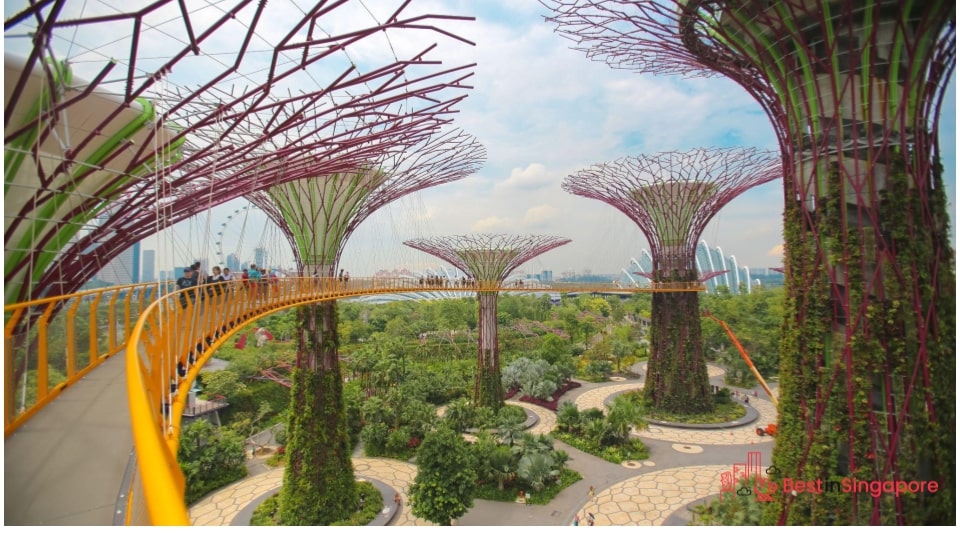 Location: 18 Marina Gardens Dr, Singapore018953
Operating hours: Daily: 9 AM – 9 PM
How to get there: Take the Circle or Downtown MRT lines or walk under the Helix Bridge
Are you looking for free things to do in Singapore at night but with a romantic twist? Look no further than Gardens by the Bay, which is a dreamy place to take a leisurely stroll with the one you love.
Even if you've been here dozens of times before, the Flower Dome, Supertree Grove, and Cloud Forest will take on a more special meaning when you're with your significant other. After all, it's the perfect place to explore Singapore's tropicalness.
And if you want to cap it off with a romantic dinner, head on over to Pollen which sits right on top of one of the Supertrees. It's got an exquisite ambience surrounded by lush plants and blooms too.
20. ArtScience Museum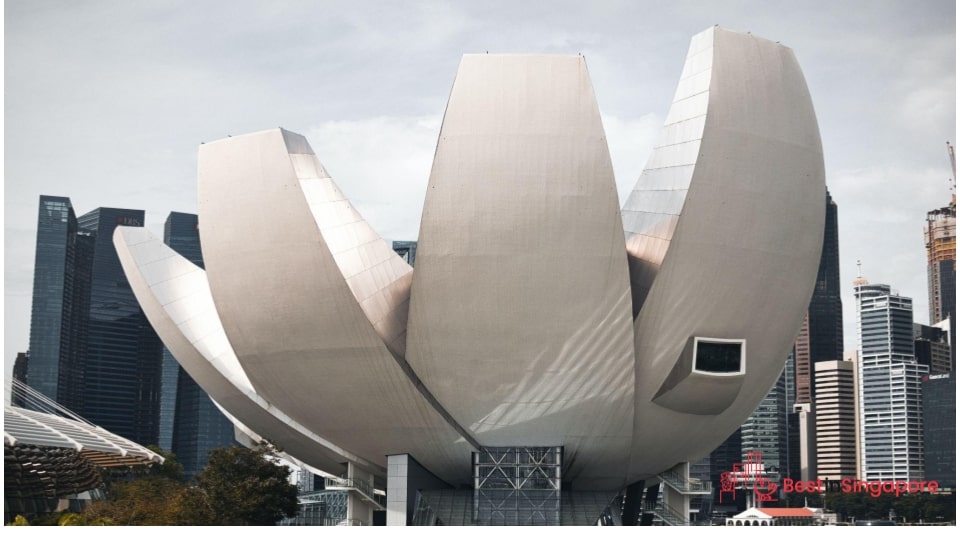 Location: 10 Bayfront Ave Singapore 018956
Operating hours: Daily: 10 AM – 7 PM
How to get there: Take the Bayfront MRT or the 106, 655, 77, 97, or 97E bus
Truly an Instagram-worthy place in Singapore, the ArtScience Museum is one of those spots that look good inside and out. The lotus-shaped structure has become iconic against the Singaporean skyline, but it's inside where the magic truly happens.
Art truly marries science in the permanent exhibitions of Future World. You and your date can enjoy the immersive exhibitions which feature full gardens and waterfalls rendered digitally.
And if you're lucky, you might be able to catch an international art show being staged at the museum. The ArtScience Museum regularly partners with museums and galleries from all over the world, so there's always something exciting to see.
Romantic Couple Retreats in Singapore
Wondering where to go for an anniversary in Singapore? We have some offbeat yet romantic suggestions for the couple who wants to get away from it all and celebrate with each other.
21. The Summerhouse Garden Domes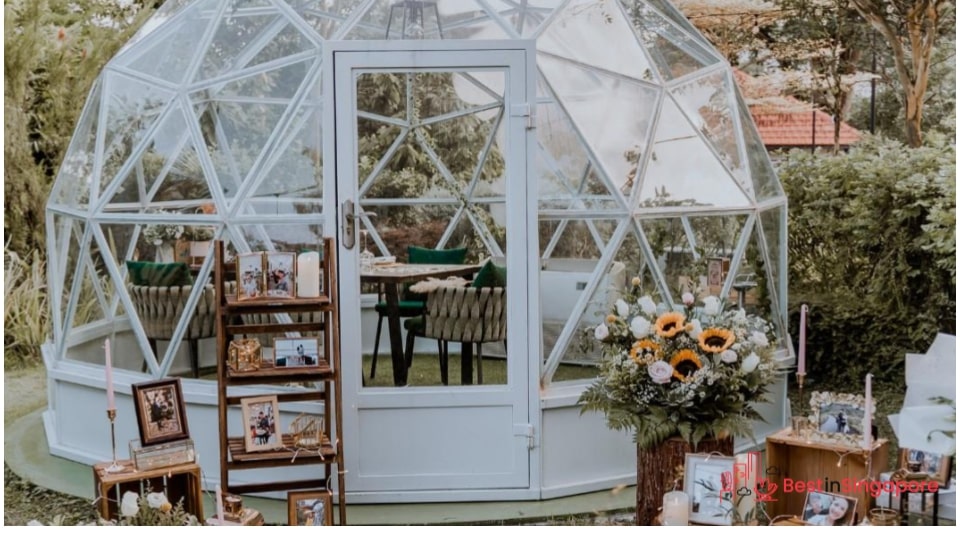 Image source: The Summerhouse FB page
Location: Level 1, Seletar Aerospace Park, 3 Park Lane, Singapore 798387
Operating hours: Dinner in the Dome: Wednesdays to Sundays, first seating: 6 PM – 8 PM; second seating: 8:30 PM – 10:30 PM
How to get there: Take the 102, 103, and 117 buses or the Sengkang or Punggol MRT
Want to wine and dine under the stars minus the inconvenience of pitching camping tents? The Summerhouse Garden Domes offer something that can literally put you and your sweetheart in your own bubble.
It's a sort of glamping-type al fresco dining set in a lush garden. But even during the hottest nights of the year, you and your date can dine and converse in utmost comfort because the domes come fully air-conditioned.
The transparent garden domes look more like igloos than tents. But they nevertheless have the same magical effect with numerous fairy lights illuminating the edible garden where they grow their ingredients and the main bungalow that houses the restaurant.
22. Quayside Isle at Sentosa Cove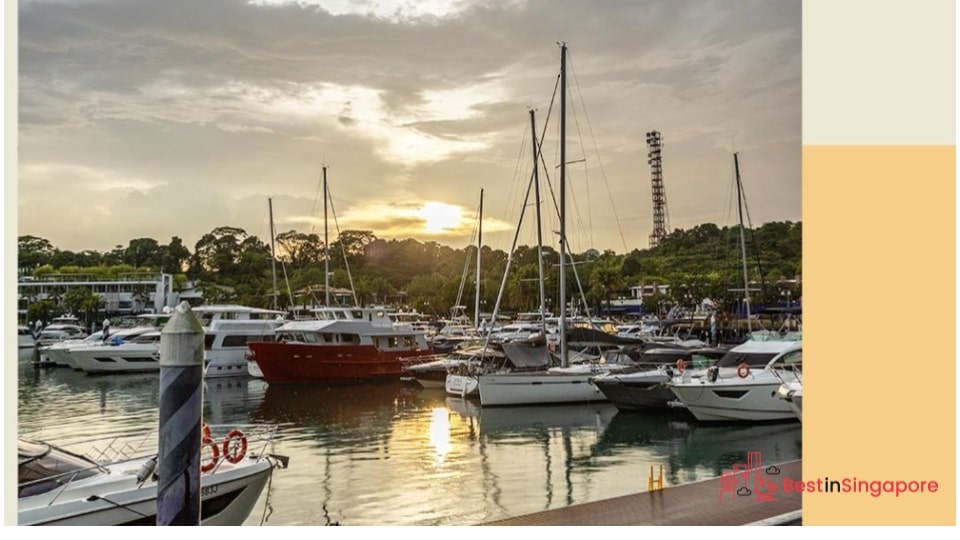 Image source: Quayside Isle FB page
Location: #B1-01, Sentosa Cove, 31 Ocean Way, Singapore 098375
Operating hours: (Office) Monday to Friday: 9 AM – 6 PM
How to get there: Take the Sentosa Cove Shuttle or the B bus
The Quayside Isle at Sentosa Cove may not be one of the most private places for couples in Singapore. However, it's an ideal place instead of the usual staycation hotels should you want to spend more than just a few hours with your beloved.
For starters, being in Sentosa Cove means there's lots of shopping, dining, and entertainment to expect. The restaurants are also carefully curated, so you know you'll only have the finest dining concepts to choose from.
As for the five-star luxury hotel itself, it's set in an island resort, so it can make any couple feel secluded. And the amenities are truly sumptuous, with suites offering private plunge pools and a gorgeous panorama of the sea.
23. Yunomori Japanese Onsen & Spa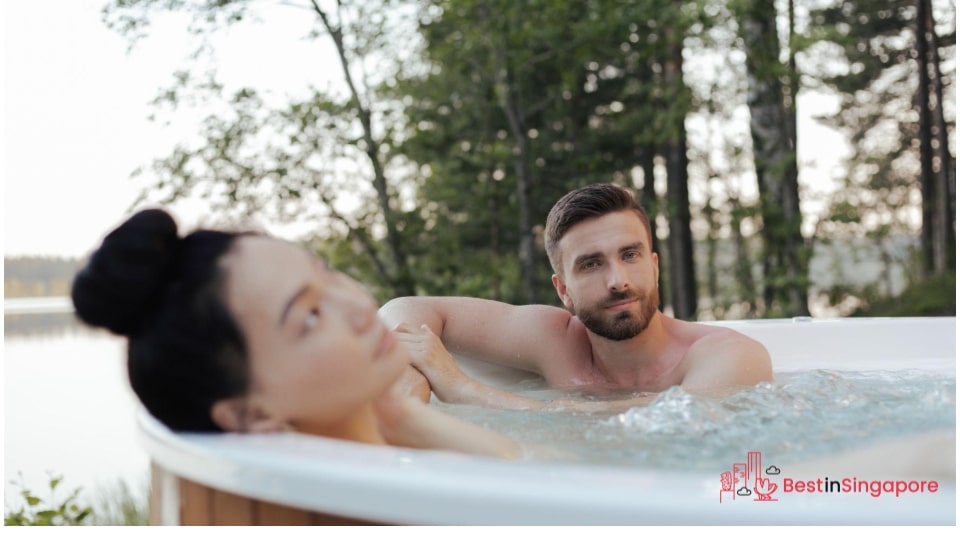 Location: #02-17/18, Kallang Wave Mall, 1 Stadium Place, Singapore 397628
Operating hours: Daily: 10 AM – 10 PM
How to get there: Take the Circle line or the 10, 100, 11, 196, 196A, 592, or 67 bus
Been thinking about private places to go with your girlfriend or boyfriend? How about combining the best spas in Singapore with the kind of solitude you seek?
You can feel refreshed and rejuvenated together at the Yunomori Onsen and Spa. It's an ideal outing for when you want to take a break from daily pressures and deadlines.
The onsen is a Japanese hot bath that can detoxify your entire body, which is perfect after a long hard work week. Combined with a Thai-style massage and other spa offerings, you and your special someone can feel your stress and anxiety slipping away.
24. Caliente Dance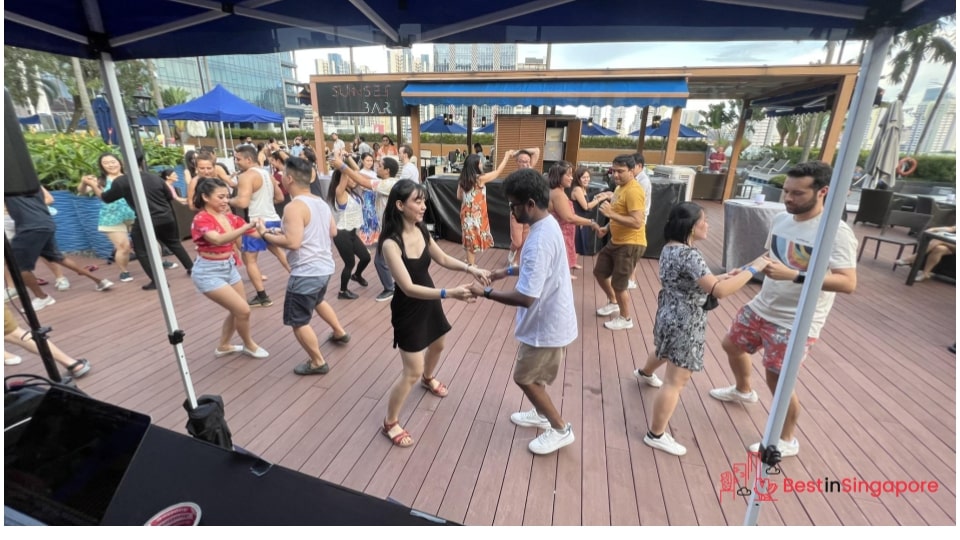 Image source: Caliente Dance Studio FB page
Location: #08-02 Realty Centre, 15 Enggor Street Singapore 079716
Operating hours: Daily: 7 AM – midnight
How to get there: Take the Tanjong Pagar, Bugis, or Telok Ayer MRTs
If you and your sweetheart love dancing the night away (or any time of the day, really), Caliente Dance is the place to go. It offers one of the best dance classes in Singapore for individuals, groups, and partners.
The studio specialises in Latin dance classes, so it's ideal for couples who've always wanted to master the art of Salsa or Kizomba.
Private and trial classes are available, so there won't be any pressure to be instantly good and professional. And the instructors make sure to customise their lessons according to the students' dance experience and skills.
25. Sofitel Singapore Sentosa Resort & Spa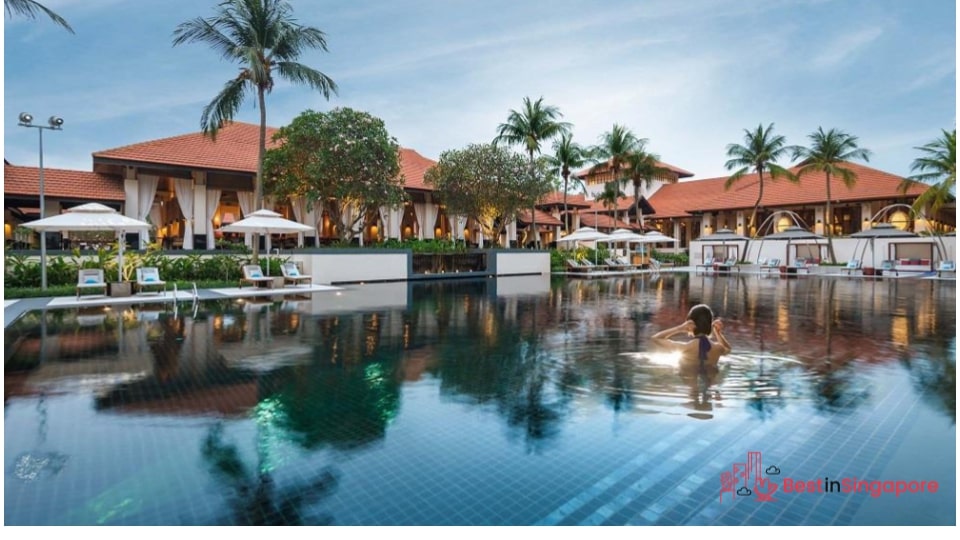 Image source: Sofitel Singapore Sentosa Resort & Spa FB page
Location: 2 Bukit Manis Road Sentosa, Singapore 099891
Operating hours: Daily: 9:30 AM – 8 PM; bookings must be made 48 hours prior
How to get there: Take the East-West line or the 10, 167, 568, 57, 655, or 97E bus
Sometimes getting away from it all requires a sanctuary that shields you and your loved one from all the chaos of daily life. Thankfully, Sofitel Singapore Sentosa Report and Spa offers precisely this in buckets.
There are exciting island happenings if you want to spend some time in the sun and be beach bums for a few days. Heritage-themed tours, mouthwatering food fests, and even a ride aboard a luxury tall ship all strive to make blissful new memories for you.
But if you want to simply hibernate and spend quality time with each other, you can try the sanctuary retreat that's inclusive of a one-night stay, breakfast, a signature dinner, and an hour-long massage for two!