The Top 11 Restaurants for Best Peranakan Food in Singapore
Want to explore a type of cuisine where you can have a great fusion of Asian flavours? Then you shouldn't miss out on the best Peranakan food in Singapore!
In case you're not sure what they are, Peranakan dishes are usually described as a mix of Chinese, Indonesian, and Malaysian flavours. That's why it's perfect for people who like fusion cuisine — it has its very origins in cultural fusion!
With our list of the top places that make the best Peranakan food in Singapore, you can try this fascinating cuisine for yourself. We've looked for dynamic menu options, a pleasant ambience, affordable prices, and accessible locations to give you an exceptional cultural dining experience!
1. Candlenut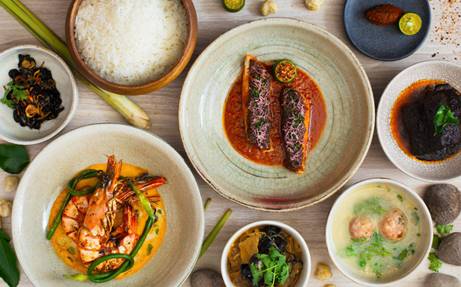 BEST FOR
Seasonal Peranakan dishes
PRICING
Menu
WEBSITE
https://comodempsey.sg/restaurant/candlenut
ADDRESS
Block 17A Dempsey Road, Singapore 249676
CONTACT DETAILS
1800 304 2288 (Reservations – Local calls only)

+65 8121 0176 (For take away orders)

OPERATING HOURS
LUNCH, MON – SUN
12:00PM – 3:00PM
(Last seating 2:30PM; last order 3:00PM)DINNER, SUN – THU
6:00PM – 10:00PM
(Last seating 9:30PM; last order 10:00PM)DINNER, FRI, SAT AND EVE OF PUBLIC HOLIDAYS
6:00PM – 11:00PM
(Last seating 10:30PM; last order 11:00PM)
Being a Michelin-starred Peranakan restaurant, Candlenut takes pride in their modern yet authentic cuisine. They redefine traditional Peranakan food with a twist but still preserve the core flavours so that the result will suit everyone's tastes.
The best thing about them is that they take certain dietary requirements into consideration… so if you're following a strict diet plan, then you may inform them in advance. They also offer vegetarian options for those who opt for healthier menu options.
Highlights
Michelin-starred
Vegan options
Online order and pickup service
Customer Reviews
Many customers have claimed that they truly have some of the best Peranakan foods in Singapore. They mentioned the unique and well-curated menu of the restaurant.
A customer from Google reviews wrote:
"Chose this restaurant as I never had Peranakan cuisine before, seems pretty unique. We ordered tasting menu, it's $128 per person with 4 small bites, 1 soup, 6 main dishes, and desserts. Most dishes are heavily seasoned with a lot of spices and herbs, but I did enjoyed them. Love the dessert and the tea came with it. Overall worth trying."
2. Violet Oon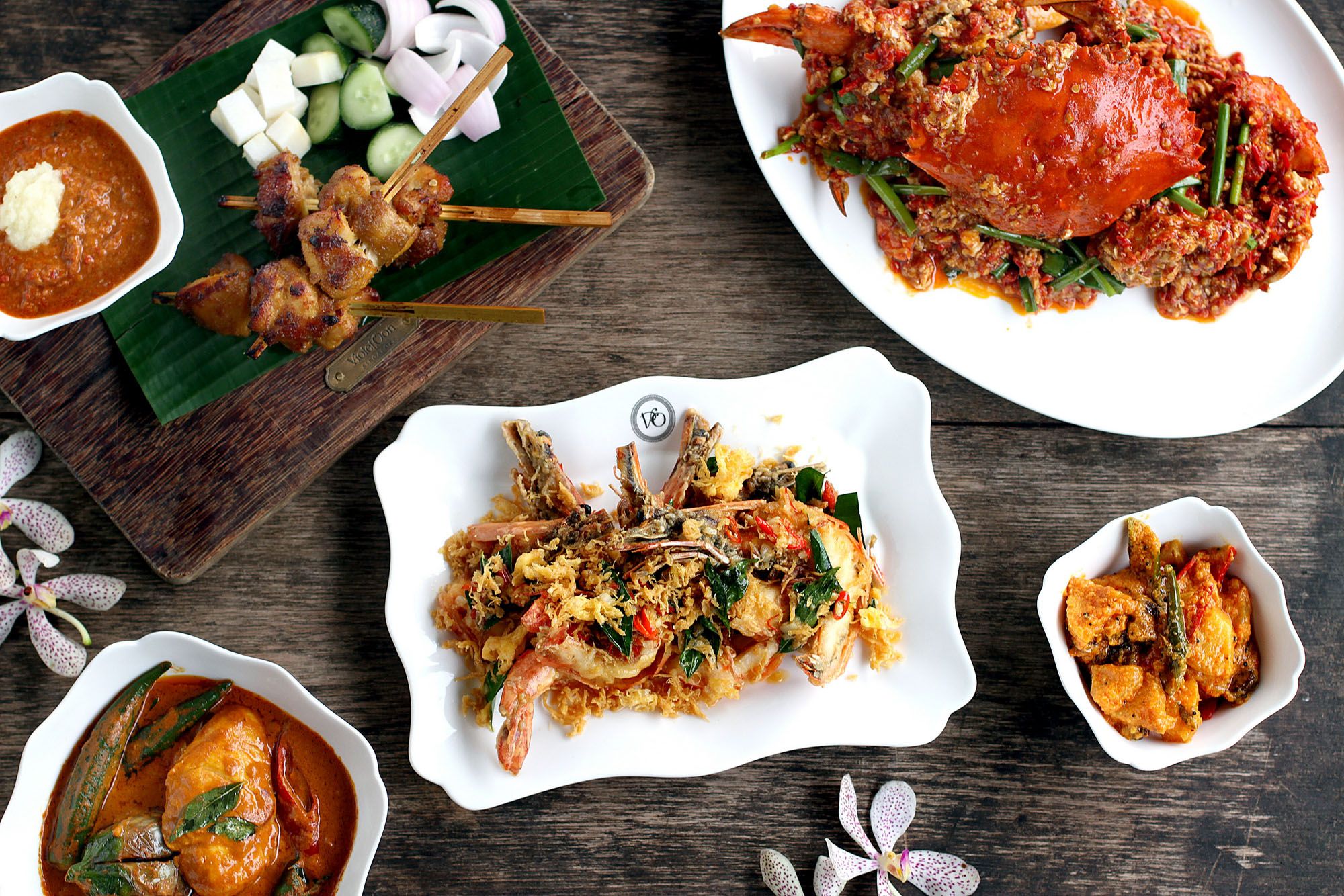 Violet Oon is known for their elegant setting and notable spices that have a calming aroma, making each dish full of flavour. They offer a diverse menu where each dish is influenced by a different culinary heritage.
You can dine in with their open-grill room or long bar. They also provide a delicious range of gourmet delicacies for gifts and souvenirs.
Highlights
Customer Reviews
Customers had a wonderful experience at Violet Oon and some of them even mentioned the accommodating staff. Many were also in agreement that the restaurant's chefs do make the best Peranakan food in Singapore.
A customer gave this feedback on Google Reviews:
"One of the best Peranakan food i have tried in Singapore ??Friendly staff and awesome food..good ambience and celebrated my dad's birthday with surprised complimentary photo by the service staff. Would definitely dine here again!"
3. Baba Chews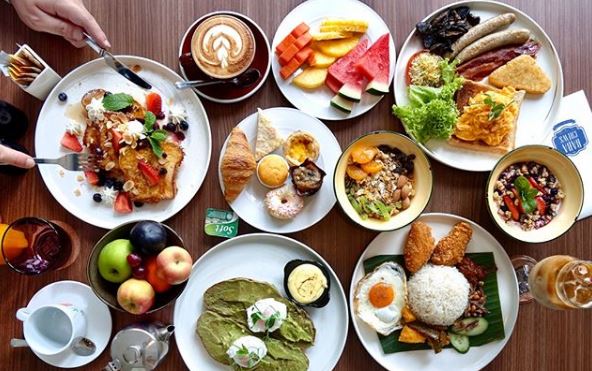 BEST FOR
Signature local Peranakan dishes
PRICING
Menu
WEBSITE
http://babachews.com.sg/
ADDRESS
86 East Coast Road Katong Square (S) 428788
CONTACT DETAILS
6723 2025
OPERATING HOURS
Weekdays: 7:30am–2:30pm, 6–11pm
Weekends: 7:30am–11pm
Baba Chews is famous for its contemporary dishes and this includes their best Peranakan food in Singapore! When it comes to their Peranakan cuisine, they mostly have the local favourites and classic dishes — with a bit of modern touch.
They also offer Western classics and a broad range of beverages. You'll surely love their signature dishes that feature a variety of perfectly blended flavours.
Highlights
Signature dishes
Vegetarian options
Customer Reviews
Most customers were impressed by the innovative dishes of Baba Chews. A customer left this post on Google Reviews:
"First time here and surprised by the creative modern take on Peranakan cuisine. Enjoyed the Rendang lasagne and the chendol very much!"
4. The Peranakan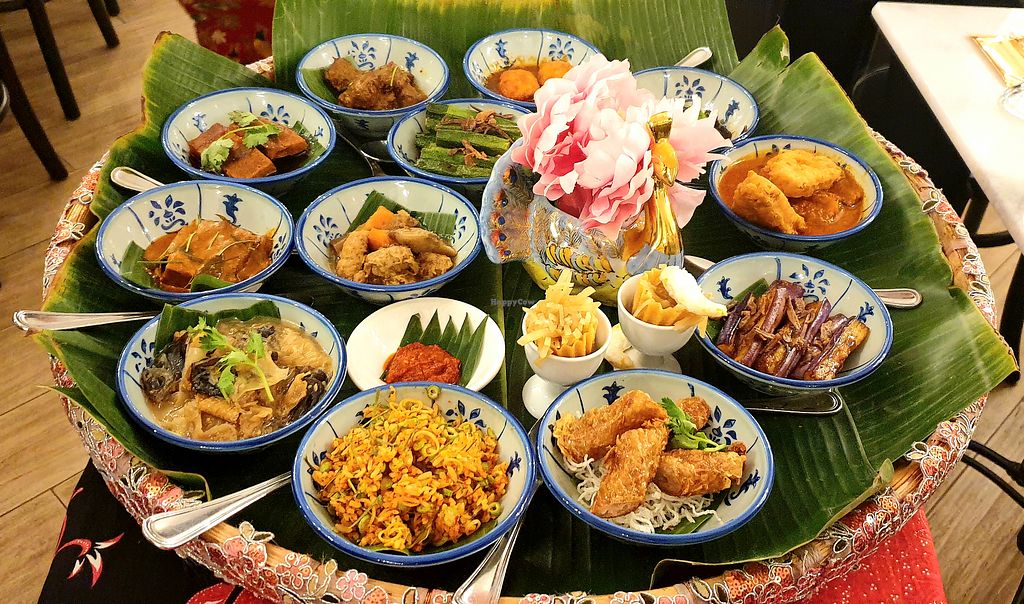 | | |
| --- | --- |
| BEST FOR | Home-made Peranakan dishes |
| PRICING | Menu |
| WEBSITE | https://www.theperanakan.com/ |
| ADDRESS | 442 Orchard Road Level 2 Claymore Connect Singapore 23887 |
| CONTACT DETAILS | +65 6262 4428 |
| OPERATING HOURS | Monday-Sunday (11:00AM – 10:00PM) |
You'll absolutely love the Peranakan dishes of The Peranakan, which has some of the best Peranakan food in Singapore. Their festive menu features 6 to 8 courses and they also cater special events such as weddings, birthdays, and more.
All of their home-made dishes come from family recipes so you can explore new dishes that you've never seen before. They also have vegan options on their menu.
Highlights
Daily Peranakan specials
Islandwide food delivery
Online shop for traditional accessories
Customer Reviews
The Peranakan earned countless accolades from many customers saying that the home-style dishes were on point! A customer from Google Reviews shared this review:
"Excellent service. Lovely museum on Peranakan artifacts on site. Nobody cooks Peranakan food as good as Mum did but they do a good job! Very opulently lighted. A very good vegetarian set menu is also available!"
5.  Guan Hoe Soon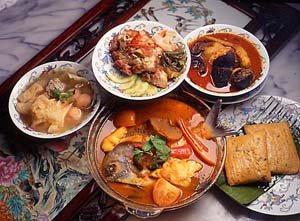 | | |
| --- | --- |
| BEST FOR  |  Affordable prices |
| PRICING | Menu |
| WEBSITE | https://www.guanhoesoon.com/ |
| ADDRESS | 40 Joo Chiat Pl, Singapore 427764 |
| CONTACT DETAILS | +65 6344 2761 |
| OPERATING HOURS | Daily, 11:00am to 3.00pm, 6:00 to 9:30pm |
As it's one of the oldest Peranakan restaurants on the island, Guan Hoe Soon has been serving their best Peranakan food in Singapore for several decades. Their legendary menu features seafood, meat, and vegetable dishes that are offered for as low as $15.
So if you want to have a high-quality yet affordable meal, then this must be the perfect place for you! They also provide catering services in case you're planning to have a Peranakan feast for a special occasion.
Highlights
Catering dishes
Special promotions
Customer Reviews
Many customers have enjoyed the traditional Peranakan dishes of Guan Hoe Soon. A customer recommended the place and wrote this review on Google Reviews:
"Traditional peranakan food. Always ordered our favourite dishes such as the flavourful ayam Bush keluat (chicken with candlenut and spices), otah (grilled banana leaf fish paste with spices) nonya chap chye (mixed vegetables), and ngoh hiang (seasoned minced pork with liver roll). One of the best nonya food restaurant in Singapore with a long history. Recommended to foodies who love home cooked food."
6. Strait Chinese Nonya Restaurant

BEST FOR
Nonya Cuisine
PRICING
Menu
WEBSITE
http://www.straitschinese.com/
ADDRESS

Esplanade Theatres

8 Raffles Ave #02-21 Singapore 039802

Cecil Street

133 Cecil St #B1-01 Singapore 069535

Joo Chiat

38/40 Joo Chiat Place Singapore 427764

Mactaggart
20 MacTaggart Road Singapore 368079

CONTACT DETAILS
6339 3683 / 6225 8683
OPERATING HOURS
Daily: 11:00AM-3:00PM, 6:00PM-9:00PM
Founded in 1953, Straits Chinese Nonya Restaurant is regarded as Singapore's oldest nonya restaurant. They boast that their recipes are handed down through generations– what makes them unique is that their cuisine has an original taste of Authentic Peranakan, with the use of fresh ingredients.
In addition, their restaurant has been featured in the Michelin Guide Singapore edition for 4 consecutive years. With that in mind, you can count on them to reliably serve tasty, genuine Peranakan cuisine.
Highlights
Full Buffet Catering
Authentic Peranakan Food
Excellent Ambiance
Customer Reviews
"Seriously deserves 5 stars for its authentic Peranakan food. Restaurant takes pride in the food they serve. Family & i hooked that we bring friends along on subsequent visits to taste the good food."
"Secret corner of a office building- not easy to find. Lunch sets available at $12.99++ ( does not include drinks) are worth it especially if you don't want to crowd with the large office lunch crowd outside!"

7.  Tingkat PeraMakan
If you want to indulge in nostalgic food with your friends and family, make sure to head out to Tingkat PeraMakan. It's a popular restaurant that's known for its authentic styled Peranakan cuisine, offering the closest thing you can taste to a home-made Peranakan meal.
They have multiple sets to choose from. It doesn't matter if you're a meat lover or a vegetarian, they will have amazingly done food bundles for you to eat.
Aside from their dine-in restaurant services, you may also opt for their catering service, especially if you have a larger number of guests. The price starts at $35 per person both for meat and veggie-only meals. Make sure to check their food out, particularly their desserts– it's very well-loved by their customers.
Highlights
Multiple site locations
Affordable prices
Authentic Nyonya flavour
Customer Reviews
Customers have experienced nothing but amazing services from Tingkat PeraMakan. Everything is great, from the food, to the ambiance, and even the rates! Below is one review left on their website by a very satisfied customer:
"Peramakan has an excellent ambience. Food was awesome and reasonably priced. We tried the Ayan Keluak, Asam Fish, Kang Kong sambal and baby squid.
We decided to try each of the 6 desserts on the menu. Not a single drop was left. They were that good.
Will definitely be back again… next stop will be to try their other [email protected] Owen."
8. Godmama Peranakan Restaurant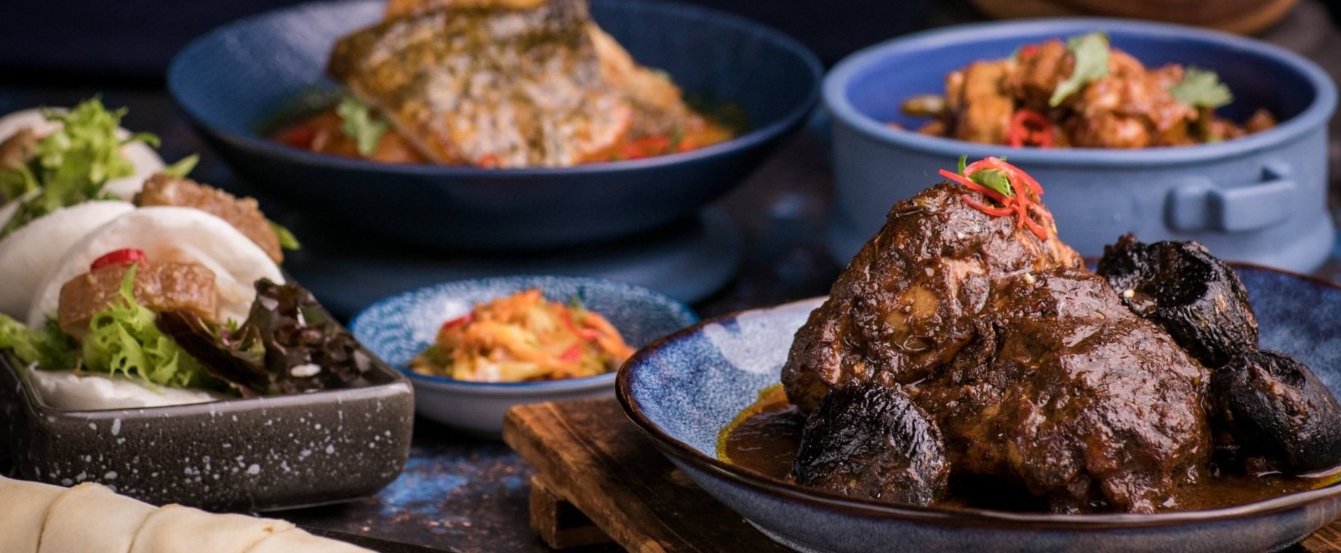 Godmama serves modern Peranakan cuisine– combining new and old tastes is what makes them one of the best in serving Peranakan food. They offer a contemporary setting with indoor and alfresco dining options, delivering both authentic Nyonya cuisine and innovative Peranakan food in a vibrant atmosphere.
They put their all into their work, which is shown in their uncompromising quality for authenticity and passion, as well as how they honour their treasured recipes. When it comes to Peranakan cuisine, expect their culinary skills to shine from kitchen to table.
Highlights
Dining in a Vibrant Ambiance
Reasonable Prices
Great Customer Service
Customer Reviews
"Excellent authentic Peranakan food in a very homely cozy setting. Had the weekday set lunch and prices are very reasonable for the quality and quantity of very tasty food. Will definitely be popping by again to try the other appealing dishes and highly recommend everyone to check it out!"
"Godmama is a blend of old and new; delicious old family recipes passed down and presented in a chic new restaurant at Funan Mall. The service was amazing and so was the food! And if that wasn't enough the prices are very reasonable! We will definitely be back again!"
9. Popo and Nana's Delights
While she has spent much of her life cooking Eurasian and Nyonya food for her family, Chef Grace Chin has finally opened her own stall in 2014 after tons of encouragement from her family.
Assisted by her brother Christopher, Grace serves up a variety of 100% MSG free Eurasian and Peranakan dishes to their patrons daily.
For Grace, the best Eurasian and Peranakan dishes are always cooked fresh, with a lot of time and effort spent on putting together the perfect blend of spices and right balance of flavour.
She does her marketing early in the morning, and sometimes changes the daily menu according to what quality ingredients she can grab fresh from the market.
Popo and Nana's Delights is proud to say that their Eurasian and Peranakan patrons have complimented them on the authenticity of their food. As a customer, you know you'll always be getting a taste of home and heritage when you eat at Popo and Nana's Delights.
Highlights
Eurasian and Peranakan Delicacies
Curry Debal (Devil's Curry)
Ayam Buah Keluak
Chap Chye
Babi Assam
Set meals for $6
Customer Reviews
Here is a review left by a very satisfied client:
"A delight of a hawker stall – Peranakan food in hawker centres is rare enough but Eurasian food is almost a singularity. Don't miss out on this affordable chance of sampling some forgotten Singapore treasures."
10. House of Peranakan
| | |
| --- | --- |
| BEST FOR | Peranakan Food |
| PRICING | Starting from $6 |
| WEBSITE | http://houseofperanakan.com.sg/ |
| ADDRESS | East Coast Road, Singapore 428909 |
| CONTACT DETAILS | 64406195 |
| OPERATING HOURS | Daily, 11am-3pm, 6pm-10pm |
For over three decades, the House of Peranakan has been proud bearers of the Peranakan culinary tradition. Established in Katong in the 1980s, the House of Peranakan Group of restaurants is a spearhead in Nonya cuisine, and has been managed by a pure Peranakan family for three generations.
Bob Seah, the owner, was inspired by his mother's culinary skills and wanted to share his family's culinary culture with others. A pioneer in the Peranakan food community, Bob created many Peranakan-inspired dishes.
He also introduced the concept of serving home-cooked Nonya food in clay pots 30 years ago. Bob went on to establish several award-winning House of Peranakan Cuisine restaurants at the former Negara Hotel, Singapore Tennis Centre and One George Street and received accolades from Asian Wall Street Journal and The New York Times.
Highlights
od Peranakan Dishes
Selar Sambal Fish stuffed with Rempah
Nonya Crayfish
Assam Prawns
Long Beans Sambal
11. Old Bibik's Peranakan Kitchen
BEST FOR
Beef rendang and other Peranakan food
PRICING
https://oldbibik.com/menu
WEBSITE
https://oldbibik.com/
ADDRESS
328 Joo Chiat Road #01-02
Singapore 427585
CONTACT DETAILS

+65 84507996
(Call between 12-9pm only)

OPERATING HOURS
Monday to Sunday
11:30 am to 9:30 pm
Old Bibik's Peranakan Kitchen first opened its doors to the public in 2010, where it offers traditional Peranakan food to be enjoyed in a casual environment.
The feel of the restaurant hasn't changed over the years, nor has its commitment to serving only the best Peranakan dishes, made with the freshest and finest ingredients the staff can find. If you're looking for certified Halal meals, Old Bibik's makes an excellent choice, with the wide variety they feature on their menu.
Some dishes to try out include the Beef Rendang, Ayam Buah Keluak, Grilled Sambal Barramundi, and Chinchalok Omelette.
Highlights
Halal-certified restaurant
MSG-free menu
Featured in various publications
Customer Reviews
Customers continue to rave about Old Bibik's food and service. One commented:
"A yummy and fulfilling meal that we ordered during the Circuit Breaker!! We got the Buah Keluak, Curry Chicken, Beef Rendang and Omelette, all of which are highly recommended. Desserts wise, the Pulut Hitam tasted amazing. We'll be back soon!"

Another wrote:
"One of the better authentic Nyonya restaurants in Singapore. Tried their signature Ayam Buah Keluak and Beef Rendang. Beef was soft and tender while the Buah Keluak was filled with the Keluak paste and a tangyness that's well balanced. Will definitely be back again!"

And that's it for our list of the best Peranakan food in Singapore! If you'd like to recommend more places, feel free to share them with us and tell us what you liked about them!
You might also want to see these options for the best vegetarian catering in Singapore — some of them also include Peranakan dishes on their catering menu. Your guests will certainly love the healthier menu options too!