The 44 Best Workshops in Singapore
Are you looking for something to do during your free time? Why not try the best workshops in Singapore during weekends?
Singapore might be a relatively tiny island, but there are lots of activities to do to keep yourself productive even on weekends. After eating out with friends, you might want to drop by the best workshops in Singapore as a way of destressing after a week of work.
Check them out below to see where to find the best workshops in Singapore:
1. Singapore Visual Arts Centre
BEST FOR
Acrylic painting workshop, Watercolour painting workshop and wide variety of high quality art workshops
PRICE
$45 – $65 nett
WEBSITE
http://www.visualartscentre.sg/
https://visualartscentre.sg/art-courses/
ADDRESS
Visual Arts Centre Dhoby Ghaut Studio: 10 Penang Road, #01-02 Dhoby Ghaut Green, Singapore 238469
Visual Arts Centre MacPhersion Studio: 140 Paya Lebar Road, #03-04 Az @ Paya Lebar Building, Singapore 409015
CONTACT DETAILS
6255 0711 / 6733 2155 |

[email protected]
Visual Arts Centre offers the best art workshops and art courses in Singapore! Providing reasonably priced art workshops with all materials included, the art workshops offered caters to various age groups and art levels. Be it urban landscape sketching, nude life drawing, acrylic painting, portrait oil painting, drawing and sketching, and Chinese ink painting workshops, Visual Arts Centre offers an array of high quality art workshops for your interest and exploration!
Professional art guidance tailored to all art levels & all art materials provided
All art workshops and classes offered at Visual Arts Centre come with guidance from professional art teachers who have years of expertise, so fret not! Workshops are suitable for beginners and those with intermediate to advanced experience who are keen to further hone their art skills.
Visual Arts Centre Best Art Workshops:
Drawing and Sketching Workshop
Acrylic Painting Workshop
Watercolour Painting Workshop
Oil Painting Trial Class
Nude Life Drawing with Artist Guidance Workshop
Portrait Drawing with Artist Guidance Workshop
Batik Painting Workshop
Kids Creative Art Immersion Workshop (Kids 5-8/9-11)
Kids Birthday Party Art Jamming Workshop
Beautiful ambience & high accessibility
Take up an art workshop with Visual Arts Centre as an activity to do, or to try out a new hobby! Be immersed in a therapeutic and invigorating art experience of drawing and/or painting in our glasshouse art studio, conveniently located within the beautiful lush green ambience of the Dhoby Ghaut Green park. (Just above the Dhoby Ghaut MRT Exit B.) Opt for our MacPherson Studio for a modern and vibrant gallery and studio setting, where you'll be able to view and enjoy the ongoing art exhibition display, and take lots of insta-worthy photos while enjoying your art workshop!
Don't worry about accessibility either! Both of Visual Arts Centre's art studios are within 1 minute walking distance of MRT stations.
Affordable art workshop pricing & flexible schedules
In addition to ongoing recurring art workshops, Visual Arts Centre also regularly partners with local artists and designers to bring about innovative and curated art workshop offerings, such as Street Art – Graffiti Workshop, Seal Carving workshop, Illustration Drawing workshop, Chinese Fan painting and Calligraphy workshops. Workshops are priced very affordably between $45 to $65, and there are promotions from time to time too! Check out their website to find out more about their latest courses and workshops!
Group Workshop & Private Art Workshops at Visual Arts Centre
Thinking of doing something together with your friends and family? Engage Visual Arts Centre for a private booking, with a minimum of 5 pax, to curate an unforgettable, creative experience in an intimate environment.
Visual Arts Centre is the go-to place for professional art courses, be it for people trying their hand at a new hobby or experienced artists. Book a class now!
Highlights
Wide range of high quality professional art courses
Catered to beginners as well as those with previous experience
Learn under the guidance of experienced art professionals
Affordable course and workshop prices
Inclusive of art materials, no hidden costs/registration fees
Flexible timings to cater to your schedule
2. Basic Photography
People who have always wanted to explore photography will finally get to do so through Objectifs's Basic Photography workshop. It's among the few workshops offered by Objectifs, on top of film workshops, corporate workshops, community workshops, and many more.
For over 6 sessions, you will be able to sharpen your photography skills through classroom sessions, guided shoots, and group critiques. Of course, each session is taught by an experienced and professional photographer working in Singapore.
After the workshop, participants are expected to know how to shoot in available light, be familiar with techniques of composition, and the basics of flash photography. What's more, it's offered at an affordable price despite being one of the best workshops in Singapore.
All you need to bring to the Basic Photography workshop is your own digital camera or DSLR — everything else will be provided by Objectifs.
Highlights
Affordable fees
6 sessions
Experienced photographers
3. Buttercream Floral Cake Workshop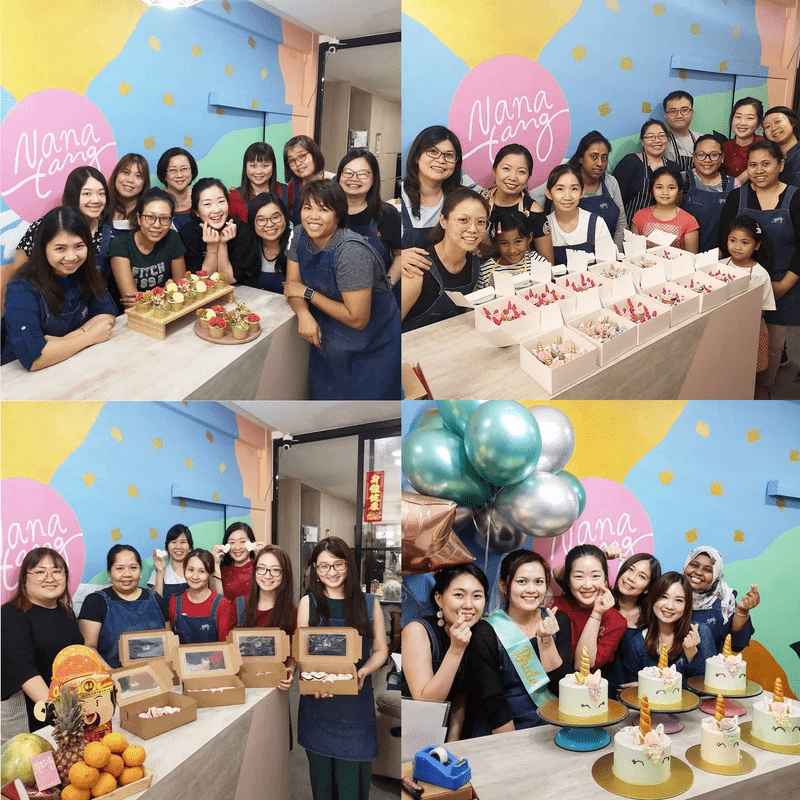 Have you always wanted to learn how to decorate cakes? If so, then Nanatang's Buttercream Floral Cake Workshop is the ideal workshop for you!
This particular workshop is for those curious about baking, as a result. Participants will be taught basic flower piping and cake decorating by Serena, the bakeshop's head.
One of the reasons we consider it one of the best workshops in Singapore is that it can be joined by everyone — even if you have no experience with decorating cakes. What's more, it only costs a fraction of the prices of other cake workshops in the island.
Serena is a genius at inspiring participants. If you join one of her workshops, you'll learn there's more to cake than just mixing ingredients and putting them in the oven — that the art of decorating is just as important a process.
Among the key learning points of the workshop are cake recipes, meringue ingredients, piping methods, making frosting, and many more.
Highlights
Affordable rates
Small class
Professional baker facilitates the class
Customer Reviews
Here are some reviews posted by past participants:
"Excellent experience. I already recommended Nanatang to a friend who loves baking. Hope to join another class soon. Serena is really patient and explains every step of the process. We are also allowed to take photos and take videos for our own reference which is so valuable for our learning. Beautiful and great tasting piece of work! Convenient location and very appropriate class size in a comfortable working environment."
"The class was small and cosy and Serena taught us four types of buttercream flowers. Serena guided us individually and was very patient with all of us. Will sign up again if there are new designs to learn. Thanks Serena!"
4. Acrylic Pour Discovery Workshop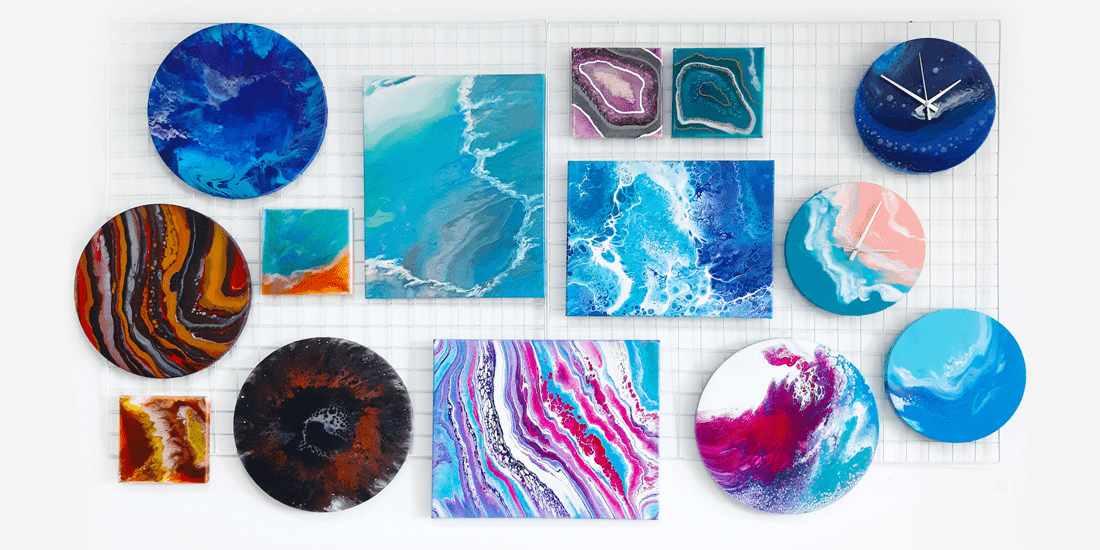 Room to Imagine's Acrylic Pour Workshop gives people a chance to explore the other side of traditional painting. While we highly recommend it to those with prior experience with painting, it can also be a fun workshop for people seeking to develop a new hobby.
If you have a kid whom you want to be artistically-inclined, the Acrylic Pour Workshop might be the ideal activity for them. Participants will learn the history of acrylic painting, golden ratio in painting, and learn the three essential pour techniques.
We name it one of the best workshops in Singapore as it's been proven to be an awakening experience for some people who want to explore painting as a hobby. What's more, art enthusiasts get to learn about other media used in painting.
Highlights
No age limit
Complete materials provided
5. One Day Pottery Class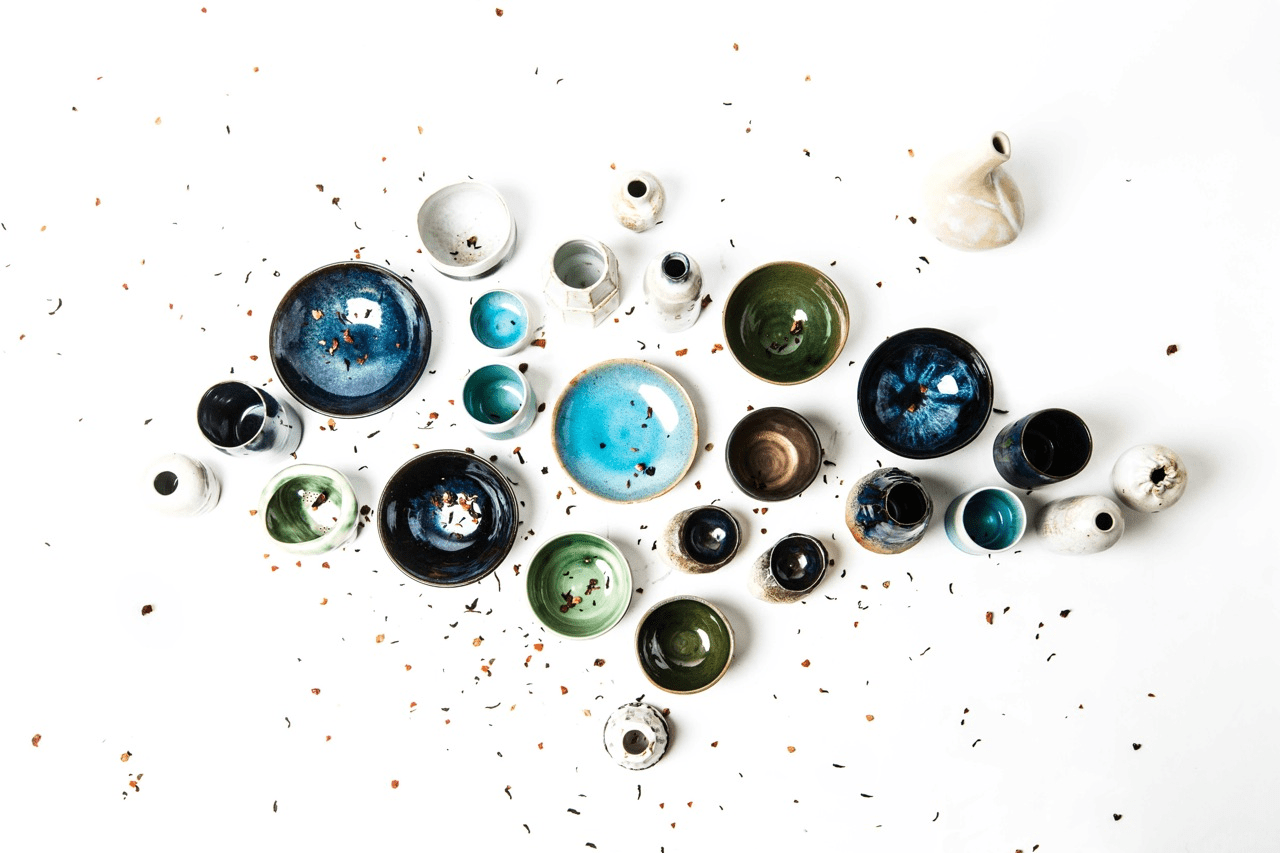 If you're looking for a workshop that won't be too much of a commitment, then consider checking out Studio Asobi's One Day Pottery Class.
Each class will take no more than 3 hours to finish. At the end of the session, you will have taken in the basics of pottery and applied them yourself.
Participants don't need prior experience in pottery as this workshop is tailored for beginners. Among the key learning points of the workshop are an overview of pottery making, handbuilding, and coiling techniques.
Highlights
One-day workshop
Cozy art studio
6. Anmon Teepee Yoga & Sound Retreat
Wanting a mind, spirit, and life revitalization and transformation? Space 2B will definitely fulfill that need of yours through the power of meditation. With their dedicated collective of mindfulness mentors, you will surely won't be disappointed and will just get the satisfaction and fulfillment you are longing.
You'll reconnect with nature while nourishing your soul with ancient sound medicine. Immerse your body and mind along with the sounds of your surroundings. This workshop will make you feel rejuvenated and refreshed.
Highlights
Deluxe Tipi Tent accommodation
Daily Breakfast
Welcome and Thank you Dinner.
7. Bath Bombs Making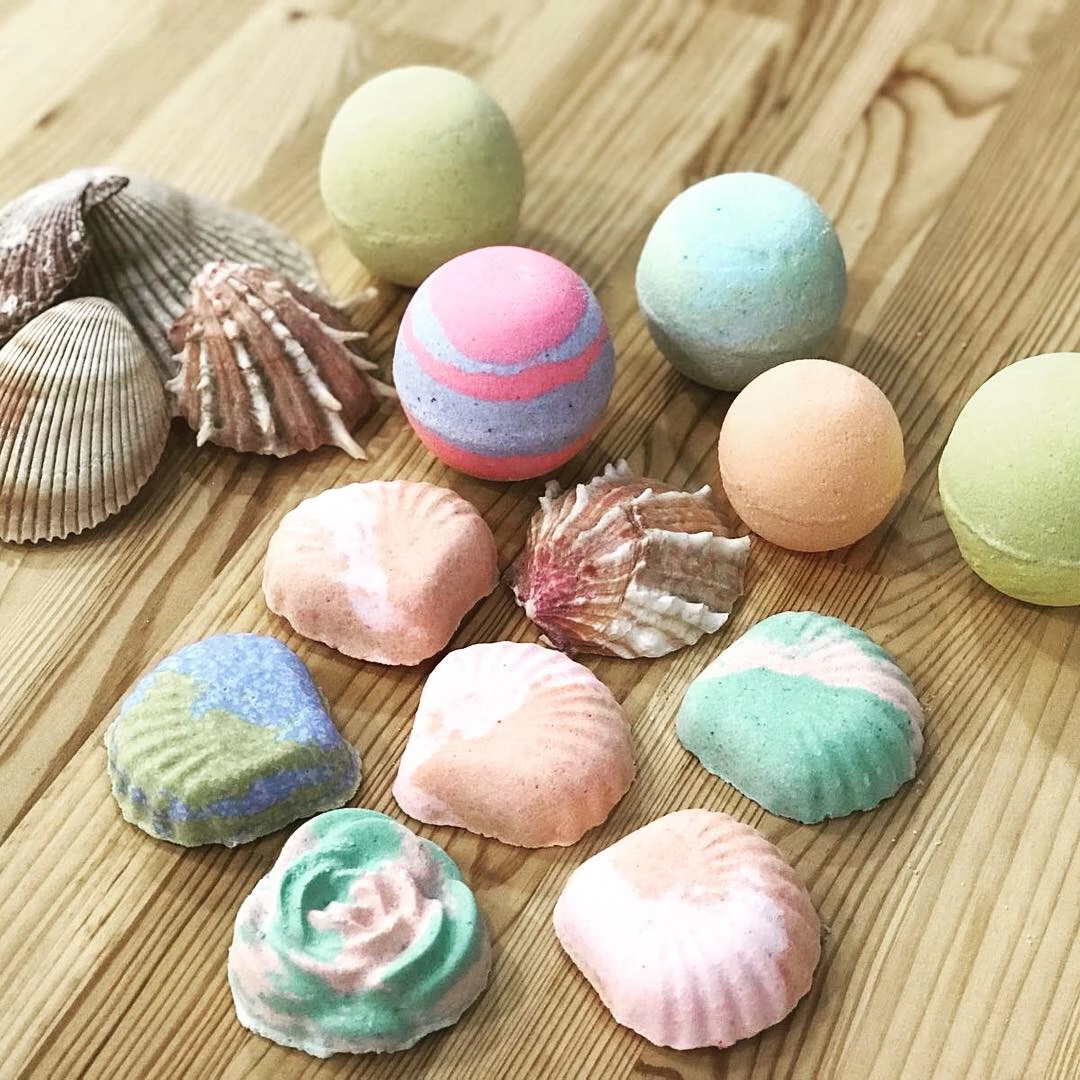 Interested in fun and easy way of producing your own bath bombs? Bath bombs you may sell, give as a gift to your family and friends, or just for personal body use. Other than being known as a trusted seller of soaps and skin care products, Soap Ministry offers a unique 'do it yourself' sbath bomb workshop that everyone will surely enjoy.
Melt and pour soap, cold process soap, bath bomb, skin care, candle, and more- experience to create all of this in the most fun way possible. The Soap Ministry DIY workshop is available for birthday parties, hen parties, private parties, corporate workshops, schools and team bonding, individuals, events, client appreciation, and more.
Highlights
Eco friendly, child friendly, halal safe, animal friendly, and biodegradable products.
Wide selection of designs, oils, and natural herbs for customer to use.
Provides 'do it yourself' workshops suitable for all kinds and ages of people
8. Zoetryandletters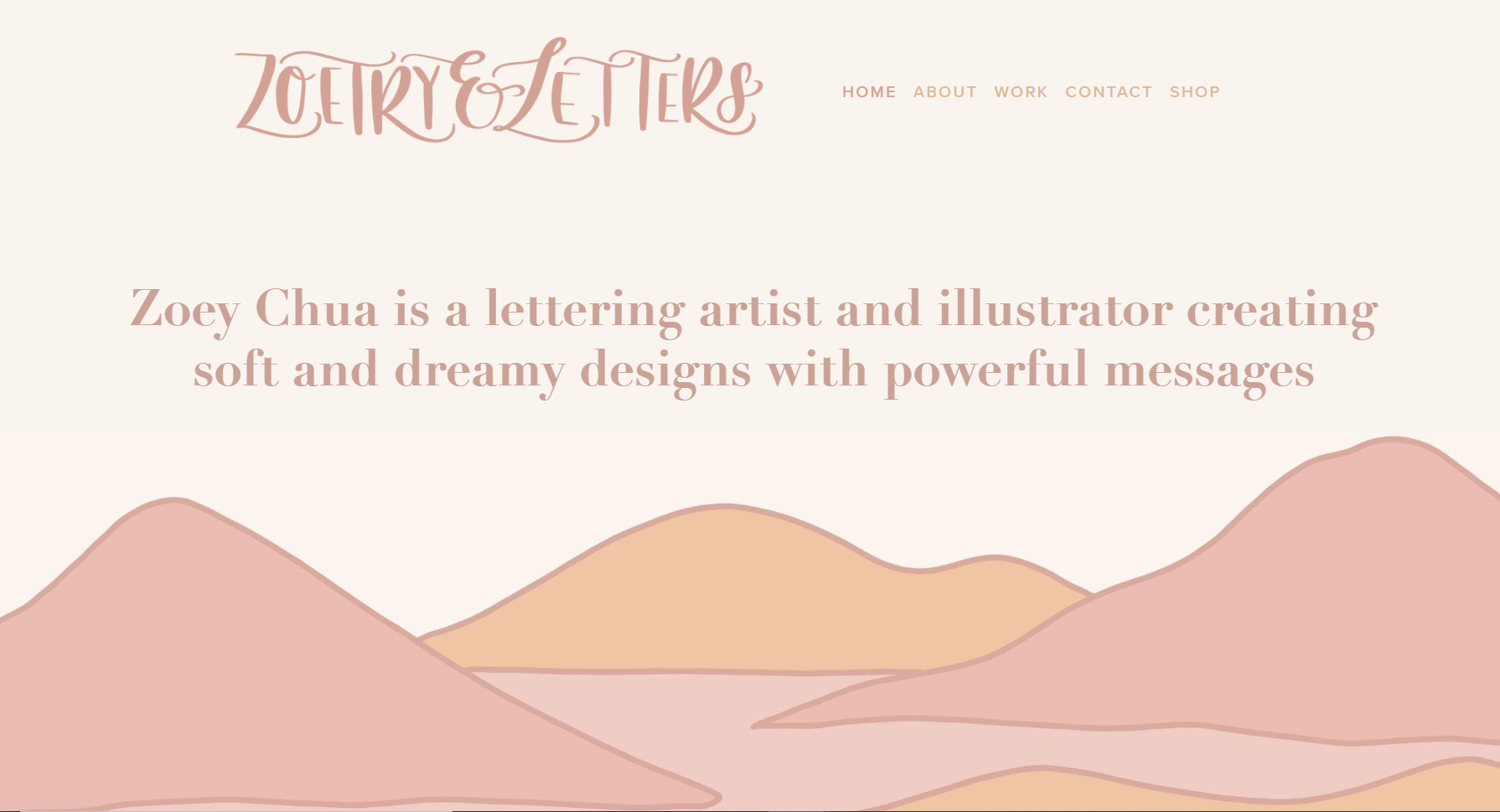 Other than branding and illustration services for brands commercial products, and custom calligraphy for companies and events, Zoetry and Letter provides workshops for individuals and small groups. The workshop includes beginner/intermediate lettering workshop, creative journaling basics, corporate workshops, and more.
Suited for everyone, with kids, friends, family, and even company, Zoetry and Letters surely provides creative workshops that everyone will definitely enjoy. For honing one's creativity skill and talent, Zoetry and Letters is the best place.
Highlights
Great place for creativity development
Provides best quality artistic services
Unique connection with audiences
9. KGC Workshops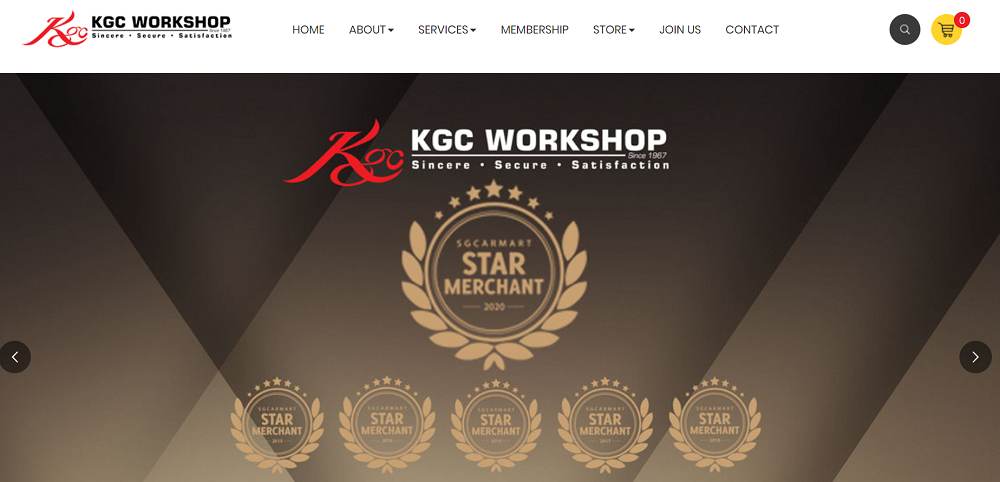 Considered a revolutionary in automotive industry, Koh Guan Chua or KGC Workshop is considered to be one of most trusted and best automotive care service provider. From spray painting workshop, KGC has really evolved into something bigger.
KGC Workshop provides services from interior car maintenance and servicing, gearbox repair, car aircon servicing and computer diagnosis. To exterior car bodyworks spray painting, bodykit, upholstery cleaning, car wrapping, car grooming and detailing to car paint protection. Even car accessories like in-car camera and aftermarket parts. After sales services including car inspection, car insurance and road tax renewal and insurance claim as well.
Highlights
Excellent customer service
One stop workshop for all your automotive needs
Tested and trusted quality since 1967
10. Commune Kitchen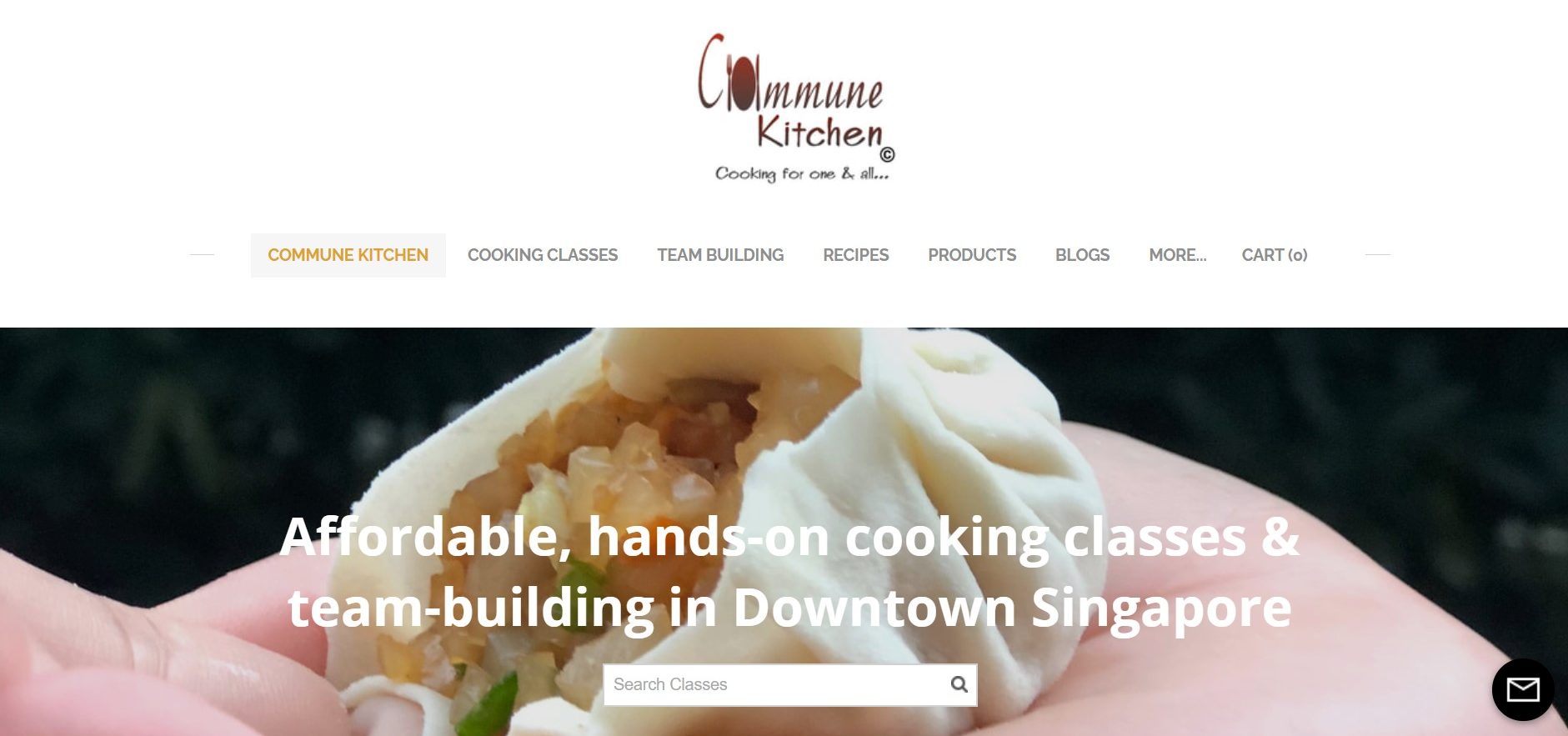 Commune Kitchen is a Singapore-based cooking school that offers affordable, hands-on cooking classes across a broad spectrum of cuisines – Chinese, Southeast Asian, Middle-eastern, along with Gluten-free and Vegetarian cooking. Popular cooking classes include traditional Chinese dumplings, Xiao Long Bao (soup dumplings), gluten-free dumplings, and middle-eastern, and are sought after by both locals and tourists alike.
All courses are taught by professional chefs in a state-of-the-art kitchen in Downtown Gallery. Participants are split into small groups on individual stations with plenty of room for hands-on cooking and practicing. Apart from weekly cooking classes, Commune Kitchen also accepts bookings for kids parties, corporate team building sessions and private cooking sessions for up to 60 people.
Highlights
Affordable, hands-on cooking class for all ages
State-of-the-art kitchen
Conveniently located near Tanjong Pagar MRT
11. 3 Small Accessories Workshop
| | |
| --- | --- |
| BEST FOR | Leather products and leather craft |
| PRICE | SGD 79 |
| WEBSITE | https://crafune.com/ |
| ADDRESS | 2 Haji Lane, #02-01 |
| CONTACT DETAILS | 65 8218 4223 or 65 9107 5168 |
Known for producing quality leather goods, Crafune also provides a workshops to share the beauty of the art of leathercraft. People get the chance through Crafune to expand their creativity skills by learning and practicing their leathercraft skills.
Learning the unique art of leathercraft is open to everyone, even with kids.
Crafune offers private and corporate workshops for groups who are looking for team building or just a simple bonding. Basic knowledge of leather, leather crafting techniques, and how to care for your leather products are the basic topics to be covered during the session.
At the end, everyone is expected to learn and get to create their own personalized leather goods.
Highlights
Environmental friendly materials and products
Provides new, unique, and interesting skill to learn
Suitable for everyone
12. Teardrop Terrarium Workshop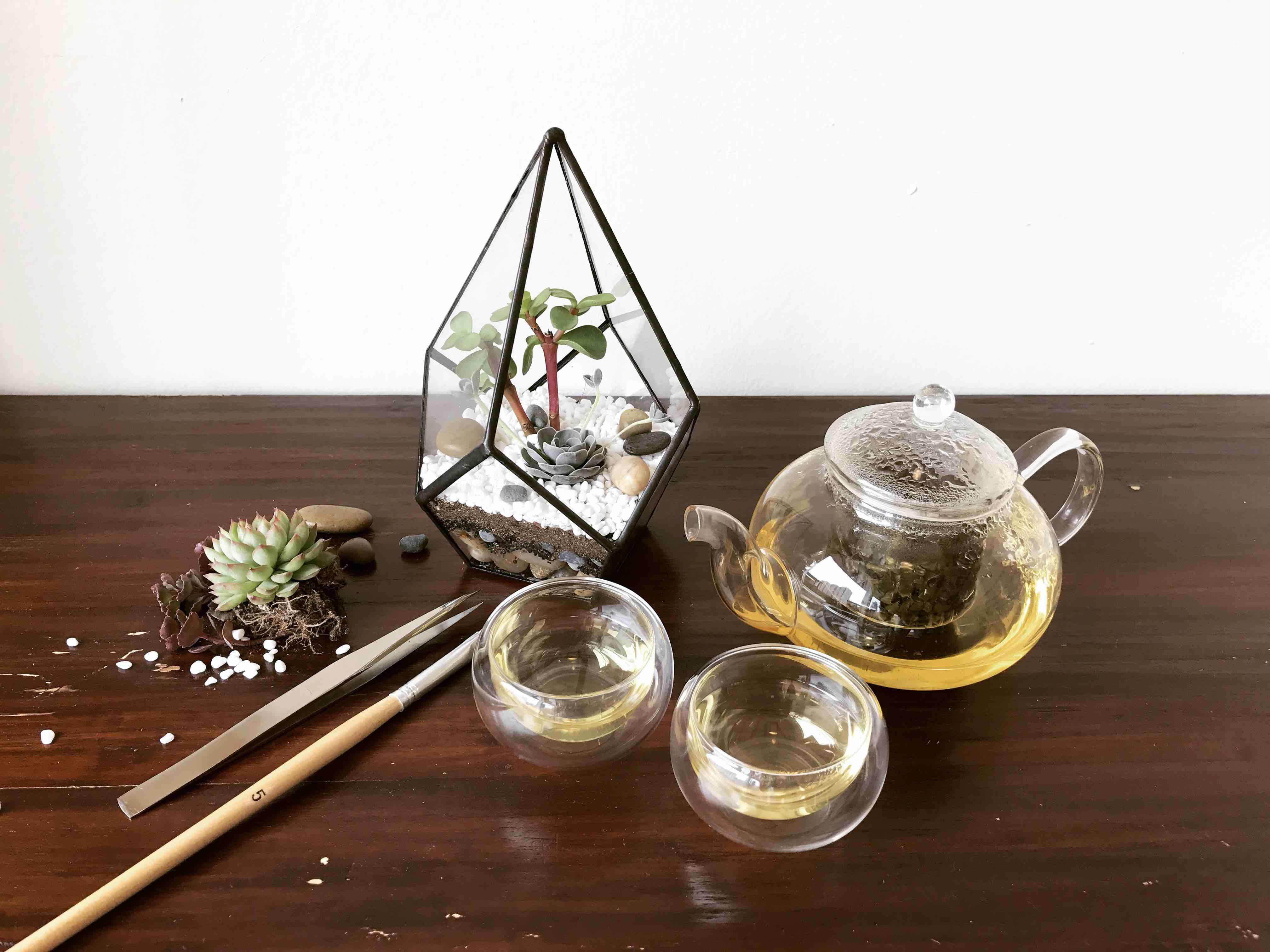 BEST FOR
Plant-related crafts
PRICE
$45 nett/pax for corporate workshops above 30 pax
$68 nett/pax for 2-6 pax
WEBSITE
https://craftsforgreen.com/
ADDRESS
#05-01 41 Jalan Pemimpin Kong Beng Industrial Building S577186
CONTACT DETAILS
65 91778587 |

[email protected]
Looking for a unique bonding experience among friends, family, couples or colleagues? Crafts for Green has an answer to that with their plant-related crafts workshop that is open for everyone.
Crafts for Green which is known for the specialty in customisation of plant crafts for gifts and events, has also already evolved to a good platform in further sharing the beauty of the plant and art fusion. The workshops offered by Crafts for Green can be for team buildings, kids, and couples.
Highlights
Fun and easily arrangeable workshops
Bundle offers with reasonable prices
Best quality of artistry
13. DF Academy
DF Academy is the best place for those who are interested to learn hip-hop and k-pop performing dance. It is an established institution with almost thousand students who are honing their skills in the art of performing and dancing. DF Academy welcomes all willing learners regardless of the age.
Everyone and anyone can become a dancer, this is the vision DF Academy is upholding. About a hundred classes are conducted weekly in their various studios and schools, with the diverse students who comes from different places and ages. They also offer regular corporate classes, DnD training and periodic dance workshops for government and private entities.
Highlights
Locally and internationally acclaimed instructors
Dance, learn, and bond like a family
Conducive learning environment
14. Fashion Makerspace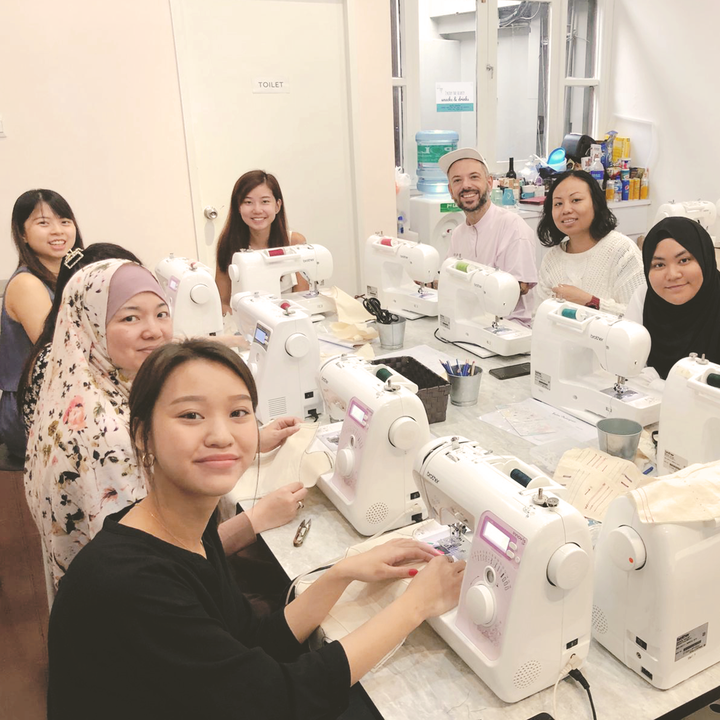 A trusted clothing, sewing, and fashion company, Fashion Makerspace also provides classes, workshops, and events for anyone interested. From kids to adults, bridesmaids to corporate executives, Fashion Makerspace have all that kind of classes. Anyone who will enroll in the class will definitely learn about sewing, pattern making, digital design, bags and accessories, customised projects and more.
Fashion Makerspace's workshops with complete workspace, tables, sewing machines, tools, computer, projectors and more. Whether you are a beginner or a professional, you are invited here. You can learn, share knowledge, buy, and be retail partner all at once.
Highlights
Quality fashion and clothing products
Convenient and fun classes and workshops
Be a customer, learner, and retailer
15. Ecoponics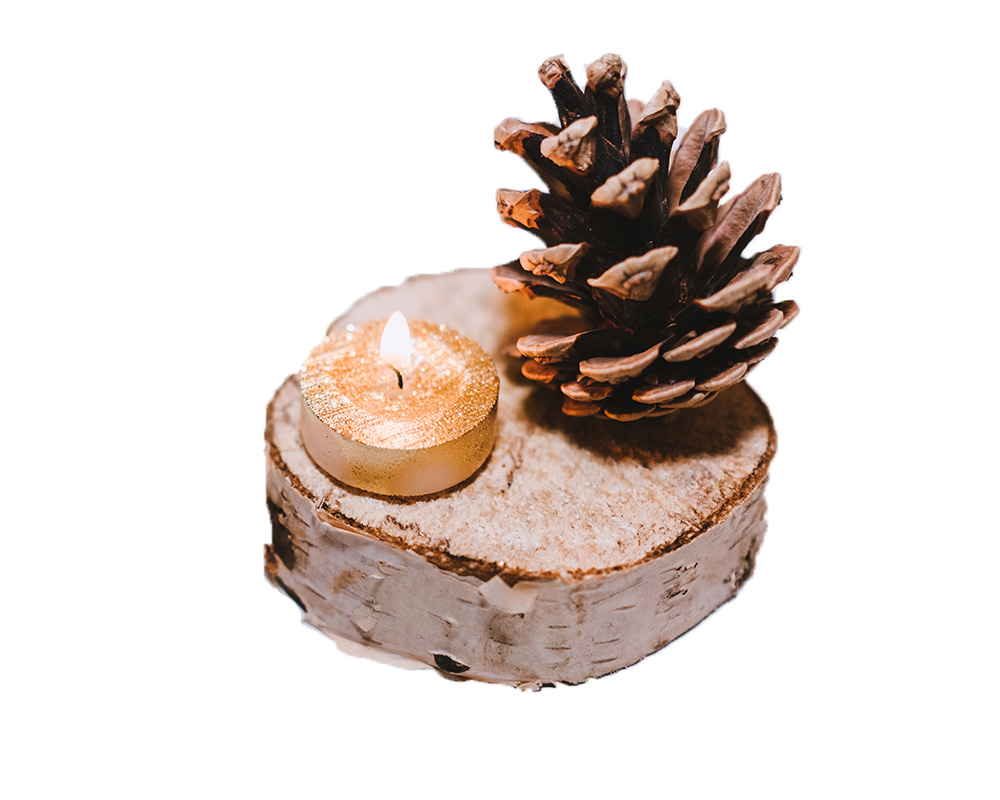 With the aim to enrich and educate future communities on living an eco-friendly lifestyle, EcoPonics conducts fun and engaging workshops. These include Do It Yourself Terrarium workshop, Candle Making workshop, art jamming workshop, leather making workshop, and more.
EcoPonics is known for their specialty in Terrariums and Aquaponics Systems in Singapore, also offers interactive Aquaponics Science Programmes that provides hands-on learning for kids and adults. They also conduct Corporate Terrarium Team Building Workshops for small and large companies, with the promise of lots of fun, laughter and interaction for all.
Highlights
Eco-friendly programs and advocacies
Enhanced science programmes and workshops
Fun and educational for all
16. Scented Candle Making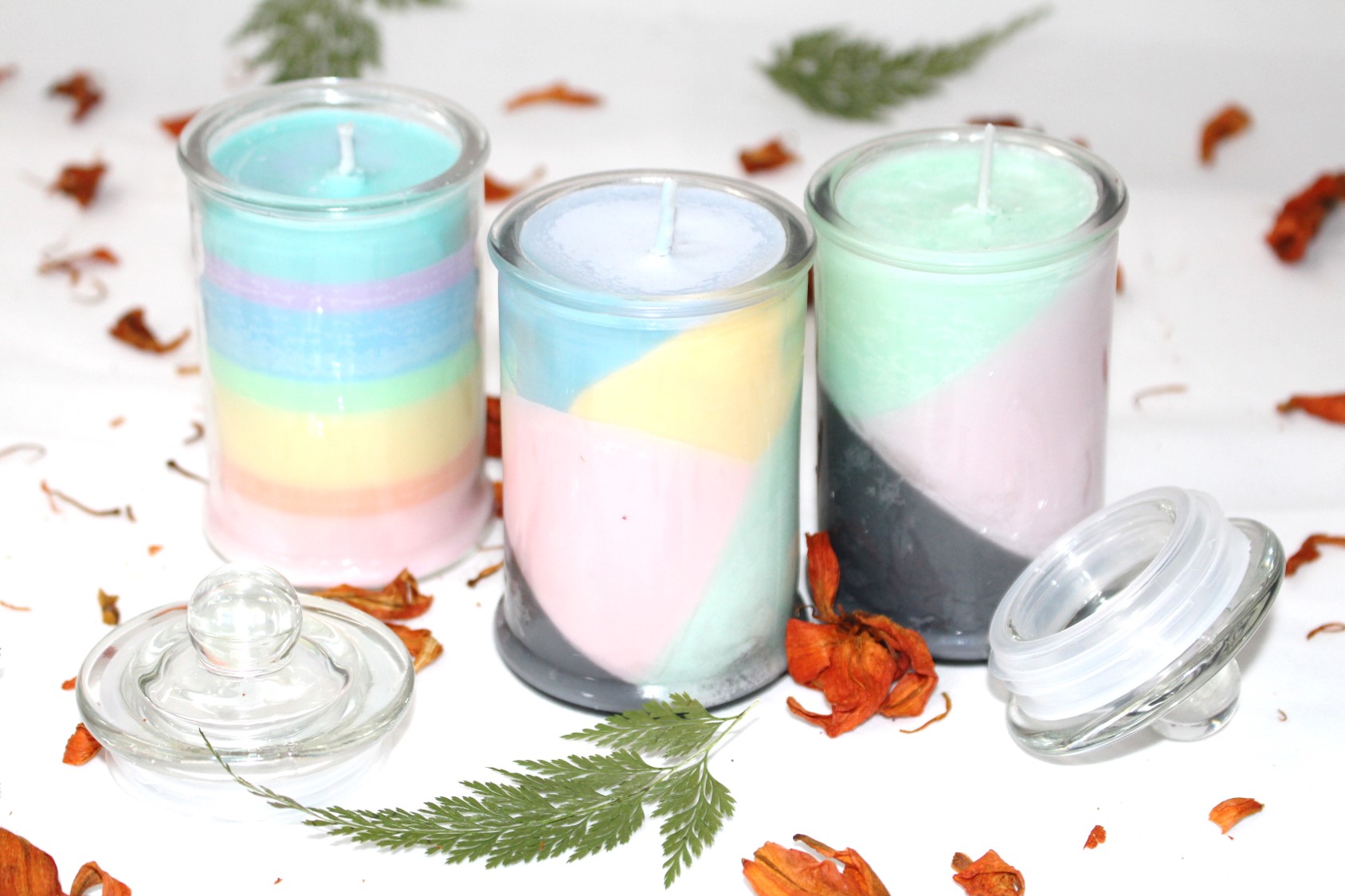 BEST FOR
Candle Making
PRICE
Contact for more information
WEBSITE
https://epicworkshops.com.sg/
ADDRESS
37 Jalan Pemimpin,
Mapex Building,
#03-10
Singapore 577177
CONTACT DETAILS
Call Us: (+65) 6355 0329
Finding a wide-range, fun, engaging, and team-building workshops? Well Epic Workshops Singapore is just the best provider for that. Offering a lot and diverse events, activities, and workshops, for you, your family and friends to enjoy, Epic Workshop guarantees a fun and unforgettable experience for everyone.
You can create your own candles without having to spend so much. You can utilizes natural ingredients such as plants and fruits.
Highlights
Wide-range of workshops and activities
Excellent service quality
Beyond satisfaction experiences
17. Perfume Workshop SG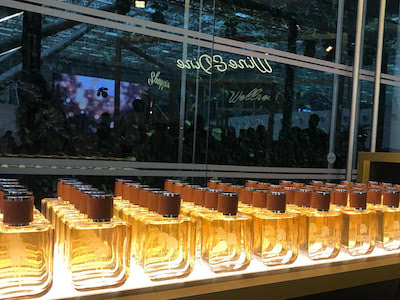 Want to smell and feel good? Perfume Workshop is the right place for you. More than selling best and aromatic perfume with different scent variety that you can choose from, Perfume Workshop also provides and opportunity for anyone and everyone to create their own perfume.
Perfume Workshop offers services such as Couple and Bridal Shower perfume workshop, Scentosa workshop, Aromatherapy Team Bonding, and many more. Activities provided are open for everyone and will definitely be interesting and enjoyable.
Highlights
Excellent perfume and scent products
Fun perfumery activities
Well-researched perfumery ingredients
18. Polymer Clay Jewelry Workshop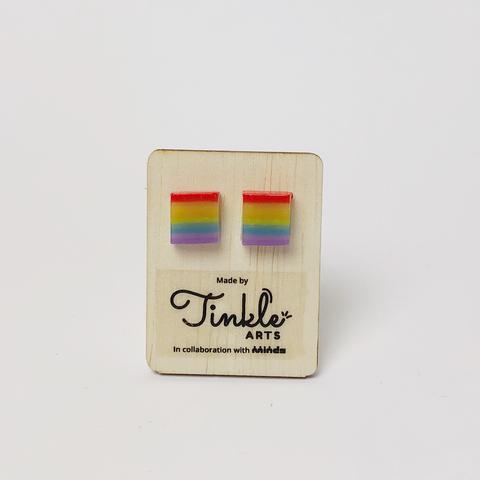 BEST FOR
Jewelry making
PRICE
SGD 150
WEBSITE
https://www.tinkleartroom.com/
ADDRESS
Tinkle Arts Pte Ltd

c/o SIA-Minds Employment Development Centre,

800 Margaret Drive, Level 4,

Singapore (149310)

CONTACT DETAILS

[email protected]


+65 8688 5970
Specializing in creating miniature clay art, Tinkle Arts Pte Ltd is a social enterprise that holds arts workshops and events that are open for everyone interested. What makes Tinkle Arts Pte Ltd more special is that employs person with special needs to co-facilitate the art workshops.
Get to have fun in creating miniature clay art and other arts workshops while gaining awareness and helping those who are in underprivileged communities. Tinkle Arts makes and sells handmade accessories, magnets, clay craft products, miniature dollhouse supplies, and more. Other services includes birthday parties, individual workshops, community events, handmade merchandise, team bonding workshops, and many more.
Highlights
Diverse and inclusive environment
Charitable events and activities
Different fun arts and crafts workshops
19. LessonsGoWhere

LessonsGoWhere is Singapore's first online marketplace for all the self-improvement and career enhancing lessons you'll ever need. LessonsGoWhere provides a practical and convenient platform for those who are offering different kinds of classes, lessons, and workshops, and those who are interested to learn, to connect.
Get to explore and enroll in different classes you might be interested in without the hassle of physically having transaction. In LessonGoWhere, it will be a lot easier through their organized database that will help you to easily discover different type of lesson, classes, and workshops ranging from arts, cooking, dance, language, music, technology, and many more categories.
Highlights
Wide-range database of lessons, classes, and workshops
Convenient processes
E-commerce platform aggregating all lessons offered in Singapore and overseas
20.

Maketh Project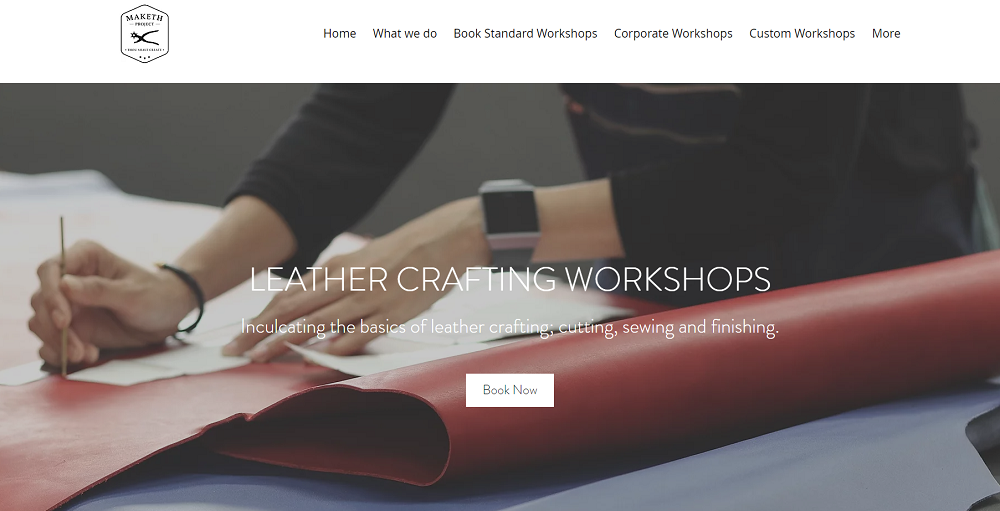 Created in 2014, Maketh Project spreads the passion for creativity through their eminent workshops in the art of leathercrafting. By engaging creators from different backgrounds—whether experienced or not—they are able to inculcate a vibrant culture of mentorship and community in their crafting sessions. The enjoyable workshops are held at their crafting studio, which allows 35 pax, but they are still able to cater to bigger groups by bringing the workshops to their customers.
Maketh Project has different workshops available, but they are renowned for having organized over 200 corporate workshops. Catering to many corporations, they are able to design workshops that are both inviting and innovative – which is always invigorating for the corporations' staff and crew!
Offering a comprehensive corporate workshop, this company integrates the following skills and techniques in their program: cutting of leather, punching of holes, stitching, and personalized de-bossing of name or initials. If you or your company is interested in what was mentioned, consider booking a session with Maketh Project!
Highlights
Friendly and professional service
Engages both avid and novice crafters
21. Singapore Freediving Academy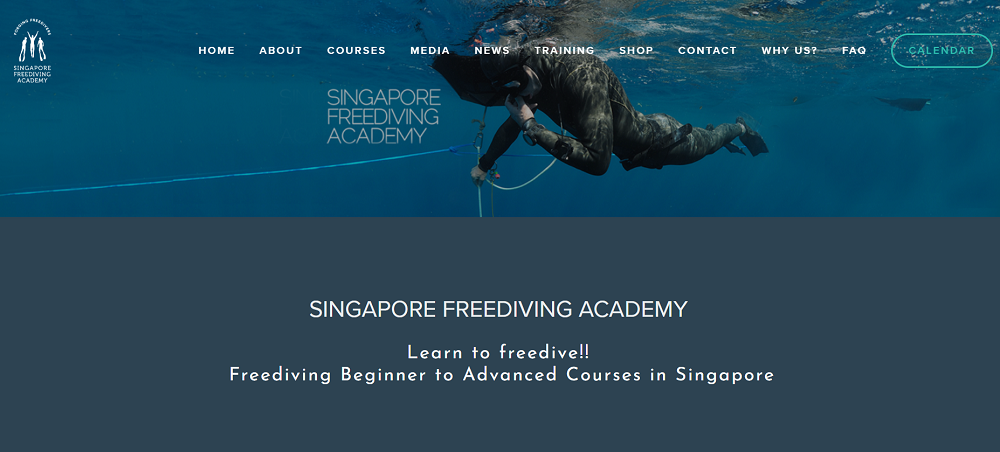 As a key organization in developing the potential and skill of individuals in the Freediving scene, Singapore Freediving Academy offers a distinctively professional quailty to its available courses, while maintaining safety standards for its instructors and its students. Moreover, their programs are 100% backed by leading training agencies, and their certified instructors are highly experienced and trained, thereby producing great results in their own freediving career and in helping students learn more.
Singapore Freediving Academy offers a "Training Techniques" workshop which is a one-day course for those who are intent on improving their freediving skills and are confident to learn different training options. During the program, skills and lessons to be practiced are the "static apnea tables, dynamic apnea tables, and apnea walking tables." If you dream of being a confident and relaxed freediver, enroll in this workshop!
*A prerequisite of this workshop is a Basic Freediving Certification.
Highlights
Highly trained, experienced, and enthusiastic certified instructors
Consistent 100% track of podium standings and notable achievements
Certification is given once program is completed
22. Amy Lim Healing

Amy Lim is a respected energy healer and animal communicator, with excellent and intrinsic skills that often amazes people during her sessions. The Weekend Animal Communication and Healing Workshop is a 2-day program which equips attendees with necessary knowledge on how to properly heal and communicate with a pet – even the departed ones. Akin to a retreat, it also empowers individuals to expand their spirituality and connect with their inner child.
This workshop also features a lovely walk in the Botanic Garden, which people have testified to be helpful in "regaining positive energy" and "connecting with nature." To those who feel called and believe that they possess a strong healing energy, visit Amy Lim Healing to learn more about the fulfilling journey you may embark on through the Weekend Animal Communication and Healing Workshop!
Highlights
Workshop content is inspiring and encouraging
Warm and patient instructor
23. Souldeelight

Whether or not you are experienced in calligraphy, engaging in the workshops provided by Souldeelight is most definitely a great experience! Souldeelight, which is led by Dee, a Certified Art Therapist and freelance creative artist promotes creativity by teaching others needed art skills through her workshops. For only SGD 180, the modern calligraphy 2-session workshop allows beginners to understand the intricacies of calligraphy.
If you are worried about not having enough materials, these will be provided in Dee's classes, and attendees will be able to take these home, too. To those who have always been drawn to creative pursuits, consider joining one of Dee's classes for an incredible journey with art!
Highlights
Friendly and excellent instructor
Understandable and clear content for beginners
Provided materials during the workshop
24. Artz Grainè Art Studio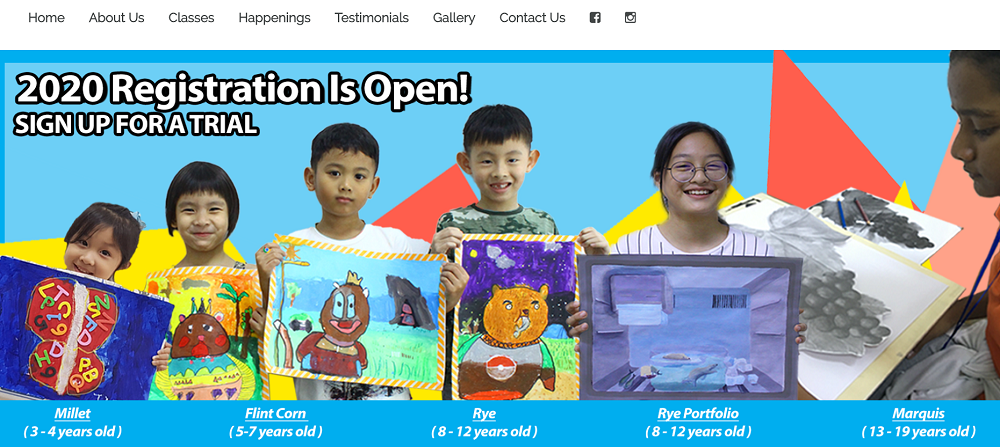 For the purpose of art cultivation, Artz Graine prides itself in the belief that each individual has the artistic potential to unleash a hidden talent, especially when guided and inspired to appreciate art in its genuine beauty.
If you are looking for a workshop to equip your children with techniques and skills that allow self-expression, then this is for you!
For parents who value their children's artistic capabilities, consider enrolling them in Rye Portfolio. This is a program by Artz Graine for 8-12 year old who are intent on building their portfolio as part of their Direct School Admission (DSA) application to art schools, secondary schools and others. Those who enroll in this class are able to tap into their artistic potentialities because of the learning environment provided by Artz Graine.
Sessions are done once a week for 1 hour and 30 minutes, but this course encourages proper training with needed commitment and perseverance, therefore allowing some students to attend more than once a week.
Highlights
Cohesive learning environment
Encouraging instructors for children
Relaxing atmosphere
25. Art Jamming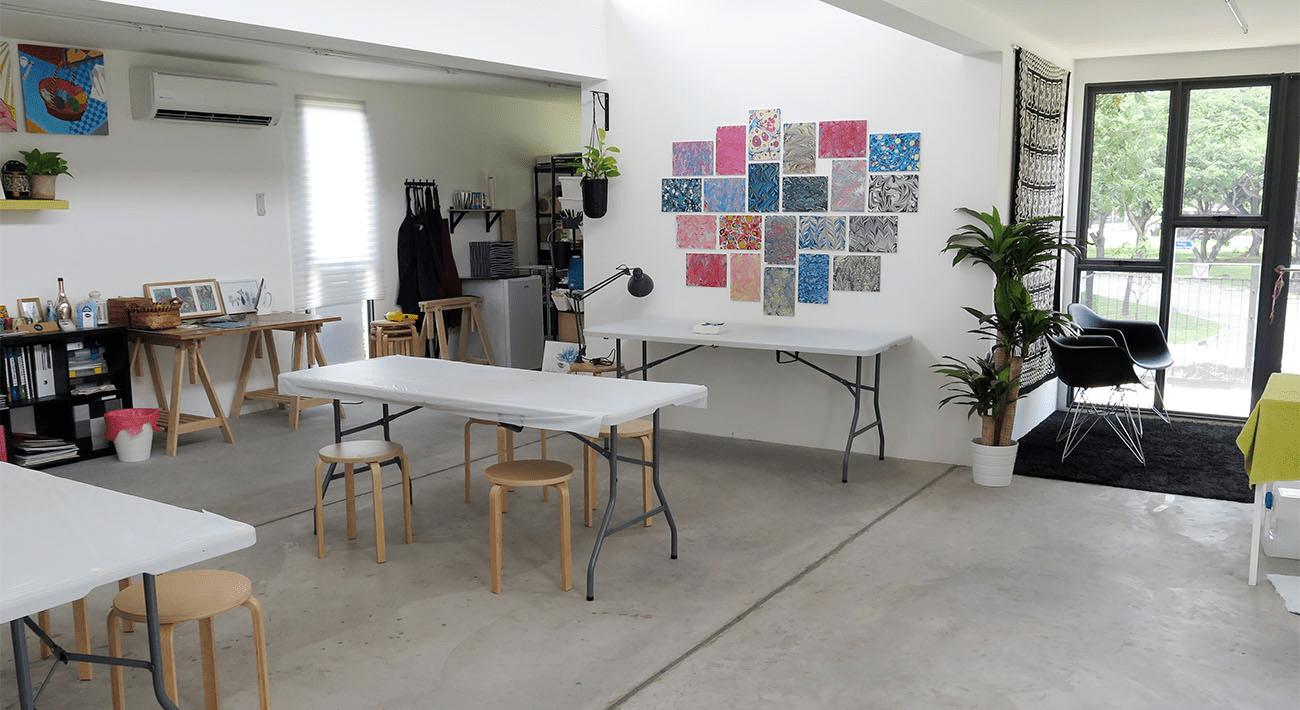 If you want a workshop that will unleash your creative side, then Art Jamming is the perfect match for you! Every art session includes painting, drawing, making crafts, and anything related to arts — which are some of the most effective ways of detoxing after a stressful week at work.
Even people who don't have experience in art are encouraged to join the session — and most of those who do say it's one of the best workshops in Singapore. Participants will be serenaded with feel-good music for two hours and a half through the duration of the workshop.
Complimentary drinks and sodas will also be served to keep participants chill during the entire workshop.
What's more, Art Jamming can also be seen as a form of art therapy, where participants get to release bad energies and express themselves through drawing and painting.
Highlights
Air-conditioned art studio
Complimentary drinks
Friendly facilitators
26. My Fishing Frenzy Academy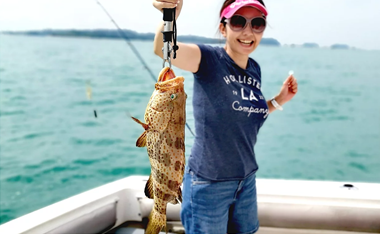 If you're looking in venturing into a new hobby, maybe try something out in the sea? My Fishing Frenzy Academy offers a once in a lifetime experience of having to fish in a ferry with the experts for a solid price. You can start as a beginner, learning all the basic know-hows as a fisher, or if perhaps you're feeling a little bit of a professional, try out their Advanced or Captain Angler. There are so many possibilities, and the thrill of being able to catch big fishes is surely something worth your time.
They also offer an activity made for team buildings or just a old casual family bonding. This induces an innovative way of having fun while fishing, learning the basic techniques while learning the values of this particular hobby. A private yacht fishing is also on the menu if you'd want to have the peace of fishing on your own or with just a group of friends.
To top it all of, you'll be able to cook what you catch! So get your gears on and let's get on with the fishing.
Highlights
Several difficulty levels
12 months validation of each courses
MFFA certificate upon completion of course
Discount vouchers for multiple courses
27. Street Photography

BEST FOR
Photography workshops
PRICE
$80 (max 12 participants, and min 5 participants)
WEBSITE
https://sops.sg/
ADDRESS
1 Kallang Junction, level 6
Singapore
CONTACT DETAILS

[email protected]

| +65 8133 5134
School of Photography Singapore is committed to working with any person who is interested in manning a camera. It doesn't matter what skill level a person has, because they have various courses and workshops that cater to users depending on their level of skill.
A great example of which is their Street Photography workshop, where participants are introduced to the hybrid form of documentary and art. Joining means you'll be given a chance to work with a professional photographer while capturing photos that feature candid situations from public spaces, like parks, streets, beaches, and malls.
Highlights
Session lasts around 2 hrs
Best images taken may be submitted for publication
After workshop training program available
28. The Improv Company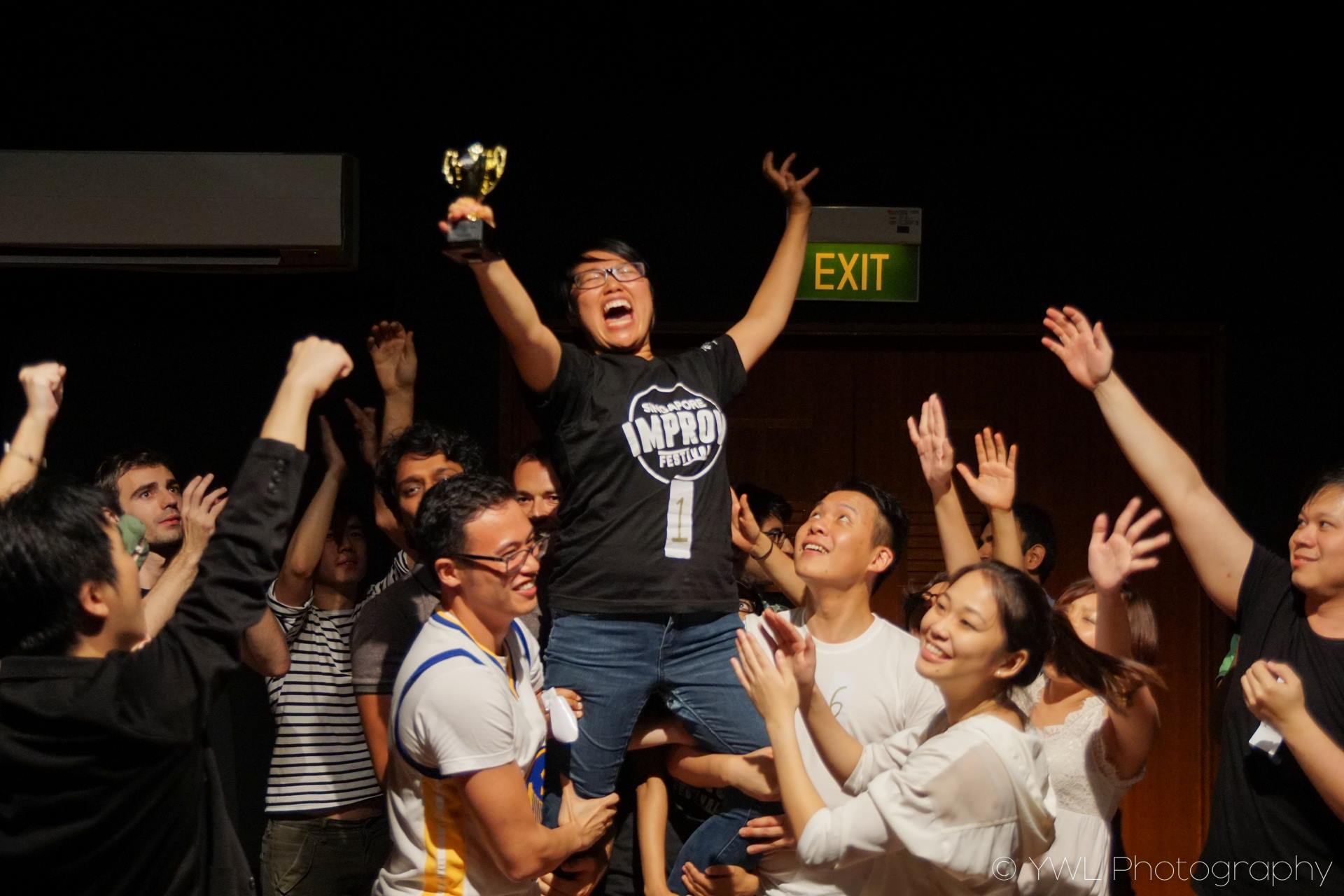 BEST FOR
Improvisation workshops
PRICE
Starting from $20/pax, price varies depending on workshop
WEBSITE
https://www.improv.sg/
ADDRESS
62b South Bridge Rd
Singapore 058692
CONTACT DETAILS

[email protected]

Kim (Artistic Director): +65 8518-4738
Hazel (Producer): +65 9277-8033
Miguel (Production Manager): +65 9107-3091
The Improv Company was founded in 2013 upon the goal of making improv accessible to the population of Singapore.
As the name implies, 'improv' (short for 'improvisational theatre & comedy') is a unique theatre form wherein performers have no scripts. Instead, performers create their narratives live in front of their audience. This often leads to fun and entertaining stories for viewers of all stripes.
Workshops with The Improv Company are mostly short but specialised. Their recurring flagship workshop – 'Improv for Everyone' – is a 2-hour session that explains how improv works. Through simple yet fun exercises, participants get to practice applying improv rules and see how improv can also be applied in daily circumstances. The Company also offers a variety of other short-term workshops that dig deep into specific topics about the wondrous world of improv.
Check out The Improv Company's website to gain further details on any future workshops they may hold. You surely won't regret it!
Highlights
Workshops are about specific topics
Features renowned performers as mentors
Various skill levels welcomed
29. Heart Room Gallery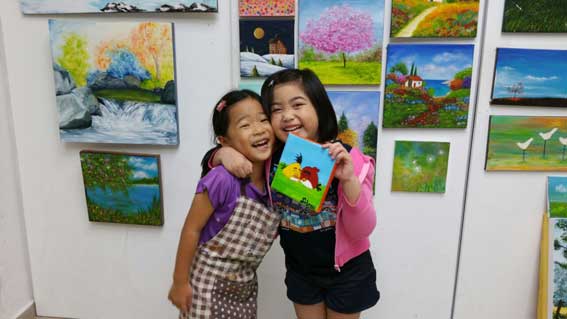 Stationed in the heartland of Singapore, far away from the bustling life of the towns nearby, Heart Room Gallery offers an experience that you'll certainly be wanting to come back for.
Their art workshops are catered for anyone who's interested in art, which means almost all the classes are not leveled and can be both for beginner and pros. Being in the field of art since 1996, rest assured that their teachers are very much experienced and can make your time enriching and worth the while.
Aside from individual classes, Heart Room Gallery also offers Art Jamming made for families and/or groups of people who would want to use art to bond and have fun together. Take a look for their other services in their website and don't be afraid to ask them inquiries! Have art change how you view life, take classes with Heart Room Gallery.
Highlights
Touching lives through art
Meet new people
Paint what you want
30. Global Art Sengkang

Global Art Sengkang aspires to nurture young minds to be imaginative while also unlocking creative potentials through workshops. Aside from these, the company also aims to spread awareness — that learning art can be used to improve upon the intellectual potential of students.
With this, you can rest assured that kids will be guided accordingly regardless of the workshop chosen. They will be taught by teachers who are experienced in various fields of art and are up to date with proper teaching methods.
Currently, they are offering Live Learning via Zoom for Acrylic Painting and G-Clay Projects. Old and new students alike can improve upon their skills and explore their passion for arts and crafts without leaving the safety and comfort of their homes!
In Global Art Sengkang, the main priority are the students. They make sure they learn, make friends and at the same time have fun making art without difficulty. Enrolling your kids will be surely fun and exciting! See you there!
Highlights
Junior Programme
Visual Art Programme
G-Clay / Handicrafts
Acrylic Painting
Culture Programme
Cartoon and Comic
31. Make Your Own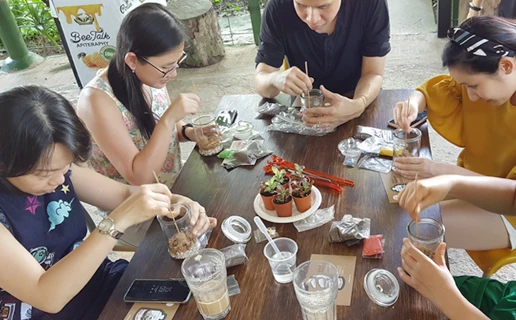 Make Your Own was created to help people find their love for art and hone their skills with fun and exciting activities. The shop was established in 2013 and until now, continues to bring smiles and satisfaction to each and every client they have serviced.
Whether it's for a corporate event or just a family get together, Make Your Own ensures that they have workshops catered for everyone. They offer classic activities like Art Jam or Calligraphy, and even more the more unusual ones like Floralscape and Wiregraphy.
There's more activities to see on their site, so do check out their services and book now!
Highlights
Customer Reviews
Take a look at what a satisfied client had to say about Make Your Own's amazing workshops and services:
"You'd be surprised to find a really chill, fun couple activity place in this area. Really nice music and atmosphere, fun and relaxing thing to do on your own or with your partner" – Martin Kadiev
32. The Potter's Guilt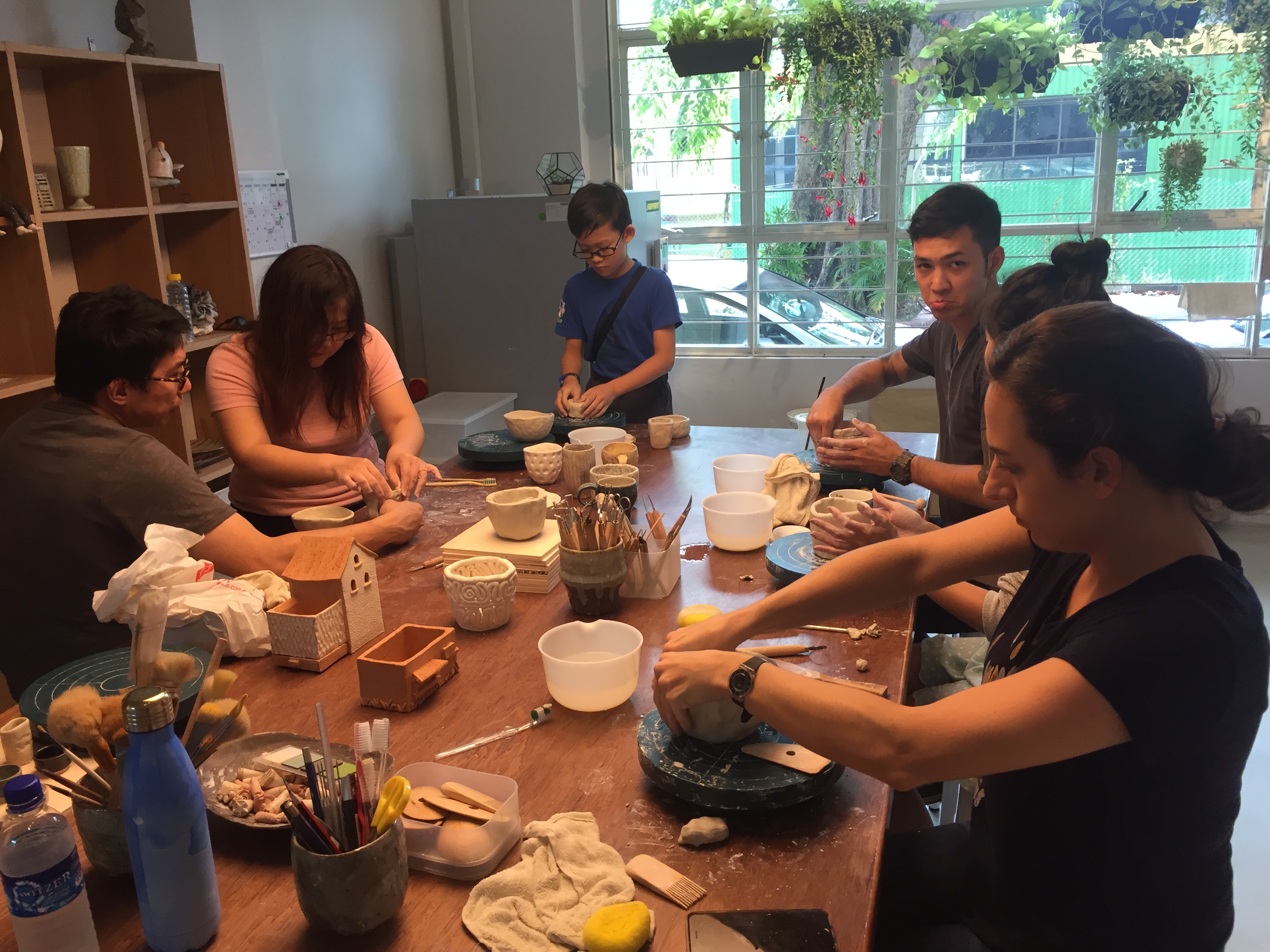 With its cozy and well-equipped ceramics studio located in the heart of the city, The Potter's Guilt is the best place to learn from some of the most experienced artists– these practitioners mainly work in the realm of three-dimensional art and enjoy sharing the satisfaction of creating something handmade.
They conduct sessions in small classes and varied times, so you can even try their courses after you work. Learn how to create matching cups with your date, or host your next team building activity there. With their teaching artists, you can make art of your own– or even learn a new thing or two!
Highlights
Pottery Classes
Well-Trained Artists
Customer Reviews
"Been to two other studios but found The Potter's Guilt lessons the most thoughtfully planned. Instructions were clear and attentive too! Thanks so much for the lovely experience ?"
"Very fun experience! Got to try pinching method and the spinning wheel method. Instructors were really friendly and welcoming. The lesson was well paced and well structured and the small class size was really helpful (especially on the wheel when one tiny wrong move can entirely mess up your clay haha!) highly recommended!"
33. Artisan8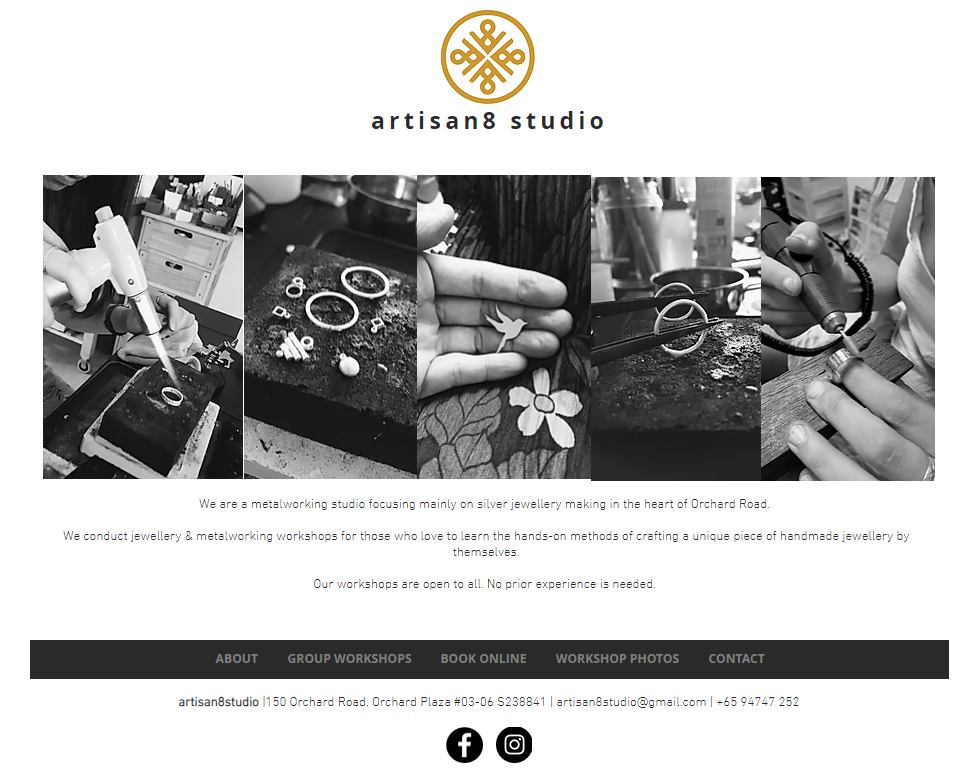 If you're looking for a fun, unique, and personal workshop experience, why not try Artisan8? They offer many workshops for different handicrafts, such as enameling, silver smithing, and glass fusing. You're bound to have a holistic art experience under their care.
Artisan8's goal is to provide unique workshops, ones that utilise uncommon techniques, for everybody. With this in mind, they also have mobile locations in various areas, making it easier for you to access their workshops. If you're interested, give it a try– it's something you certainly won't regret.
Highlights
Enameling, Silver Smithing, and Glass Fusing Workshops
Workshop Artisans with Different Specialisations
Customer Reviews
"Shan was really patient and made sure everyone knows what they're doing. She took the time to explain all the different materials and tools. She also made sure everyone has something to do even if they're faster or slower than the others. Really friendly host!"
"This was a great experience my boyfriend and I participated in. Even my boyfriend said he enjoyed it! Shan was very patient in helping us create our own special rings for each other. And now, we have completely unique souvenirs from Singapore!"
34. Artlette Art Studio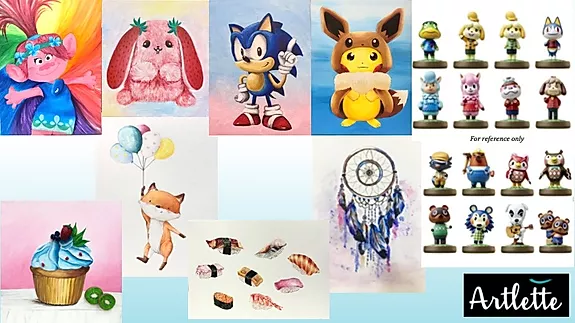 BEST FOR
Kid-friendly workshop
PRICE
Starts at $70/pax
WEBSITE
https://www.artlettecolours.com/workshops
ADDRESS
301 Upper Thomson Road, Thomson Plaza, #03-18, Singapore 574408

61 Ang Mo Kio Ave 8, Jubilee Square, #02-05, Singapore 569814

CONTACT DETAILS
+65 8128 5430 | +65 8128 5643
Artlette Art Studio is a safe space, both for aspiring artists who dream to better themselves in the things they love to do, and for simple people who just want to relax and find a way to release their emotions. They firmly believe in providing people a place where they can simply have fun and enjoy with their family and friends– all while learning a thing or two.
Their team understands that not everyone has the same preferred medium, so they always make sure to have classes suited for everyone– may it be for traditional water colour painting, digital art, or art jams.
To add on to it, they have different art services to choose from. Each vary in specialty and difficulty, but also promises to bring out the best in every student. You may opt for a longer program with 6 to 12 sessions, a sit-in workshop for a day, or even an online class you can do in the comforts of your home. With Artlette, you'll surely find something in their studio that will keep you busy and very much satisfied.
Highlights
Curated workshops for different skill levels
Highly skilled teachers
Flexible sessions
35. Tiny Rabbit Hole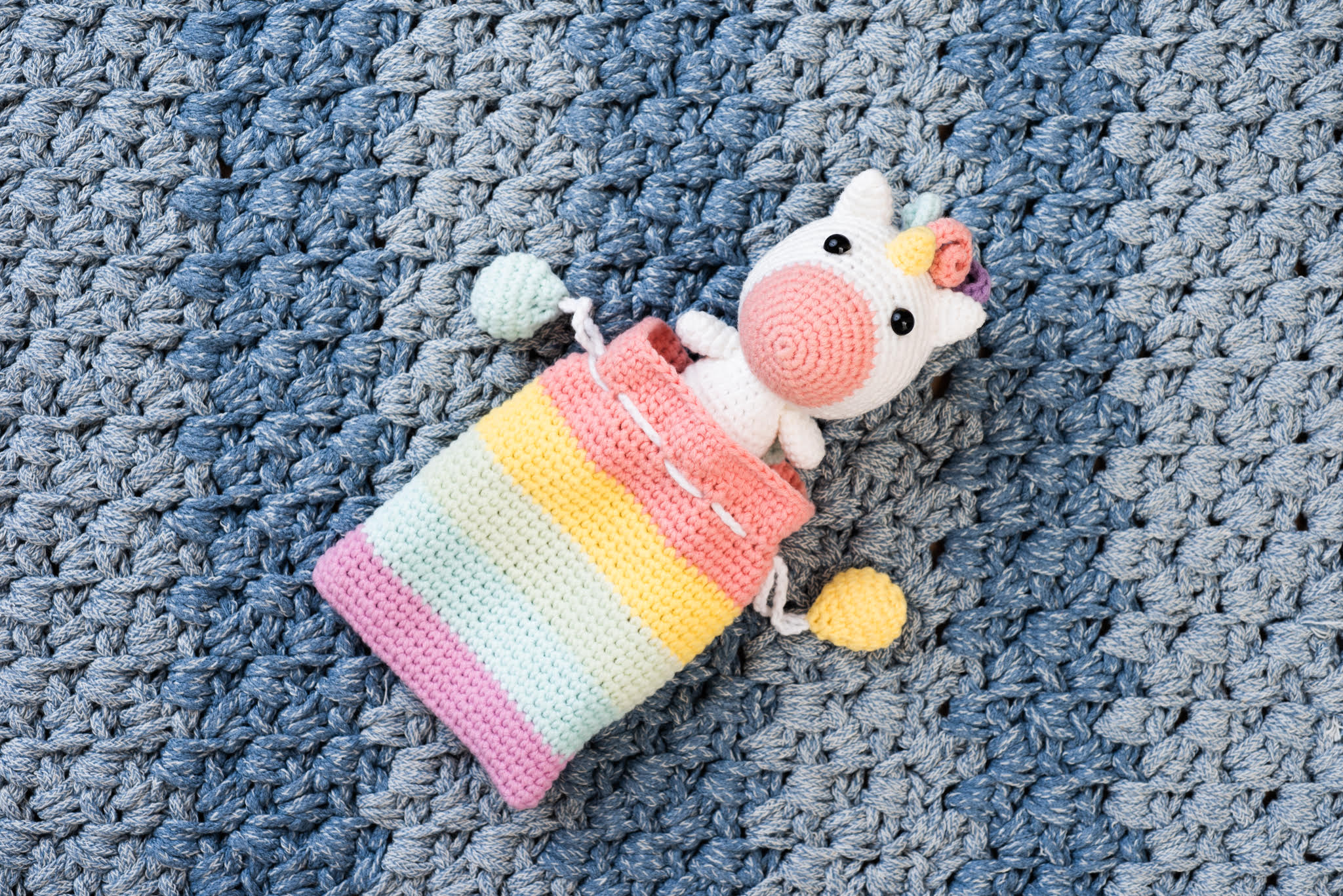 Tiny Rabbit Hole offers crochet workshops for those interested in bringing their cutest characters to life.
What sets Tiny Rabbit Hole apart from other crochet workshops is their approach in teaching. The team at Tiny Rabbit Hole understands that every student has a unique way of learning new crafts, which is why they put this into consideration when mentoring newbies.
Tiny Rabbit Hole offers video tutorials, crocheting kits, and even drop-in 1-on-1 classes for those who need it. Contact them today to learn more about their services.
Highlights
Craft supplies
Online crochet classes
Patterns and kits
36. Sew Fun
Sew Fun is a sewing studio that not only offers fabric products, but also sewing classes. These structured classes vary in pace, each suited to a certain individual's skill level.
Their instructors have many years of experience in the fabric industry, which guarantees that you'll learn something from their classes. Catch one of their classes and check their schedule on their website now.
Highlights
Structured and well-paced classes
Accommodates students of various skill levels
Experienced instructors
Guides each individual student
37. Sewing Classes SG

| | |
| --- | --- |
| BEST FOR | Sewing Classes |
| PRICE | $300 for 12 hours lessons (4 x 3 hours lessons) |
| WEBSITE | http://www.facebook.com/SewingClassesSingapore |
| ADDRESS | Blk 156, Tampines Street 12, Singapore 521156 (About 5 minutes walk from Tampines MRT station exit C) |
| CONTACT DETAILS | |
With Sewing Classes Singapore, you will learn all the basics there is to know when it comes to sewing. Taking measurements, drafting, pattern making, cutting the fabric, and even using the sewing machine — all of these you can master within the 12-hour lessons. The teacher will do personal coaching to cater to each individual's specific interest.
Registration: Deposit $70 to POSB saving account 104-64895-9 or PayLah or PayNow to 90931378. Then, WhatsApp us your deposit screenshot and let us know when would you like to start your first class and your objective to achieve or specific interest, if there is any. Please give 2 alternative timing just in case.
Balance of $230 to be paid on the first class. After the 12 hours lessons, if you would like to further your learning, the subsequent fee of $20 per hour is to be paid directly to the teacher.
Highlights
A max of 8 students per class for better learning 

 

Flexible schedule, as long as time slot is available, you may join the class

 

Options to learn alteration, dressmaking, doll dressmaking, pets clothes, corset, lingeries, cheongsam, pants, skirts, jacket etc. 
38. Atelier Lodge Leathercraft Academy
| | |
| --- | --- |
| BEST FOR | Leather Crafting |
| PRICE | Contact for more information |
| WEBSITE | http://atelierlodge.com/ |
| ADDRESS | 46 Lorong 17 Geylang, #05-03, Singapore 388568 |
| CONTACT DETAILS | (+65) 6396 4568 |
Atelier Lodge allows you to work your way from the basics of leather to cutting and stitching! Apart from private workshop classes, they can also accommodate a large number of participants such as in team building events. When it comes to mastering the craft of making leather, Atelier Lodge is the workshop to attend. They offer different kinds of workshops ranging from beginners to experts all with a perfectly curated syllabus.
Finally, the credibility of Atelier Lodge can be seen through the products and supplies that can be bought from their store. This workshop can give you a full scope of leathercraft from start, to finish, and even to profit!
Highlights
Progressive Leathercraft courses
Tools and Supplies available
Team Building Workshops
Corporate Gifts
39. Stone for Gold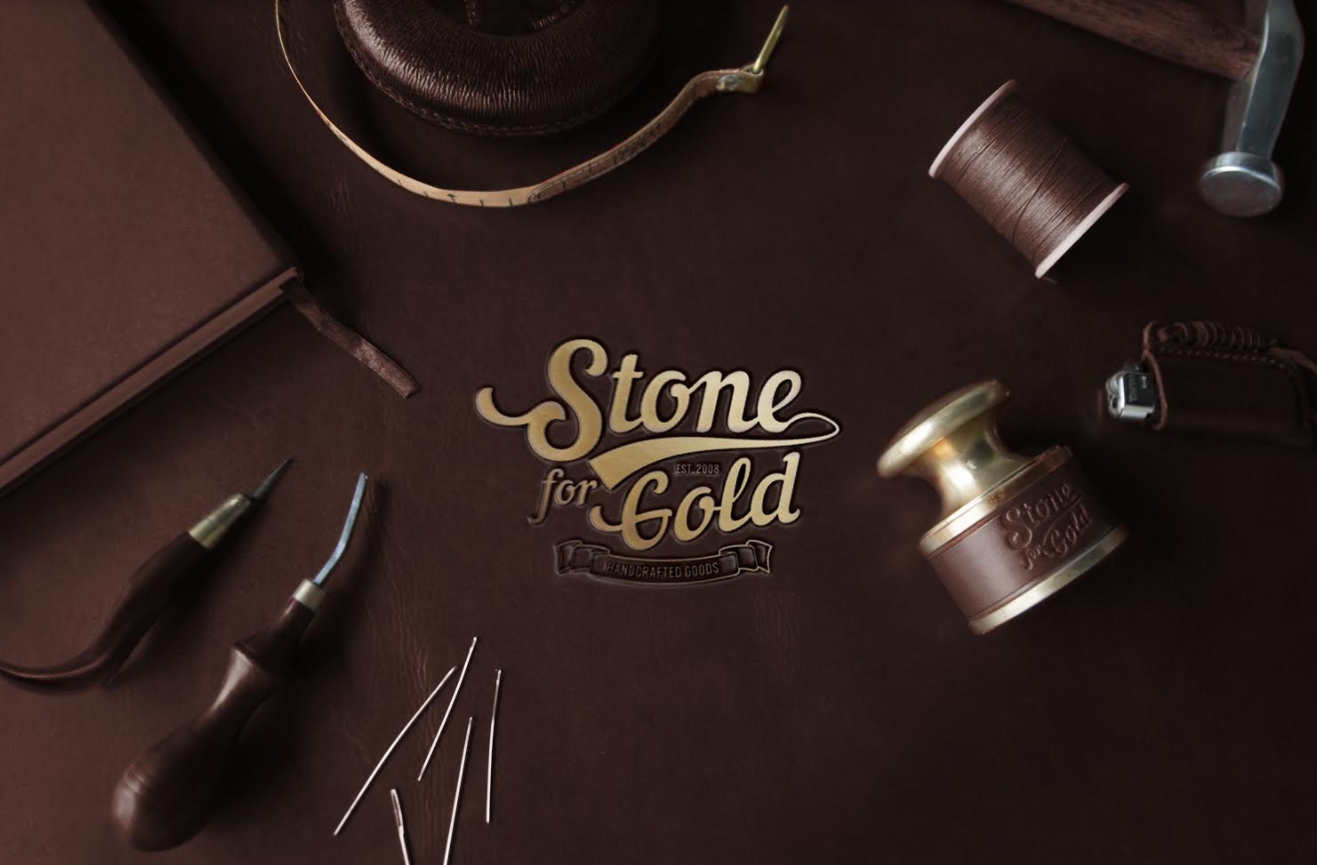 | | |
| --- | --- |
| BEST FOR | Leathercrafting, Leather Products, Customization |
| PRICE | Contact for more information |
| WEBSITE | https://www.stoneforgold.com/ |
| ADDRESS | Stone For Gold Pte Ltd 141 Jalan Besar #02-01 Singapore 208859 |
| CONTACT DETAILS | (+65) 9023 5219 – Jeffrey, (+65) 9021 8287 – Jacob (Workshops) | [email protected] |
Stone for Gold mission is to keep alive the dying art of leather crafting. With this mission in mind, they tackle their intermediate workshops by specialization instead of covering all aspects in one syllabus.
They offer workshops in leather stitching for specific items, leather customization as well as other accessories. Of course, the basic workshop will always be offered.
The best part is its affordable pricing for 2-3 hours worth of one workshop. They also offer both private and corporate sessions.
Finally, as a testament to their craft, Stone for Gold also offers customization services and other leather crafting supplies.
Highlights
Various leather works for sale
Affordable pricing
Customisation services
40. HiArt
| | |
| --- | --- |
| BEST FOR | Art Education for kids to adults |
| PRICE | Contact for more details |
| WEBSITE | http://www.hiart.com.sg/ |
| ADDRESS | 1 Marine Parade Centrale, #04-03/04 Parkway Centre, Singapore 449408 |
| CONTACT DETAILS | (+65) 9731 0431 | [email protected] |
HiArt is one of Singapore's leading art education schools. Their team is dedicated to honing the potential in everyone to be an artist no matter their age. They believe in the saying that "joy comes first and skills will follow soon," when teaching the school of art.
They offer classes for kids, adults as well as online classes and even holiday programs. Apart from this, they also offer a DSA Portfolio Preparation Course to help in curating a portfolio that can be submitted to college-level courses such as Fine Art and Design.
HiArt truly believes that there is an artist within everyone, just waiting to be honed. And all the programs under HiArt were founded to further your love, knowledge, and education in art.
Highlights
Accommodates beginners and pros
Online classes available
DSA Prep Course
Intimate learning set up
41. CraftPreneurs of SG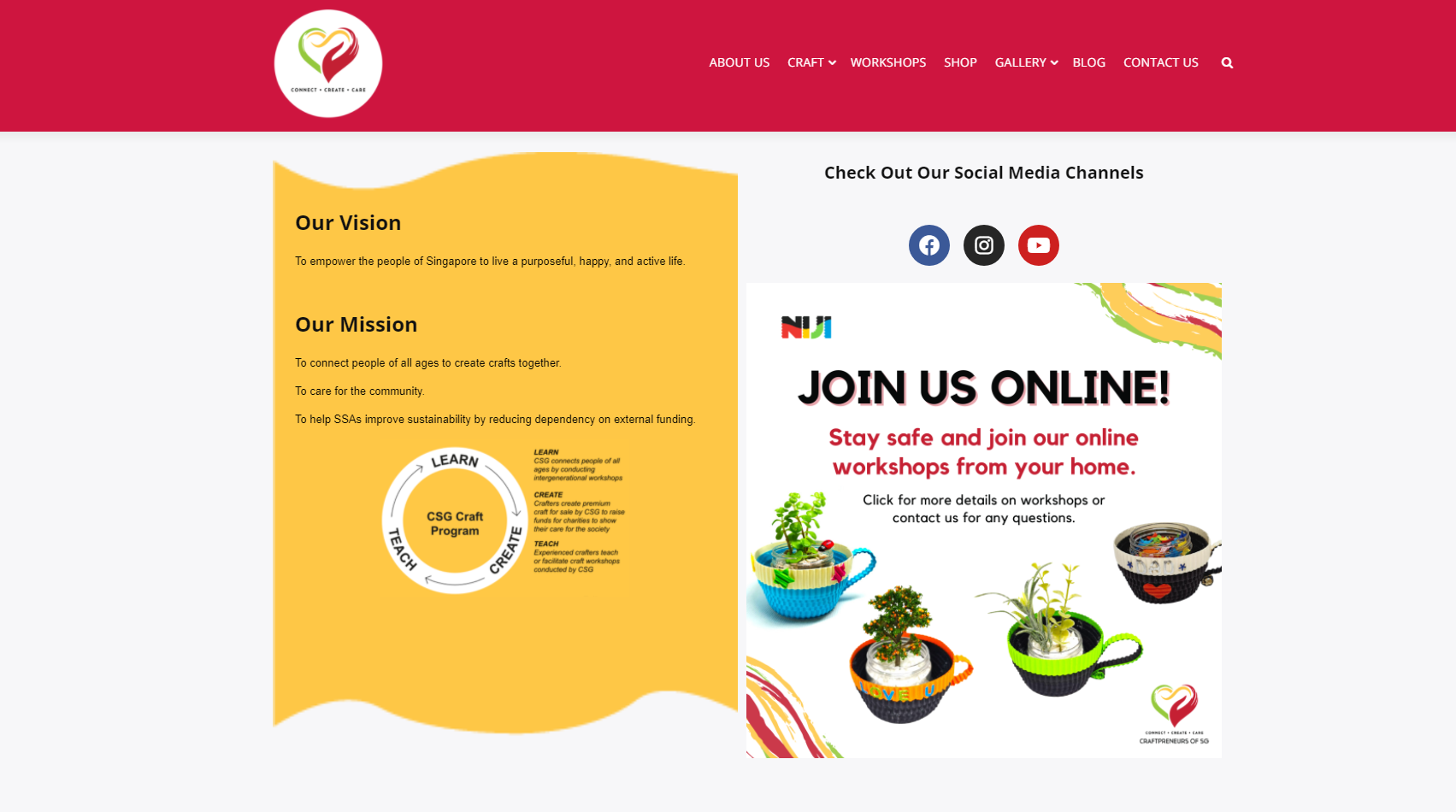 CraftPreneurs of SG is a social enterprise of SingYouth Hub, a charity registered in Singapore.
The organisation believes that arts and crafts are magical in that they have the ability to empower and enliven people. Knowing this, CraftPreneurs of SG has made it their purpose to bring joy and create connections through various crafts forms.
CraftPreneurs of SG sell handmade crafts and conduct craft workshops for participants from all walks of life. This includes seniors whom they believe would benefit from craft making, thereby helping to promote active ageing lifestyle.
The workshops they have to offer often revolve NIJI, Quilling, or Upcycling. CraftPreneurs of SG offers both online and physical workshops, taking note of the tumultuous times that we are in today.
Aside from the workshops, CraftPreneurs of SG also has physical shops and an online shop where interested crafters can purchase their materials with ease. So, if you're looking to find a new hobby or simply pursue an existing one, CraftPreneurs of SG is an excellent choice both for workshops and materials.
Highlights
Sells crafts materials online and through physical shops
Workshops for various crafts available
Accommodates beginners and non-beginners
42. Resin Play

Are you interested in resin art? Looking for supplies or workshops that will let your imagination and creativity wild? 
Then look no further than Resin Play.
Resin Play is a brand dedicated to all things resin. It has an online shop that sells high-quality resin art supplies, featuring different resin options, molds, and colouring materials.
Aside from the shop, Resin Play also conducts various workshops for resin art and jewellery making. These workshops are specialised and categorised by skill level, making them some of the most accessible for beginners and novices alike.
The workshops are taught by Resin Play's founder, Elaine, who has thirteen years of experience in jewellery making and ten in resin art.
Highlights
Sells high-quality resin supplies online
Offers workshop classes for all skill levels
Workshops for jewellery making and resin art available
43. SoCouture.SG

Sewing is a wonderful way of passing time since it keeps us occupied while also yielding the best results. However, there are times when we just don't feel like doing it alone or need the guidance of experienced hands to get started.
Fortunately, there are sewing workshops available all around Singapore, one of which can be found on Bencoolen Street.
SoCouture.SG is the name of the company, and it specialises in sewing workshops for beginners and novices as well as kids, teenagers, and adults. 
Students here can learn to follow patterns and even create custom garments on their own.
Unfortunately, large classes aren't allowed since SoCouture.SG follows strict Covid-19 protocols, but three students can attend one session provided that they were masks at all times.
Highlights
Sells patterns for all skill levels online
Follows strict pandemic protocols
Caters to students of all ages
Students must bring the fabric for workshops
44. Equinet Academy

Equinet Academy is a center that accommodates a wide variety of training courses specifically for digital marketing. They are WSQ- Approved Training Organization that is accredited by a recognized association in the country.
We find it impressive that their courses can accommodate both individuals and companies so that their clients are able to apply in the real world their skills for the progress of their business and career.
Their curricula are readily available online and even offer a free digital marketing course as well. Furthermore, their website is adequately equipped with the information should individuals have a hard time choosing the best course for them.
Overall, their past clients found their approach on training very effective and cost efficient thus we highly recommend them for a client looking to progress their expertise in the digital marketing field.
Highlights
Recognized and certified courses
Offers free courses
Accommodating website and booking
And that's it for our list of the best workshops in Singapore. If you've tried any of these workshops in the past, don't forget to share your experiences with us.
By the way, if you're looking for options that involve more cooking, you might be interested in our list of the best cooking classes in Singapore. All these cooking classes are all for people of all ages, so you can definitely bring your friends and kids, too!