8 Best Seafood Restaurants in Singapore: Freshest of 2021!
For all the foodies out there who are in search of innovative and refreshing seafood dishes, you'll absolutely love our selected best seafood restaurants in Singapore! We've got you fusion cuisines, signature dishes, pleasant ambience, and even affordable menu pricing!
Whether you prefer traditional and organic dishes or local meals with a modern twist, our list of the best seafood restaurants in Singapore has everything you've been looking for! So get ready for your most awaited food trip with our top picks listed below!
1.  Pince and Pints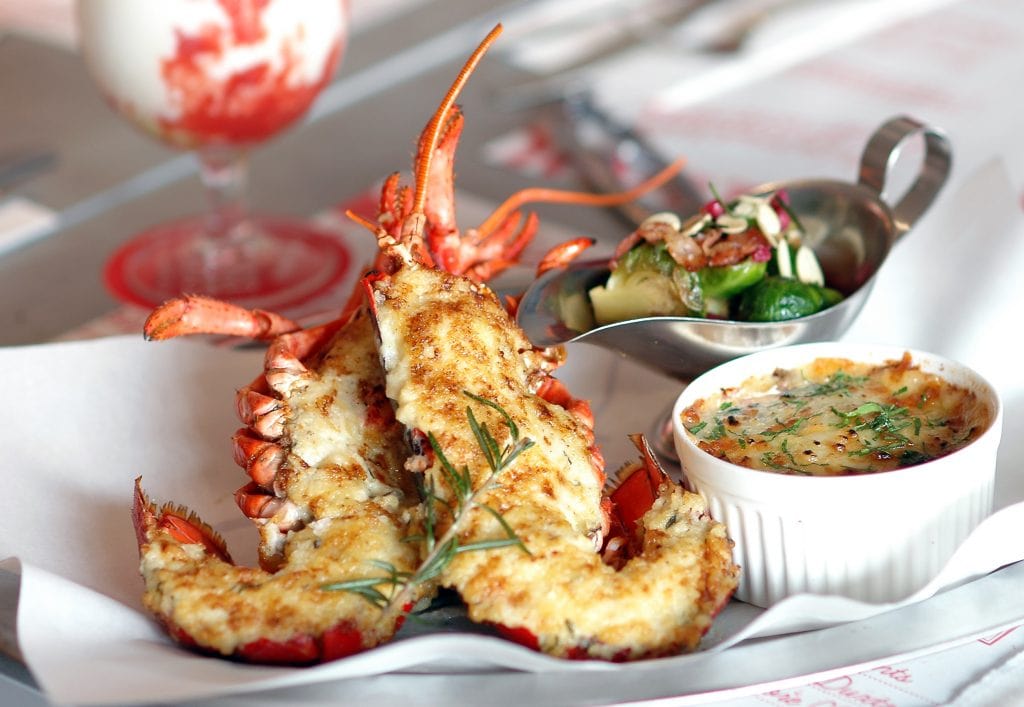 BEST FOR 
Live lobster dishes
PRICING
Menu
WEBSITE
https://pinceandpints.com/
ADDRESS
33 Duxton Road Singapore 089496
CONTACT DETAILS
+65 6225 7558
OPERATING HOURS
Mon – Fri : 12pm – 2.30pm & 5.30pm – 11pm

 

Sat & PH : 12pm – 11pm (All Day)

Open on Public Holidays

Closed on Sundays

Last Order for Kitchen 9.30pm
Those looking for a live seafood restaurant in Singapore will be in for a treat at Pince and Pints, where lobsters are as fresh as can be.
If you're a fan of lobster dishes, Pince and Pints serves various styles and flavours of lobster! They also take pride in their meaty chilli crab dishes, so this is one seafood restaurant in Singapore that will make you feel as though you're dining by the seaside!
This award-winning restaurant prepares live whole lobster, lobster roll, lobster noodle, Cantonese style lobster, and even lobster mac & cheese! They also have live oysters, whole grilled crab, prawns, and fried calamari.
Without a doubt, ifyou're a lobster lover, this is the best seafood restaurant in Singapore for you.
If your friends prefer to have courses other than seafood, then they can also enjoy some steak, soy chicken wings, potato fries, and more!
Highlights
Local, Cantonese, and Western cuisine
Live mud crabs
Private events services
Customer Reviews
Pince and Pints has become one of the best seafood restaurants in Singapore because of their satisfying meal options. Customers said that their seafood dishes feature a pure taste that's now rarely found in most restaurants.
A customer wrote this review:
"Nice steamed and grilled lobsters! Fresh n especially tasty w the butter sauce! Steamed lobster meat was softer but the grilled lobster was more tasty. Prices were a tad high but service staff was very responsive and helpful!"
2.  Jumbo Seafood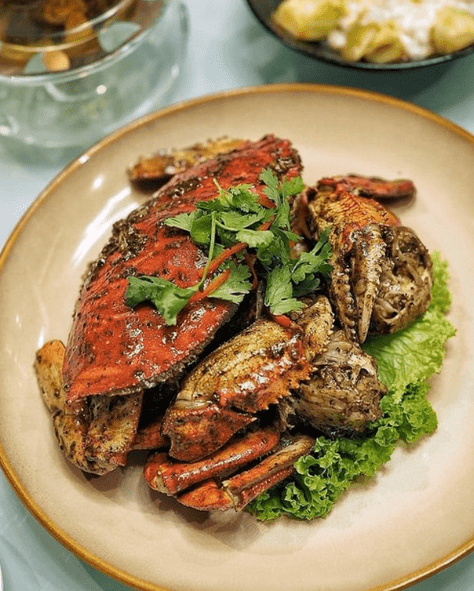 Chilli crabs are what Singapore seafood is known for and if you want to make sure that you get the best crabs in Singapore, Jumbo is the way to go. 
Jumbo Seafood is known for their signature chilli crab and black pepper crab recipes! The local and fresh seafood used in each dish is what makes their menu special.
You must also try their prawn dishes, live crab styles, live fish meals, and many more! For the vegetarians, vegan dishes are also included on their menu. 
Overall, Jumbo is a popular go-to for good Chinese seafood restaurant in Singapore.
Highlights
Seafood bento box meals
Special seasonal dishes
Customer Reviews
Through the festive meals filled with mouth-watering local seafood, Jumbo Seafood was able to capture the interest of Singaporeans and tourists as well. Since it's located near the riverside, customers also said that they were able to enjoy the seafood more.
This is why many consider them to be the best seafood restaurant in Singapore! Here's feedback posted by one of their customers:
"Amazing Crabs. Went there twice. A must try in Singapore. You better go there early in order to be able to order crabs especially Alaskan Crabs which sell fast. We loved the Black Pepper Specialty more than the Chili/Spicy Specialty, but both are tasteful. Contact Cassie "The Lovely Lady Manager" and she shall help you for sure."
3.  The Boiler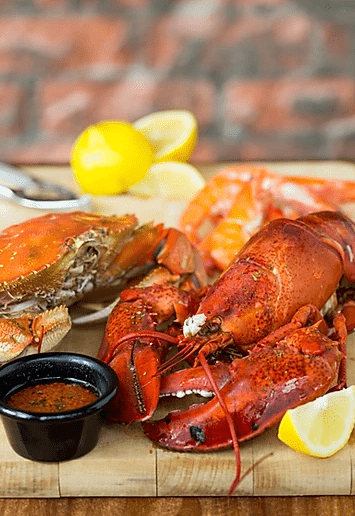 If you're very particular with sauces used on seafood dishes, then The Boiler might be the best seafood restaurant in Singapore for you! They create strong bold sauces that feature a mix of local and western spices, giving you fresh and tasty seafood dishes!
They serve premium and specialty seafood sets including seasonal crab, lobsters, prawns, and clams — you can even choose your preferred sauce! Seafood in Singapore is almost always fresh so you know that you will enjoy almost all their seafood dishes here. Aside from their fusion spices, they also offer a cosy dining experience with great music selections!
Overall, if you want a good seafood restaurant in Singapore where you can have fresh seafood cooked in both local and Western style along with great ambience, The Boiler is the place to go. 
Highlights
Asian and American cuisine
Seasonal seafood
Personal choice of sauce
Customer Reviews
Customers liked the mixture of sauces and the freshly prepared seafood meals. A customer shared this experience:
"Wonderful seafood south western style.  The seafood are freshly boiled with light seasoning.
All tasty and super fresh.  Price wise is more worth it for getting a big bag to share.  A nice promotion on your birthday month u get a free lobster!  Delicious!"
4.  Uncle Leong Seafood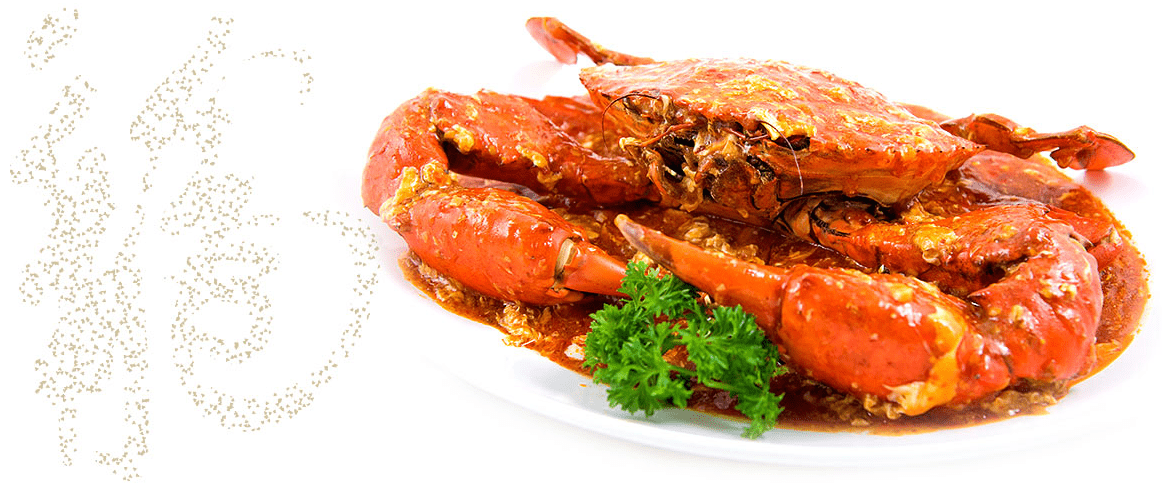 If you want the best seafood in Singapore that's also affordable yet fresh and flavourful, you should visit Uncle Leong Seafood! They offer large chilli crabs filled with signature sauces and sprinkles of oat!
This combination of flavours is the reason they're known to be the best seafood restaurant in Singapore. Moreover, they also have other styles of crab dishes, abalone soups, fish dishes, and prawn dishes as well as meat and vegetable meals.
There are plenty of seafood restaurants in Singapore but Uncle Leong makes the best crustacean dishes, in our humble opinion. 
Highlights
Chilli crab with oats
Set menu selections
Affordable menu prices
Customer Reviews
Many customers loved the unique combination of tastes and the wide range of menu specials. Plenty of them consider Uncle Leong's one of the more reliable Singapore seafood restaurants. A customer left this review:
"Every single thing that we had at our table was so damn delicious. Must order fried seafood tofu, crab beehoon and the special seafood horfun."
5.  Majestic Bay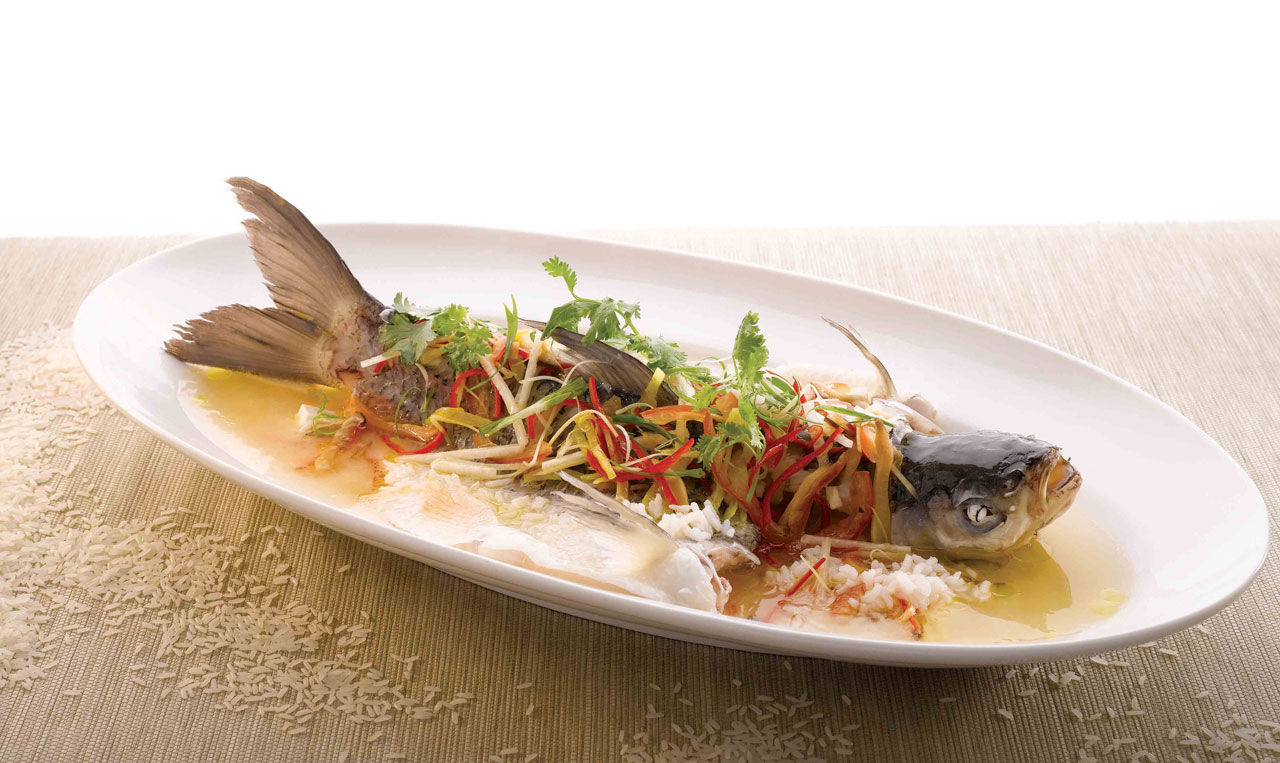 BEST FOR 
Homemade seafood sauces
PRICING
Menu
WEBSITE
https://majesticbay.sg/
ADDRESS
18 Marina Gardens Drive #01-10 Singapore 018953
CONTACT DETAILS
6604 6604
OPERATING HOURS
Lunch (Mon–Fri) 11:30am – 4:00pm

 

Last order 3.30pm

Dinner Closed
Majestic Bay features homemade chilli crab and lobster dishes combined with Chinese noodles. You'll also enjoy the wonderful waterfront view as you savour their signature seafood dishes!
They also have sea prawns, live fish, and scallops as well as vegan and meaty dishes. With this range, this place can truly be the best seafood restaurant in Singapore for you. 
It's worth noting that they make whole fish dishes really well so those looking for a fish restaurant in Singapore should bear this in mind. It's one of the best seafood places in Singapore for whole fish dishes shared with the family. 
Highlights
Chinese cuisine
Ship Deck style restaurant
Customer Reviews
Most customers said that they had a good time at Majestic Bay. They mentioned the scenic view outdoors and the delicious homemade meals.
Many comments mention that they are a nice seafood restaurant in Singapore for reunions and family events. 
A customer wrote this feedback:
"It is not as expensive as we think. Very near, it is in front of the exit of forest dome. Food has good quality. Friendly staffs. Pan-seared Signature Chilli Crab Meat Buns is very delicious (If you don't have much money but want to try chilli crab, you should taste this menu). Roast duck is crispy and tasty, my 6 years old son really like it. Fry rice is OK and they give a lot.  Everything is more than we expect. Give 5 stars."
6. Orchid Live Seafood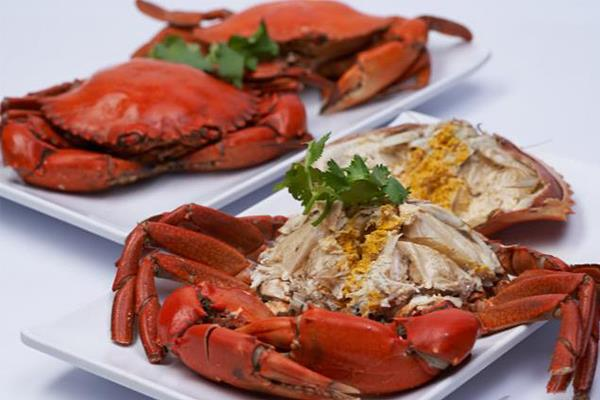 BEST FOR
Signature lobster porridge
PRICING
WEBSITE
http://www.orchidliveseafood.com/
ADDRESS
2 Yishun Walk #03-01 S767944

 

16 Jalan Kelulut S809033

CONTACT DETAILS
Tel: 6756 0311
Tel: 6484 2495
OPERATING HOURS
11am – 2.30pm (last order at 2pm)
5pm – 10pm (last order at 9pm)
Orchid Live Seafood is the place to be if you're looking for the best seafood restaurant in Singapore! Their lobster porridge and cold crab are definitely a must-try if it's your first time.
Aside from these two, you can also get other seafood dishes and vegetable-based food. Nevertheless, you can rely on Orchid Live Seafood to provide you with only the best quality of ingredients cooked to perfection.
Special Set Menus are available to acquire if you're with a date or with family for bigger discounts. If you're in search of a seafood dinner in Singapore, Orchid Live is definitely one to consider. 
Highlights
Fresh seafood
Signature dishes
Wide range of cuisine
Customer Reviews
Receiving a high rating from their customers, Orchid Live Seafood is loved for their interesting flavours and dishes that will surely make your mouth water. The star quality of food preparation and delivery is also mentioned by many.
Here's feedback from their Google Review:
"The lobster porridge and Steven chicken is ever so good and the prawns and soon hock were steamed perfectly. The only dish doesn't see it stands out is the smoked duck. Otherwise, everything was good and their service seems to have improved quite a bit. Especially with the lobster porridge, they will serve the customers when they notice that the customers bowls are empty.
Great place to bring families to."
7. Nude Seafood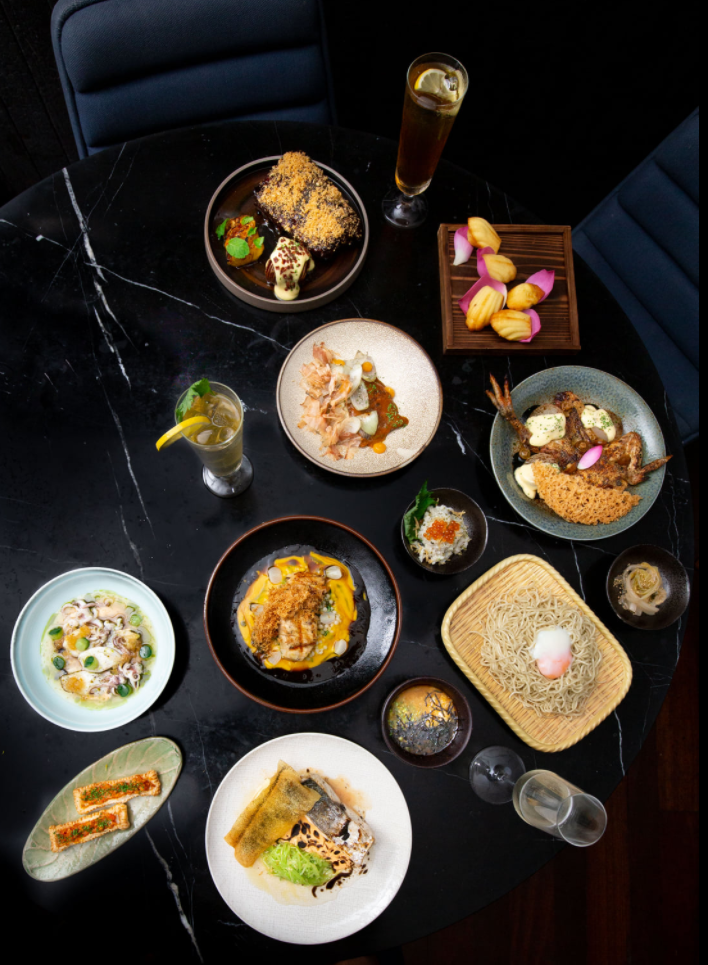 BEST FOR

Fresh Seafood Dishes

PRICING

WEBSITE

ADDRESS

5 Straits View #01-23, Marina One East Tower, S018935

CONTACT DETAILS

8726 1576  |  [email protected]

OPERATING HOURS

Monday:

11:00 – 14:00

18:00 – 20:00

Tuesday:

11:00 – 14:00

18:00 – 20:00

Wednesday:

11:00 – 14:00

18:00 – 20:00

Thursday:

11:00 – 14:00

18:00 – 20:00

Friday:

11:00 – 14:00

18:00 – 20:30

Saturday:

10:30 – 14:00

18:00 – 20:30

Sunday:

10:30 – 14:00

18:00 – 20:00
When talking about fresh seafood dishes, there is no forgetting Nude Seafood.
Nude Seafood is a humble seafood restaurant in Singapore known for its port to plate system. The restaurant's origins began with a family of seafood wholesaler, which gave Nude Seafood the ability to provide some of the freshest seafood dishes available in the market.
Aside from the freshness of the meals, Nude Seafood is also particularly known for the extensiveness of its menu. Some of the options we recommend when dining at Nude Seafood include Hokkaido scallops, grilled swordfish, fisherman's arrabiata, tiger prawns, and more.
It's worth noting that every single dish on Nude Seafood's menu is made to order, and is typically prepared by trained chefs and kitchen staff, ensuring not only the quality of the ingredients but the preparation as well.
To top things off, Nude Seafood endeavours to provide efficient, quick service. All members of the staff are highly professional, friendly, and work to deliver what is asked of them in a timely manner.
Highlights
Meat and vegetarian options available
Fresh seafood dishes
Quick and efficient service
8. Happy Kampong Seafood

| | |
| --- | --- |
| BEST FOR | Innovative Seafood Dishes |
| PRICING | |
| WEBSITE | |
| ADDRESS | |
| CONTACT DETAILS | |
| OPERATING HOURS | |
If you're looking for a restaurant that isn't afraid of innovating and transforming traditional seafood dishes, then you may want to consider Happy Kampong Seafood for your next meal.
Happy Kampong Seafood has been in business for over 15 years now. What started as a humble seafood restaurant has grown into a chain with three locations, all of which feature a menu that is simply to die for.
Some of the dishes we strongly recommend include the Salted Egg Crab, Crispy Prawnball, Crab Bee Hoon Soup, Nyonya Fish Head, Lobster soup with rice, Fishhead Steamboat, and Butter Prawn.
Of course, given that Happy Kampong Seafood specialises in seafood dishes, it's only expected that each and every dish is made from the freshest, finest ingredients available. 
Highlights
Meat and vegetarian options also available
Has three locations
Extensive food and drinks menu
And that's the end of our list of the best seafood restaurants in Singapore! Did we miss out on other local favourites? Feel free to share your recommendations with us if so.
If you'd like to explore more options for your next meal, by the way, take a look at these best omakase in Singapore! Since the prepared dishes are personally chosen by the chefs, you'll certainly love the fresh seafood selections!