10 Best Chilli Crab Places in Singapore: The Ultimate List! (2021)
If you want a taste of authentic Singaporean cuisine, you have to try the best chilli crab in Singapore.
Fortunately, you don't have to search far and wide to taste it. Some of the big names serving the best chili crabs in Singapore started as a hawker stall before they became well-known.
As such, most of them are hugely accessible and are even all over the island. If you want to learn where and what they are, we've gathered the top 10 ones.
Below are the restaurants that serve the absolute best chilli crab in Singapore for all tastes and budgets.
1. JUMBO SEAFOOD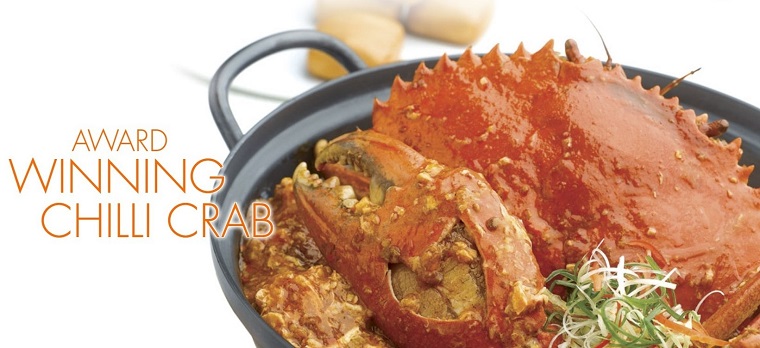 BEST FOR
Award-winning chilli crab
PRICING
Award-Winning Chilli Crab (800g) – ~SG$75.30 (via Deliveroo)
Chilli Crab Meat Sauce with Sliced Fried 'Mantou' – SG$16.80 per portion
WEBSITE
https://www.jumboseafood.com.sg/en/home
ADDRESS
JUMBO Seafood (East Coast)
Blk 1206 East Coast Parkway @01-07/08
East Coast Seafood Centre S(449883)

JUMBO Seafood Riverside
30 Merchant Road #01-01/02
Riverside Point S(058282)

JUMBO Seafood Gallery
20 Upper Circular Road #B1-46/47/48
The Riverwalk S(058416)

JUMBO Seafood Waterfront
No.2 Stadium Walk #01-05
Singapore Indoor Stadium S(397691)

JUMBO Seafood @ NSRCC
10 Changi Coast Walk
SAFRA Resort S(499739)

JUMBO Seafood @ Dempsey
Blk 11 Dempsey Road
#01-16 S(249673)
CONTACT DETAILS
JUMBO Seafood (East Coast) – 6442 3435
JUMBO Seafood Riverside – 6532 3435
JUMBO Seafood Gallery – 6534 3435
JUMBO Seafood Waterfront – 6440 3435
JUMBO Seafood @ NSRCC – 6552 3435
JUMBO Seafood @ Dempsey – 6479 3435
OPERATING HOURS
 
JUMBO Seafood is one of the big names that come up when you want the most mouth-watering, best chilli crab in Singapore.
Since their humble beginnings in 1987 from their flagship store in East Coast Seafood Centre, the restaurant has gathered a loyal following. It has also garnered a reputation for serving only the freshest seafood cooked to perfection.
Aside from their iconic dishes such as the Singapore Chilli Crab and Black Pepper Crab, customers also love their Golden Salted Egg Prawns and Crispy Fried Baby Squid.
If you want a classic, no-fail chilli crab Singapore experience, JUMBO Seafood is a must-visit.
Service Highlights
Reservations and delivery (via Deliveroo, Food Panda, Grab Food)
Award-winning chilli crab
Jumbo rewards for members
Regular promotions posted on their website
Special seasonal dishes
Customer Reviews
Very satisfied customers of JUMBO Seafood gave 5-star reviews on Google for their excellent dining experience. They praise their large crabs and are equally effusive about the black pepper and chilli crab.
Brian Cole wrote:
"Amazing Chilli Crab and other seafood. Make sure you are hungry when you arrive. Worth the price."
2. RED HOUSE SEAFOOD RESTAURANT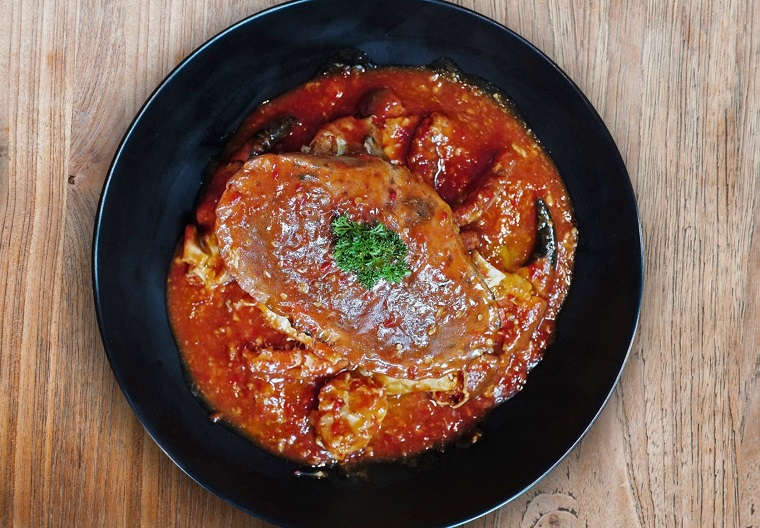 BEST FOR
Peranakan-inspired, sweet & spicy chilli crab
PRICING
Enquire for prices
WEBSITE
https://www.redhouseseafood.com/
ADDRESS

PRINSEP STREET
68 Prinsep Street
Singapore 188661

Parking:
Sunshine Plaza, POMO
and Somerset Bencoolen

GRAND COPTHORNE

Grand Copthorne Waterfront Hotel (Level 2)
392 Havelock Rd, Singapore 169663


CLARKE QUAY
3C, River Valley Road
#01-02/03, The Cannery
Singapore 179022

CONTACT DETAILS

PRINSEP STREET
Tel: +65 6336 6080 / Fax: +65 6336 6801 | [email protected]

GRAND COPTHORNE

Tel: +65 6735 7666 / Fax: +65 6735 2298


CLARKE QUAY
Tel: +65 6442 3112 / Fax: +65 6444 1332 | [email protected]

OPERATING HOURS

PRINSEP STREET
Parking:
Sunshine Plaza, POMO
and Somerset Bencoolen
Operating Hours:
Daily
12.00 pm to 2:30 pm ( last order 2.00 pm )
5:00 pm to 10.00 pm ( last order 9.30 pm )



GRAND COPTHORNE

Parking:
Grand Copthorne Waterfront Hotel

Operating Hours:
Daily
12.00 pm to 2.30 pm (last order 2.00 pm)
5.00 pm to 10.00 pm (last order 9.30 pm)


CLARKE QUAY
Parking:
Clarke Quay, Liang Court
Operating Hours:
Daily
12.00 pm to 2:30 pm ( last order 2.00 pm )
5:00 pm to 10:00 pm ( last order 9.30 pm )
Red House Seafood has been in business since 1976, making it one of Singapore's oldest seafood restaurants.
They have continued to evolve and innovate to reflect the cultural diversity and wide palette of flavours. But of course, they have retained their bestsellers like their sweet and spicy chilli crab.
More importantly, since fresh seafood is at the core of Red House Seafood's menu, they make it a point to source ingredients from sustainable suppliers.
If you're looking for the best crab in Singapore infused with a Peranakan element, Red House Seafood Restaurant should be on your list.
Service Highlights
Sustainable seafood
Convenient online reservations
Promotions on seasonal menus
Sweet chilli sauce
Spacious restaurant, suitable for large groups
Customer Reviews
Red House gets a lot of 5-star reviews on Google. Customers commend their good dim sum, attentive and helpful staff, reasonable prices and, of course, their delicious chilli crab.
Daniel Lim wrote:
"Seafood restaurant of choice for 30 odd years. Ask for Sunny at Prinsep for recommendations."
3. NO SIGNBOARD SEAFOOD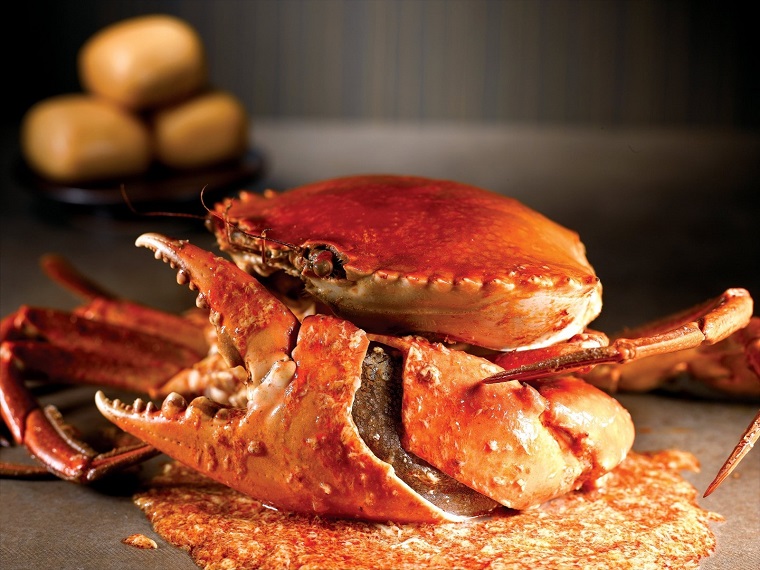 BEST FOR
Various levels of chilli crab spiciness, old-school dining experience
PRICING
Crabs at SG$50 – SG$60 per kilogram
WEBSITE
http://www.nosignboard.com.sg/
ADDRESS
VIVO CITY
1 Harbourfront Walk
#03-02 Vivo City
Singapore 098585

THE CENTRAL @ CLARK QUAY
6 Eu Tong Sen Street
#04-63 The Central @ Clark Quay
Singapore 059817

THE ESPLANADE
8 Raffles Avenue
#01-14/16 The Esplanade Mall
Singapore 039802

NO. 414 GEYLANG
414 Geylang
Singapore 389392
CONTACT DETAILS
VIVO CITY – +65 6376 9959
THE CENTRAL @ CLARK QUAY – +65 6221 9959
THE ESPLANADE – +65 6336 9959
NO. 414 GEYLANG – +65 6842 3415
OPERATING HOURS
VIVO CITY
11am – 10.30pm

THE CENTRAL @ CLARK QUAY
11am – 2.30pm & 5.30pm – 10.30pm

THE ESPLANADE
11am – 10.30pm

NO. 414 GEYLANG
11am – 1am
No Signboard Seafood has an interesting story behind the name.
In the 1970s, they were serving delicious food at the Mattar Rd Hawker Centre without a signboard.
As the popularity of their homemade white pepper crab grew, satisfied customers recommended them through word-of-mouth — referring to them as the stall with no signboard.
They relocated in 1981, but the name stuck around as an homage to their humble beginnings. It may have no signboard, but this certainly is a sign that no signboard seafood knows how to make the best chilli crab in Singapore!
Service Highlights
Convenient online reservation
Tried and tested chilli crab recipe famous among locals
4. ROLAND RESTAURANT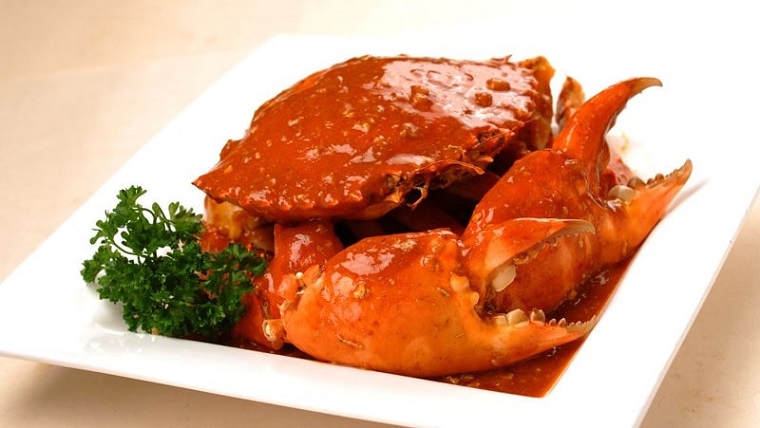 BEST FOR
Set menus
PRICING
From SG$438 for 10 persons, for a set meal with chilli crabs
WEBSITE
https://www.rolandrestaurant.com.sg/
ADDRESS
Roland Restaurant Pte Ltd, Block 89, Marine Parade Central, # 06 – 750 Singapore 440089
CONTACT DETAILS
6440 8205 | [email protected]
OPERATING HOURS
Weekdays – Monday to Saturday
Lunch : 11:30 am to 2:30 pm (Last order at 2:15pm)
Dinner : 6:00 pm to 10:30 pm (Last order at 10:15pm)
For amazing chilli crabs, friendly staff, and prices lower than others in this list, Roland Restaurant is a good choice.
Customers have actually joked that patrons should go to the restaurant after a fast, in order to sample and dine on as many of their seafood dishes as possible. This can be a wonderfully un-fussy experience, thanks to the laid-back atmosphere.
You've been given a friendly tip: If you plan to visit this mouth-watering crab restaurant in Singapore, please come with an empty stomach!
Service Highlights
Comfy, unpretentious dining experience
Chilli can be spicy, so adjust accordingly
Reasonable prices compare to other chilli crab places
Highly recommended by locals
Customer Reviews
Their Google Reviews have a lot of 5-star ratings. Here's Monica Kang's review, which is worth a read:
"The best chili crab in Singapore! Crab here is big and super meaty – every time I visit. Price is a lot more reasonable compared to other places. I always get laser clam here as well. I take all my guests here."
5. HUA YU WEE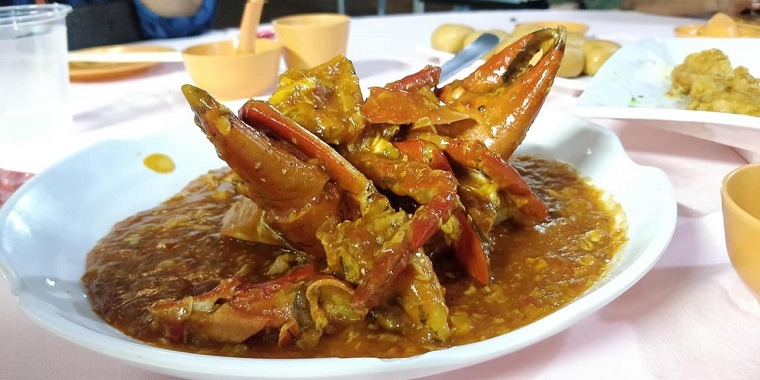 This bungalow-style restaurant has remained in this area even after other seafood restaurants have moved to swankier locations. That said, it remains one of the most popular and affordable places to get chilli crabs in Singapore.
The Chilli Crab at Hu Yu Wee is spicier than others, which is a hit with many customers. Fortunately, their huge kitchen can accommodate big groups looking to satisfy their cravings for fresh and sumptuous seafood fare.
Service Highlights
Options for outdoor seating, great for big groups, as well as an air-conditioned dining room
Accepts reservations
On-site valets
Laid-back, lively dining experience
Customer Reviews
Both on Facebook and Google, Hua Yu Wee enjoys positive and effusive reviews.
They commend the friendly and attentive staff, the ambience, fast service, and the value for money. They write rave reviews about the food as well.
Here's a helpful Facebook review from Mervyn Kwok:
"I brought my guests from Thailand here for dinner as they said they wanted to try good chili crabs. So, this place automatically came to mind. The carpark was super packed when we arrive but thank god for the valets on site. We spent a total of $285 for 5 of us and the main bulk of the bill is the crabs. We order 2 x 1KG crabs @68/kg which brings the cost of the dish to $136. Really worth it! The crabs were huge, and the meat was really fresh. (I had crabs which were not fresh at other places before and it really pisses me off). We ordered 20 fried mantous/buns to dip in the gravy and it was heavenly. Other commendable dishes were the pork ribs, drunken prawns (really fresh prawns!!) and the baby squid. Really tasty. The other usual staple dishes – Tofu, veg and fried rice were also above average. The place was packed but the waitress tried their best to serve as fast as possible. This place is known to all Singaporeans who wants good, fresh, honest and no-nonsense seafood. Awesome! Did not make me lose face in front of my guests! Oh ya, and you can bring your own wine/liquor and they supply ice and glasses for FREE!!!"
6. TUNGLOK SEAFOOD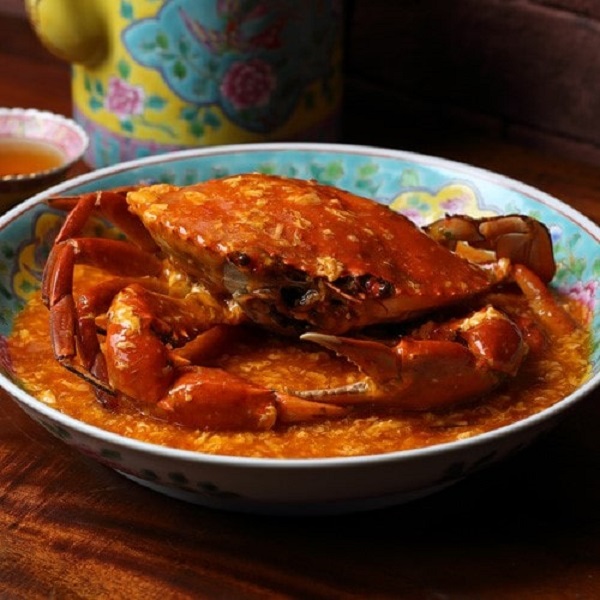 BEST FOR
Rich, flavourful gravy
PRICING
Signature Crab (<1kg): SG$6.80 per 100g
WEBSITE
http://www.tunglokseafood.com/
ADDRESS
UPPER JURONG ROAD
The Arena Country Club,
511 Upper Jurong Road,
Singapore 638366

ORCHARD CENTRAL
Orchard Central #11-05,
181 Orchard Road,
Singapore 238896
CONTACT DETAILS
UPPER JURONG ROAD
Tel : +65 6262 6996 / Fax : +65 6262 6776
ORCHARD CENTRAL
Tel : +65 6834 4888 / Fax : +65 6834 4266
OPERATING HOURS
UPPER JURONG ROAD
Mon – Sat
Lunch : 11:30 – 3:00PM
Dinner : 5:30 – 10:30PM
Sun & PH
Lunch : 10:00 – 3:00PM
Dinner : 5:30 – 10:30PM
Last Order
Lunch : 2:30PM
Dinner : 10:00PM

ORCHARD CENTRAL
Mon – Sat
Lunch : 11:30 – 3:00PM
Dinner : 6:00 – 10:30PM
Sun & PH
Lunch : 10:00 – 3:00PM
Dinner : 6:00 – 10:30PM
Last Order
Lunch : 2:30PM
Dinner : 10:00PM
Tung Lok Seafood serves the freshest catch to seafood lovers in Singapore.
Crowd favourites are the Black Pepper Crab and the Chilli Crab. Of note is their sauce infused with orange juice and tomato sauce for a unique flavour profile.
The restaurant itself has garnered awards and recognition, so you know you're getting top-notch quality food and service.
Service Highlights
Thick, flavourful gravy of their chilli crab good to the last drop
Events catering
Delivery via Deliveroo
Customer Reviews
Fast service, good food, and ambience earned many 5-star Google Reviews for Tung Lok Seafood. Customers also love their buffet for its value for money.
Cameron Lee wrote:
"We did an order through Deliveroo, the chilli crab was amazing as well as the oat prawns.  The food was incredibly fresh, we will definitely order again"
7. RESTAURANT LABYRINTH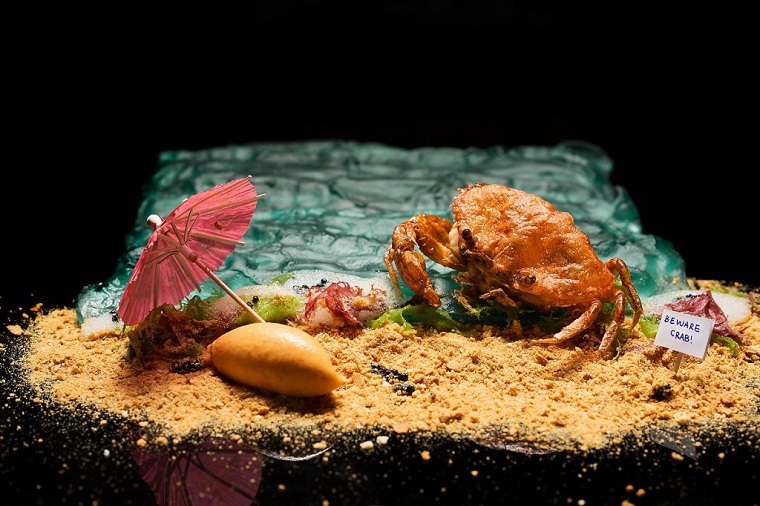 BEST FOR
Chilli crab ice cream
PRICING
Enquire for prices
WEBSITE
https://labyrinth.com.sg/
ADDRESS
Restaurant Labyrinth
Esplanade Mall
8 Raffles Avenue #02-23
Singapore 039802
CONTACT DETAILS
65 6223 4098 | [email protected]
OPERATING HOURS
 
Labyrinth is the place for contemporary Singaporean cuisine. Chef LG Han explores age-old recipes while incorporating his own take on nostalgia-inducing dishes.
For his innovation and new expression of Singapore cuisine, Labyrinth was awarded a Michelin Star in the 2017-201 Michelin Guide. Try out their Chilli Crab Ice Cream for a fresh take on an age-old favourite.
Service Highlights
Award-winning restaurant
Delicious, contemporary Singaporean cuisine
Customer Reviews
Customers left positive reviews for Labyrinth on Google Reviews. They commend both the delicious food and the friendly staff.
In addition, they also praise their experimental take on traditional dishes. Terence Fung wrote:
"Truly an innovative Singapore experience. Have been coming to Singapore for years and love all the local dishes from the hawker centres. However, Labyrinth innovates and modernizes a lot of those same dishes. The result is having the highlights and the best of Singapore fare, and putting it into a single tasting menu which in my opinion can easily wow any local or visitor alike."
8. KIAN SENG SEAFOOD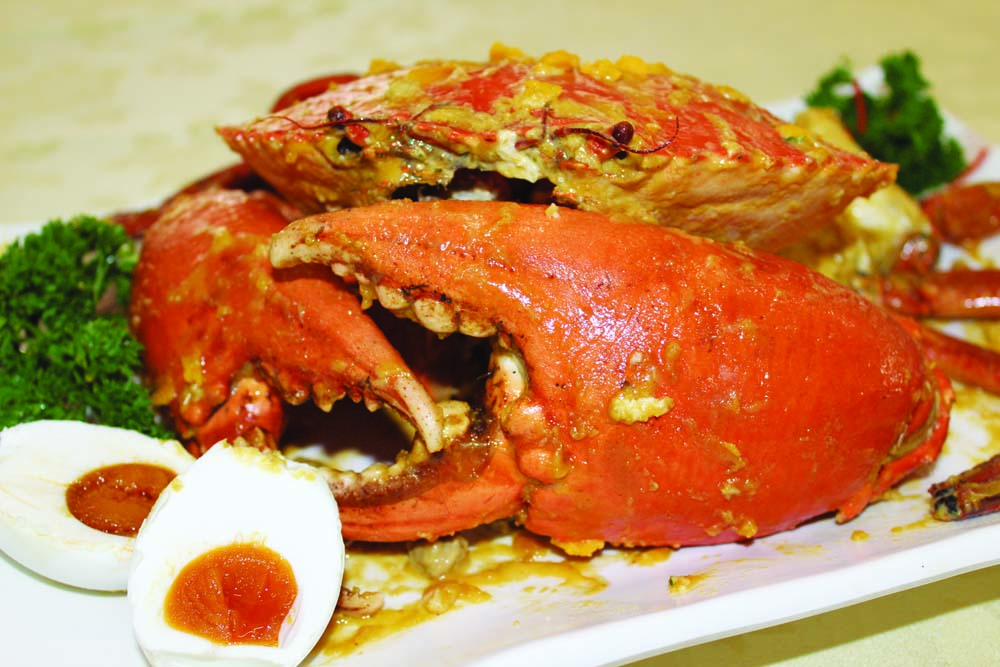 BEST FOR
Chilli crab ice cream
PRICING
Menu
WEBSITE
http://www.kiansengseafood.com.sg/
ADDRESS

Blk 4013 (Ang Mo Kio Ave 10) #01-450 Ang Mo Kio Industrial Park 1, Singapore 569629

CONTACT DETAILS

el: 6458 2552 / 6481 3783
Fax: 6458 2070

OPERATING HOURS

Operating Hours: 11am to 2.30pm, 5pm to 11.30pm
(Only closed on 1st & 2nd Day of Chinese New Year)
Kian Seng Restaurant was set up in the 1960s. They delicious dishes are between a "Zi Char" and a restaurant, serving from Sweet Sour Pork and Fried KaiLan to Buddha Jump Over the Wall and Roast Suckling Pig (charcoal roasted on the spot).
They also serve old Teochew dishes like Steamed Vegetable with Dried Scallops, Braised Whole Sea-Cucumber with Pork Fillings, Braised Duck with Chestnut Fillings and Yam Paste with Pumpkin.
We also have unique dishes like Steamed Shark's Head, Crab with Seafood in Claypot, Nonya Fishhead (aka Curry Fishhead using our special blend of chilli) and their latest customer-favorite is Crab with Salted Egg.
Customer Reviews
Sisinnio Concas's 5-star Google Review:
"Not the typical tourist spot. Loved the pepper crab. First time I've been here thanks to a friend who lives here and eats in regularly. Clean place and fast service."
9. LEGACY SEAFOOD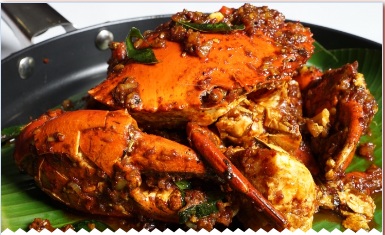 | | |
| --- | --- |
| BEST FOR | Classic flavored chili crab |
| PRICING | $65.60 |
| WEBSITE | |
| ADDRESS | 10 Science Centre Rd, #01-23, Singapore 609079 |
| CONTACT DETAILS | +65 6897 2881 │ [email protected] |
| OPERATING HOURS | Monday – Sunday: 11:00 am – 10:30 pm |
Legacy Seafood is a restaurant built from the old Uncle Leong Seafood. It went into re-modelling and rebranding that is why, today, it is known in such name. With its new name and new look, they intend to provide its customers with fresh seafood dishes. They have abalone, sea cucumber, fish, prawn, and of course, crab. 
They have, on their menu, different cuisine and flavors of crab. So, you won't get tired with their dishes. If you love chili crab, you can order it from them. However, if you're not particular with that taste, you can choose from other selections on their menu.
Service Highlights
Online order

Fresh ingredients

Guinness pork ribs
Customer Reviews
You'll never go wrong at Legacy Seafood. If you enjoy chili crabs, then this is a good place to go. Here's what their customer has to say:
"Great seafood place, although a bit out of the way. Chilli and black pepper crabs are always fresh and top quality. Service tends to be attentive and food arrives promptly after ordering." – Ruben Rama
10. THE GARDEN KITCHEN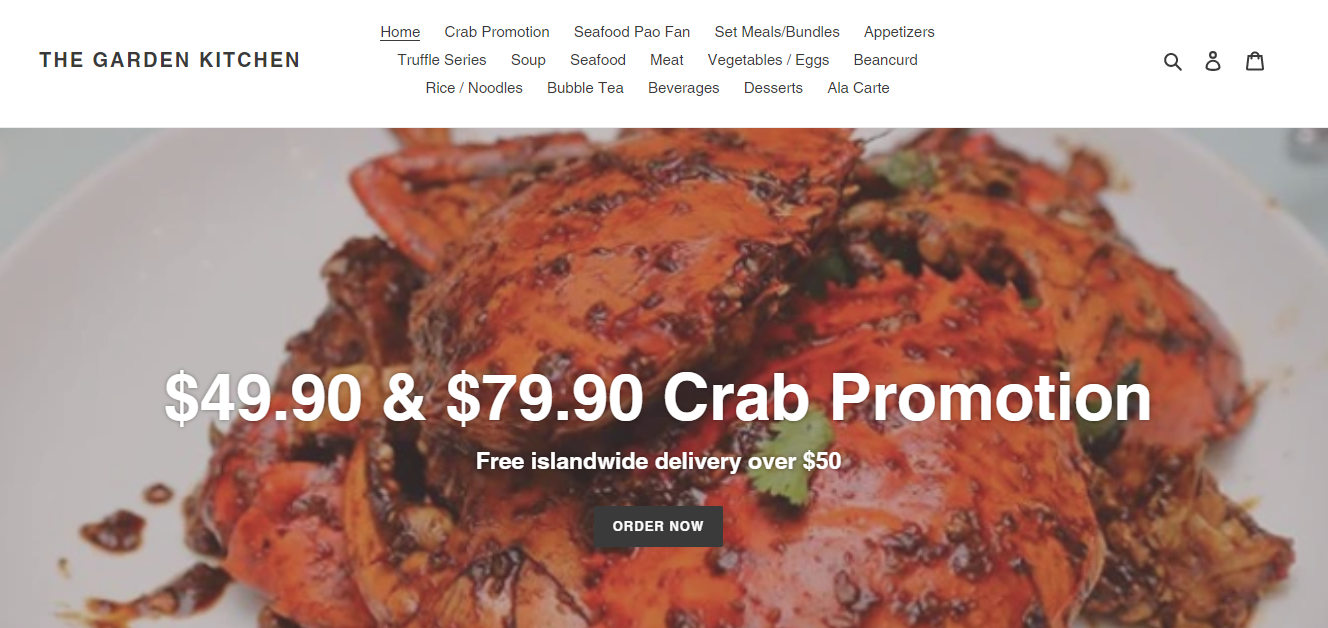 | | |
| --- | --- |
| BEST FOR | Multiple Cuisine and Crab Dishes |
| PRICING | Prices vary on the food ordered |
| WEBSITE | |
| ADDRESS | 10 Raeburn Park, #01-28, Singapore |
| CONTACT DETAILS | [email protected] or +65 8125 8827 |
| OPERATING HOURS | Monday to Sunday (10:30am to 9:00pm) |
If you're looking for a restaurant that offers dishes from multiple cuisines, then look no further than The Garden Kitchen! You can taste and indulge in the food that you want, all in one place, as they offer a wide variety of menu selections. May it be Western, Chinese, Japanese, Korean – rest assured that your cravings will be satisfied!
Aside from serving dishes of multiple cuisines, they are greatly known for their crab dishes. One of the crab dishes that you must definitely try is their chef signature Chili Crab, which is slow-cooked in a thick, sweet yet savoury, chili-tomato sauce.
At The Garden Kitchen, you'll be able to eat delicious dishes at great prices. Contact them now and have their food delivered to your home!
Service Highlights
Affordable prices
Wide selection of menu
Highly experienced chef
And that's it for our list of restaurants serving the best chilli crab in Singapore. Try one… or even all of them! Let us know what you think!
By the way, if you're here because you're a foodie doing food trips, don't forget that we have other lineups of the best places to eat here. Whether you seek the best Indian restaurants in Singapore or the best Thai restaurants in Singapore, we've got it!
---
Images taken from each company's official websites/social media.