Shell Yeah! Top 10 Places to Get Chilli Crab in Singapore
Sweet, savoury, and spicy, chilli crab brings Singaporean cuisine to the international limelight.
That said, we took it upon ourselves to find the best chilli crab spots on the island—and boy, there were a lot. Lucky for you, we narrowed down our top places to get chilli crabs to help you satisfy your cravings!
Our Chilli Crab Review Breakdown
Here's a breakdown to give you a better idea of where to get the best chilli crabs in Singapore!
| TREATMENT | AVERAGE RATE |
| --- | --- |
| Cheapest | 31 Heng Heng BBQ |
| Most Expensive | Keng Eng Kee |
| Best for Black Pepper Crab | Long Beach Seafood |
| Best Hawker Stall | Eastern Red Seafood |
| Our Overall Pick | Ban Leong Wah Hoe |
How We Picked
We assessed the best places to get chilli crabs in the country based on the following criteria:
Best Hawker Centres with Chilli Crab
Hawker centres are just as iconic as the chilli crab. Get a taste of authentic Singaporean cuisine from our best hawker stall picks below:
1. Ban Leong Wah Hoe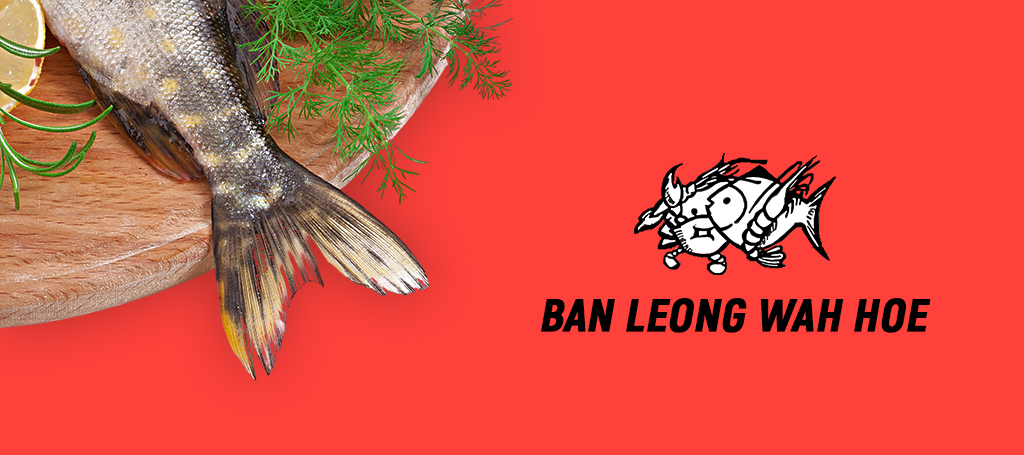 We took ourselves deep into Singapore's iconic seafood hawker centres to get the best chilli crabs in Singapore.
The one place we were after? Ban Leong Wah Hoe.
The humble restaurant served us a variety of chilli crab dishes, and we couldn't resist digging in as soon as the orders arrived. We could tell right away that the crabs were worth the trip by looking at other customers eating them next to us.
As expected of a hawker centre, the dining area was a bit crowded, but it did give off a nice, casual vibe. The servers were very friendly and served our orders almost as quickly as we found seats.
(We were lucky we even got a table. This place was packed!).
The black pepper chilli crab was our favourite, but the other dishes we ordered were definitely delicious. Our palates were satisfied, and we vowed to come back soon.
We highly recommend you visit this humble hawker stall when you find yourself in the area. That is if you don't mind waiting in line!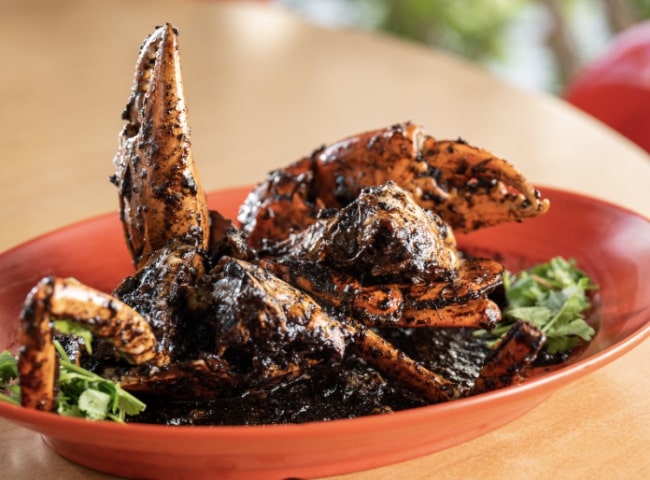 Wide range of chilli crab dish varieties
Fuss-free dining experience
Usually fully booked
Could improve on delivery packaging
Customer Reviews
Generous portions
"Friendly staff. The place is also big so we can sit in a bit groups if 7 to 10 easily. Generous portion. The beef venison is probably our favorite."—Wing Seng Chan, Google Reviews
Delicious meals at hawker prices
"Fuss-free place to eat really good zi char food. The highlights were sweet and sour pork, har cheong gai(prawn paste chicken) and steamed grouper/sea bass. Har cheong gai was extremely delicious, served hot and was very crispy on the outside and juicy and tender on the inside. Steamed fish was excellently done to perfection. The soup gravy was very nice and soothing too. Sweet and sour pork was quite tasty well."—Sundrop Babe, Google Reviews
2. Eastern Red Seafood
Eastern Red Seafood came to the top of our minds when we searched for the best spots to get East Coast chilli crab. We read and heard rave reviews about it, so we didn't waste time heading there to try out their signature dishes.
The servers were very quick on their feet and patient enough to address our needs while we ordered our food. To our delight, all those rave reviews about the generous portions were true!
If you're willing to explore many flavours in one sitting, Eastern Red Seafood is a great spot. The menu selection is vast and includes other seafood dishes.
The chilli crab we got was huge! We were glad we refrained from ordering other side dishes because one crab order was enough to feed two.
Safe to say, we thoroughly enjoyed our meal and even gave our friendly server a commendation for his service.
One drawback we noticed, however, is they could be more transparent about their prices.
We were only given a menu with pictures that stated "market price" only, so if you're on a strict budget, you might want to carry a few extra bills in case your order gets pricey.
To see whether the restaurant held its reputation via delivery, we ordered the same chilli crab through the restaurant's in-house delivery service.
We would've preferred to order via a third-party delivery service (mainly because we hoard discounts and coupons), but Eastern Red Seafood wasn't on any of them.
Anyway, the crab delivery was available until midnight, so we feasted on chilli crab to curb our late-night cravings. We loved that the quality was indeed consistent and portions remained generous.
Eastern Red Seafood is a definite must-visit for East Coast chilli crab!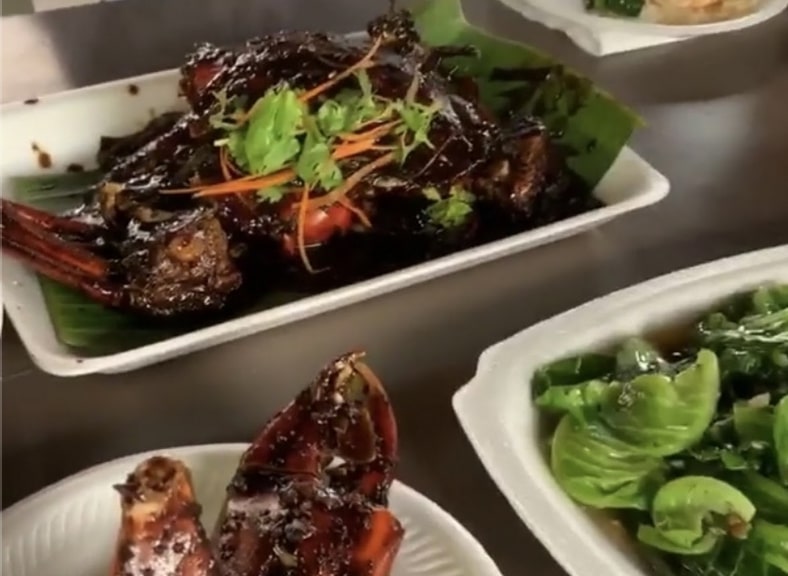 Long operating hours
Wide variety of seafood dishes
No third-party delivery service
Could improve on rate transparency 
Customer Reviews
Reasonable market prices
"The only place I go to for seafood, it's always consistent and reasonably priced. Would recommend their cereal prawn, black pepper crab and steamed fish. No regrets, only regret over ordering and not being able to finish all the good food."—Omar Zahir, Google Reviews
Go-to hawker stall for East Coast crab
"My go to stall when I am at East Coast and have craving for some seafood. One of my favorite dish from there is the bbq stingray. The sambal chilli is very good – spicy and have a good aroma. Stingray is fresh and generous! The okra goes very well with the sambal also! Recommended to try if you are in the area."—Shane Wang, Google Reviews
3. 31 Heng Heng BBQ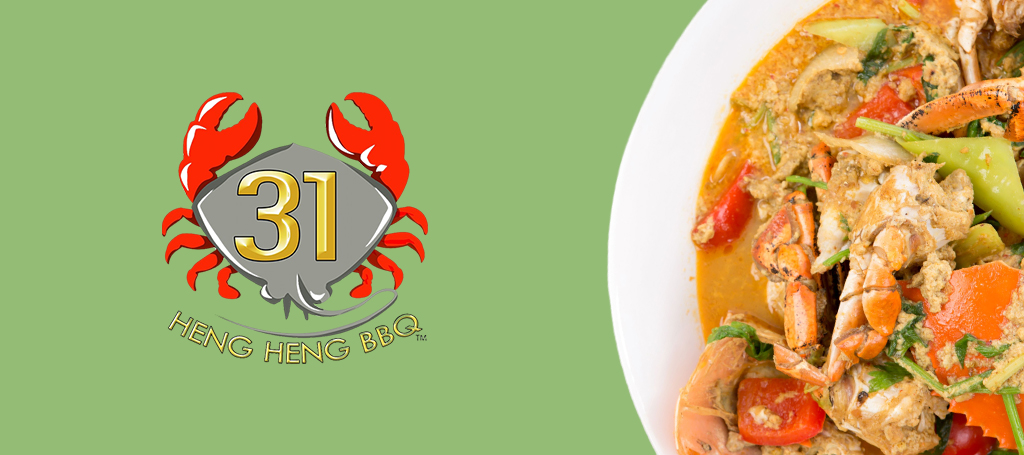 31 Heng Heng BBQ is a pretty well-known place for both locals and tourists, so we expected long lines when we got there. It didn't take us forever to find the stall, but it did take a while to get a table.
The place was packed with people, but it's understandable because 31 Heng Heng BBQ offered us one of the cheapest chilli crabs in the market. It's super budget-friendly, but the food didn't taste cheap at all.
If you manage to get a seat, we highly encourage you to try out their wide range of authentic Singaporean seafood dishes.
Starting from $35, you can get your hands on their signature black pepper crab (good for two, too!).
Plus, the delivery service only charges a fixed $9 fee for deliveries within a 20-kilometre radius of the restaurant.
The coverage is quite limited, so if you're out of range, we suggest coming to the stall before or after peak hours.
Overall, 31 Heng Heng BBQ is a top chilli crab spot for budget-friendly food crawls. We definitely will be coming back—and you should too!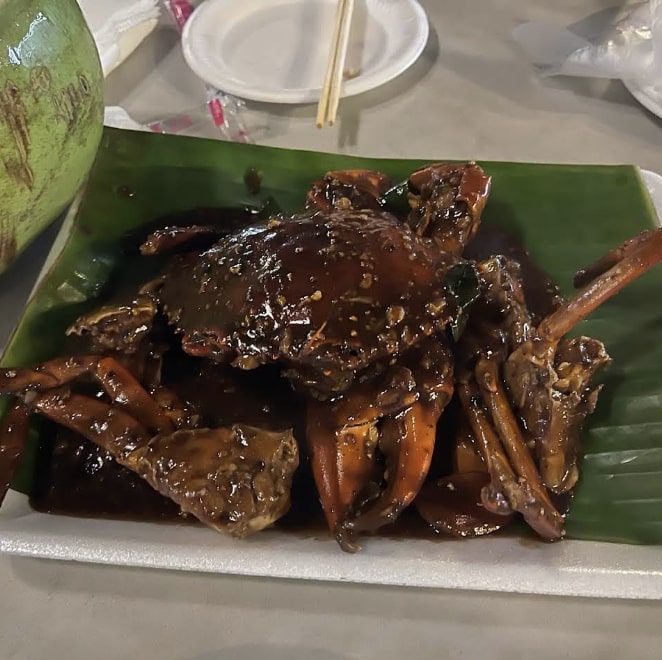 Established hawker stall
Specialises in authentic Singaporean seafood cuisine
Fixed delivery fee
Usually crowded
Limited delivery coverage
Customer Reviews
Authentic Singaporean cuisine
"Ordered large prawns, chilly crab, salted egg crab, stir-fried vegetables and sambal sting ray. All cooked to perfection. Authentic Singapore cuisine. Must try."—Jim Lea, Google Reviews
One of the best from Newton Food Centre
"Very nice and tasty food, reasonable price. One of the best in Newton Food Centre."—Kave Goh, Google Reviews
The Best Zi Char Chilli Crab
Traditional zi char stalls are some of the best places to get chilli crabs in Singapore. Here are our delectable zi char picks to visit when you're in the area:
4. No Signboard Seafood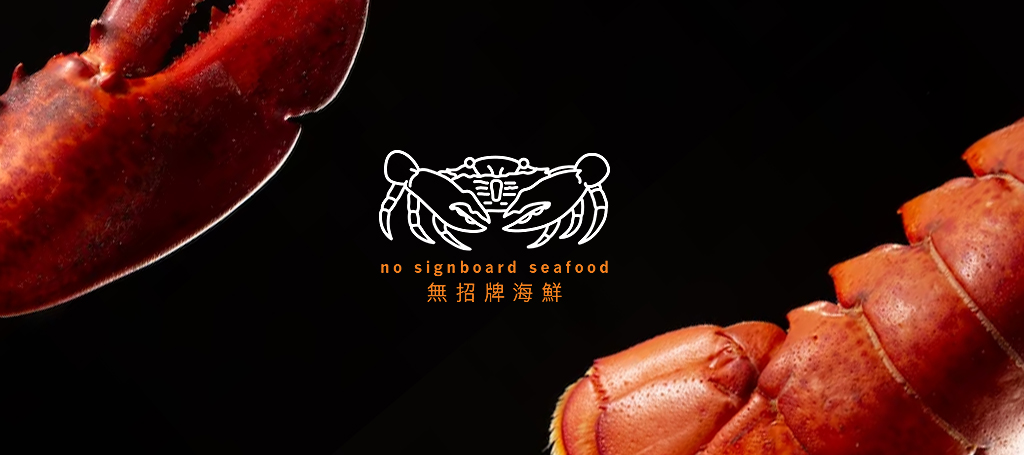 No Signboard Seafood is a household name as a seafood restaurant with good chilli crab. This zi char stall chain has decades of food heritage, and crab delivery is available if you want to bring home some iconic chilli crab.
One of the reasons why we recommend No Signboard Seafood is its long operating hours. The stall runs for 12 hours and is open for any food lover in search of a midnight seafood feast.
Don't blame us for ordering chilli crabs so late in the night! Trust us, once you get your hands on the white pepper crab, you'll be craving it for weeks.
There are currently two branches in operation within famous zi char centres. We tried calling the branches to check out market prices and see whether they're consistent between them.
For a zi char stall, the prices here were relatively expensive. When we ordered delivery, we noticed inconsistencies with food quality once orders arrived.
To be fair, the stall is quite famous among locals, and it's understandable that prices would rise. If you have extra cash to spare, we highly recommend visiting No Signboard Seafood on your next trip to Geylang!
2 branches in operation
Long operating hours
Pricey menu items
Inconsistent food quality
Customer Reviews
Fresh ingredients and cosy atmosphere
"Best quality chili crab in my opinion. Fresh and very firm ingredients, not too much cooking flavors to cover the flavor of the crab and other seafood. Comfy atmosphere and easy to get the seats without booking. Recommend to order Tiger beer to compliment the food."—Charttrawat Apinyapanich, Google Reviews
Excellent chilli crab varieties
"Great ambience, comfortable environment with spacious seatings! Most importantly the great food! The seafood are very fresh! Thanks for the waitress's recommendation, get to try out their famous white pepper crab and salted egg crab ( my personal fav) and goes along with other great dish too! The boss was really friendly too!"—Denise Hooi, Google Reviews
5. Keng Eng Kee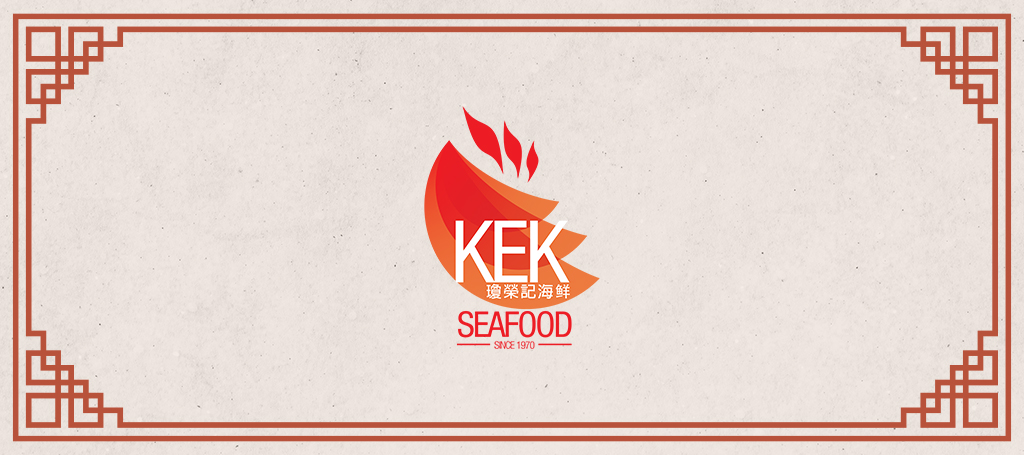 We first heard about this zi char stall from a friend who raved about its signature chilli crab. Keng Eng Kee is quite an established seafood restaurant, so it wasn't hard to find it on the map when we searched it online.
In fact, it's so famous that it's been featured by several renowned organisations and media, such as the Michelin Guide, The World's 50 Best Restaurants, and the Makansutra Food Guide.
If you're a food lover like us, then you'll know how much of a big deal it is to try out Michelin-featured restaurants like Keng Eng Kee.
Safe to say, our expectations were high prior to coming in for dinner, and to our delight, Keng Eng Kee exceeded them with their service and hospitality!
The restaurant wasn't super crowded on the day we visited, but we still decided to book a table because we had heard past complaints about it usually being fully booked.
Just make sure to get there early because stocks tend to run out by the end of peak hours.
We also noticed some inconsistencies with food quality. Some dishes come out cold due to the high volume of orders per day.
However, you may simply ask the servers to reheat the dish for you (we definitely did, and the servers were very compliant).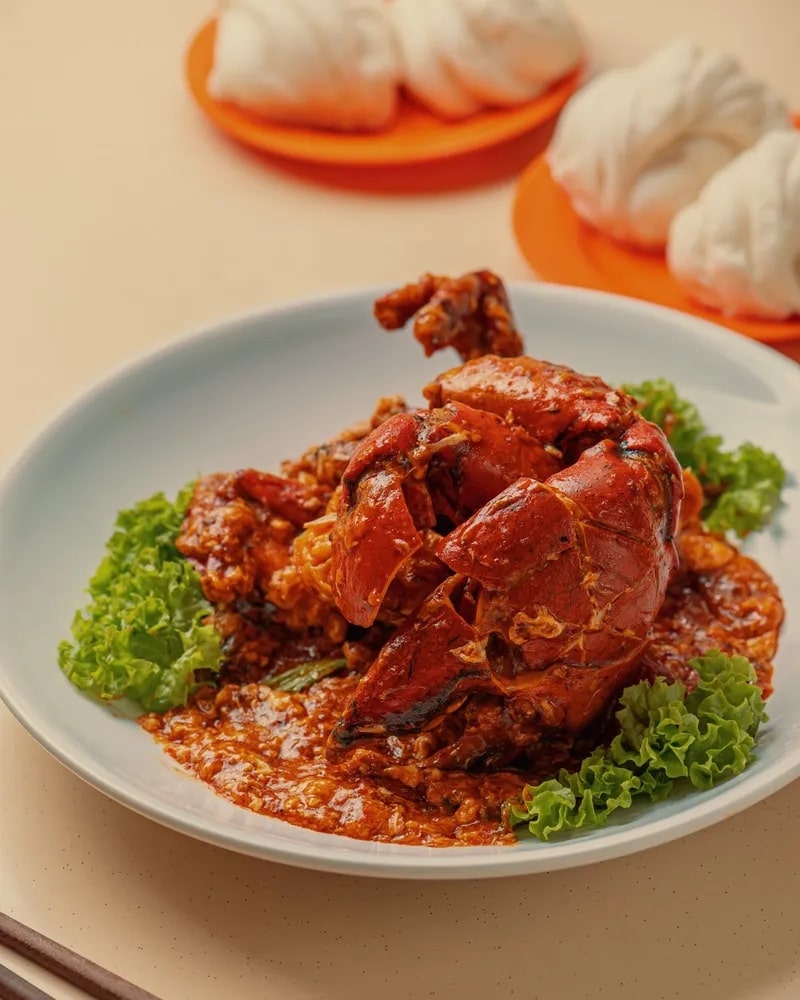 Generous portions
Highly featured zi char
Chilli crabs are often sold out
Inconsistent food quality
Customer Reviews
Generous servings fit for families
"Great meal, crab was also good. Soup (with fish maw and crab meat) was hearty and very tasty. Crab meat fried rice is a must to order! Large platter was more than enough to feed 9 adults and 3 kids. Coffee ribs was tasty too!"—Jenny Chan, Google Reviews
World-class chilli crab
"Chili crab was amazing! The horfun had such a rich flavor to it.Chicken was a notable mention but the first two dishes man… out of this world! Singapore should be proud that places like this elevate the foodie scene to new heights! Its not cheap but quality food never is cheap. Well deserving of the cost. Great foodie spot."—Benjamin Travels The World, Google Reviews
6. Kian Seng Seafood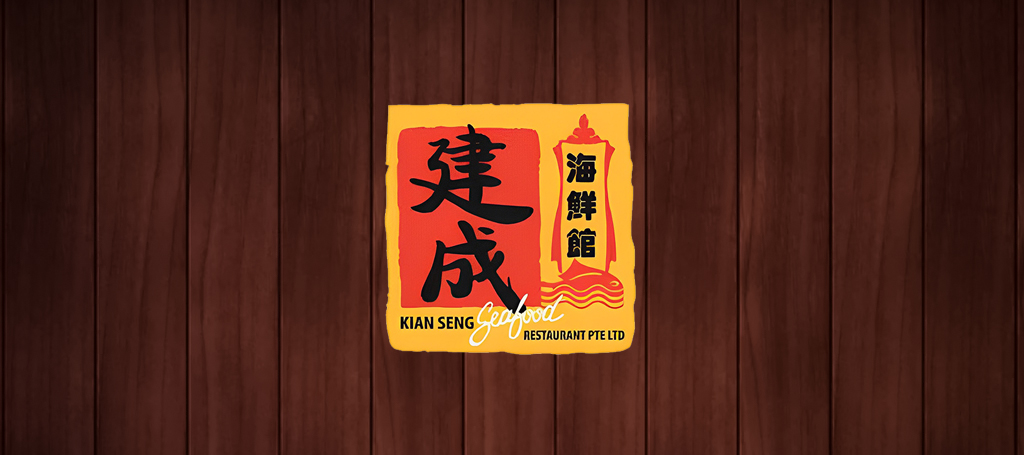 For our next stop, we decided to bring along more friends to try out Kian Seng Seafood's hearty seafood dishes. The zi char stall is a hub for both locals and tourists, so we knew right away that we had to get there before peak hours started.
And we were so glad we did! The queue wasn't that bad when we got there, but it got worse the longer we stayed.
The crowding wasn't very surprising because Kien Seng Seafood is quite known for its reasonably priced signature dishes like curry prawn head, fish, and, of course, chilli crab.
When we got to our table (the dining area is large, by the way), it took a while before a server got our orders. It seemed like they were understaffed that day, and the place felt a bit stuffy.
There was no air conditioning, so if you're particular about comfort when dining at a zi char stall, this place may not be the best bet for you.
When our orders arrived, we immediately noticed the generous portions and variety of sauces. For a zi char stall, the plating was commendable and the service was speedy.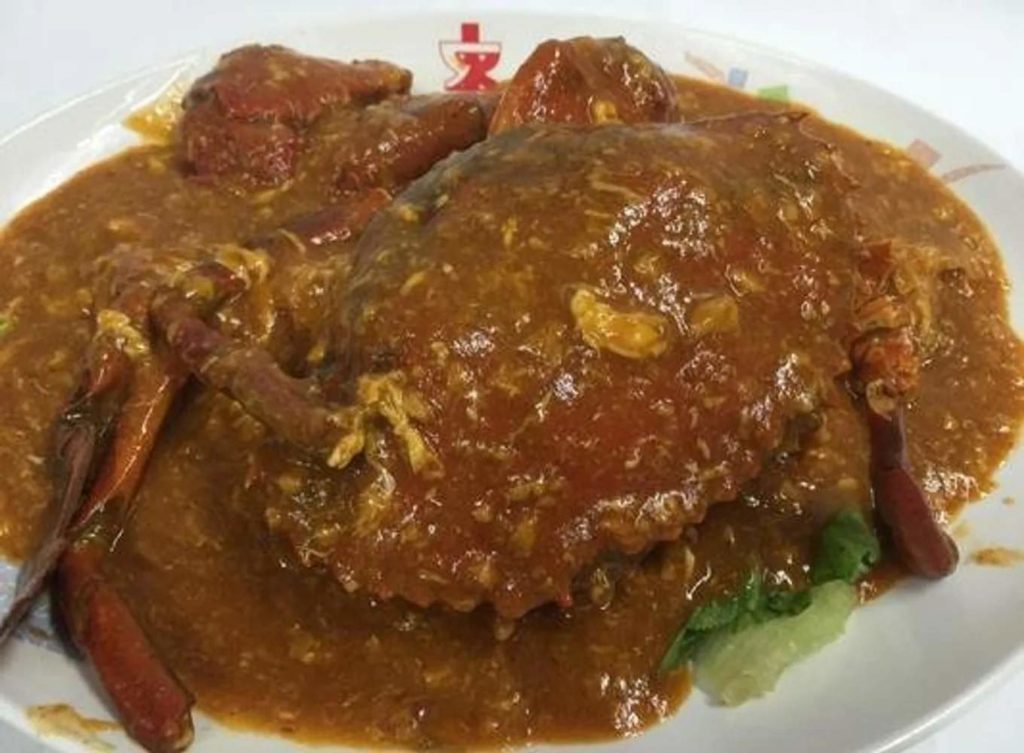 Good value for money
Offers catering 
Long waiting times
Stuffy dining area
Customer Reviews
Good value for money
"Had a family dinner here. Food is very good and value for money. Seafood very fresh too. Ordered all these dishes for $235+. Most expensive was the half roasted pig $125. May be a coffee shop but quite windy and not hot. Will definitely be back again."—Phylicia Lim, Google Reviews
Polite and efficient service staff
"Had an impromptu dinner here. Quiet, spacious place. Perhaps it's a Thursday. Service staff was polite and efficient. No hard selling or anything."—Rachel L, Google Reviews
The Best Chilli Crab Delivery
Want to enjoy the best chilli crabs in Singapore from the comfort of your own home? Here are our top seafood restaurants that offer seamless crab delivery:
7. 8 Crabs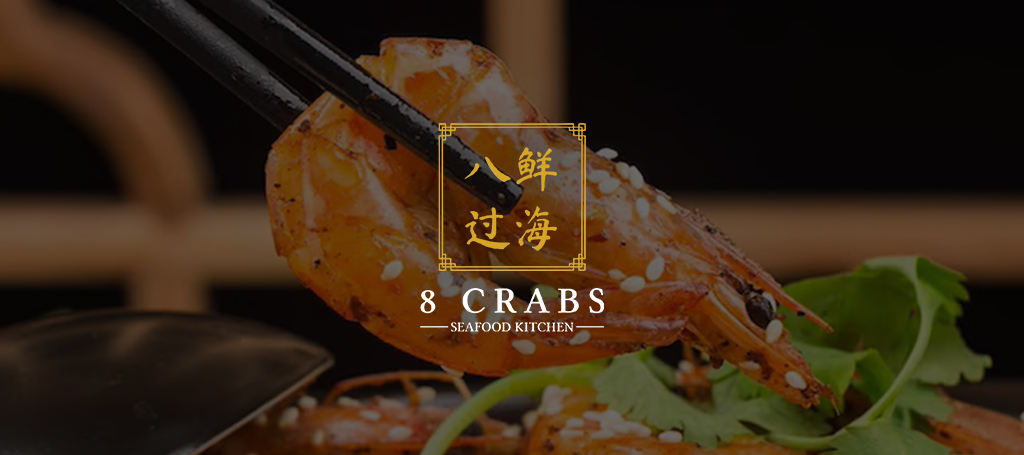 When it comes to our best picks for chilli crab delivery, 8 Crabs comes to the top of our minds. The seafood restaurant does islandwide delivery, so imagine the delight on our faces when we found out that if orders arrive late, you get a full refund!
As much as we liked the backup, we didn't, however, like the fact that the refund is issued via store credits. Well, if you're a regular at 8 Crabs, then you'll definitely enjoy this perk.
But for us? We'd prefer if 8 Crabs gave us our money back in cash or credit.
On a more positive note, we loved that 8 Crabs serves Grade AAA Sri Lankan chilli crabs. When we saw it on the menu, we knew right away that top-quality crabs are served on every plate.
When our orders arrived, however, we found that portions were smaller than they seemed on the menu. We ordered two sets of the same serving size and noticed that the two orders were unequal in portions.
Still, for the quality 8 Crabs offers and the price customers pay for chilli crabs, we think it's worth trying, especially since 8 Crabs specialises in express crab delivery.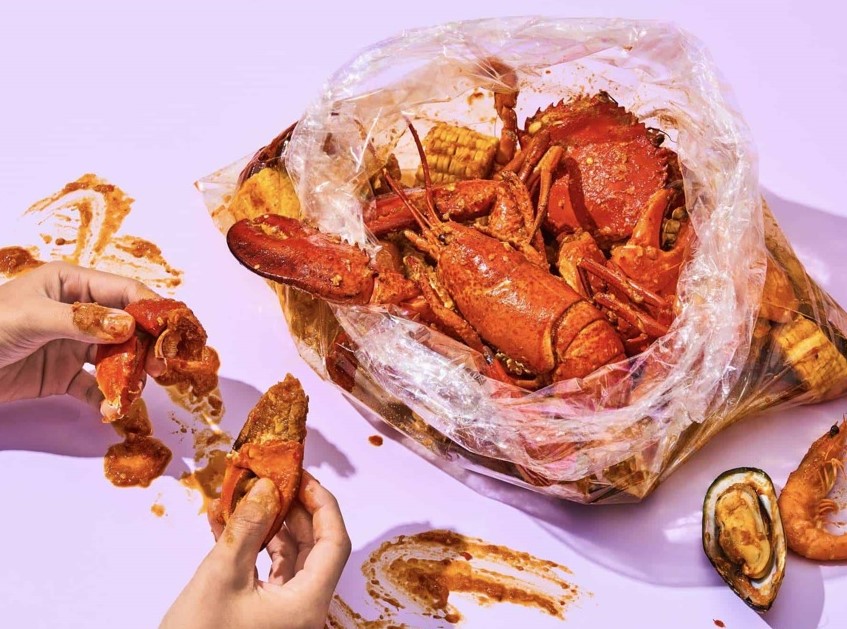 Serves Grade AAA Sri Lankan crabs
Offers refund if an order arrives after an hour
Refunds are issued via store credits only
Crab size inconsistencies
No dine-in option
Customer Reviews
Speedy and timely crab delivery
"Crabs arrived timely for a weekend dinner. Ordered total 5 crabs with 3 flavours plus two dishes. Crab meats are fresh and well cooked, nicely packed and delivered. Sauce of salted egg and chili made two bowls rice not enough. Steamed one just brought the freshness and crab taste to another level. Sure will visit again!"—J Chew, Google Reviews
Consistent food quality from kitchen to doorstep
"It was our first time order. Delivery was prompt. Items were received in well packed and good condition. All food items taste very delicious. We enjoyed our meal (dinner). Thumbs up! We will recommend our relatives and friends. We will definitely order again from 8 Crabs."—Seetha Rm, Google Reviews
8. Long Beach Seafood @ Robertson Quay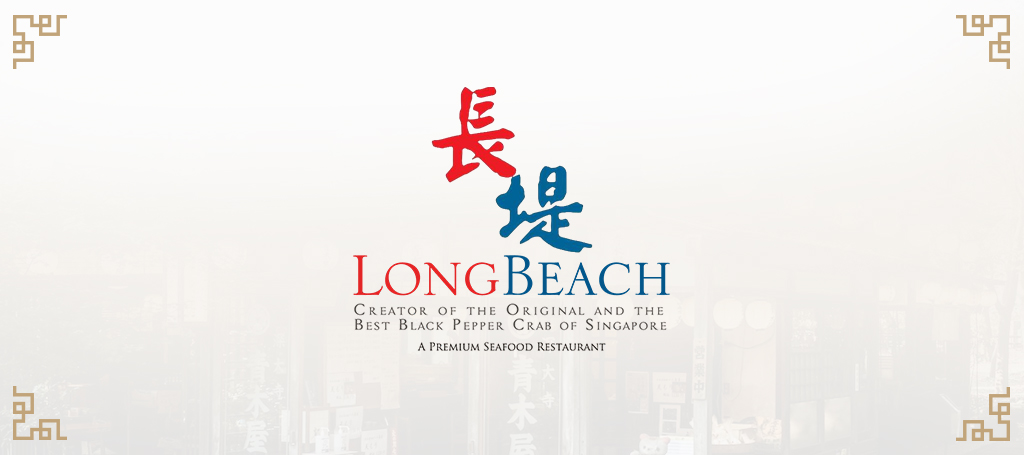 Another award-winning seafood restaurant on our radar is Long Beach Seafood. We love that the seafood restaurant serves "live catch" dishes and truly appreciate the freshness.
After we got a table, we headed over to the aquarium displays and chose from a wide array of fish, crabs, and prawns. Of course, we couldn't miss out on the chilli crabs!
Long Beach Seafood is known for its quality and has an established reputation in Singapore food culture, so it's no surprise that menu prices are relatively pricier than your average chilli crab restaurant.
We didn't mind paying the price, though! The chilli crabs here were worth every penny spent.
We also weren't surprised to find the place crowded. The high influx of customers led to slower service speed.
If you don't mind the wait and price tag, Long Beach Seafood is definitely a place to visit when you're craving chilli crabs.
Offers live seafood 
Award-winning seafood restaurant
Pricey menu items
Could improve on service speed
Customer Reviews
Wide range of fresh seafood
"Long Beach has always been a favorite of ours for seafood. With the new Robertson Quay outlet, we dropped by to try their dim sum lunch. They have a nice range of options at reasonable prices, and the service is the same great Long Beach service. We liked all the dishes we tried and barely made a dent in the menu. Everything came out really promptly, as well. Worth a visit. Dim sum is till 5pm, I believe."—Anton 999, Google Reviews
Excellent food and ambiance
"Excellent food and ambience. Ordered steam fish, Irish roast duck, prawn with almond slices, honey squid, seafood friend rice etc – food is fresh and tasty. High quality food. Service is good – always ready to change plates etc. also have outdoor tables to dine by the river. Will return."—Lim Chin Tat, Google Reviews
9. JUMBO Seafood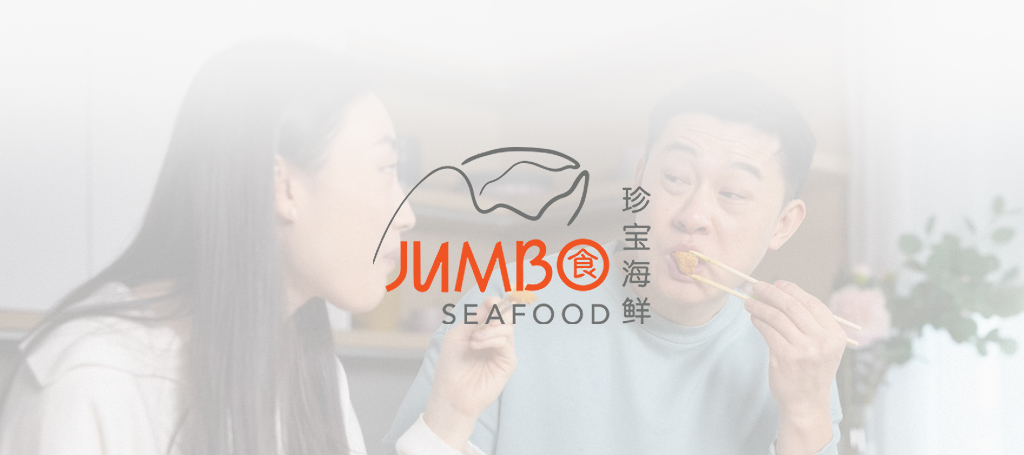 JUMBO Seafood is a haven for urbanites who want to get their hands on the best chilli crabs. If you're at Orchard, JUMBO Seafood is just the spot for you.
That's if you book a table in advance. There's a high influx of customers per day, so we took it upon ourselves to book a table a few days in advance (we've been planning to dine here for some time, so the wait was worth it).
If you're willing to wait and book in advance, you're setting yourself up for a great dinner in a nicely decorated seafood restaurant located at the heart of Singapore.
Our food came in piping hot and all in one go. It took a while before our orders arrived, but at least we could start digging in without having to wait for other dishes to come around.
Overall, it was a pleasant and tummy-filling dining experience. Award-winning chilli crabs await!
Don't forget to try JUMBO's other delicious meals via delivery. They're worth the price.
By that, we mean the food we ordered via delivery came in the same generous portions and reasonable prices. The delivery was quite prompt (which was a stark contrast to our experience dining in) and our orders were properly sealed.
Our only drawback about the delivery was that we had to reheat our food when it arrived. Our orders didn't come cold, but we expected they'd arrive decently warm enough to eat right away.
Award-winning chilli crab dishes
Great ambience 
Reservations are required
Could improve on service speed
Customer Reviews
Great views and prime location
"This is a fancy Jumbo, with views overlooking Orchard. We came for the high tea and we're promptly looked after. Everything was naise as expected. The deserts were yum! 🤤"—Jonathan Wan, Google Reviews
Excellent food quality
"Another thumbs up for Jumbo. Excellent quality of food with good service. Besides the usual crab dishes, I would highly recommend the herbal drunken prawns."—Vtigaa Vtigaa, Google Reviews
10. Uncle Leong Seafood
For our review of Uncle Leong Seafood, we decided to enjoy the restaurant's Alaskan chilli crabs from the comfort of our homes. It beats the experience of having to wait in line for so long (besides, there is only delivery service here).
We knew that Uncle Leong Seafood is known for its generous portions, and since Alaskan crabs are already large by default, we expected to get all our money's worth here.
If Alaskan crabs are a bit much for your budget and taste, the seafood restaurant also offers mud crabs and prawns for delivery. They're all a must-try, by the way!
The delivery didn't take very long, which we loved, because we ordered quite a lot. We got two sets of Alaskan chilli crabs and mud crabs just to see if the restaurant remained consistent with its portion sizes and freshness.
To our dismay, the portions weren't equal, but at least the crabs tasted amazing. We've read reviews about inconsistencies with freshness from other past diners, so we half expected the food to come like so.
Pro tip: If you plan to order crab delivery, be mindful that you place your orders at least one day in advance. This is to ensure that your chilli crab orders are reserved before stocks run out!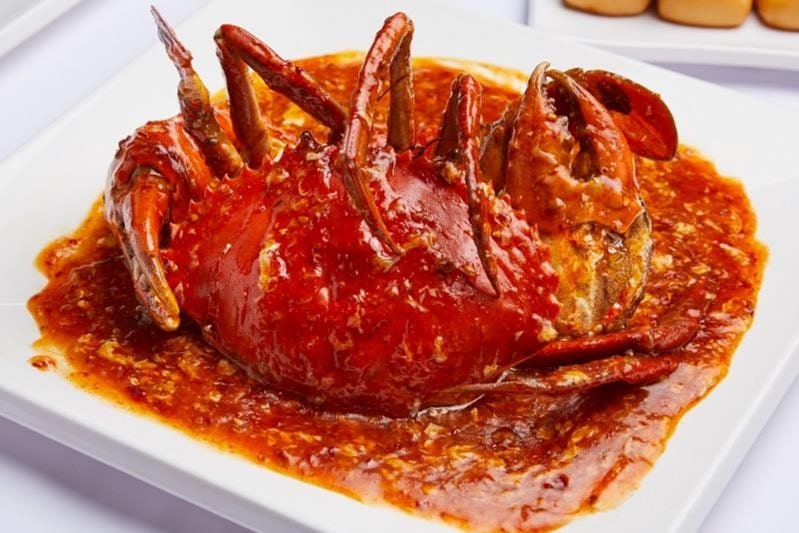 Generous portions
Good value for money
Inconsistent food quality with delivery
Orders should be made in advance 
Customer Reviews
Excellent serving sizes
"Wonderful place to dine at. The food was fabulous and tasty, portion was generous! Ordered the crab bee hoon and the broth was superb. The white pepper crab was great as well. Overall a pleasant experience."—Joshua, Google Reviews
Iconic seafood dishes
"First time trying Uncle Leong famous golden sand crab. It was delicious! Ordered 3 other dishes. Their salted egg pork cubes was also superb. A must try as well."—Andy, Google Reviews
FAQS about Chilli Crabs
---
More Dining Resources
If you're looking for other things to explore or eat in Singapore, here are helpful articles to get you started: