The 8 Best Food Delivery Services in Singapore
When we're rushing through our schedules or too tired to get up and cook dinner, the best food delivery service in Singapore can always come to the rescue.
That's why we're here to save you from your cravings and hunger — we listed the most recommended and best food delivery apps in Singapore! They deliver fresh and delicious meals and they also work with flexible time and affordable costs so you'll surely love to order meals from them.
1. Deliveroo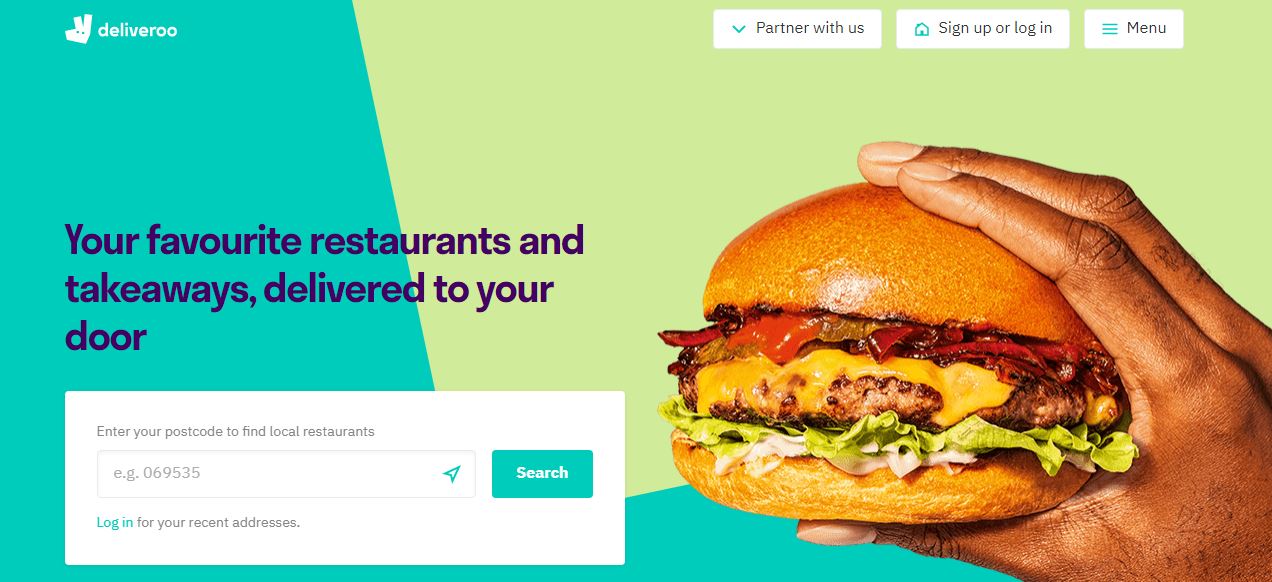 If you have midnight cravings of your favourite meals from your go-to restaurants, then you might be delighted by the food delivery services of Deliveroo! They've partnered with several restaurants to have your beloved meals delivered at your doorstep in no time!
Whether you want some pizza, curry, dumplings, sushi, or local dishes, they have the best food delivery service in Singapore. When it comes to the cuisine, you can have a taste of Chinese, India, Japanese, Mexican, American, and many more!
Highlights
Breakfast, lunch, dinner, and desserts
Food delivery for corporate events or meetings
2.  Foodpanda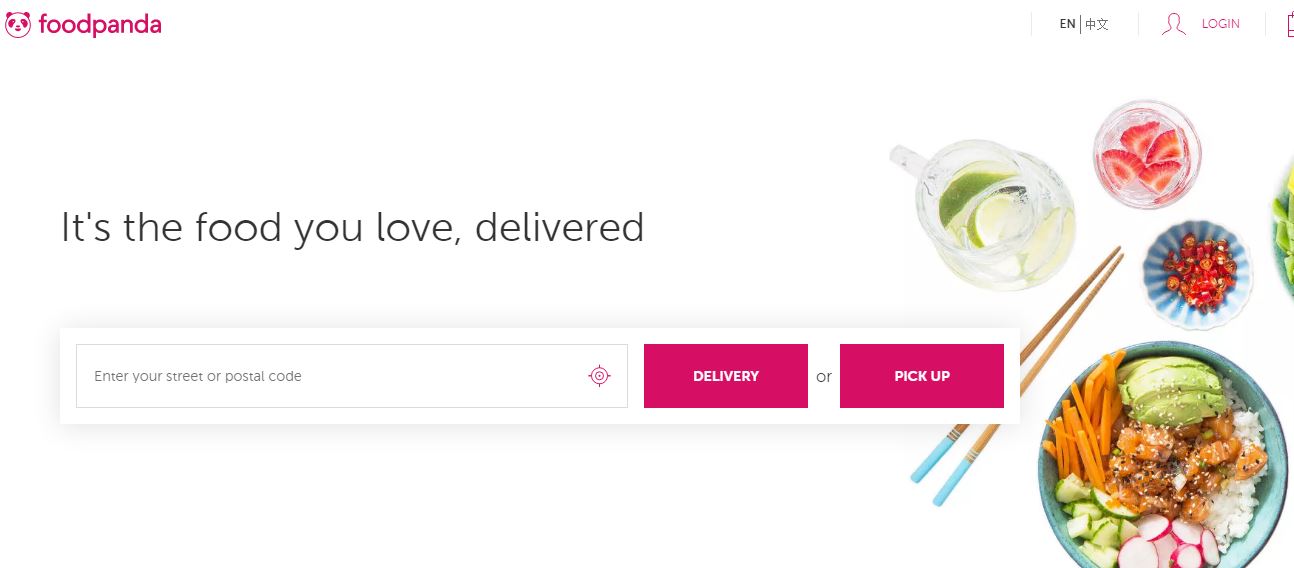 Foodpanda is also another food delivery service option that many restaurant owners would love to be acquainted with. For the entrepreneurs, you can simply list the menus online and they'll immediately help you manage the orders and deliver them!
For the customers, you can now enjoy fine food quality from your favourite restaurants through their mobile app, where you can search for the nearest places and choose which one you'd like to order from. They've also recently added a new feature that allows you to order your groceries online!
Due to their one-stop delivery services, many customers have claimed they provide the best food delivery service in Singapore.
Highlights
Office late-night deliveries
Deliveries from grocery shops
3. GrabFood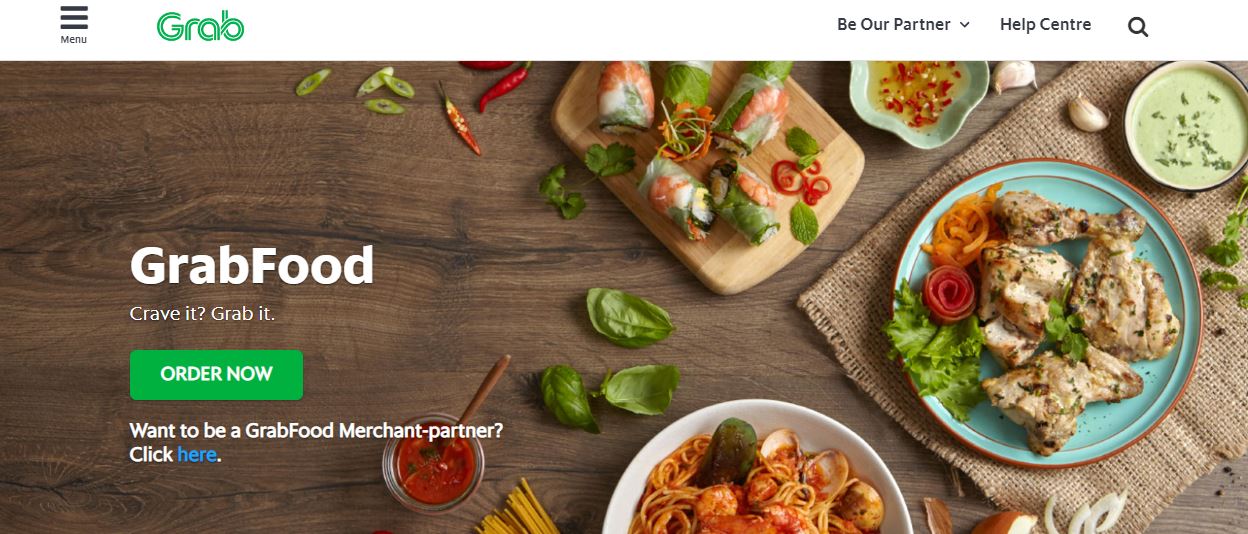 | | |
| --- | --- |
| BEST FOR | Broad range of local and foreign restaurants |
| WEBSITE | https://www.grab.com/sg/food/ |
| ADDRESS | 28 Sin Ming Lane, #01-143, Midview City Singapore 573972 |
GrabFood is one of the most well-known services on the island and their partnerships with the local startups and established restaurants is probably the reason behind this recognition.
They also offer GrabRewards through which you can redeem treats and goodies. Another great thing about them is their islandwide delivery, making them the best food delivery service in Singapore wherever you may be!
Highlights
GrabPay for an easier payment process
Beneficial perks
Islandwide delivery service
4.  WhyQ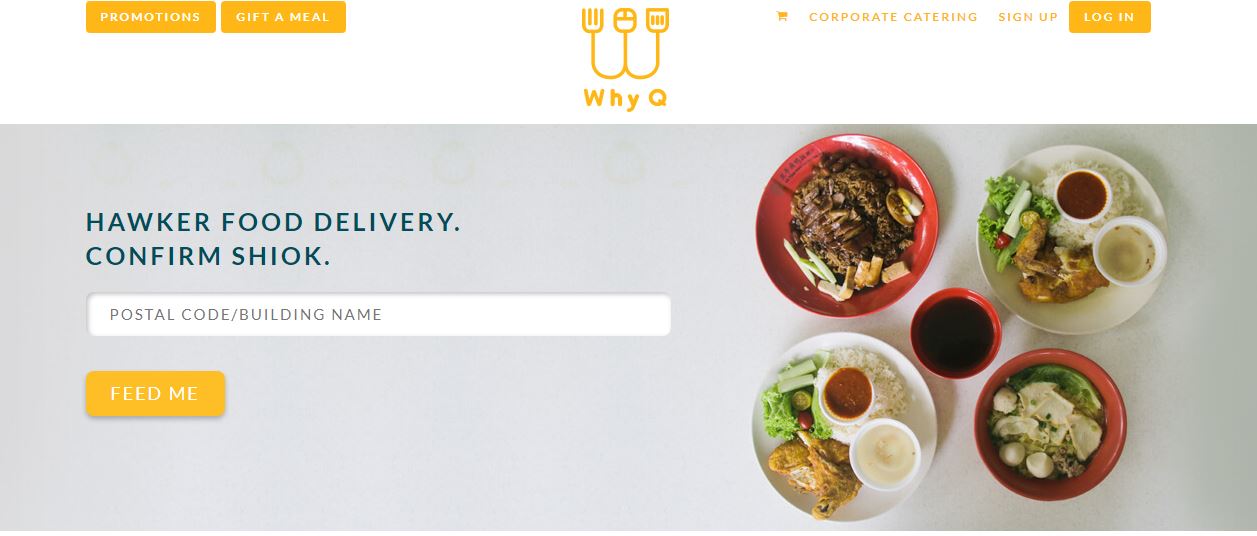 | | |
| --- | --- |
| BEST FOR  | Corporate catering and meal plans |
| WEBSITE | https://www.whyq.sg/ |
| ADDRESS | 22B Temple St, Singapore 058567 |
| CONTACT DETAILS | +65 69142673 |
Most restaurants that are partnered with WhyQ are Michelin-recommended restaurants, giving you some truly stellar menu selections! Unlike other options, they provide catering and meal plan services for corporate events or conferences.
They also don't have a minimum order policy in case you just want a single meal and the delivery fee is offered at the lowest possible charge. This is why they've become one of the best food delivery services in Singapore.
Highlights
No minimum order
Low delivery fees
Free delivery promotions
5. Grain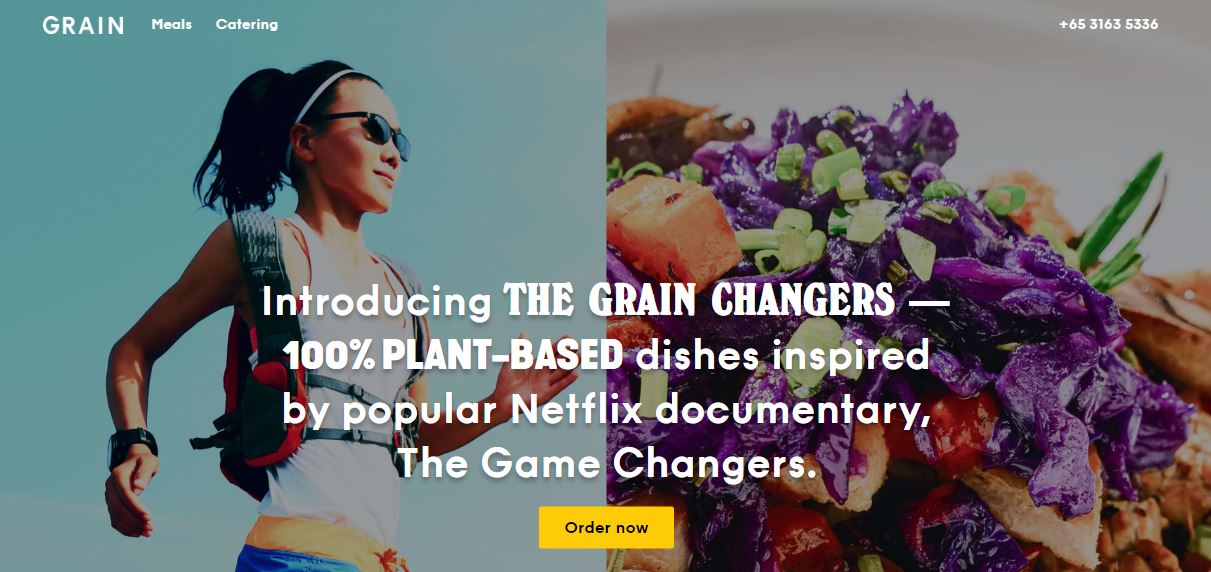 For those who enjoy healthier meals to maintain their fitness and lifestyle, Grain is the ideal option for you! They're known to offer 100% plant-based dishes, provided with different sets of portions for single or group meals!
They also serve side dishes, desserts, and drinks for a fully-packed meal. For their catering services, they have buffet, cocktail, and high tea to go menus!
With their variety of healthy menus, it's not surprising that many have considered them to be the best food delivery service in Singapore!
Highlights
Healthy meals
Catering services
6. Fong Fu Food Industries

For more than 15 years, Fong Fu Food Industries has been offering the best delivery services in Singapore. May it be for buffet, tea receptions, daily home dinner deliveries — Fong Fu Food Industries is your partner in providing good tasting food for your events.
They ensure to maintain the highest standard of hygiene through clean kitchen practices, as well as having fresh ingredients daily– all to provide you healthy and delicious food 24/7. Their company commits to bringing you amazing delicacies and excellent services at an affordable price.
Contact them now and have your food be delivered at any time of the day, and have your cravings satisfied.
Highlights
Healthy Meals
Low cost Delivery Fees
7. Kemono Healthy Japanese Roast Chicken

Craving for delicious and healthy roasted chicken? Kemono is exactly what you're looking for! Kemono is a roasted chicken delivery company that prides itself on using the best quality ingredients. Their chickens are raised without the use of growth hormones and antibiotics.
Kemono has a strict 'no fried food' policy, so you can rest easy and eat as many of their roast chickens as you want without feeling any guilt! It doesn't matter when your chicken cravings hit, as Kemono delivers any time.
Whether you're planning a picnic, or just in the mood for a quick and nutritious meal, Kemono has a dish for everyone. Delicious and healthy, how much better can it be? Call them now and have roasted chicken delivered right at your doorstep!
Highlights
Delicious and freshly prepared food
Fast delivery
8. Pickupp

If you are looking for quick and affordable delivery options, then look no further than Pickupp! May it be food, wine, supplements, gifts, they always ensure to deliver it to you in a convenient way.
As Asia's leading smart delivery platform, they are highly committed to bringing your items in just a few clicks. Their online portal is easy to use– you can also easily track it as they have a GPS real-time parcel tracking system. Moreover, they also provide island-wide delivery in Singapore, making them one of Singapore's best delivery platforms.
Reach out to them and have your items delivered immediately!
Highlights
Low-cost delivery fees
Fast and reliable
And that's it for our list of the best food delivery service in Singapore. If you know of other ones, let us know about their services as we'd also like to hear more about it!
And for the pizza lovers out there, you'll absolutely love our list of the best pizza delivery in Singapore! Because aside from large pizza portions, they also offer a bunch of combination meals to fill your stomach!