12 Best Escape Rooms in Singapore for Endless Fun (2021)
So you're looking for a new kind of mental challenge, are you? Well then, the best escape rooms in Singapore should give you exactly what you need!
In these escape rooms in Singapore, you can thrust yourself into a space where everything is about suspense, intellectual challenge, and the inescapable ticking of the clock. If you've been hankering for a chance to live out your own Christie or Conan Doyle script, here's our list to help you choose the best escape room in Singapore for you: 
1. Captivate Escape Rooms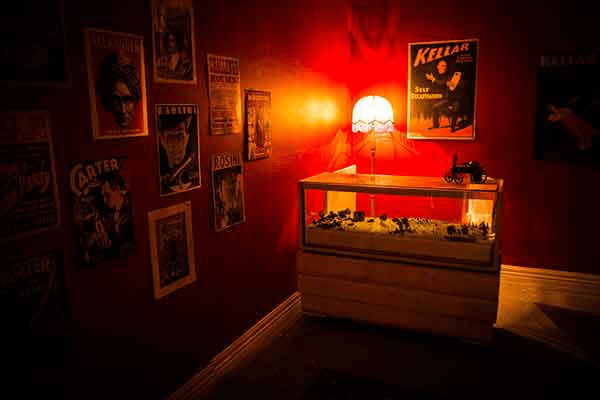 Described as an "escape room event", Captivate Escape Rooms is designed by professional puzzle creators and a psychology PHD.
The escape room has more than one room in it, and it is up to the team to find the secret passage to exit the labyrinth. Aside from discovering hidden rooms, there are many thrilling puzzles to solve to beat the game.
Essential Info
Location
190 Clemenceau Avenue, #06-28 Singapore Shopping Centre, Singapore
Operating Hours
11:15am to 9:30pm – 365 days per year
Rates
SGD 22 per person per game (Monday-Thursday)
SGD 26 per person per game (Friday-Sunday)
2. Trapped SG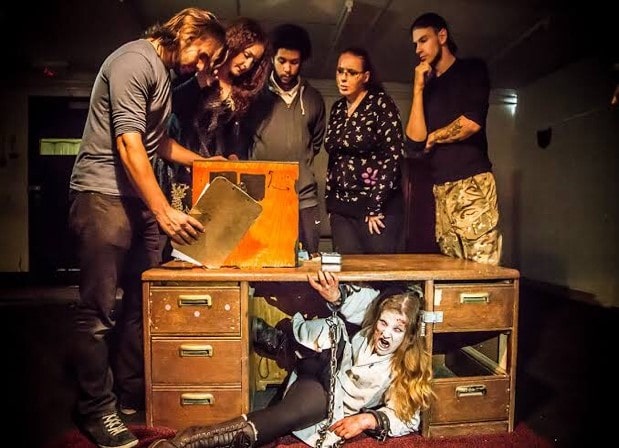 Trapped SG is a horror escape room in Singapore. 
The labyrinths are filled with rampaging zombies that grow in number the longer the gamers are in it. In other rooms, scary ghosts roam the halls.
But the twist is that the gamers are held by captors that cannot be seen. They must solve the puzzles in time to hopefully persuade their captors to release them, or the participants can force their escape by decoding more riddles amid spooky creatures.
Gamers can try to get out, but the escape rate is only at 17%. Good luck!
Essential Info
Location
2 Orchard Link, #02-20 SCAPE, Singapore
Operating Hours
11 AM – 10:30 PM (Monday-Thursday)
11 AM – 2 AM (Friday-Sunday)
Rates
SGD 24 per person per game
3. Lost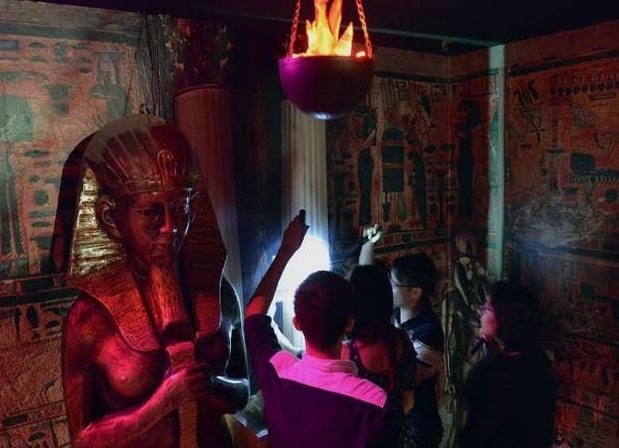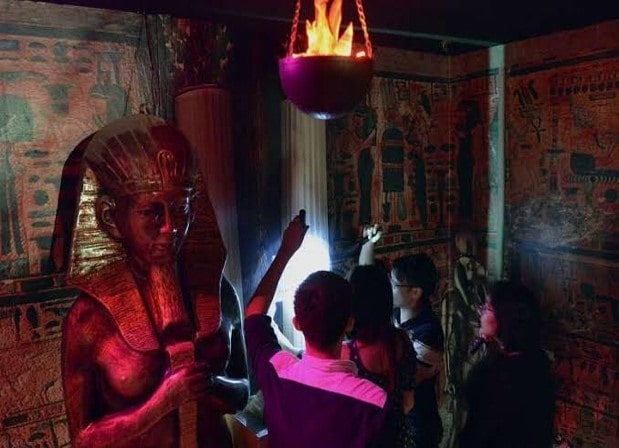 If you're after a VR-focused escape room in Singapore, Lost features an entirely virtual-reality-laced room. It generates realistic Egyptian and Japanese scenes.
The props are expertly designed to evoke a true vibe for a complete virtual experience. Voice-sensors are built into the walls too, so the gamers' screams will activate clues and doors for escaping.
Lost has nerve-pumping puzzles that will challenge the wits and willpower of the participants. It's one of the best escape rooms in Singapore, particularly if you enjoy VR.
Essential Info
Location
1 Sophia Road, #03-01/02/03 Peace Centre, Singapore
Operating Hours
11 AM – 10:45 PM (Sunday-Thursday)
11 AM – 12:45 AM (Friday-Saturday)
Rates
SGD 21.90 per person per game
4. The Escape Artist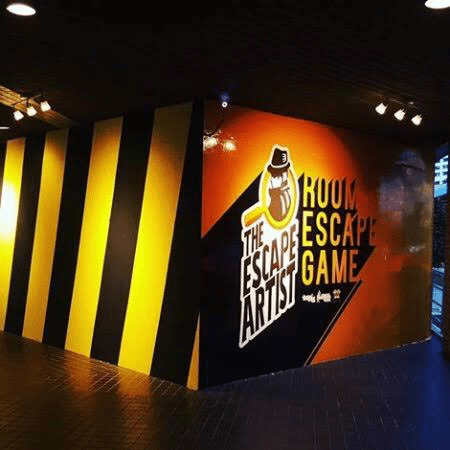 At most escape rooms, the gamers are tasked to solve puzzles to beat the game. But at The Escape Artists, brawn is more useful than brains.
The rooms push the gamers to climb, crawl, jump, and even punch their way out! Participants have to break into a sweat to break away from the room.
Instead of just relying on their creativity, the room's Hero system also allows players to select the abilities they think most viable for escaping… which means they must choose wisely.
This is a perfect venue if you're looking for a Singapore escape room that requires a lot of physical activity. 
Essential Info
Location
52 Telok Blangah Road, Telok Blangah House, Singapore
Operating Hours
2 PM – 11 PM (Sunday-Thursday)
2 PM – 11 PM (Friday-Saturday)
Rates
SGD 25 per person per game
5. V-Room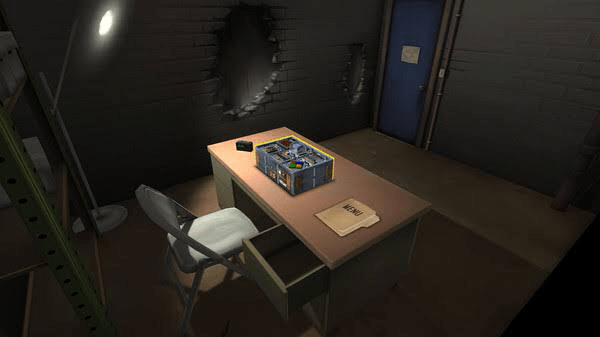 One of the most sought-after escape rooms in Singapore, V-Room is a virtual reality space. The room lets players become fully immersed in the apocalypse, bloodthirsty sharks, and even a tsunami of word puzzles.
This is perfect for those who want to incorporate a lot of brain work and puzzles in their escape room sg. Good news too for those looking for a fun and cheap escape room in Singapore as their entrance stars at 12.00 SGD per person.
Essential Info
Location
277 Orchard Rd, #02-02, Singapore
Rates
SGD 12 per person per hour (weekdays)
SGD 15 per person per hour (weekends)
6. Xcape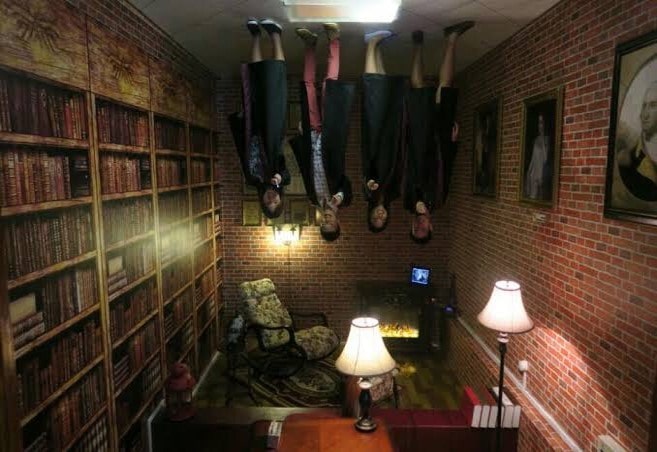 One of the most famous escape rooms in Singapore is XCape. It hosts different kinds of brain-squeezing rooms!
Having haunted labyrinths and movie-inspired spaces such as "Annabelle" and "Kung-Fu Panda", Xcape has rooms for every taste. Some rooms even have multiple doors that require solving a collection of puzzles to unlock.
XCape is perfect for movie buffs who are looking for an adventure in an escape room in Singapore. 
Essential Info
Location
Bugis Road, Rochor Road, Singapore
Operating Hours
11 AM – 11:30 PM (Monday-Thursday & Sunday)
11 AM – 1 AM (Friday-Saturday)
Rates
SGD 22 – SGD 32 per person per game (rates depend on the type of escape room)
7. Freeing Group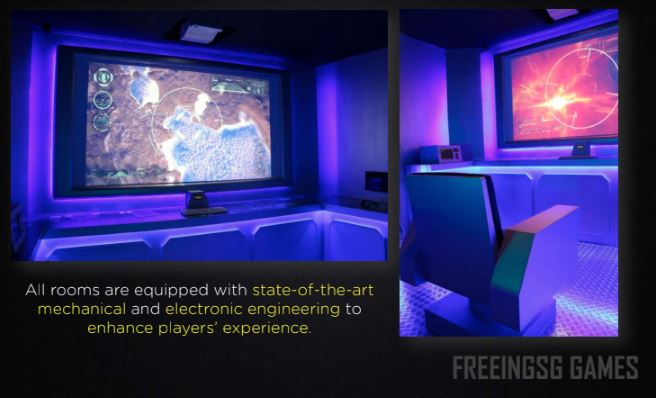 Freeing SG is Singapore's 1st 5D Reality Room Escape Game. As part of the leading room escape games globally, they have been providing players with an unprecedented entertainment and team-building programme.
Apart from having sophisticated themed rooms, their carefully plotted, riveting scenarios involve players immersing themselves fully into the roles of movie stories. Figure out the clues, solve the mystery and escape from the room within the given limited time, or bear an inconceivable aftermath!
Essential Info
Location
68 Orchard Road #07-08A Singapore 238839
Operating Hours
Sun – Thu: 12:00pm – 9:30pm
Fri – Sat: 12:00pm – 12:00am
PH eve: 12:00pm – 12:00am
PH: As usual
Rates
8. Escape Hunt Singapore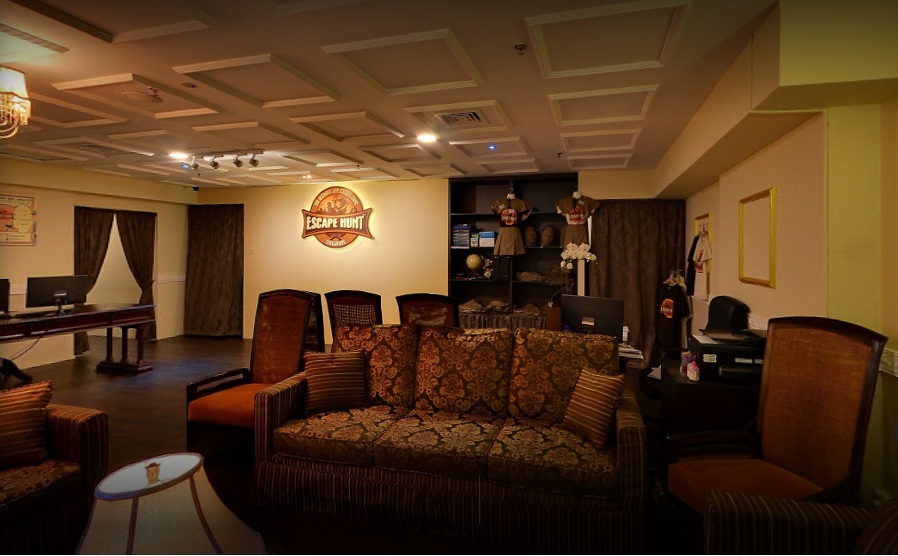 Beat the clock of horror and make the quickest exit out of Escape Hunt Singapore's mysterious escape rooms. These rooms will challenge your braveness, quick thinking, and composure while also having fun.
Currently, there are 3 escape rooms available where you can unleash your inner investigator: The Mystery of the 27 Club, The Secret Assignment, and The White Chapel Murderer.
These live action games are best played with friends and families so make sure to book now through their website and test your wit with a thrill.
Essential Info
Location
100 Orchard Road, Concorde Hotel & Shopping Mall, #02-43, Singapore 238840
Opening Hours
9. Lockdown Escape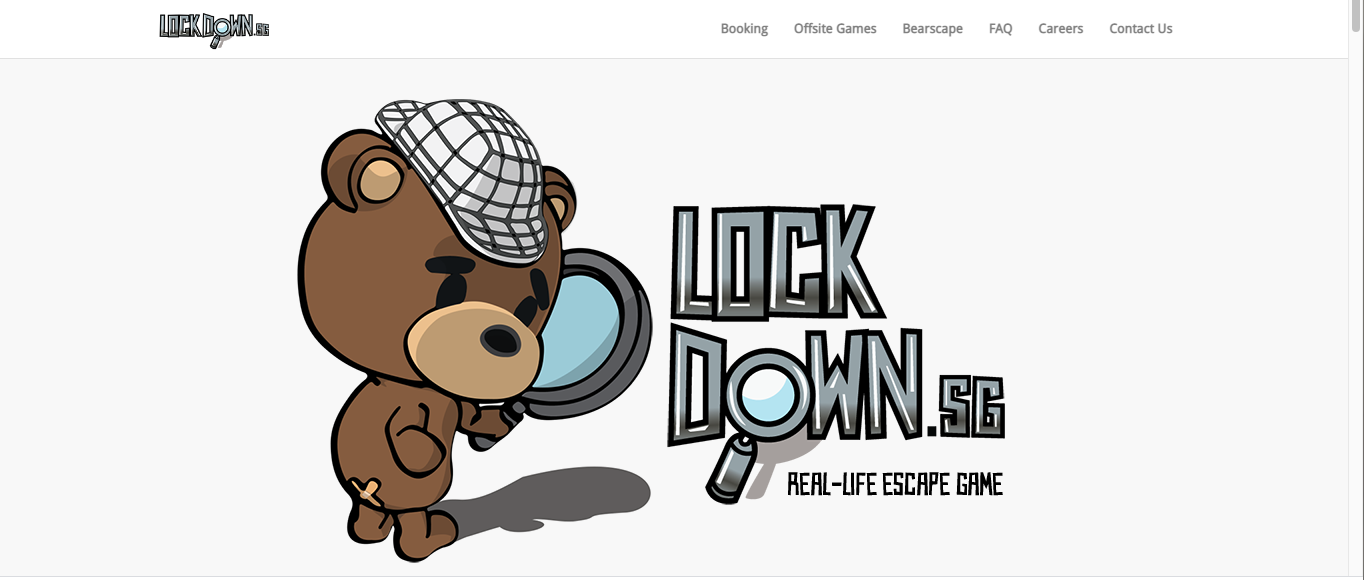 | | |
| --- | --- |
| THEME | Online room escape games with several themes |
| WEBSITE | https://lockdown.sg/ |
| ADDRESS | 277 Orchard Rd, #02-02, Singapore 238858 |
| OPENING HOURS | Monday – Sunday 13:30 PM – 22:00 PM |
| RATES | Entrance starts at 22.00 SGD / person |
| CONTACT DETAILS | +65 6677 8478 |
This is the only kind of lockdown you'd want to be part of in Singapore! Lockdown Escape is a reality first-person online adventure simulating room escape games. 
If you are the type who quickly solves escape room games, you'll enjoy Lockdown Escape because they have several escape room themes available at the same time. And because their room games are online, they change the games quite frequently so this is a favourite amongst those who like to collect and finish escape room games. 
And if you're looking for a team building activity for your group, bear in mind that Lockdown Escape has designed two virtual games specifically for groups and team building. These games are structured so that all members contribute and interact in the game. 
Lockdown.sg also has off-site escape games found in several other locations such as Haw Par Villa, Chinatown, Singapore Zoo, Fort Canning Hill and more. 
Pros
Affordable rates
Several rooms available
There's something for individuals, private groups and teams
Several off-site locations around Singapore
Cons
The escape rooms are purely virtual / online
Customer reviews
Lockdown Escape has almost 1,000 online reviews, and people seem to love the different themes that they offer. 
Here's one review from Adino Wong Zhu En, who seems to have really enjoyed the Harry Potter room:
Really enjoyed the harry potter room! It was tricky but extremely fun! When we ask for hints we always get 100% answer back compared to other escape rooms. Recommended to try if you play escape room before!

Update: tried Minecraft and Justice escape room. IMO Harry Potter is way better
10. The Fragment Room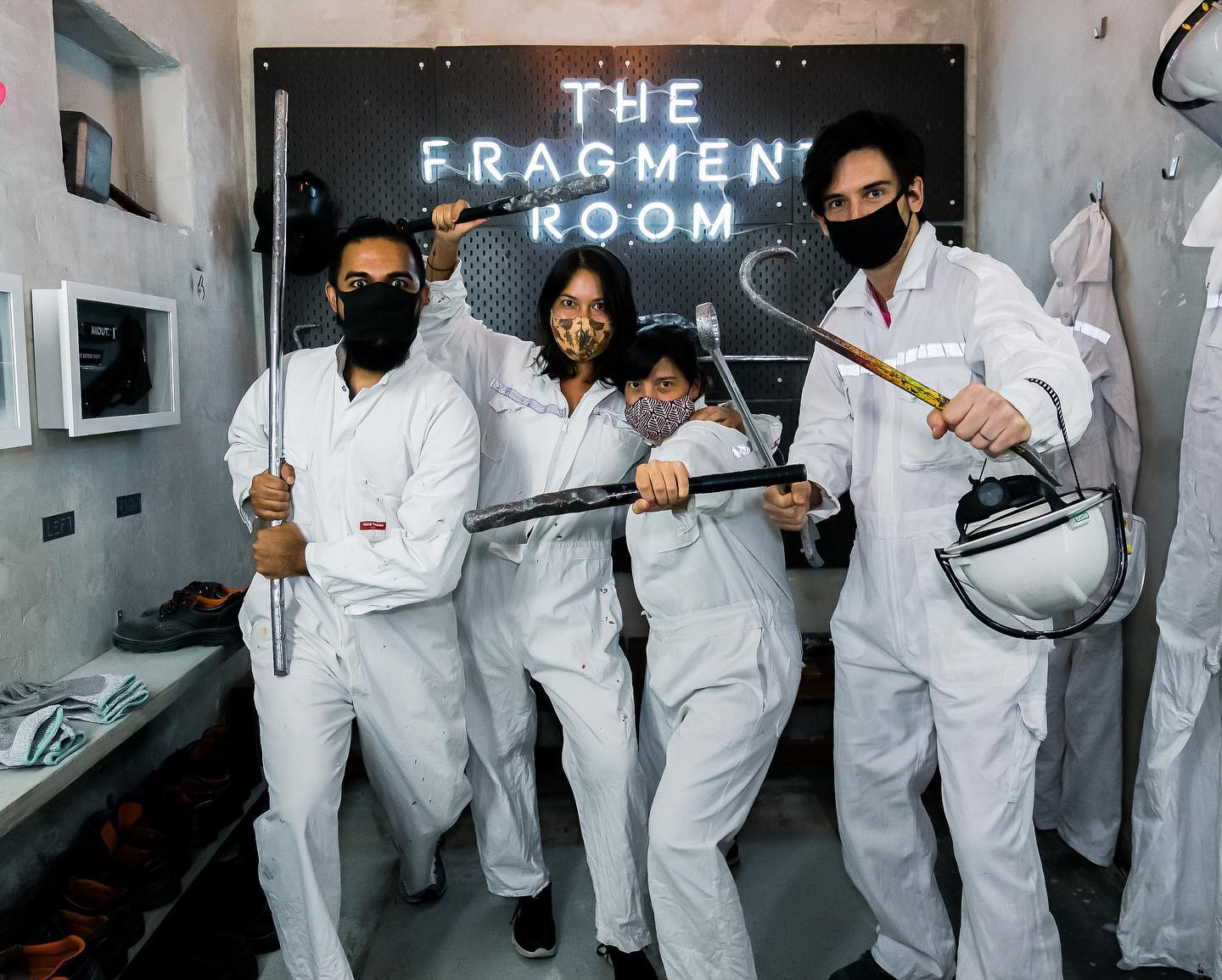 | | |
| --- | --- |
| THEME | Frustration and anger release |
| WEBSITE | https://thefragmentroom.com/ |
| ADDRESS | 490 MacPherson Rd, Singapore 368198 |
| OPENING HOURS | Monday- Sunday 12:00 PM – 22:00 PM |
| RATES | Entrance begins at 38.00 SGD / person |
| CONTACT DETAILS | +65 6970 0343 |
How about an escape room in Singapore that helps you release all that pent-up anger and emotions? If you had a bad day at work, got dumped unexpectedly, or maybe even had one missing piece in that much-awaited box of 6-piece nuggets?
Calling itself 'the first rage room in town', The Fragment allows you and your friends to literally crash and destroy things. No games or escape about it, it's pure emotional release. 
Put on a protective gear, and start smashing anything you want: appliance, dishes, electronics, glasses, etc. It's that simple. 
The Fragment Room may not be your typical escape room in Singapore, but it sure provides a different kind of escape and release!
Pros
Can be an effective form of anger management
Therapy for pressured individuals
Cons
Not exactly a typical escape room 
Pricier than other escape rooms
Customer Reviews
It seems like there are plenty of stressed-out Singaporeans as The Fragment Room has a lot of glowing reviews online. 
Here's one review from Mida Hardo:
If you look for an alternative activity place in Singapore and you need to unleash your anger.. Fragment room is a good place to choose. We booked the session which comes with a crate of glasses material items for your 30 mins session.

However, got tempted to buy another package of printer and rice cooker to smash.
The room is equipped by a speaker to turn on the hype and a wall mounted phone holder for you to record your session.
The location is easily accessible by bus stop is a plus.
11. Amazing Chambers Singapura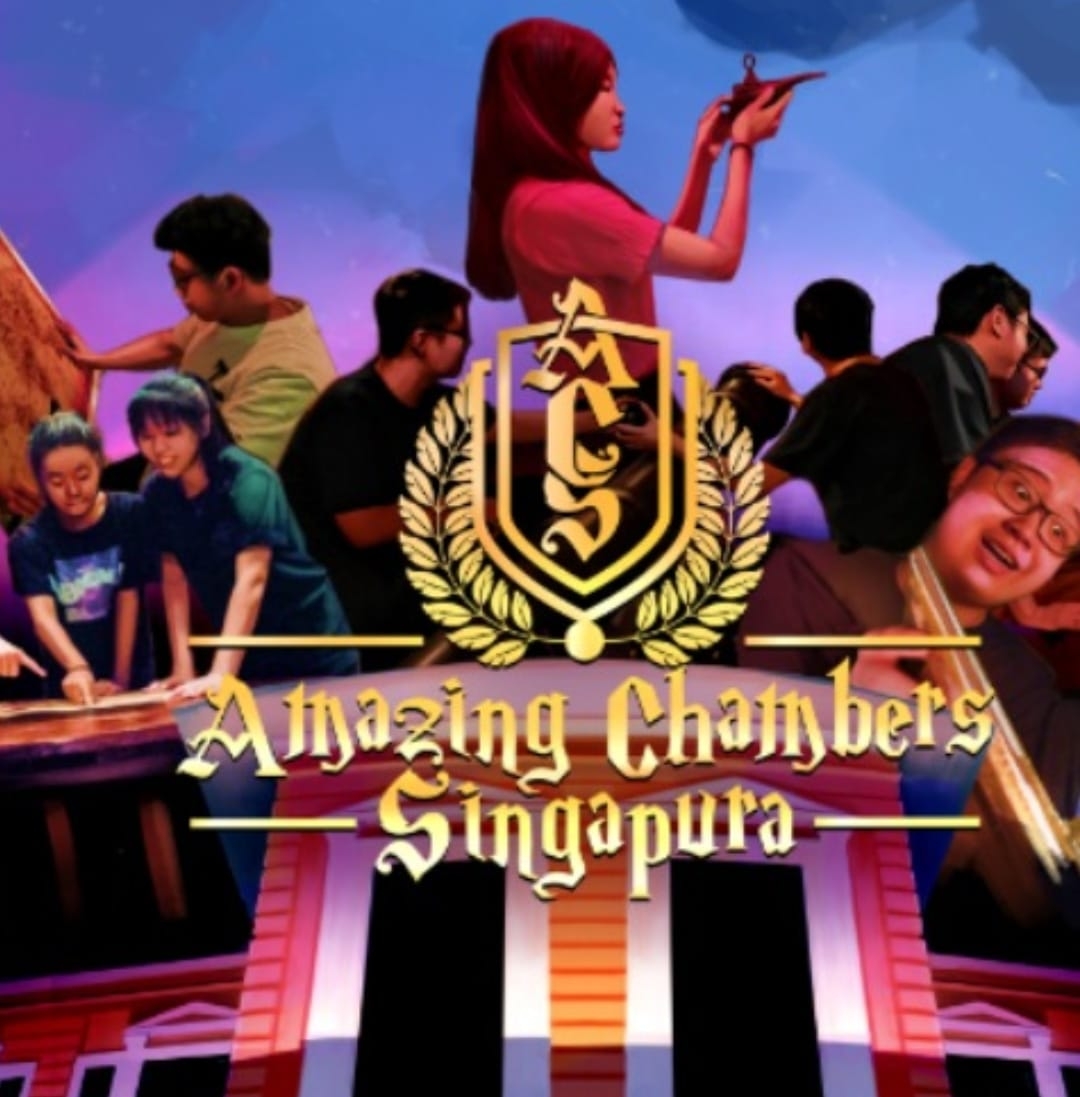 THEME

Games that revolve around Singapore's history

WEBSITE

https://amazingchambers.sg/

ADDRESS

73 Sultan Gate, Singapore 198497

OPENING HOURS

Monday-Sunday 10:00 AM- 22:00 PM

Fridays: 10:00AM – 12:00 AM

RATES

Off-peak promotion rate starts at 24.90 SGD / person

CONTACT DETAILS

+65 6906 3271
If you're after an escape room in Singapore that offers both fun, entertainment and history lessons, Amazing Chambers Singapura is just the place for you. Not many people know that Singapore has over 800 years of rich history and this escape room is a fun and interactive way to get to know more of that background. 
With escape room themes like: "Sang Nila Utama and the Lost Crown", "1603 Naval Battle of Changi" and "The Battle of Bukit Chandu", Amazing Chambers masterfully created escape room games that centre around Singapore's folklore and history. 
Now if only our history classes were presented to us like this years ago, we definitely would have paid much more attention! 
Pros
Extremely unique game themes
Great way to learn about Singapore's history
Cons
All game themes are historical 
Customer Reviews
Based on the numerous online reviews of Amazing Chambers Singapura, many guests have been enthralled by the unique nature of the escape room games. The historical theme also seems to be appreciated across many generations.
Here's a review from Ling Chung Lee:
Fun and unique in that there's an effort to incorporate local history and cultural context in the games' storylines and props used. More fitting perhaps is that the games were held in a building that was passed down for several generations.

Puzzles were good and made for good fun, props were in good condition as well. Two-games-for-price-of-one definitely worth it. Do remember to use the toilet before the games as there is temporarily none in the premise itself.
How about that for some mental stimulation? The 8 escape rooms we listed above are the best escape rooms in Singapore right now, so be sure to try them out first when seeking fresh puzzles to unravel on the island.
And in case you need some simpler stimulation afterwards (or just a place to unwind and celebrate your triumph), try our lists of the best clubs in Singapore or of the bars serving the best bourbon in Singapore. These may give you a chance to relax while sipping on your favourite tipple and rehashing the escape room experience with friends!