The 11 Best Pet Sitters in Singapore
Going on vacation without our beloved pets is probably one of the hardest things to do as a pet owner. So, if you're in need of someone to look after your pets while you're away, make sure to only hire the best pet sitters in Singapore.
Since we don't want to leave our pets on their own even if we're going to be gone only for a few days, asking for help from the best pet sitters in Singapore will save us from the stress and anxiety of being away from our pets.
At any rate, if you have no idea where to find the best pet sitting in Singapore, stop worrying because we have you covered. Check out our list below to see how to get in touch with them!
1. BreakFast at Fluffy's
BEST FOR
Cage-free boarding & daycare services
SERVICES
Grooming, Boarding, Daycare
WEBSITE
https://www.bffpethotel.com/
ADDRESS
318 Joo Chiat Road
Singapore 427569
CONTACT DETAILS
[email protected]
96909876
OPERATING HOURS
24/7 (Boarding) & 7am-10pm Daily (Daycare)
It's not just a trusted dog sitter in Singapore. BreakFast at Fluffy's (BFF Pet Hotel) is also one of the best pet hotels in Singapore. Cage-less luxury, calm environment, immaculate spaces, strict hygiene practices & operational transparency are just some reasons why owners choose BFF for their pet daycare and boarding needs.
The best testimonials are pet guests rushing into the hotel for daycare, boarding and grooming, and refusing to leave – their services are just that good.
Highlights
Cage-free boarding services
Daycare hours 7am-10pm
24/7 Caregivers
Webcam Access
Professional service
2.  Nekoya Cat Hotel & Boarding
| | |
| --- | --- |
| BEST FOR  | Pet Accommodation |
| SERVICES | Pet Hotel |
| WEBSITE | https://nekoya.co/ |
| ADDRESS | 9 King Albert Park #02-20 KAP, Singapore 598332 |
| CONTACT DETAILS | +65 6266 3455 |
| OPERATING HOURS | Monday to Sunday, 11:00 AM – 7:00 PM |
If you want quality cat sitter in Singapore while you're away, then you might want to check out Nekoya Cat Hotel & Boarding. It's considered one of the island's finest holistic boarding hotels for cats.
Its mission as a company is to provide a safe and stress-free environment for all cats where they will be taken care of physically, mentally, and emotionally while their owners are away.
On top of that, it's helped thousands of pet owners take some time away from their cats without worrying about their welfare.
With its team of the best pet sitters in Singapore, every pet owner can be assured that their beloved cats will have the time of their lives even if they're not present.
Highlights
Hotel accommodation for cats
Professional pet sitters
Calm and relaxed environments
Customer Reviews
As one of the most trusted cat hotels on the island, it's received mostly praise from its customers. Here are some of them:
"My kitten Princess was very well taken care of during her stay. Staff are very attentive, polite and friendly. Patiently replied to all my queries as it was my first time at Nekoya. Very clean and pleasant environment. I am sure my Princess enjoyed her stay because when we went to fetch her. she almost didn't want to leave! Thank you Nekoya!"
"The caretakers here are very nice and really know how to care for cats. My cat has been coming here since she was a timid little kitten. The caretakers have been diligent in updating me regularly everyday on how she is as well as letting me know about health updates. They also recommended food that could help her! Definitely will go again!"
3.  Dogs on Board!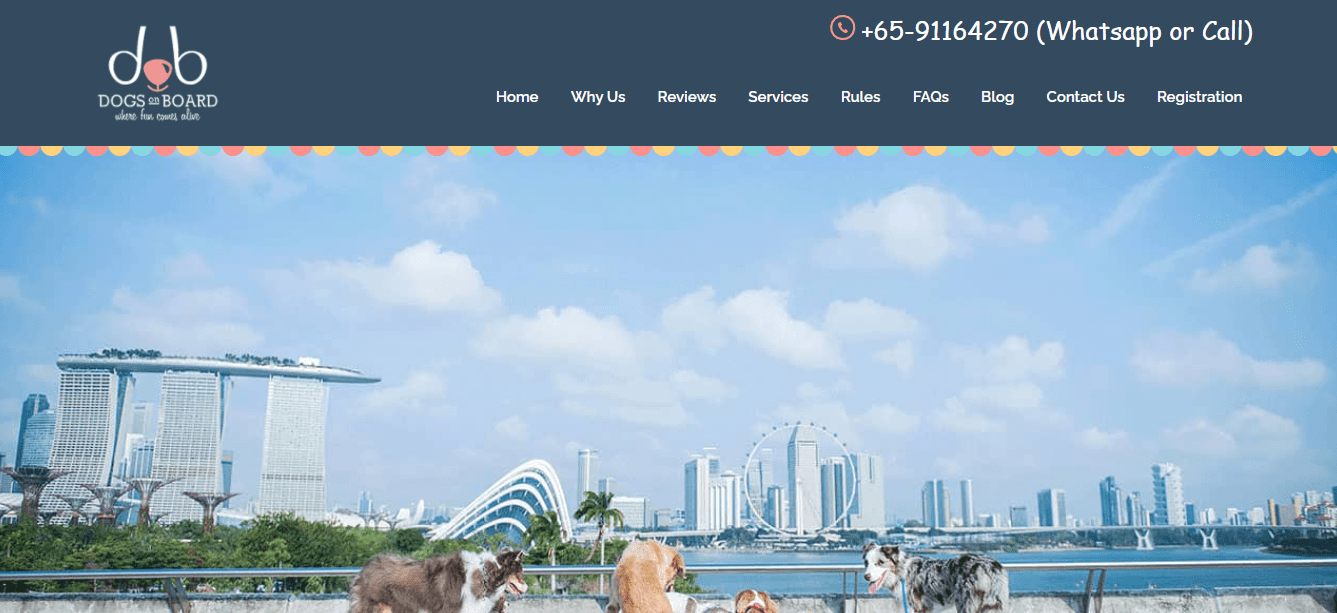 | | |
| --- | --- |
| BEST FOR  | 24/7 Supervision |
| SERVICES | Dog Boarding, Training, Daycare, Grooming, and Pet Transportation |
| WEBSITE | https://www.dob.sg/ |
| ADDRESS | Singapore |
| CONTACT DETAILS | +65 9116 4270 |
| OPERATING HOURS | Monday to Sunday, 7:00 AM – 5:00 PM |
Dogs on Board! is made up of a large team of dog sitters in Singapore who are all willing to look after your dogs while you're away. It offers a wide range of services as well, which include dog grooming, boarding, daycare, training, and even transportation.
One reason we call it one of the best pet sitters in Singapore is the fact that your beloved dogs will be watched over 24/7, even while they're asleep. On top of that, dogs will be walked and trained every day to keep them physically active.
Dogs on Board! Is committed to a cage-free environment as well, so rest assured that your dogs are not going to be confined in a limited space during their stay at the boarding house.
Pet owners may opt to receive daily updates from the team of pet sitters as well, so it wouldn't feel like you're really away from your dogs.
Highlights
Cage-free environment
Daily updates
Customer Reviews
If you want to know how dog owners find the services of Dog on Board!, take a look at these comments:
"The whole time our standard poodle was with dob, we were updated with photos and videos on a daily basis without fail. Videos of him playing with other doggies, pictures of him taking his walks or of him eating, sleeping, they all made us feel at ease, knowing he is in good care. Cq was observant and caring, not to mention professional. Very happy and grateful for the love and care shown towards our doggie!"
"Really appreciate the genuine care and the tips for handling my not-so-obedient dog. The daily updates were excellent and gave us peace of mind on our holiday. Thanks very much!! I would recommend DoB  to anyone looking for good dog boarding!!!"
4.  Pet Backer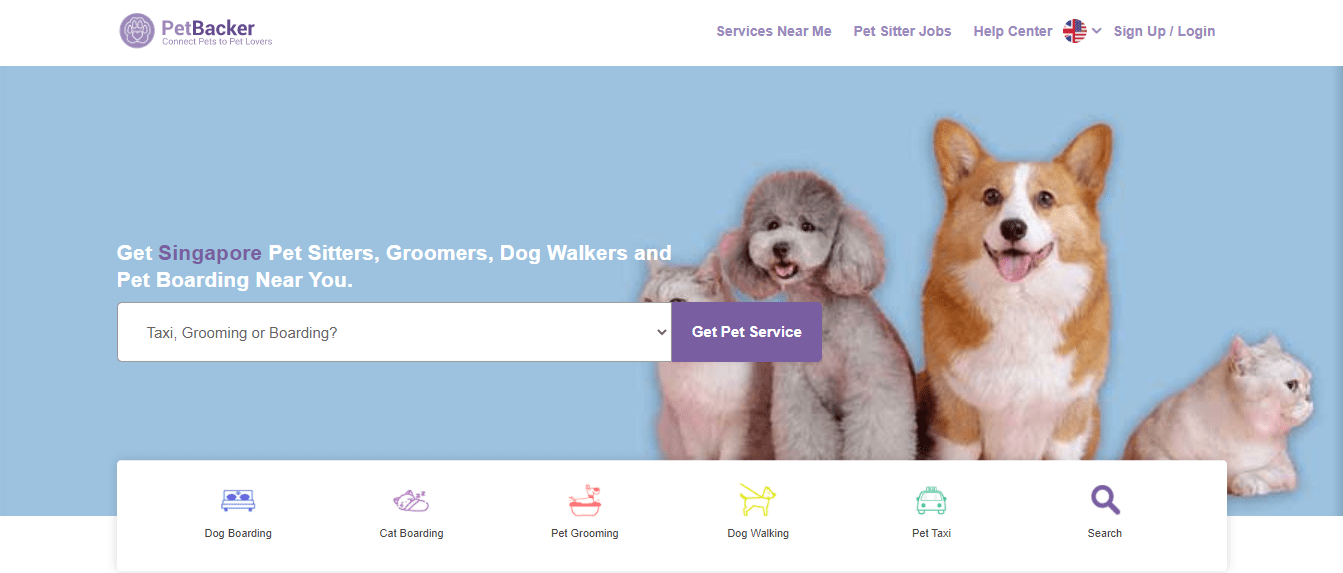 If you're looking for the best pet sitters in Singapore that accept both dogs and cats, then you might want to check out Pet Backers. It's an online platform that connects pet owners to trustworthy and experienced pet sitters in Singapore.
On top of that, its services aren't limited to just pet or dog sitting in Singapore. If you're going to be away for a long time, you may opt to have your pets checked into a pet boarding house where they will be taken care of.
In terms of safety, pet owners have nothing to worry about when it comes to Pet Backers' services as it thoroughly does background check on all its pet sitters before giving them any tasks.
Highlights
Trained and professional sitters
Pet boarding house
5.  Trusted House Sitters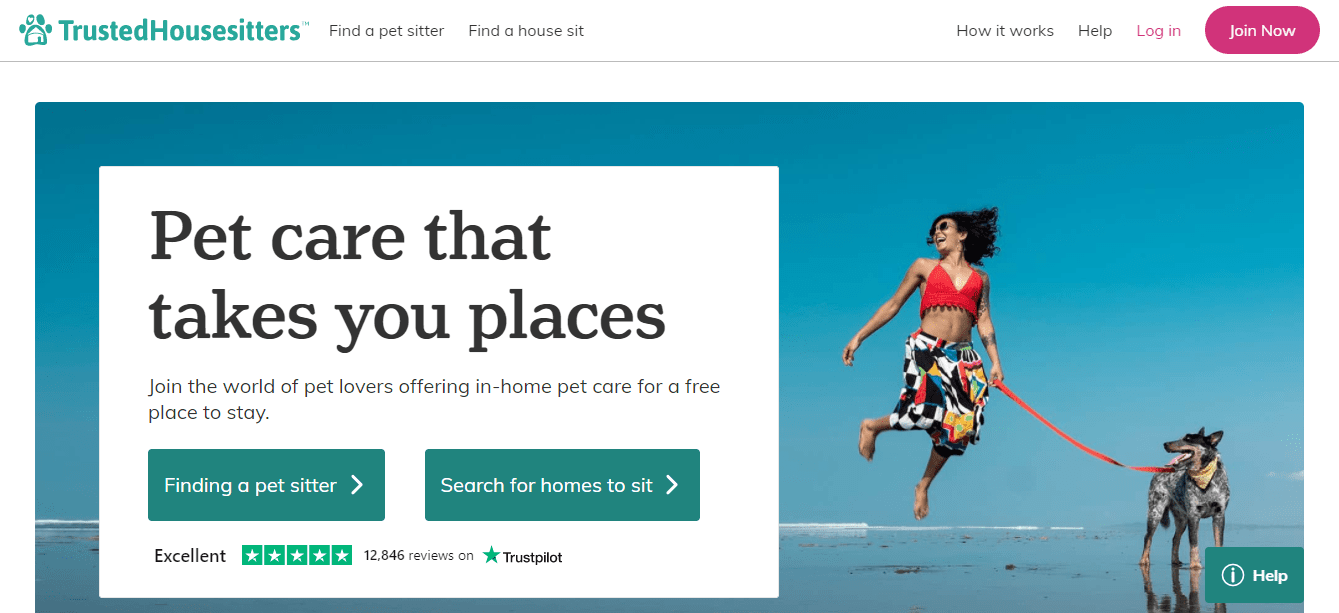 | | |
| --- | --- |
| BEST FOR  | Professional Sitters |
| SERVICES | House and Pet Sitters |
| WEBSITE | https://www.trustedhousesitters.com/ |
| ADDRESS | Singapore |
| CONTACT DETAILS | Send them a message on Facebook |
| OPERATING HOURS | Monday to Sunday, 9:00 AM – 5:00 PM |
If you're looking for a pet sitter who can stay at your place and look after your pet, then Trusted House Sitters comes highly recommended! It employs a large team of the best pet sitters in Singapore who are more than willing to do house sitting as well!
Trusted House Sitters' services are ideal if your pet doesn't adjust well to unfamiliar places and territories, which can cause the pet to become irritable and aggressive. Luckily, the pet sitters here are also experienced in house-sitting.
Highlights
Professional pet and house sitters
Affordable rates
6. Pawsome Staycation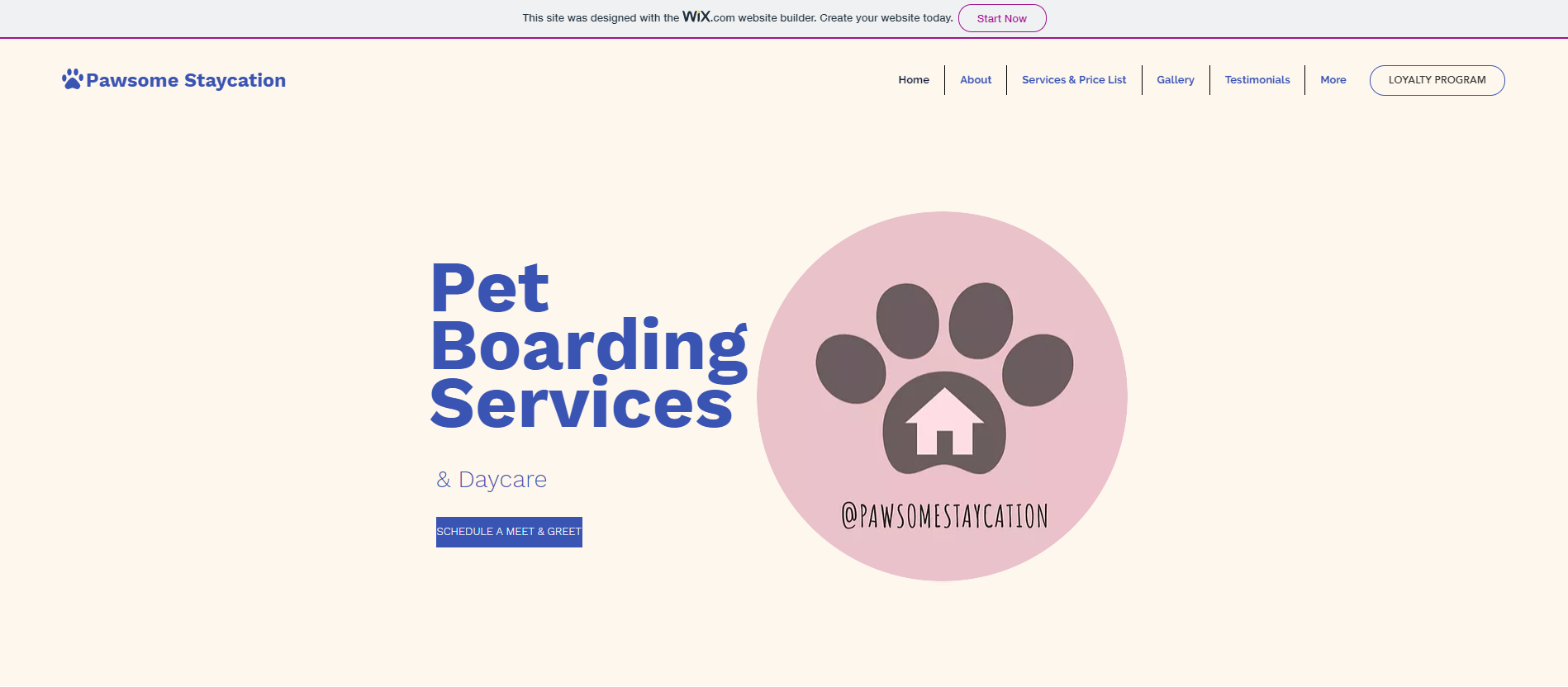 Pawsome Staycation offers high-quality pet sitting services. They always make sure to stay as professional and attentive as possible. They'll treat your pet well and shower it with love and affection. If you're interested, make sure to contact them for more information.
Highlights
Cage-free boarding services
Attentive care
Affordable rates
Amazing plans for long-term stay
7.  Pawtraits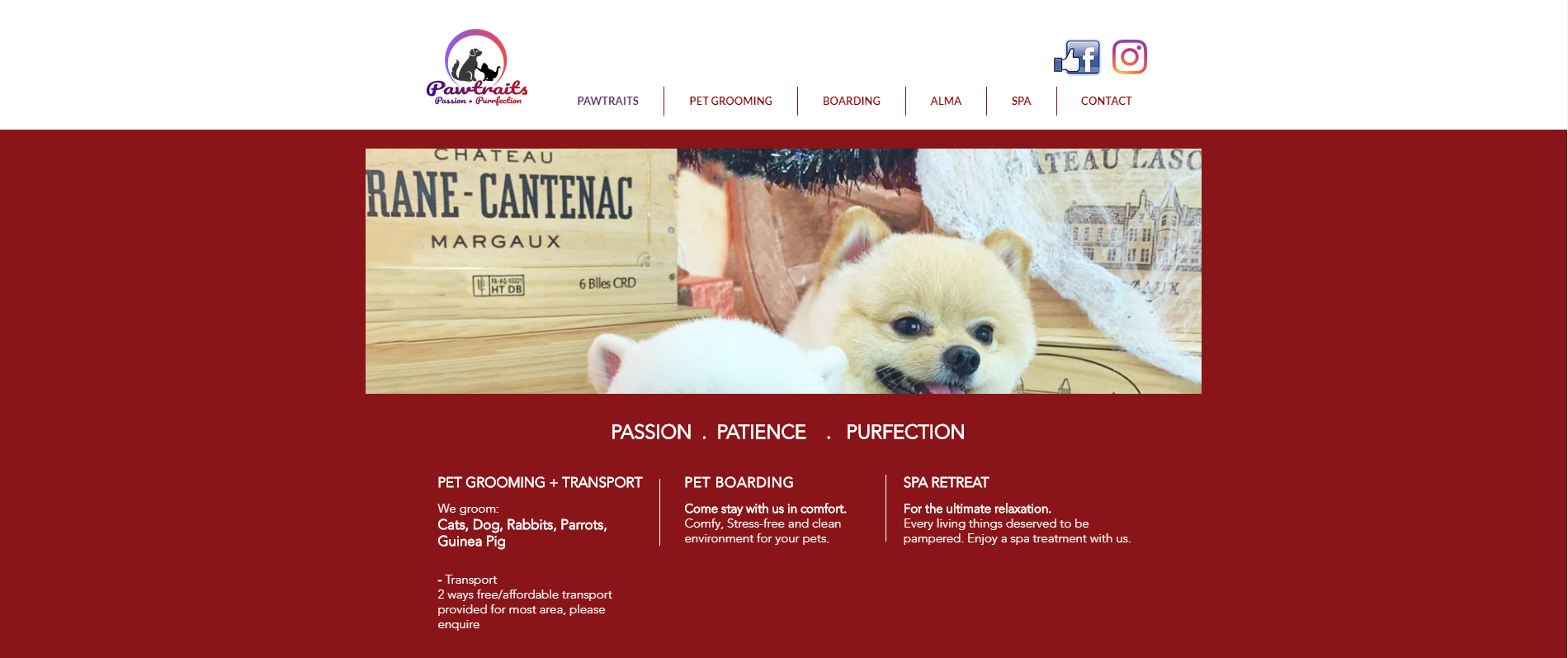 Pawtraits provides some of the best pet boarding and grooming services in Singapore. They offer their outstanding services at the most affordable prices.
They believe that good customer service is essential as a pet service provider. You can rest assured that if you leave your pet with them, your pet will be in safe hands.
Highlights
Reasonable rates
Good customer service
8.  Wagging Tails N Playful Paws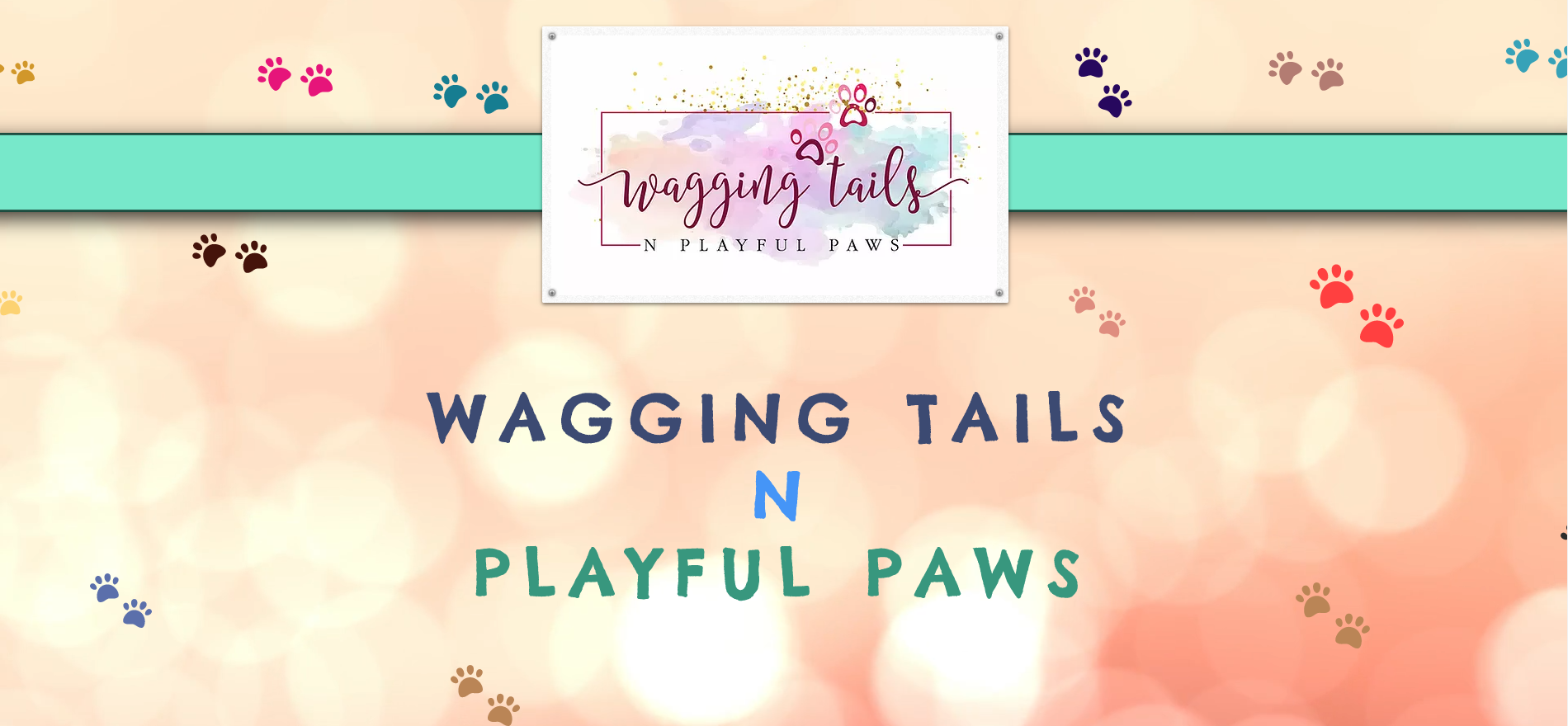 Wagging Tails N Playful Paws offers a variety of dog care services to their customers. Besides pet sitting services, they also offer many facilities and accommodations for your pet.
If you leave your pet in their care, you can rest assured that your pet will be paid careful attention to. Contact them now if you're interested.
Highlights
Accommodating staff
Attentive care
9.  Pet Lovers Centre Singapore
BEST FOR 
Full Pet Care Services
SERVICES
Pet Care Consultant
Grooming Centres
House of Puppies & Kittens
Small Pets In Stores
Pet Boarding
Pet Movers
Pet Relocation
Pet Taxi
Pet Bonus Plan
Puppy Bonus Plan
Kitty Bonus Plan
Dog Training
Dog Bakery
Veterinary Clinic
Pets Magazine
WEBSITE
https://www.petloverscentre.com/
ADDRESS
N/A
CONTACT DETAILS
1800-738-3663
OPERATING HOURS
Customer Service operating hours:
Mon to Fri: 9am – 6pm
Sat, Sun & Public Holiday: ClosedPet Care Consultant Service operating hours:
Daily: 10am – 9pm
The Pet Lovers Centre Singapore is a one-stop-shop for pet owners of all kinds. Besides their wide range of products, they also offer dog training and dog sitting services.
To help you take care of your pet, they also provide friendly, professional advice. With their help, you can give your pet the care and attention it deserves.
Highlights
Many outlets around Singapore
Vet-trained pet-care consultants
10. Pets2Go

| | |
| --- | --- |
| Best For | Relocation Services of your Pets |
| Services | Wide Range of Relocation Services |
| Website | https://www.pets2go.sg/ |
| Address | 123 Rivervale Drive, Singapore Singapore, Singapore 540123 |
| Contact Details | +65 9765 4421 or [email protected] |
| Operating Hours | Monday to Friday (9 am to 5 pm) |
Over the years, Pets 2 Go has provided the highest quality of service. Until now, they strive to offer you the best relocation service with the utmost professionalism.
They offer a wide variety of services to make sure that you and your pets will be accommodated with their highly experienced and skilled staff. Trust yourself with them and be rest assured that you are in capable hands.
Contact Pets 2 Go and they will provide you with comfortable and hassle-free service for your furkids!
Highlights
Experienced and Professional Staffs
Wonderful Assistance
11. The Fluffy Hut


If you have a small pet that's in need of care for a short while, then you may want to consider The Fluffy Hut. 
The Fluffy Hut is a grooming and pet boarding service provider that specialises in the care of small animals. Chincillas, guinea pigs, hamsters, and rabbits are all welcome to The Fluffy Hut.
Boarding services at The Fluffy Hut start at $5 per night, with 24/7 air con & online viewing, so that owners can have some peace of mind while they're away from their fur babies.
In terms of grooming, only rabbits and guinea pigs are accepted at the moment.
Rabbit grooming services begin at $30; this includes a powder bath, nails cutting, cleaning of inner gland, ear cleaning, and trimming of fur paw. Those who wish for full grooming services can opt for the $40 option.
As for guinea pigs, the grooming service is priced at $40. Grooming includes water bath, nails cutting, cleaning of inner gland, and ear cleaning.
Aside from the grooming and boarding services, The Fluffy Hut also offers pet products for small animals.
All in all, the comprehensiveness of the short-term care makes The Fluffy Hut an excellent choice for small animal care.
Highlights
Specialises in the short-term care of small animals
Grooming for rabbits and guinea pigs available
Pet products for small animals available
And with that, we conclude our list of the best pet sitters in Singapore. If you've already decided which one to go with, share with us your reasons for picking them!
If you know other pet sitters on the island that weren't included in our list, tell us their names and we'll check if they're worthy of being added to our list.
By the way, if you're thinking about getting your pet a new bed to sleep on, you might want to take a peek at our list of the best dog beds in Singapore. Your pet is surely going to love any of these soft and cozy beds!