10 Options for the Best Dog Boarding in Singapore
Planning for an out-of-town trip during the holidays? If so, then you might need someone to take care of your dog while you're away — don't worry 'cause we've already compiled the most trusted places with the best dog boarding in Singapore!
We've selected the best dog hotels in Singapore where your dogs can have fun and be safe at the same time. So take a look at our list below to find out where they can hang out and not feel bored while waiting for you!
1.  Wanderlodge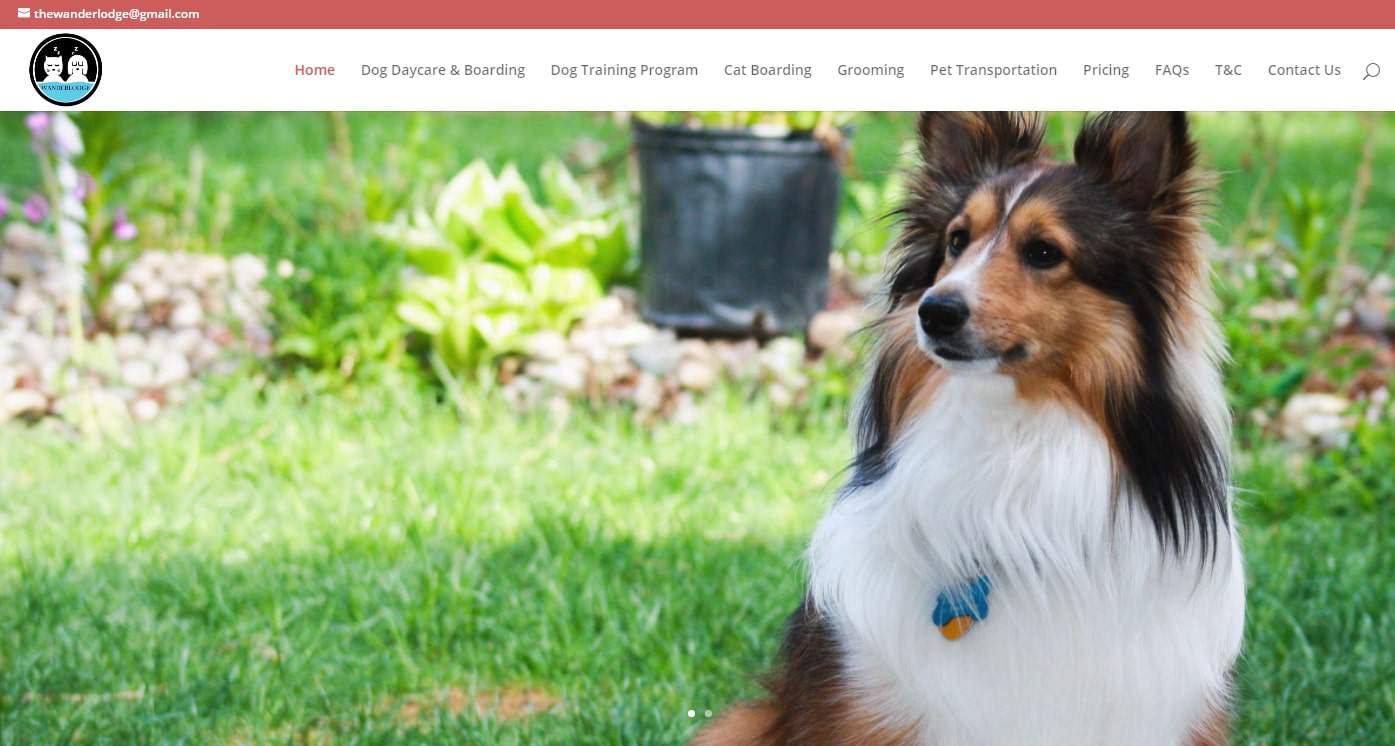 | | |
| --- | --- |
| BEST FOR  | Home-based environment |
| PRICING | Room Rates |
| WEBSITE | http://wanderlodge.sg/ |
| ADDRESS | Stratton Dr, Singapore 805946 |
| CONTACT DETAILS | +65 9169 9093 |
| OPERATING HOURS | 8.30am-6.30am |
At Wanderlodge, your furkids can experience a cage-free, healthy, and safe environment while roaming freely. Whether your beloved dogs prefer to have some friends around or private playtime, this place can offer the best dog boarding in Singapore!
They have a group of skilled groomers, full-time pet sitters, and trained staff who will monitor your pets and make sure that they're well-fed and safe throughout the whole stay.
In case you need to be away for a week or longer, they offer daily daycare services that'll help your dogs with separation anxiety too.
They also have dog training programs where your furkids can learn bladder and bowel control, loose leash walking, and how to be at ease when exposed to different kinds of people, animals, and environments.
All pets are required to go through strict flea/tick and fungus assessment and temperament tests. So rest assured that your dogs and their fellow pets in the hotel will be clean and odour-free.
Highlights
Air-conditioned and hygienic facilities
24/7 veterinarian support
Dog training programs
Islandwide transportation service
2. The Wagington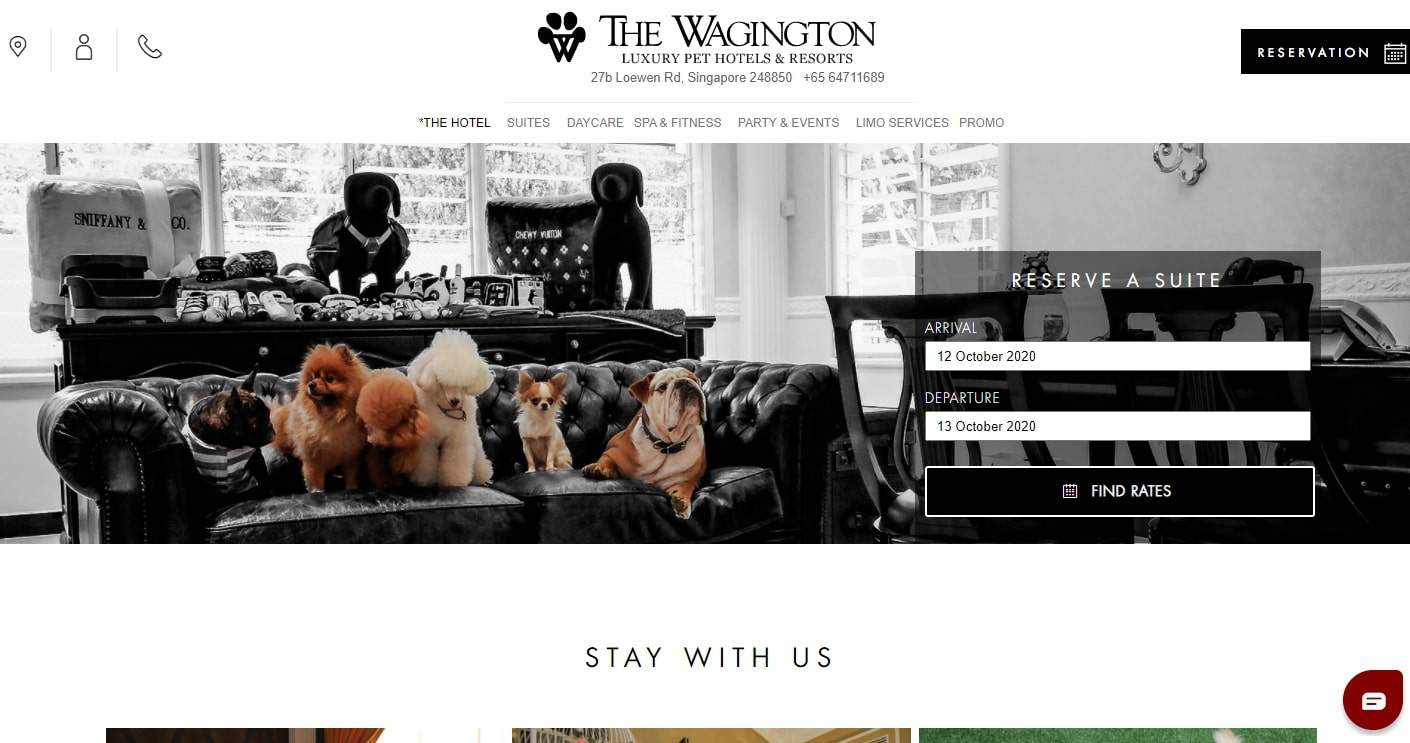 | | |
| --- | --- |
| BEST FOR | Luxurious suites |
| PRICING | Room Rates |
| WEBSITE | https://thewagington.com.sg/ |
| ADDRESS | 27B Loewen Road Singapore 248850 |
| CONTACT DETAILS | +65 64711689 |
| OPERATING HOURS | Daily, 8:30AM–7:30PM |
If you're looking for luxurious hotel suites where your dogs can have custom-made meals and enjoy a fancy stay, then you'll definitely love the facilities and services of The Wagington!
Each suite is designed with grand and elegant furnishings and handcrafted leather orthopaedic beds.
There are also high-definition CCTV cameras installed in each room — ensuring fully secured surveillance through day and night.
They have full-time daycare and activities to let the dogs socialise and have fun. This includes swimming, bicycle riding, treadmill training, and more activities.
At their Doghill Garden, a huge area designed with anti-microbial synthetic turf grass, dogs can freely and safely play outdoors. They even provide salon and spa services for a nourishing groom treatment for your dogs.
Highlights
Dog pool
Luxury rewards
Exclusive membership perks
Pet transport services
Pet-friendly event venues
Customer Reviews
Many customers have claimed that The Wagington is indeed one of the best dog hotels in Singapore. This is because of the reliable and professional dog care services given by the staff.
A customer gave this review:
"My dog stayed at the pet hotel for 20 days and I really liked the service. Nice, kind and friendly staff, answering my questions straight away regarding the update about my furbaby. They really took a good care of my Pipoca!"
3. Dear Mutt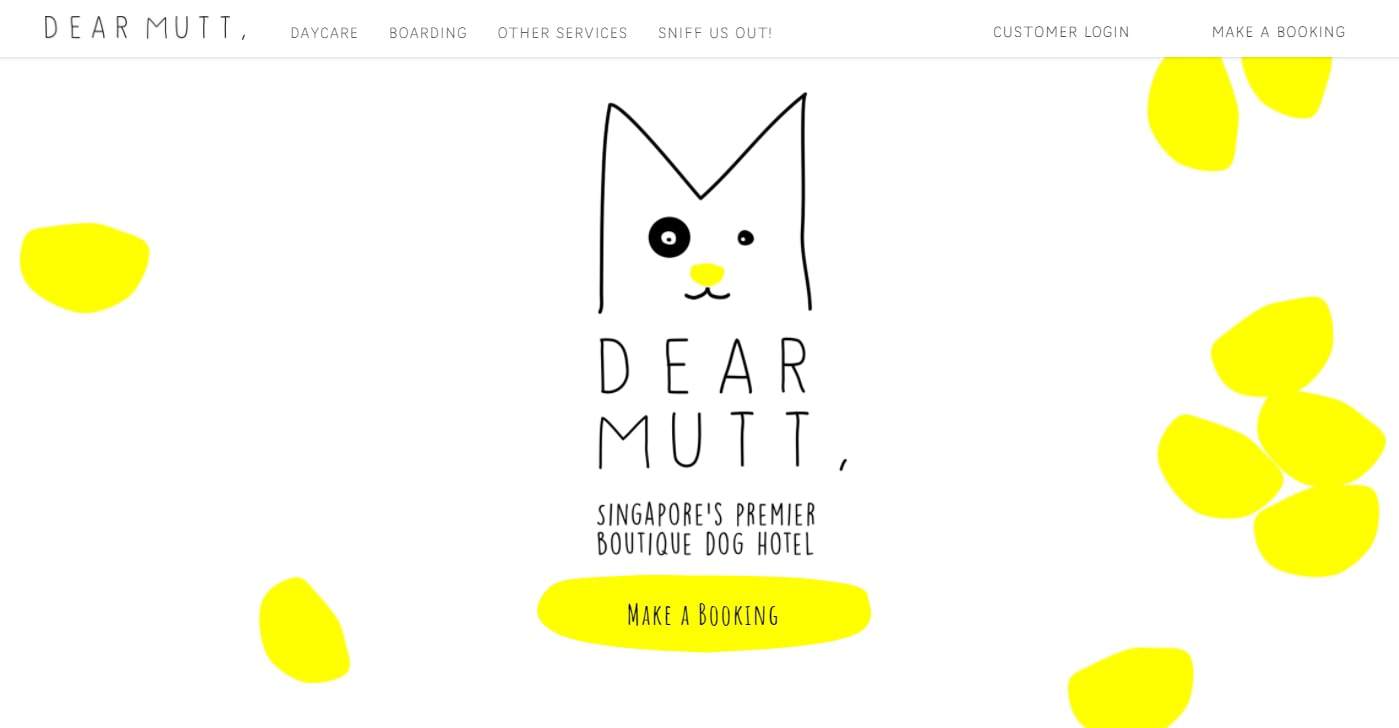 | | |
| --- | --- |
| BEST FOR | 24-hour live CCTV access via a mobile app |
| PRICING | Room Rates |
| WEBSITE | https://dearmutt.com/ |
| ADDRESS | 17 Venus Rd, Singapore 574304 |
| CONTACT DETAILS | +65 9222 0190 |
| OPERATING HOURS | Daily, 10am – 7pm |
Dear Mutt provides special individual care for each pet: they take care of them according to the owner's instructions — making sure that every habit and routine is maintained.
They provide spacious, airy, and hygienic rooms for a comfortable and healthy environment. Their caretakers do daily walks and playtime as well as provide ambient music and aromatherapy to calm and soothe the dogs.
Aside from these, they'll also send daily updates so you can always monitor your furkids even when you're away.
They have various rooms suitable for dogs of all shapes, sizes, and needs — giving your pets the best dog kennel in Singapore!
Highlights
Flea and tick assessment
Bubbly baths and spa treatments
Pet shop
Discount rates
Daily photo/video updates
Customer Reviews
Due to the personalised daycare services along with the constant supervision of the staff, Dear Mutt has received lots of positive responses from the customers. A customer wrote this feedback:
"It is a dog hotel. The place is clean and very lovely for dogs to stay/board whilst their owners go for holidays, etc. The dogs have their walks and plentiful of play time, with love showered by Dear Mutt's staff. Their living area are cleaned everyday. The staff are very attentive and spend time amd effort playing with the dogs and maintaining the place the best they can to ensure a clean and comfy environment for the furkids."
4. Ginny & Friends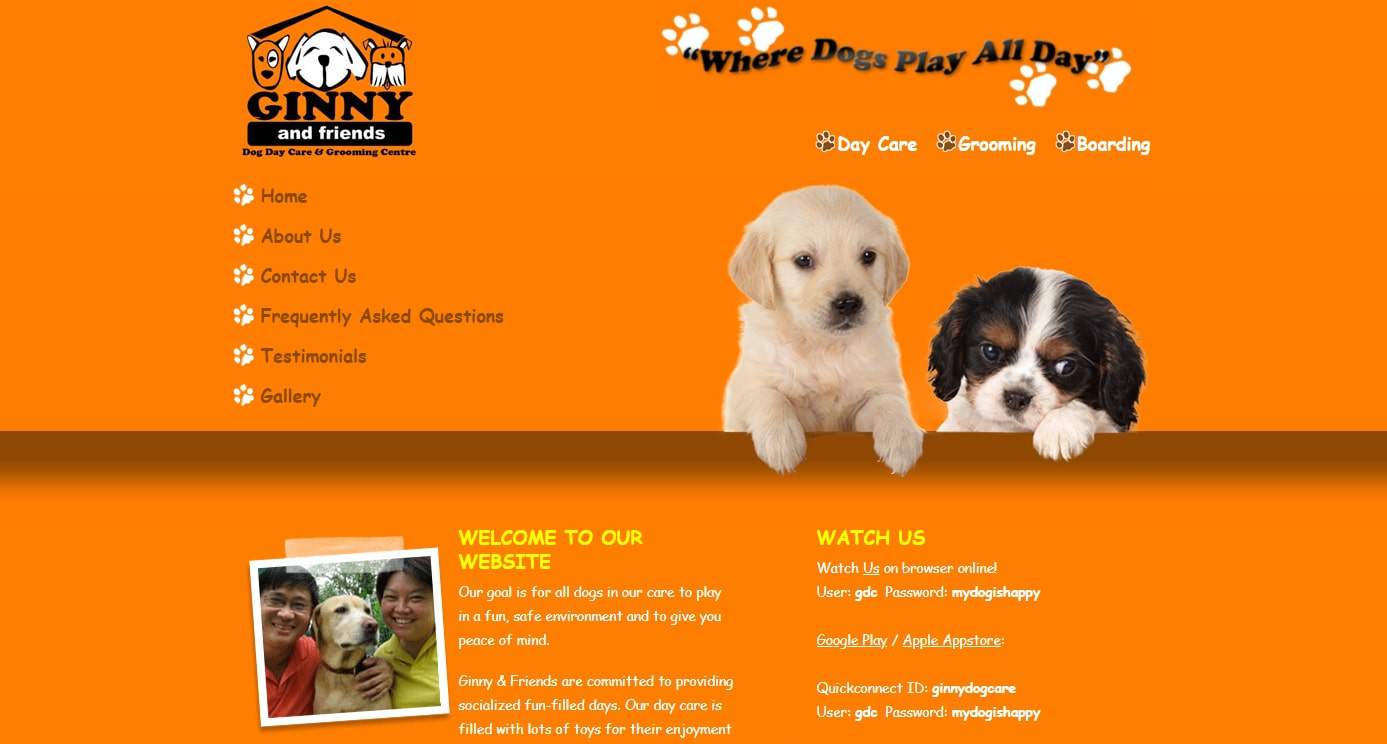 BEST FOR
Affordable daycare services
PRICING
Room Rates
WEBSITE
https://www.ginnydogcare.com/
ADDRESS
9 Thong Soon Avenue (near Springleaf Thomson) Singapore 787436
CONTACT DETAILS
6754-3677
OPERATING HOURS
Monday through Friday: 7:00 am to 7:00 pm

Saturday: 9:00 am to 6:00 pm
If dog hotels gave you an impression of expensive rooms and lots of costly additional charges, then you should see the services and rates of Ginny & Friends! They provide fun-filled activities and well-managed dog care services available at cheap prices!
Their indoor facility features an air-conditioned and cage-free environment. Meanwhile, their outdoor area offers a pleasant ambience where your dogs can enjoy walking and playing with constant supervision.
They have orthopaedic and chew-proof beds for all types of dogs. Their daycare services cost $25 for a full day, which is a lot cheaper than most dog hotels!
They've also been featured in magazines as a resource for pet lovers, proving that many believe they truly are the best dog kennel in Singapore!
Highlights
Exercise activities
Full-service grooming salon
On-demand pet taxi service
Customer Reviews
Customers said that the staff at Ginny & Friends are all trained and know how to interact with dogs and that they make sure that the pets will have a positive and fun visit.
A customer left this feedback:
"Owner of the place has a big genuine heart for dogs and you will have peace of mind leaving your pooch there should you ever need them to be looked after while you are away. Best groomer, Iris, for my shih tzu too for the last 10 years. She is careful and will point out if she spots anything unusual on my dog's body. Will never go anywhere else for dog care. Highly recommended !!"
5. Sunny Heights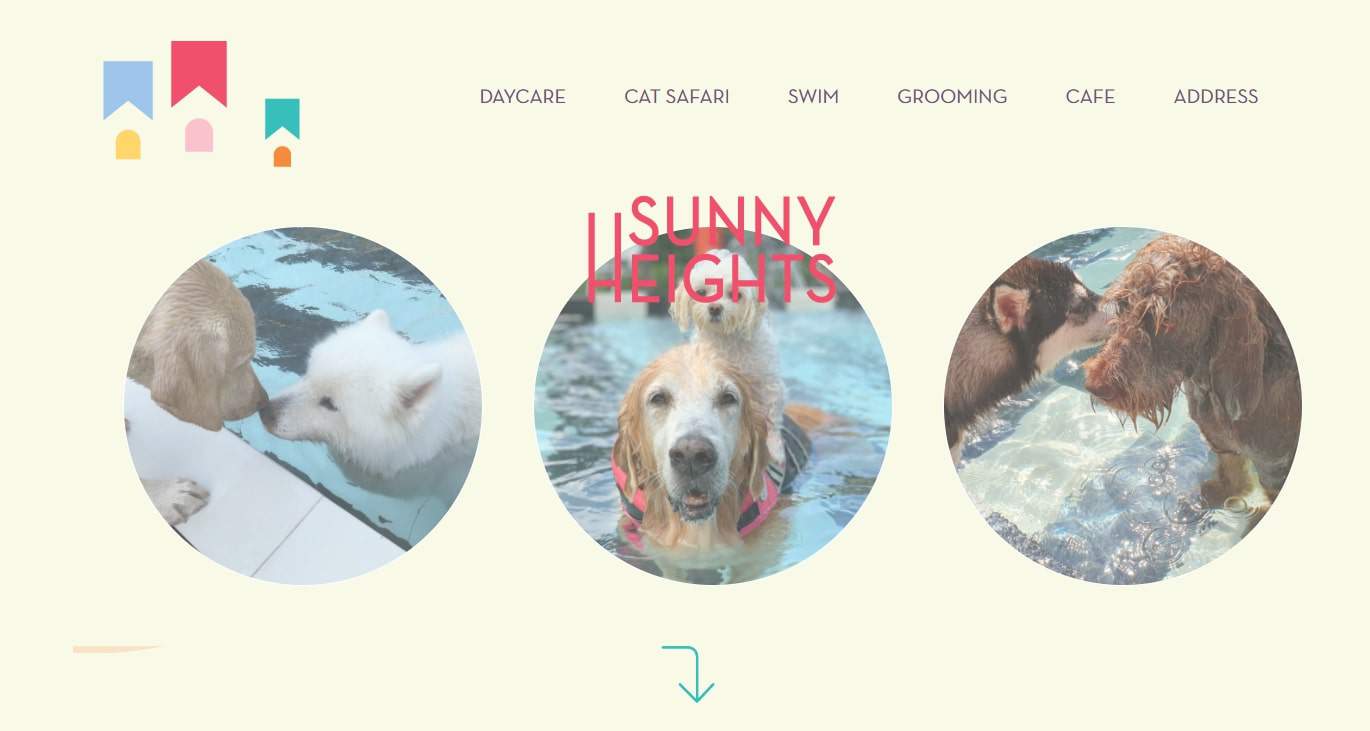 | | |
| --- | --- |
| BEST FOR | Professional dog trainers |
| PRICING | Room Rates |
| WEBSITE | http://sunnyheights.sg/ |
| ADDRESS | 110 Turf Club Road Singapore 288000 |
| CONTACT DETAILS | +65 6314 9363 |
| OPERATING HOURS | Daily, 8am–5:30pm |
At Sunny Heights, your dog can meet new friends and play and relax all day without any discomfort at all!
With their lush green ground on the outdoor area, your dogs can run leash-free and have an exciting and fun playtime with their fellow furkids!
This dog hotel takes pride in professional trainers that let the dogs learn new skills and tricks. So when they get home, pet owners will be astonished by how their dogs have suddenly become disciplined and trained.
They also have a pet adoption service that comes without any cost — encouraging everyone to adopt dogs instead of buying them. In line with this, they also provide animal welfare education to help others learn more about adopting.
Highlights
Swimming pool and dog park
Thorough screening and evaluation process
Customer Reviews
Customers were impressed with the facilities and staff of Sunny Heights. They mentioned the experienced trainers who taught dogs some amazing tricks.
A customer shared this experience:
"Great place to bring dogs for a swim. Facilities are good and equipment is all provided. Friendly staff around to help out and watch the dogs. There is parking available and café there for food."
6. Breakfast at Fluffy's
Breakfast at Fluffy's is one of the best pet hotels in Singapore, and for good reason– they offer a safe and comfortable environment for your pet to stay in.
Their staff is truly empathic and loving of all the pets they accommodate. With their quality services, your pet might not even want to leave once you've returned.
Highlights
Professional service
Comfortable and enjoyable environment
7. Petpause
BEST FOR
Luxurious Boarding Experience
PRICING
Rates
WEBSITE
https://petpause.sg
ADDRESS
59 Sungei Tengah Road
Blk W #01-54
Singapore 699014
CONTACT DETAILS
+65 9233 5322
[email protected]
OPERATING HOURS
N/A
Petpause is a pet hotel that offers the best accommodations for your furbaby. Their airconditioned rooms are fully furnished for a calming environment, from the orthopaedic bed to the soothing ambience and constant aroma therapy.
Their pet handlers are knowledgeable when it comes to the ins-and-outs of pet boarding. You can rest assured that if you leave your pet in their care, they will give you services well worth their price.
Highlights
Over 40 years of experience
Comfortable and fully-equipped rooms
8. PetAugust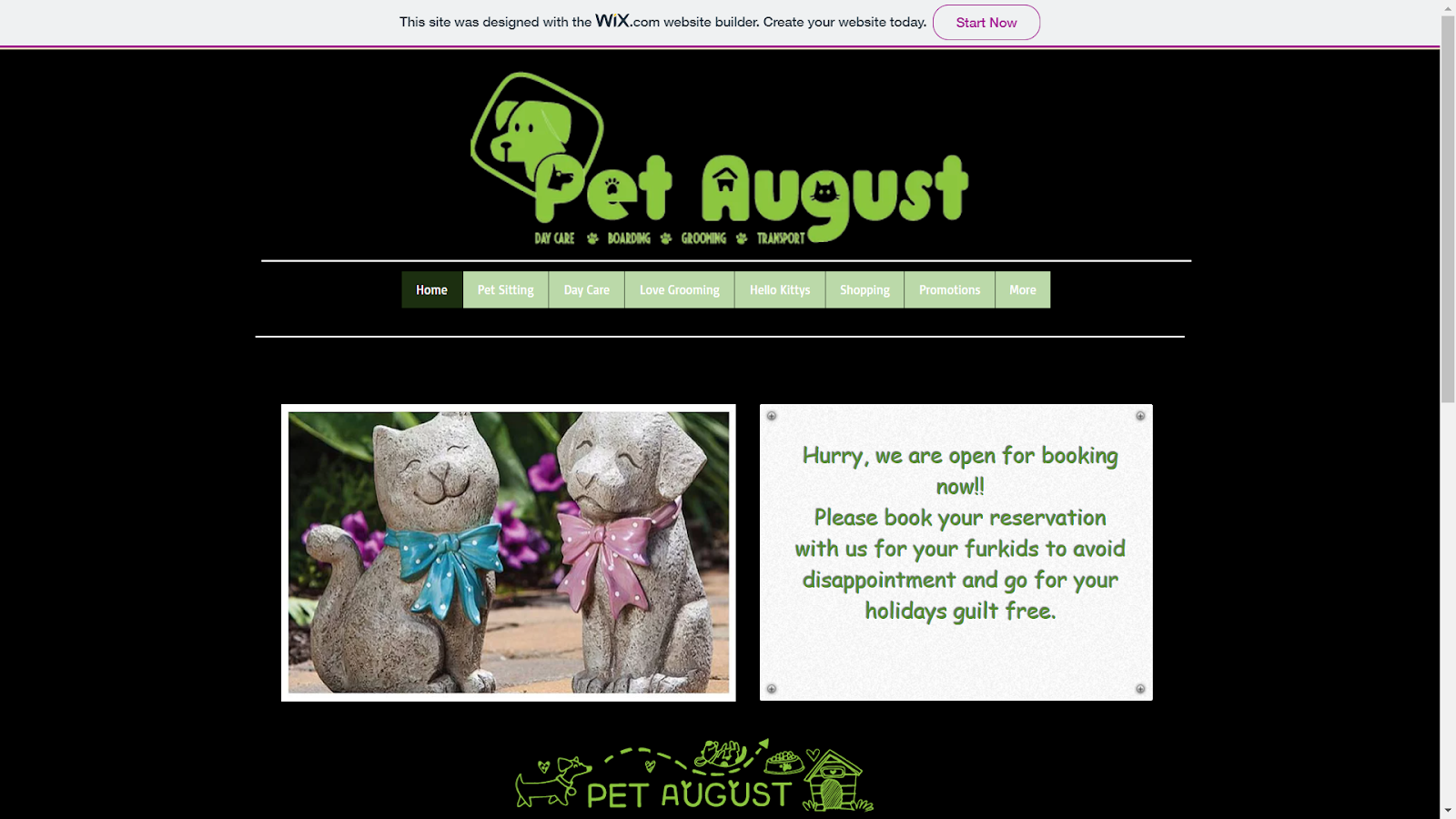 BEST FOR

Pet Boarding

PRICING

Starts at $48

WEBSITE

https://petaugust2016.wixsite.com/petservices

ADDRESS

52 Jalan Limbok. S(548731)

 

*We are located at Yio Chu Kang Road, near Serangoon garden side.

CONTACT DETAILS

[email protected]

 

90639457

OPERATING HOURS

10.30 am-7 pm (Daily)

 

Public Holiday (Appointment Only)
Pet August offers pet sitting, daycare, grooming, and many more services for you and your fur babies to enjoy. They have a mini playground where your pets could move around and drain their energies. 
Since grooming is a great way to make sure that your pet is in the best condition, they offer different packages for pet grooming. Come and visit their shop and treat your fur babies. 
Highlights
Sincere staff

Warm place

Good groomer
Customer Reviews
Here's a review from one of Pet August's clients:
"It's our first time boarding our little Lexie for 8days 7night. We recce many many places and felt the most at ease with Pet August. The staff here are really sincere and genuine. I could tell their genuine love for animals. Being away for so long away from Lexie, naturally we felt very very anxious. But they sent frequent updates, videos and photos. And they were extremely patient with our long list of questions and requests. Also have them to groom her and she came home smelling great and looking cheerful. She must have had so much fun looking at her sound asleep with a smile on her face… thank you Shinny, Vinna and all the staff and little ones like sunshine and ice for giving her so much love and joy. Definitely gona bring Lexie back every now and then for day care or boarding or grooming:) very satisfied little Lexie and paw-rents. :)" – Lau Belle Lifeng
Here's another one:
"Friendly. Trusted place to groom my dog. :)" – Recovery Cxvpher
9. Fyfy's Love Pet Services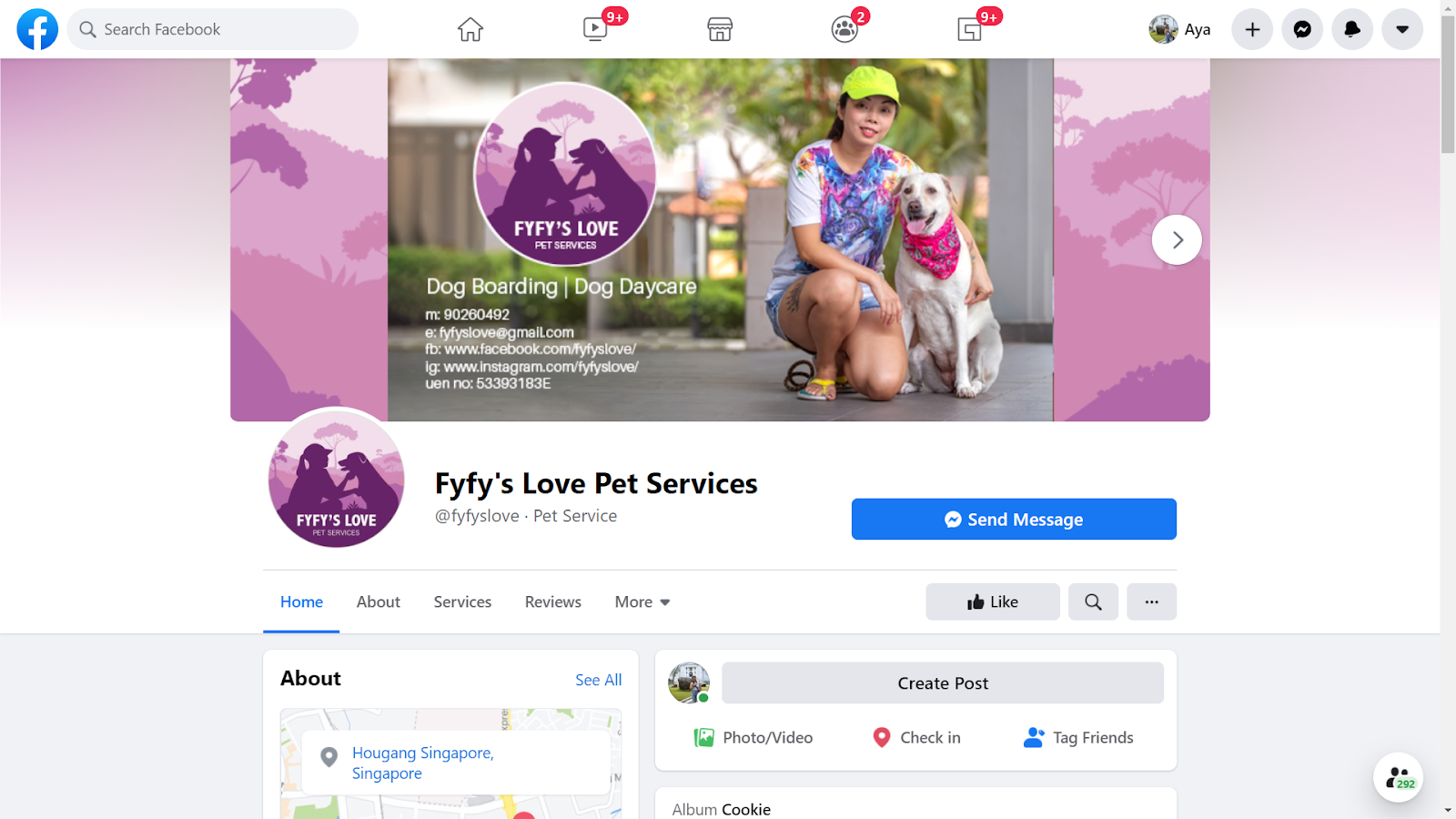 | | |
| --- | --- |
| BEST FOR | Dog Boarding & Daycare |
| SERVICES | Dog Daycare, Dog Walk, Dog Boarding |
| WEBSITE | https://www.facebook.com/fyfyslove |
| ADDRESS | Hougang, Singapore |
| CONTACT DETAILS | +65 9026 0492 |
| OPERATING HOURS | Daily, 7 AM – 11 PM |
Fyfy's Love Pet services have a great passion for their pet services which includes basic grooming, boarding, daycare, and walks. They are highly recommended by their former clients for they constantly give updates about your pet.
The advice they offer is very reliable and efficient too. Making sure that your pet is in its best condition and having a good time under their care.
Highlights
5 out of 5 based on 89 opinions

Highly responsive

Reliable
Customer Reviews
Here's a review from one of Fyfy's Love Pet Services' clients:
"It was a very pleasant experience as Karen provided updates very regularly and replied quickly too. Thank you for taking such good care of Simba and planning the numerous activities for him. Really do appreciate all the advice given as well!" – Ivalyn Lye
Here's another one:
"This is my first try on fyfy on the day care service and I find Karen did take good care of my 8-mth old puppy very well. My puppy enjoyed herself very much by looking at the photos and videos Karen sent. I will engage her day care service for my puppy again." – Justin Chew
10. Petronize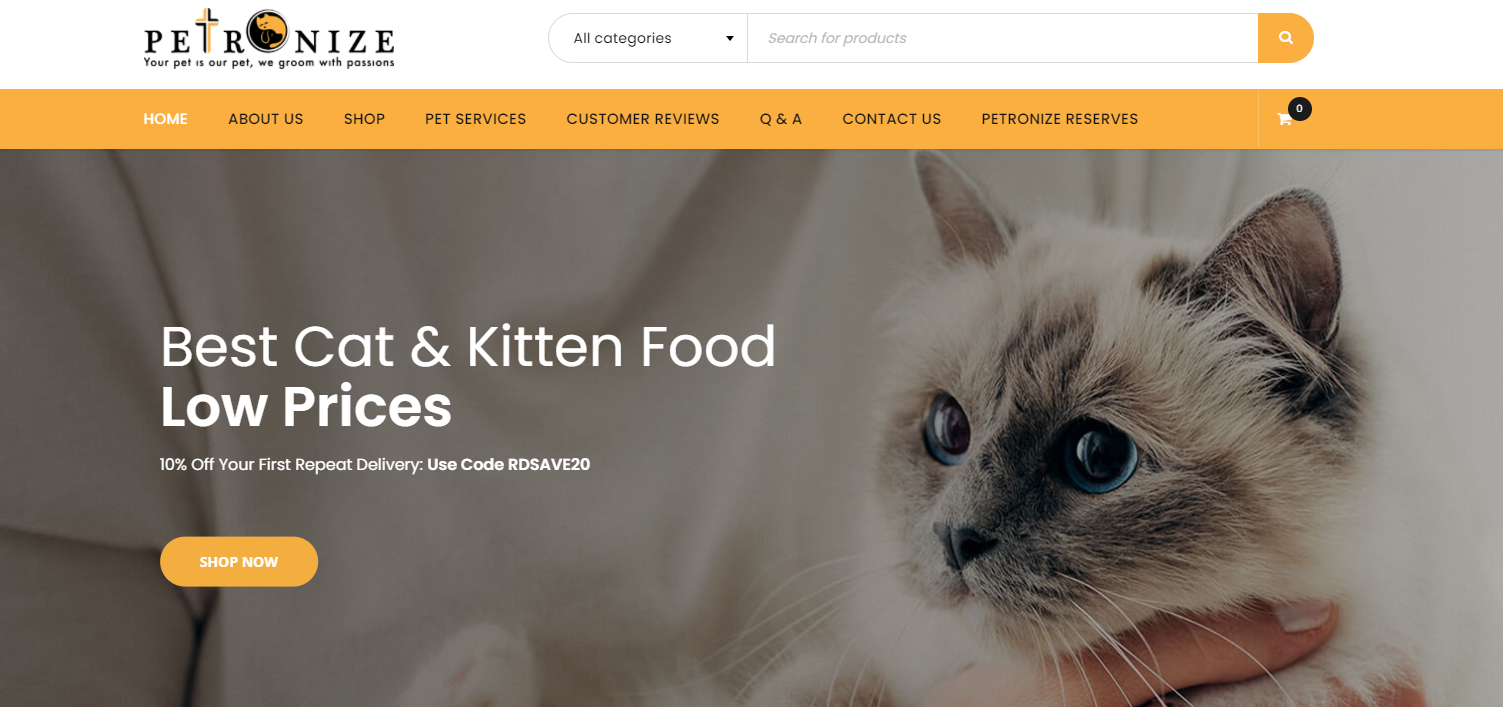 BEST FOR
Dog Boarding
SERVICES
Pet Grooming
Pet Day Care
Pet Boarding
Other Pet Services
WEBSITE
https://petronize.sg/
ADDRESS
Blk 18 Upper Boon Keng Road #01-1135 Singapore 380018
CONTACT DETAILS
PHONE NUMBER
9871-7593
EMAIL ADDRESS
[email protected]
OPERATING HOURS
Contact for more details
Petronize is an excellent choice for Dog Boarding if you're looking to get away for a few days at a time. The team's 8 years' worth of experience allows them to competently manage Furkids, ensuring their health and safety while you're gone.
The environment they provide is one of the best, with air-condition available alongside fresh water and two-time daily feedings. Staff also keeps a close eye on every pet to ensure their safety when mingling with others. 
Highlights
Below 7kg @ $35 per night
Below 14kg @ $45 per night
Above 21kg @$55 per night
And that's it for our list of the best dog hotels in Singapore! Have you already decided which place is perfect for your furkids? Tell us all about it!
And for those who are relocating into another country or moving into Singapore with their pets, check out our list of some of the places that provide the best pet relocation in Singapore!