20 Places to Vent and De-Stress in Singapore
In a previous post on why Singaporeans are so stressed, we mentioned how 20% of survey respondents felt they can't handle stress very well. Concerns ranging from family to finances are typically behind this.
So if you find yourself asking "Where can I release stress in Singapore?" after a particularly trying day (or week), fret not. We've got your back with this post.
Where can you go to vent and de-stress in Singapore?
Here's where you can go to vent and de-stress in Singapore:
Relaxing Restaurants and Quiet Bars in Singapore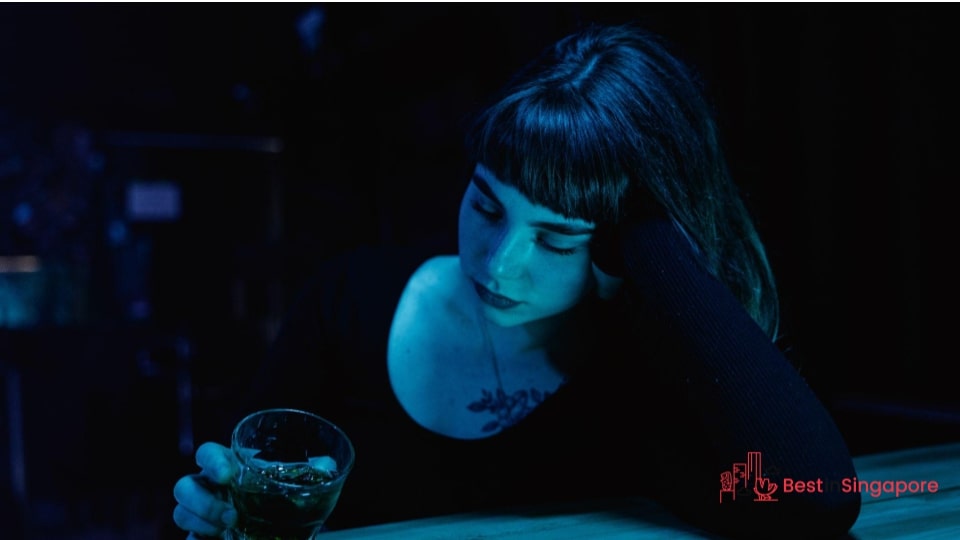 If your idea of de-stressing involves putting yummy things in your mouth, then this section is for you. It's about where to eat your feelings and drink to de-stress.
We looked up some of the best cocktail bars and restaurants with menus that truly define comfort food. So read on to know where you can drown your frustrations in some delectable food and beverage.
1. Kindred Folk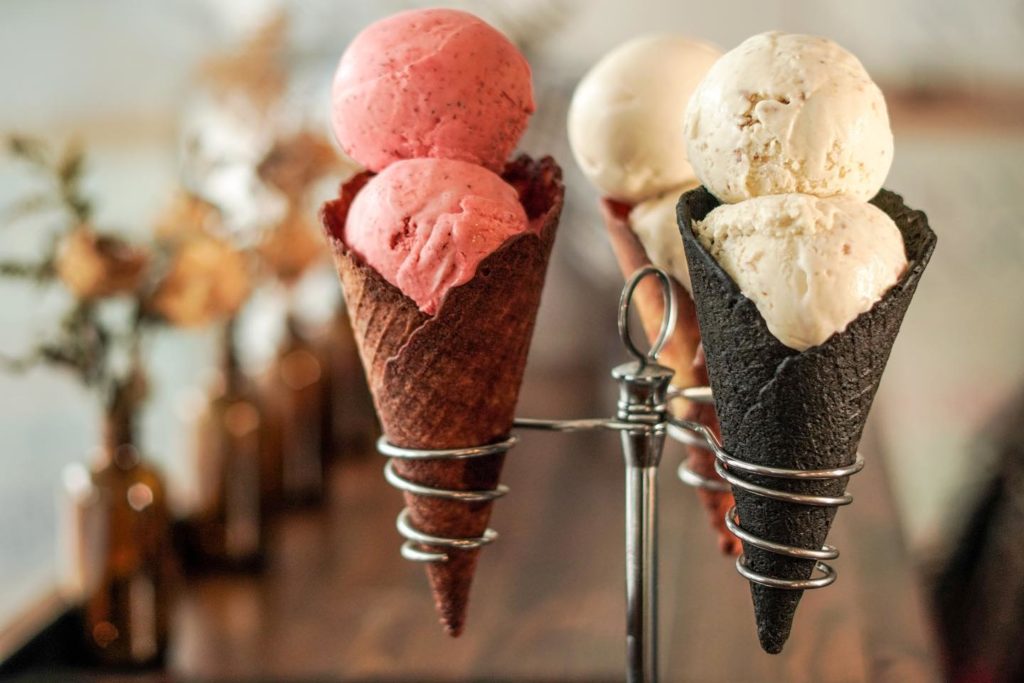 Location: 9 King Albert Park #01-67 Singapore 598332
Operating hours:
Tuesday to Thursday and Sunday: noon – 10 PM
Friday to Saturday: noon – 11 PM
How to get there: Take the Downtown Line or the 174, 184, 61, 67, or 985 Buses
How many licks of an ice cream cone does it take to melt your stress away? The answer might lie in one of the best ice cream places in Singapore.
Kindred Folk specialises in handmade ice cream with fresh flavours ranging from banana crumble to sea-salt gula coconut. These imaginative concoctions will surely keep anxiety at bay while making your palate and tummy happy.
It does same-day and advanced order island-wide delivery as well. So for those days when you're anticipating more stress than usual, why not keep a pint (or two) in the freezer?
2. Wild Honey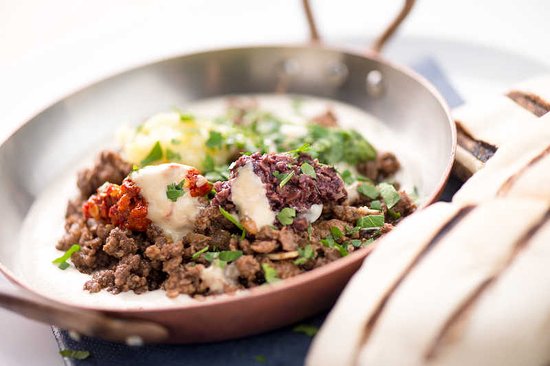 Location: #03-01/02 Mandarin Gallery, 333A Orchard Rd, Singapore 238897
Operating hours:
Mondays: 9 AM – 6 PM (last order 5 PM)
Tuesday to Thursday and Sunday: 9 AM – 9:30 PM (last order 8:30 PM)
Friday, Saturday, and eve of public holidays: 9 AM – 10:30 PM (last order 9 PM)
How to get there: Take the Circle, Downtown, or East West Lines or the 10, 522, or 70 Buses
A wise man named Ron Swanson once said that "There has never been a sadness that can't be cured by breakfast food." We tend to agree, especially if it involves one of the best breakfast places in Singapore.
Wild Honey is a great go-to for when you want a sumptuous breakfast any time of the day. And when it's a stressful situation you're facing, you deserve only the tastiest meals lovingly made from scratch.
From Parisian cuisine to something from New York, you can forget all your troubles with breakfast from Wild Honey. Its dishes represent delectable global cuisine, with a variety of colours, textures, and flavours to perk up the palate.
3. Smoke and Mirrors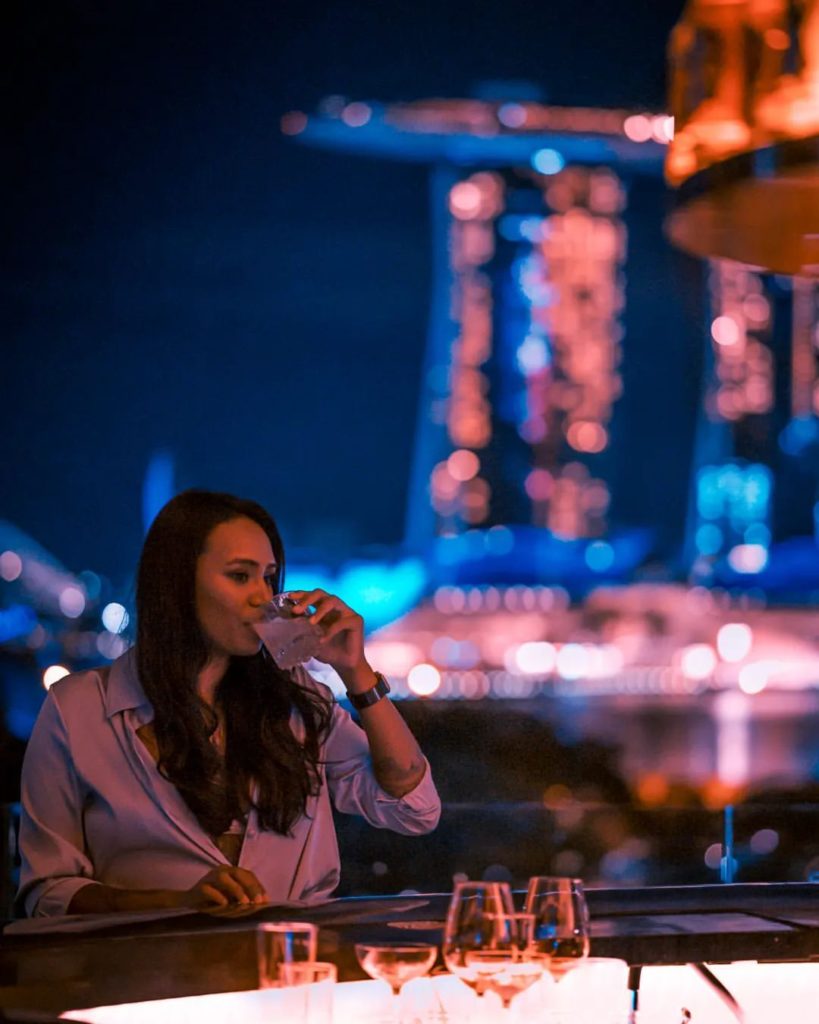 Location: 1 St Andrew's Road, #06-01, National Gallery Singapore, Singapore, Singapore
Operating hours:
Monday to Wednesday: 6 PM – midnight
Thursday to Saturday: 6 PM – 1 AM
Sunday: 5 PM – midnight
How to get there: Take the East West or the North East Lines or the 10, 24, 166, 197, 61, 75, 80, or 961 Buses
We won't encourage anyone to drink their frustrations away all the time. However, if you happen to find yourself in one of the best bars in Singapore atop an actual art gallery, you might as well enjoy the experience.
Smoke and Mirrors is a rooftop bar above the National Gallery Singapore. It has become a favourite place for creative cocktails with a casual city chic dress code.
Because of its artful location, you can expect classic cocktails to have exciting new twists. The drinks are guided by art principles and interpret Southeast Asian art pieces.
Sounds like something to wash away your woes? Reservation slots are open two weeks ahead, but it's easy enough to do via the website.
4. Wine Connection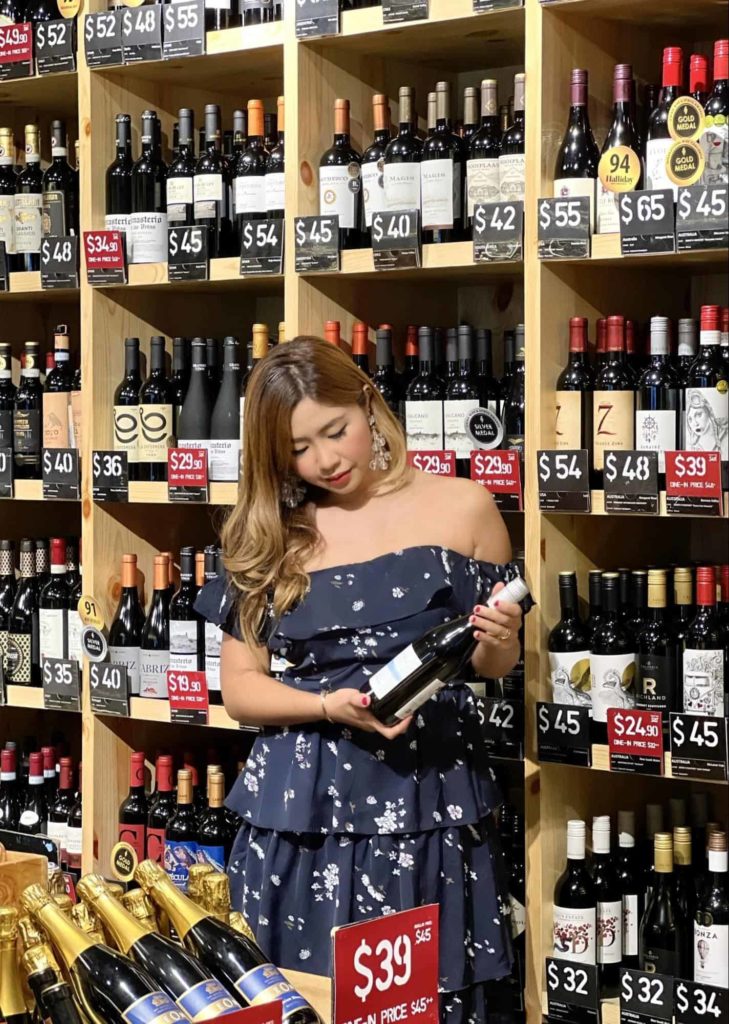 Location: Blk 203 Wing A, Henderson Road #12-03, Henderson Industrial Park Singapore 159546
Operating hours:
Sunday to Wednesday: 11:30 AM – 11 PM
Thursday to Saturday: 11:30 AM – midnight
How to get there: Take the 106, 143, or 502 Buses
It's perfectly understandable to want to stay at home and maybe call up your favourite alcohol delivery service to bring your preferred booze. After all, what better place to de-stress than in the comfort of your own home?
However, there's something poetic about going to an actual wine shop like Wine Connection and looking through vintages you might want to try. And the fact that it also sells cheese, beer, and other liquor and spirits adds to the fun.
The great news is that there are dozens of Wine Connection branches all over Singapore, so you won't run out of your favourite alcoholic beverage. And it's open daily too!
5. Basilico at The Regent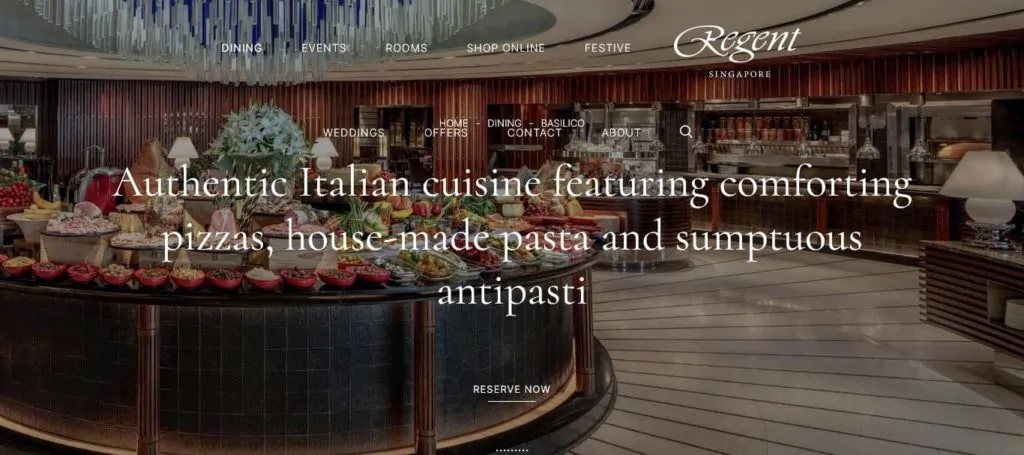 Location: Level 2, 1 Cuscaden Road, Singapore 249715
Operating hours:
Breakfast: 6:30 AM to 10:30 AM daily
Lunch: Monday to Friday: noon to 3 PM (last order at 2:30 PM)
Brunch: Saturday and Sunday: noon to 3:30 PM (last order at 3 PM)
Dinner: 6:30 PM to 10:30 PM daily (last order at 10 PM)
How to get there: Take the Thomson Eastcoast Line or the 106, 36, 502, 75, or 77 Buses
Sometimes, when the going gets tough, the best recourse is to drown yourself in carbs. Luckily, we can recommend one of the top buffet places in Singapore specialising in Italian cuisine for this purpose.
Basilico at The Regent elevates comfort food to fine art. Authenticity is at the forefront, so you can expect fresh ingredients from antipasti to Italian desserts.
So the next time you're feeling stressed about things, why not treat yourself to a reservation at Basilico? The dining experience can make you feel pampered and special, which is always a good thing.
Places to Vent Anger in Singapore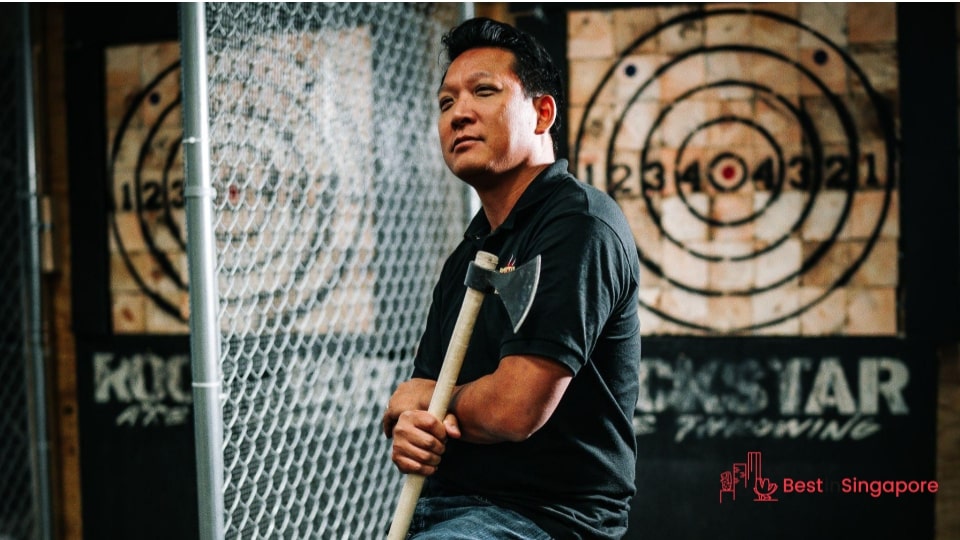 What better way to vent your frustration in Singapore than to literally throw punches or hit things? We found you safe places where can you literally throw a fit!
6. The Axe Factor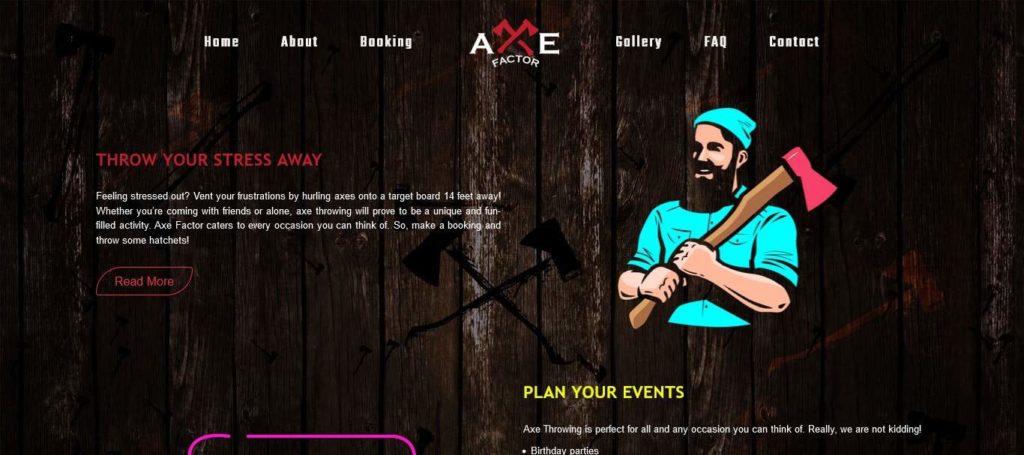 Location: 200 Turf Club, Rd #01-32A/B & 34A/B, Singapore 287994
Operating hours: Tuesday to Sunday: noon – 10 PM
How to get there: Take the Sixth Avenue MRT or the Grandstand shuttle bus
Axe Factor encourages clients to "throw your stress away." It's a safe place to vent your frustrations by hurling axes onto a target board that's around 14 feet away from you.
This type of decompression activity is fast gaining popularity all over the world, and it comes as no surprise. Sometimes all you need to properly blow off steam is to throw an axe and watch it land satisfyingly on your target.
This particular venting method might not make it to the list of best mental health tips and practices in Singapore. However, as far as visualising the reason for your stress and anxiety goes (and hitting the mark), it's pretty top-notch.
7. The Fragment Room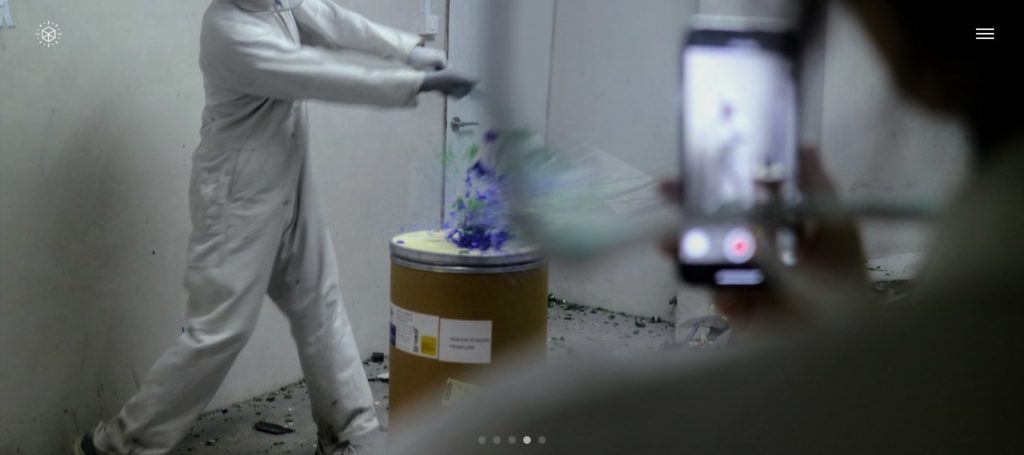 Location: 490 MacPherson Road Singapore 368198
Operating hours: Monday to Sunday: noon – 10 PM
How to get there: Take the Northeast Line or the 130, 145, 147, or 65 Buses
Computers need to defrag for optimal performance. In contrast, the Fragment Room—the first "rage room" in Singapore—is built as a safe space to vent anger by smashing things to bits instead.
You can smash things alone or with a group of fellow stressed-out people. And yes, activating your beast mode is highly encouraged at the Fragment Room.
It's instant gratification in the starkest, rawest sense. You gear up, break things like old television sets and glow-in-the-dark stuff, and leave feeling much better!
8. Splat Paint House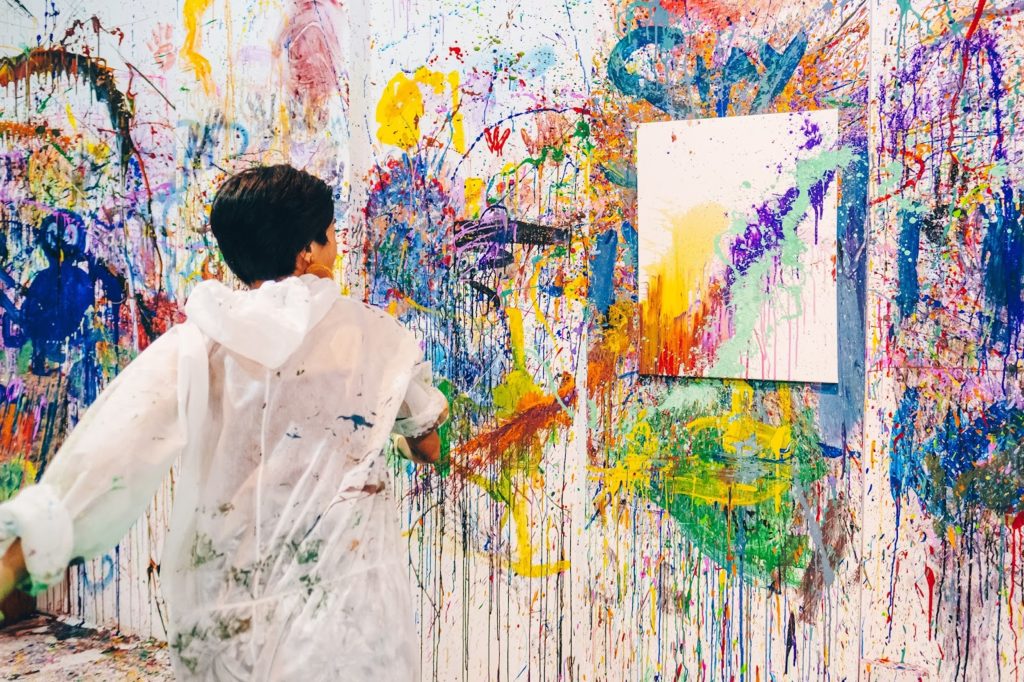 Location: 207A Upper Thomson Road, Singapore, Singapore
Operating hours:
Tuesday to Friday: 3 PM – 9 PM
Saturdays: 11 AM – 9 PM
Sundays: 11 AM – 8 PM
How to get there: Take the Marymount MRT or the 410G Bus
At Splat Paint House, you can turn your stress into a creative mess. It's a different take on art jamming in Singapore because you can do it in the dark with UV paint for added fun.
If you like the idea of throwing things (but make it artsy!), consider this creative way to de-stress in Singapore. It's a cathartic and colourful way to vent your frustrations and come up with an accidental masterpiece while you're at it.
You can also have your weapon of painterly choice ranging from squirt bottles, syringes, and even squirt guns! So channel your inner Pollock and squash that anxiety with gestural abstraction at the Splat Paint House.
9. Singapore Gun Club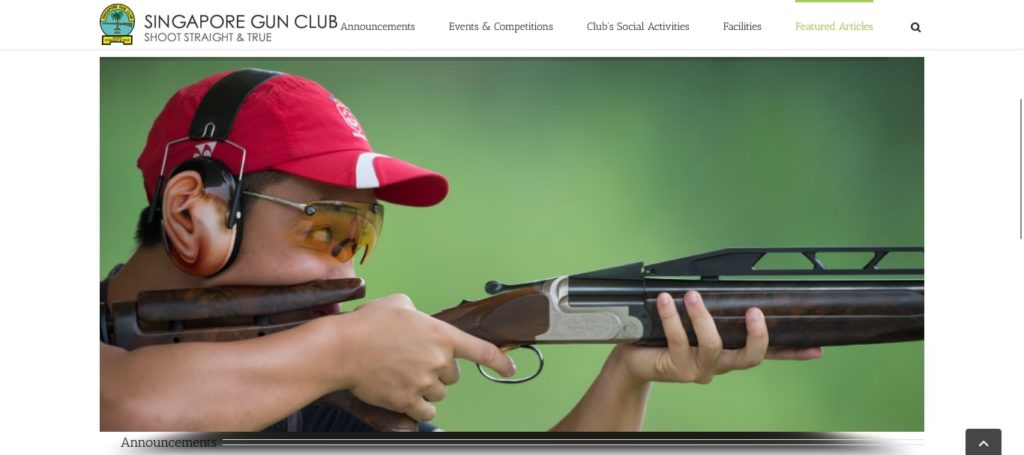 Location: 990 Old Choa Chu Kang Road Singapore 699814
Operating hours: Refer to upcoming competitions and courses
How to get there: Take the 172 or 975 Buses or the North South Line
Summon your inner marksman and be responsible while de-stressing and venting your frustrations. The Singapore Gun Club is a place to see how well you can shoot targets that are airborne.
Don't worry, though, because these targets are made of clay and aren't living things. It's a way to "hunt" without actually hurting anything.
And if you like the idea of relieving your stress this way, you can consider signing up for an annual membership with the club. Courses and competitions are done regularly, so you can hone your marksmanship skills too!
10. AMPED Trampoline Park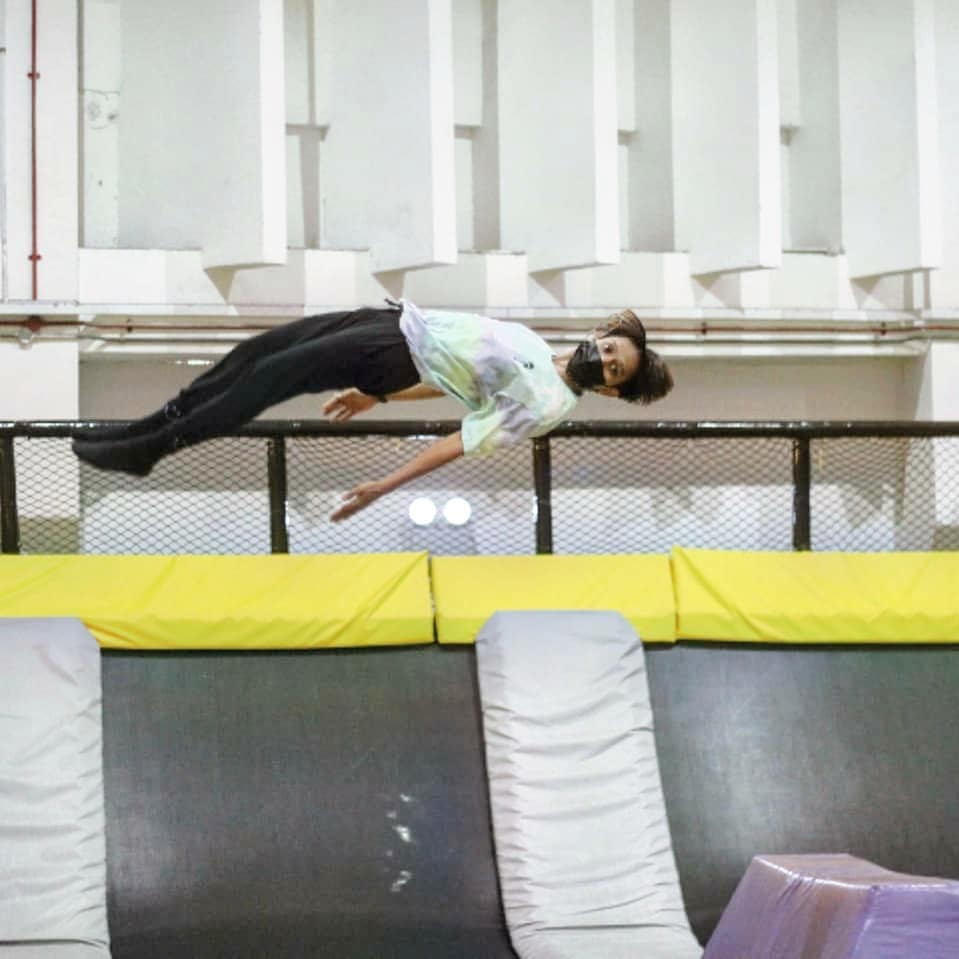 Location: 46 Kim Yam Road #02-11 Singapore, Singapore 239351
Operating hours:
Monday: 9 AM – 7 PM
Tuesday to Friday: 9 AM – 8 PM
Saturday to Sunday: 9 AM – 9 PM
How to get there: Take the East West Line or the 157, 187, 198, 98, or 99 Buses
If the idea of transforming your stress into adrenaline appeals to you, check out AMPED Trampoline Park. It features 35 trampolines, all interconnected to allow various activities that can help you bounce away your anger and anxiety.
Tools and amenities are designed to make you energised, excited, and worry-free. There are foam pits, dodgeball arenas, slam-dunk zones, and other spaces that can keep your mind and body away from your troubles.
And it's a great way to get fit, especially if you book a session with other people!
Pet Cafes in Singapore
As a responsible caretaker, it's your job to know how to have happy and healthy pets. But did you know that these can help you have warm fuzzy feels when you need to de-stress too?
Here's where you can cuddle some cuties to calm your mind and body.
11. Catopia
Location: 46A Dunlop Street, Singapore, Singapore
Operating hours: Daily: 10 AM – 6 PM
How to get there: Take the Downtown or Northeast Line or the 67, 65, 131, or 147 Buses
Catopia Cat Cafe promises a thera-purr-tic time for its clients. Calling itself "the most pawsome cat cafe in Singapore," it provides a safe social environment for both cats and customers as they interact.
For proper cat care, Catopia makes sure that the clients comply with the house rules, including not allowing the cats to lick their hands and fingers or attempting to pick up the cats and carry them.
But don't worry if you wish to snuggle with some because some of the cats are likely to sit close to you for a pet or two. It's a great way to express boundaries and consent within a shared space.
12. Wooftopia Pet Cafe
Location: 200 Turf Club Road, The Grandstand, #01-29 Singapore, Singapore 28799
Operating hours:
Monday, Wednesday to Friday: 2 PM – 9 PM
Saturday to Sunday: 11 AM – 10 PM
How to get there: Take the Downtown Line or the 151, 156, 67, 174, 852, or 970 Buses
Wooftopia is considered by many as one of the top dog cafes in Singapore—and with good reason. It's a safe haven where you can have a snack with your favourite canine companion in tow.
It's a spacious, clean, and inviting cafe that offers menus for both dogs and fur parents. The dog meals are customisable, so your fur baby can enjoy its preferred meat, sides, glaze, and even sprinkles!
So if your dog makes you happy and helps you de-stress, why not spend some quality time together in a cafe where both of you can relax and enjoy good food?
13. Meomi Cat Cafe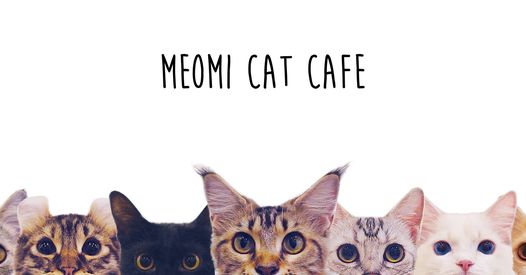 Location: 668 North Bridge Road Singapore, Singapore 188801
Operating hours: Daily: 11 AM – 8 PM (reservations required)
How to get there: Take the Downtown or East West line or the 100, 107, 33, 61, 851, or 851E Buses
We can't pass up the opportunity to review another cat cafe in today's post, especially with felines as adorable as the ones in Meomi Cat Cafe. The furry residents like Mario, George, and Curly might vie for your attention as soon as you step in.
The cafe has a relaxing and cosy vibe with the cats gently snoozing or trying to come up for pets. The staff are on-hand to explain the personality of some of the cats so it would feel like you are really getting to know them.
If your idea of de-stressing is being around furry felines and getting to snuggle with them, visit Meomi Cat Cafe soon. And you can do it over a hot cup of coffee too!
Farms to Visit in Singapore
Gardening can be a serene way to battle anxiety and worry. If you don't have your own urban garden, consider visiting these urban farms in Singapore instead.
14. Edible Garden City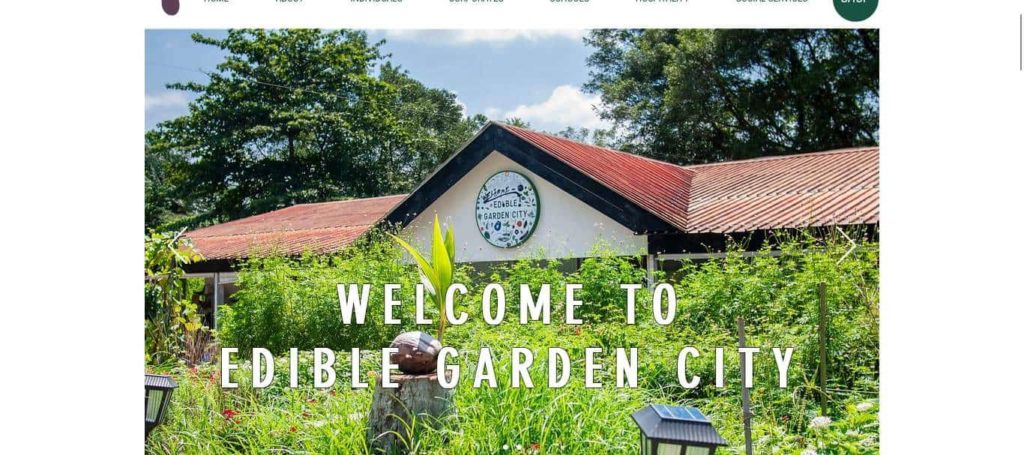 Location: 60 Jalan Penjara, Singapore 149375
Operating hours: Refer to tours and workshops schedules
How to get there: Take the 32 or 122 Buses or the Queenstown MRT
Ever wanted to know how to make a pollinator garden but never got around to it? There's no time like the present to learn how.
There's a Silver Academy for would-be gardeners (aged 50 years and above) to know about gardening basics, pest management, growing microgreens, and more. You can also learn to grow your own food via its workshops and scheduled tours.
At Edible Garden City, you can try urban gardening as a means to escape the concrete jungle and all the anxiety it brings. With a bit of a green thumb and a lot of enthusiasm, it can become a calming way to de-stress in Singapore.
15. BollyWood Veggies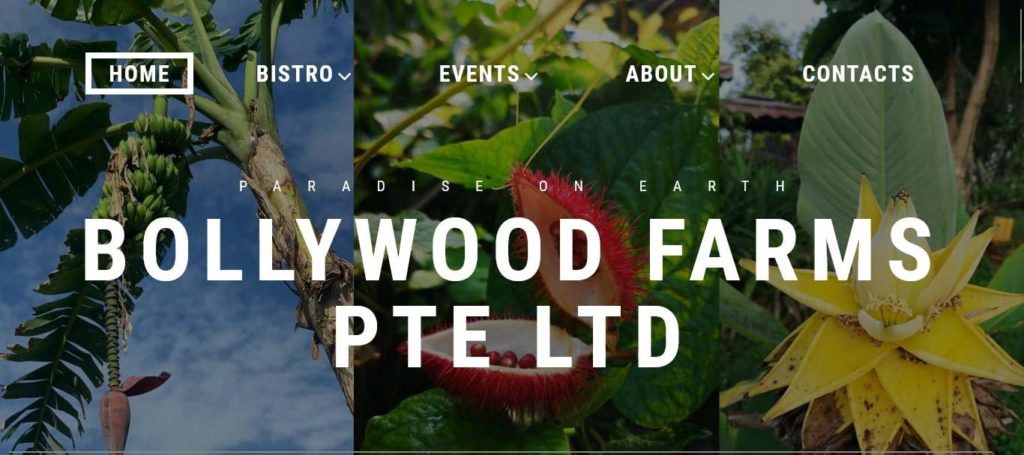 Location: 100 Neo Tiew Road (Kranji) Singapore 719026
Operating hours:
Monday to Friday: 8 AM – 4 PM
Saturday to Sunday: 7 AM – 4 PM
How to get there: Take the NSRCC Kranji shuttle or the 975 Bus
You won't need to be a vegetarian or vegan to appreciate what BollyWood Veggies has to offer. This farm is set in a rustic Kranji Countryside and is worth a bit of a road trip if nature immersion can keep you stress-free.
There are farm tours and activities to enjoy for most of the year here. There are also indoor culinary classes if you want to learn how to make tasty and healthy meals from freshly harvested produce.
It helps to know that the founders of BollyWood Veggies also built the farm during a particularly stressful and tragic time of their lives. Today, it continues to employ less fortunate Singaporeans and those from marginalised sectors.
Fitness Activities in Singapore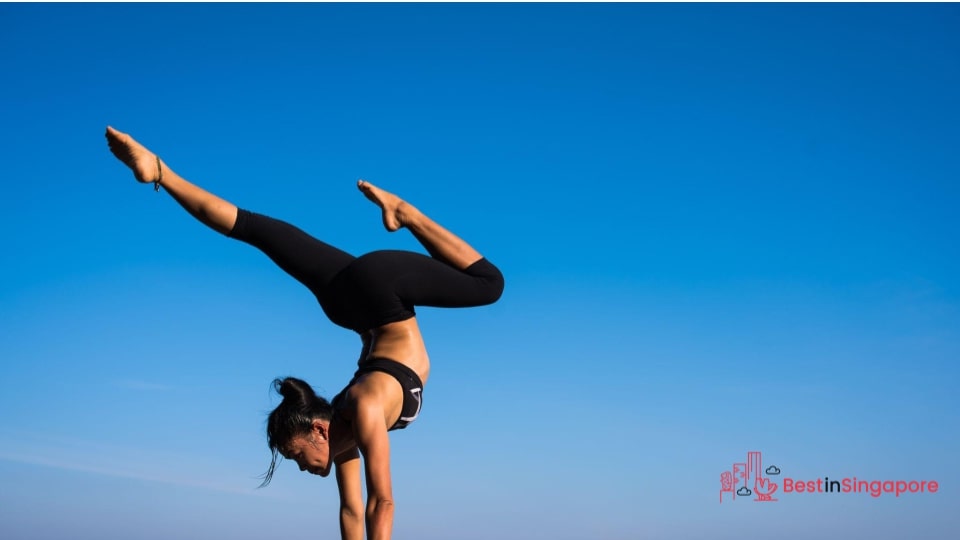 The best yoga classes in Singapore will advocate not just a healthy mind and body but an entire lifestyle. So instead of throwing a fit, why don't you stay fit with these activities to de-stress in Singapore?
16. Jyan Yoga Studio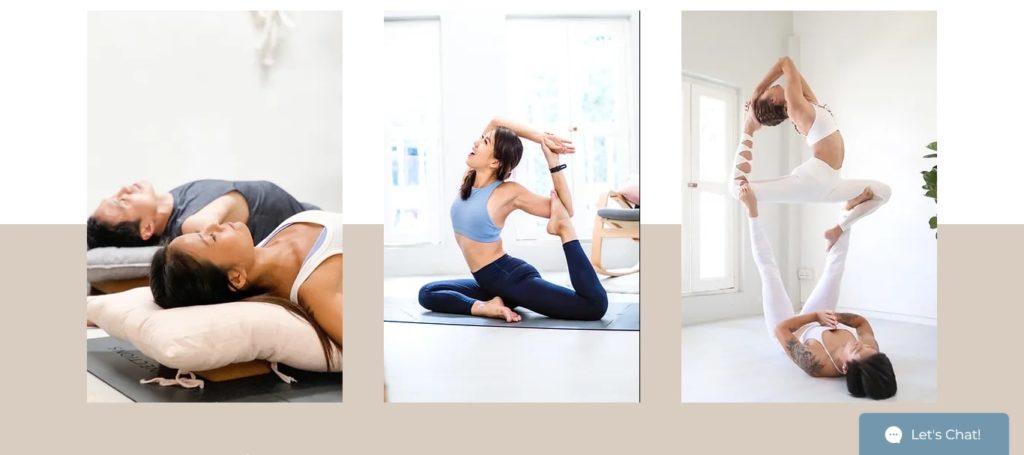 Location: 64A Prinsep Street, Singapore 188667
Operating hours: Find a class schedule here
How to get there: Take the 131, 147, 166, 57, or 851 Buses
Jyan Yoga believes in "working in, working out, and making connections." Its practitioners also aim to honour all aspects of themselves.
This means that you can come in laden with stress and anxiety and work towards finding peace, inspiration, and friendship while in the studio. Introspection and healthy workouts for the mind and body are the tools that Jyan Yoga works with.
There are also intention and manifestation workshops being offered if you want to create your own path to a stress-free, successful life. Look through the Jyan Yoga calendar to check out the schedule for these sessions.
17. Zesty Kickz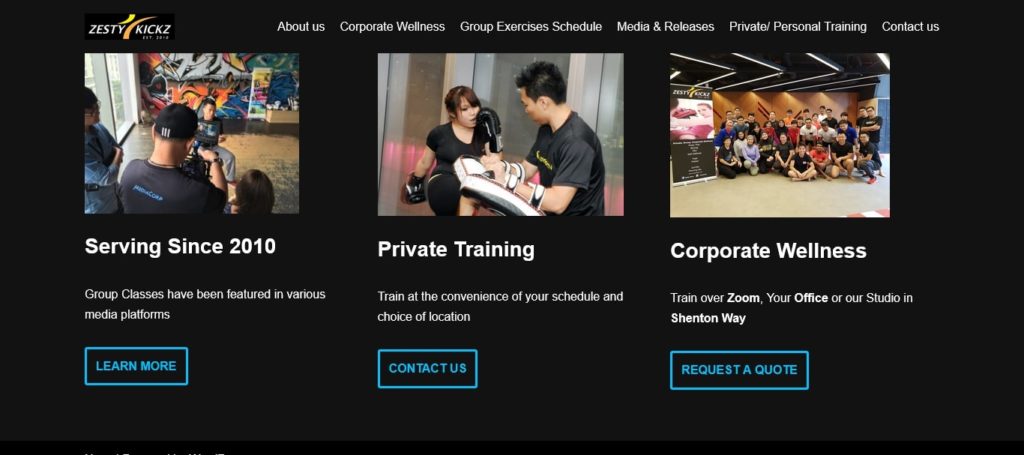 Location: 6A, #02-25 Shenton Way, Downtown Gallery, Singapore 068815
Operating hours: Monday to Friday: 10:30 AM – 9 PM
How to get there: Take the East West Line or the 10, 130, 167, 97, or 655 Buses
Endorphins work best when a serious workout or exercise session is involved. And if it can help you with self-defence training, even better!
We consider Zesty Kicks as one of the top kickboxing gyms in Singapore. It's also a great way to decompress and get a high-intensity workout to make you forget about things that are bothering you.
And since those kicks, dodges, and punches often come with verbal affirmations, you can vent all you want while in a Muay Thai or circuit training class! Just make sure you'll shout out something that won't offend others in the gym though.
18. Converge Studios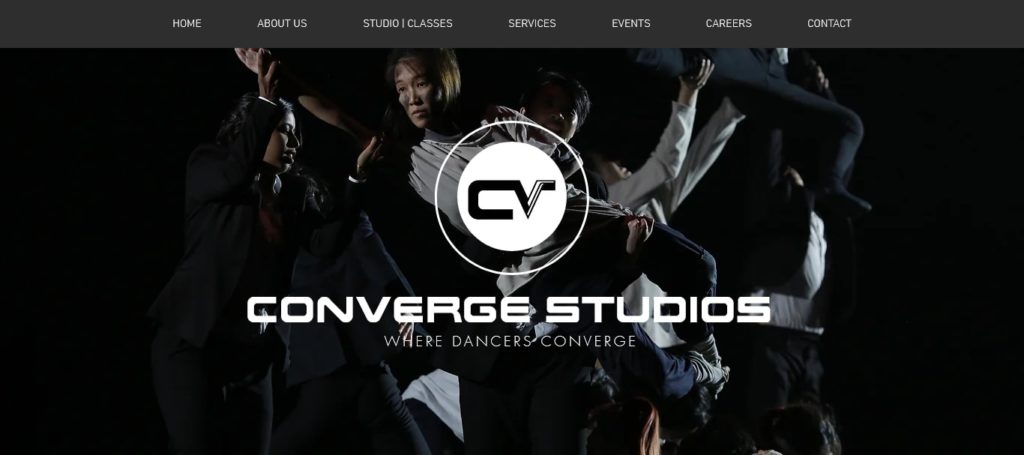 Location: 60A Orchard Road, #B1-04/05/06, S(238890)
Operating hours:
Monday to Friday: 5.30 PM – 10:30 PM
Saturday: 10:30 AM – 6 PM
​Sunday: 10:30 AM – 4:45 PM
How to get there: Take the Dhoby Ghaut NEL MRT
As that classic 80's kids' show goes, "Dance your cares away, worries for another day!" And if that belief works for little Fraggle muppets, we're sure that the best dance classes in Singapore can work for your cares too.
Converge Studios teaches contemporary dance styles to those who want to learn hip-hop, urban fusion, locking, K-pop, and others. It's a great way to get your groove on and let loose so you won't feel stressed for long.
And if you make it a habit, you might just find yourself with a fit and toned dancer body! Now, who'll ever get stressed with that kind of benefit?
19. Swim Hub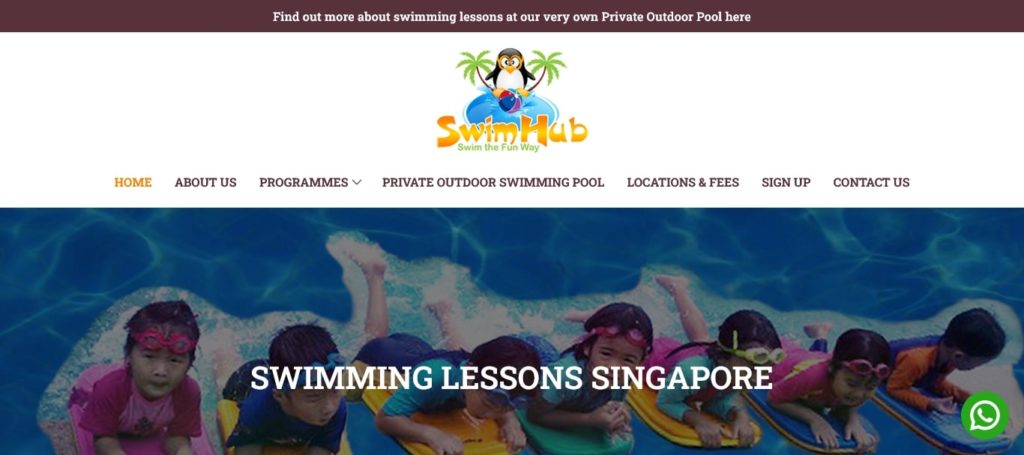 Location: 10 Anson Road, #27-15 International Plaza, Singapore 079903
Operating hours: Daily: 9 AM to 9 PM
How to get there: Take the East West Line or the 10, 167, 57, 655, 667, or 97E Buses
Swimming is another good way to keep your mind off the accumulated anxieties you have from the previous day (week, month, or year). It's a good total body workout that won't make you sweat and make you feel refreshed.
And if you don't know how to swim yet, don't fret. There are plenty of great swimming coaches in Singapore just waiting to make you waterproof and to move confidently in the water.
For instance, Swim Hub is a swimming school offering flexible classes for everyone, from toddlers to adults. You can learn to swim like a pro in no time and learn first aid and other techniques as well.
20. Westwood Bowl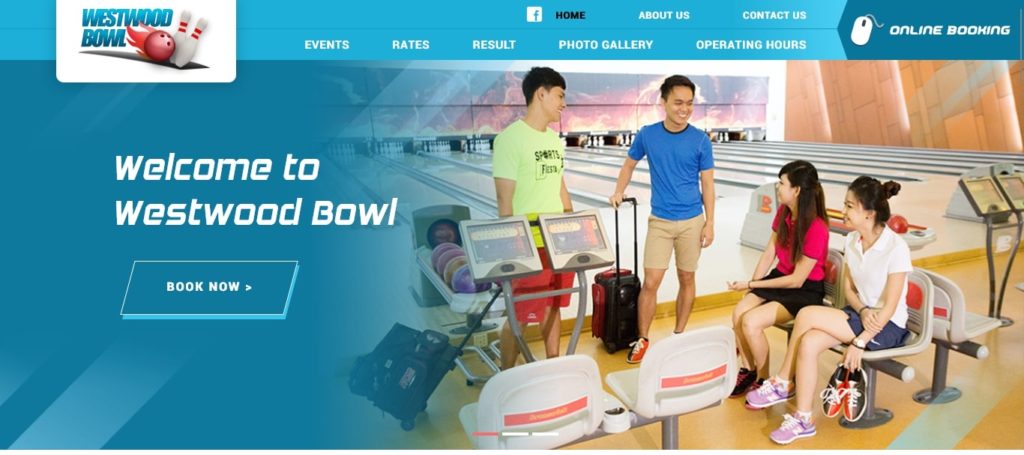 Location: 91 Bukit Batok West Ave 2 Singapore 659206
Operating hours:
Monday to Thursday: 9 AM – 1 AM
Friday: 9 AM – 2 AM
Saturday: 8:30 AM – 3 AM
Sunday: 8:30 AM – 1 AM
How to get there: Take the North South Line or the 160, 160M, 180, 944, or 991 Buses
Westwood Bowl is a great bowling place in Singapore where entire families and groups of friends choose to unwind after a long hectic work week. There are two dozen fully equipped bowling lanes to make the experience a smooth and fun one.
It doesn't matter if you're an amateur or a skilled bowler. Once your eyes are on the prize (or prestige), all your anxieties will melt away and you'll just want to bowl a perfect game.
And have you ever seen a bowler lose their cool? No? Then you might be on to something there.
At The End of the Day…
These recommended places to vent and de-stress in Singapore will merely provide temporary relief. If you feel that your stress is compromising your quality of life, perhaps it's time to consider therapy.
We have resources to help you get to the root of your stress and anxiety, including a review of the best psychiatrists in Singapore and some reputable grief counselling professionals.
Because at the end of the day, you deserve lasting peace of mind.