The 29 Best Wine Shops in Singapore
After a long week of going through a busy schedule and meeting deadlines, wouldn't it be great to spend your day off at the best wine shop in Singapore? You can pick up a bottle to take home and enjoy while laying back and relaxing.
If that's your thing, you're on the right page, as we've searched all over the island to find the best wine shops in Singapore. Take a look at our list below to see their collections, accessible locations, and great deals.
1.  1855 The Bottle Shop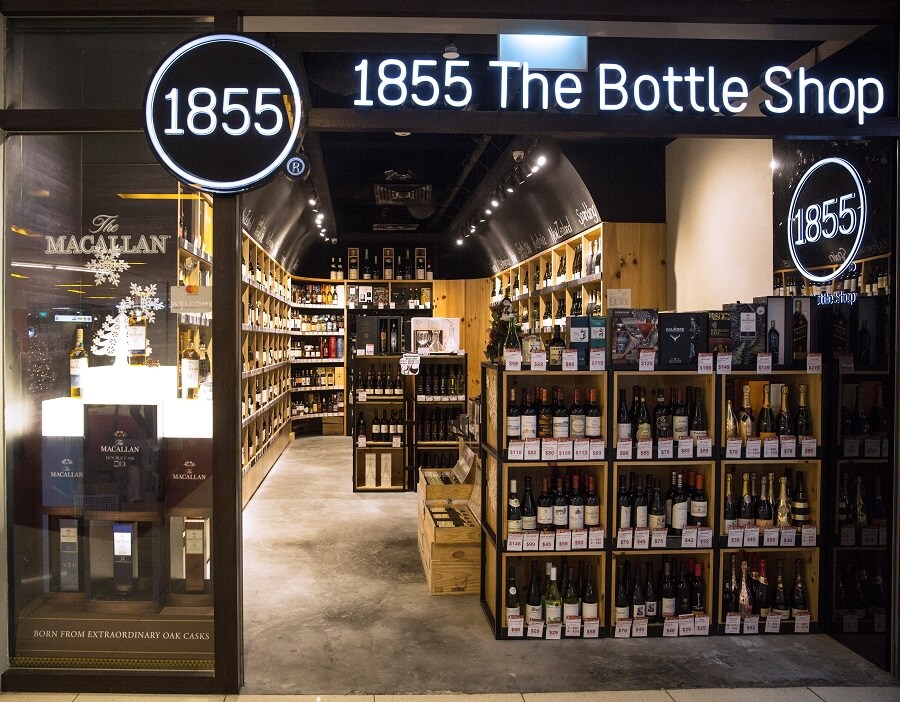 When we talk about wines, many locals and tourists have always mentioned 1855 The Bottle Shop. This is because they offer premium wine collections coming from all over the world and this includes red wine, white wine, rose wine, sparkling, and more!
They feature several famous wine brands and all are curated for quality. Their price range starts for as low as $50 and for the discounted ones, you can even get them at a cheaper cost!
Highlights
Wine accessories
Free wine delivery service
Special monthly promotions
Customer Reviews
Customers were very pleased with the wine collections, cosy ambience, and overall services of 1855 The Bottle Shop. These are the reasons they're one of the best wine shops in Singapore.
A customer from Google Reviews wrote:
"Great place. Really love the ambience. There are so many bottles of wine to select from. I absolutely enjoyed the Macallan and Lagavulin. A cozy place with a bunch of friends and you will have a great time there!"
2.  Wine Connection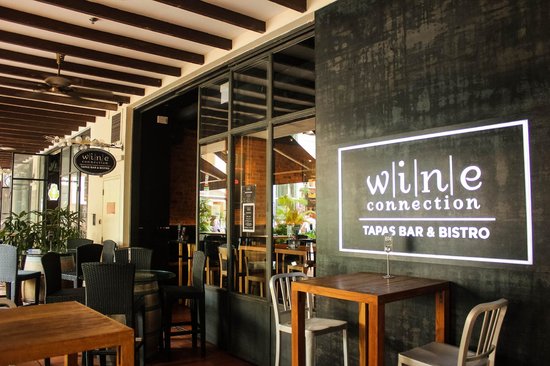 Wine Connection has a series of award-winning classic wines. They have red wines, champagnes, sparkling, and many more!
Aside from being one of the best wine shops in Singapore, they've also established wine-themed restaurants all over the island. You can also join their VIP Wine Club so you can receive gifts and special promotions!
Highlights
Wine accessories
Cheese delivery
Customer Reviews
Many customers have enjoyed their stay at Wine Connection because of the wide range of wine collections and affordable prices as well. A customer gave this feedback on Google Reviews:
"Good place for reasonable wines below $50. Great selection of reds, white and champagne. I found the prices here cheaper than many places elsewhere. Wines on the higher price range may not necessary be much cheaper here but it may be a case of demand and supply. If you purchase to go, wines are cheaper than if you purchase to drink in."
3.  Merchants Wine Cellar and Store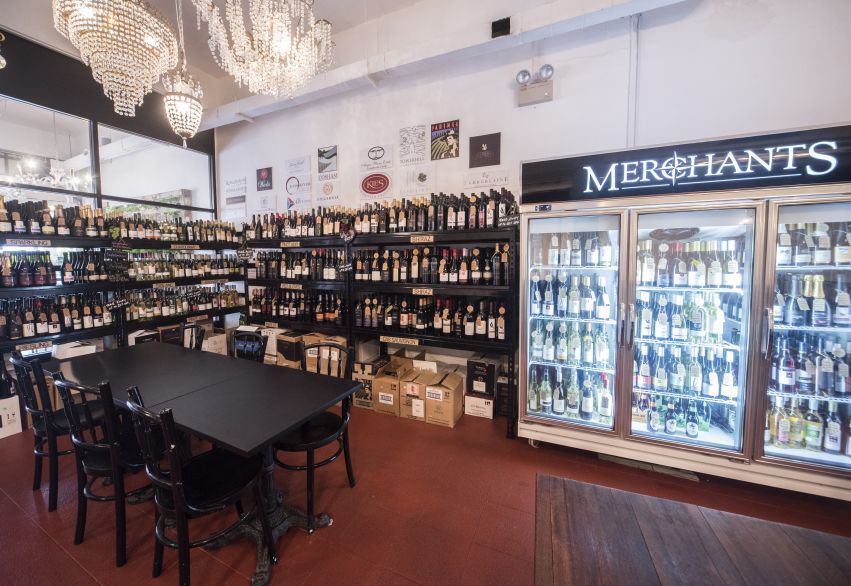 | | |
| --- | --- |
| BEST FOR  | Independent winemakers' collections |
| WEBSITE | Facebook |
| CONTACT DETAILS | +65 6440 0892 |
Merchants Wine Cellar and Store is known for being a launch platform of startups and independent winemakers in Asia. So, if you're into new and refreshing wine selections, they may be the best wine shop in Singapore for you!
They also take pride in their broad range of wines from Australian regions and bistro-style food menu with valuable set meals. You can easily find their locations as they have several outlets around the country.
Highlights
Wine collections from Australian regions
Accessible locations
4.  Fine Wines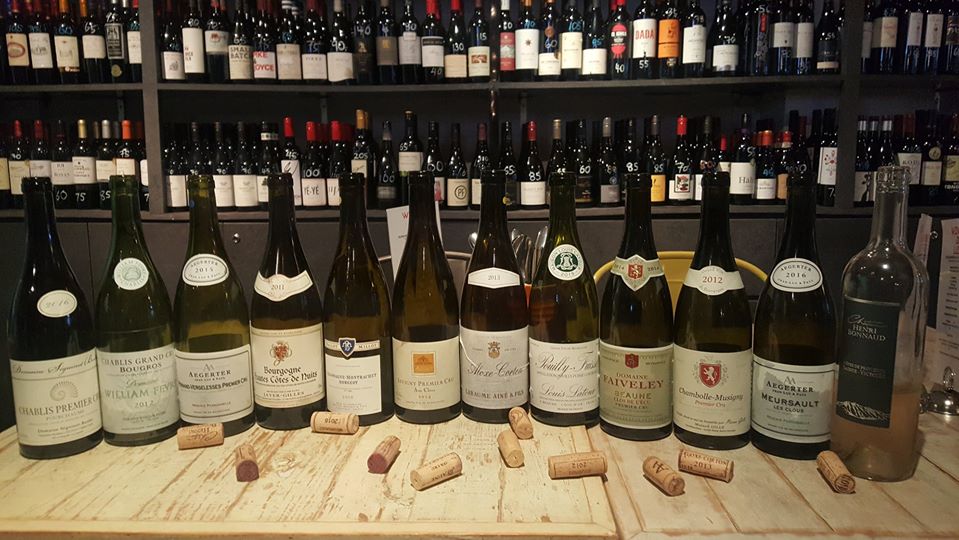 BEST FOR 
Customised wine packages for catering events
PRICING
Collections
WEBSITE
https://www.finewines.com.sg/
ADDRESS
114 Lavender Street #02-60 CT Hub 2 Singapore 338729
CONTACT DETAILS
 +65 6385 2438
OPERATING HOURS
Mon – Fri: 10am – 6pm
Sat: 10am – 5pm
If you're looking for the best wine shop in Singapore that offers wine catering services, then you should visit Fine Wines! They have a premium set of wines available at the lowest possible price.
They provide full-service wine catering for personal and corporate events and their services include customised wine lists, wine servers, cheese pairing selection, and many more.
Highlights
Wine lessons
Private wine tasting
Free delivery
Special promotions
Customer Reviews
Fine Wines has gained the attention of many customers who had a delightful experience because of their premium yet cost-effective selections. A customer from Google Reviews posted this feedback:
"Great wine merchant. Has a superb collection of premium wines at very reasonable prices. What is great are the wine tastings and bring your own bottle dinners the owner hosts. Here you get to enjoy premium wines at a fraction of the price of a bottle. Also the wine classes are well conducted."
5.  Artisan Cellars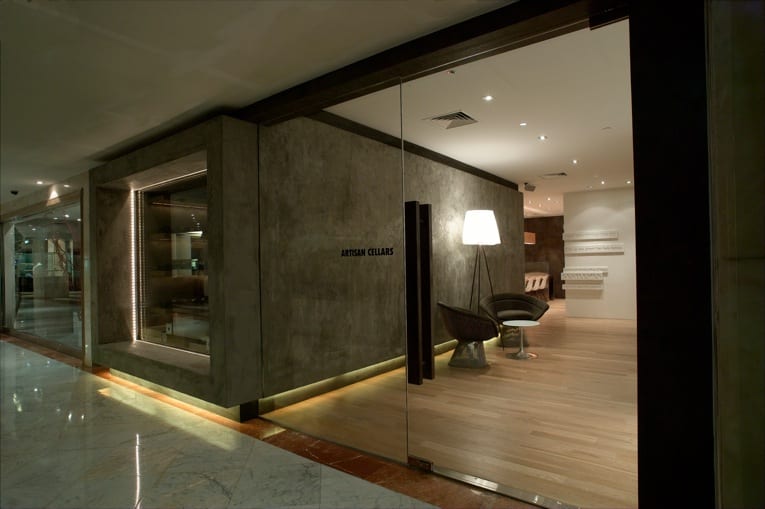 BEST FOR 
Organic wine collections
PRICING
Collections
WEBSITE
https://www.artisan-cellars.com/
ADDRESS
390 Orchard Road • B1-01 Palais Renaissance • Singapore 238871
CONTACT DETAILS
+65.6838.0373
OPERATING HOURS
Mon-Fri: 9 am to 6 pm
Closed on weekends and public holidays
Artisan Cellars features handcrafted original wines from different parts of the world, bringing you high-quality and unique collections. Their wines are also made with sustainable and organic processes to make them pure and natural.
They have champagne, burgundy, and more… and all are offered at affordable prices. This is why many consider them to be the best wine shop in Singapore!
Highlights
Naturally-made wines
Affordable prices
Customer Reviews
Most customers had a very memorable experience at Artisan Cellars thanks to the pure and authentic wine collections, saying that it's the ideal place for all wine lovers.
A customer gave this review on Google Reviews:
"For wine lovers, Artisan Cellars is the best place for us to fine the perfect wine for every occasion. They are a one-stop shops dealing with purely wine! The staff is so accommodating that they can help you choose the best  bottle of wine that suits your needs and budget. They have their wine collection so many options to choose from. They guarantee authenticity and high quality wine experience to each customer."
6.  Wines Wholesales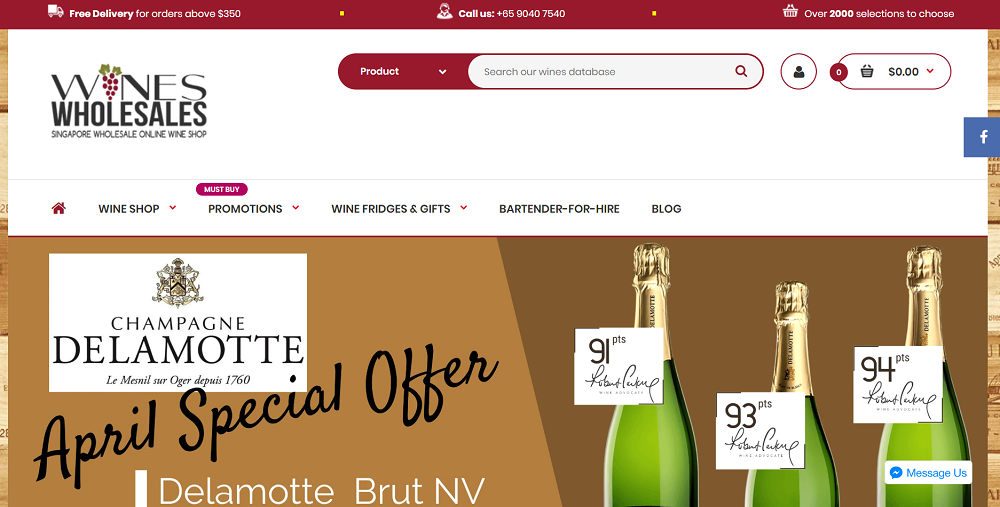 BEST FOR 
Wholesale prices for quality wines, available for delivery and pick-up
PRICING
$8 – $460
WEBSITE
https://www.wineswholesales.com.sg/
ADDRESS
Office: 691B Choa Chu Kang Crescent, Singapore 682691
*But no physical shop
CONTACT DETAILS
Email: [email protected]
(+65) 9040 7540
OPERATING HOURS
 
If you are a person with a great interest in all things wine, check out Wines Wholesales, a Singapore-based online wine shop! This shop prides itself in its careful selection of wines and its ability to gain their customers' trust.
They have selected a certified panel of "Wine Drinkers" to test the taste of the wines they are currently offering, guaranteeing that it is of quality. Moreover, by ensuring that their prices are competitive, with no hidden costs or gimmicks, they are able to create a trustworthy image. They also design their service in such a way that customers are given the best online shopping experience!
Another positive note to add for wine lovers: if the wine label you are seeking for cannot be found in their website, let their team know and they offer sourcing for different wine labels, too!
Highlights
Has won the Wine Searcher Retailed Award on the year 2018 & 2019
The wines that are offered by Wines Wholesales are sourced from local and overseas suppliers, private collectors, and many more.
Efficient and professional services that are perfect for events, gatherings, parties, weddings, and many more
Customer Reviews
"Such amazing service and great selection of wines to choose from and the fact I could send a personalised message made such an impression. Will definitely order again, highly recommended!"
"Delivers pretty fast, on time, good and wide range of products."
"Living in another country and wanting to send special gifts to family – they made this task so easy thank you."
"I've made 3 purchases so far with Singapore Wines Wholesales. Each time I've found the process to be easy and professional. I expressed some concerns about my first purchase and Kelvin addressed them promptly and to my satisfaction."
7.  Vom Fass
BEST FOR 
Artisan oils, vinegar, spirits, liqueurs, and other non-alcoholic specialties
PRICING
SGD 4 to SGD 28,248
WEBSITE
https://www.vomfass.com.sg/
ADDRESS
Singapore Stores:
2 Orchard Turn, #04-25. Singapore 238801
3 Gateway Drive, #04-41, Singapore 608532
CONTACT DETAILS
(+65) 65098409
(+65) 64659948
OPERATING HOURS
 
If you are looking for customer satisfaction and artisanal products of premium quality, check out Vom Fass, a shop with a great team that brings their products from their fields to your table! Whether it be oils, liquor, or vinegar, they offer freshness in every artisanal product – all of which are directly from 'the cask,' which is what 'Vom Fass' means.
Highlights
Vom Fass lets you sample all that they offer from the 'cask' (or Vom Fass in English)
Offers fresh essential oils, wine, vinegar
Customer Reviews
"WOW! Explosions of the best tasting liquids in your mouth! This is seriously an amazing shop offering the BEST single malts, vinegars and oils. They have everything and I just can't get enough! Friendly staff, amazing products and you can also choose your own bottle!"
"My head just exploded at the variety of balsam I tasted and enjoyed! The staff (so sorry for the short term memory with names) who assisted me and helped me pick my first purchase was so friendly and accommodating when I tried several of their vinegar samples (plus oil combination and liqueur). I can't wait to come back for more."
"Love the huge selection of alcohol! Staff was extremely friendly and helpful as well!"
"Sad that I already pre ordered our gifts for our sponsors. But on the lighter side, I'm dreaming of what I'll order next year for them. For now, I'll come back and buy some for my own use. I love your store! I was like a kid in a candy store! I was excited and wanted to try everything! I even got a brochure! Kudos to Mike (SM Aura) for being patient in explaining the oils and entertaining my questions."
8. EWINE ASIA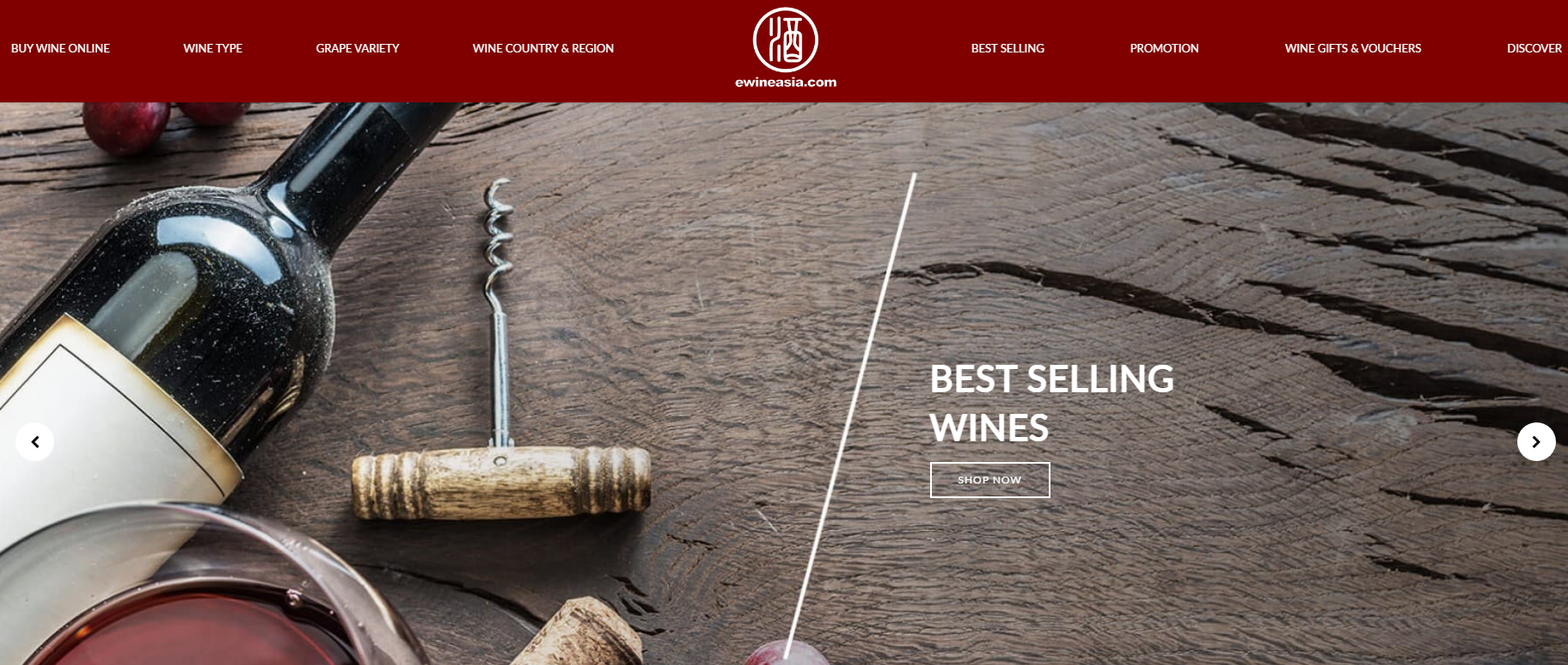 eWine Asia brings in a different way of choosing what wine best suits your taste. From what drink would be nice when you're in a mood for a quiet night, or a celebration with the ladies or the gents, they're here to present an array of choices.
Not only that, their category system also allows you to browse through their shop by means of your wants; from producer, to the age of the wine and the type of grape you desire, everything is in the palm of your hands.
It is very fitting of their name to mostly handle businesses through online, but if ever you'd want to come down for wine tasting or master classes, well, they also have a physical store just for you! You see, here in eWine Asia, the epitome of success is the satisfaction of a great transaction with their clients.
Highlights
Available wines from 15 countries from the old and new world, including english sparkling from United Kingdom and wines uncommon regions such as Syria, Morocco and Turkey.
Their wines are not available in the supermarkets
Monthly masterclasses / wine tasting at attractive prices!
Free deliveries with minimum purchase
In-house sommelier to provide professional advice and conduct private / corporate wine tastings
9.  Sake Inn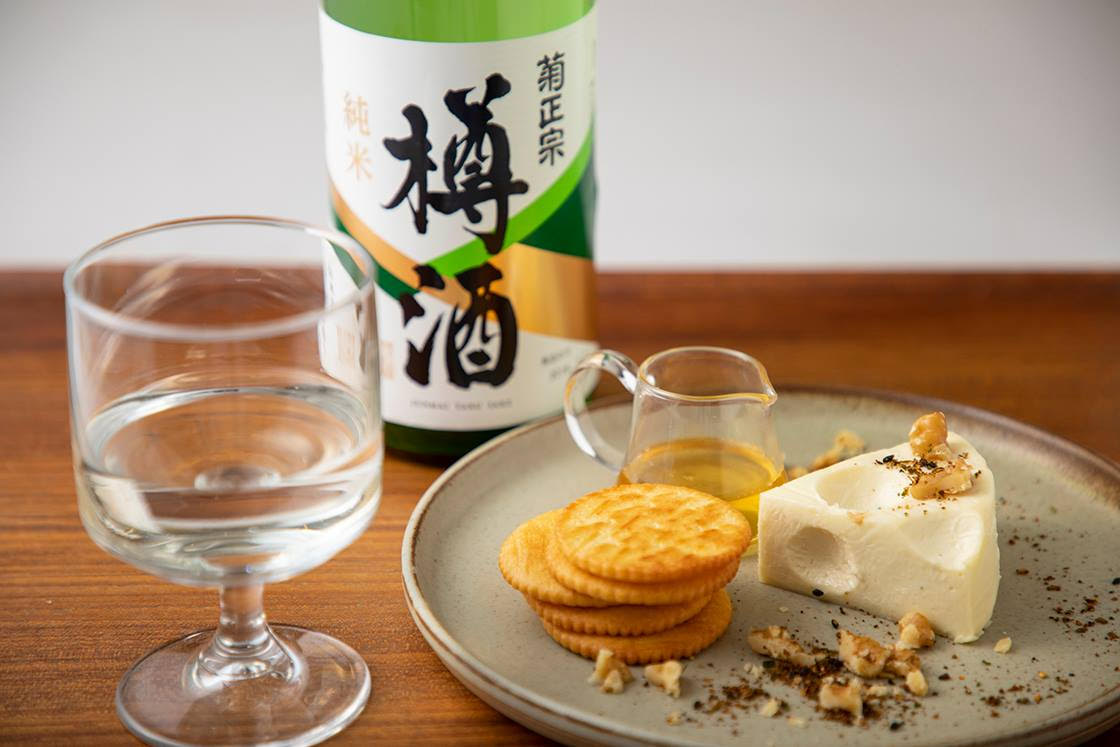 | | |
| --- | --- |
| BEST FOR  | Japanese food and beverages |
| PRICING | $1 – 280 |
| WEBSITE | https://sakeinn.com/ |
| ADDRESS | No 9 Kaki Bukit Road 2, Gordon Warehouse Building, #01-05 |
| CONTACT DETAILS | Email: [email protected] |
| OPERATING HOURS | 11 AM – 5 PM, Monday to Friday |
Established in 2009, the team of Sake Inn believes that you do not have to break your banks for a tasty bottle of sake, shochu, liqueur, beer, non-alcoholic beverages, and many more! Its affordability is not the only reason for its distinctiveness – it also offers a unique experience to customers who seek a different type of 'ribbon-cutting ceremonies' through their sake barrel ceremonies, symbolizing new beginnings and a hopeful future.
Another thing to point out is their online shop which allows an online delivery and shipping option for customers, as well as a rewards system through 'drinking points.' Indeed, the team of Sake Inn have conceptualized a noteworthy shop!
The products of Sake Inn do not only include beverages, they offer Japanese-imported food too: candies, confectionery, dessert, Japanese rice, noodles, and many more! Sake Inn also introduces 'Sake Inn Bundles' which allows customers to buy items that are already bundled, thereby enabling them to save more.
Highlights
Includes non-alcoholic drinks, and occasionally includes limited and seasonal products for sale
Unique rewards system through 'drinking points'
Delivery and shipping option for Sake Inn's products
Offers a 'Sake Barrel Ceremony' which is a unique alternative to ribbon cutting ceremonies
10. Asia Wine Network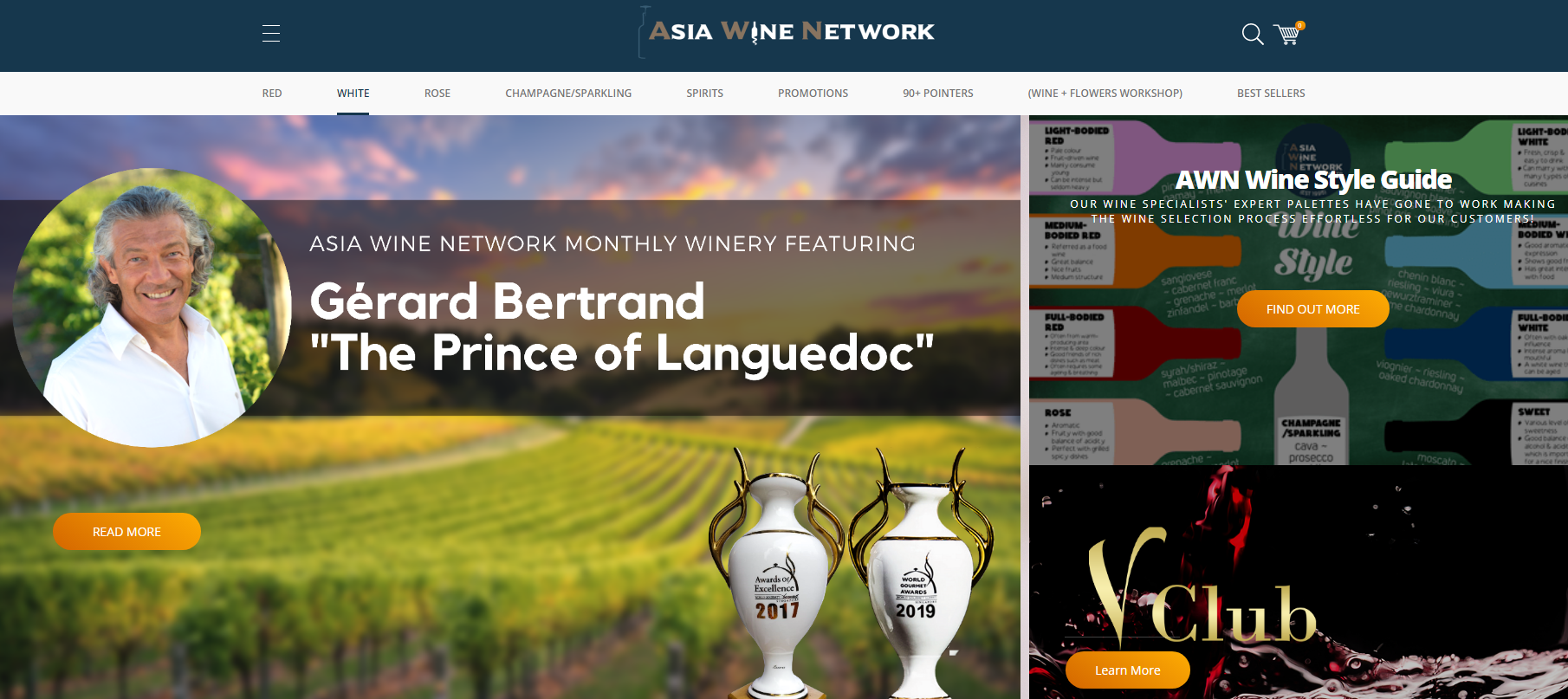 Asia Wine Network is a renowned wine distribution channel founded by Roderic, a French national, whose passion for wine has led him to establish AWN alongside his first wine company. These endeavours gave him the opportunity to work with winemakers, wine owners, and wine representatives from the World of Wines (WOW).
With almost thirty years of experience in the wine industry, Roderick and his talented team continuously scour the finest wines, both old and new, from all over the globe and import them for the residents of Singapore.
One will find that their extensive catalogue features reds, whites, roses, champagnes, and spirits from countries like Argentina, Portugal, New Zealand, and South Africa.
Another thing worth noting is that Asia Wine Network's catalogue caters to all budgets, featuring wines that sell for as low as $19. 
So, if you're looking for a wide range of wines to choose from, curated by an expert wine director, then look no further than Asia Wine Network.
Highlights
Multi-national wine selection
Free delivery for orders above $150
Secure payments
11.  Underground Wines
BEST FOR 
Affordable quality wine for delivery
PRICING
$16 – 300
WEBSITE
https://www.undergroundwines.com.sg/
ADDRESS
Underground Wines – Online Wine Delivery, Underground Wines Pte Ltd, 315 Outram Road, 07-04 Tan Boon Liat Blg, Singapore 169074
CONTACT DETAILS
Email: [email protected]
Tel: +65-6514-3227
OPERATING HOURS
 
If you are looking for affordable wine to be delivered right to your doorstep, check out Underground Wines, an online wine delivery shop based in Singapore. They are known for creating a simple and enjoyable wine experience, accompanied by their honest pricing model. However, Underground Wines is unable to extend to the outlying islands, but is able to deliver island-wide, including Sentosa.
Underground Wines also works alongside family-owned and run vineyards as they buy wine directly from them. Thus, the taste – albeit at an affordable price – is original, unique, and great!
Highlights
Engages in private and corporate tasting sessions, gift orders, and wedding supplies
Underground Wines has a simple and honest pricing model, therefore creating a business that prides itself on its products' affordability
Home delivery for quality wines. Depending on the clients' order, Underground Wines offers next day (sometimes same day) delivery for free (when buying 2 bottles or more) or at an affordable and reasonable price.
You may personalize a message if you are sending the wine as a gift to someone – the card is free of charge.
Customer Reviews
Here is one review left behind by a satisfied customer of Underground Wines:
"Great customer service!! And a great selection of wines!!"
12.  African Market Place

If you're in need of a quick fix of goodies and premium wine that you can only get from the continent of Africa, African Market Place is the best shop for you! Supported by South African Community as well as other African nationals, you can bet that this place only offers the best of the best and with a fair price that fits most people's budgets.
Previously known as The Springbok Bazaar, African Market Place has successfully traded in Singapore since 2007 and has continued to flourish and expand their options not only in wine, but also in other beverages, snacks, meat, other groceries, as well as arts and crafts exclusively made from materials from Africa. We can assure you that whatever you need, they can accommodate and deliver, providing the finest products without compromise.
Highlights
Products professionally transported
Wines stored in state-of- the- art temperature controlled warehouses
Free delivery for orders above $200
Available for bulk orders
Gives advice from wine experts
Cost-efficient
13.  TSA Wines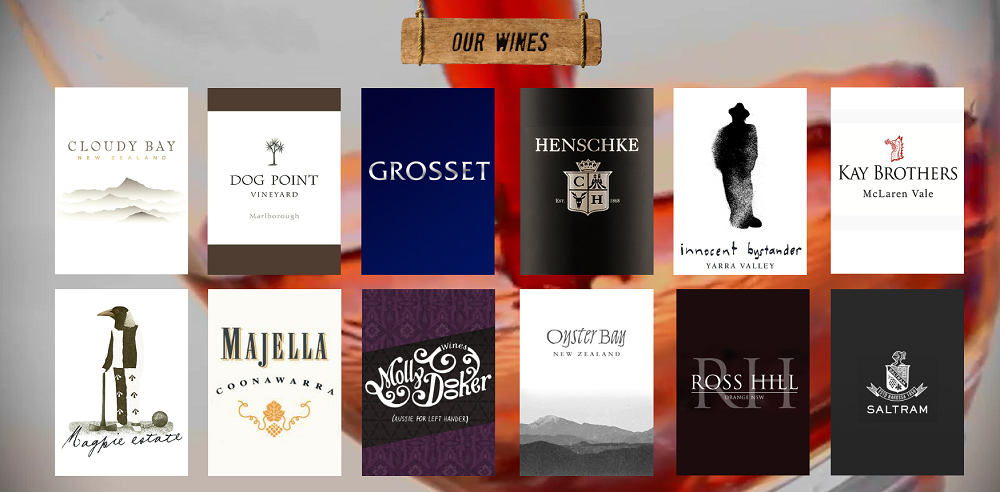 TSA Wines was made through the mutual love and passion over wines and crafted beers; so you can definitely believe that they deliver crafted beers at best conditions which is to make them in small orders or batches! This ensures the premium quality of beverages you can get only at this shop, not just in crafted beers, but also in great wine and ciders. It's definitely one of the best providers in refreshments, having been distributing to various food & beverages outlets all over Singapore.
TSA which stands for "Taste So Awesome" definitely lives up to their name as it embodies the saying of the company which is to only present drinks that taste so awesome!
Highlights
Free Shipping
Amazing customer service and personal touch
Volume discounts
14. The Straits Wine Company
BEST FOR 
Boutique and artisanal wineries from around the world
PRICING
SGD 24 to SGD 11,894
WEBSITE
https://straitswine.com/
ADDRESS
Sixth Avenue:
9 Anamalai Avenue, Singapore 279979
Balmoral Plaza:
271 Bukit Timah Road #01-06A, Singapore 259708
Rail Mall:
424 Upper Bukit Timah Rd, Singapore 678052
Icon Village:
12 Gopeng Street #01-43/44 Icon Village, Singapore 078877
UE Square:
81 Clemenceau Avenue #01-11, Singapore 239917
Serangoon Garden Way:
80 Serangoon Garden Way, Singapore 555976
Quayside Isle (Sentosa):
31 Ocean Way #01-24/25 Quayside Isle, Singapore 098375
Siglap:
930 East Coast Road, Singapore 459118
CONTACT DETAILS
Singapore:
(+65) 1800 888 8333
Messenger: m.me/straitswinecompany
Email: [email protected]
Website: https://www.straitswine.com
OPERATING HOURS
Hours vary per outlet; Closed for Circuit Breaker
With boutique and artisanal wineries as their speciality, The Straits Wine Company has made themselves a noteworthy company! Aside from being the leading wine importer, retailer, and distributor in Southeast Asia, their professional experts also offer event services for those interested in hosting wine parties, corporate events, product launches, and many more. Truly, they have made a name for themselves, seeing as they also won the bronze medal for "Favorite Wine Retailer" in the Reader's Choice Awards of 2018.
Highlights
Sustainable, Natural, Organic and Biodynamic (SNOB) wine offerings
Bring-Your-Own-Food (BYOF) concept where guests can bring their own food to enjoy alongside our wines and spirits at our retail outlets
Straits Sommelier Series where our in-house sommeliers conduct wine tastings and dinners
Customer Reviews
"Straits Wine Company have done wine dinner meticulously with their experienced sommeliers, if not wrong it's called "Straits Sommeilier series". During circuit breaker period, though unable to attend dinner of such, i'll be looking forward to the next one. Hope to see you guys soon!"
"The atmosphere is nice. And spectacular service from the service crews. Highly recommended."
"Great ambiance and also good choices of wine."
15.  Vinothek Leopold
The Leopold Group has several key parts of their business, one of which is Vinothek Leopold.
Vinothek Leopold is one of the best importers and distributors of one wines and spirits from Europe. Some of the names they carry came from Austria, Italy, France, and Spain — and are regularly distributed to restaurants, corporate events, and private customers.
Aside from the distribution side of the business, the Leopold Group also has a gastrobar that seats 40 people. The regular menu features their wide array of wines and spirits that you can partner with flavours coming from the Austrian-German-Swiss side of the world.
Highlights
Great customer service
Large selection of wine and other alcoholic drinks
Participant of Austrian Wine Week
16.  Napoleon Food and Wine Bar
BEST FOR 
Large wine selection
PRICING
Price starts at $30
WEBSITE
https://napoleon.sg/
ADDRESS
206 Telok Ayer Street, Singapore 068641
CONTACT DETAILS
+ 65 6221 9282 | [email protected]
OPERATING HOURS
Bar Opening Hours
Monday – Friday:
11:45AM – Midnight
Saturday:
6PM – MidnightKitchen Opening Hours
Monday – Friday:
11:45AM – 2.45PM, 5.30PM – 10.30PM
Saturday:
6PM – 10.30PMClosed on Sunday
Importing French wines only of best quality, Napoleon Food and Wine Bar is a go-to place for anyone who wants to unwind after a day's work.
Napoleon's wine collection features more than 250 French wines, from classic and rare vintages to lesser-known winemakers not to mention the bold natural and biodynamic pioneer.
Aside from their wine, the establishment offers gourmet French food that are made with ingredients sourced only from authentic French suppliers or bought directly from France and Australia via air.
Experience the true art of French cuisine in Singapore only with Napoleon Food and Wine Bar.
Highlights
Flawless dishes
Cosy and welcoming ambiance
Great service
Wide selection of wine
Friendly and Knowledgeable Staff
17. AlleyJar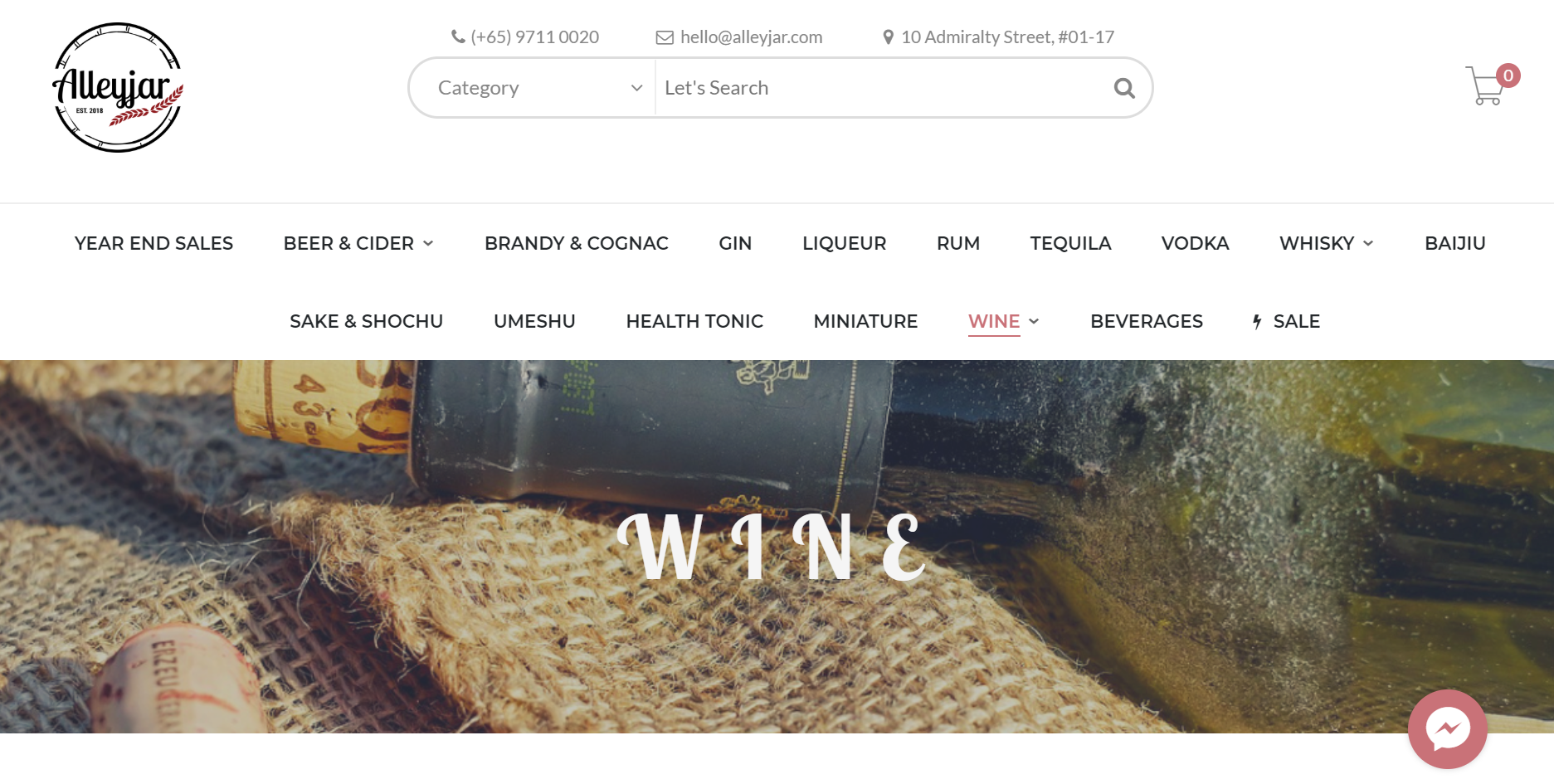 AlleyJar first began its journey on the online marketplace in 2013, but it has already been a notable alcohol wholesaler and retailer in Singapore since the 90s.
Nowadays, AlleyJar is most known for providing quality and variety to consumers. In addition, it has also become the sole distributor of in-house products like Akashi Whiskey, Old Monk Rum, Hua Pai Moutai, Shin Umeshu.
Highlights
Alcoholic beverages
Affordable prices
Next working day delivery
Bulk purchase discounts available
Sole distributor of Wincarnis Tonic Wine
18. Barworks Wine & Spirits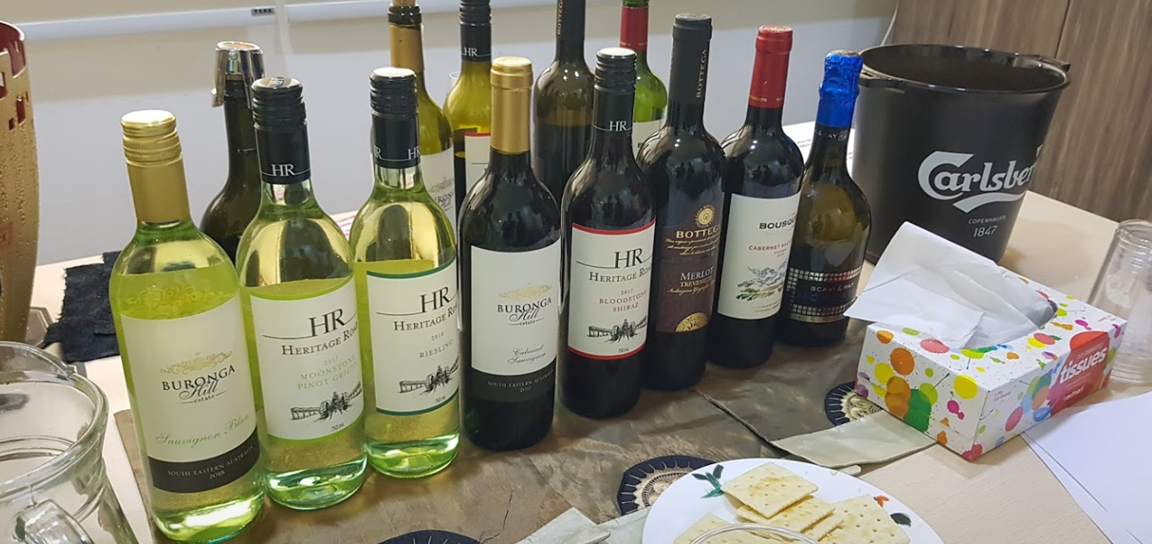 Barworks Wine & Spirits has been supplying wine and alcoholic beverages to corporate events and weddings for over 10 years. Their selection is unparalleled, offering different drinks that vary in age, taste, and style.
If you're not sure what to pick, they offer wine tastings by appointments for you to have an opportunity to actually see what best fits your tastebuds, and what is appropriate for the event you'll be using it for.
To add on to all of that, you can actually get bigger discounts if you're buying in bulk orders. Make sure to consider them when you're in need of drinks at any occasion you're planning.
Highlights
Good coordination of the staff team
Amazing selection
Competitive prices
Customer Reviews
Barworks Wine & Spirits is considered as one of the best when it comes to providing the best wine in Singapore. They offer various brands and styles, so their clients always have something new to try. Check out what a customer had to say about their services:
"Been using them for my corporate events for 2 years and they've been providing good value and reliable service. Easily reduced my corporate spending by 50% or so year on year."
19. The Liquor Bar Drinks Distribution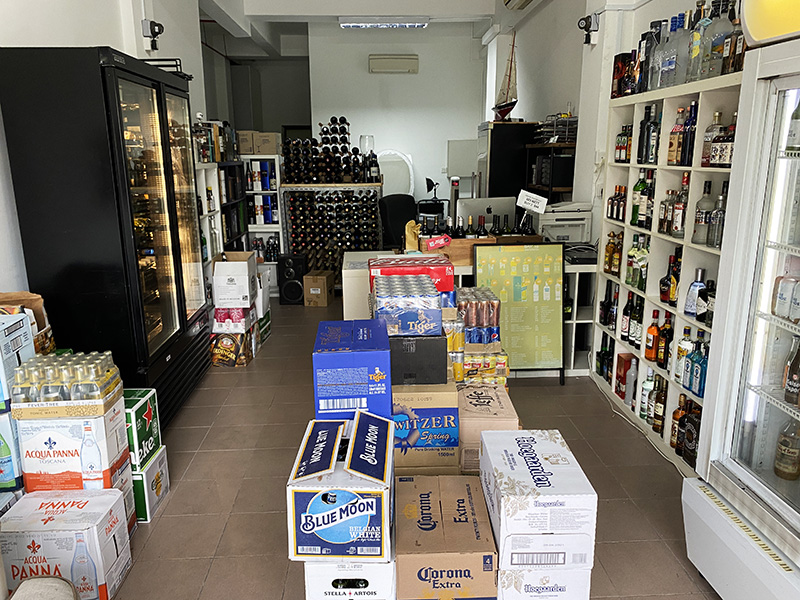 The Liquor Bar has been patronised for dsitributing of beverages that are not easily procured. Established in 2015, they have been providing high quality liquor to their clients for a long time through their online platform.
They have a wide array of products which include both alcoholic and non-alcoholic beverages. You can easily avail of any of these by accessing their website– expect delivery within one or two days.
Whether you're looking for high-grade wine or soft drinks, the Liquor Bar is there to satisfy your cravings. They are always up-to-date with their products, always offering the newest liquor out in the market.
Highlights
Fancy Wine Products
Wide Variety of Alcoholic Beverages
Low-Cost Price
Customer Reviews
Most customers had a very memorable experience at The Liquor Bar Drinks Distribution thanks to the pure and widewine collections, saying that it's the ideal place for all wine lovers.
"Friendly staff. Helpful. Decent prices. When product is not available, recommends something im looking for as compared to upselling other products. Best go to place!"
20. Oak & Barrel

With their shared love for high quality wine, Oak and Barrel was created by the owners to serve people that enjoy premium quality drinks. They directly import from and work with brand principals, so you can rest easy knowing that each bottle would be at their prime– all while being sold at the fraction of its retail price. It doesn't matter if it's wine, champagne, spirits, beer, or even cocktails, they'll make sure to keep your cravings for amazing alcoholic beverages satisfied.
They also deliver in all of the parts of Singapore, reaching even the most unpopulated places. They make sure to quickly deliver your drinks while you relax in the comfort of your home.
To add on to that, they also offer "current promotions" aside from their normal discounts, wherein you get to save more money while still getting the quality drink you deserve. Oak and Barrel is truly a gem to consider when in need of any alcoholic beverages.
Highlights
Exclusive discounts
Guaranteed to sell wines that are below suggested retail price
Wide range of options
21. Wine Culture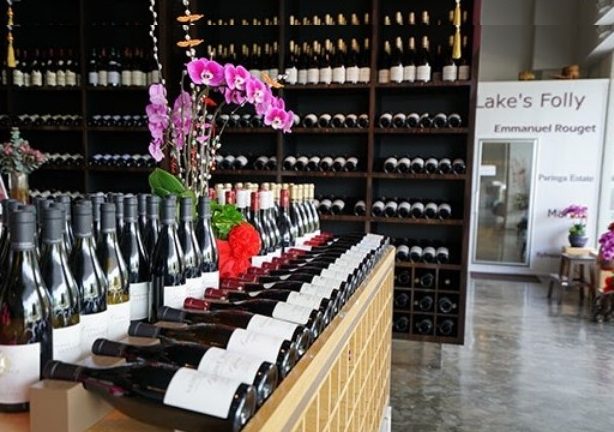 For over 20 years, Wine Culture has remained committed to their one true objective: to bring fine and rare wines to the tables and glasses of Singaporeans and consumers around the region.
With this goal in mind, they offer wholesale and retail fine and rare wines. They are also known to be an on-trade supplier to major hotels and top restaurants. Wine Culture is also an Official importer for more than 30 leading wineries from across the globe such as France, Italy, Austria, and more. Finally, they also offer self-storage services available for customers.
Wine Culture essentially began as a family business and because of this, they strive to offer the absolute pinnacle service to all their valued customers and clients one bottle of wine at a time.
Highlights
Free shipping for $300 and above orders
Buy 12, get 8% off
100% Secure payment
Customer Reviews
Customers on google wrote:
"The best wine store in Singapore, in my opinion. If you love fine wines, then this is the place you wanna shop from. Massive selection of Bordeaux and Burgundy wines with reasonable pricing. The staffs are very polite and accommodating, especially Mani and the other guy who assisted me that day."
"Very helpful staff, good wine recommendations. I have very little experience with French wines and was quite unsure, but the staff were really friendly and helped me to chose something that really worked to my preference (a medium-to-full bodied red wine). Highly recommended!"
22. Carecci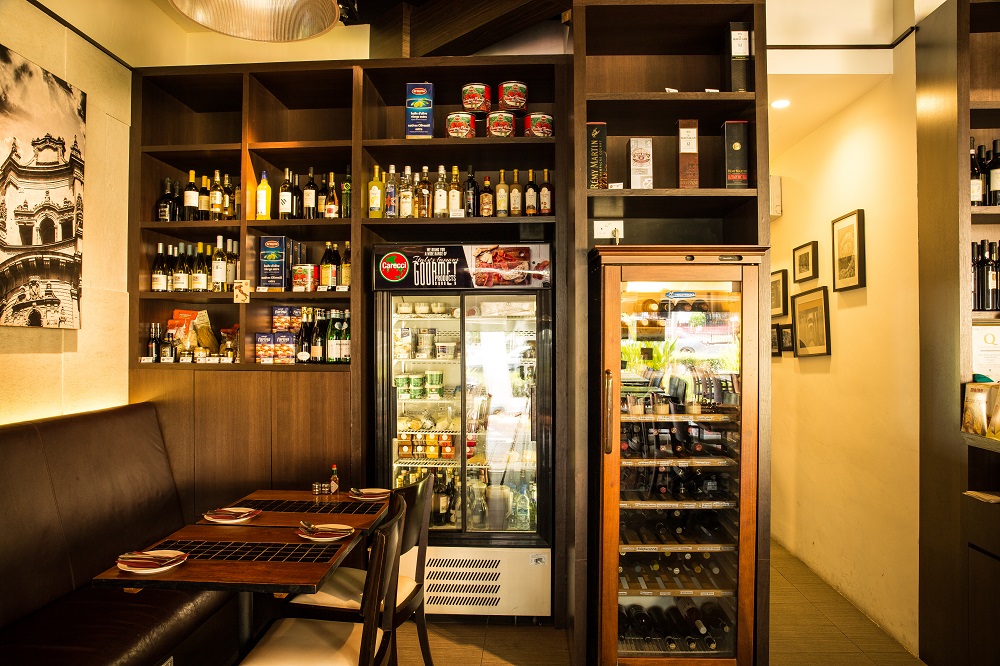 BEST FOR 
Authentic Italian groceries
PRICING
Products
WEBSITE
https://www.carecci.com
ADDRESS

Siglap Outlet (Wines, Fresh Produce and Dry Items):
9 Upper East Coast Road #01-01 Singapore 455203

Bukit Timah Outlet (Wines, Fresh Produce and Dry Items):
1 Fifth Avenue #01-02, Guthrie House, Singapore 268802

CONTACT DETAILS

Siglap Outlet (Wines, Fresh Produce and Dry Items):
6241 5560

Bukit Timah Outlet (Wines, Fresh Produce and Dry Items):
6469 4920

OPERATING HOURS

Siglap Outlet (Wines, Fresh Produce and Dry Items):
Mon to Thurs: 11:30am to 3:00pm and 6:00pm to 11:00pm
Fri, Sat, Sun, Public Holiday and Public Holiday Eve: 11:30am to 11:00pm

Bukit Timah Outlet (Wines, Fresh Produce and Dry Items):
Mon to Thurs: 11:30am to 3:00pm and 6:00pm to 11:00pm
Fri, Sat, Sun, Public Holiday and Public Holiday Eve: 11:30am to 11:00pm
When it comes to authentic Italian staples, Carecci has become a household name thanks to the variety and convenience it has to offer. Customers can easily browse through their online catalogue, which has been divided into categories for better perusing.
Here is where we can find fine Italian wines, both red and white, some of which come at affordable rates. Carecci also carries Amarone, a wine originating from Veneto known to deliver the true Italian taste. 
Wine connoisseurs will enjoy Amarone's warm, spicy bouquet, which couples strong aromas of cherry, bitter almond, and vanilla. Customers can easily pair the delightful wine selection with Italian cheese.
If you're looking for something with less alcohol and more use in the kitchen, Carecci also carries Italian freshly made pasta, olive oils, coffees, and truffle products. 
Highlights
Free delivery for above $160
Some online products not available in offline stores
Wide array of wines, sparkling wines, and liqueurs 
23. Vinum Fine Wines
BEST FOR 
Personal fine wine service for those seeking exceptional and rare wines
PRICING
Price per bottle ranging from € 11 (SGD 16.89) to € 10,192 (SGD 15649.61)
WEBSITE
https://vinum.com.sg/#wine-list
ADDRESS
Level 1 Unit 1 Pacific Tech Centre, 1 Jalan Kilang Timor, Singapore 159303
CONTACT DETAILS
Email: [email protected]

 

+65 6735 2700

OPERATING HOURS
 
Vinum Fine Wines first began its operations in 1995. Since then, they have been constant in delivering a unique experience as a fine wine merchant.
Being client-oriented, their team is able to customize offers based on the clients' preferences. Not only are they attentive to their clients and details, they are also excellent at sourcing wines. Thus, if you are interested in fine wine, but you are searching for a product that cannot be found on their list, you may contact the Vinum Fine Wines team to assist you!
Highlights
The team under Vinum Fine Wines are able to fluently speak more than 13 languages and are able to sell wine in more than 20 countries in a year.
Can ship wines across the globe, including large volumes of stock.
Wines in the UK branches are placed in "temperature and humidity controlled cellars", while in Singapore, they are placed in Vinum Fine Wines's "temperature-controlled warehouse."
24. Prime Liquor

Wine delivery services have risen in popularity recently, with Prime Liquour leading the pack with their quick and efficient delivery services.
This online-only liquor shop has one of the most extensive catalogue on this list, not only for their wine selections, but for soju, beers, spirits, and non-alcoholic beverages as well. Any type of budget works well with Prime Liquor, even a tight one, as the shop's wine selection features options that go as low as $32. 
Aside from the abundance of choices, Prime Liquor is also known for same-day deliveries, with the shortest time period being 45 minutes. One downside, however, is that the shop doesn't accept cash on delivery, but customers can securely pay for their orders with major credit cards or PayNow.
So, if you're in a bind and need wine and other alcoholic drinks within the day, Prime Liquour makes an excellent choice.
Highlights
Wide range of alcoholic and non-alcoholic beverages
Free delivery for orders above $120
Minimum of 45mins delivery time
Order tracking available
25. Le Vigne Wines & Spirits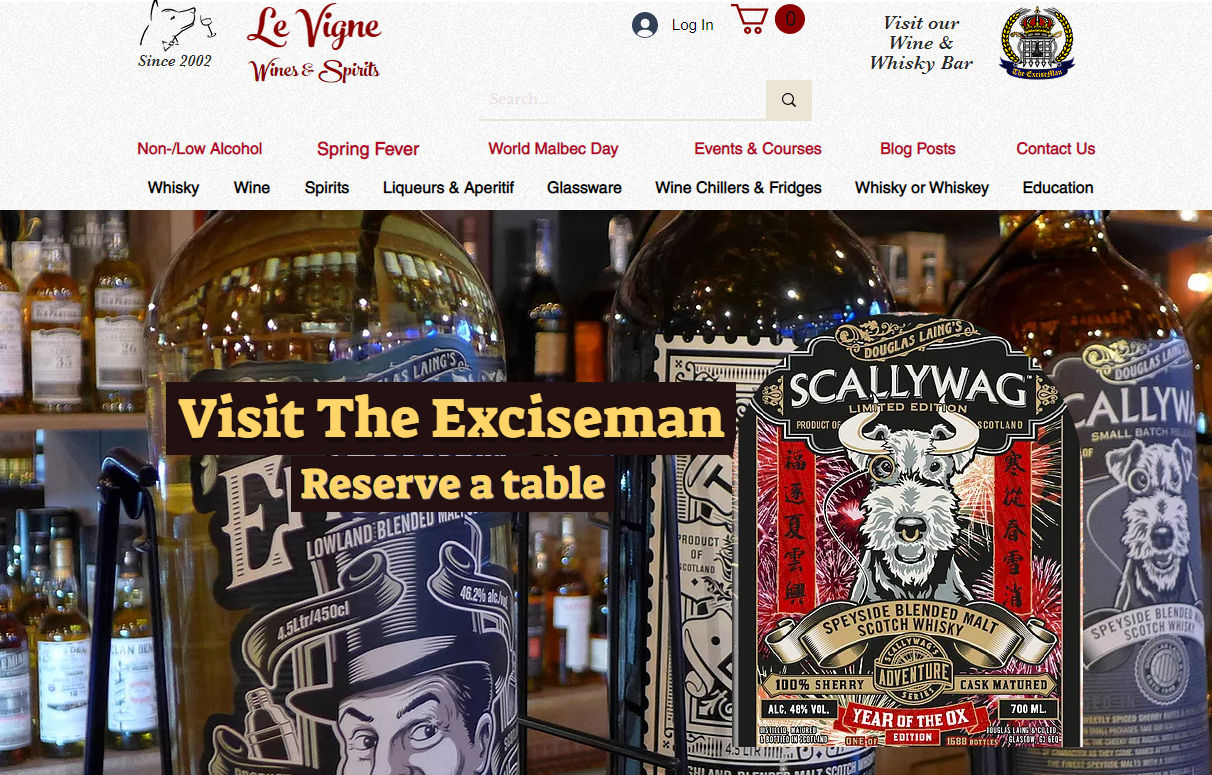 One of the most prolific wine and spirit distributor in Singapore, Le Vigne Wines & Spirits first opened its doors to the public in 2002. Industry Specialist Patricia Britton aspired to share expertise with the people, and now Le Vigne is known to have helped so many with its budgeting and alcoholic drink recommendations. 
Nowadays, customers can gain access to Le Vigne's extensive drink catalogue online. Here is where one will see wines — both red and white as well as champagnes — from all over the world.
Le Vigne has made it easy for online customers to shop for the right wine, thanks to the descriptors they provided on each wine page, all of which are written by their expert team. Unfortunately, deliveries are only available on weekdays, and it is subject to stock availability.
Those who have the time to go out can even visit The Excise Man, Le Vigne's physical shop, where customers can try a wide range of whiskeys and wines. 
Highlights
Features an "Education" page where customers can learn more about specific drinks
Deliveries are done from Mondays to Fridays
Wide range of wine products
Multi-national drink selection
26. Benchmark Wines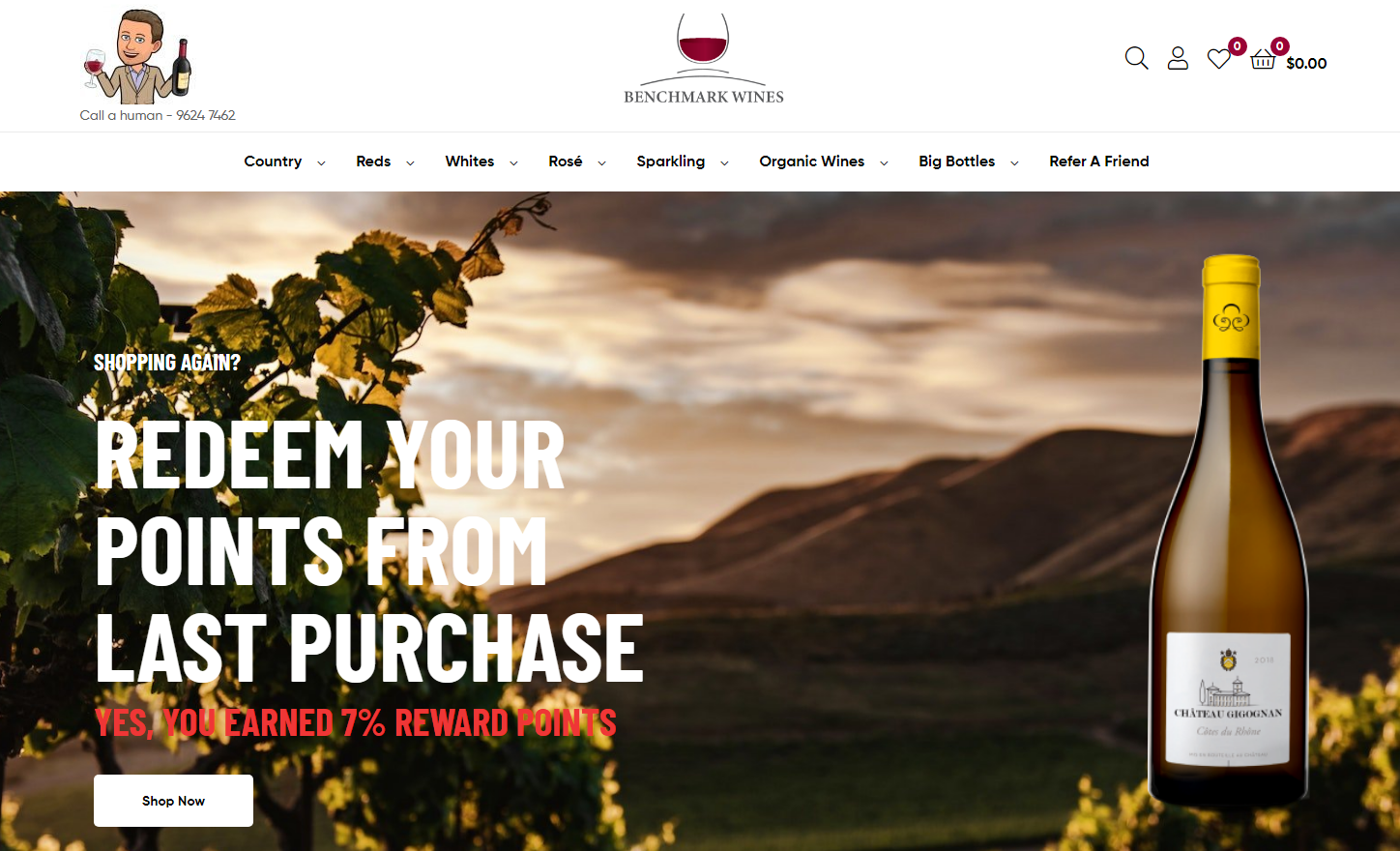 Next on our list is Benchmark Wines, an e-commerce platform that cements its spot on this list by featuring a collection consisting of wines sourced from all over the world.
Benchmark Wines is a team made up of wine connoisseurs who personally visit small, highly praised vineyards to get a taste of what they have to offer. So far, they have curated wine options from vineyards in Australia, the US, France, Italy, and New Zealand. 
While the shop primarily operates online, Benchmark Wines does have a physical location in the form of a wine depot where customers can peruse their wine collections. For those who opt for online purchase, Benchmark Wines delivers island-wide six out of seven days a week.
Highlights
Accepts major credit cards and PayPal
Organic wines available
Free delivery for orders above $195
27. YDY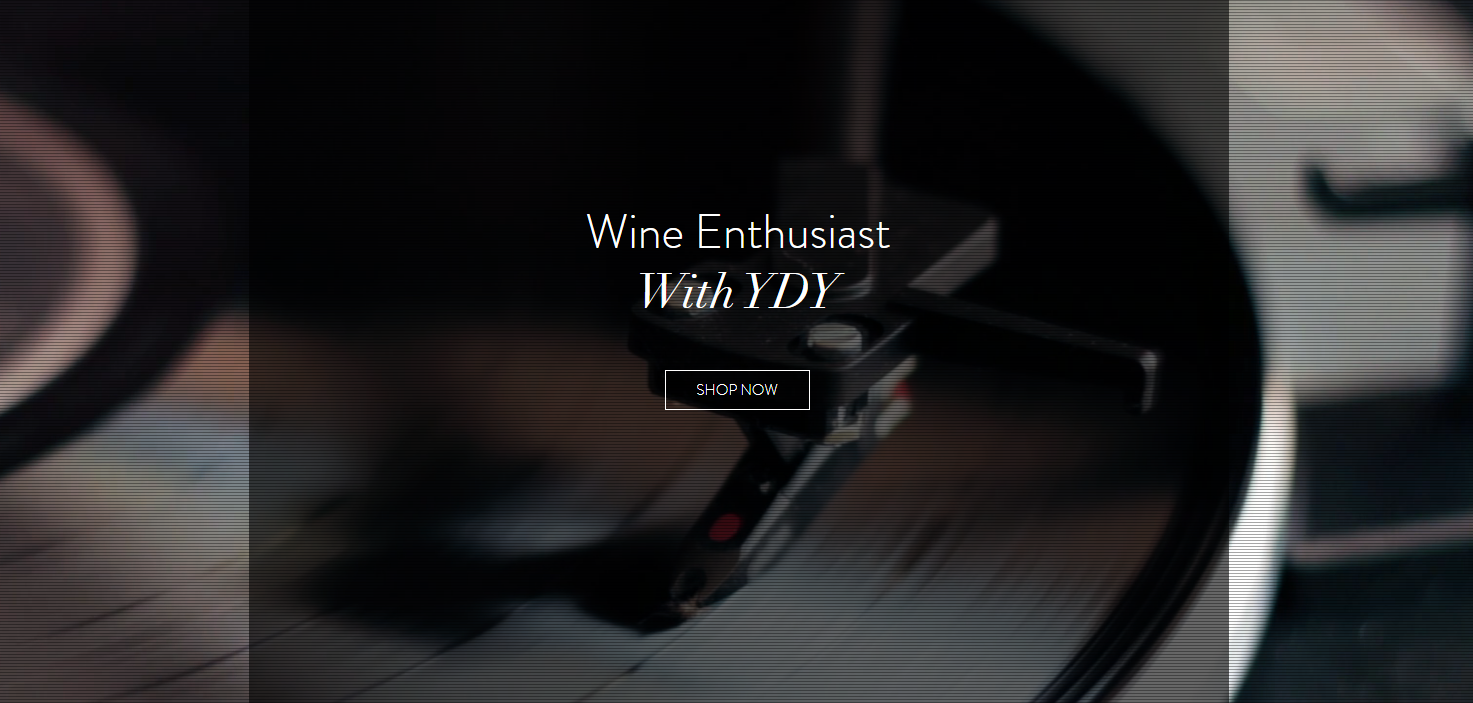 BEST FOR
Globally sourced wine
PRICING
Special Collection
WEBSITE
https://www.ydy-singapore.com
ADDRESS

138 Robinson Road

Oxley Tower #02-19

Singapore 068906

CONTACT DETAILS
OPERATING HOURS

Mon – Fri: 10am – 8:30pm

​​Saturday: 10am – 2pm

​Sunday & PH: Closed
Founded in 2017, YDY endeavours to curate and offer a selection of wine that showcase individuality, style, and quality. They do so effortlessly with the help of their Masters of Wine, who are in charge of reaching out to companies and vineyards from all over the world, tasting what they have to offer.
Currently, YDY's collection features wine options from France, Germany, Italy, Australia, New Zealand, and Austria, making them one of the shops with the most diverse offerings on this list. Customers will also find that YDY has a special collection, where one can find luxurious choices, some of which date back to 1996.
YDY also offers shipping for small and wholesale orders. 
Highlights
Wide array of wine selections
Prompt and highly professional team
28. Alentasia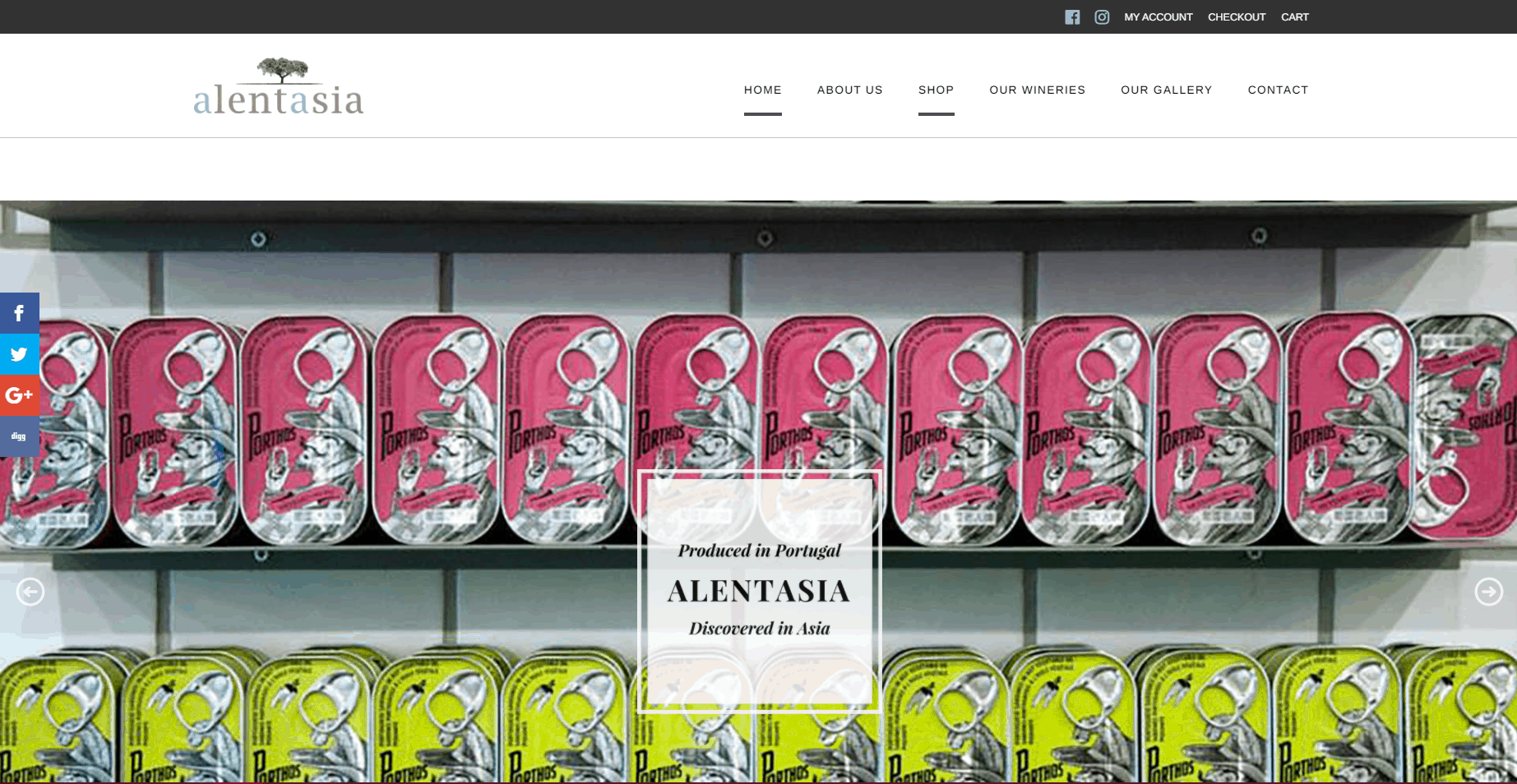 If you're looking to try out fine food and wine from someplace foreign, then Alentasia may be right up your alley.
Alentasia is an online marketplace that specialises in gourmet food and fine wines from Portugal. The shop is known to curate their offerings, only selecting from the most passionate and experienced food producers and wine makers in Portugal.
As a result, customers can rest easy with the knowledge that every item found in Alentasia's catalogue is of premium quality.
It's worth noting, however, that the prices of these items aren't overtly expensive. In fact, the price range even caters to those who have smaller budgets. So, if you're looking for something to spice up your night in or celebration with loved ones, consider Alentasia and its Portuguese offerings. 
Highlights
Delivery within 48 hours of ordering
Ships to all locations within Singapore
Free shipping for orders over $150
29. AA 

French

 

Wine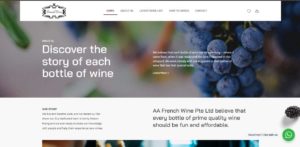 French Wine provides clients with quality wine at affordable prices and at easy transactions. Established by an expert who possesses a deep understanding and knowledge regarding wines ever since the 1990s, each wine is assured of its quality upon procurement of the client.
What we like about them is that they have a facility especially geared to preserve the quality of each wine variation no matter what type of wine it is so that clients are able to receive the wine in optimal quality as well.
Their wine list can also be readily available on their website and is constantly updated to help clients know what is available in stock and the assurance that they can readily procure it.
However, we think that their website could use modification and updating when it comes to the information presented in the categories of the website for the client's benefit.
Overall, with their wide wine variation and readily available inquiry line, we recommend them to clients looking to try or procure wines from all over the world and have the chance to taste a new blend.
Highlights
Special wine facility employed
Wines sourced internationally
Hassle-free transactions
That's it for our list of the best wine shops in Singapore! If you've got more places in mind, let us know about their offered wine collections as we'd like to know more wine stores!
And if you'd like to explore more places that feature different kinds of cocktails aside from wines, see these bars with the best happy hours in Singapore! The restaurants included on the list provide well-curated drinks offered at cheap prices!