Singapore in 24 Hours: Things to Do & Where to Go
Can you explore Singapore in a day? It's possible if you know how to manage your time and resources wisely.
Singapore is so small that many travellers and locals claim they could see most of it within 24 hours! But while most would suggest staying here for a couple of days, this post will teach you how to make the most out of a single day.
SG 1-Day Itinerary: Where to Stay
The first, most practical thing to do during a Singapore layover would be to check in at a good hourly rate hotel. Even if you only have a travel backpack with you, you deserve to know that your stuff is safe and secure somewhere.
Why not look at accommodations within or very near the airport? Here are a couple of tried-and-tested hotels I love!
Check into YOTEL Singapore without leaving the airport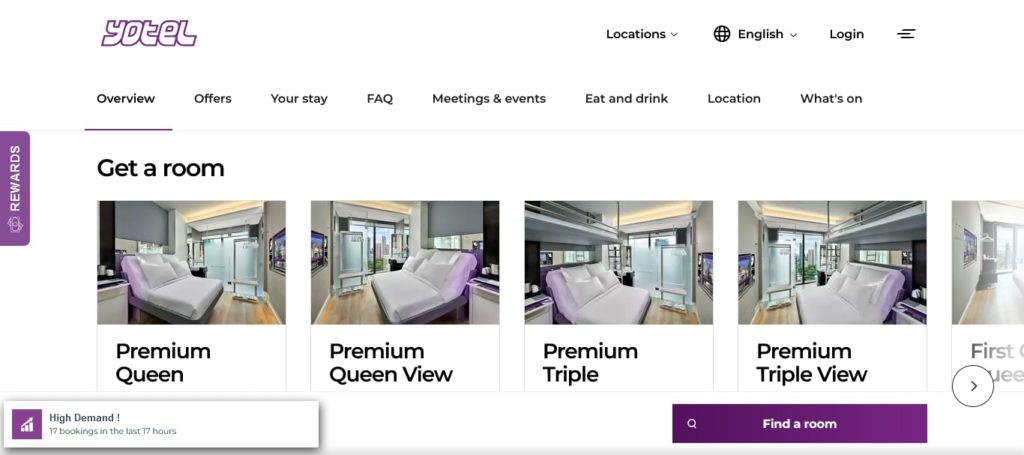 Location: YOTELAir Singapore Changi Airport, Changi Airport Jewel Changi 78 Airport Boulevard #04-280 Singapore, 819666 (Lobby H, between Terminals 1 and 2)
How to get there: Just a short walk from most of the airport terminals or a shuttle bus from Terminal 4
Maybe it's just me, but I'd like my layovers with a side of convenient eating and shopping, thank you very much! And that's what I always get at YOTELAir Changi.
YOTEL is within walking distance from most of the airport terminals, so you won't have to worry about missing your flight the next day. 
And for an overnight stay or a minimum of four hours, you can get a blackout cabin with a smart TV and bed (and more). It also offers free Wi-Fi, which you can get within the rest of the airport, anyway.
Speaking of which, you have the entire Changi Airport and all its awesome amenities during your stay. You can work out at the gym, do some work on your laptop, eat loads of yummy food, and even enjoy a free light and sound show at nighttime!
Short but sweet suggestion: Staying at Changi Airport also means visiting one of the most glorious tourist attractions of Singapore, so enjoy!
Choose Hotel 81 Changi for cheap accommodations near the airport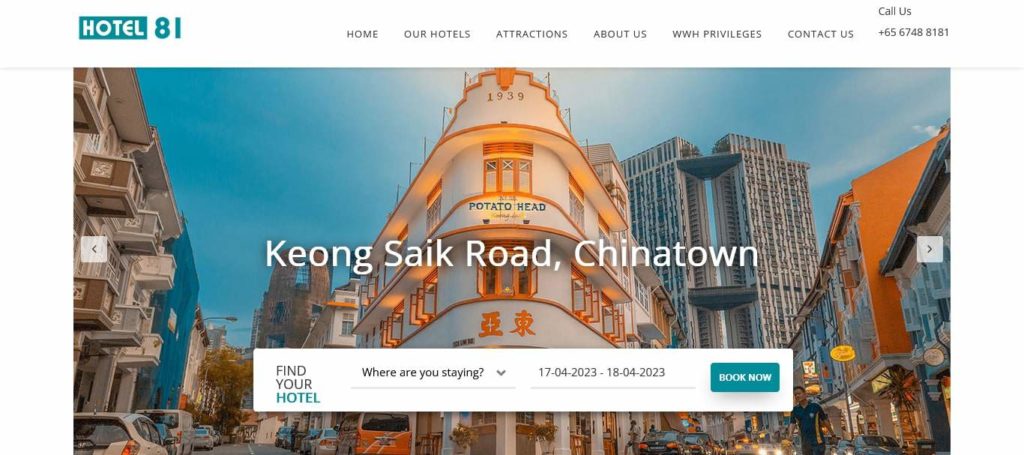 Location: Hotel 81 Changi, 428 Changi Rd, Singapore 419871
How to get there: It's just around 12 minutes by cab from the airport
I always recommend Hotel 81 Changi to overseas friends because of its location. It combines convenience and entertainment due to its proximity to several bus terminals and train lines.
So in case you're on a tight budget or there are no available hotels within the airport, you can still check into a budget hotel like Hotel 81 Changi. This way, you can also check out what's in the vicinity.
It's just a stone's throw away from the Bedok Mall, so you can pop in for a bit of souvenir shopping. And there are plenty of cafes, shops, and restaurants to explore during your stay.
With careful planning, you can get a taste and feel of Singapore's essence without going too far. The hotel is also a great launchpad for fun activities during your layover, which we'll get into in the next section.
Short but sweet suggestion: There might be some noise, as it's in a busy area, so it's recommended for heavy sleepers.
SG 1-Day Itinerary: What to See
As tempting as it may seem to go on several Singapore islands, you won't likely have time for it. So here's a great 24-hour itinerary with spots you can get to easily. 
Get on the Singapore Flyer and take everything in from a bird's eye view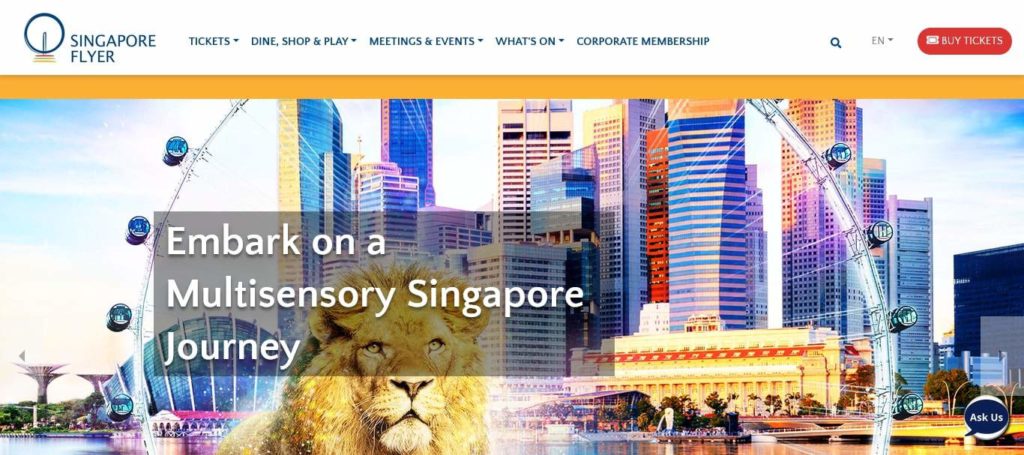 Location: 30 Raffles Avenue, Singapore 039803
How to get there: Take the Promenade MRT and follow pedestrian signs leading to the Flyer
I'm not afraid of heights so I'm pretty confident about recommending this unusual but memorable way to use your time on your Singapore layover. And yes, you can thank me later.
Just a short distance away from Hotel 81 Changi is the Singapore Flyer. And the Singapore Flyer is perhaps one of the most creative ways to explore Singapore in a day (or at least most of it). 
This gigantic Ferris wheel will give you a panoramic view of the Marina Bay skyline, the Singapore River, Merlion Park, and other popular landmarks. So don't forget to bring your digital camera because there's plenty to capture especially during the golden hour.
A 30-minute rotation on the Singapore Flyer can be a bit pricey at around S$40. But you'll be sitting in comfort inside an airconditioned pod with the entire city laid out below you, so I reckon it's a price worth paying.
Pop in at the Cloud Forest and Flower Dome for a spectacular tropical experience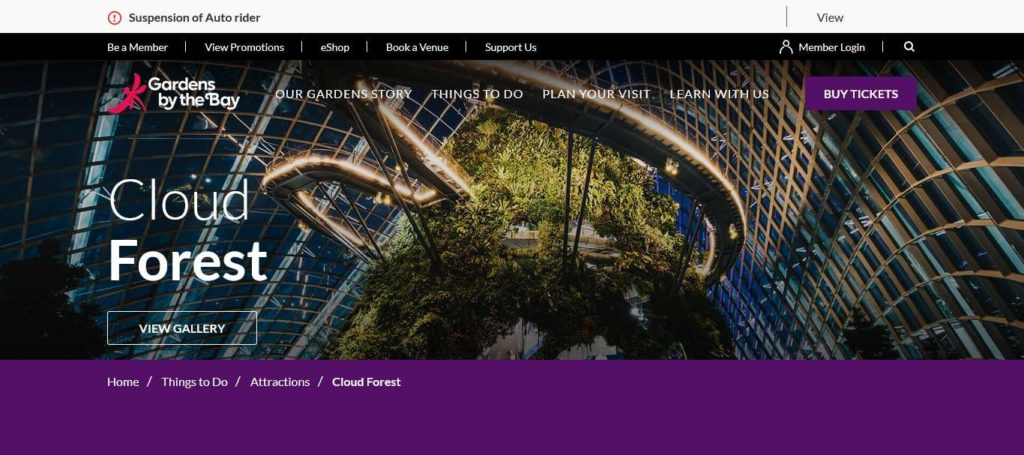 Location: 18 Marina Gardens Dr, Singapore018953
How to get there: Take the Circle or Downtown MRT lines or walk under the Helix Bridge
It may look like a concrete jungle through and through, but you won't have to venture too far for some nature immersion in the city. And Singapore is a tropical country, so why not experience it in a non-humid, gorgeously curated way?
The Cloud Forest is home to the largest indoor waterfall in the world nestled among the most gorgeous tropical plants you'll ever lay eyes on. I should know because I go there several times a month!
Along with the Flower Dome, it's hands-down one of tourists' and locals' favourite places to take selfies. It can get a bit crowded near the waterfall area with selfie-takers, so try to get there before the place gets filled up.
Visiting the Cloud Forest and Flower Dome is also a great method to deal with the heat in Singapore. It has a temperature conducive to thriving tropical plants so it's noticeably comfier inside than outside.
Short but sweet suggestion: There's a plant-themed restaurant in the vicinity in case you get hungry with all that tropical beauty surrounding you.
Do some window or souvenir shopping on Orchard Road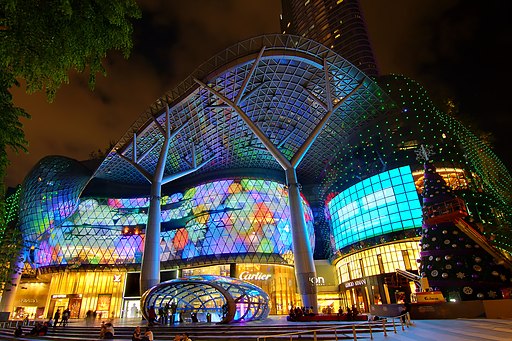 Location: Orchard Road, Singapore 238878
How to get there: Take the 106, 123, 175, or 502 Bus or the Orchard MRT
As one of the most expensive shopping locations in Asia Pacific, you might be wary about being in the proximity of some shopping malls and boutiques on Orchard Road. I've been known to avoid the place when I'm a bit skint too.
But if you aren't willing to splurge especially on an unplanned trip, there's no need to worry. Orchard has plenty of things to appreciate without you having to spend a single Singapore dollar.
You can choose to part with your money over some seriously good eats instead. There are rows upon rows of coffee shops and restaurants offering a wide array of menus and cuisines, and even food courts if you want to watch what you spend.
Or you can always window shop and take note of some speciality stores you'd want to go back to when you have more time (and a bigger shopping budget).
Short but sweet suggestion: On a tight budget? Orchard is near lots of places to visit for free!
Pop in at the Art Science Museum for some Instagram-worthy selfies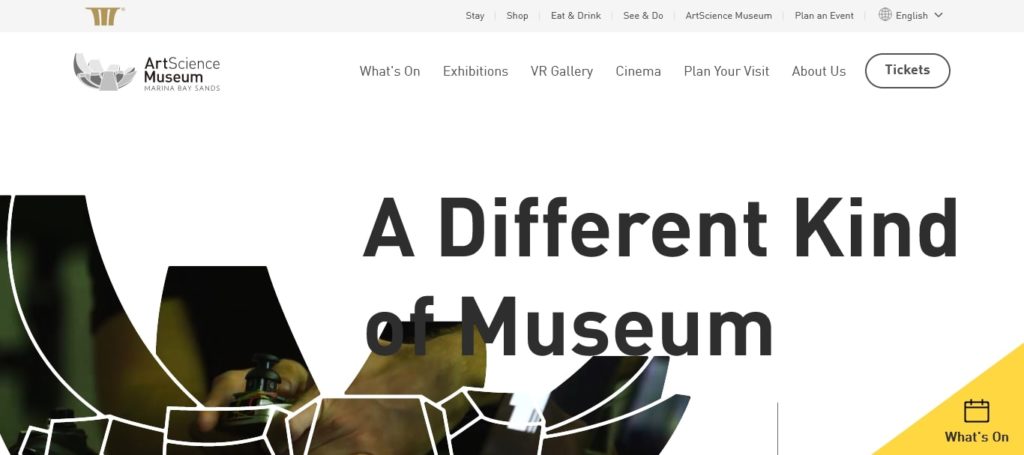 Location: 6 Bayfront Ave, Singapore 018974
How to get there: Take the Bayfront MRT or the 133, 77, 857, 97 Buses
If you want to condense the most amazing things in Singapore in one day and one place, the Art Science Museum should be worth a visit. I'm a local and even I always find something awe-inspiring with every visit!
The façade is already a work of art in the shape of a lotus flower, so you really must step inside to see what else it has in store.
Aside from being one of the best museums in Singapore, it has a unique blend of art, science, design, history, and technology not shown in any other gallery. It regularly features contemporary artists and activities that can set anyone's imagination on fire.
You can visit most of what the Art Science Museum has to offer in an hour but do spend ample attention on the interactive features and drink in all the exhibitions. The permanent art installations are particularly thought-provoking, so take your sweet time.
Short but sweet suggestion: The last entry is at 6 PM, so make sure you're inside way before then.
SG 1-Day Itinerary: Where to Eat
I'm a true believer that you can experience Singapore in a single bite. That said, here are some highly recommended places to eat in Singapore if you only have 24 hours to spend on this island.
Try some award-winning Peranakan food at Candlenut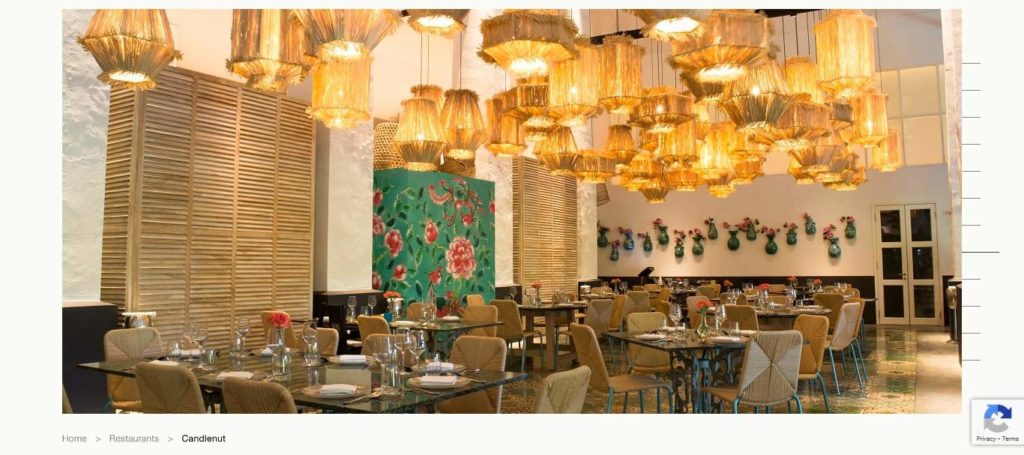 Location: Candlenut, Block 17A Dempsey Road, Singapore 249676
How to get there: Take the Orchard MRT or the 7, 77, 106, 123 or 174 Bus
I know that Singapore has tonnes of cuisine options to offer, but I highly recommend indulging in what truly defines our culinary landscape. It's an enlightening, inspiring, and burp-worthy experience all at once.
Eating some Peranakan food while in Singapore is the closest you can get to understanding the melting pot culture of the nation via your tastebuds. And there's no better place to do so than at Candlenut on Dempsey Road.
As a Michelin-starred restaurant, it takes traditional Peranakan fare and elevates its taste and presentation in creative ways. Coupled with gorgeous interiors, it presents the finest of this uniquely Singaporean cuisine in just a single visit.
Candlenut does require a reservation, so you might want to do so immediately upon landing in Singapore. But if pressed for time, you can also choose to have your food delivered or ordered as a takeaway, instead.
Short but sweet suggestion: Candlenut is considerate of dietary restrictions and preferences so make sure to inform the staff in advance.
Take in the sights, sounds, smells, and tastes of Little India
Location: 60 Bukit Timah Road, Singapore 229900
How to get there: Take the Little India MRT or the 131, 147, 64, 65, 67 Buses
I believe that being in a new place requires really immersing yourself in what it has to offer, from taste to smell to sights. And I have just the place to recommend for all of that (and then some).
Off the top of my head, I can't think of anything more vibrant or exciting than a short trip to Little India on Bukit Timah. This enclave not only offers the best Indian restaurants in Singapore but is also a rich experience for all the senses. 
While there, check out the colourful shopfronts and visit the souvenir and hawker stalls selling authentic Indian wares and food. There are also eye-catching temples you simply must visit or at least take a picture of.
It can get quite busy which adds to the excitement of the place. But seeing everything in its natural state should be an unforgettable genuine experience in spite of your short stay.
Short but sweet suggestion: Make sure to visit the enclave, especially during Deepavali and other Hindu celebrations.