9 Best Travel Backpacks in Singapore Less than $300
Are you in the early stages of planning your travels for next year? If so, don't forget to get your hands on the best travel backpacks in Singapore. These can carry your essentials while you're exploring the beauty of a foreign city!
Since there are lots of travel bags sold on the island, looking for the right ones might get difficult due to the seemingly endless choices. But worry no more, because we've narrowed down the options for you with our list of the best travel backpacks in Singapore.
Before we move on to our picks, though, we'll share a few tips that can help you know which travel backpack is right for you. Knowing these will make it easier for you to choose from our selections.
Let's start!
How to Choose the Perfect Travel Backpack in Singapore
As a frequent traveller, you must always carry a backpack that can hold all your essentials. You wouldn't want to tote another bag because your backpack is too small to carry everything, would you?
One of the first things every traveller should consider is the size of the backpack. After this, the materials, compartments, paddings, and zippers are worth noting as well.
Allow us to elaborate on each point below.
1. Size
Size is everything when looking for the best travel backpacks in Singapore. Don't believe people who say that it shouldn't matter that much.
If you choose one that's too large, you'll have extra weight to carry around; if too small, carrying all your essentials will become a struggle.
One way to know if a travel backpack is of the right size is if it's proportional to your body — or basically a bag that carries anything from 40 litres to 60 litres.
2. Material
Of course, carrying a water-resistant travel backpack would be ideal because you never know when it's going to rain, especially when you're in a foreign city whose weather you're not familiar with.
In line with this, make sure to check if the material of a travel backpack is water resistant. It doesn't need to be a hundred percent, even a semi-waterproof material is enough protection already for most areas.
Nylon fiber is commonly used material for water-resistant travel backpacks. You can pour a cup of water over it and the items inside won't get wet.
3. Compartments
The perfect travel backpack in Singapore comes with multiple compartments so that items can be separated and sorted according to how often they're used.
Multiple compartments make it easier to find the item you're looking for. For example, extra clothes would be stored inside the main compartment, while a water bottle and umbrella can be stored in the side pockets.
It will save you time from having to dig inside your bag.
4. Paddings
Since you're going to be carrying your bag for an extended period of time (while walking, no less!), padded shoulder straps would make it a lot less painful. Make sure the padding on the back is extra thick as well.
A padded back and shoulder straps will relieve pressure from your shoulders and lower back, making it possible to carry a packed bag without causing any pain or discomfort.
5. Zippers
Lastly, zippers are something that you should never take for granted because they define how protected your items are.
If you get paranoid about something going through your bag, getting a backpack with lockable zippers would definitely ease that paranoia.
The Best Travel Backpacks in Singapore
Now that you know what to look for when buying the best travel backpacks in Singapore, you're ready to see our picks.
Check them out below to see which one fits your idea of the perfect travel backpack.
1. Osprey Porter Travel Pack
Best for Durability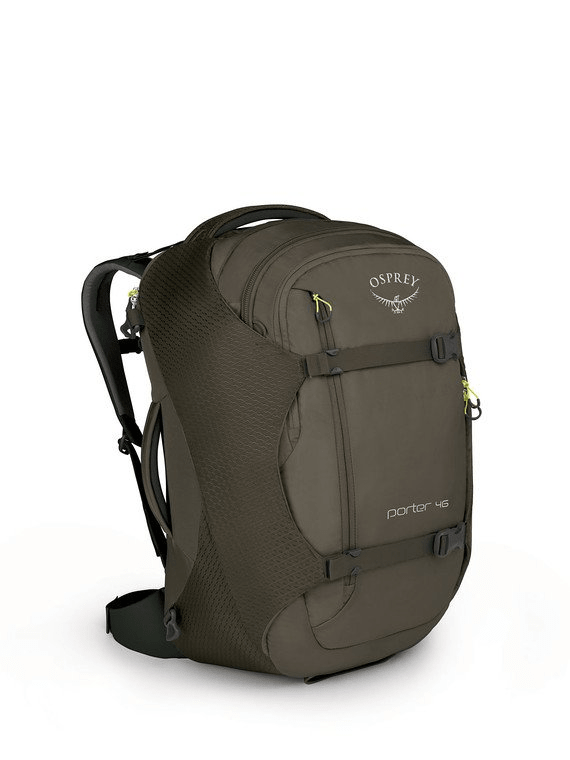 Price: $139.30
If you're looking for the most durable option, the Osprey Porter Travel Pack would be a perfect match for you. Made from the highest-quality material, it's designed to accompany travellers to all corners of the world.
It comes with a padded back, shoulder straps, and sidewalls to provide utmost comfort to the user, especially during extended hours of walking. It also features straightjacket protection that allows users to fit more essential items inside while protecting them from thieves as well.
Another reason we consider it one of the best travel backpacks in Singapore is its structural sidewalls that make it easier to search for items inside. There are side pockets as well where go-to items can be stored.
What's more, there's a laptop sleeve for those who do a little bit of work while travelling. Of course, every compartment comes with dual zippers for extra protection.
In terms of size, it's a lot bigger compared to other travel backpacks, so if your body build is small, you might want to think twice about this one. However, the amount of space inside it is something that a lot of travellers look for in a travel backpack.
Highlights
Durable material
Dual zippers
Padded back and shoulders
Harness and hipbelt
Customer Reviews
Take a look at what buyers have to say about it:
"Perfect travel backpack. Highest quality material and zippers. Comfortable when using shoulder straps or when carrying in duffel mode. Great size, 46 liters holds a large amount of stuff but still has manageable carrying weight. Clam shell opening makes loading and unloading (finding) stuff easy. I suggest using packing cubes. Good laptop compartment and just the right amount of small pockets. Compression straps work well minimizing and securing load. I own 3 Porter packs, two 46 and one 30."
"Overall very happy with my purchase. I feel the quality is great and will hold up to wear and tear well. I used it for the first time this weekend in Austin. I was able to fit a decent 4 days worth of clothing, my DSLR Camera case and my smaller Sling bag in it with room to spare in other compartments. On my last day I wore the pack after checking out all day as I walked through the city for several hours more. It was comfortable, even with the weight and its weight distribution was balanced, not causing any discomfort to my back."
2. Thule Paramount Backpack
Best for Sophisticated Look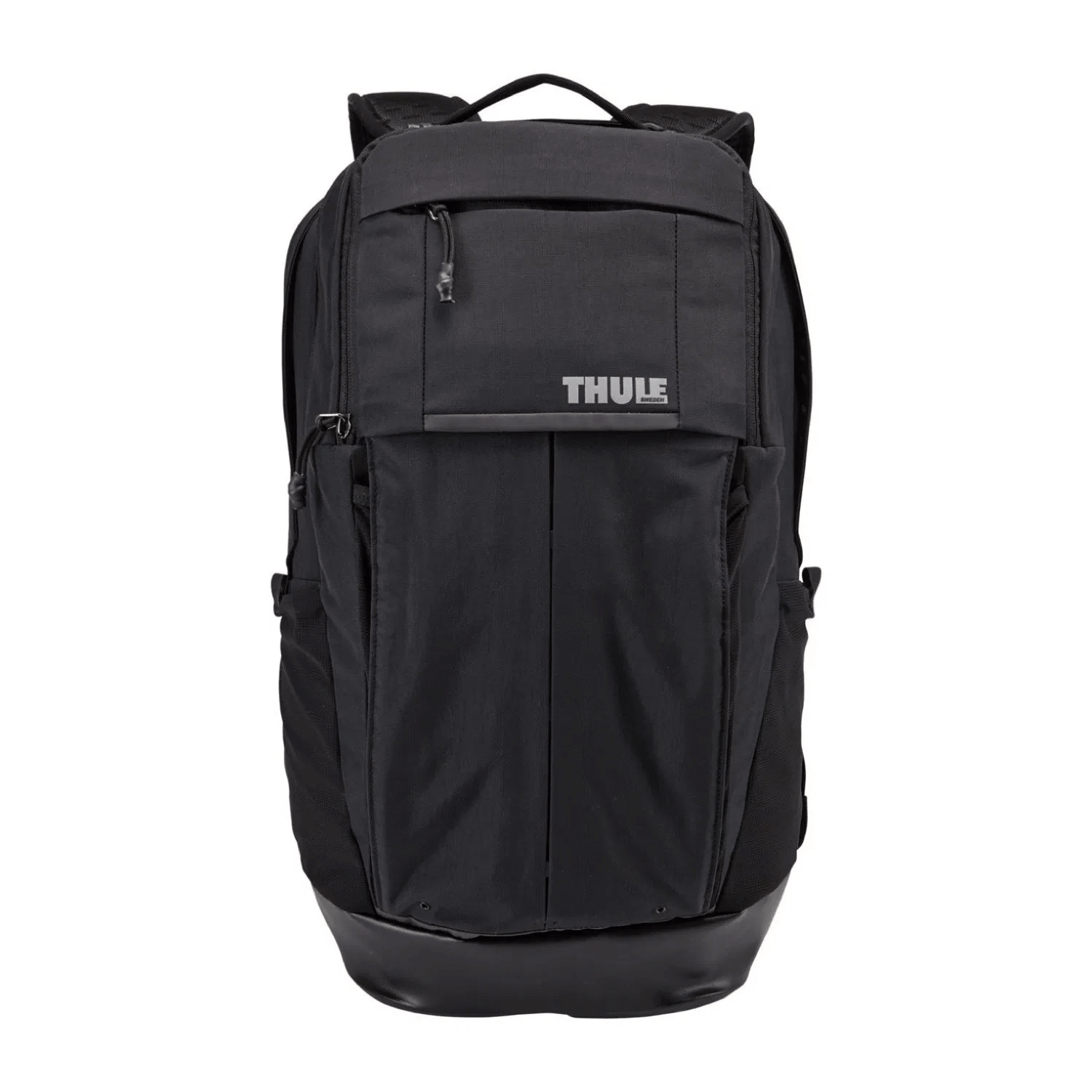 Price: $116.50
Check It Out on The Planet Traveller
If you want the best travel backpack in Singapore that looks stylish yet is extremely durable? This one's for you.
Who says that you can never find a backpack that's both heavy-duty and sophisticated-looking? With the Thule Paramount Backpack, you can have those two qualities in a single travel backpack, so it's no surprise we call it one of the best travel backpacks in Singapore.
The Thule Paramount Backpack is a water-resistant nylon backpack that can carry up to 30 litres of essential travelling items. It also comes with secure zippers that protect your items from getting stolen.
More than these, it can store a 15-inch laptop and an 11-inch tablet inside padded storage pockets. Its main compartment features pockets to keep small items sorted and organised as well.
In terms of comfort, you won't be disappointed either. Even if you're carrying its maximum weight, you won't feel any pain or discomfort due to the thick padded back panels and shoulder straps.
Like the previous travel backpack, the Thule Paramount Backpack is large in size and can get a bit bulky, especially when it's packed with items. Travellers with smaller body frames might have a hard time carrying around a bag as bulky and heavy as this.
Highlights
Nylon materials
YKK zippers
Water resistant
Laptop sleeves
Interior side pockets
3. Casual Travel Backpack
Best for Affordability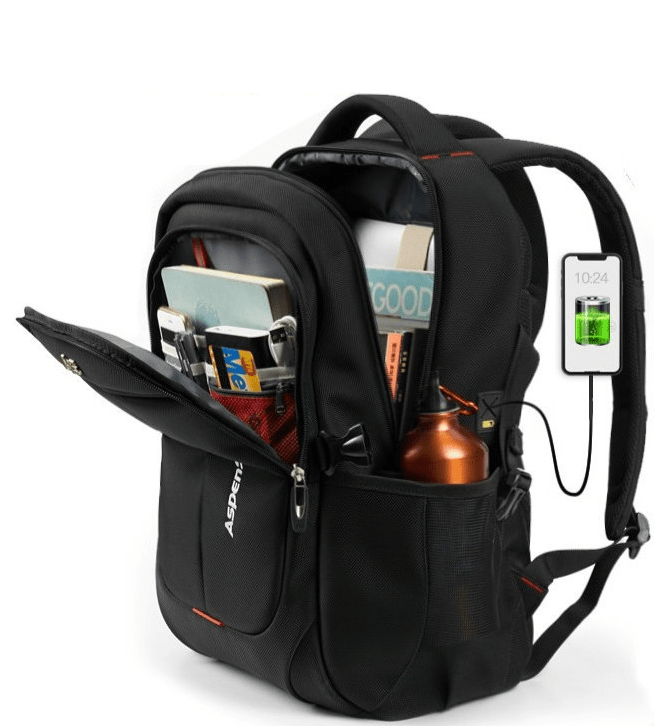 Price: $42.90
We know that travel backpacks, especially branded ones, tend to have heavier price tags. If you're searching for the most affordable option, then the Casual Travel Backpack comes highly recommended.
In terms of weight, it can carry up to 28 litres of essential items, which isn't bad considering its affordable price. With its style, it can also double as a work or school backpack where notebooks and laptop can be stored.
It's significantly cheaper compared to the price of traditional backpacks, so we can't comment in terms of its durability. As per reviews, it's made from polyester material, which isn't the best material for a travel backpack — but you can't really expect much for the price you're paying.
Despite that, it gets the job done. It comes with multiple compartments, mesh pockets, zippers, and is waterproof.
Because of its price, we think this is the best travel backpack in Singapore for students.
Highlights
Affordable price
Waterproof material
Can double as everyday bag
4. G4Free Lightweight Packable Backpack
Best for Hiking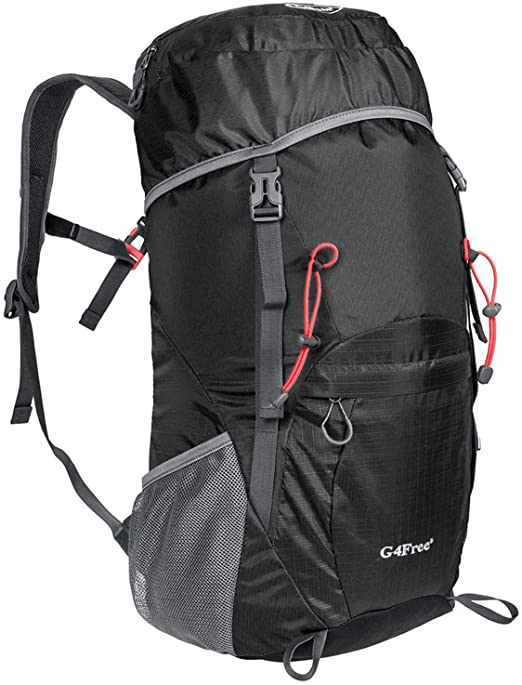 Price: $50.00
Check It Out on Amazon Singapore
If you want a bag that can meet all your hiking needs, then you might want to check out the G4Free Lightweight Packable Backpack. It's the ideal hiking backpack as it's made from lightweight but tear-resistant nylon fabric, giving you more space to store all your hiking essentials.
In terms of capacity, it shares the maximum capacity of most traditional travel backpacks, which is 40 litres. It's not bad considering that it's priced at only $50, cheaper than a lot of travel backpacks on our list.
What's more, it comes with a practical design that will make hiking a lot easier. It features straps for elastic ropes and trekking poles and even fishing rods.
The only problem we encountered with the G4Free Lightweight Packable Backpack is that there aren't enough compartments, but a lot of hikers tend to look past that as long as there's sufficient space.
In general if you're always on the go and have an active lifestyle, this could very well be the best travel backpack in Singapore for you.
Highlights
Durable material
Straps for elastic ropes
Large storage space
Customer Reviews
Here's what an experienced traveller said about the G4Free Lightweight Packable Backpack:
This is awesome for the price! I used it for a 9 day trip to Mexico. I took buses and stayed in 4 different places so I wanted something easier to carry than a suitcase. I ended up walking 10-20 mins with it at most probably but it was never uncomfortable. There is no padding on the back but it didn't bother me. I packed really light because I wanted space to do some shopping there but all my things easily fit in (only a bit more than half full on my way there!). The clips can be tightened to consolidate the backpack when it isn't full. Even after I bought a sarong, a few shirts, and a small bottle of tequila I had some extra space.
5. Matein Backpack
Best for Business Travels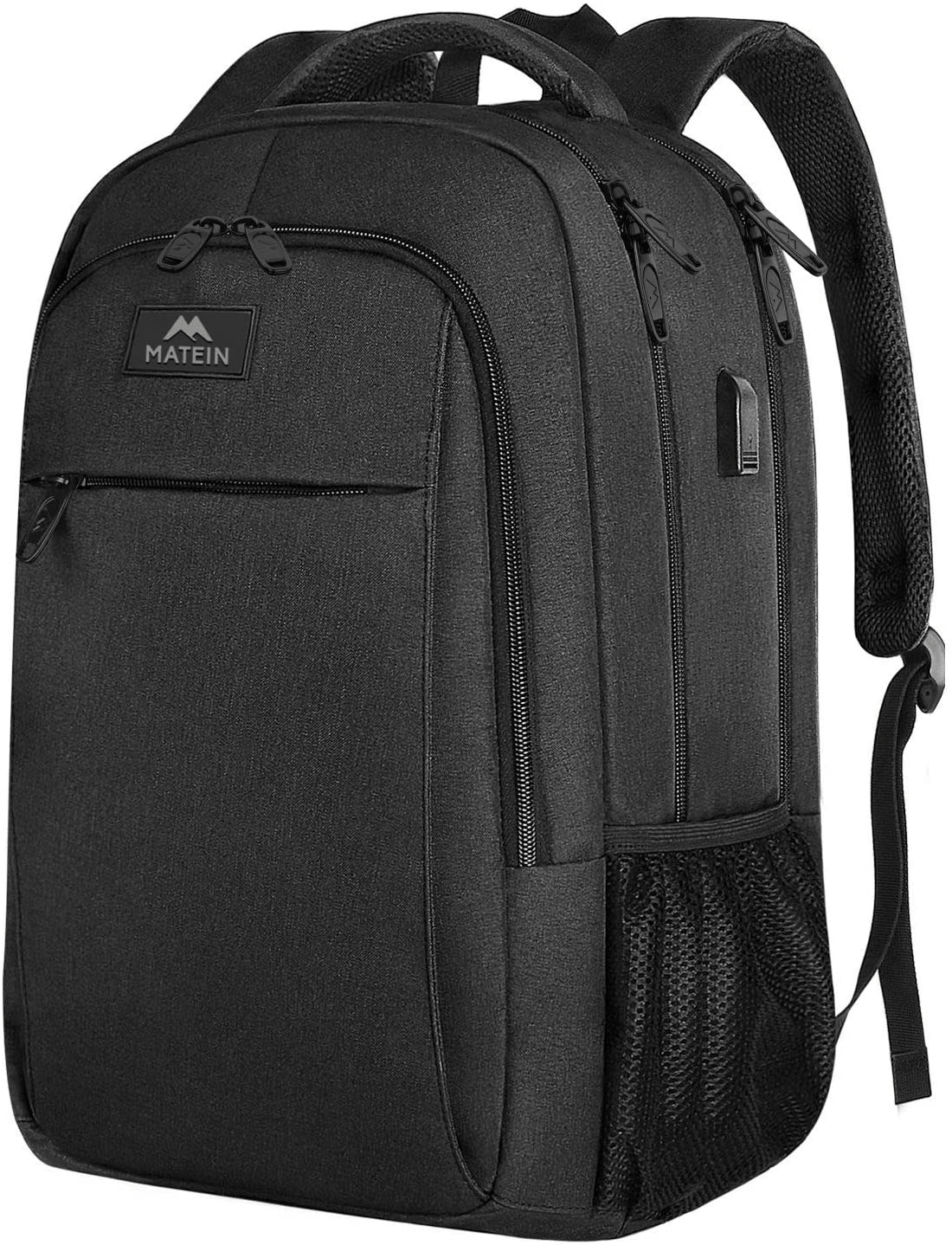 Price: $53.01
If you go on frequent business trips, then we have one of the best travel backpacks in Singapore for you! Here's the Matein Backpack, and it can definitely accompany you to a lot of business-related travels!
Not only does it sport an elegant, professional look: it comes with dual zippers that will protect important files inside. Your shoulders and back will be comfortable as well because of its padded and custom-fit straps and back panels.
What's more, it comes with multiple compartments as well, and a laptop sleeve,no less. Its main compartment is spacious enough to store books, extra clothes, lunch box, and travel accessories.
You won't have to worry about running out of battery power anymore because of the built-in charger inside. Its price won't hurt your pockets as well!
We like the tailored and clean look of this bag so definitely the best travel backpack in Singapore for those travelling for work or conferences.
Highlights
Multiple compartment
Dual zippers
Padded back panel and straps
Built-in charger port and cable
6. Bobby Compact Anti-Theft
Best for Anti-Theft
Price: $100
Check It Out on The Planet Traveller
If you want a backpack that is fashionable yet practical, then definitely go for Flight 001's Bobby Compact Anti-Theft Backpack! It offers multiple hidden pockets only you would know how to access, while the backpack is made with solid fabric which is both cut-proof and waterproof.
You can fit a 10-inch tablet and a 15-inch laptop inside, each having their separate compartments to minimise scratches. Not only that, it also has an integrated USB charging port so you can charge on the go without your bulky powerbanks.
With the Bobby Compact Anti-theft backpack, you won't ever have to worry about pickpockets and thieves whenever you go travelling.
Due to its security features, this could be the best backpack in Singapore for solo travellers.
Highlights
Cut resistant
Hidden pockets
Water repellent
Customer Reviews
"Love the size and the shape. This is my dream back pack which will be used in my coming travels. Safe, just the right size and waterproof. Thank you Flight 001 for an excellent product." -Gennie T.
7. Roadtripper Bag
Best for Multipurpose Use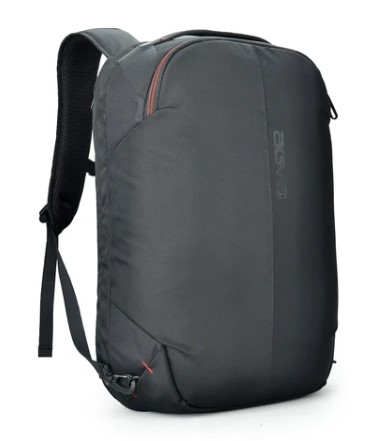 Price: $89.90
If you're looking for a multi-purpose bag that you can easily bring as carry-on for longer flights and can carry a lot of stuff without looking messy, then AGVA Singapore's Roadtripper Bag is something you should consider buying.
The roadtripper backpack offers a versatile yet durable space for you to place your items in. It has multiple compartments to section clothes, gadgets and other items. It has an accessible space for your laptop and a lockable zipper to prevent theft.
Its over-all qualities is something worth buying, no matter the price. Fortunately, it only costs below a hundred dollars, so you can purchase it without having to burn a hole through your pockets.
Highlights
Easy access pockets and zippers
Double layer protection
Lockable security front zipper
Customer Reviews
Read what customers had to say about their experience with the product:
"The design is simple and classy. Impressed that the quality of the bag has always maintain at an international standard throughout the years."
"I like the design of this Roadtripper Bag. Very rugged and suitable for a frequent traveller like me. I also like that the material of the bag is of good quality, and that it is lightweight so it didn't add a lot of strain to my shoulders and back when carrying. "
8. HERO LAPTOP BACKPACK (2020 AW)
BEST for everyday use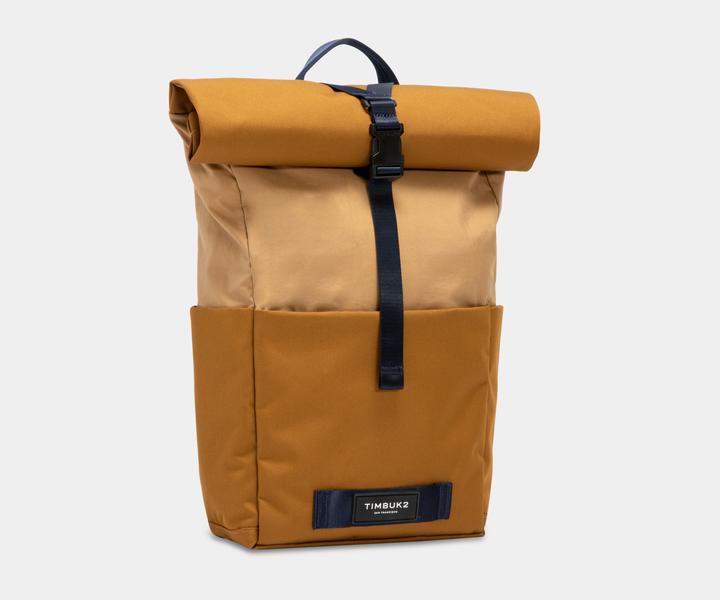 PRICE: $149.90
Perfect for everyday use and travelling, the wide mouth opening allows to pack it full with laptop, gym clothes, an extra pair of shoes, or a light jacket. Dual side pockets are great for carrying a water bottle and umbrella. Keeping it simple is key.
This is also expandable so we think this is definitely the best travel back pack in Singapore for everyday casual use or even be used as a weekend bag.
Highlights
Sophisticated
Wide mouth opening (for easy access)
Front zip pocket with dual-tier organization
Dual side pockets
Customer Reviews
The backpack is a real beauty. Its colour is just as vibrant as advertised on the website. The interior is spacious and organized. It's a sturdy piece of merchandise that will be of use for many years.
Great for biking and roaming through town with your gear! Hold a lot of my things and love the pockets in the smaller pouch in front. The bright liner makes it easier to see what you're looking for! Also feels really sturdy and ready to rock and roll!
9. SVELTE WATERPROOF LAPTOP BACKPACK WITH USB CHARGING PORT
Best for Simple and Stylish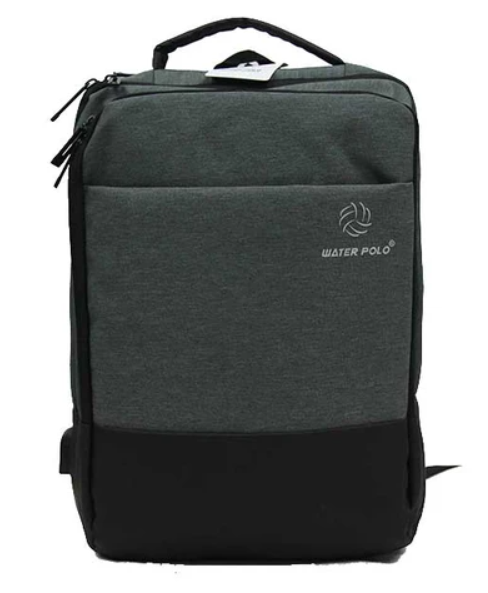 PRICE: SGD 35.00
Keep your laptop and other belongings safe during travelling with the Svelte Waterproof Laptop Backpack. It's simple design not only gives it a cleaner look, but also protects your items properly.
The laptop compartment can accommodate up to 17 inch laptops. With a supportable weight of 815 grams, this could be the best travel backpack in Singapore to carry your things reliably.
Highlights
Simple design
Waterproof
Reverse zippers
Spacious interior
And with that, we put an end to our list of the best travel backpacks in Singapore. If you've used any of these backpacks in the past, share with us your opinion about it!
And since you go on a lot of travels, you should also check out our list of the options for the best travel insurance in Singapore. That way, you won't have to worry about not being reimbursed in case the unexpected happens.