The 8 Best Men's Boots in Singapore Less than $300
If you're looking for a versatile fashion staple that would be perfect for any type of occasion, then maybe it's time to get your hands on the best men's boots in Singapore. Boots can be worn to the mall, office, and even to formal functions!
That's why owning the best men's boots in Singapore is the right move if you're not willing to purchase multiple pairs of shoes. Boots are known for being versatile, as we noted.
Since we want more men to save money, we've listed down some of the best men's boots in Singapore for your convenience. We made sure to include only those with high-quality materials but that are not overpriced.
Anyway, before we move on to our picks, we're going to share a few tips that can help you find the right pair of boots for you. It'd be easier for you to browse our list if you know what you should be looking for, right?
Let's start!
How to Find the Best Mens Boots in Singapore
If there's anything you need to know when looking for the best mens boots in Singapore, it's that it won't be easy. Since you're after quality, you're going to need to sift through hundreds of options.
However, knowing the right features to look for in the best mens boots in Singapore will make the search a bit easier and faster.
In line with that, one of the first things to consider is the material of the boots. After that, checking the style and feature also helps.
Allow us to elaborate on each point below.
1. Material
When it comes to material, it's ideal to choose a pair of boots made from genuine leather over basically any other material. You won't regret going for a pair of boots made from high-quality leather as there's a guarantee that they're going to last for years to come.
However, be careful when inspecting the leather of a boot. If a boot just says "leather," it's probably made from the low-quality one.
Full-grain, genuine, and top leather are 3 of the highest qualities of leather, but they differ in terms of appearance and price. Full-grain leather is considered the best leather because of its rugged look, and the fact that it ages exceptionally well.
Top leather, on the other hand, comes second. It's durable enough for high-stress places, but it's not the most attractive leather to look at.
Lastly, genuine leather is also durable but not ideal material if you're planning on using the boot for high-stress places.
2. Style
There are 3 common types of boot styles: lace up, desert, and chelsea. We believe that your choice will ultimately boil down to your own preferences.
If you're looking for a boot durable enough to be worn every day to work, then we recommend going for either a lace-up or desert boot. Desert boots are considered the more versatile option between the two, but we think that lace-up boots are also perfect for any occasion.
On the other hand, if you're a person who frequently attends formal events, then there's no better option than a pair of chelsea boots.
A chelsea boot for men sports a classy and smart look that blends well with the atmosphere of a formal function such as weddings and conferences.
3. Features
Aside from the style and materials, you also need to check the additional features of the boots you're eyeing. You might want to see if the boots offer protection against harsh conditions and water.
For extra comfort, we suggest checking the lining of the boots if it offers extra warmth and comfort. Make sure to try it yourself.
The Best Mens Boots in Singapore
Now that you know what to consider when shopping for the best mens boots in Singapore, it's time to introduce the ones we think are worth your money and attention.
Make sure to read our list until the end!
1.   Caterpillar Second Shift Boots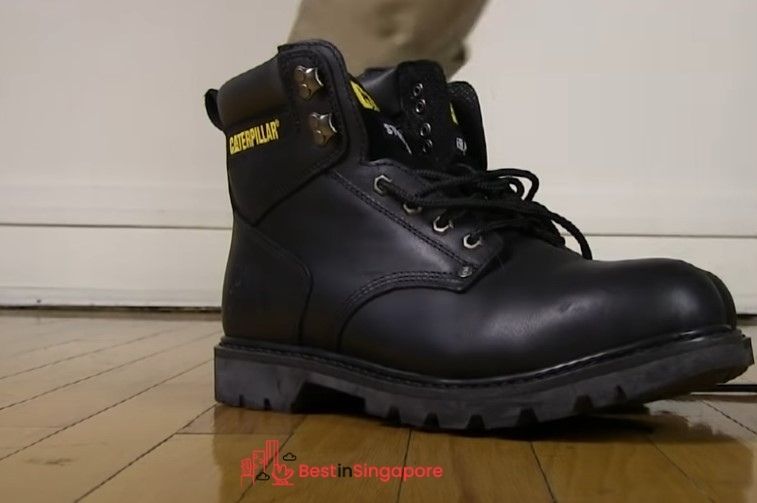 Price: $189.00
In terms of durability and comfort, we believe that the Caterpillar Second Shift Boots take the top spot for mens boots in Singapore. This is an ideal work boot for those who are always on the run and are searching for a pair of shoes that can offer both style and comfort.
It's made from high-quality full grain leather that sports a rugged and classic style, making it an ideal pair of boots for work and post-work hangouts. It's engineered with nylon mesh lining that provides a different level of breathability and comfort.
Another thing that convinced us that it's one of the best mens boots in Singapore is the steel shank for added support and stability. It also comes with a slip-resistant outsole that works best on low-traction surfaces.
More than that, the Caterpillar Second Shift Boot is designed with a steel toe that protects your feet against impact and compression. It also offers protection against open circuits of up to 600 volts in dry conditions.
Pros
Durable build
Full grain leather
Nylon mesh lining
Steel tole
Cons
Heavier than most boots
Comes in limited colours
2.   Timberland Basic Alburn Boot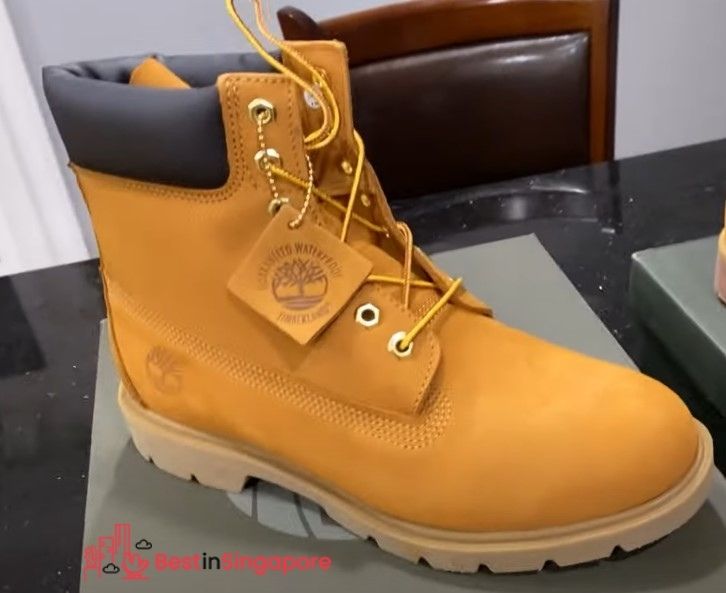 Price: $139.00
If you're looking for an affordable pair of boots, then we recommend checking out the Timberland Basic Alburn Boot. Timberland is also a trusted brand when it comes to men's footwear, so we're confident that this is one of the best mens boots in Singapore.
For one, the Timberland Basic Alburn Boot is designed to hold up against wear and tear for more than a year, making it an ideal option for those who like to hike and do adventurous activities in their free time.
Beyond weekend hikes, the Timberland Basic Alburn Boot sports a style that can be worn to the mall and to the office, so it's definitely a versatile pair. Why purchase another pair of shoes when this one can be worn to literally any place, right?
Another thing we love about the Timberland Basic Alburn Boot is the fact that it's made from ethically sourced leather, so rest assured that it doesn't contribute anything harmful to the environment.
Lastly, one reason we call it one of the best men's boots in Singapore is its seam-sealed waterproof protection that further contributes to its durability. It comes with rubber lug outsoles as well to avoid slips on both dry and wet surfaces.
Pros
Ethically sourced leather
Waterproof
Can endure harsh conditions
Versatile look
Cons
Not steel toe
Can be difficult to clean
Customer Reviews
Here's what some customers have to say about the Timberland Basic Alburn Boot:
"When these boots first came out in the seventies we 'cool' kids who hung out in the smoking lounge area of the high school adopted them as standard footwear. For kicks, after a forty year hiatus, I picked up a pair because I couldn't turn down the sale price and was feeling nostalgic. Plus I needed new boots. These are a good looking and tough boot that are a bit stiff at first."
"Believe me, Timberland is synonymous with quality. After years of wearing Timberlands in a cold and wet environment the sole finally cracks, but up until then they are as comfortable and warm as the day you buy them even from a second hand store. Maybe they're the wrong size for someone else. I wear a men's size 9.5 US sneakers and Timberland's size 9 fits me perfectly."
3.   Everbest Leather Boots
Price: $199.90
Everbest is a trusted Indonesian brand that sells high-quality leather products such as belts, shoes, and wallets. The fact that it's managed to reach the Singaporean market only proves that its products are really worth checking out.
Beyond its affordable price, the Everbest Leather Boots is a versatile pair of boots perfect for office, casual, and even formal wear. It sports the elegant and classic Chelsea look that goes well even with plain shirts and denim jeans.
In terms of material, the Everbest Leather Boots is made from high-quality genuine leather that doesn't get worn out too easily. Even if it's worn almost every day, it won't degrade too quickly, we think.
If there's a downside with the Everbest Leather Boots, it'd have to be its lack of extra features. It's not weatherproof, nor does it come with a steel toe and anti-slip outsoles like most men's boots.
Anyway, we still consider it one of the best mens boots in Singapore for its comfort and durability!
Pros
Affordable
Classic Chelsea style
High-quality genuine leather
Cons
Not weatherproof
No anti-slip outsoles
4.   Timberland Richmond Ridge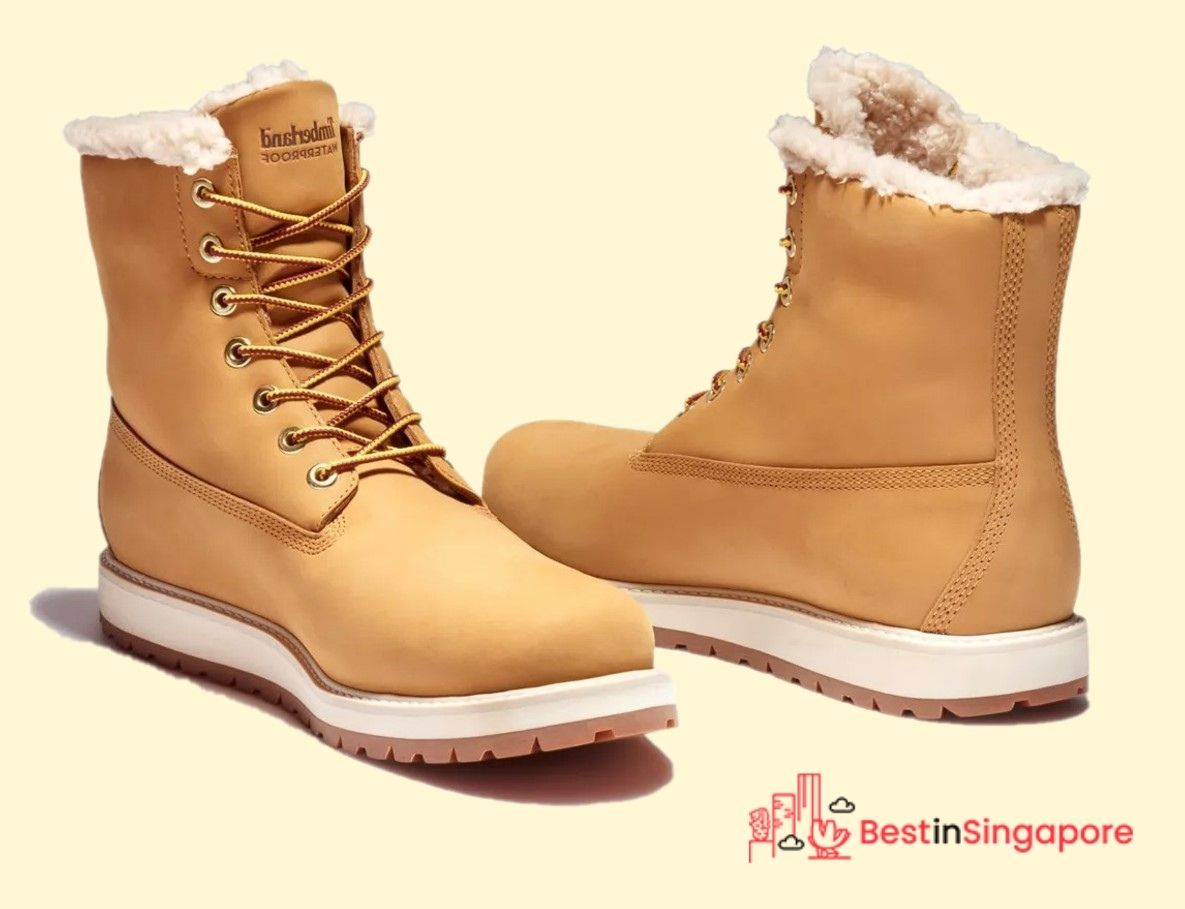 Price: 299.00
Since we couldn't get enough of Timberland's boots, we decided to include another one of its men's boots in our list. Here's the Timberland Richmond Ridge, and we believe that it's one of the best men's boots in Singapore!
For one, the Timberland Richmond Ridge is a weatherproof boot that can be used for casual events and adventures over the weekend, making it a versatile pair of boots overall.
On top of the premium nubuck leather, the Timberland Richmond Ridge is also made from recycled materials such as PET and plastic bottles. This is why we consider it one of the best mens boots in Singapore.
In terms of comfort, the Timberland Richmond Ridge also doesn't disappoint. It's designed with mesh lining that allows the feet to breathe and provides extra comfort even when worn for an extended period of time.
Some of the other features of the Timberland Richmond Ridge are the cushioned EVA midsole, anti-fatigue footbed, rubber lug outsole, and outer sole with TimberGrip™ technology.
Pros
Versatile design
Weatherproof
Made from recycled materials
Premium nubuck leather
Cons
Expensive
Heavier than most leather boots
Customer Reviews
Take a look at what some of the buyers have to say about it: 
"I have been wearing this pair of boots for over a year now. The comfort level is great and they still look almost as they did when I first got them. The thread has not worn out and the laces are still in perfect shape. Great boots for the money especially. I just bought a second pair in black and another in brown totaling 3 pairs of this model, because I know if and when the pair I am wearing now wears out, I definitely want to have these new ones set back waiting. They are that good. Enjoy."
"These boots look great, and are warm, in fact too warm, hot. The average temp in my area for this winter has been 36 degrees Fahrenheit overcast and rainy. These boots are comfortable and so far have not leaked, I submerged them past the sole just to see. However, the glue is separating slightly from the sole of the boot where my foot bends. I love the grip on these boots, they are excellent in the mud, no slipping even on the ice and snow. The boots look good in slacks and jeans, not too weird like most Timberlands. I like how the boots are wider so boot cut jeans don't touch the ground."
5.   Dr Martens 1460 Winter Grip Boots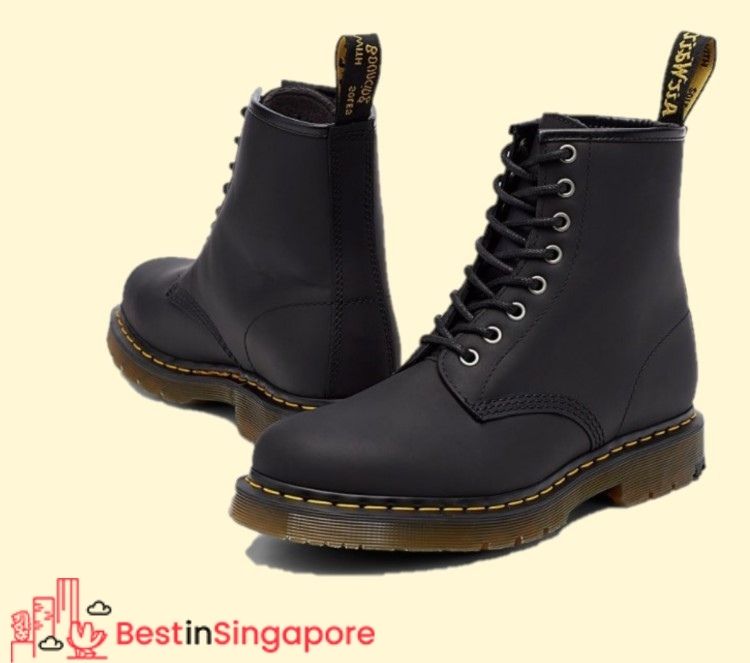 Price: $299.90
Dr. Martens is a shoe brand that needs no introduction. In fact, it's one of the most in-demand names when it comes to high-quality and unisex leather boots that can be worn to literally any occasion.
The 1460 Winter Grip Boots combine the original build of the classic Dr. Marten boots with a newly created technology that provides protection against harsh weather. It's designed with grooved cleats and for more solid footing on slippery surfaces.
More than that, the 1460 Winter Grip Boots is ideal for cold and winter seasons. There might not be a cold season in Singapore, but it remains an ideal pair of boots if you're after quality, design, and durability.
One of the features that make the 1460 Winter Grip Boots stand out is the rugged, oil-finished and distressed classic crazy horse leather, making it an attractive boot to look at.
Pros
Crazy horse leather
Ideal for cold seasons
Unisex leather boots
With grooved cleats
Cons
Heavier than most leather boots
Not that easy to clean
Expensive
6.   The Belgian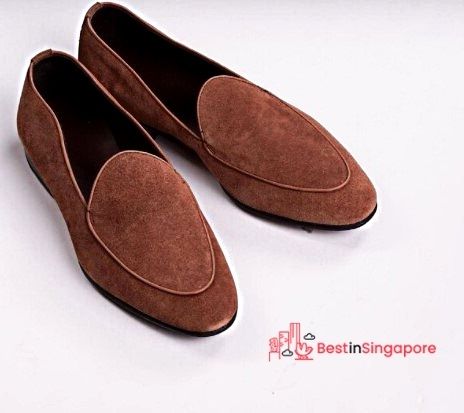 Price: Enquire for a Quote
Walk in comfort and style with The Belgian, CustomMade's line of leather shoes. The secret to its softness lies in its layers, or lack of it. Unlike most shoes, it is made without the inner lining, making it comfortable and cooling at the same time.
That doesn't mean that it will wear down easily though. It is made with the highest quality leather materials, which ensures that you can use it for a very long time. With the variety of colors available, you can easily match it with any of your outfits — both formal and informal.
Best of all, CustomMade will create their loafer based on your individual specifications. Contact them now for a consultation! They might just be the makers of the best mans boots in Singapore for you.
Pros
Soft and comfortable
Cool to wear
Slip on and off with ease
Perfect for hot and sunny climates
Cons
Leather can be hard to maintain
Not waterproof
7.   Walking Tall's B68D011D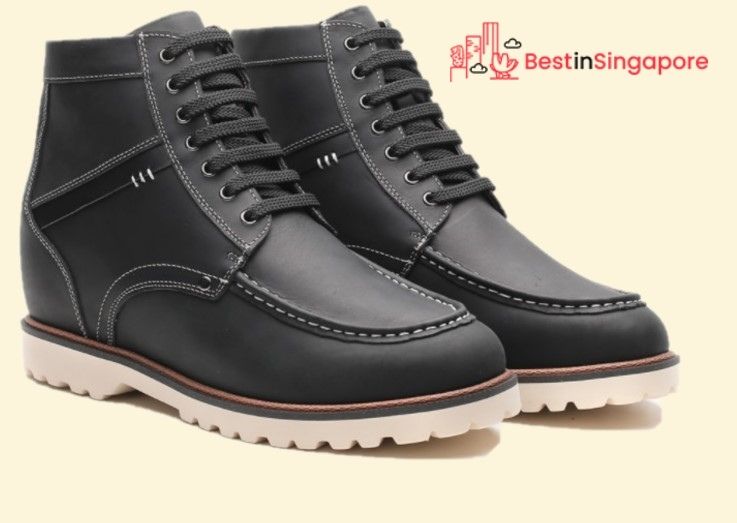 Price: S$199.00
If you're in the market for height increasing boots, then there's no better place to look that Walking Tall. They offer durable and comfortable boots with various size increases, from six to ten centimeters.
Their B68D011D boots are perfect for stylish casualwear. They can increase one's height by nine centimeters, which makes it one of the best mens boots in Singapore for smaller gents.  The rubber out soles ensure stable footing, while the elegant stitching serves to increase its durability.
Check out the B68D011D, as well as other products, in Walking Tall's website.
Pros
Height increase of 9 cm
Durable and comfortable
Rubber soles
Cons
No other colors available
Limited sizes
8. Formal Mens Leather Shoes Gentleman Black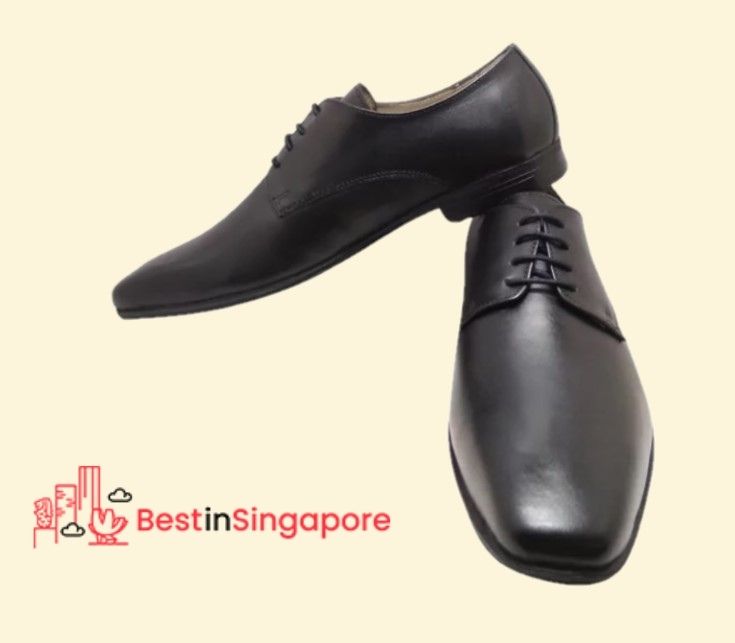 Price: S$199.00
Give your formal attire a touch of elegance with Oxhide's Formal Men's Leather Shoes. This pair comes in black, perfect for all kinds of outfits.
Its materials are composed of soft leather and durable resin. Style has never felt this comfortable.
Pros
Smart and elegant design
Durable and comfortable
Perfect for formalwear
Cons
Leather is hard to maintain
And that's it for our list of the best mens boots in Singapore. If you've already decided which one to purchase, please share your pick with us!
If you know other pairs of men's boots that should've been in our list, don't hesitate to share them with us. If we find them worthy, we will definitely add them here!
By the way, if you also happen to be looking for running shoes, you might want to check out our list of the best running shoes in Singapore. Any of these shoes can be the perfect companion to your morning jogs and gym workouts!