6 Best Robot Vacuums in Singapore Reviewed
Don't have enough time to squeeze in some cleaning duties on your hectic schedule? Well, then you should get the best robot vacuum in Singapore!
A robot vacuum cleaner is a must-have at home, especially if all the household members have a busy lifestyle.
Unlike with a conventional vacuum cleaner, you can set a specific cleaning schedule with a robot — in this way, you can keep your floors fully cleaned even while you're working or during your day-off.
And so to help you find the top picks on the market, we've rounded up and reviewed the best robot vacuums in Singapore! But before we go on to the list, here are some things that you must consider first when you go on a robot vacuum shopping spree in Singapore.
Things to Keep in Mind When Buying a Robot Vacuum
Robot vacuum cleaners in Singapore go beyond the usual suction and wipe function. They come with advanced features, some are made for wood or carpeted floors, most allow you to set a timer, and so on.
So if it's your first time to buy a robot vacuum cleaner, it'd be a bit hard to find the right one. That's why we're here to guide you as we've listed the key factors that you need to know before buying a robot vacuum cleaner.
1. Floor type
As mentioned earlier, robot vacuum cleaners work on hard and smooth flooring, so you need to figure out which model caters to the floor type that you have.
Some of them are capable of switching between two different floor types like hardwood and tiles, and those are clearly the best. There are also models that need to be manually adjusted in order to switch floor types.
If you have vinyl flooring, though, you'd need a robot vacuum that has mopping features.
2. Size of your home
Robot vacuums differ in the coverage that they provide. There are types that are only suitable for smaller areas like flats, while others are best to use for large-sized houses.
Also, some robot vacuums are quite tall and they might not fit under your furniture. Therefore, it's advisable to measure the space under your beds, sofas, wardrobes, drawers, and more.
3. Filter type
For those who have a dust allergy, asthma or any other breathing issues, you'd need a robot vacuum cleaner with a HEPA filter. This filter removes fine dust, pollen, and allergies so they won't be left behind in the exhaust air.
4. Bin size
With a small bin size, you can only clean less than half of the room. So make sure to check if the vacuum has 1-litre bin capacity, most especially if you have a big room.
5. Battery capacity
Having a robot vacuum cleaner with long battery life can help you clean a large-sized room. It'll also last longer between charges.
Most robot vacuums feature a battery dock where the device will automatically go back to the dock if the battery needs to be charged.
The charging time is usually up to 4 hours, which can be a little inconvenient for some people. So, it's better to go with the one that has good long battery life.
6. Loudness
Not all robot vacuum cleaners are designed with quiet operation. To avoid disturbance at home, choose a robot vacuum that has a lower decibel score such as 65dB level and below.
If you're planning to schedule the cleaning while you're away, then the noise shouldn't be a problem. But if you're staying during the task, then the loudness must be a critical factor for you.
Best Robot Vacuums in Singapore
After you've measured the size of your home and determined the floor type that you have, you should know how to choose a robot vacuum based on the factors we gave you. Let's now see some of the best robot vacuums in Singapore!
We've picked the most recommended models on the market and each one of them features highly convenient and flexible settings. So, whether you opt for an advanced or basic robot vacuum, we've got everything you need!
1. Xiaomi Mi Robot Vacuum-Mop Essential
Price: $329.00
Not the type of person to clean everyday? Well, we can help you with that.
We present to you Xiaomi Mi Robot Vacuum-Mop Essential, a multifunctional vacuum cleaner that can sweep and mop your home.
Here are the explanation of some of its features. First, it has an electronically controlled 200mL water tank with 3 gears, which are low, medium, and large water volume.
Another great thing about this is its reduced dimensions, especially its height. It can now clean under different furniture that were not reachable before.
In comparison to other vacuums, this has 16 amazing features. Here are some examples, it has a 2200Pa suction, Xiaoal speaker voice, 4 gears suction power, and more.
What's great about this product is its smart route planning. This means that it has a smart navigation and precise position that will allow it to clean every corner of your home.
Highlights
Mijia App Smart Control
420ml dust tank
3 filtration layers
2500 mAh battery
Wireless
Working time is 90 minutes
2. Roborock S6 Pure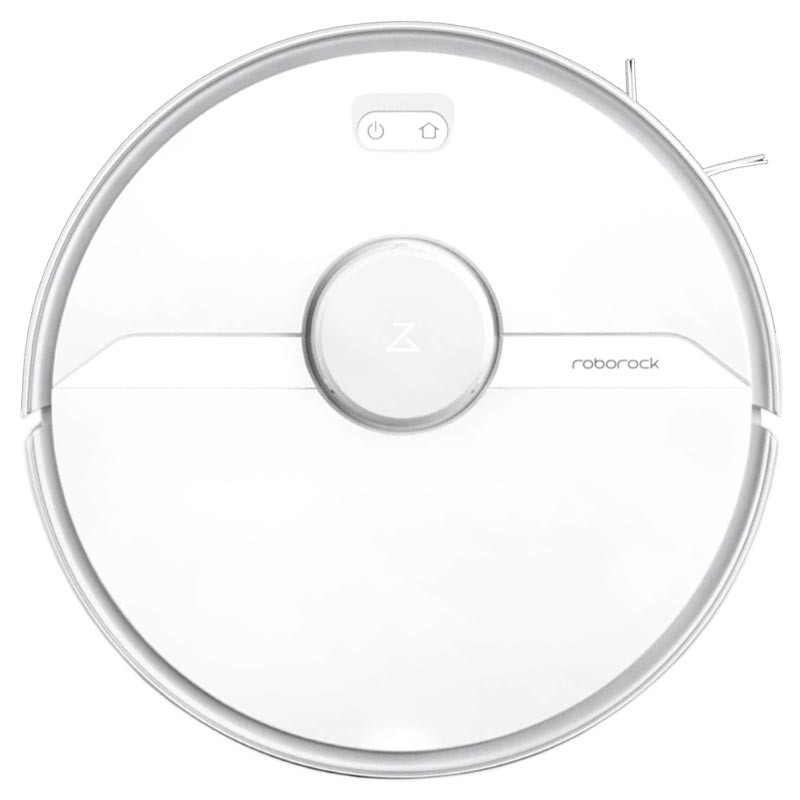 Price: $599.00
The Roborock S6 Pure provides precise laser navigation that can map out your entire home and clean all rooms with just a few taps on your phone! It also has hyper force suction for deep cleaning and adaptive routing for the faster cleaning process.
Moreover, after setting a cleaning schedule via the mobile app, you can customise the suction levels for each room. With its 360 degrees sensor, it can avoid the stairs or any trouble spots and keep all your valuables safe.
The best thing about this model is that it has customisable room sequencing. In this feature, you can set an exact order for the rooms that you want to be cleaned.
Because it can amazingly map out a living space's rooms and floor plans, we think this is the best robot vacuum in Singapore for larger houses and those with several rooms.
Highlights
Mop up to 150 sqm (1610 sq ft) in a single run
5200 mAh battery capacity
Up to 3 hours of operation
Amazon Alexa support
460ml dust bin capacity
5200 mAh battery capacity
150 min operating time
3. iRobot Roomba 860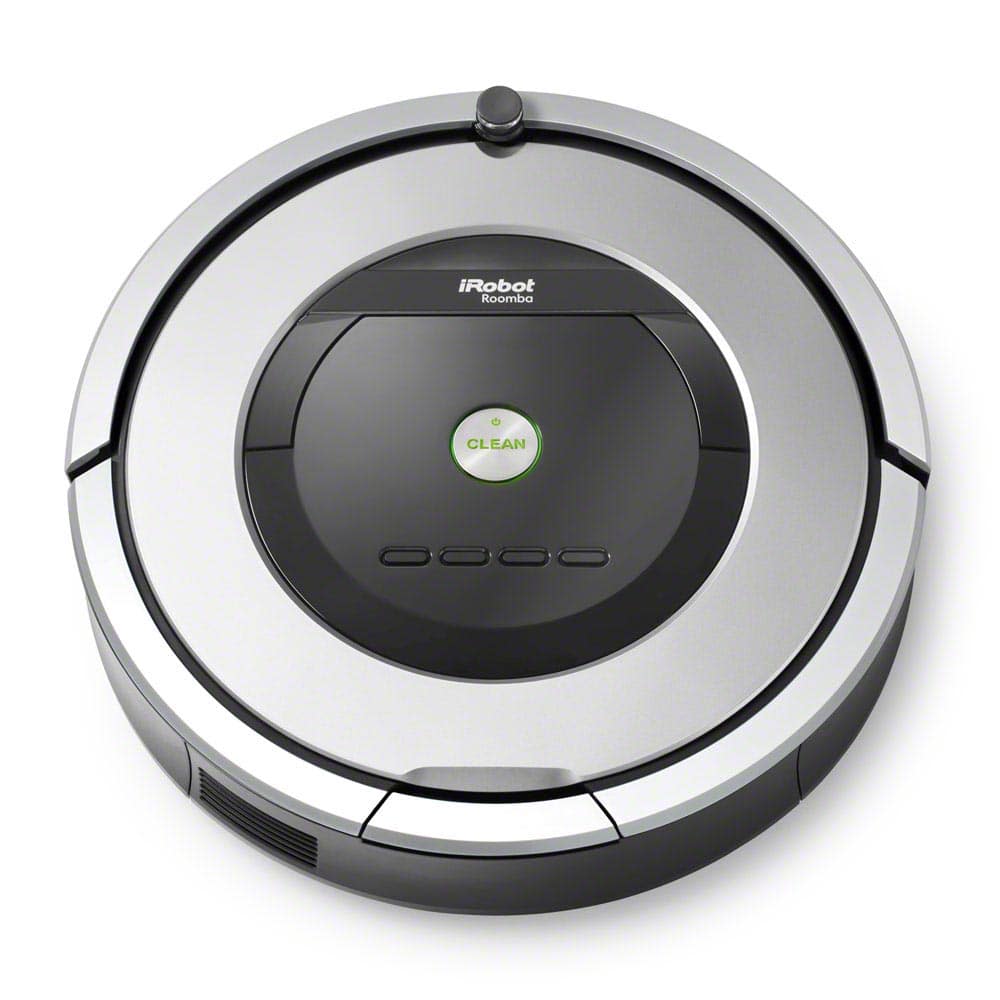 Price: $519.25
The iRobot Roomba 860 features an excellent cleaning system that can remove dirt, dust, hair, and debris from all floor types! It sweeps along wall edges and maneuvers under and around most furniture, making it one of the best robot vacuums in Singapore!
It has a full bin indicator that'll remind you whenever the bin needs to be emptied and it automatically charges itself between cleaning schedules.
Because of its excellent 'hoovering' system, we think this is the best robot vacuum in Singapore for those with pets and young kids at home.
Highlights
For hardwood floors
Virtual wall barrier
Automatic charging
60 db noise level
1615 sq ft / 150 sqm cleaning area
HEPA filter
3000 mAh battery life
Customer Reviews
Many customers recommended the iRobot Roomba 860 because of the long runtime and easy-to-use functions of the iRobot Roomba 860. They also said that it was able to clean large rooms and hardwood floors.
A customer gave this review:
"I definitely would recommend this Roomba. Changes from floors to carpet easily. Does a great job of picking up. Since I have open floor plans (2 houses), I also got the towers to keep it in certain areas. The remote is another feature that makes it so nice. I can direct it to go in any direction if I want to. This vacuum saves me a lot of time. Love it in the bedroom getting under furniture. Buy it, you won't regret it."
4.   Ecovacs Deebot Ozmo 950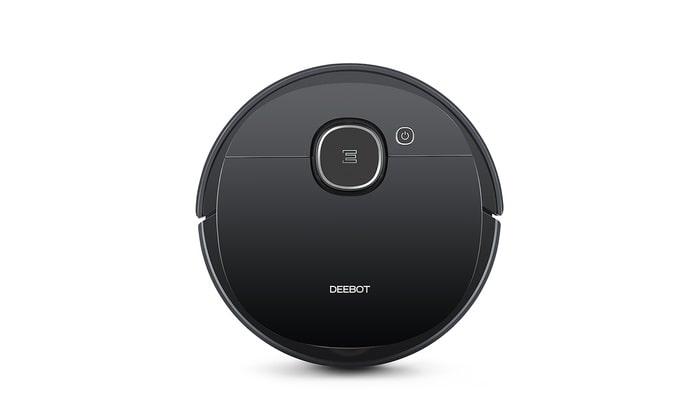 Price: $589.00
If you're looking for a vacuum cleaner that can accommodate homes of all sizes, then the Ecovacs Deebot Ozmo 950 can be the best robot vacuum in Singapore for you! It delivers a deep floor cleaning with its advanced laser mapping/navigation and long battery life.
With the mobile app, you can set virtual boundaries and custom modes and the robot will know which areas at home need the most attention.
It mops and vacuums the floor at the same time too. You can switch the water amount according to different needs.
It also features a slim and compact design that can enter even lower, tighter spaces at home. Stair safety and anti-collision systems are also included to avoid obstacles and protect your furniture.
Highlights
5200 mAh battery
430 ml bin capacity
66 dB noise level
200 mins operating time
Amazon Echo and Google Home compatible
Automatic charging
Customer Reviews
The Ecovacs Deebot Ozmo 950 has earned a lot of positive feedback from customers who were impressed with the multi-floor mapping and dual-action main brush. A customer shared this experience:
"Tested for probably a week and this robot is working just as I expected. Intelligent: This robot is smaaaaaart! It can distinguish the hard floor and carpet precisely. It also has a very good memory. Just with one time use, it has already mapped and stored the floors of the whole house and afterwards the efficiency is further promoted APP: the app is easy to use. It has an excellent control on the robot, the mapping, the water flow level… Battery: Each charge lasts for 3+ hrs, more than sufficient to clean my floor (about 250 square meters) . This really impresses me! Coverage: the robot has a low profile and high mobility. It covers almost every edge and even corners of my floors. I do not need to clean the dean ends manually. Power: The suction power is stronger than my old Dyson V6 vacuum and gets rid of all the dust from the carpet. Overall, I am quite satisfied with this robot and impressed by its multi-functionality. I would love to recommend this product to all of you who need a decent cleaning robot!"
5. Eufy RoboVac 11S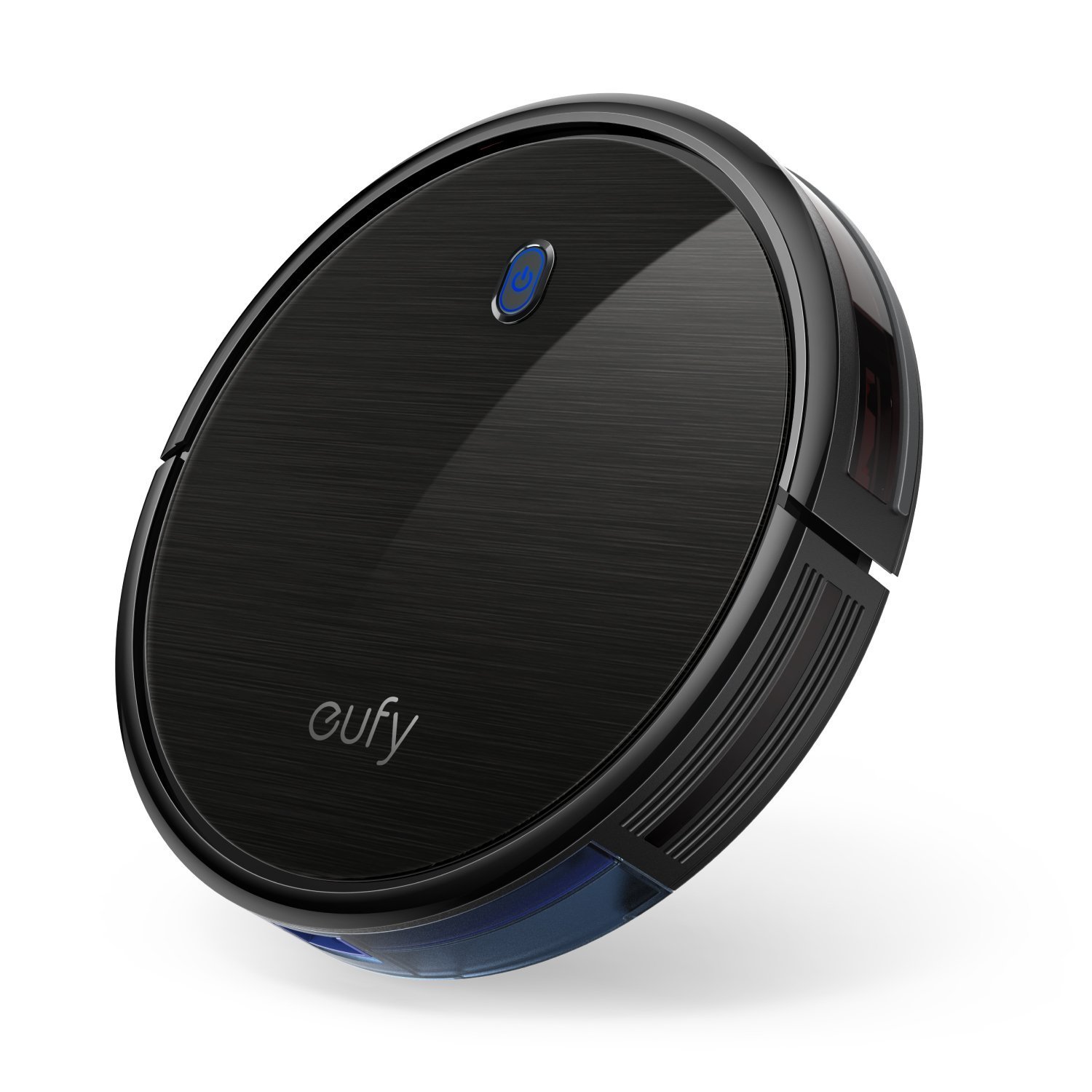 Price: $199.90
The Eufy RoboVac 11S offers powerful suction, leaving your floor spotless and absolutely cleaned. Despite its slim design, it has large wheels that can go over the door ledges and other obstacles to clean all areas at home.
Unlike other options, it has a triple filter system that can eliminate any existing allergens and pollens. It can be used on medium-pile carpets, tile, laminated, and hardwood floors. It's hugely affordable too!
Due to its powerful suction, we think this is the best robot vacuum cleaner in Singapore for those whose places need a bit of a deep clean.
Highlights
6 L bin
55 db noise level
Multiple cleaning modes
Automatic charging
1292 sq ft / 120 sqm cleaning area
600 ml bin
2600 mAh battery capacity
100 min run time
6. Neato Botvac D4 Connect Blk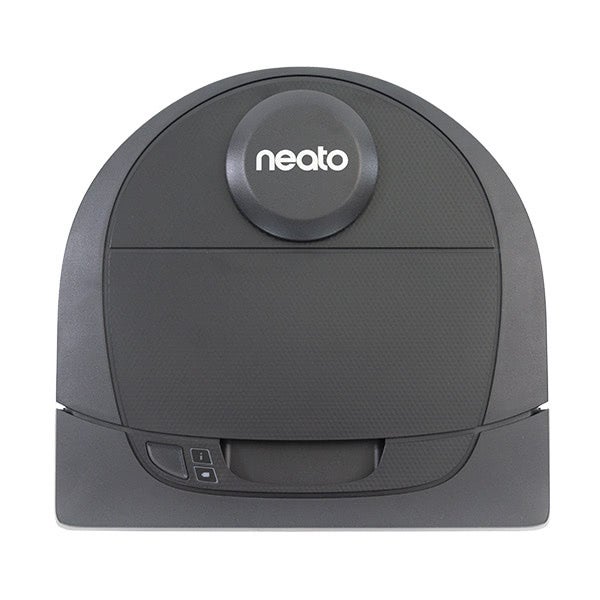 Price: $752.36
The Neato Botvac D4 Connect Blk has a unique design that's perfect for cleaning all corners at home, especially the areas that are hard to reach. With its smart laser navigation and mapping, it cleans with a straight pattern so it'll never miss a spot.
If you're worried about the vacuum being stuck on a floor that's full of clothes, by the way, there's no need to be because you can set up No-Go Lines in the app to block off those areas. You can also choose between eco mode and turbo mode for basic or deep floor cleaning.
Highlights
Automatic charging
Large main brush
7 L bin
Apple Watch, Amazon Echo, or Google Home compatible
64 db noise level
1076 sqft / 100 sqm cleaning area
75 mins operating time
Customer Reviews
Customers were satisfied with the overall features of the Neato Botvac D4 Connect Blk. They said that it can truly reach all corners and spaces at home.
Some said that it also has strong suction that can pick up any small or large debris. This is why it has become the best robot vacuum in Singapore for many homeowners.
A customer wrote this feedback:
"This is my second Neato. The Neato XV-21 I had since 2014 finally bit the dust after daily vacuuming my home every day for 5 years. All the dog hair accumulating on the floor made it clear that it was time for a new robot vacuum. I did a ton of research on the other brands in the same price range, but in the end going back to Neato. I have had my new vacuum for a few weeks now and I am so impressed and have zero complaints!!!! The vacuum has mapped out my house and does a fantastic job of navigating from room to room picking up dog hair along the way. It only gets stuck once in two weeks. The suction is strong and picks up tons of hair filling the huge bin. With the other brands and their small bins, I would be constantly emptying the bin with my Neato, I empty it at the end of each cleaning and I am good to go for tomorrow. I am happy I went back to Neato!!!"
And that's our list of the best robot vacuums in Singapore! If you'd like to recommend more options, feel free to share them with us!
But if you've decided you'd rather use the classic manually operated vacuum, take a look at these best vacuum cleaners in Singapore! Each selection caters to a certain floor type so you'll definitely find the one that fits your needs the most.