The 7 Best Gym Memberships in Singapore This Year
You very likely know the truth of the saying that health is wealth. Otherwise, you wouldn't be here looking for the best gym memberships in Singapore.
The thing is, being a member of a good gym can do so much more for your health than a membership at a mediocre gym could. For one thing, good gyms give you access to great trainers, the latest equipment, and more.
So, we're listing the top gyms we found, based on their consistency of service and value-to-price ratio. Here are the 6 gyms we found to be at the top of our list:
1. Virgin Active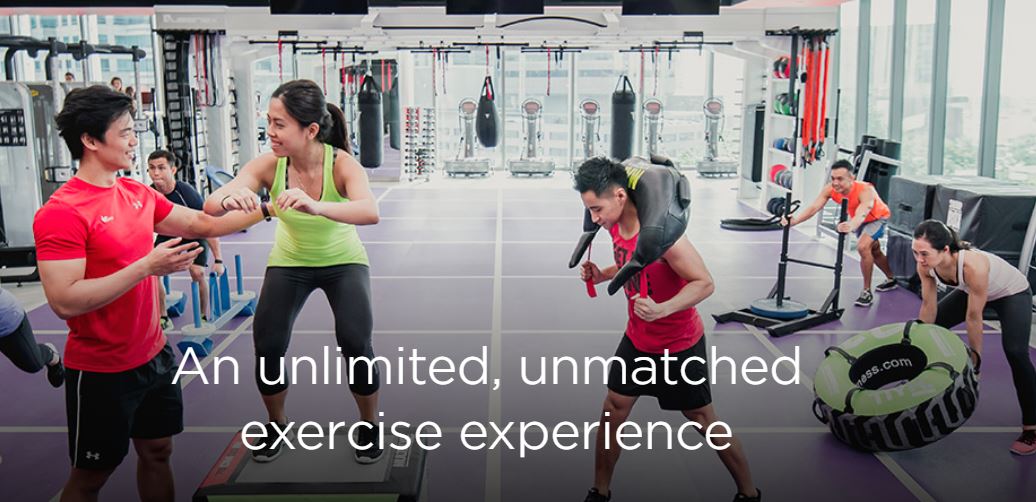 BEST FOR 
Cutting-edge group workouts and equipment
PRICING
Contact for more information
WEBSITE
https://www.virginactive.com.sg/
ADDRESS

Raffles Place  Level 6, Tower 2, One Raffles Place, Singapore 048616

Tanjong Pagar #06-01, Guoco Tower, 1 Wallich Street Singapore 078881

Holland Village #03-05, Raffles Holland V, 118 Holland Avenue Singapore 278973

Marina One Level 2, The Heart at Marina One, 7 Straits View Singapore 018936

Duo Galleria #01-09, Duo Galleria, 7 Fraser Street Singapore 189356

Paya Lebar #04-06, Paya Lebar Quarter Tower 2, 1 Paya Lebar

CONTACT DETAILS
https://www.facebook.com/VirginActiveSingapore/
[email protected]
6908 7878
OPERATING HOURS
Contact for more information
From bespoke studios and state of the art equipment to spas and cafes in their six locations, Virgin Activities facilities represent a world-class first experience. When you join Virgin Active, you will also have access to all of their clubs across Singapore and around the world, so you can work out when and where you like.
Service Highlights
Customer Reviews
5-star Yelp review from Carolyn L.:
"I love the relaxation and recovery section of Virgin Active. In fact, I think that is the main reason I joined Virgin Active. So 5 stars for that.
Virgin Active is not like any other regular big gyms. Before I signed up for Virgin Active, I was checking out other gyms as I wanted one near my work place. I am not a new user to big gyms and have been a gym go-er since I was 18 or 19 years old. I have had personal trainers before and more or less know how to work those fitness machines.
The one thing which sets Virgin Active apart is really the "spa-like" environment of the relaxation and recovery area. Besides focusing on the exercise areas, Virgin Active actually thinks of the post-exercise area."
2. Gymm Boxx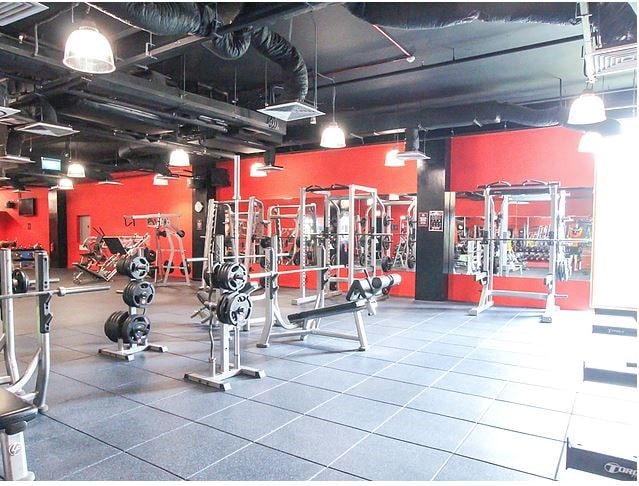 Gymm Boxx began with a single gym. Throughout the years, they kept adding to their facilities until they became one of the top gym brands in the country.
They have successfully established several branches and they are now nearing the milestone of a decade next year. Their facilities are open to the public and clients can either choose a long- or short-term membership plans.
Note that once you become a member, you will have access to their 24-hour gyms. That's great for those who have trouble squeezing gym hours into their daily schedule.
Service Highlights
Open to public gym facilities
Personal training
Campaigns and special promos
Customer Reviews
Gymm Boxx has earned the loyalty and trust of many clients. A reviewer shared this experience on Google Reviews:
"The biggest 24 hour gym in Bishan is right now. There are lots of free weights, from dumbbells up to 50kg each, barbells loading up to 280kg, and leg press machine loading up to 480kg. Wish the leg press machine can load up to 1000kg. There's food bar operating daily except Sundays. The teriyaki chicken pasta is nice.. it's a good postout meal. There are many motivational words in the gym to help you train harder and harder."
3. Anytime Fitness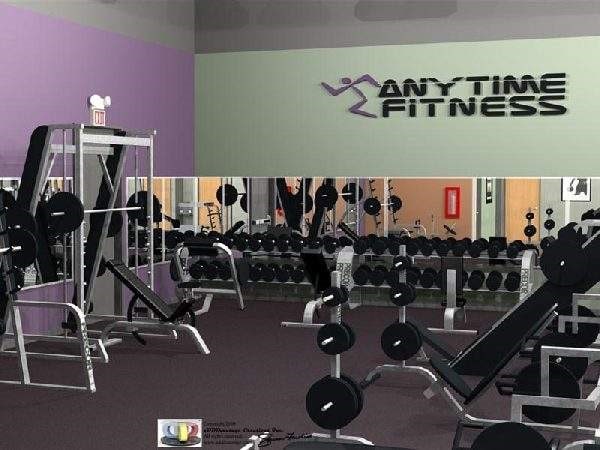 Anytime Fitness is known for being an award-winning gym facility in Singapore. They have a large number of outlets in the country and thousands of gyms around the globe.
Regardless of your current fitness condition, they have personalised services and fully-equipped facilities to assist you. They offer specialised classes, personal training, fitness assessments, wellness programs, and even vitamins or supplements.
Service Highlights
Training and coaching services
Free classes
Health plan discounts
Customer Reviews
Anytime Fitness gained their reputation through their exclusive amenities, 24-hour access, and worldwide club access. They even encourage franchising to help with successful employment careers as well as spread their facilities and help conduct a healthy lifestyle.
Karen complimented the vast space and wrote this on Google Reviews:
"Excellent place to workout. It's one of the most spacious anytime fitness outlets. The staff are really friendly and approachable. Equipment is well maintained and i am satisfied with the quantity and quality of equipment. No need to wait and queue for the cardio machines. Very clean place too. The cleaners have done a good job. They have a separate space for the studio which is especially conducive for yoga classes. They have very good instructors too."
4. The Gym Pod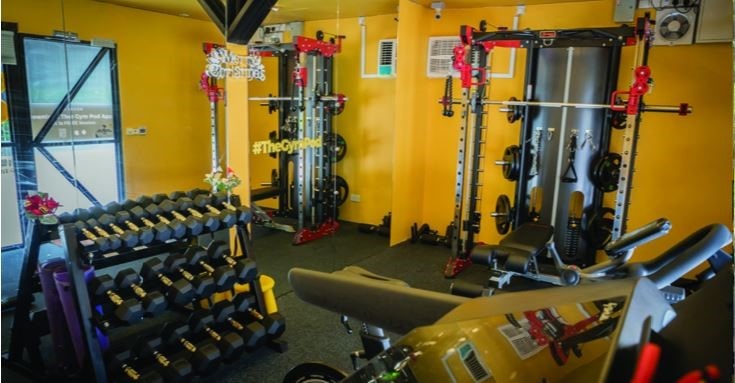 The Gym Pod is claimed to be the first smart container gym chain in Southeast Asia. The overall conceptual theme of their design promotes a wise and efficient way to transform a shipping container into a functional and profitable space.
All branches are located where gym facilities are not usually built. This may be the best gym for those who prefer unorthodox venues!
They provide privacy and convenience with small pods filled with valuable equipment. They only allow a max of 3 people in one session, so you can freely use all of their equipment and do as many exercises as you want too.
Booking with them and doing payments is also easy. That's because you only need to download the app and follow the instructions.
Service Highlights
Online booking through mobile app
No monthly subscriptions
First session is free
Customer Reviews
Most customers admire The Gym Pod's services because they technically don't need a membership to use its facilities. They will only charge you by the number of sessions you have in their "pods".
That said, they also offer standard gym services. For example, many clients appreciate the availability of personal trainers.
Michael Cheong recommended their services and gave this a 5-star rating on Google Reviews:
"The Gym Pod is an interesting concept! I like the privacy and the exclusivity of having the place all to myself. I also like the per-hour charging model. The machines are extremely limited, but it's a good place for otherwise-reluctant people like me to get started."
5. Dennis Gym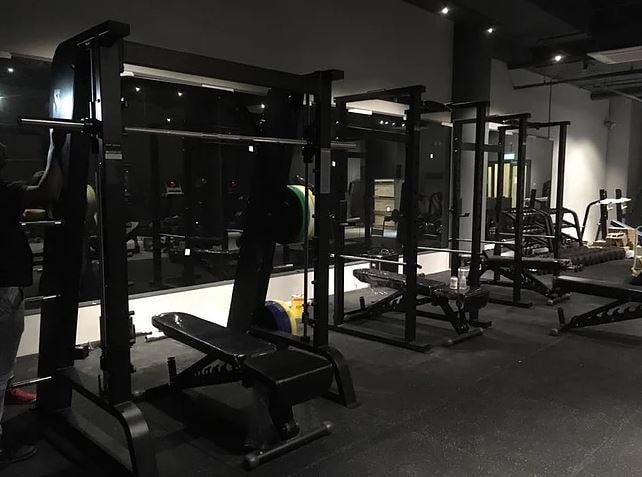 If you are one of those bodybuilders who enjoy participating in competition events, Dennis Gym is the perfect choice for you.
They are the official partner of a renowned bodybuilding competition in Singapore. Their team specialises in personal training, a variety of programs and classes, and muscle toning plus fitness training.
They offer flexible membership plans including ones lasting 6 months, 12 months, and 24 months. So, you will get to choose your preferred term with them.
Service Highlights
Flexible membership plans
Various packages options
Student and senior citizen promotion
Customer Reviews
Unlike other facilities, Dennis Gym focuses on providing physical fitness programs for actual competitors in the sports industry. Hence, athletes are very satisfied with their services.
A reviewer wrote this top-rated feedback on Google Reviews:
"I recommend this gym without reservation to others. Gym is open 24/7 via keypass and not crowded unlike other gyms. Variety of equipment which is well maintained. Value for money and customer service oriented!"
6. Safra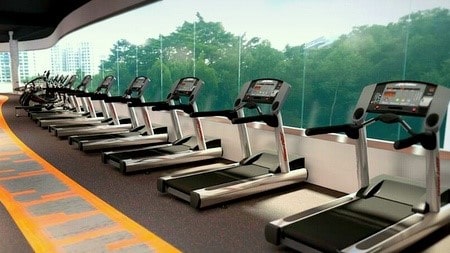 Safra's services and features fall within mid-range prices but they provide premium and exclusive events and activities.
You will surely not regret getting a membership here. They have a lot of activities to offer!
Their activities are categorised based on types such as adventure, arts, and culinary, recreation sports, target sport, team sport, and wellness and fitness programs.
For those who avail of the membership plans, it will be worth it for they have exclusive perks and privileges including education schemes, insurance, legal information services, and healthcare.
Service Highlights
Team building and seminars
Healthcare products and services
Treats and deals
Customer Reviews
As you may have noticed with Safra's services, they try to focus on team building activities through their numerous clubs. They even establish interest groups to build a supportive community that engages towards a particular interest, skill, or talent.
Customers seem to appreciate this a lot. In fact, Safra has earned a 4.5 rating on Google Reviews and one of their customers left this review:
"I love this gym. It's clean, not too crowded and the staff are really friendly. Equipment is excellent and well maintained. They have barbells, dumbells, benches, racks, pull-up machines, various cable machine things and a ton of other fitness related equipment. Not sure if they have kettle bells, but they have treadmills and a steam room, so I can't really complain! There are a lot of mirrors in the gym, as well as clocks. The shower has warm water and the lockers feel safe. I really can't think of anything bad to say about this gym, it's a great place to work out and hydrate, they have 2 water coolers!"
7. ActiveSG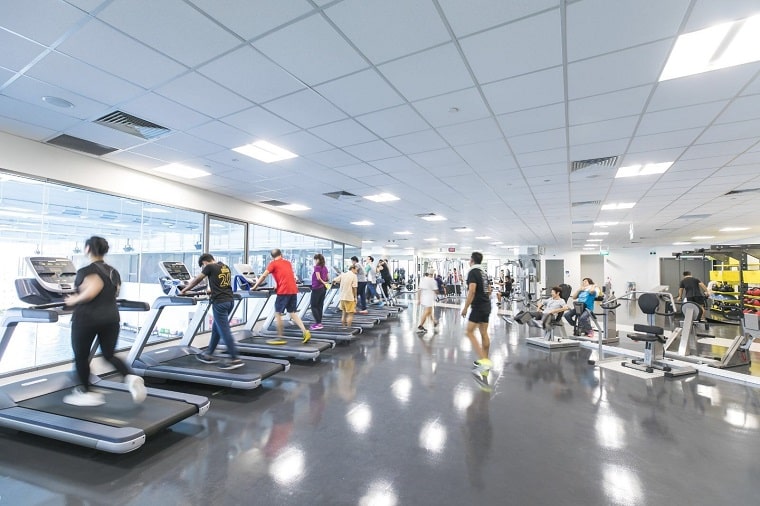 Active SG provides a variety of activities in their functional fitness program. Each exercise is designed to strengthen different parts of the body as well as boost stability and prevent possible injuries.
All practices are applicable in our daily lives such as walking up the stairs and even carrying grocery bags. They have options for the whole family and PWDs as well.
If you want your kids to learn some swimming skills at such a young age, then you may also inquire with their SwimSafer program. In short, this is one of the best gym memberships in Singapore because of how much it offers!
Service Highlights
Different academies and clubs
School holiday programmes
Person-with-disabilities program
Customer Reviews
Locals and tourists have had enjoyable experiences with ActiveSG, saying they were able to learn a lot of simple yet helpful strategies that will let them maintain a healthy lifestyle.
Eric Wye left this feedback on Google Reviews:
"Clean and pleasant smelling (unlike some activesg gyms) other reviews are accurate on the amount of equipment, after all, it is a public gym. Plenty of treadmills and cycle machines on the other hand. Please bring your towel as well. Crowded during evenings as expected."
Going to the gym consistently is a challenging task for most people, but if you have the right gym, it tends to be easier. Just try out the ones we recommended above!
By the way, in case you decide you also want your own fitness setup at home, we also have roundups for the best treadmills in Singapore and the best women's running shoes in Singapore. These might help you get into the fitness groove even faster!
---
*Images are taken from each company's official websites/social media.