A Hidden Gem in the East: A Guide to Punggol Container Park
Looking for a casual hangout spot that isn't a crowded shopping mall or an expansive nature park? Then, I can't recommend Punggol Container Park enough.
Punggol Container Park is a cozy area nestled in the heart of Punggol East. It's located right by the banks of the Punggol Serangoon Reservoir, so visitors oftentimes just end up strolling along the promenade instead of checking out the eateries and shops.
I've only visited the park a few times, and I love that it just gives off laid-back vibes. It also has some cool attractions and even cooler restaurants, so if you're thinking about stopping by soon, here's a guide to Punggol Container Park that I wrote for you.
How do I get to Punggol Container Park?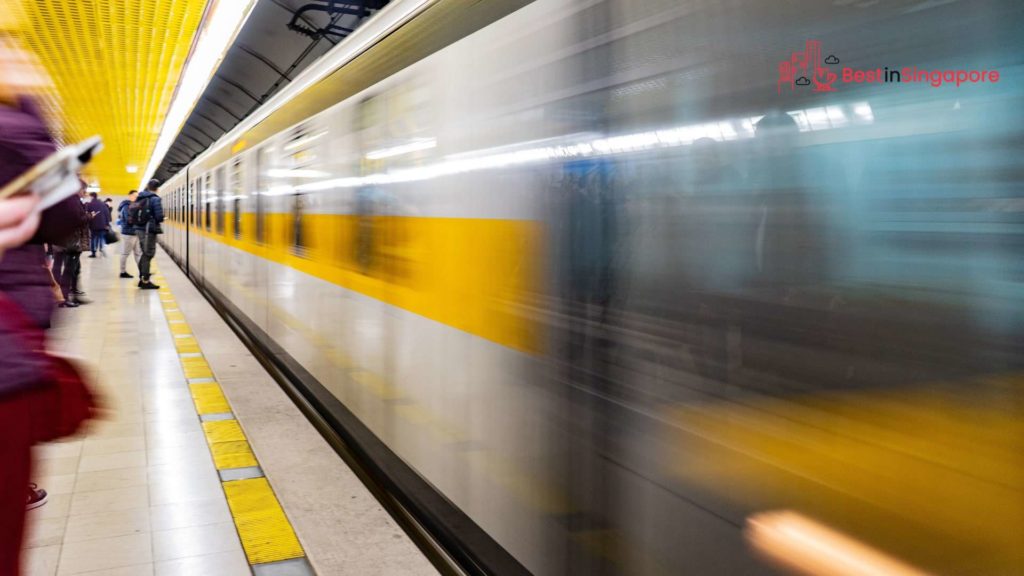 You can get to Punggol Container Park either by riding the train or taking the bus. If you choose to ride the train, you need to hop onto the Punggol LRT East Loop and stop at Riviera Station; the park is just five minutes away from the exit.
Meanwhile, if you prefer the bus, you can ride buses 3, 83, or 85 from Punggol Temporary Interchange and disembark at Riviera Station Exit A.
Where do I park in Punggol Container Park?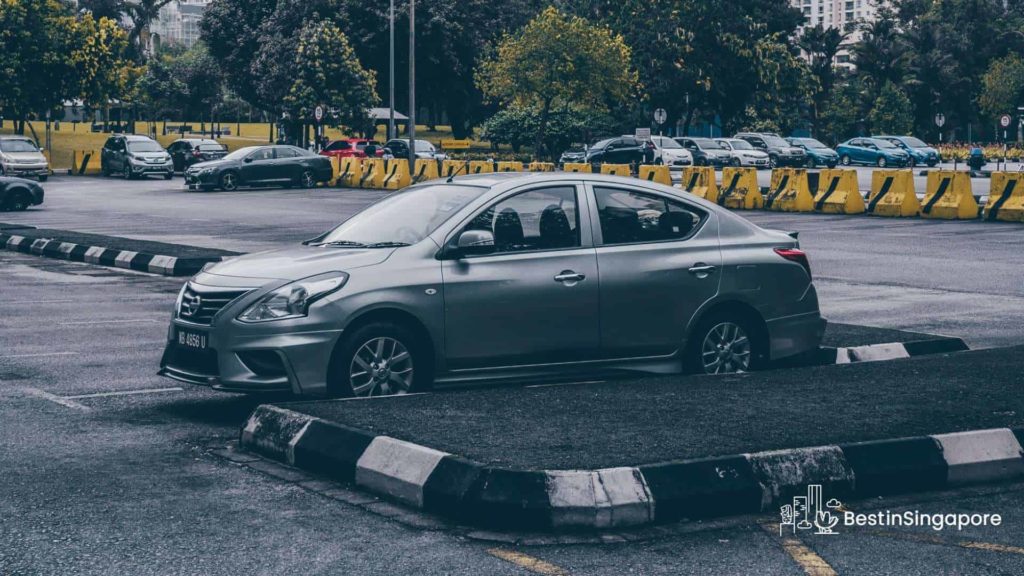 If you're coming to Punggol Container Park via your own car, you can park it in the car park beside the Punggol Police Station. It's the nearest and most popular choice.
Another great car park option is the P-Parking International at 32 Punggol East. It's open all day every day, and its rate is S$0.65 for thirty minutes.
If you're dining at any of the restaurants, you can also park in their respective parking lots.
What are the best attractions in Punggol Container Park?
Whether you're coming alone or with your friends or family to this destination, you can find fun things to do in Pungglol Container Parl, especially during the weekend. Here are the best attractions you can find there:
Uncle Ringo's Funfair
Operating Hours: 5 to 8 pm (Thursdays to Sundays)
Estimated Cost: S$25 (Uncle Ringo Card), S$5 (ride tickets per person)
If you're traveling with your little ones—or if you're an adult with a heart of a child (like me)—Uncle Ringo's Funfair is the place to be. As you can guess from the name, Uncle Ringo's Funfair is a carnival with all sorts of rides and mini-attractions
Getting inside the carnival is free, but you do have to purchase an Uncle Ringo Card to get into its rides. If the card runs out of credit, you can simply top it up whenever you need.
The funfair has everything you can expect from a carnival. I've accompanied my cousins on the carousel, the charming "train," and the exciting balloon wheel ride.
There's also a pirate ship where we pretended to be sailing the seven seas.
But I have to say the fair's standout attraction is the dinosaur park. This park features life-sized statues of dinosaurs and other mythical creatures like dragons, and they actually move!
The first time we came, my cousins and I were taken aback (we didn't expect them to move), but eventually, we used this as an opportunity to live out our Jurassic Park-inspired fantasy of running away and slaying ferocious dinosaurs!
Traveler Tip: This carnival is also referred to as Uncle Ringo's Night Market because it opens at 5 pm and becomes truly alive in the evening. From my experience, it gets crowded as early as 5:30 pm, so be sure to expect that when you visit!
Traditional Archers Singapore
Operating Hours: 12 pm to 1 am (daily)
Estimated Cost: S$6 for the first six arrows, S$30 for one hour at the range
Aside from fighting dinosaurs, another fantasy that I have is being a skilled archer (thanks to Katniss Everdeen from The Hunger Games). And at Punggol Container Park, I'm closer to achieving this dream because it has an archery range.
This range is owned by Traditional Archers Singapore, which is an organization that aims to revive the lost tradition of archery. To achieve this goal, they offer archery classes to both children and adults, so this is your sign to book a slot.
I tried taking a few lessons here with my older cousins (the little ones couldn't care less), and we had a blast (though we didn't hit the bullseye at all). My experience here actually made me start considering taking more serious lessons in the future.
Traveler Tip: Be sure to send them a message on their Facebook or Instagram to check for available slots. Don't expect to have an open spot just for you when you walk in on the day of your visit.
Community Garden Area
Punggol Container Park is also a haven for people with green thumbs because there are multiple community gardens here and near the area. If you're unaware, a community garden is a public space where gardeners can plant their own crops.
Before I came to Punggol Container Park, I was under the assumption that community gardens were only for nature parks, but apparently, they're everywhere in Singapore.
Punggol Container Park has several as part of a local program known as SEED.
Here are the community gardens available in and near the park: 
| Community Garden Name | Operating Hours | Description |
| --- | --- | --- |
| House of Plants | 1 to 6 pm (weekends) | A plant nursery where gardeners can propagate and grow baby plants |
| Little Botany | 3 to 7 pm (Fridays), 2 to 7 pm (weekends) | A garden that advocates for urban gardening and farming |
| Julius Ng's Orchids | 10 am to 6 pm (daily) | Specializing in orchids |
| Ideal Flora and Landscape | 8 am to 9 pm (Sundays to Fridays), 8 am to 9:30 pm (Saturdays) | Offering plots with concrete flooring, lockable gate, and tap water access (S$650 per month) |
I've personally never tried to be active in any urban gardening communities, but I've checked out the ones here in the park because they also sell plants. Visitors are welcome to come anytime.
I really like what I've seen so far. Being surrounded by greenery just feels so refreshing for the soul.
My favorite has to be Little Botany because that garden just has the best aesthetics and atmosphere.
Aside from the green plants, it also has fairy lights and light sticks, so at night, the whole place feels even more whimsical.
Traveler Tip: Even if you're not planning to secure a plot, I still suggest coming to a community garden. Many community gardens sell pots, seeds, and other gardening essentials, and you might be interested in buying some for yourself.
What are the best restaurants near Punggol Container Park?
While there aren't that many things to see in Punggol Container Park, there are actually many eateries here. So, if you have a craving for whatever cuisine, you should check out the following amazing restaurants near the park:
Hai Bin Punggol
Operating Hours: Open 24 hours
Estimated Cost: S$22 (prawning for one hour), S$40 (prawning for three hours), S$12.80 (beer batter fish and chips)
Hai Bin Punggol is quite an interesting dining spot simply because it also allows guests to do prawn fishing. Yes, you can fish your own prawns from the restaurant's aquarium!
Once you've caught enough prawns, you grill them.
I honestly found it to be such a memorable experience. I mean, my friends basically did all the fishing for me, but I did my part by barbequing the prawns.
But if you're not in the mood for prawning, don't worry because Hai Bin has an extensive menu of delicious meals. Their bestseller is the beer batter fish and chips—which I loved—but my favorite is the spaghetti aglio e olio.
For people just looking for snacks, you can never go wrong with their fries. There's a great variety, so don't hesitate to buy a few plates with different flavors.
Traveler Tip: If you're prawning, don't overthink what spices to put on the prawns. They're flavorful enough on their own, so salt will do. Also, you might want to grab a few rounds of beer to pair with the prawns. You'll thank me later.
Pump Station 1965 Bar and Bistro
Operating Hours: 4 pm to 12 am (Sundays to Thursdays), 4 pm to 1 am (Fridays and Saturdays)
Estimated Cost: S$24.90 (Angus Rib Eye Steak), S$16.90 (Chili Crab Pasta), S$17.90 (Ocean Seafood Pizza)
I always love a good themed dining spot, so of course, Pump Station immediately became one of my favorites when I visited Punggol Container Park.
This spot looks like a run-down gas station from the American Midwest, so from that theme alone, you can probably guess that the menu is filled with your favorite Western dishes: steaks, burgers, pasta meals, and pizzas.
Pump Station also serves various wines, cocktails, and beers, so you can also treat this as your happy hour spot after work.
My favorite thing about this dining spot is its al fresco setting. All around you are neon and fairy lights, and if you dine in, you take a seat on its upper deck.
That's why I love coming here at night: all the lights and the view of the sky above make for a serene atmosphere.
Traveler Tip: If you're coming with a group, I suggest you order the Pump Station Platter because it already has all the bestsellers: mini-steak, prawn fritters, buffalo wings, calamari, nacho chips, and salad.
Kaizenki Teppanyaki
Operating Hours: 3 to 11 pm (daily)
Estimated Cost: S$13.9/18.9/36.9 (signature mini teppanyaki dishes)
Craving Japanese cuisine? Then Kaizenki Teppanyaki has got you covered.
Even though teppanyaki is understandably the restaurant's bestseller, they also have other delicious offerings, such as curry katsu don, kitsune, tempura, and maki. Various alcoholic drinks are available as well if you want to unwind with your friends.
What I like about this dining spot is the way the dishes are presented: the presentation is always so top-notch that for a second, I think they're actually a fancy restaurant. Aside from that, the portions are incredibly generous, so you end up really full.
Traveler Tip: Bring along a few people if you want to come here because the dishes are big enough for sharing.
Madya Cuisine & Bar
Operating Hours: 11:30 am to 11:45 pm (daily)
Estimated Cost: S$13.90 (Madya Special Chicken—Spicy), S$15.50 (Butter Chicken Masala), S$28.50 (Tandoori Chicken Full Portion)
Whenever I'm in the mood for something hearty and indulgent, Madya Cuisine & Bar is now one of the restaurants that come to mind. This dining spot specializes in scrumptious Indian dishes, but they also serve Chinese cuisine.
What made this restaurant win my heart is its great array of chicken dishes. I've always preferred chicken over other types of meat, so it delights me to see many options here: from Meithi Chicken Dry to Chilli Chicken to—my favorite—Butter Chicken Masala.
But the menu doesn't stop there: they also have prawn meals, vegetarian options, and more. Before the main course, I actually like munching on the Chilli Mushroom and Paneer Pakoda: they may be bite-sized, but they're so addictive!
Traveler Tip: I suggest ordering as many dishes as you're able—to get a taste of the various offerings. This is not the time to be on a diet. This is the time to treat yourself!
Kin Kao Mai Thai Restaurant
Address: 50 Punggol East, Singapore 828826
Operating Hours: 5 pm to 12 am (Saturdays to Thursdays), 5 pm to 1 am (Fridays)
Estimated Cost: S$37 (Deep-Fried Seabass with Thai Herbs), S$15 (Tom Yum Fried Rice), S$14 (Thai Chicken Coconut Soup)
Thai cuisine has always been one of my favorites, so it's no surprise that I instantly beelined to Kin Kao Mai Thai Restaurant during my first visit to Punggol Container Park. And since then, I've ordered from this restaurant more times than I can count.
The meals served here are incredibly delicious and hearty, and the atmosphere is also relaxed, so I can simply sit back and enjoy everything in peace. Their Pad Thai dishes are usually my go-to, but I also love ordering the soup, especially during rainy days.
Traveler Tip: Kin Kao Mai Thai also owns the pub next door, so feel free to grab a few rounds of beer and just chill all night long with your friends.
Sum Dim Sum
Address: 50 Punggol East, Singapore 828826
Operating Hours: 4:30 to 11:30 pm (daily)
Estimated Cost: S$140.80 (Signature Set for 4–5 people), S$207.90 (Signature Set for 9–10 people)
Speaking of restaurants serving comfort food that warms your soul, Sum Dim Sum is another one worth considering. This dining spot comes with an extensive menu of beloved Chinese meals, such as prawn rice rolls, spicy dumplings, and char siew bao.
But it also has a few unique entries that have caught my eye—or, at the very least, I've never seen them before.
For example, they have prawn dumplings that are color blue. It never occurred to me before that dumplings can have other colors.
Another dish that stood out to me is the pan-fried carrot cake.
It has some similarities with the typical carrot cake in that they're both dense and filling, but it's also different because it tastes more savory than sweet. I love it!
Traveler Tip: There are signature sets on the menu, so you can order them if you're traveling with a group.
Fat Po
Operating Hours: 12 to 10 pm (Tuesdays to Thursdays), 12 to 10:30 pm (Fridays), 9:30 am to 10:30 pm (Saturdays), 9:30 am to 10 pm (Sundays), closed on Mondays
Estimated Cost: S$19.80 (Har Cheong Gai Burger), S$23.80 (Angus Ribeye and Egg Bolo Burger)
If you're starving after a long day at the fair or strolling along the promenade, Fat Po is the place to go. Serving mouthwatering and filling dishes, this restaurant will end your hunger in no time.
Their bestselling products are their burgers, which isn't surprising since they look so appetizing on the menu. They also have chicken chop laksa and soup dishes for variety.
I've tried both the Har Cheong Gai Burger and the Angus Ribeye and Egg Bolo Burger, and the portions were so generous I needed help to finish them both. My friends preferred the Masala Fish Bolo Burger because they love the fusion of the flavors.
I also have to shine a spotlight on their fried chicken skin dish. This is more of an appetizer than a main course, but I love it all the same.
The skins are so crunchy, and when you dip them into the belacan sauce, they become even more addicting.
Traveler Tip: Try coming here during the weekdays instead of the weekends. It can get quite busy and crowded on Saturdays and Sundays.
Frienzie Bar & Bistro
Operating Hours: 4 pm to 12 am (Sundays to Thursdays), 4 pm to 1 am (Fridays and Saturdays)
Estimated Cost: S$29.90 (BBQ Chicken & Ribs Combo), S$17.90 (Avocado Chicken Pasta)
What I love about Frienzie Bar & Bistro is that it's a casual dining spot that somehow feels fancy. The dishes are always so wonderfully plated (seriously, they're so perfect for Instagram), and of course, they're also bursting with flavor.
The first time I came here, I ordered their BBQ Chicken & Ribs Combo because I couldn't decide, and let me tell you I was so full, I had to take a breather before jumping into dessert. Since then, I've always made sure to bring someone with me here.
During my next visits, I also got a taste of a few other dishes, especially the smoked duck pizza and avocado chicken pasta (a combination that actually works). Of course, I also ordered dessert multiple times (my favorite is the chocolate mousse).
If you're only looking to grab a drink and let loose after a long day at work, Frienzie also has you covered because they offer many kinds of drinks—from cocktails to shooters to draft beers. So, prepare to have fun here all night long.
Traveler Tip: I recommend coming here in the evening. The setting is al fresco, and it feels so nice to dine with the fresh breeze caressing your face and the dark sky as your roof.
D'Rubinah
Address: 10 Tebing Lane, Singapore 828849
Operating Hours: 5 pm to 1 am (Sundays to Thursdays), 5 pm to 3 am (Fridays and Saturdays)
Estimated Cost: S$10.70 (Nasi Lemak Drubinah), S$10.89 (Goreng Patayya), S$14.30 (Nasi Goreng Rubinah)
If a halal restaurant is what you're looking for, then D'Rubinah is the one for you. This restaurant specializes in Thai and Indian cuisines, so you can expect their menu to be quite long with many options.
I've ordered a few items from their menu already, but I have to say that their satay meals are the standouts. The meat is so juicy and tender, and the peanut sauce adds so much flavor and texture to the whole dish.
I've also tried their chicken biryani multiple times because, in my opinion, it's just the perfect comfort dish.
And D'Rubinah just nails it. It's a flavor explosion in my mouth, so I'm always eager to scoop in another spoonful.
Traveler Tip: If you're feeling adventurous, I suggest you order one of their novelty drinks. Their unique flavors make the entire dining experience even more memorable.
Uncle Leong Seafood
Operating Hours: 4:30 to 10 pm (Sundays to Thursdays), 4:30 to 11 pm (Fridays and Saturdays)
Estimated Cost: S$27.80 (Drunken Pawn), S$188 (Set Menu for 4), S$84.60 (Shimmering Sand Crab Delight)
Simply put, Uncle Leong Seafood is paradise on earth for massive seafood lovers. This seafood restaurant promises premium dishes that tickle your taste buds in the best way possible.
I'm pretty neutral when it comes to seafood, but even I'm in awe at the variety and quality here. The Shimmering Sand Crab Delight was absolutely stunning, and the Crab Roe Shark Fin Soup was exactly what I needed to warm my soul.
What I love about this restaurant is that they also have chicken and pork dishes just in case their guests aren't the biggest fans of seafood. Of course, I tried some of their chicken dishes, and that Lemon Chicken Cutlet stole the show.
The tanginess of the lemon worked really well with the savory chicken cutlets, and the crunch was just the cherry on top. Next time, I'm planning to taste their pork dishes and noodles.
Traveler Tip: Dishes can get really pricey here, so be mindful of how much you've ordered already. Additionally, the food here is best shared with other people, so be sure to bring along your loved ones.
Seoul Good
Address: 50 Punggol East, Singapore 828824
Operating Hours: 3 to 10 pm (daily)
Estimated Cost: S$7.60 (Popcorn Chicken), S$10.90 (Special Chicken Wings), S$18.90 (Mango with Ice Cream Bingsu)
I have a confession: ever since I started watching k-dramas, I've also gained an appetite for Korean food. If you're like me, then you'll be glad to know Punggol Container Park has a Korean restaurant: Seoul Good.
This dining spot has the staple dishes you find in Korean shows: kimchi soup rice, popcorn chicken, and bulgogi beef rice. And oh, how can I forget the iconic duo of chicken and beer?
Whenever I come here, I always go all out: I feast on as many chicken wings as possible and sip the kimchi soup to satisfy my soul. Then, of course, I finish my meals with dessert: the delectable bingsu.
I've tasted both the mango and Oreo bingsu, and they're both delicious (I prefer the Oreo one just a little bit more because I'm biased). The bingsu's sweetness just filled my mouth, and the flavored shaved ice was just so refreshing.
Writing all this just makes me crave Korean food again, so I'll head to Seoul Good as soon as I'm done with this.
Traveler Tip: Prepare your table napkins and hand sanitizer. You'll definitely use your hands when eating the wings here.
Whisk & Paddle
Address: 10 Tebing Lane, Singapore 828836
Operating Hours: 12 to 10 pm (Tuesdays to Thursdays), 12 to 10:30 pm (Fridays), 9:30 am to 10:30 pm (weekends), closed on Mondays
Estimated Cost: S$14.80 (Butter Croissant with Scrambled Eggs), S$20.80 (Whisk Breakfast Pan), S$17.80 (Margherita Pizza)
If brunch is more of your jam, then you definitely should check out Whisk & Paddle. This casual riverside café features all-day breakfast dishes and desserts, so it's the perfect brunch spot for you and your friends.
This is another one of those casual dining restaurants that present their dishes so beautifully that I can't help but whip out my camera phone to take a picture.
Of course, the dishes are also tasty and filling. I couldn't get enough of them.
If I'm absolutely famished, I would choose the Whisk Breakfast Pan because it has everything you need for a satisfying brunch: fluffy scrambled egg, juicy sausage, and more. It's also quite huge, so yeah, I get full really easily.
Another favorite is the Prawn Rose Pasta. The tangy rich tomato cream sauce is to die for.
As for my friends, they really vouch for the Seafood Pan. It has the same tangy tomato cream sauce, but this time, it's paired with fresh tiger prawns, clams, and more.
Traveler Tip: If you're stopping by sometime in the late afternoon or early evening, choose the al fresco seats. It's quite refreshing to dine with the cool air around you.
Cat & the Fiddle Café
Operating Hours: 11 am to 10:30 pm (weekdays), 8 am to 10:30 pm (weekends)
Estimated Cost: S$5.90 (slice of Over the Moon New York cheesecake), S$6.90 (tiramisu-based Sicilian Wild Cats cheesecake), S$8.90 (Maneki Neko)
A list of restaurant recommendations from me won't be complete without a dessert place, and luckily, there's one near Punggol Container Park: Cat & Fiddle Café.
This café specializes in cheesecakes, which are some of my favorite desserts to ever grace the planet.
It also features so many flavors of cheesecakes. I was literally vibrating with excitement when I first came in here.
During my first few visits, I ordered the bestsellers, specifically the Sicilian Wild Cats, Maneki Neko, and Milo Dinosaur. And while I enjoyed them, I continued tasting the rest of the menu in hopes of discovering my ultimate favorite.
As of now, I still haven't found the one that will take the top spot, but Naughty and Nice (triple chocolate) might secure it. Charred Eclipse, with its perfectly toasty exterior and soft and sweet interior, is a close second.
Traveler Tip: Have you found a cheesecake flavor you like and you want more than just one slice? You can buy the whole cheesecake. Now, you can enjoy a slice every day from the comfort of your home.
Conclusion: The Best Things to Do in Punggol Container Park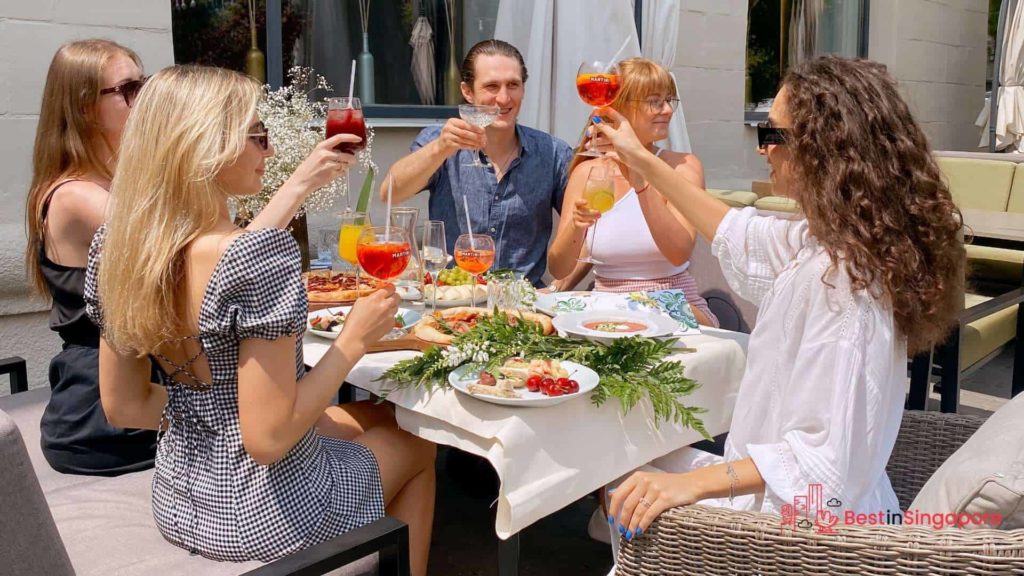 Punggol Container Park may be an underrated hangout spot, but it still deserves to be visited, especially when you want to get away from crowds. If you're still unsure, here are the best things you can do in Punggol Container Park:
Going on a food trip. Dining is truly the main thing the park is known for, which is understandable because there are many eateries here. From Korean dishes to premium seafood to tasty desserts, you'll satisfy your cravings soon enough.
Having fun at a fair. Going to a fair is one of the best things to do at night, and this park has Uncle Ringo for that. So, if you have a family or you're young at heart, be sure to check out the rides and mini-attractions in this carnival.
Learning how to shoot arrows. If you're interested in gaining a new skill, you might as well learn how to become an archer at Traditional Archers Singapore.
Growing your own plants. Contribute to fighting climate change by growing and cultivating your own plants at any of the community gardens near the park.
Exercising. The park is located by the Punggol Promenade Riverside Walk, so you can stretch your leg muscles and stroll for a bit. If you're a hiker, include the promenade in your hiking trail and end your hike at the park where you can relax.