Welcome to Singapore: Your Guide to Crossing the JB Causeway
Traveling to Singapore has never been easier. The most popular option is to ride a plane and land at Changi Airport, but there are other ways as well, specifically getting on a ferry or crossing the JB Causeway from Malaysia to Singapore.
Crossing the causeway is how I used to come to the island when I was just a mere visitor—before I decided to live here and become a permanent resident. I still cross the Causeway sometimes because I like to travel, so I already know what to expect.
If this is your first time crossing the JB Causeway, I sympathize because I've been there myself.
If you're feeling overwhelmed, don't worry because I wrote a guide about everything you need to know before crossing the JB Causeway. Check it out!
The Basics of the Johor-Singapore Causeway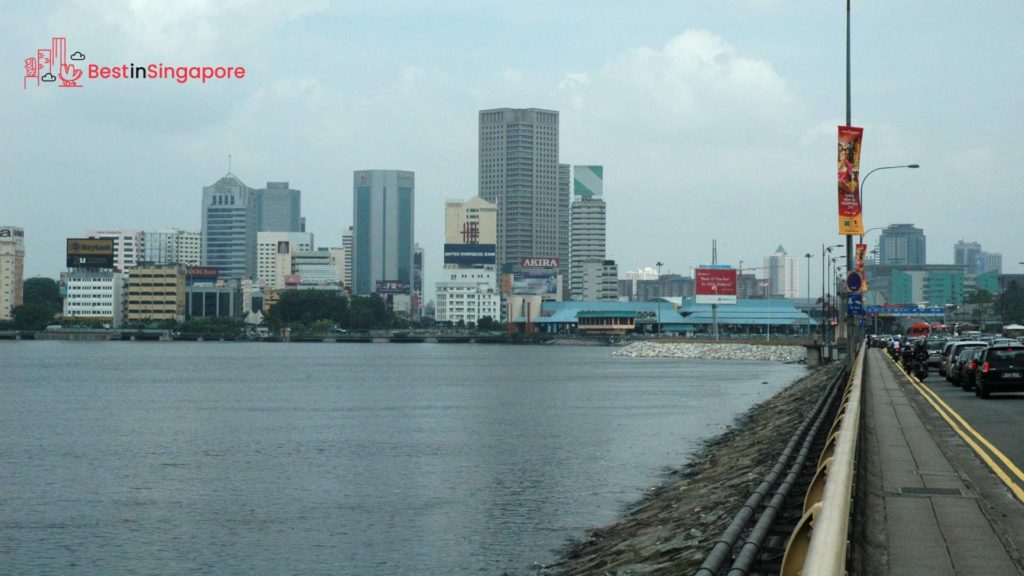 The JB Causeway, professionally known as the Johor–Singapore Causeway, is the causeway that links the Malaysian city Johor Bahru to the Singaporean district of Woodlands. It's 1.056 km long and is made up of a railway and a motorway bridge.
Opened to the public in 1924, this causeway had been the only land connection between Malaysia and Singapore for about seven decades until the inauguration of the Tuas Second Link in 1998.
The JB Causeway is actually one of the busiest border crossings in the world. About 350,000 travelers cross the Causeway every day!
Does the JB Causeway belong to Singapore?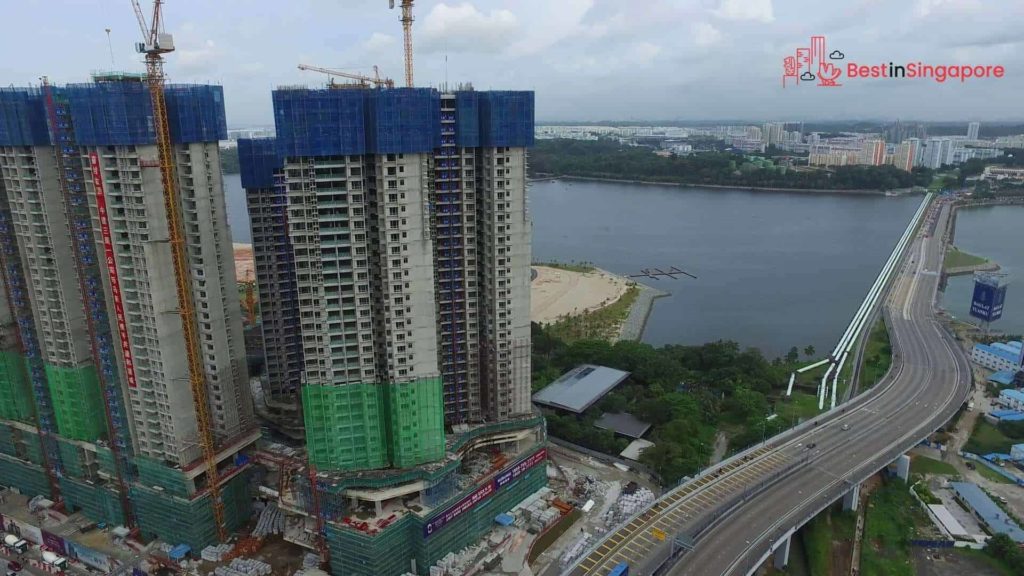 Neither Malaysia nor Singapore completely owns the JB Causeway. Instead, it's more of an independent border.
The Causeway was initially an international border when the Federation of Malaya gained its independence in 1957. Then, it became an internal state border when the Federation of Malaya, Singapore, and Sarawak formed Malaysia in 1963.
When Singapore separated from Malaysia just a year after that, the Causeway continues to serve as the connector between the two countries. Because of this, Malaysia and Singapore have their own immigration authorities on their respective side.
How can I cross the JB Causeway to Singapore?
There are various ways to cross the JB Causeway to Singapore: riding the bus or train is the most popular choice, but riding a taxi or driving your own vehicle are two other viable methods. You can even walk on the Causeway now. 
Crossing the JB Causeway via Bus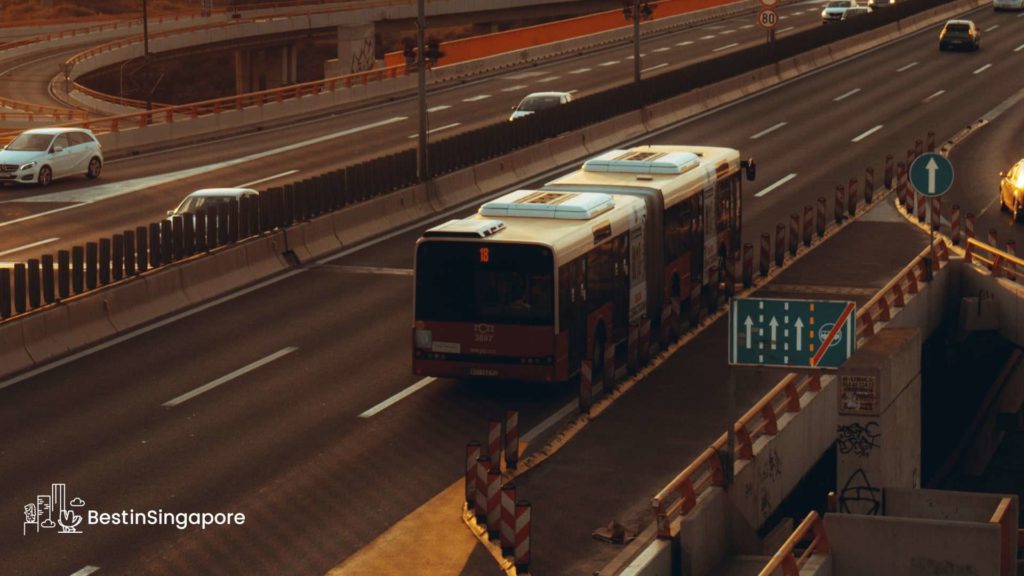 There are many regular bus services that take you from Johor Bahru to Singapore, and its fare will depend on where you disembark. Personally, I either alight at Queen Street (Bugis), Newton Circus, or Kranji MRT.
If you're planning to do the same, you should take note of the following fares:
| Where You Disembark | Fare for Causeway Link Buses and Singapore–Johore Express (in RM) | Fare for SBS Transit 170 (in SGD) |
| --- | --- | --- |
| Queen Street (Bugis) | 4.8 | 2.6 |
| Newton Circus | 4.6 | N/A |
| Kranji MRT | 2.6 | 2.3 |
Crossing the JB Causeway via Train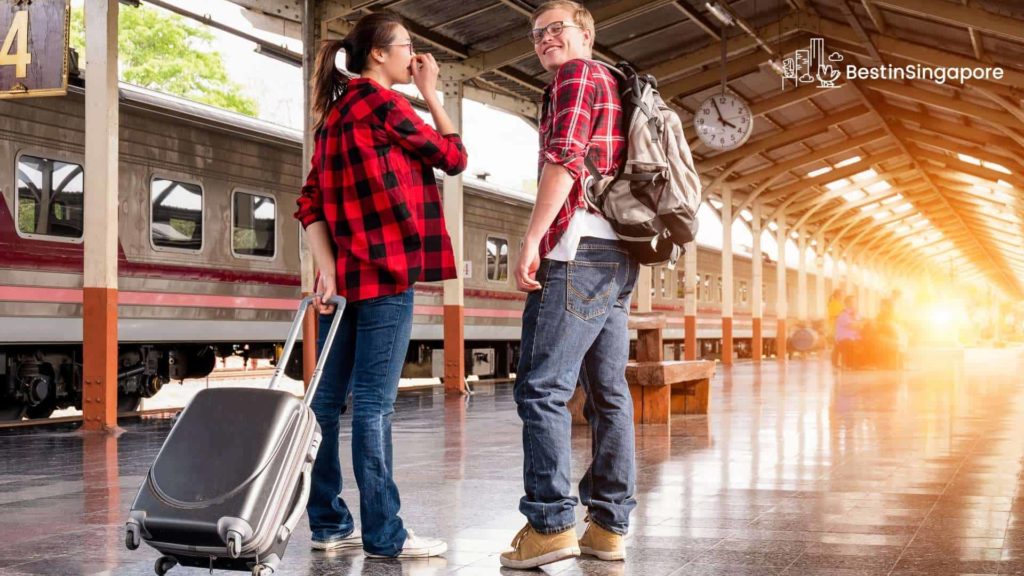 If you're in a hurry to get to Singapore, then I suggest you take the train instead. The actual causeway is prone to motor traffic, which means you're more likely to get stuck in traffic for hours on end.
Meanwhile, if you're traveling by train, you can arrive in Singapore in just a few minutes!
To ride the train, simply head to the JB Sentral Railway Station, which is located beside the JB Sentral Bus Terminal. Once there, make your way to the KTM Ticket Counter to purchase your ticket, which will only cost you RM 5.
Crossing the JB Causeway via Taxi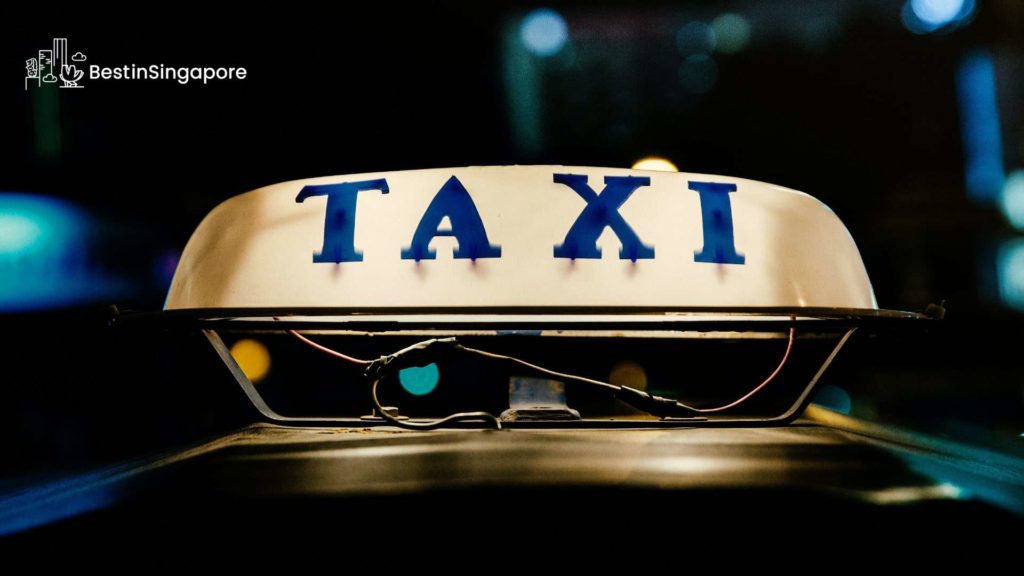 While riding the bus or taking the train sounds all well and good, you'll be surrounded by people if you choose these methods, and you'll also have to disembark at designated stations instead of your destination.
If you want a direct transfer service and privacy while traveling, you're in luck because there are several taxi services that are approved to cross borders. A few examples of these services include Private Car Johor and SG JB Taxi.
The fare will depend on where you want to be picked up and where you want to be dropped off. From my experience, I usually pay between S$90 and $100, but it's possible that you pay lower or higher than that.
To be safe, I suggest preparing more than what you think.
Crossing the JB Causeway via Your Own Vehicle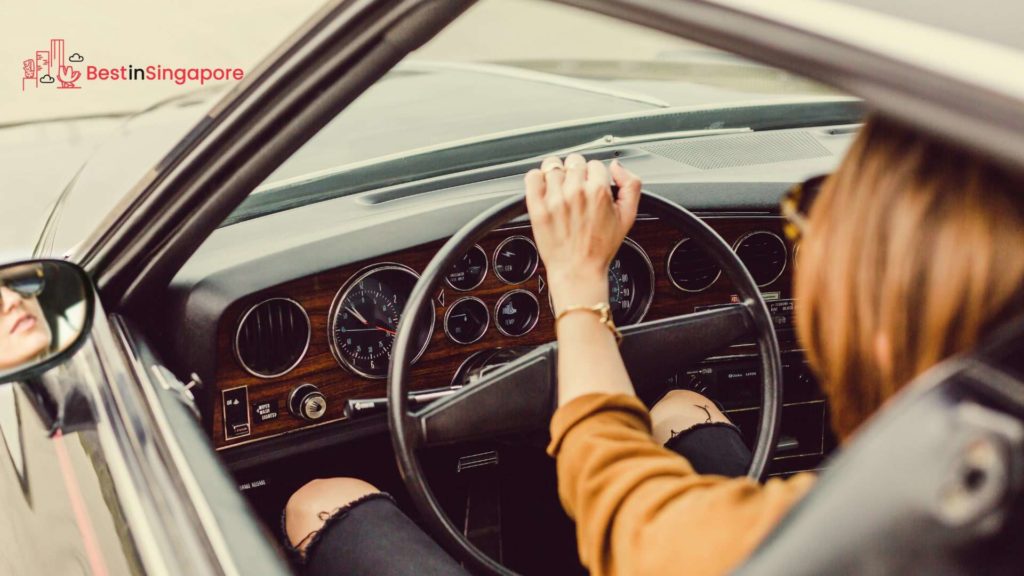 Do you have your own vehicle? Then you might as well use it to take you from Malaysia to Singapore.
Now, you don't have to worry about waiting in line to purchase tickets and subjecting yourself to crowds. You only have to worry about the toll fees.
Motorists are required to pay toll fees on both sides of the Causeway. Here are the charges, depending on what vehicles you have:
| Class | Vehicle Type | Inbound Traffic (Malaysian Toll) | Outbound Traffic (Malaysian Toll) | Inbound Traffic (Singapore Toll) | Outbound Traffic (Singapore Toll) |
| --- | --- | --- | --- | --- | --- |
| 0 | Motorcycle | None | | | |
| 1 | Private Cars | RM 9.70 | RM 6.80 | S$3.80 | S$2.70 |
| 2 | Vans and Other Light Goods Vehicles | RM 14.70 | RM 10.20 | S$4.90 | S$4.10 |
If your vehicle is foreign-registered, you'll have to pay more fees before entering Singapore. These additional road charges are called Singapore VEP charges and Singapore Reciprocal Road Charge (RRC), and their fees are as follows:
Singapore VEP Charges: S$35 (or RM 112) per day for passenger cars, S$4 or RM 13 per day for motorcycles
RRC: S$6.40 (or RM 112) per entry for passenger cars
Another thing you should know is that toll charges can only be paid through certain cards. If you're at a Malaysian toll gate, you need to use the Touch 'n Go card since cash payment is not accepted.
Meanwhile, if you're at a Singaporean toll gate, you have to pay via an Autopass Card (for Malaysian-registered vehicles), EZ-Link, NETS CashCar, or NETS FlashPay. You'll also have to pay an additional administrative fee of S$10.
Walking the JB Causeway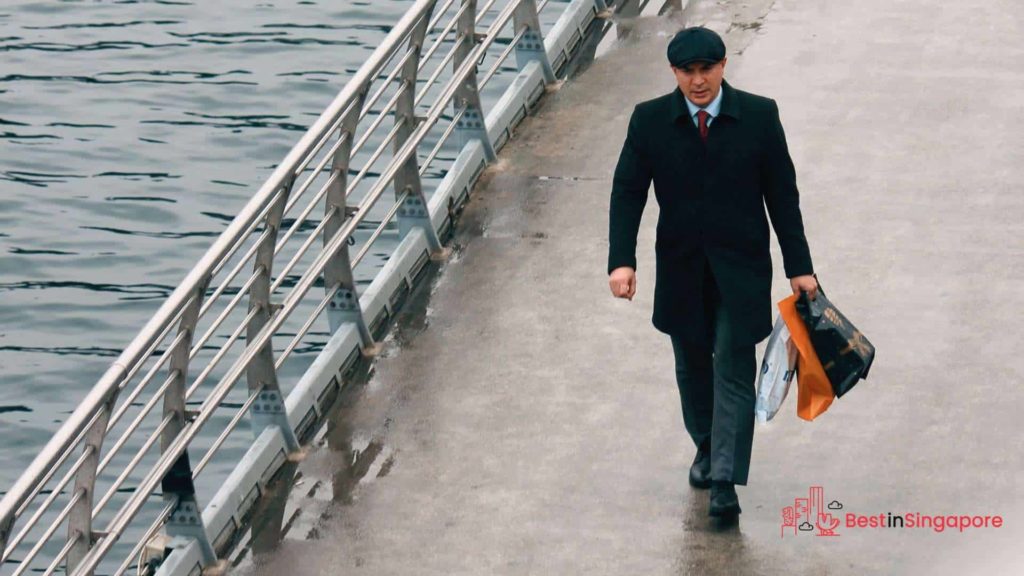 This may come as a shock to you, but walking the JB Causeway to get into Singapore is actually allowed now. Both countries have permitted this method since March 26, 2022, but it's still not that common among visitors.
I personally have never tried walking the Causeway, but some of my friends have, and they say it roughly takes them about 30 to 40 minutes to go from the Malaysian end of the Causeway to the Woodlands MRT Station.
If you're on a budget or you're a hiker looking for an exciting trail to add to your route, then you can try walking the JB Causeway to get to Singapore. 
Just make sure to bring a big water bottle to keep you hydrated and an umbrella and sunscreen to protect yourself from the sun.
When is the best time to cross the JB Causeway?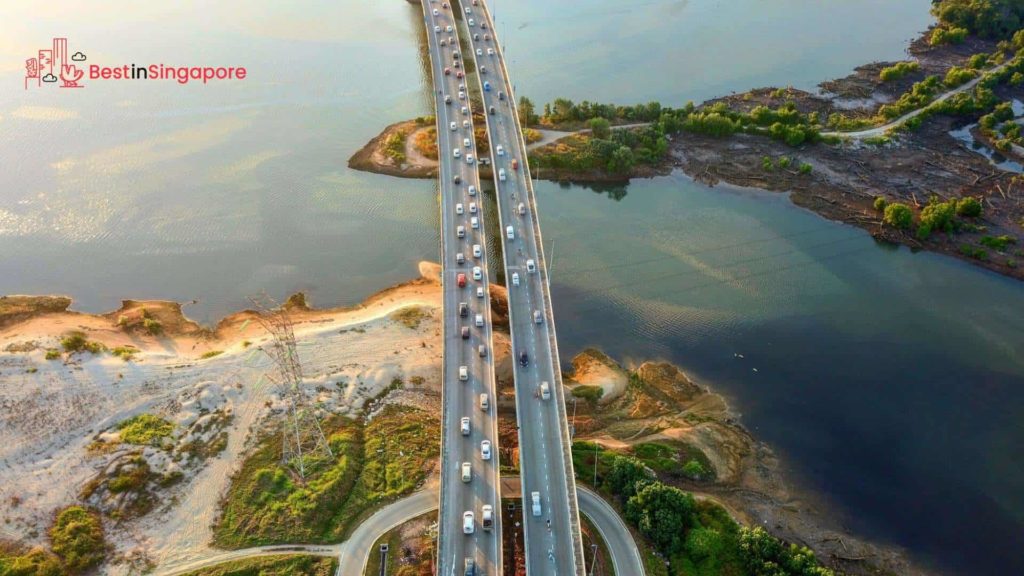 As I mentioned earlier, the JB Causeway is prone to major motor traffic, and it can get really congested during its peak hours.
That said, it seems like the traffic isn't as bad during the weekdays, so any weekday is possibly the best time to cross the JB Causeway.
However, there's still a strong likelihood of congestion during weekdays, but at least it won't be as bad as during the weekends.
What do I need to do before crossing the Johor–Singapore Causeway?
No matter which method of crossing you choose, you still have to go through immigration and other steps before getting into Singapore. To make your travel much faster, here are the things you need to do before crossing the Causeway.
Know what things you can't bring to Singapore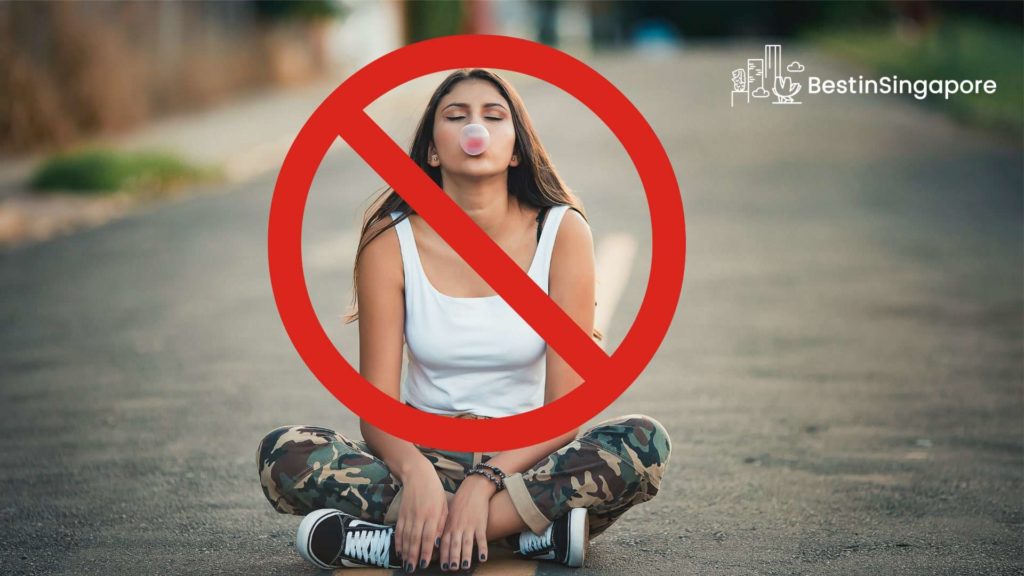 Just like any other country, Singapore has its own share of prohibited and controlled goods, and you need to know them beforehand before crossing the JB Causeway.
There have been instances when first-time visitors were stopped at checkpoints because they didn't know that something in their luggage isn't allowed in Singapore. You don't want this to happen to you.
Here's an updated list of things you can't bring to Singapore:
Chewing gum (with the exception of dental and medicated gum)
Chewing tobacco, cigarettes, electronic cigarettes, and other imitation tobacco products
Cigarette lighters shaped like a pistol or revolver
Controlled drugs and psychotropic substances
Firecrackers
Obscene articles, magazines, books, videotapes, software, and more
Pirated copies of copyrighted publications, videotapes, records, and more
Seditious and treasonable materials
Make sure that your passport is valid upon entry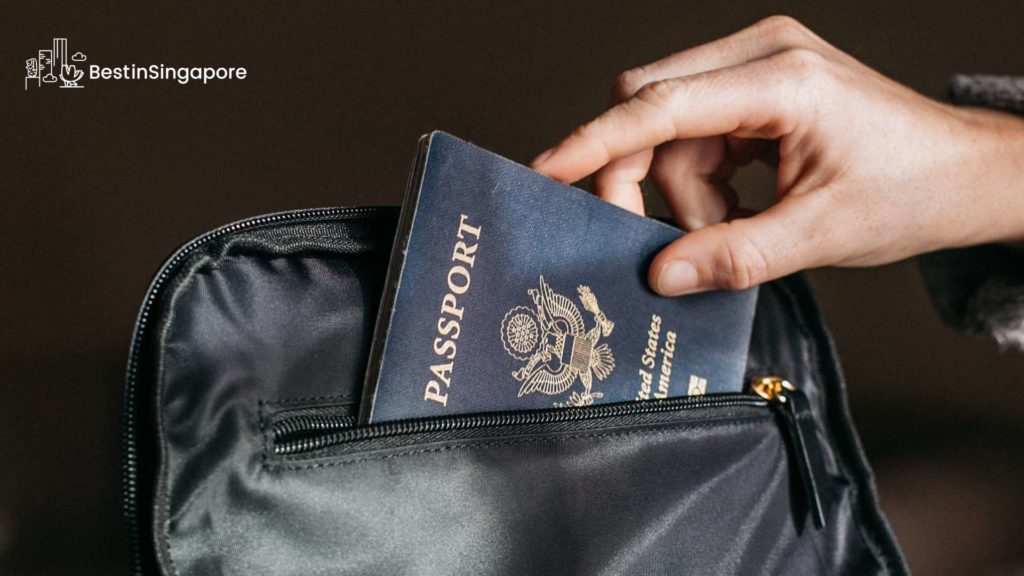 Another important thing you need to do before crossing the JB Causeway is to check the validity of your passport. You probably haven't worried about this because of the pandemic, but you have to check it now if you're planning to get back to traveling.
Entry to Singapore requires you to have a passport that's valid for at least six months. So, if your passport is already expired or is about to expire during your stay in Singapore, you need to renew it before leaving your country.
Passport validity depends on the country you're from. The most common duration is five years, but other countries have longer validity periods; some passports can even last up to 10 years.
Prepare your valid visa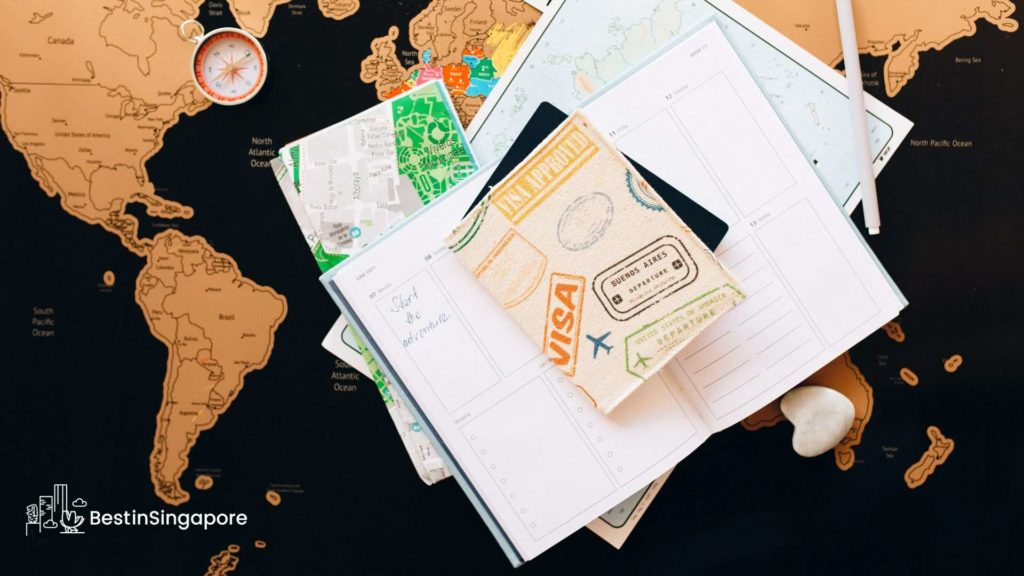 Traveling to Singapore is relatively hassle-free because most countries don't need a visa to come here.
That said, there are a few exceptions to this, so if your passport is issued from any of the following countries, you need to apply for a visa before entering Singapore:
Afghanistan
Algeria
Armenia
Azerbaijan
Bangladesh
Belarus
Democratic People's Republic of Korea
Egypt
Georgia
India
Iran
Iraq
Jordan
Kazakhstan
Kosovo
Kyrgyzstan
Lebanon
Libya
Mali
Moldova
Morocco
Nigeria
Pakistan
People's Republic of China (PRC)
Russia
Saudi Arabia
Somalia
South Sudan
Sudan
Syria
Tajikistan
Tunisia
Turkmenistan
Ukraine
Uzbekistan
Yemen
Avoid wearing metallic objects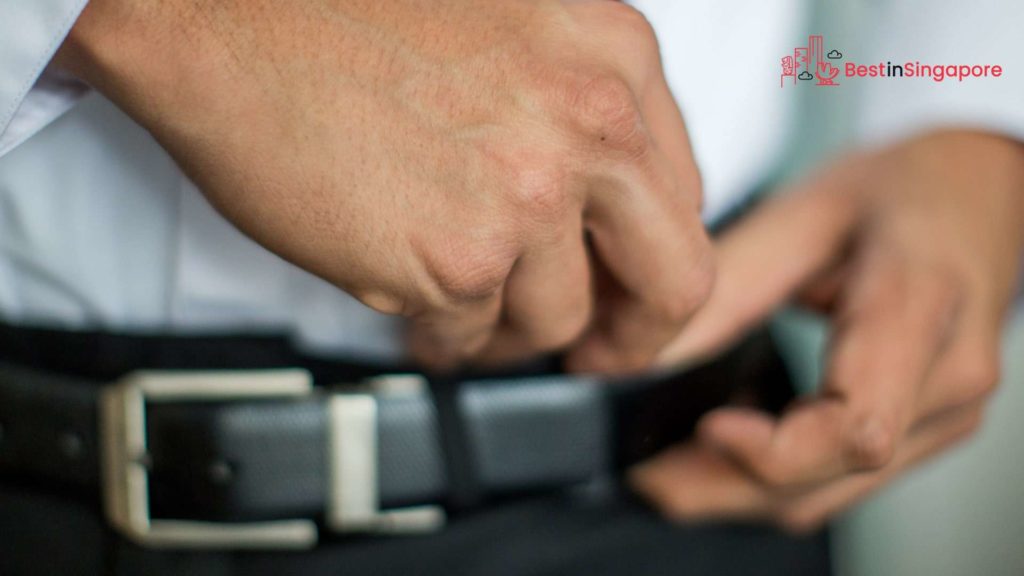 Before entering Singapore, all travelers will have to go through metal detector gates, and when you trigger the metal detector, you'll have to go back, dump all metallic items, and go through the gate one more time (or an officer will manually scan you).
This is just an unnecessary delay on your part. So, if you want to make your entry to Singapore fast and efficient, you shouldn't wear any metallic objects on your body.
This isn't just reserved for wearing watches and belts with metal buckles; it also includes the coins in your pocket and whatnot. If there's a metal somewhere on your body, you have to take it out before passing through the gates.
Don't worry, you don't have to throw these things away: you can always just dump these metallic things into your bags and luggage, which is what frequent travelers like me do all the time.
Prepare your purchase receipts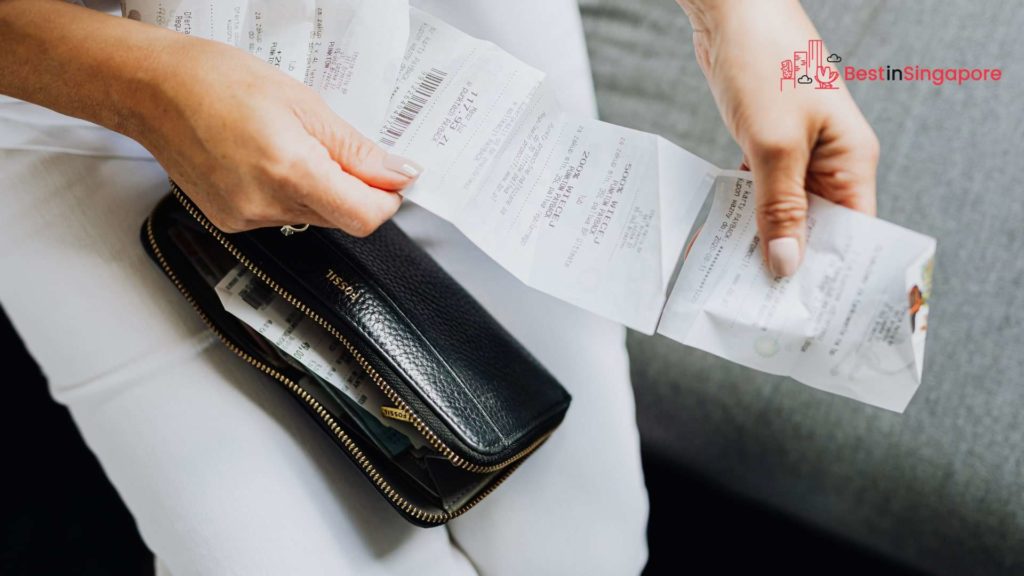 Here's a tidbit that not everyone knows about vacationing in Singapore: all arriving travelers have to declare the goods they purchased outside of Singapore and pay the corresponding Goods and Services Tax (GST).
To be more specific, if you purchased a few things within the 48 hours you're in Malaysia, and that amounted to more than S$100, then you have to pay 8% GST.
Even if your purchases didn't exceed S$100, I still suggest that you keep the receipts anyway. This is because the excise officer will check, and to expedite the process, you might as well show them the receipts and prove that you spent within the quota.
Also, there's no use purposefully losing the receipts so that the excise officer will just wave you away. They have an excise database system that they can use to check the prices of your purchases, so you really have no way out for this one.
Declare your alcohol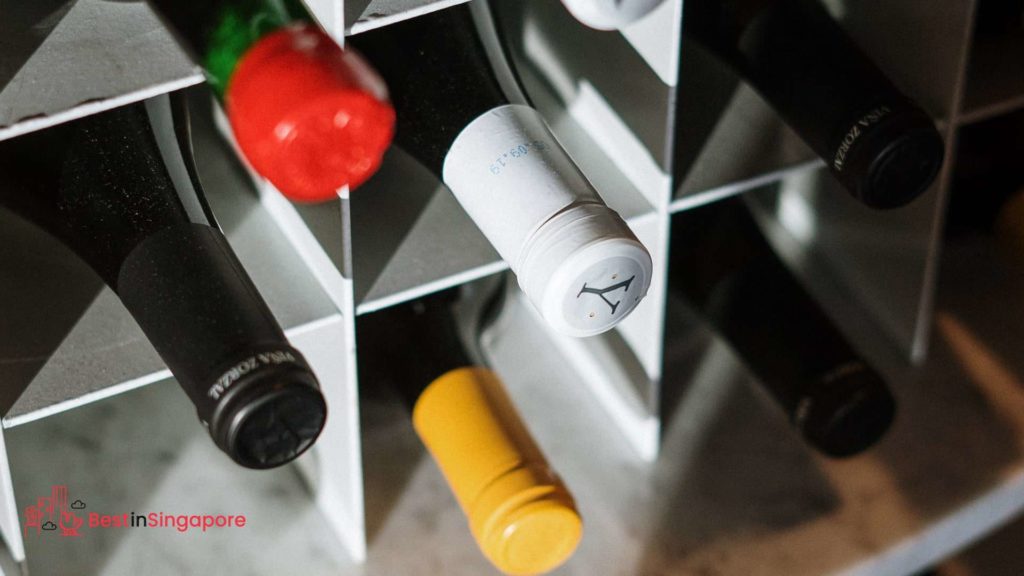 Speaking of taxable goods, all alcoholic drinks you're bringing into Singapore need to be checked and taxed.
If you get caught with alcohol in your bag that you didn't declare, you'll have to pay a fine and the applicable taxes. Breaking the law is just not worth it.
If you're bringing a substantial amount of alcohol, my biggest tip is to segregate them. Put them in separate luggage, and while you're at it, you might as well include any bottles that look like alcohol bottles.
I know that may sound weird, but I've seen numerous encounters when the officers ask travelers to take out bottles of cooking sauces and canned soda drinks from their suitcases for proper inspection.
So, to be safe, just separate all bottles and beverages from the rest of your things. Once you have all your bottles in a separate bag, head to the Red Channel to declare them.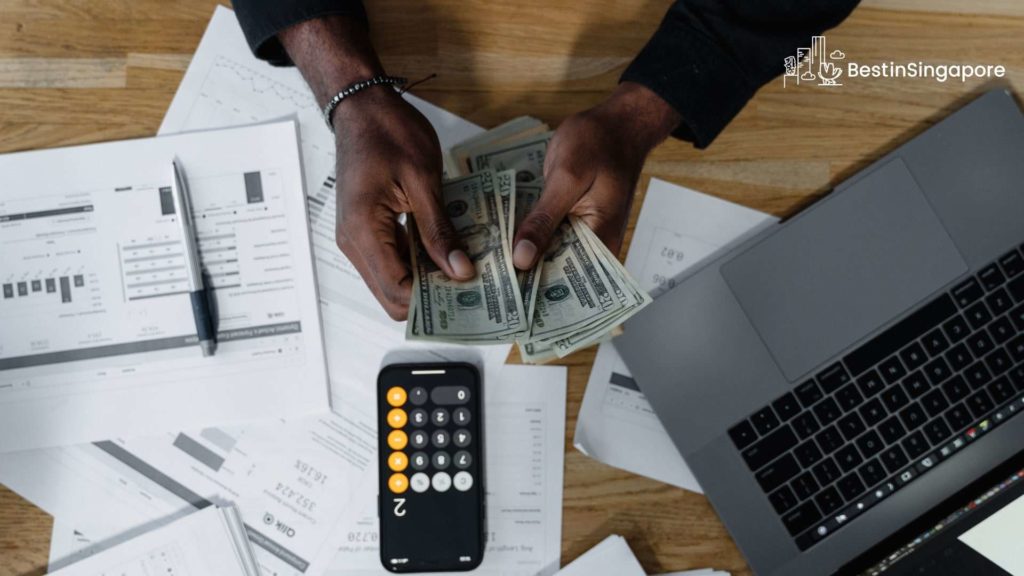 This is more of an add-on tip for the previous sections about bringing taxable goods to Singapore. Essentially, you can declare the goods and pay the corresponding GST via the [email protected] app.
This isn't a necessary step because technically, you can declare the goods and pay the taxes on the day of your entry to Singapore. But if you want to go through the border checks fast, you can do all of that ahead of time.
Using the [email protected] app really just lifts the burden off your shoulder. Once you've declared and paid your taxes, you only have to show the e-receipt to the excise officers, and you're off to go—easy peasy!
Submit the SG Arrival Card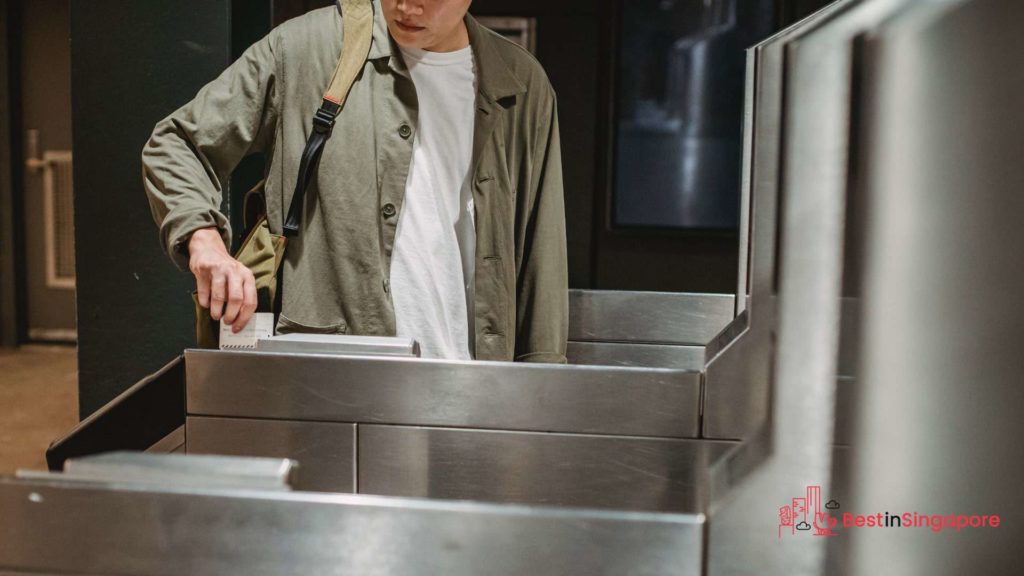 All travelers to Singapore are required to submit a disembarkation or embarkation (DE) card—more commonly known as the white card—upon arrival for immigration clearance.
Before, this card used to be paper, but now it's an e-card now renamed the SG Arrival Card (or SGAC). Just like the paper version, you have to provide your arrival information on the SGAC.
Aside from the SGAC, you'll also have to submit a health declaration for the purpose of disease control. It's to protect the public health in Singapore, so if you're caught faking your health declaration, you might be prosecuted under the Infectious Diseases Act.
Everyone has to submit this—preferably before you enter the island. The only ones exempted from this are Singaporean citizens, permanent residents, and long-term pass holders who are entering via land checkpoints.
Other Tips to Consider When Crossing the JB Causeway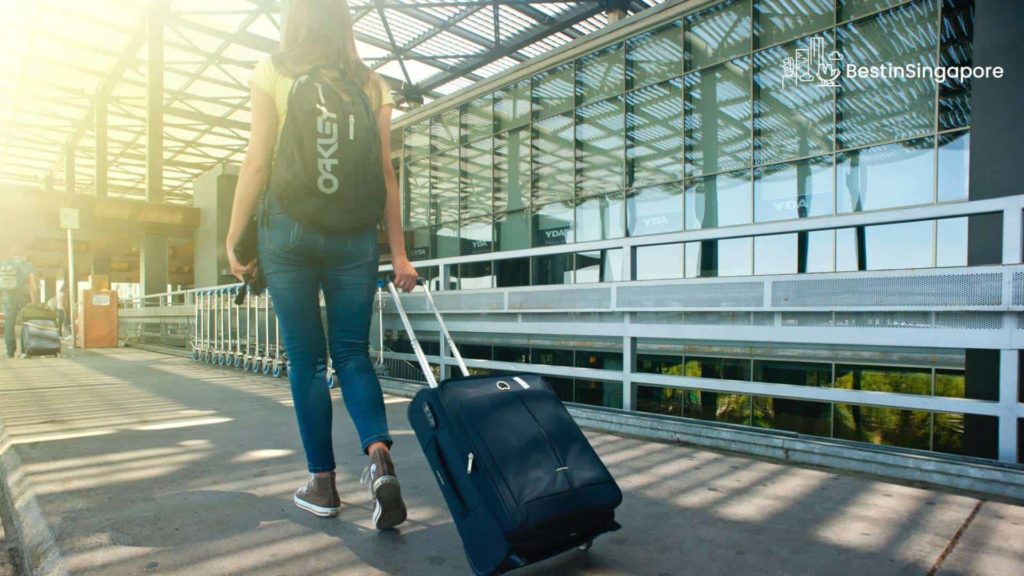 We've already covered all the essential information you need to know before crossing the JB Causeway, but there are still a few things I think you'll find helpful. These other tips to consider are as follows:
If you really have to wear a belt, I suggest you pick one that doesn't have metal buckles. That way, you don't have to take it off when passing through the metal detection gates.
It's better if you submit your health declaration up to three days before you arrive in Singapore. This is to prevent any unnecessary delays during immigration clearance.
If you already submitted your health declaration but there's a change in your health status, you have to resubmit your health declaration. Remember: you can be prosecuted for making false declarations.
If you're a pass holder in Singapore, be sure to bring your permit and other necessary files if you're re-entering the country's border. Immigration will check them, and not having them on hand will just hold up the line.
When in doubt about the goods you purchased, always ask the officers at the Red Channel. Failing to declare taxable goods is a major offense in Singapore, so you might as well just ask the officers to check your things.