The 8 Best Water Bottles in Singapore For Portable Hydration
Whether on the commute or at work, it's always good to have a source of hydration on hand. What better way to do that than to make sure you have the best water bottle in Singapore?
A good water bottle in Singapore can be hugely useful when the sun beats down on the island. Of course, not all bottles are made equal — some break easily, leak a lot, or have poor temperature retention.
To help you pick the right water bottle for your needs, we've researched the ones available right now. Based on that, here are the best water bottles in Singapore that we've found!
1. Hydro Flask Insulated Sports Water Bottle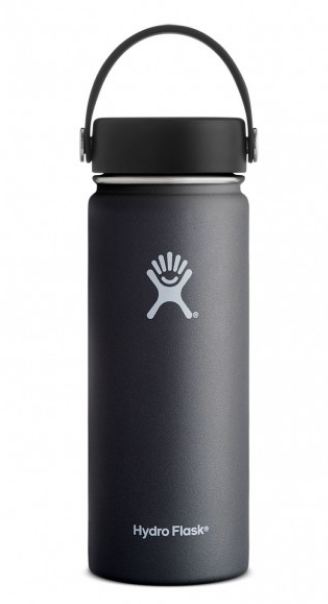 Price: $56.90
Keeping your beverage cold or warm can be important to a lot of people. The Hydro Flask Insulated Sports Water Bottle can absolutely do both.
With its double-walled and stainless steel design, it keeps water insulated for a long time. It also has a wide opening too, so you can easily add some ice if you're in a hurry.
Since it has a regular container size, it's also easy to carry, most especially when you're doing outdoor activities such as hiking, exercising, or camping.
The TempShield insulation can maintain drink coolness for up to 24 hours and drink warmth of up to 12 hours. It's also quite durable because of its stainless steel structure.
If you prefer not to drink directly from the bottle, you can use the handy Hydro Flask Straw Lid and Hydro Flip Lid. From the design to the capacity, it's truly a treat for the whole family! 
Highlights
Wide mouth opening
BPA-free and phthalate-free

TempShield insulation
Customer Reviews
Hydro Flask is one of the most well-known brands producing the best water bottles in Singapore.
Customers who have used the Hydro Flask Insulated Sports Water Bottle said it helps them keep up their strength through daily activities as well as their busy lifestyles.
It's rare to find owners with complaints about the product. This customer had only praise for it and shared their experience of it on the brand's official website:
"The Best Waterbottle Out There! I bought my 18oz wide mouth nearly a year ago and it's been great. I'm in the Air Force so when I deployed to Afghanistan, I took it with me. It can get up to 125 degrees Fahrenheit there and this bottle kept my water cold all day. I had to keep it close by at all times because the other troops were always eyeing it! I use the straw lid for it which is great as well but if it isn't pushed all the way down, it can leak which makes sense that it would happen. An easy fix is just to ensure it's pushed down. I'm going to be looking at purchasing a larger size one soon and I know it'll hold up just like this one has!"
2. Blender Bottle Classic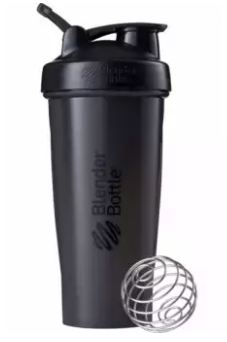 Price: $20.70
The Blender Bottle Classic embodies a unique design with transparency, leak-proof seal, and the original BlenderBall wire whisk. This water bottle does not only help you stay hydrated but can also help you mix nutritious drinks with its patented mixing system.
As one of the best water bottles in Singapore, it also features a timeless design that can be used through every generation. Also worthy of note is an upgraded lid that has SpoutGuard to keep the surface clean.
A carry loop is also included so you can carry it even when your hands are already full.
If you want a more stylish look, the product's available in different colours. They also offer special editions that include a variety of designs.
On the whole, this is one of the more interesting choices for the best water bottle in Singapore. It's unusual for a bottle to have a built-in mixer, so make sure to check out this product if you like to mix your own drinks!
Highlights
Upgraded lid
Patented mixing system
Transparent design
Customer Reviews
With all of its features and modern design, there are hardly any negative reviews about Blender Bottle Classic. That's why they coming back to purchase more of the bottles.
Here's a customer review from the brand's official website:
"I had 2 Classic Blender Bottles for years. And I was always getting new offers on Email. And a few months ago I got a Designer Look in Teal! And a Mystery Item for $5. And boy was I surprised! It was a Classic Plum 28 oz.bottle, my favourite colour! Until a couple of months ago. And the Blender Bottle of the month was Lilac or Lavender! I had to have it! I got a 28 oz bottle. Then a week later I ordered the 20 oz bottle in Lilac. My mystery bottle was a clear 28 oz with a black top! 5 Blender Bottles! The 20 oz bottle is great for my favourite Smoothies! And the Clear & black bottle is great for mixing pancake batter!" 
3. HydraPak Stash Collapsible Water Bottle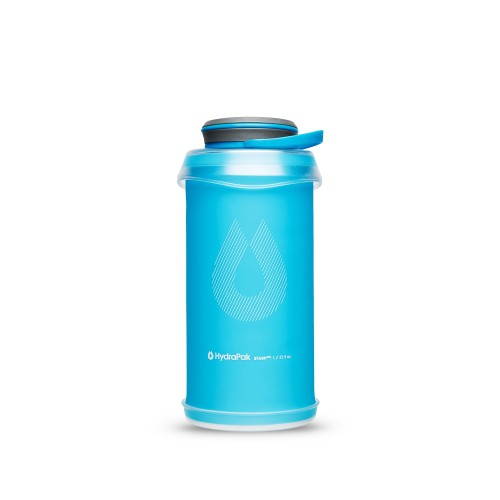 Price: $36.90
Having a hard time fitting your water bottle into your bag? Worry no more because the HydraPak Flexible Stash Water Bottle features a unique flexible design that solves the problem.
With this product, you can twist the bottle when it's empty. The result is a much more compact bottle that you can fit into even small spaces.
It's the perfect choice for those who like to hike because it's very lightweight. It also has a handle for easy carrying.
If you're looking for a water bottle that can withstand the long hours of travel and backpacking, this flexible and compact water bottle is the solution. It even has a measurement display and capacity gauge to help you monitor your hydration intake.
It's also durable and abrasion-resistant. It can also be used to store both hot and cold water.
This must be the best water bottle in Singapore for those who want to experience a hassle-free adventure! 
Highlights
Durable and abrasion-resistant
Lightweight
Flexible design
Customer Reviews
Customers have commended the HydraPak Flexible Stash Water Bottle for its travel size, easy-to-carry design, and overall efficiency.
Though they stated that there might be some problems with the lid not being attached to the carry ring, it's still highly recommendable. A reviewer left this feedback on the brand's official website:
"Love this bottle. It's very easy to open and collapse. Stands stable when filled. So much lighter than the hard plastic ones. Easy to fit in your pocket backpack. Just affix that cap!" 
4. Vapur Shades Anti-Bottle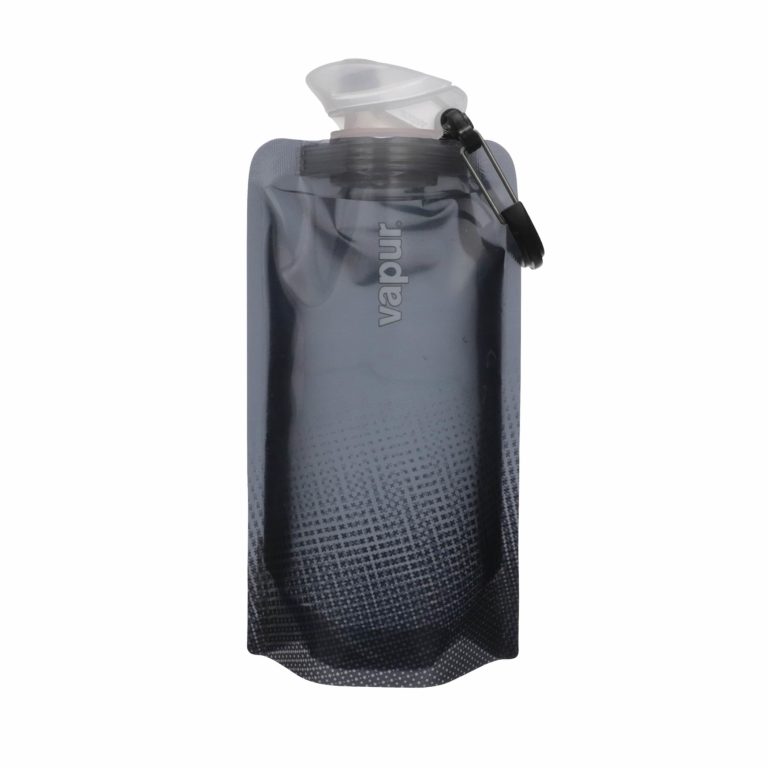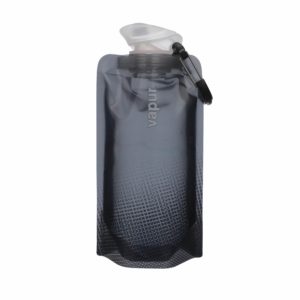 Price: S$36.50
Bringing a smaller bag would be a lot more convenient when we travel. However, we also need to stay hydrated and having a smaller bag would do no good.
With Vapur Shades Anti-Bottle, you get a solution. You can simply fold it whenever it's empty and slip it in your bag, so you don't have to worry about needing a large bag just to accommodate your bottle.
Compared to the previous item in this list, it's much more flexible and foldable. It's also one of the best water bottles in Singapore for those who have active lifestyles due to its lightness.
It's freezable, so you can store cold water. It also has a wide mouth opening and it's quite durable.
Overall, if you don't want to be bothered by the unnecessary weight of water bottles, this is the absolute choice for you!
Highlights
Pocket-friendly
Foldable design
Reusable
Customer Reviews
The Vapur Shades Anti-Bottle provides an entirely unique and different drinking experience, say most users.
Some customers had a few little inconveniences with its cap seal not being able to completely seal the bottle. Nevertheless, it still gained positive reviews and here's one from Amazon:
"I have a the .7L size and decided to get my sister this .5L so that she would have an easier time fitting the bottle in her purse. She loves it, but washing it can sometimes be a slight hassle; it is dishwasher safe, but it seems to retain some of the detergents inside occasionally, which leads to a slight taste difference, so we have just been using hot water to wash it out, which works just as well. It's freezer safe, so it's great when you want to freeze some of the water to make it extra cold. It definitely is a head-turner, as many people ask where she got it from. Overall, great for short day trips, as there is just enough water to get through the day, but you may need to refill again if it is an extra-long or hot day." 
5. Klean Insulated Classic

Price: $56.00
The Klean Insulated Classic is a classic stainless steel water bottle that can keep a drink hot for a whole day and a drink cold for a total of 20 hours! This is longer temperature retention than most of the other options.
This is thanks to its double-vacuum insulation. It's also built with a stylish design and durable, chip-resistant finish, both of which are achieved through a safe and non-toxic process.
To seal the bottle, you get a leak-proof loop cap. In case you lose the cap, it's replaceable with the brand's classic caps, sport caps, and bamboo caps.
It's also BPA-free and easy to clean. It comes in different colours and sizes so you can choose the one that you prefer and which is more suitable for your current agenda.
Highlights
Long hours of water insulation
Chip-resistant finish
Replaceable caps
Customer Reviews
If you prefer a standard water bottle, buyers state that Klean Insulated Classic has all the basics and upgraded features that make it an ultimate partner during extreme outdoor activities.
Some customers prefer lightweight water bottles, of course. That is why some users state that they're slightly bothered by the weight and size.
Regardless of this, they still recommend the product because it keeps water insulated for a long time. A reviewer from the brand's official website wrote:
"My daughter and i used the bottles for hiking last summer, how many times it dropped, minimal denting and the coating, still on! I dropped it in wyoming down a good drop while visiting my brother's ashes, Utah when climbing up twin arches. Still holds ice long, even being black in the hot Moab sun."
 "Very pleased with the way the bottle keeps the water cool and the taste of the water is enjoyable after touching the container. I purchased the bottles because of the insulation so our water would be cool throughout a soccer game or tournament and stay cool in the car. Amazing! Some containers give a different taste to the water. Little things that bother me slightly about the bottle is I wish it was 27 oz and it's a little heavier to carry around. I prefer the loop cap over the sports cap overall. The sports cap is nice if you don't want the liquid to spill or you don't want to have to remove the lid. 
6. Thermos Foogo Insulated Straw Bottle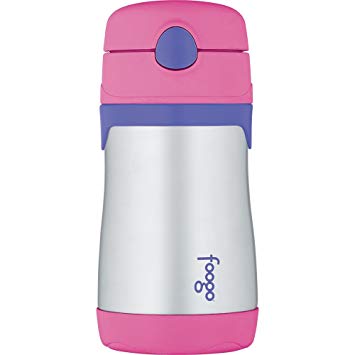 Price: $30.00
For parents looking for a water bottle to buy for their kids — you should take a look at the Thermos Foogo Insulated Straw Bottle. At a glance, you can immediately see why it would appeal to a younger user.
It's also made with vacuum insulation technology to maintain the coolness and hotness of the water for a reasonable amount of time. The structure is highly durable too, with this double-walled stainless steel design.
The designers of the bottle also took into account that kids often have very sweaty hands. The bottle is sweat-proof, which means users can hold it easily and drink from it happily.
It comes with a pop-up straw to avoid the hassles of drinking directly from the bottle. These straws are reusable and can be easily detached and replaced. 
Highlights
Sweat-proof
Pop-up straw bottle
Customer Reviews
Parents who've purchased the Thermos Foogo Insulated Straw Bottle are very pleased by its practical and travel-friendly features. However, some of them noticed that the pop-up button to open the bottle is not always easy to use for kids.
Despite this, it's still one of the best water bottles in Singapore, especially for children. An Amazon reviewer wrote:
"I've had a few of these for over a year and was hesitant to order more because of the photos posted of mould in other reviews. So, my husband just broke the bottom of one of them off and there's no issue. They've been great for my 12mo up through my 4yo. My youngest can't open and close the lid yet without help but the overall quality and longevity of the cups make it worth it. Love them!" 
7. Lock & Lock Marvel Kids Water Bottle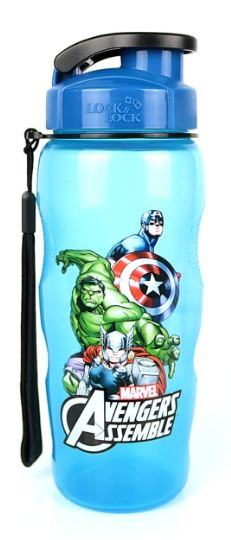 Price: $16.90
The Lock & Lock Marvel Kids Water Bottle is another water/sports bottle for the little ones! With their favourite Marvel characters included in the design, your children won't be likely to forget their water bottles either at home or in school now.
It comes without a straw but there's a short strap on the side of the bottle so that kids can just hang it from their wrists. It also has an anti-slip surface to help them have a strong grip while drinking.
It's built with a heat-resistant design and safe plastic, and can be used as a baby bottle. A leak-proof cap and inner rubber seal are also provided to seal the bottle.
Highlights
Anti-slip grip
Sling strap
Customer Reviews
It's not easy to find a water bottle whose design is well-loved by your children while also meeting your standards for safety and function as a parent. That's why most customers highly recommend the Lock & Lock Marvel Kids Water Bottle for parents seeking the perfect gift for their kids.
Here are some reviews from Lazada:
"my son was super happy to get his new Spiderman bottle. Delivery was very fast and the seller was nice enough to leave behind a personal handwritten note and a little gift in the package. If only all the sellers were so nice! Highly recommend!" 
"Items came in great condition, nicely packed. Came with a sweet thank you card and 2 free gifts! My children are super excited! Thank you for making this experience and sale so personalized. I will definitely look through your site for other items that I may need!"
 "The Water bottle quality is good and my son loves it. Furthermore, the brand is Lock & Lock which is good as I even have other kitchen Tupperware under said product."
8. Tupperware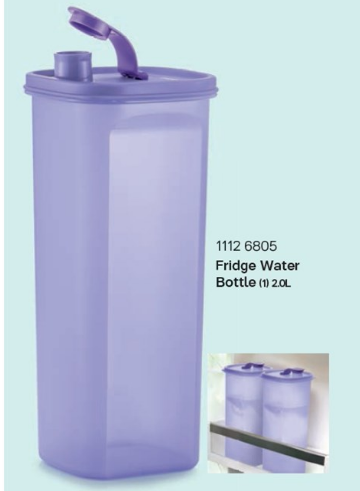 Price: $17.96
Tupperware envisions to provide customers with an alternative way of storing foods and other edibles aside from plastic. Thus, they provide reusable and environmental friendly products that may be used to store, prepare and cook food. 
The company takes pride in their products, especially their water bottles. They assure its customers that their bottles are durable and can be used for trips. Here, you can find insulated tumbler, thermal bottle, and regular water bottle. 
Highlights
Versatile square bottle designed to store cold beverage in the fridge

Fits perfectly in fridge door
Anyway, no matter which of these bottles you or your kids end up with, you should be satisfied. We guarantee these are among the best water bottles in Singapore right now.
Of course, we don't mind if you think you have another product that you think we missed in this list. Let us know about it, in fact, so we can see if it's worthy of being added to the lineup!
And if you need further assistance getting products to ensure your family's hydration, give our list of the best water dispensers in Singapore a look. These dispensers can help you fill up your water bottles in no time!